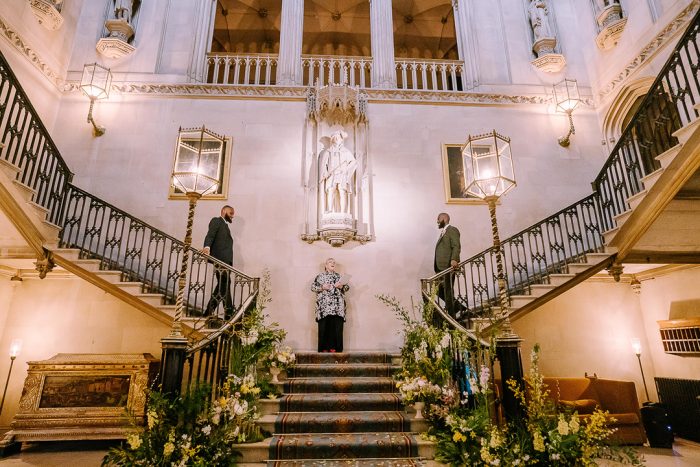 Step into the world of lush spring romance! Set at a grand estate, once home to royalty in the English countryside—this Ashridge House wedding inspiration is a captivating ode to the beauty of spring. Drawing inspiration from the delicate hues of the season, planner Tania Russel teamed up with a talented team of professionals to create a styled shoot that exudes a soft, ethereal ambiance combined with sophisticated grandeur.
One of the standout elements is the wild and overgrown florals that adorn every scene. For the ceremony, stunning arrangements on either side of the cantilevered staircase led to the landing-turned altar. Meanwhile, the reception at the glass-enclosed Fernery overlooking the gardens featured an elegant tablescape of lush blooms and gilded accents. The greenery-filled space was elevated further with a stylish lounge, while the garden-themed cake added the perfect touch of whimsy.
As you browse through the stunning photos captured by Jo Elvis, you can't help but be inspired by the attention to detail, the creativity, and the love between the two grooms palpable in every frame. Whether you are planning a same-sex wedding, a traditional wedding, or something in between, this shoot proves that love knows no boundaries and that spring is the perfect season to celebrate new beginnings.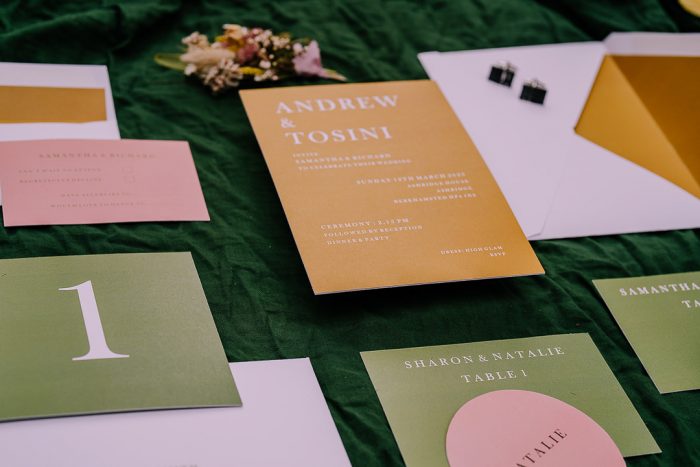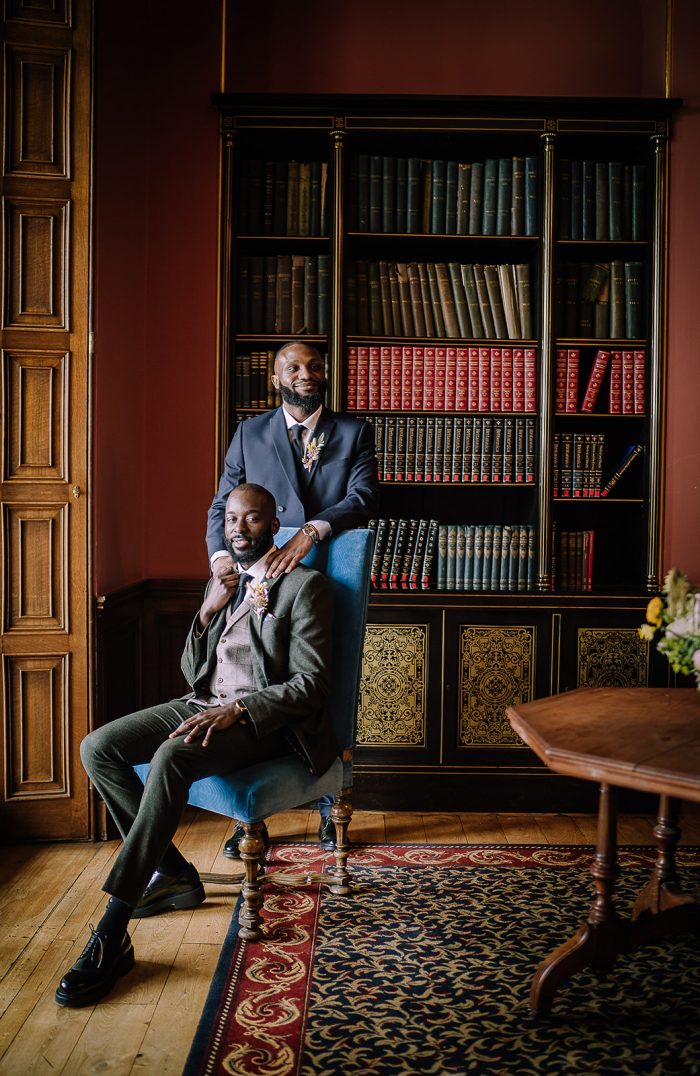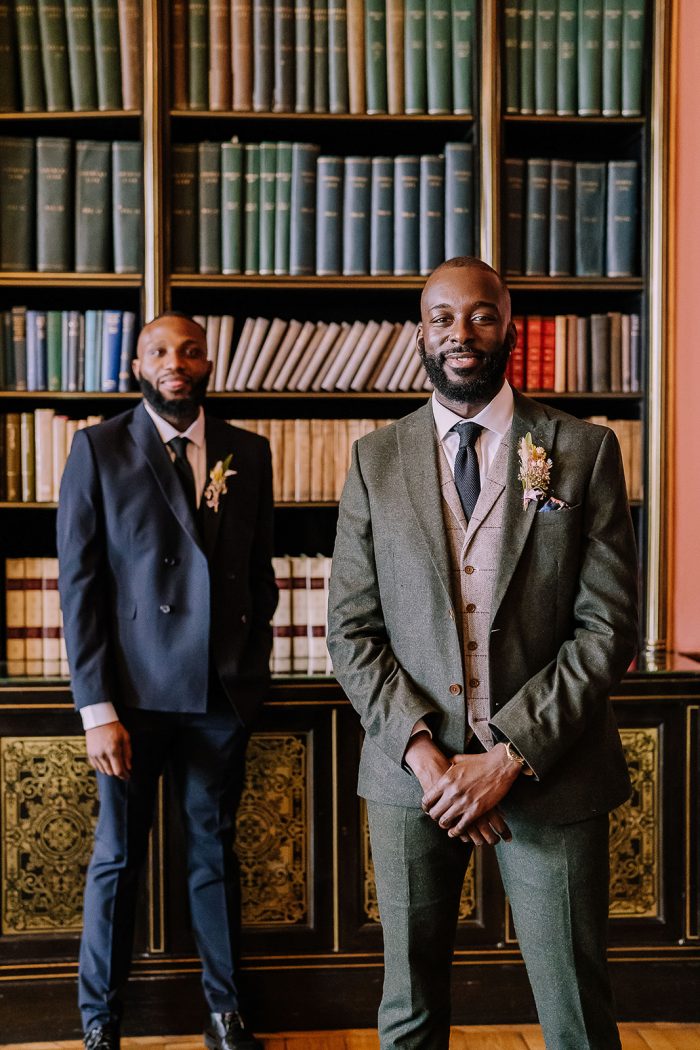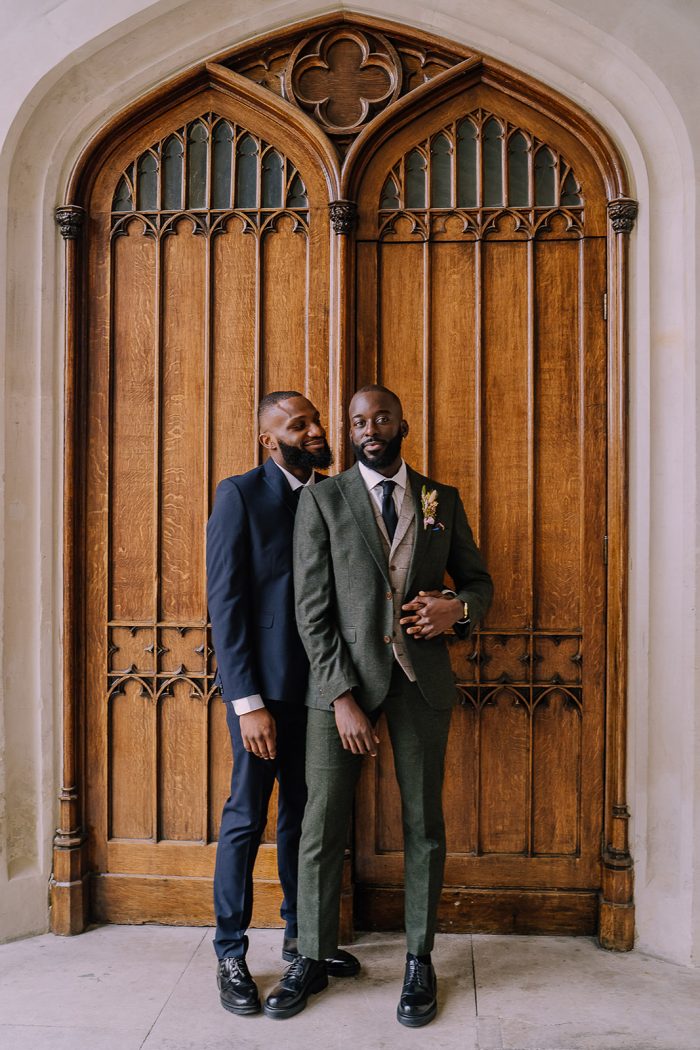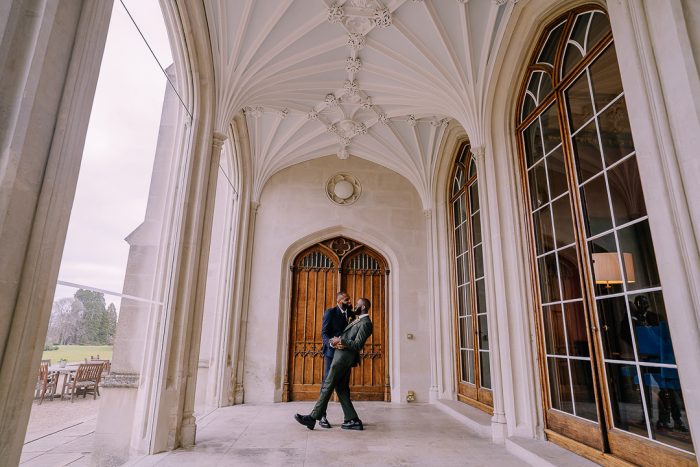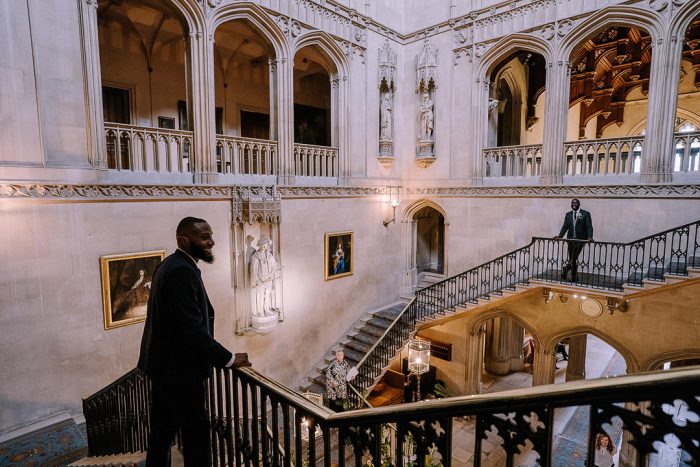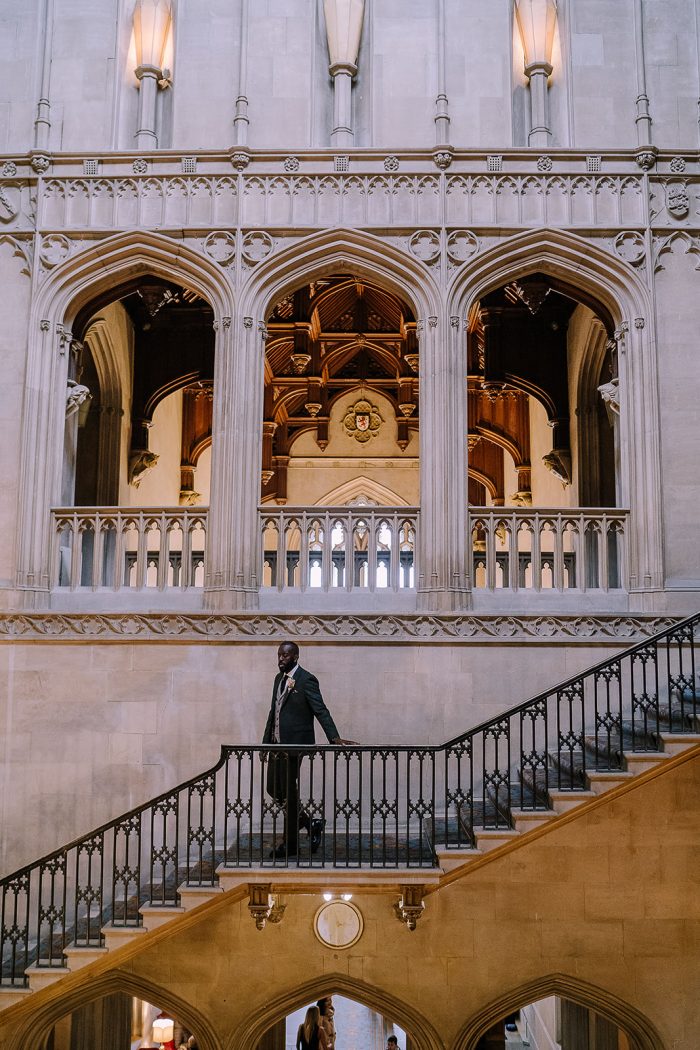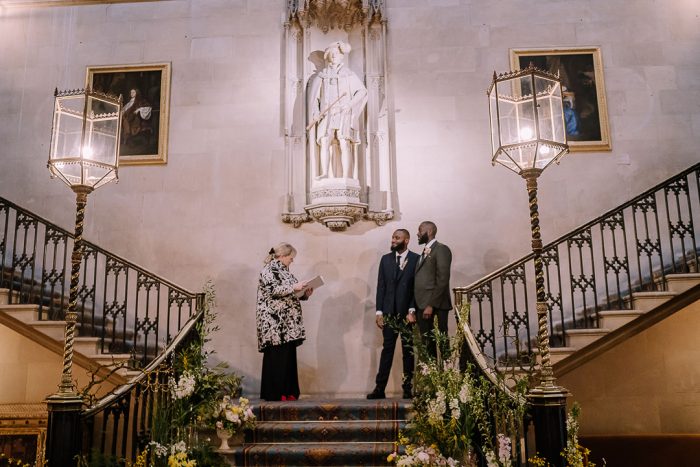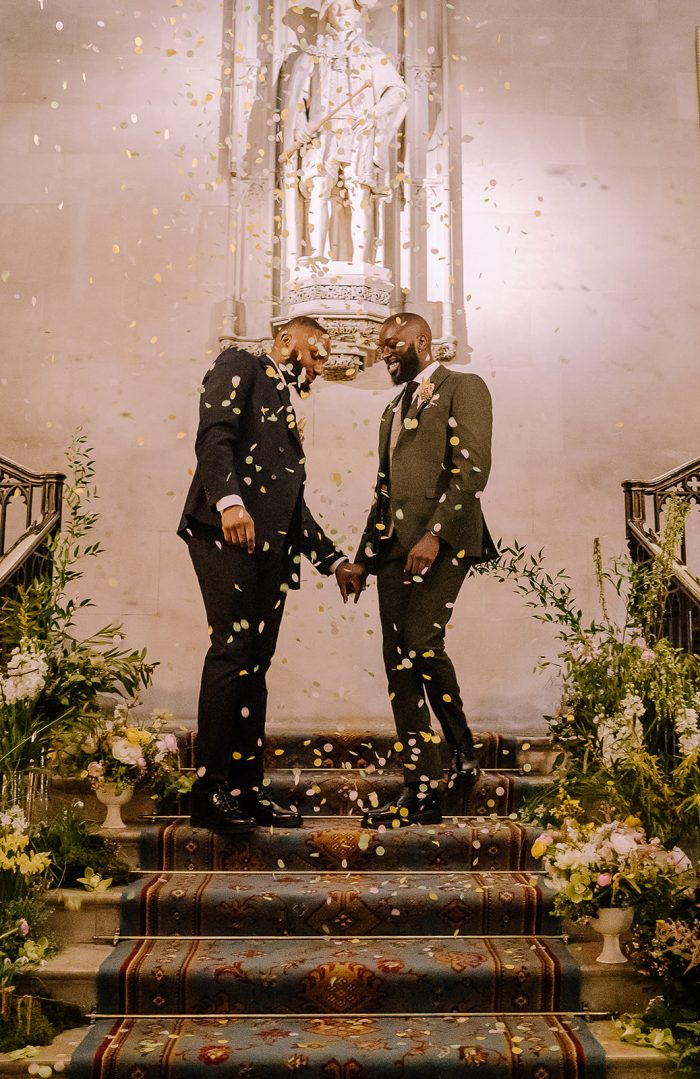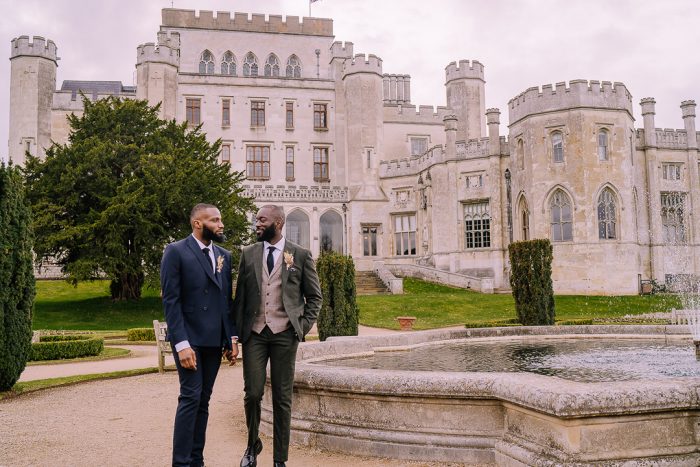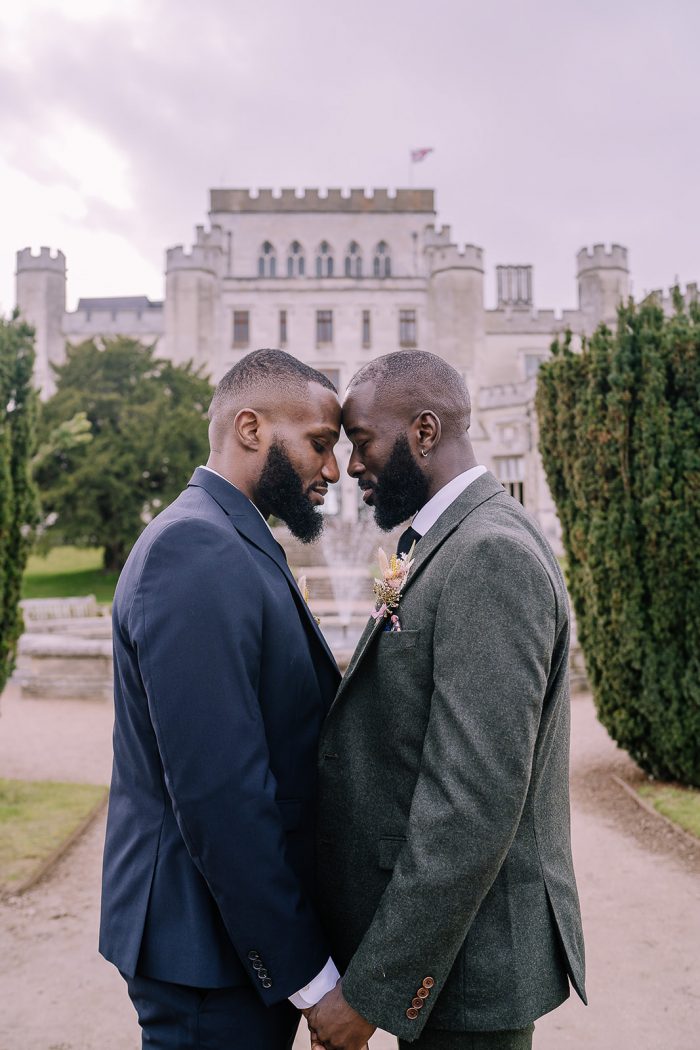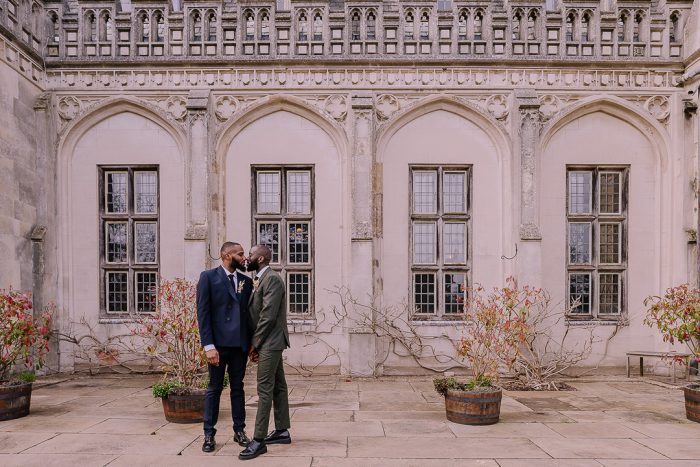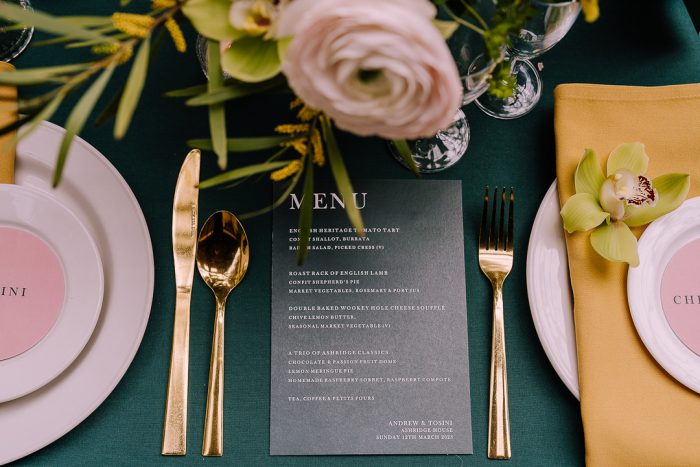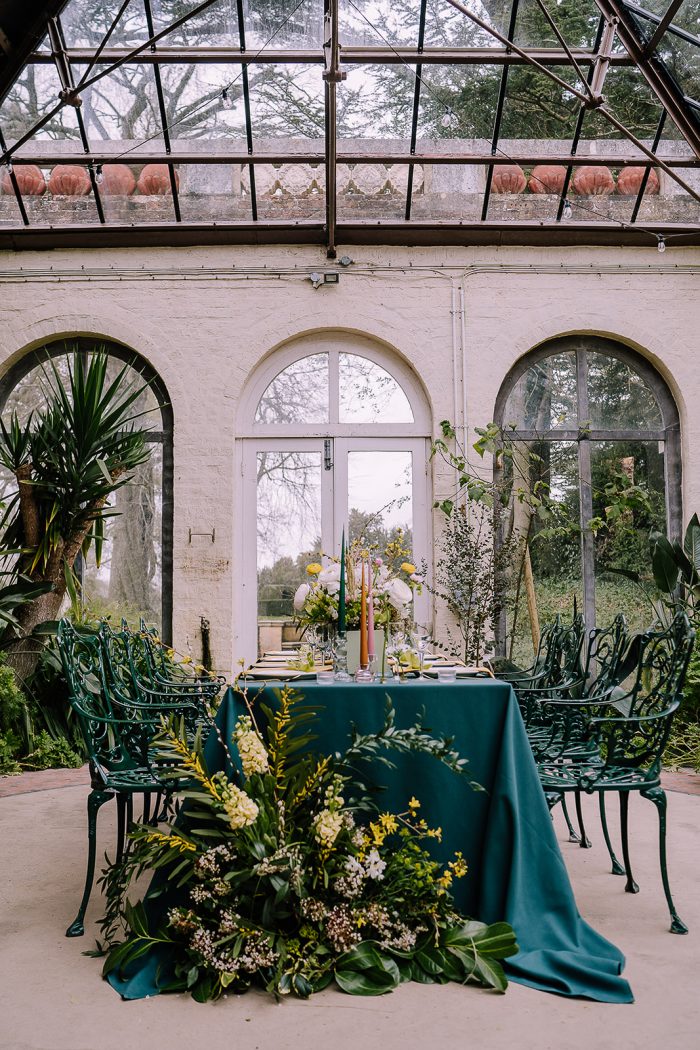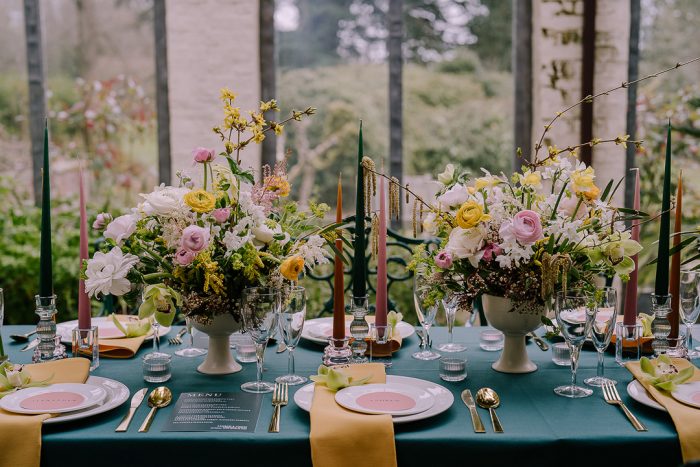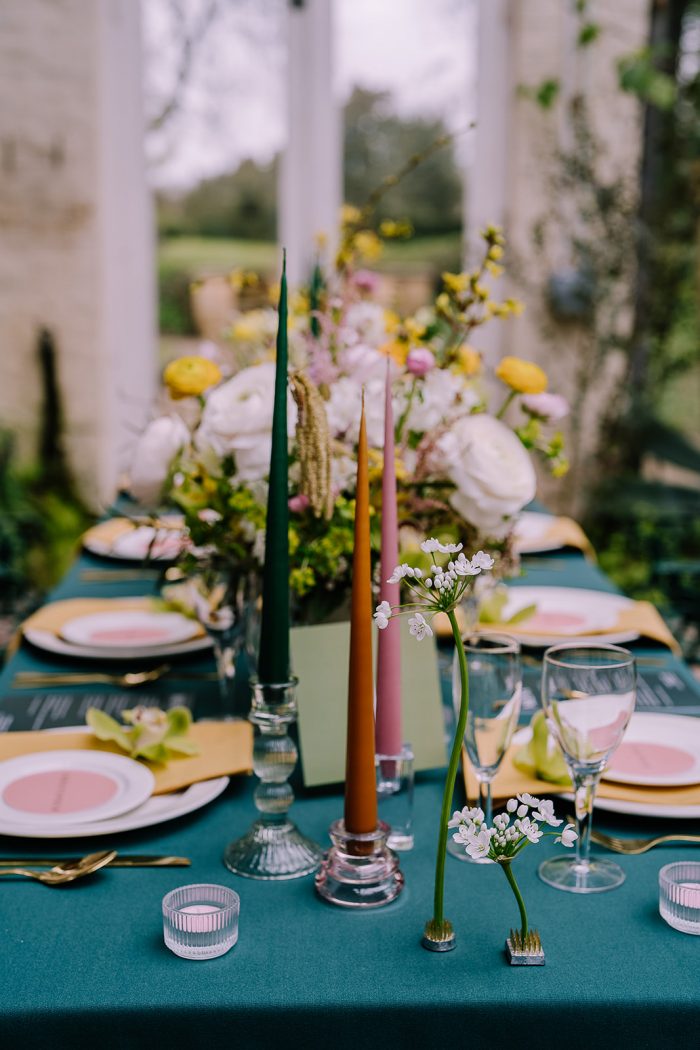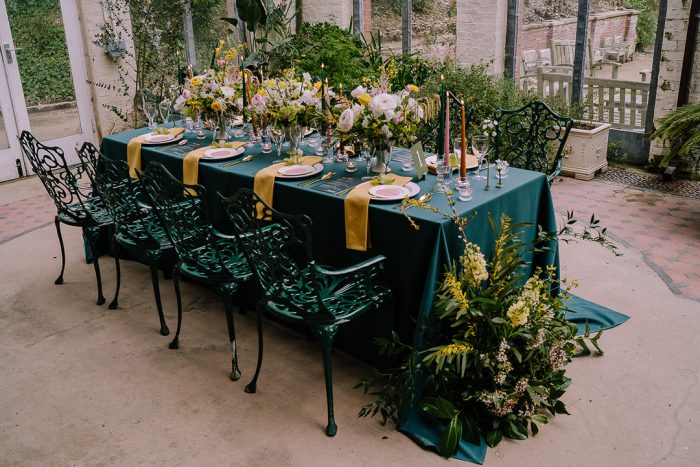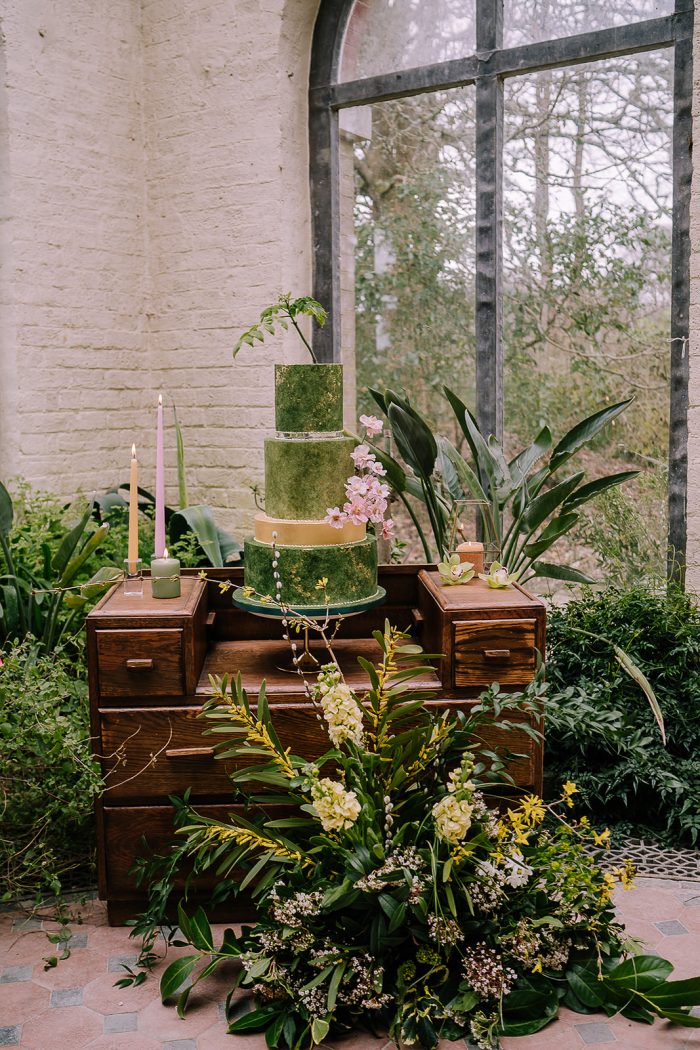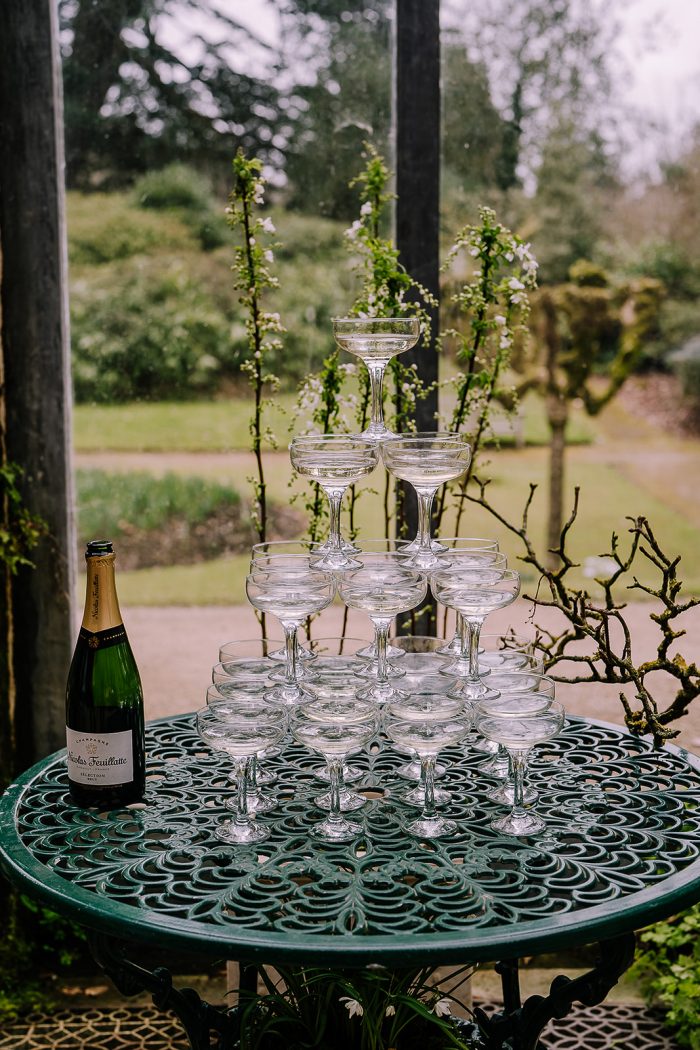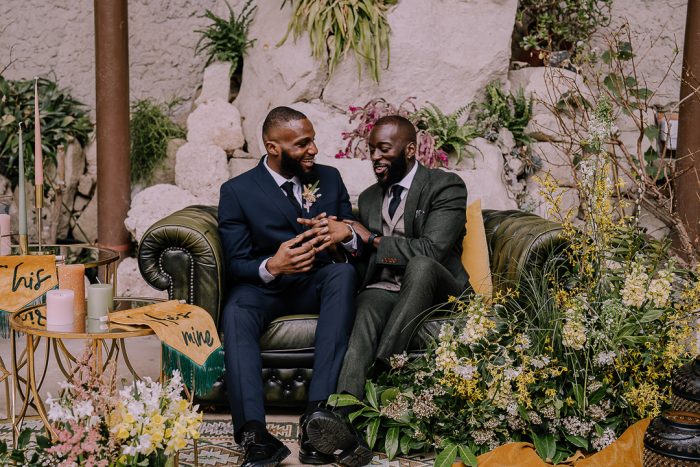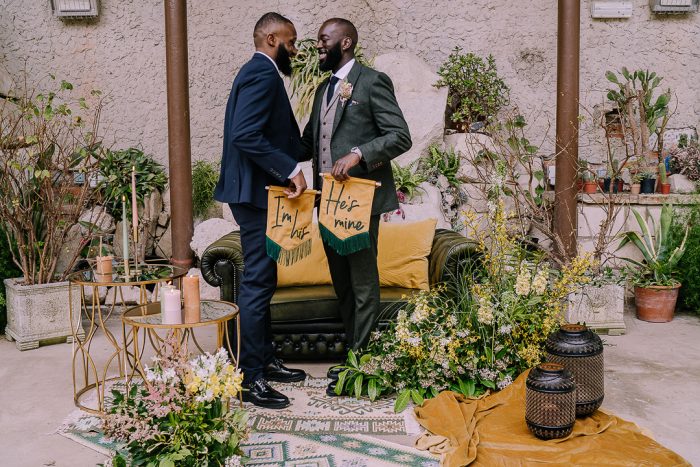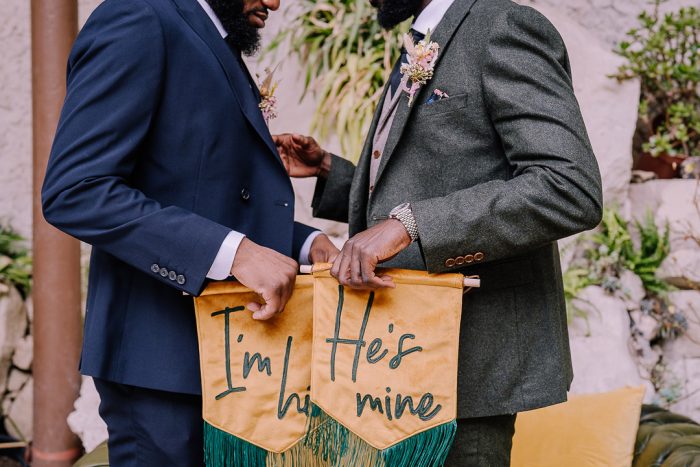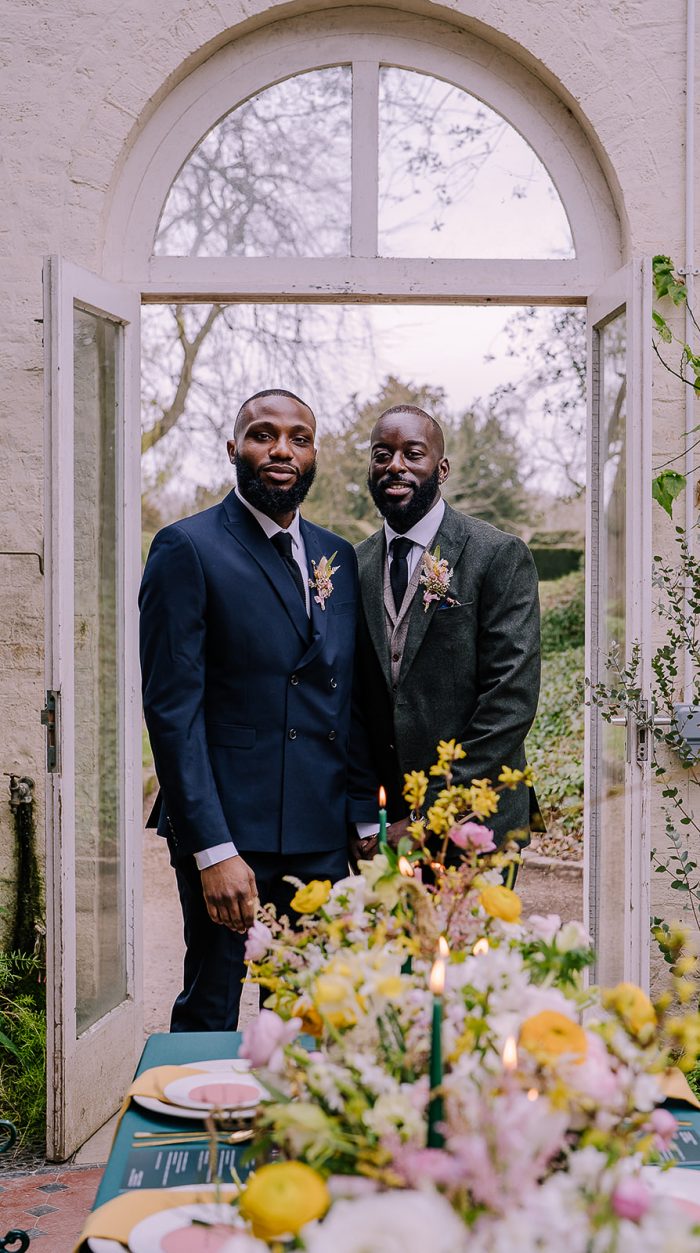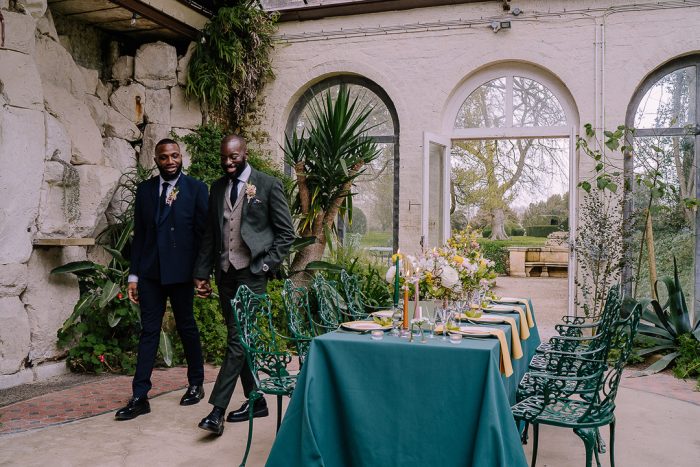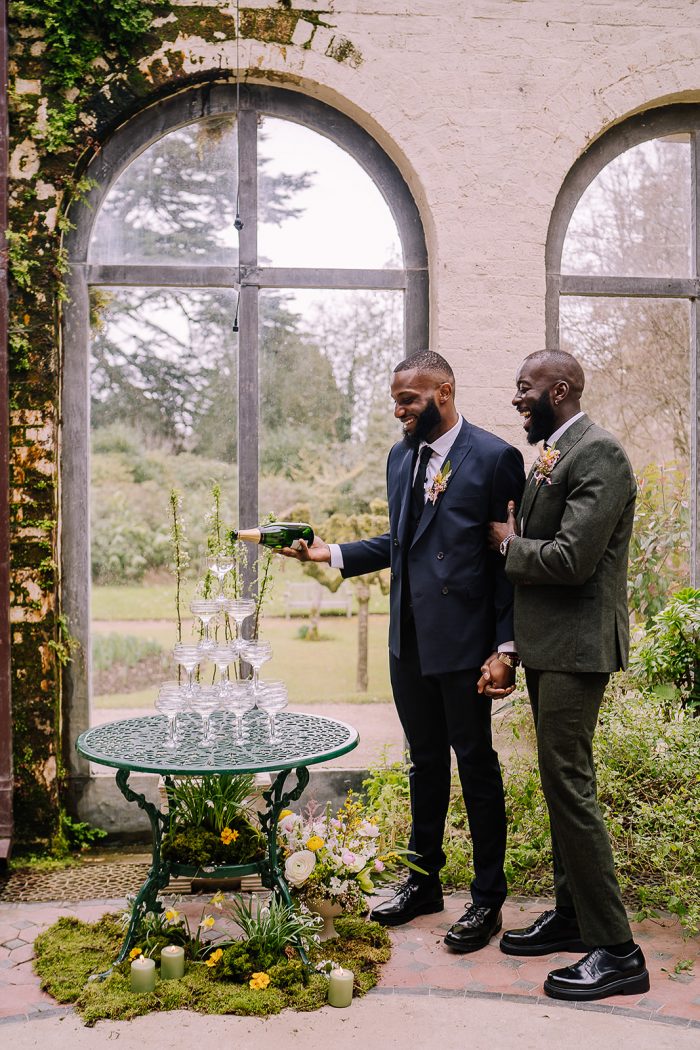 Thank you to Tania Russel for sharing this Ashridge House wedding inspiration shoot with us and Jo Elvis for capturing every exquisite detail. The soft color palette, the lush florals, and the enchanting setting can be easily adapted to any wedding style. It's truly a versatile source of inspiration for modern, spring-loving nearlyweds.
For more tips on bringing your spring celebration to the next level, be sure to check out our list of refreshing spring ideas!