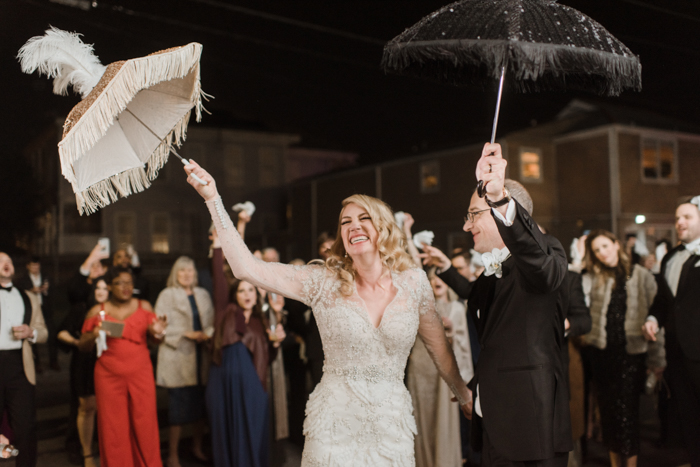 Having a wedding on New Year's Eve definitely calls for watching the ball drop and throwing a lavish party. Chelsea and Ross envisioned a Gatsby-style New Years' Eve extravaganza to celebrate their nuptials and ring in the new year, so they did just that. Wedding planner Nouvelle Fete Celebrations brought the glam of the roaring 20s to their Marigny Opera House wedding.
With vintage details like the bride's dress, faux fur shawls, and a champagne tower, it feels like we stepped straight into F. Scott Fitzgerald's book. To personalize their Gatsby wedding, they had an interfaith marriage ceremony that included a gospel choir singing, a rose-drenched chuppah, and the breaking of the glass. Thankfully, Junebug members Erin & Geoffrey captured every inch of this wedding to share.
The Couple:
Chelsea and Ross
The Wedding:
Marigny Opera House, New Orleans, Louisiana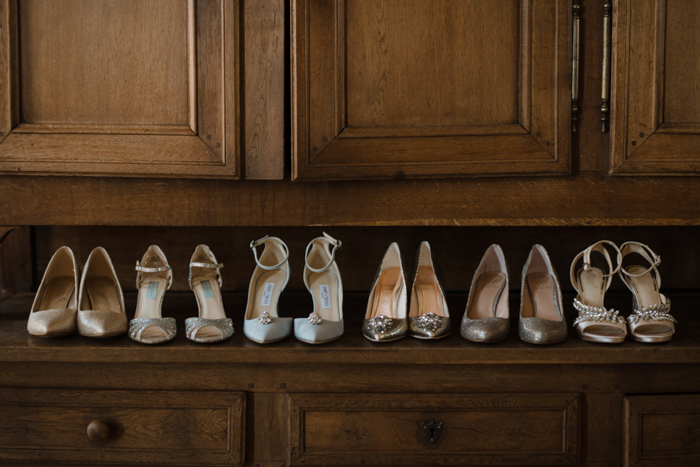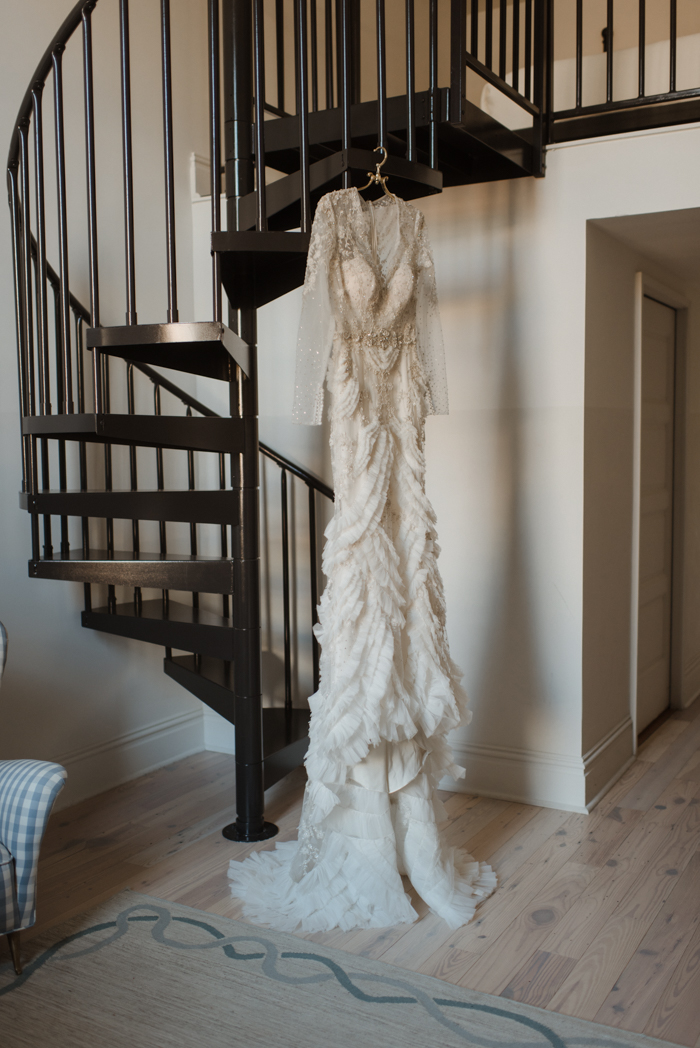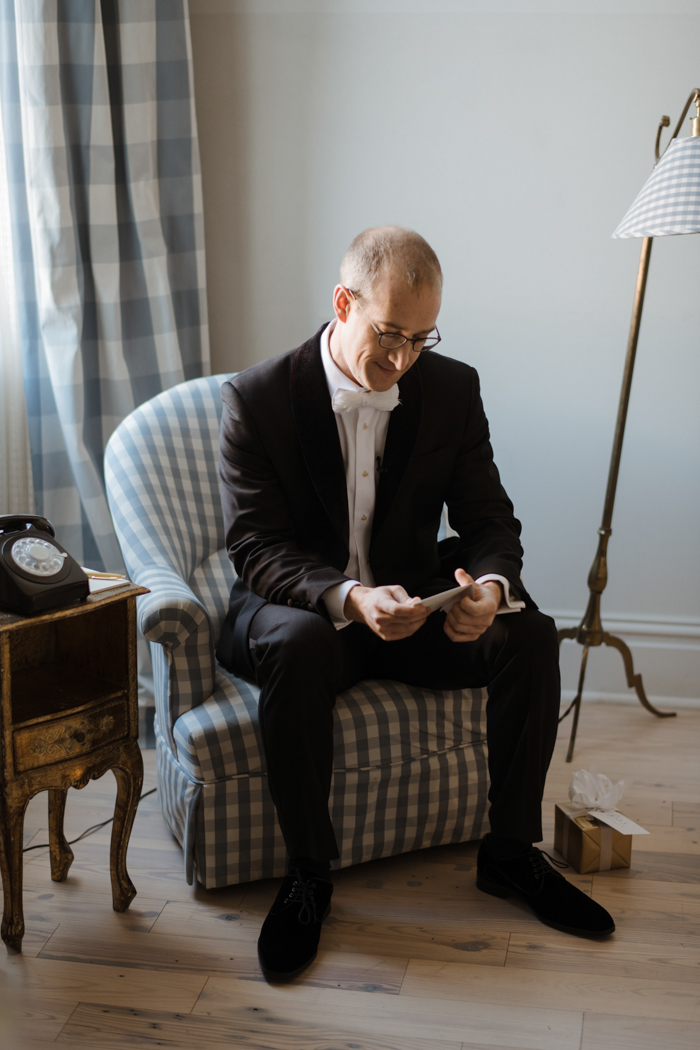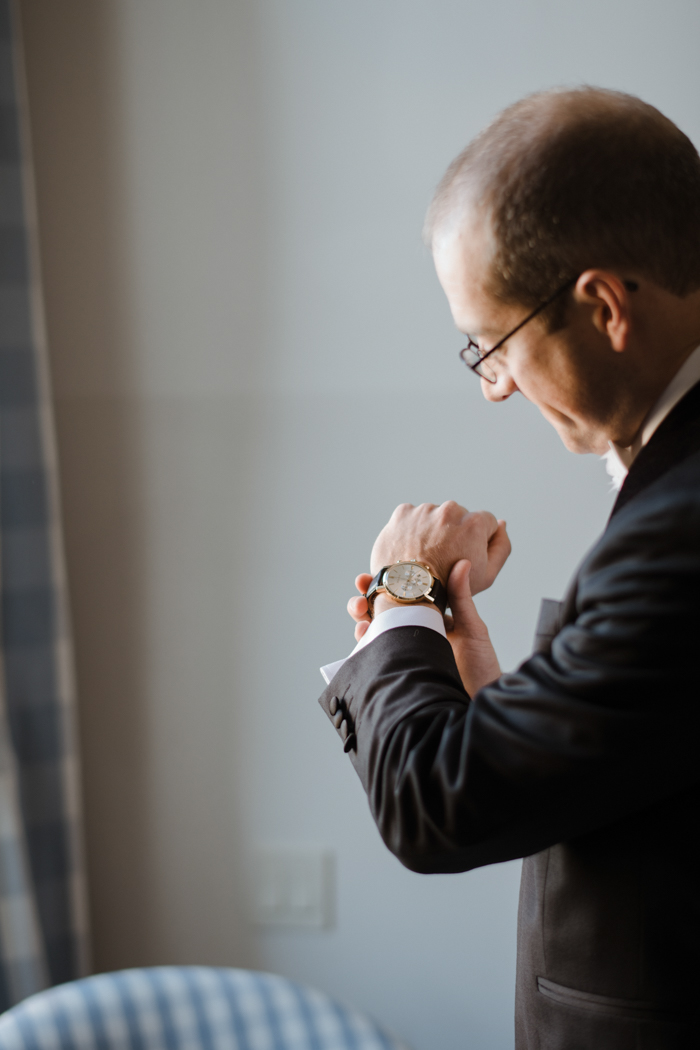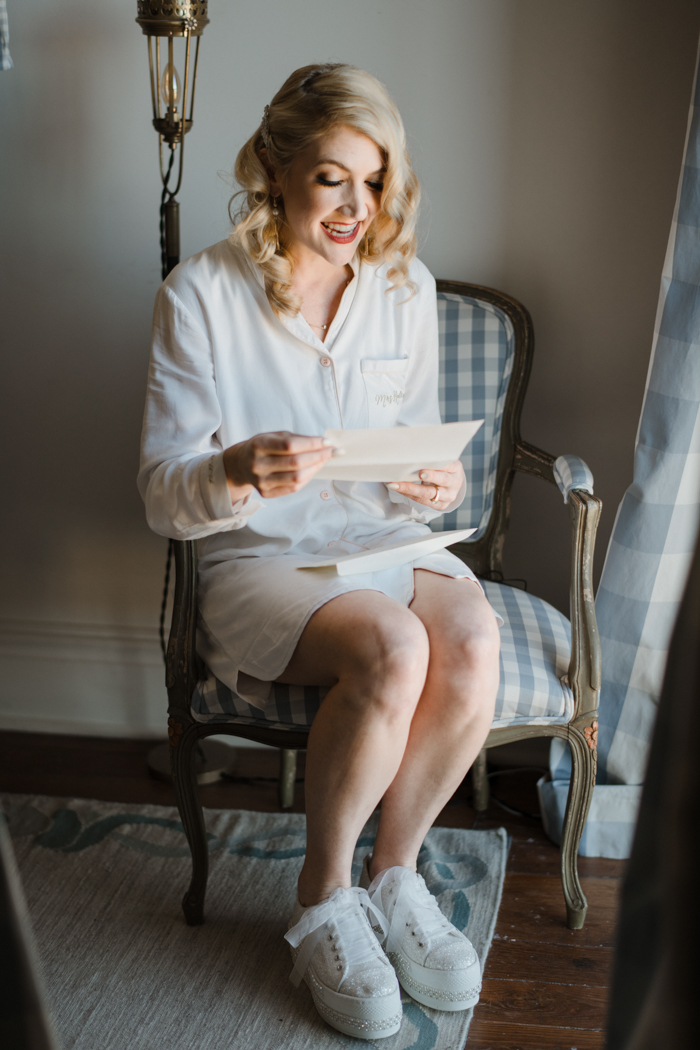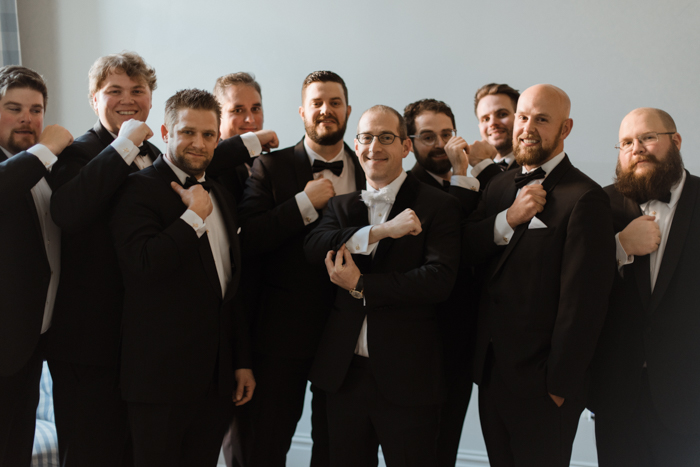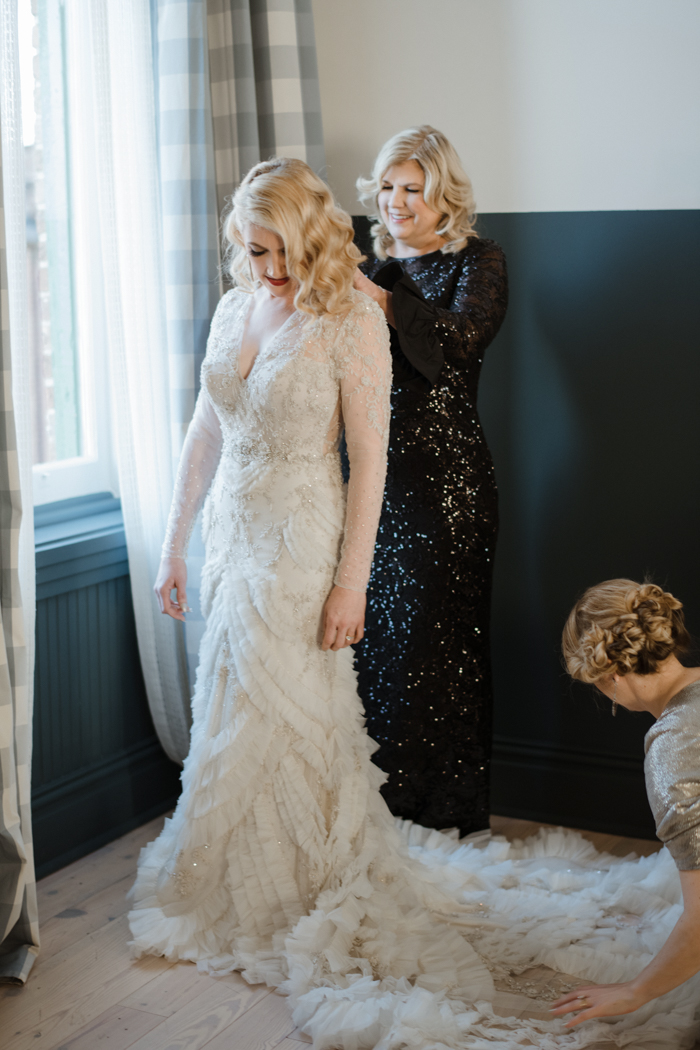 An Interfaith Marriage Ceremony
​​We are most proud of the ceremony. Ours was an interfaith marriage honoring the traditions of both the Christian and Jewish faiths. My father was the officiant, which made it very meaningful for us. The ceremony was a wonderful expression of the mutual respect Ross and I have for each others' faith, too.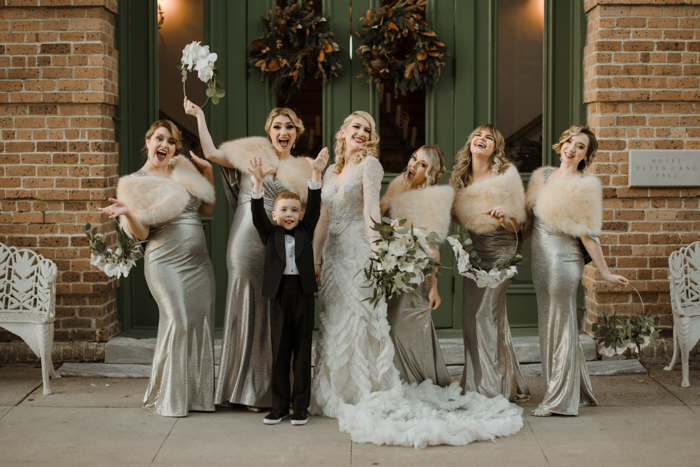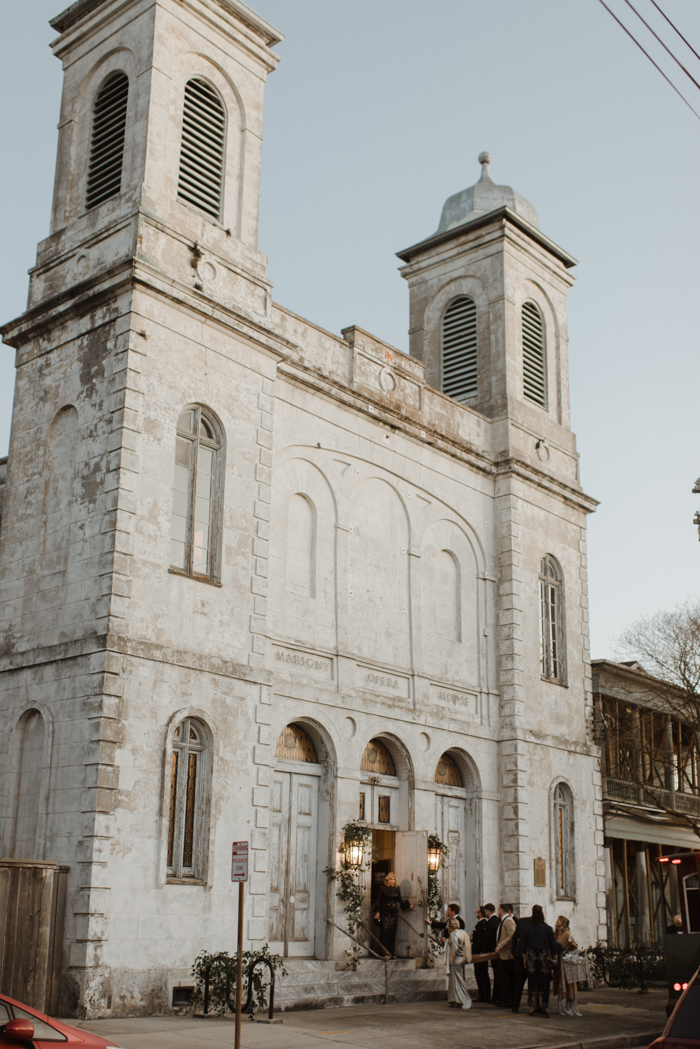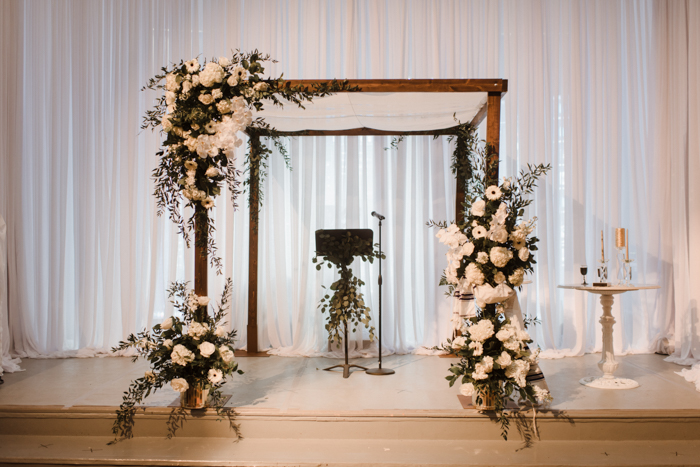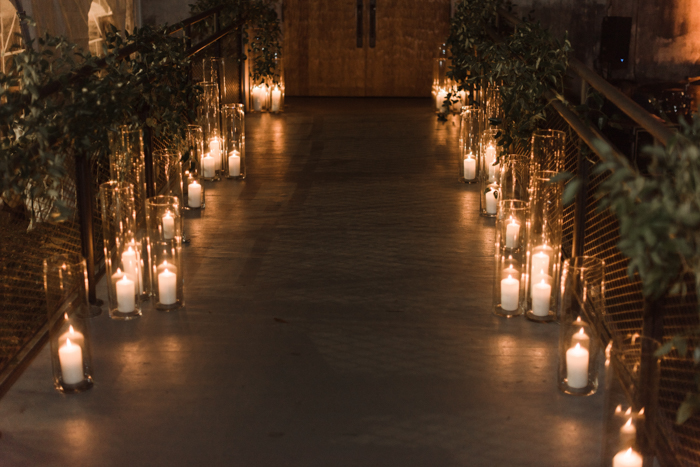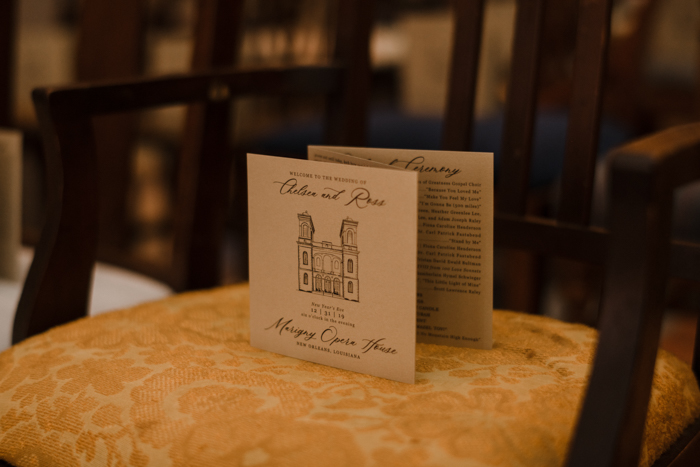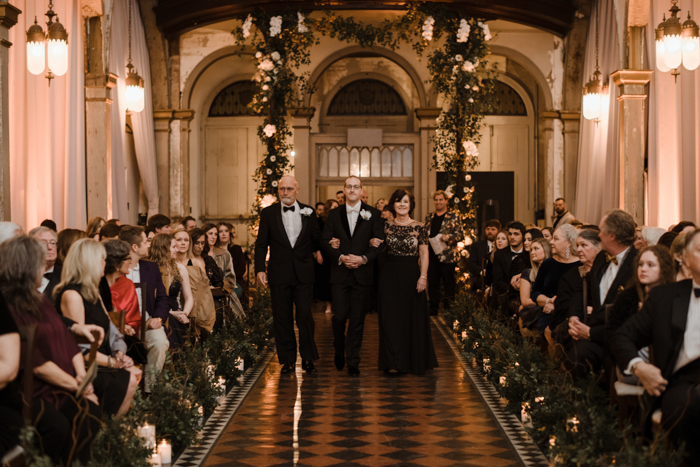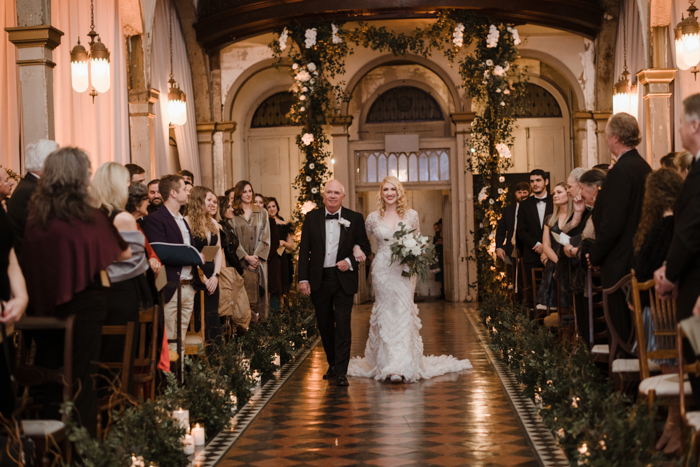 A Memorable Marigny Opera House Wedding
Our wedding was filled with so many special moments that will forever be engraved in our hearts. One that is unforgettable was standing under the chuppah, hand in hand with my future husband, while my father pronounced us husband and wife. The Voices of Greatness Gospel Choir performed "Ain't No Mountain High Enough" while friends and family stood in celebration of that special moment.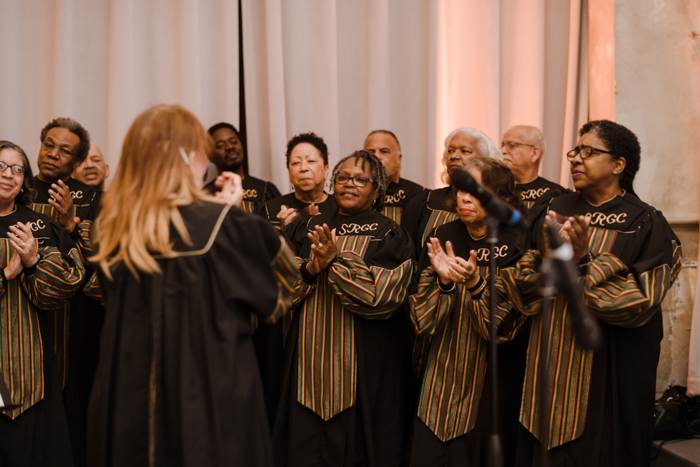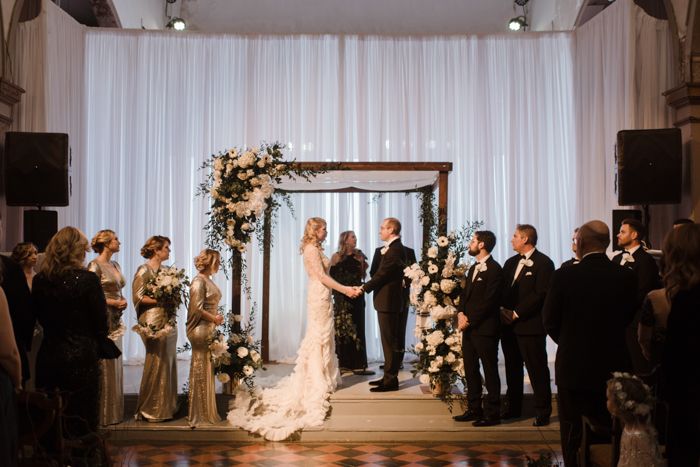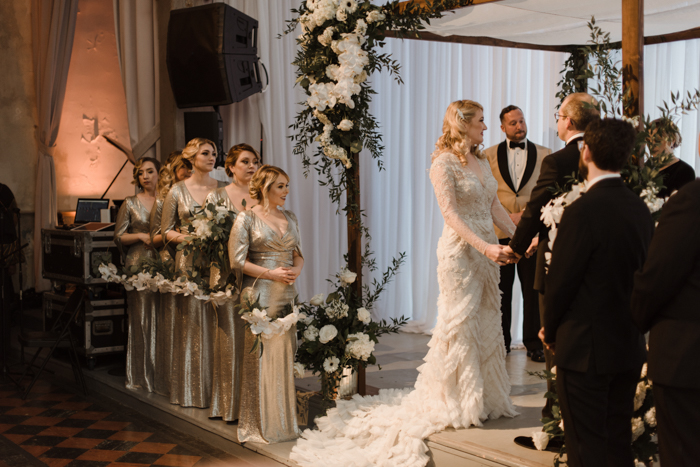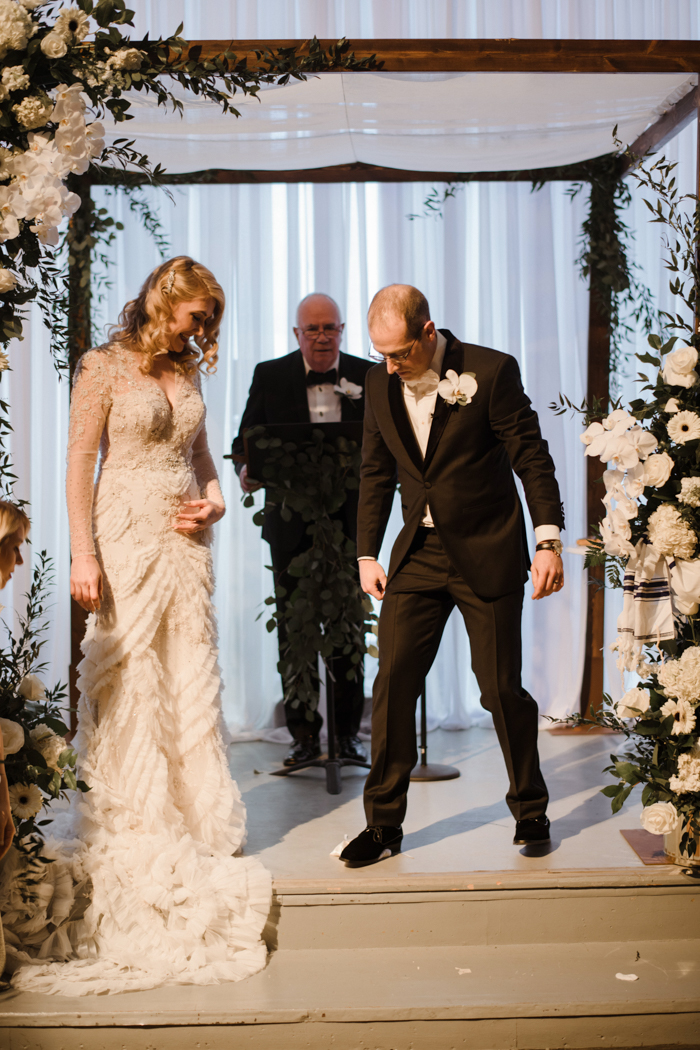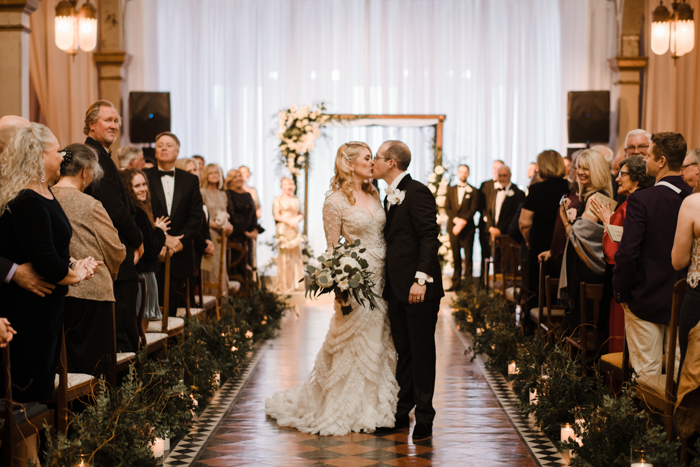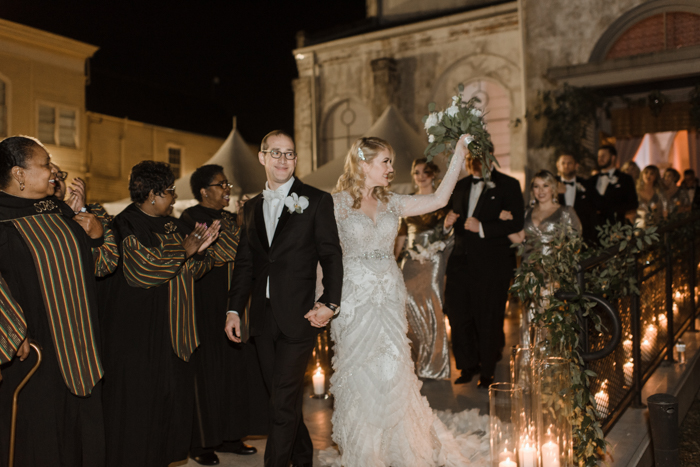 Entering A Dazzling Celebration
Another memory that'll always bring a smile to our faces was the "Second Line." The band, Kinfolk, led the entire wedding party along with over 200 guests through the streets of the Marigny neighborhood. Upon reentering the Opera House, guests were enthralled by the venue transformation and welcomed to a dazzling New Years' Eve celebration.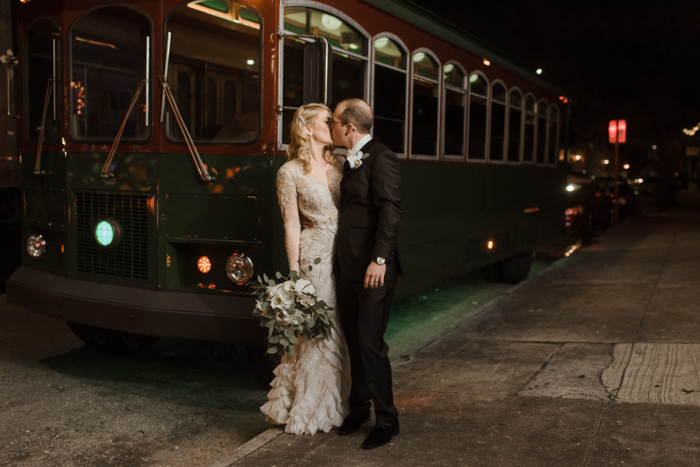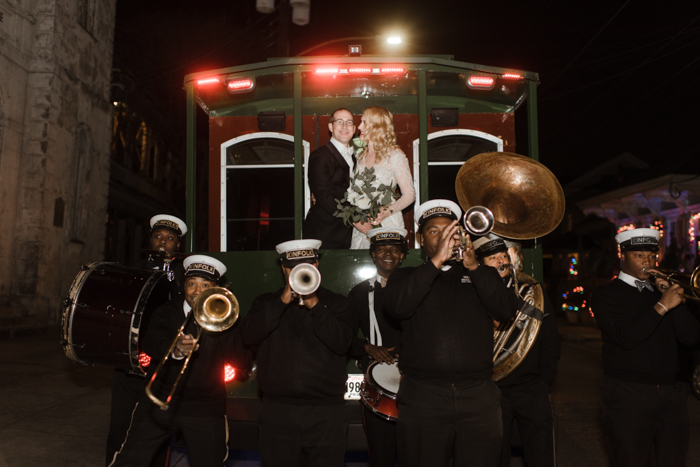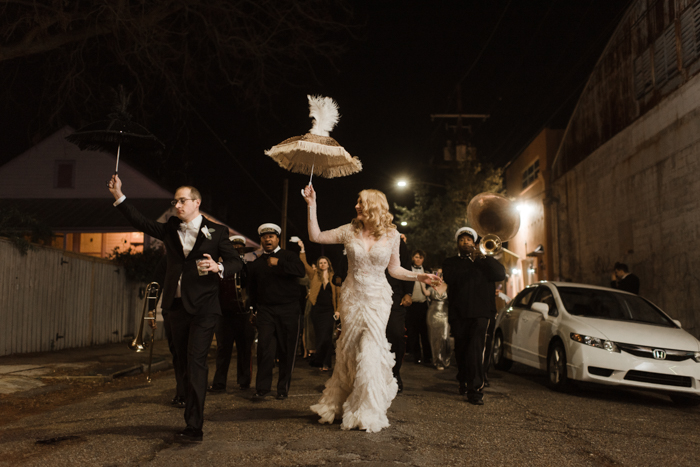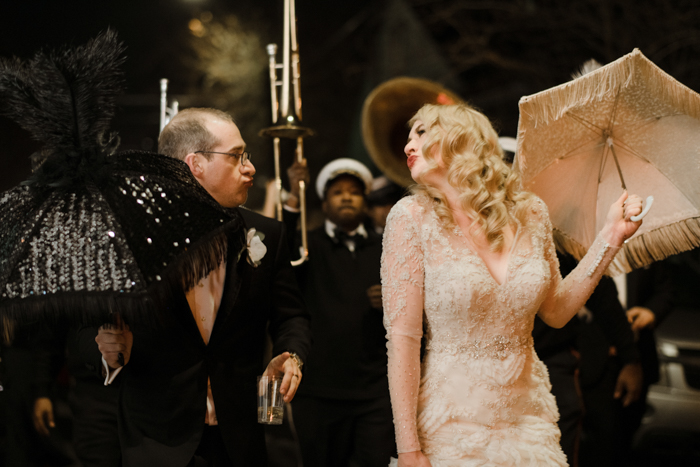 Wedding Planning Advice: Get A Planner
A wedding planner is essential! Finding your perfect wedding planner is a crucial decision as you'll be working very closely together throughout the entire wedding planning period. Meet with your wedding planner early and often. Ours, Dustin Castrinos from Nouvelle Fete Celebrations, not only helped us realize my dreams of a Gatsby New Years' Eve extravaganza, but also helped us create an appropriate budget for the event. His advice allowed us to secure our bands, caterers, florist, and a host of other vendors who would have certainly been booked had we delayed those decisions.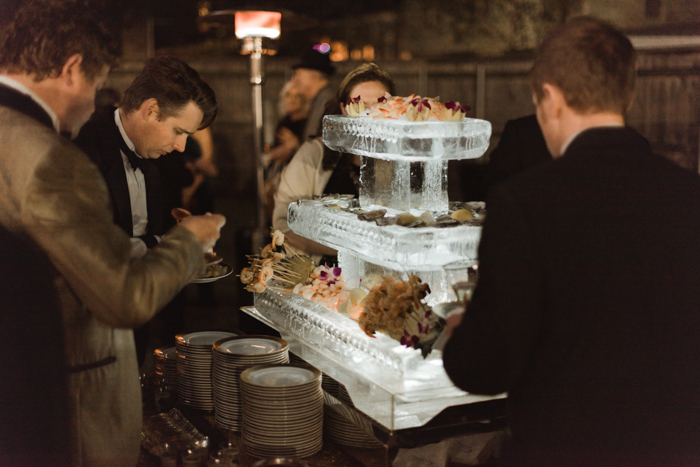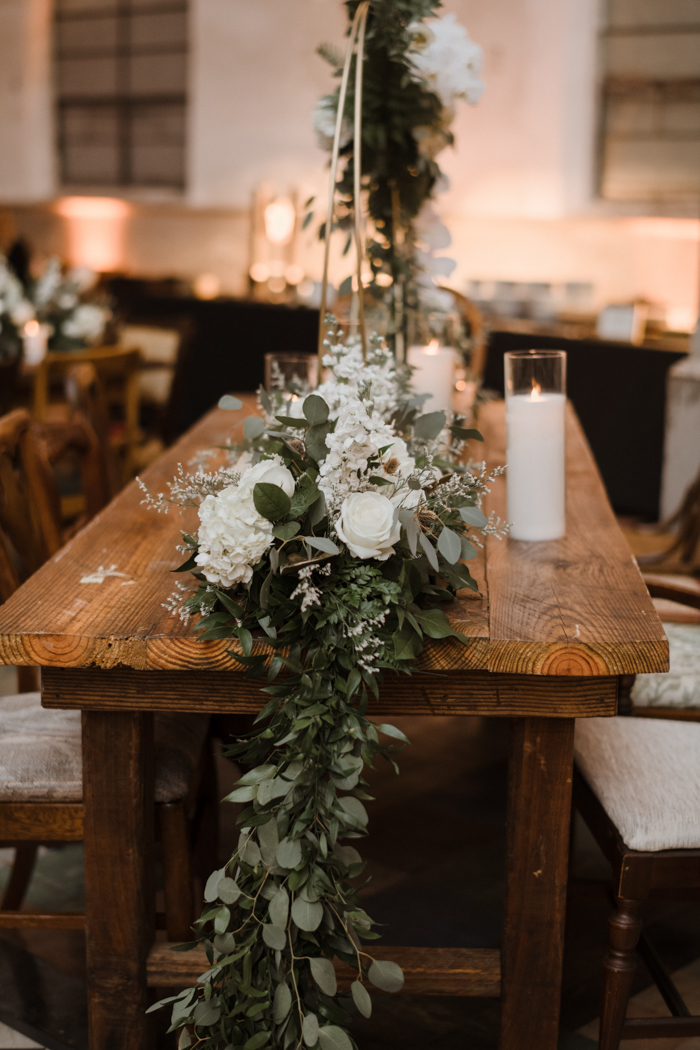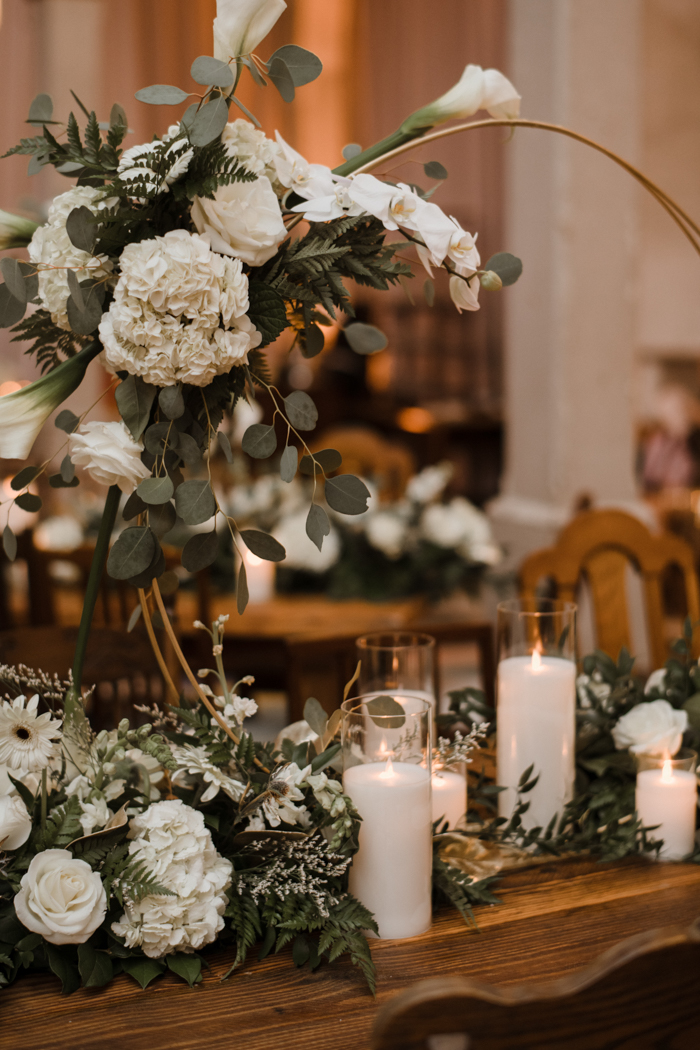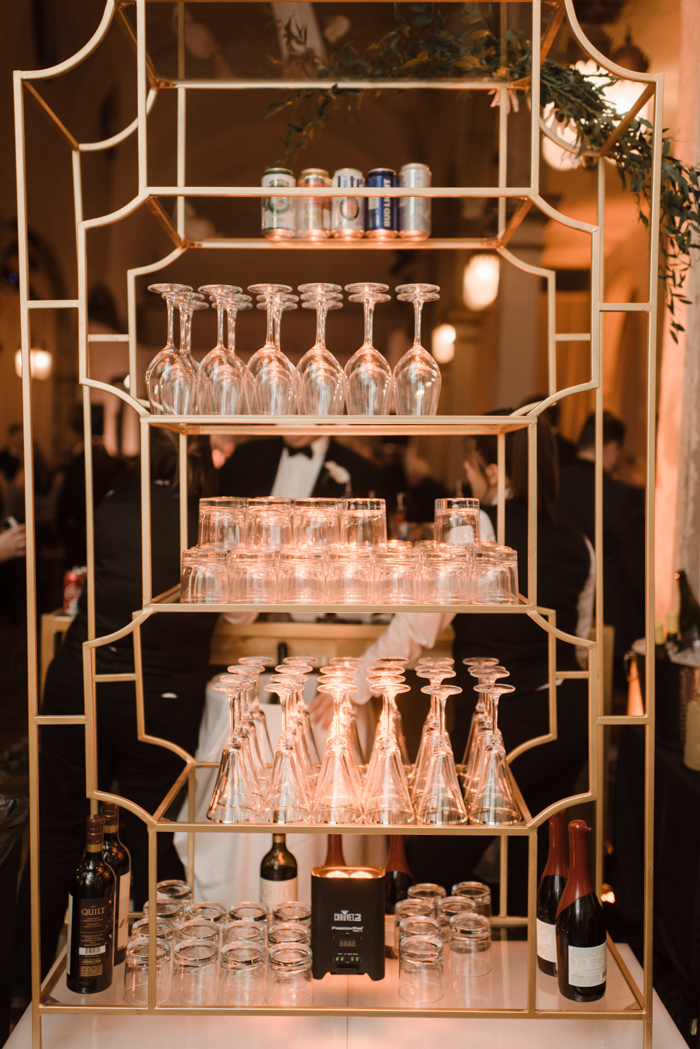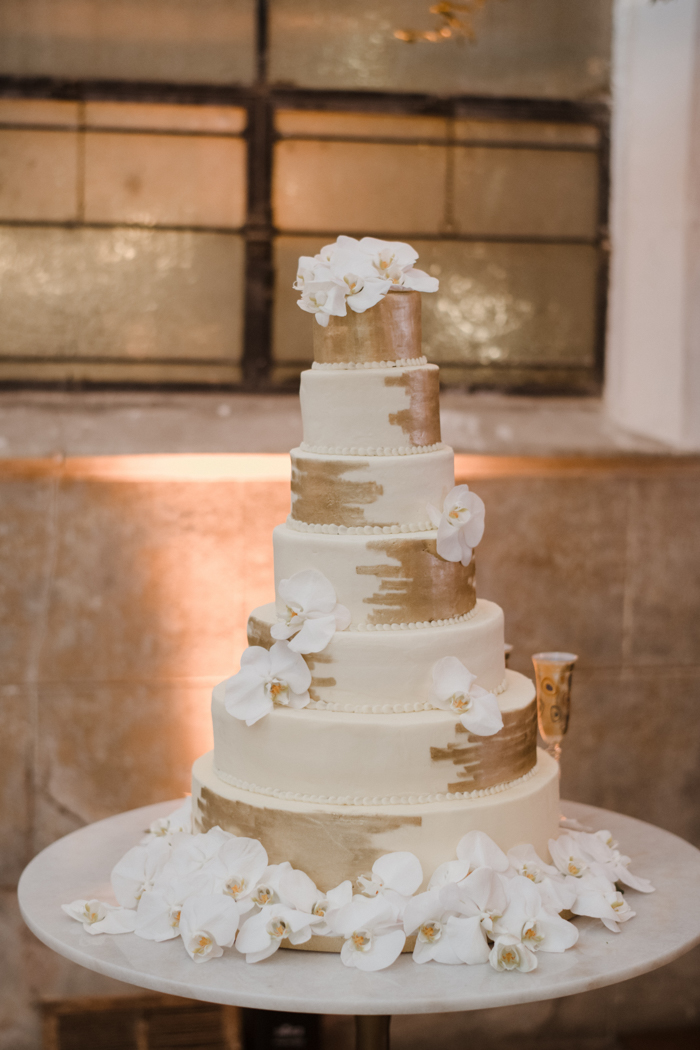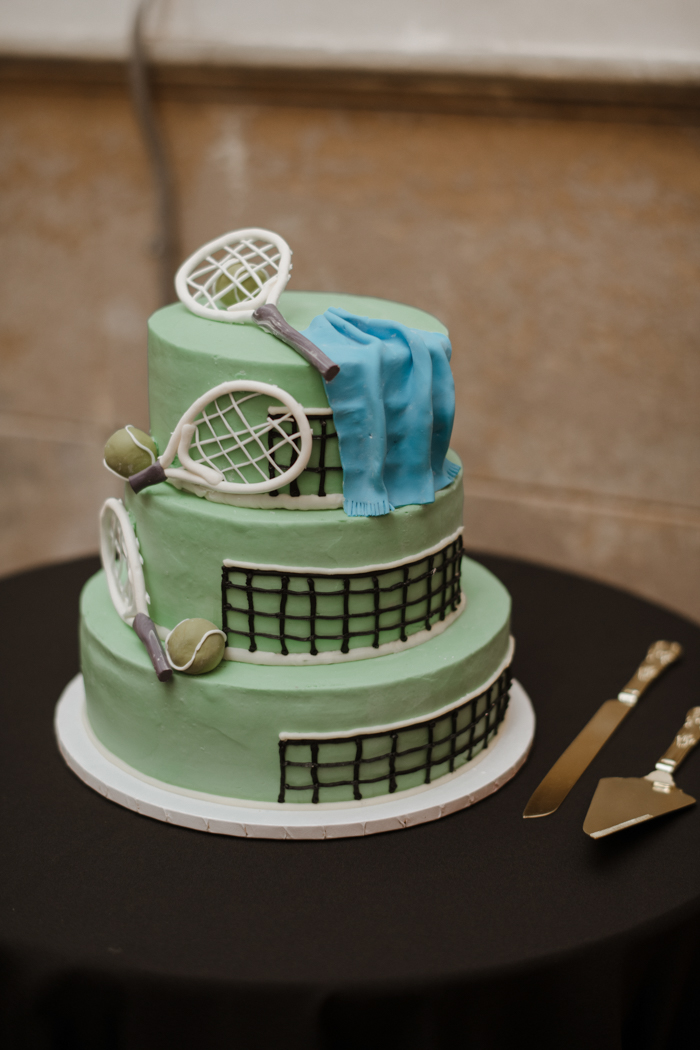 Old Hollywood Wedding Day Fashion
The wedding day fashion of the wedding party was a reflection of our theme. The men in our wedding party wore Calvin Klein Tuxedos with classic bowties while the bridesmaids were fashionably attired in gold lamé dresses with Old Hollywood hairstyles. The groom wore a custom tuxedo by Bill Walker Clothier. My bridal gown was designed by Lazaro. I continued to mirror the Gatsby era style of the evening in both hair and makeup thanks to the wonderful ladies at Faces of Virtue.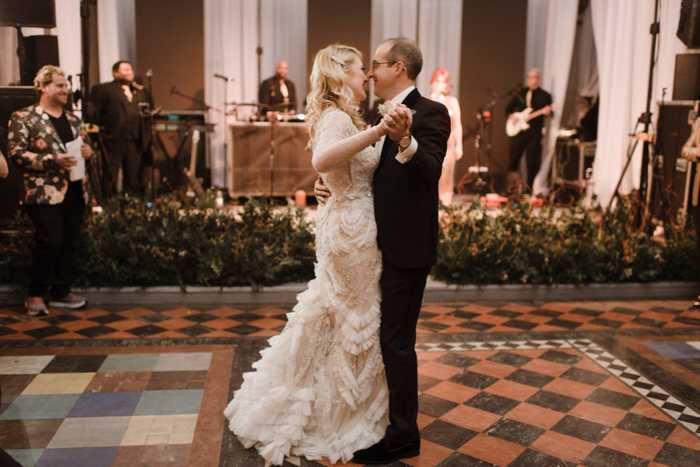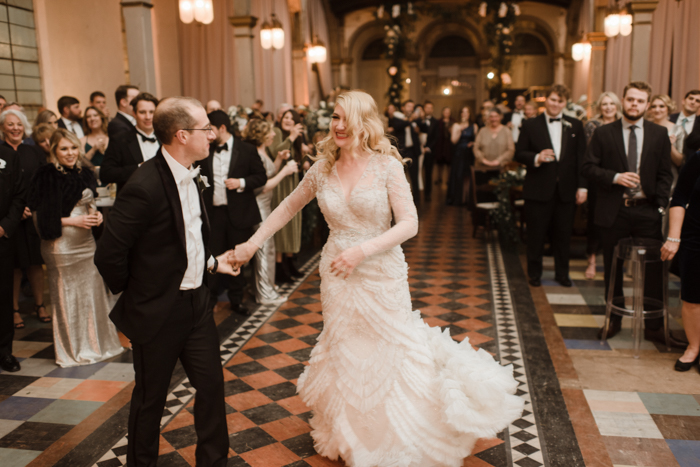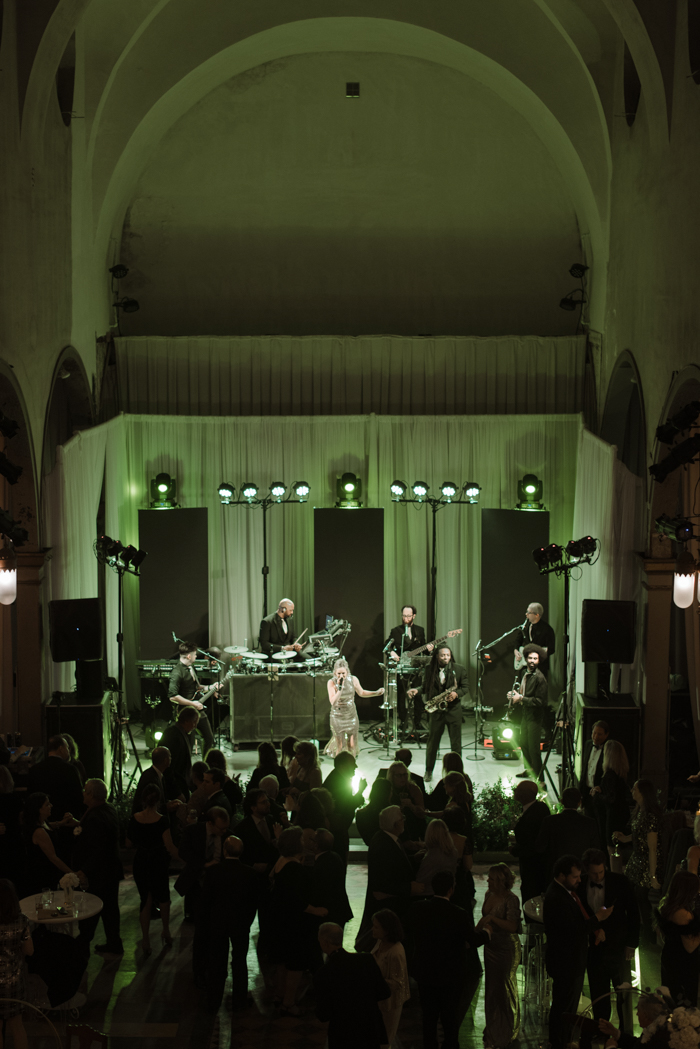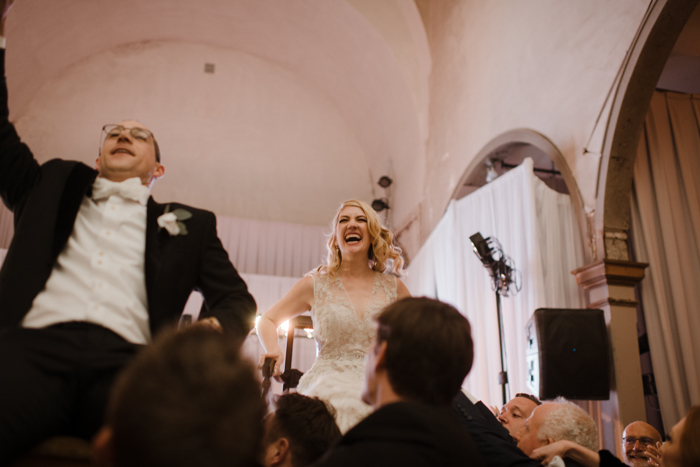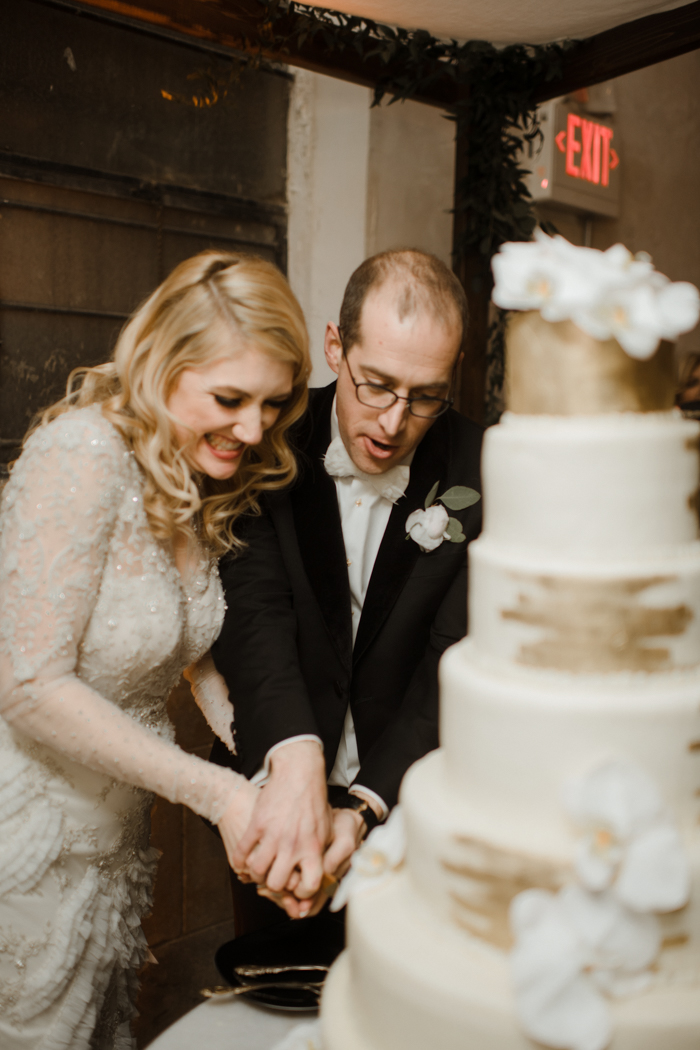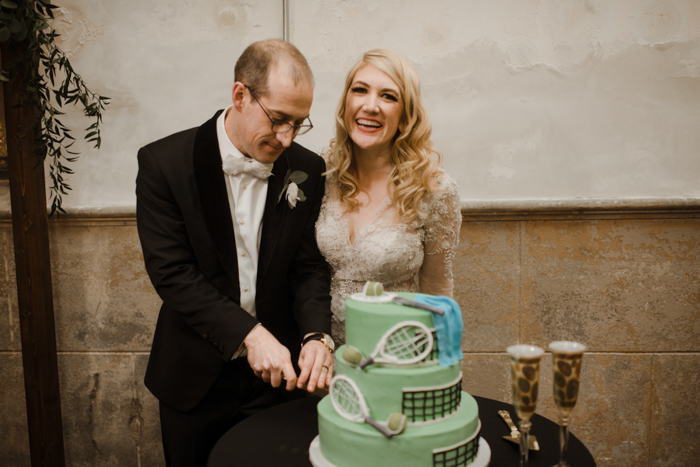 Having a Gatsby Style Wedding
Our wedding theme arose from my personality. I had an early vision of a Gatsby-style New Years' Eve celebration. Each and every vendor played a crucial role in making this dream come true. The vision was evident in every aspect of our wedding—a true Gatsby vibe!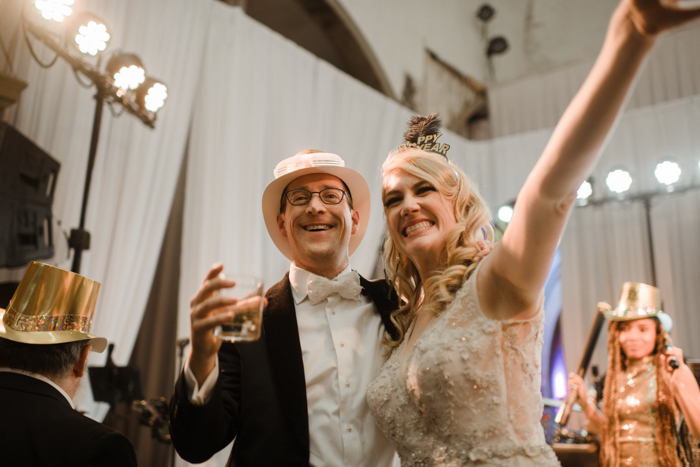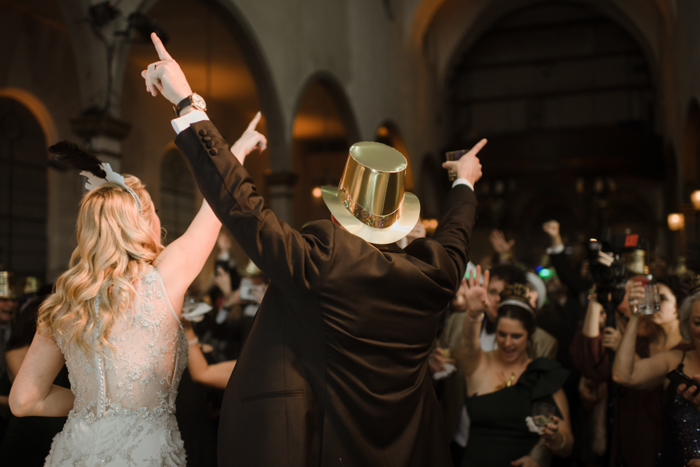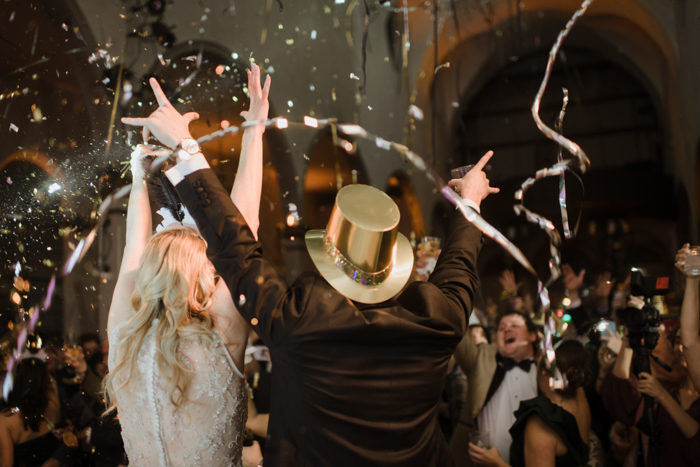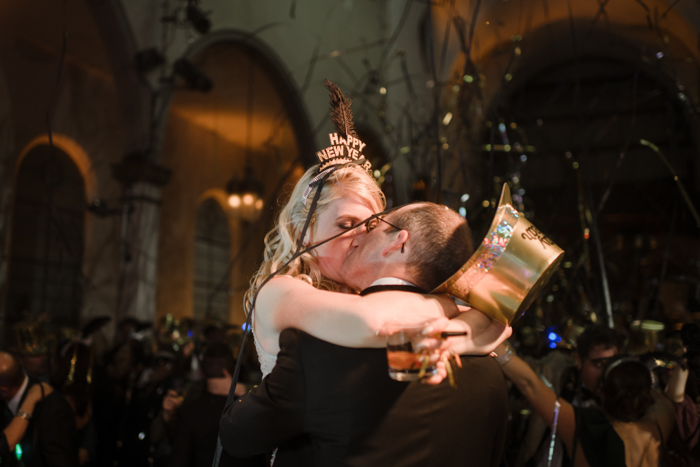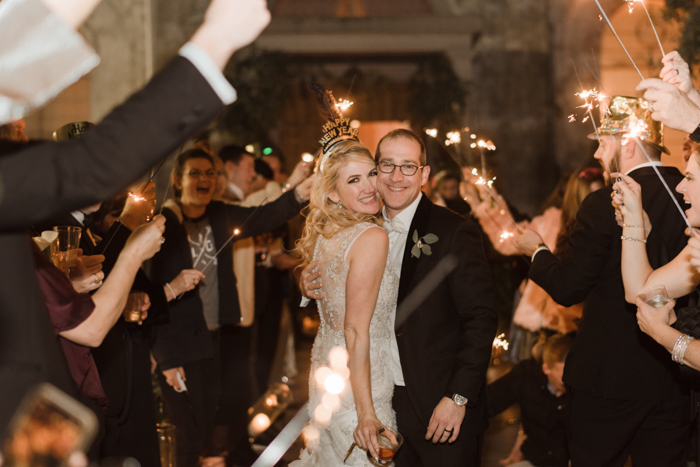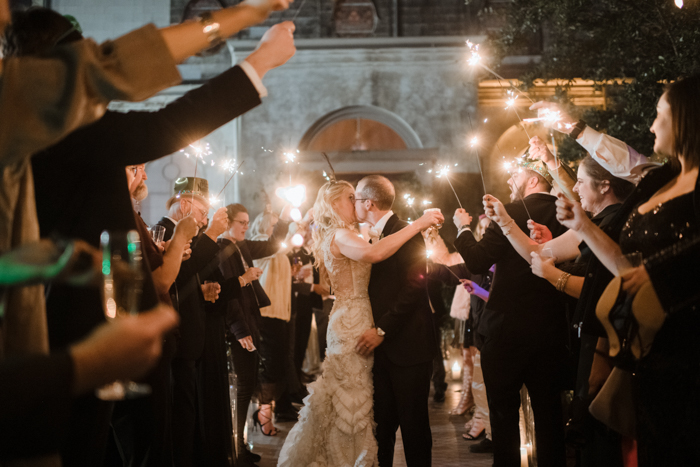 Congratulations to Chelsea and Ross on their lavish Marigny Opera House Wedding. Big thank you to Junebug members Erin & Geoffrey for capturing and sharing this day with us. To see more of their work, check out their profile in our directory of photographers from around the world.
Love the roaring '20s celebration? Get more inspiration from this old Hollywood glam backyard wedding and then check out our wedding planning guide to start planning your Gatsby-style wedding. Cheers, old sport!