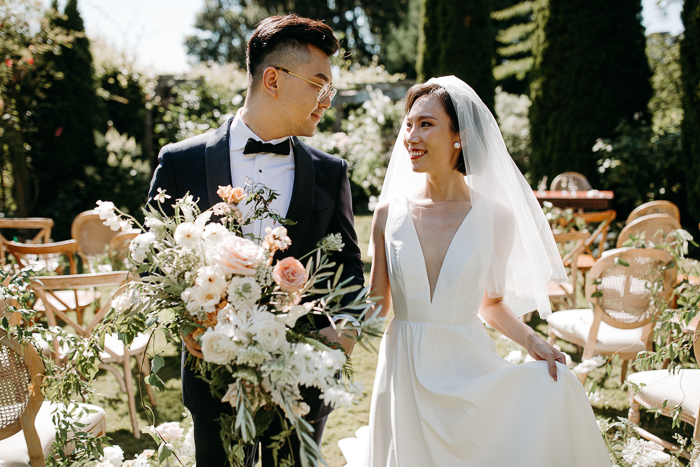 Like many soon-to-be-married couples during the pandemic, Naomi and Ting had to postpone their wedding. But they didn't let the restrictions get in the way of their forever. Set in a grand heritage estate with a mix of vintage and overgrown garden vibes, their Hycroft Manor wedding was just as much about their love as it was about ensuring their guests have an unforgettable experience. They tailored their plans to suit the "new normal," which included celebrating in the open and a live-streamed ceremony for loved ones who couldn't attend their big day.
Their enchanting venue provided the natural beauty for their celebration, with its manicured gardens and opulent terraces,. Lush arrangements dotted along the aisle and an asymmetrical arbor complemented the breathtaking outdoor space. After the ceremony, the couple opted for a cocktail party and indulged in passed appetizers and desserts. To top it all off, they kept their guests entertained with personalized favor stations—from DIY bouquets to calligraphy leather keychains.
With the help of their planner WeDo Weddings Etc., the couple created a wedding filled with intentional moments and stunning details. This Hycroft Manor wedding is definitely an inspiration for couples searching for unique ideas to personalize their big day. Scroll through these dreamy images captured by Junebug member Candice Marie Photography to see more!
The Couple:
Naomi and Ting
The Wedding:
Hycroft Manor, Vancouver, BC, Canada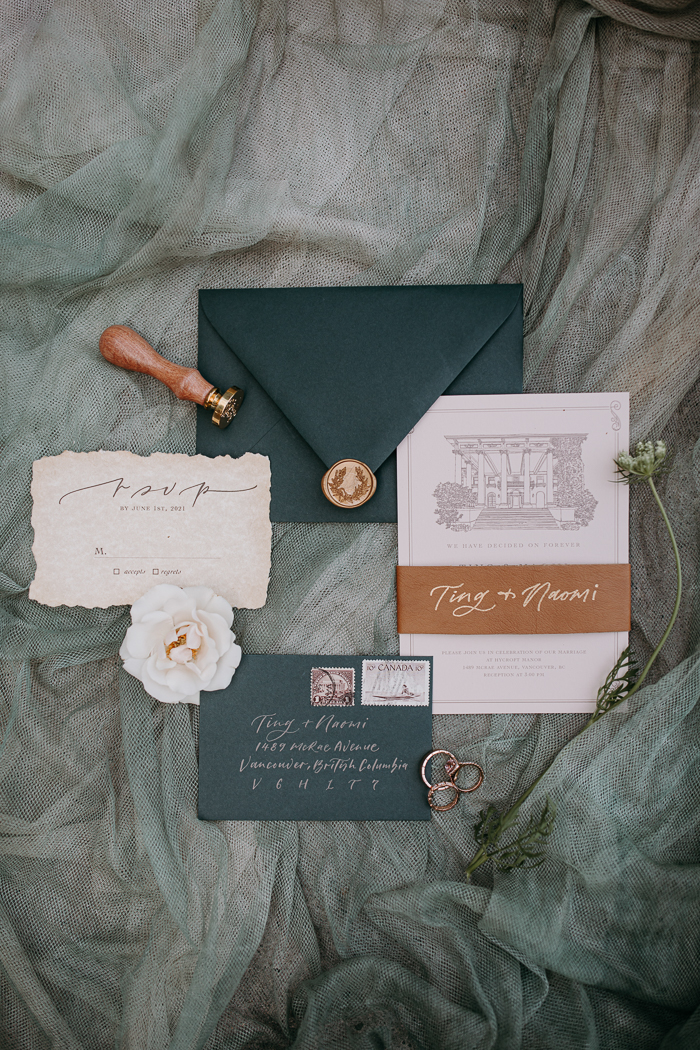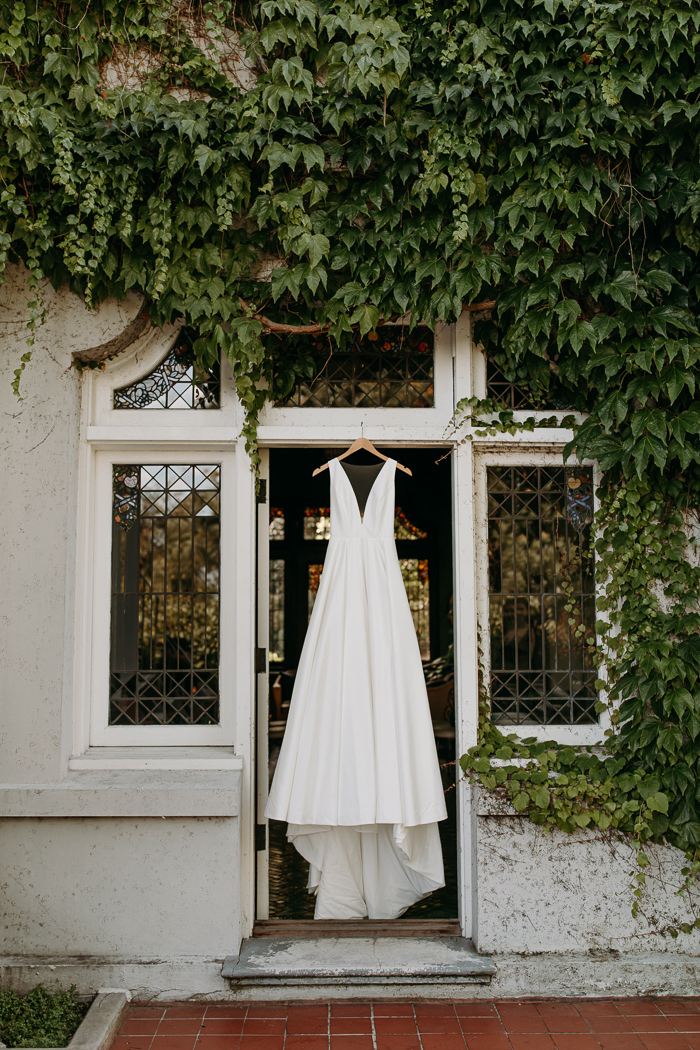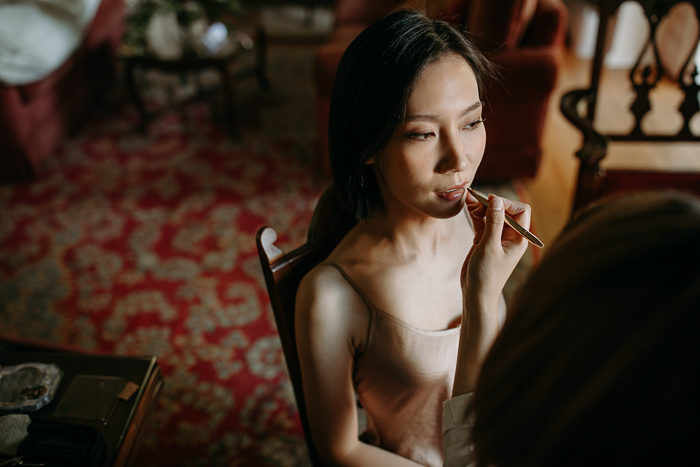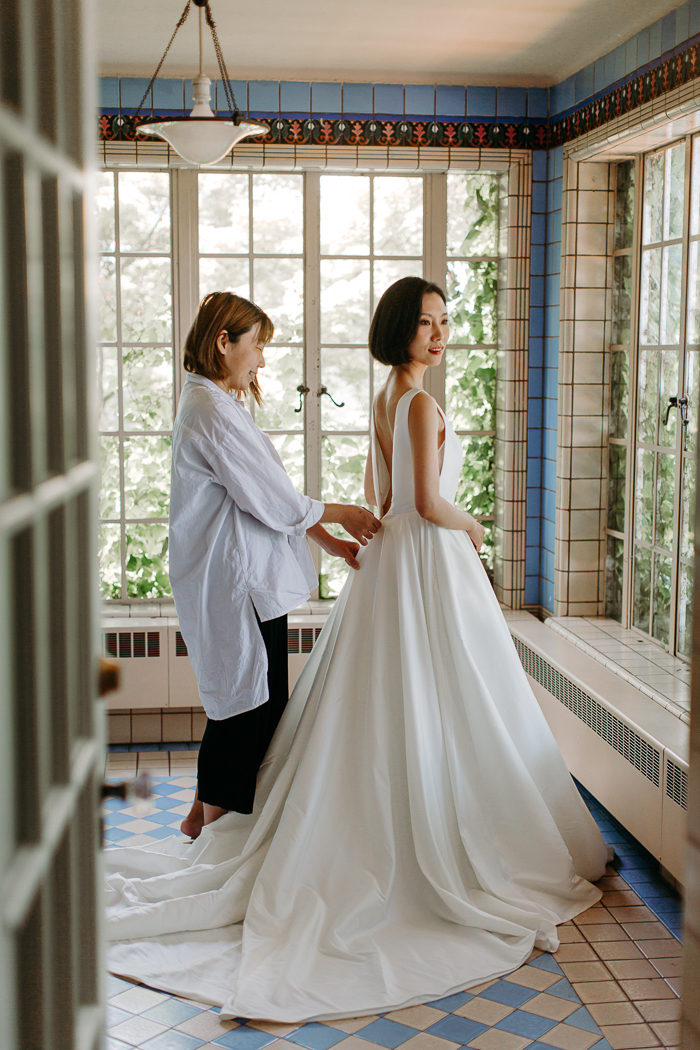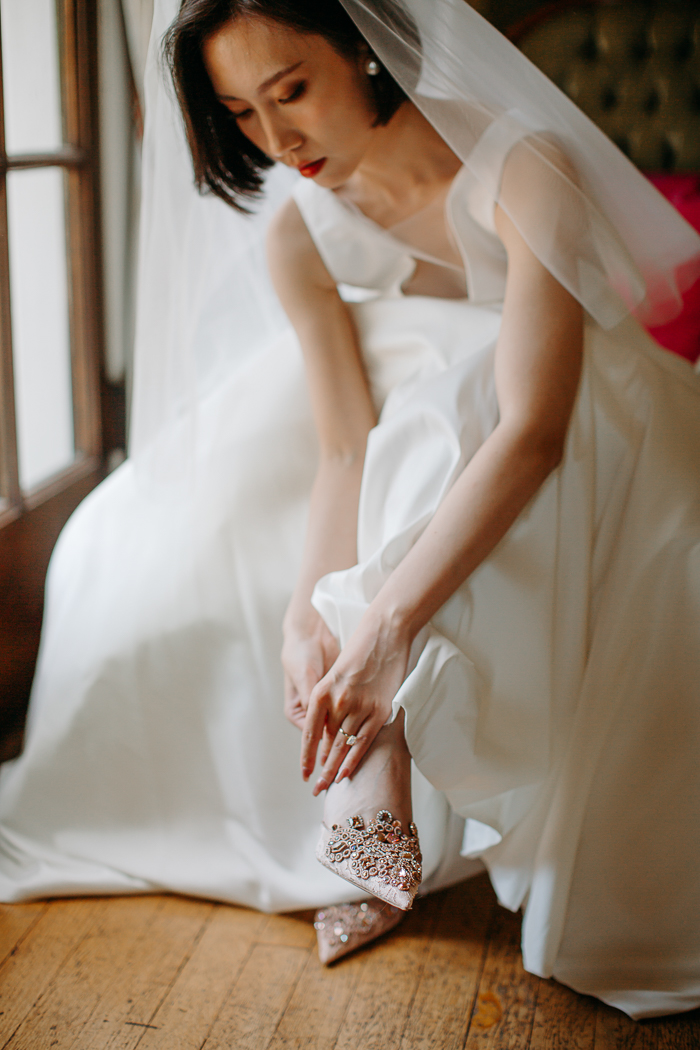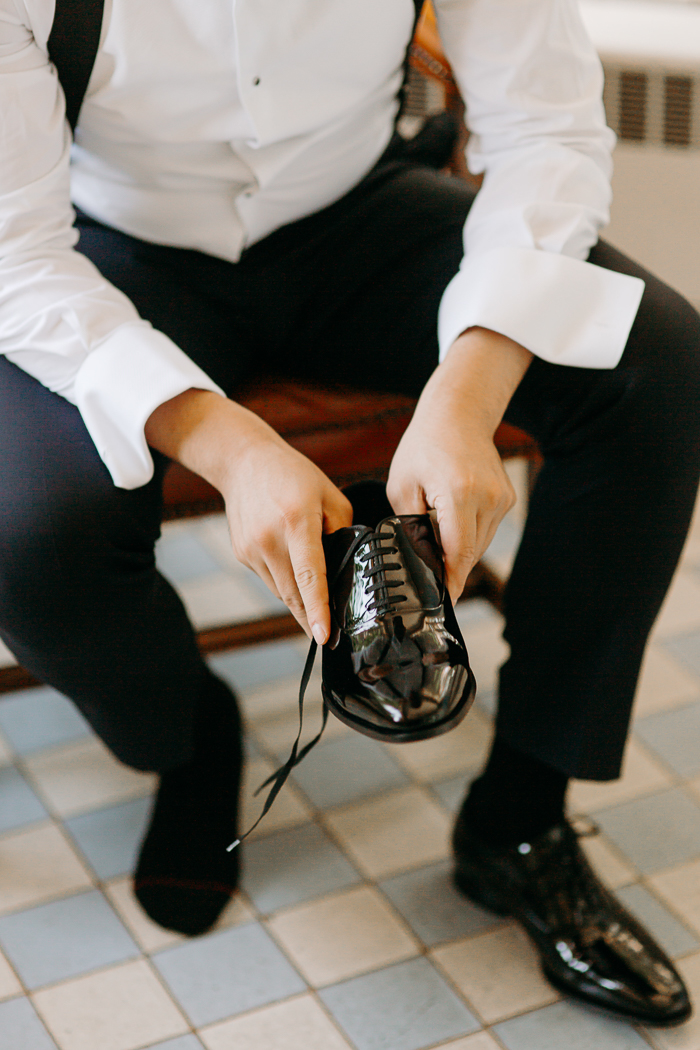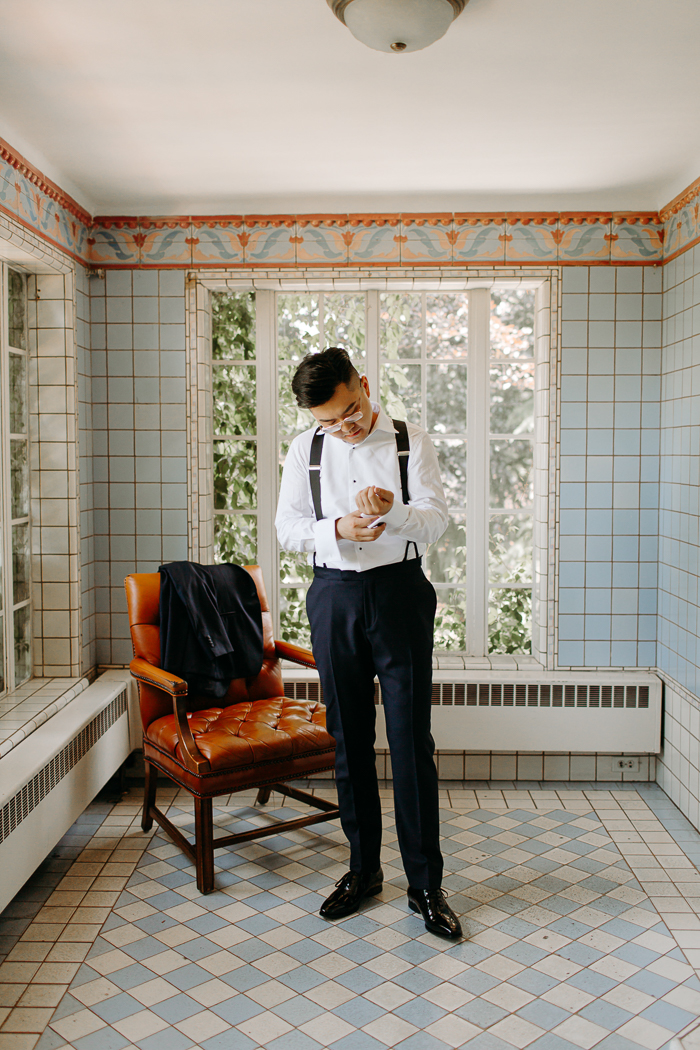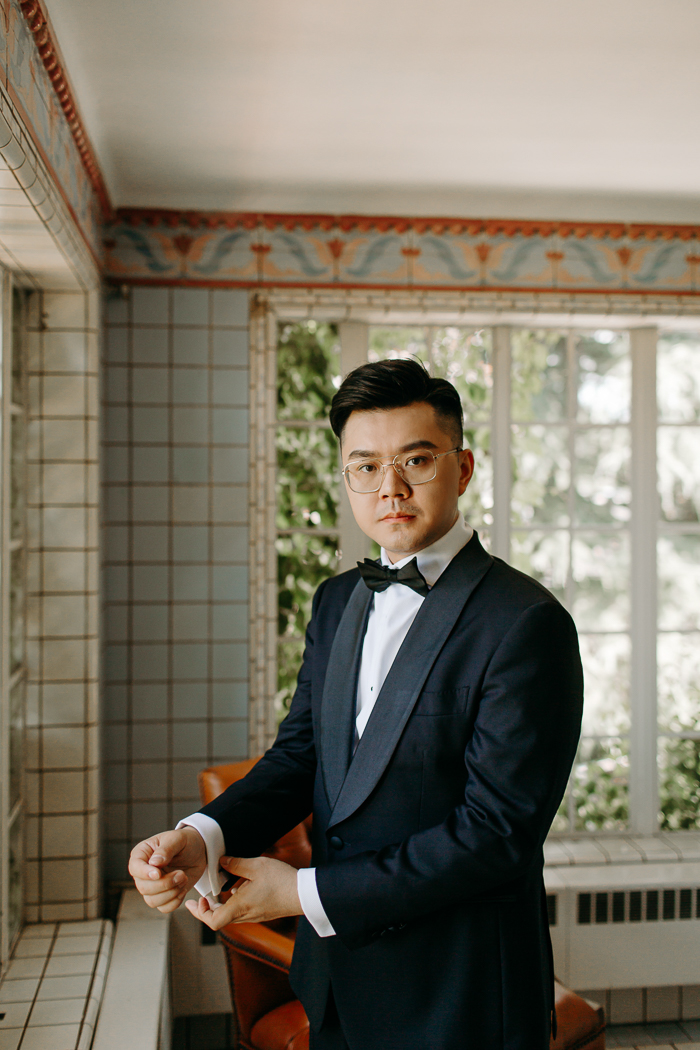 Junebug Member Candice Marie Photography's Insights On This Hycroft Manor Wedding
Naomi and Ting had to postpone their wedding from 2020 to 2022. In the end, their family couldn't make it and had to connect via Zoom, but they were able to have close friends and colleagues celebrate with them. The couple put a lot of attention into the details. They wanted the day to feel like a garden party and emphasized the guest experience, as well as their own. The space was made to feel like things were intentionally scattered, fallen over, and overtaken by the garden around them. They wanted the decor to feel like it belonged at the venue. On top of that, the cocktail hour was the real star of the show. They hand-picked their favorites, including an oyster shucking station and a whiskey bar. The flow of this time was very important to them, and they had favor stations where the guests created their own favors. Finally, at the end of the afternoon, they cut the cake, had a private tea ceremony with their parents, and ended the day with a private dinner in downtown Vancouver.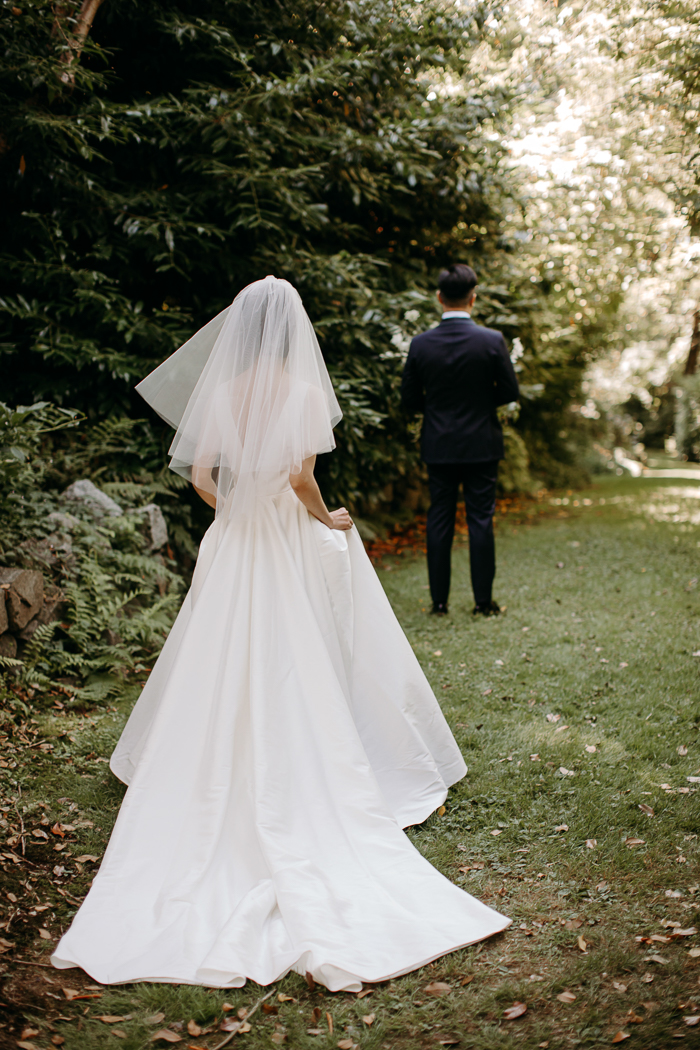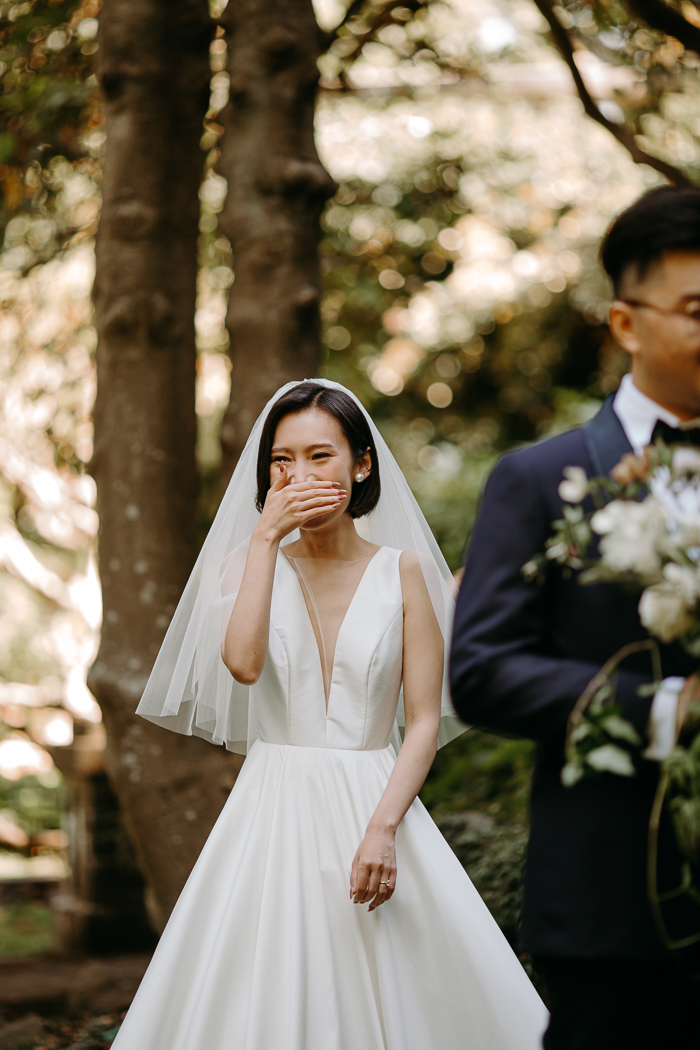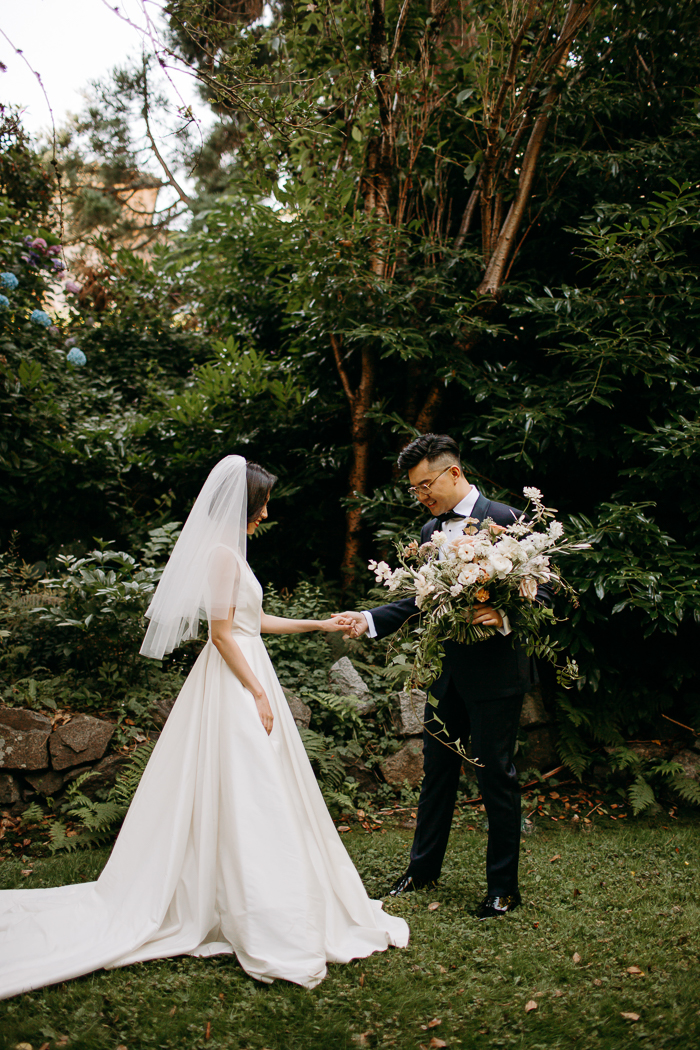 Recommended Reading: Should I Have A First Look At My Wedding?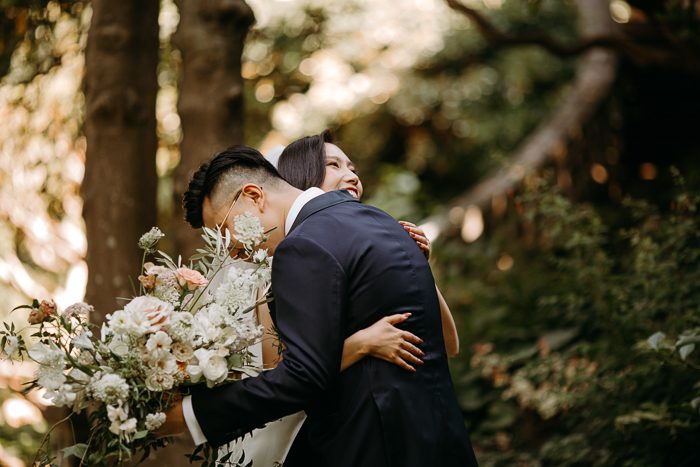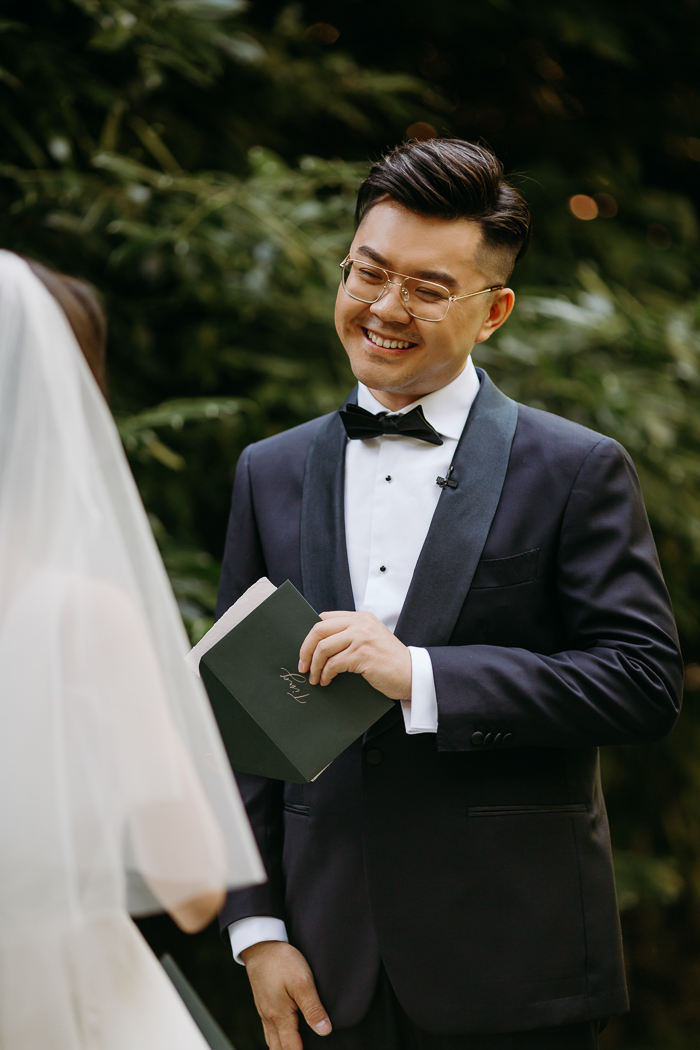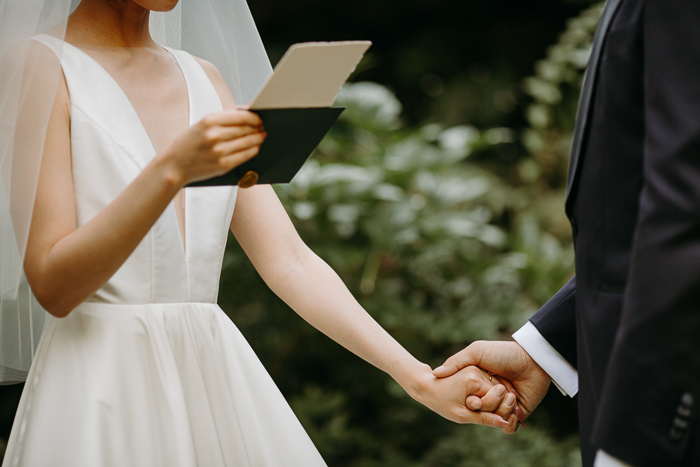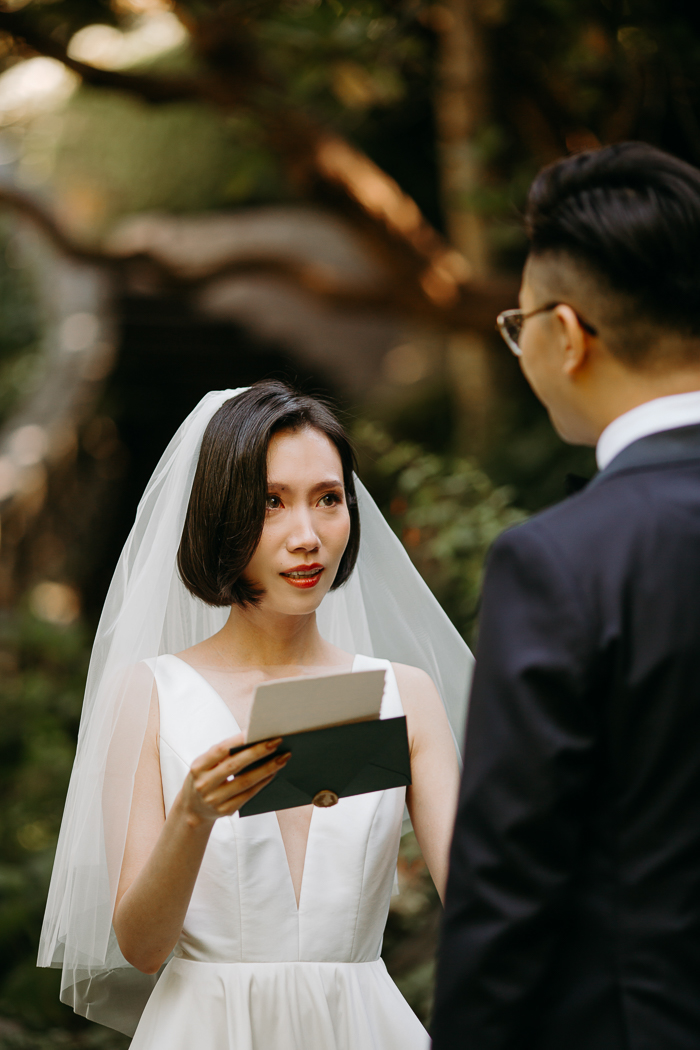 Private Intentional Moments During Their Hycroft Manor Wedding
The personal moments throughout the day made our wedding special and unforgettable. We started the day by having brunch together in the garden. It was very relaxed and set the calm tone for our wedding. After getting ready, we shared private vows during our first look. And since our parents couldn't make it to the wedding due to travel restrictions, we had a virtual tea ceremony so we could spend some time and celebrate with them.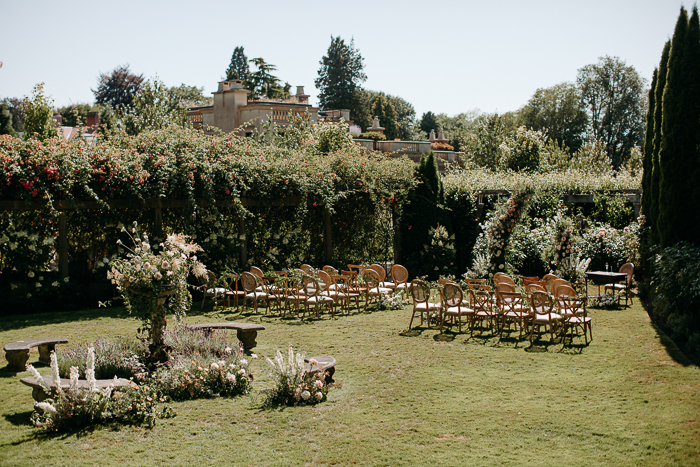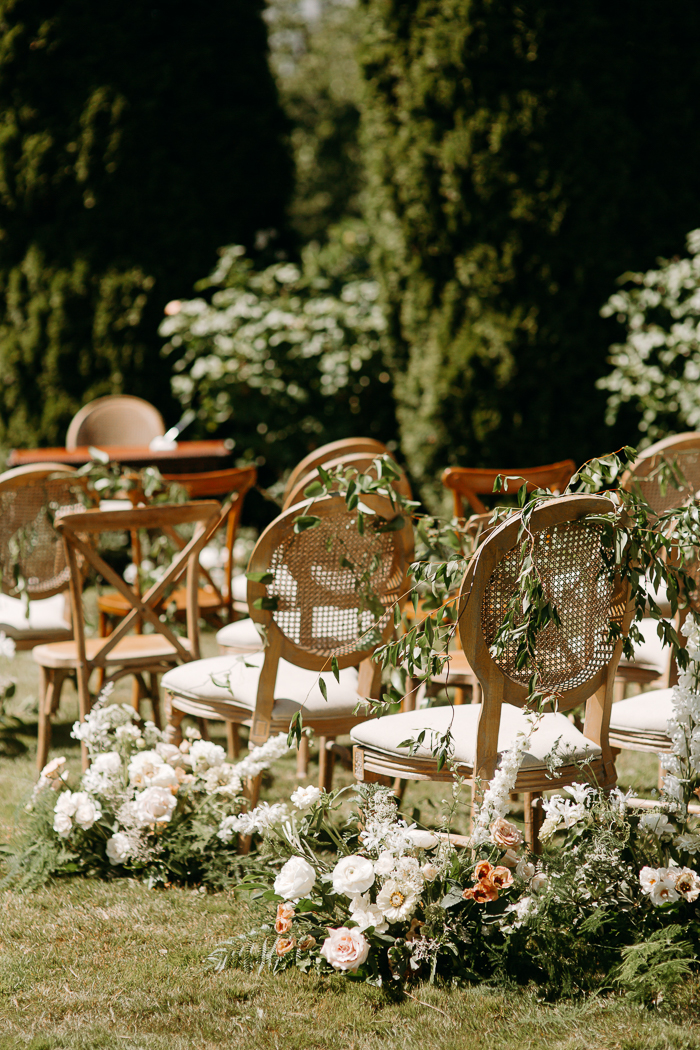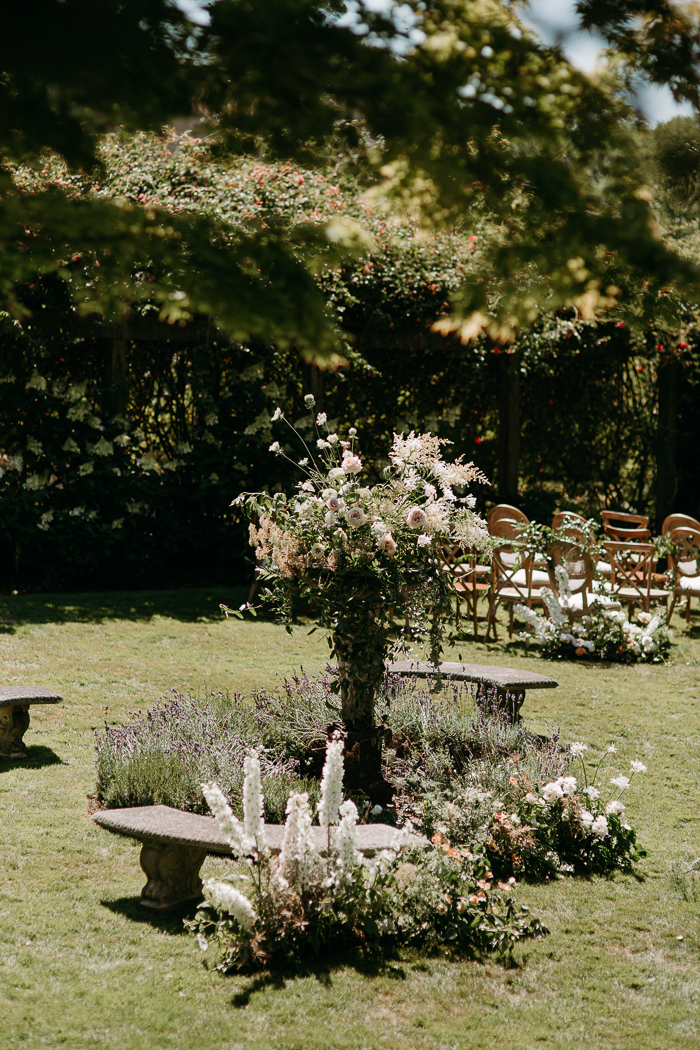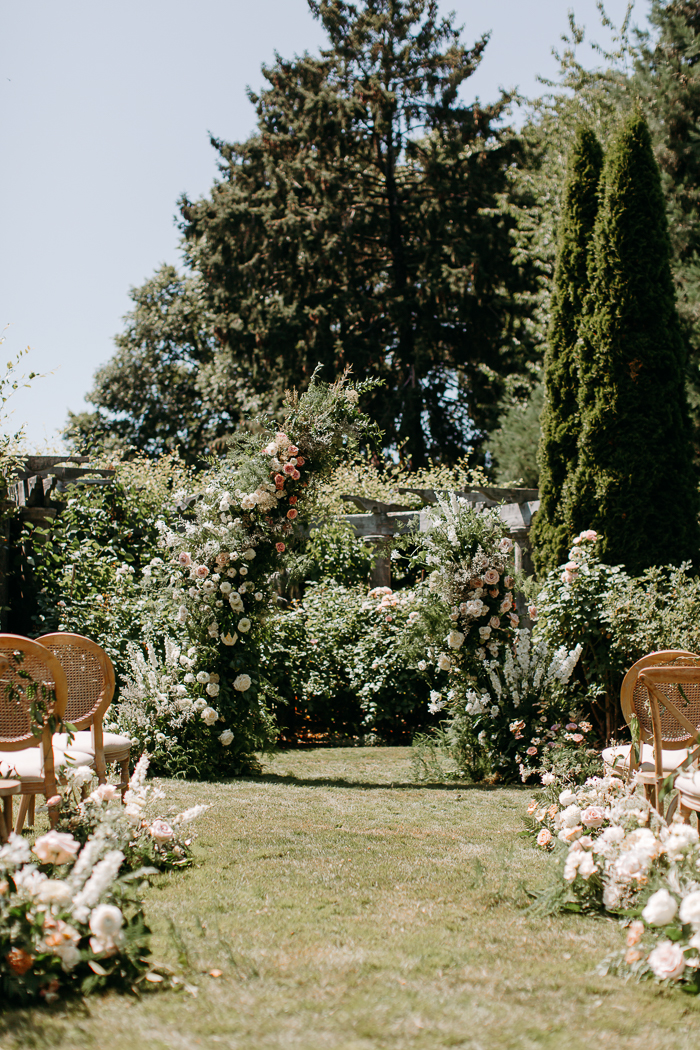 Recommended Reading: Creative Ceremony Backdrop Ideas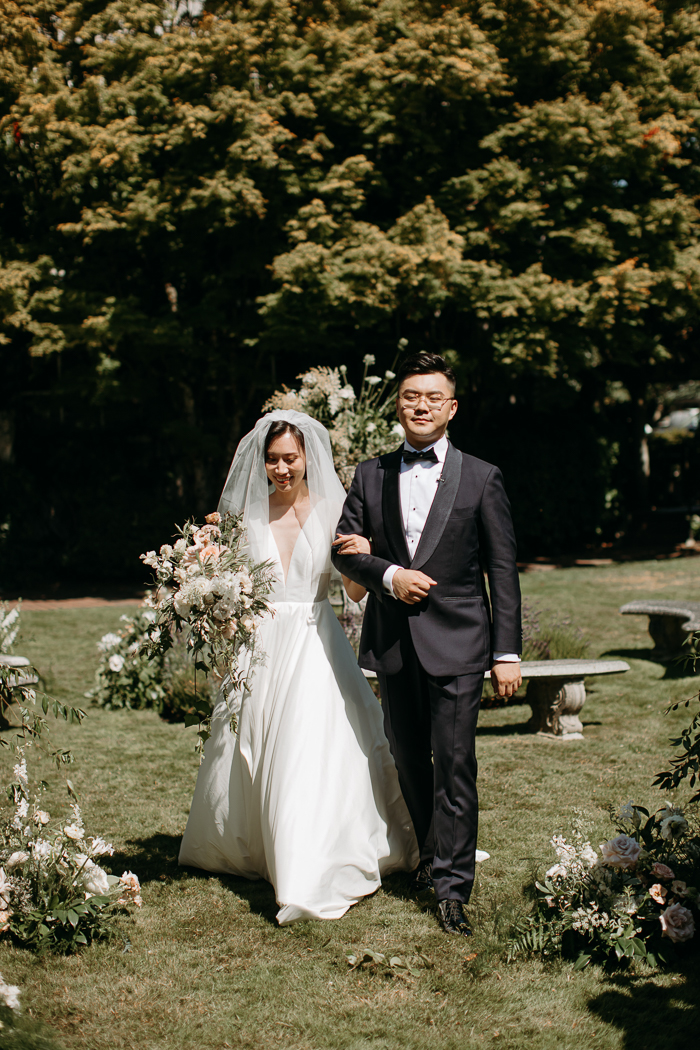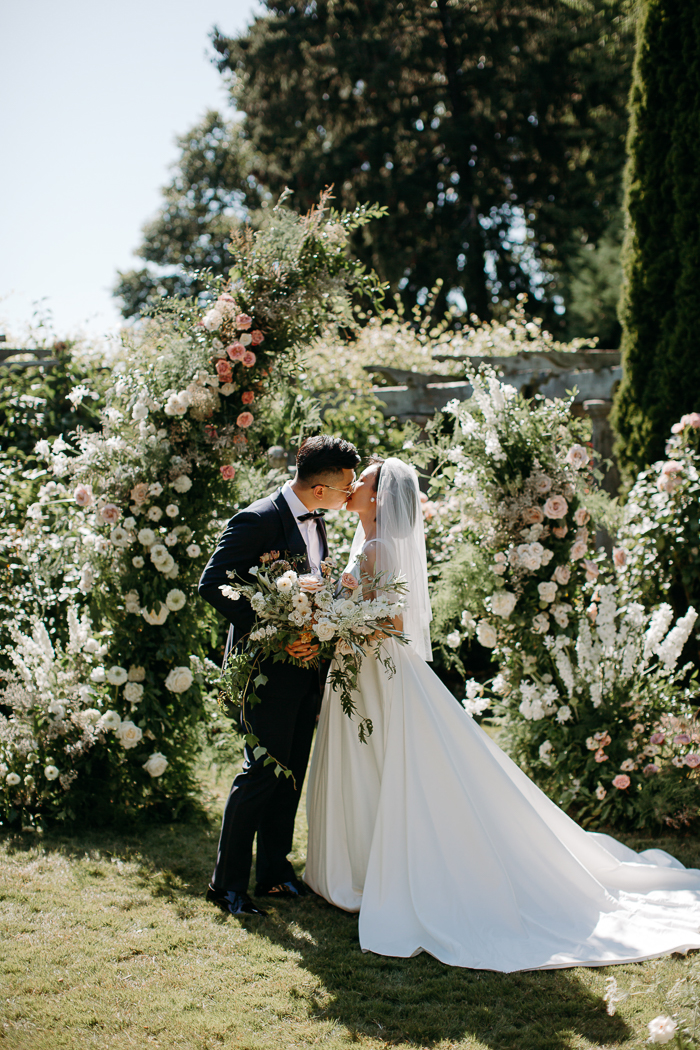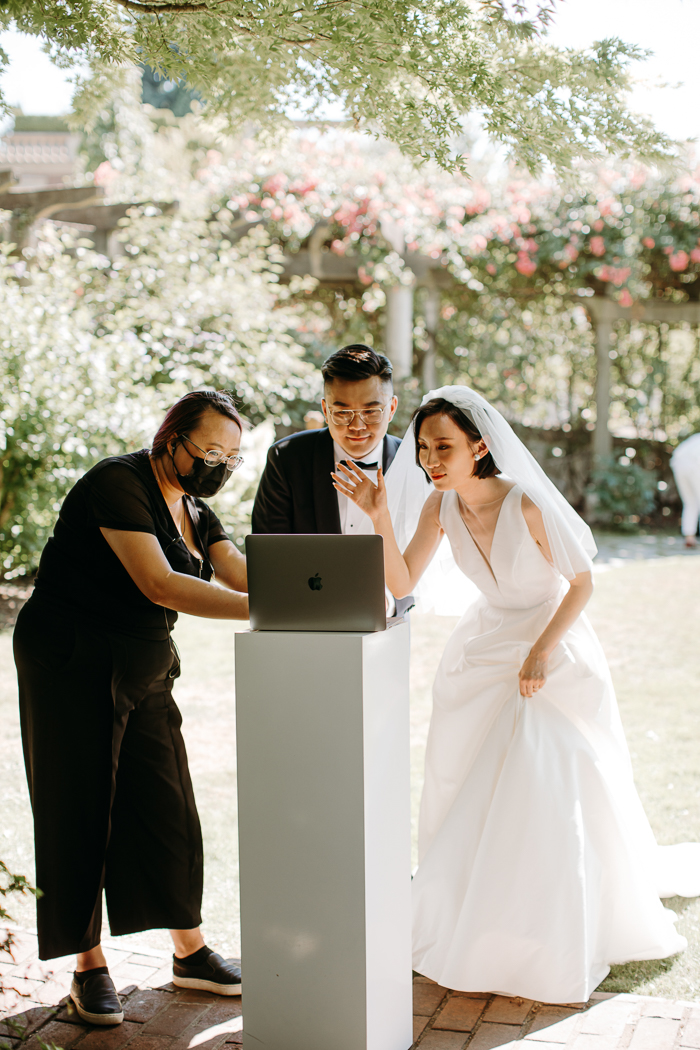 Recommended Reading: How To Host An Outstanding Virtual Ceremony
Keeping Their Guests Entertained By Creating Their Own Favors
There were different wedding favor stations for personalized leather keychains with a calligrapher on-site and a DIY flower workshop to create bouquets. Meanwhile, at the signing table, guests got to leave a message and put it in their designated bottle to show blessing to the couple.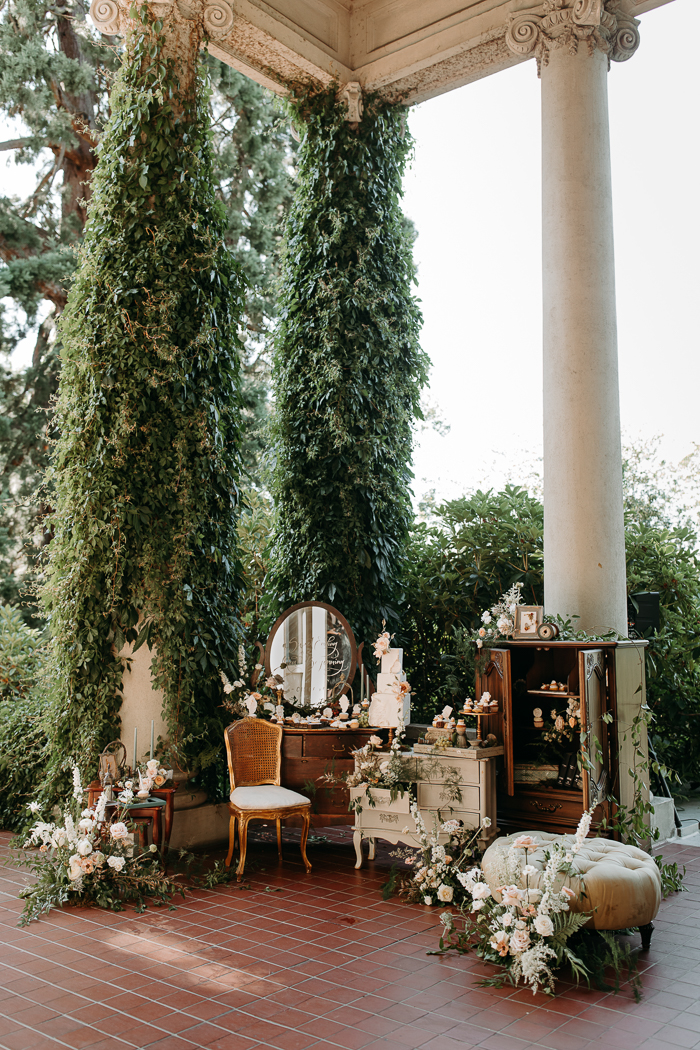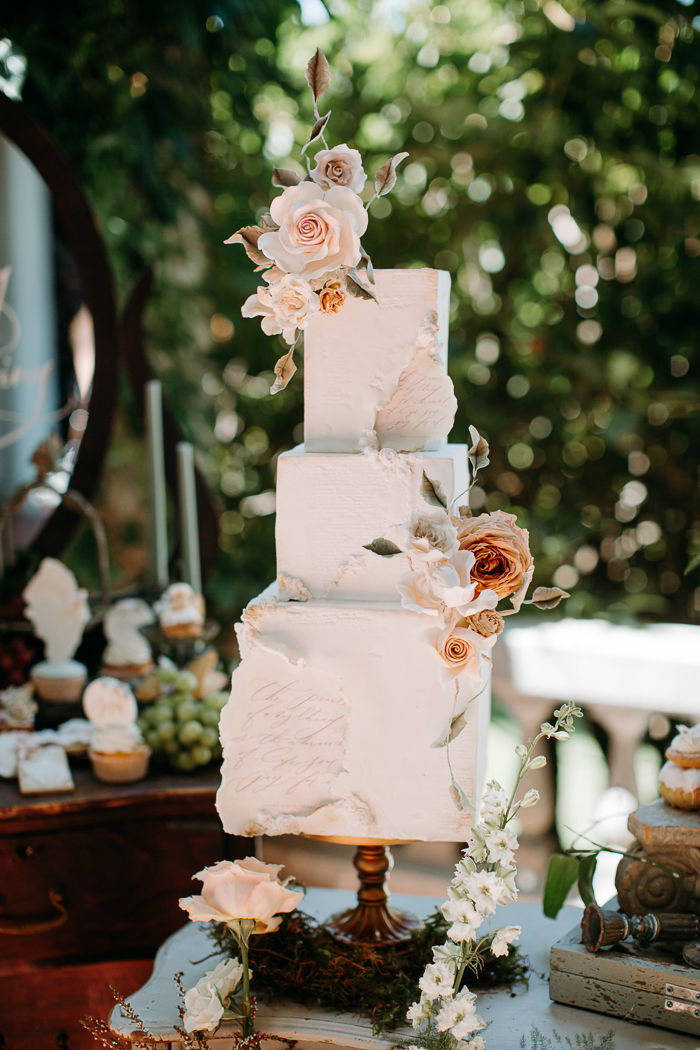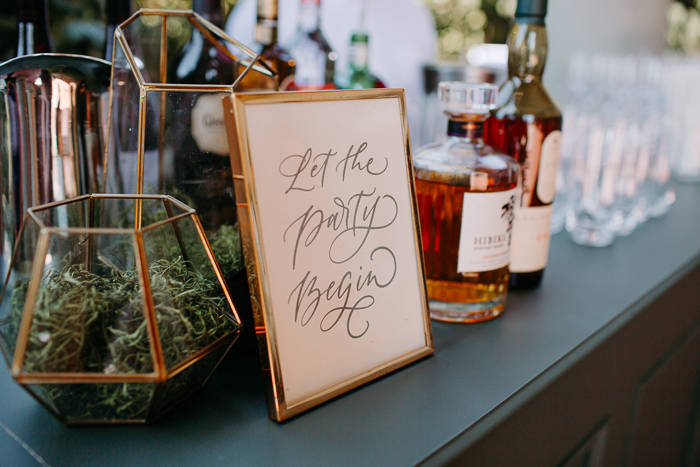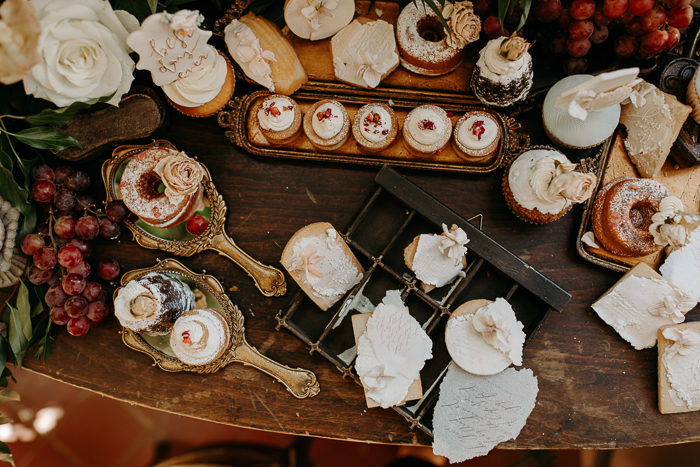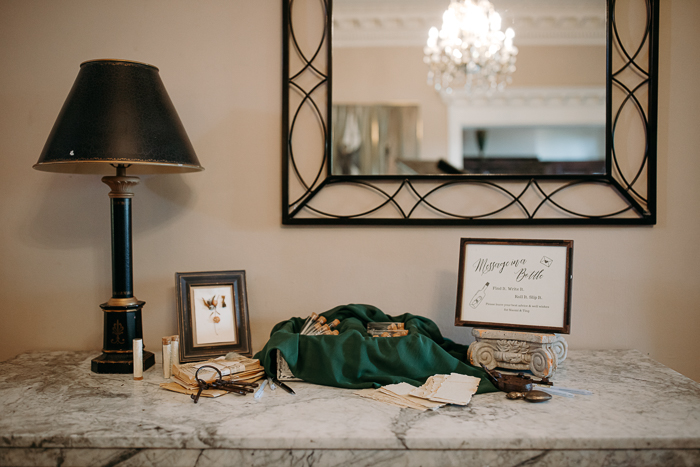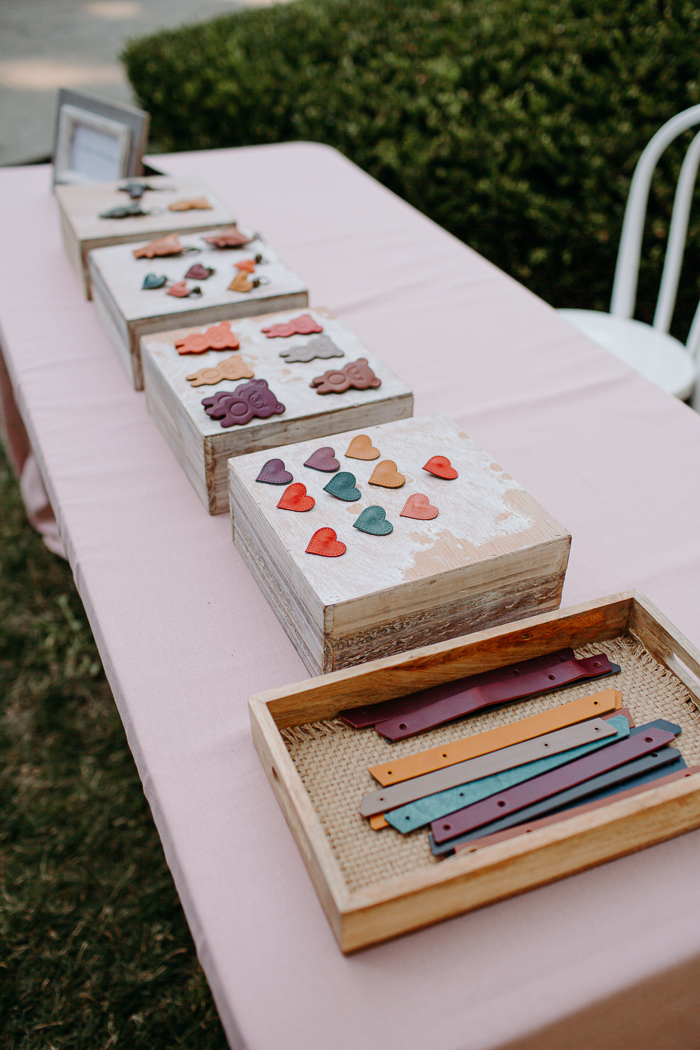 Shop Similar Custom Leather Keychain: 1. Personalized Leather Keychain 2. Personalized Heart Keychain 3. Personalized Teddy Bear Keychain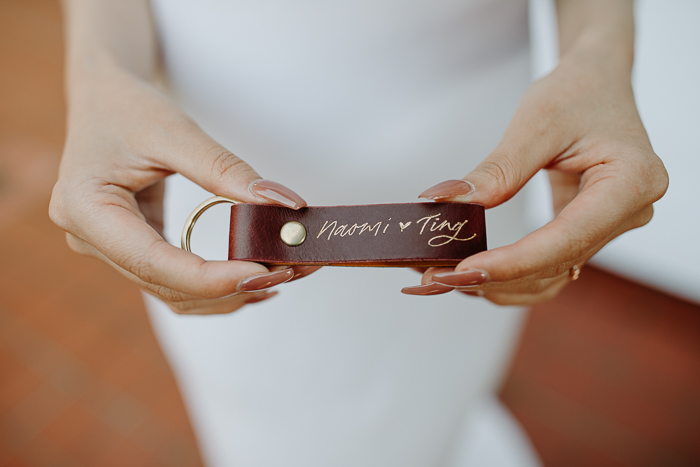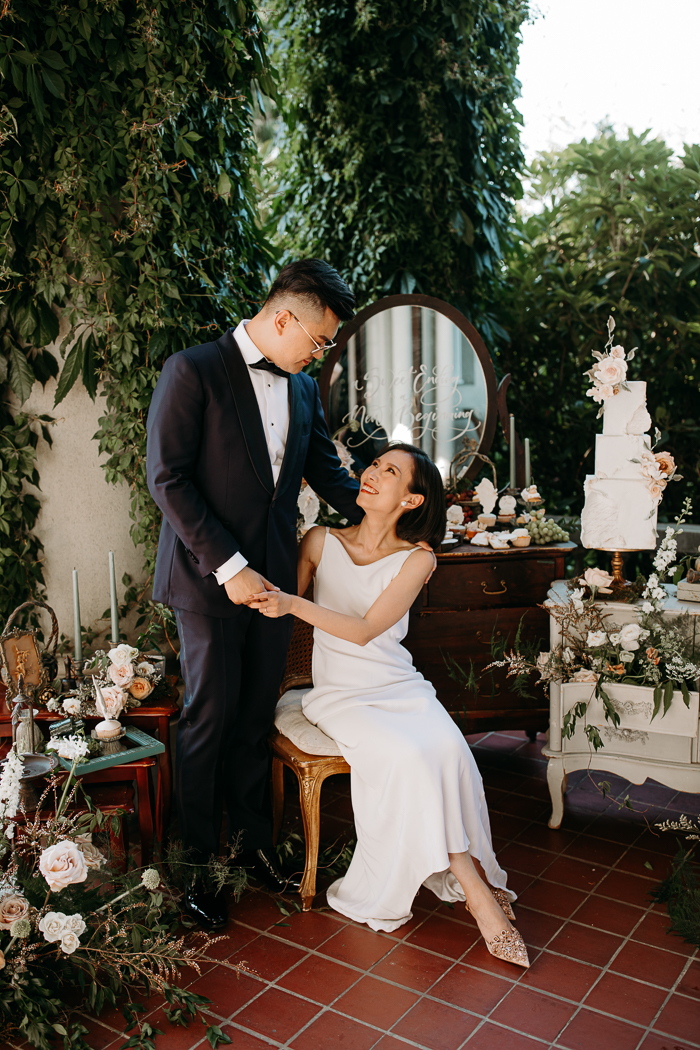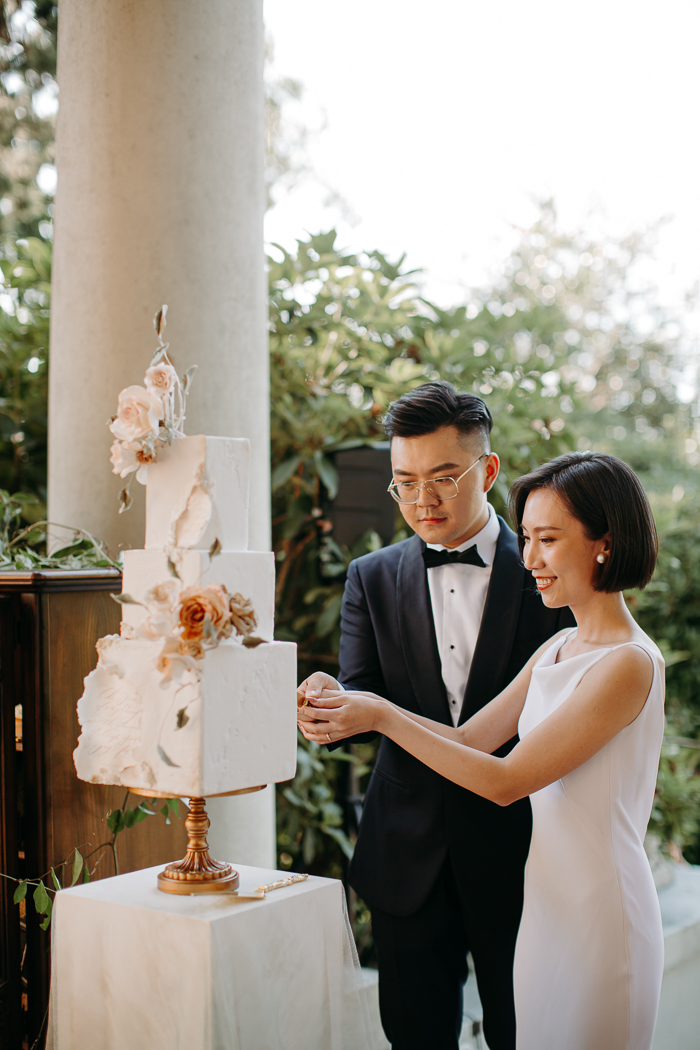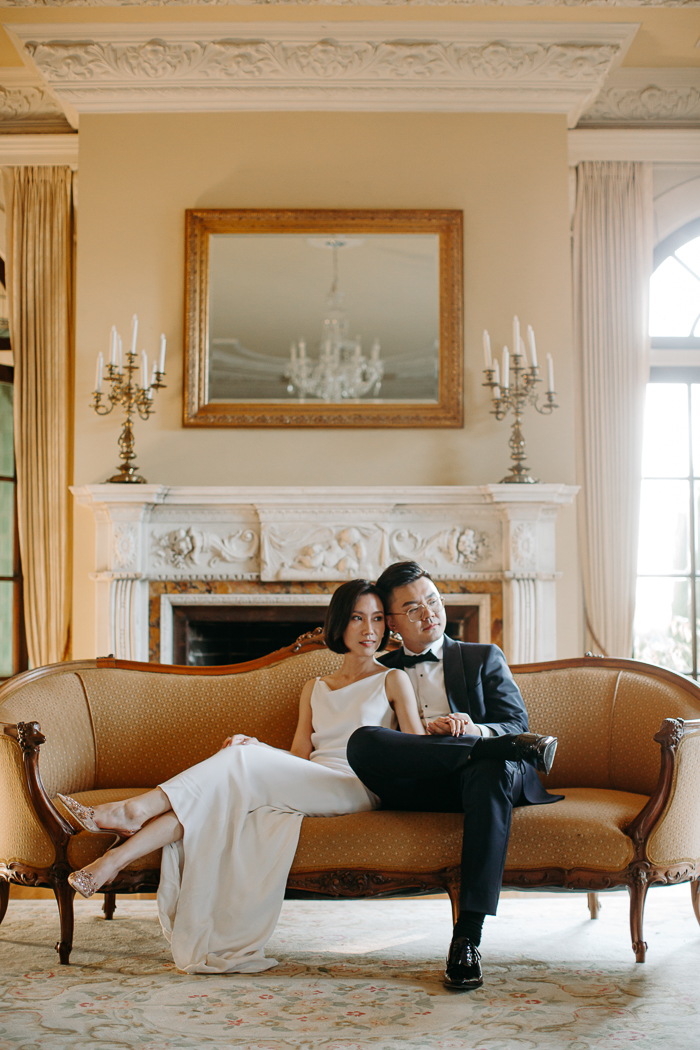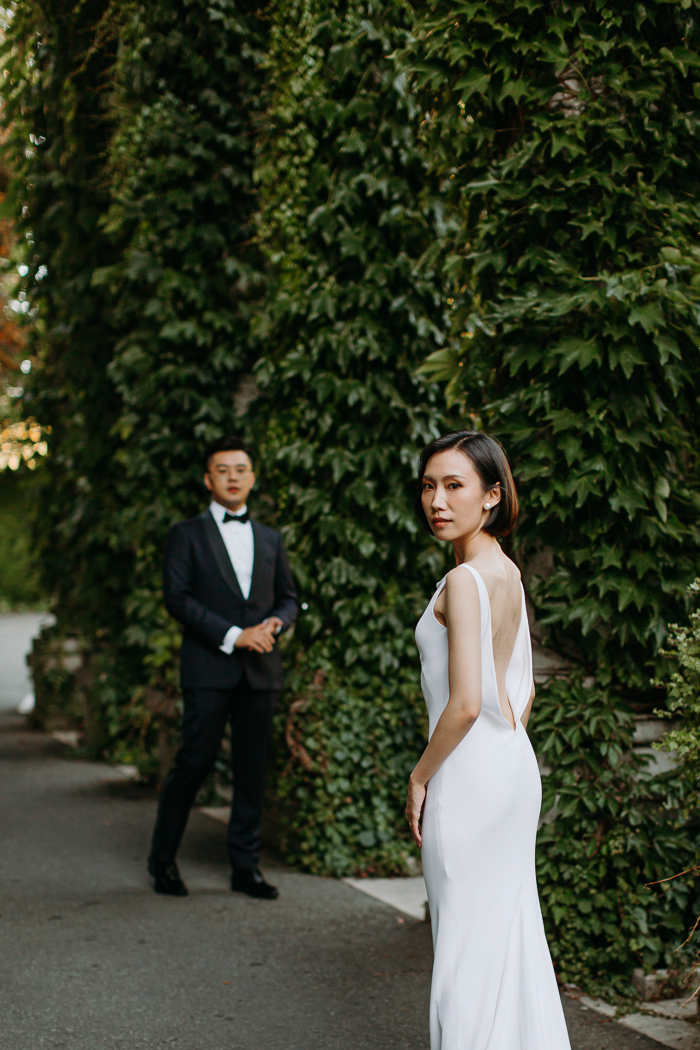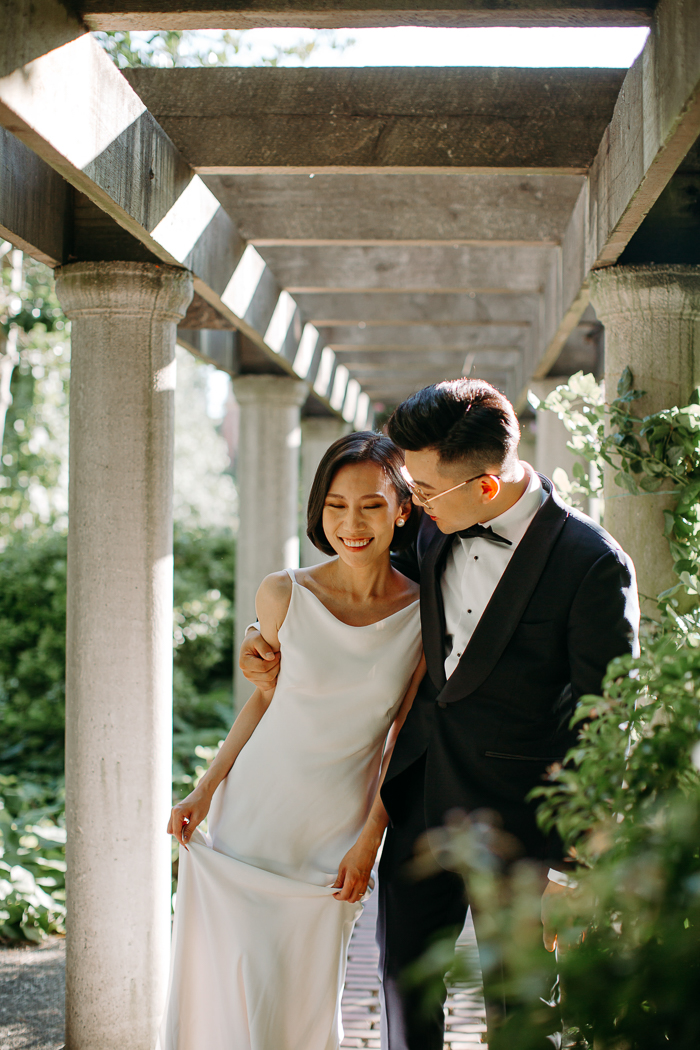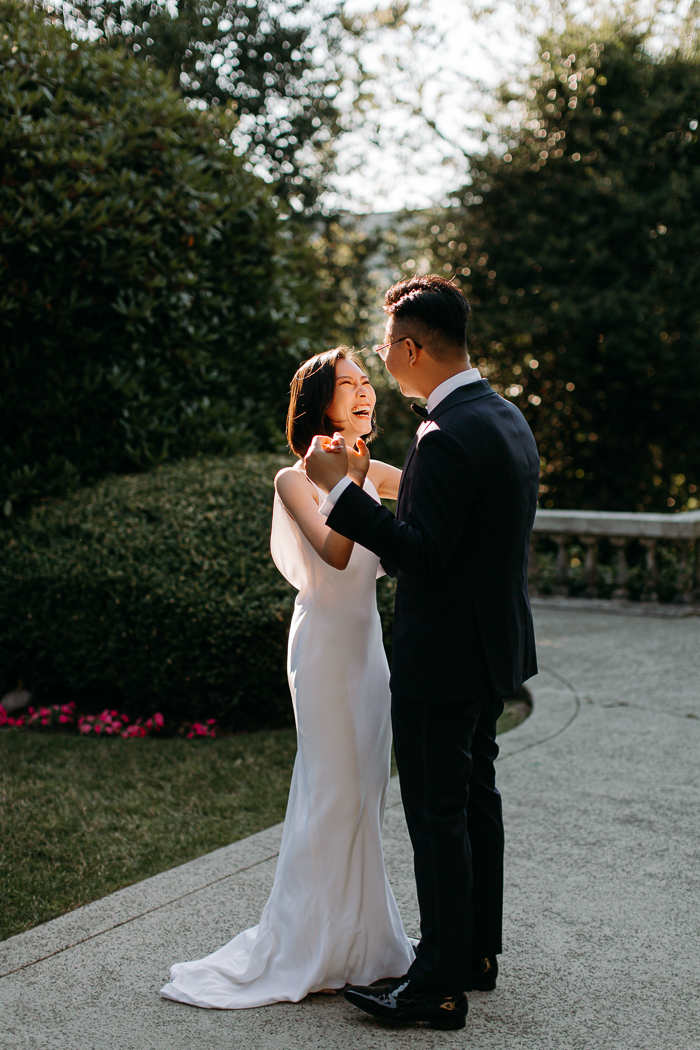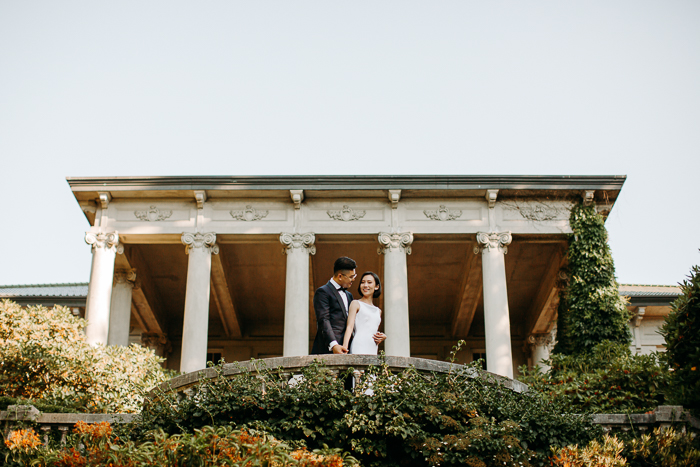 Congratulations to Naomi and Ting on their lavish garden Hycroft Manor wedding. And a big thank you to Junebug member Candice Marie Photography for capturing and sharing their beautiful celebration with us. To see more of her talent, check out her profile in our directory of photographers from around the world.
From choosing a unique venue to giving away customized favors—the key to making any wedding special is to infuse every detail with personality. Think of every decision you make during the planning process as an opportunity to showcase something unique about your love story or aesthetic. Need more inspiration? Check out our guide to discover creative ideas that are sure to make your big day feel more personal.