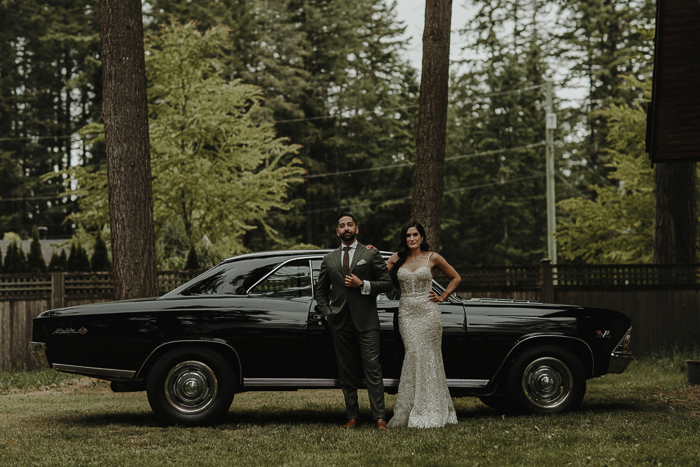 The pandemic pushed many couples to pivot and adjust their wedding plans–making room for smaller curated guest lists, creative and elegantly served meals, extravagant florals, and more. Couples are now also prioritizing their own outdoor spaces for the big day because it allows more intimate celebrations with fewer restrictions. For Steevie and Nabil, this gave them the freedom to rethink some traditions and focus on crafting an experience that's reflective of who they are. This is what led to the two-day lavish backyard wedding they've always wanted.
The couple's ceremony on the first day had many beautiful traditional details. Steevie looked radiant in her red and gold Lehenga which she paired with a gold jewelry set that her mother wore 35 years ago for her own wedding. Nabil donned an equally elegant blush Sherwani that complemented his bride's traditional look. Bespoke Decor created a gorgeous mandap, beautiful bouquets, and aisle decor. The surrounding trees on the property served as the perfect backdrop for these glamorous outfits.
For their American reception, the couple looked timeless and chic–with Steevie in a gorgeous beaded gown and Nabil in a classic suit. The stylish boho glam aesthetic during the smaller, more relaxed party felt true to the couple's style and personalities. The glistening canopy of lights over the head table completed the ultimate romantic and dreamy feel. Keep on scrolling to get inspired for your big day with these beautiful images by Shari and Mike.
The Couple:
Steevie and Nabil
The Wedding:
Langley, British Columbia, Canada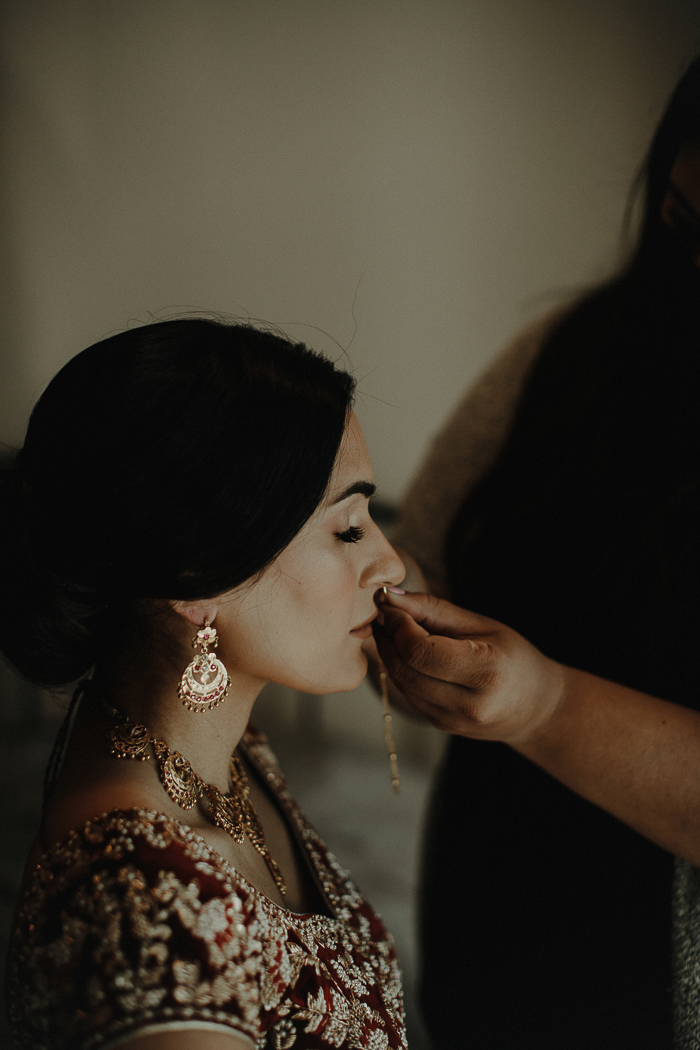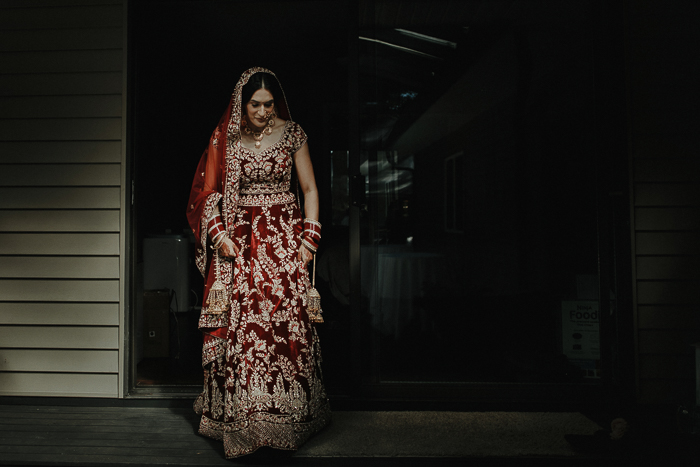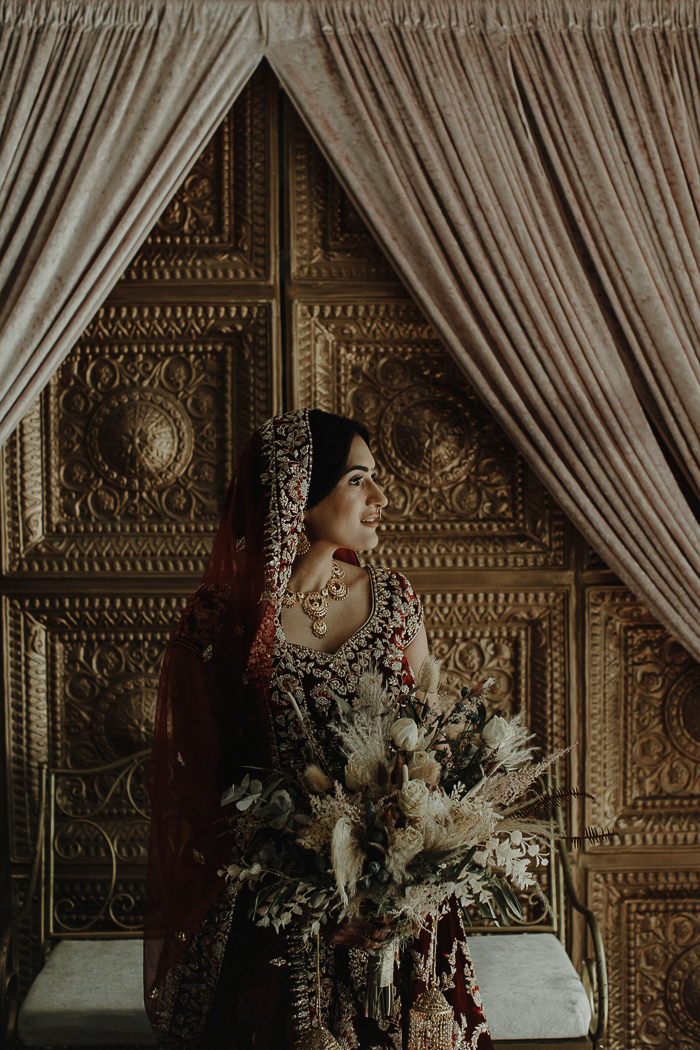 Planning A Lavish Backyard Wedding
I've always loved the intimacy of an outdoor wedding. We wanted to ensure our guests felt safe and had enough space to maintain distance from others, so the outdoor space made perfect sense for us. Usually, Indian weddings are quite extravagant and it's easy to get lost in all the chaos during the week of events. The pandemic really made us see what and who was important for us, and we learned that less is more. I'm so happy we got to enjoy our special day without the mayhem as it really put things in perspective for us.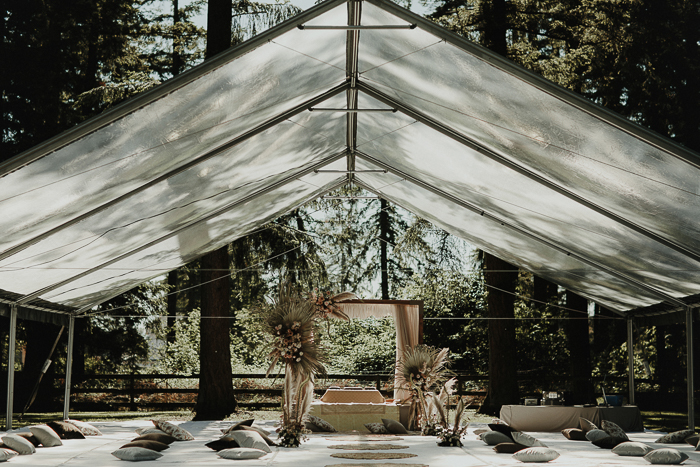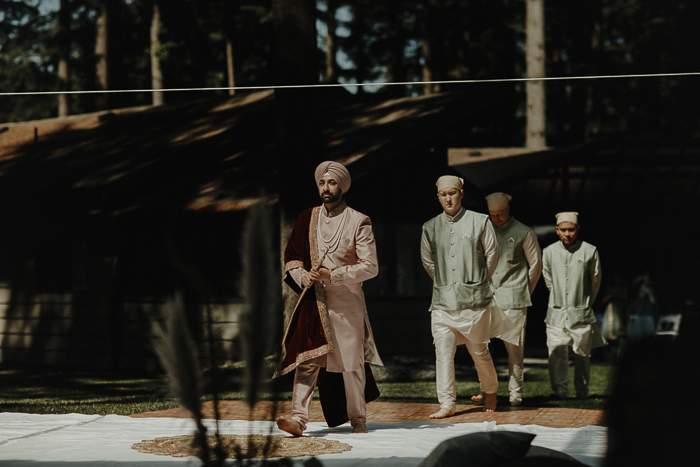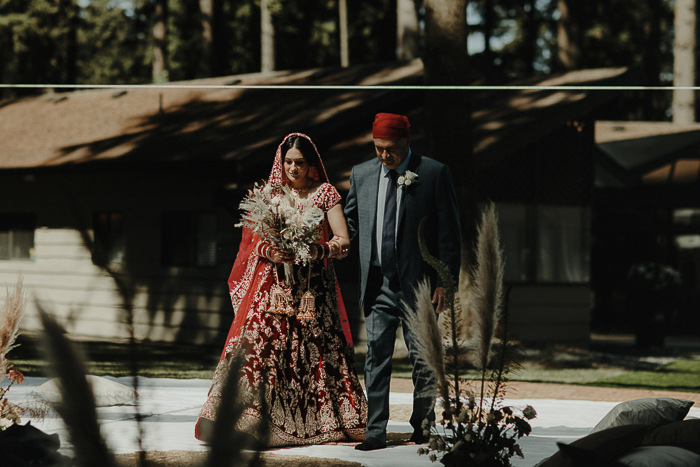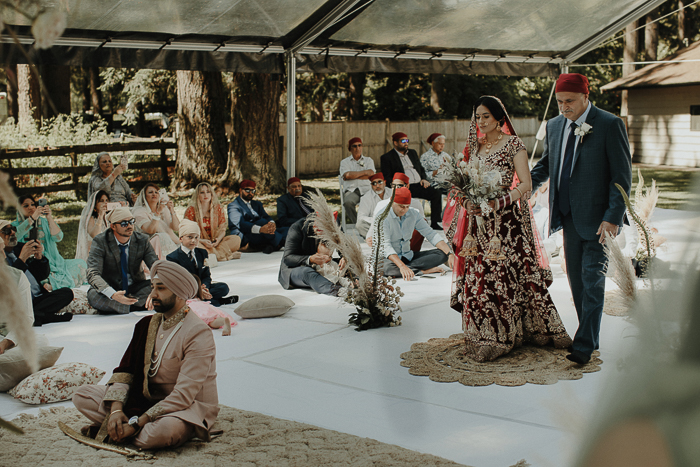 Embracing Culture And Tradition
I'll never forget when I looked out the window and saw my husband arrive for the ceremony. We're from different cultures and seeing him embrace mine with our traditional outfits was the best moment. He looked so adorable!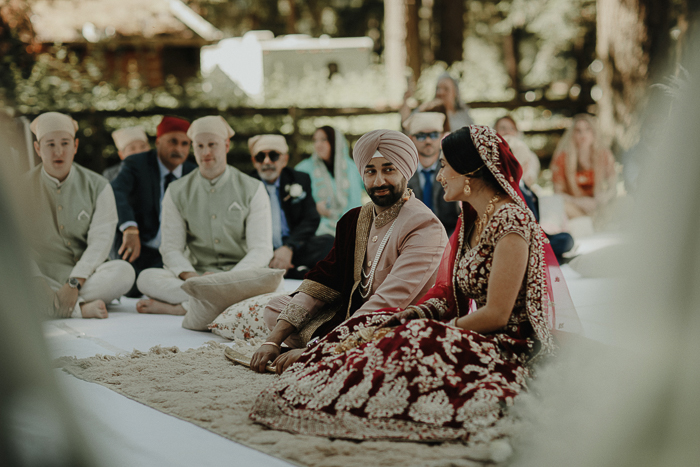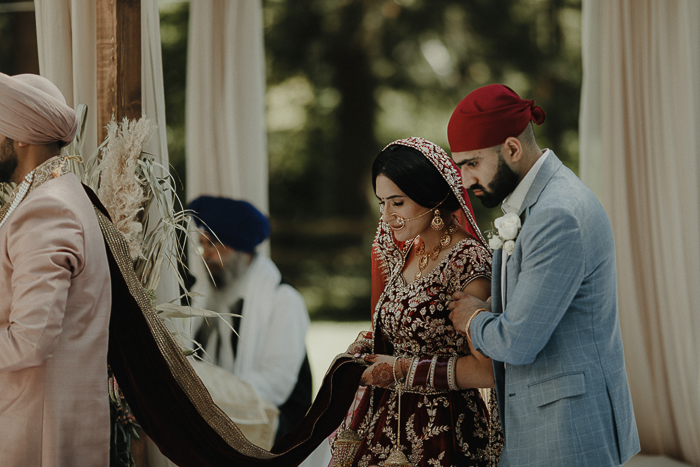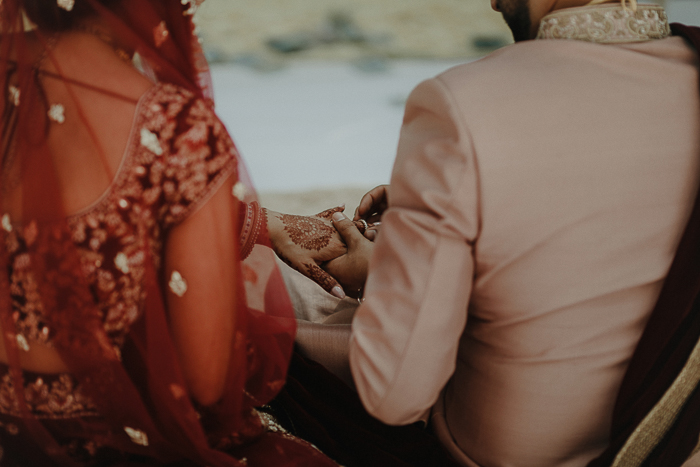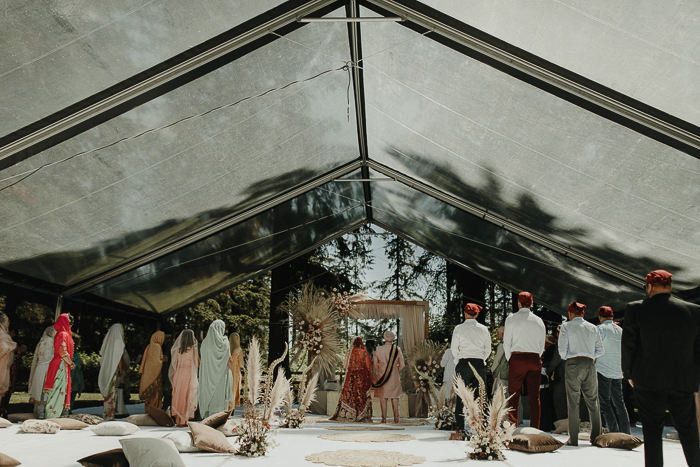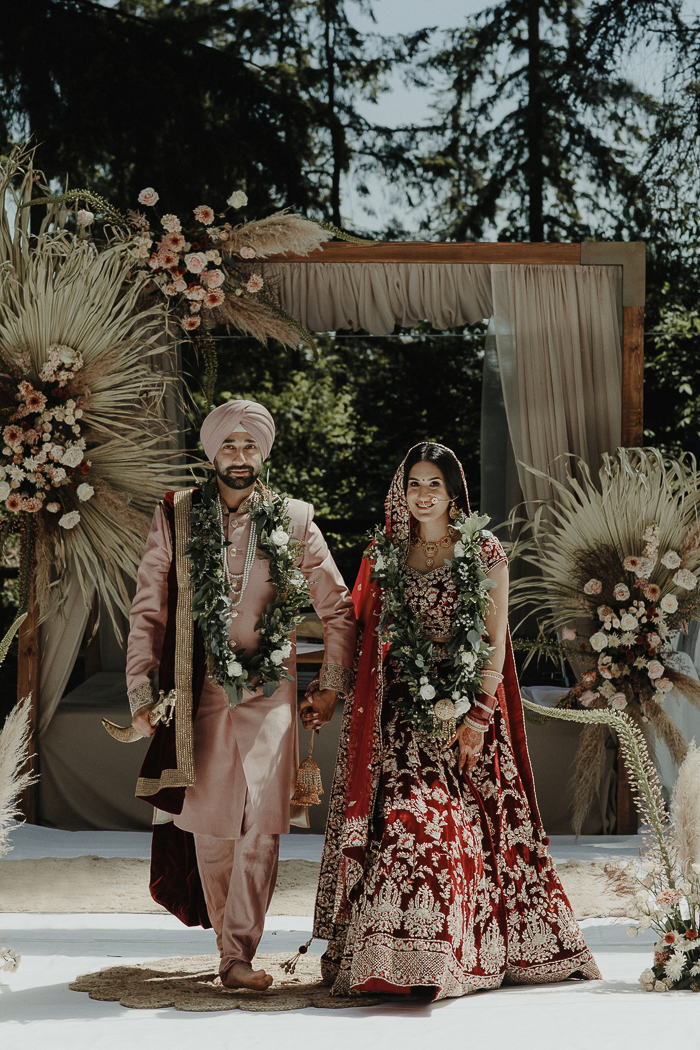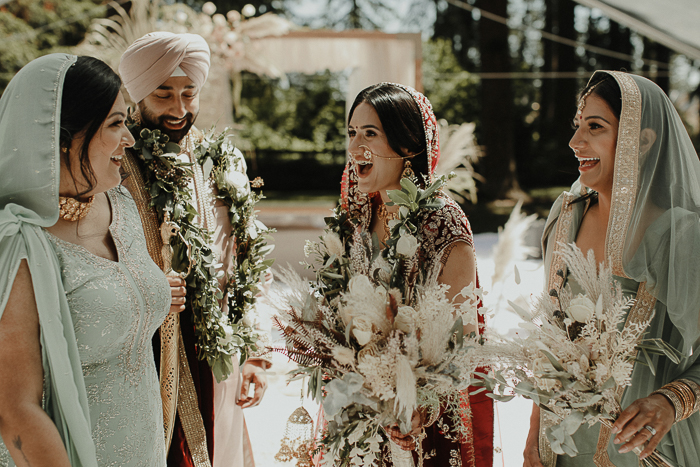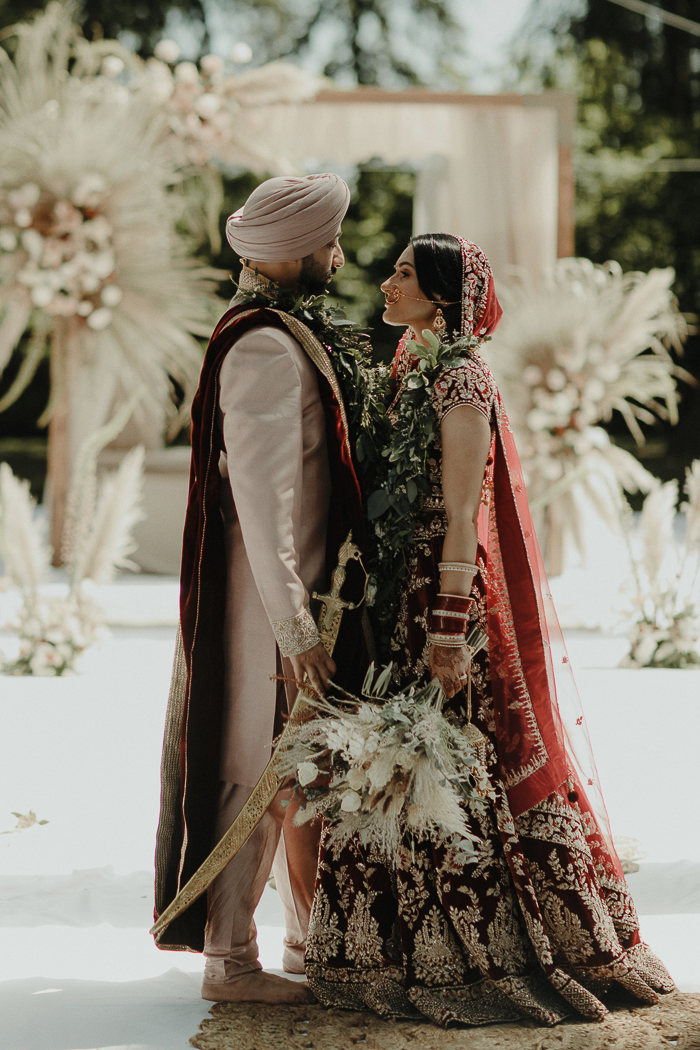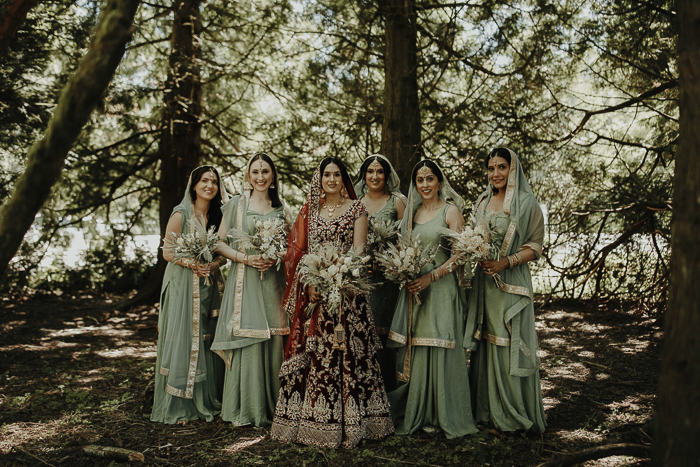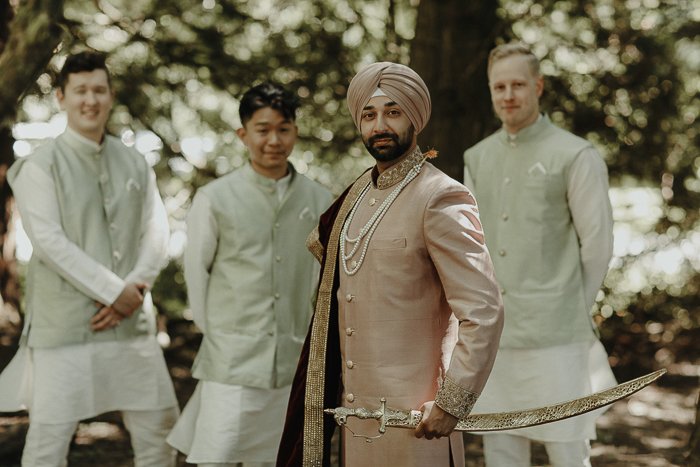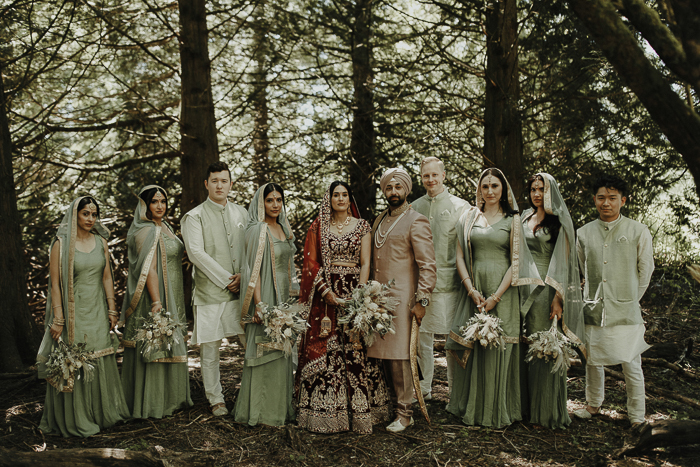 Pandemic Wedding Planning Tips
Don't plan anything too far in advance. Your ideas of style and decor might change as you get closer to the day. Just keep an open mind and always have a backup plan if things change quickly.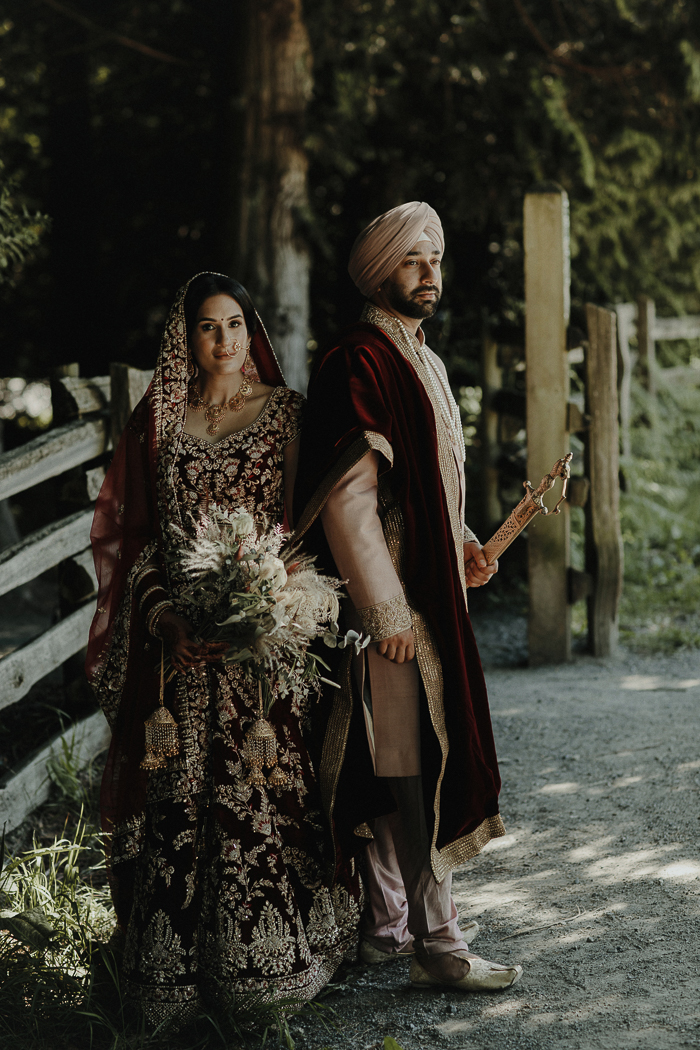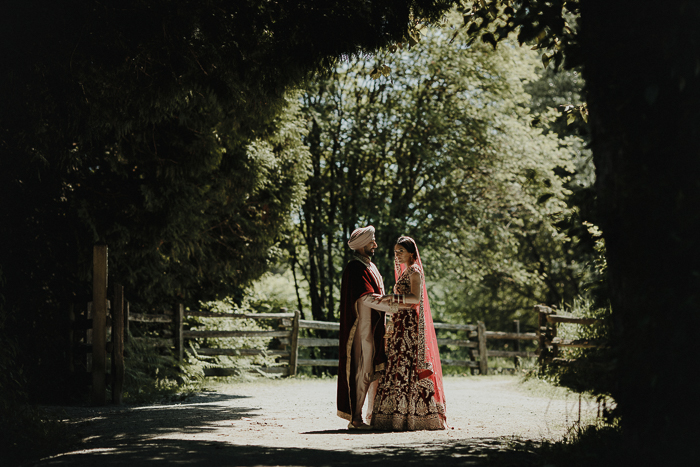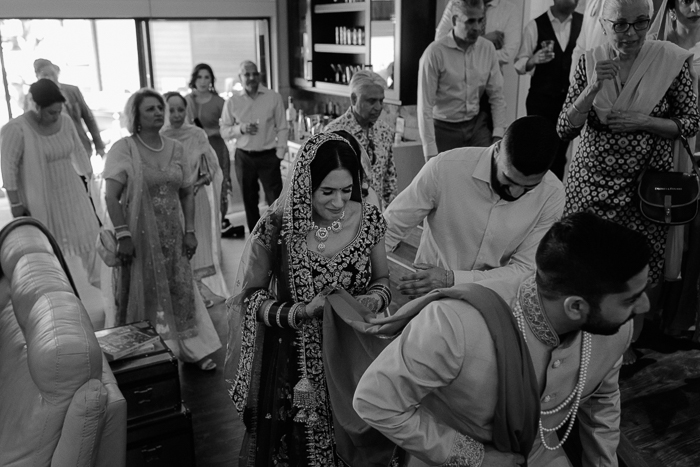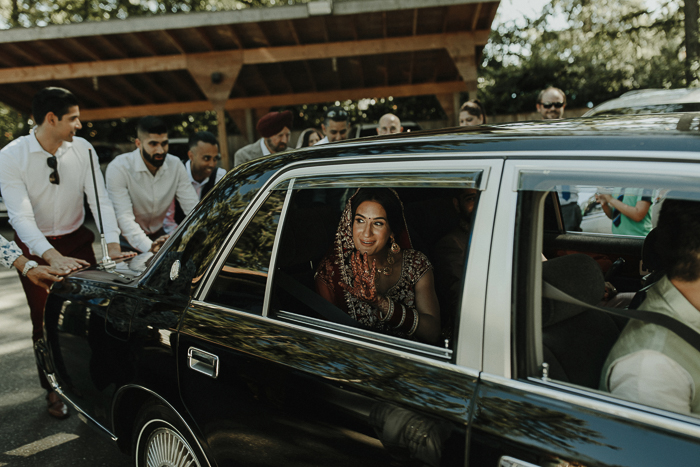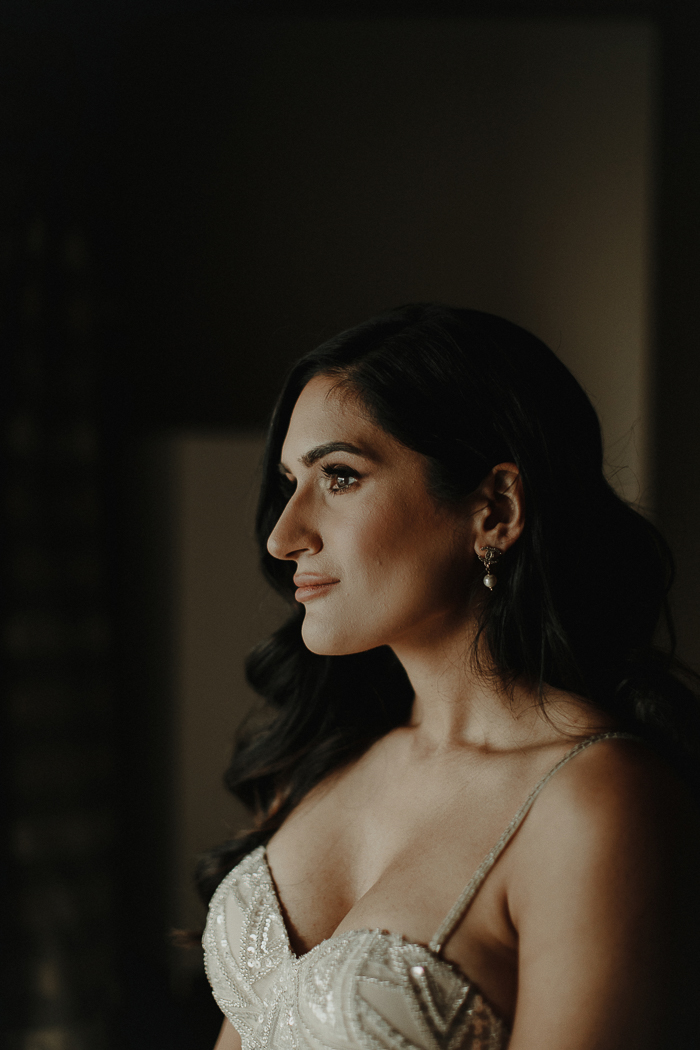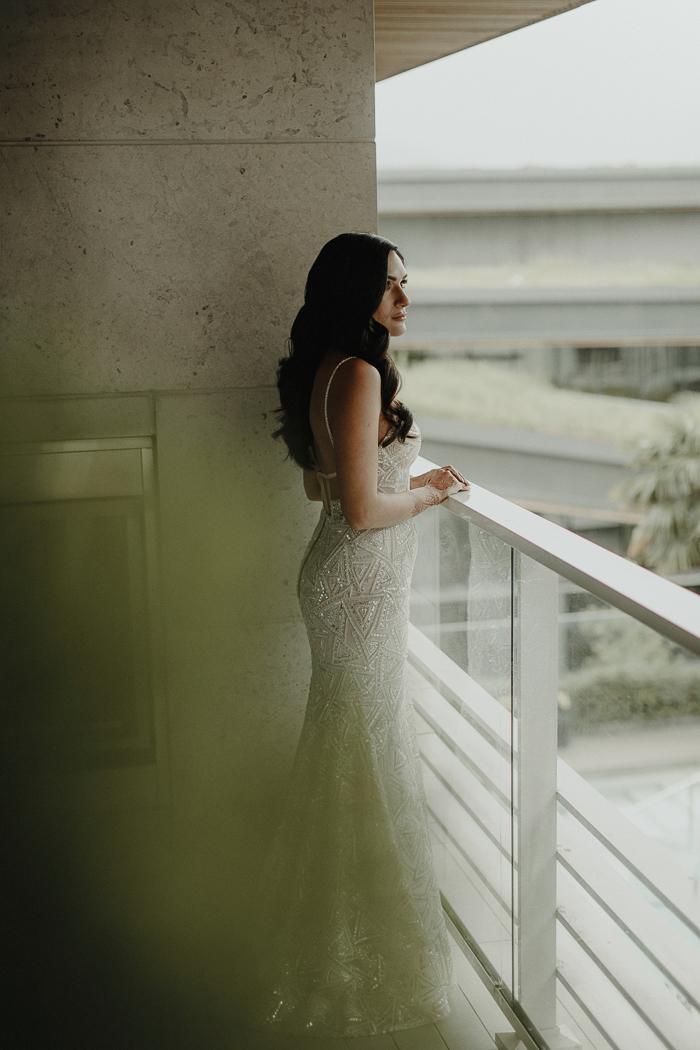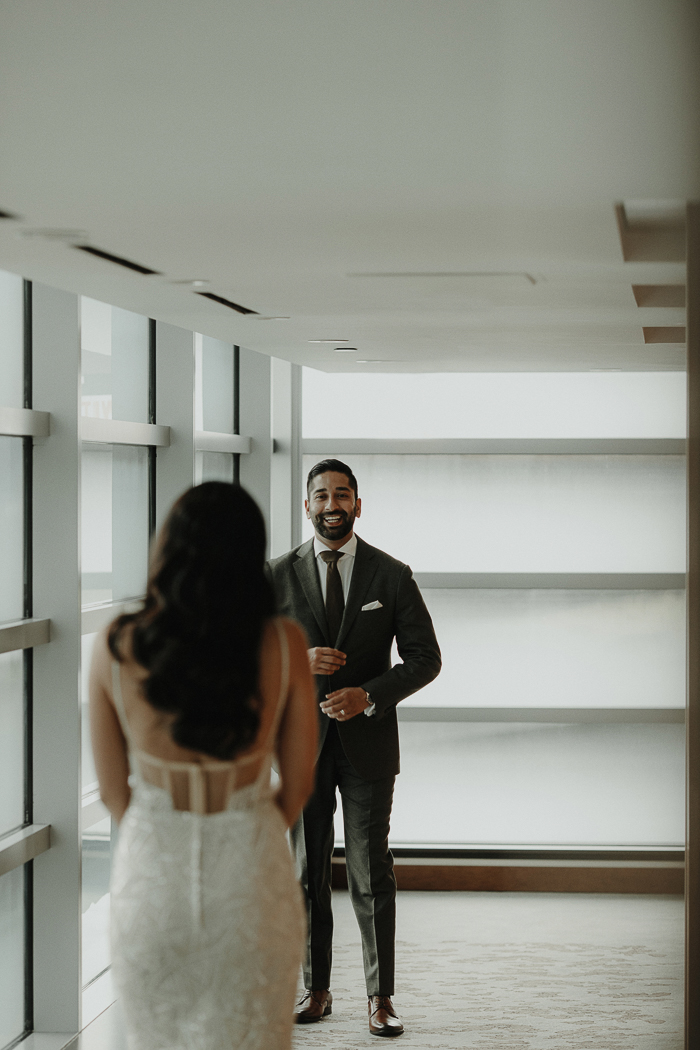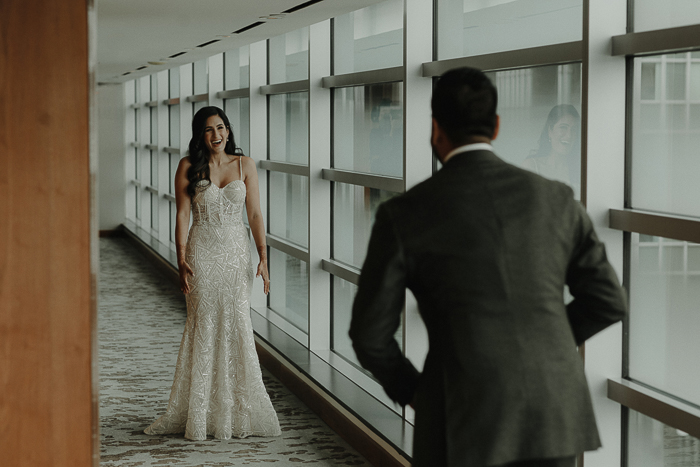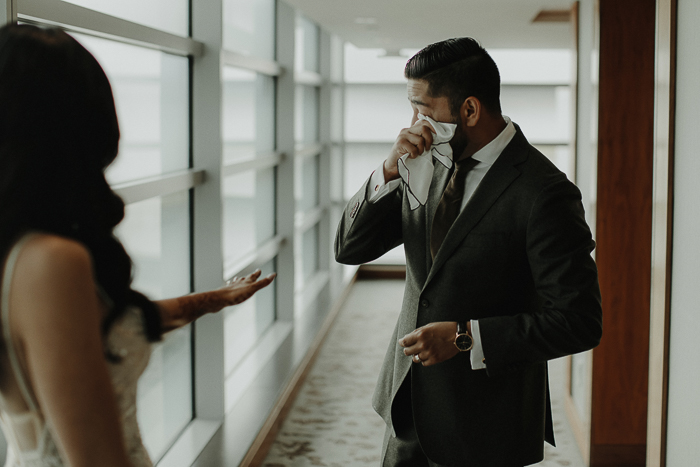 Working With Shari and Mike
Working with Shari and Mike was amazing! It was a long two days for our wedding and they were so much fun to hang out with. Photography was the most important for us because forty years later great photos will be all we have when we can't remember anything else.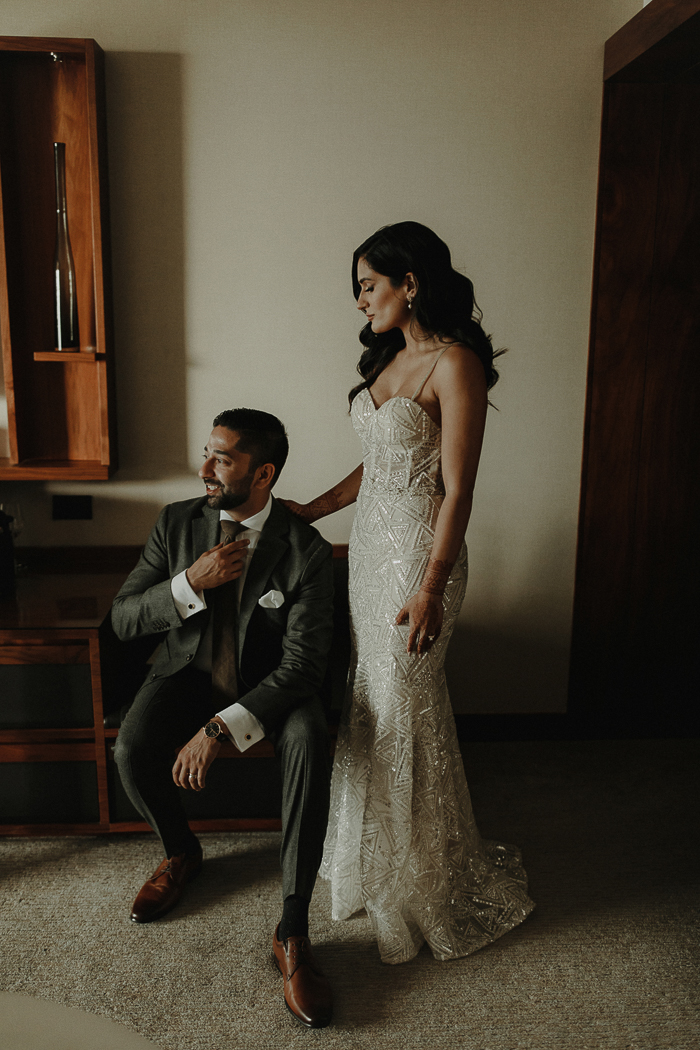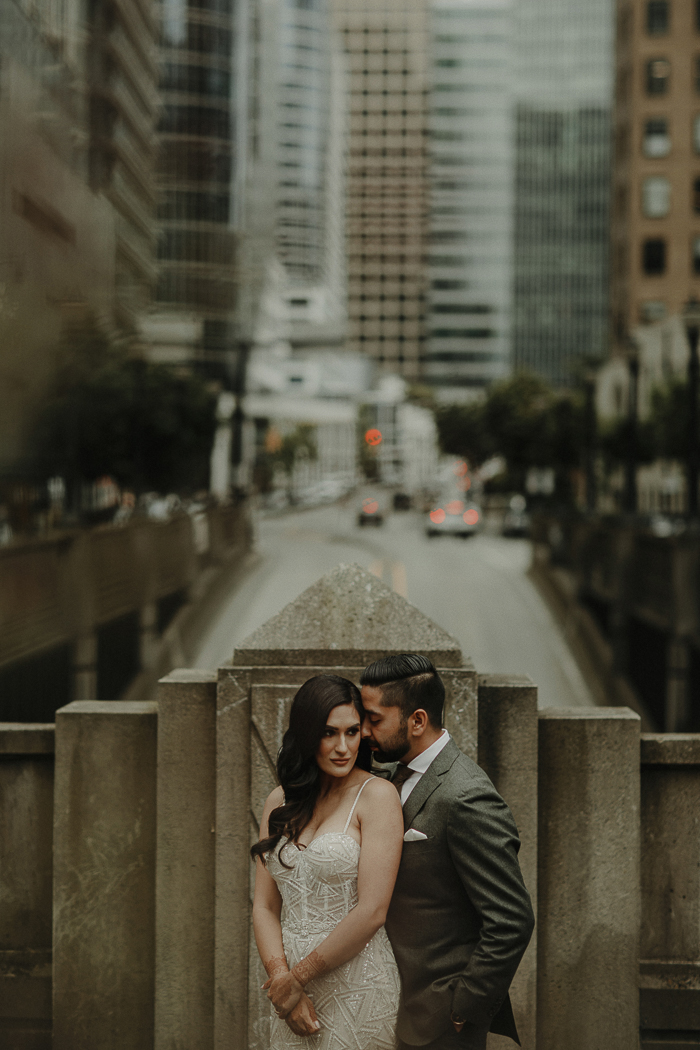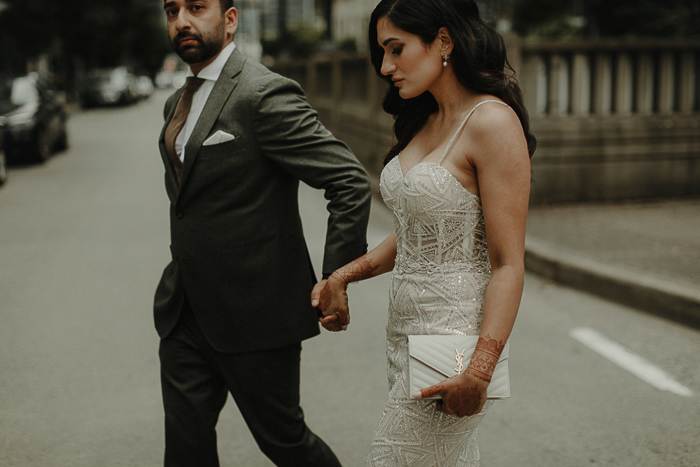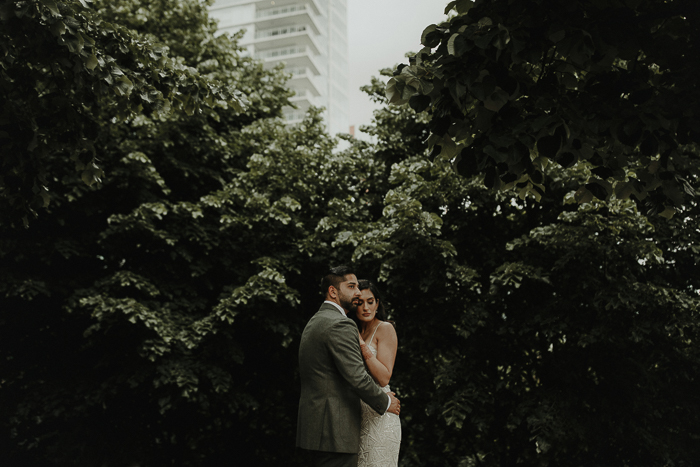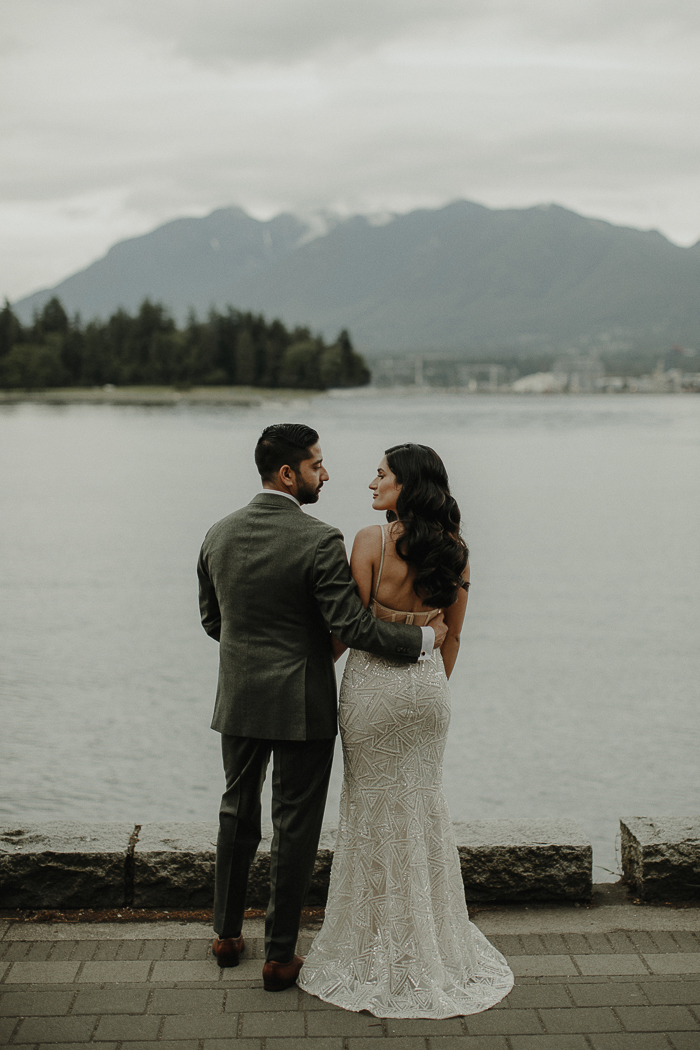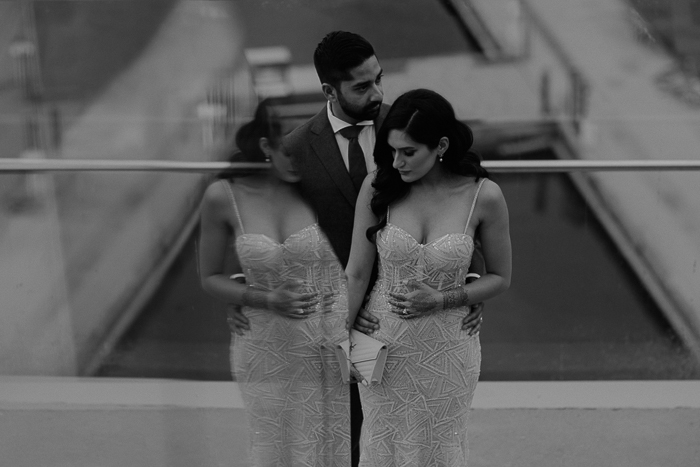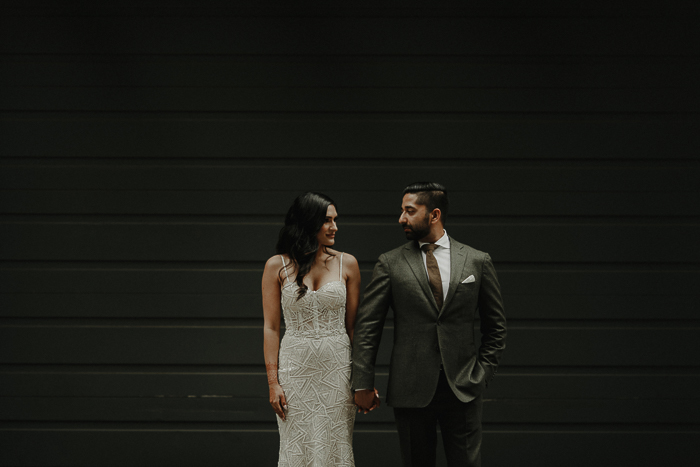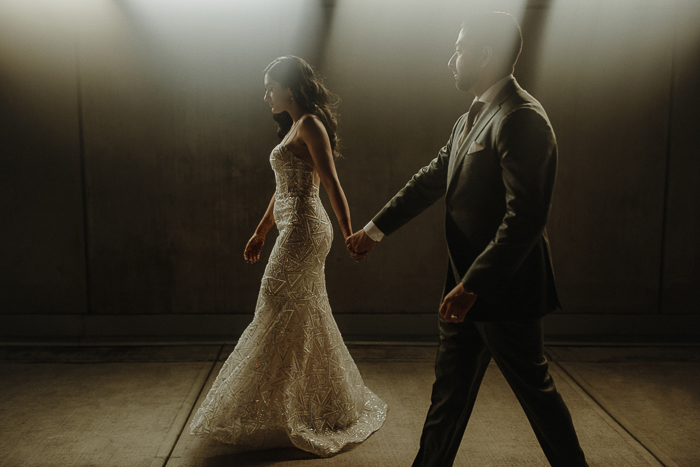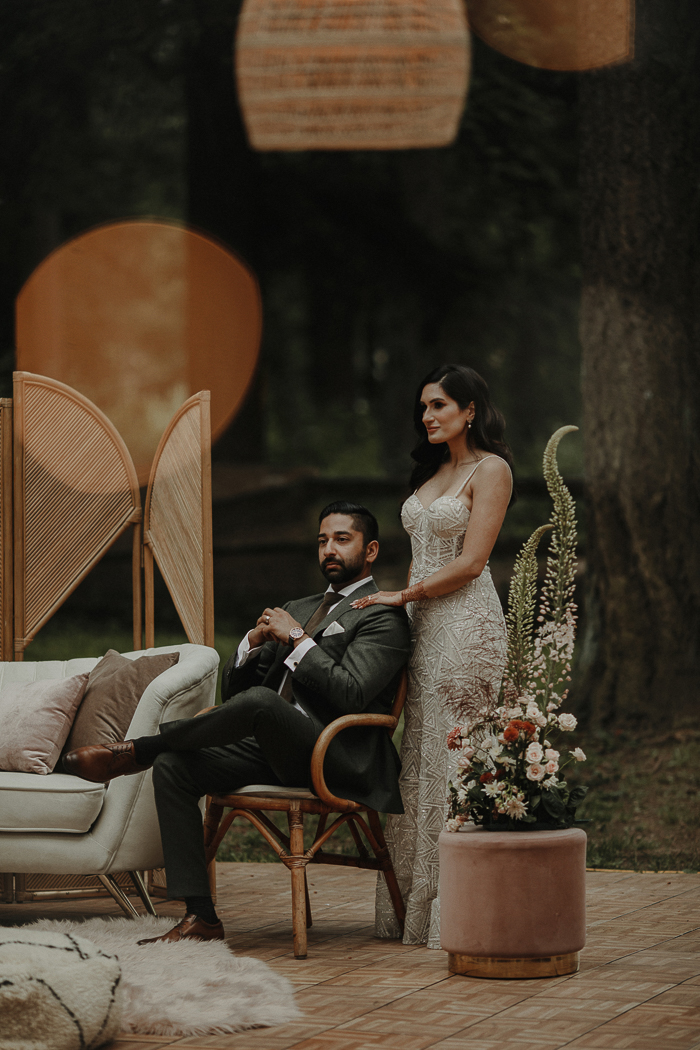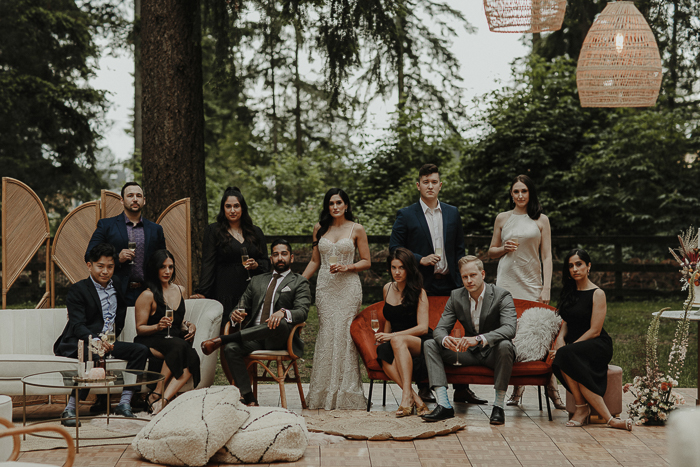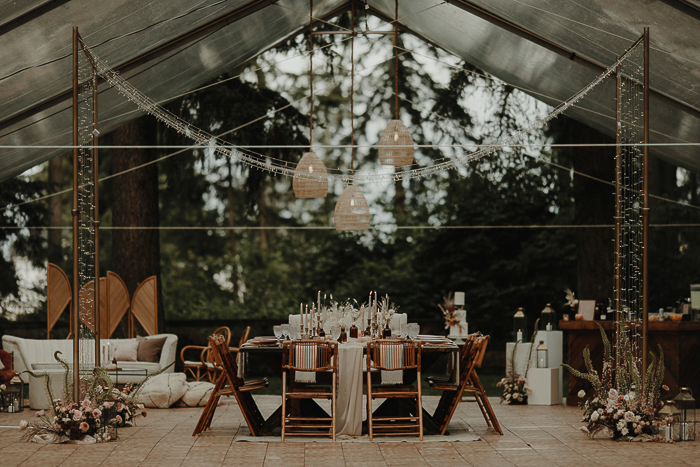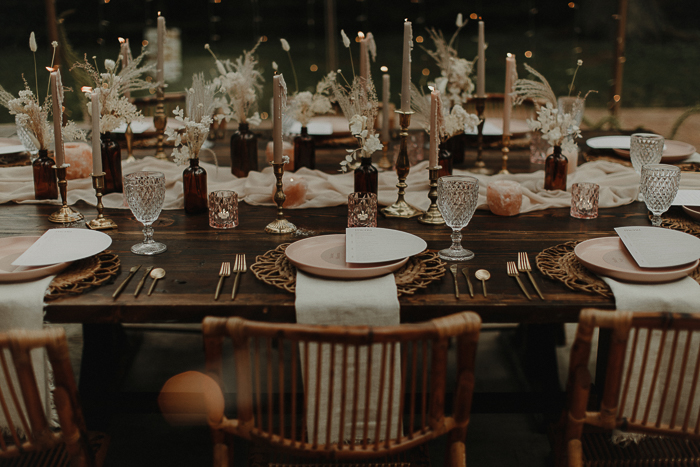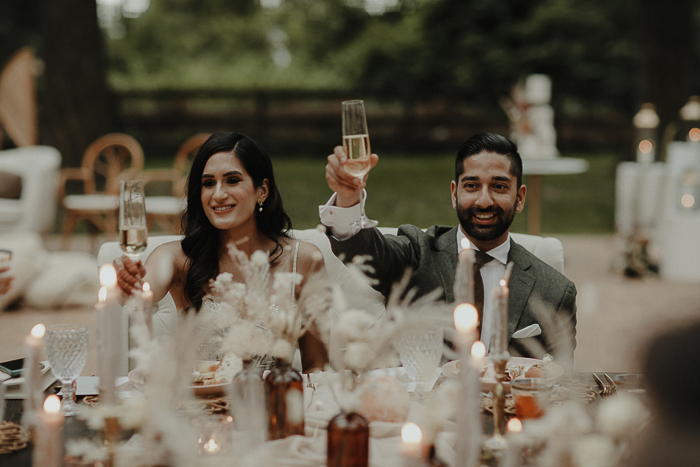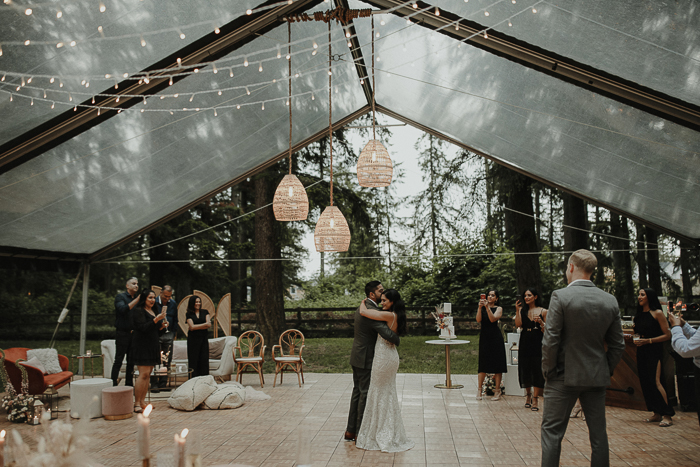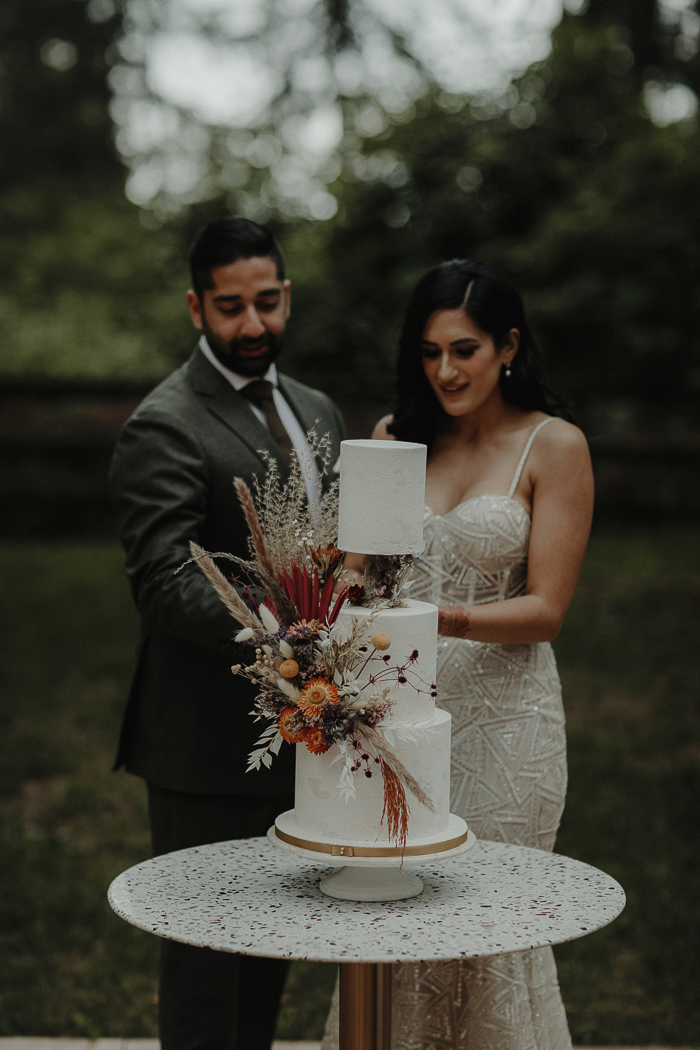 Congratulations to Steevie and Nabil on their lavish backyard wedding! Shari and Mike exquisitely captured all the swoon-worthy details and memorable moments of their lavish two-day celebration.
Intimate backyard weddings like this one are here to stay. The pandemic has redefined weddings forever and changed our overall perspective on what's really important. At the end of the day, what couples truly want remains the same—to celebrate with the people nearest and dearest to them.