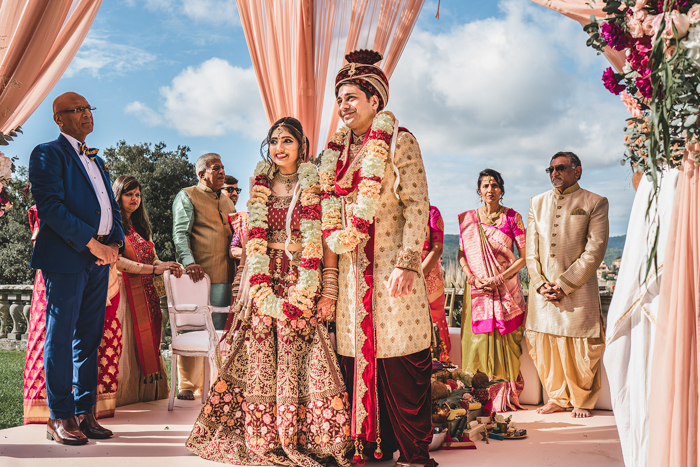 While scouring the globe to find their perfect wedding location, Dipal and Dirgesh landed in Tuscany at the Villa Artimino—a venue perfect to accommodate both of their dreams. With Italian wine vineyard views and a villa that feels straight out of a fairytale, this couple shared their vows with their closest family and friends. This two-day Indian wedding is vibrant, culture-rich, and filled with gorgeous elements you have to see.
With the help from their wedding planner Distinctive Italy Weddings, this gorgeous and intimate Indian ceremony brought two families together through celebration and rituals. Keep scrolling to see the bride's beautiful maroon and gold dress, gorgeous henna from the Mehndi ceremony, and a live cake show—yes, you read that correctly. Now, let's virtually transport to Tuscany with photos from Nicola Tonolini.
The Couple:
Dipal and Dirgesh
The Wedding:
Villa Artimino, Tuscany, Italy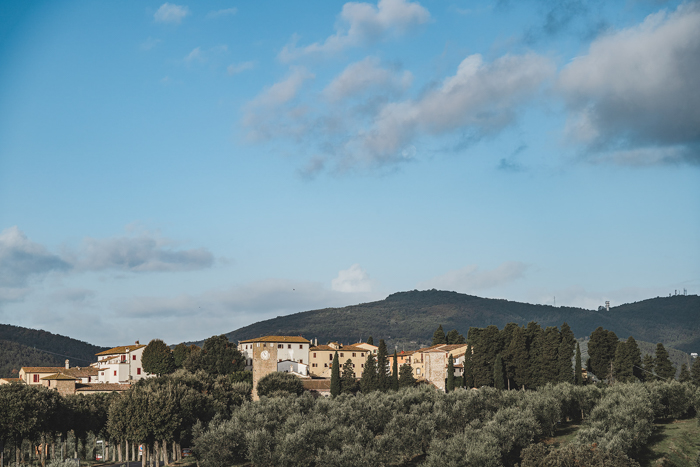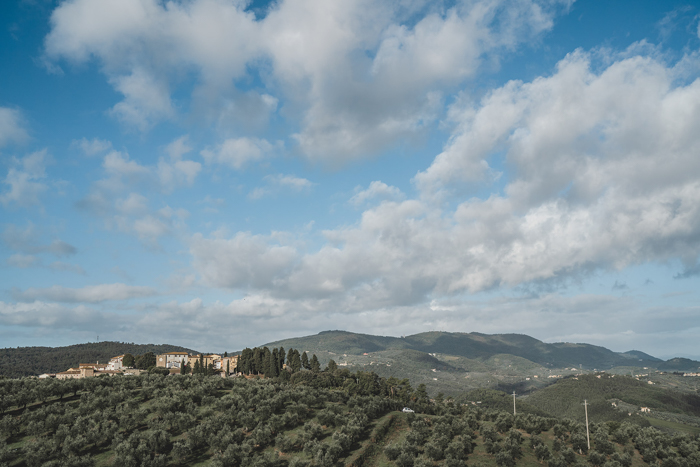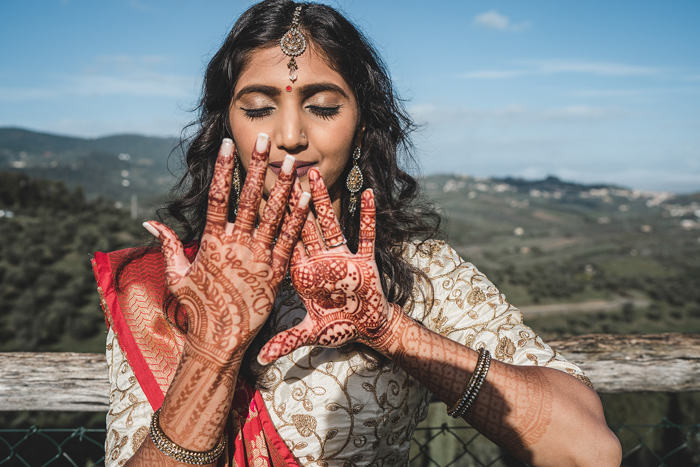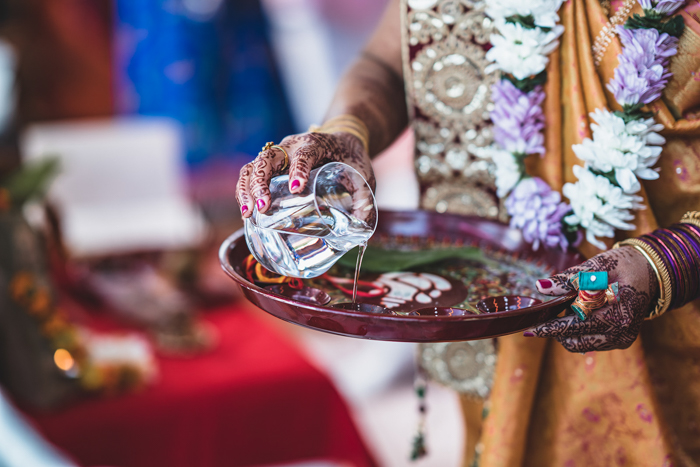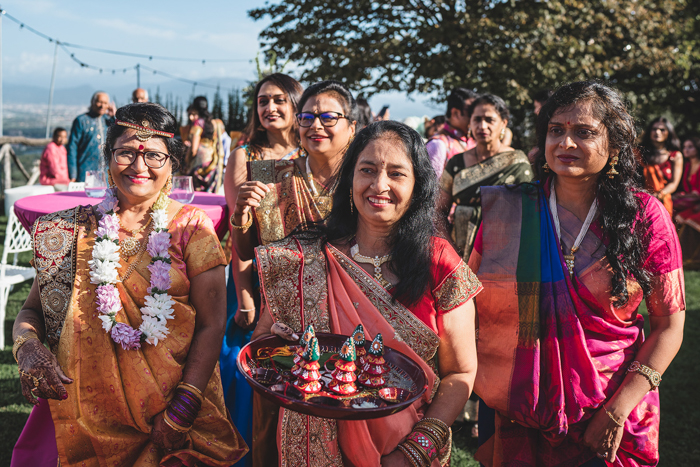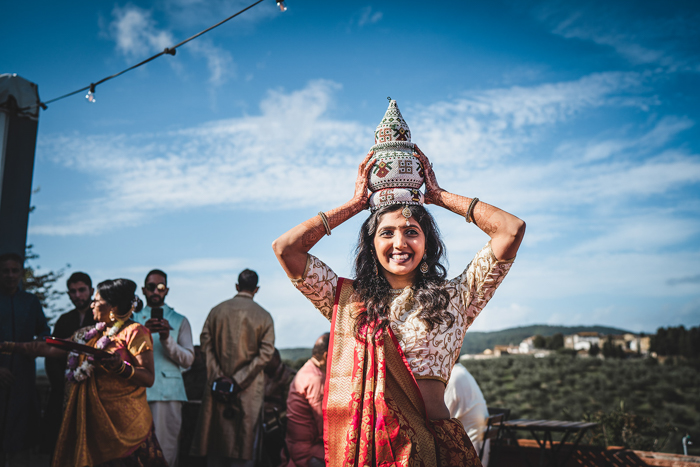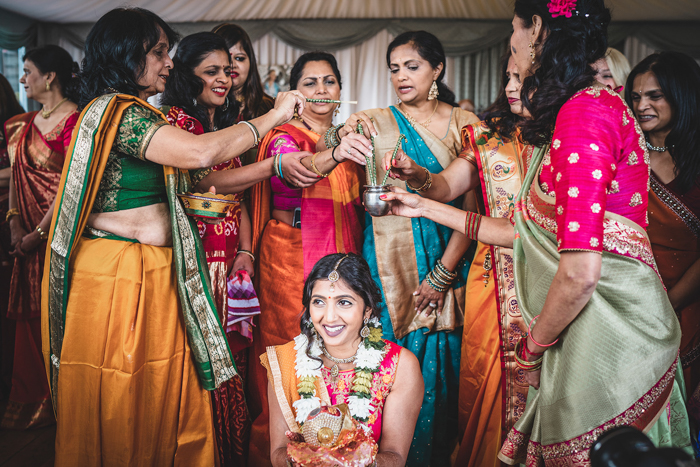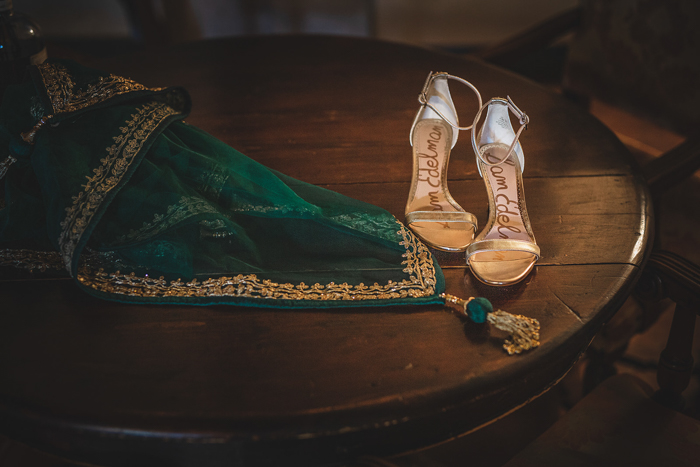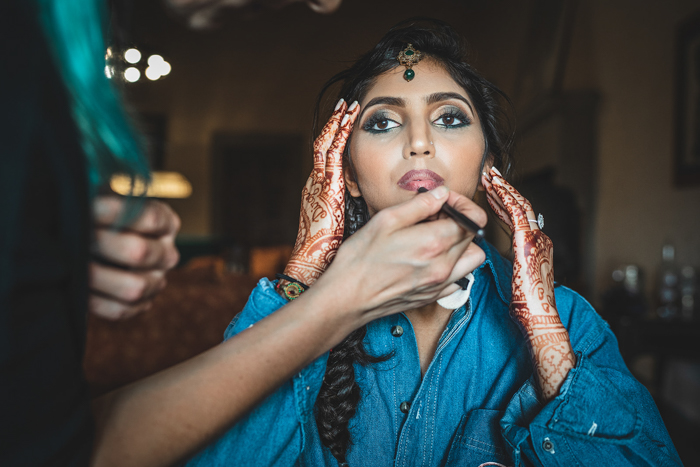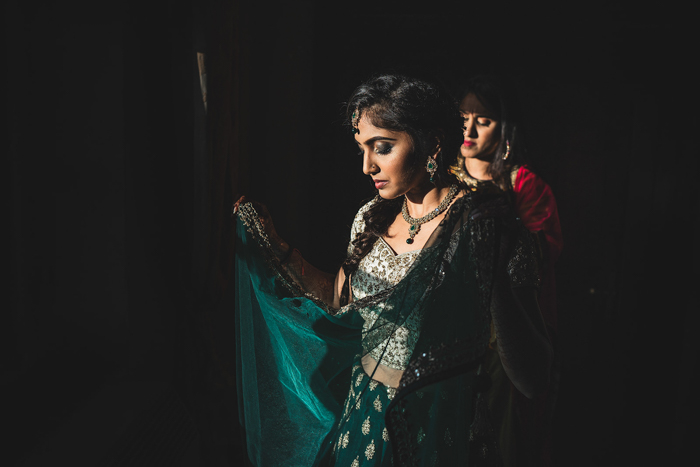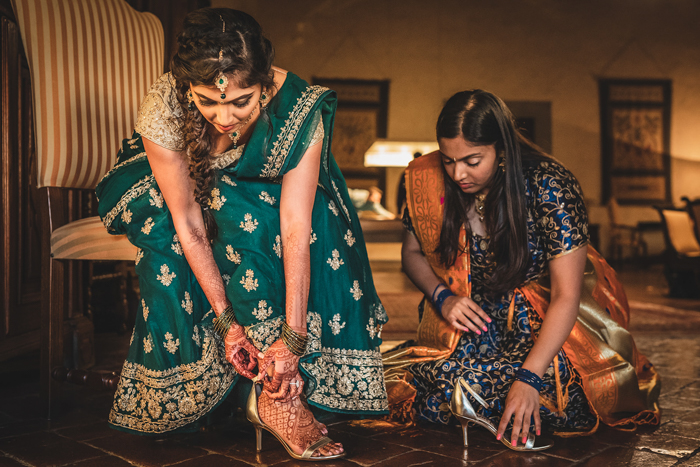 Why The Villa Artimino?
Dirgesh and I settled on Italy at first because it was the best of both worlds for us. Dirgesh always dreamed of a beach wedding. I always dreamed of a wedding in a beautiful villa or castle to complete my fairytale. In the end, we chose Tuscany because it was better suited to accommodate our guest count of 150. Though this is a small wedding based on Indian standards, it is large based on Italian standards, so many venues did not have the space to accommodate us. We love the views and beauty of Villa Artimino. It was the perfect fit since we are also wine lovers! We could not have been happier with our choice.











Planning An Intimate Wedding.
The most important thing to us in planning our wedding day was making sure we had our closest friends and family with us to celebrate our big day with us. We wanted a smaller and more intimate wedding compared to a typical Indian wedding and doing a destination wedding allowed us to keep our numbers smaller and spend our time with the people who matter most to us.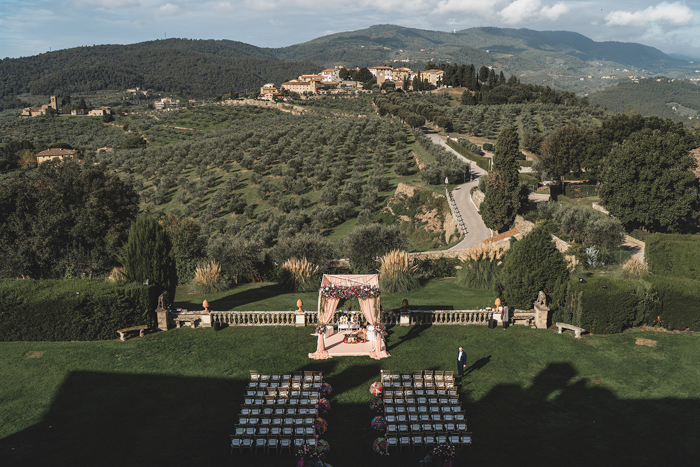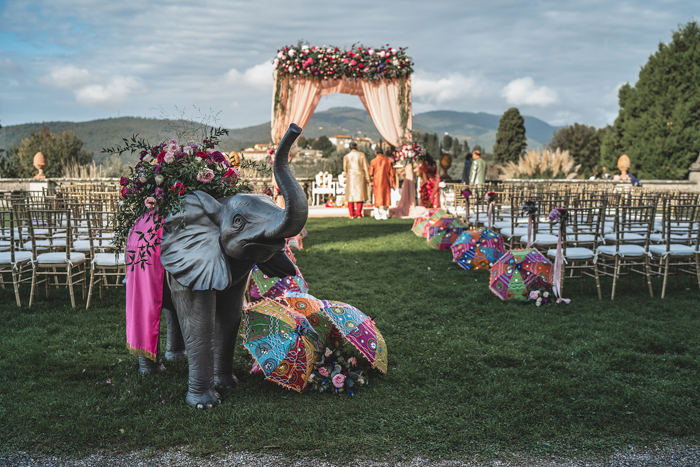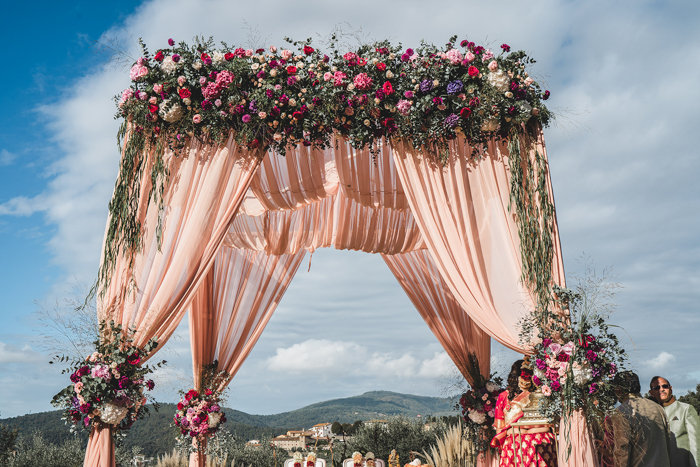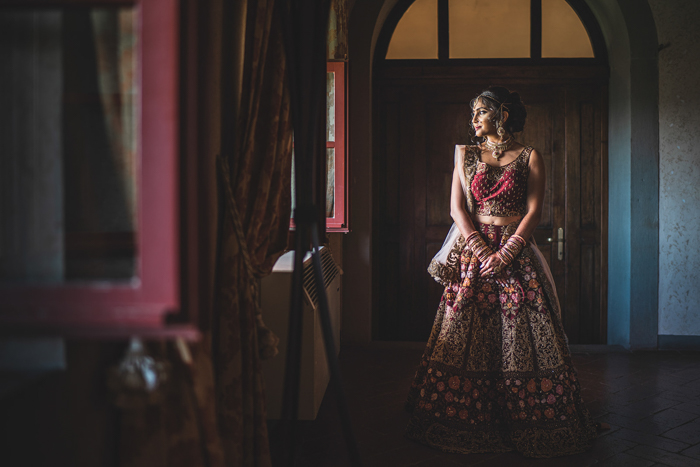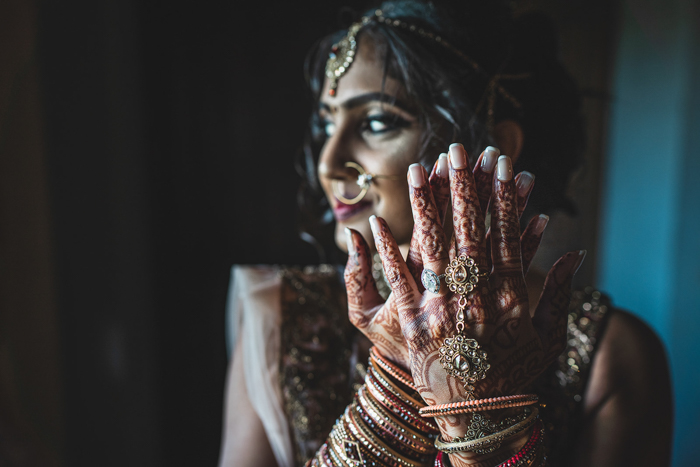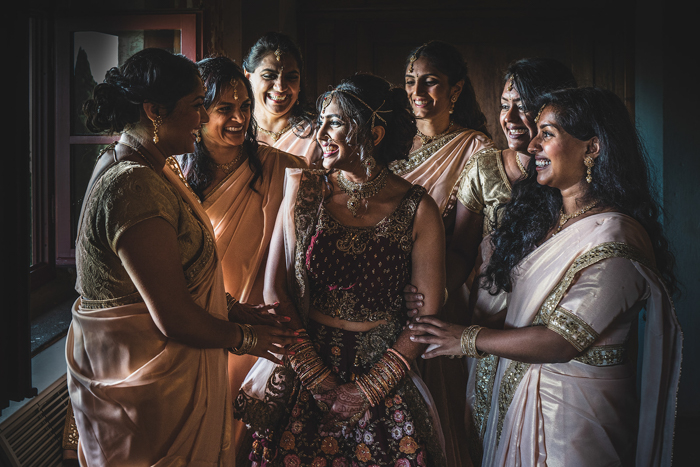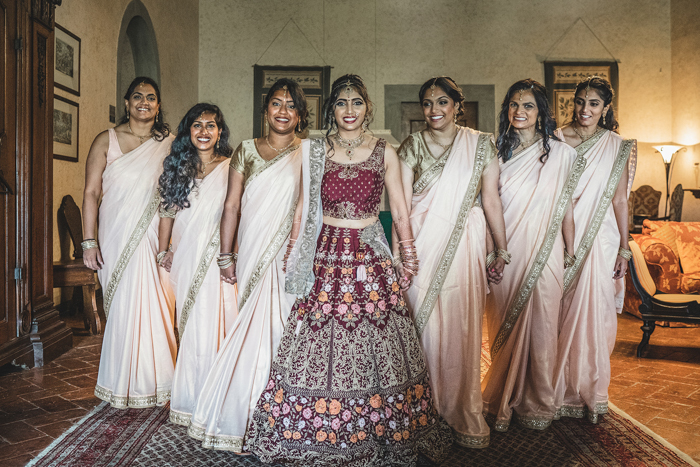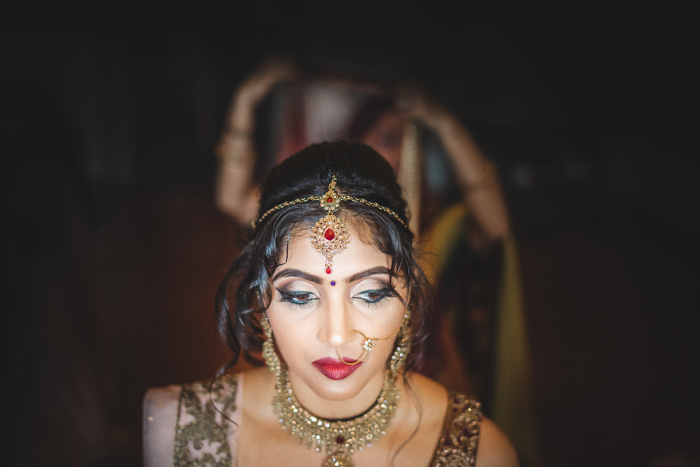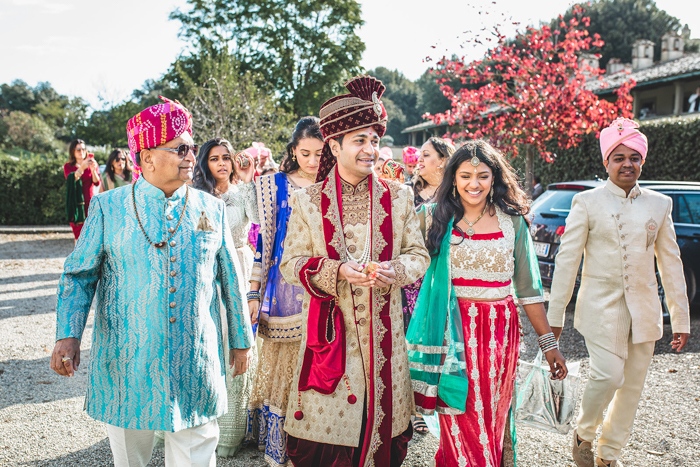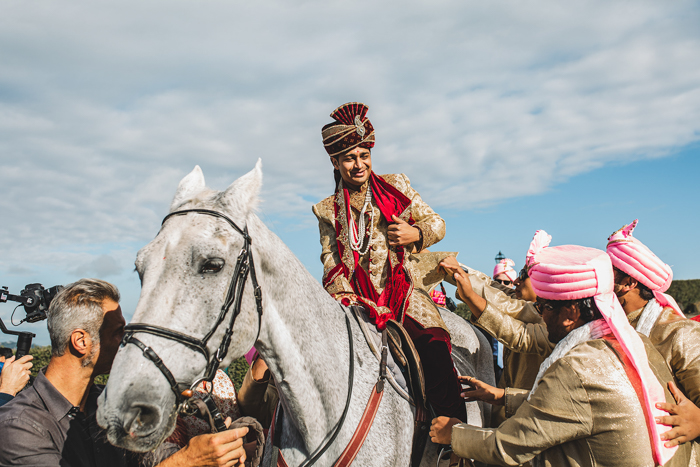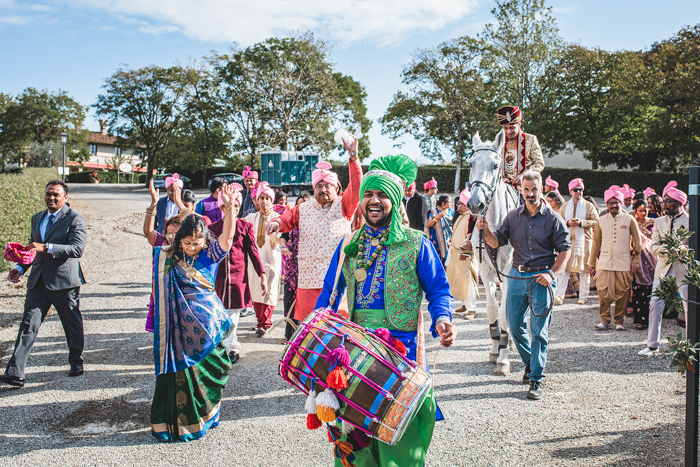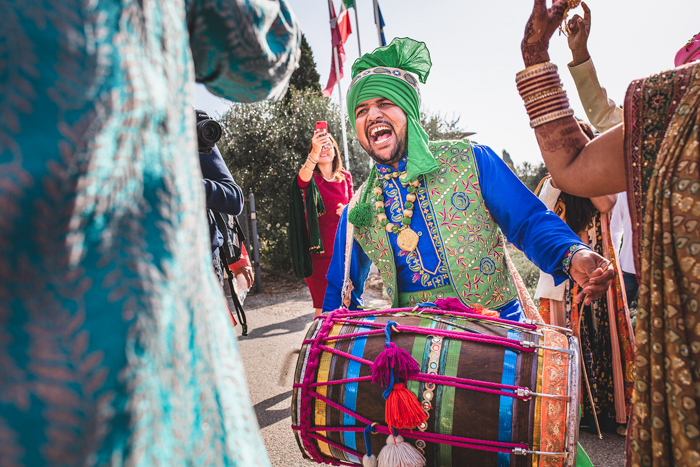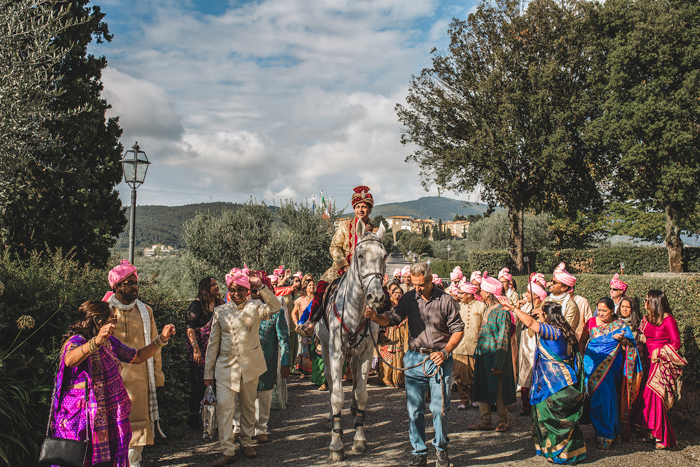 Wedding Advice From The Bride
Organization and communication are key. Whether you're planning yourself or you have a planner, there is a timeline for planning a wedding and many vendors to communicate with. Keep all this information organized, communicate with your planner and vendors to vocalize your needs and wants, and make sure everyone is on the same page. It can be tough for couples when trying to balance the desires of two families who may have differing opinions. Do your best to respectfully consider their thoughts without letting it deter your vision. Don't forget that you and your significant other are in this together. Lastly, make sure to enjoy your big day and don't stress if things don't go according to plan over the course of the day. Just go with the flow and don't miss out on the magic!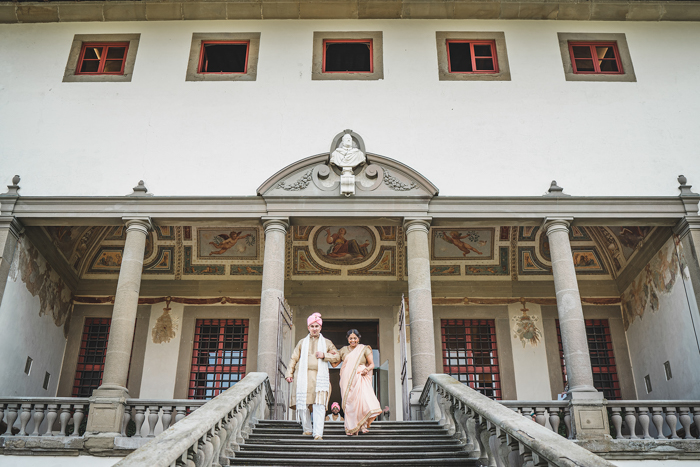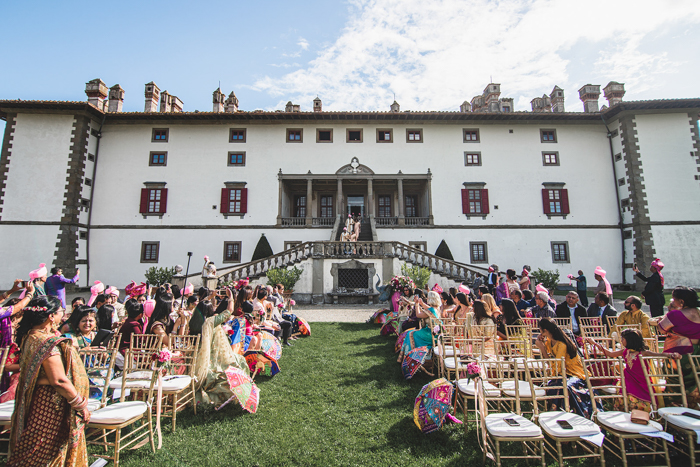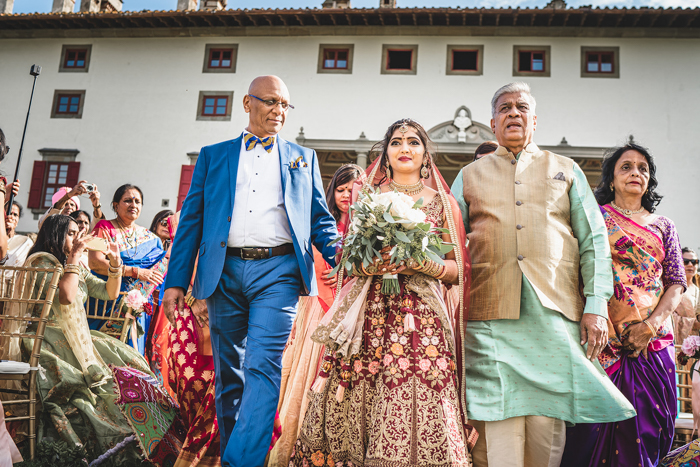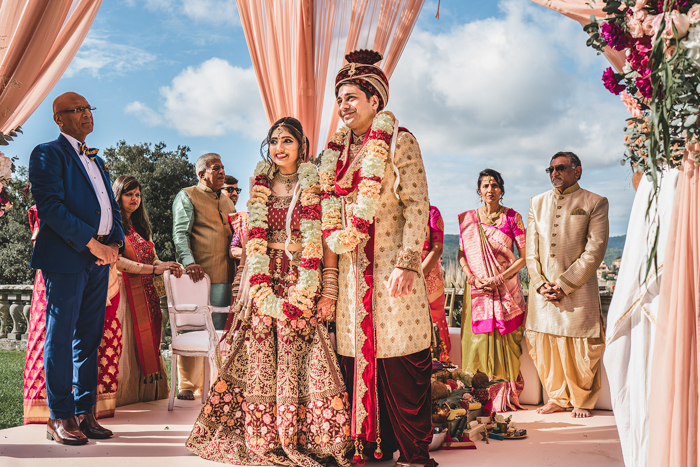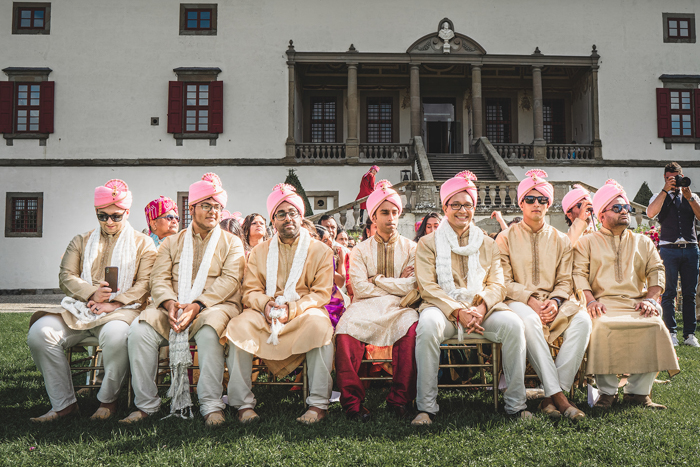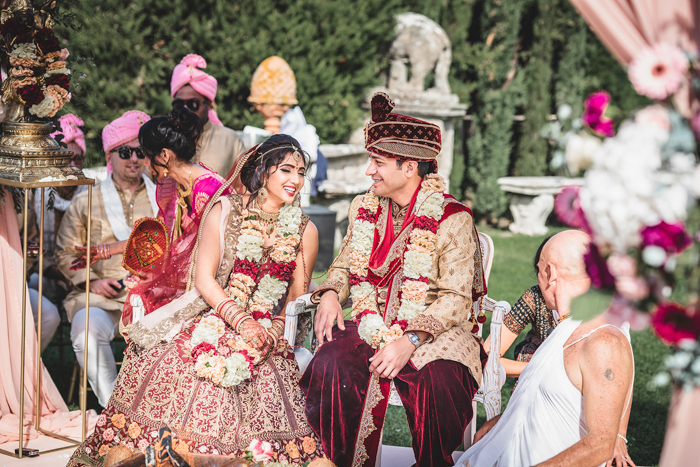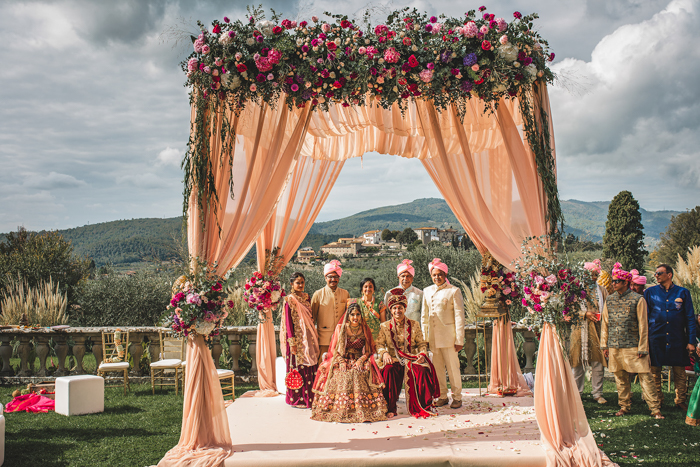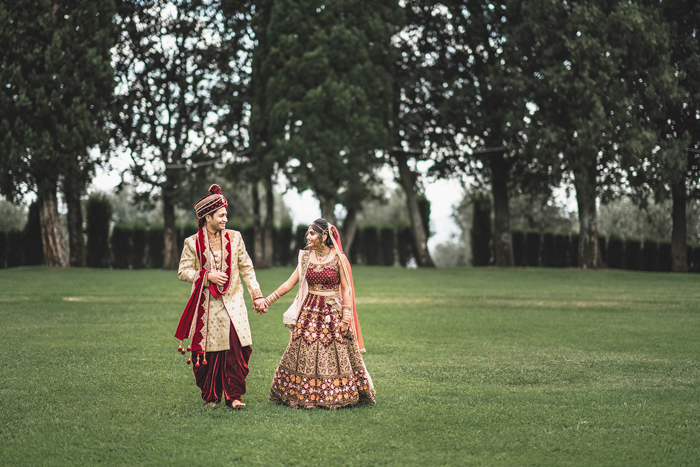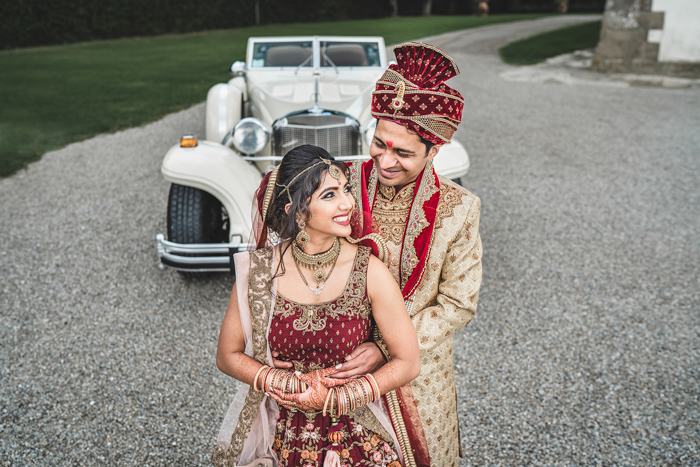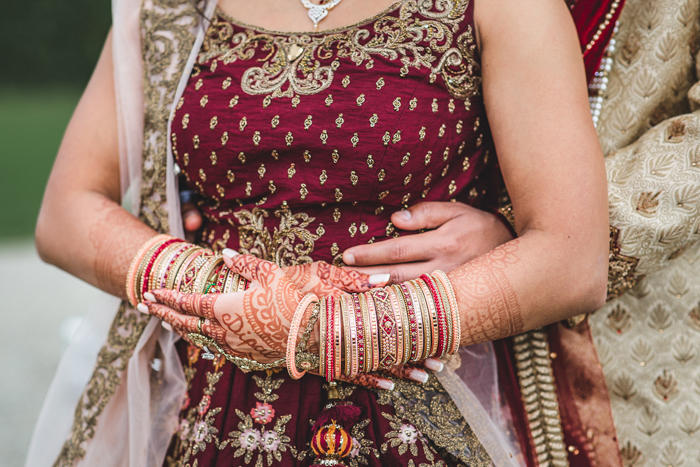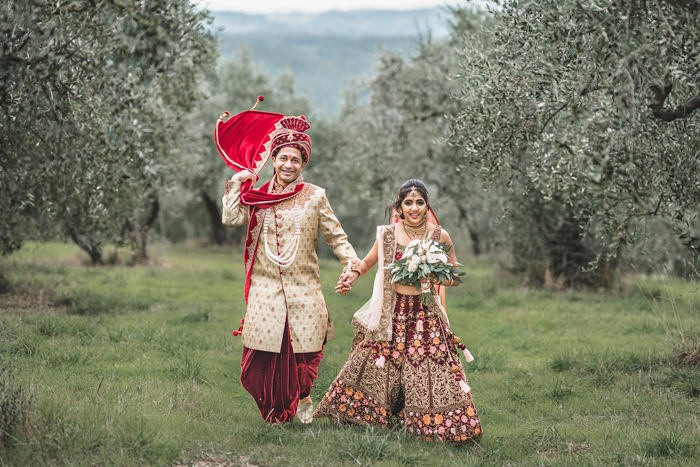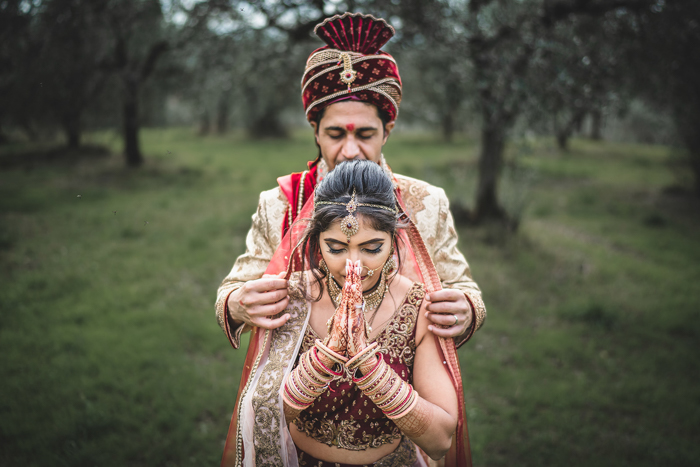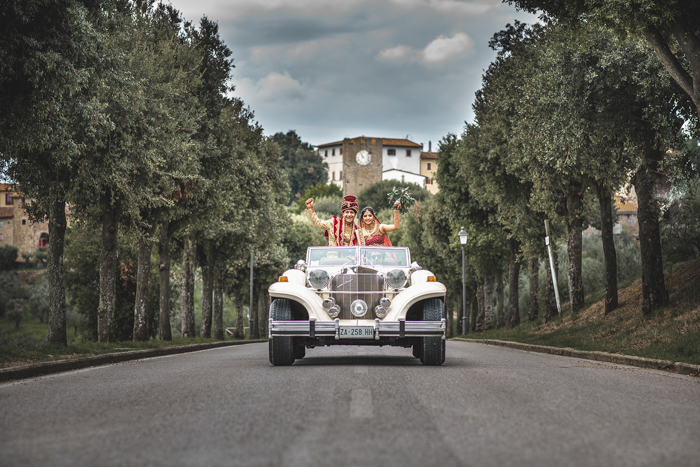 Timeless Indian Wedding Fashion
I always imagined myself in maroon and gold for my wedding dress. I found my wedding dress in Seasons and it caught my eye. I fell in love with it when I tried it on, but wanted to make sure there was nothing that I liked more. After trying on dresses at another store, I knew that it was the one. I picked my jewelry to match the colors of the dress and had a nose ring made to match it, as I always envisioned wearing a traditional hoop for my wedding jewelry. I picked my bridal party sarees based on one of the softer toned flowers in my dress so it would be subtle and compliment my dress well. Dirgesh's mother brought fabric from my dress to Manyavar, where they picked out options for him that would match my dress colors. The groomsmen outfits matched the color theme from my dress and complemented the bridesmaid sarees.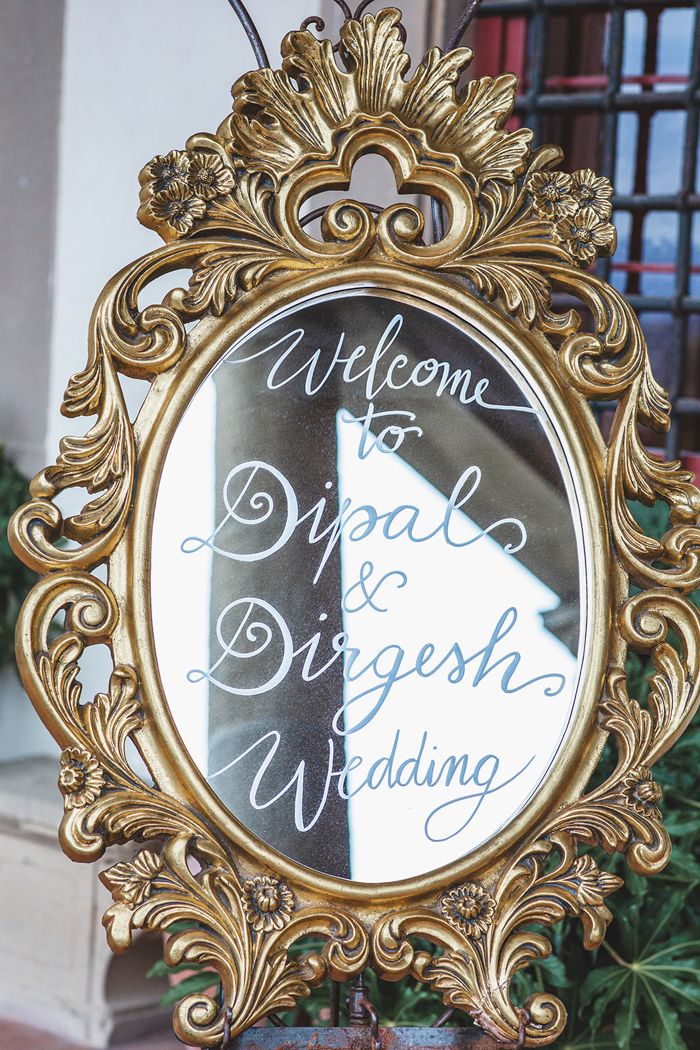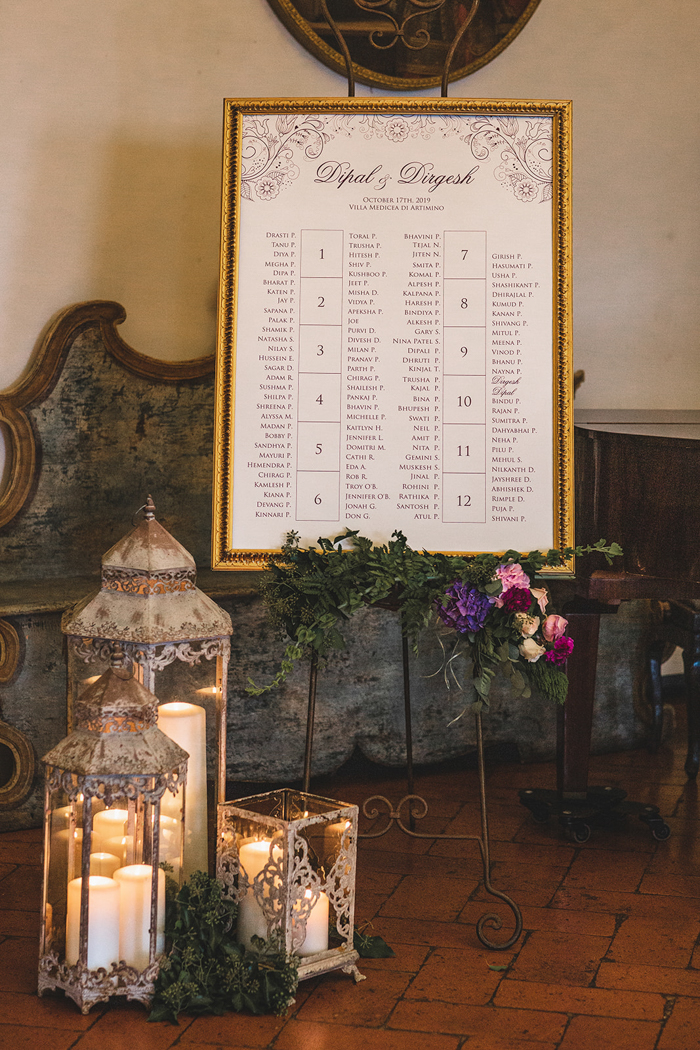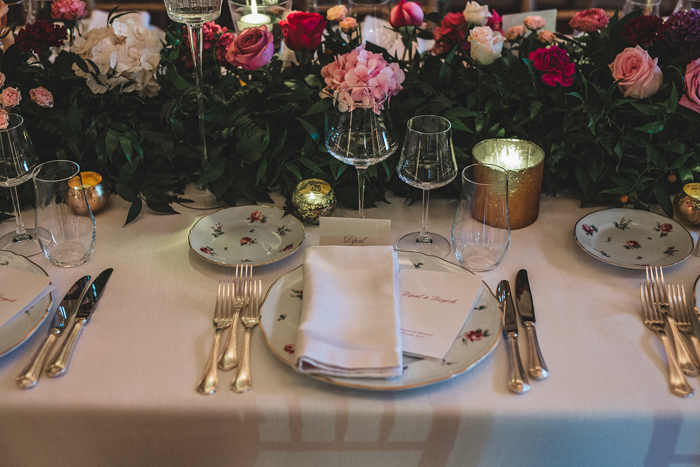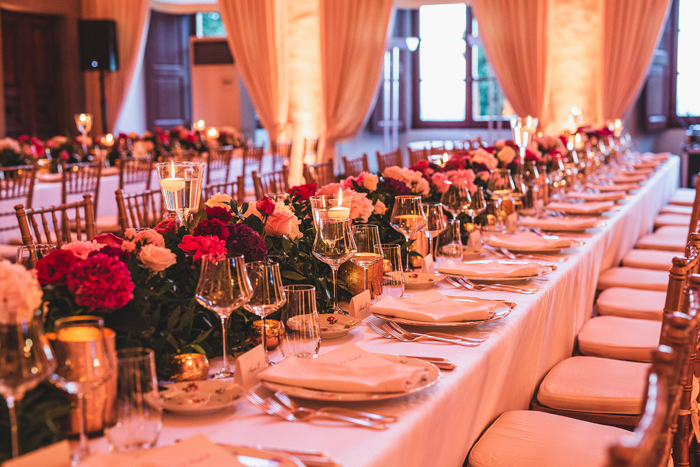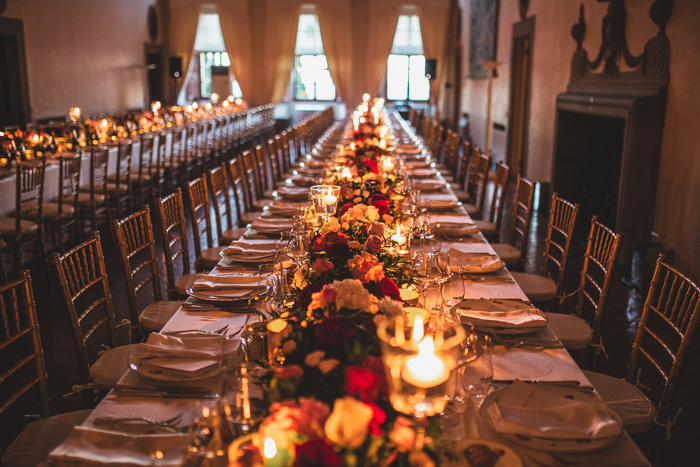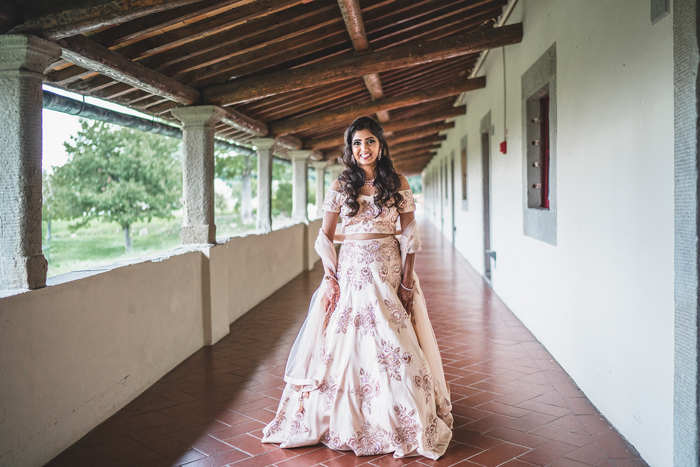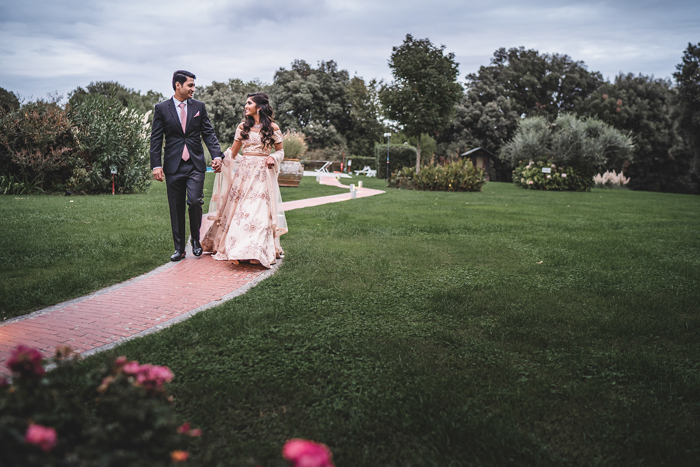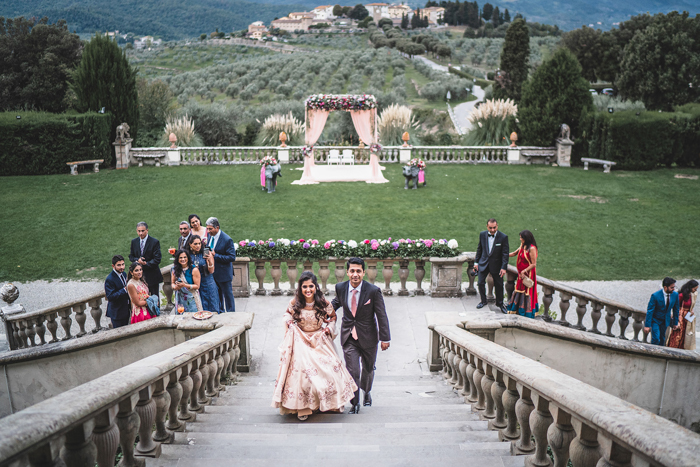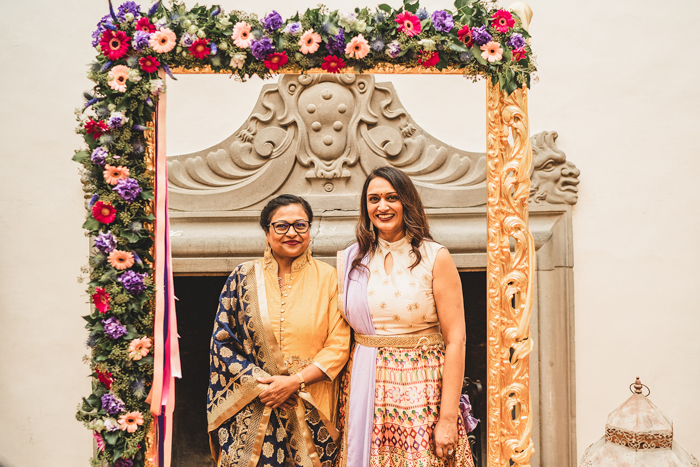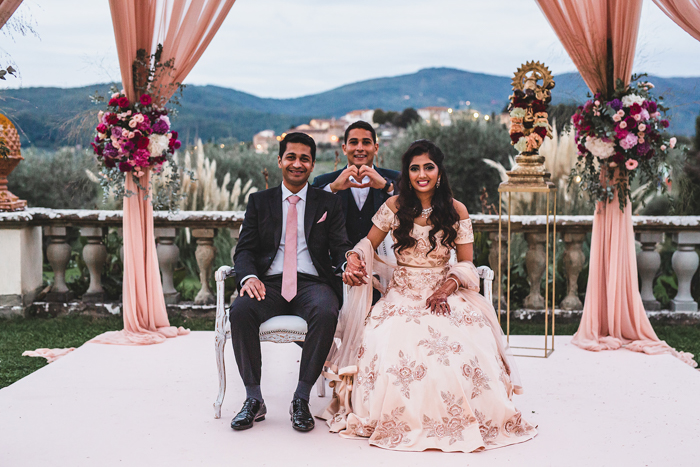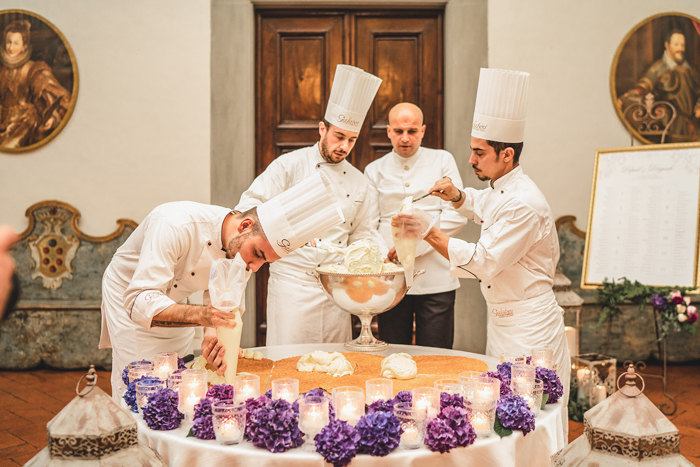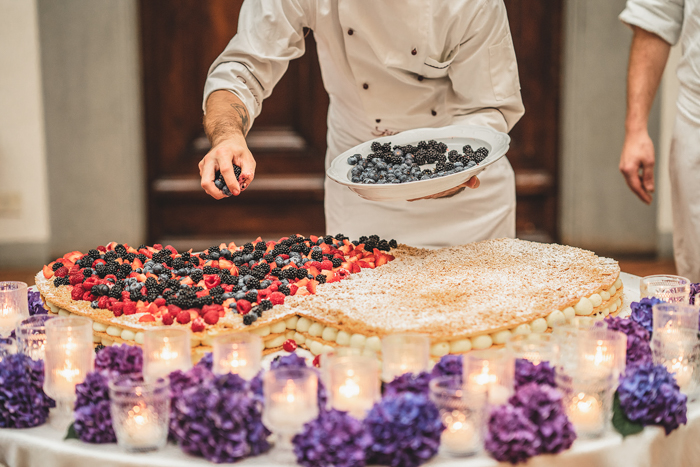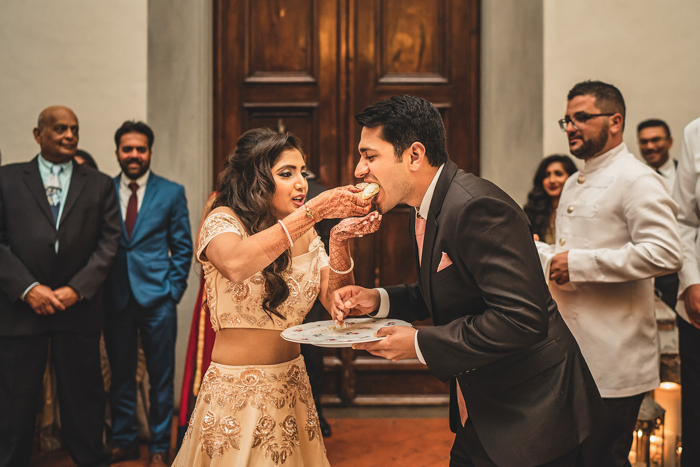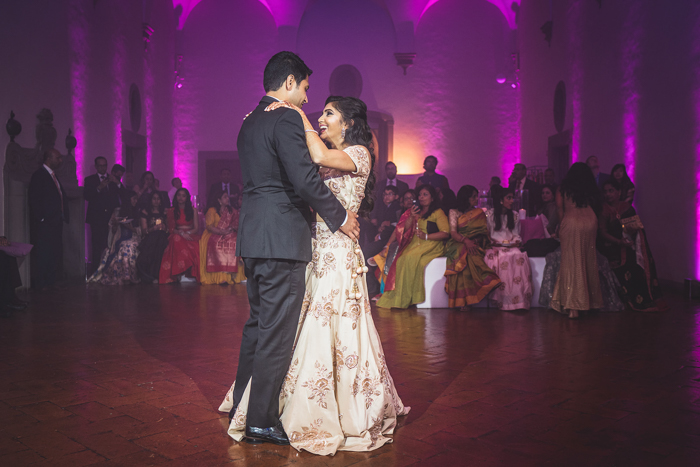 Huge congratulations to Dipal and Dirgesh on their gorgeous Indian ceremony at the Villa Artimino. And thank you to Distinctive Italy Weddings for sharing it with us. If you want to see more vibrant Indian weddings, check out this rich-toned modern Indian wedding and colorful Italian Indian wedding for more inspiration!