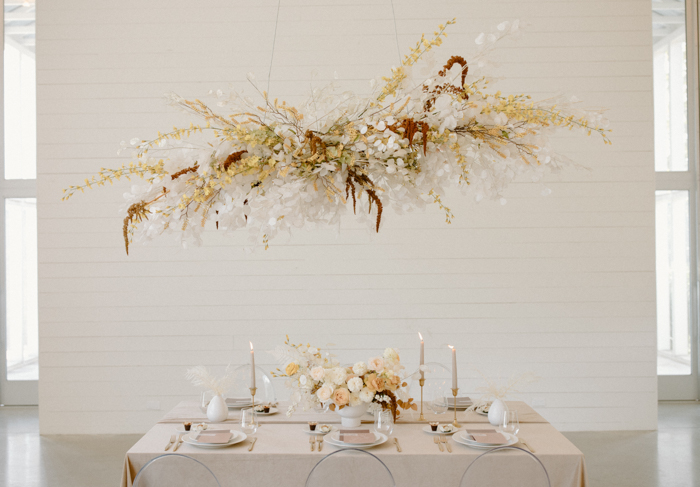 Fall may be further around the corner, but we can still dream of cooler weather and pumpkin spice lattes with this minimalist micro wedding inspiration. Setting this wedding ceremony tucked away in the hill country of Austin, the Prospect House provided a blank canvas for the team to work with. Its tall ceilings, white brick walls, and a unique square cement structure were perfect. This talented team decorated the space in golden tones of autumn with white floral installations by Remi and Gold, tan velvet drapery, and touches of mustard and terracotta to balance the color palette.
On top of creating a cozy wedding space, the wedding team added luxe details like gold flatware, clear acrylic chairs, artistic wedding stationery, and fashionable wedding looks. If you're already in the mood for fall, scroll down to see these photos captured by Aurelia Baca Photography.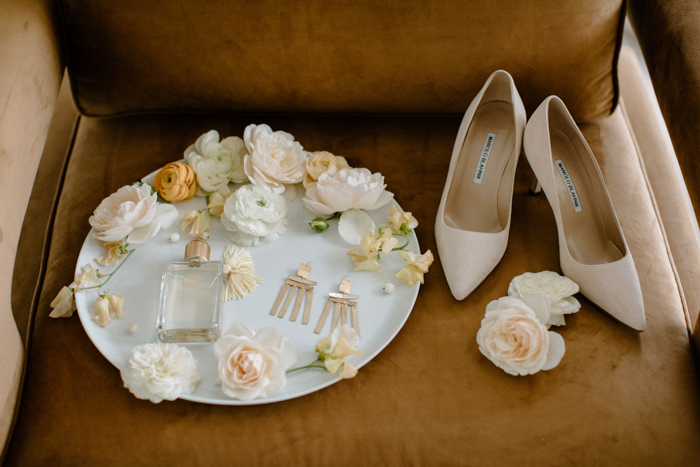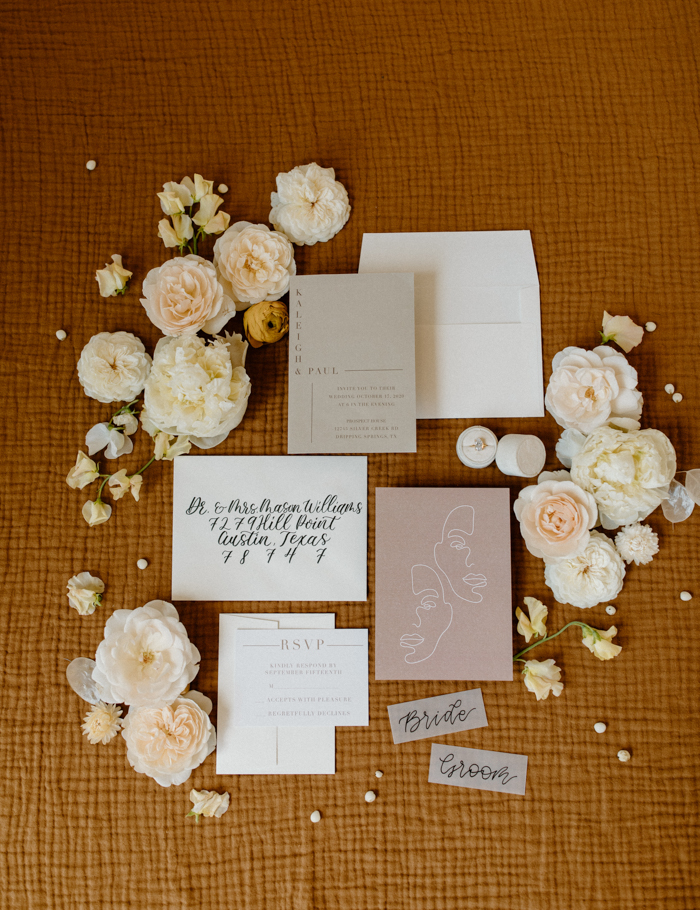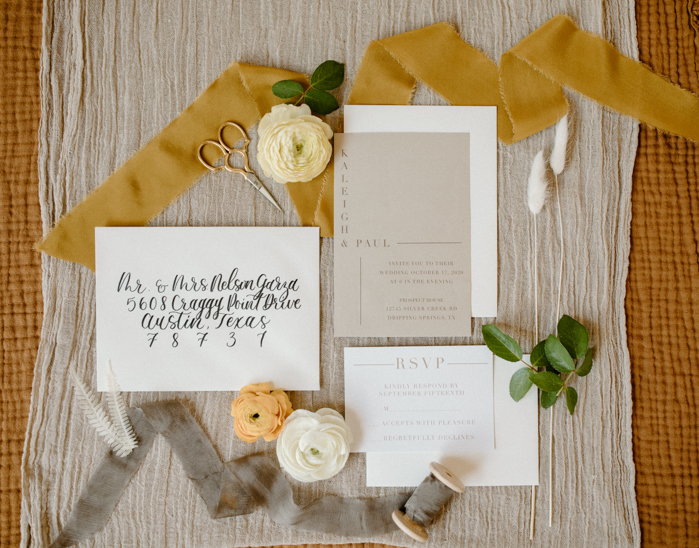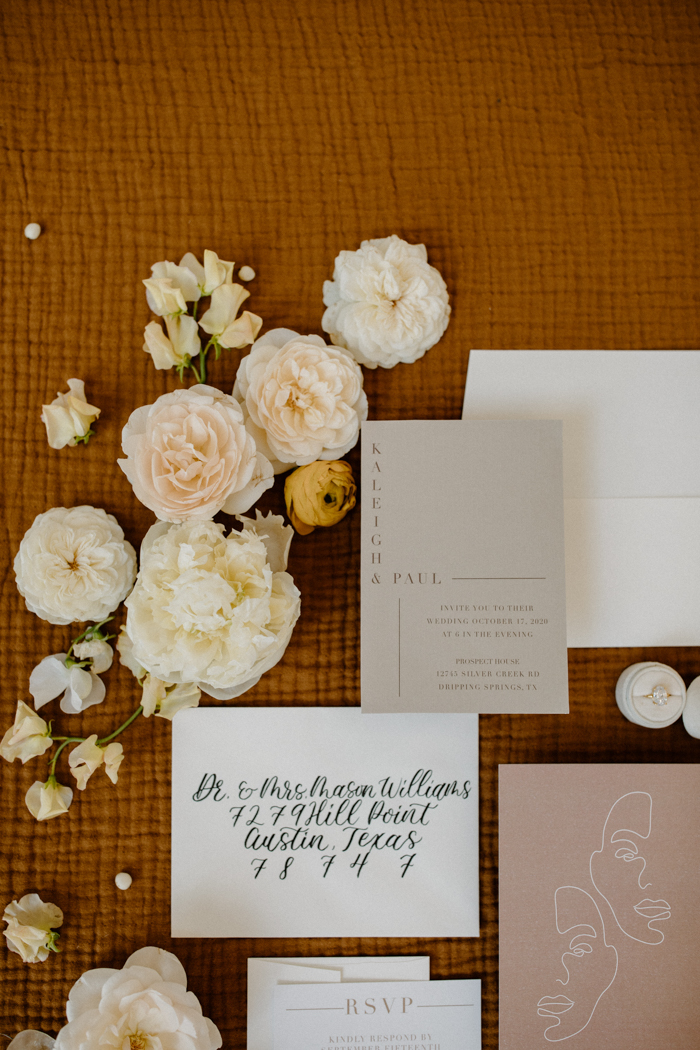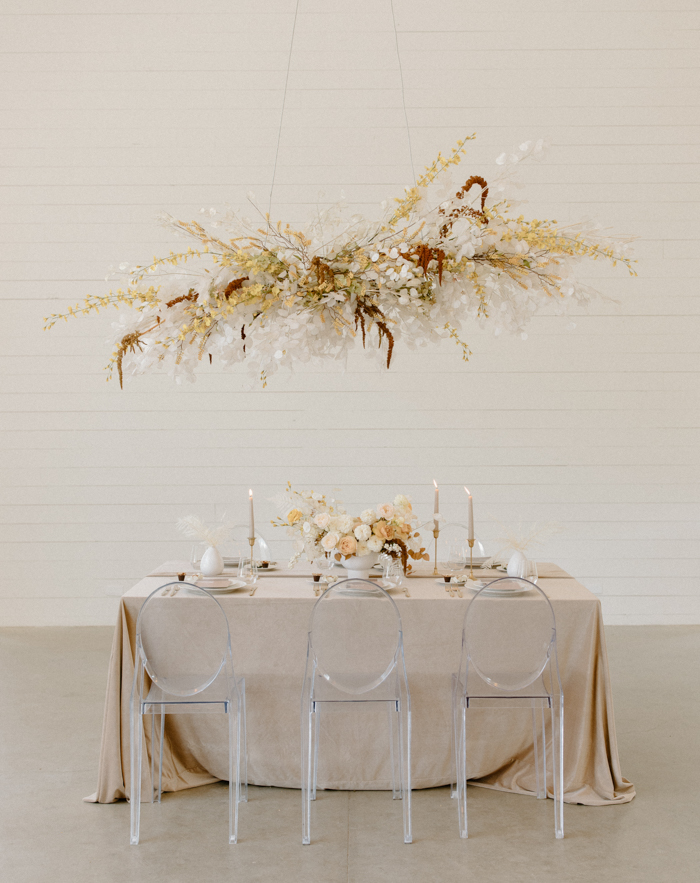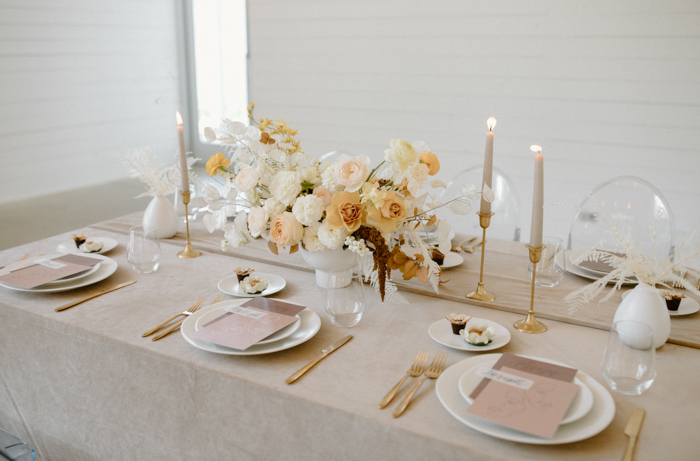 Recommended reading: Micro weddings are perfect for celebrating your union with a smaller guest list. If you're looking to throw a smaller wedding, check out our ultimate guide.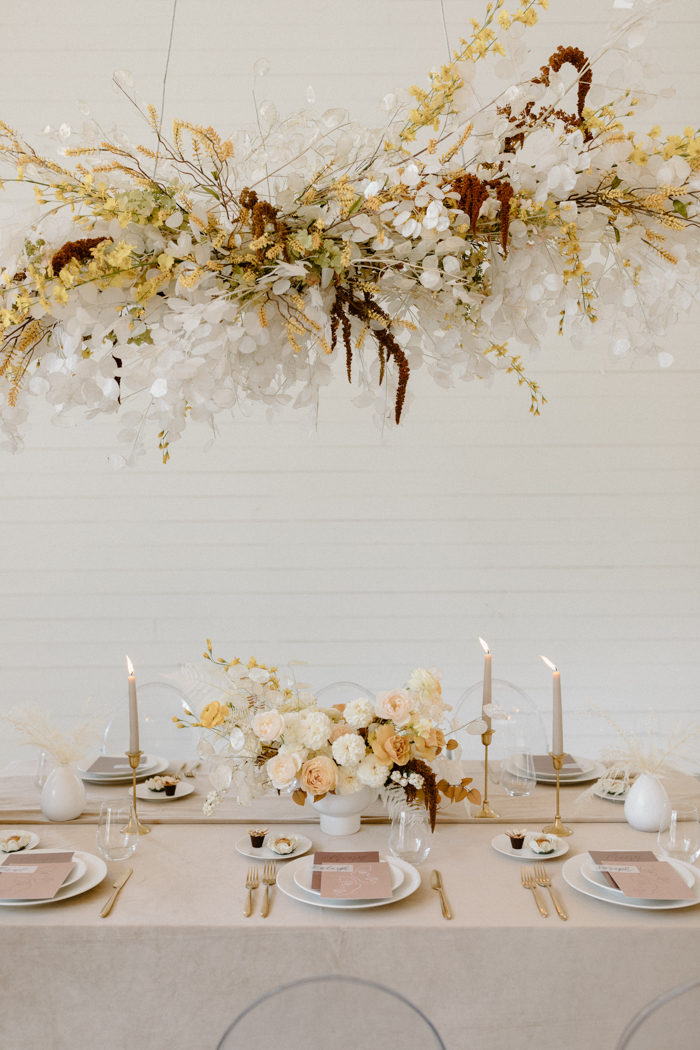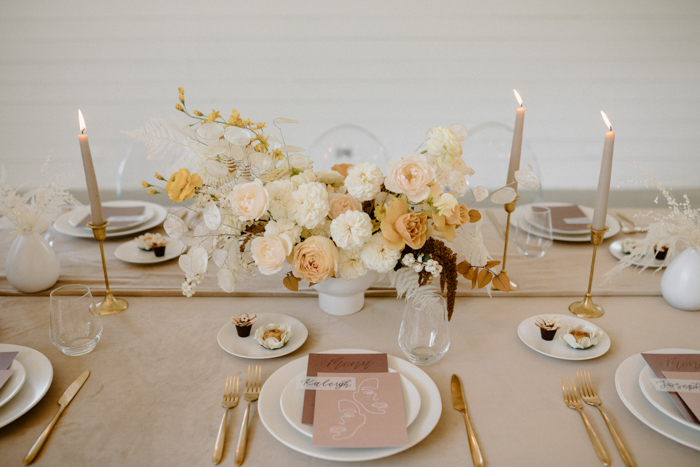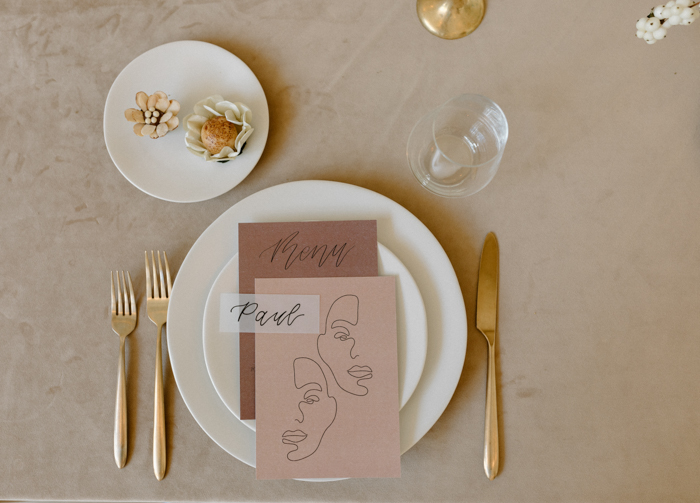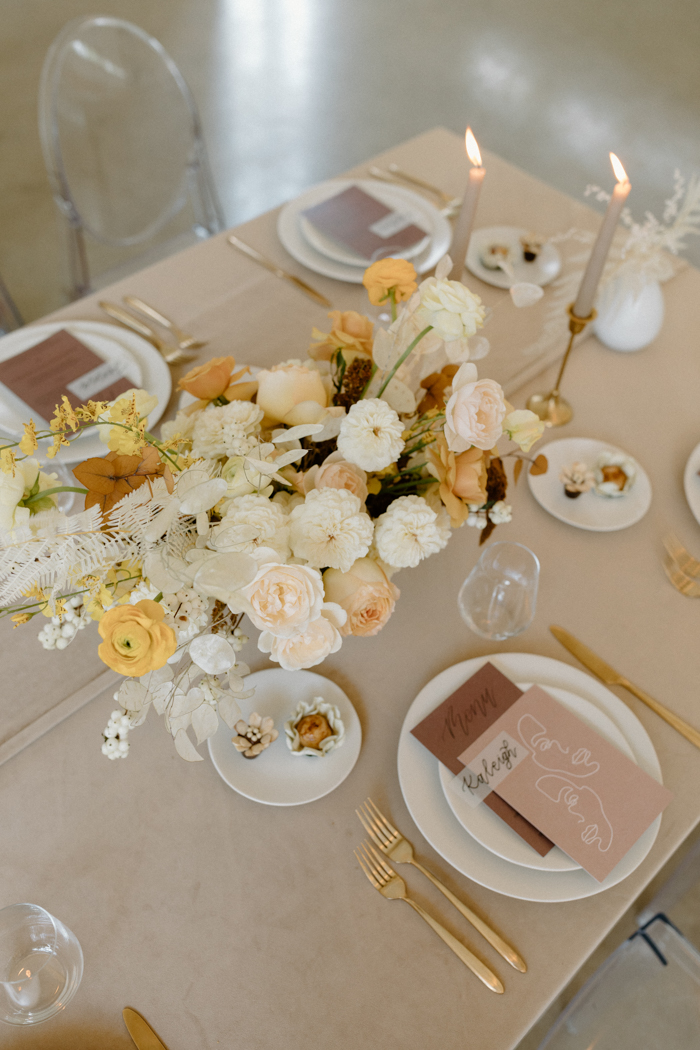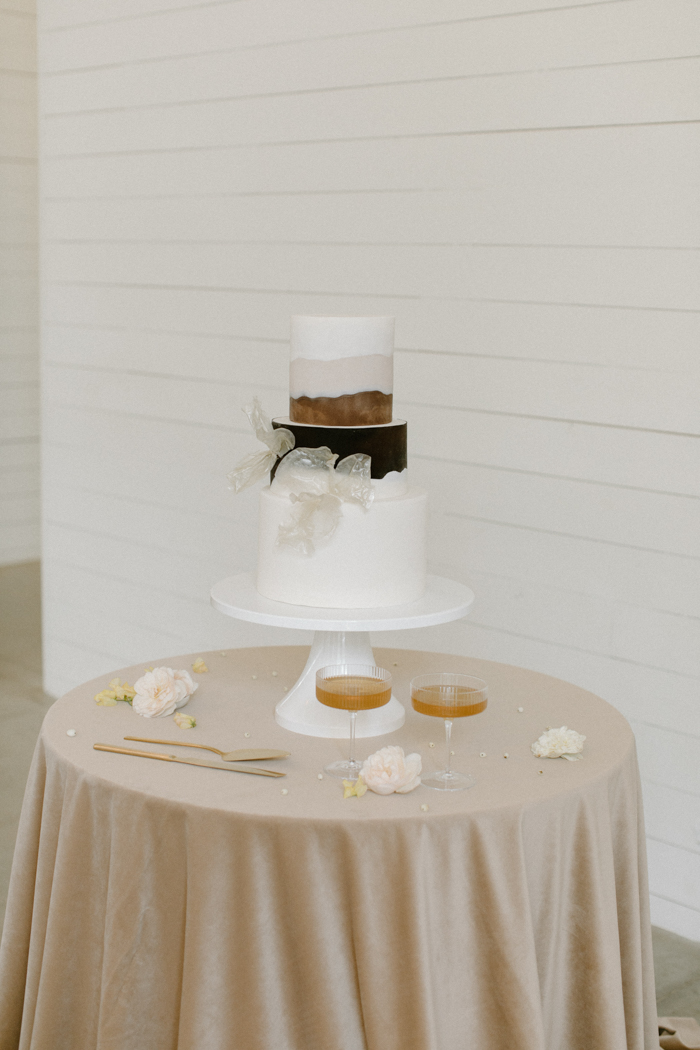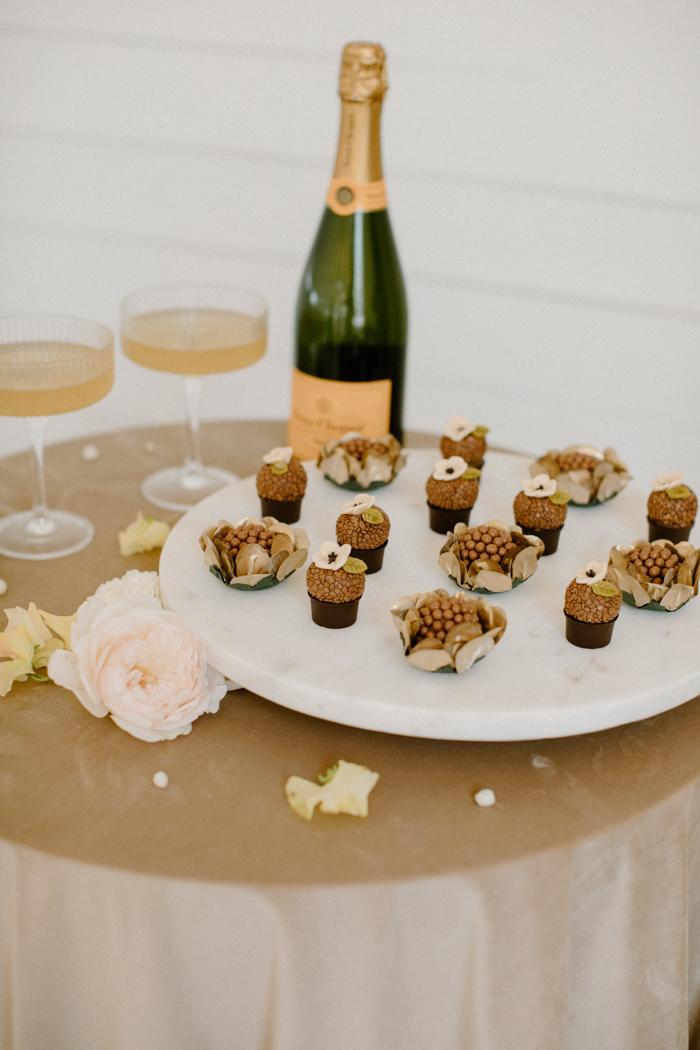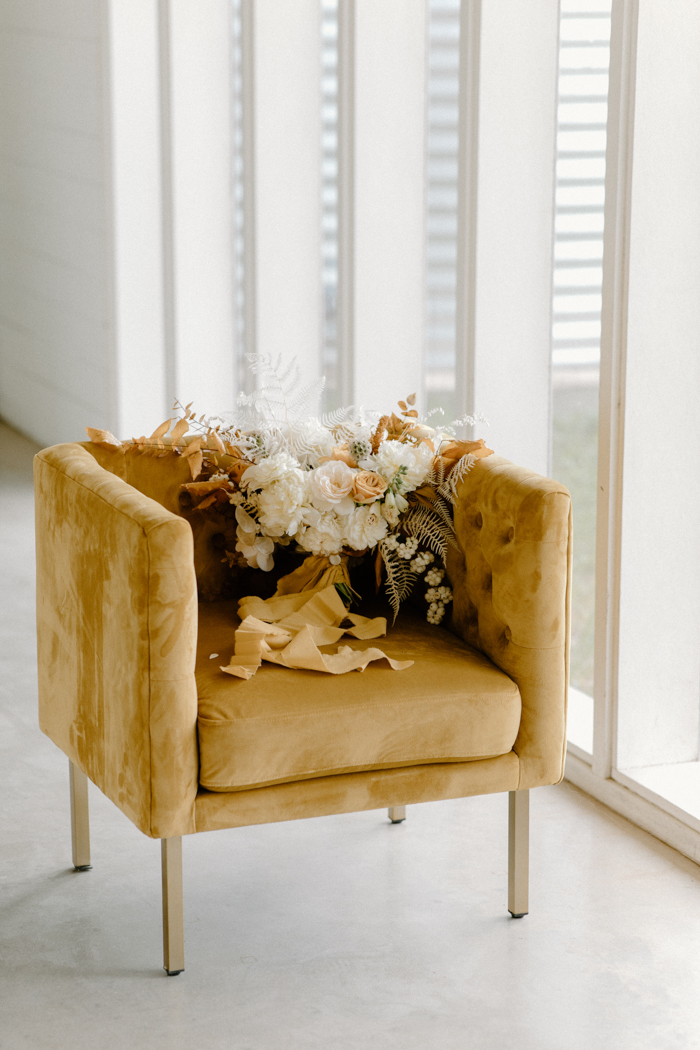 Shop similar mustard accent chairs: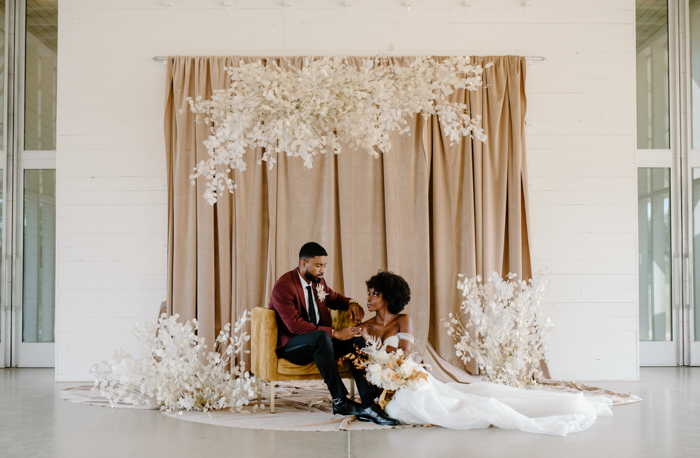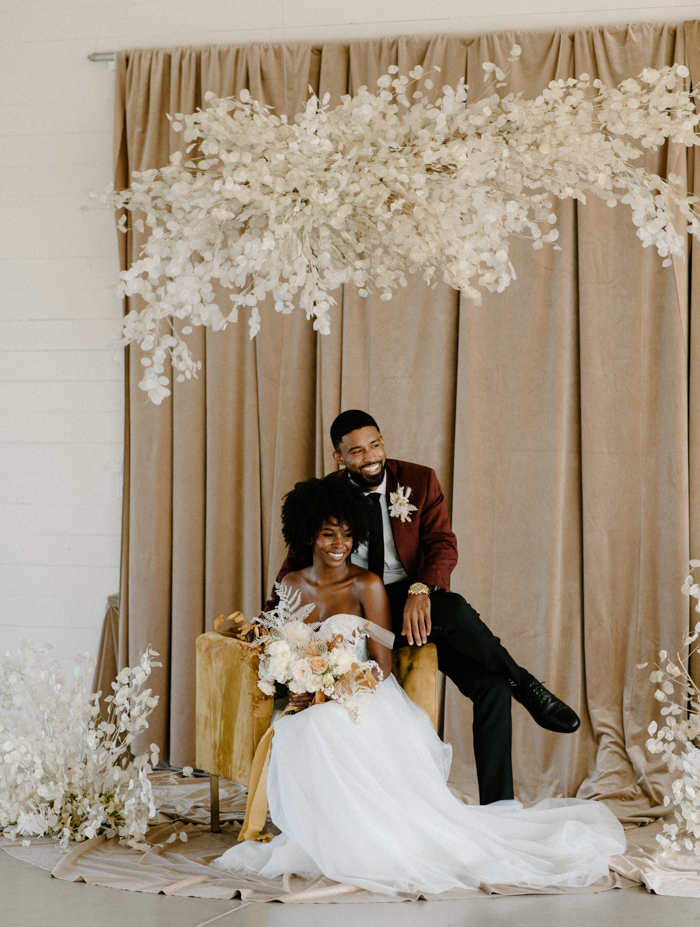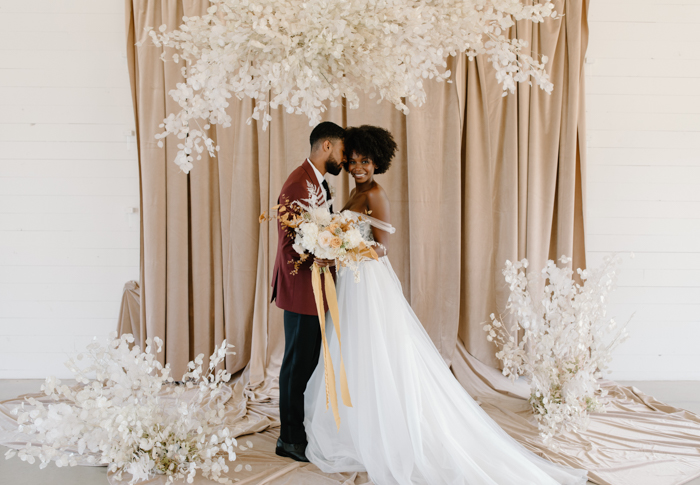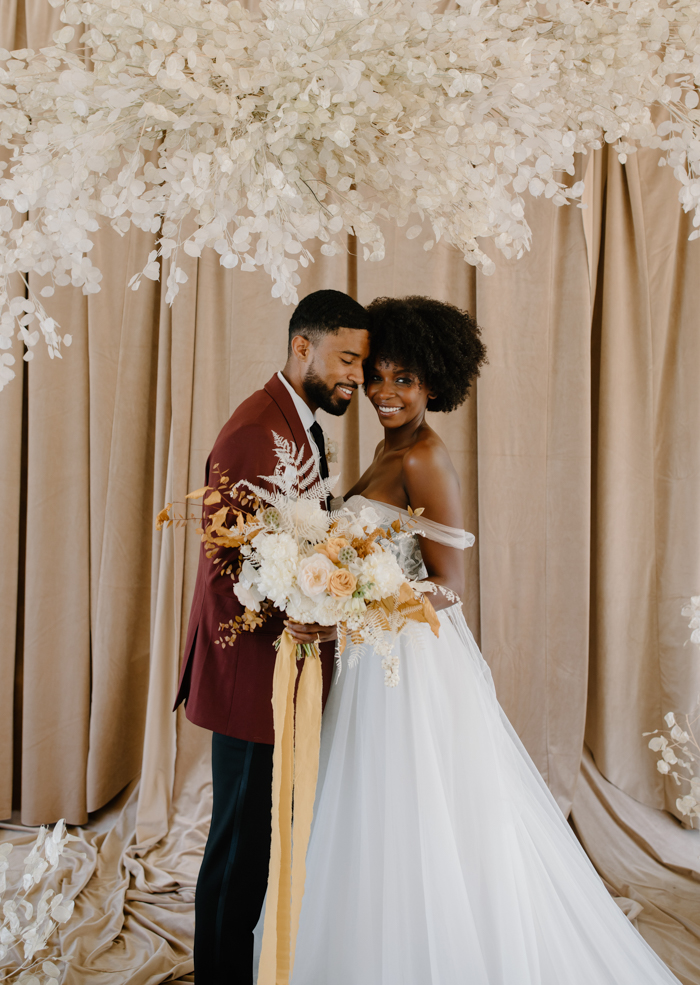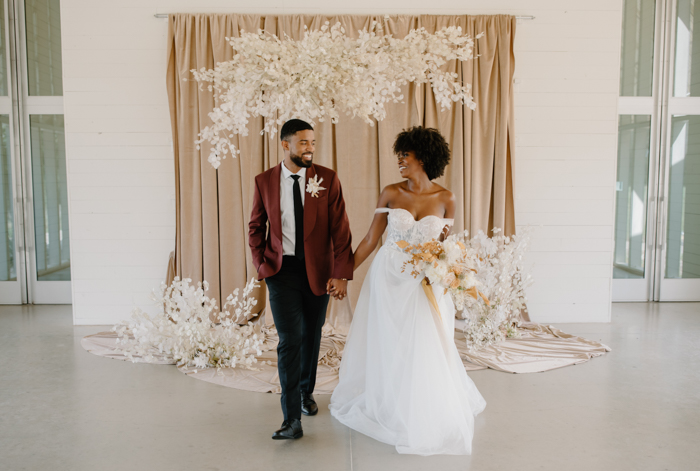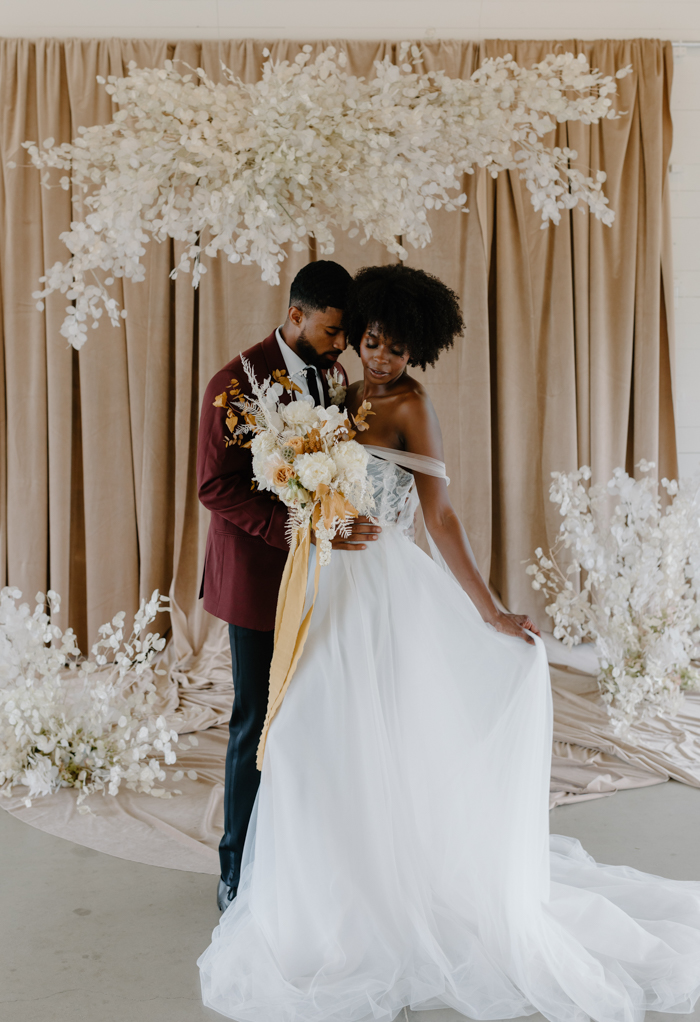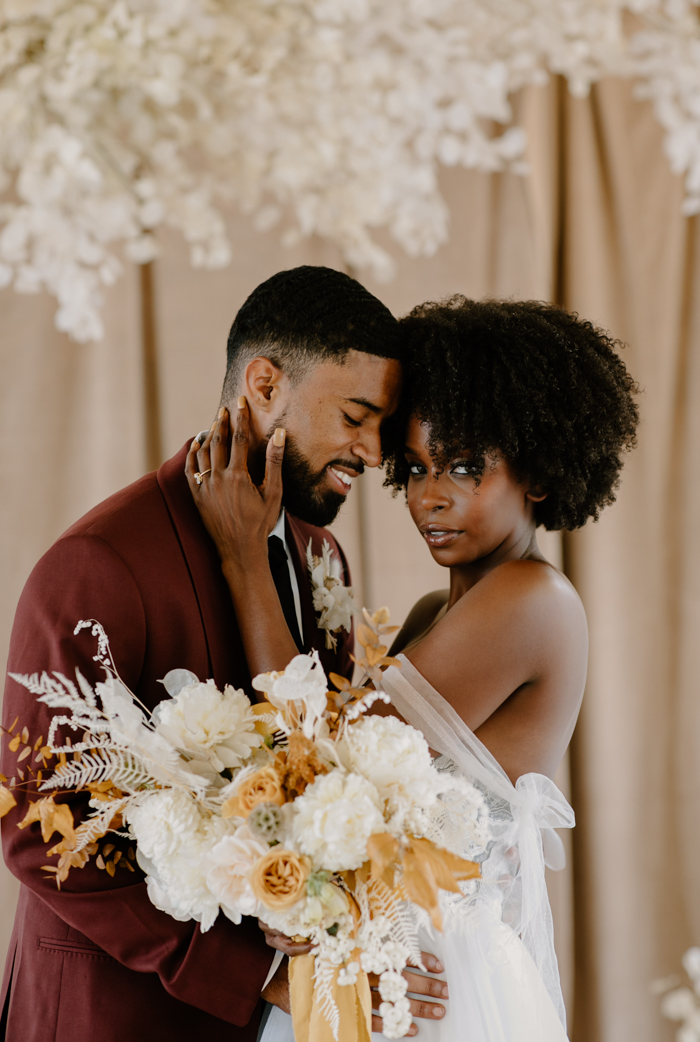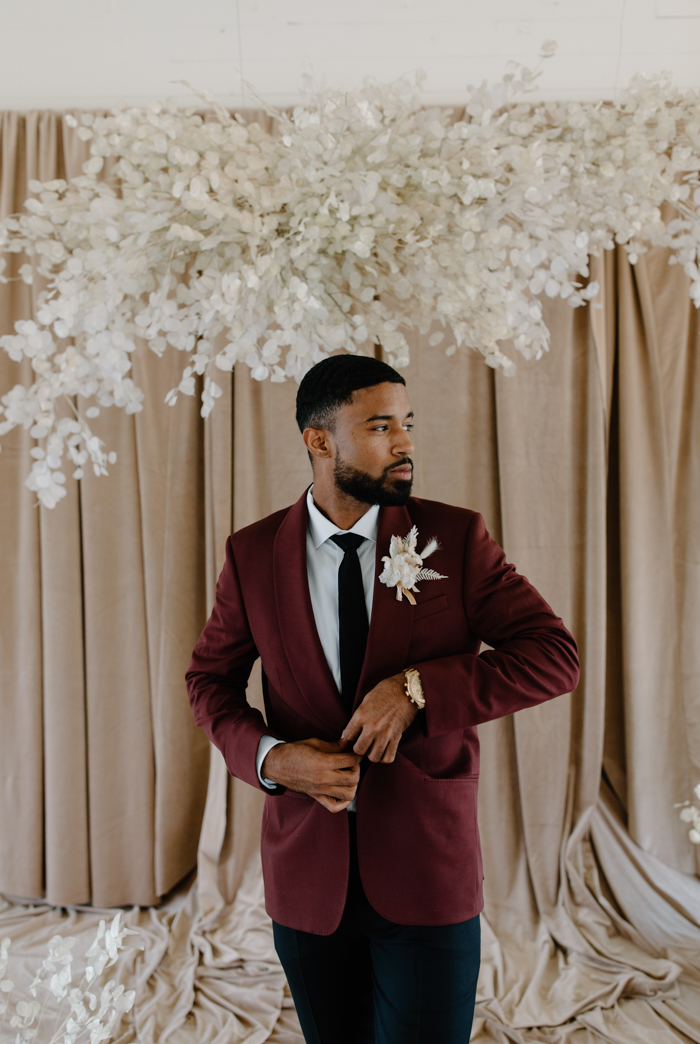 Shop similar burgundy blazers: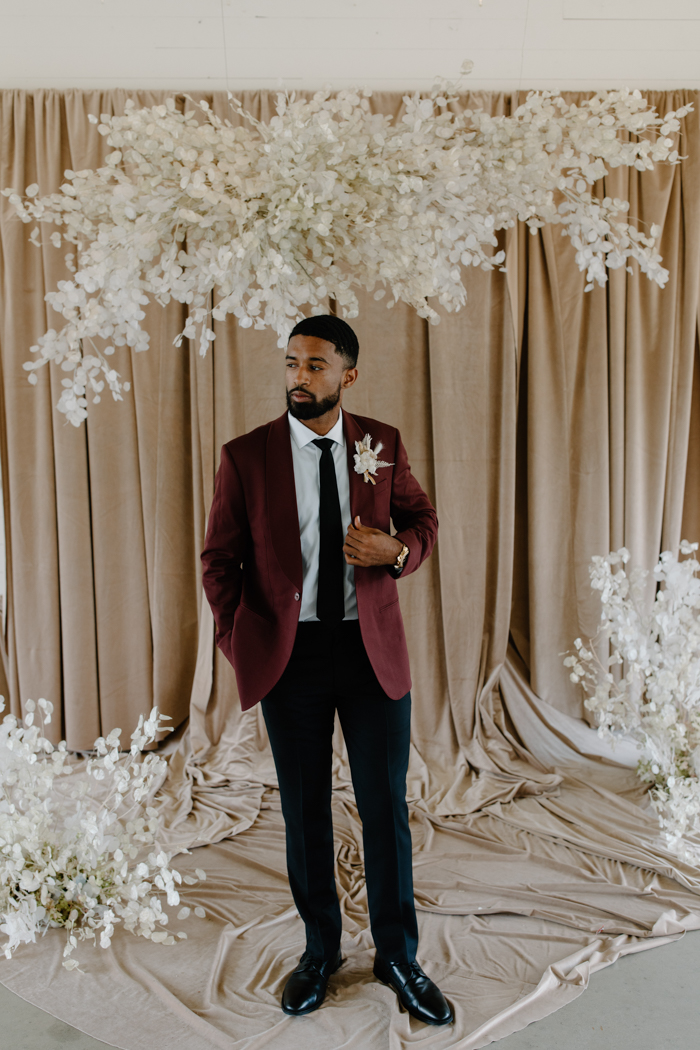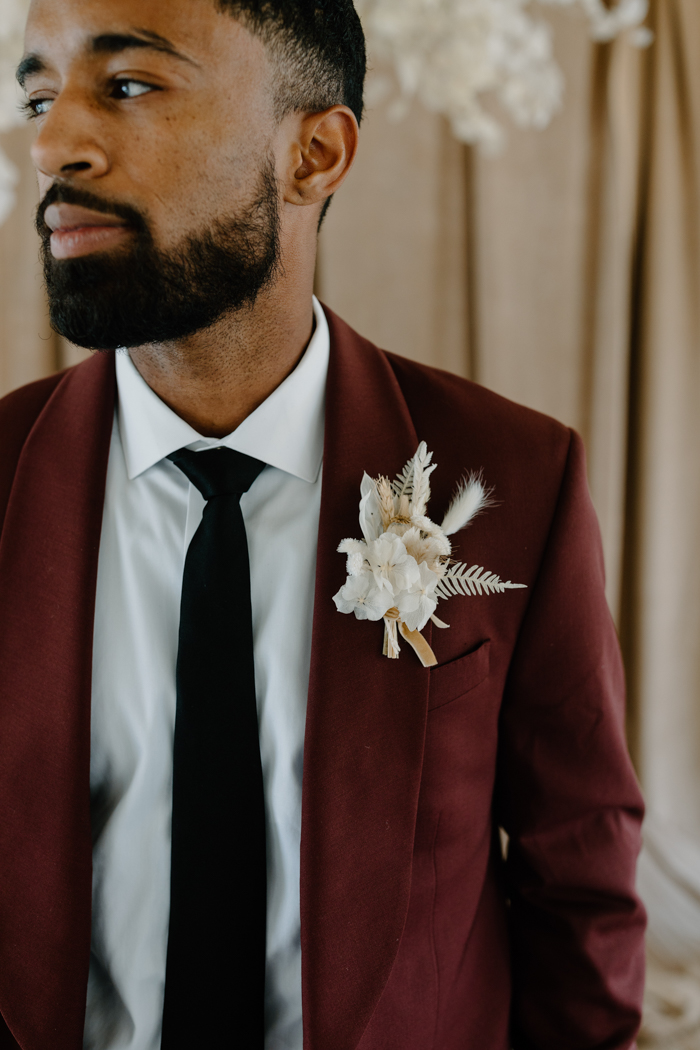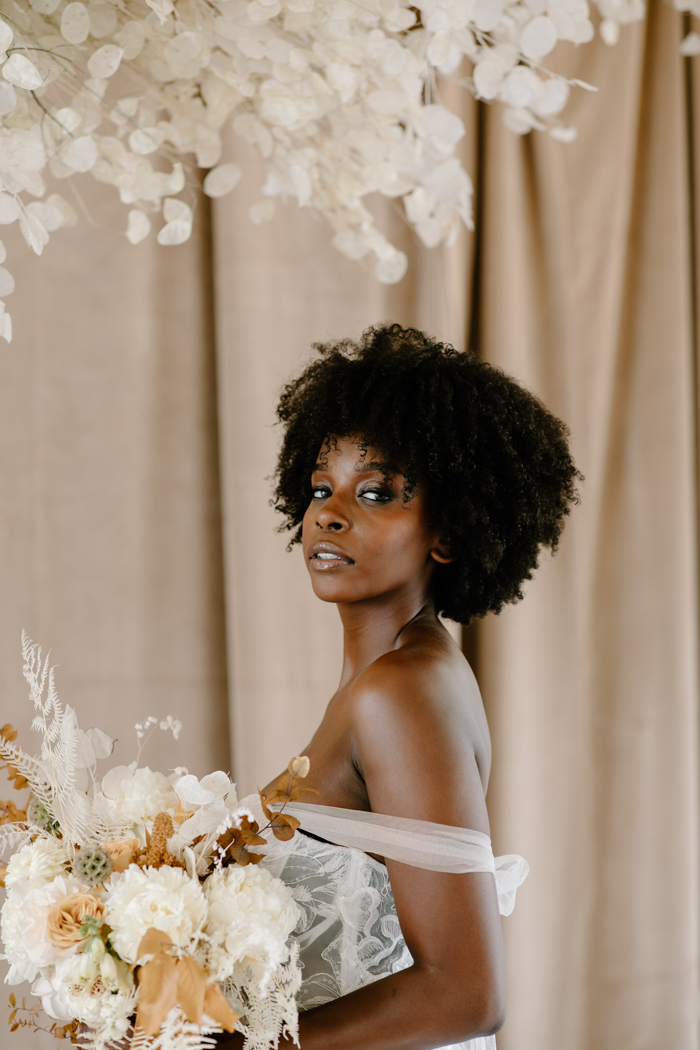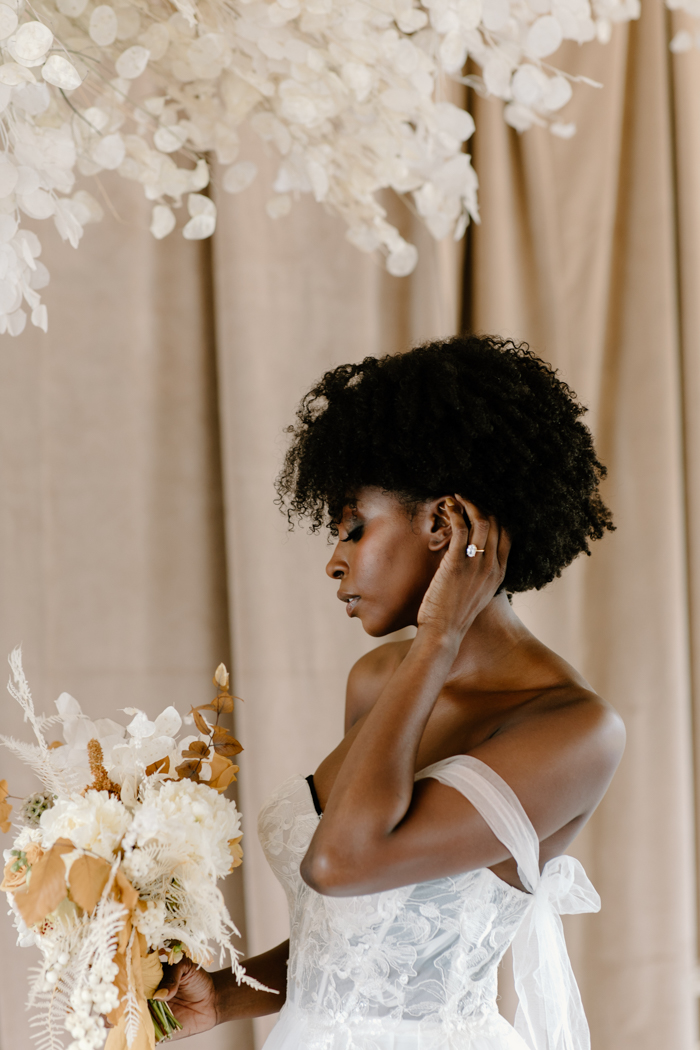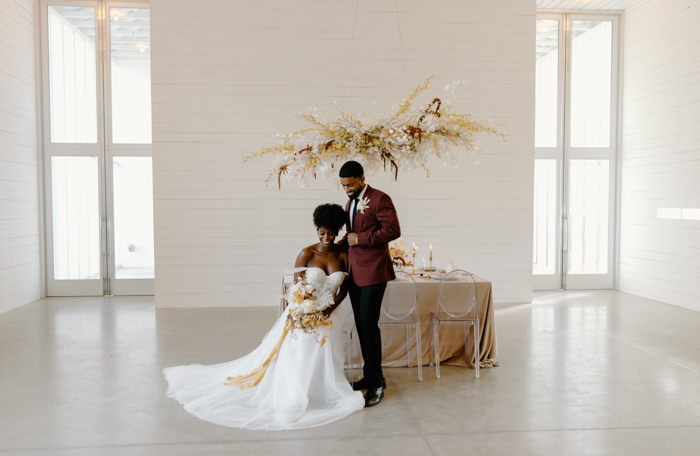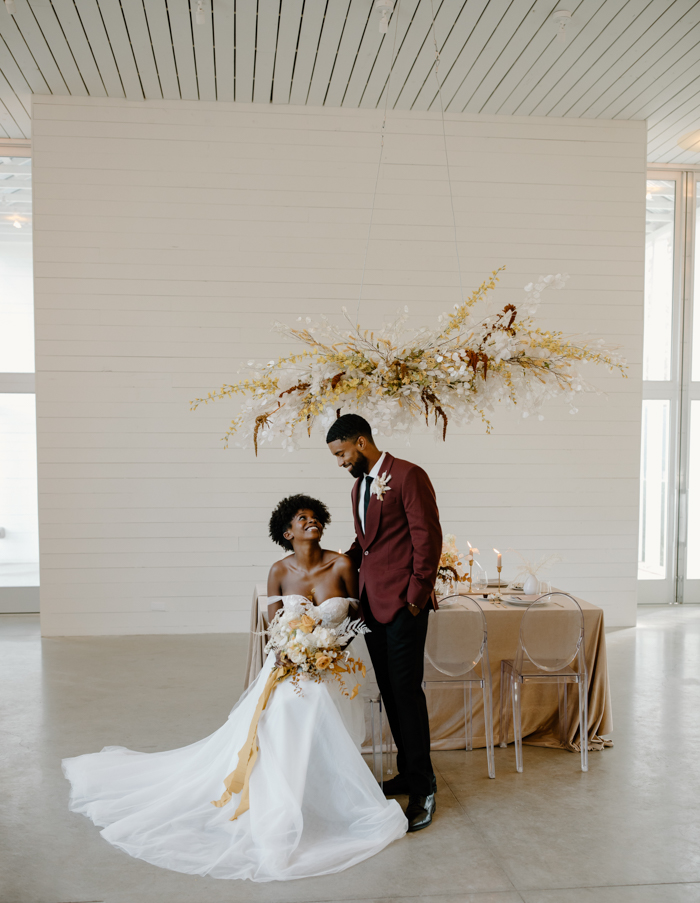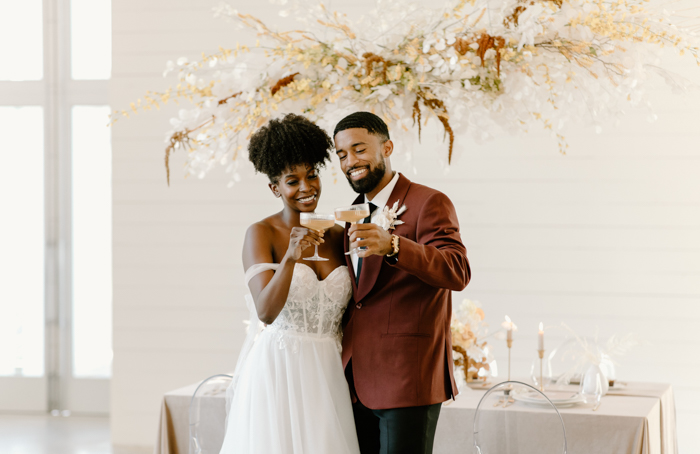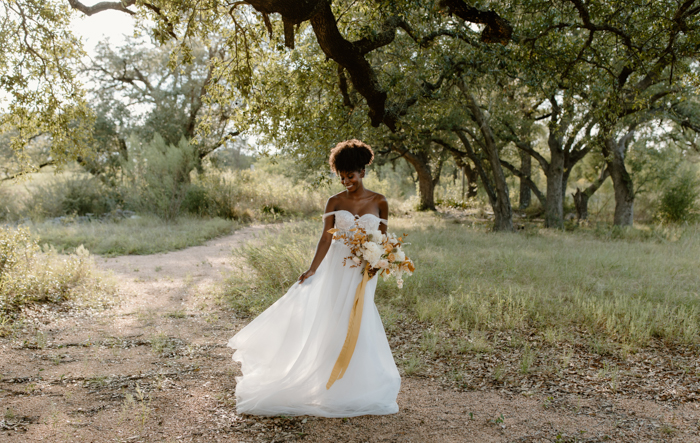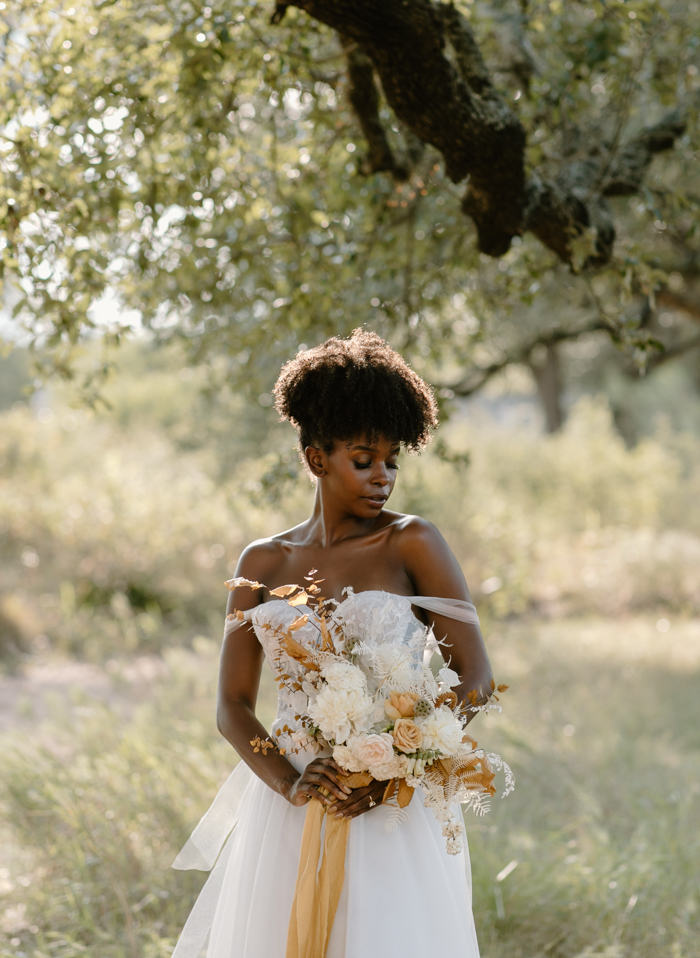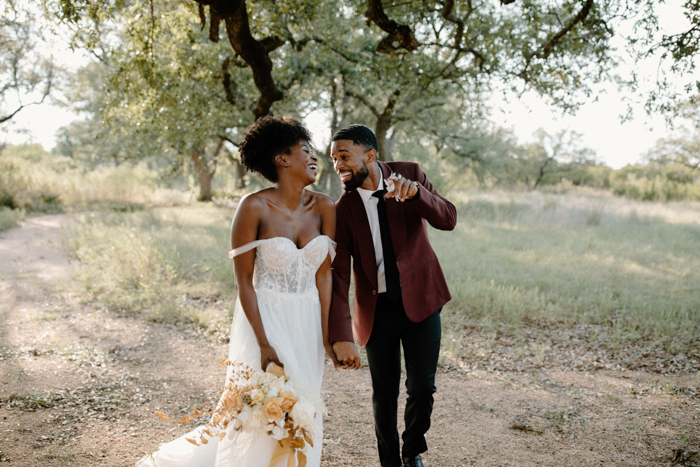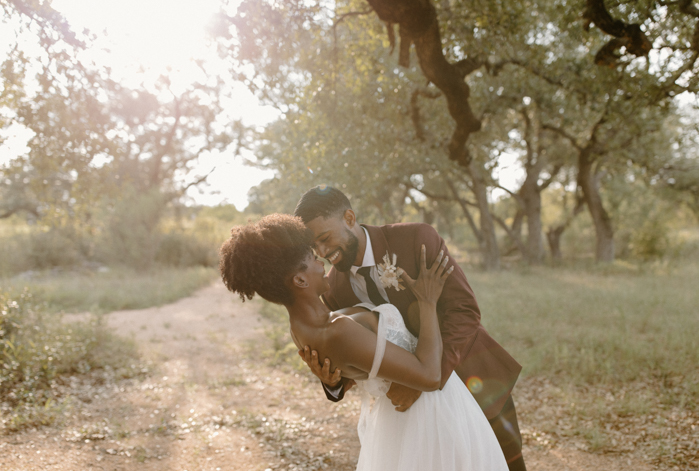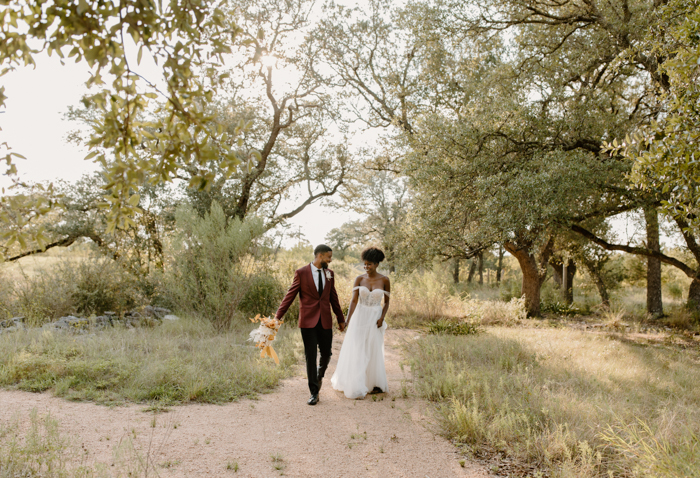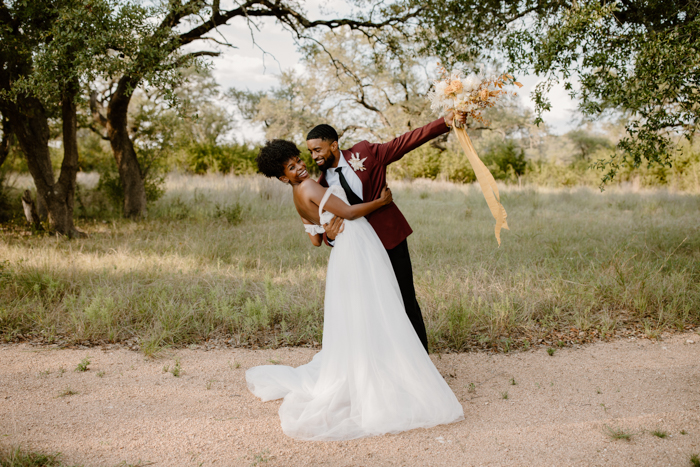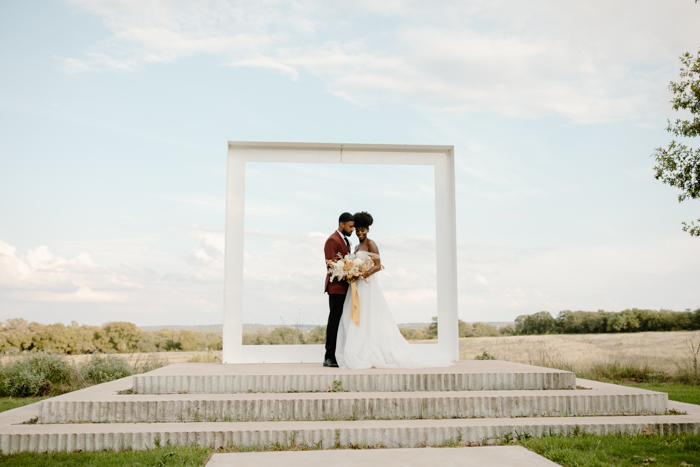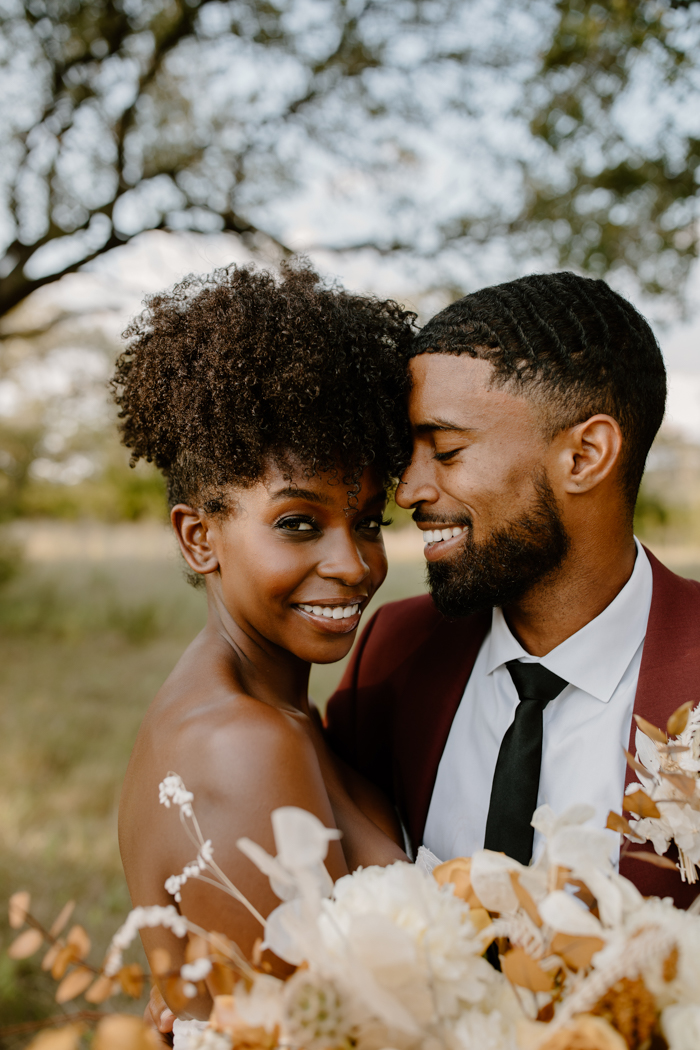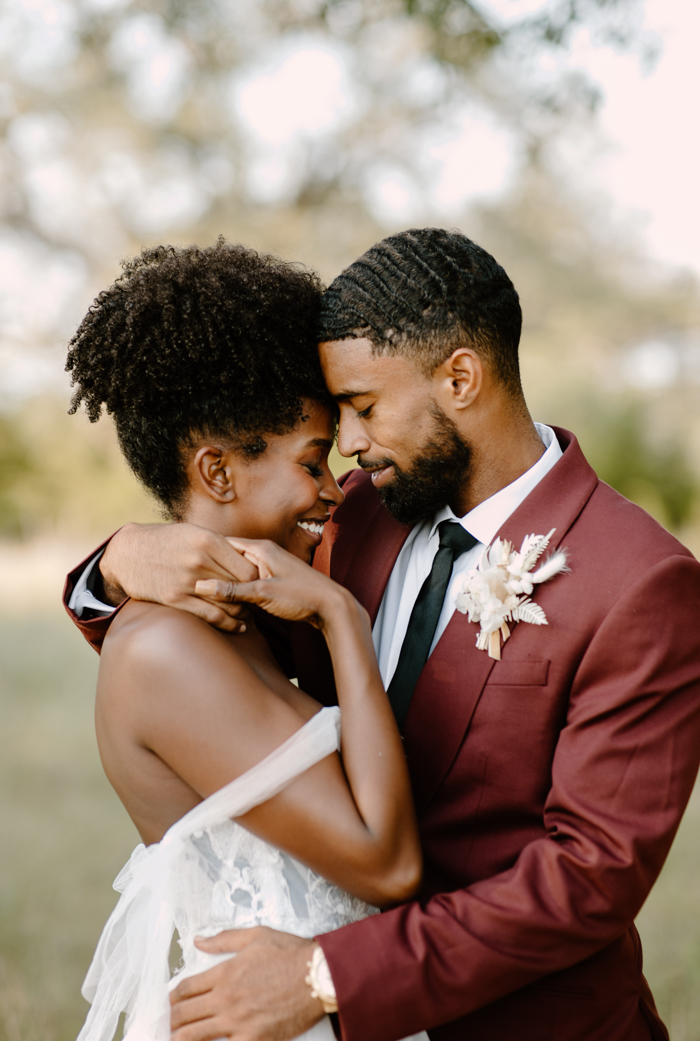 Congratulations to this talented team on creating this minimalist micro wedding inspiration, and thank you to Aurelia Baca Photography for sharing it with us. When it comes to wedding planning, there are no rules to stop you from having a fall-themed wedding during any season. All you need to do is pick out a color scheme, create a fall mood board, and then personalize it to fit you and your partner. Get started with wedding planning today!