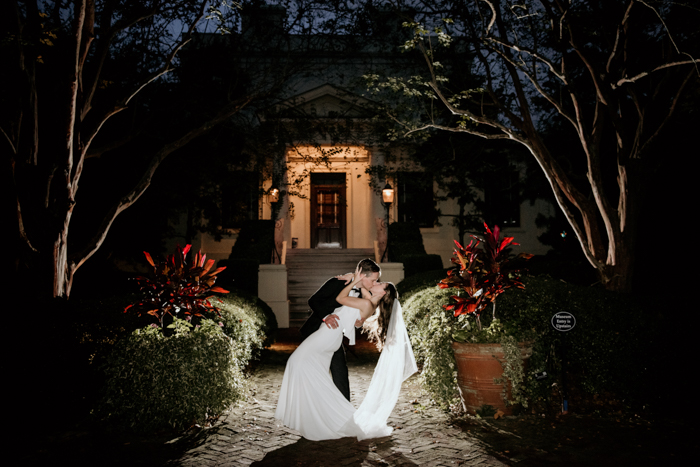 Love is in the details, especially at this elegant Savannah wedding. By keeping it simple, minimalistic, and elegant, Kristin and Alex let the city where they fell in love do the talking. They added their own personal flair to their wedding by sharing a unique wedding favor—fresh local ground coffee bags to keep the party going.
Every inch of this wedding coordinated perfectly—the wedding invitations, the bridal bouquet, the green trees of Savannah, and the table decor. Savannah and Greg from Authentic Creative captured this beautiful ceremony so keep on scrolling to see minimalism at its finest!
The Couple:
Kristin and Alex
The Wedding:
Ships of the Sea Maritime Museum in Savannah, Georgia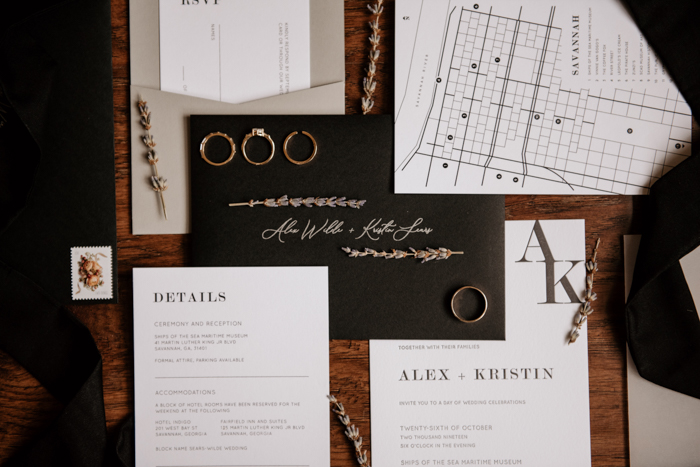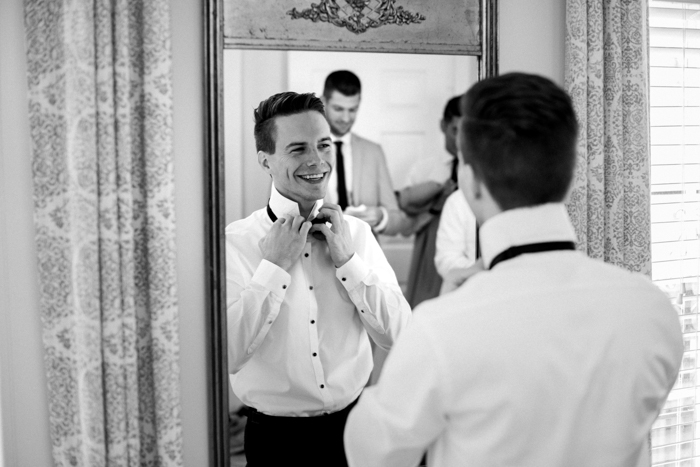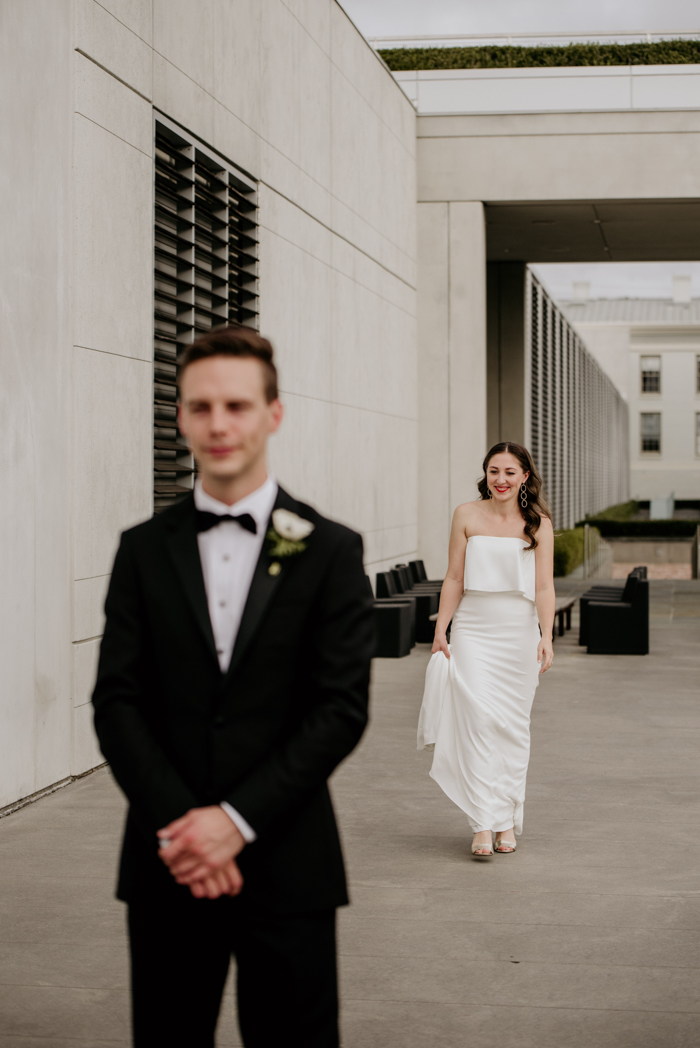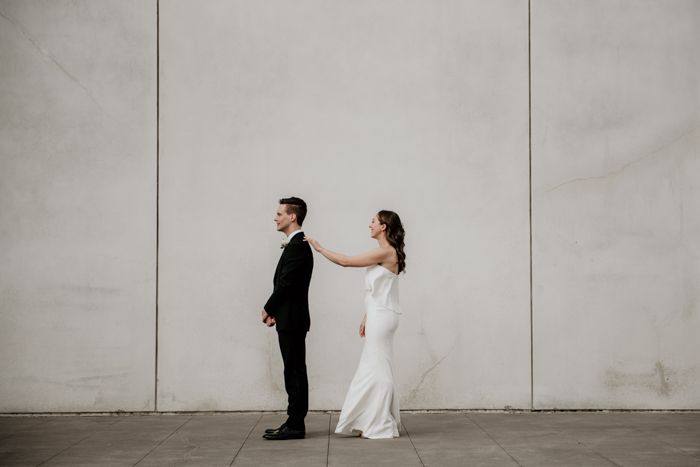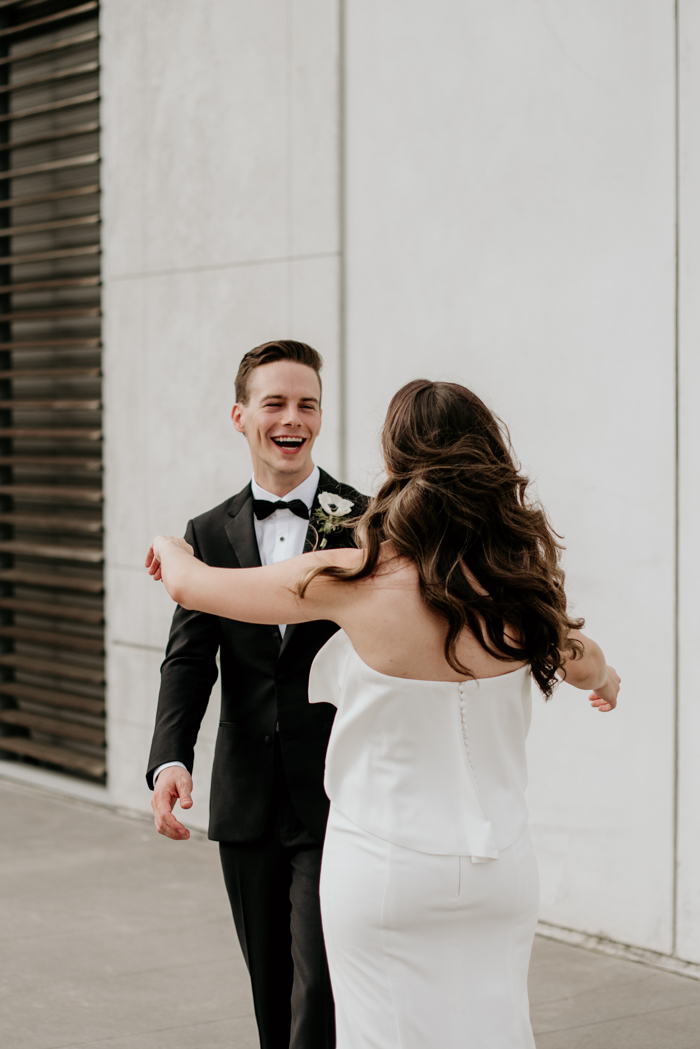 Simply Elegant Colors for this Maritime Museum Wedding
We used black and white with shades of grey for our color palette. This was honestly one of the hardest decisions to make because we do love color. Originally, we considered a bolder direction, but to achieve the timeless look we were going for the choice became obvious. We were able to get creative with some of the grey shades we used. And honestly, going with this color scheme ended up making a lot of other decisions much simpler.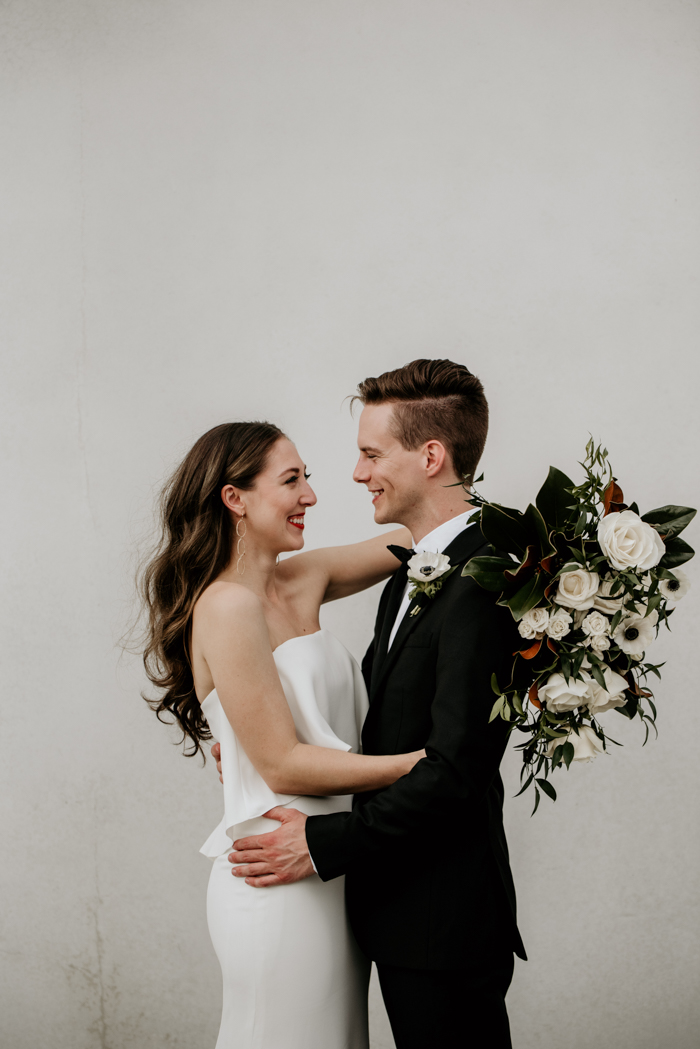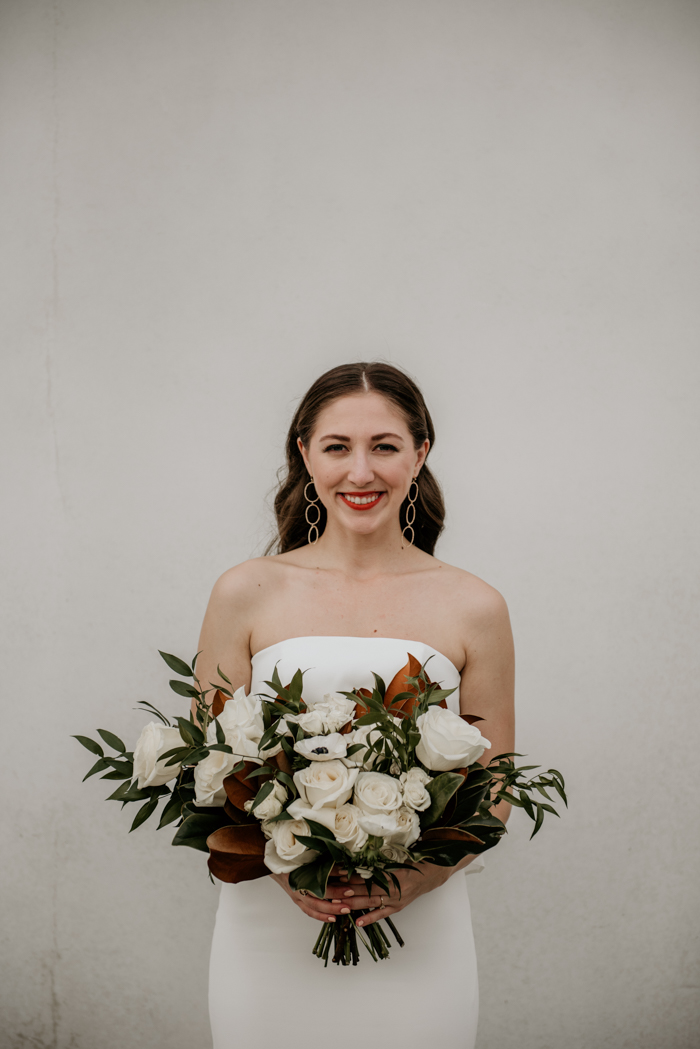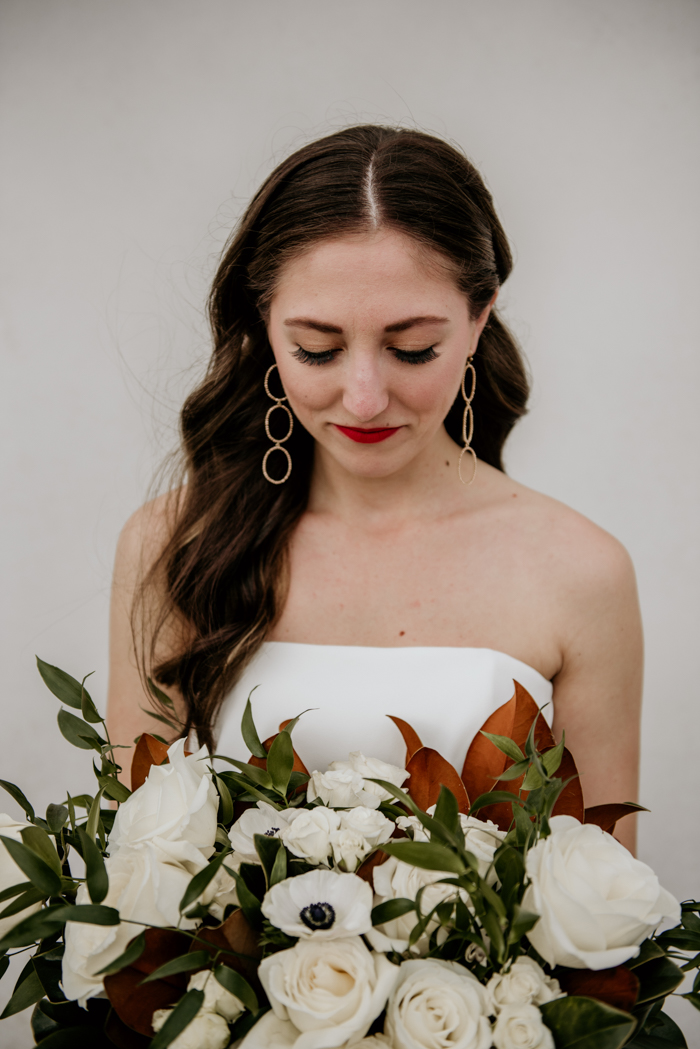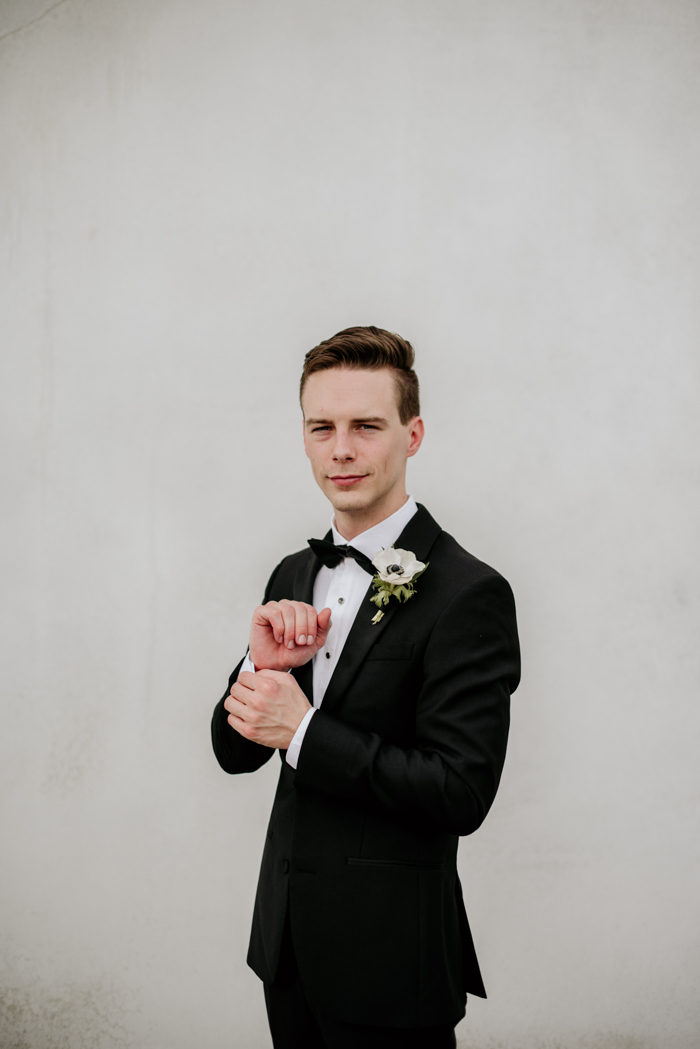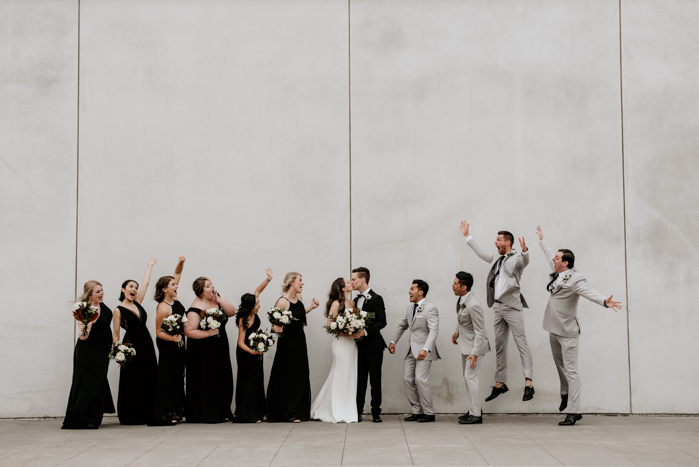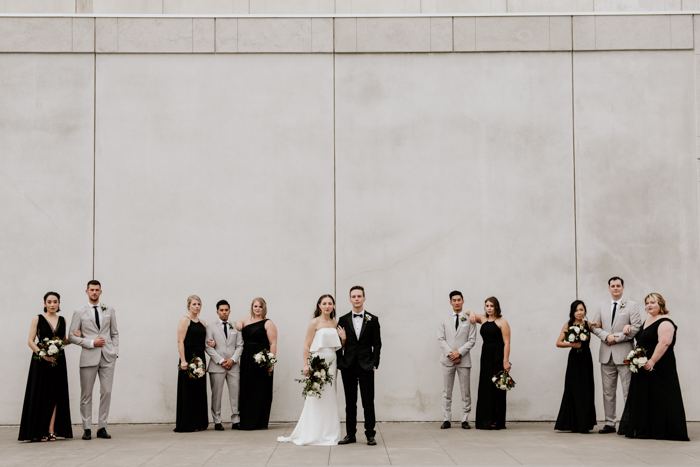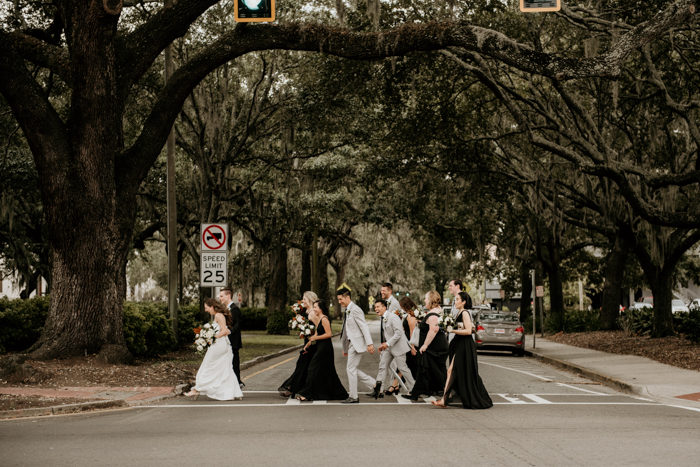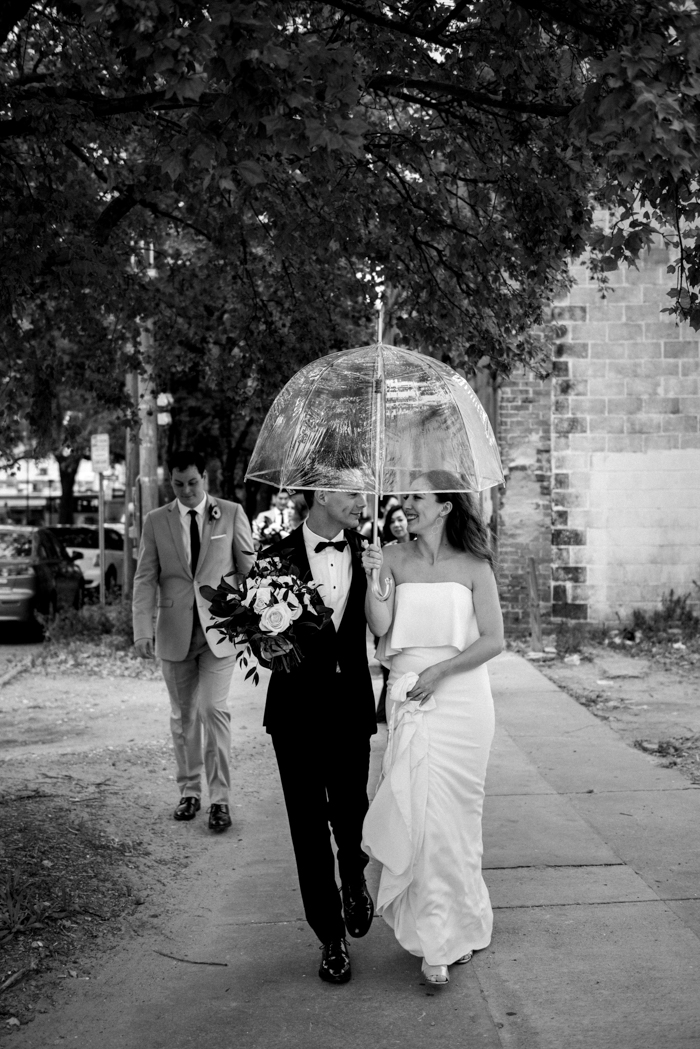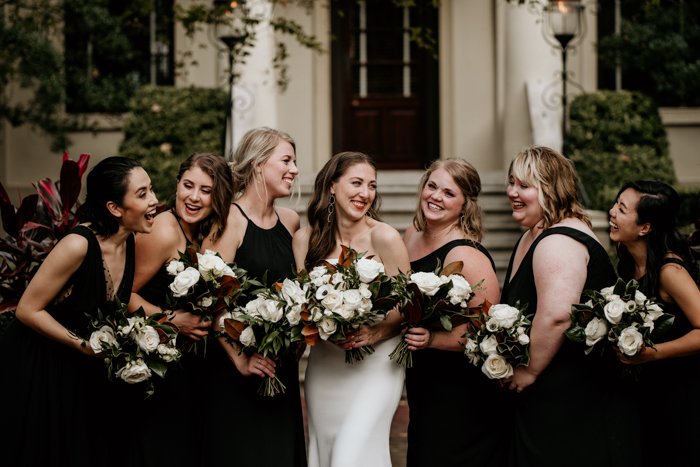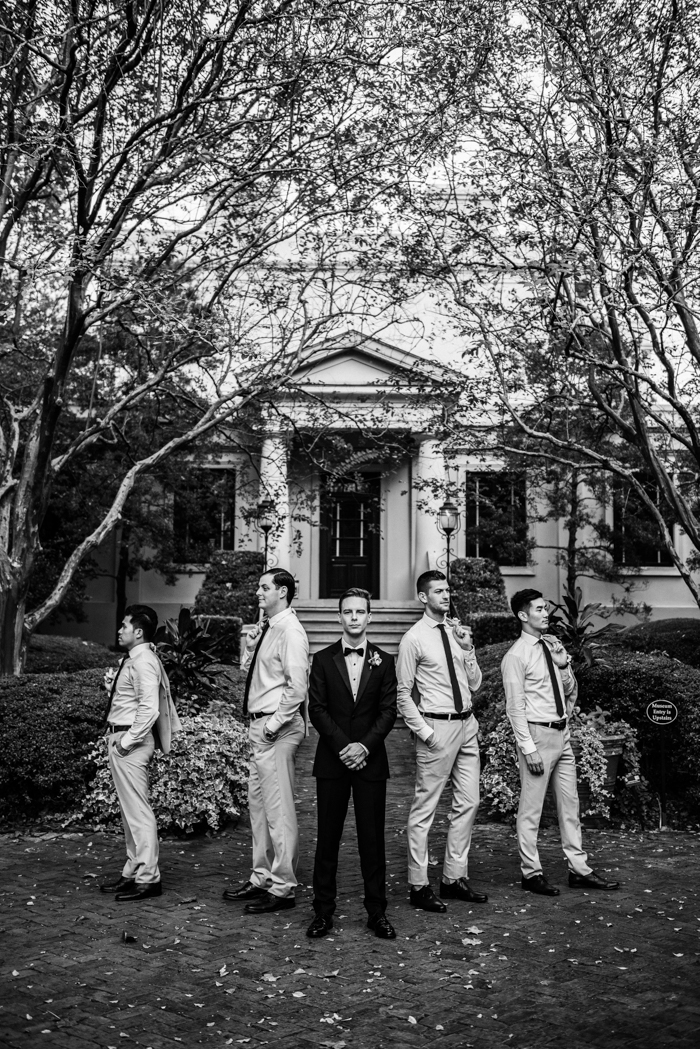 Memorable First Looks and Teary Eyes
The most memorable part of the day was definitely the first look. It was filled with the biggest emotions of the day for us—it really doesn't get any better than that feeling. Suddenly any lingering stress completely washed away and all that we felt was pure joy! I particularly loved seeing my older sister—and maid of honor— bawling her eyes out while our good friend and groomsmen offered her his handkerchief. Our photographers, Savannah and Greg, coordinated everything perfectly.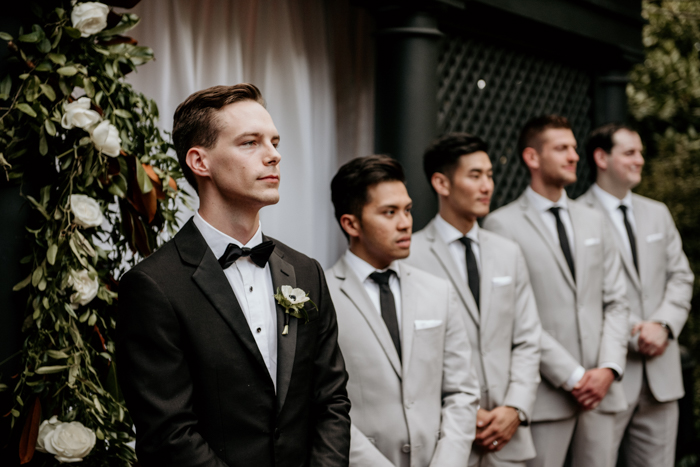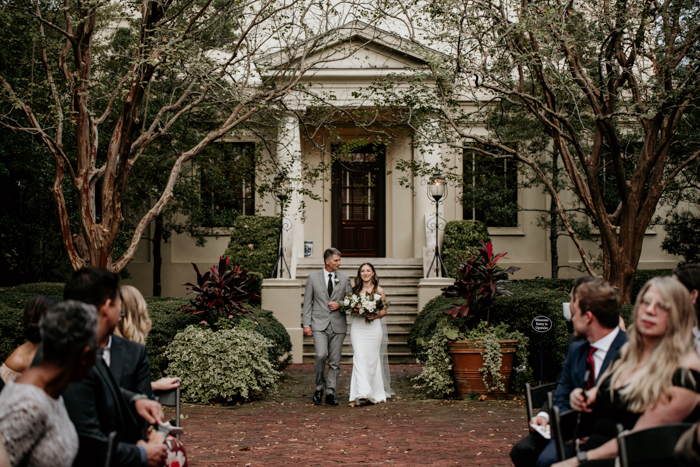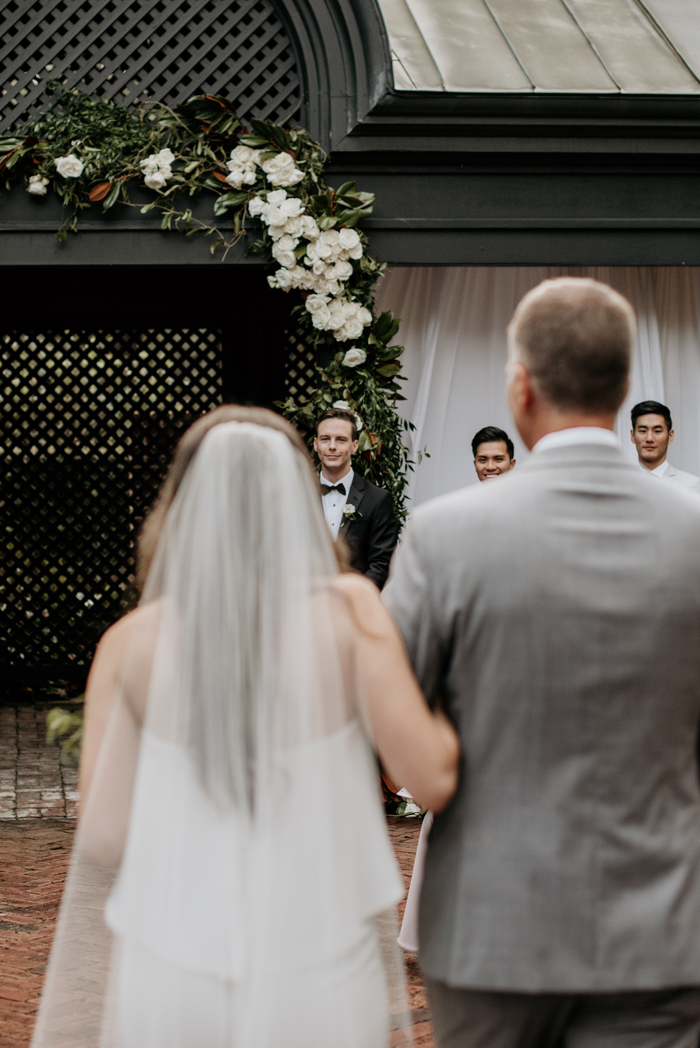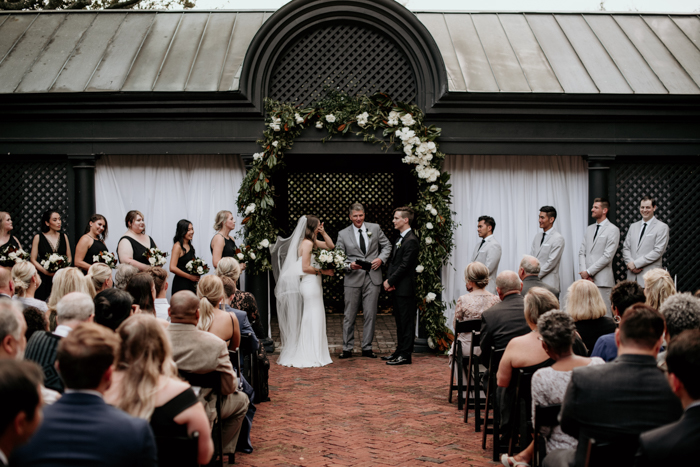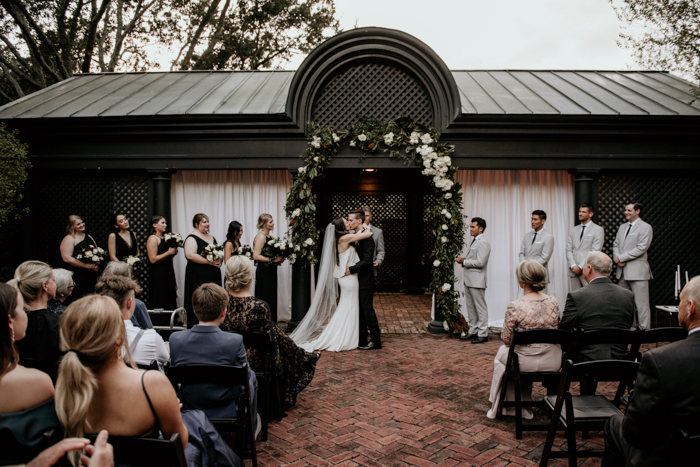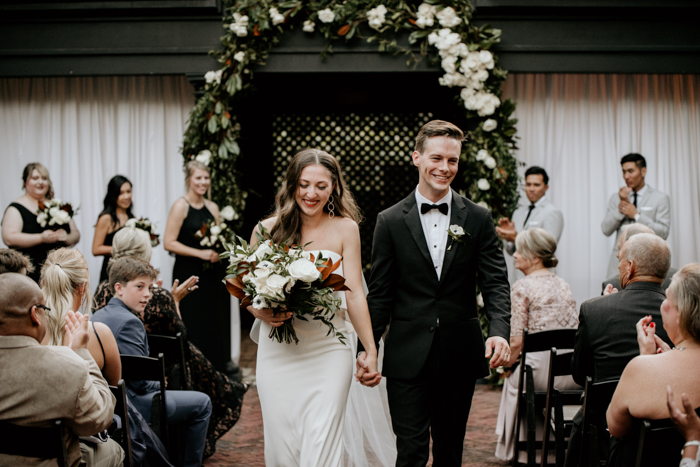 Personalized and DIY'd Wedding Touches
We DIY'd a good portion of our wedding. Utilizing our graphic design backgrounds, we designed our entire wedding suite—down to the map of Savannah with a list of all our favorite spots. We also designed all of our signs, built the frames, removed labels from 100 wine bottles for table decor (which was quite fun), created our own personalized coffee bags for wedding favors—the list goes on! We spent time on the projects because we wanted it all to look as professional as possible. It was worth it to us because we loved the time being creative and building the day together.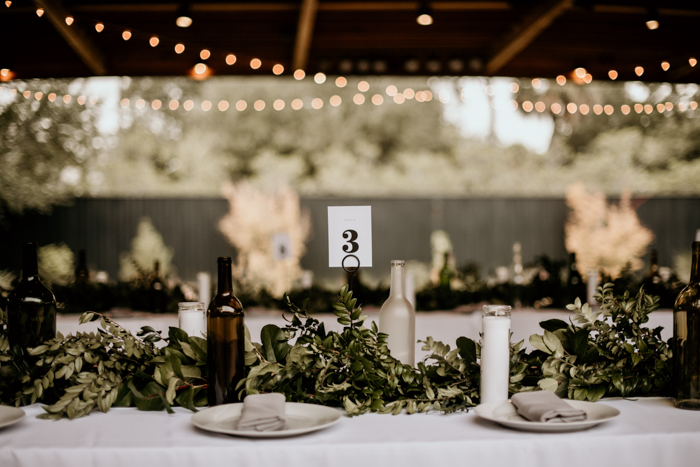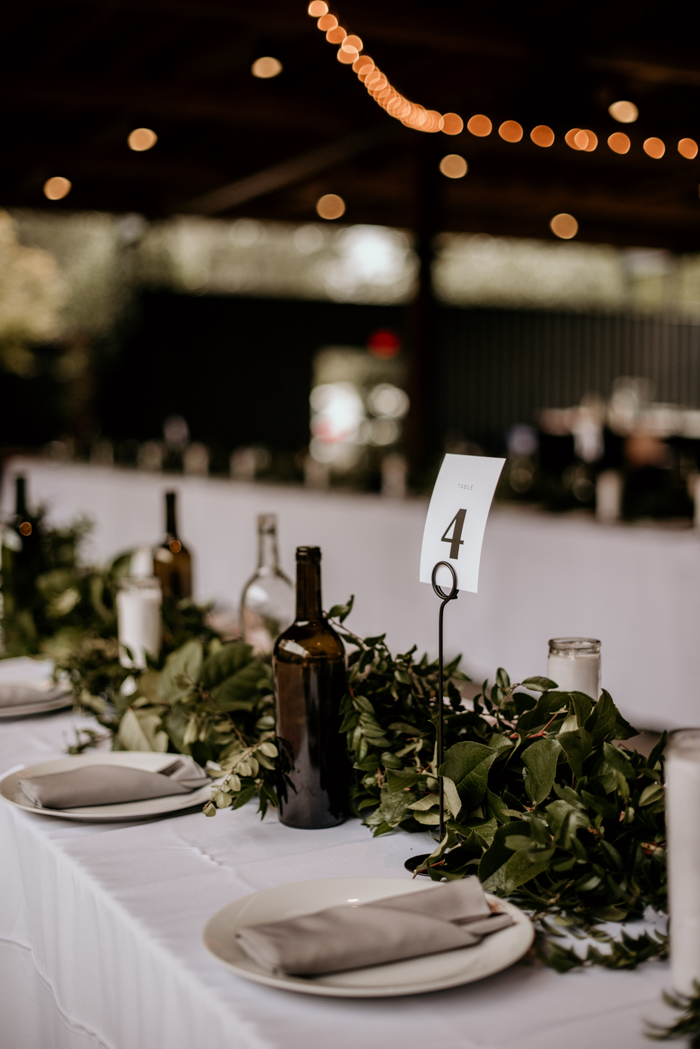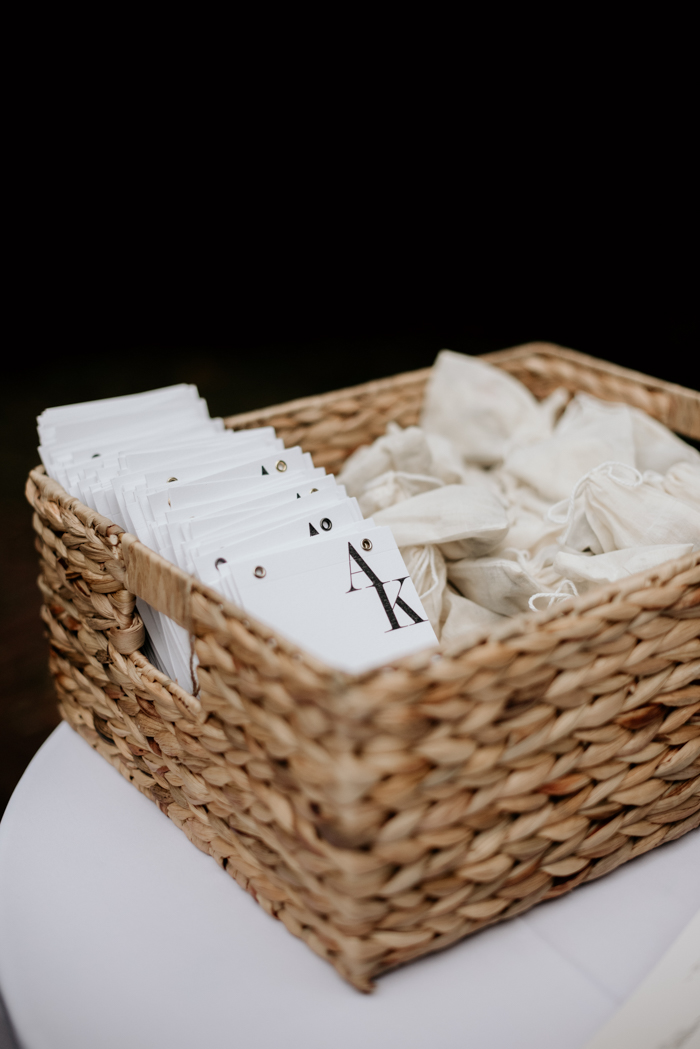 Wedding Advice from the Bride
Find inspiration and tips through other weddings but don't compare. Now more than ever it is so easy to fall into the trap of trying to be the best bride with the most beautiful wedding. I'd encourage all couples to focus on the fact that you are marrying the person you love and this day is yours to create together, then it will be perfect!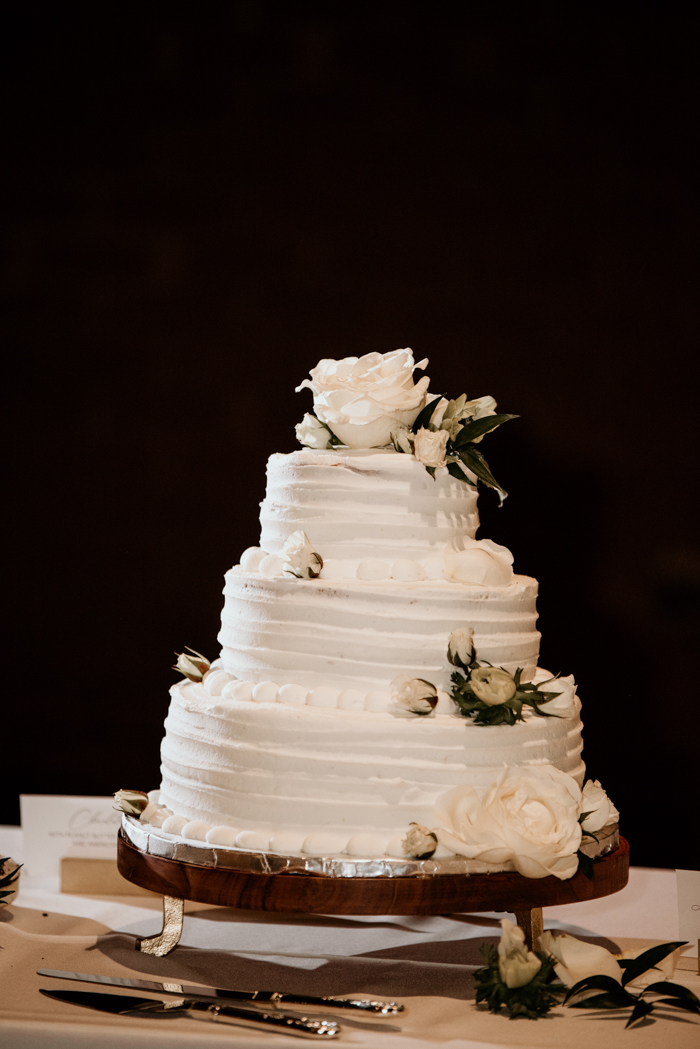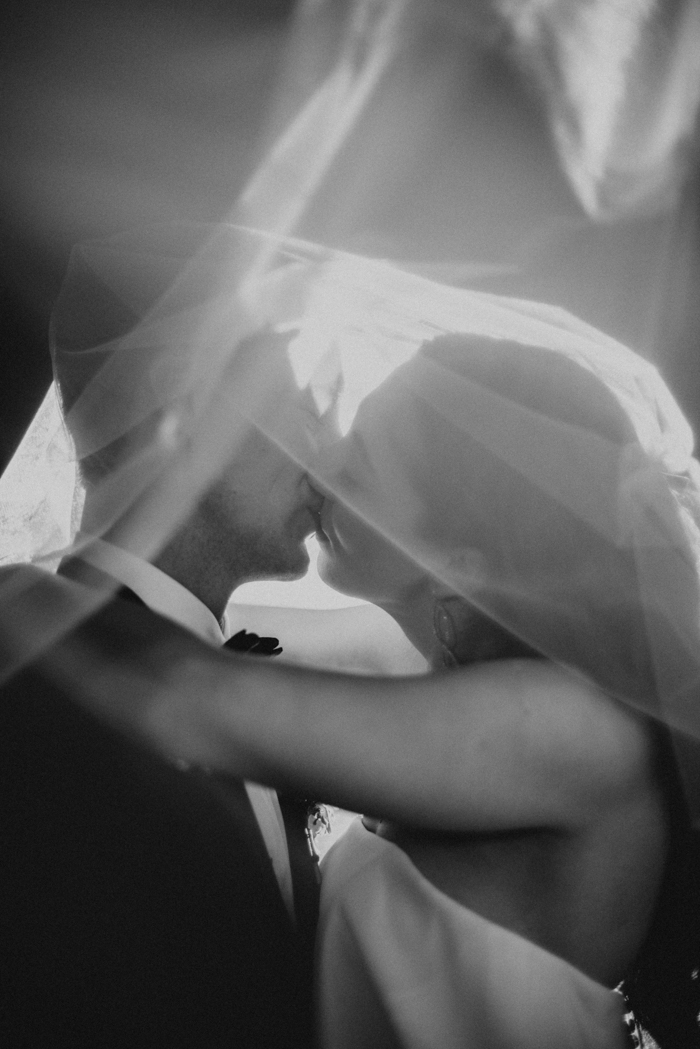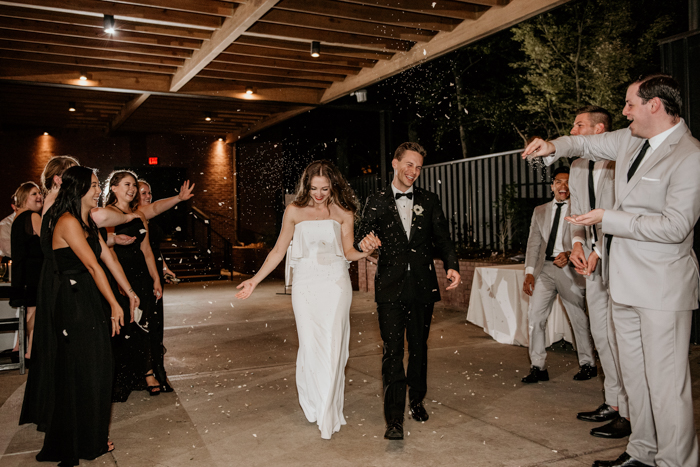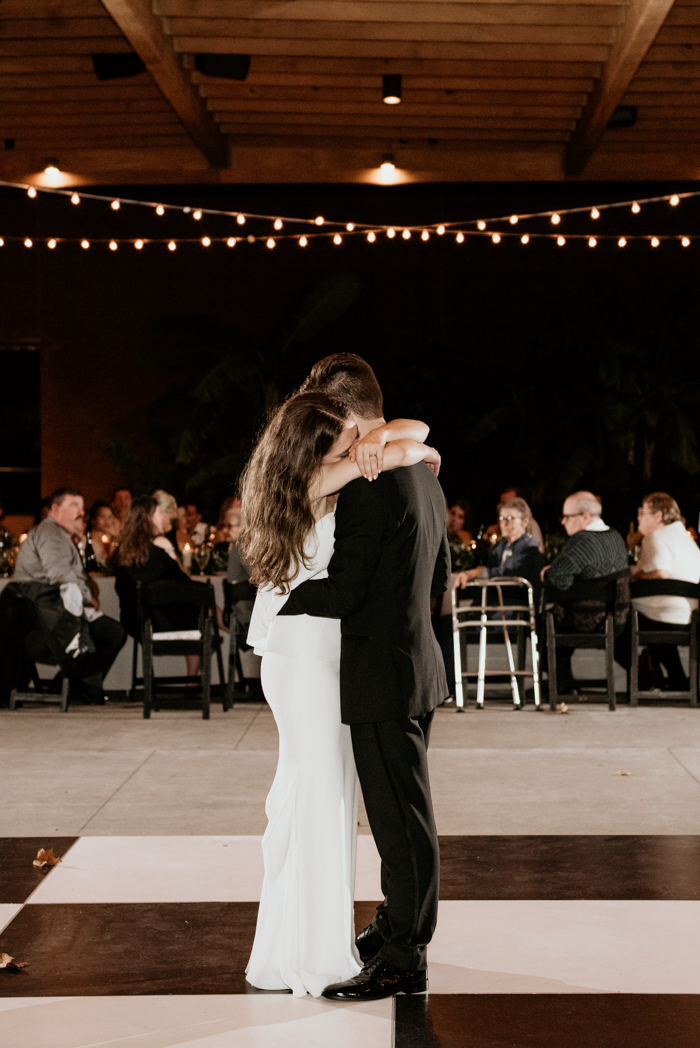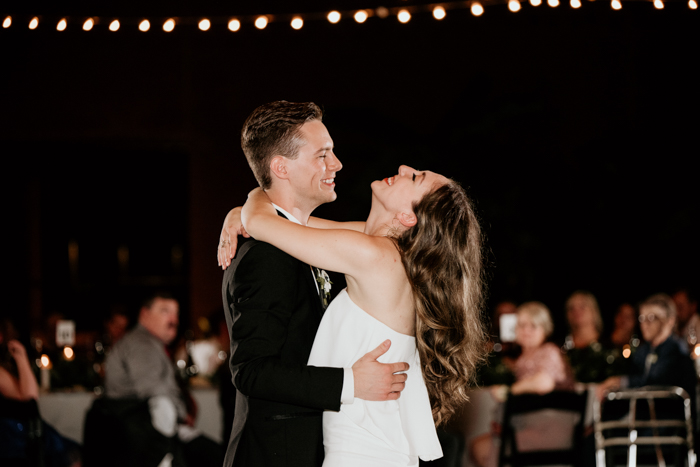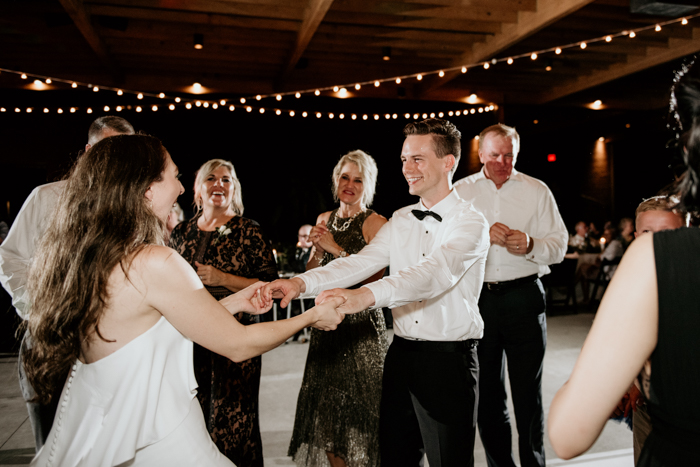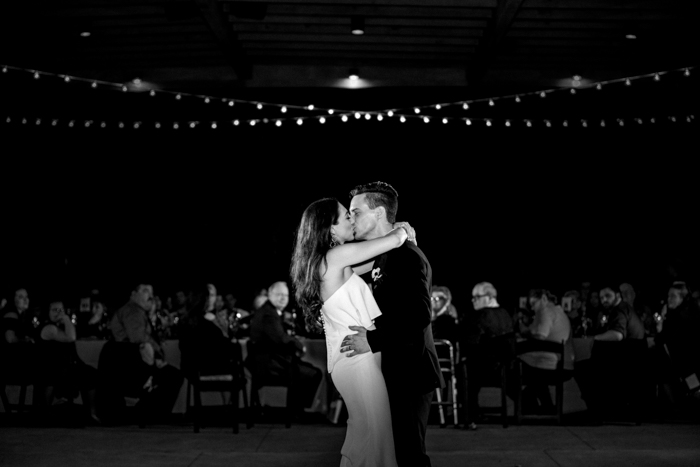 Congratulations to Kristin and Ryan on their elegant Savannah wedding. And big thanks to Savannah and Greg from Authentic Collective for capturing this beautiful day and sharing it with us. If you want to throw your own minimalist wedding, check out this Romantic Glass Factory Wedding and this St. Lucia Elopement for inspiration!