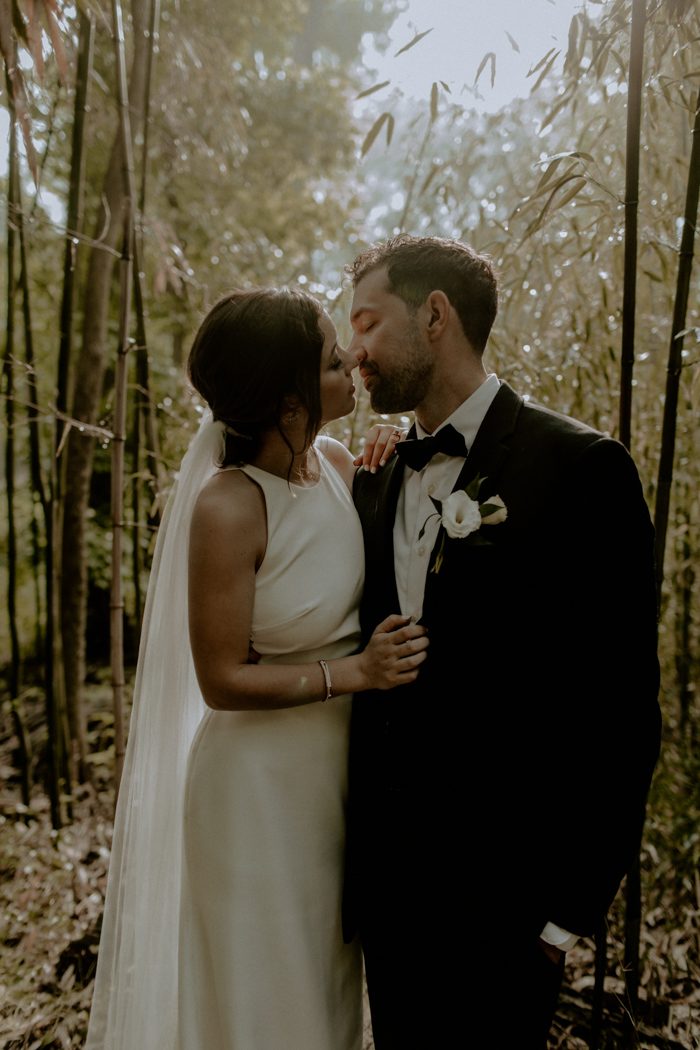 There's no place like grandmother's home, and this cozy Pennsylvania wedding is proof positive why! Not only was this sentimental location the beginning of Elizabeth and Joseph's forever, but it's actually the place where they now call home after inheriting and moving into the property just one month before their special day. The bride, who is a graphic designer/creative director and owns Elizabeth Rosetty Art & Design, created all of the stationery and signage for the day, and the groom strung lights through their tent and built the yard games to give their reception a distinctly at-home feel. While the florals were mostly greenery with hints of white, Flowers by Jena Paige added subtle pops of color to the ceremony backdrop and sweetheart table to make those spaces stand out among the crisp, clean design. Even amid a post-ceremony rainstorm, this day was full of unparalleled elegance, naturally cozy vibes — and even had a surprise aerial performance during cocktail hour — all of which Sarah B Photography captured in stunning detail!
The Couple:
Elizabeth and Joseph
The Wedding:
Private Residence, West Chester, Pennsylvania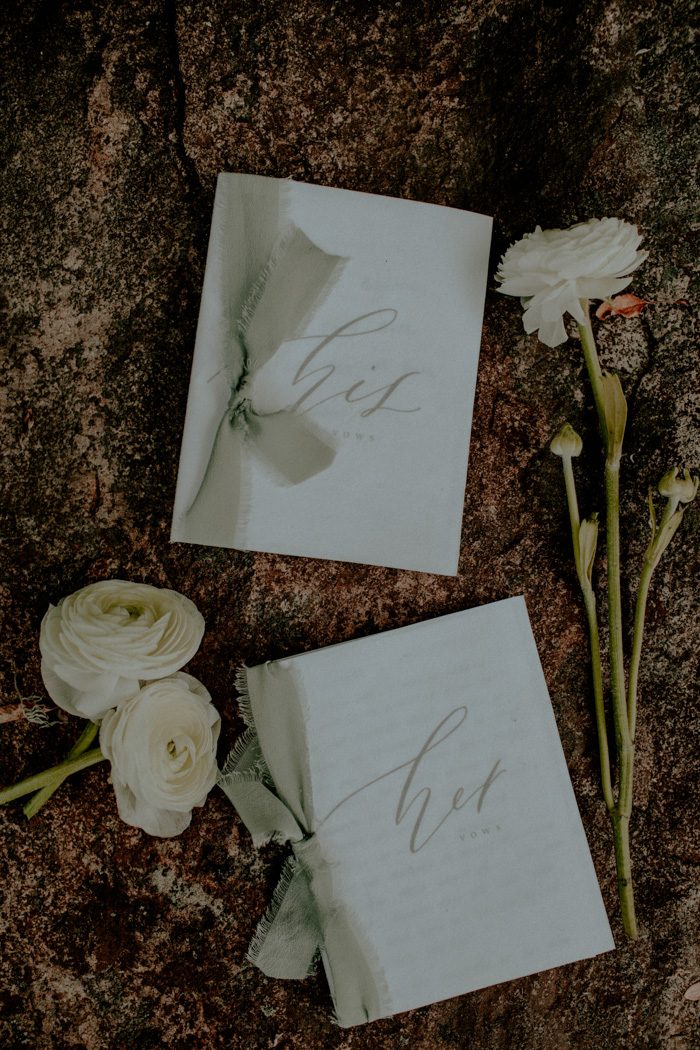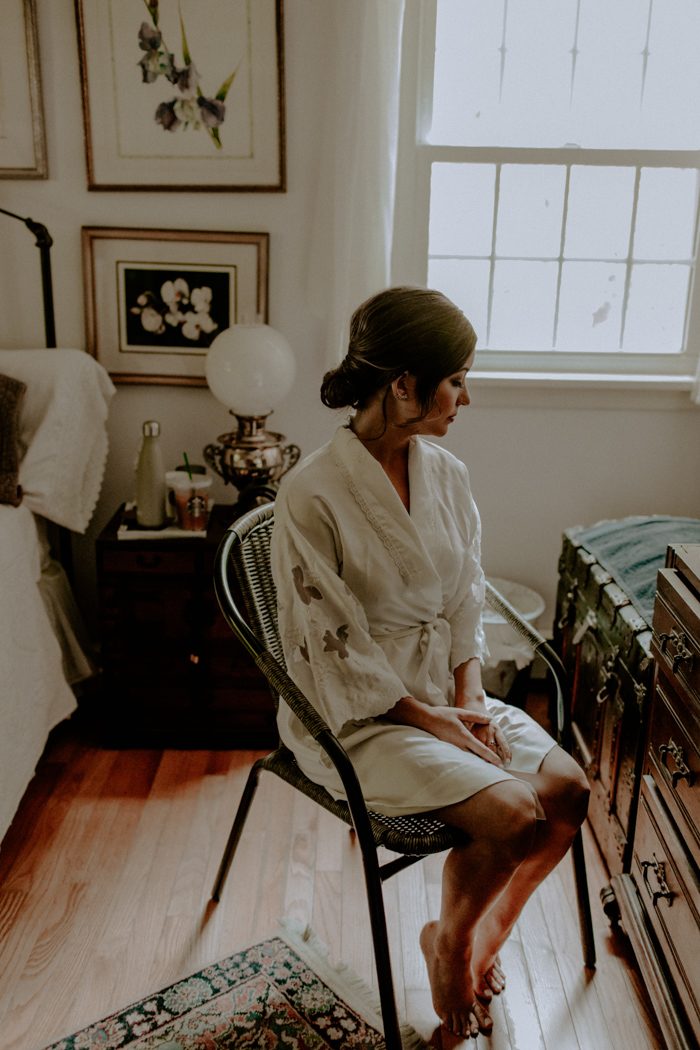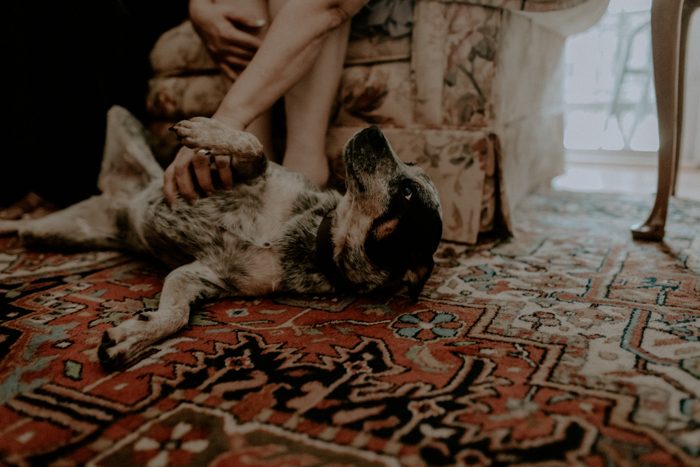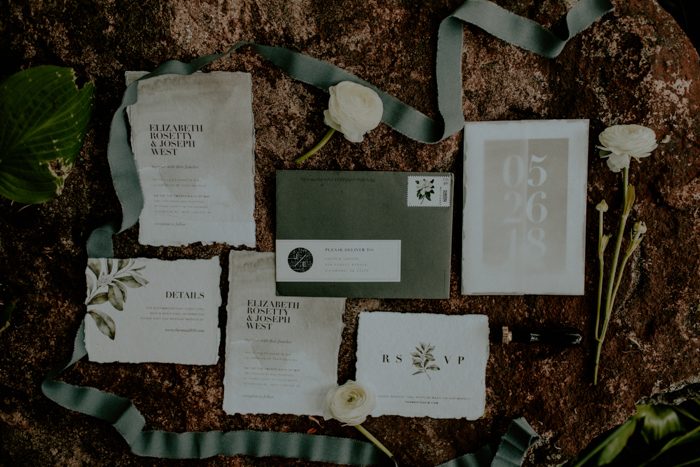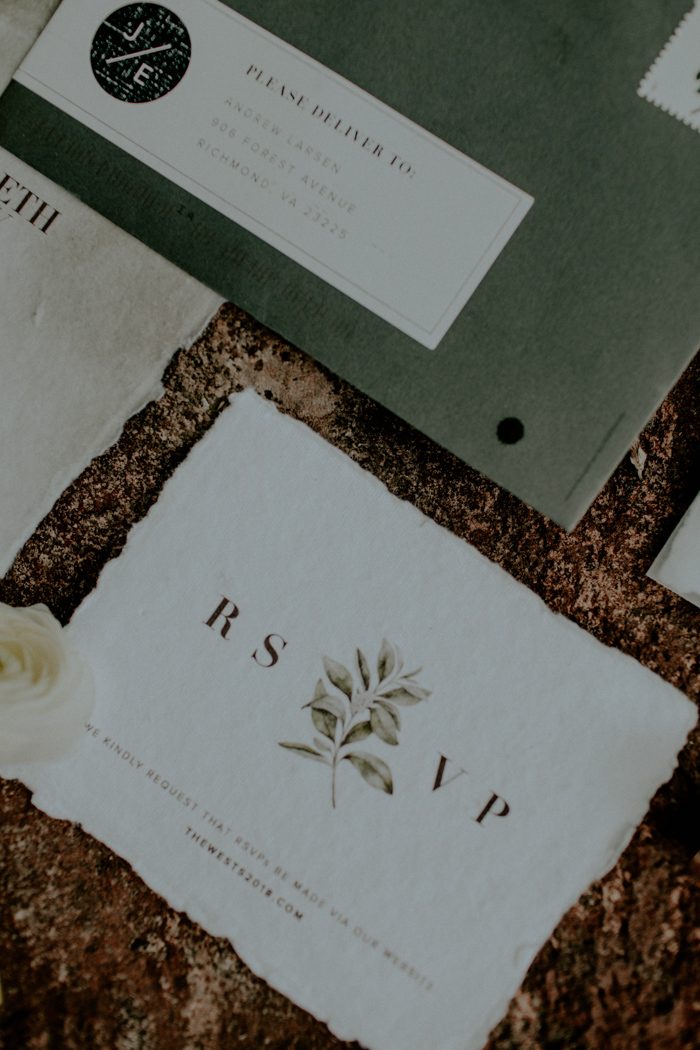 The most important part of wedding planning was that every minute and every decision was meaningful to us and showed our love and appreciation for each other, as well as our friends and family. Because we come from opposite coasts and because of some health issues in our family, we knew how special it was that we would have everyone who has helped shape who we are from various stages and places in our lives become part of the same world for a day. We wanted everyone to walk away with new friends, new family, and a true appreciation for those relationships.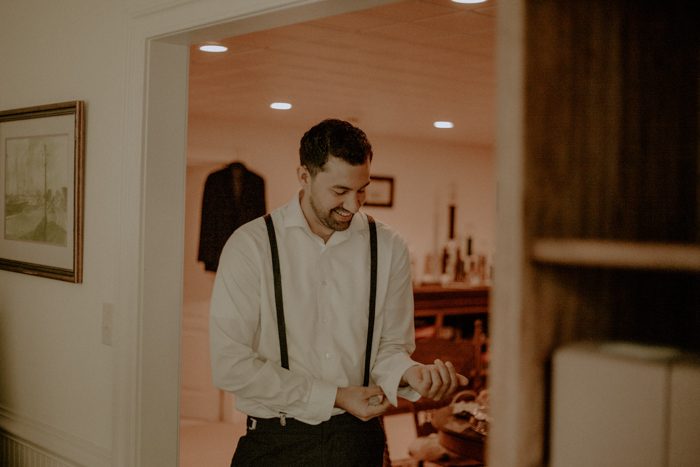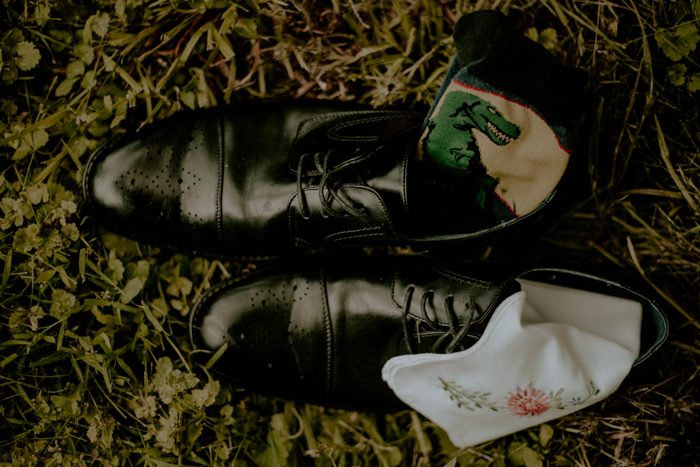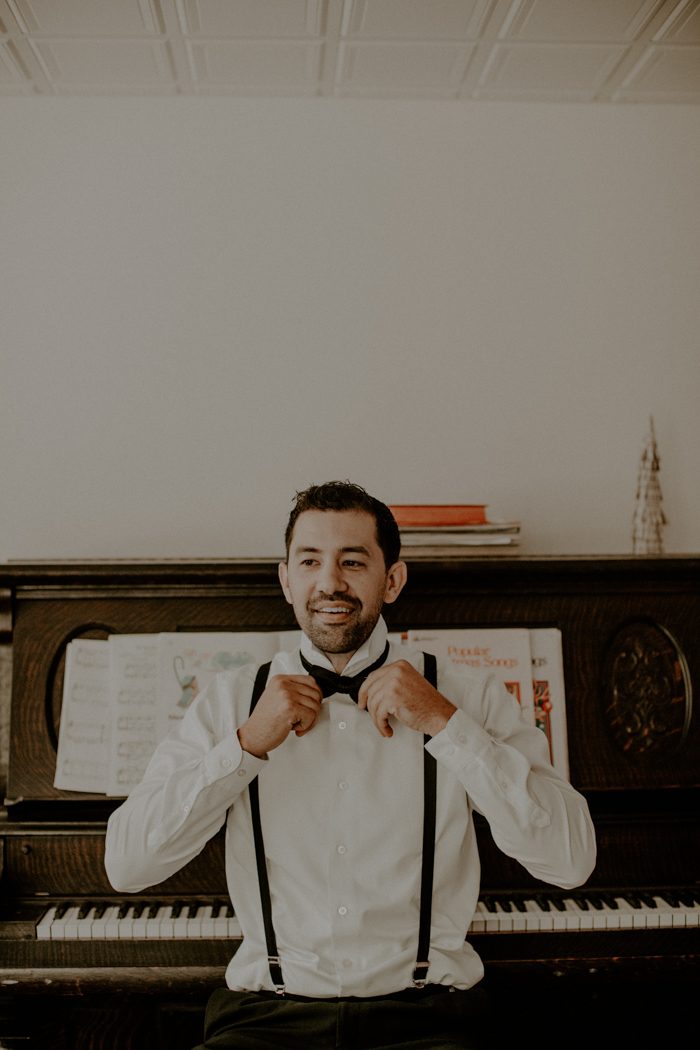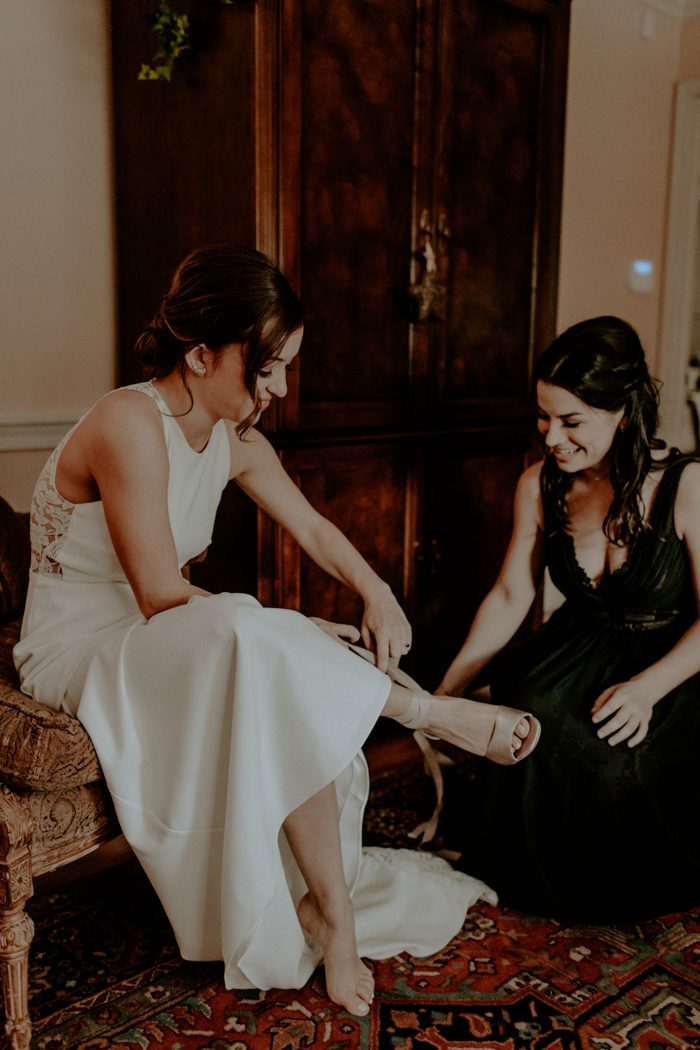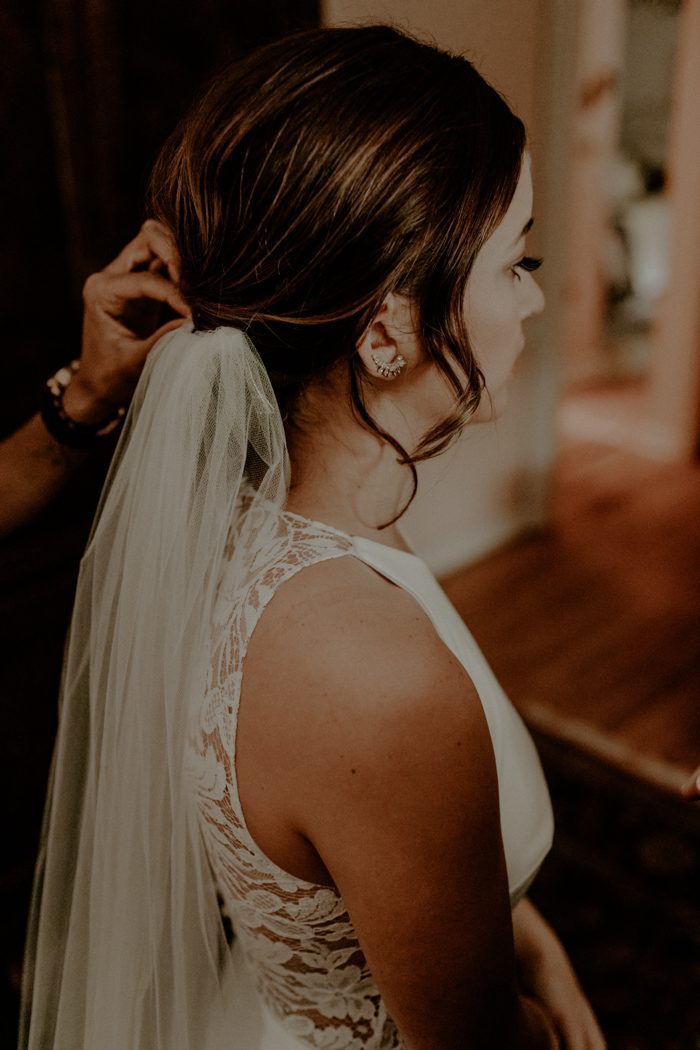 There was no question about the venue. My grandmother's house is on 3-4 acres of land in West Chester, Pennsylvania. It is lush, green, and has been the location of so many meaningful memories for myself and my family. On top of it, Joe and I had recently decided we would make this our forever home (my dream since I was little). We moved all the way from Arizona just one month before the wedding.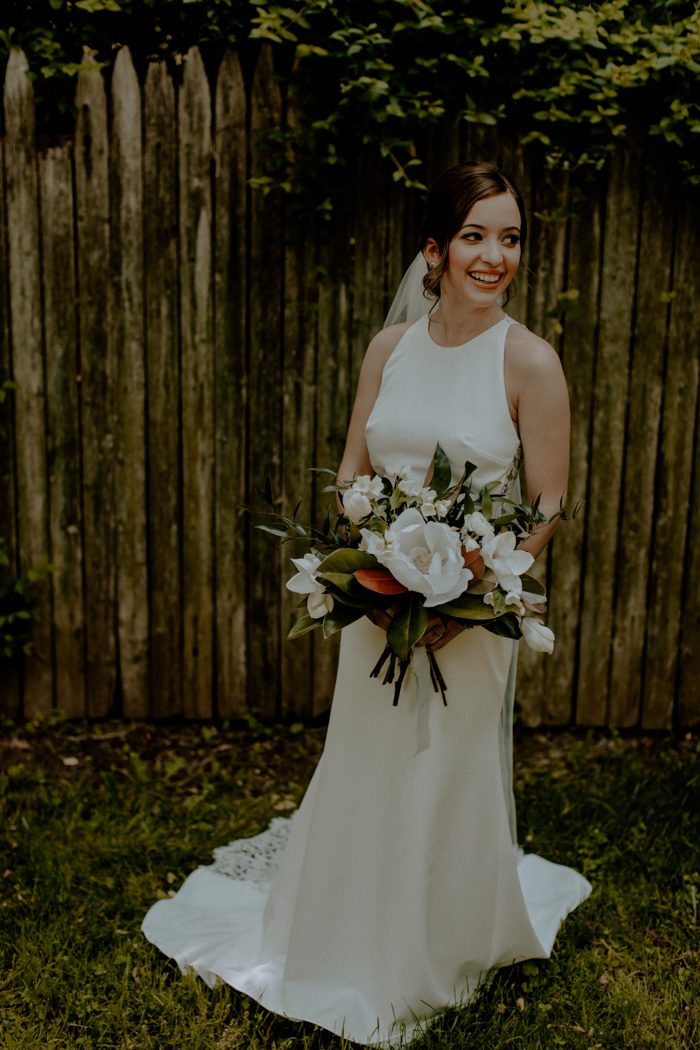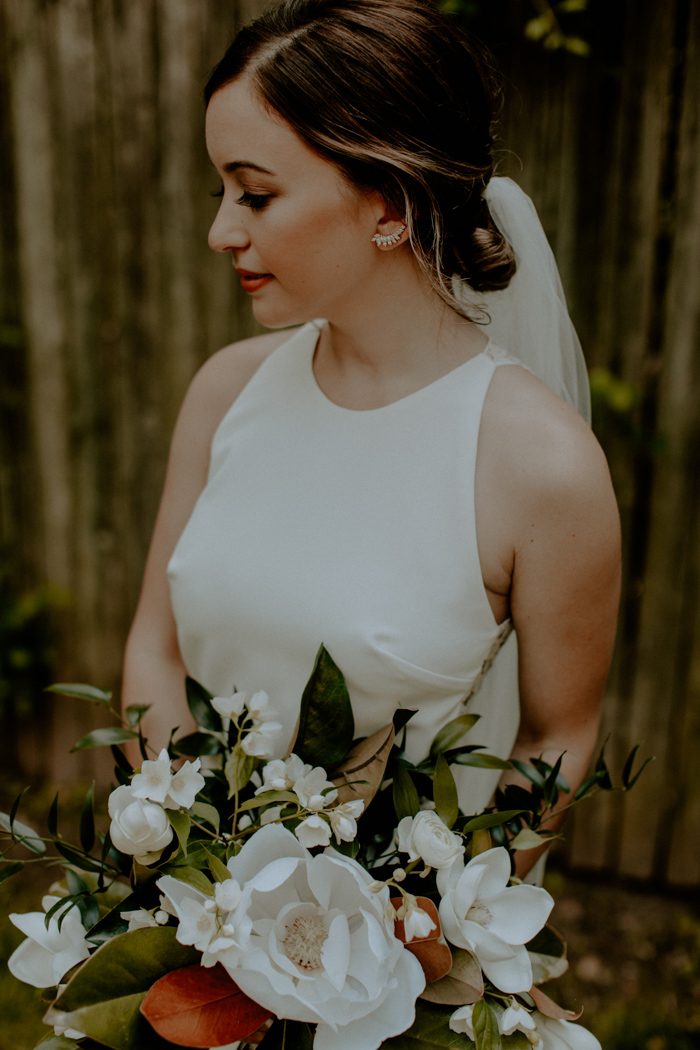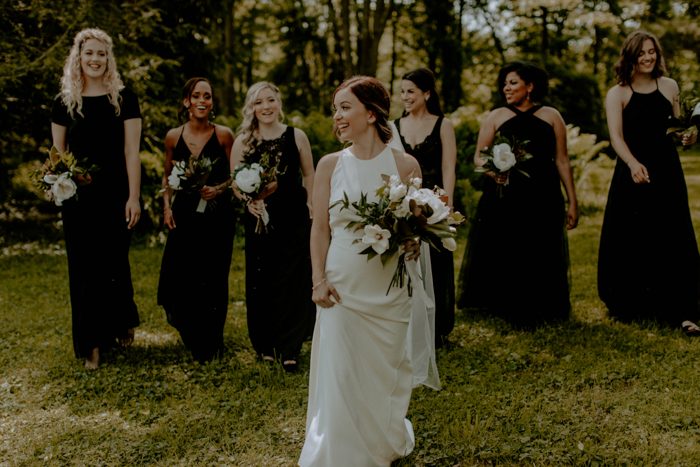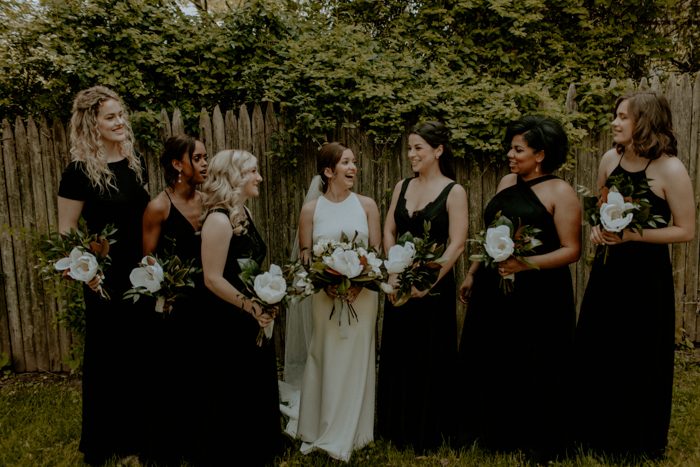 The night before the wedding, we found a moment to ourselves to exchange gifts and read our personal vows in private to each other. It was an intimate and quiet moment to ourselves in the middle of a busy weekend. Joe gave me a jewelry box, and I gave him a watch to wear during the wedding and book of boudoir photos. This was so out of my comfort zone so it meant a lot to him, but it was just as meaningful to me. I felt empowered, beautiful, and loved the opportunity to capture my youth at this moment in our lives.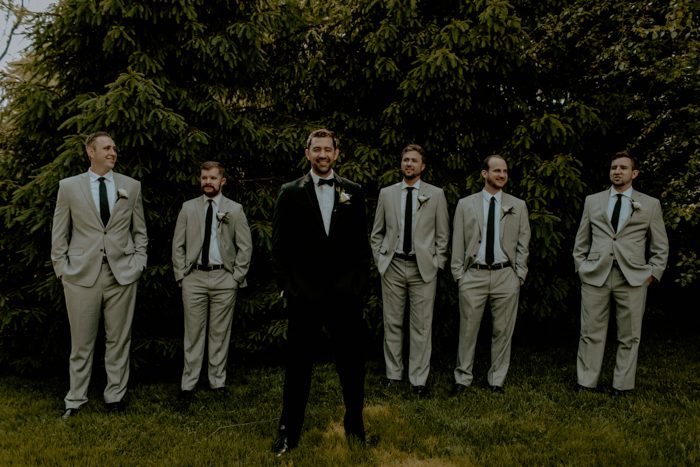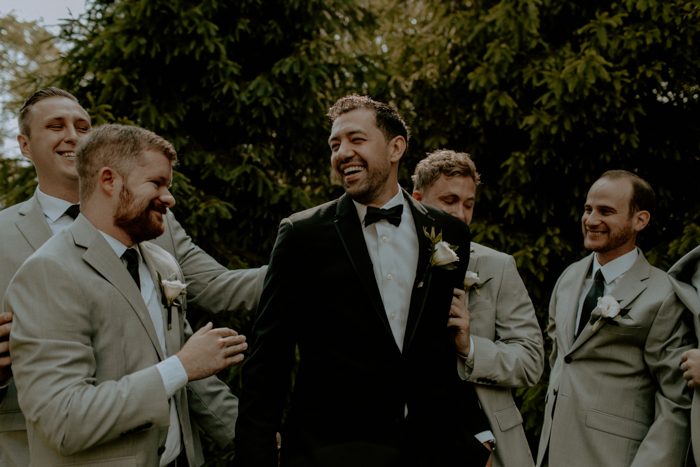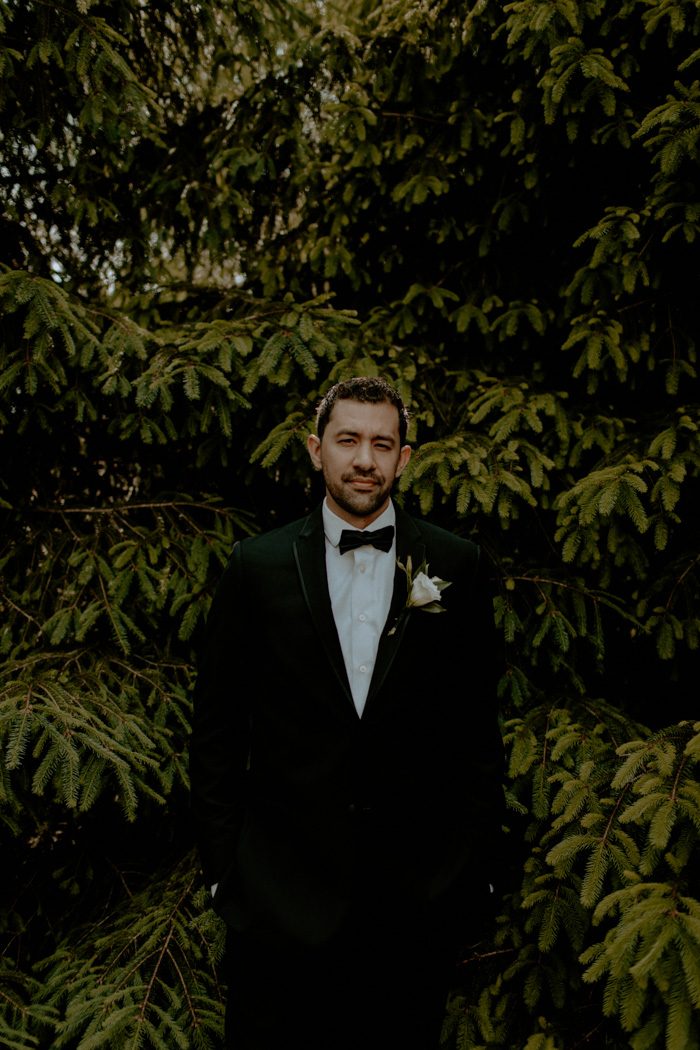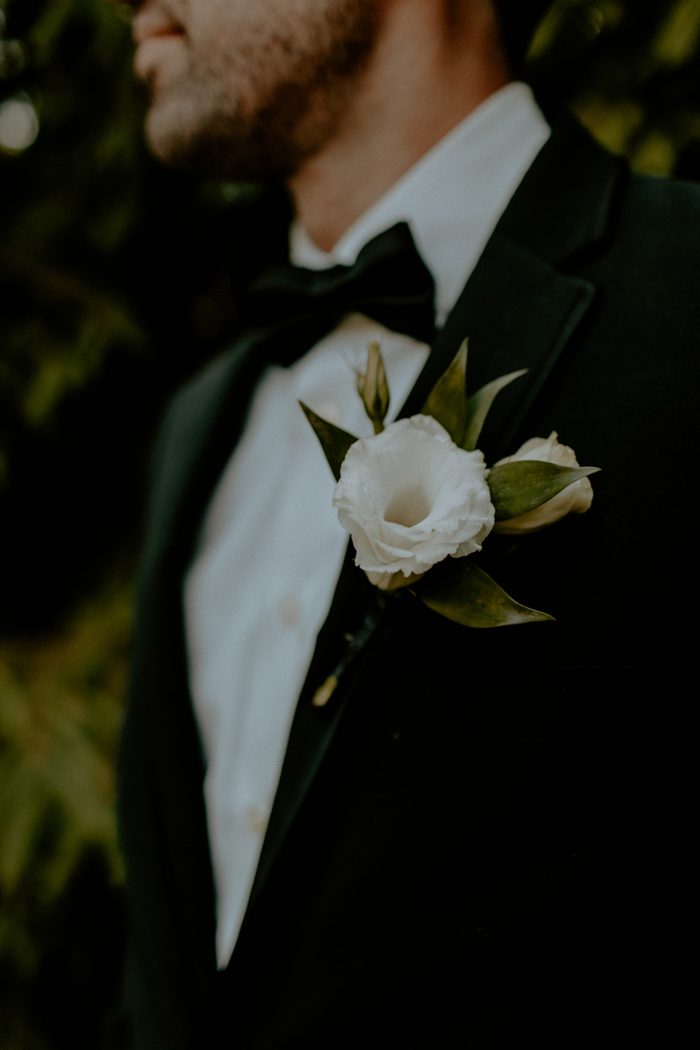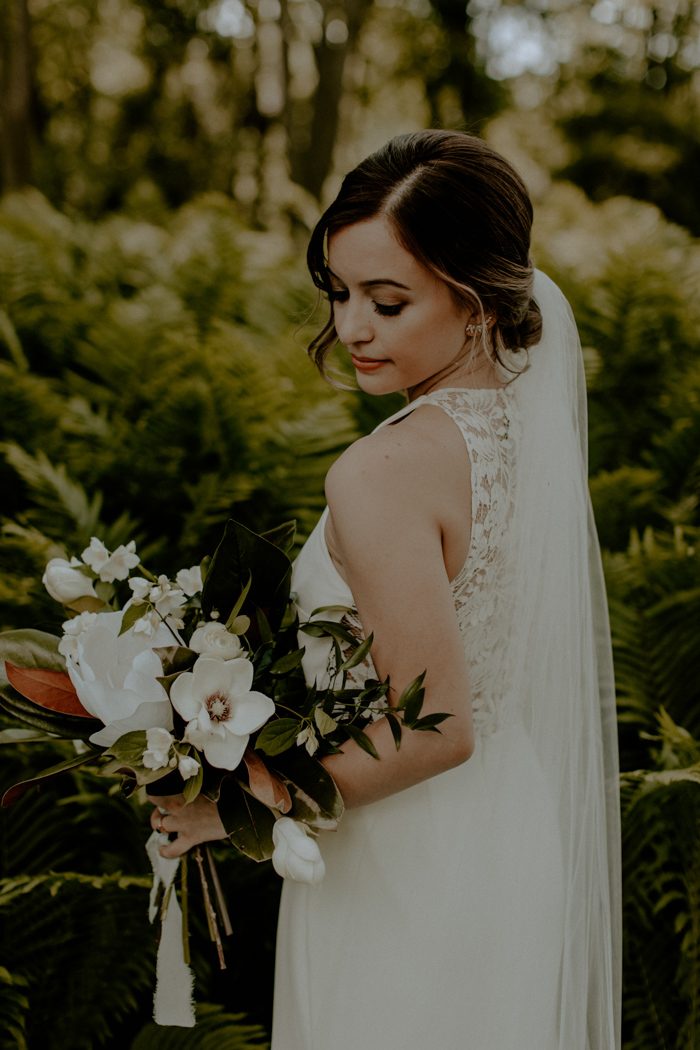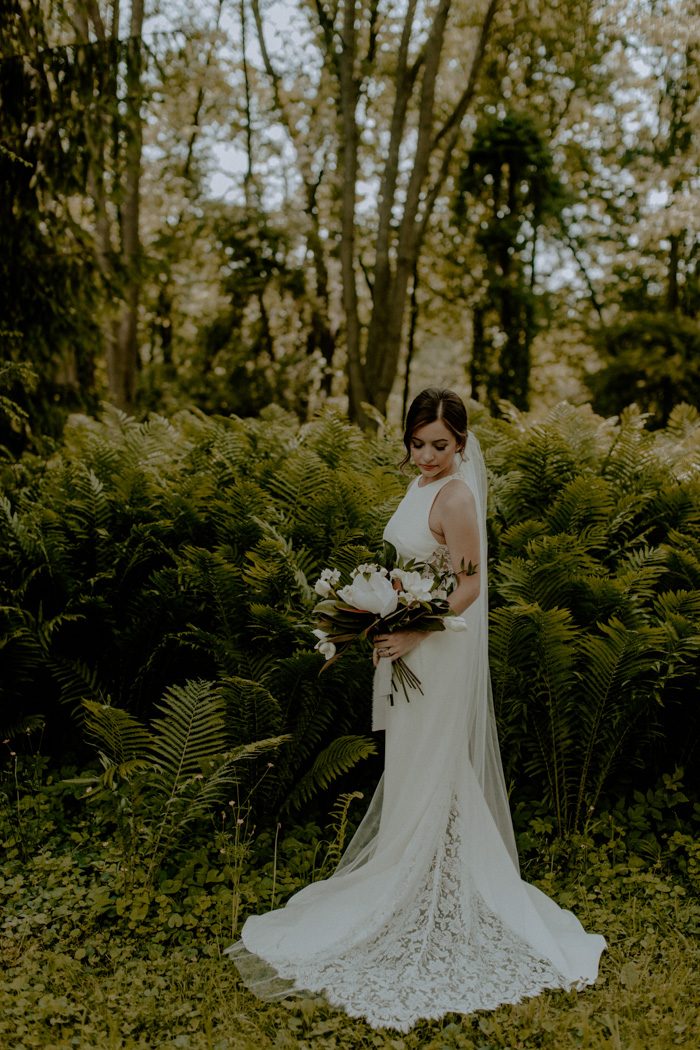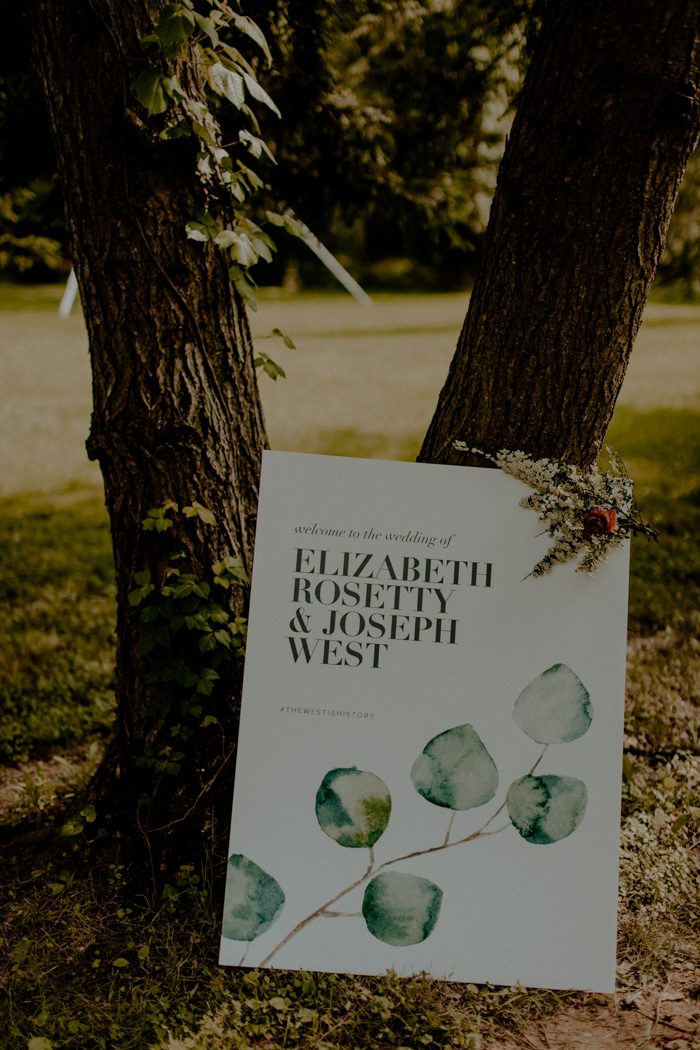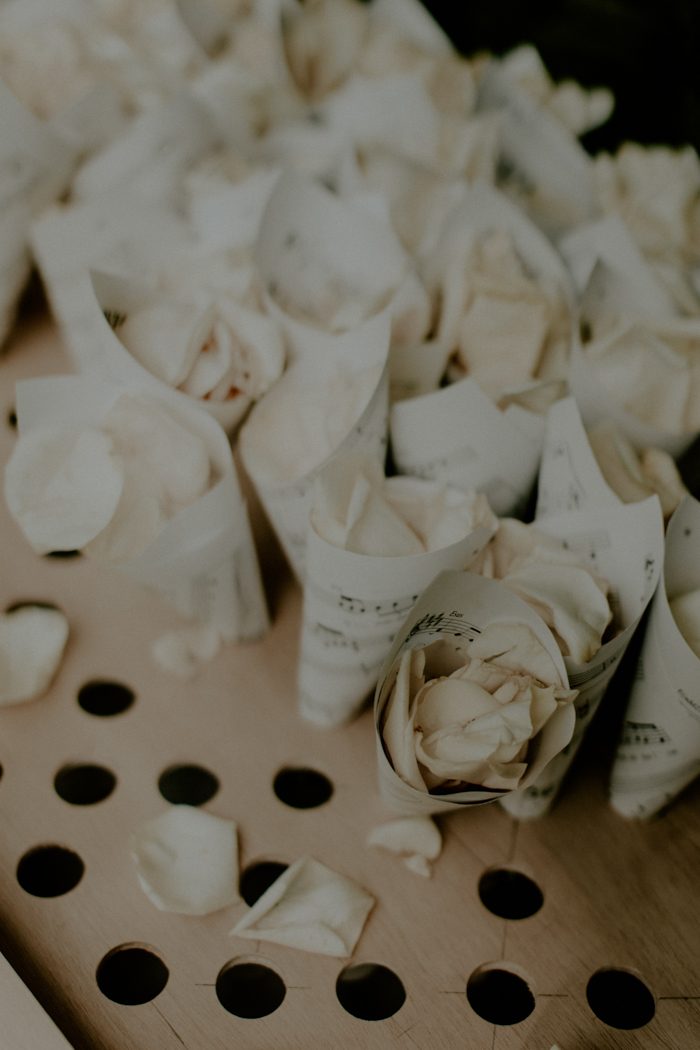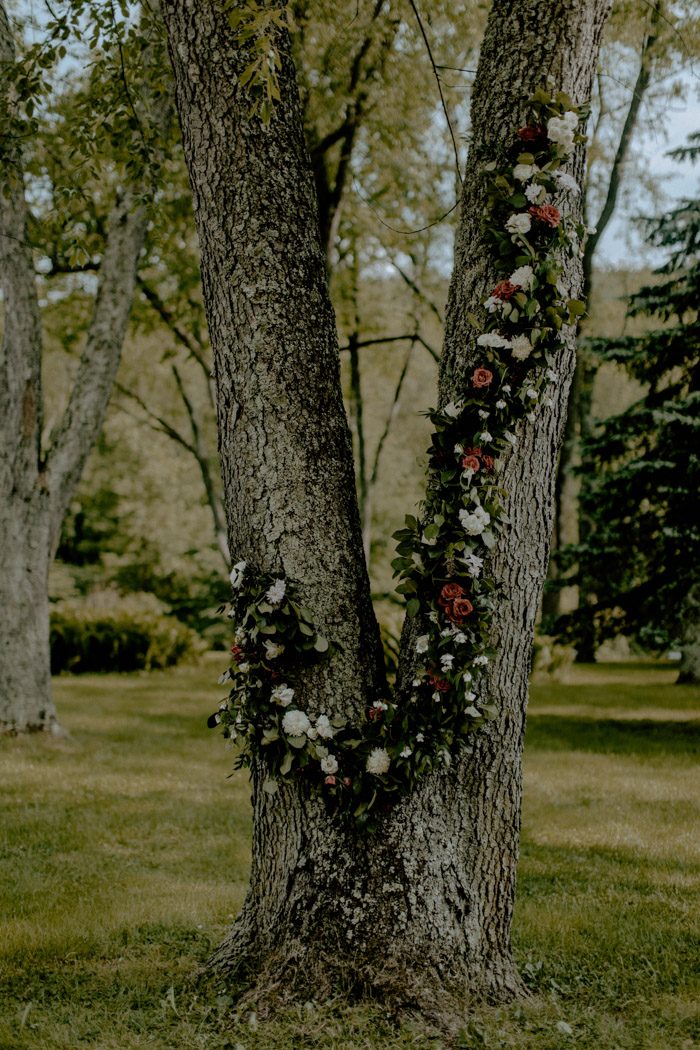 Our ceremony musician, Isaac Moyer, was an old friend of mine. (I've known him since I was 7 years old.) He also happens to be an insanely talented artist who knows just how to read a crowd and capture the mood of the moment. We had no idea what would be played at our ceremony until it happened! Most of it was original or improvised.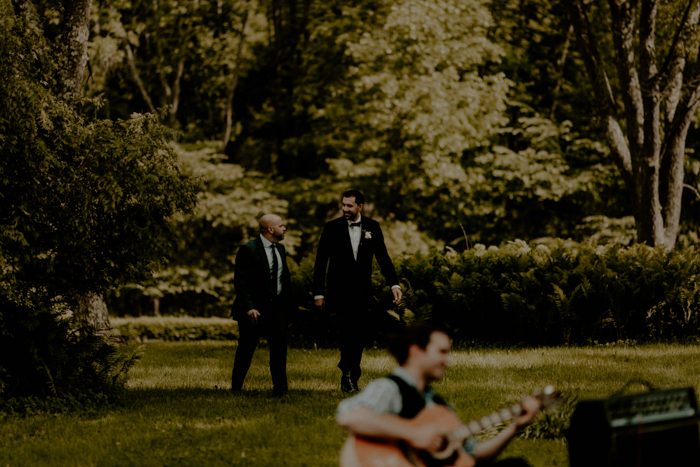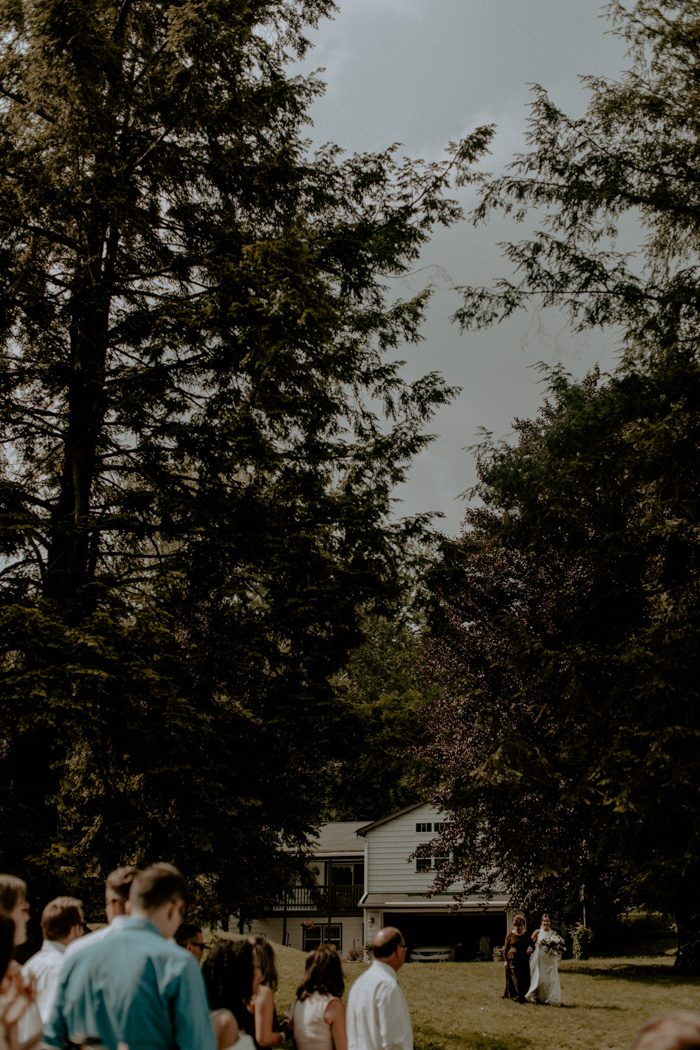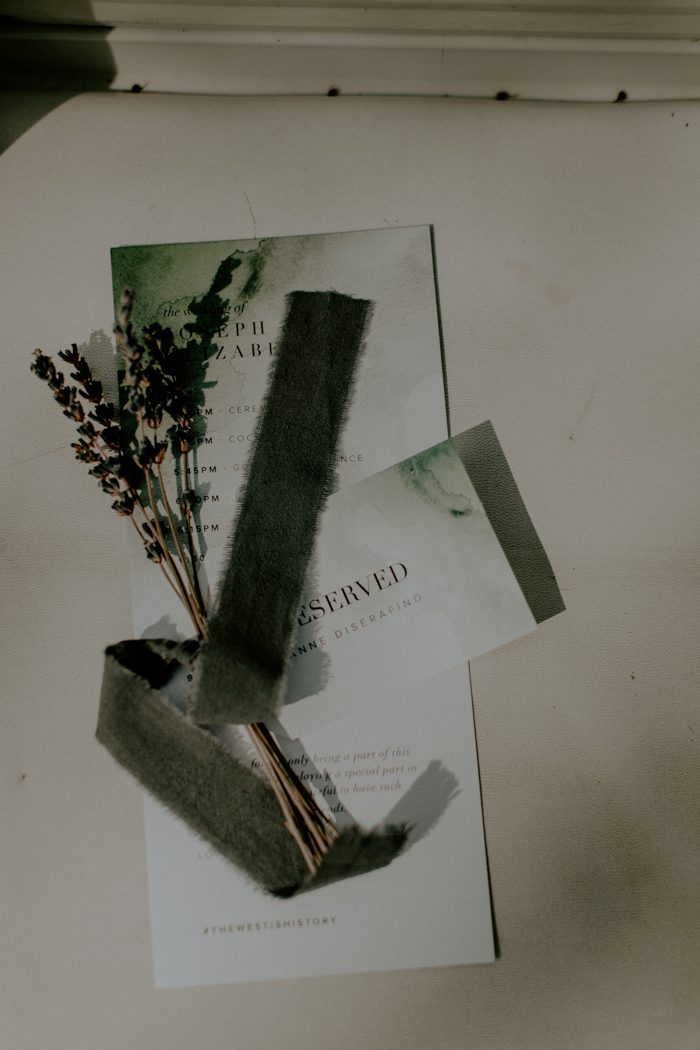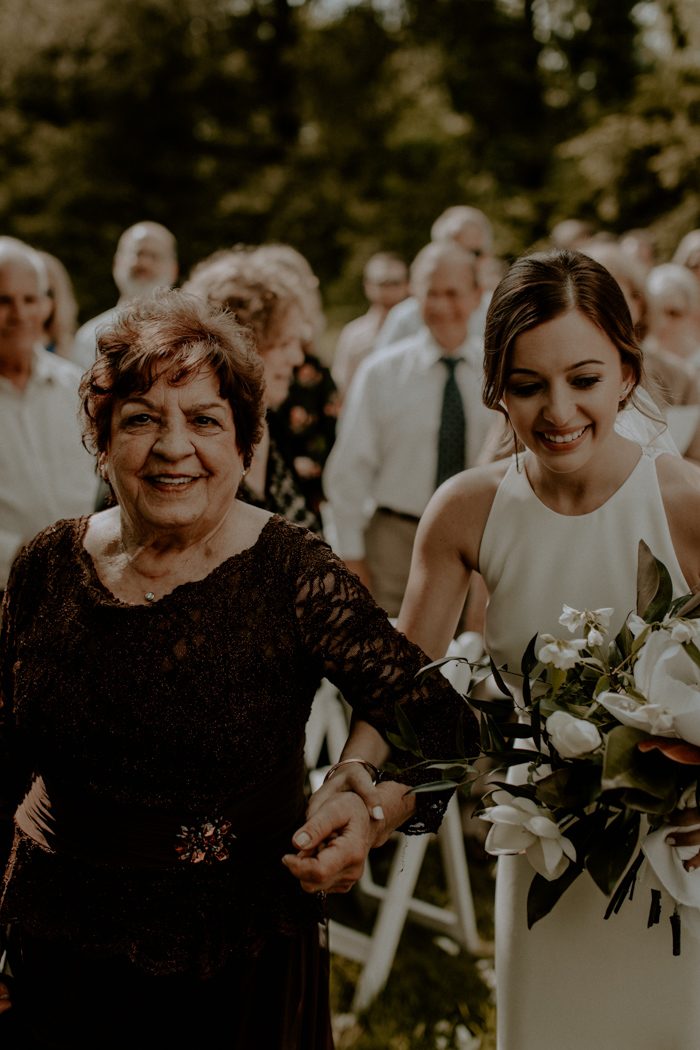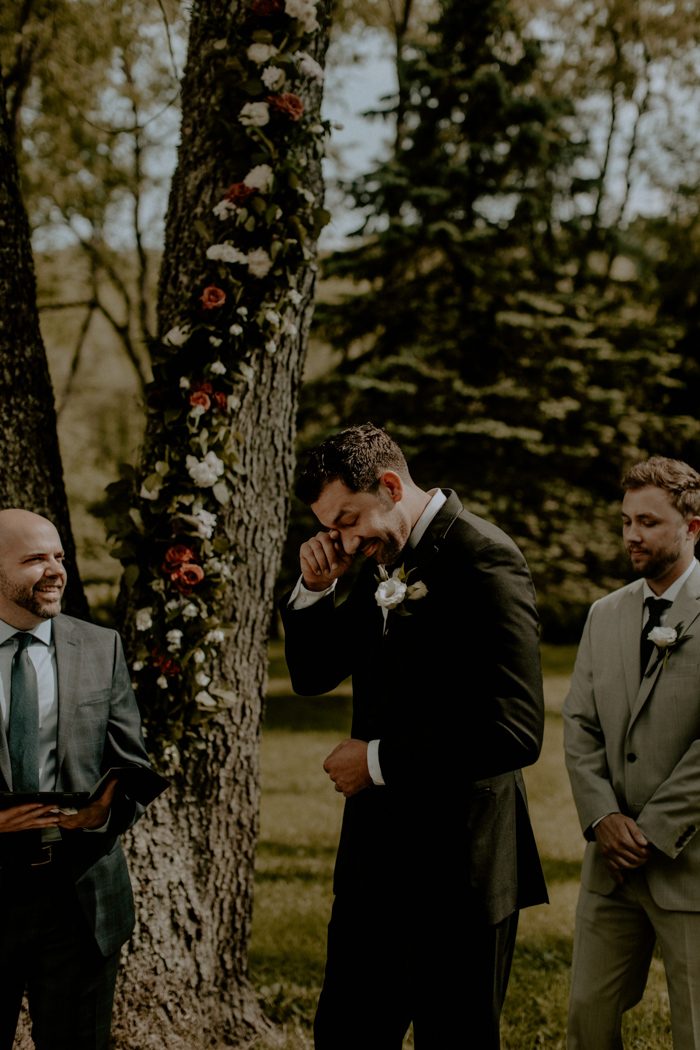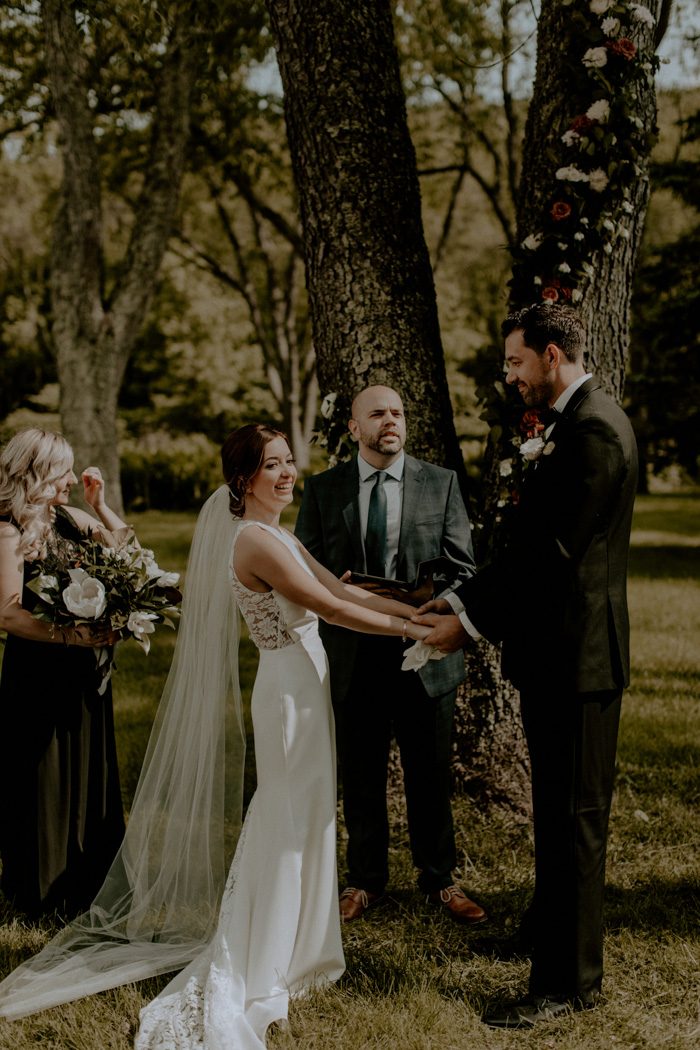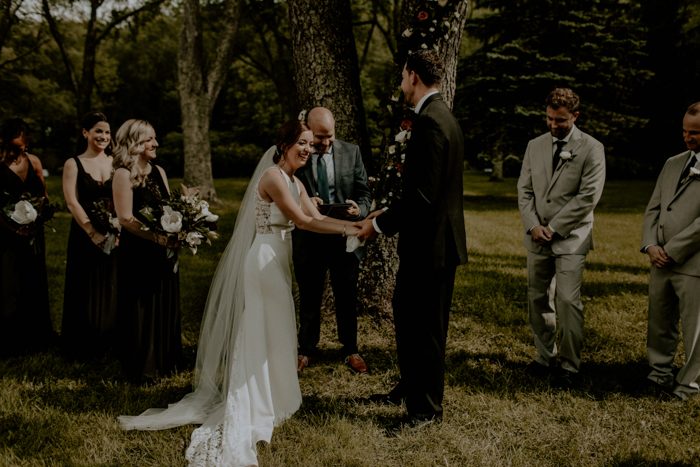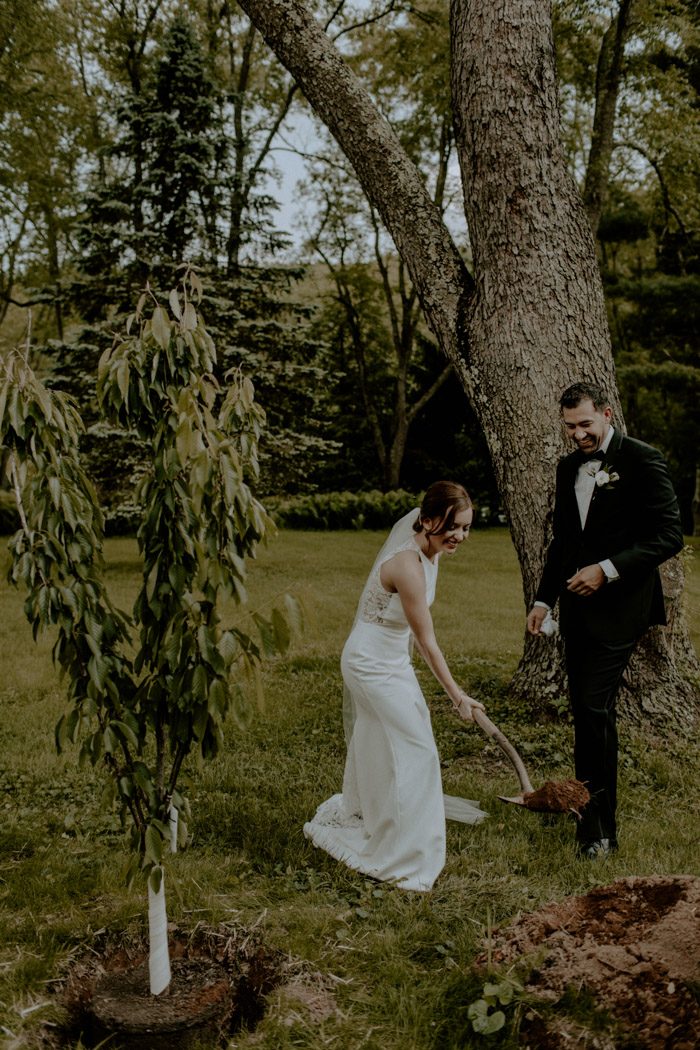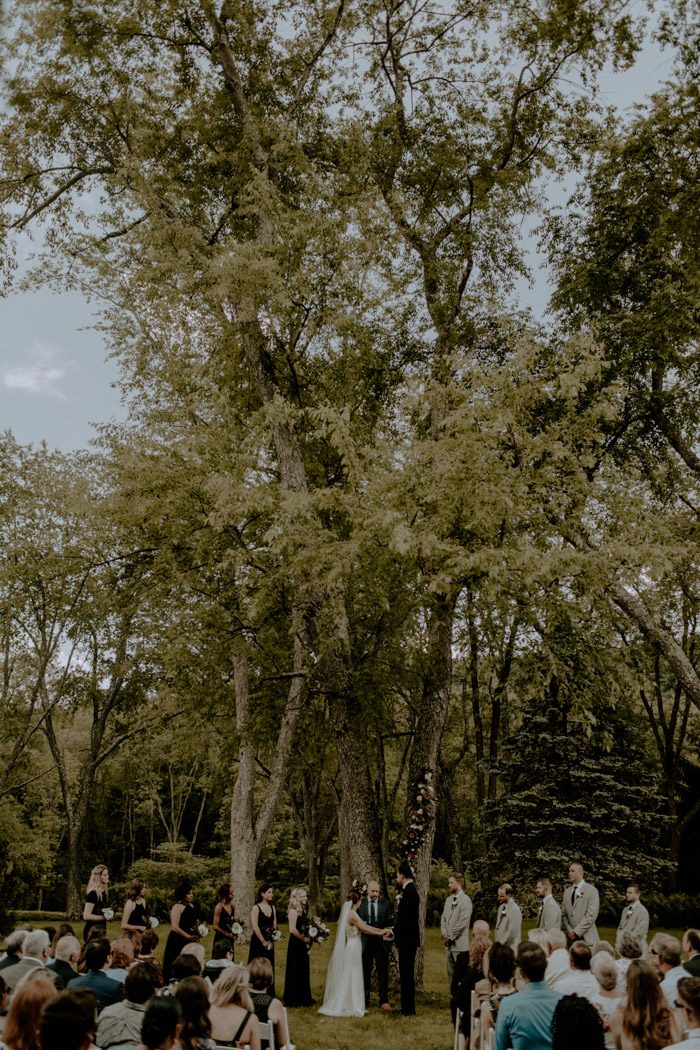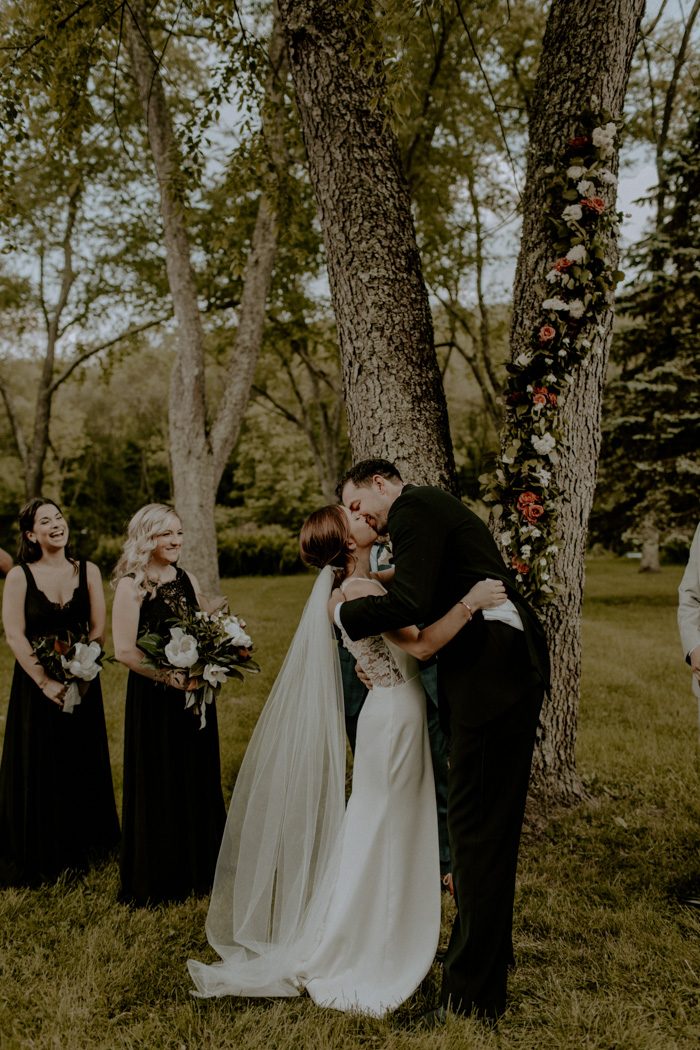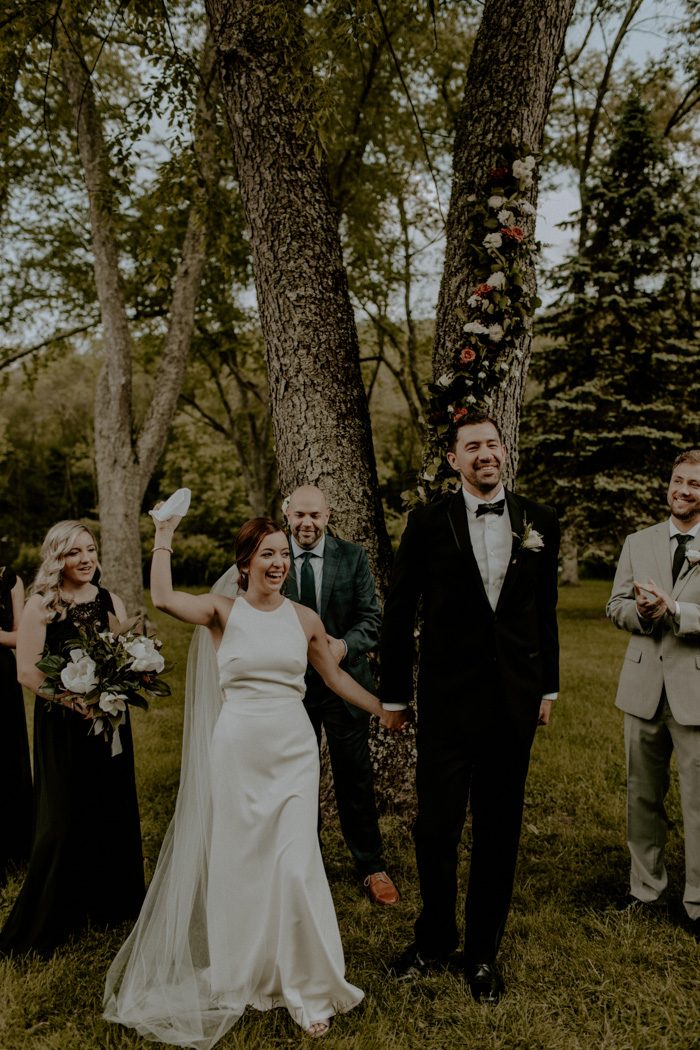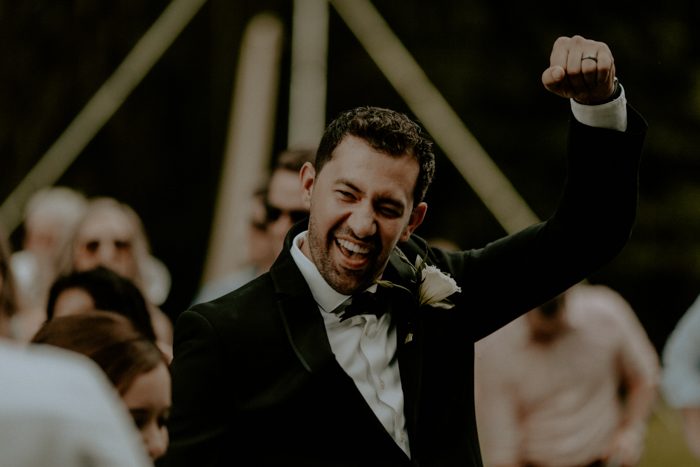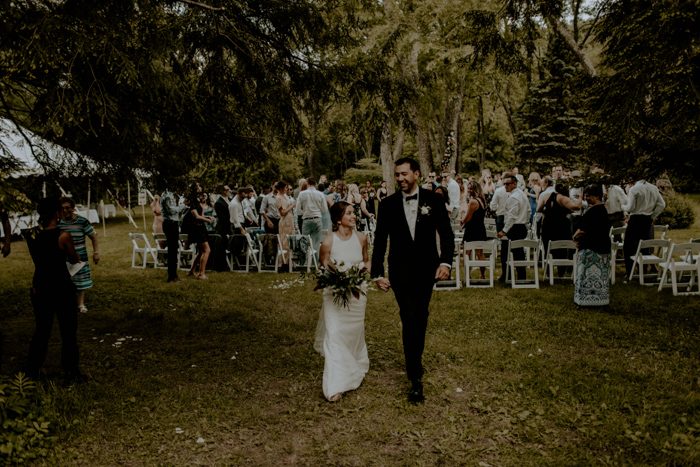 The weather was definitely the most memorable part of the day. It unknowingly helped us let loose and highlighted all of the most beautiful moments. We had a huge rainstorm after our ceremony but there were times where the light came through the clouds and the property (which Joe and I are inheriting from my grandmother and where I hold so many memories) literally sparkled and glowed. Every single person, young and old, just took their shoes off, laughed, played in the rain, and danced all night in their mud-covered feet and wet clothes. The dance floor was packed from start to finish!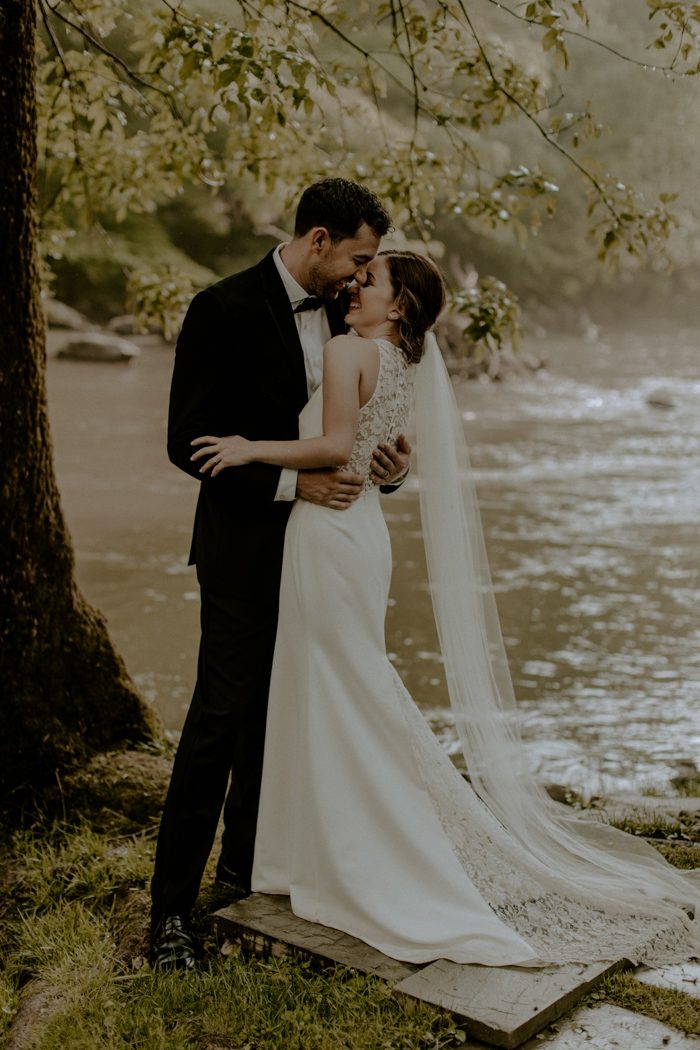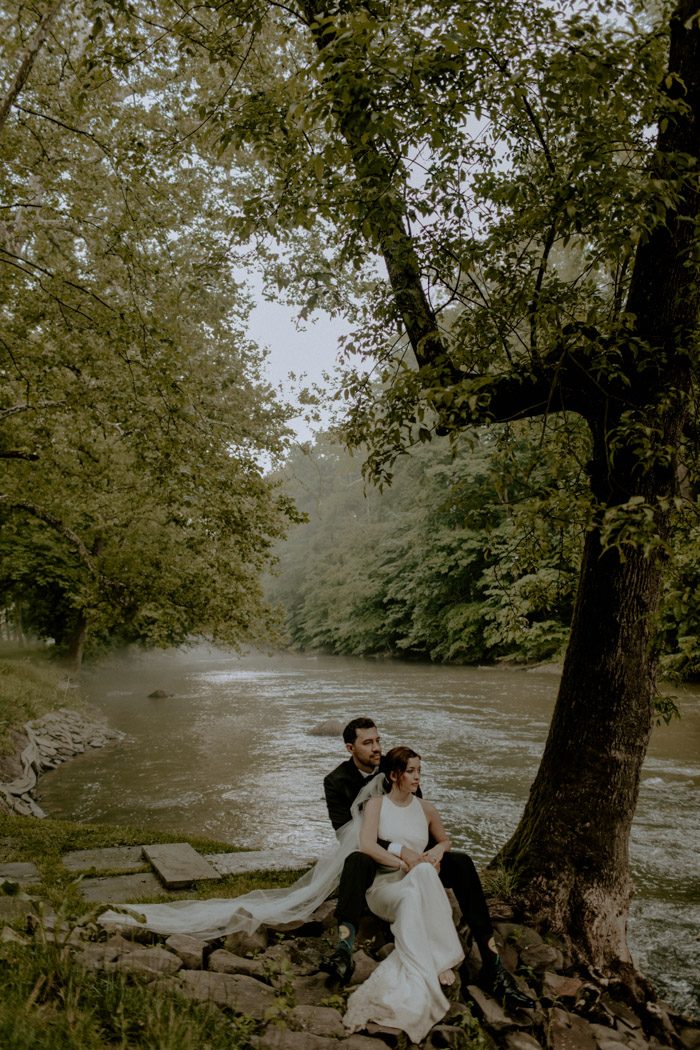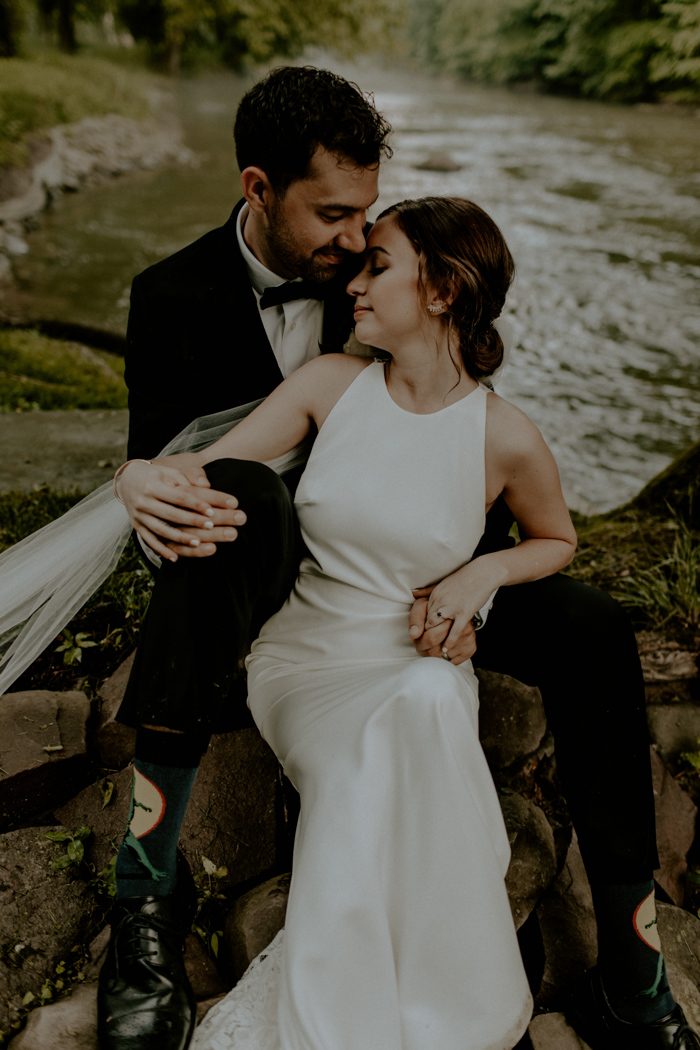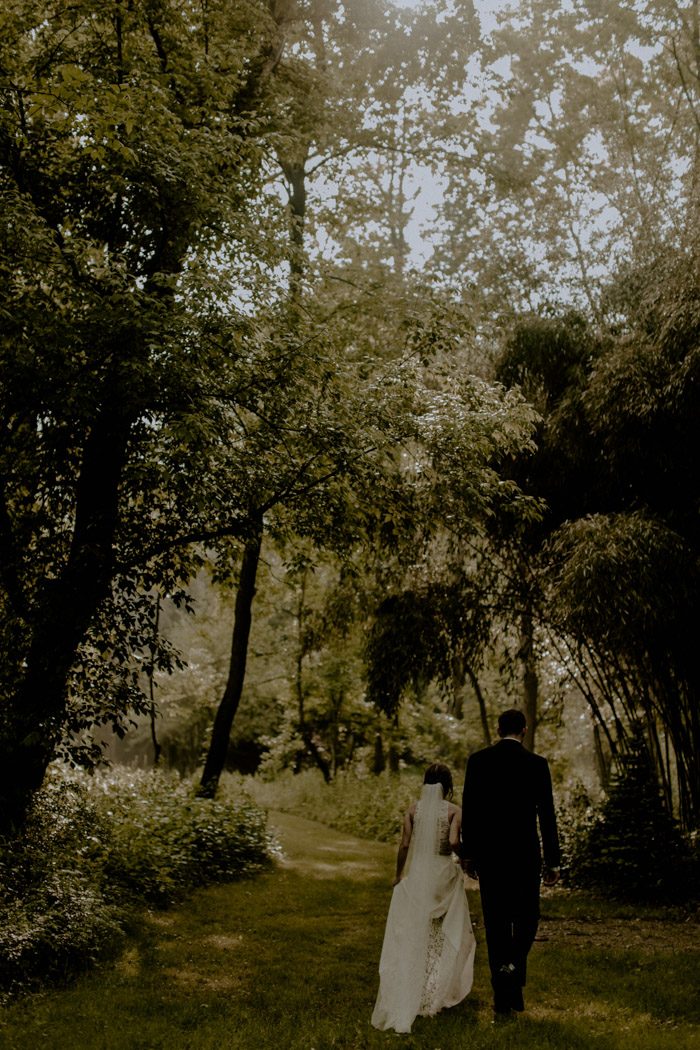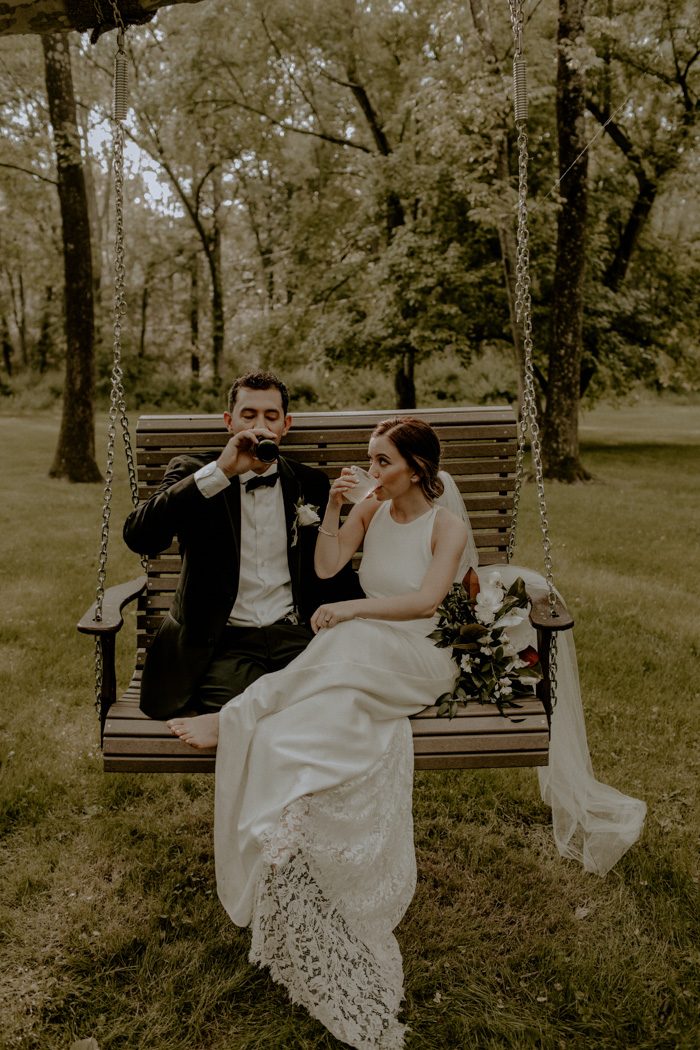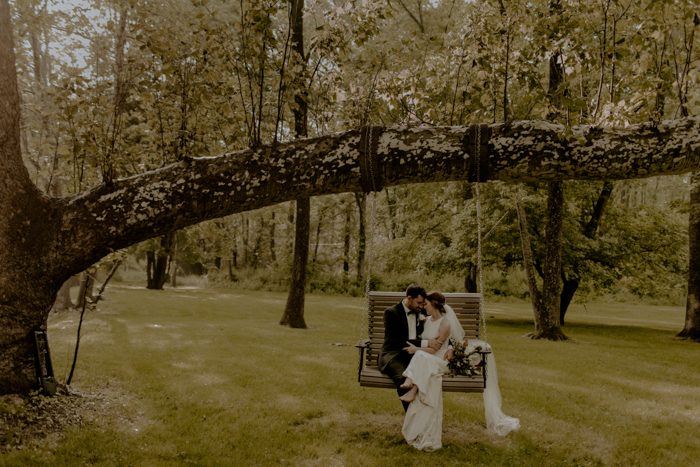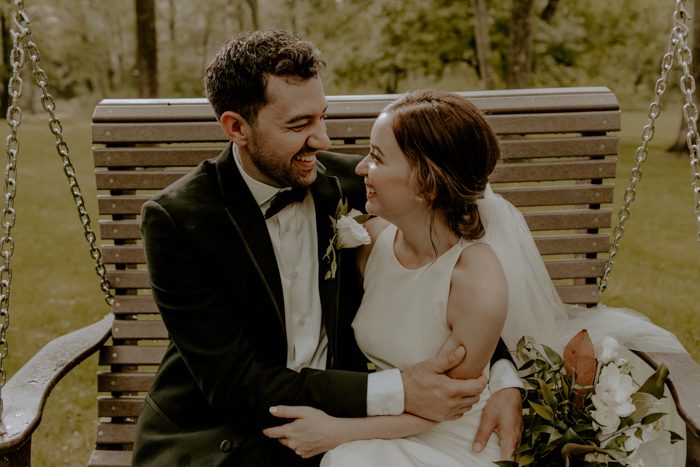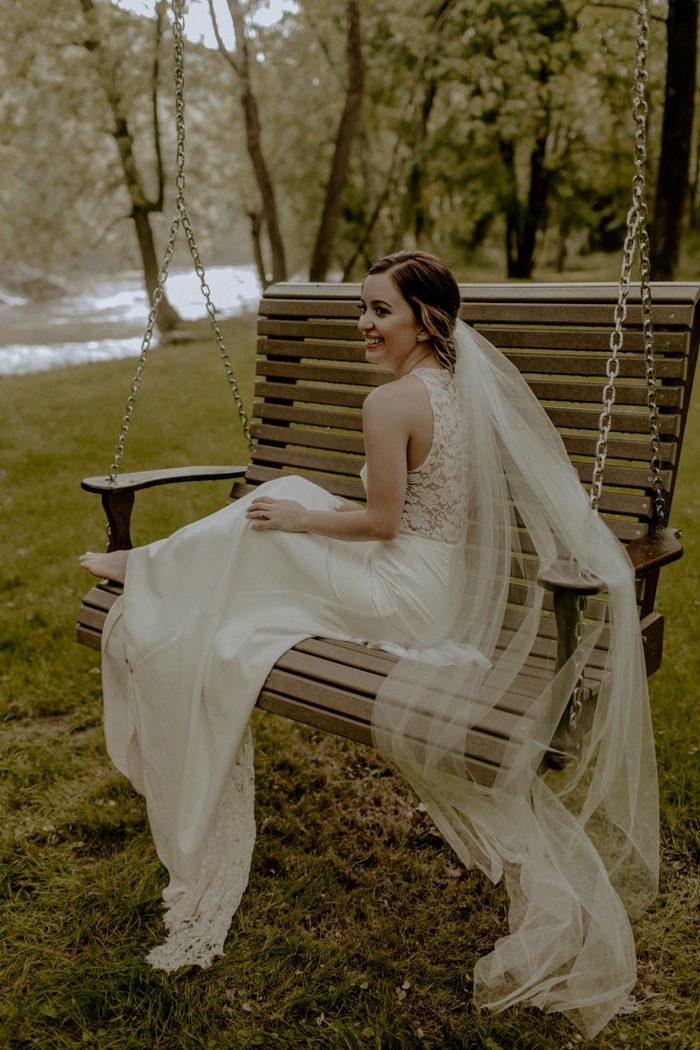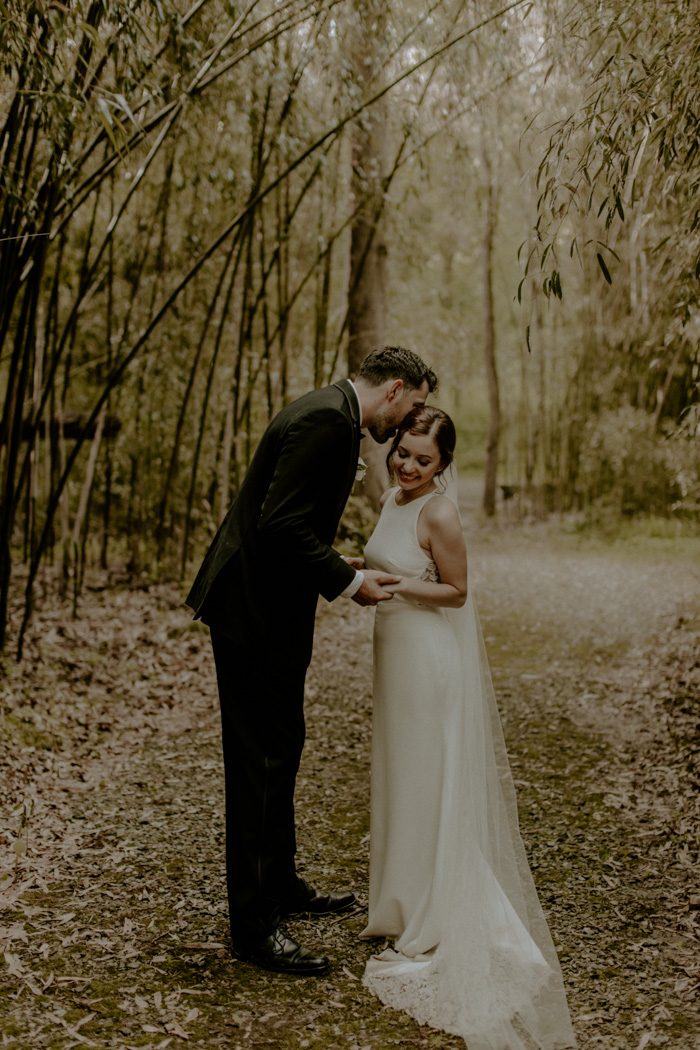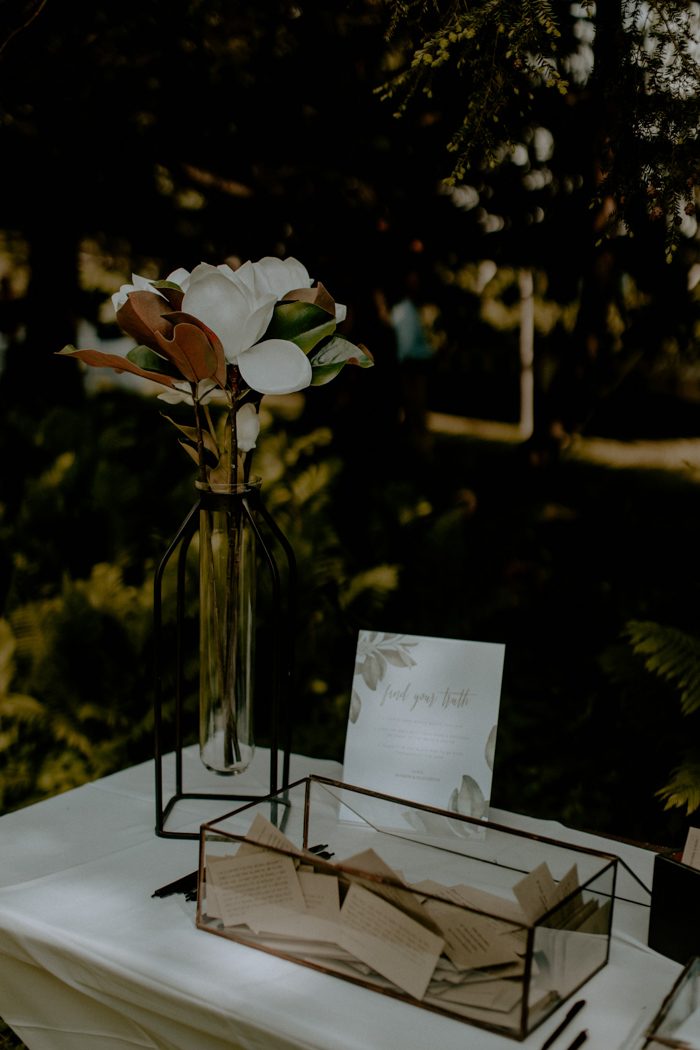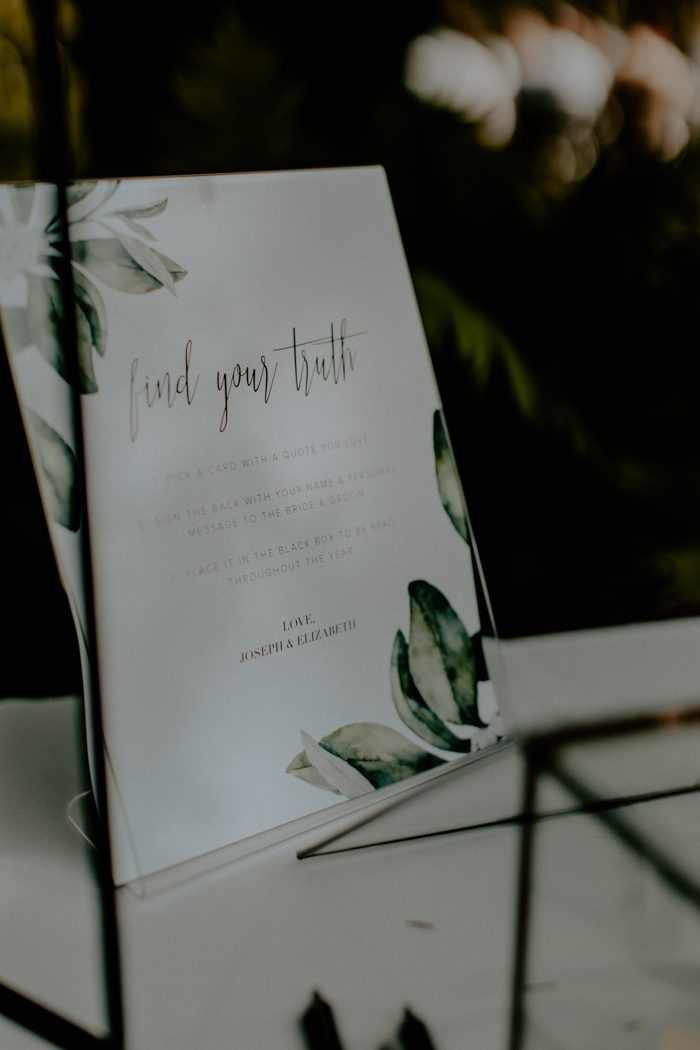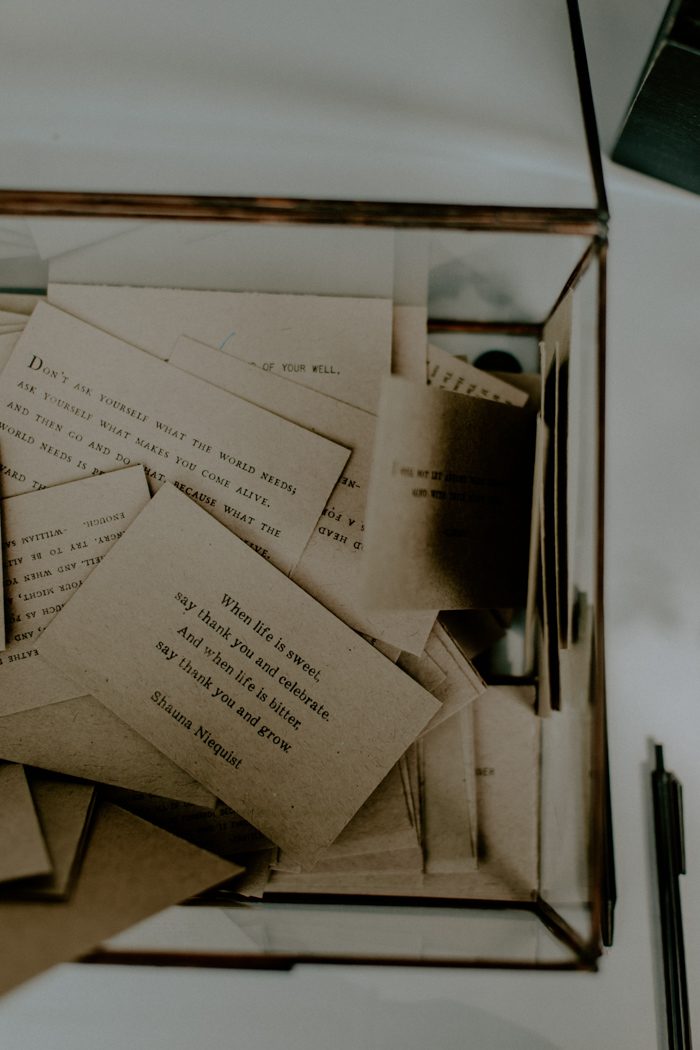 Our wedding day was also my sister's birthday, so we sang a surprise happy birthday and had her cut her cake during the reception. We kept it a secret for months! We also had a surprise cocktail hour aerial performance. I went to college for dance in NYC so, needless to say, I've got some crazy talented friends! When Alexandra offered to perform, I jumped at the chance to add a little surprise entertainment for our guests. The portable rig made it look like she was floating in the trees!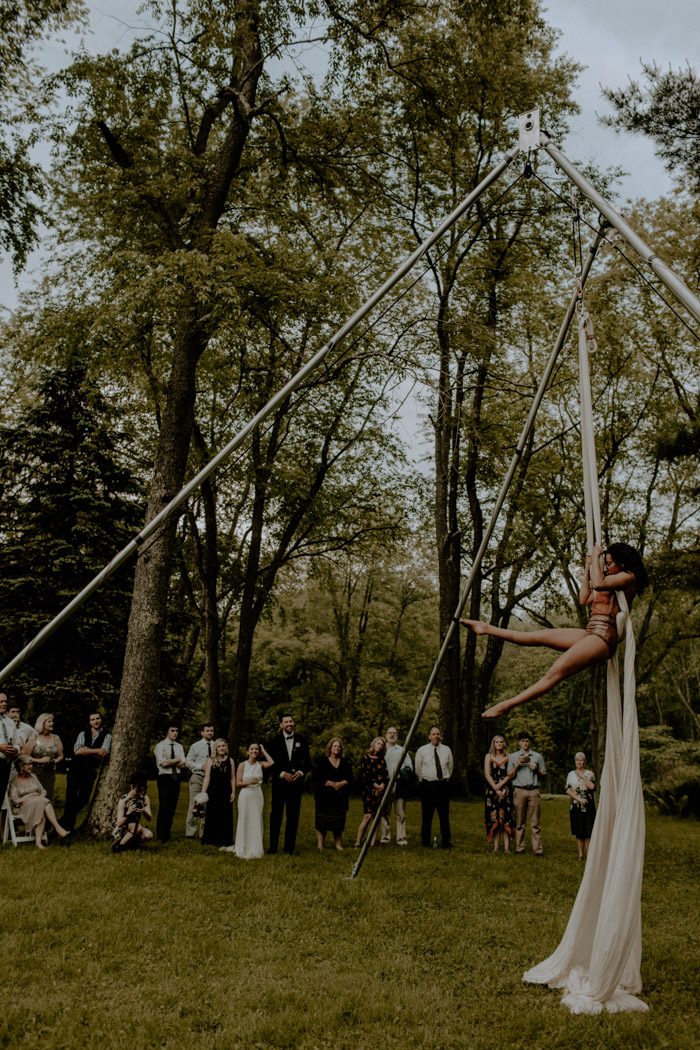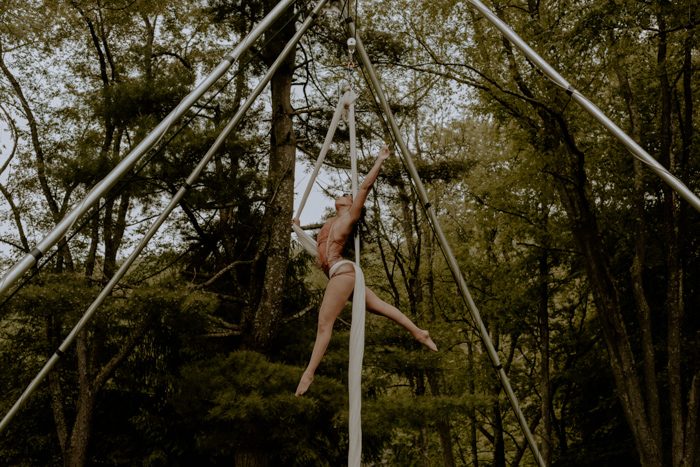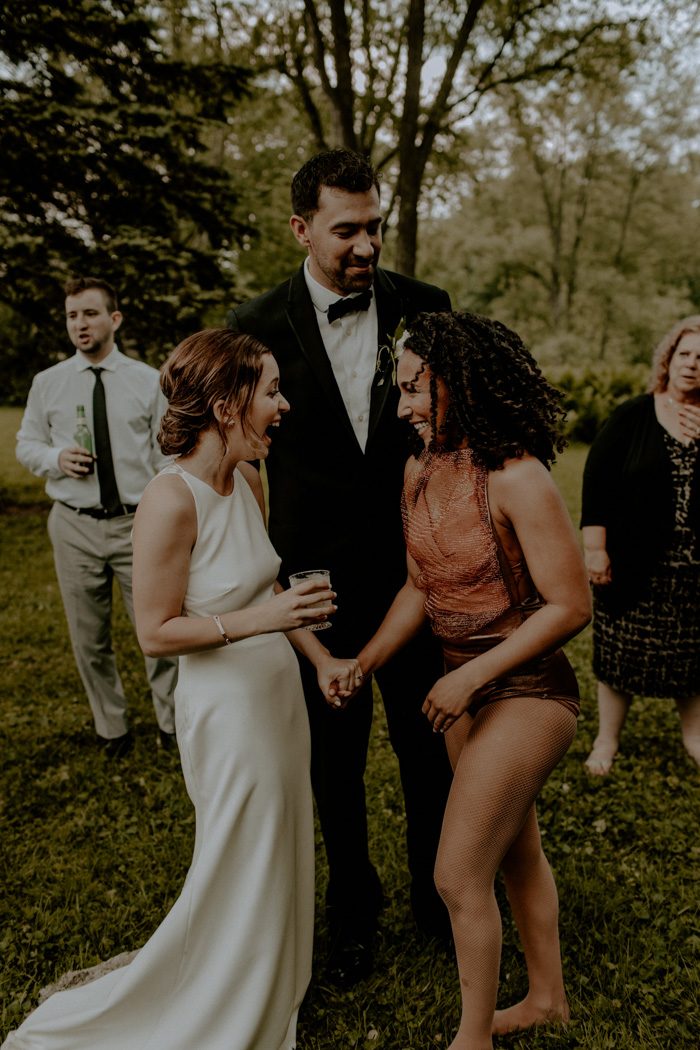 Make sure every choice means something to you as a couple. Don't get sucked into traditions or pleasing others just because you think you should. There is no rule book! Don't be afraid to think outside of the box. Make the day a reflection of your love and the things you value. Period.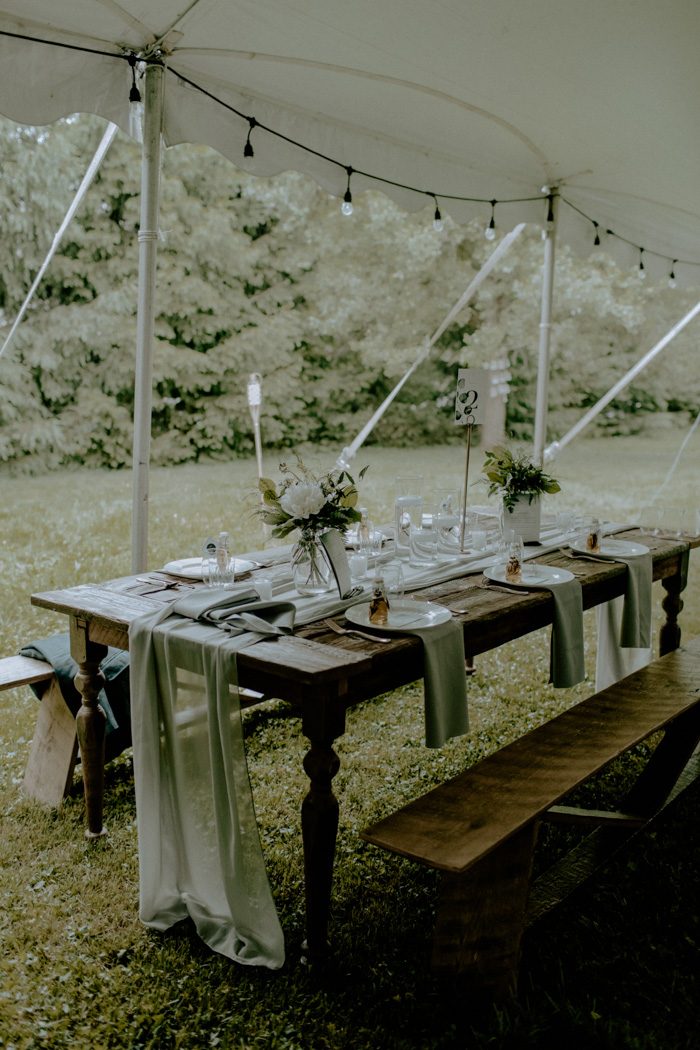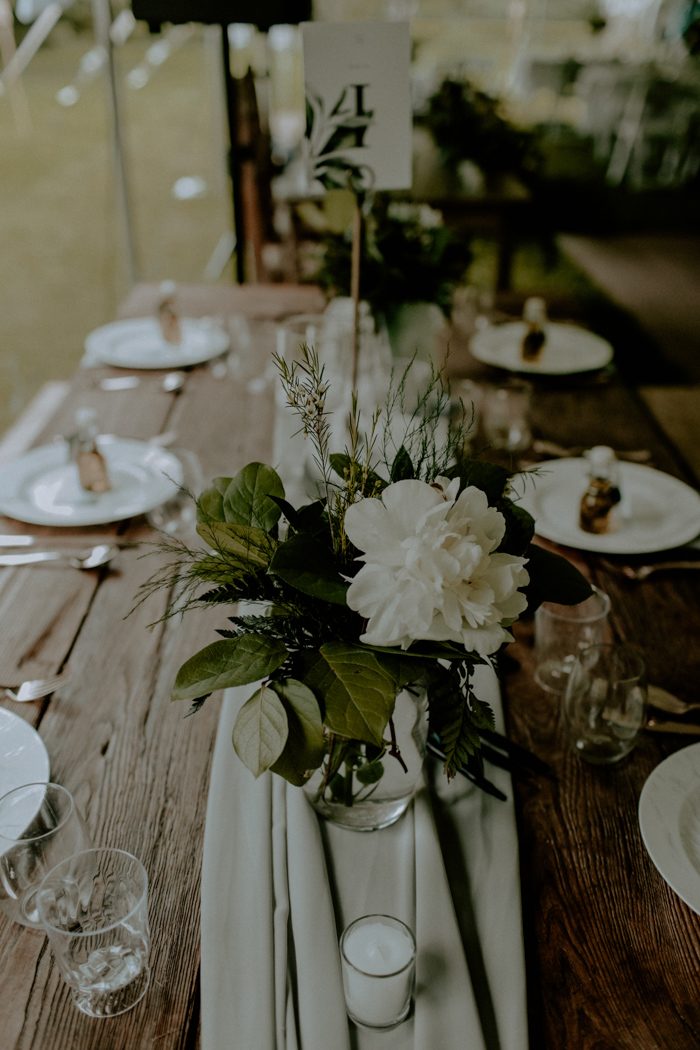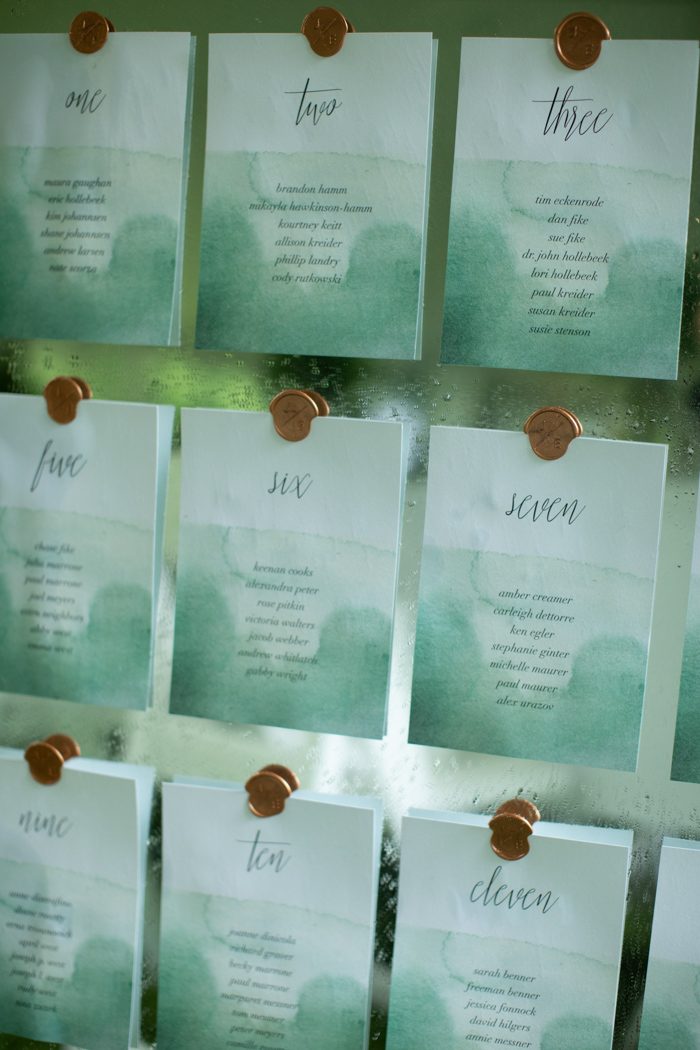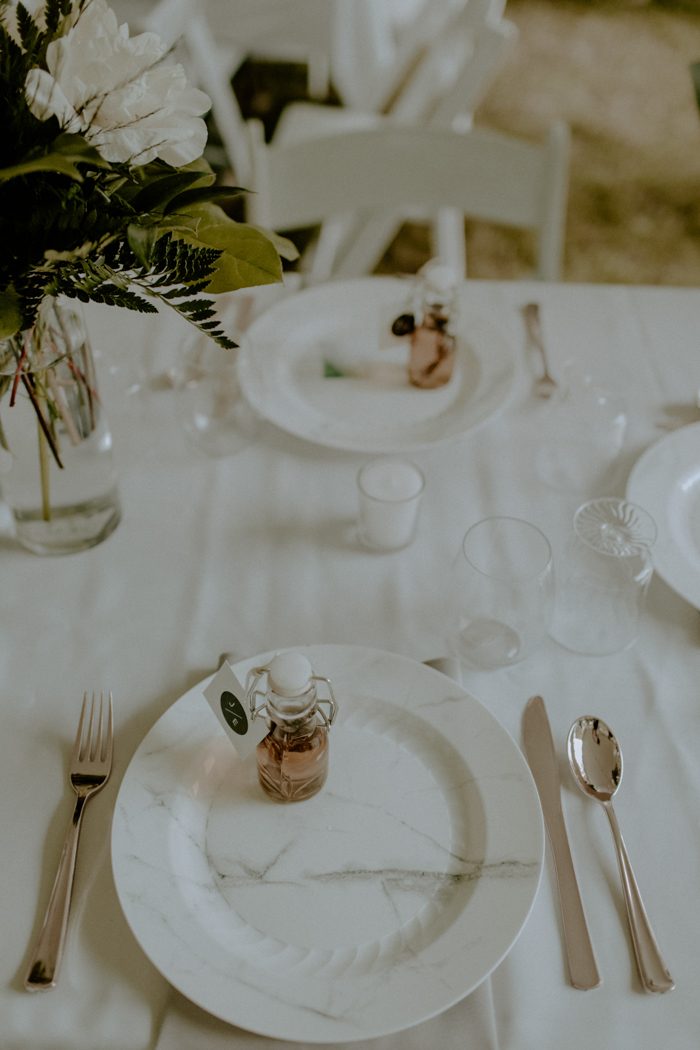 We gave out mini bottles of rosemary-infused olive oil with a tag that read, "We thank olive you!" It was a little ode to my Italian heritage, and we loved the idea of something people could cook with. After all, meals bring people together!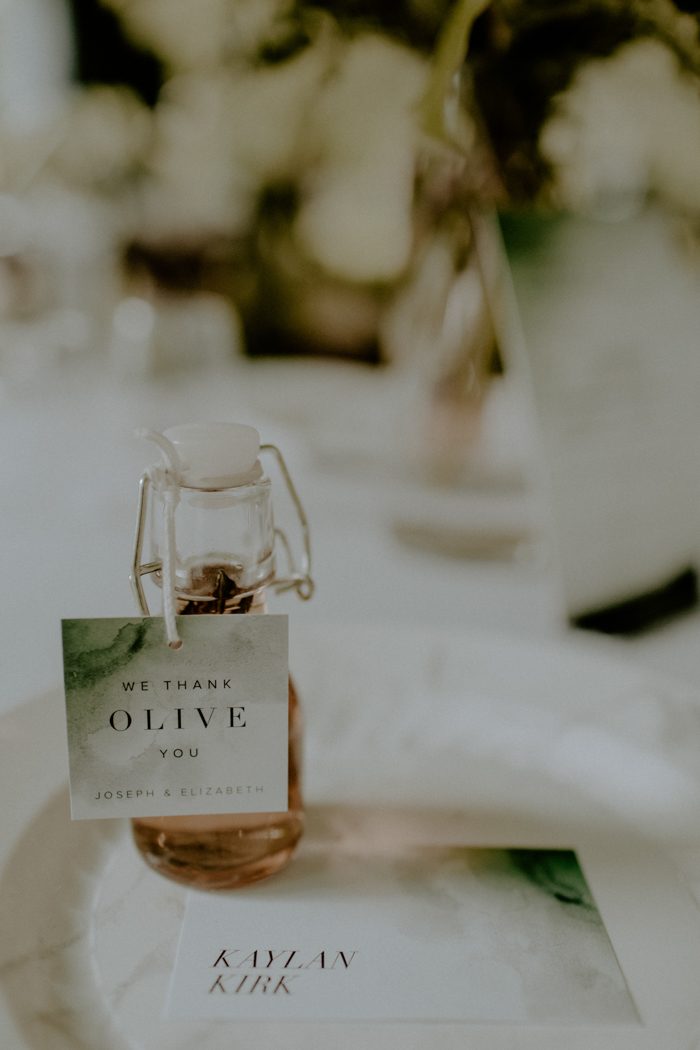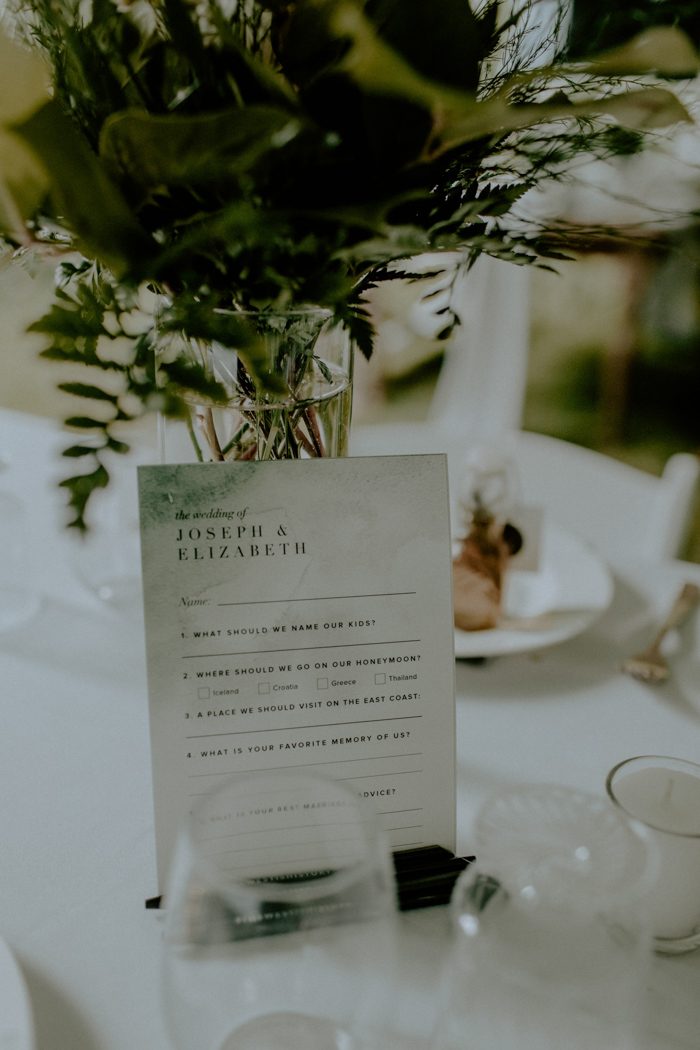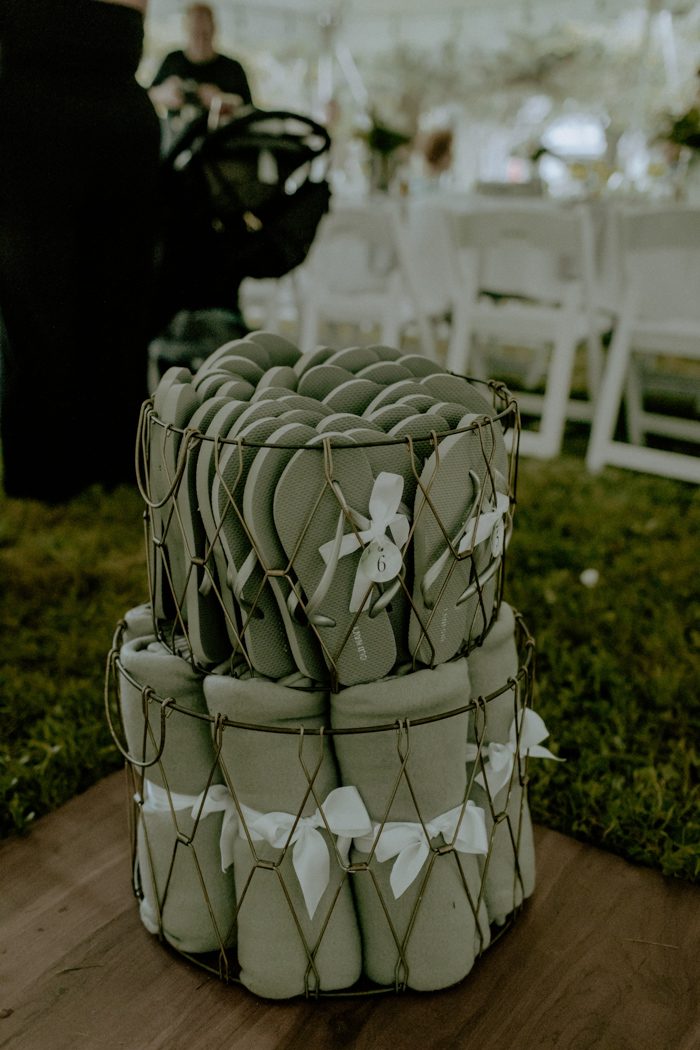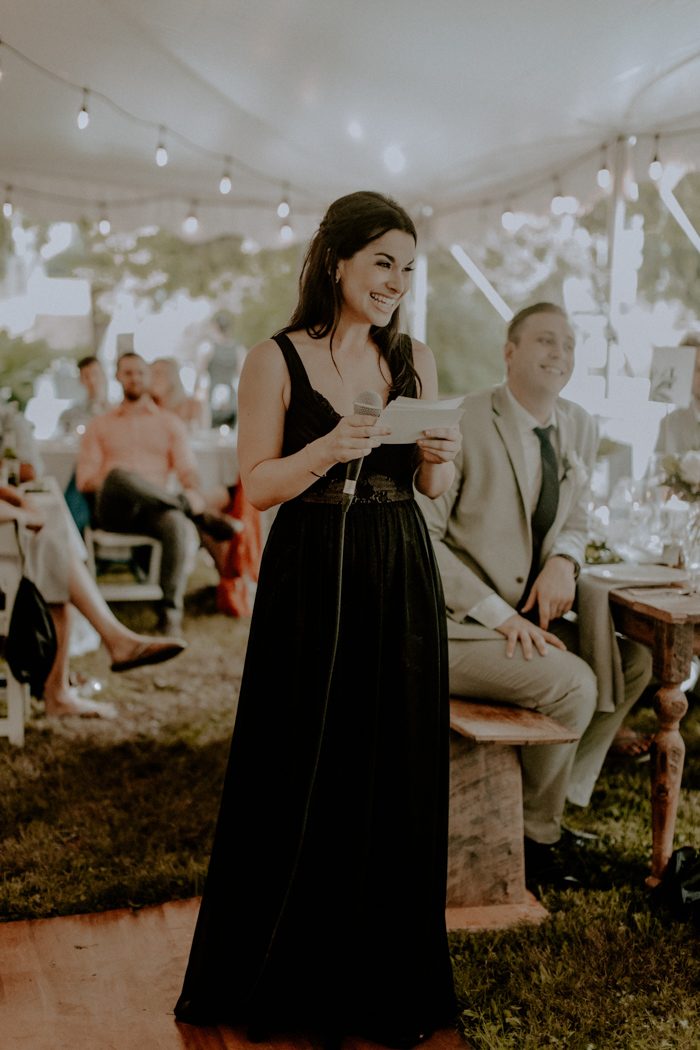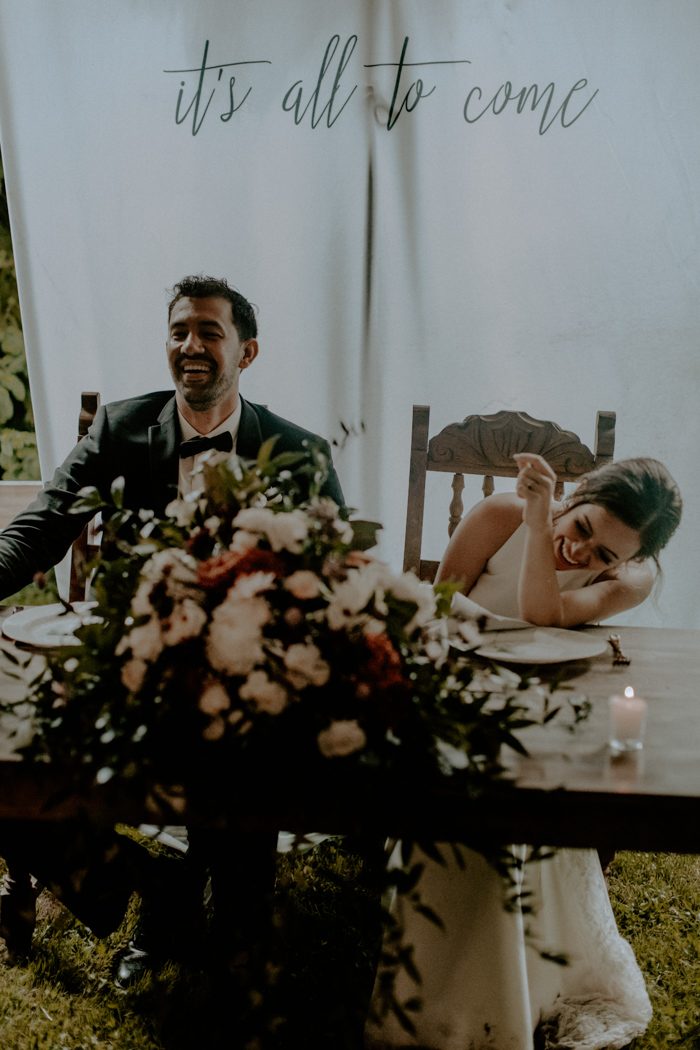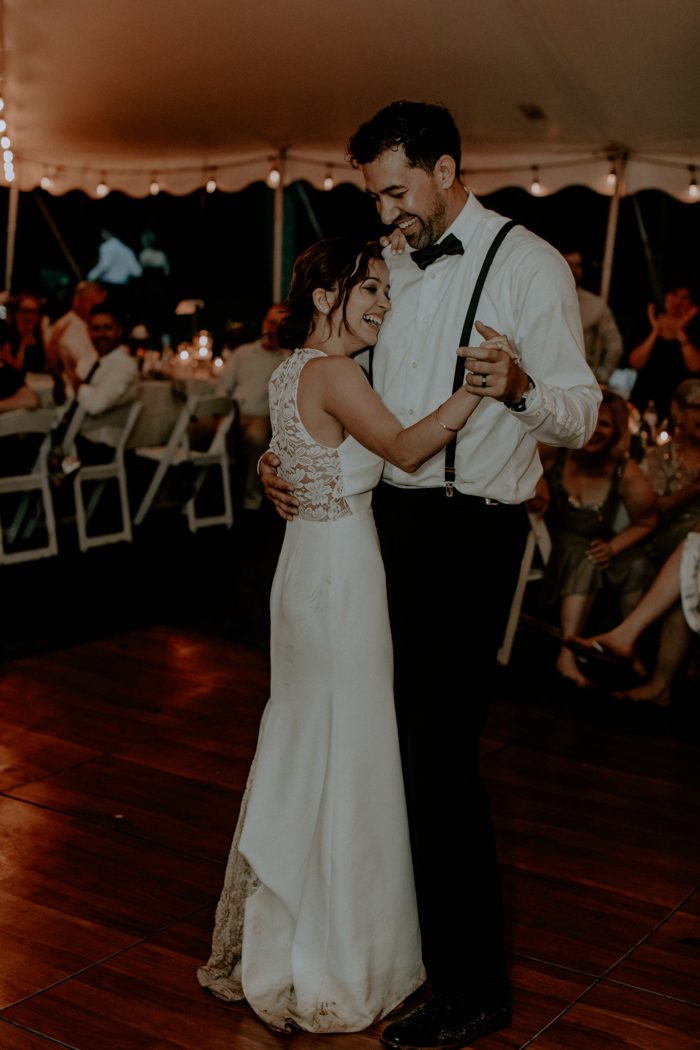 Congratulations to Elizabeth and Joseph, and a big thanks to Junebug member Sarah B Photography for sharing this Pennsylvania wedding with us! Looking for more backyard wedding inspiration? This carefree French backyard wedding is a total love fest!