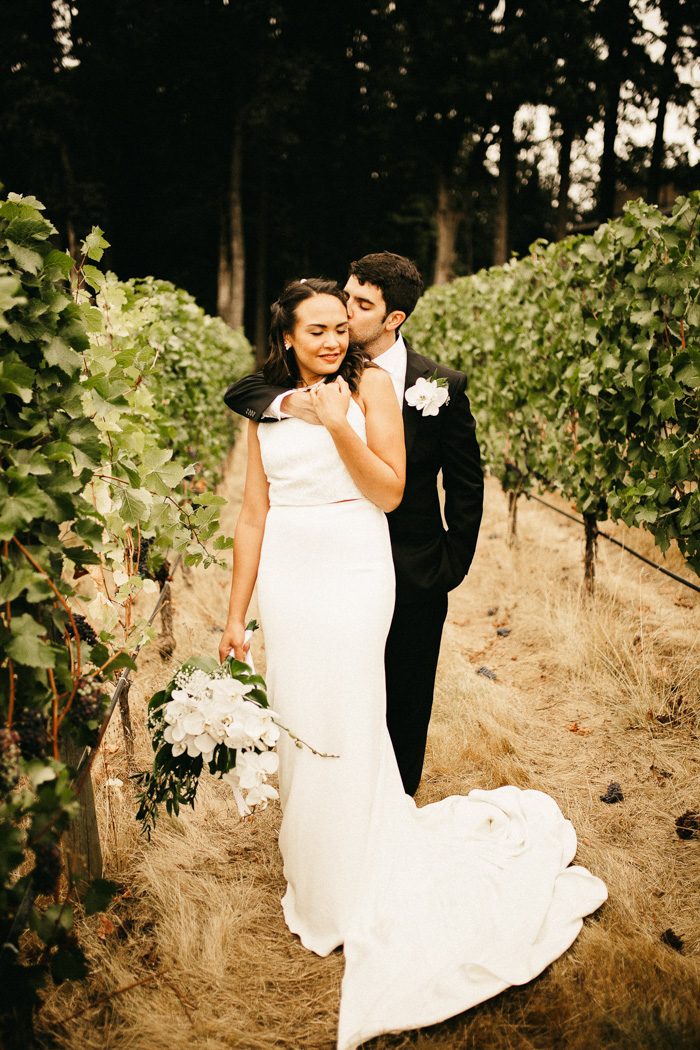 After seeing all the DIY projects Mahealani pulled together for her Vista Hills Vineyard wedding, we're convinced there's nothing this crafty bride can't do! She and Mitchell chose a tropical vibe that was as relaxed as it was elegant. Mahealani used monstera leaves to anchor the centerpieces, floral hoops, and the bridal party's bouquets then added gorgeous white orchids to the arrangements and the boutonnieres. She even made the bridesmaids' delicate pearl necklaces and the marble fondant on the wedding cake. We love that the couple chose a classic black, white, and grey color scheme for the wedding party to add a hint of elegance to the overall look and to pop against all the natural greenery of the vineyard. These photos captured by Andie Avery Photography do beautifully showcase all the dreamy DIY details of this Oregon wedding!
The Couple:
Mahealani and Mitchell
The Wedding:
Vista Hills Vineyard, Dayton, Oregon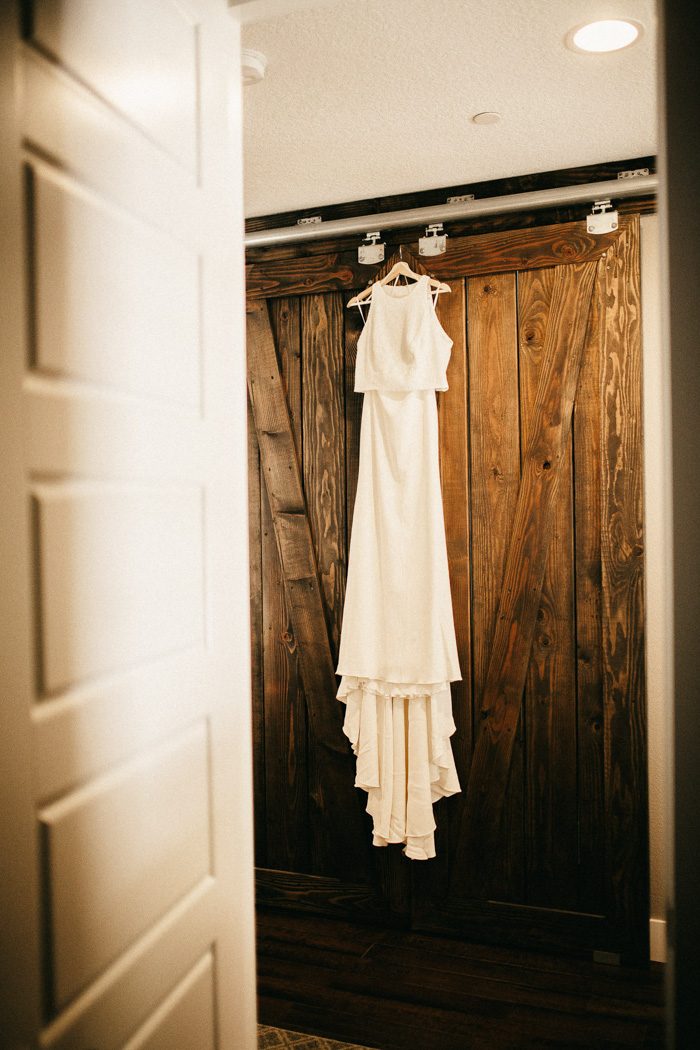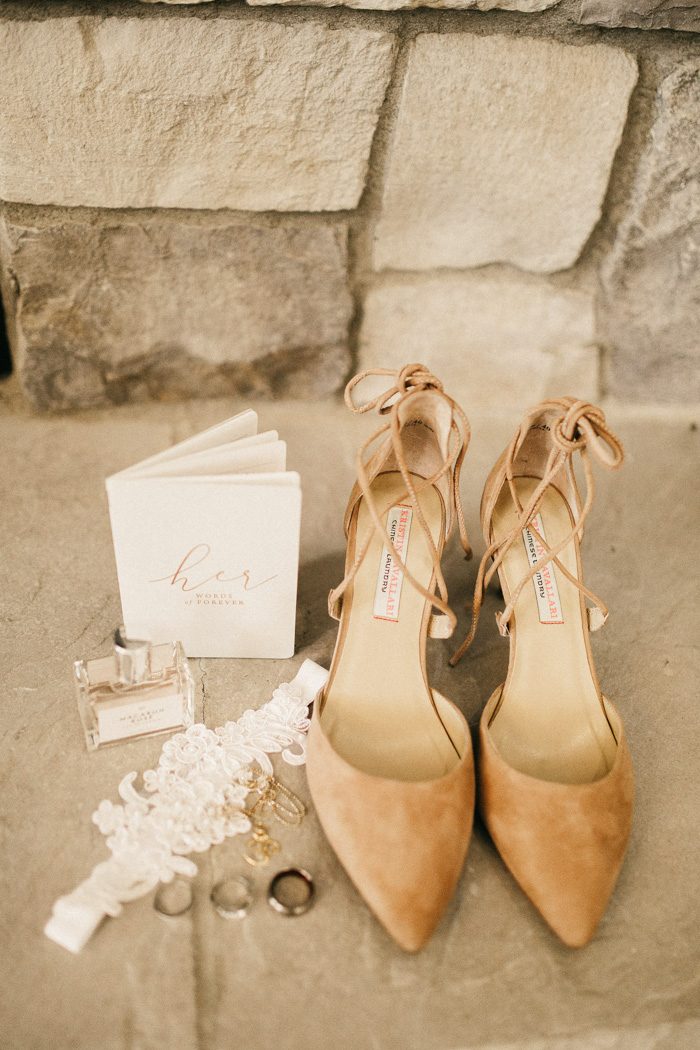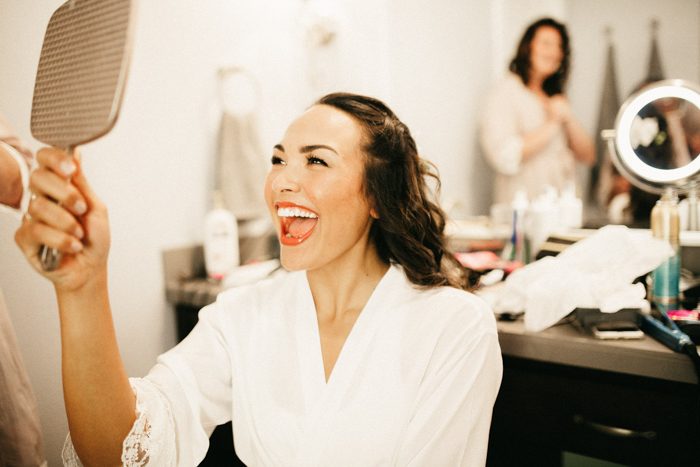 The most important thing to me during the course of planning our wedding was that it was really something that embodied us. It was really important to me that Mitchell felt like this wedding was about him too, because it was! It was also super important that our closest family and friends were there. My uncle played music for our processional and recessional, and for our exit song – which meant the absolute world to me. Our friends from China got all dressed up and Facetimed my bridesmaid's boyfriend so they could "attend," and our families flew from all over the world to celebrate with us. We really just wanted to have a massive party to celebrate marrying each other, and that's exactly what it was!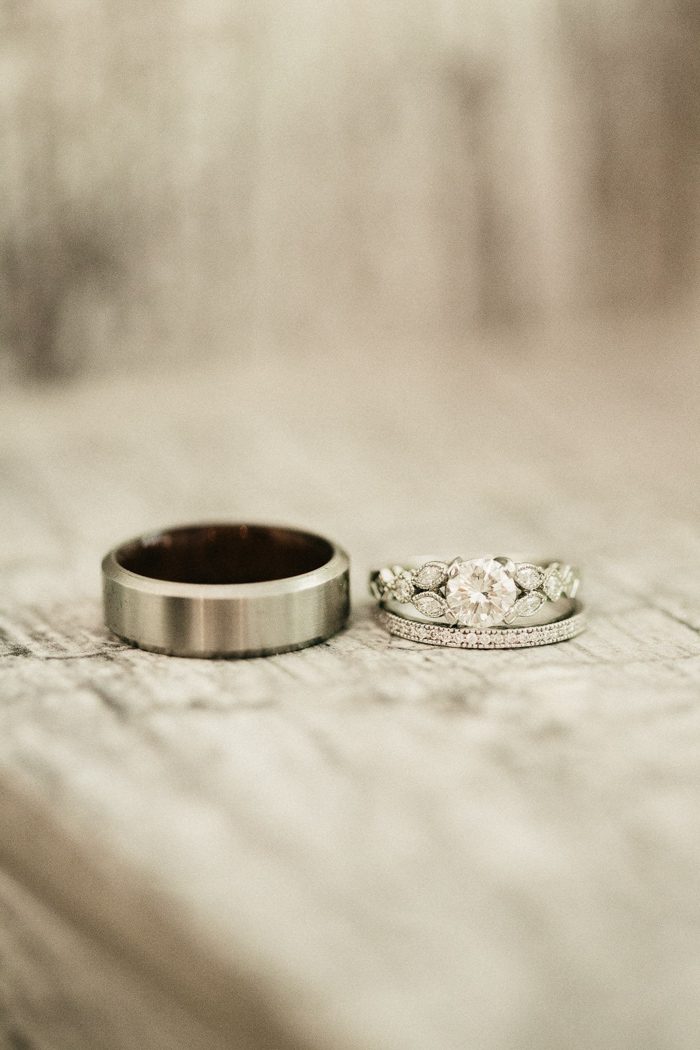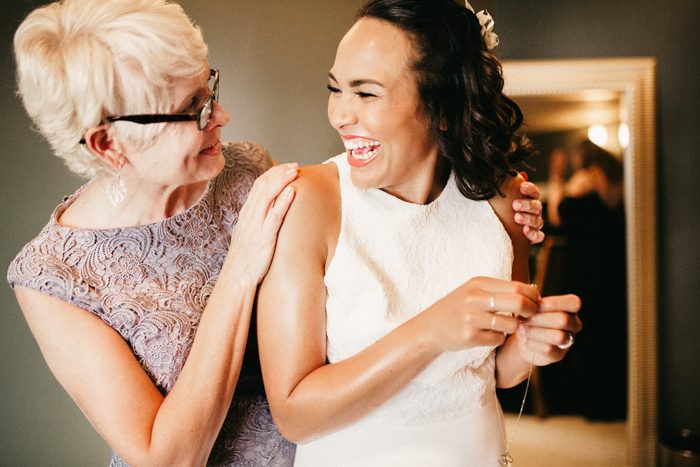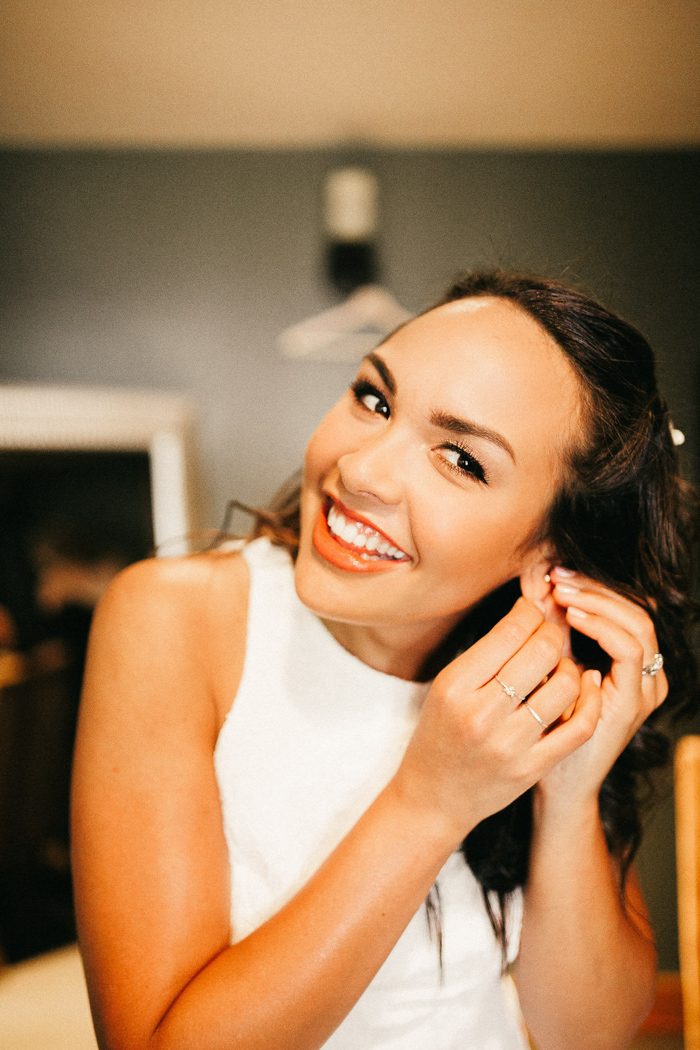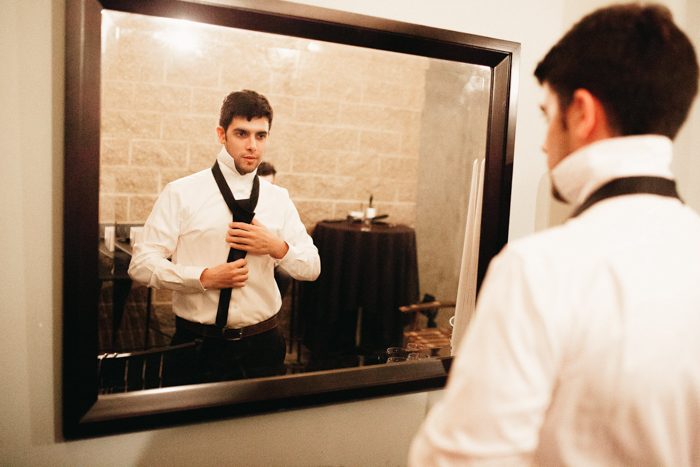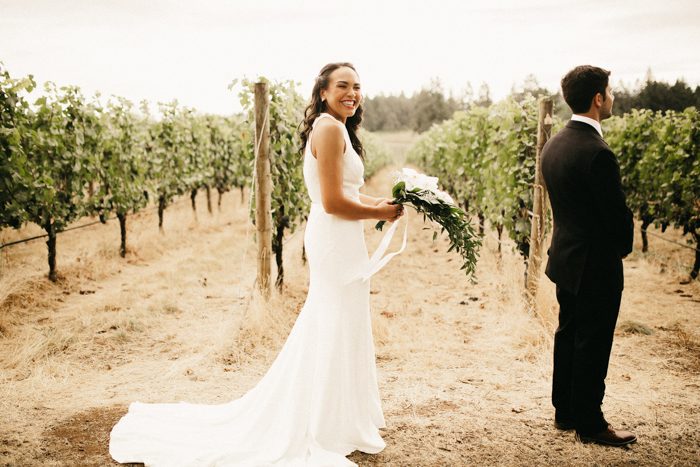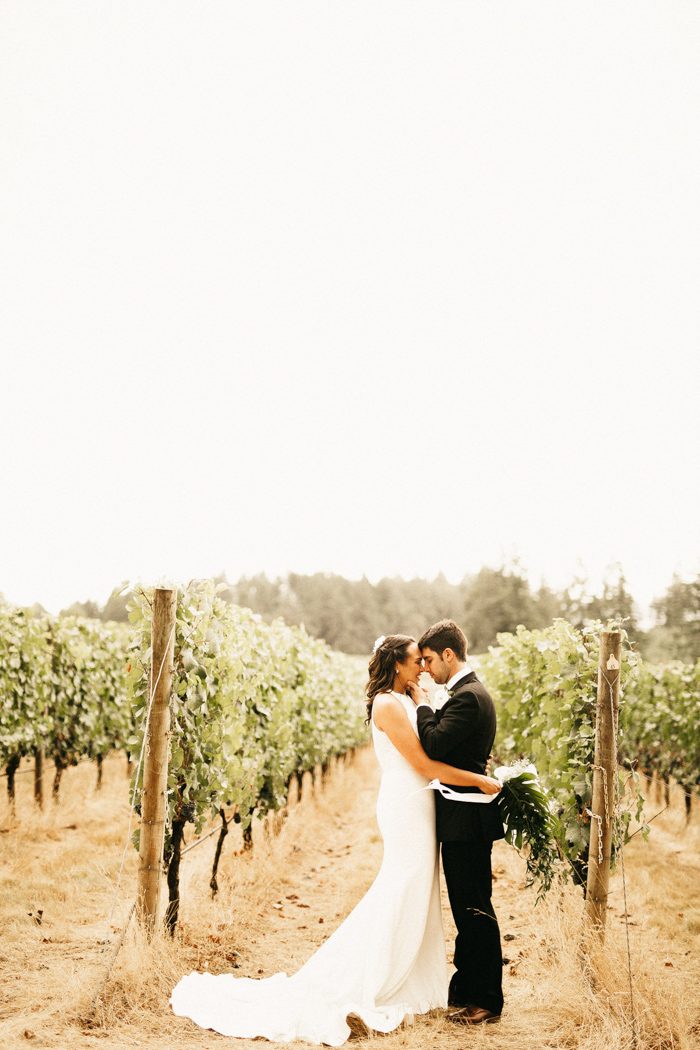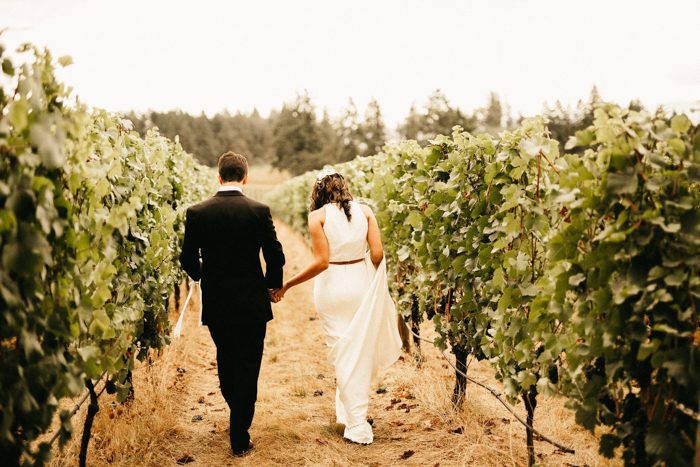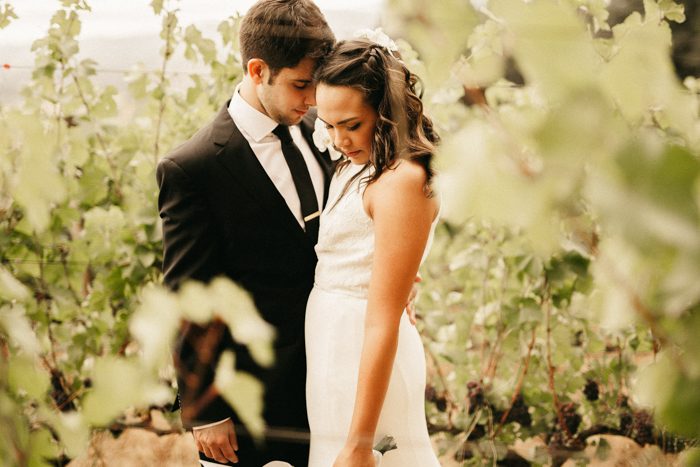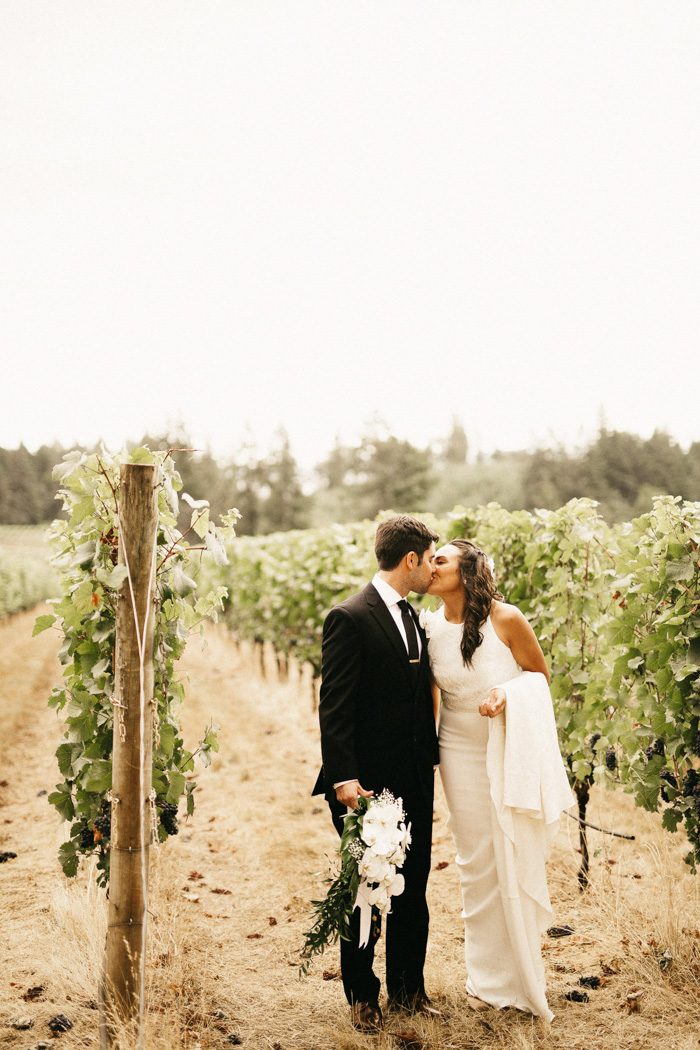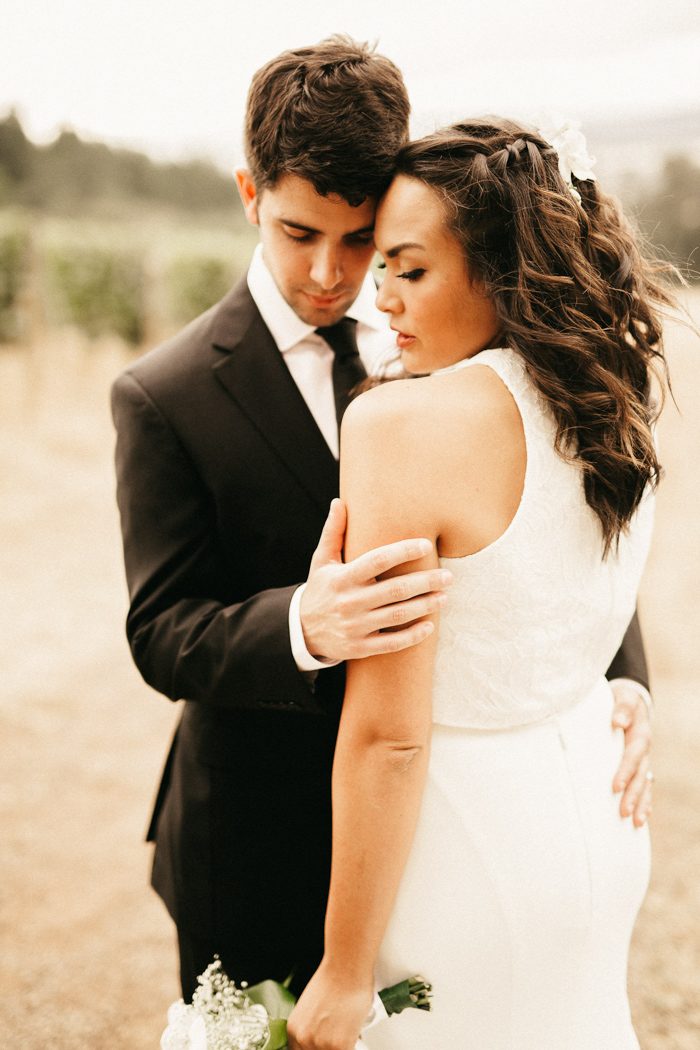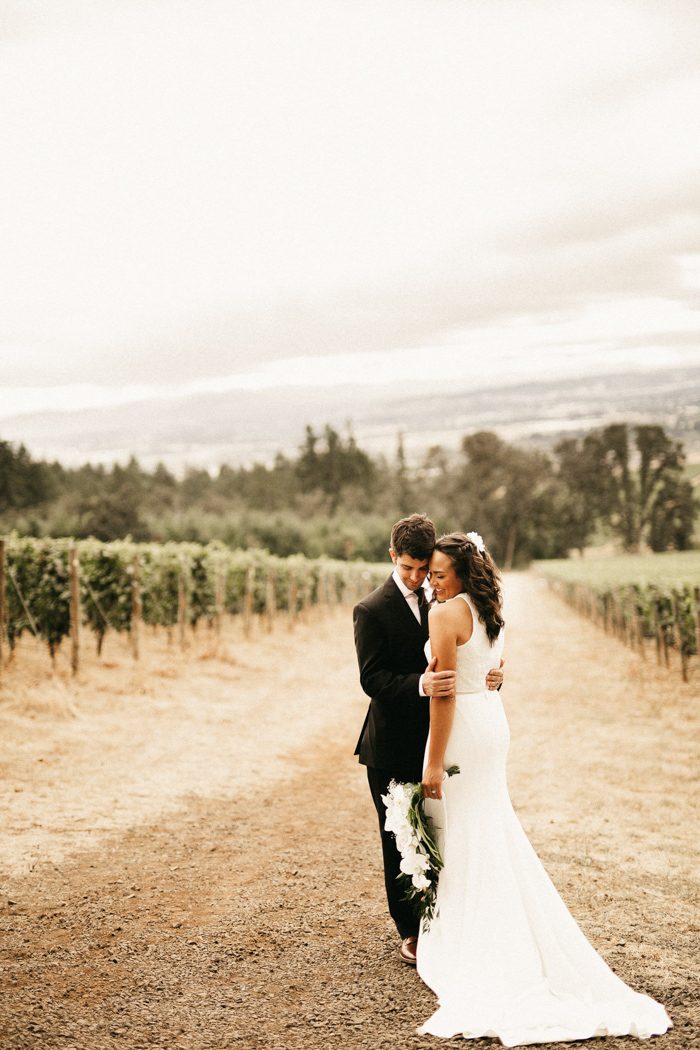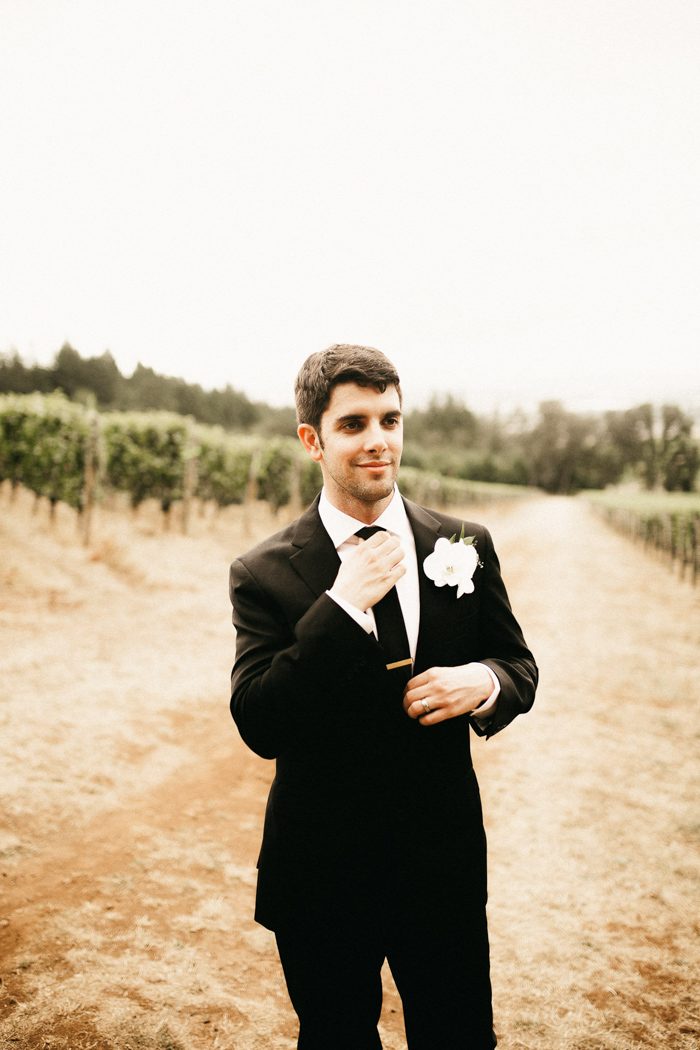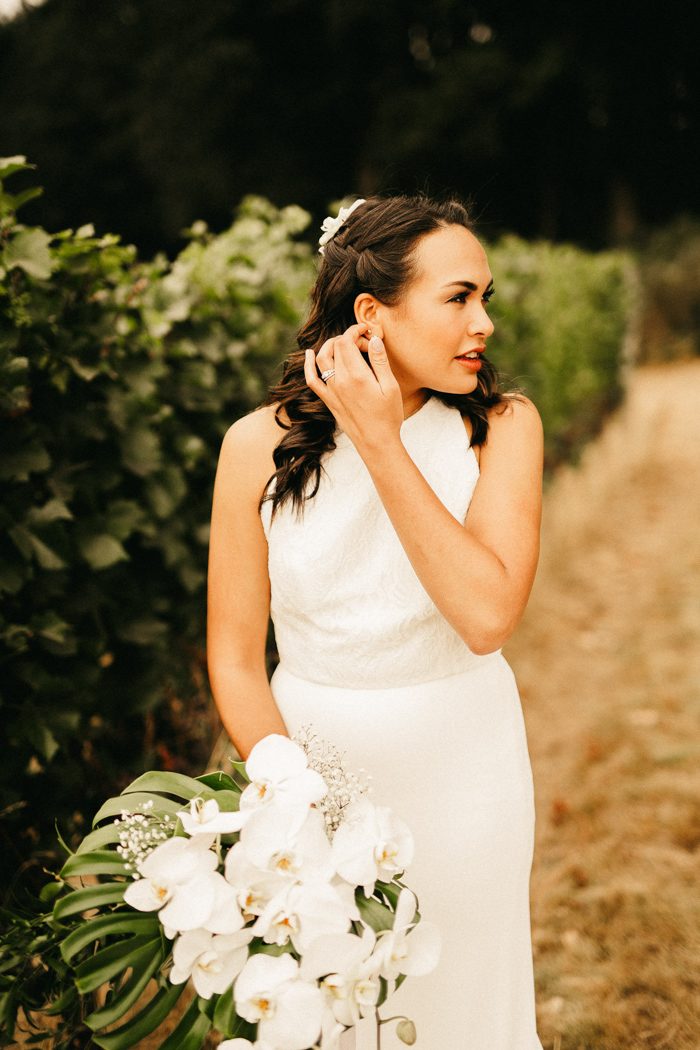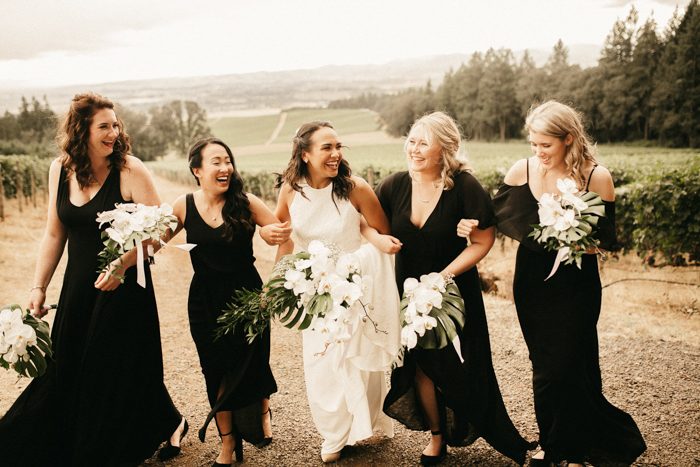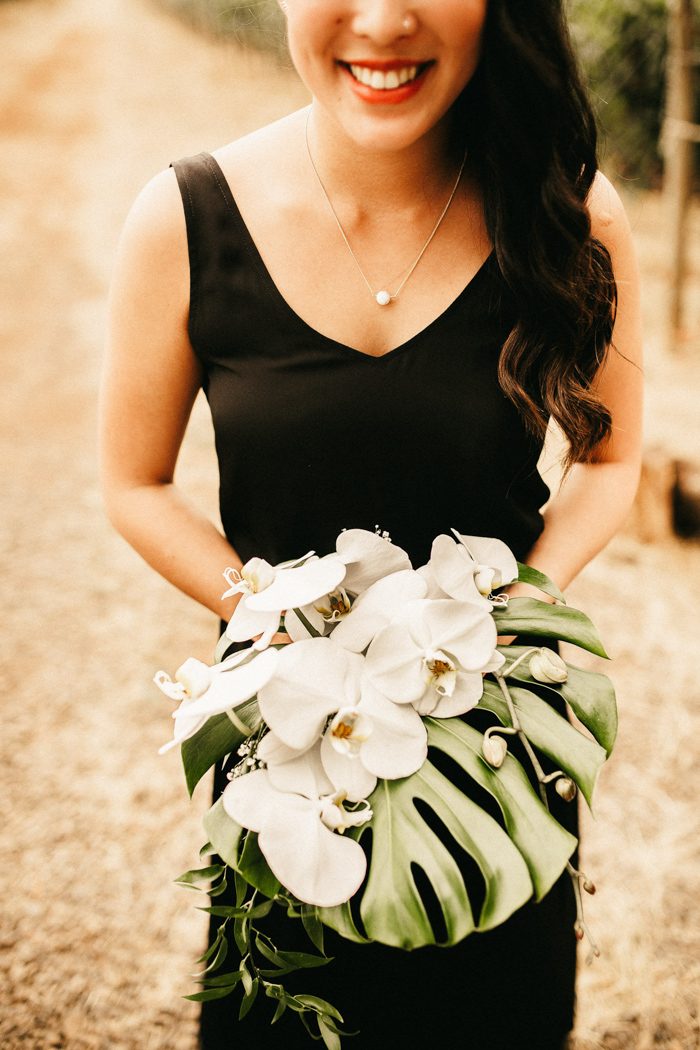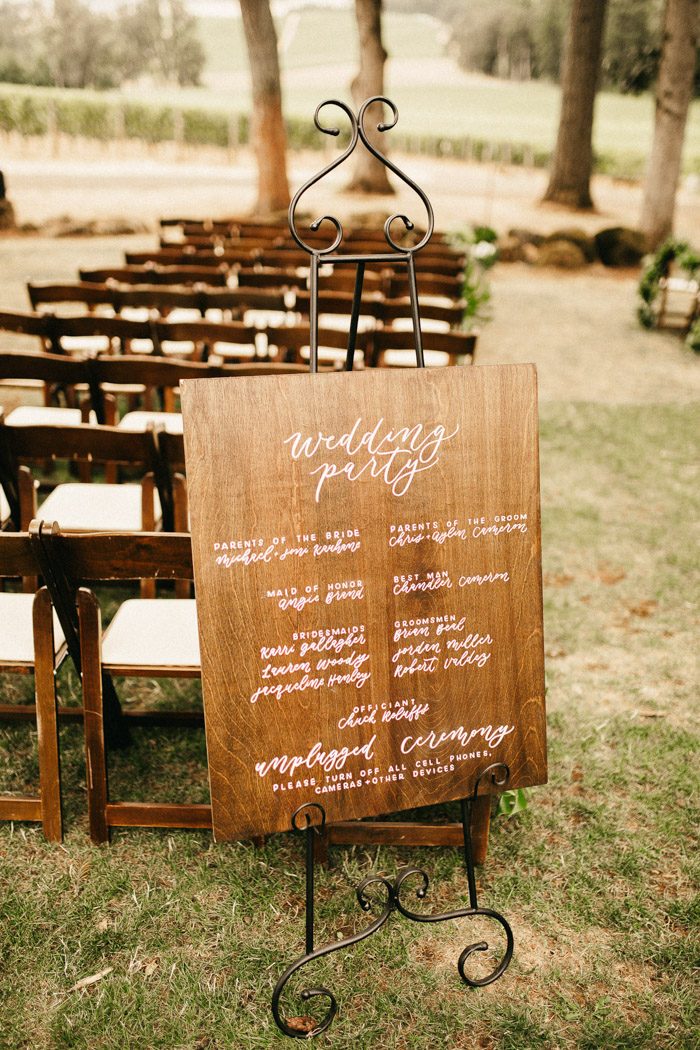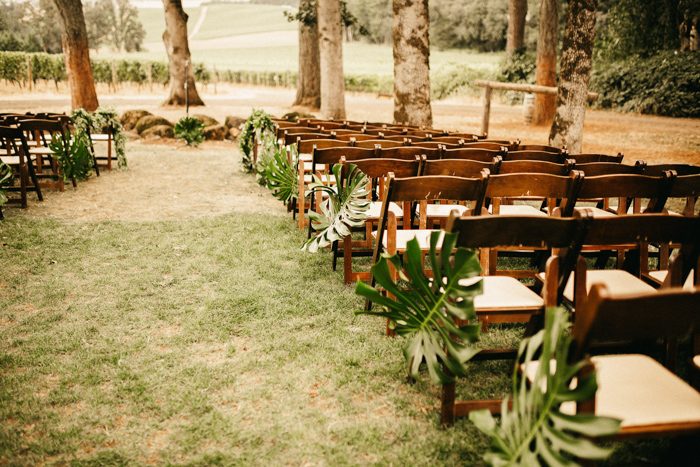 Walking down the aisle to Mitchell was something I had dreamt about for years, literally. Having my dad to walk me down the aisle, seeing my mom in the front row, and Mitchell at the alter is something I'll never forget. I also asked our officiant to take a moment and remind Mitchell and I to turn and acknowledge everyone who had come to witness our big day, because it's a rare occasion that all your family and friends are in one place at one time, and it was such a special experience for us.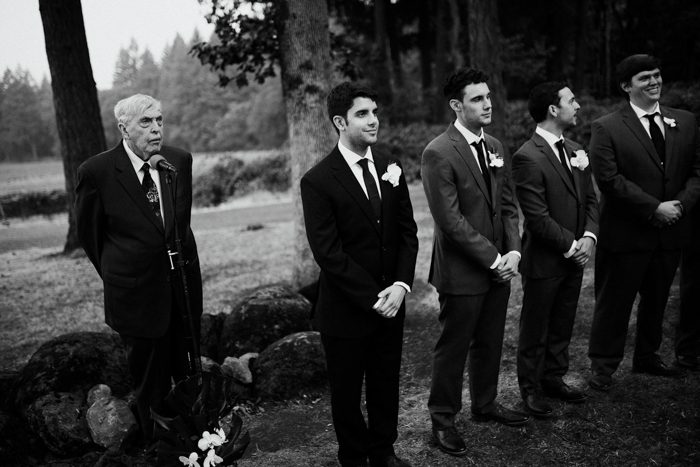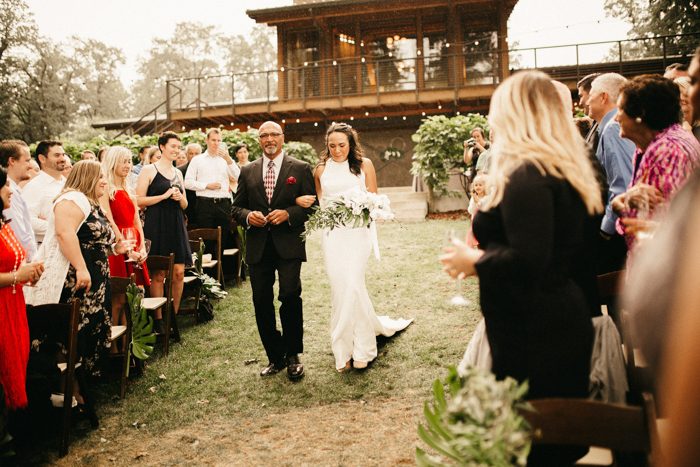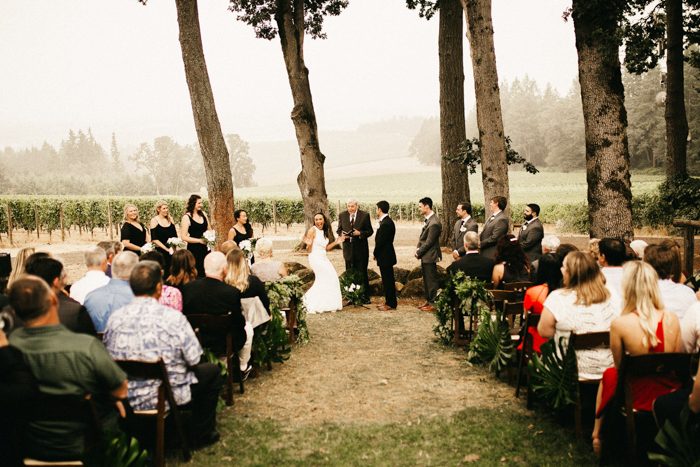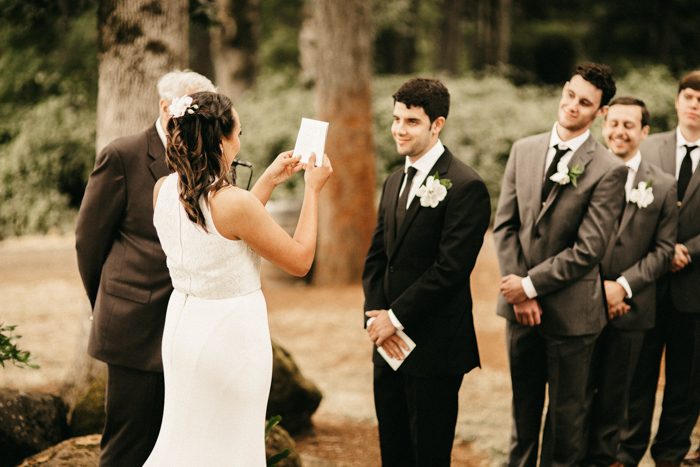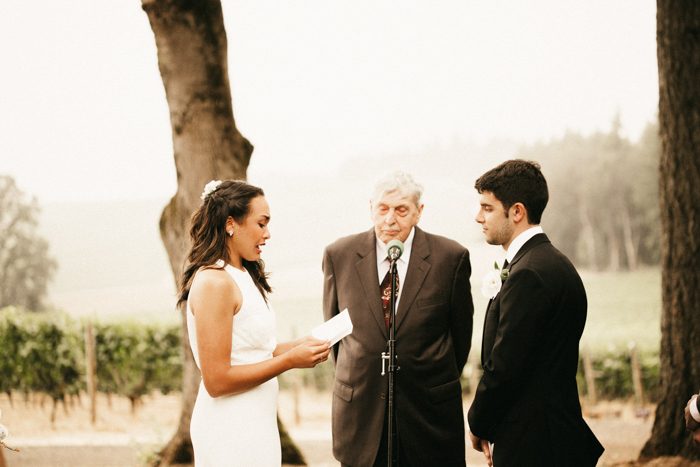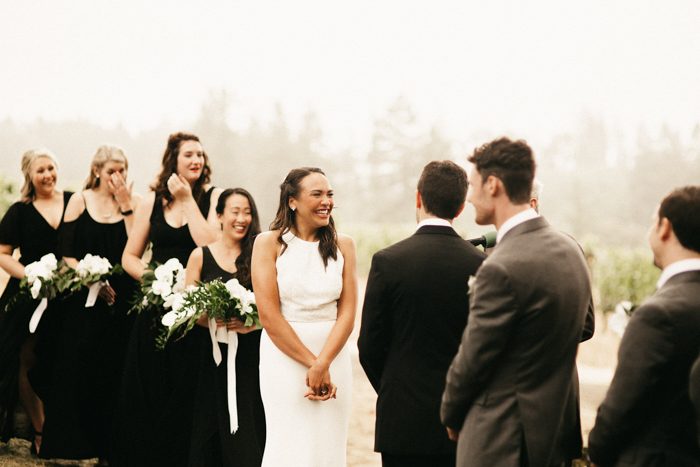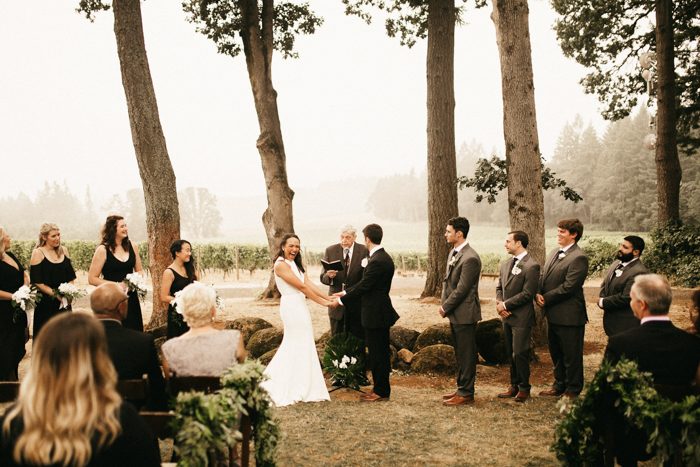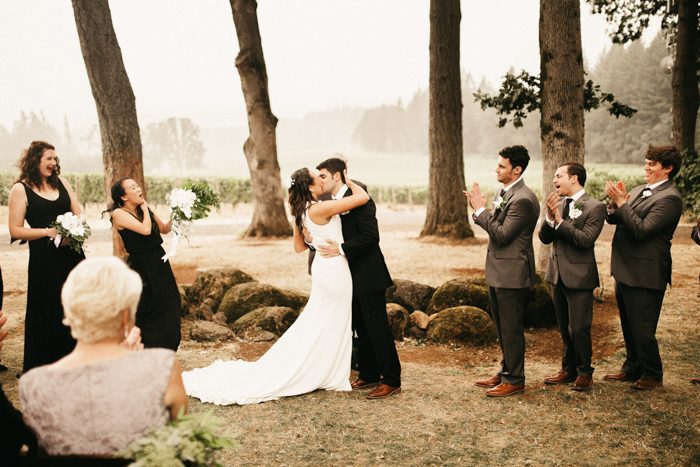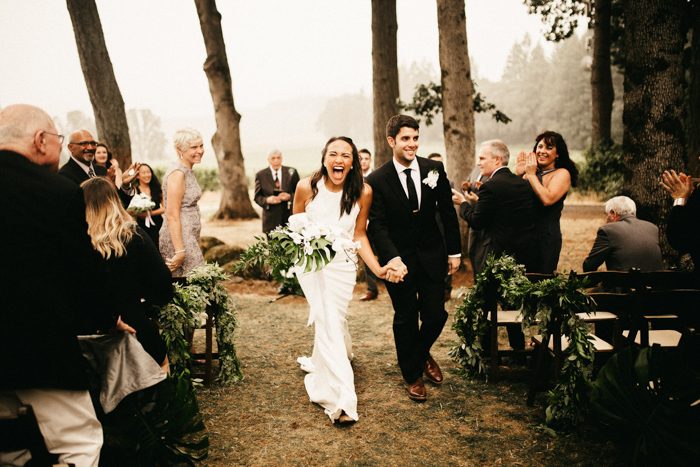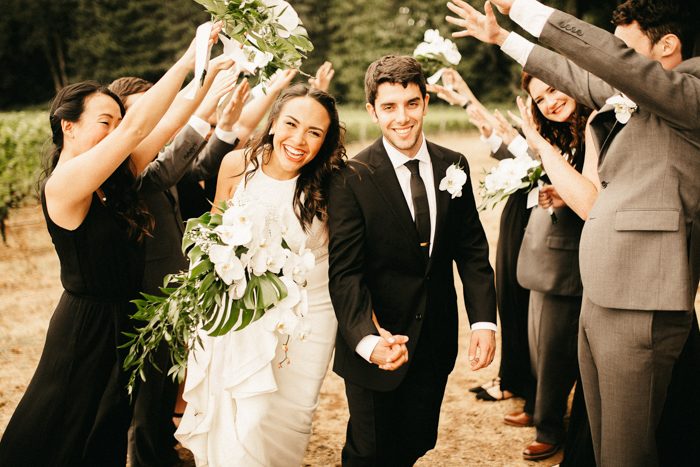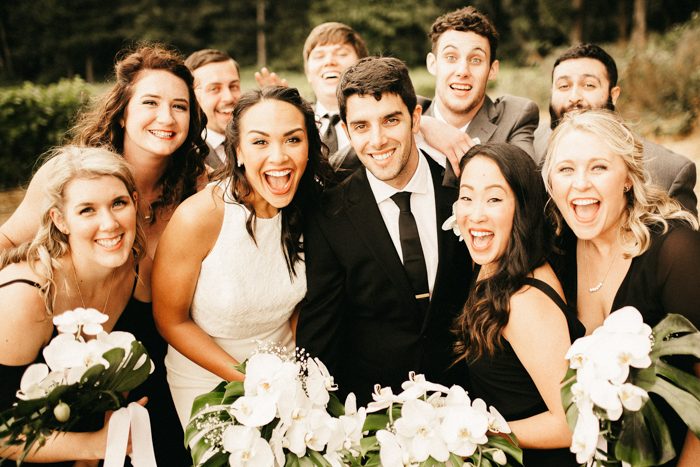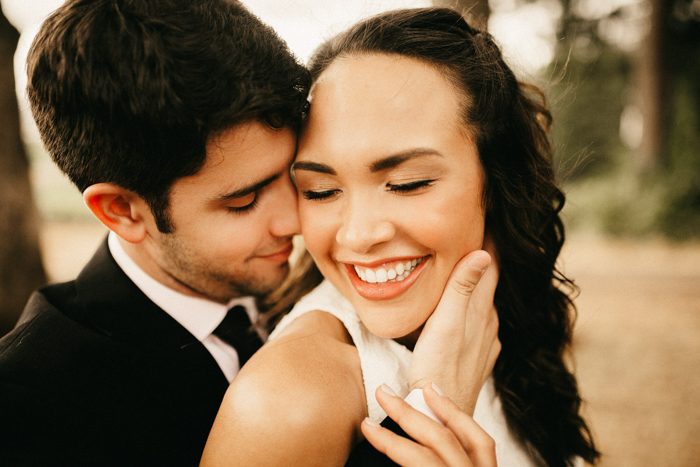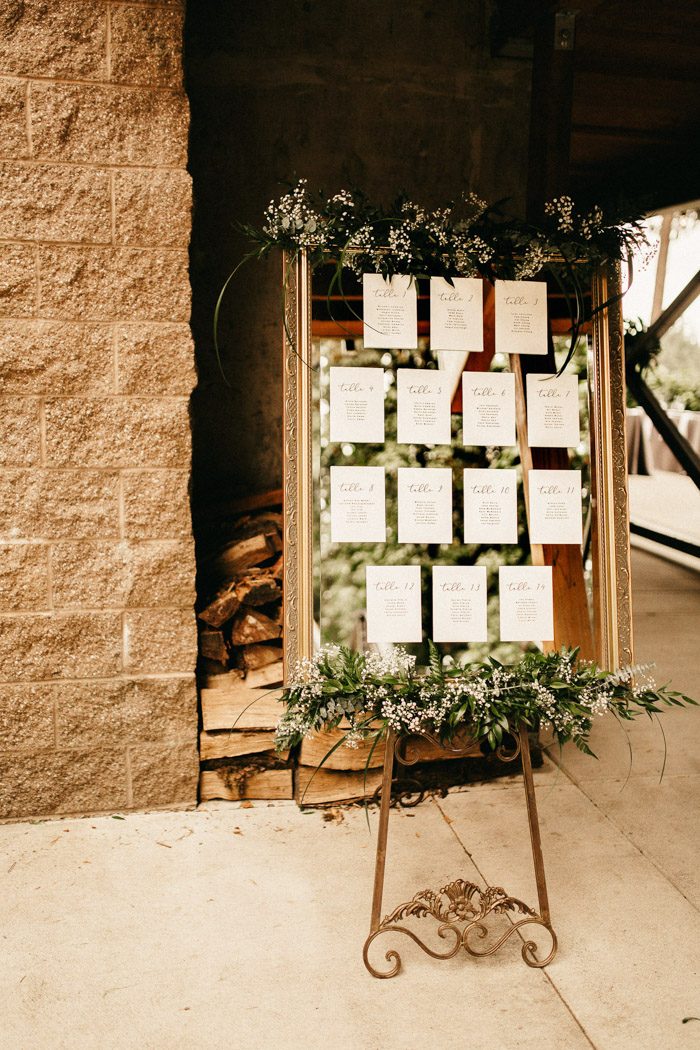 Our best advice is to DIY things! If you're creative this is a perfect time to really make your wedding yours. And don't freak out! Even when things aren't going exactly the way you planned, it will still turn out perfect; just focus on each other and the rest will fall perfectly into place.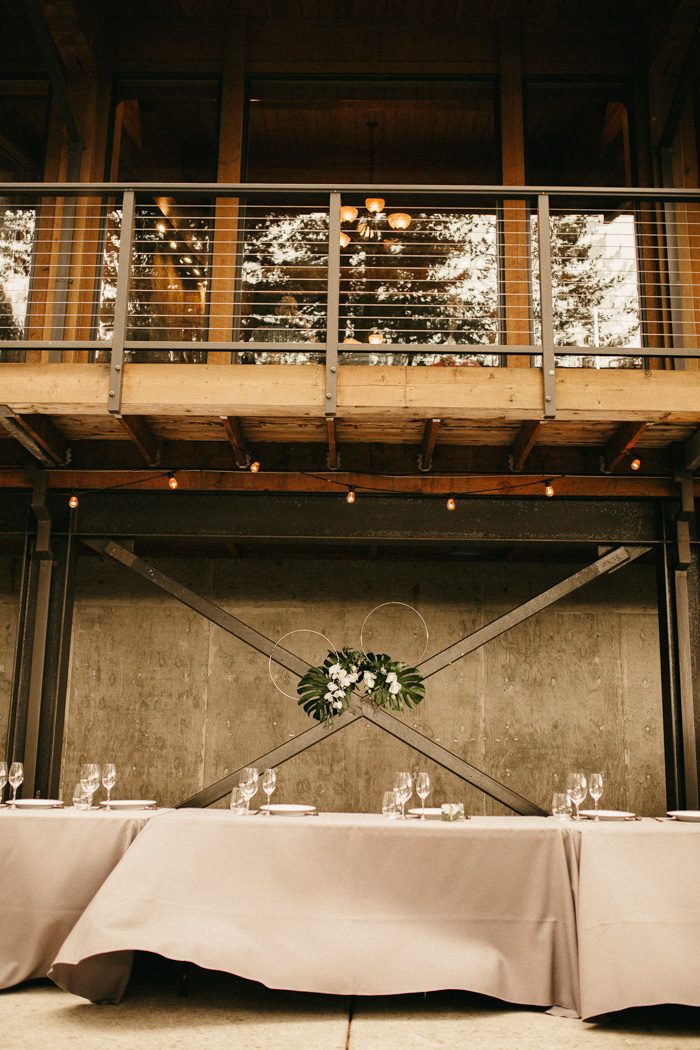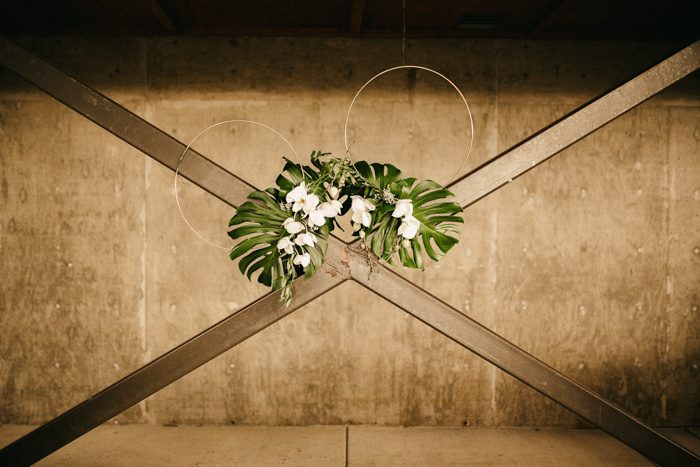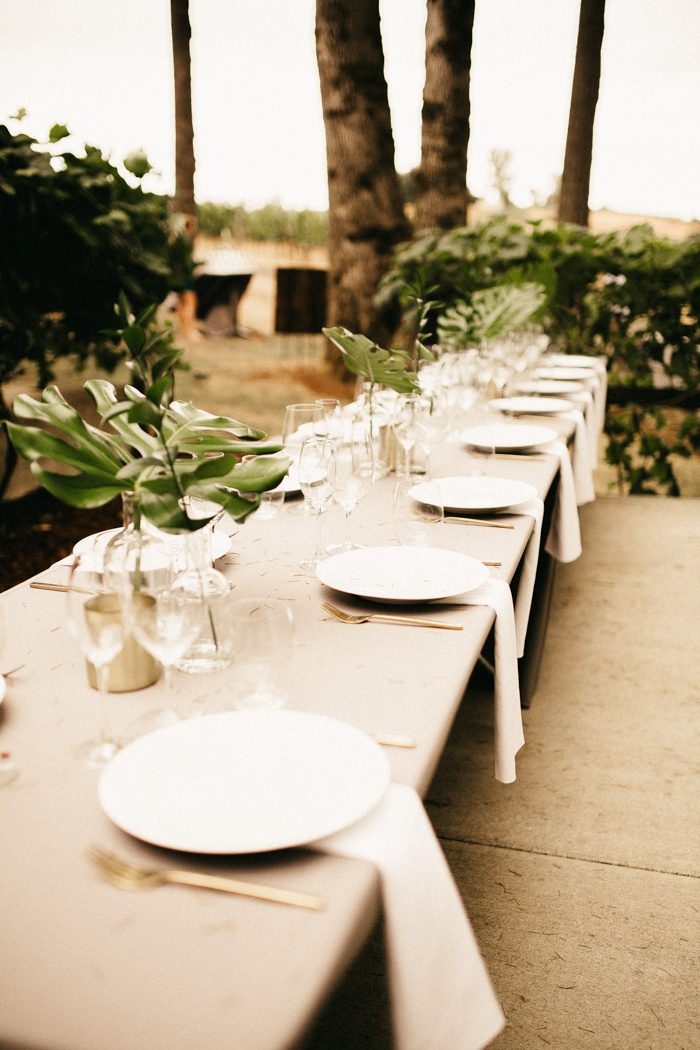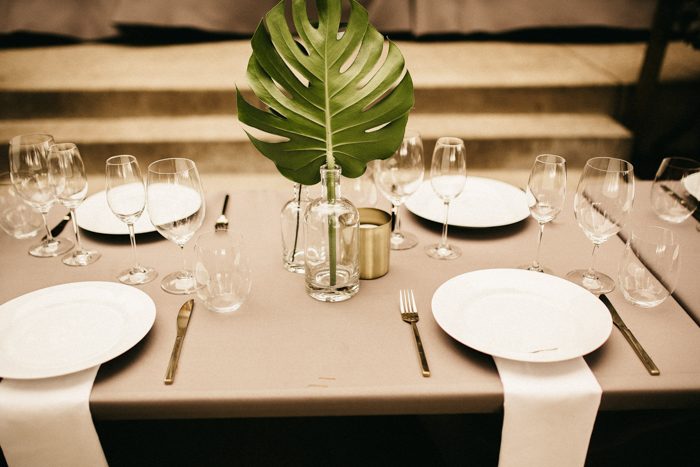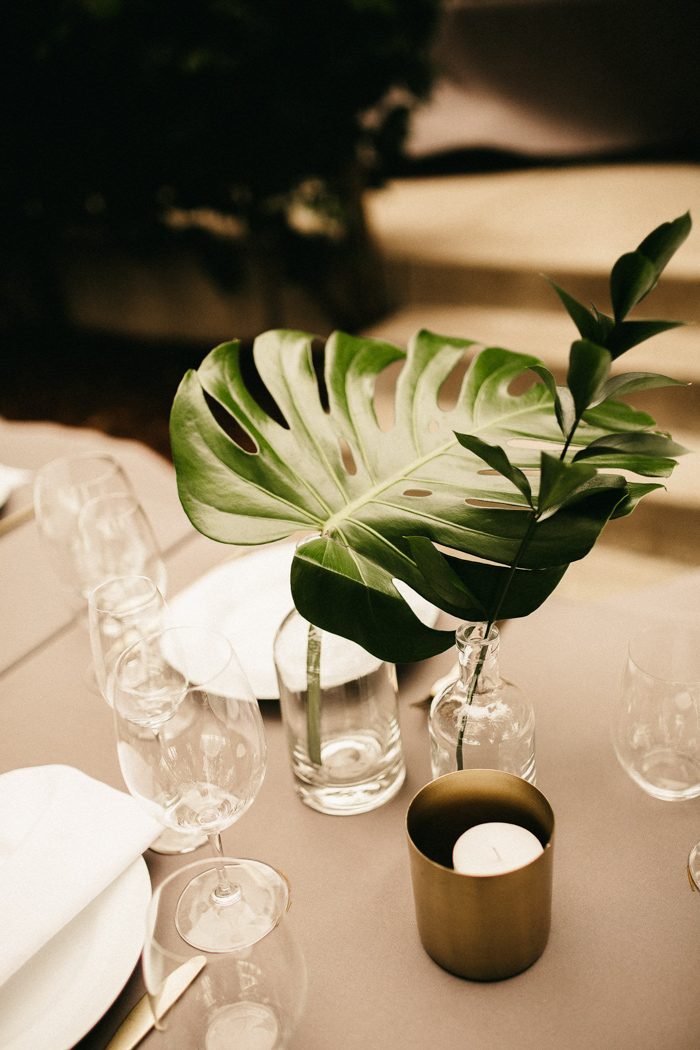 I DIY'd a lot of our wedding! I DIY'd the hoops over the head table and the grandparent's photo hoops, the bouquets, boutonnieres, bridesmaid's necklaces, the marble fondant on the cake, my make-up, my hair comb (my bridesmaid Karri did my hair), and the seating chart mirror! My mama helped. I also hand-picked and styled the centerpiece hardware, as well as Mitchell and his groomsmen's attire (accessories included) and my bridesmaids' attire and footwear.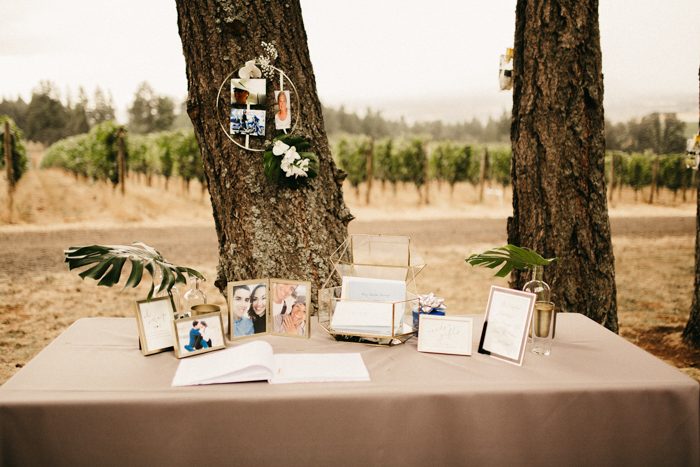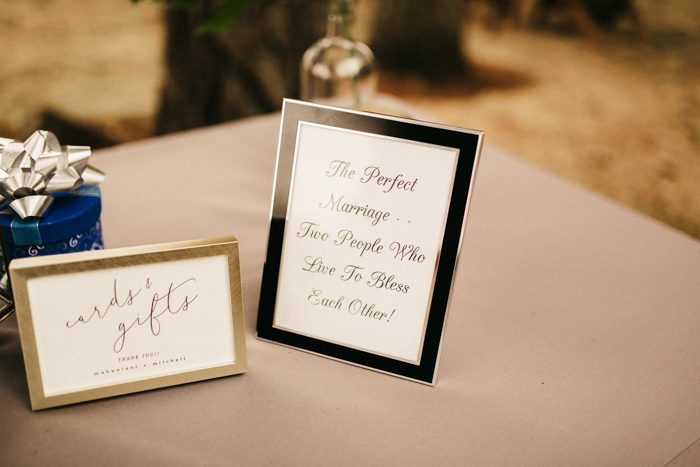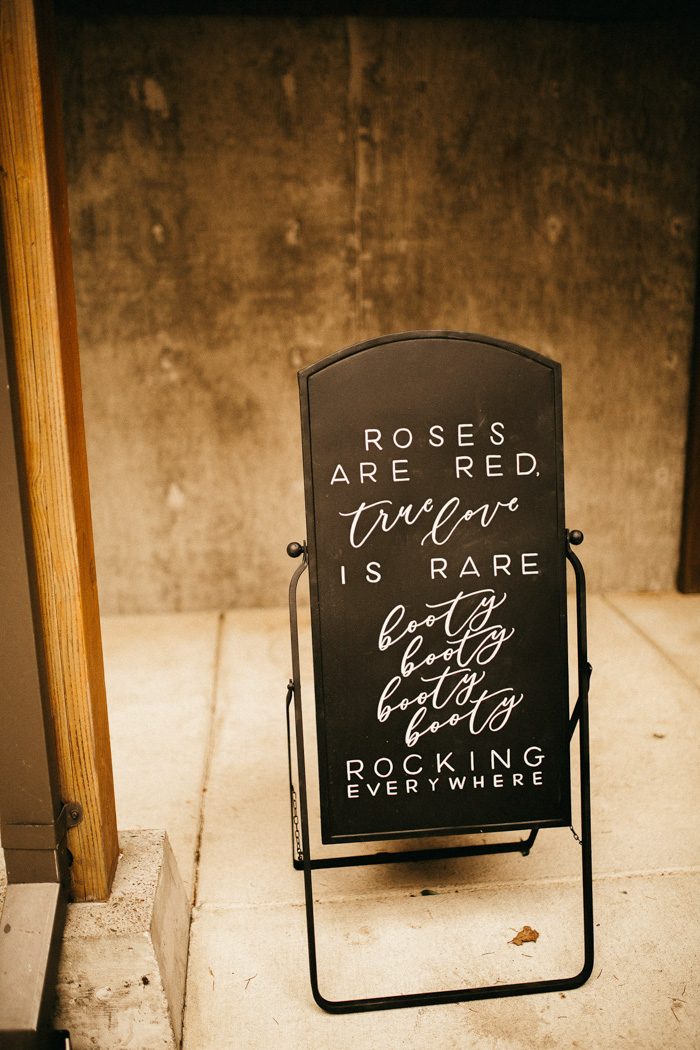 The biggest surprise was that it rained, which for some people might be a total bummer, but for us (and in Hawaii) it's considered a true blessing! It started as a light mist just before the ceremony and it settled in the vines below the Vista Hills Treehouse and was absolutely gorgeous and almost supernatural looking. It also forced us to move everything inside, which made our dinner so much more intimate and fun.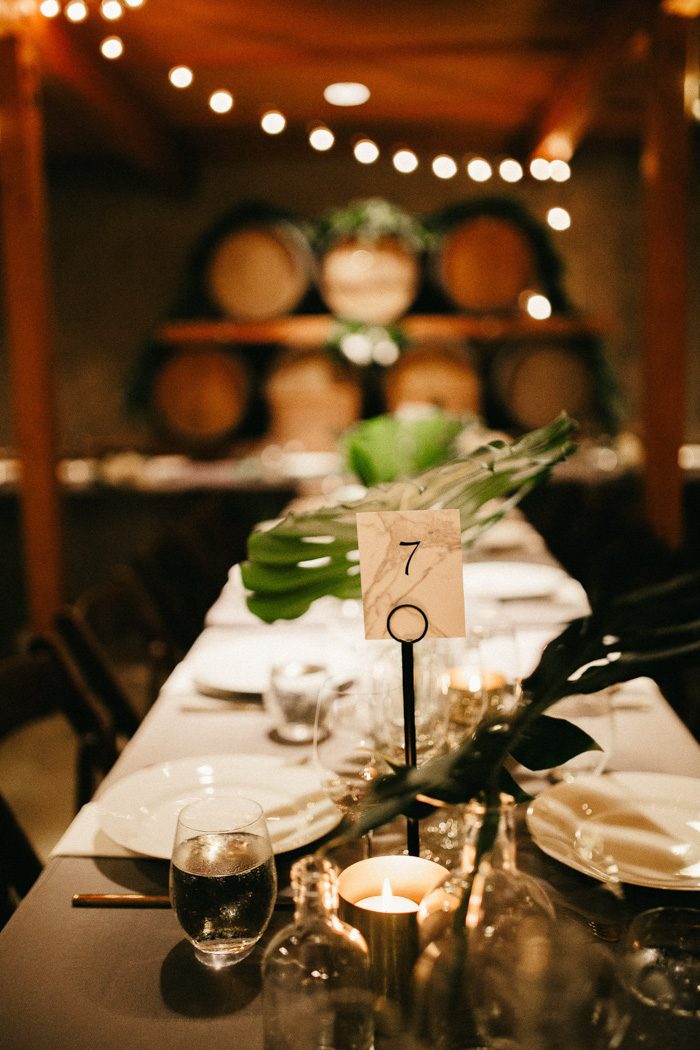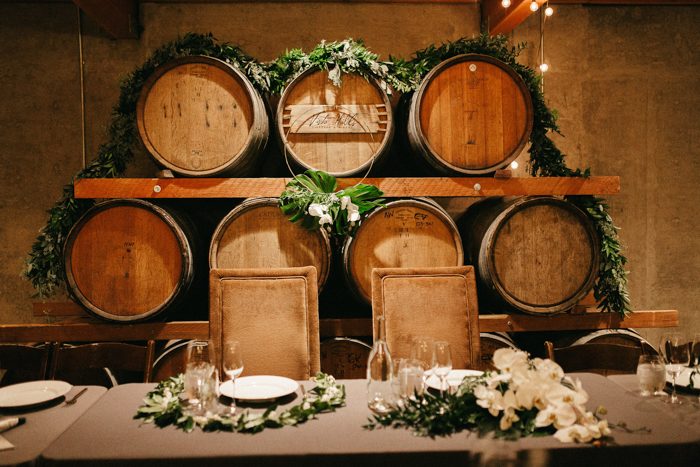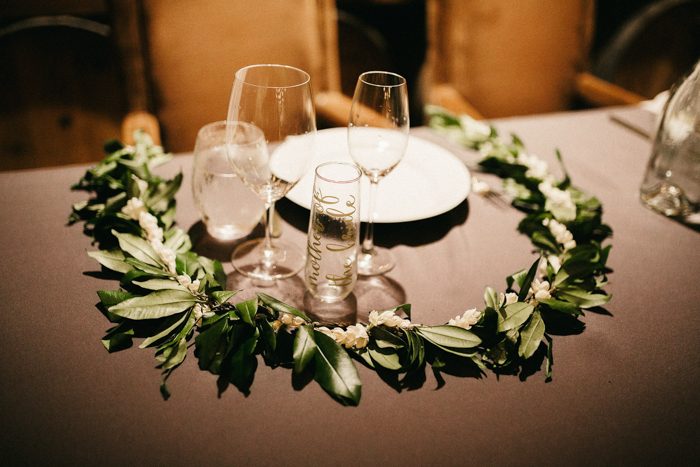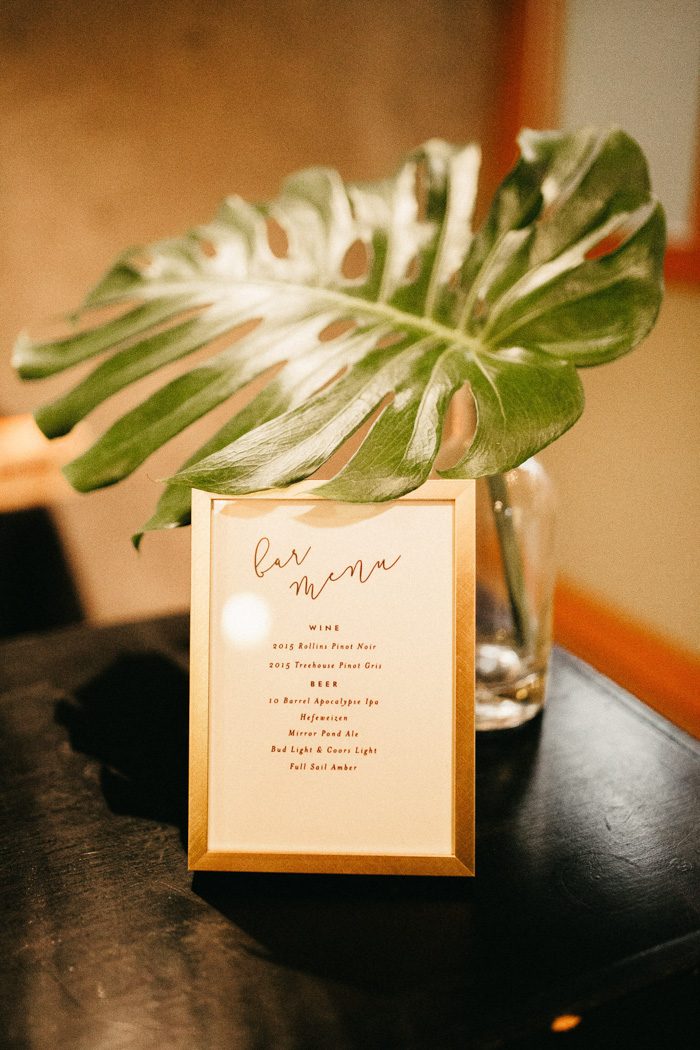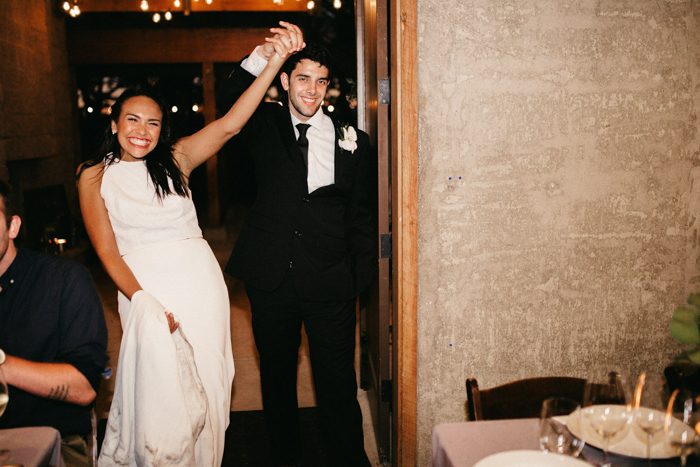 Processional – "Say" by John Mayer (ukulele cover)
Recessional – "In My Life" by Jake Shimabukuro
First Dance – "Mango Tree" by Zac Brown Band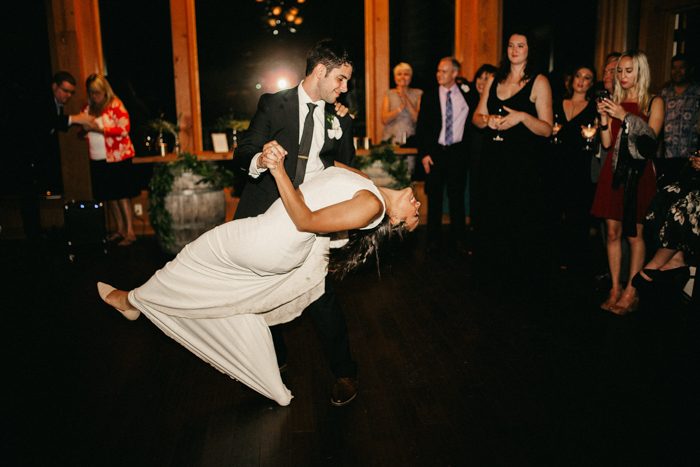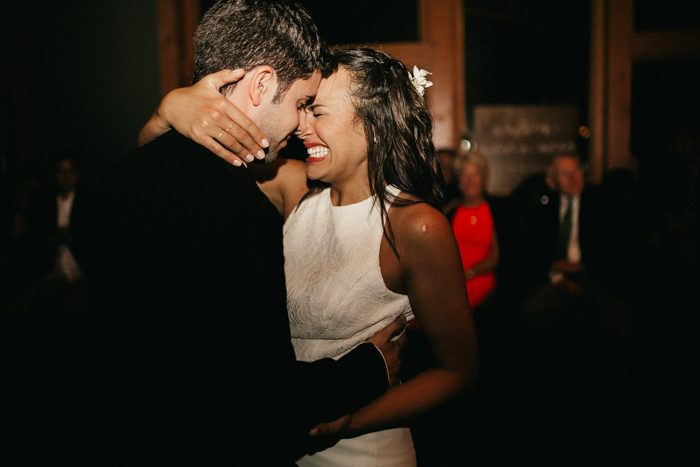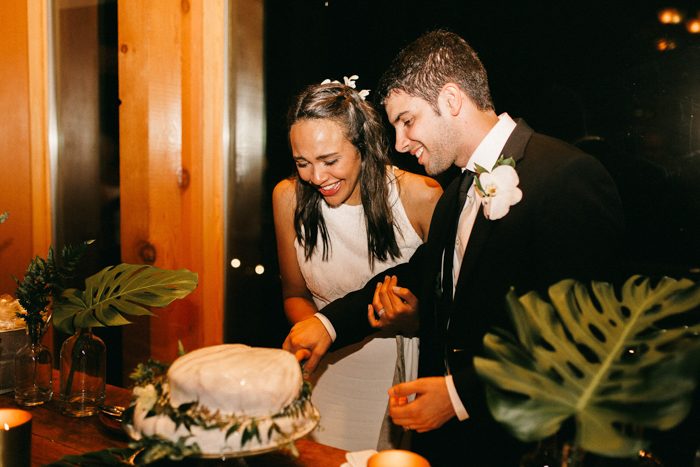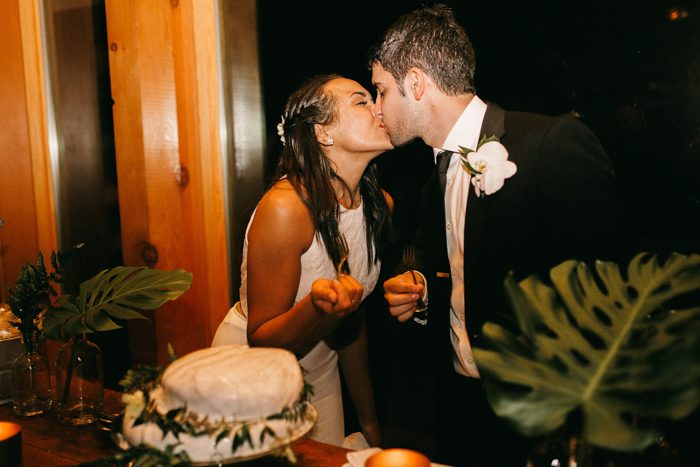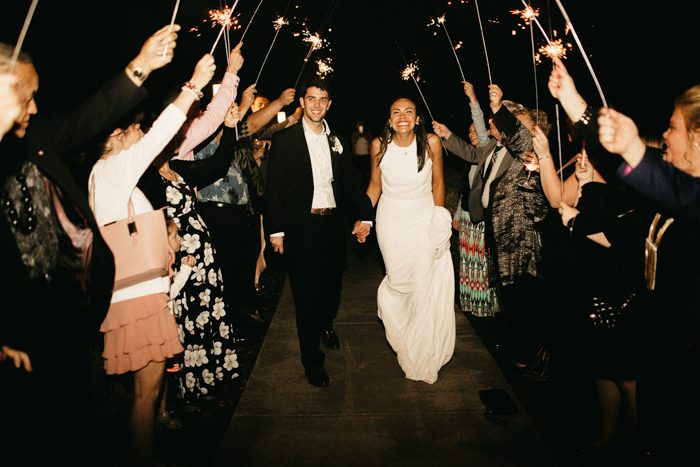 Our most heartfelt congratulations to Mahealani and Mitchell, and a big thanks to Andie Avery Photography for sharing this beautiful Oregon vineyard wedding with us! Looking for more DIY wedding inspiration? Check out the whimsical and quirky charm in Kristen and Keith's DIY SmogShoppe wedding that gives subtle nods to Wes Anderson!