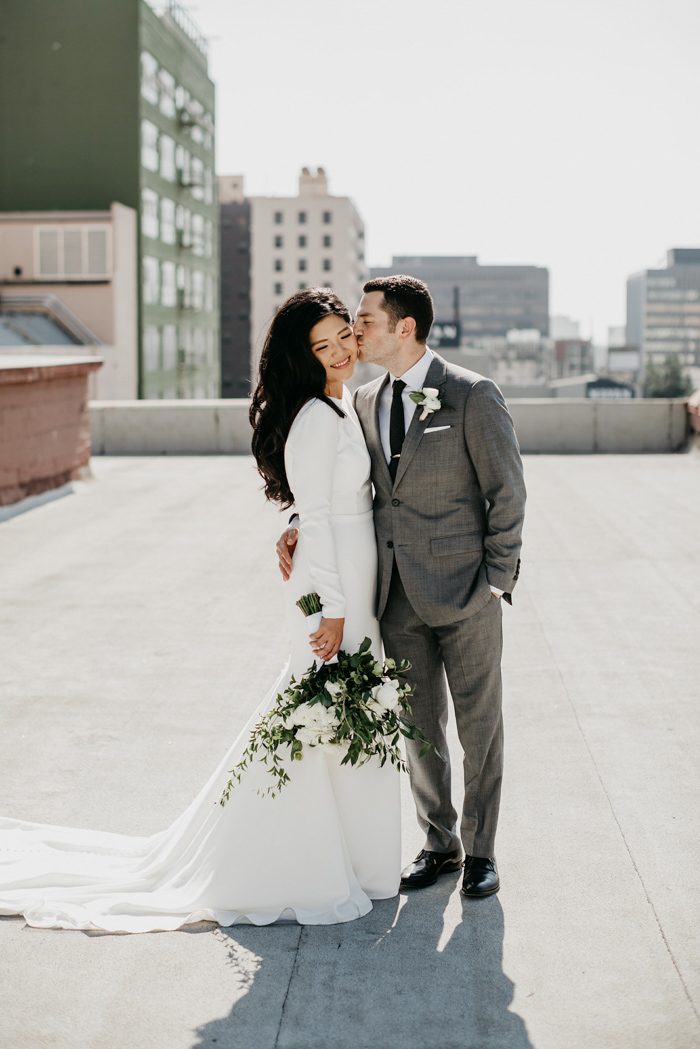 Amy and Oleg brought a lush, natural twist to their modern and minimalist Millwick wedding, and we simply can't get enough! The venue, which is full-to-the-brim with greenery on its own, was made all the more beautiful with white-on-white tablescapes that added a breath of fresh air to the industrial space. The couple was also able to have the backyard wedding they'd always dreamed of, surrounded by tropical plants and a wall of lush native greenery, in an intimate courtyard that made you forget they were in the heart of downtown LA. It was no surprise that Amy, who runs the successful design and lifestyle blog Homey Oh My, channeled her chic, modern style to her bridal look with a long-sleeved Mikaella gown and natural waves, to which she added a long simple veil for just the ceremony. This wedding was impeccably designed from beginning to end, but it was also full of raw emotion and pure joy, all of which photographer Nicole Leever captured in stunning detail!
The Couple:
Amy and Oleg
The Wedding:
Millwick, Los Angeles, California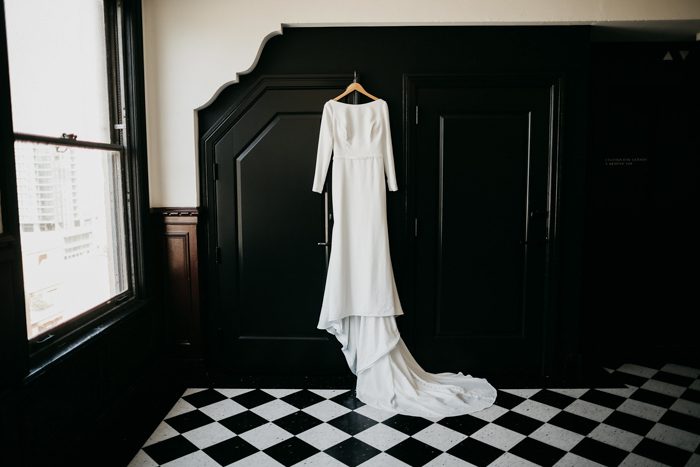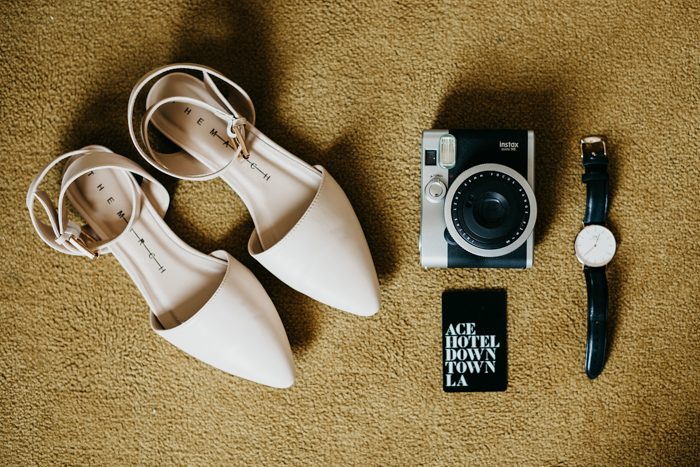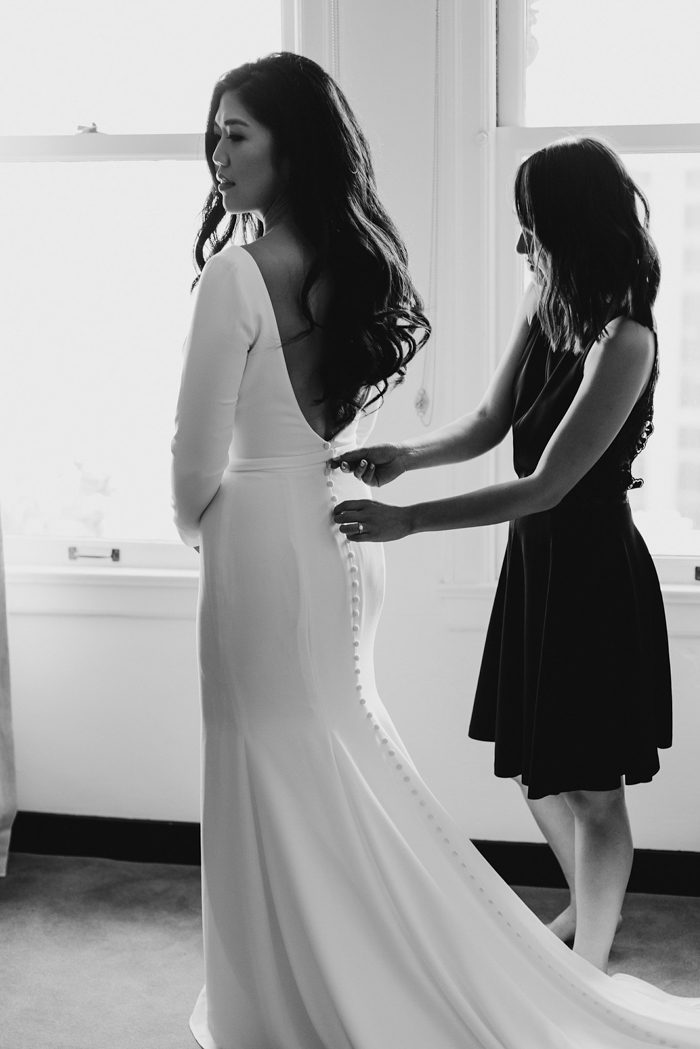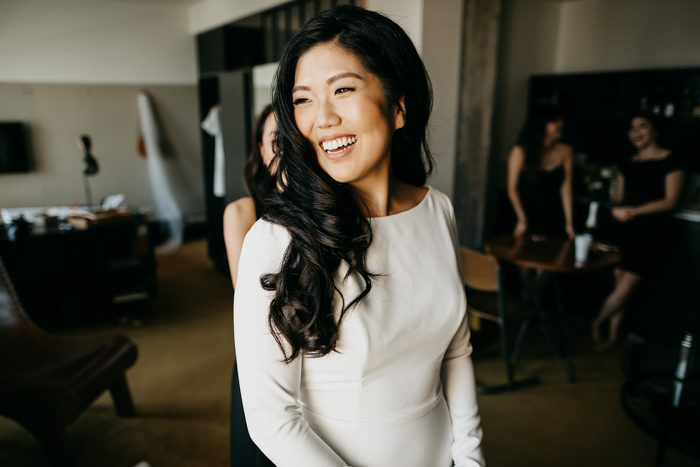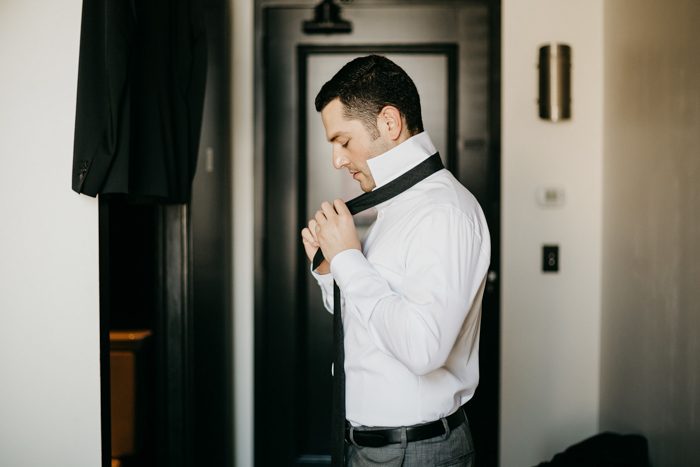 Aside from making sure the day was fun, it was most important to us that the wedding be as least stressful as possible. That meant keeping it simple and not going into debt, ha! We did what we could afford and kept decor and DIYs to a minimum. Even though we had to make compromises on some of our original ideas in order to stick within budget, in hindsight that little stuff doesn't matter nearly as much as it felt like it did in the moment. It was too amazing of a day spending time with our favorite people.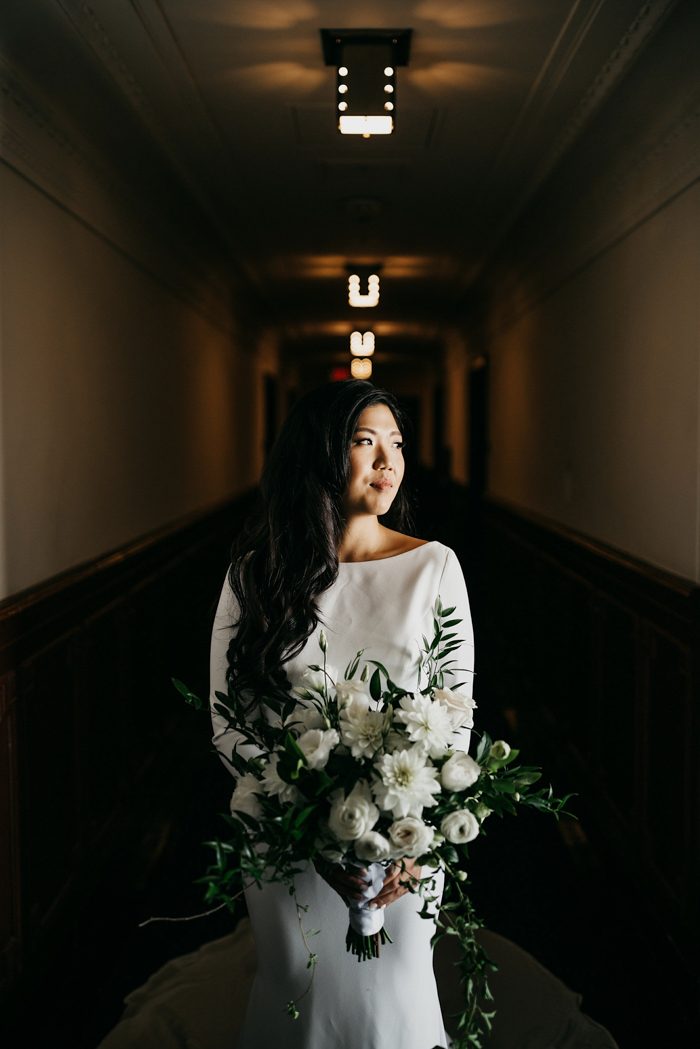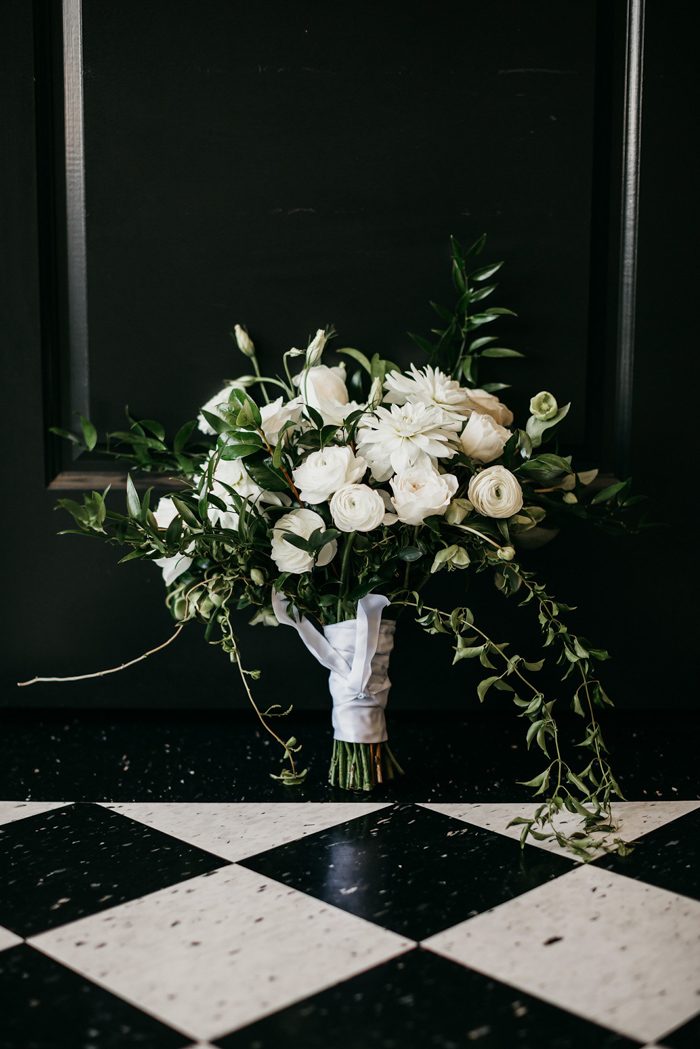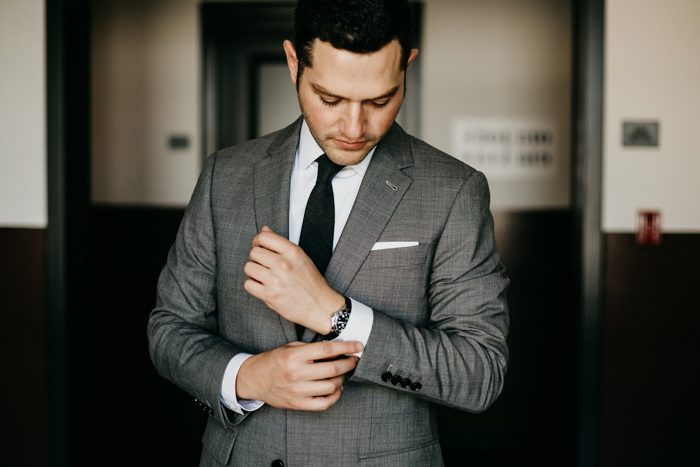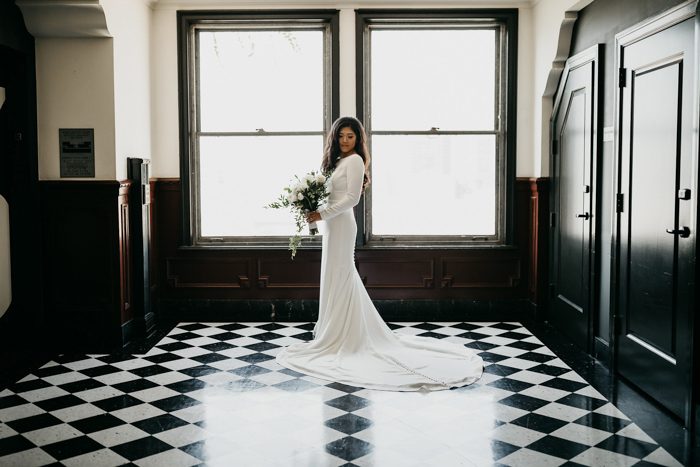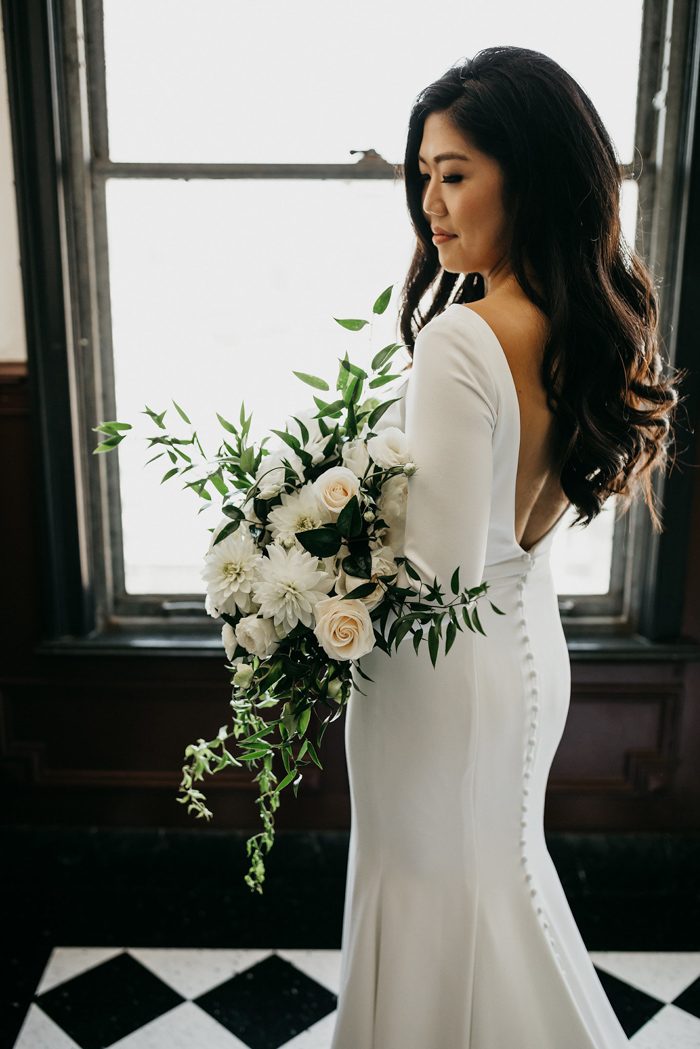 The moment we walked in to tour Millwick, we looked at each other with our eyes wide and said this is DOPE. It made us feel the most excited about the party we could throw because it's such a fun space.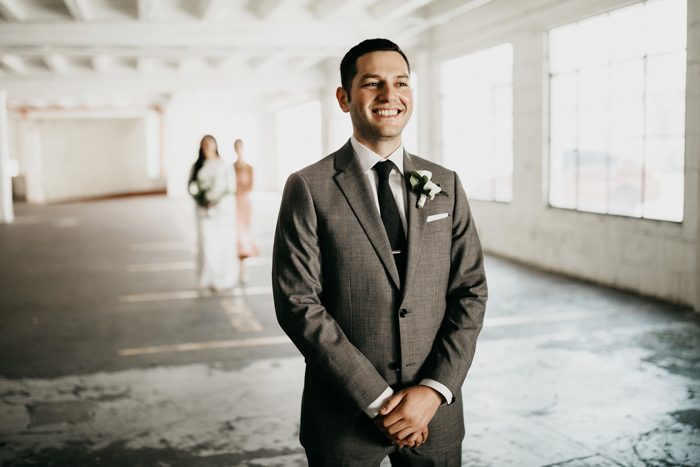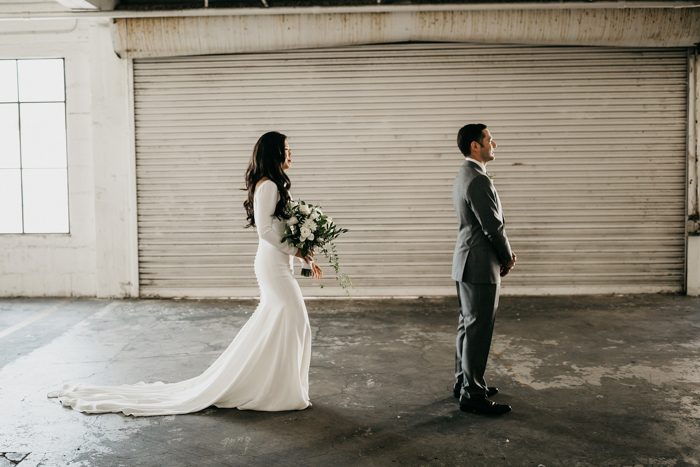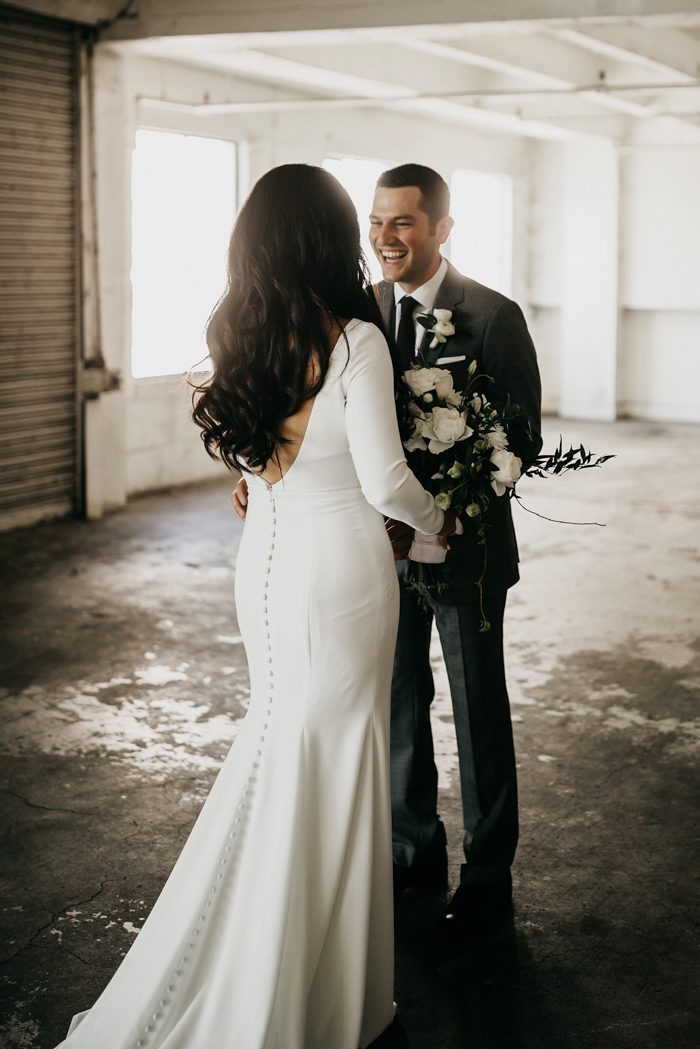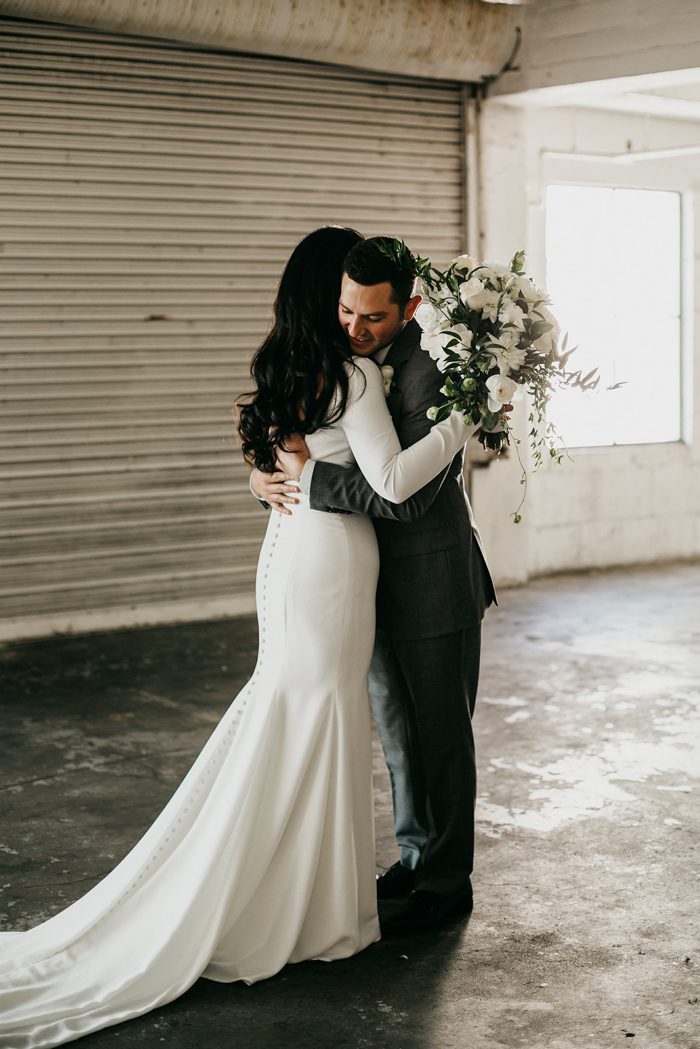 We always pictured a backyard wedding. Once we saw how uniquely the outdoor space at the venue fit in with that vision, we became fans of the industrial details of the venue and loved how it worked with our minimal modern style. It ended up feeling urban chic while still simple and laid back.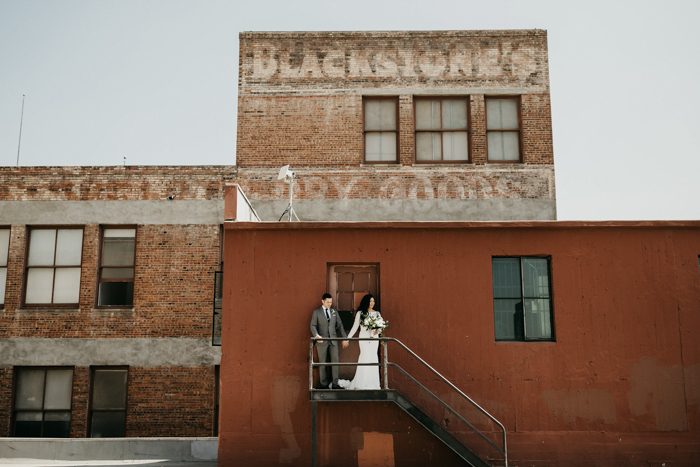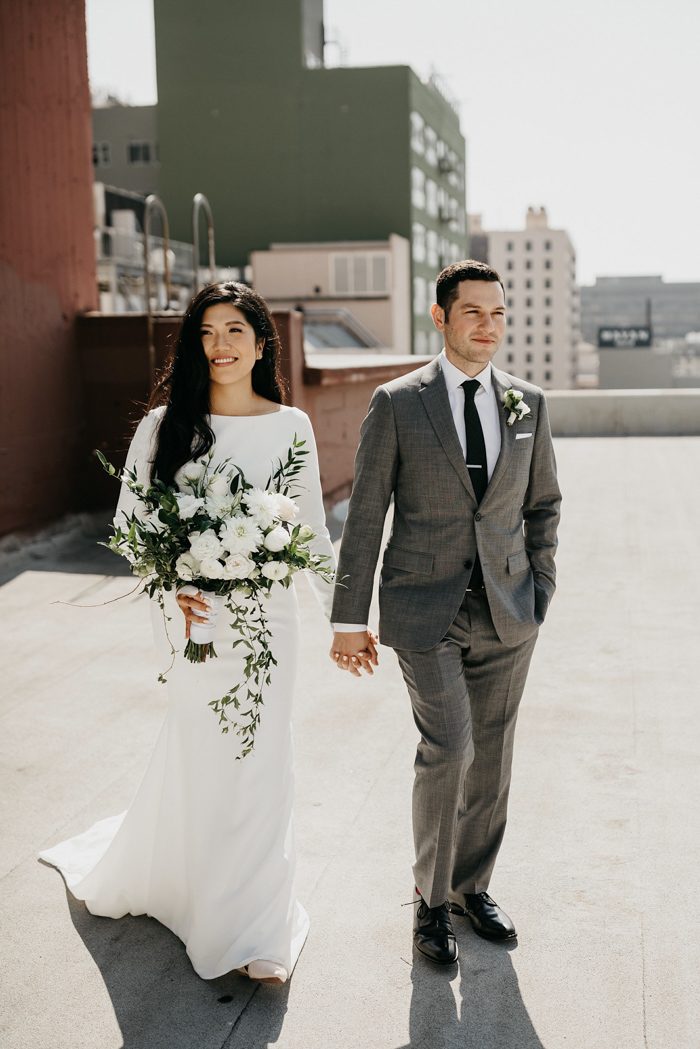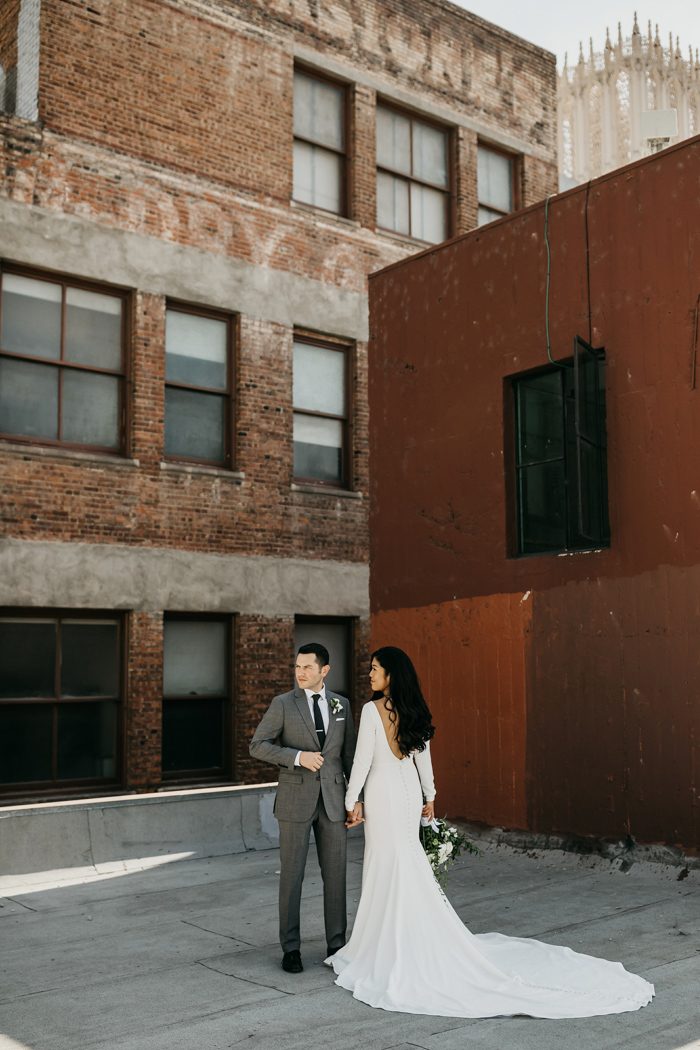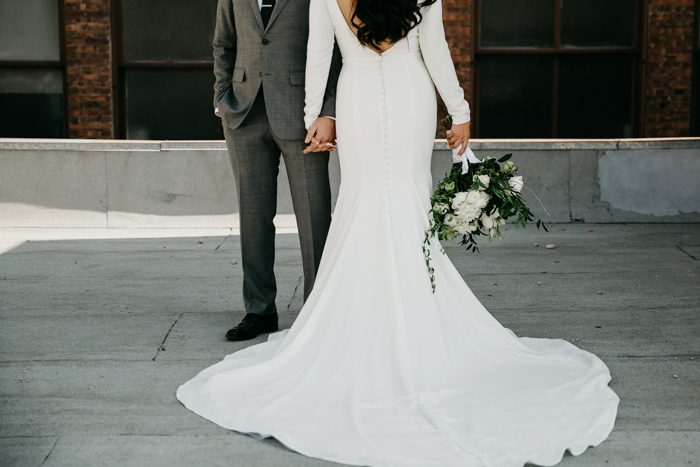 We wanted both an indoor and outdoor area to take advantage of the always amazing LA weather while having a backup plan if for some reason that always amazing weather didn't cooperate that day (the weather ended up being perfect!), and an intimately sized space that would match our smaller guest count.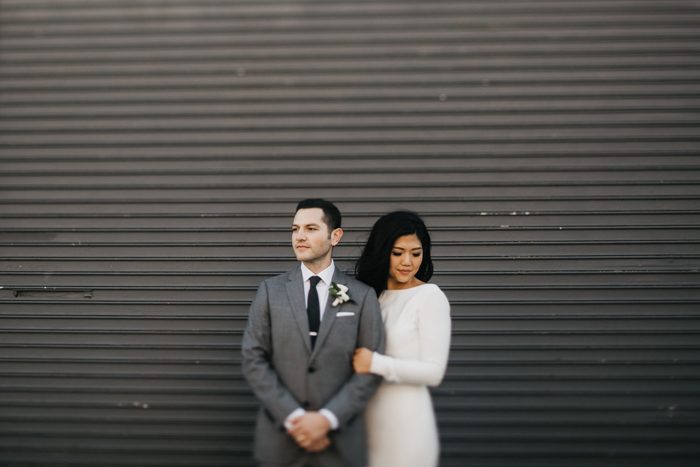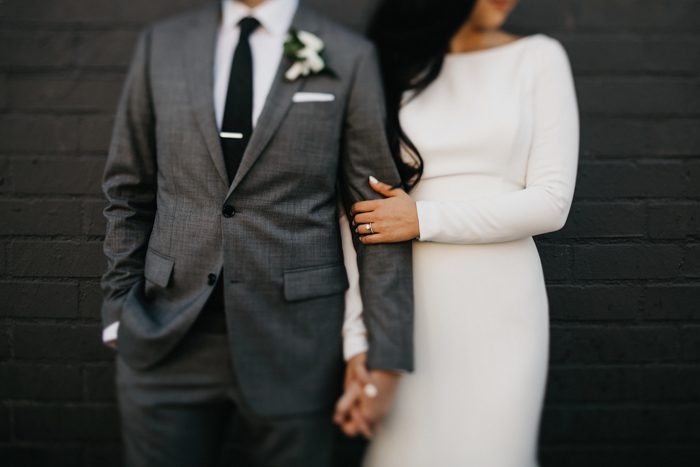 I particularly loved that the venue was already so beautiful and lush with greenery that even if we had brought in no decorations, it still looked decorated. That took off a lot of potential stress.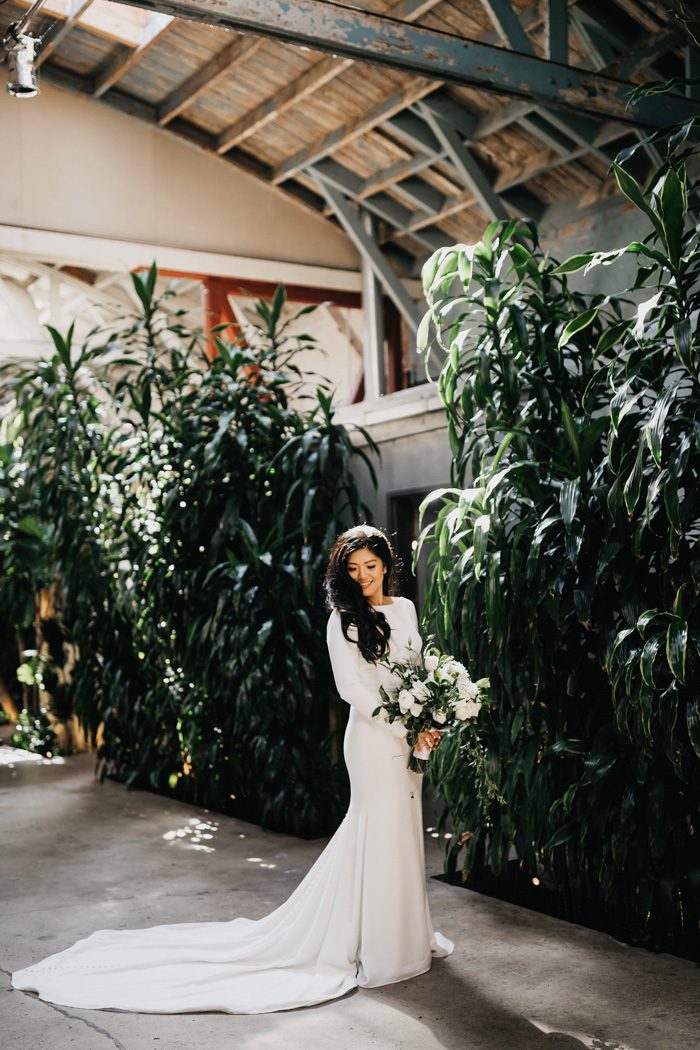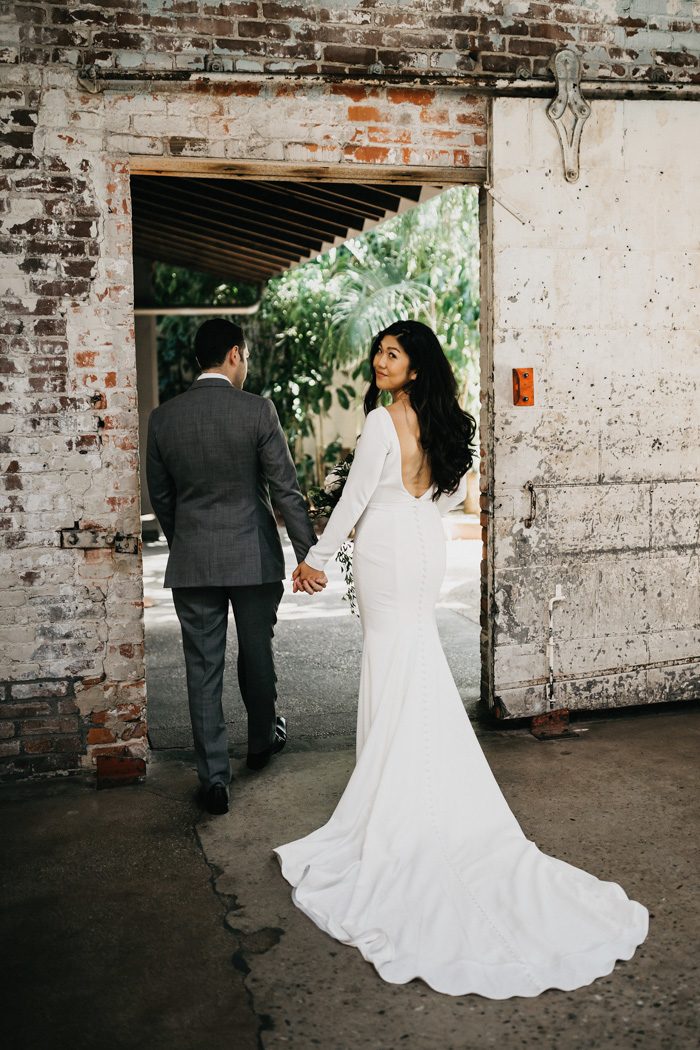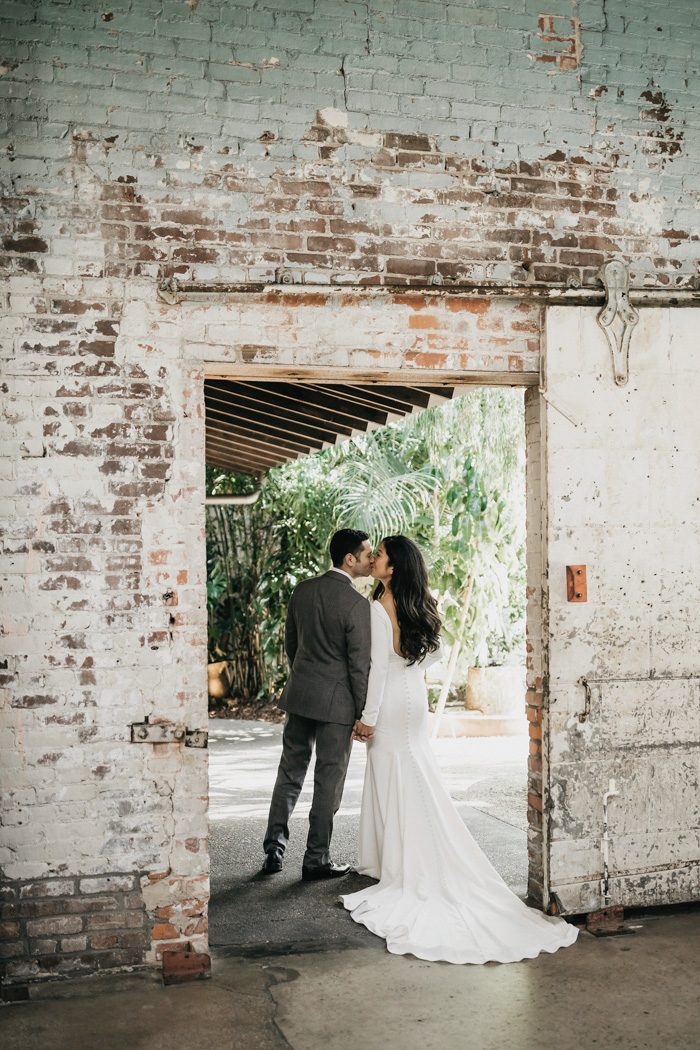 The ceremony was easily my favorite part of the entire day. I feared I'd cry all my makeup off during the vows, which I also did, but the tears unexpectedly poured out sooner when I walked down the aisle. Looking around and seeing the faces of our friends and family beaming at me was too much. I could feel the love and support wrapping around and holding me. I've never felt anything like that before. I'm crying now as I write about it.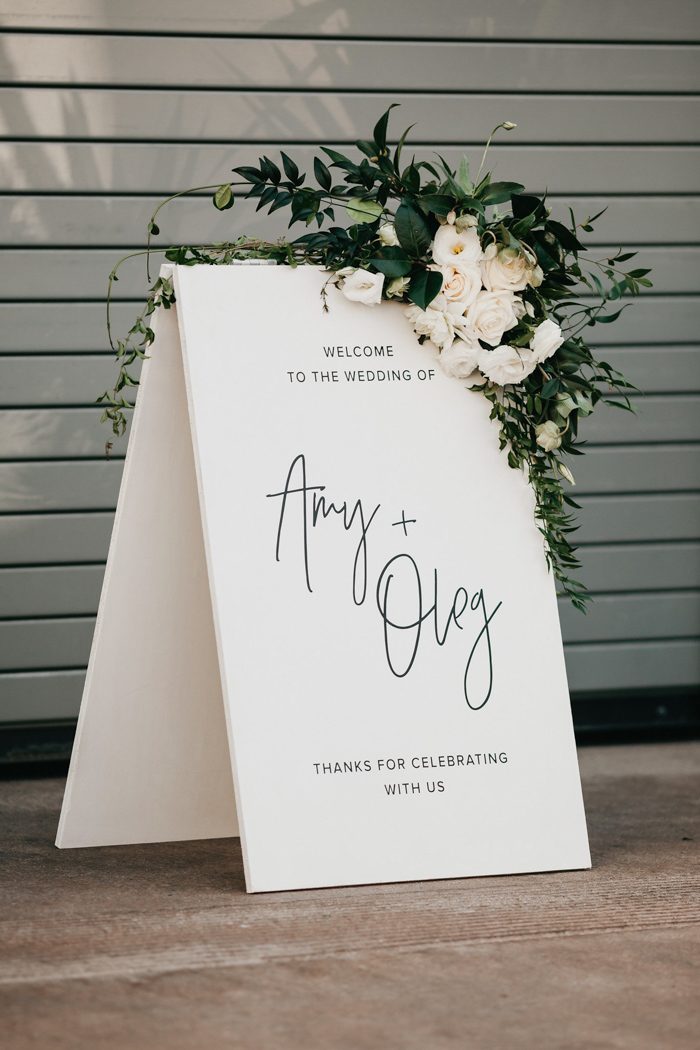 SHOP THIS LOOK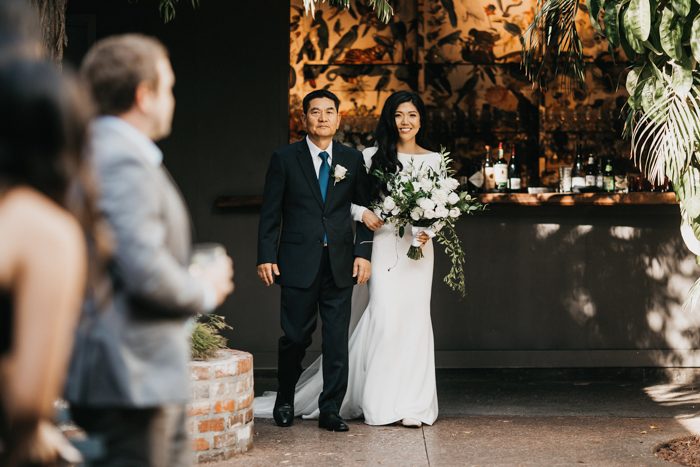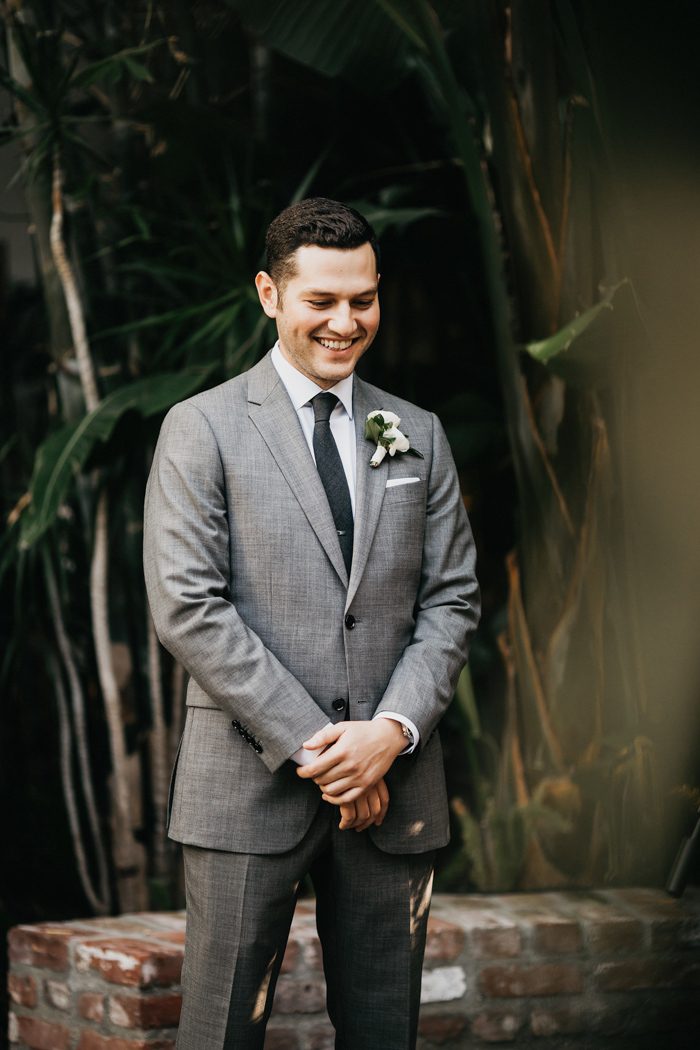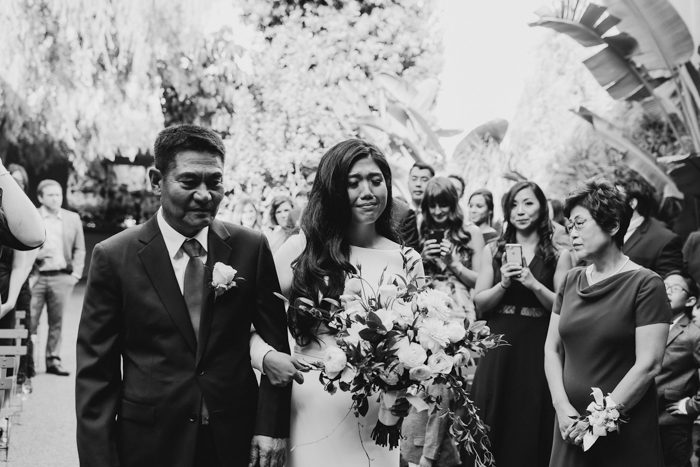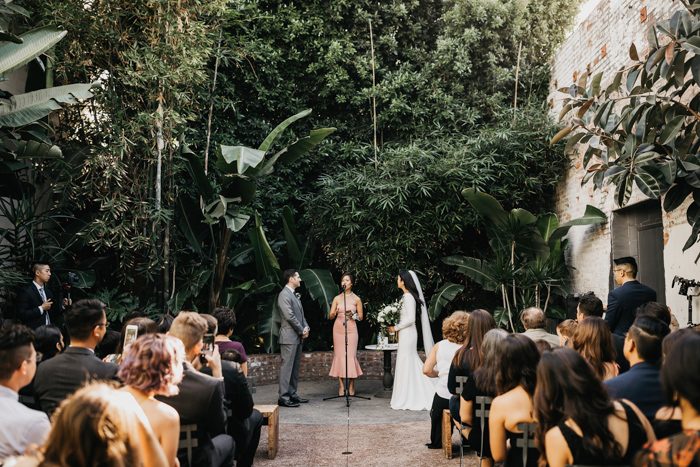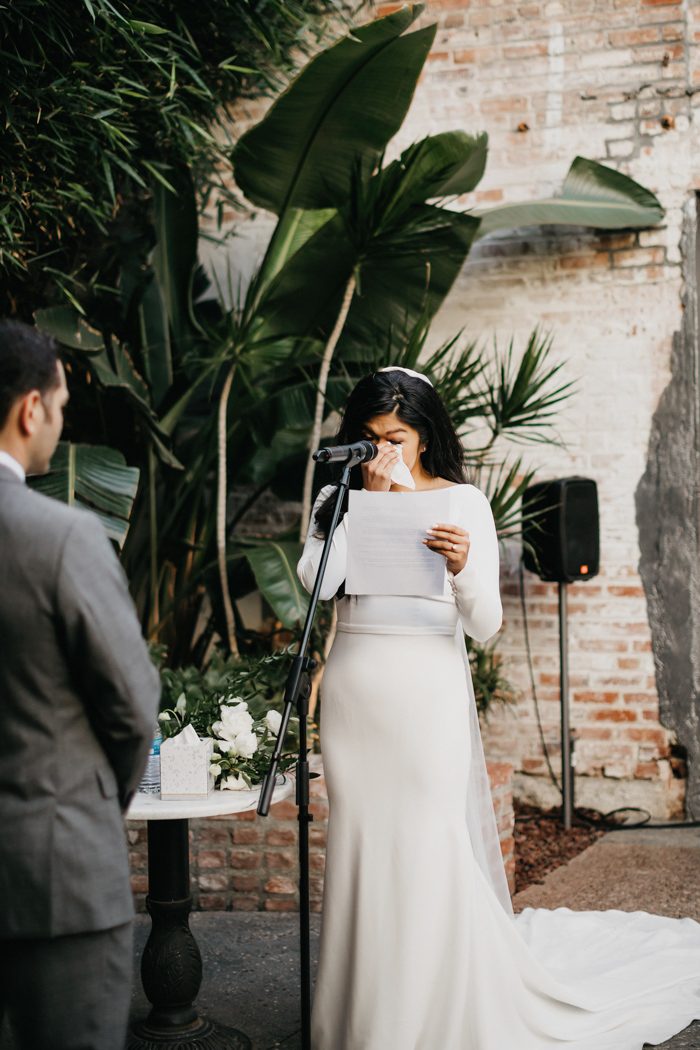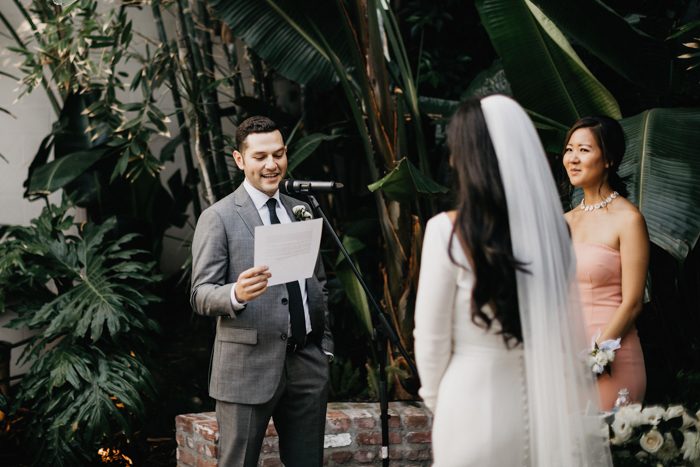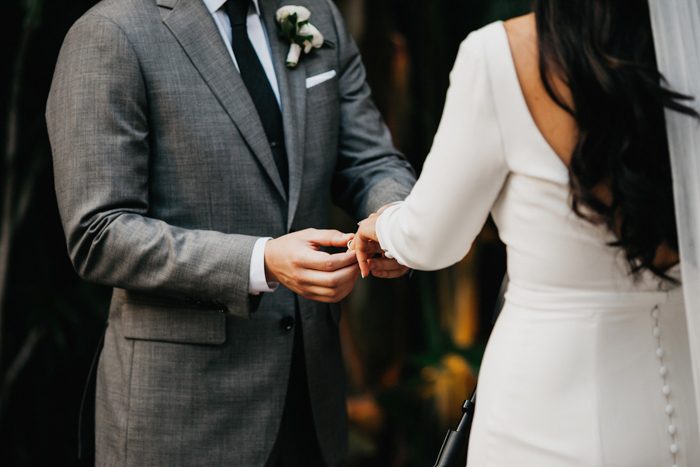 A very dear childhood friend of ours officiated the ceremony and made it so personal. Oleg and I have a long history together, spanning about two decades since first meeting in grade school, and she was there for much of it. She knows us as a couple and as friends better than anyone else and took us with all our guests on an intimate walk through our story. She brought down the house.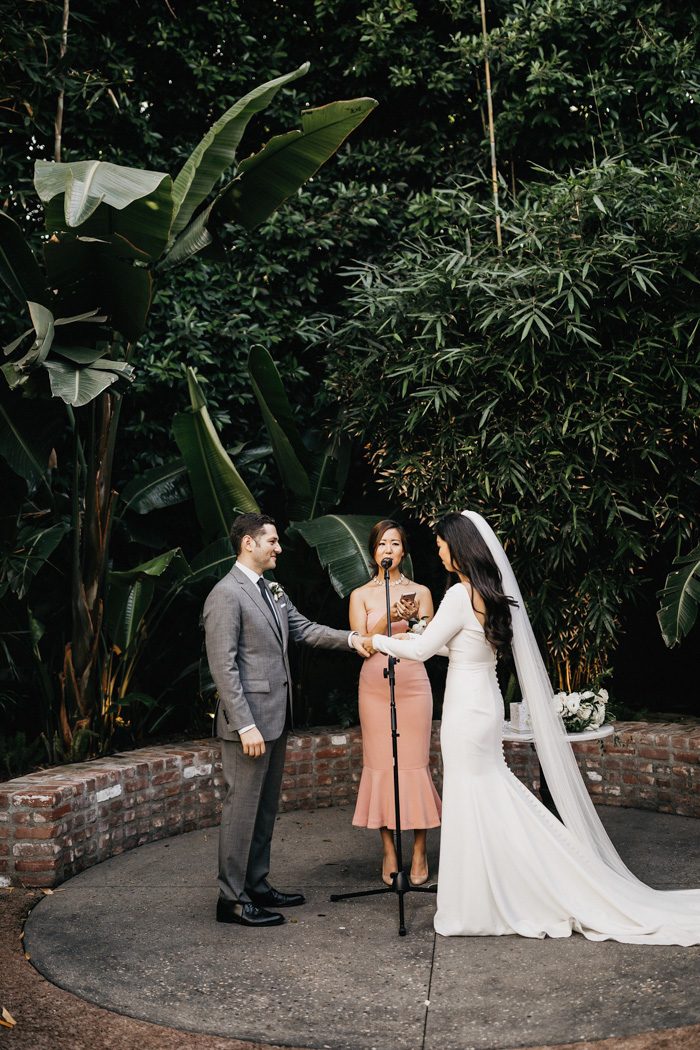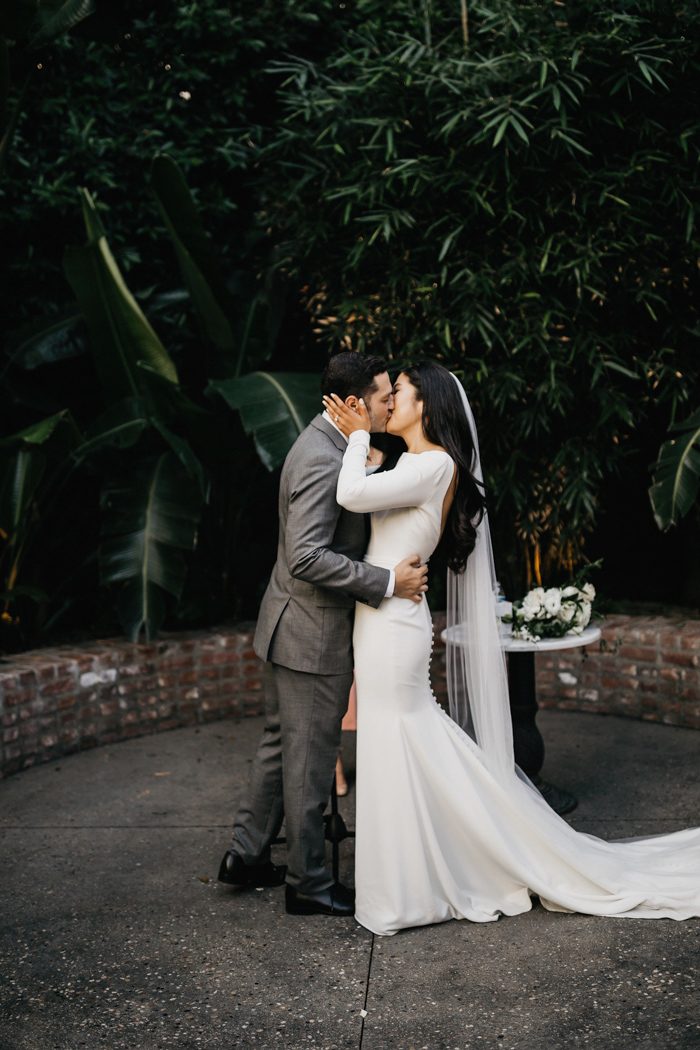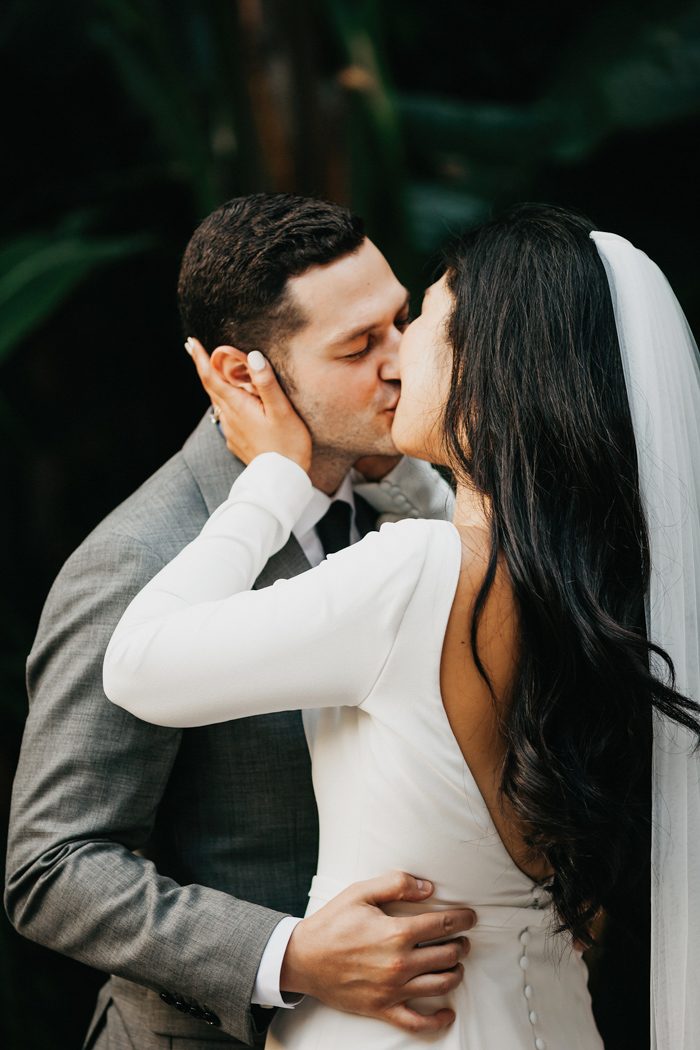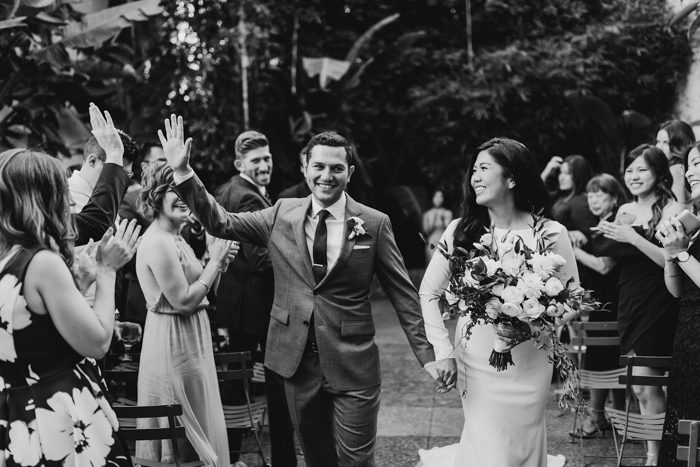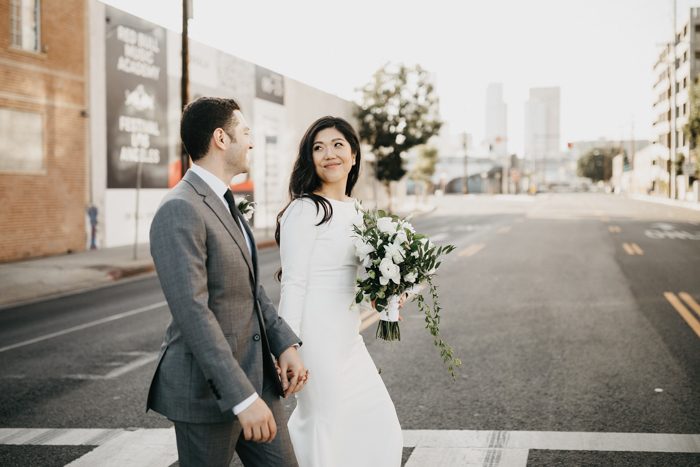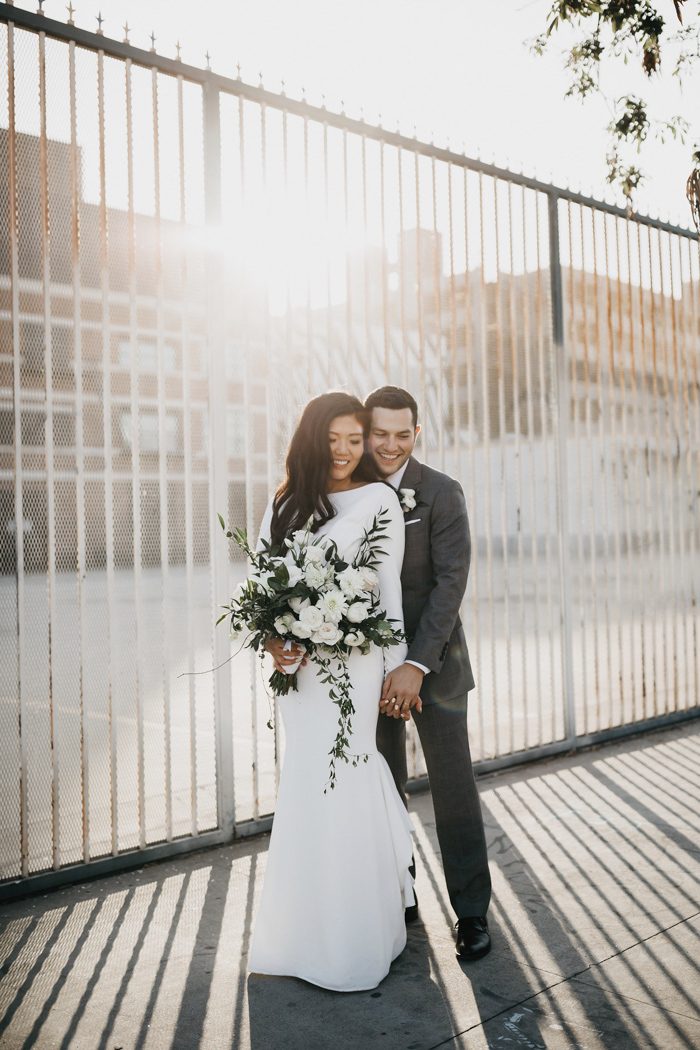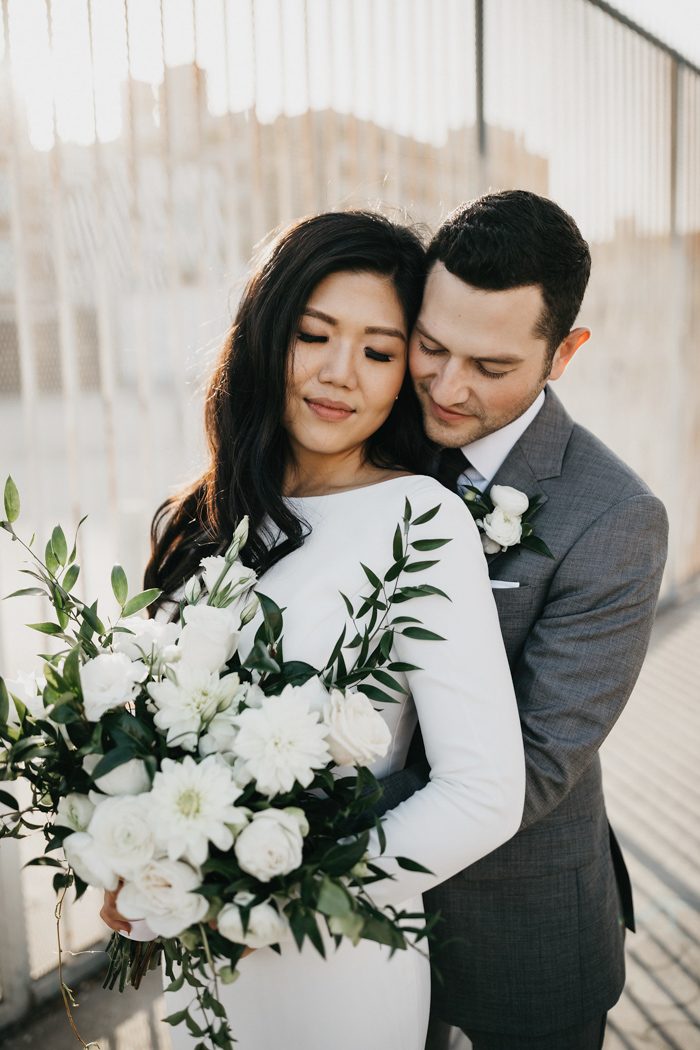 Our advice to other couples: Enjoy and savor every moment of the planning process! Turn planning sessions into date nights and, whenever it gets stressful, just ask each other what you're most excited for about the wedding day — that always worked without fail for us. Also, there is such a thing as too much inspiration! You don't have to look at or contemplate every single option for everything. If you can get your vision down early on and feel stoked about it, stick to it and don't wander. It'll make every decision from that point so much easier.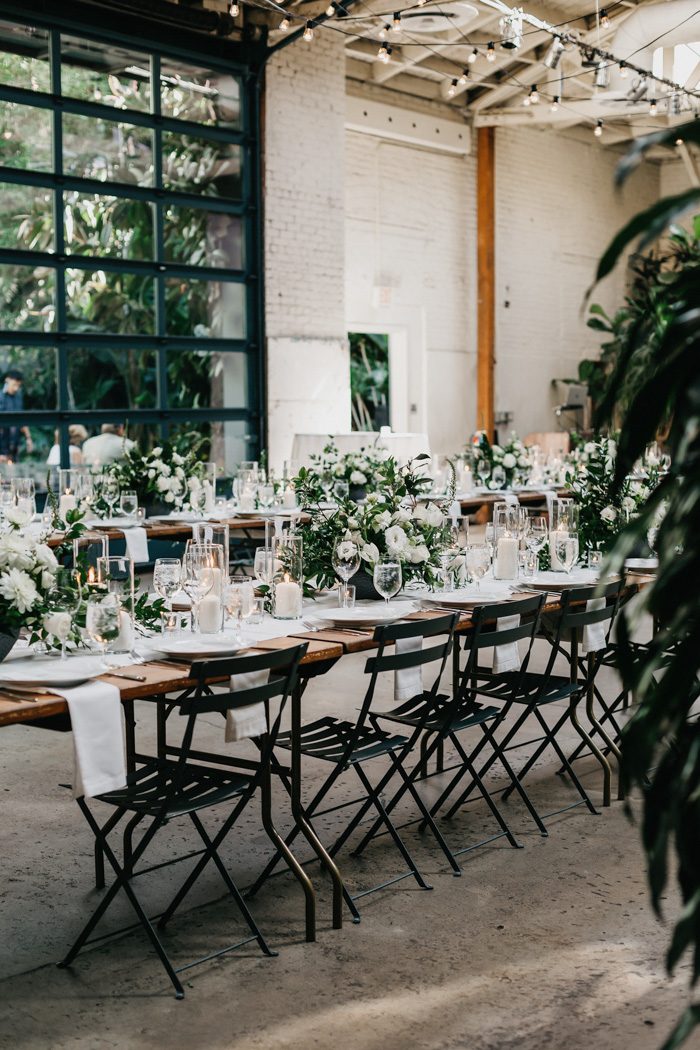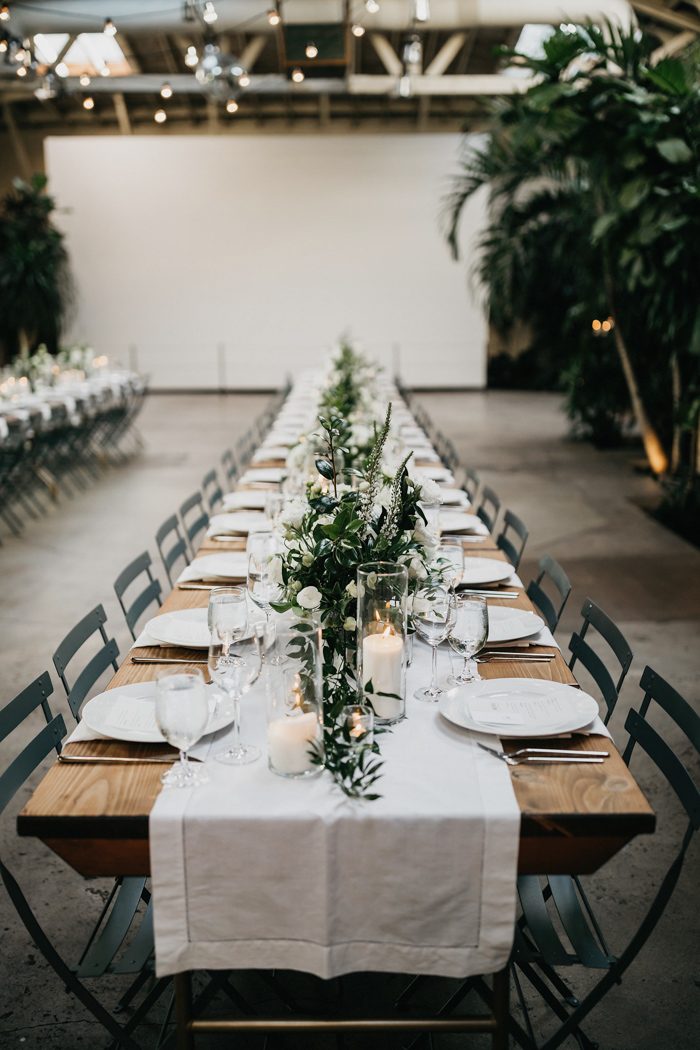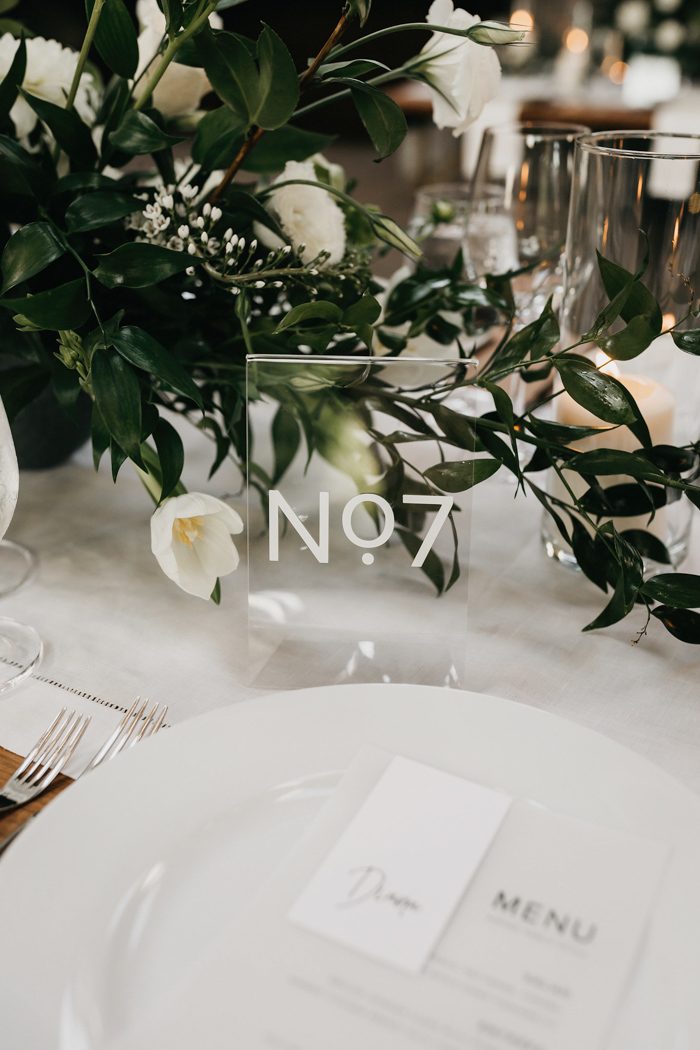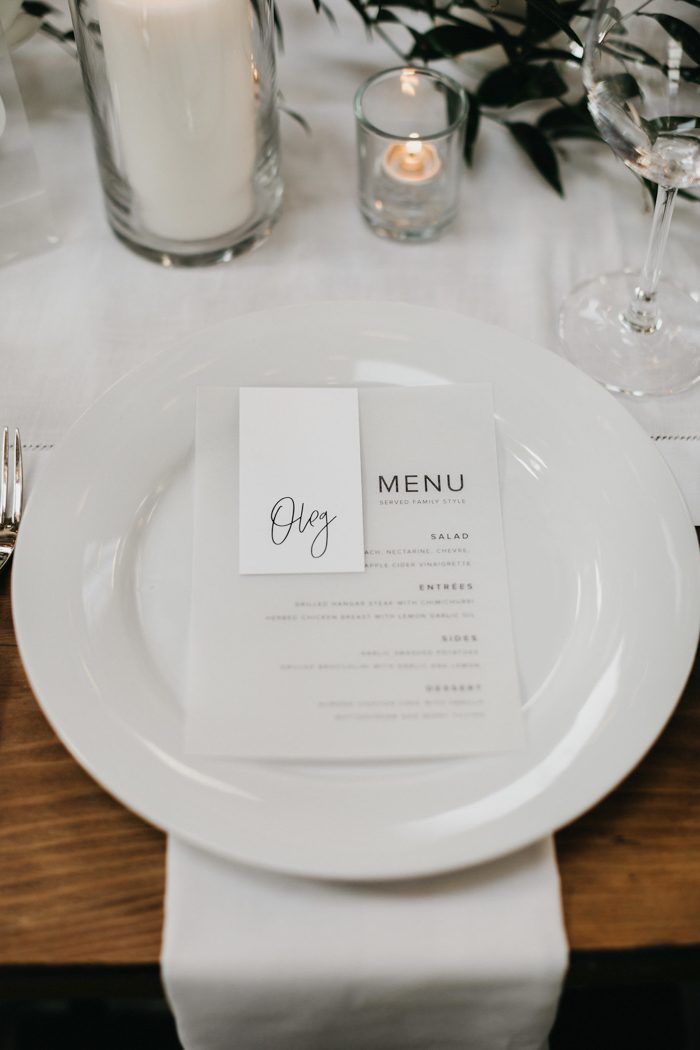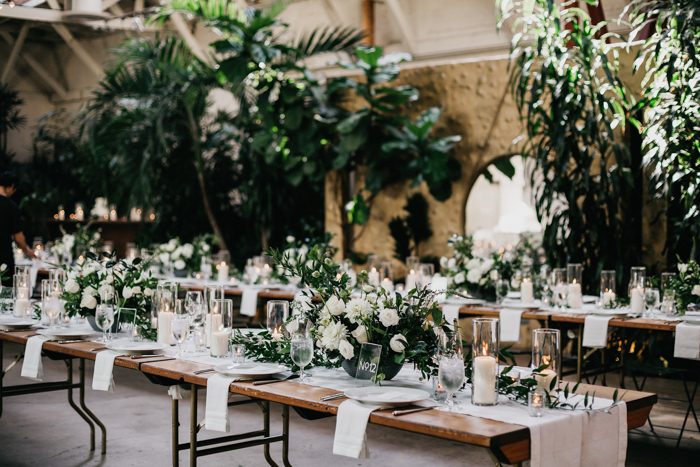 Also, delegate as much as possible. People are willing to help even more than they say they are. I'm particularly bad at asking for help, and it was amazing to see how honored friends felt when I asked for it. And, finally, do a first look! My nerves were shot all morning and that all went away after the first look. It also gave us more time to be together plus take more photos. We all like more photos!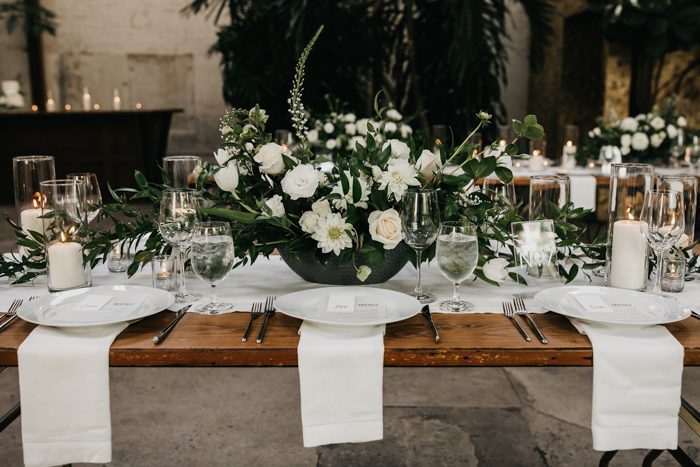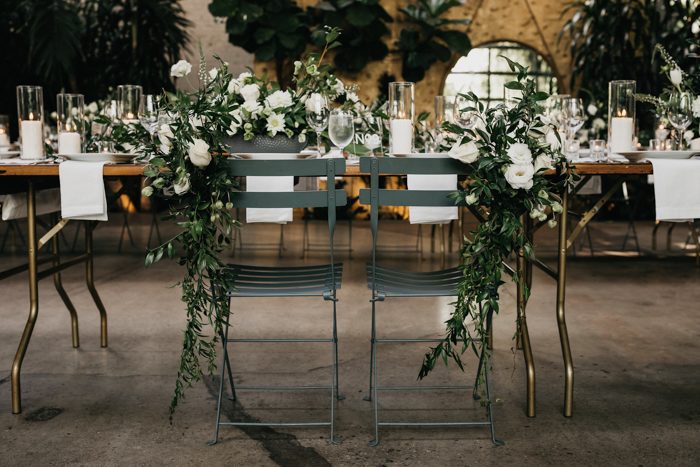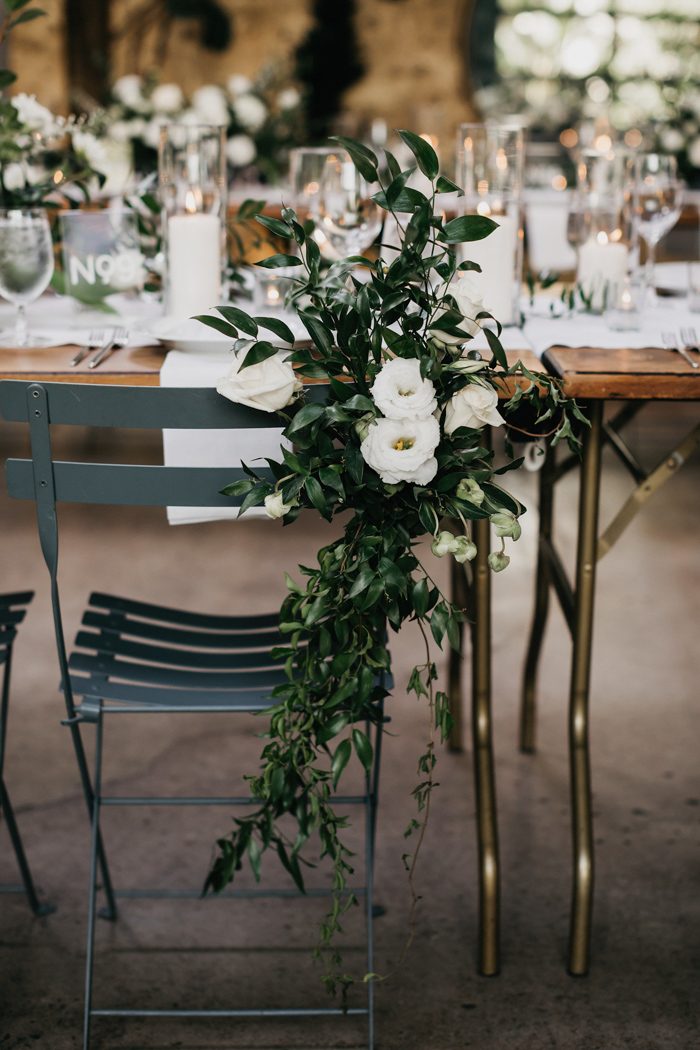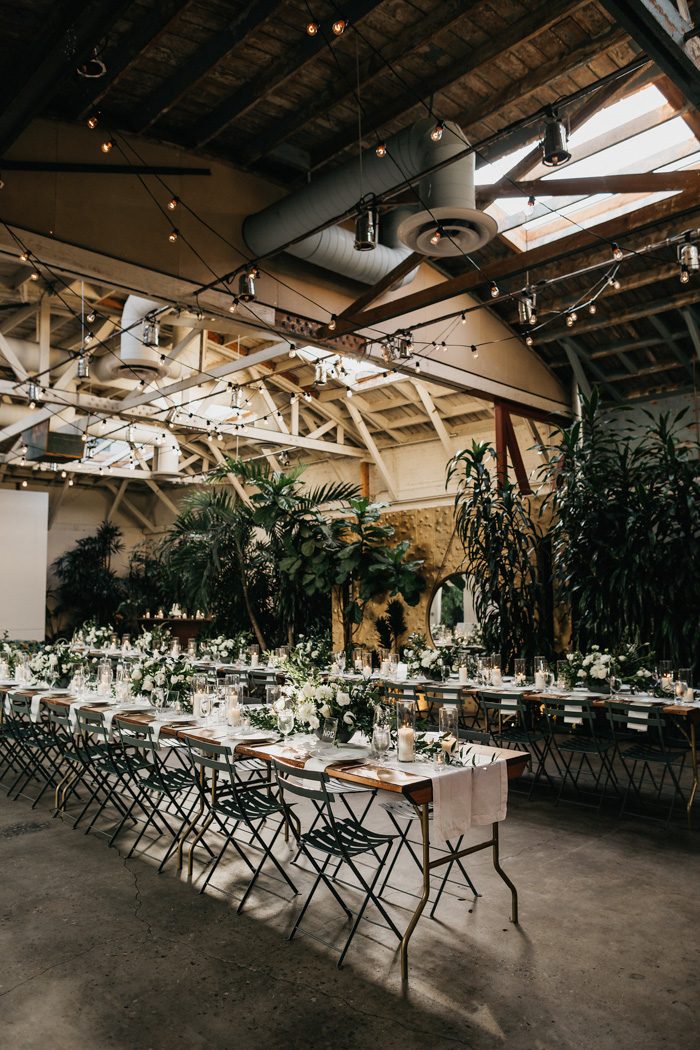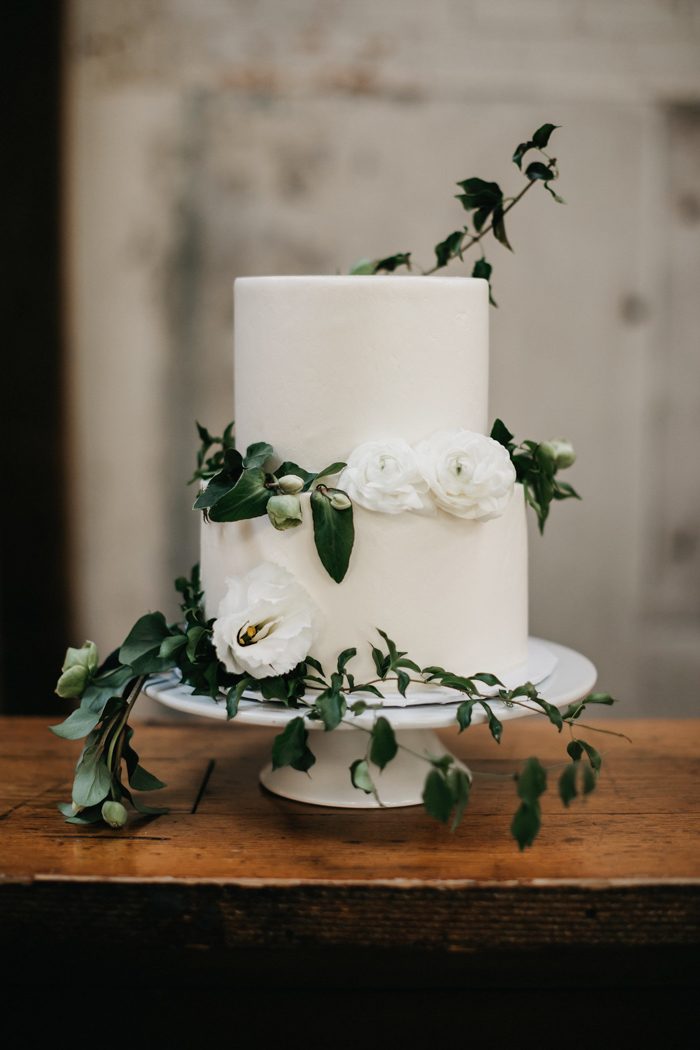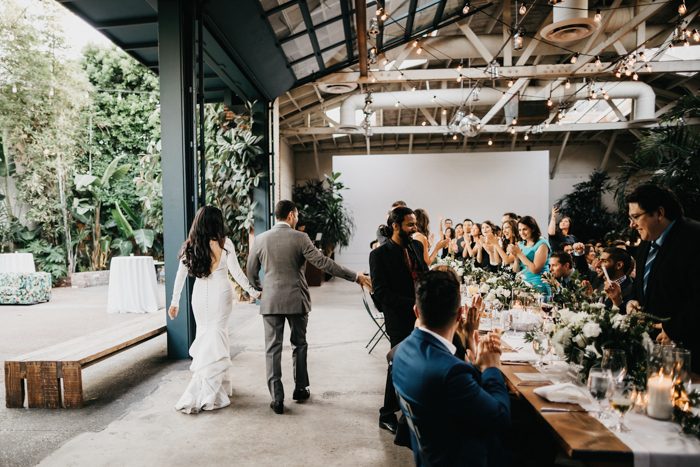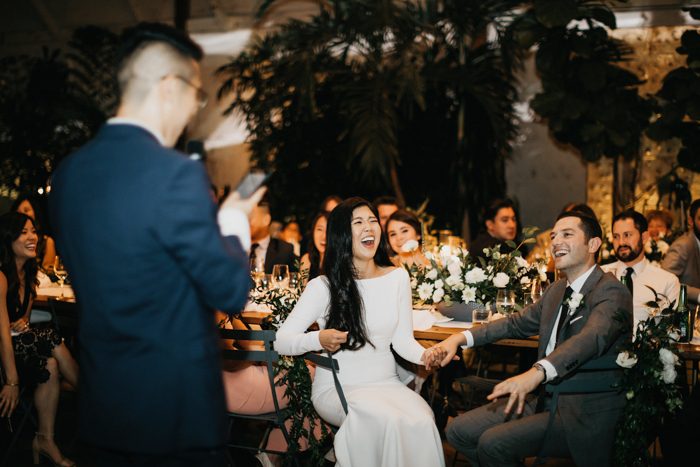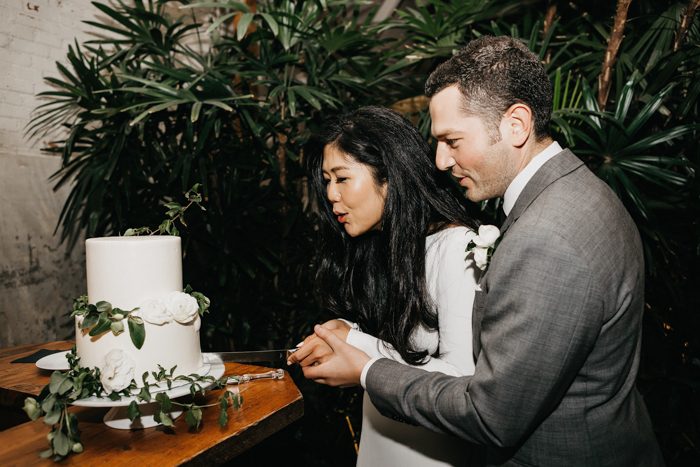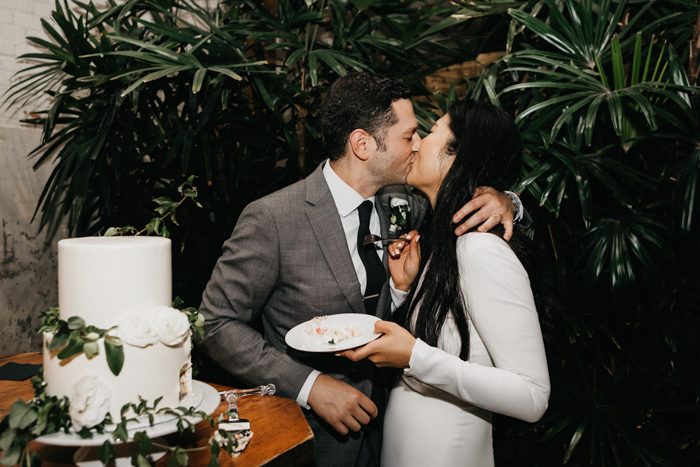 Processional – "Dreams" by Fleetwood Mac, covered by the Vitamin String Quartet
Recessional – "Feel It All Around" by Washed Out
First Dance – "Landslide" by Fleetwood Mac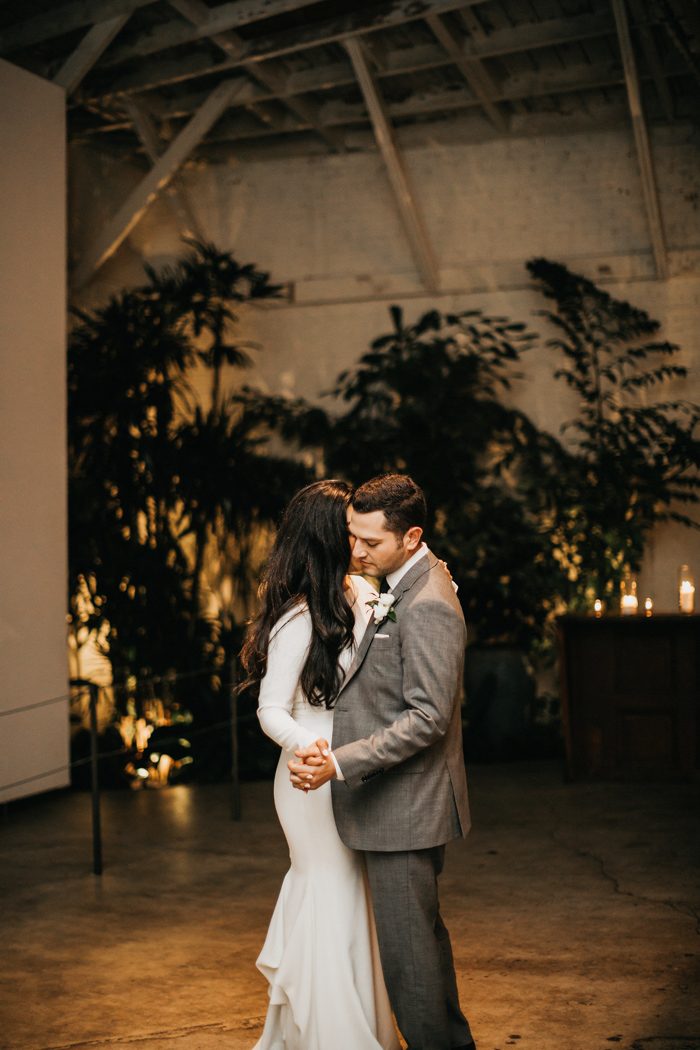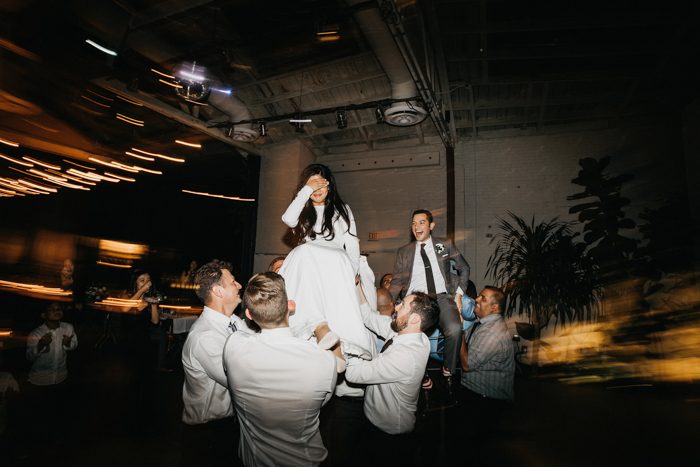 A huge congratulations to Amy and Oleg and a big thanks to them for sharing their sweet Millwick wedding with Junebug! Don't forget to check out the bride's blog Homey Oh My for some incredible design and lifestyle inspiration! And, if you're looking for more minimalist wedding inspiration, take a peek at this minimalist glam Prospect House wedding in Central Texas!