An enchanting abandoned palace, soft garden blooms in a muted palette, and elegant wedding fashion—all these elements beautifully came together to create this manor wedding inspiration! Our Curated Design teamed up with Theresa Kelly Photography and a visionary team of professionals to inspire modern couples who love a little old-world glam.
With its vintage charm and haunting beauty—the intricate marble facade and terraced gardens of the Swannanoa Palace made the perfect backdrop for an intimate ceremony, a private vow exchange, and dreamy couple portraits. Lush arrangements created by Vessel and Stem added a touch of drama to the reception tablescape while overgrown florals adorned the fireplace mantle. This whimsical setting was complete with two hand-painted cakes that were edible works of art.
Are you obsessed yet with this ultra-romantic theme? You will be after you see these gorgeous photos captured by Theresa Kelly Photography. This styled shoot is sure to inspire you to bring the magic and mystery to your own wedding day.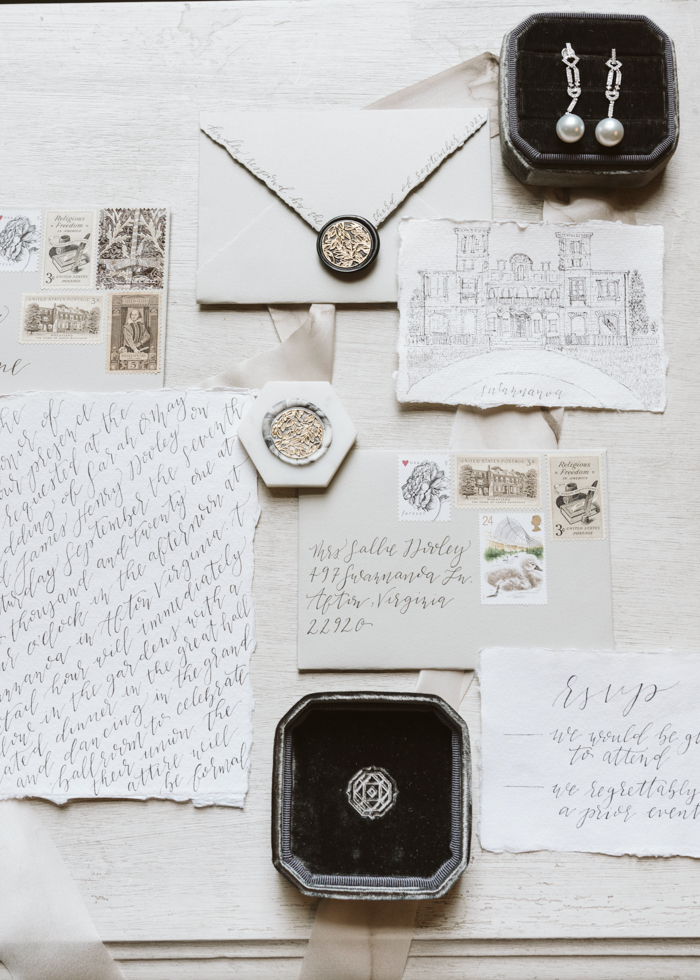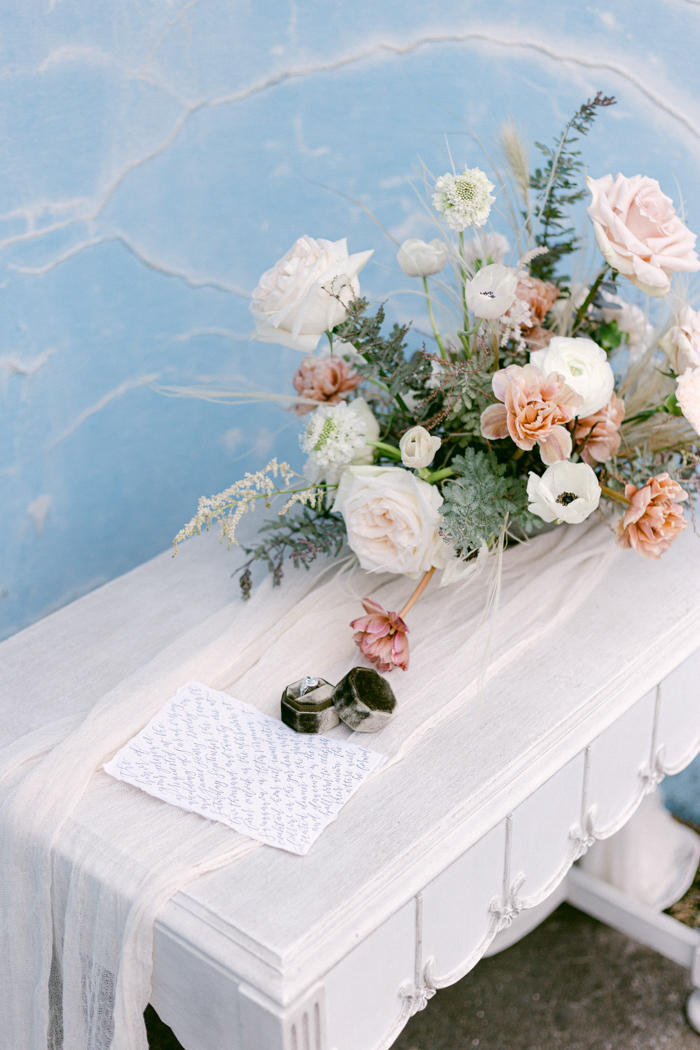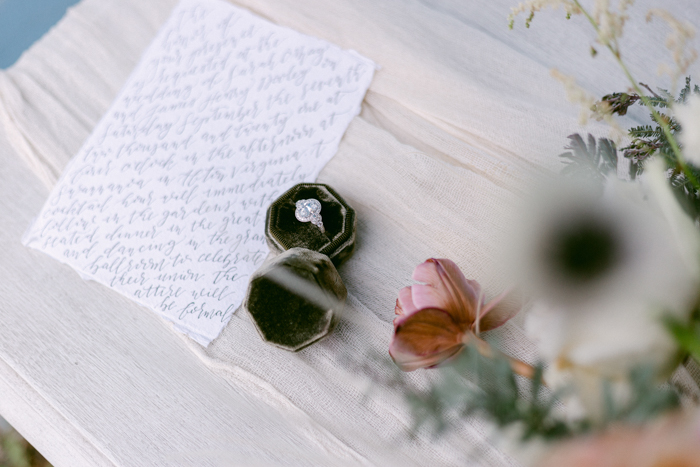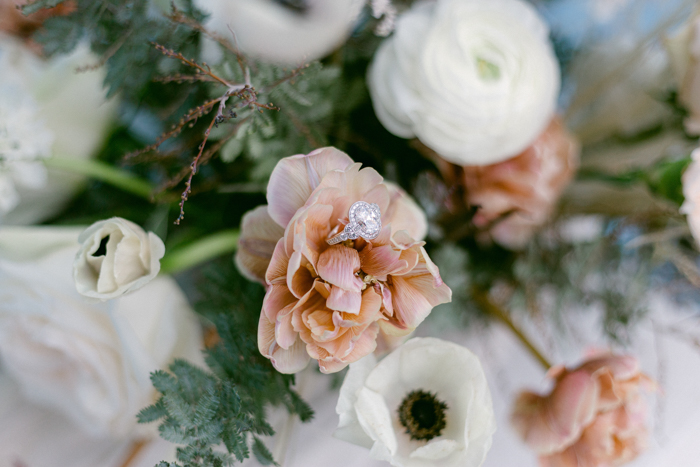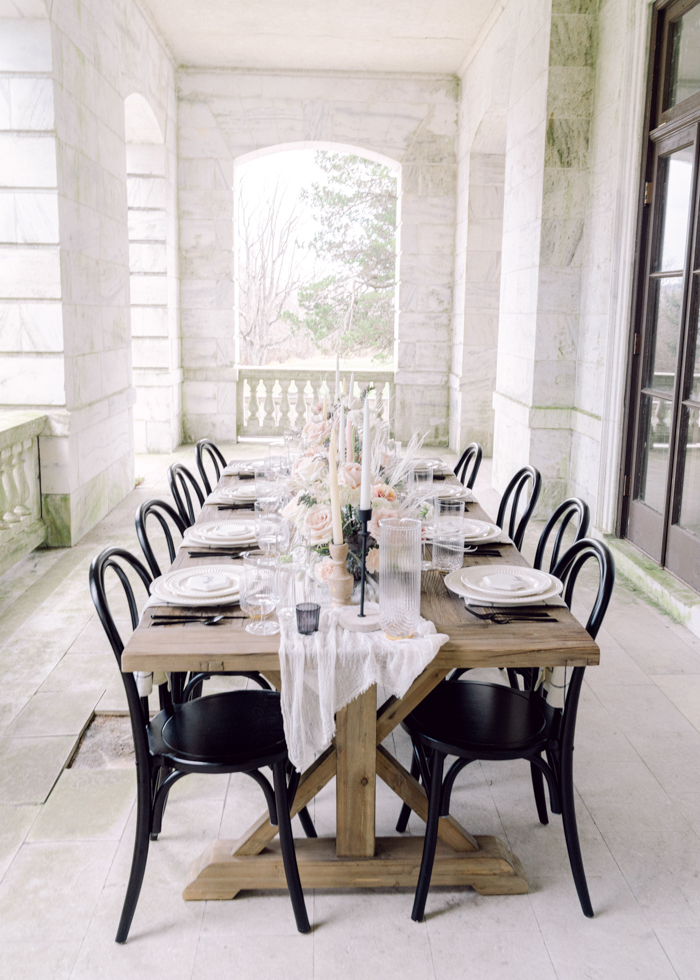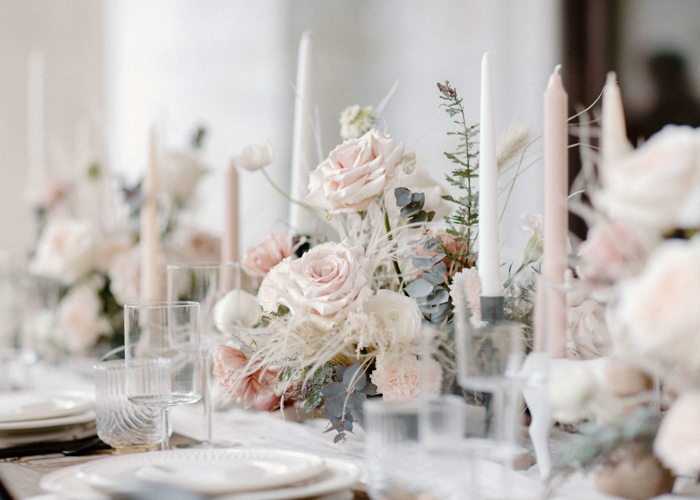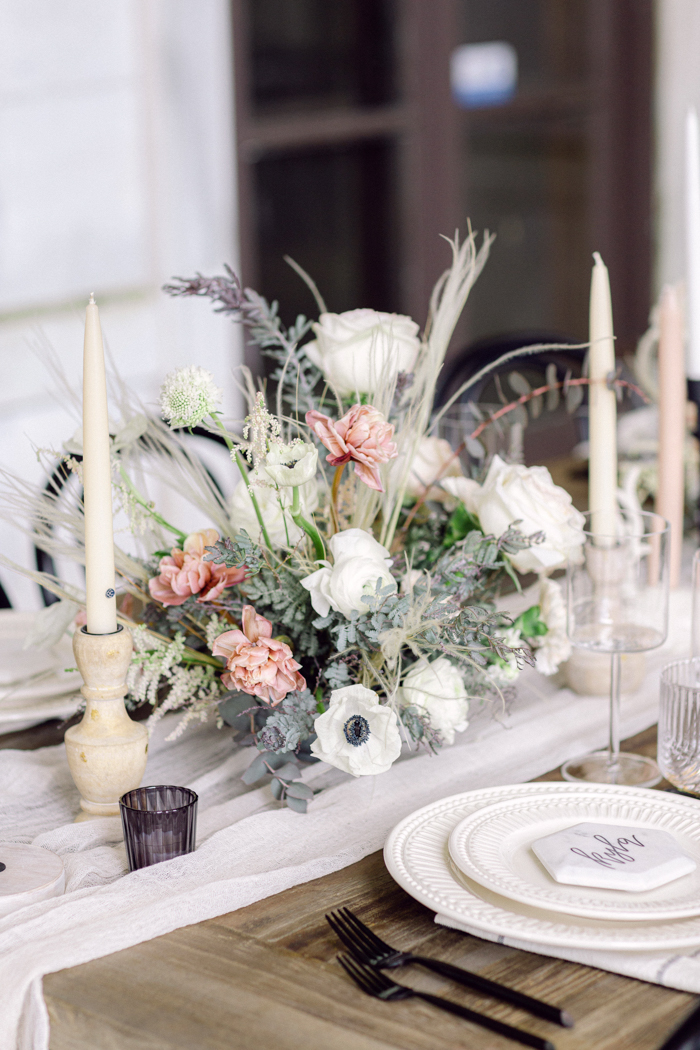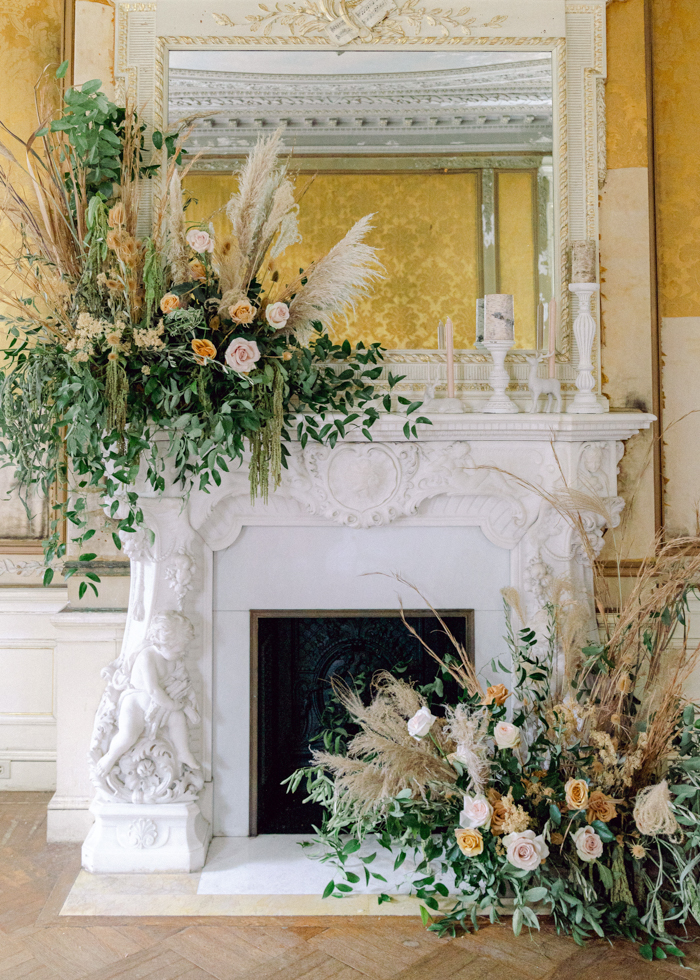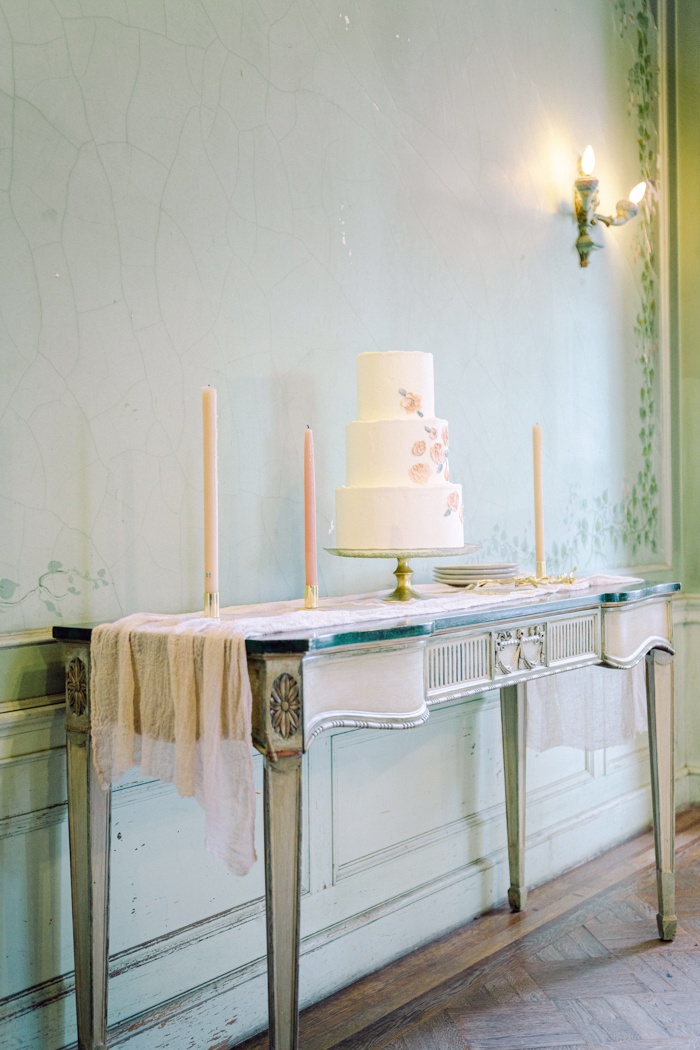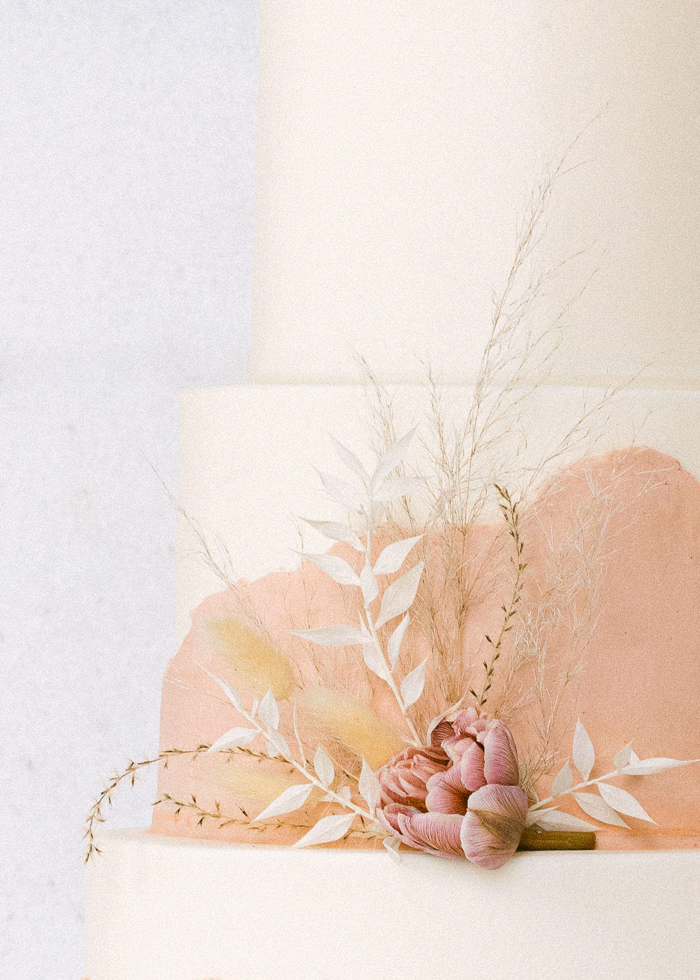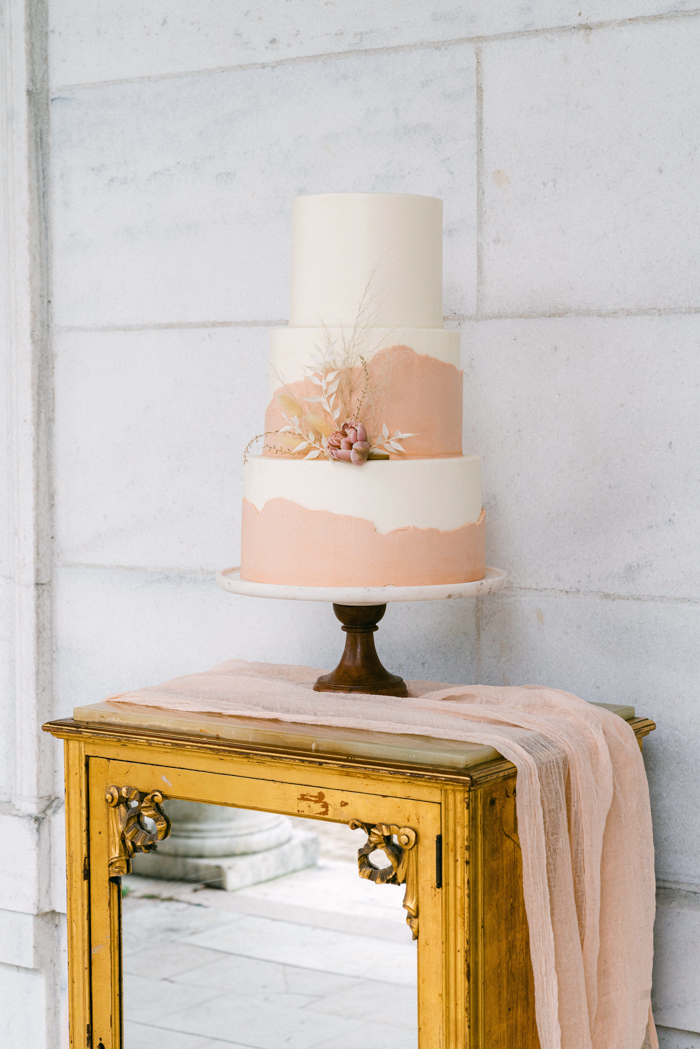 Why The Swannanoa Palace Was The Perfect Setting For This Manor Wedding Inspiration
With its Italian Renaissance Revival architecture, white Carrara marble facade, and a rich history emanating from every corner of the mansion—the Swannanoa Palace is just a stunning hidden gem. An architectural masterpiece built in 1912 as a symbol of love between a husband and a wife, the original owners called the palace Swannanoa because the couple dearly loved the graceful white birds and the fact that they mated for life. This now-abandoned property sits vacant except for private weddings and events. We intended to showcase the grandeur of a bygone era while balancing modernity using a muted color palette and minimalistic elements for a contemporary take on this manor wedding inspiration.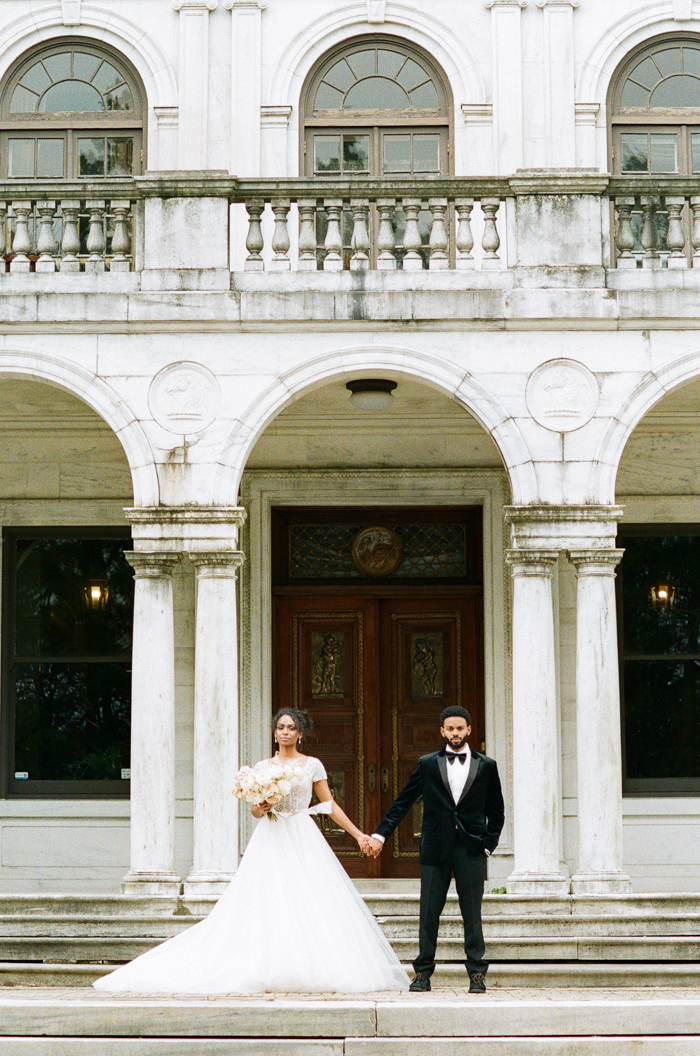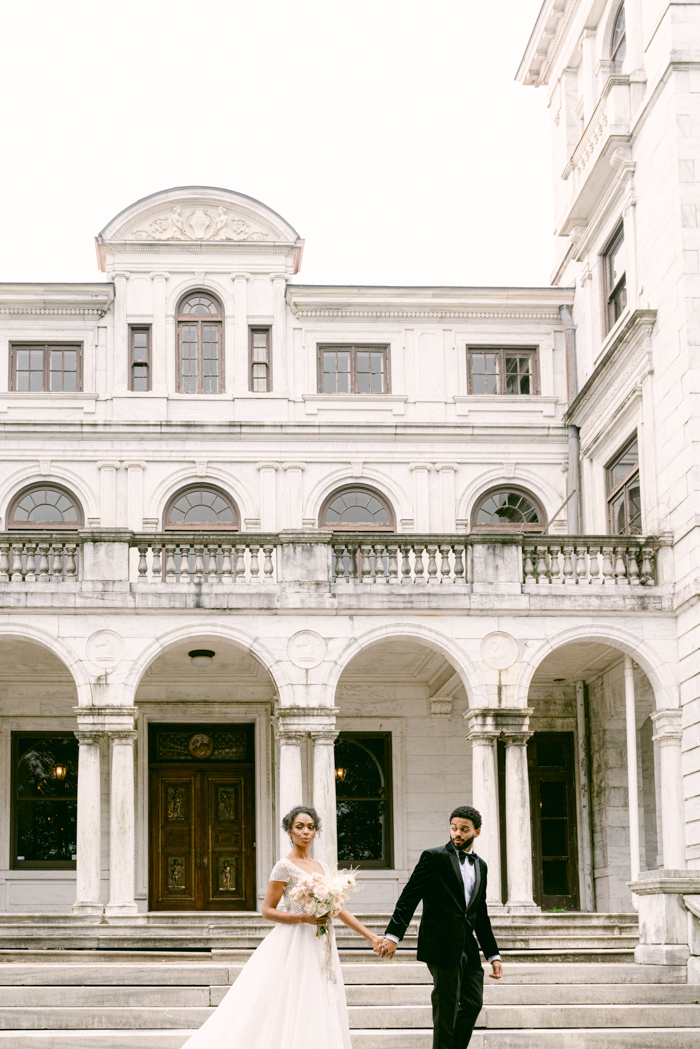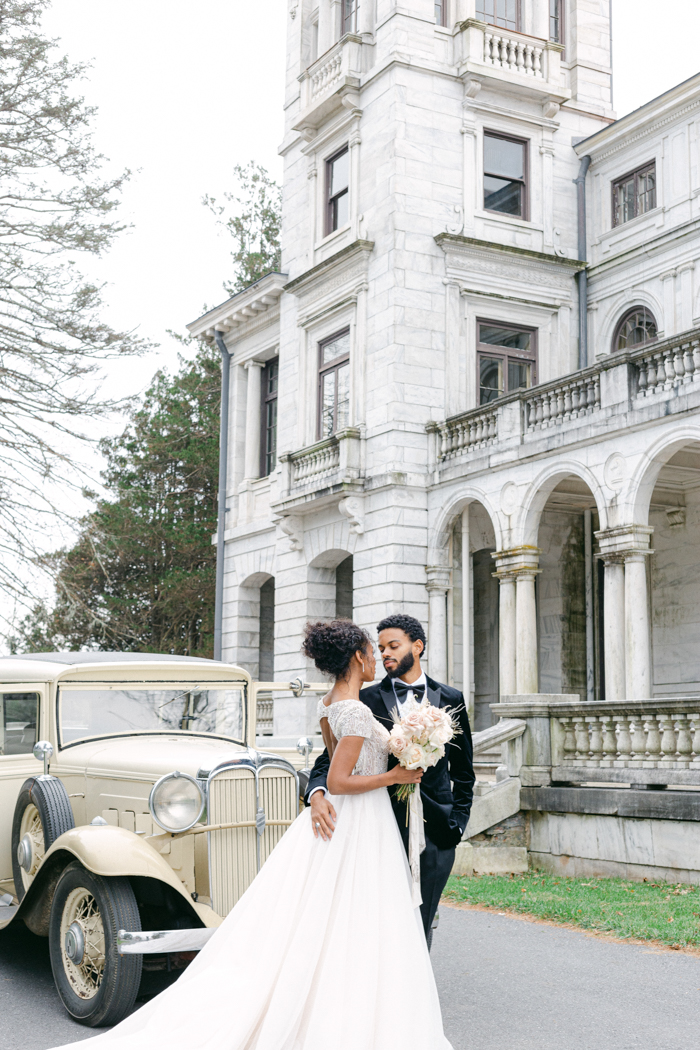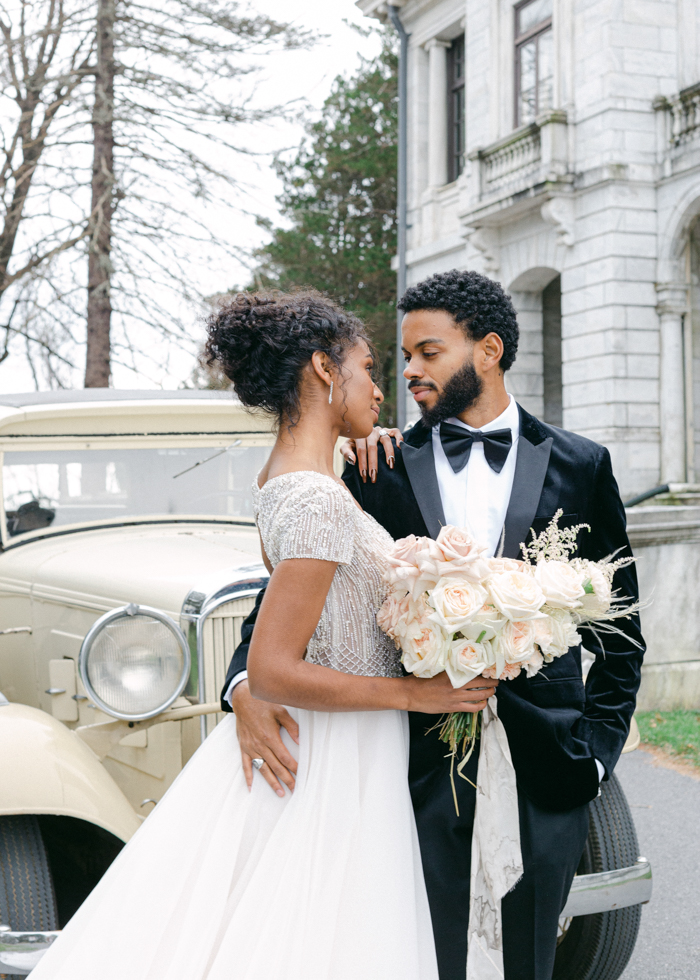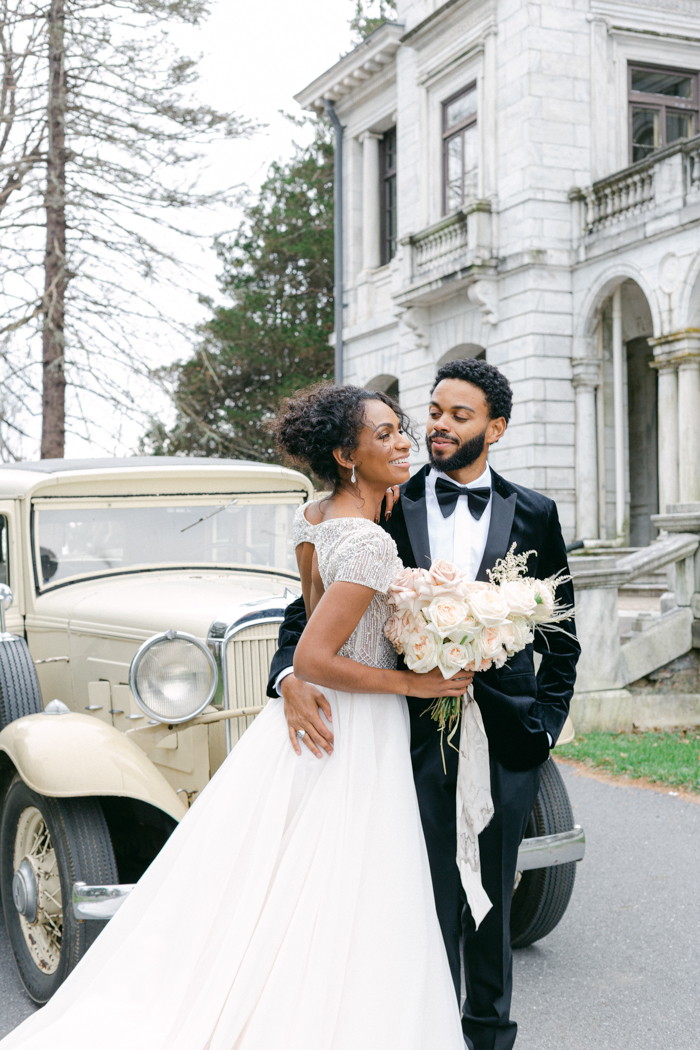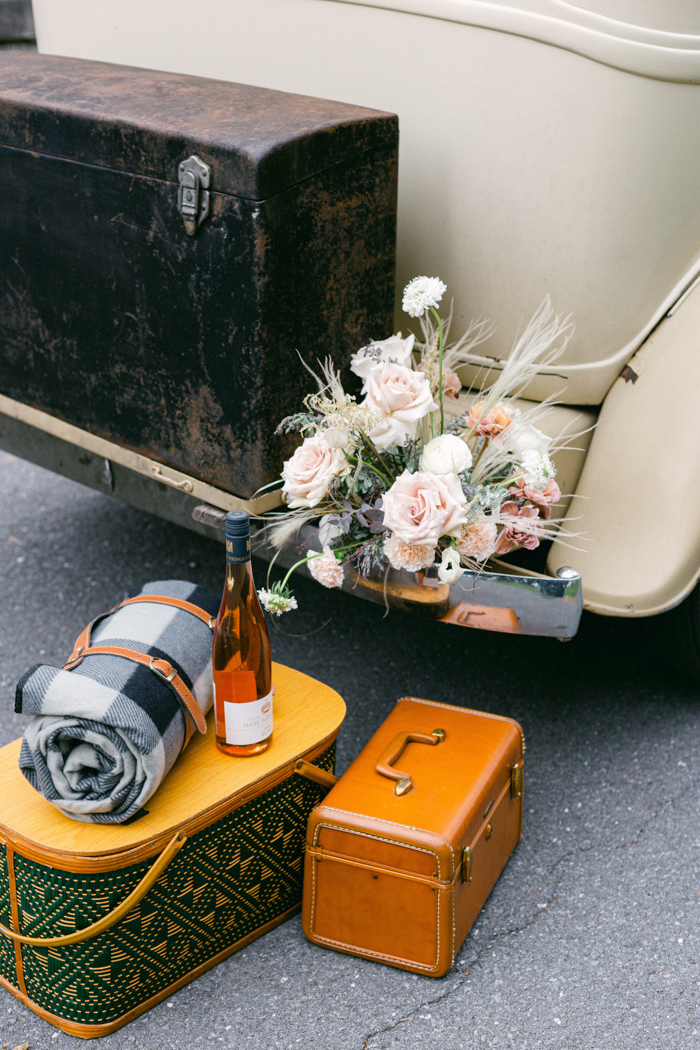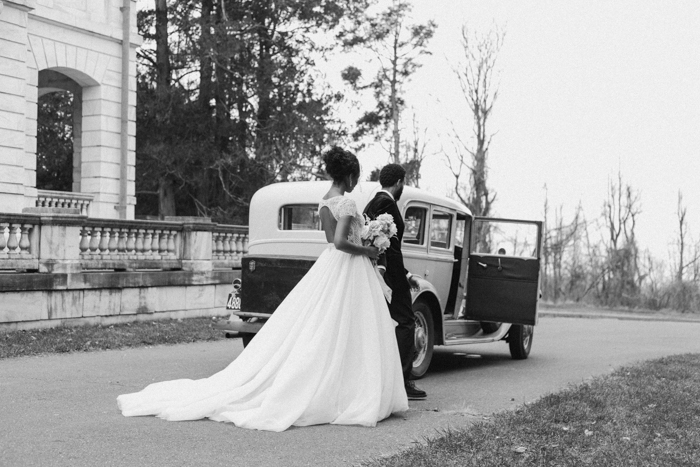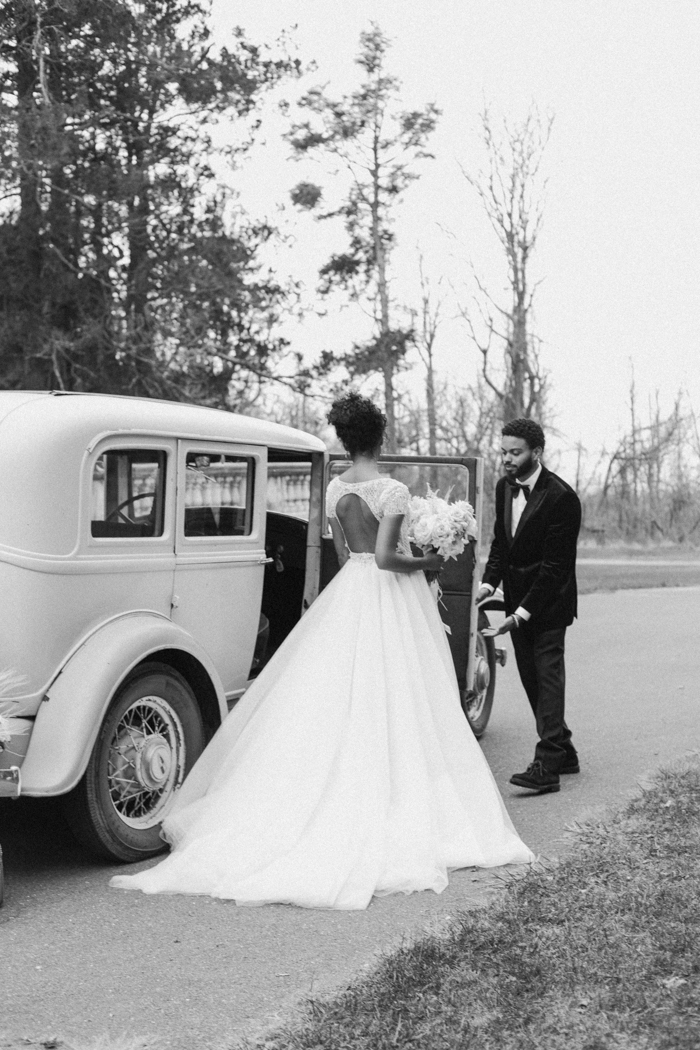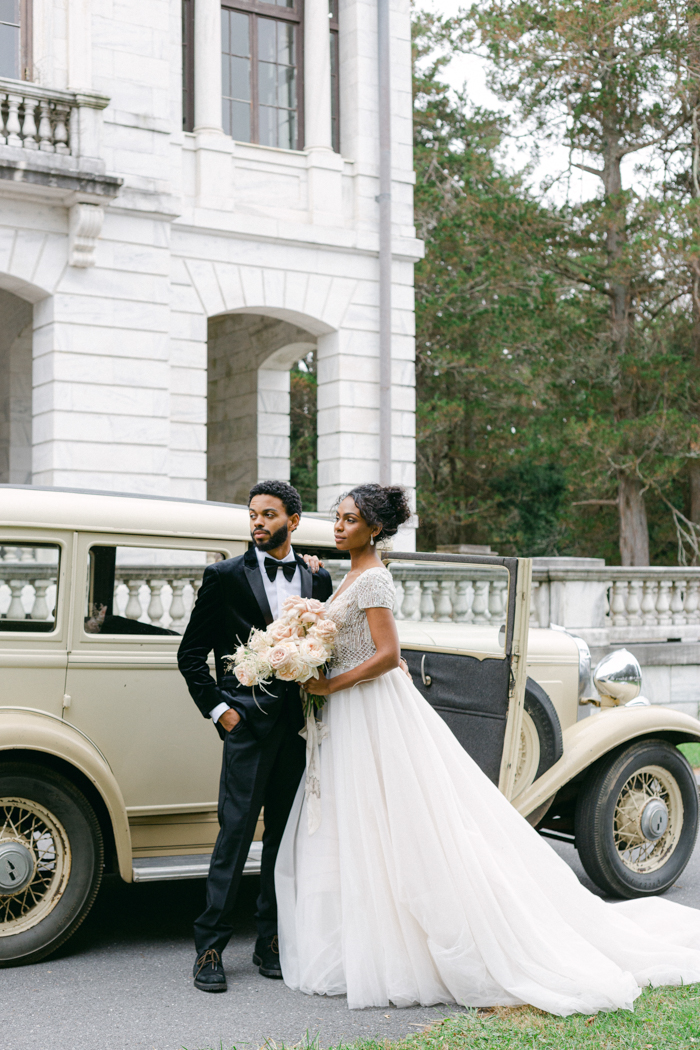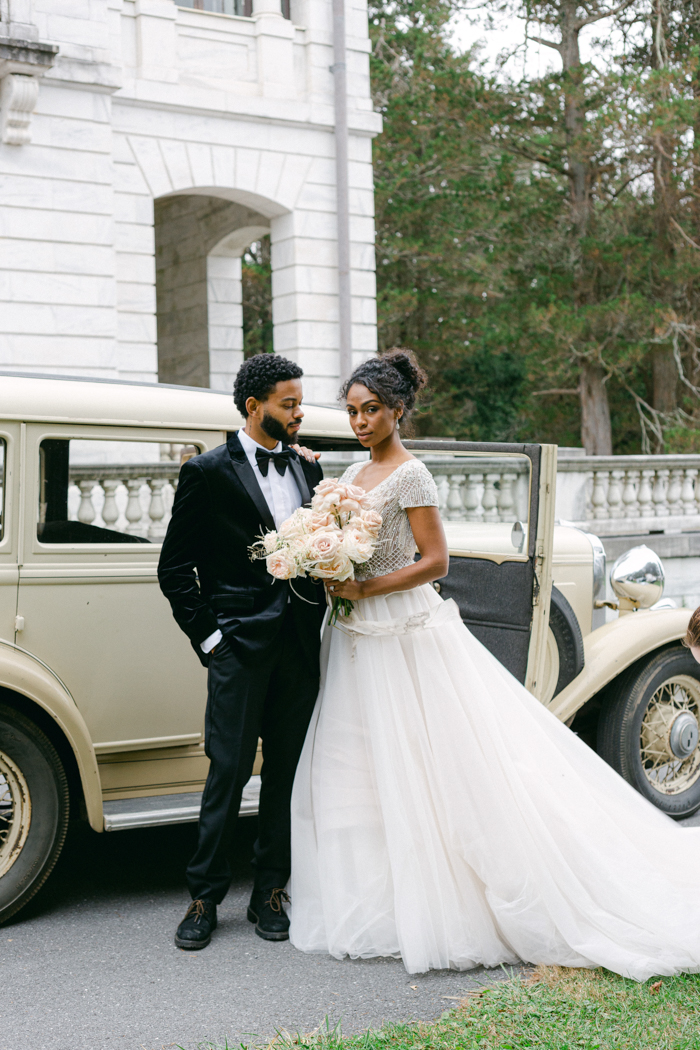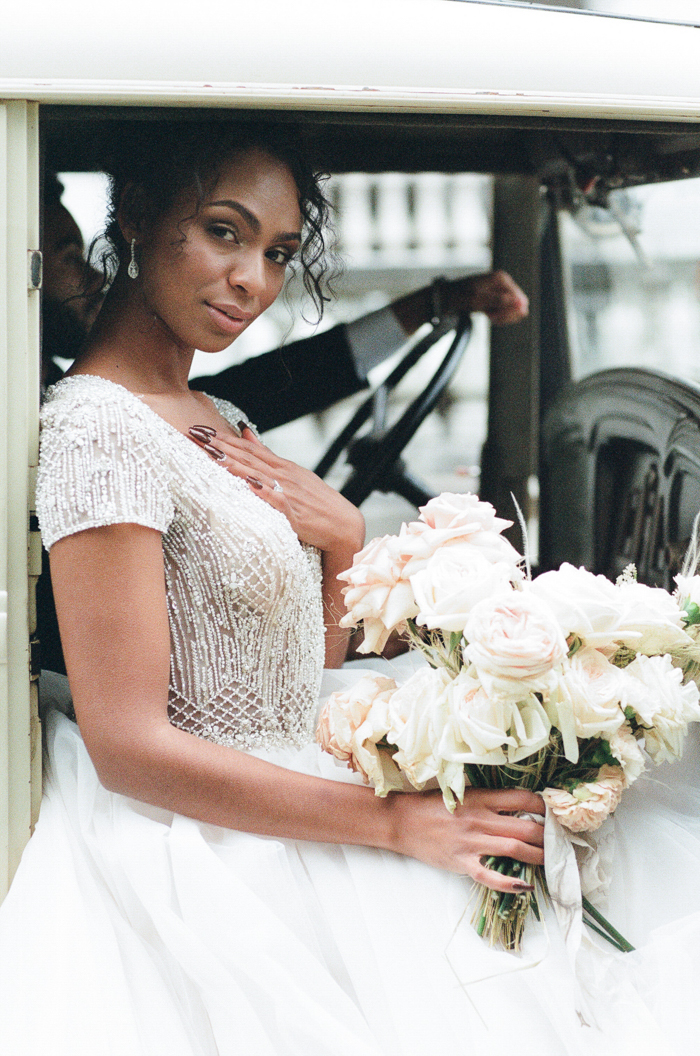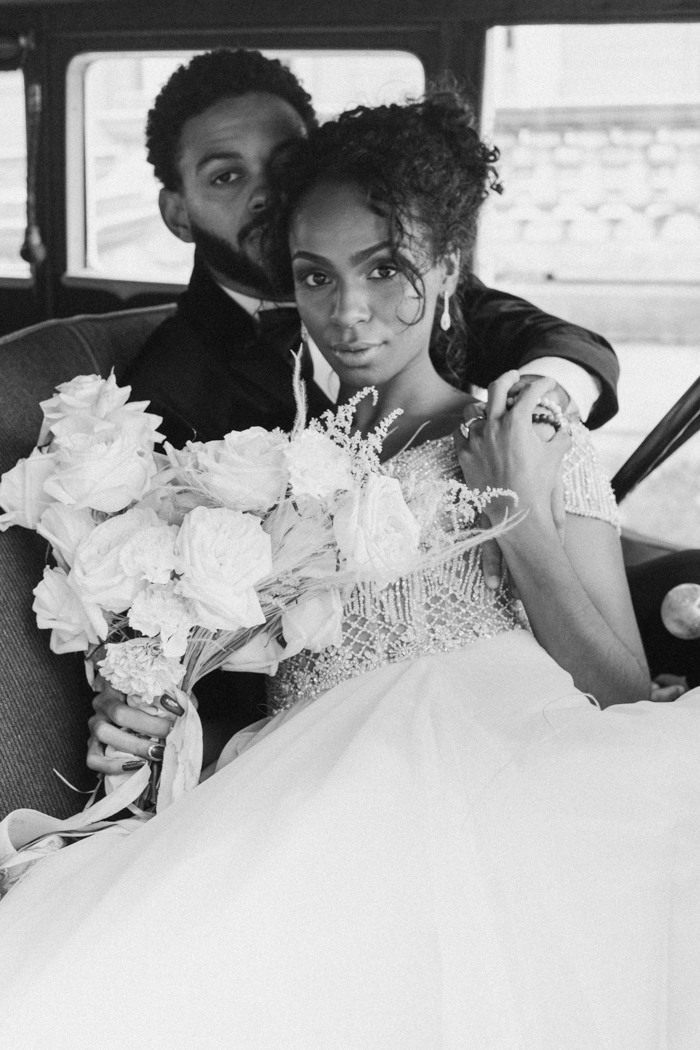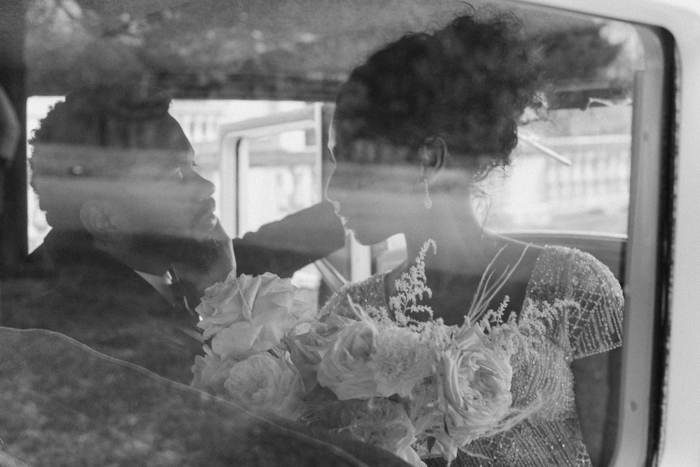 A big thank you to Theresa Kelly Photography for capturing and sharing this dreamy Bridgerton manor wedding inspiration with us. This styled shoot perfectly embodies timeless romance, giving us all the feels.
Your wedding colors have a huge impact on the vibe of your special day. For inspiration you can use when it's time to bring your own celebration to life, check out our guide to choosing your wedding colors and set the mood with a flawless color combo that reflects your style.