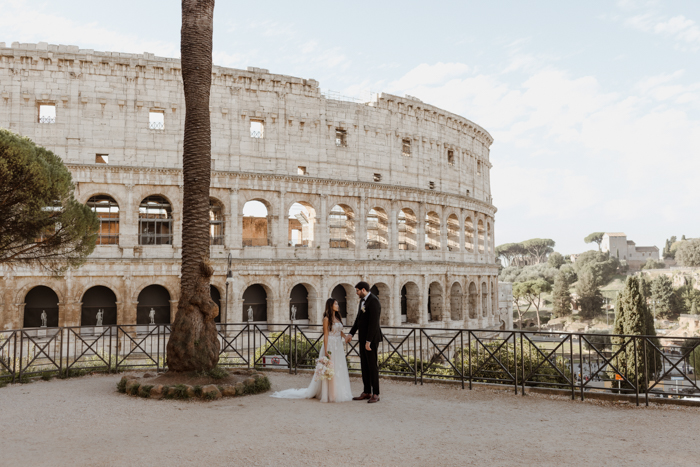 A special connection to the city and their shared love for travel and adventure led Thi and Kevin to choose a Rome elopement. From the monumental architecture and the cobblestone streets to the iconic piazzas and fountains, it doesn't come as a surprise that they chose the Eternal City as the backdrop for their happily ever after.
The two started the day soaking in the city's rich culture and history and exchanged private vows in the middle of it all. After tying the knot, they embarked on a romantic stroll through the winding streets of Rome and took in all the sights and sounds. They visited the famous Colosseum and the Trevi fountain and stopped for coffee and gelato along the way.
This couple certainly chose one of the most beautiful spots in the world to toast to their love and start their new life together! And thankfully, Lilly Wilson Photography captured every heartfelt moment and captivating detail of this unforgettable celebration for two. So get your hearts ready. We guarantee you will fall in love with these photos.
The Couple:
Thi and Kevin
The Wedding:
Rome, Italy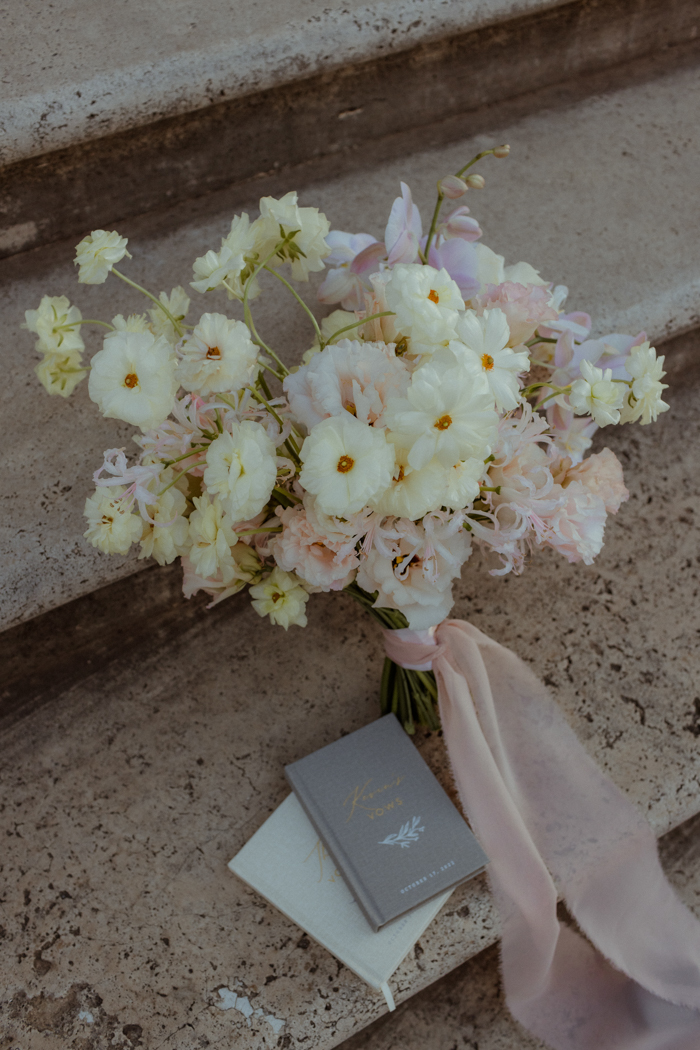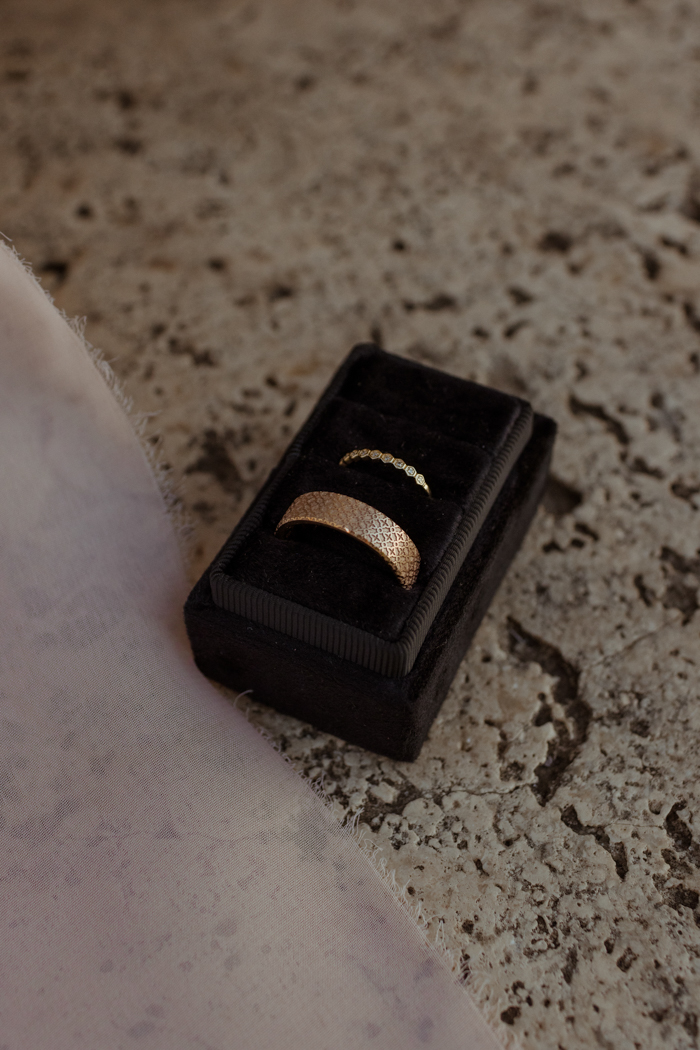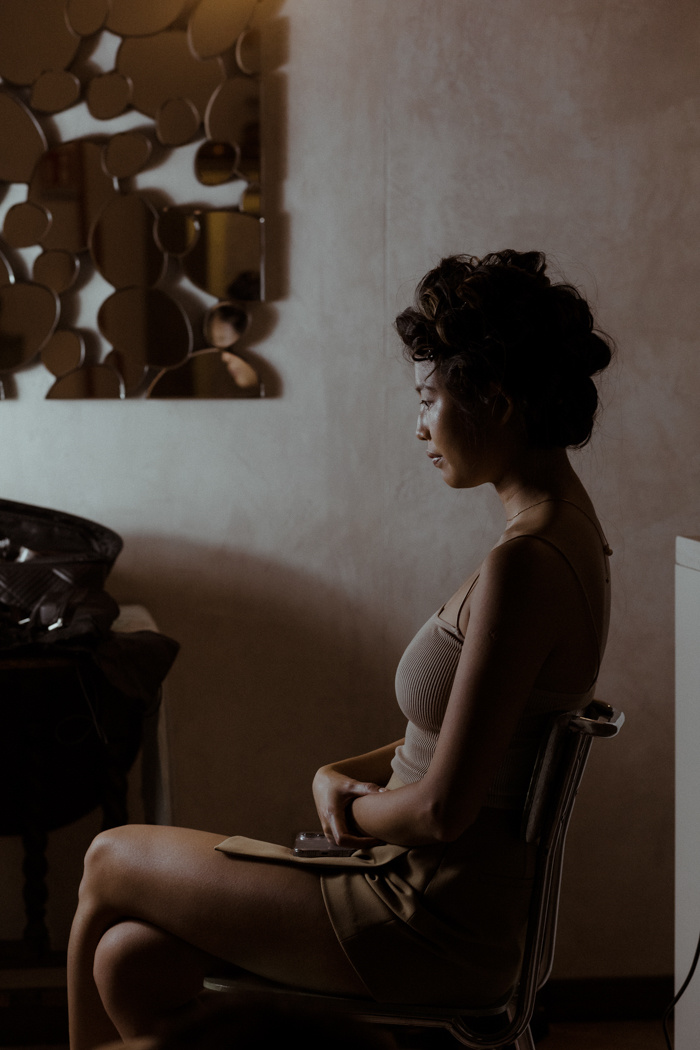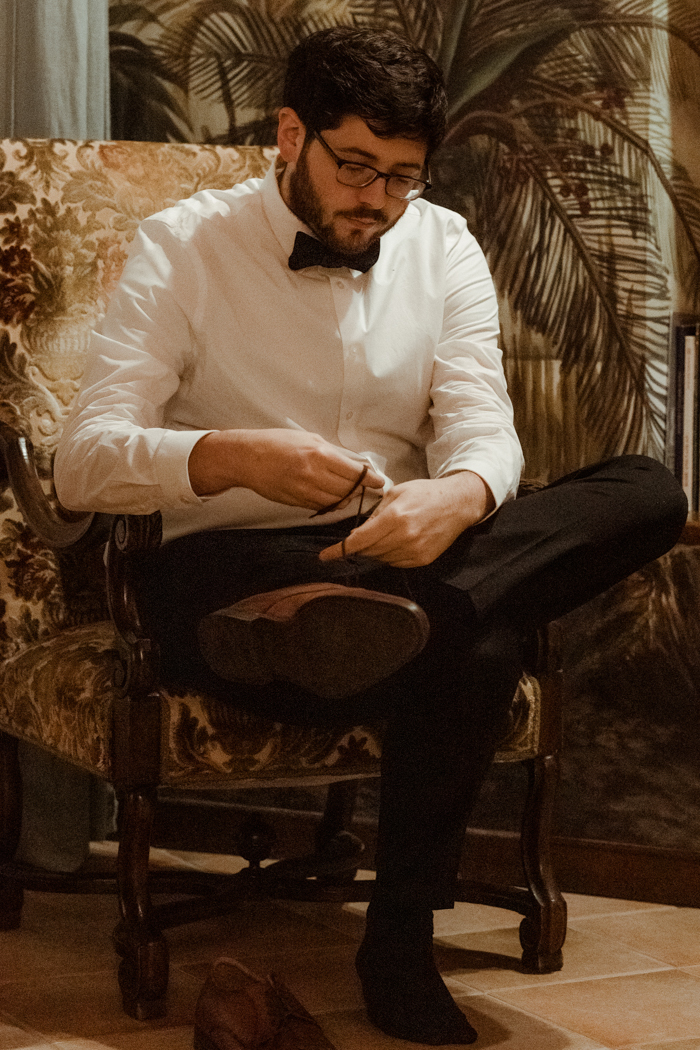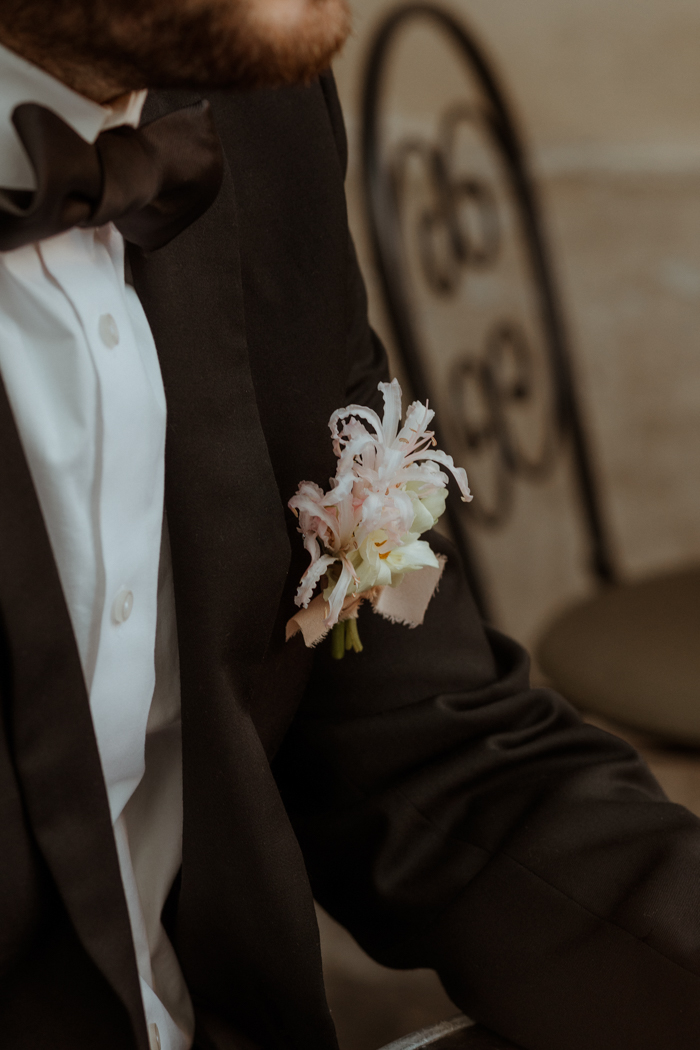 Why They Decided On A Rome Elopement
We chose to elope in Rome because Kevin is of Italian descent, and I studied Ancient Roman history for my undergraduate degree. One of the most important things for our elopement was to keep it simple, lighthearted, and intimate. We were able to blend together quiet, intimate moments (like our three-person ceremony) with fun moments (sight-seeing Rome's hidden spots or getting cheered on by strangers throughout our day).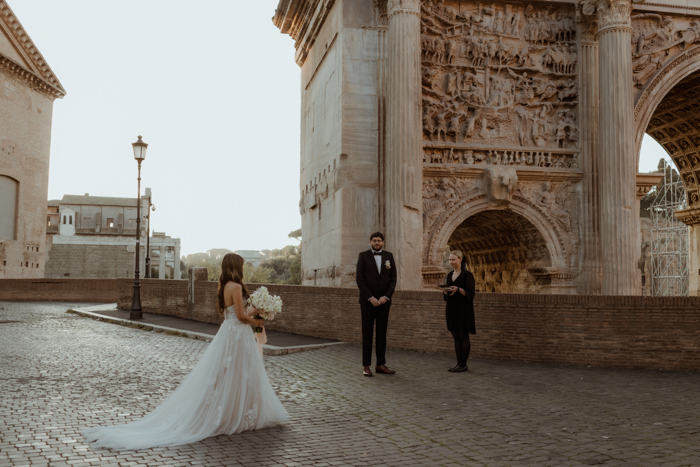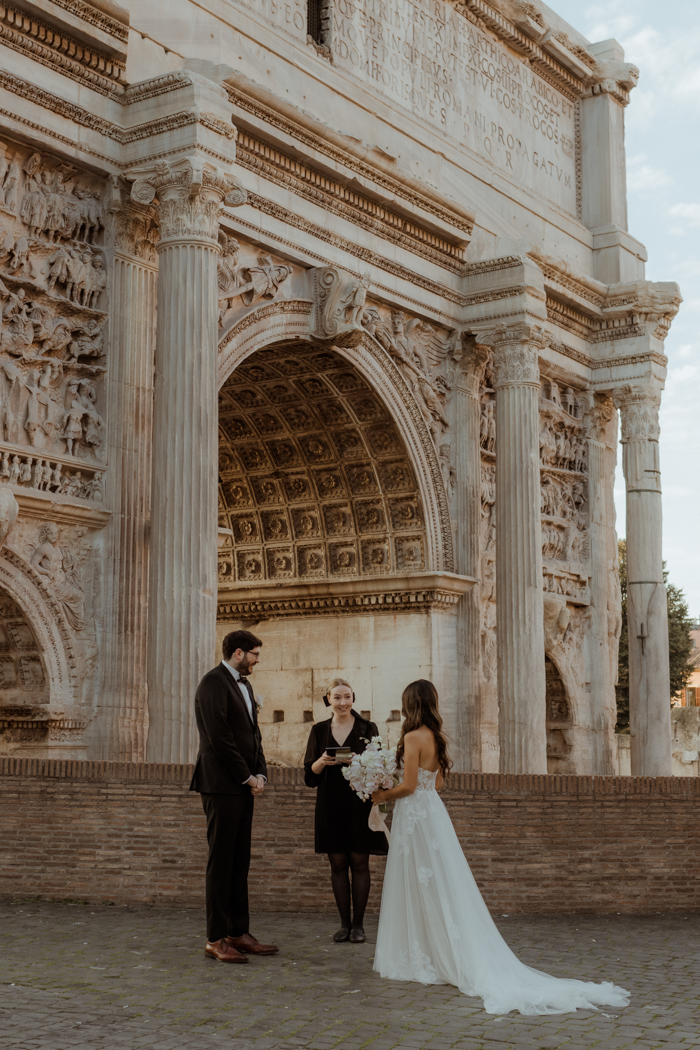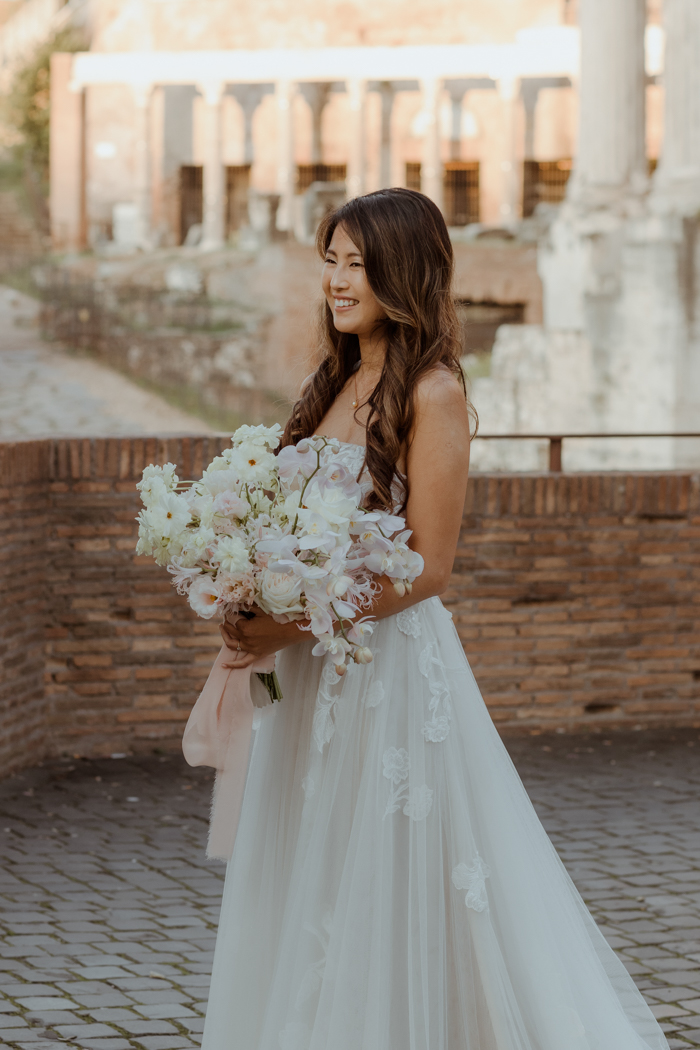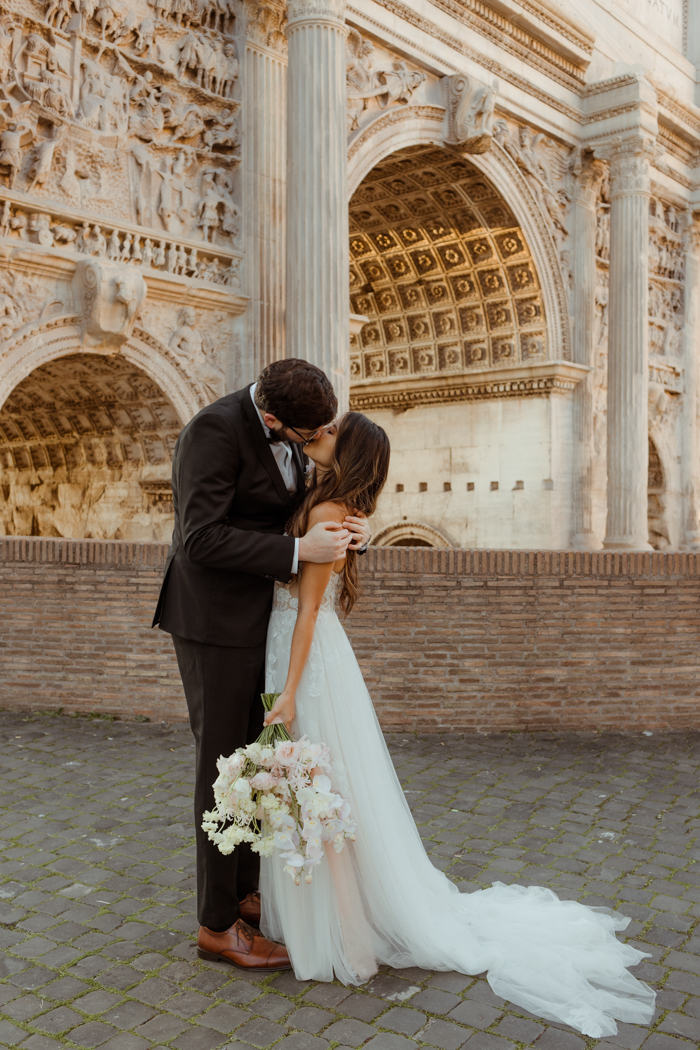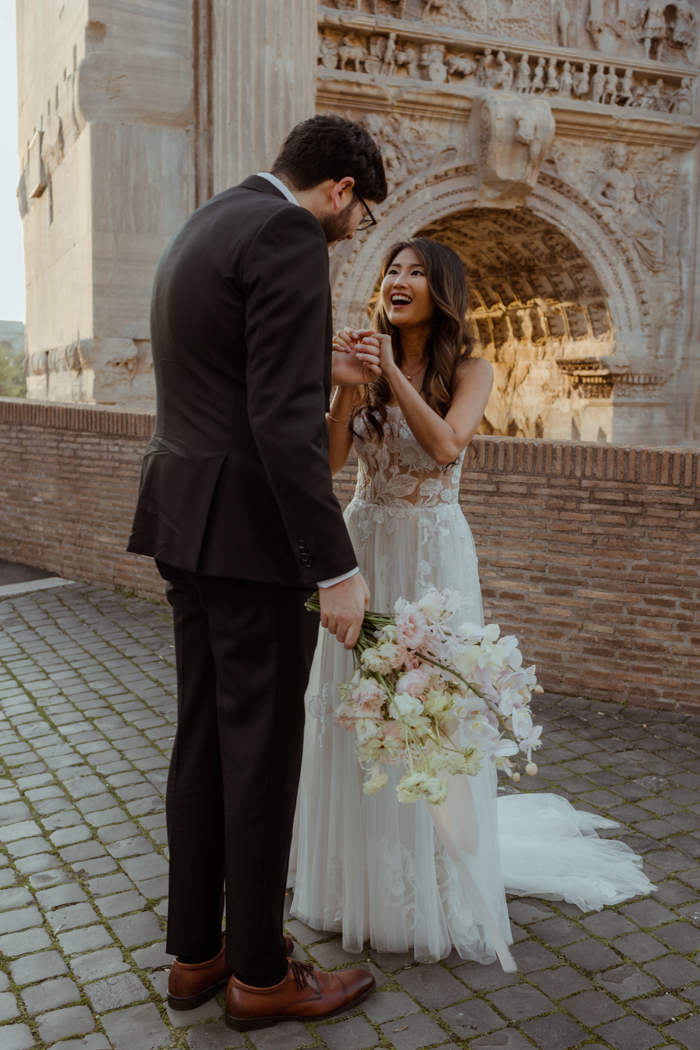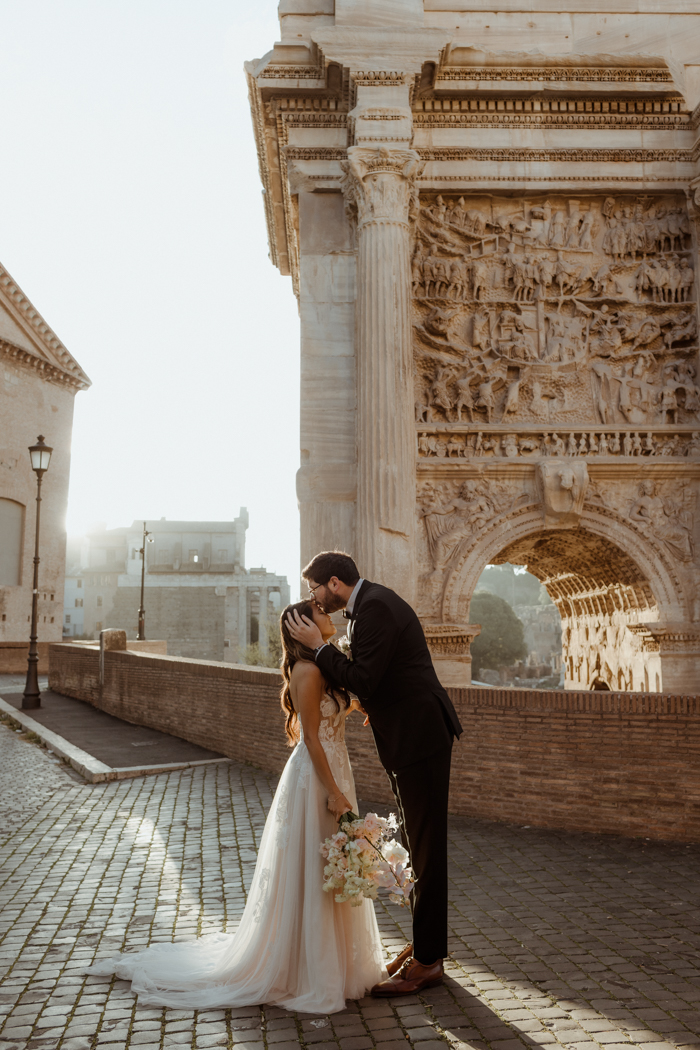 How They Personalized Their Ceremony
We personalized our ceremony by exchanging personal vows, which we wrote in our vow books. We also shared our story with our officiant, who was able to cater our ceremony to our history.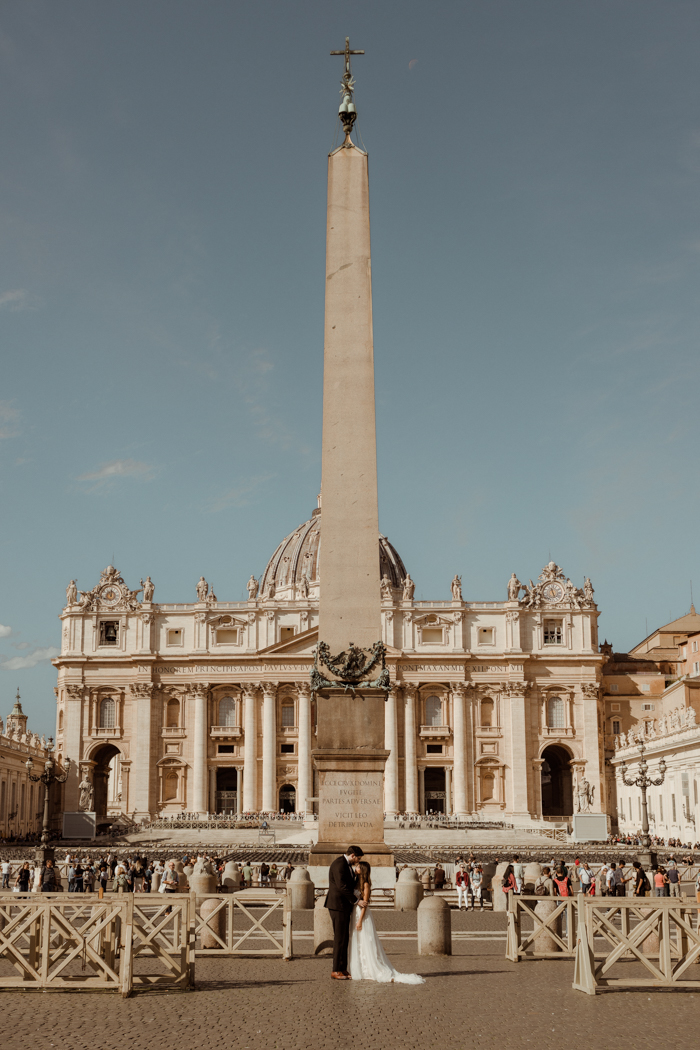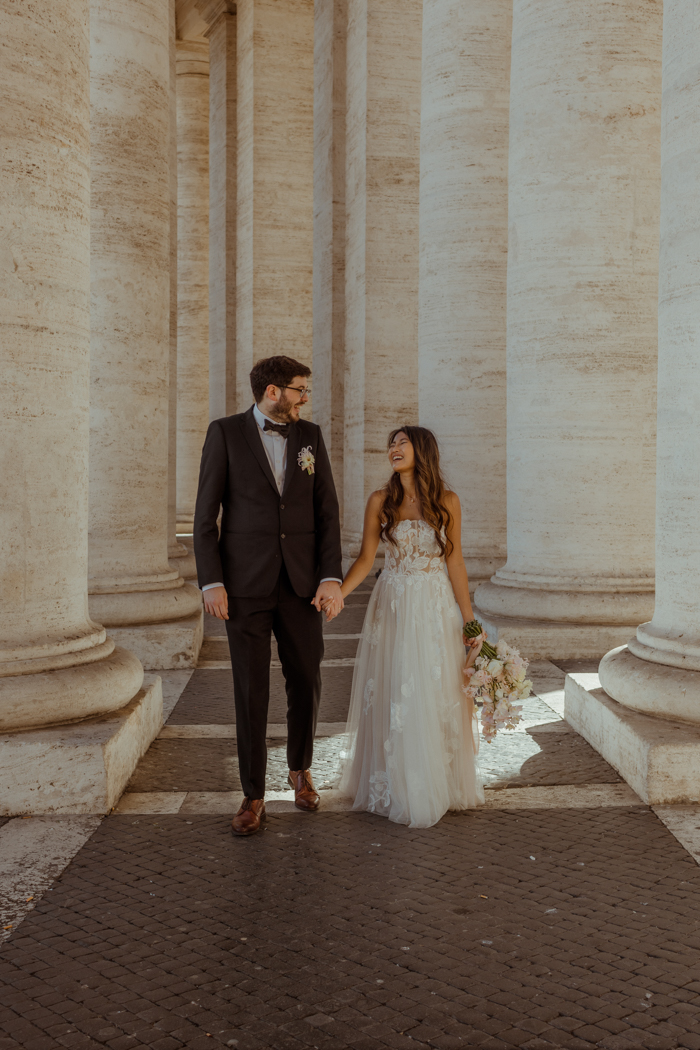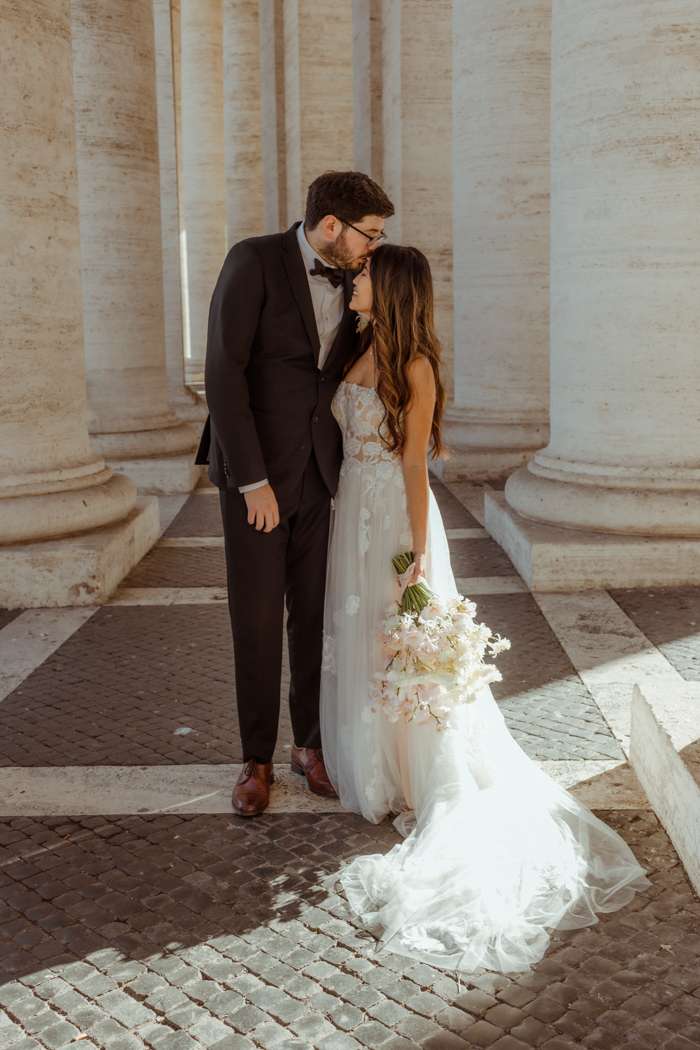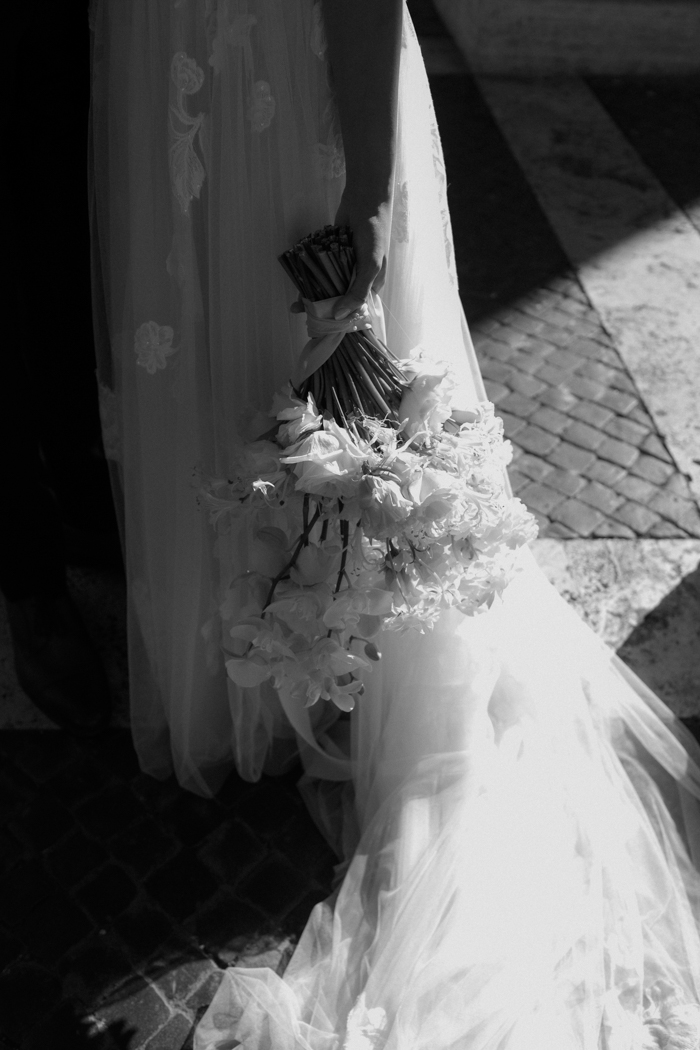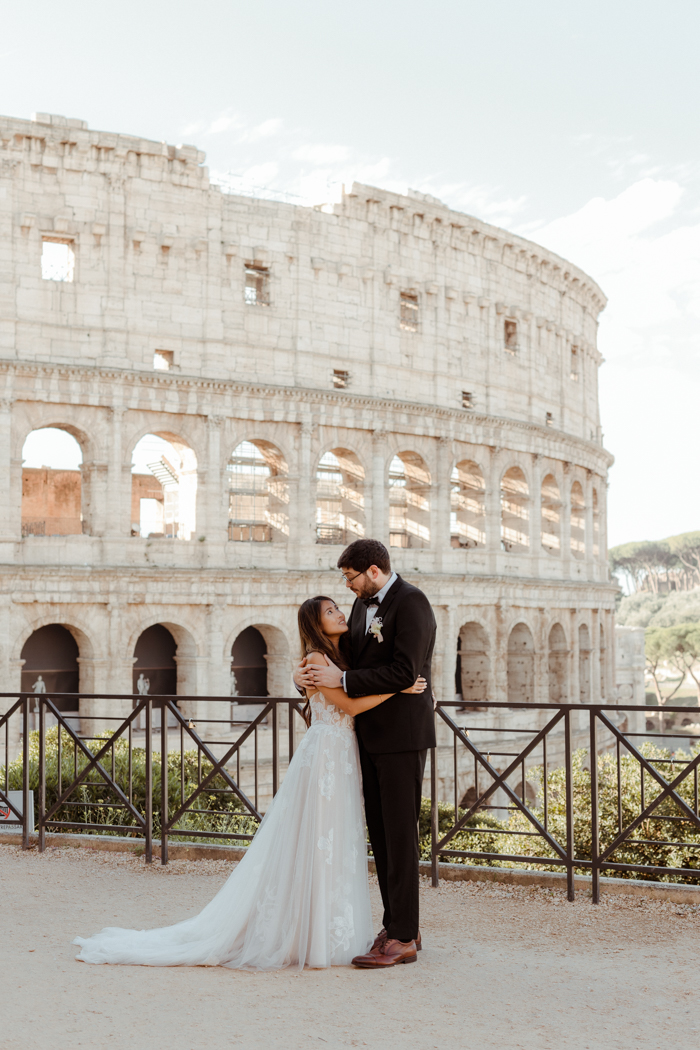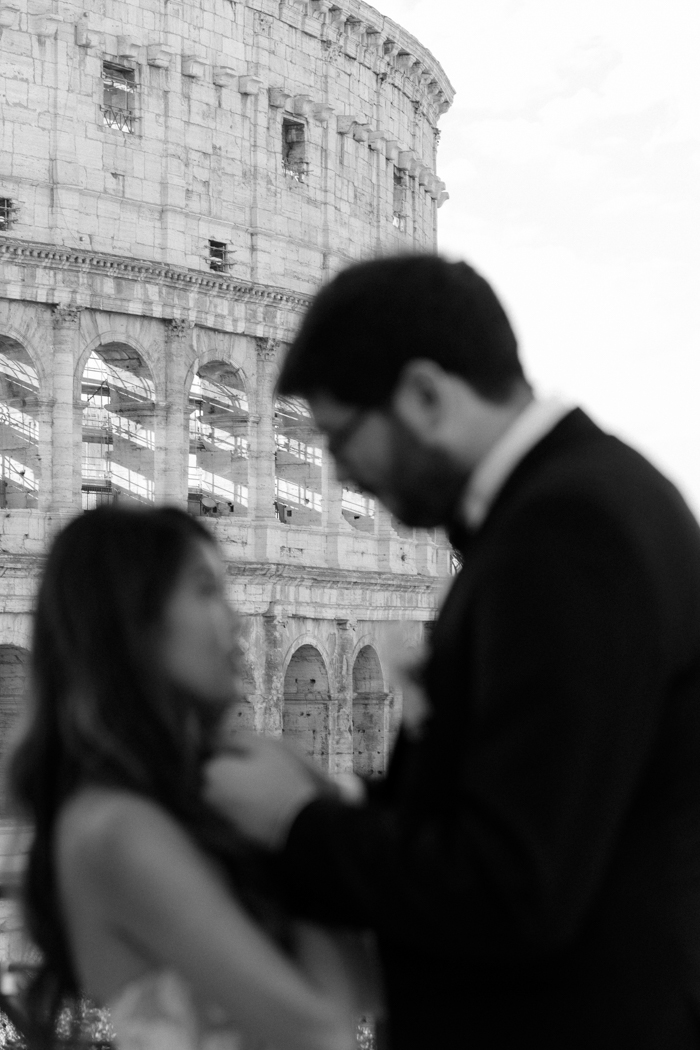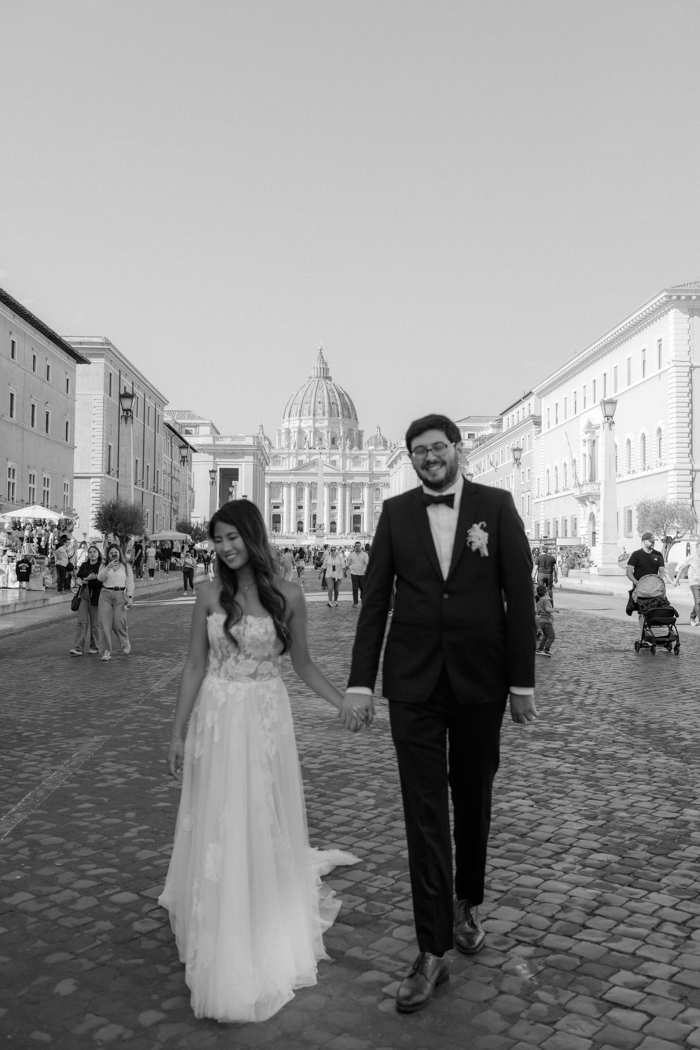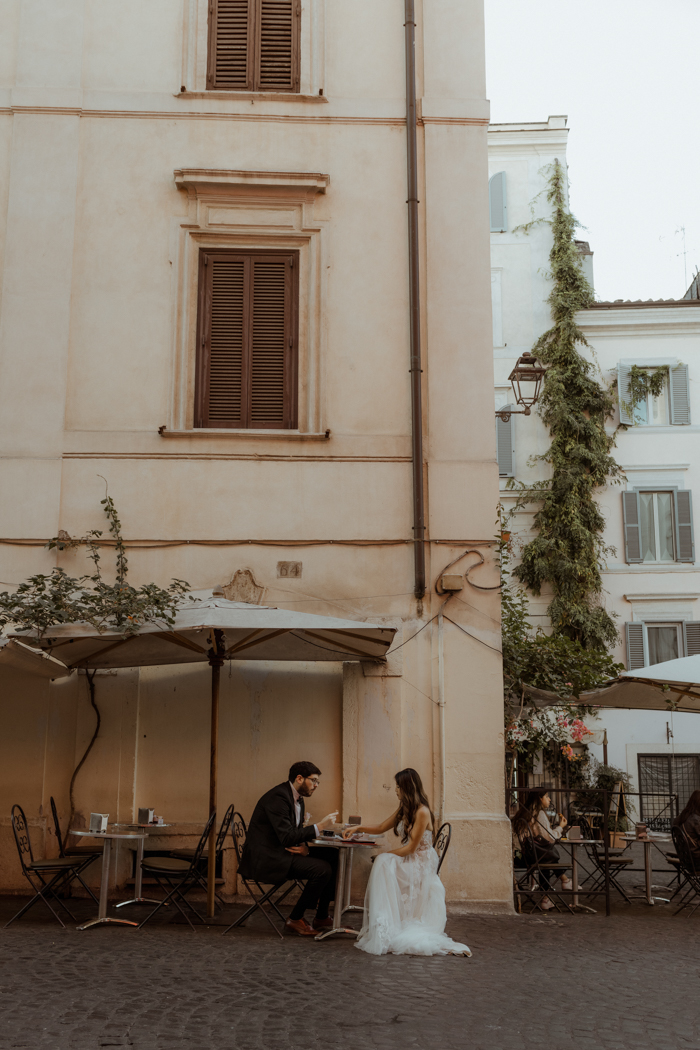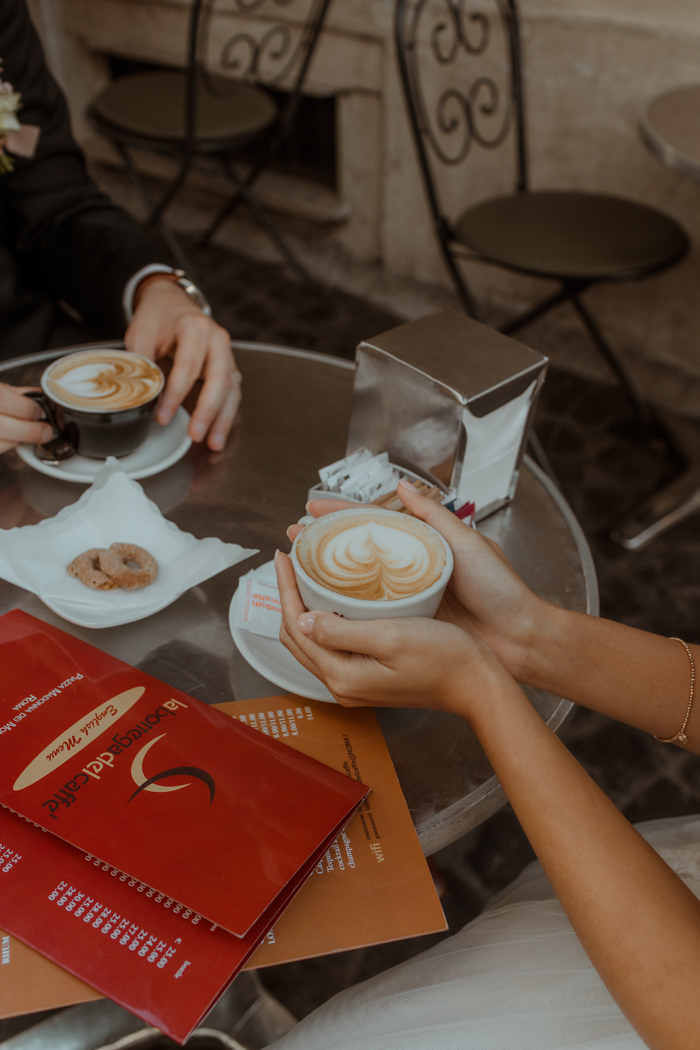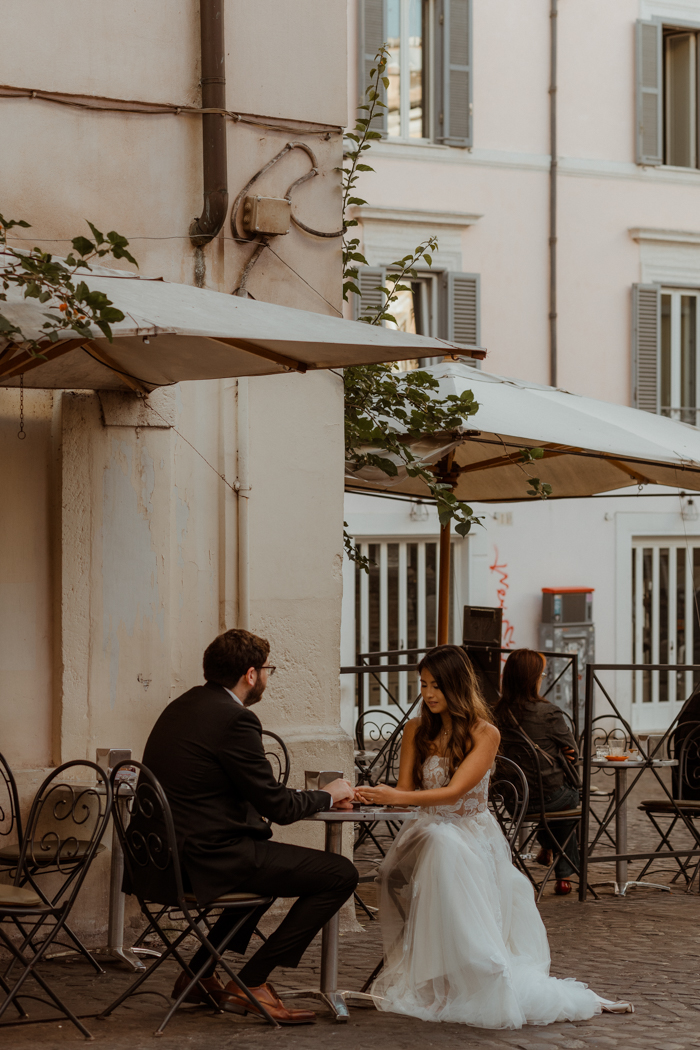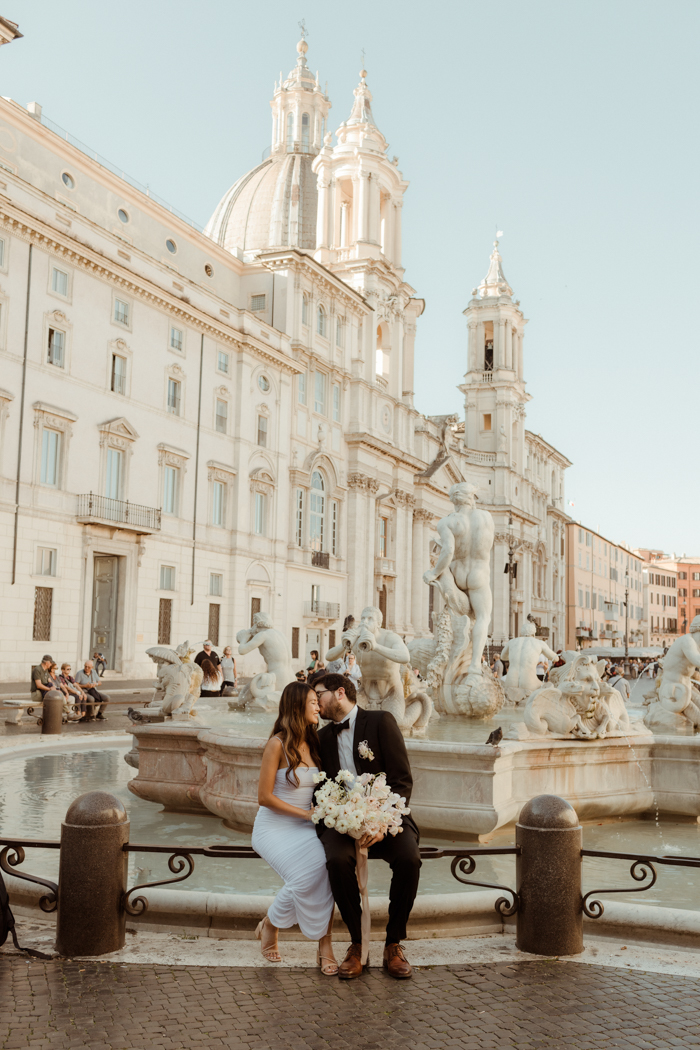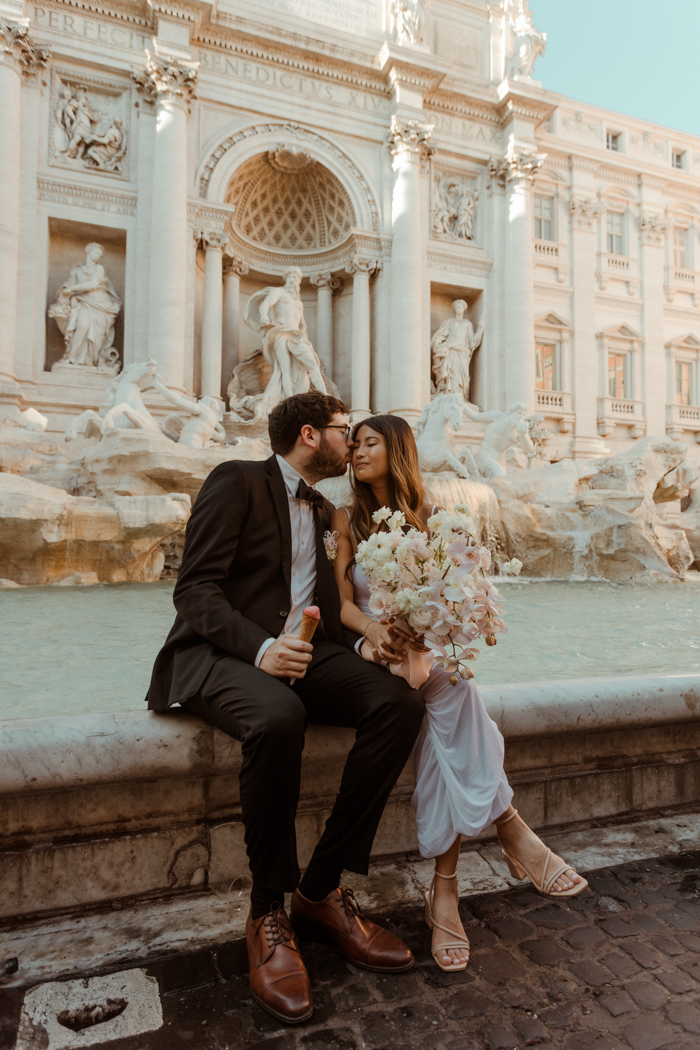 Advice: Stick To Your Priorities And Find Vendors Who Align With Your Vision
Our advice is to figure out first what's really important to you and your partner and stick to that and not let the priorities of others dictate your day too much. Also, find a photographer with whom you trust and share a common vision. This also applies when choosing a wedding planner if you can afford one.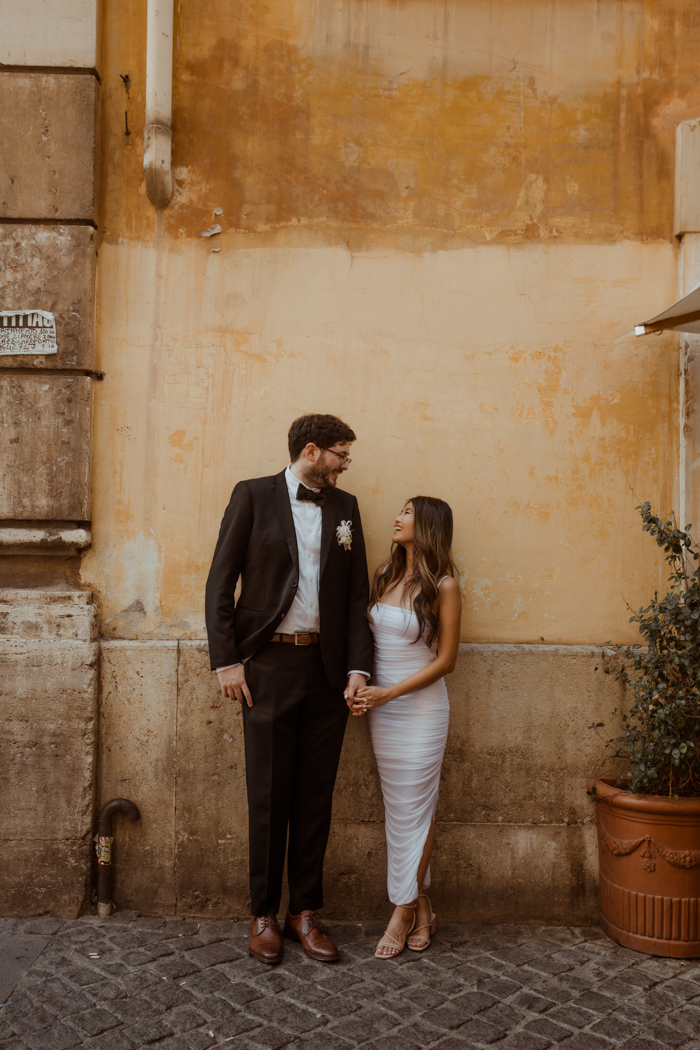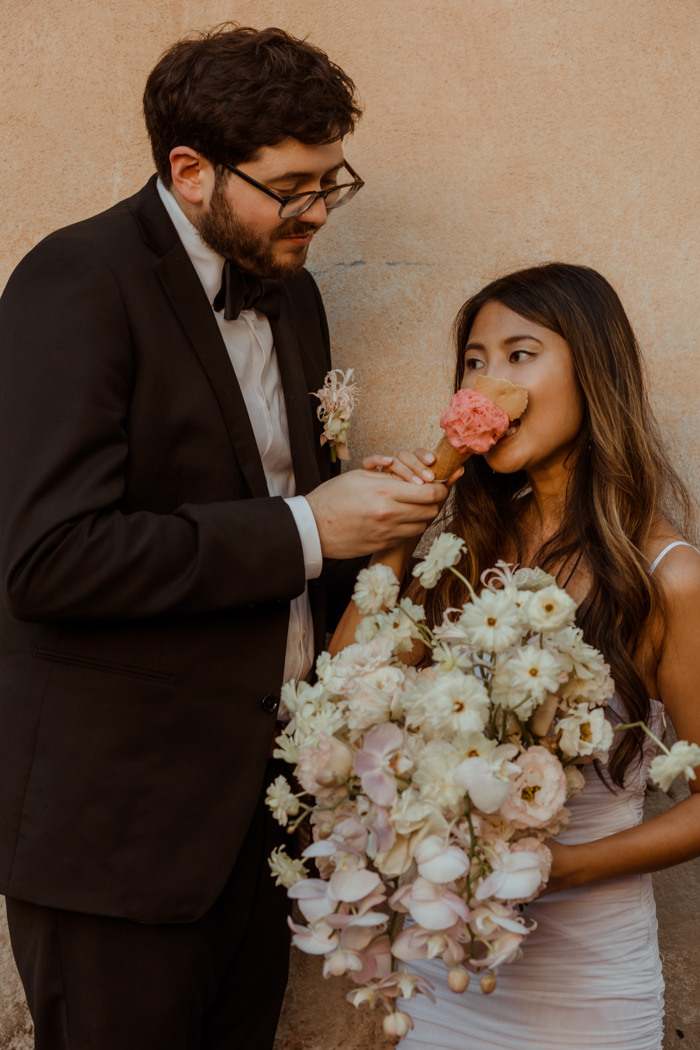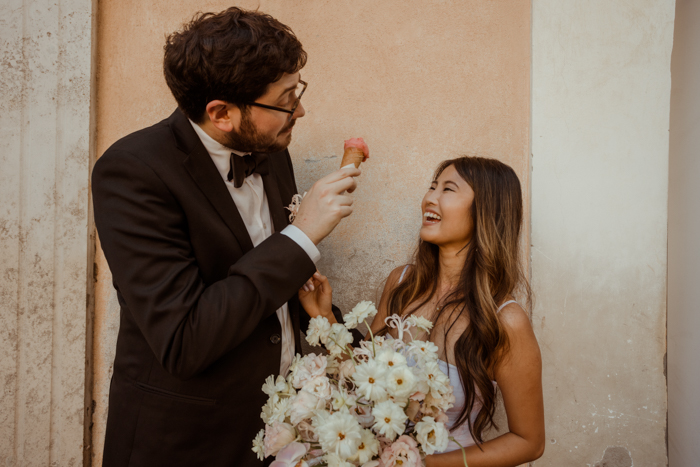 Congratulations to Kevin and Thi on their breathtaking Rome elopement. And a big thank you to Lilly Wilson Photography for capturing all the beautiful moments the couple will cherish for the rest of their lives.
From the incredible architecture and delectable cuisine to stunning coastlines and vineyards galore, it is no surprise that many couples look to tie the knot in Italy. Whether you are looking to elope just the two of you or have a grand celebration with your loved ones, check out our guide for everything you need to know about getting married in one of the most beautiful countries on Earth!