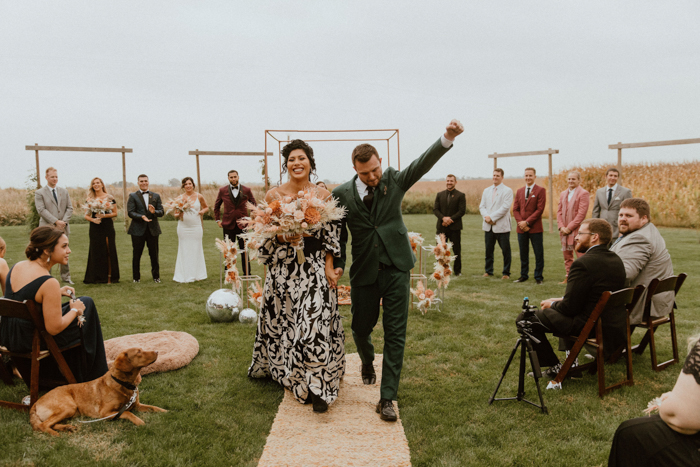 Bold is an understatement when it comes to Badger and Jess' Farmin' Betty's wedding. Top to bottom, their ceremony was drenched in unique details—disco balls, a retro movie sign, vintage chairs for the sweetheart table, and a cube-shaped altar arch! Even their wedding day fashion was bold. Jess wore a black and white print two-piece wedding gown paired with tall black cowboy boots. Badger opted for an emerald green suit—two colorful choices! Then, let's pause to enjoy the perfectly mismatched wedding party looks.
We love what their photographer–and Junebug member–Erika Diaz Photography had to say about this day:
"Jess and Badgers' boldness to embrace their personal styles and creating a day that highlighted something viewers will be excited and inspired by. I admire their willingness to infuse their wedding day with personal touches, fashion, and details that were completely unique to them."
The Couple:
Badger and Jess
The Wedding:
Farmin' Betty's, Columbus, Wisconsin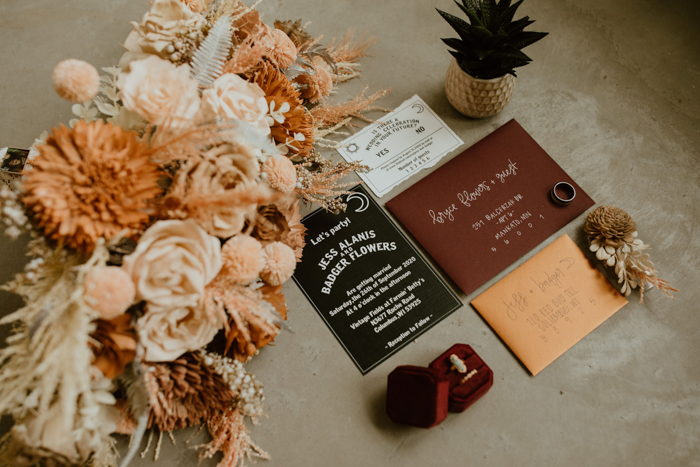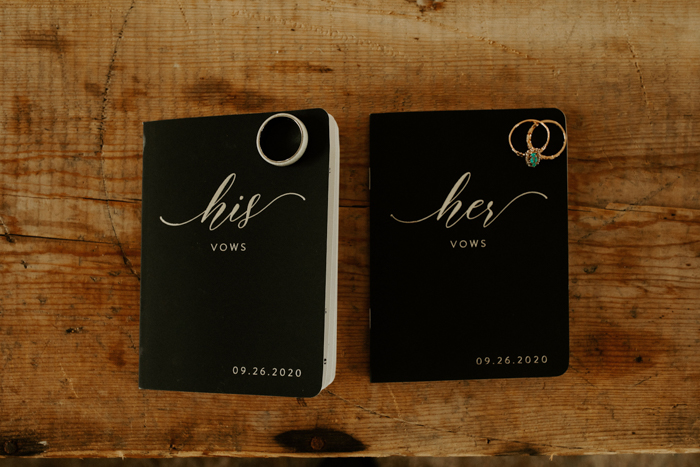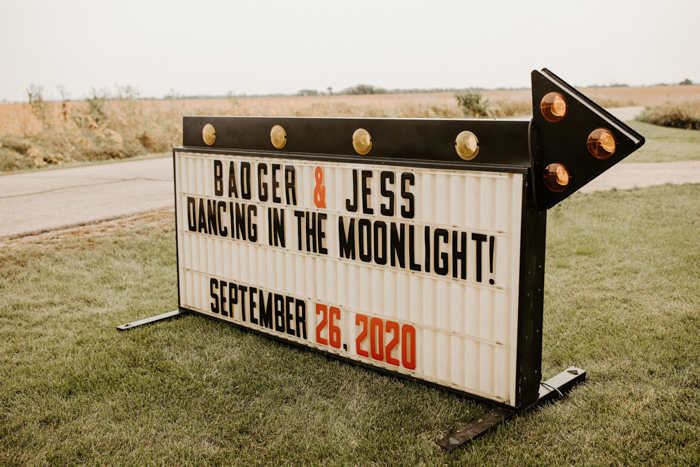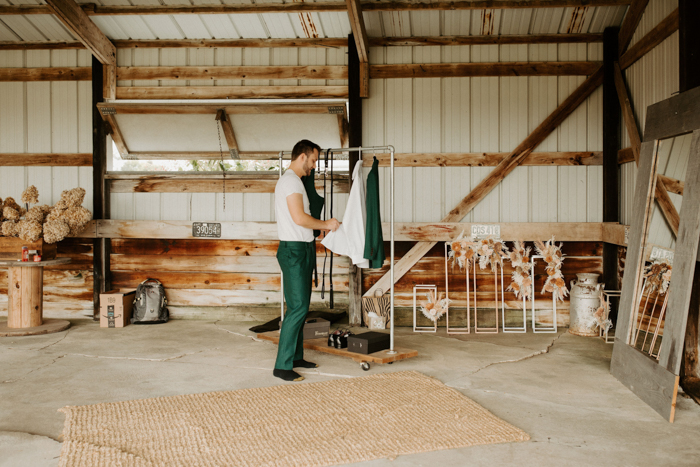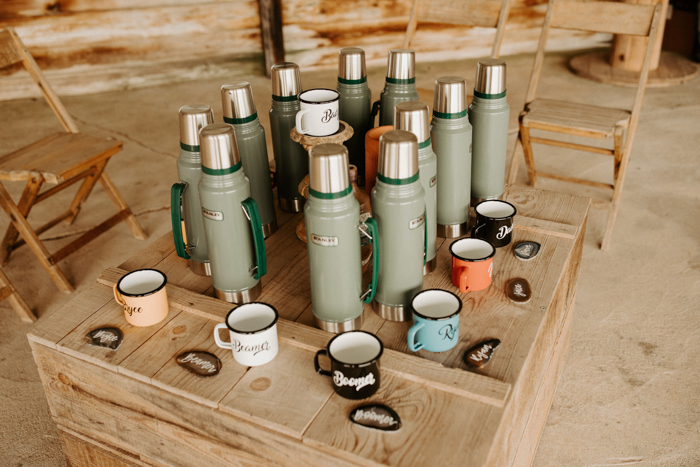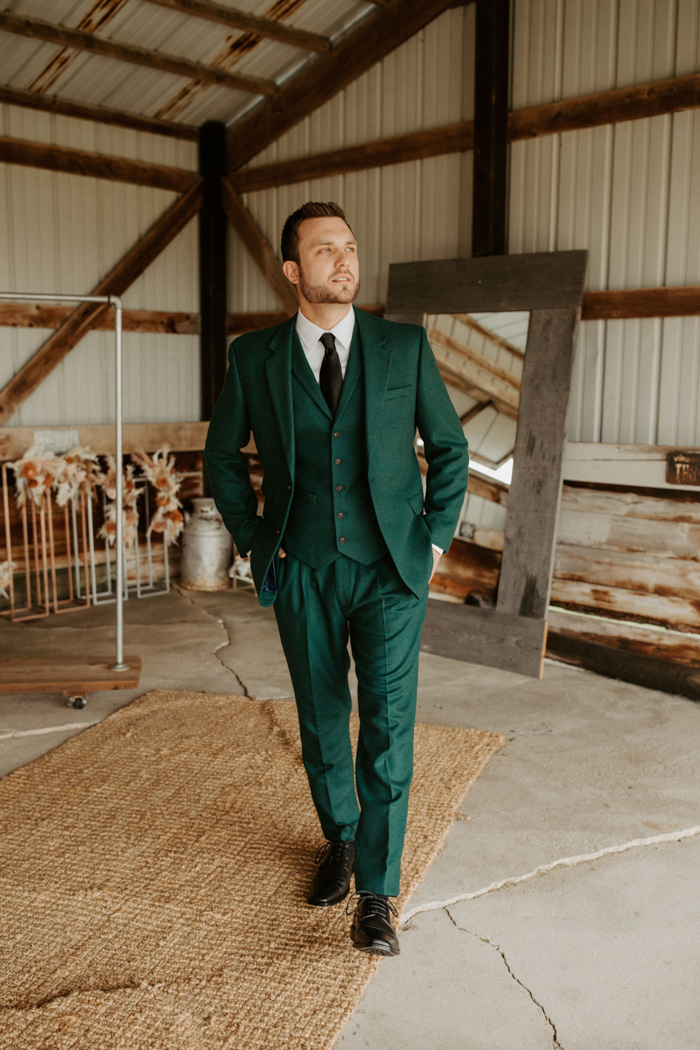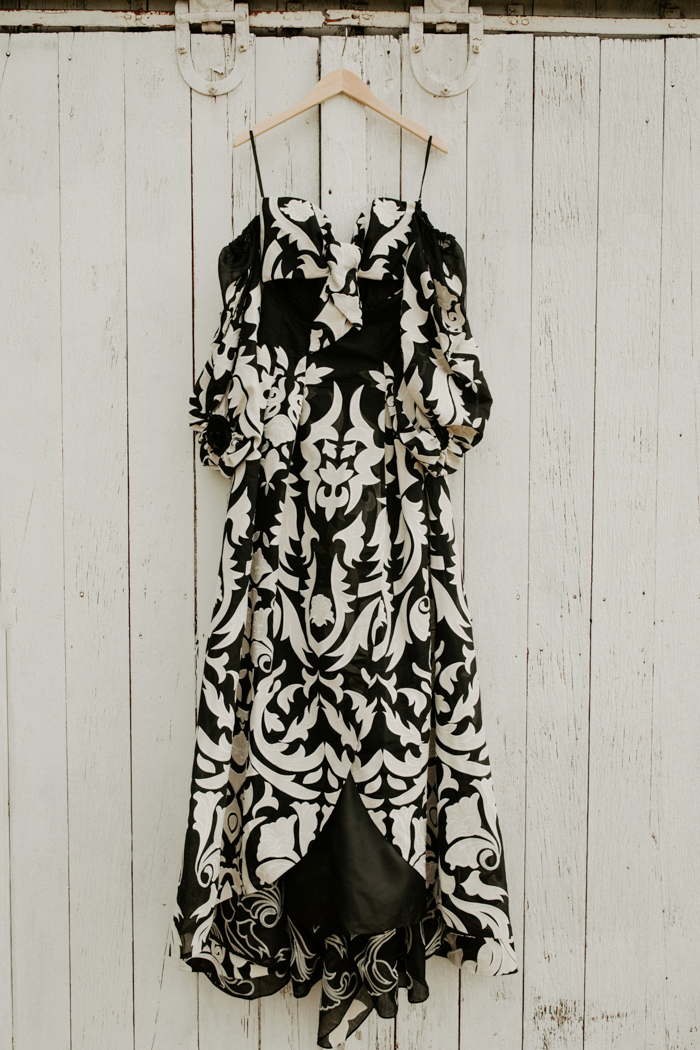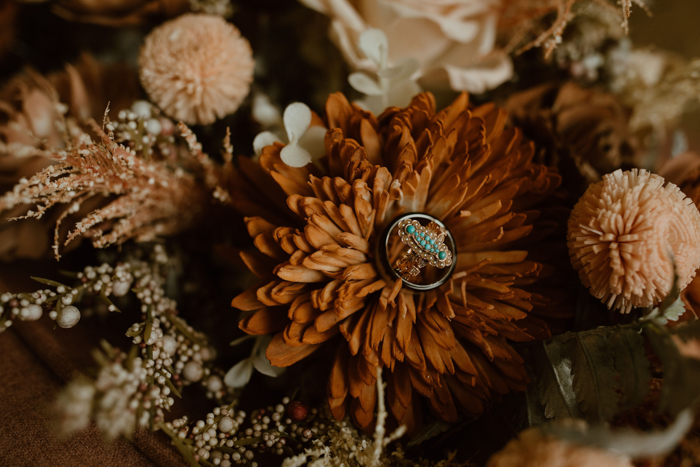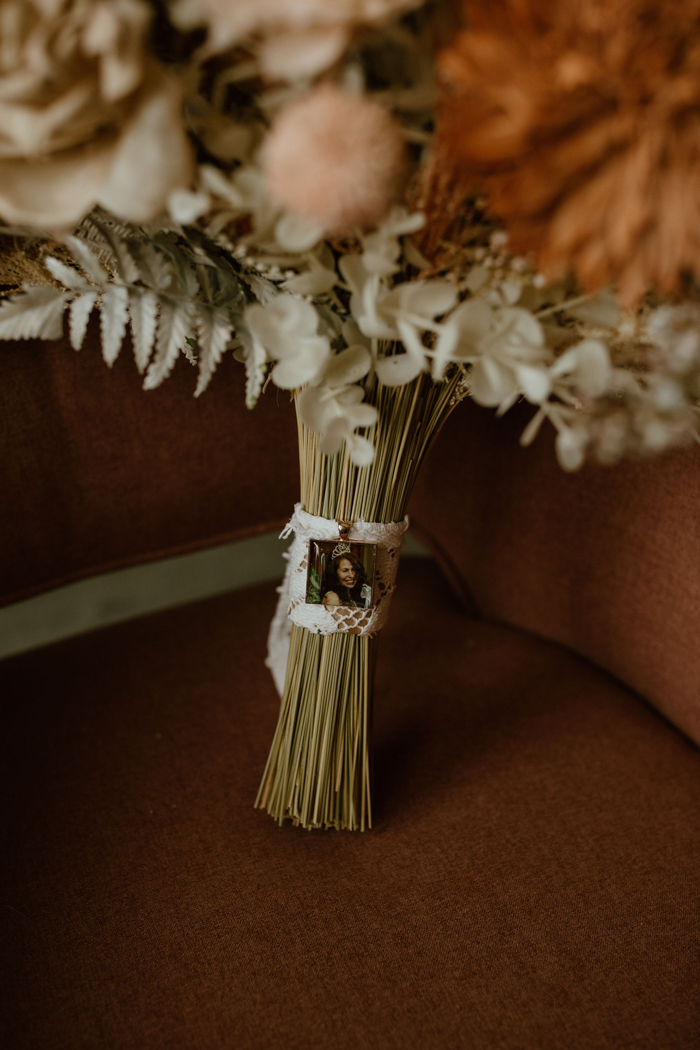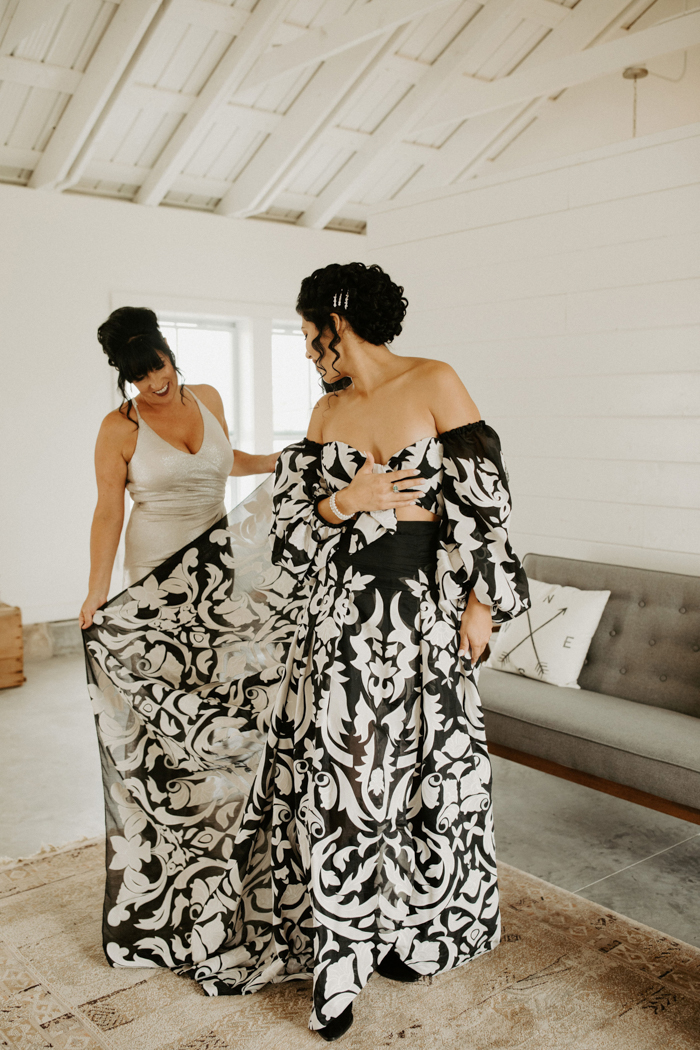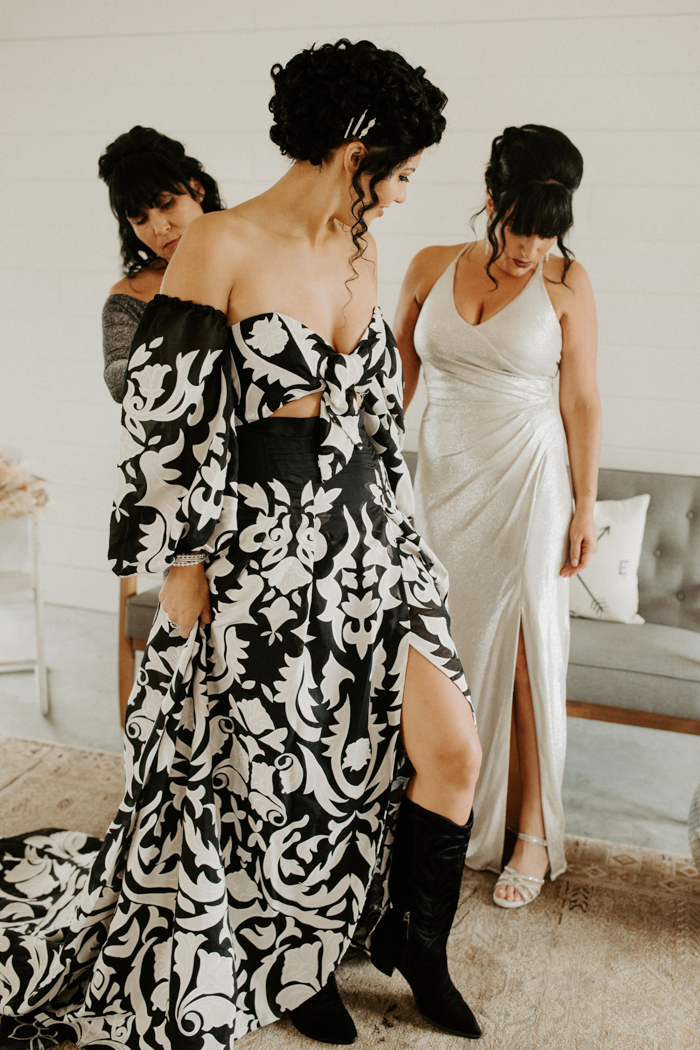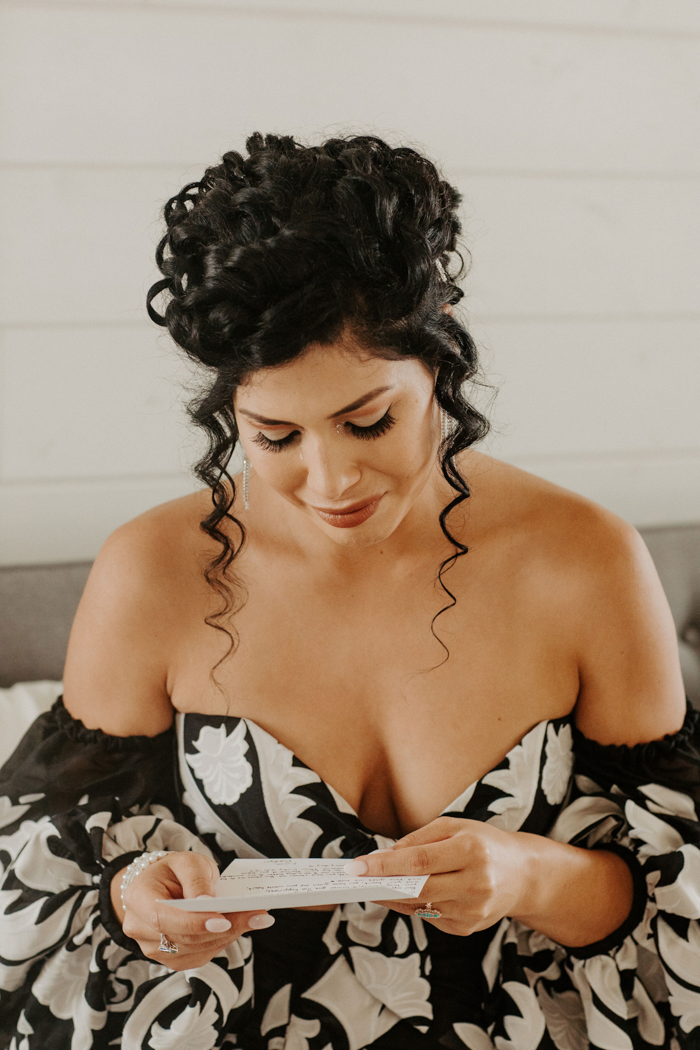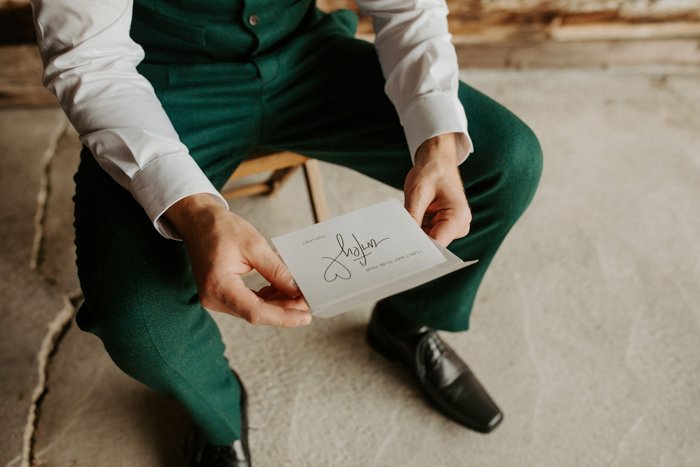 Planning A Wedding During A Pandemic
After being engaged for two and a half years, we made the decision early in the pandemic to become husband and wife on September 26—even if it was just us. We originally planned to have 250 guests, but after a series of COVID-19 restrictions forced us to reduce our guest list to 50 loved ones, we were left reimagining the entire day. We called each guest and vendor to discuss what we could do to make them feel safer in a COVID-19 environment. For example, we changed our formal sit-down dinner to a cocktail-style lounge space so guests could distance themselves based on comfort level.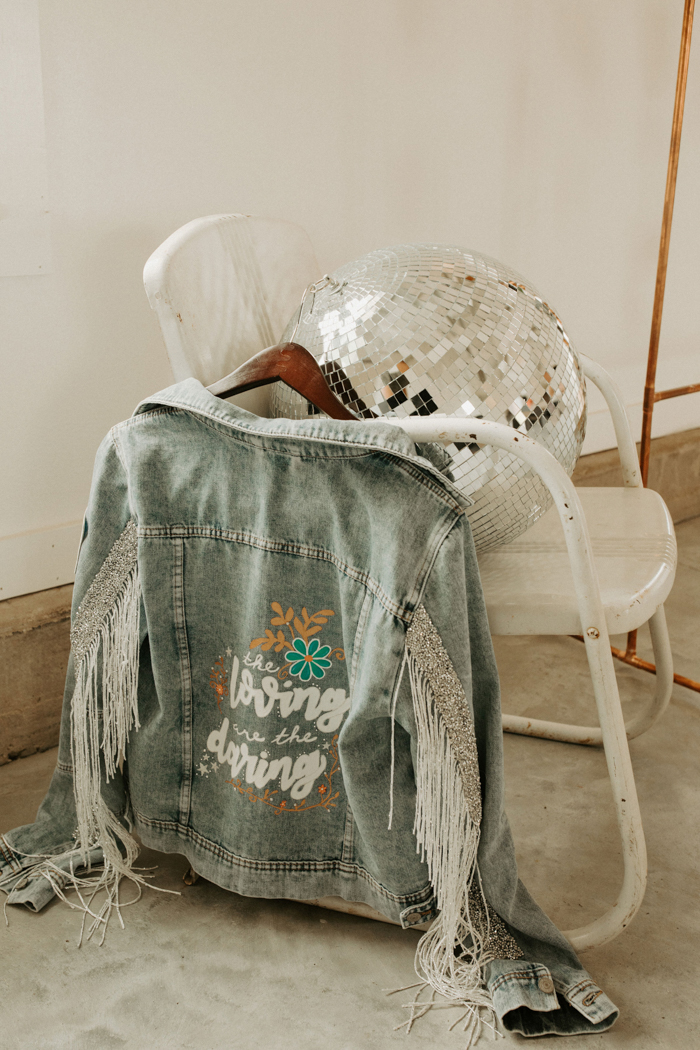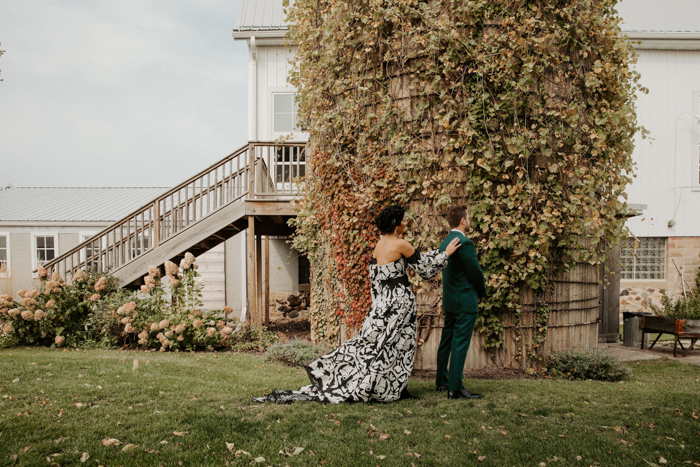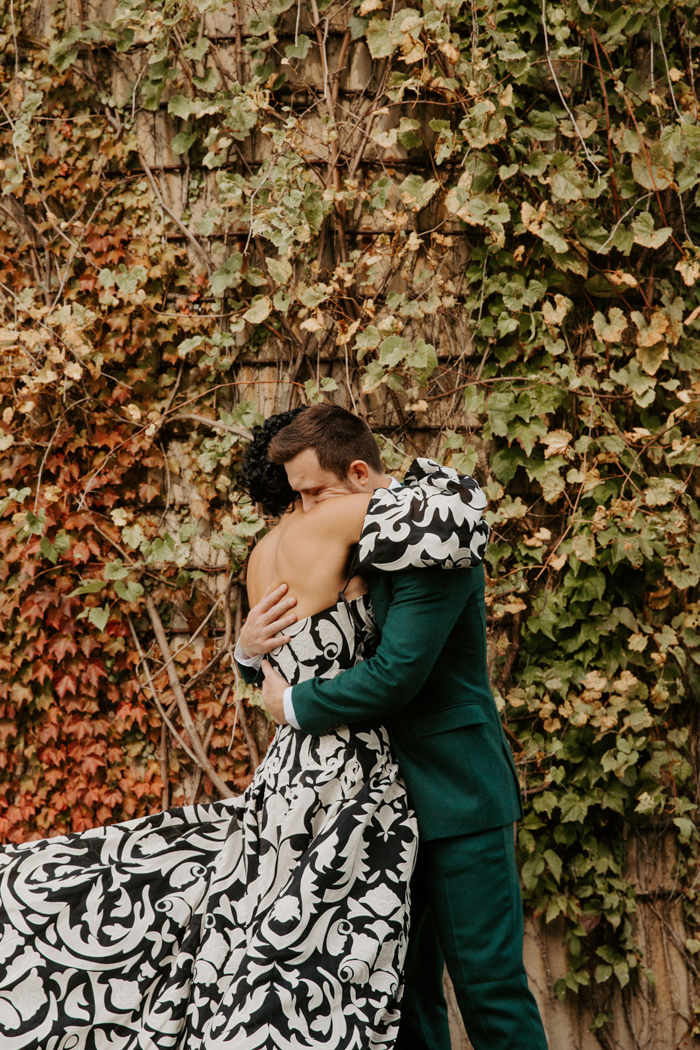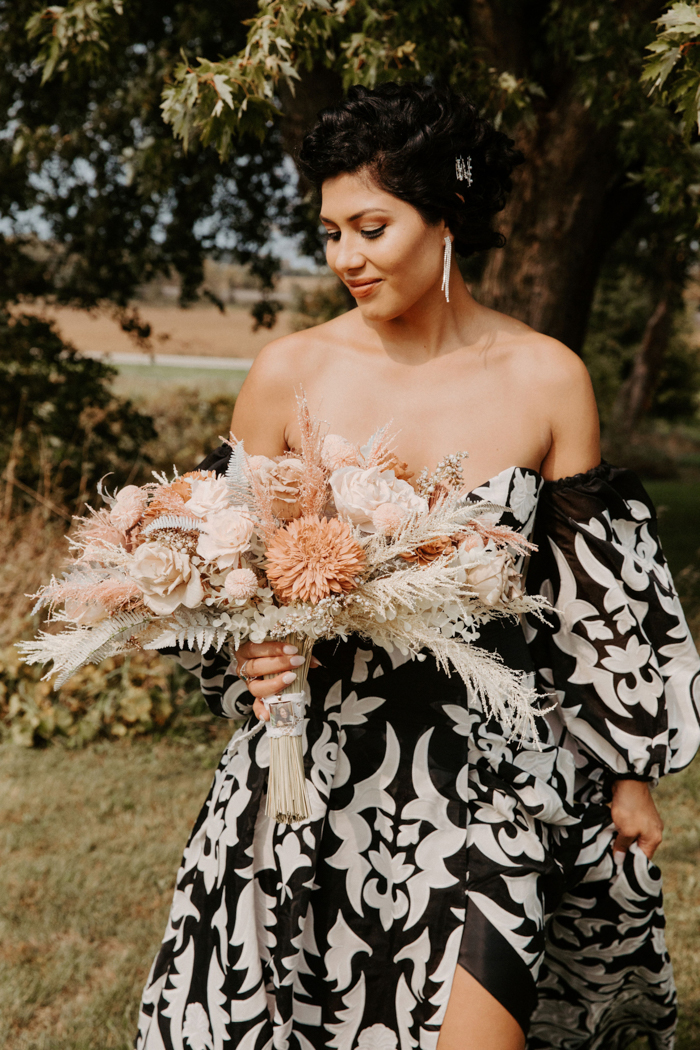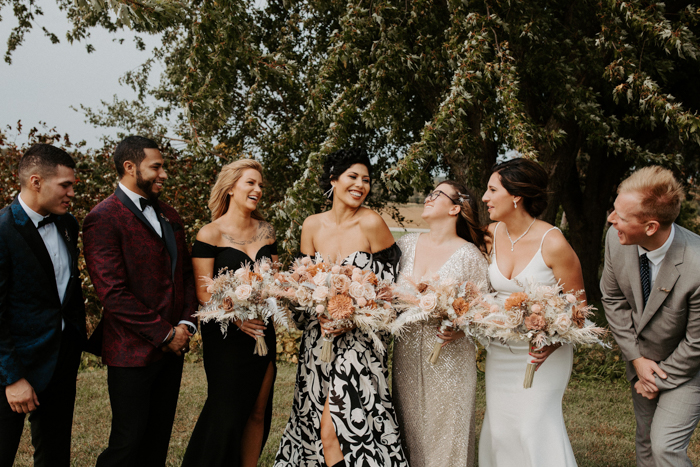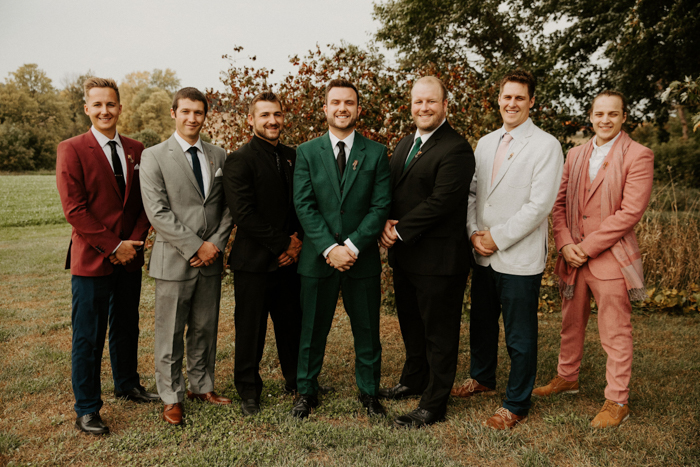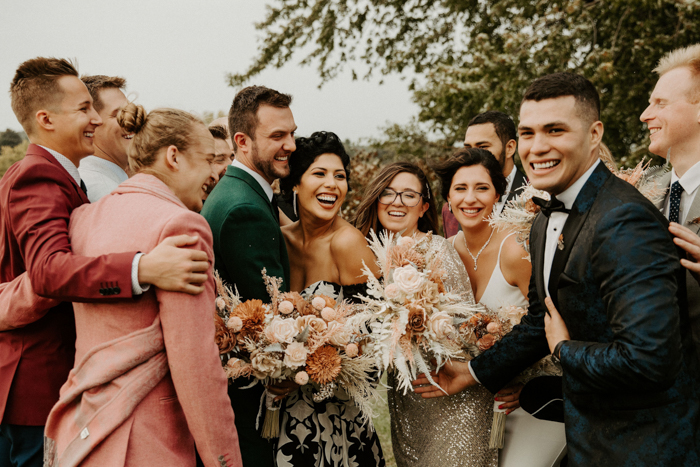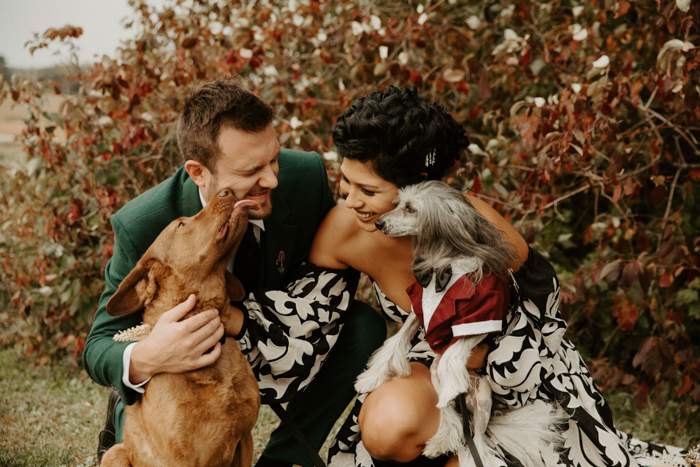 Taking COVID Precautions
We often questioned whether having a wedding during a global pandemic was even the right thing to do. Though all vendors and guests remained safe and healthy after our nuptials, we were emotional wrecks waiting for the fourteen days to pass afterward. For couples who face similar decisions, we hope you can force yourself to see that the real magic of the wedding day is the commitment you make to one another through marriage. Any resemblance of a wedding after that is just icing on the cake.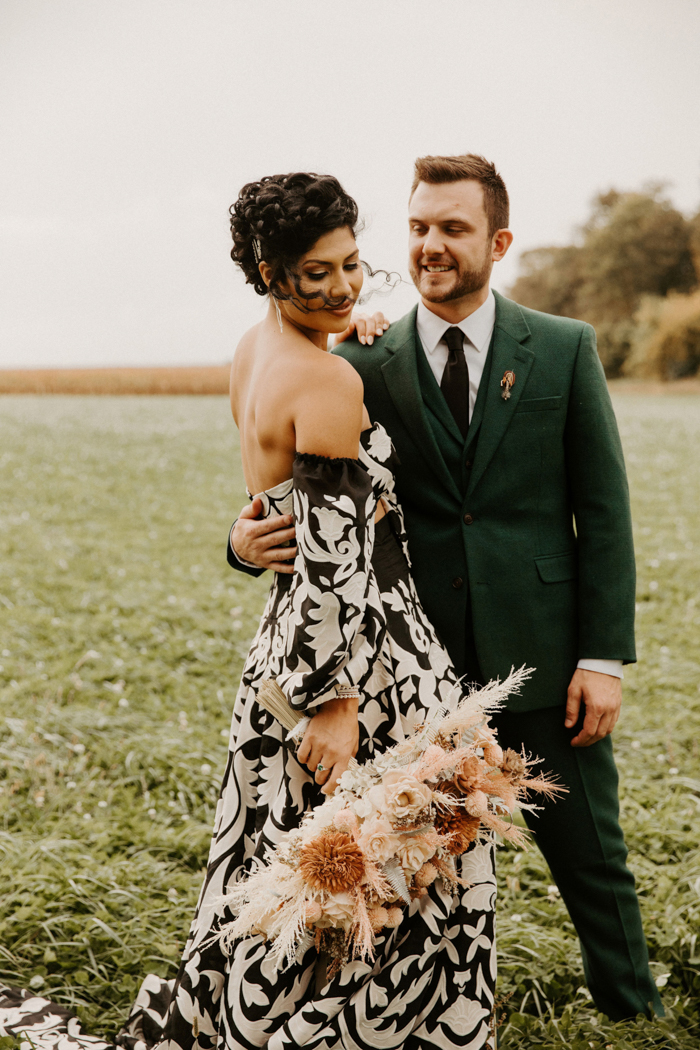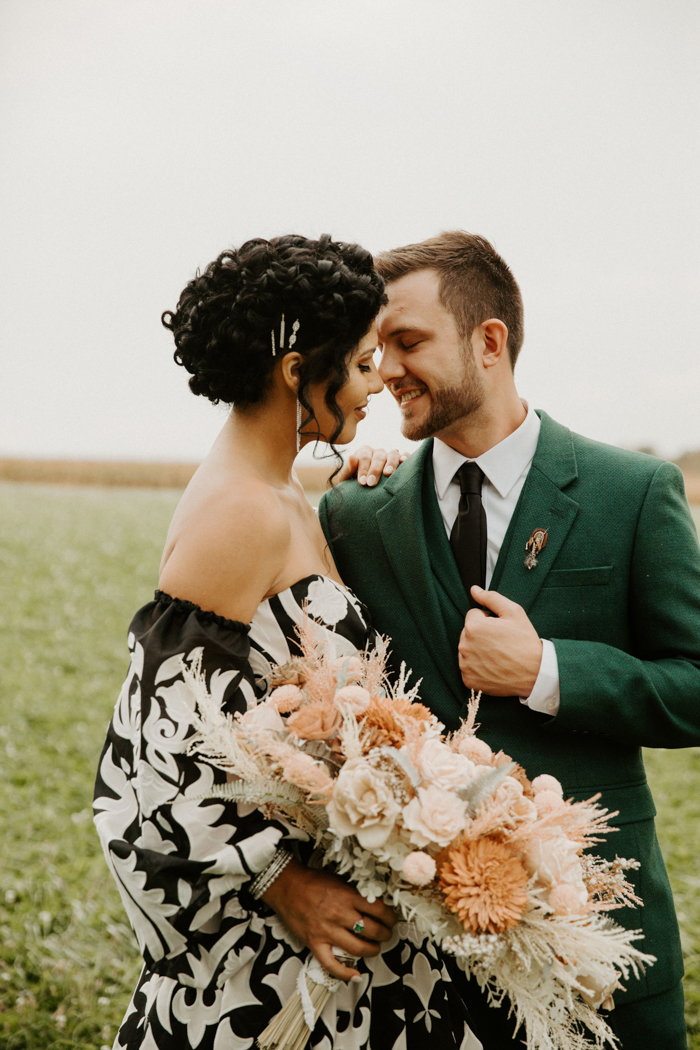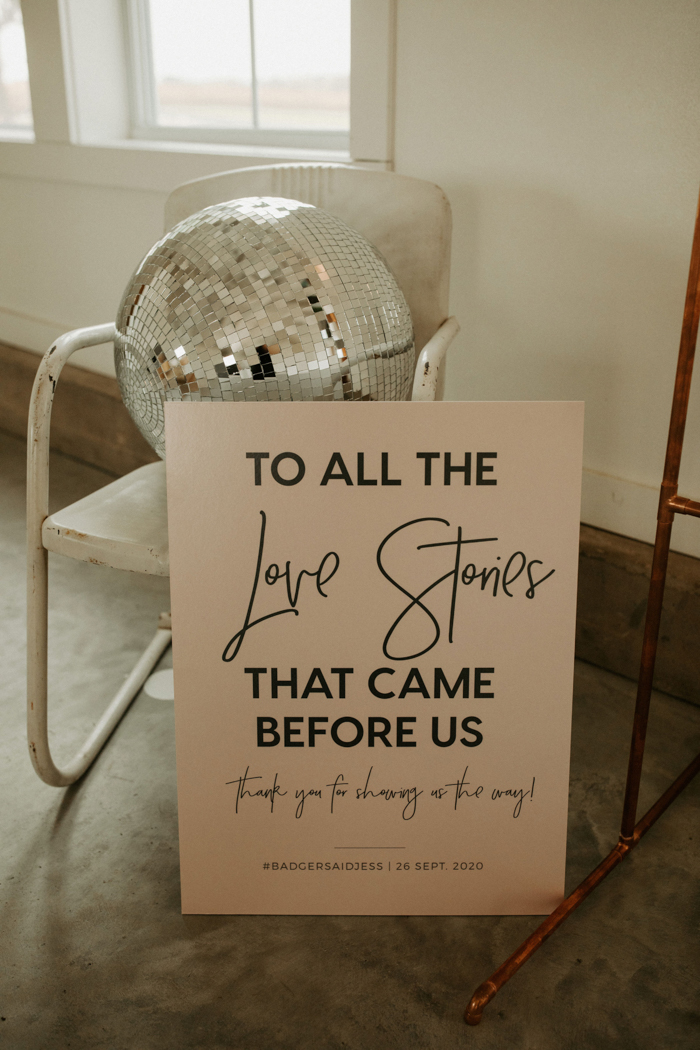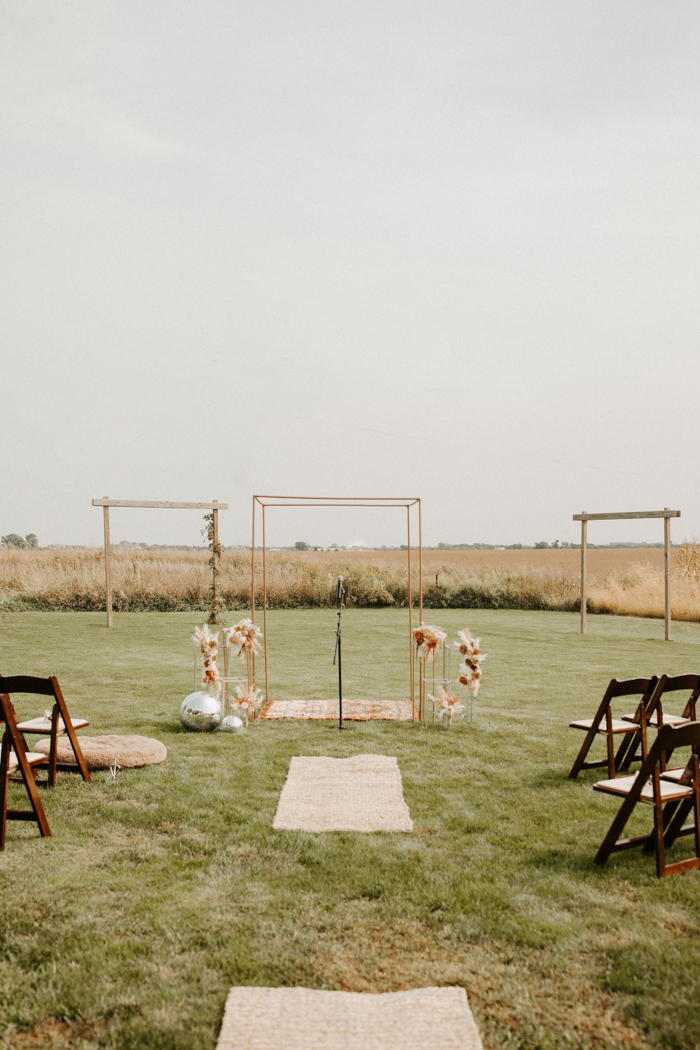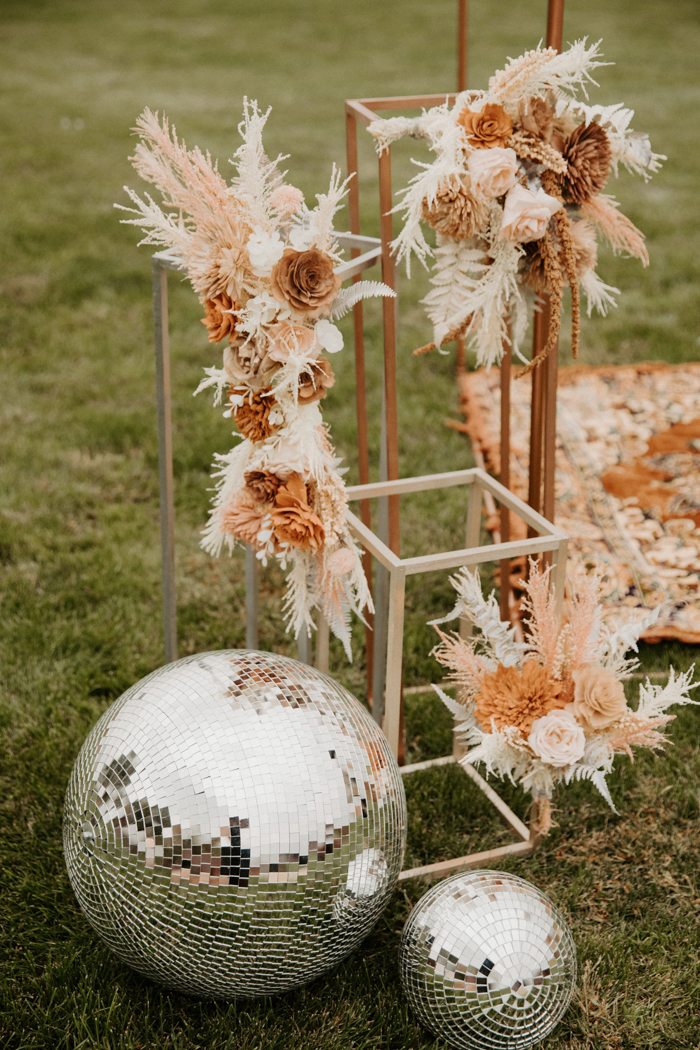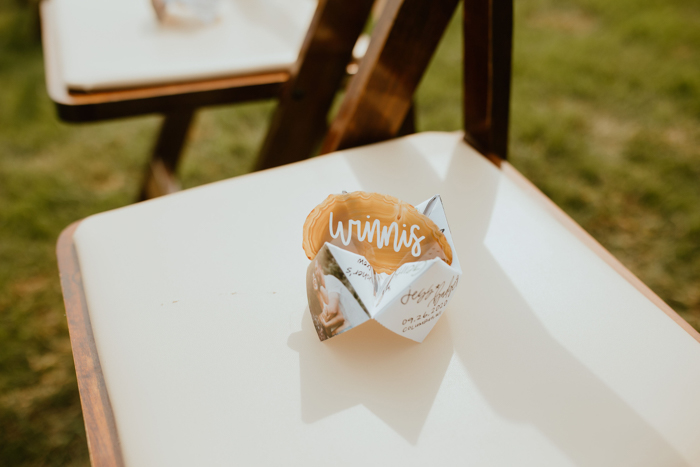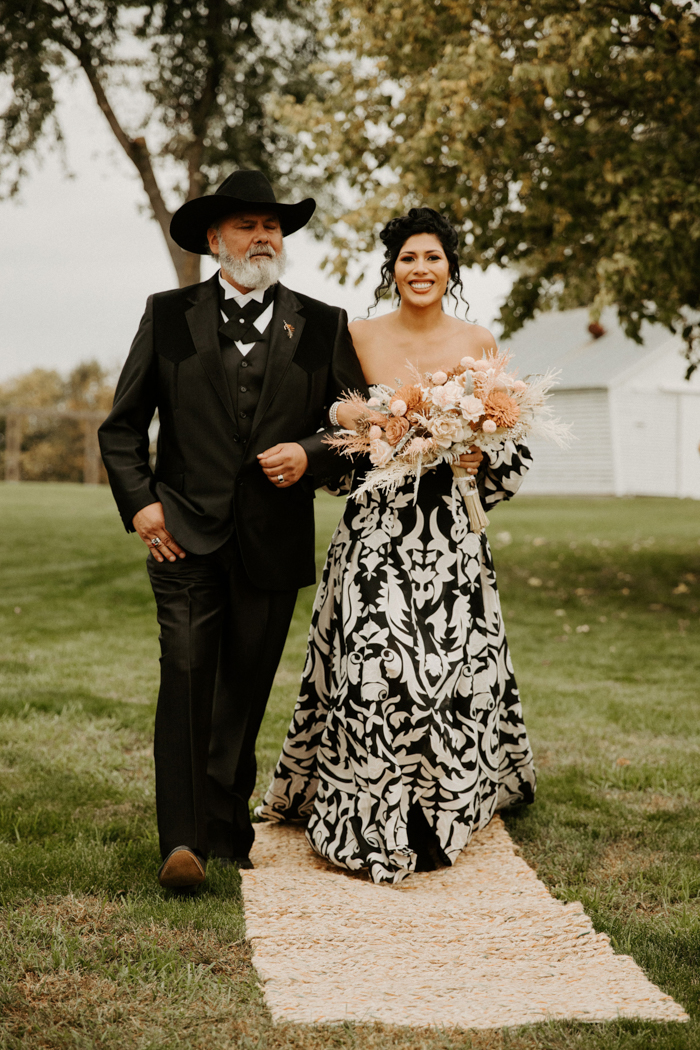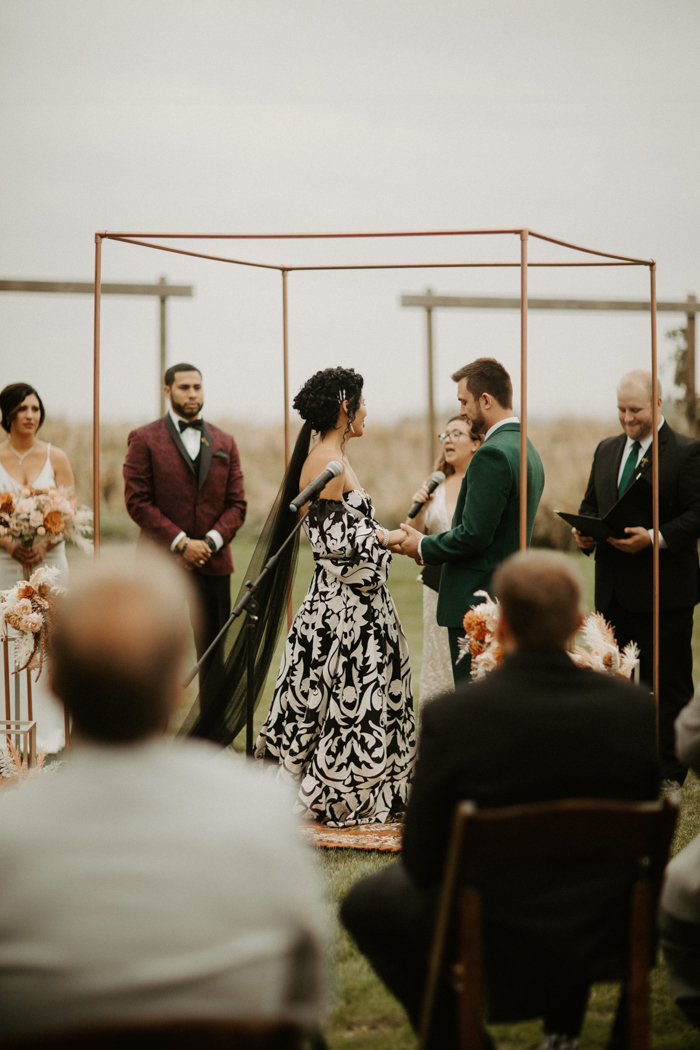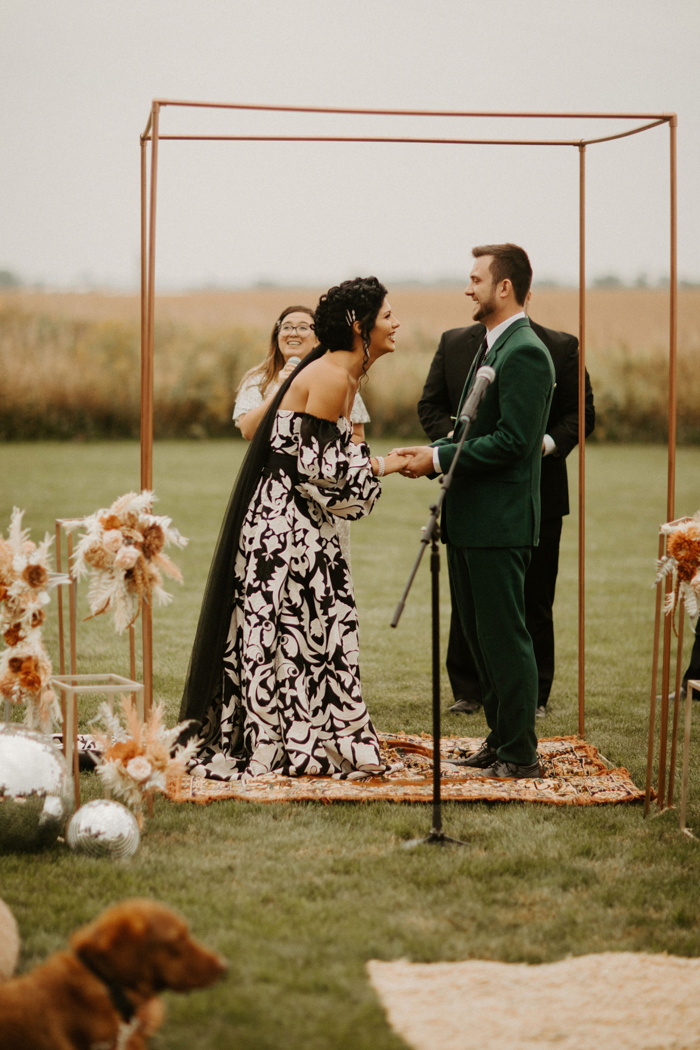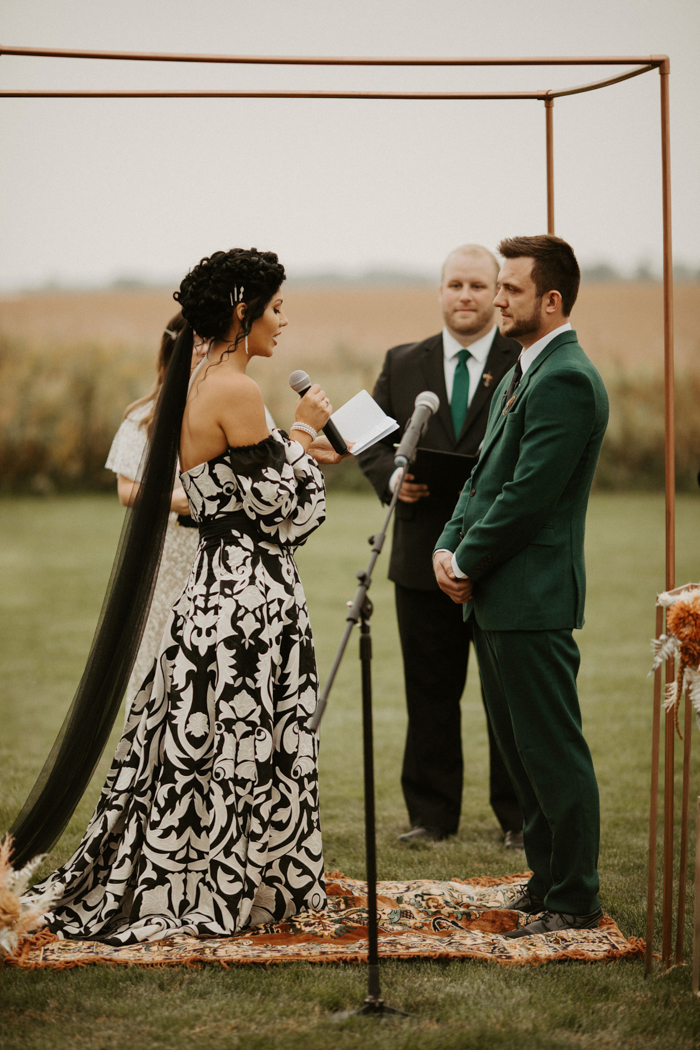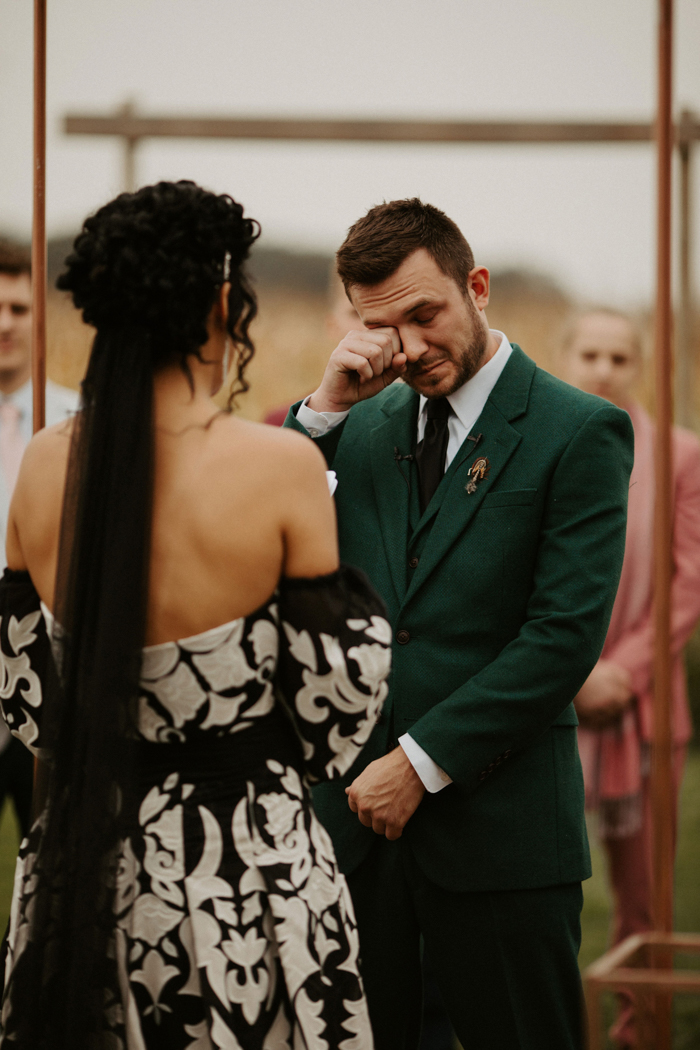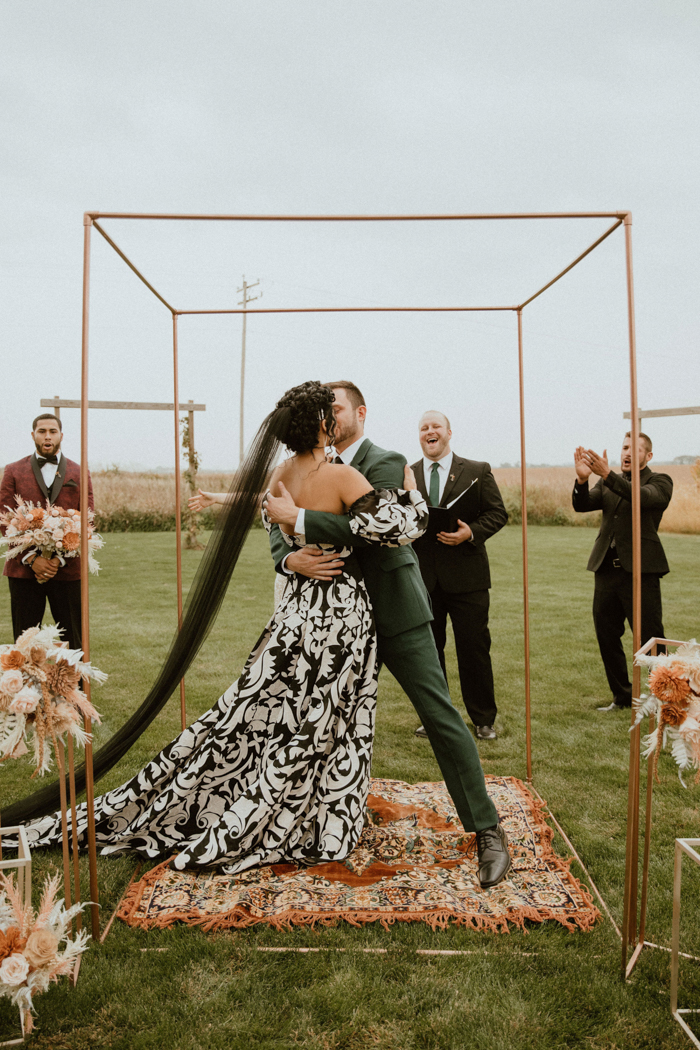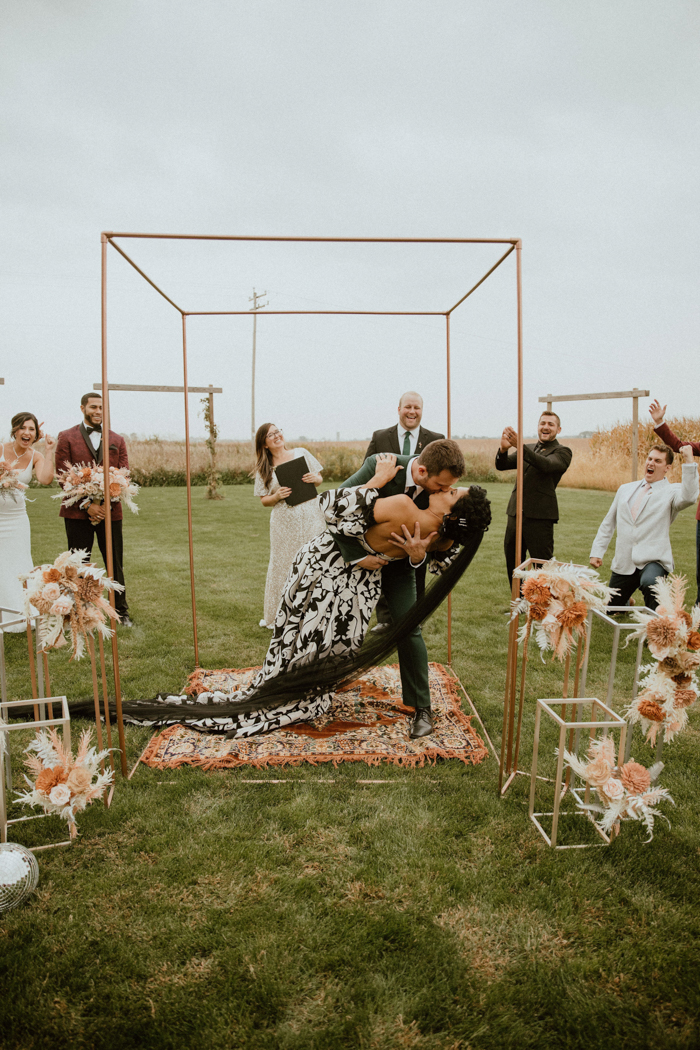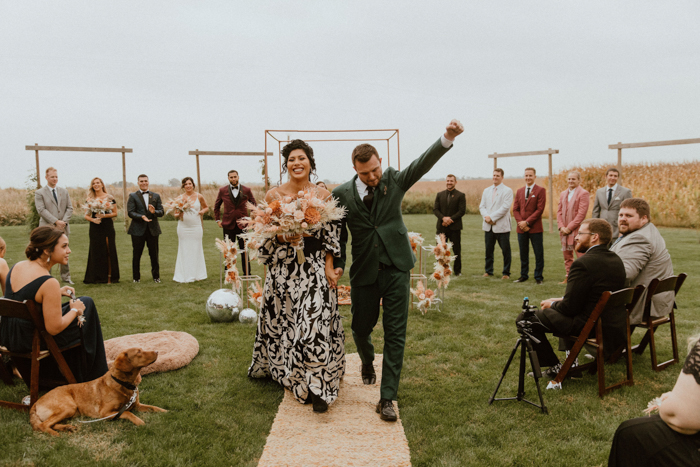 Advice For Nearlyweds
Just do you! That's our advice. Our wedding strayed from tradition in so many ways, making it hard for others to envision how our wedding day would turn out. There were countless times Jess would share her latest ideas, and they'd be met with raised eyebrows and well-intentioned skepticism. However, without trusting in our shared vision, we would've never had the things that made our day special, like including our fur babies in the ceremony or having our wedding party in mismatched attire.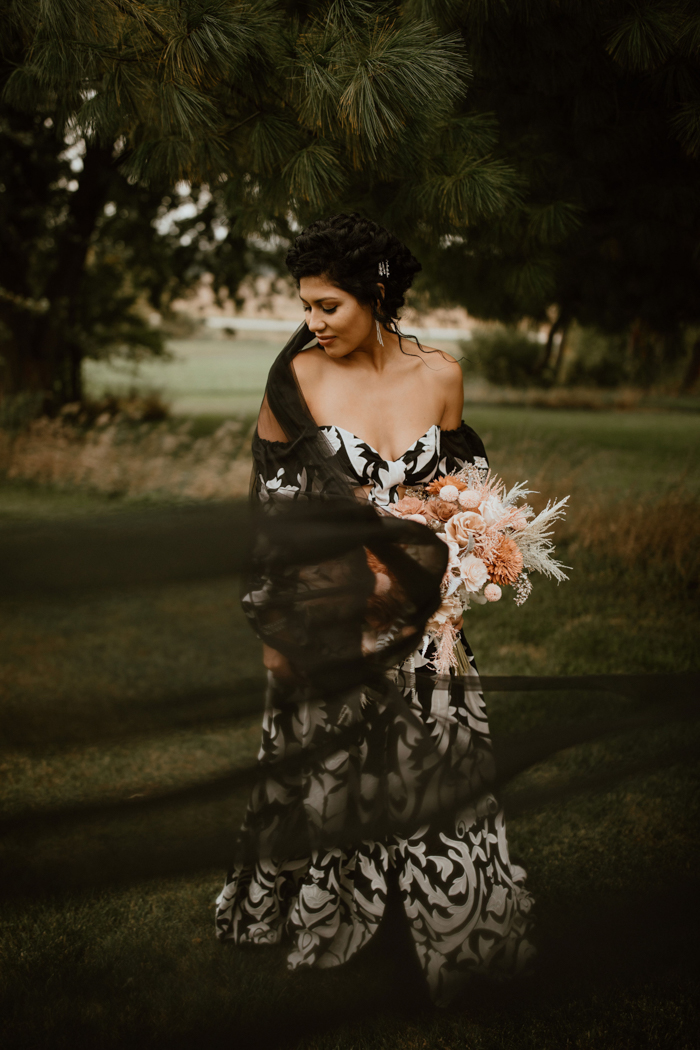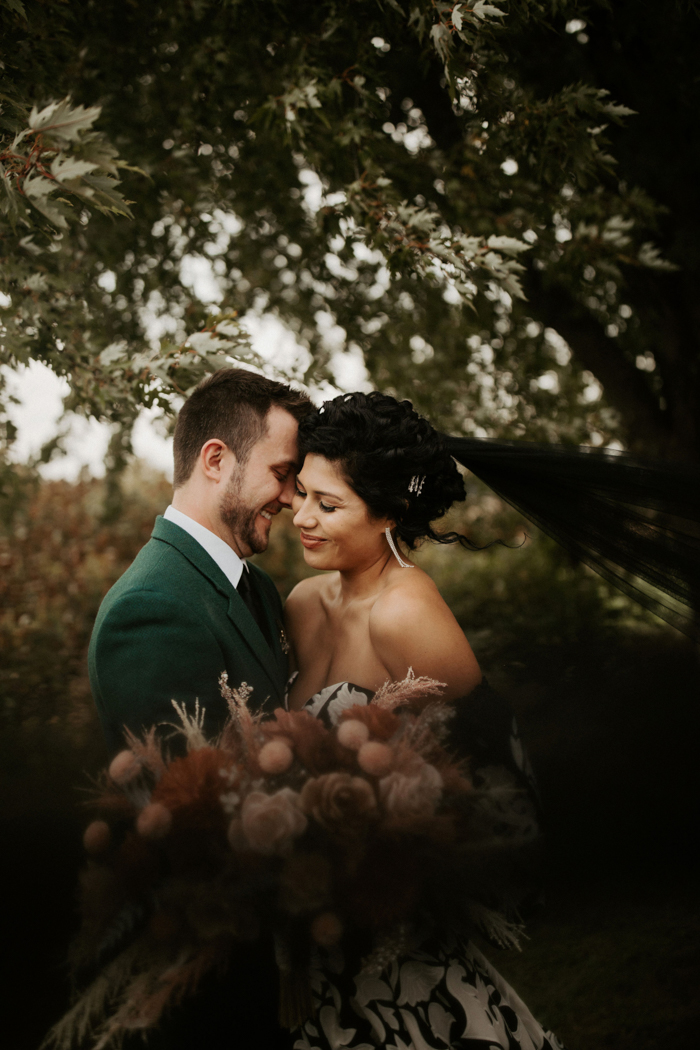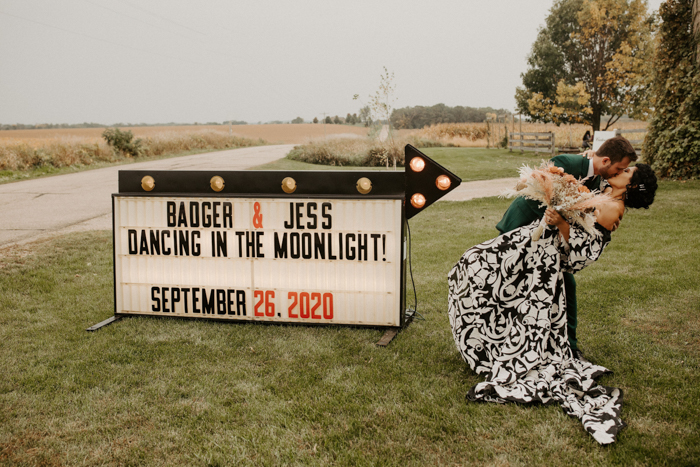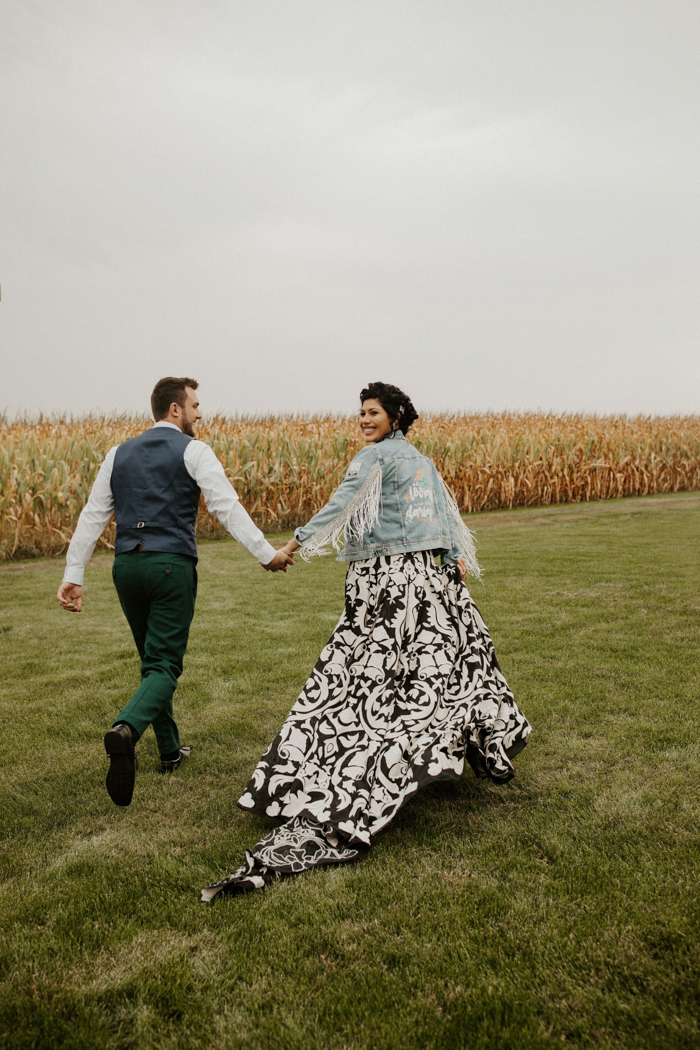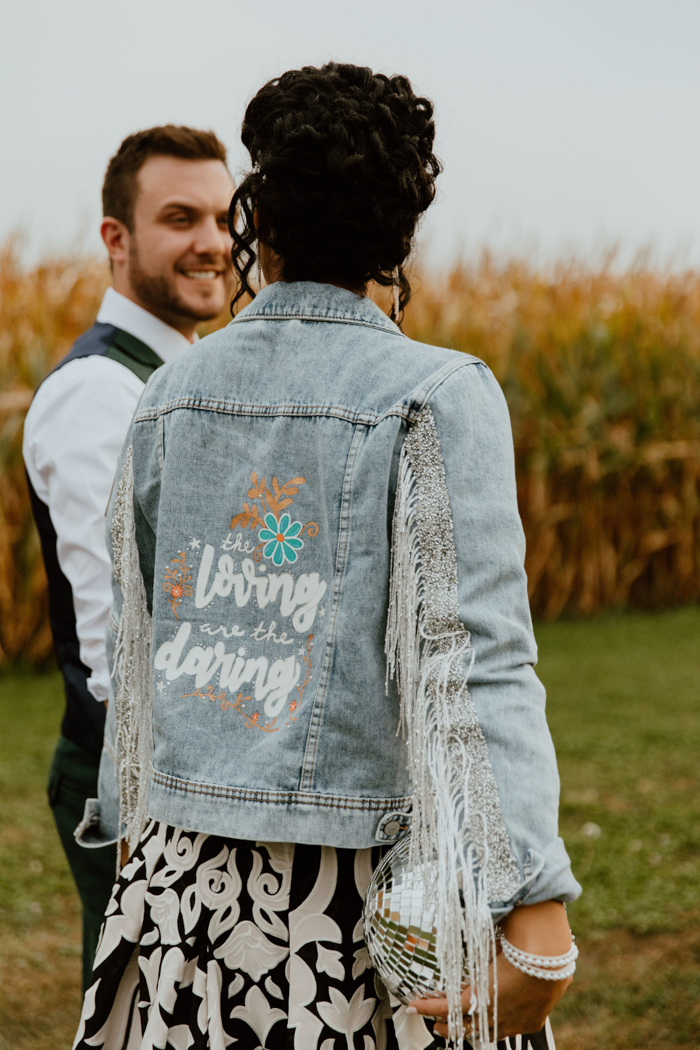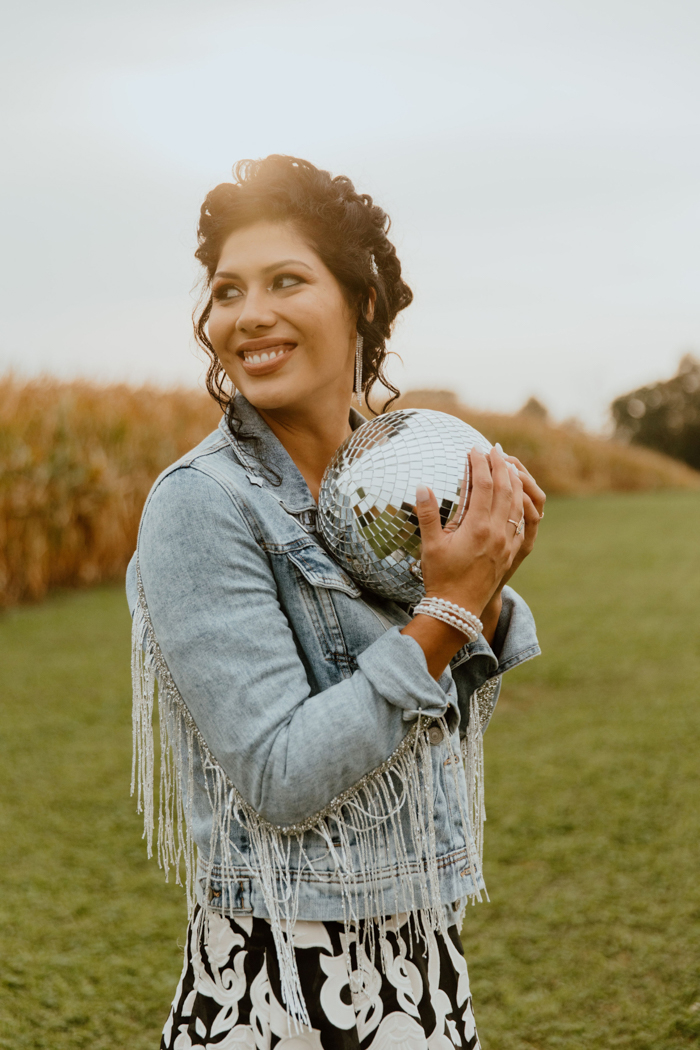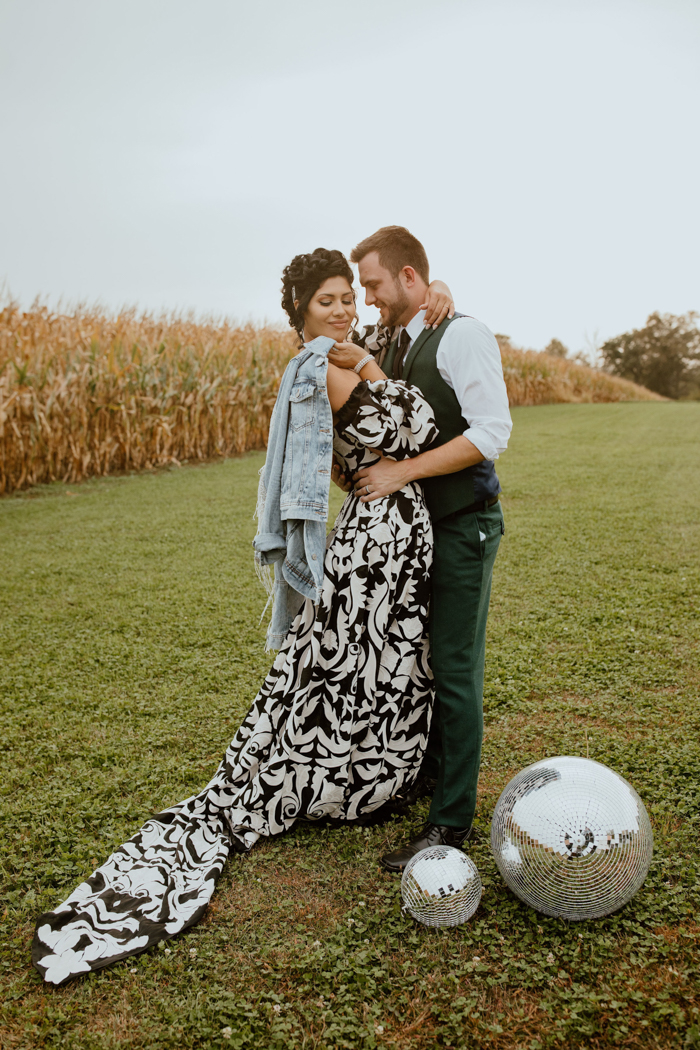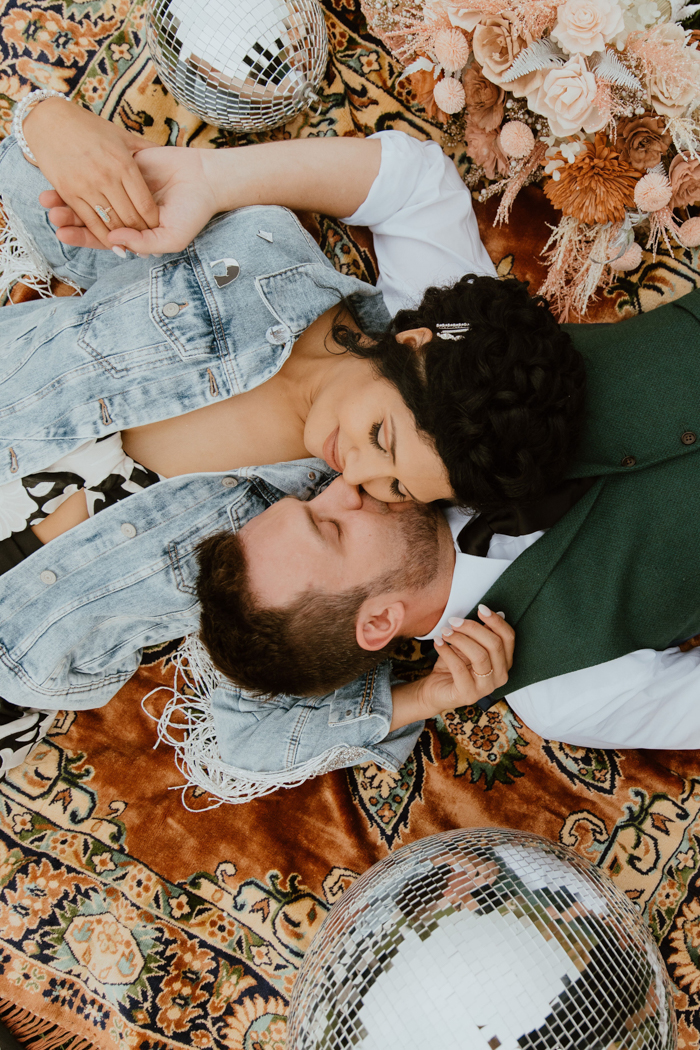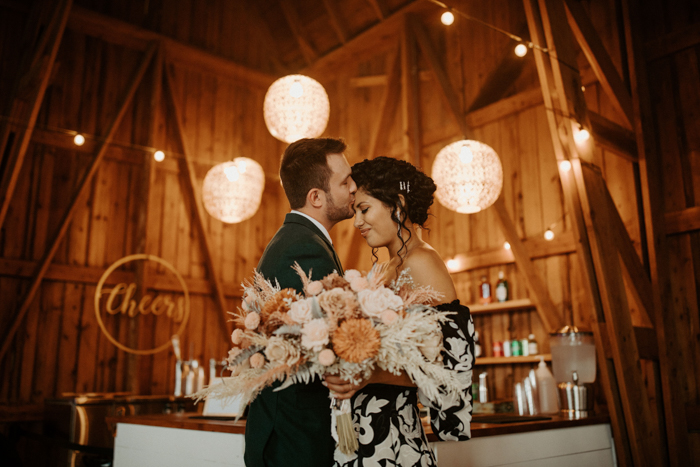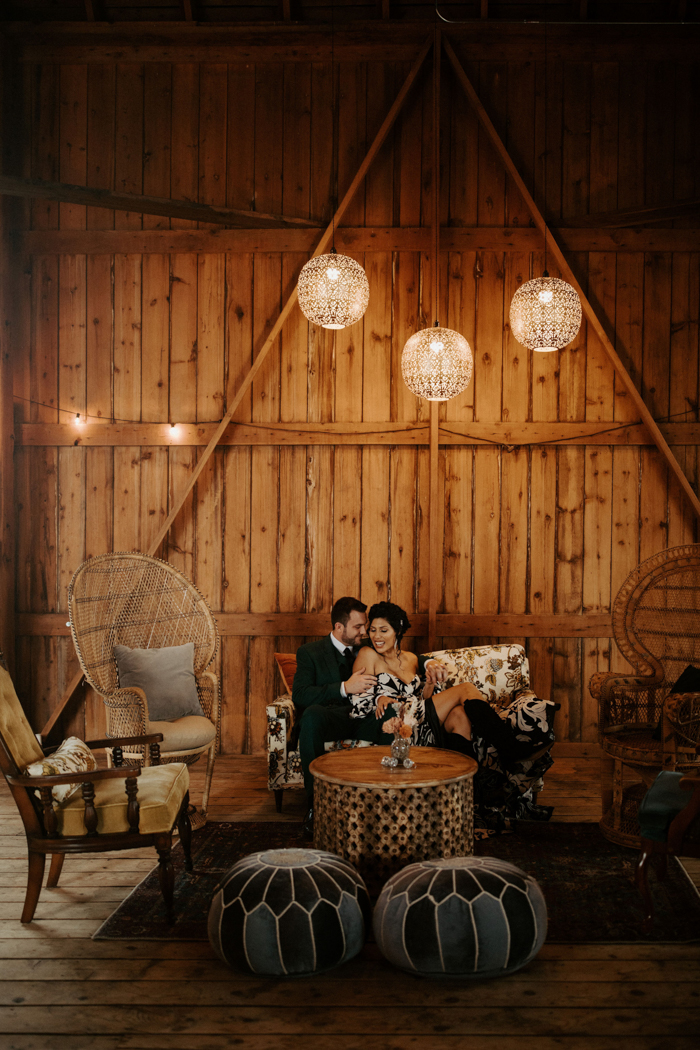 A Farmin' Betty's Wedding
When we got engaged, the big question was where we would tie the knot since our families were not centrally located. Knowing that many of our guests would need to travel regardless of where we chose, we decided on a location that was special to us. In 2018, we purchased our first home together in Columbus, Wisconsin, and felt that this area was perfect to begin our union. Vintage Fields at Farmin' Bettys had everything we needed and we instantly gravitated to their charming refinished barn nestled in the countryside. The beautiful outdoor space allowed us to hold our ceremony on the grounds before moving to the rustic barn to dance the night away!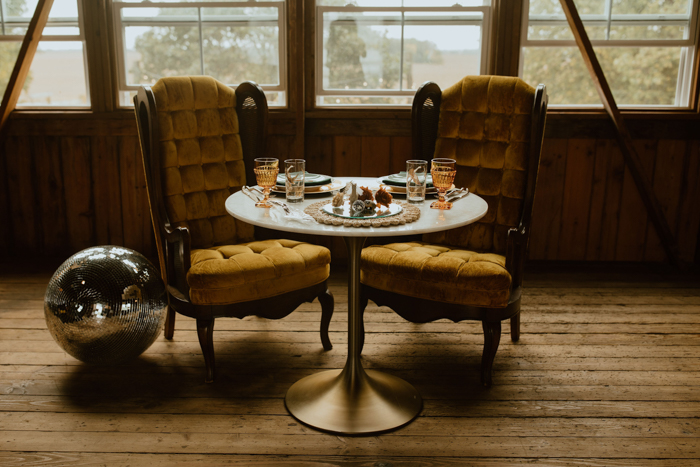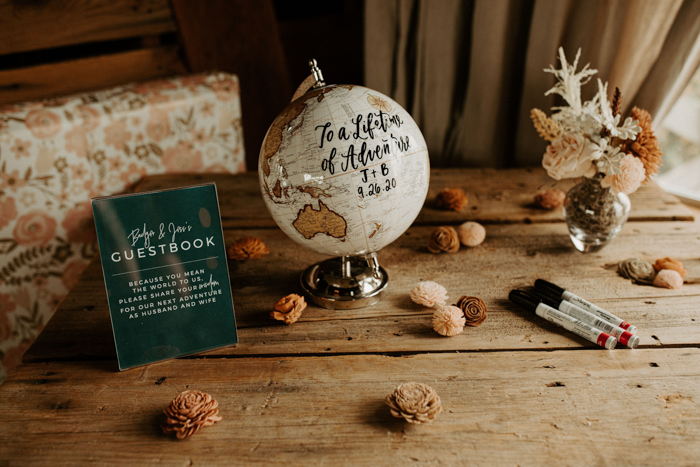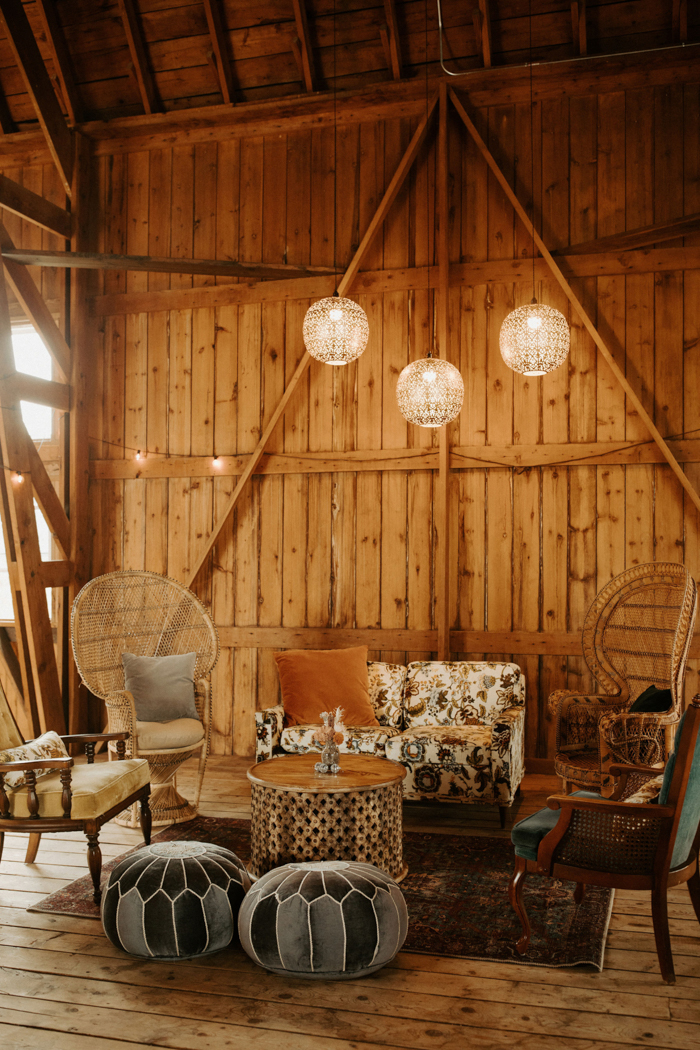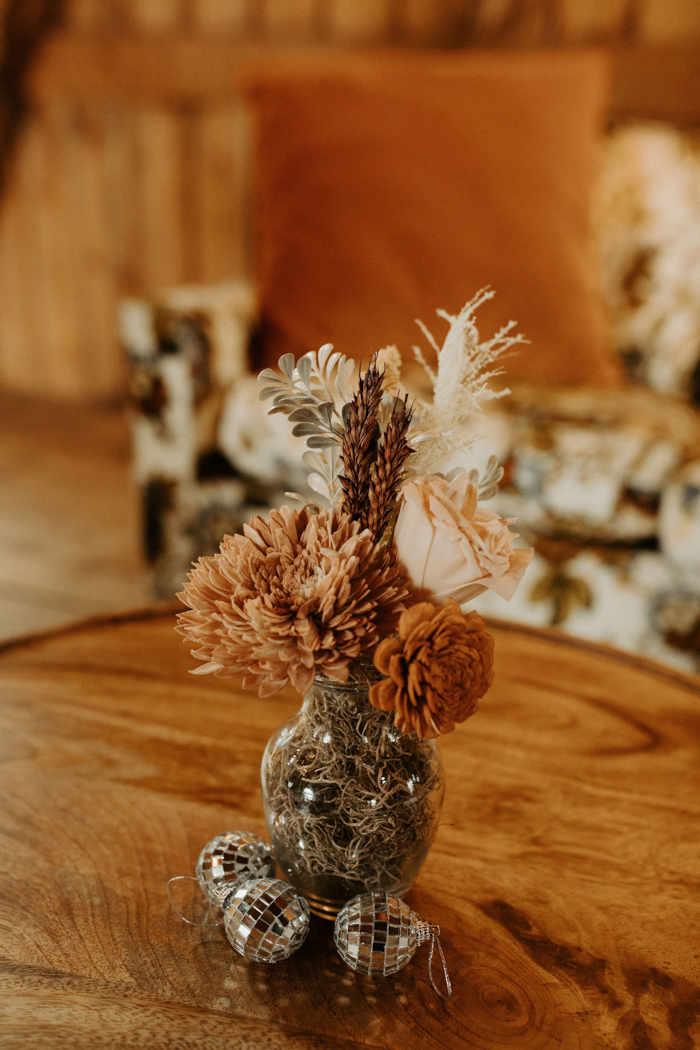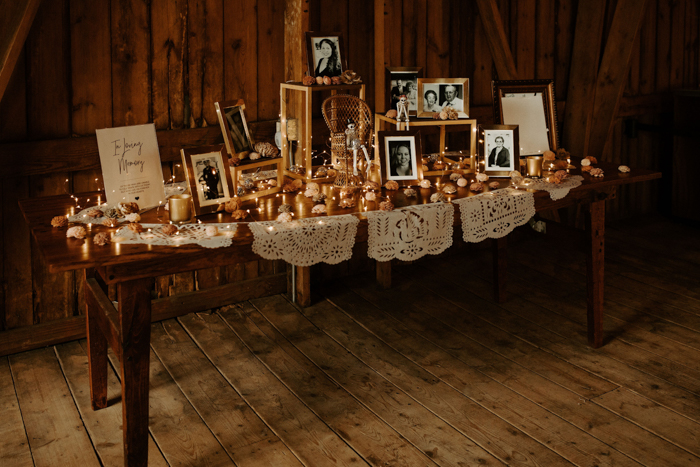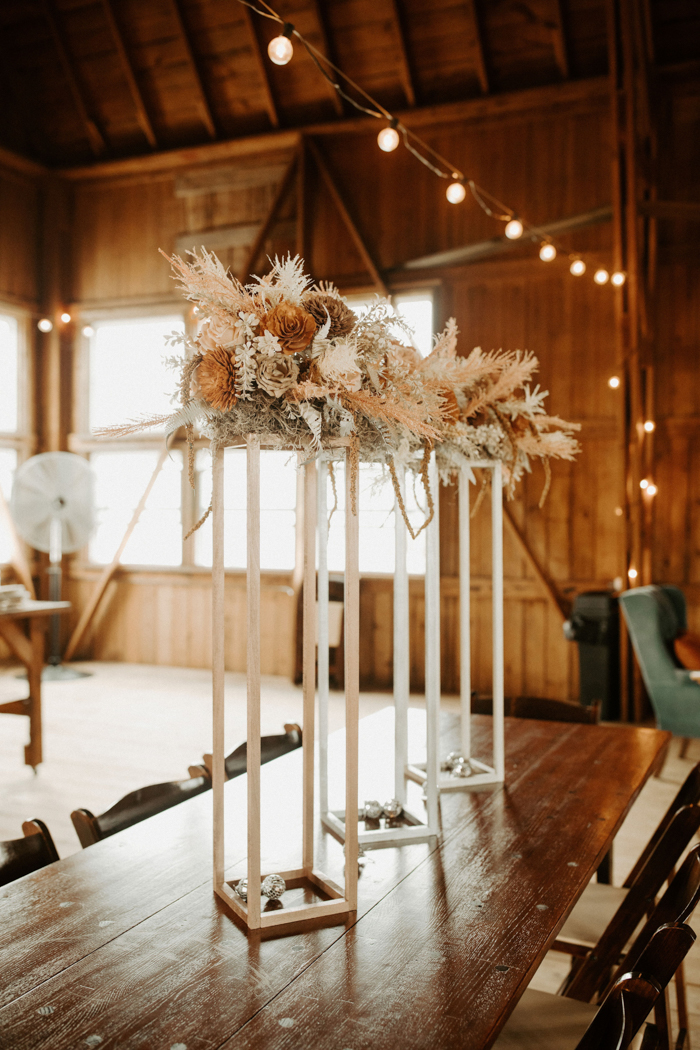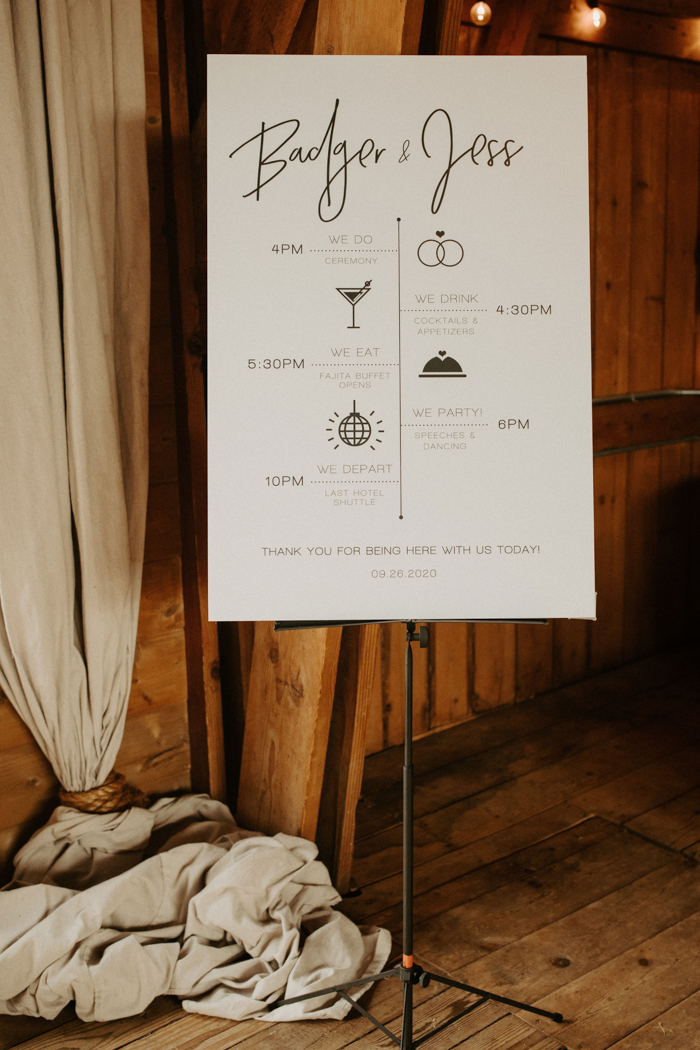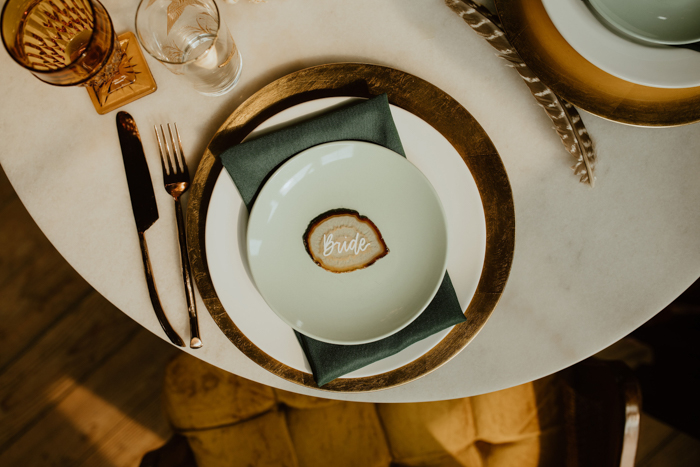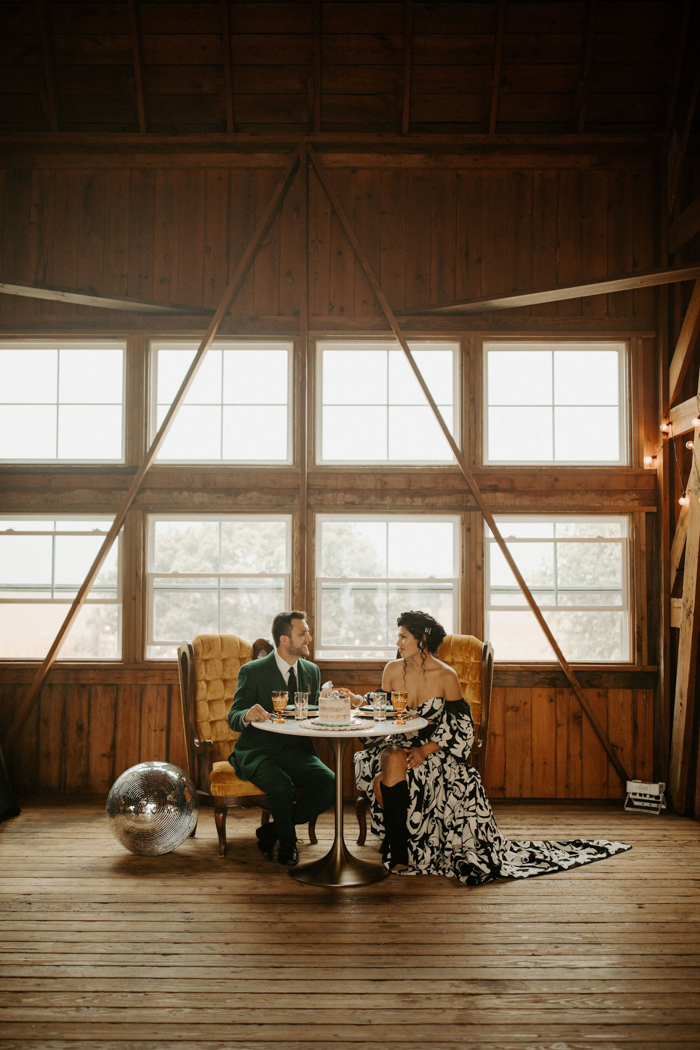 Personalizing Everything
Badger is a romantic at heart and frequently writes creative short stories, so we knew right away that we would personalize our ceremony by writing our vows. The rest of the ceremony magic we really owe to our co-officiants, Jace and Mikaela—our college best friends. Since we went to different universities and didn't meet until after our wild college years were over, Jace and Mikaela had the challenge of writing a wedding script together without ever meeting before. And they crushed it! There were so many tears, laughs, and even a well-placed Meatloaf song reference that had Badger commit that he would love Jess and would love her forever.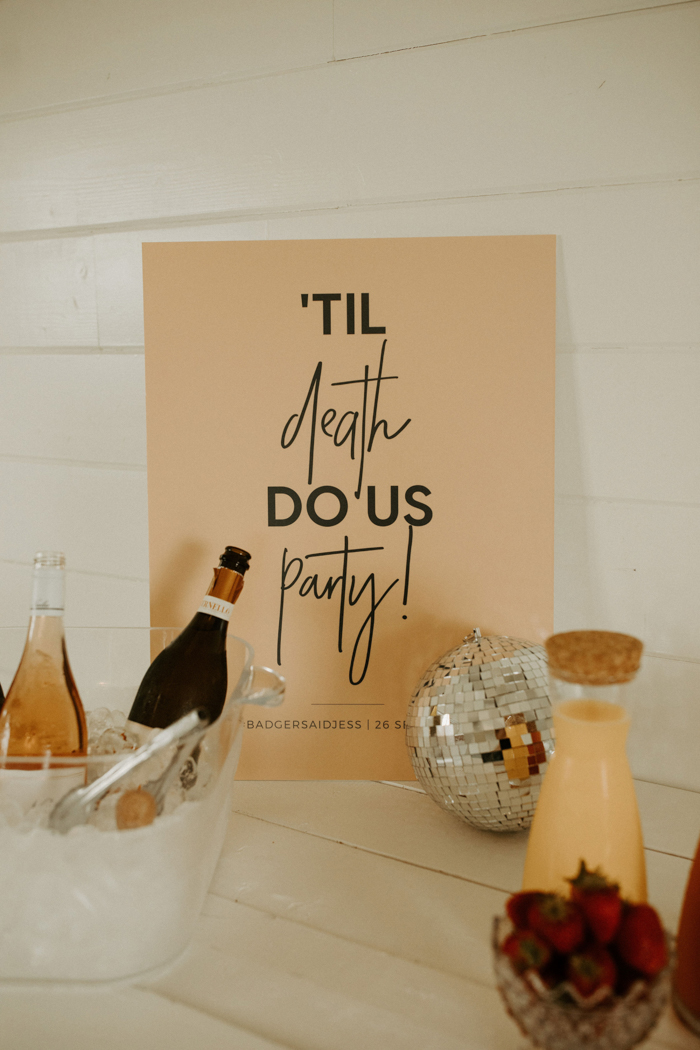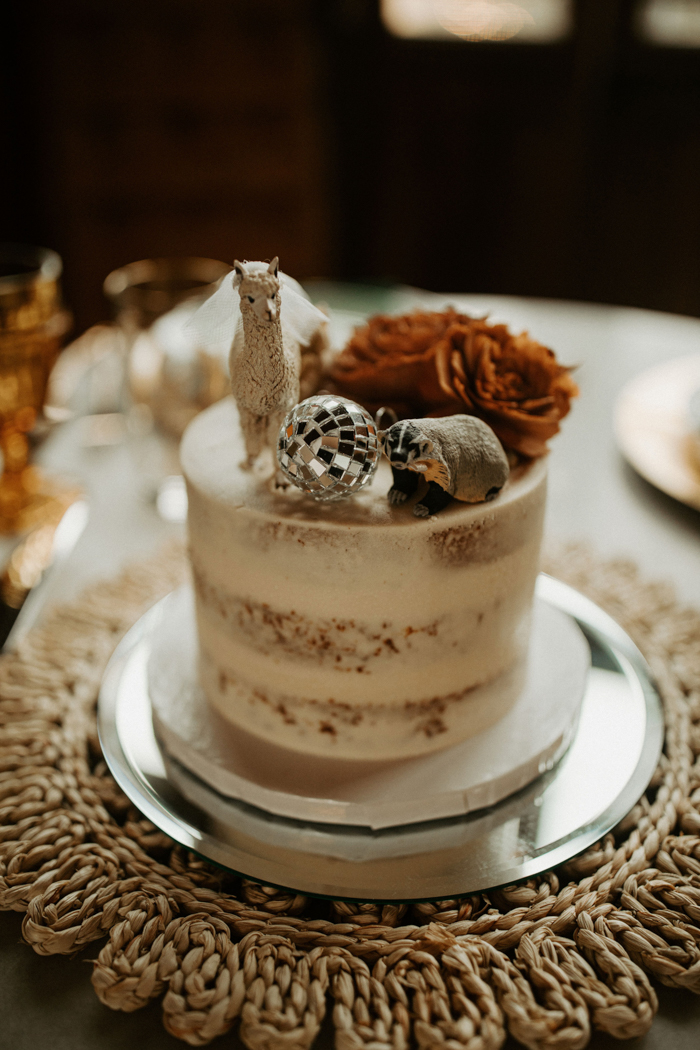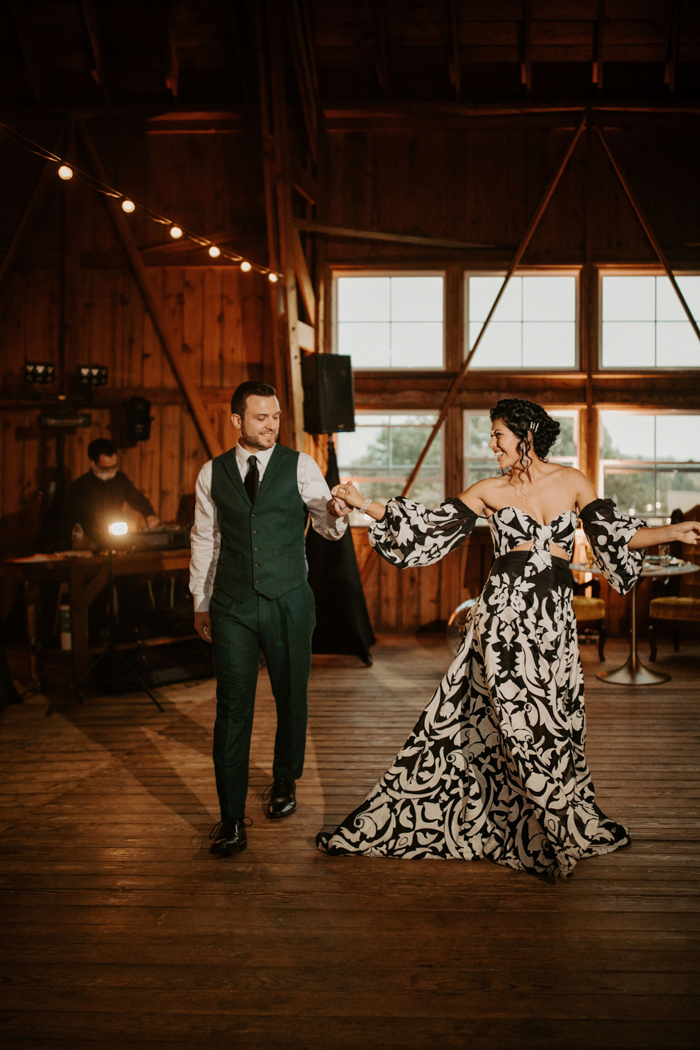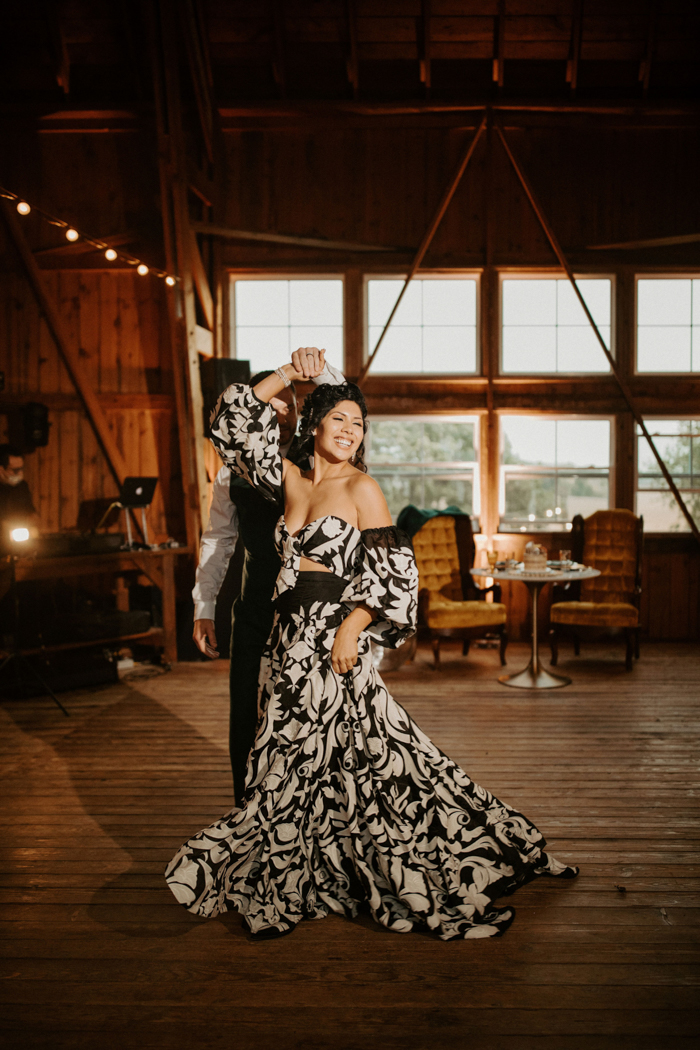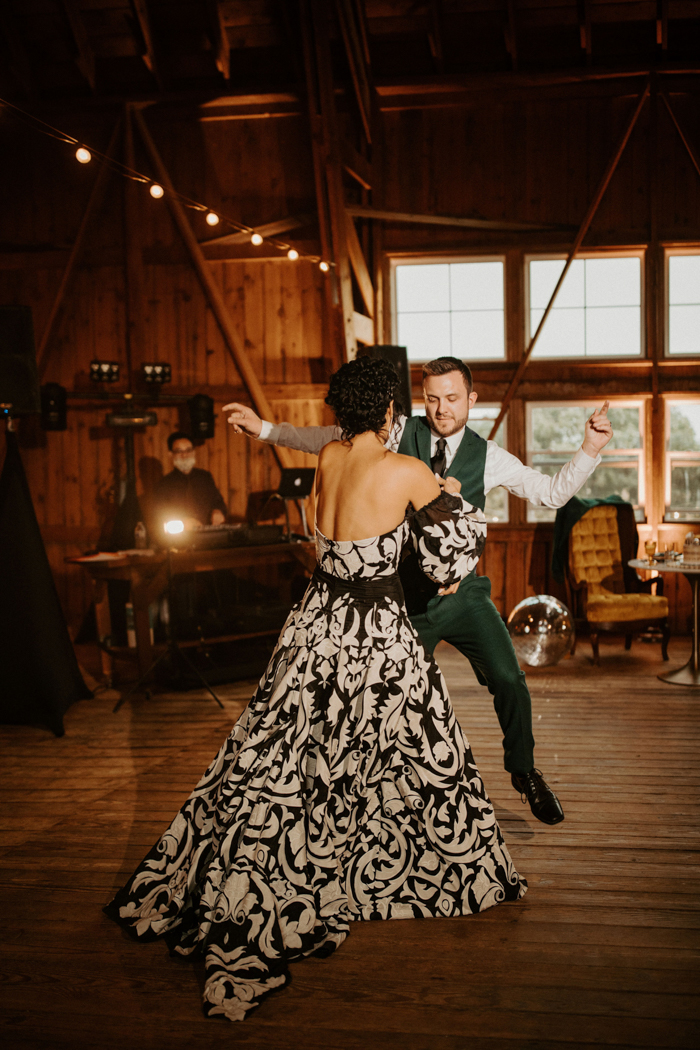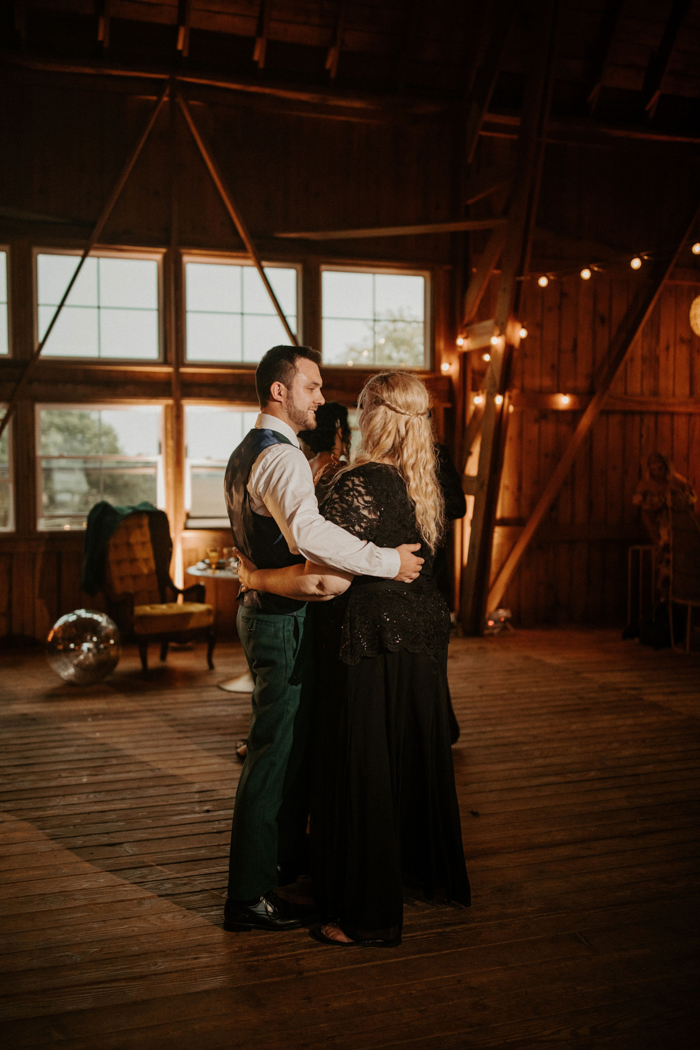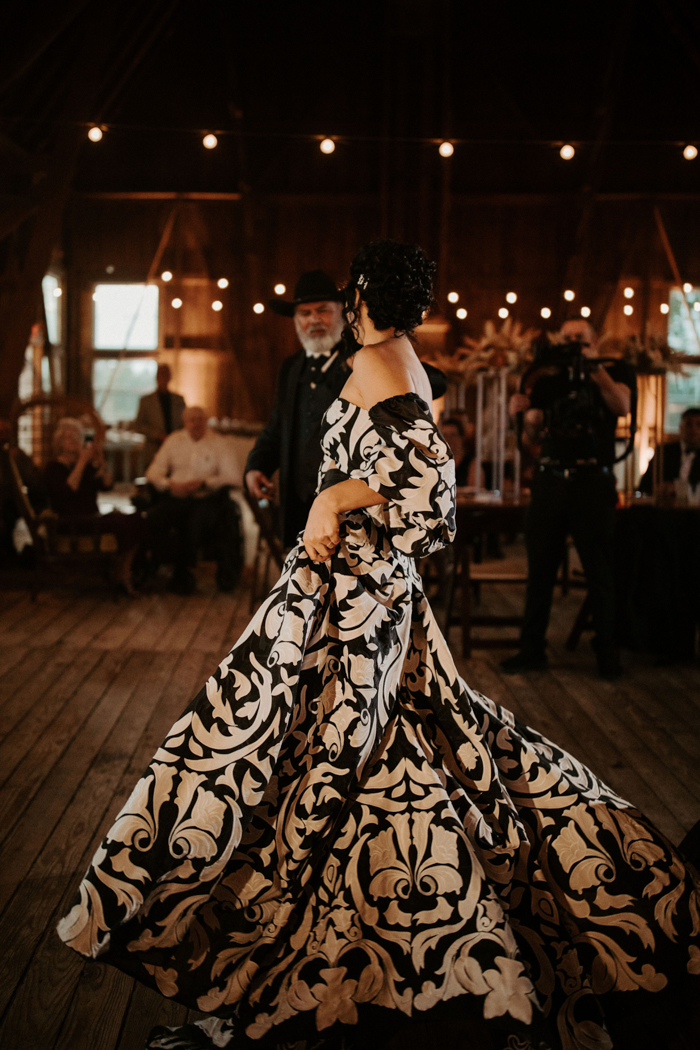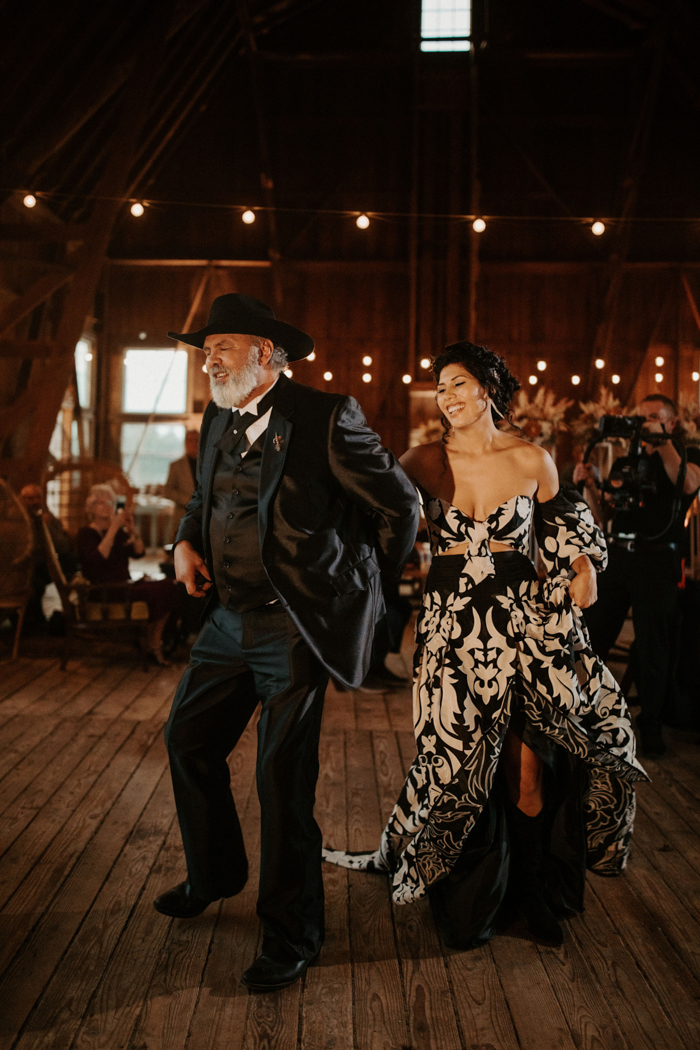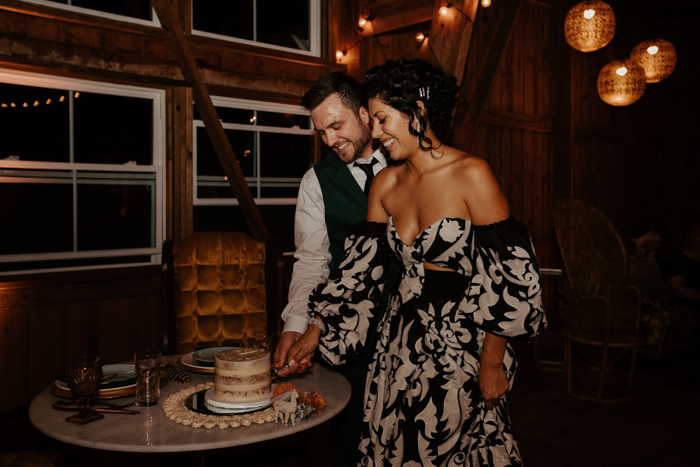 Congratulations to Badger and Jess on their bold Farmin' Betty's wedding. Major shout out to Junebug member Erika Diaz Photography for capturing and sharing this beautiful day with us. To see more of Erika's work, check out her profile in our directory of wedding photographers from around the globe!