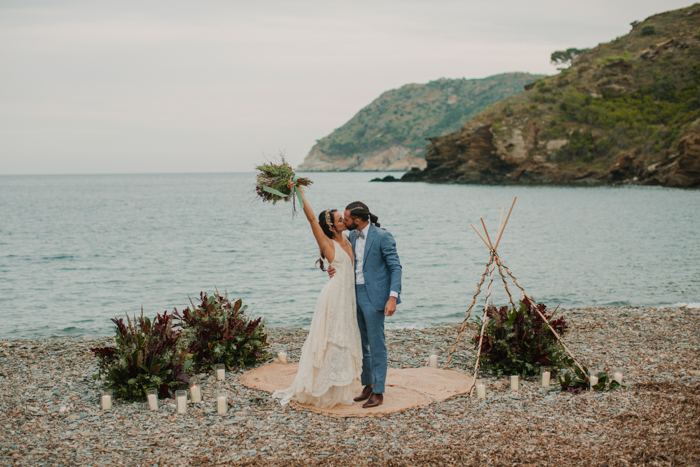 When a styled shoot turns into an actual elopement, we can't help but gush over it. Wedding planner and Junebug member Just Married Barcelona and her talented team wanted to create a sustainable, bohemian Costa Brava elopement filled with gorgeous views and eco-friendly products. And since the models canceled their real-life wedding, this styled shoot became the perfect elopement.
Rocky Mountain views, a candlelit beach set up, a pink vegan cake, and a twirl-worthy bridal poncho from YolanCris—this elopement made sustainable look glamorous.
Every vendor used in the shoot has an eco-friendly mentality and they used only sustainable products. I longed for a non-flower philosophy for the florals, to avoid over-cutting flowers, and using only a few for the bride's bouquet and the table centerpiece. Flors Bertran understood my idea at once, creating the most amazing wild garden florals, creating an earthy feeling to the florals.
The breathtaking picture-perfect wild rocky mountains surrounding secluded beaches of the Costa Brava in Barcelona, Spain, was the perfect location for this eco-conscious elopement wedding.
If you're trying to watch your wedding's carbon footprint, then keep scrolling to see this gorgeous Costa Brava elopement captured by Weddings Art.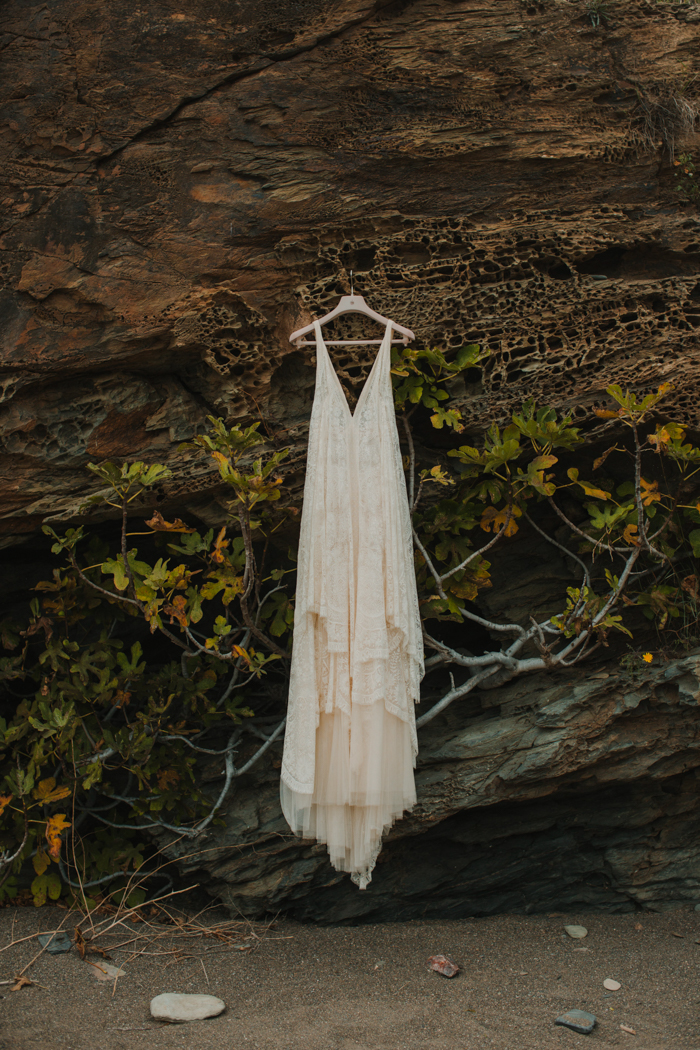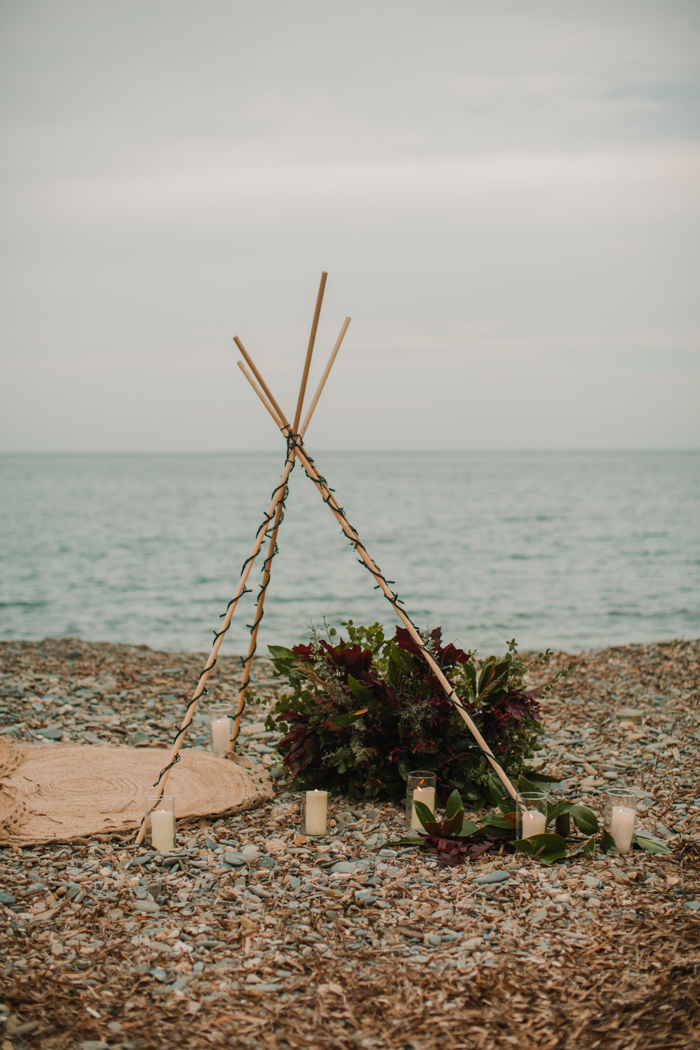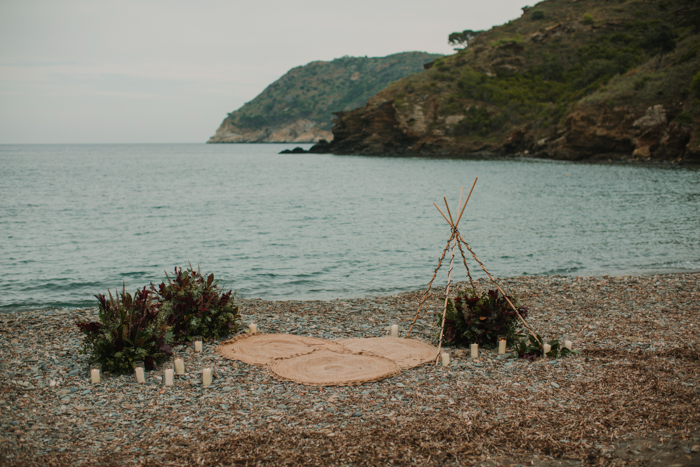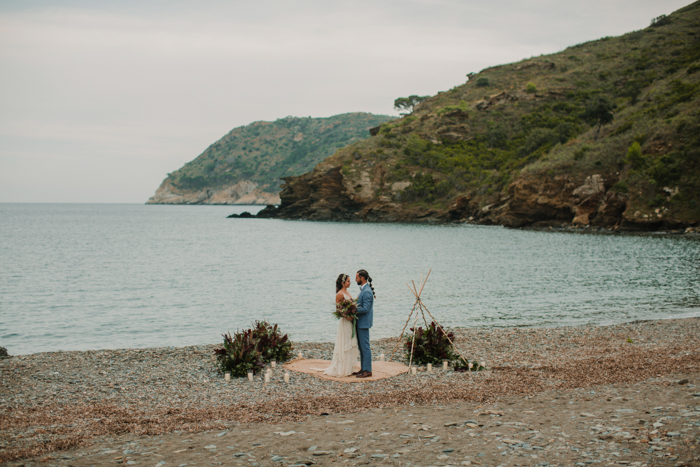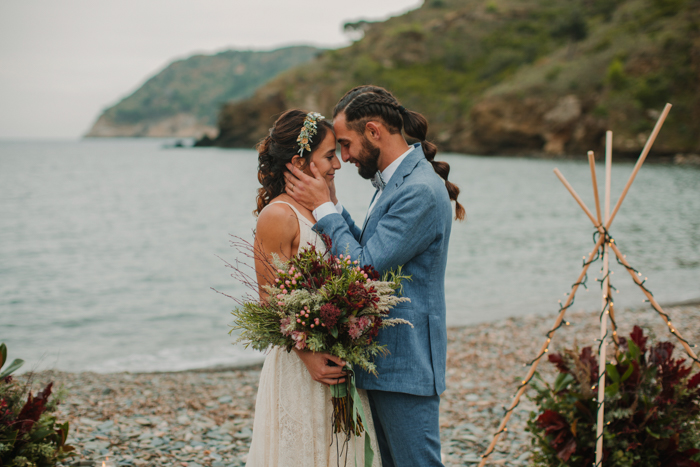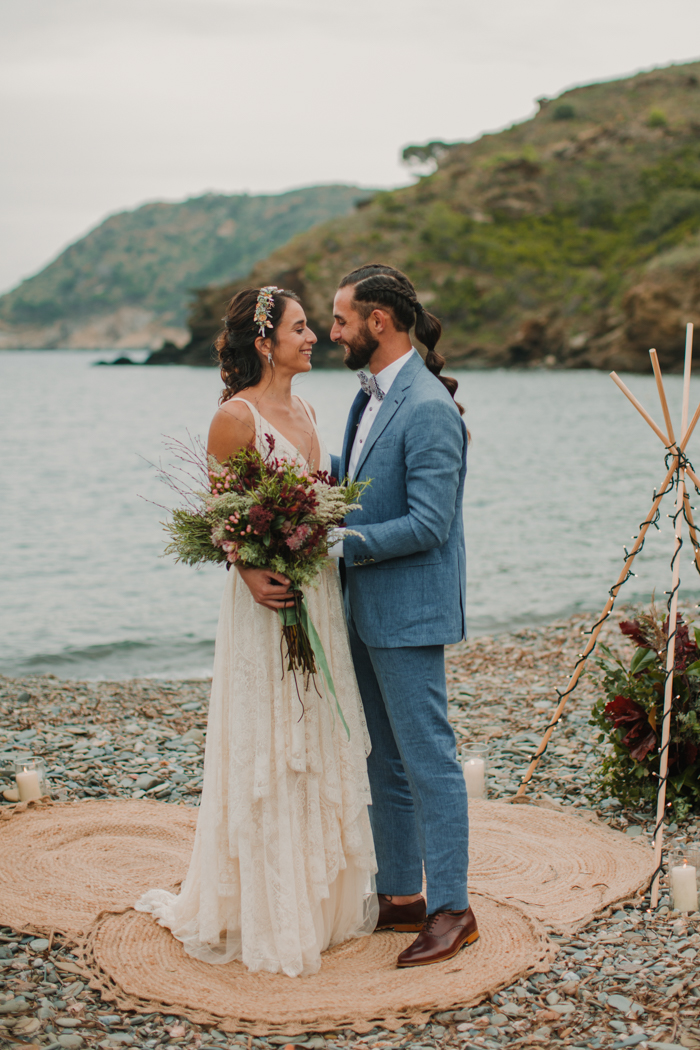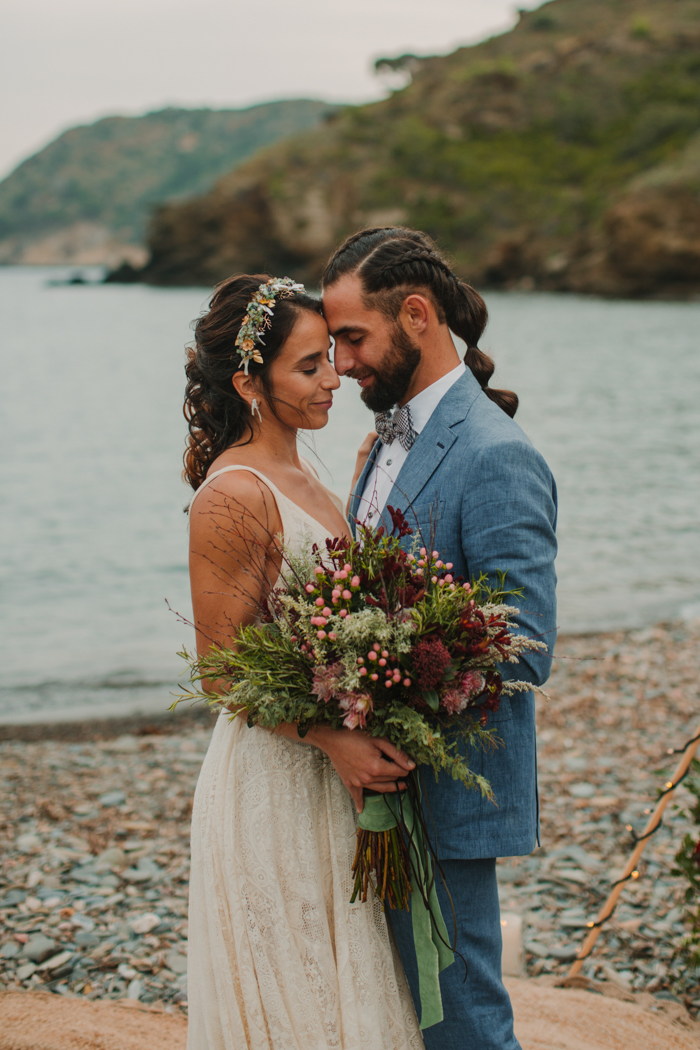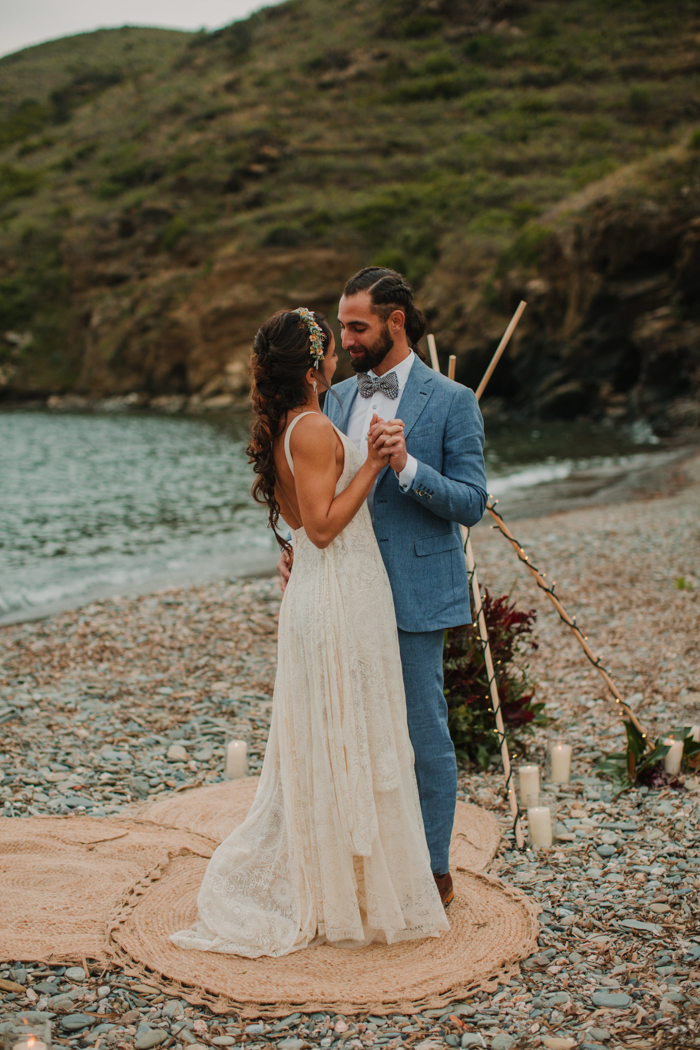 Recommended reading: Making your wedding more eco-friendly doesn't mean sacrificing style. Take inspiration from this earthy PNW-inspired wedding.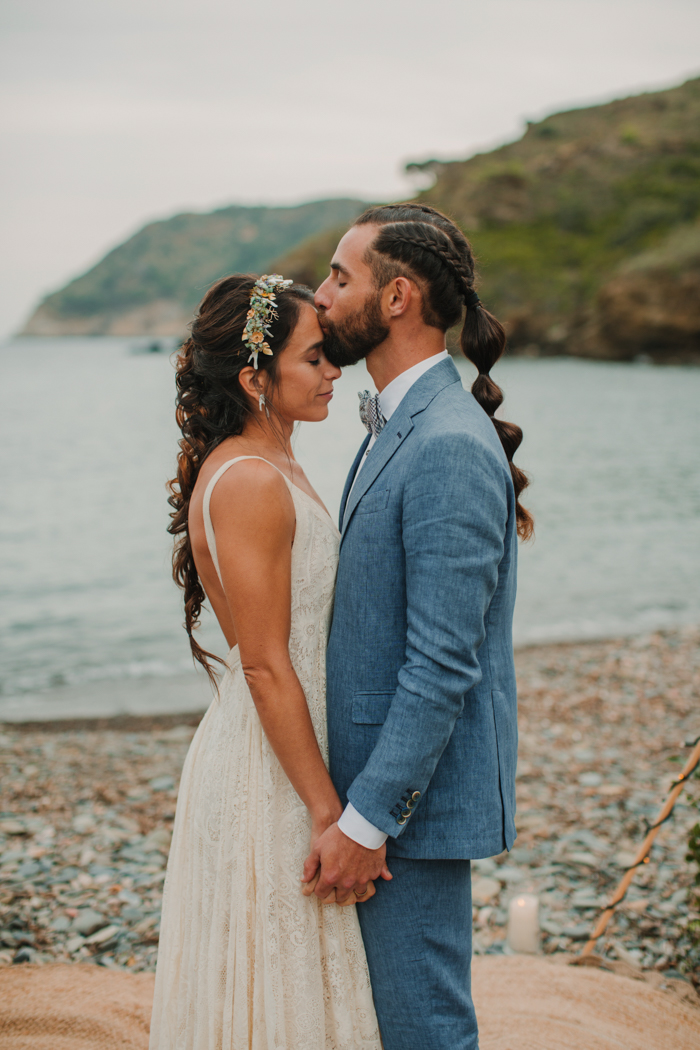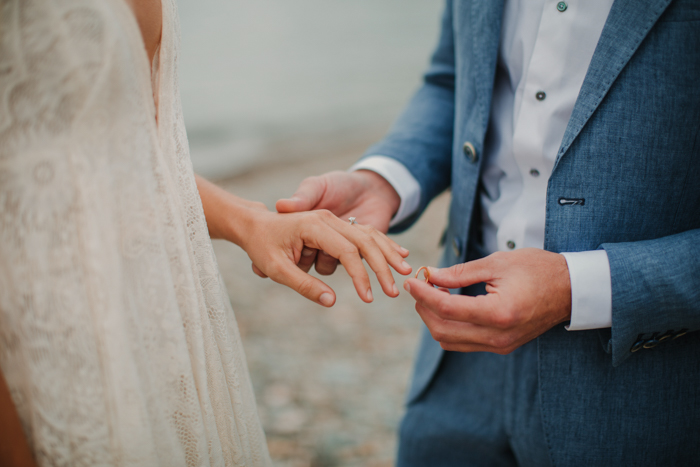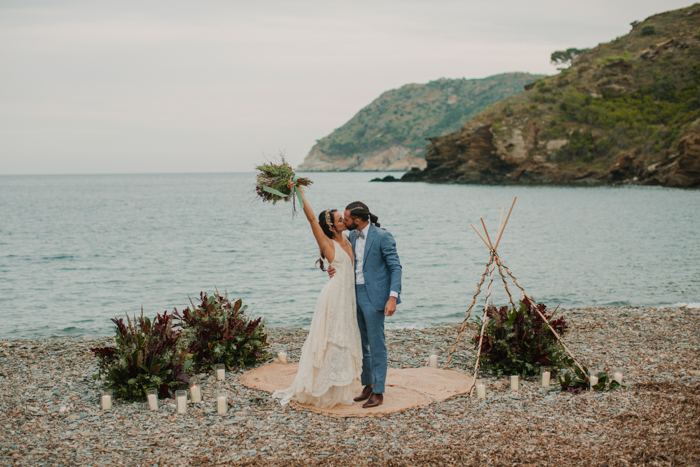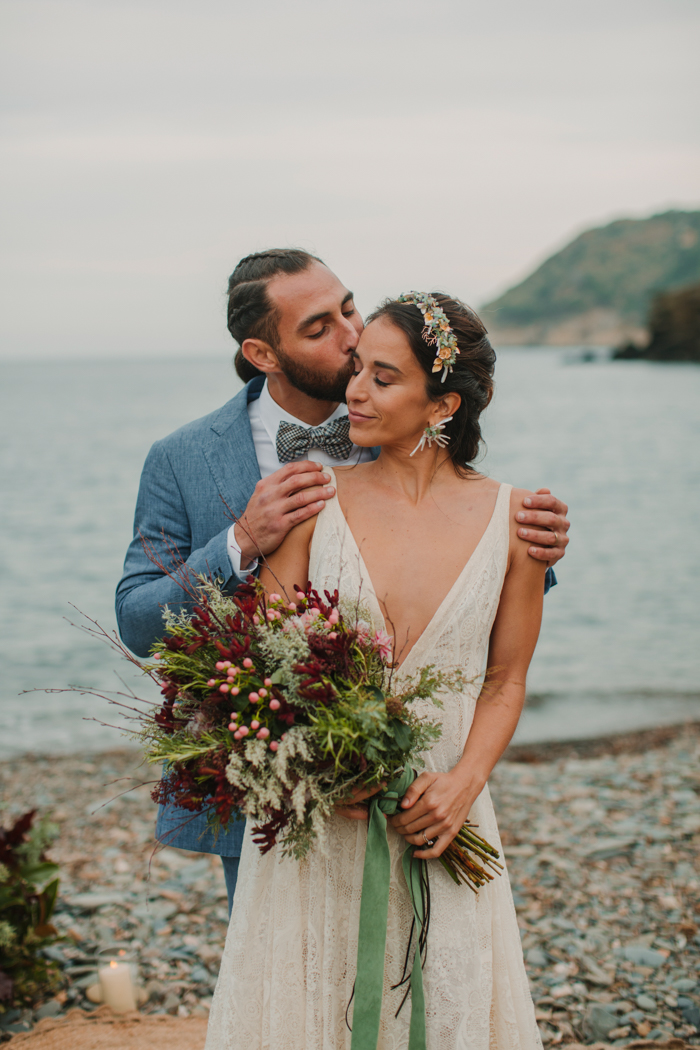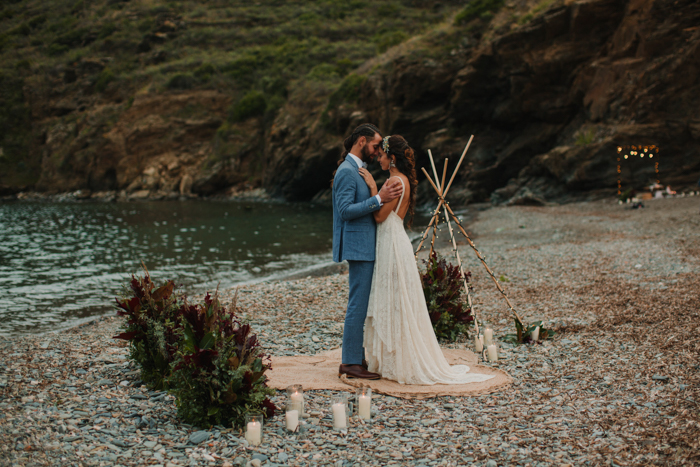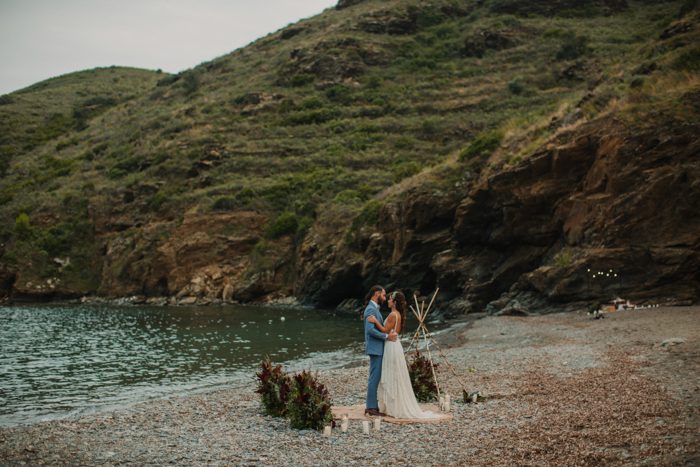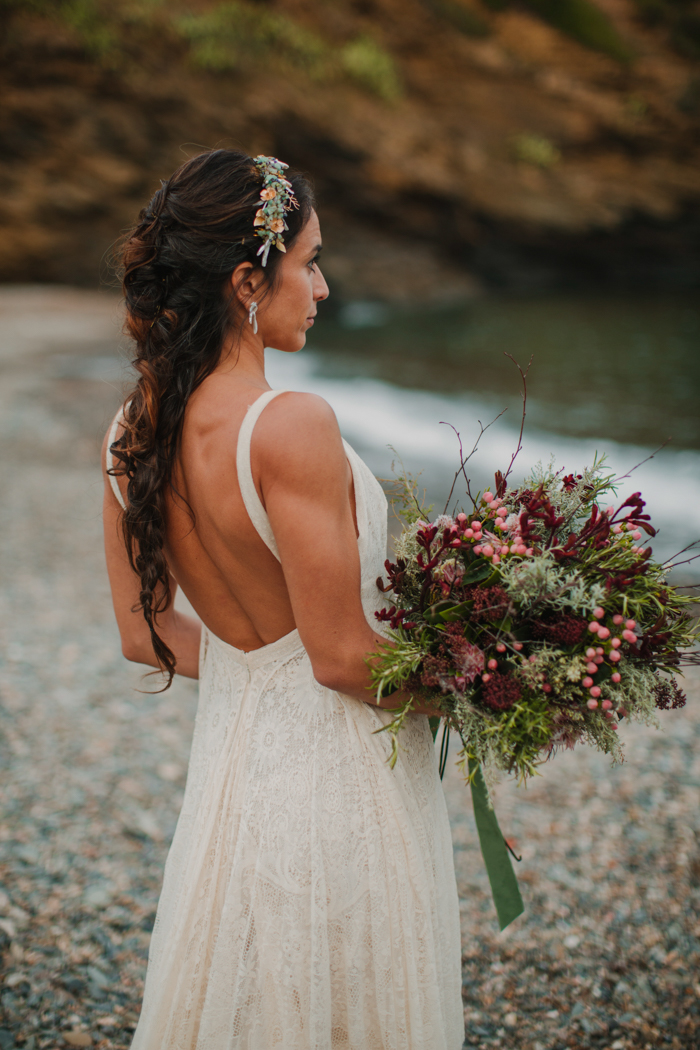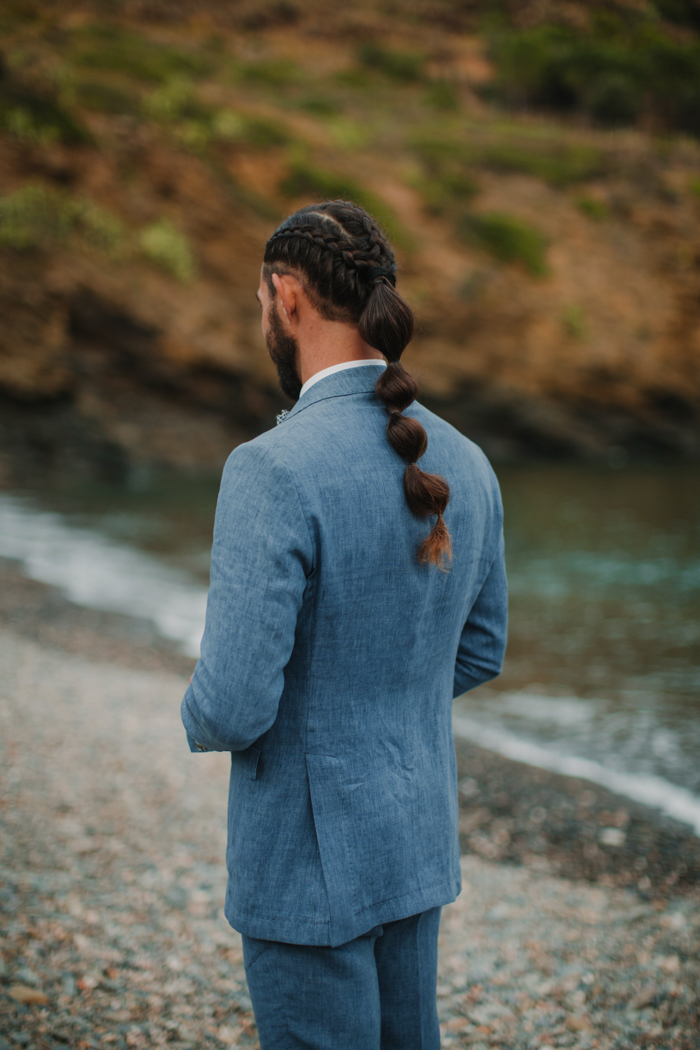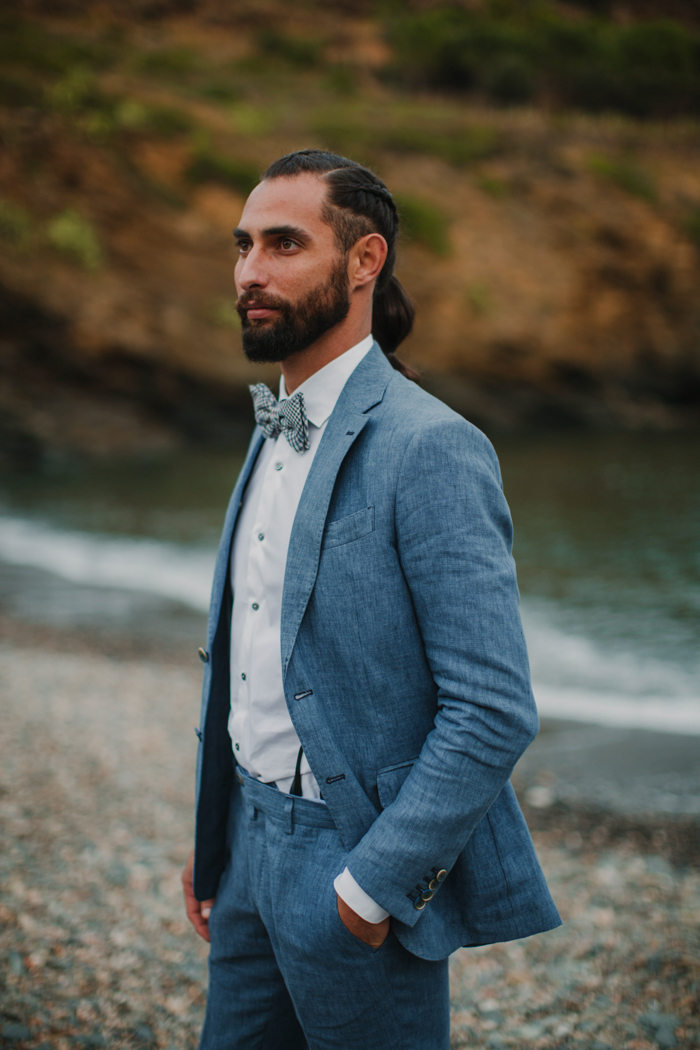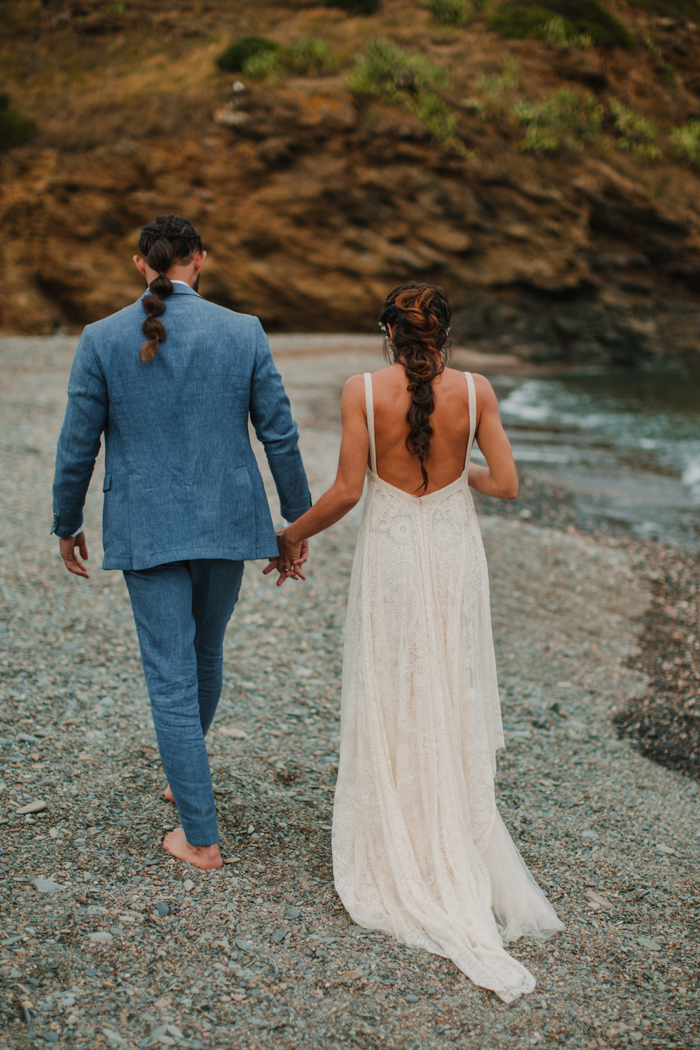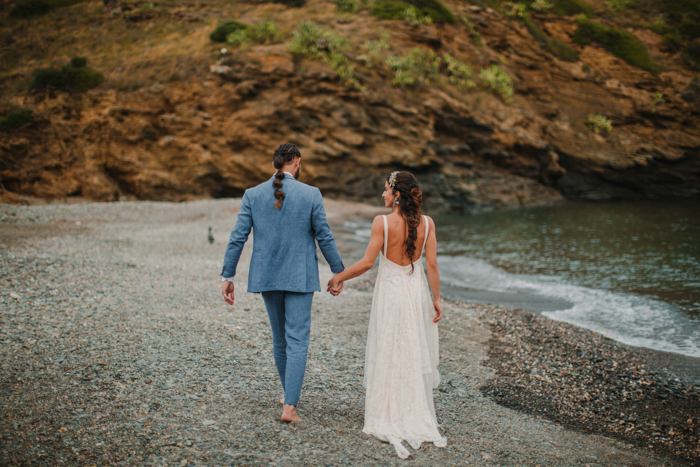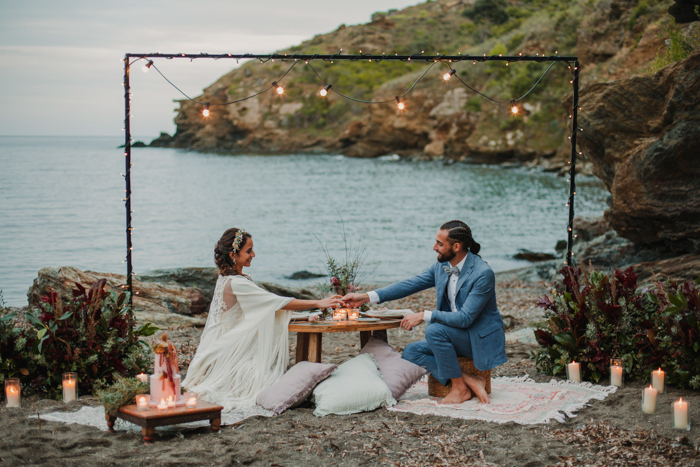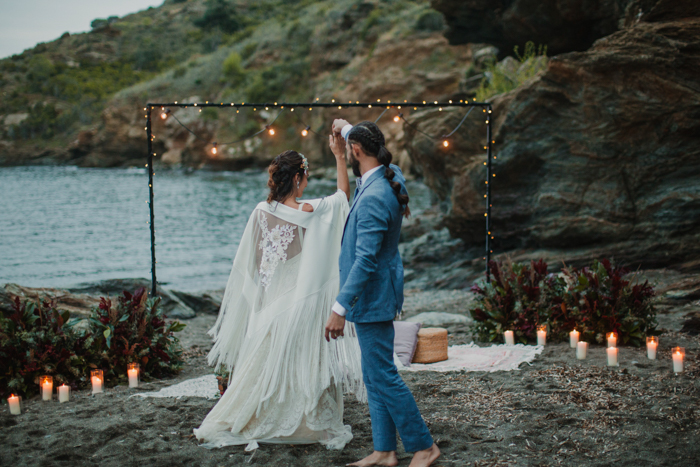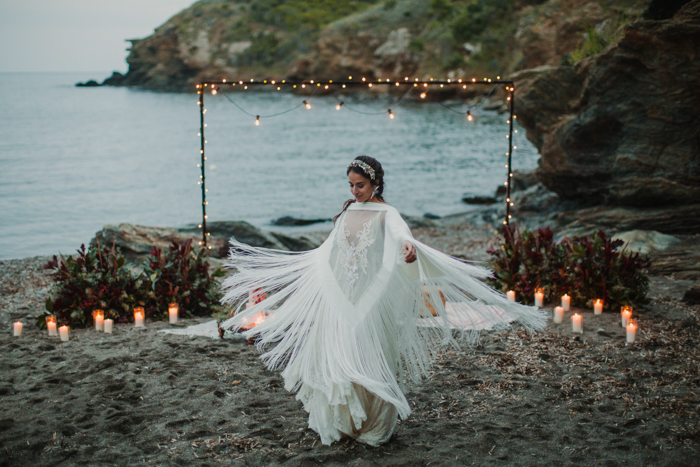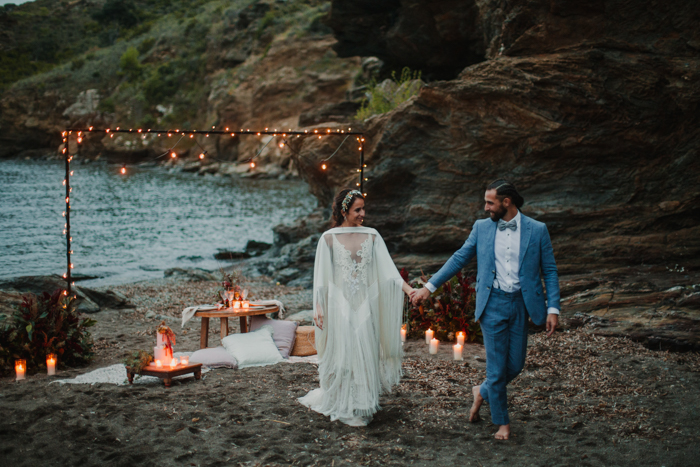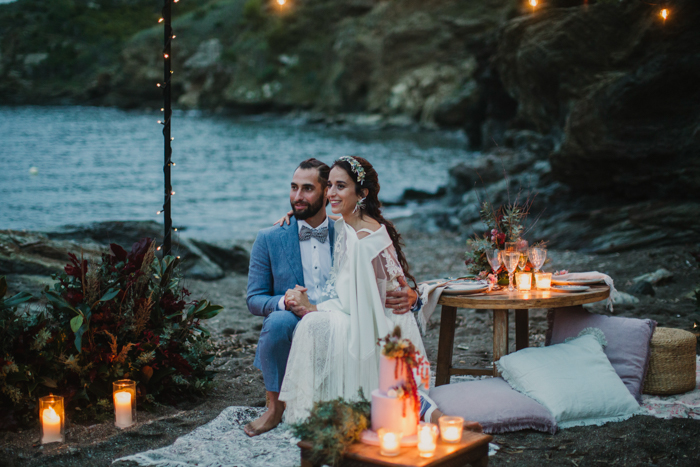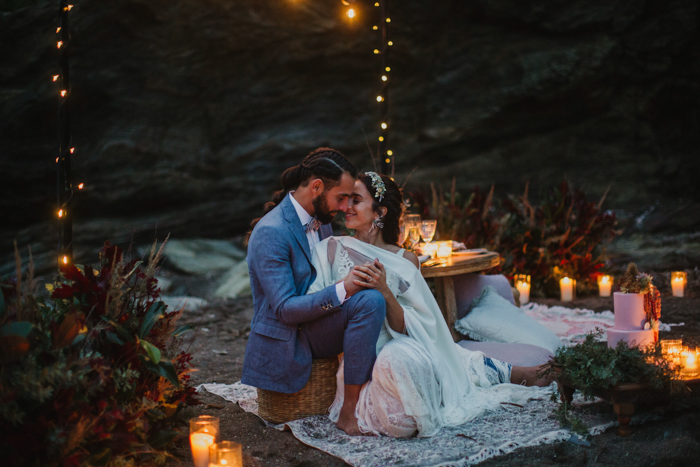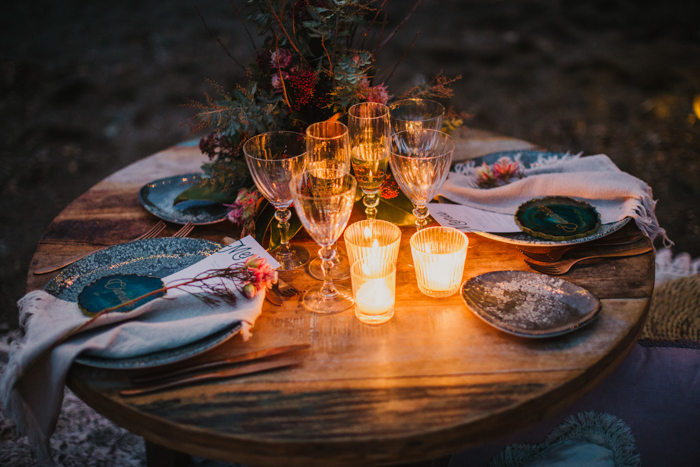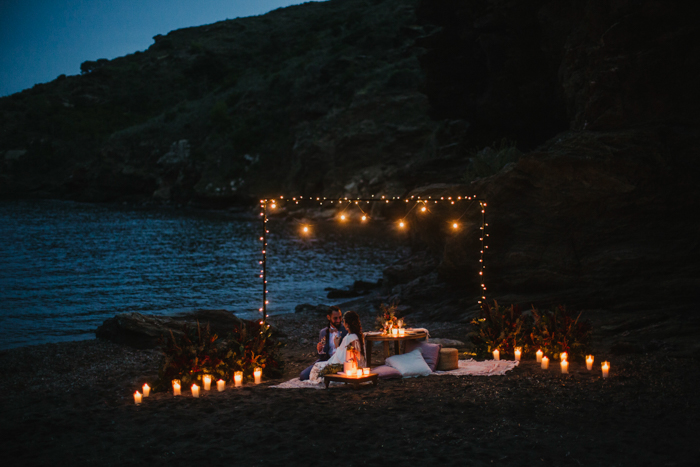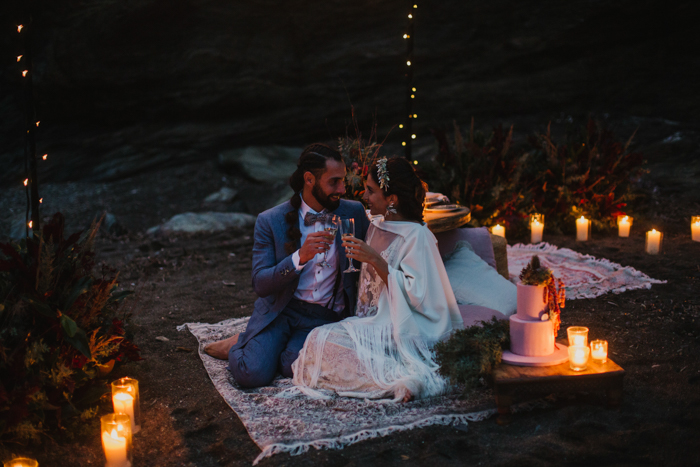 Congratulations to Junebug member Just Married Barcelona and her talented team on this Costa Brava elopement. To see more of Just Married Barcelona's work, check out their profile in our directory of wedding planners from around the world!