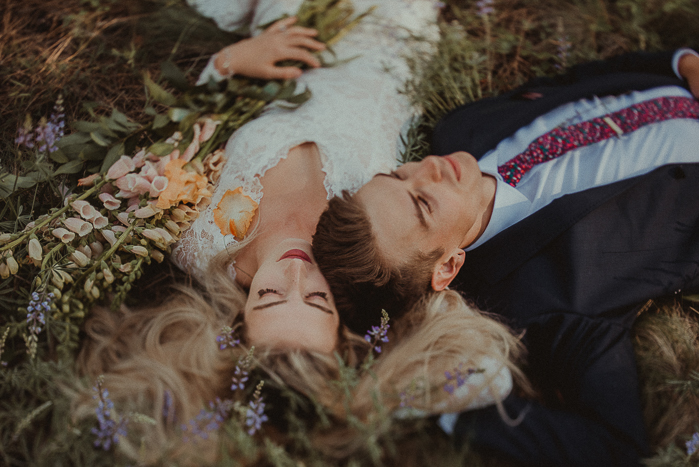 We're all about sustainable weddings here at Junebug, and Alex and Wolf's earthy PNW-inspired wedding at Lake Creek Lodge is no exception. The couple—who love everything outdoorsy—hired planner AE Creative to turn the historic cabins into a wildflower wonderland. Alex and Wolf planted flowers along the pathway to the ceremony while florist Summer Robbins filled the tented reception space with an abundance of greenery and sunflowers. Not to mention, hand-made and hand-delivered Alex's intricate flower crown.
Although we could go on forever about the natural and DIY touches the couple added to the day, we think Abby of AE Creative summed it up perfectly.
Abby of AE Creative On The Day
The wedding was a wildflower woodland dream. Alex and Wolf are avid outdoors lovers and skilled climbers. The year leading up to their wedding, they lived in their converted van with their rescue dog, Dude. They spent the year traveling to national parks, climbing, and living life to the fullest. They try to tread a lighter footprint for their wedding day–literally by being barefoot the majority of the day–which also encouraged guests to kick off their shoes and enjoy the forest floor beneath their feet.
We created camping mugs with a custom design of their van on the side that guests used to find their seats and toast to the couple. Every detail was thought through with nature in mind. All of the florals were locally grown, their food menu used local organic ingredients, and no single-use plastics were used. The venue has onsite cabins for about 60 people, so most of the guests were able to stay onsite together for a true wild Oregon wedding weekend!
Ready to frolic through the flower fields with us? Then keep scrolling to see the enchanting photos captured by Anna Caitlin.
The Couple:
Alex and Wolf
The Wedding:
Lake Creek Lodge, Camp Sherman, Oregon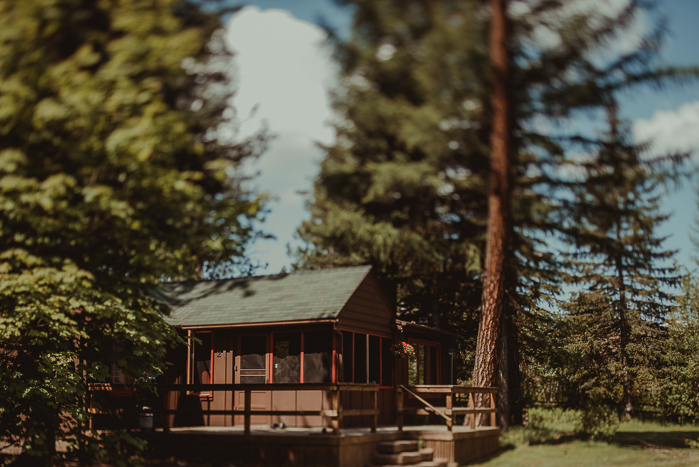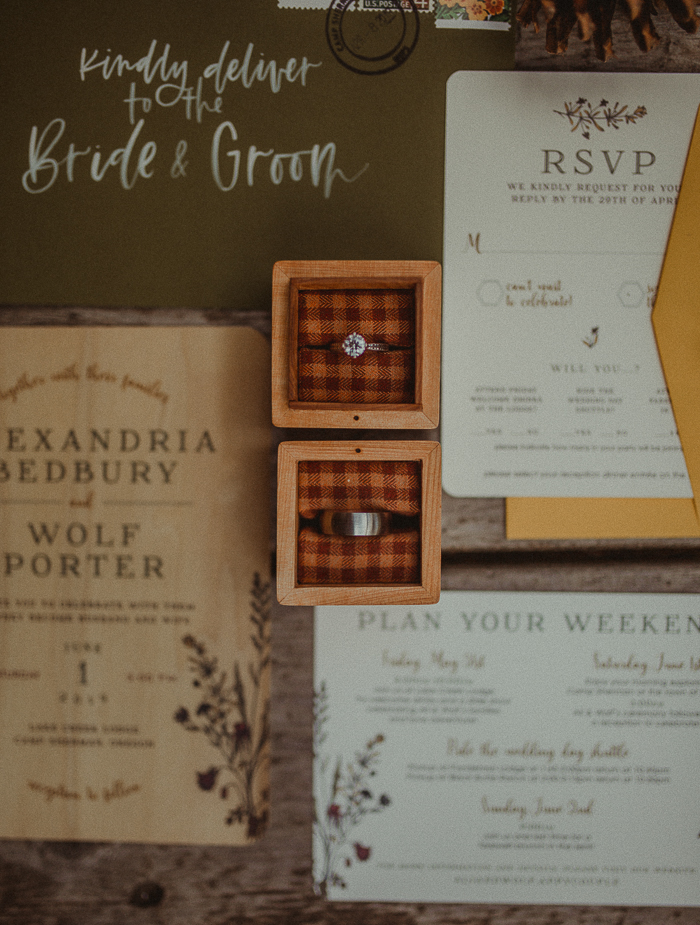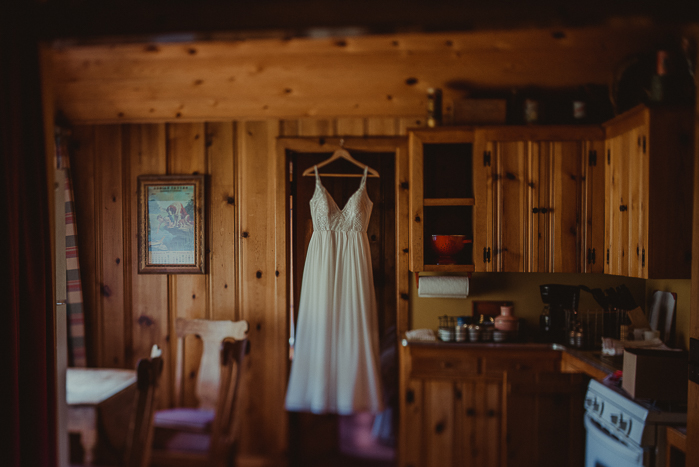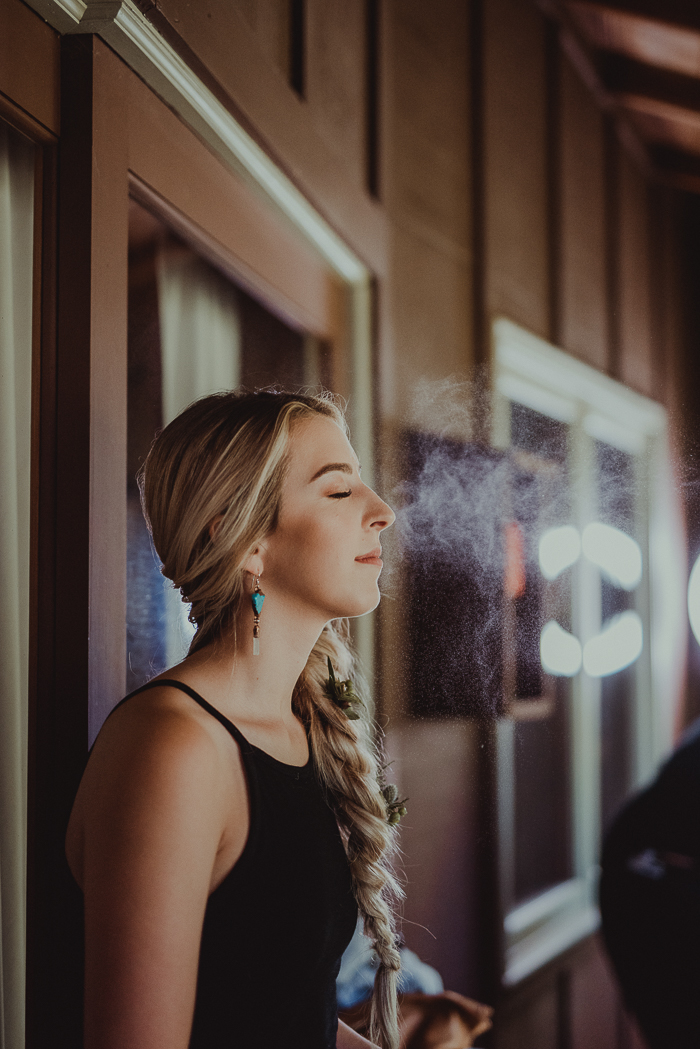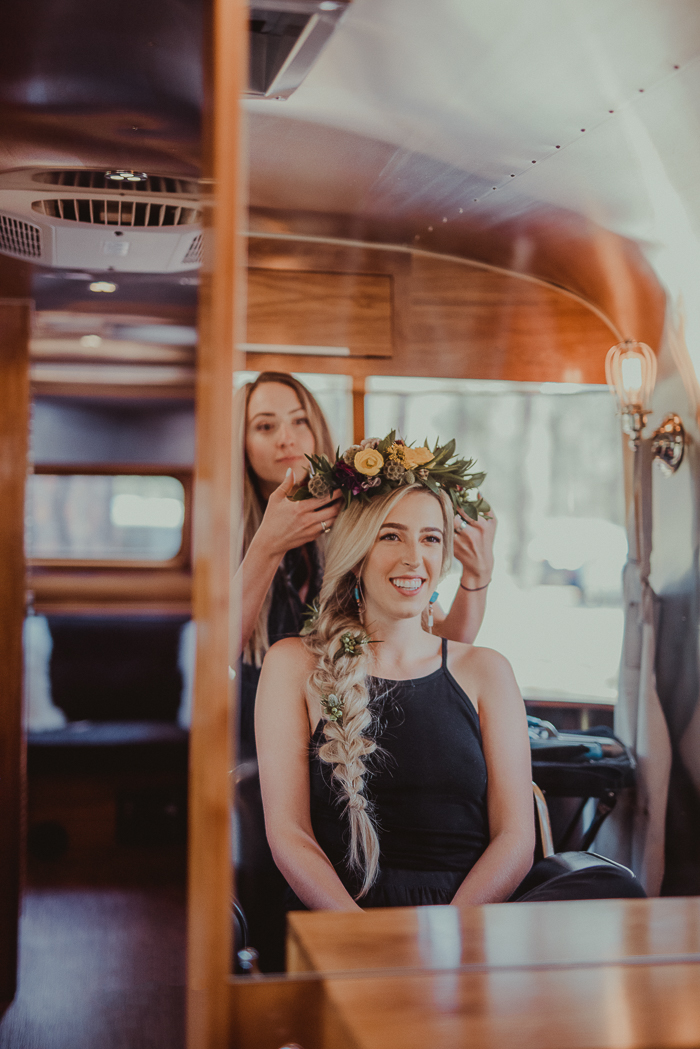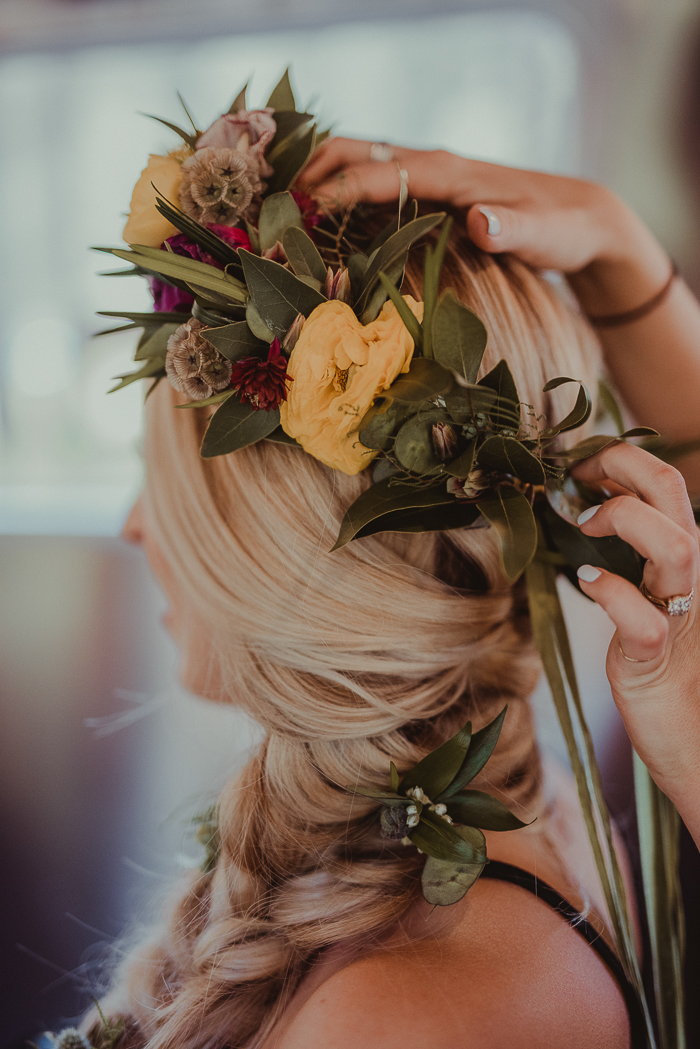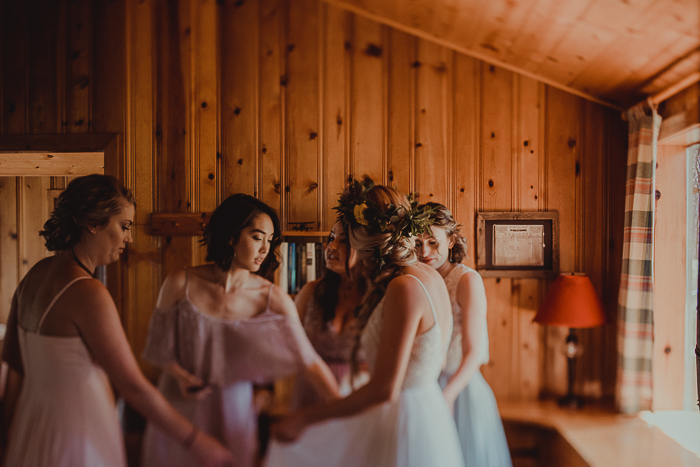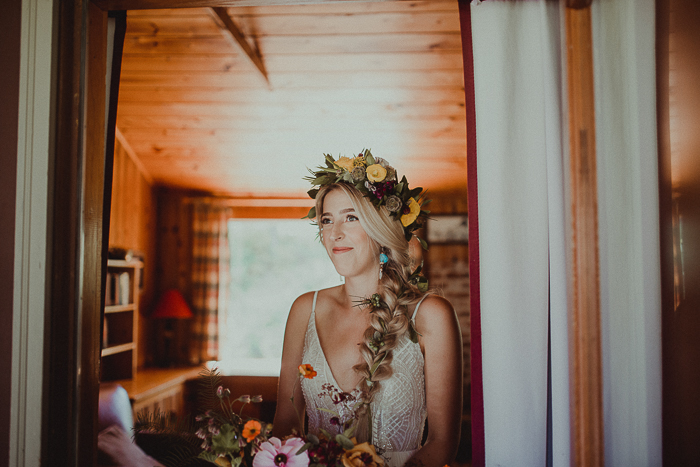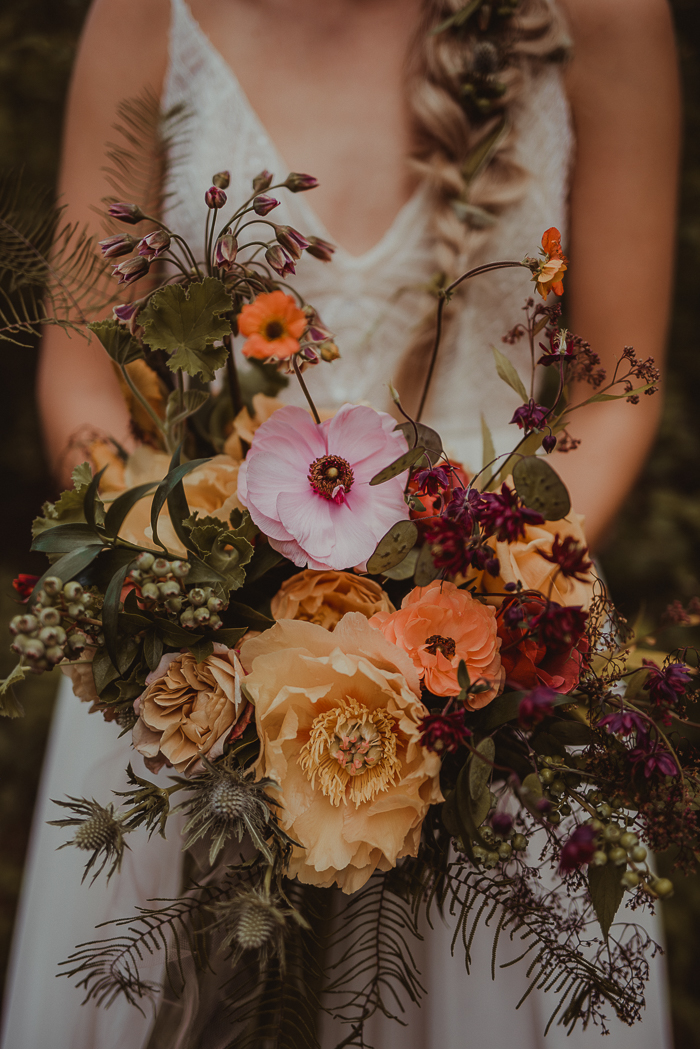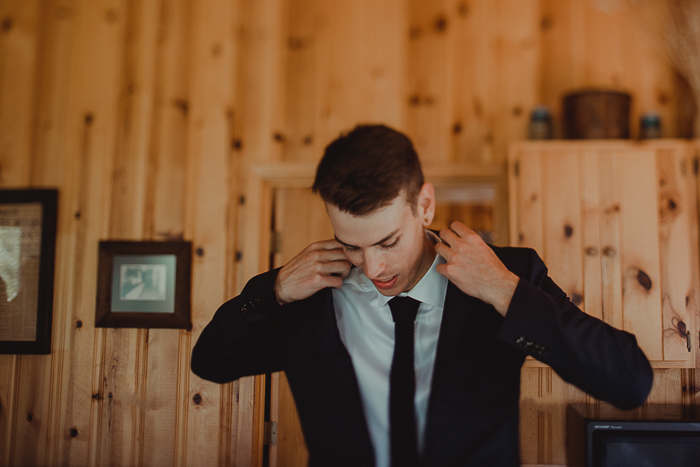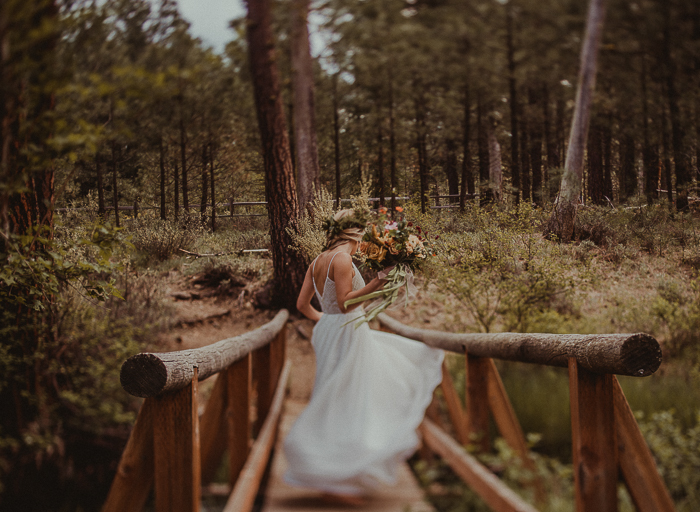 Natural Wedding Day Vibes
We wanted an approachable and naturally beautiful wedding that welcomed our loved ones and brought them in to celebrate our love. Our lives are centered around the outdoors and the peace it can bring. Because of this, we wanted natural elements in every possible place. We even planted native wildflowers along the pathway guests walked to the ceremony site. The ceremony set the stage for the whole day, taking place in the forest along a stream. We stood under giant douglas fir and ponderosa pines with beautiful floral installations that appeared to have grown over our archway and along the aisles. We wanted everyone to feel comfortable while being surrounded by love and nature.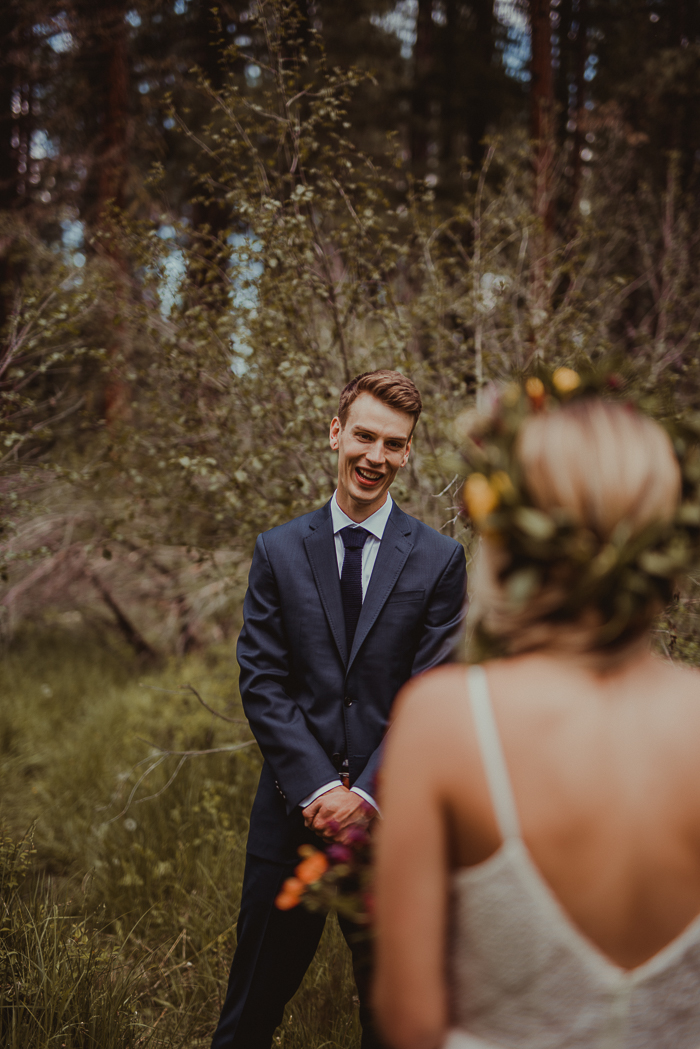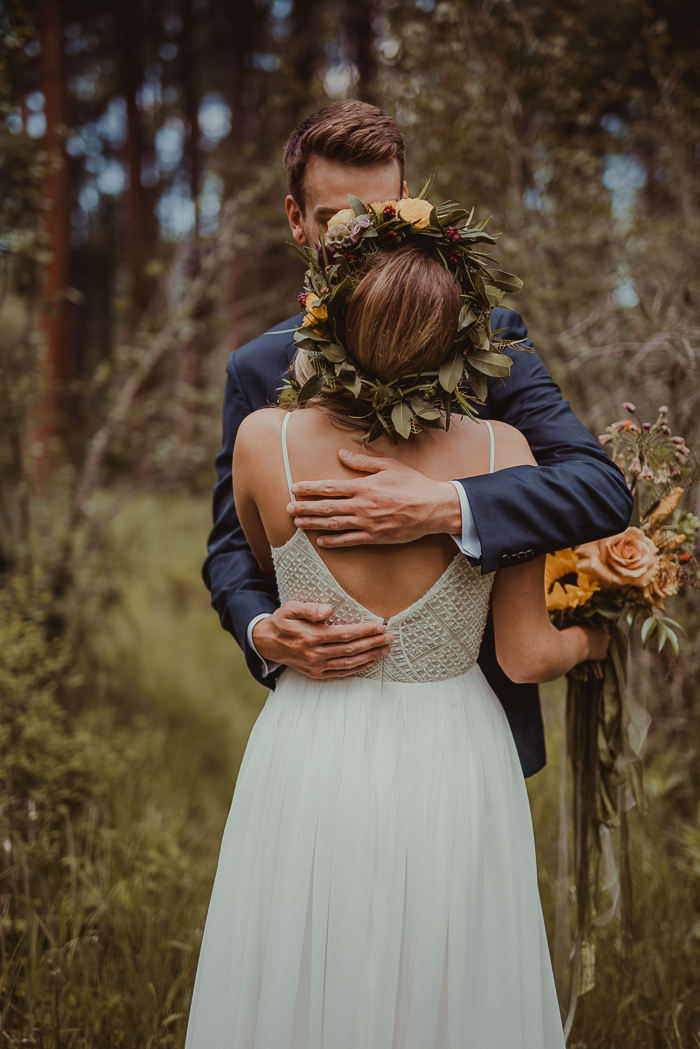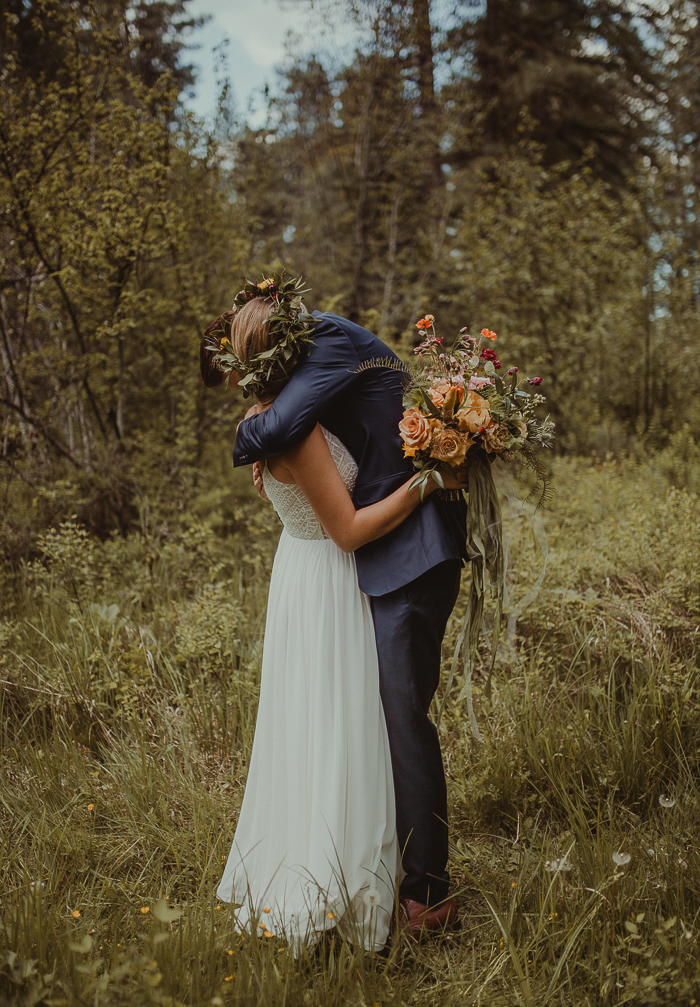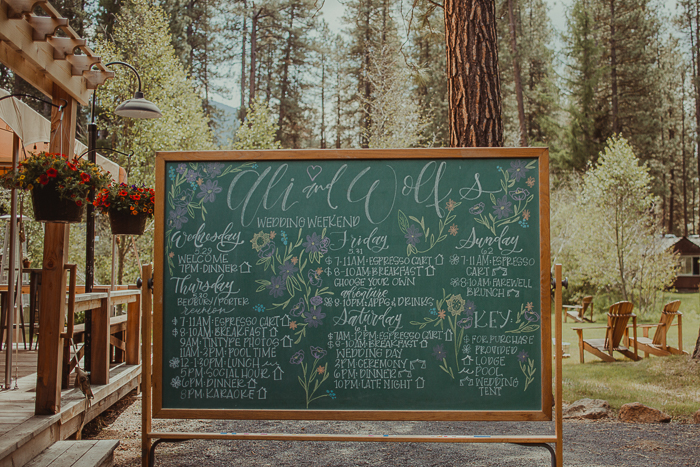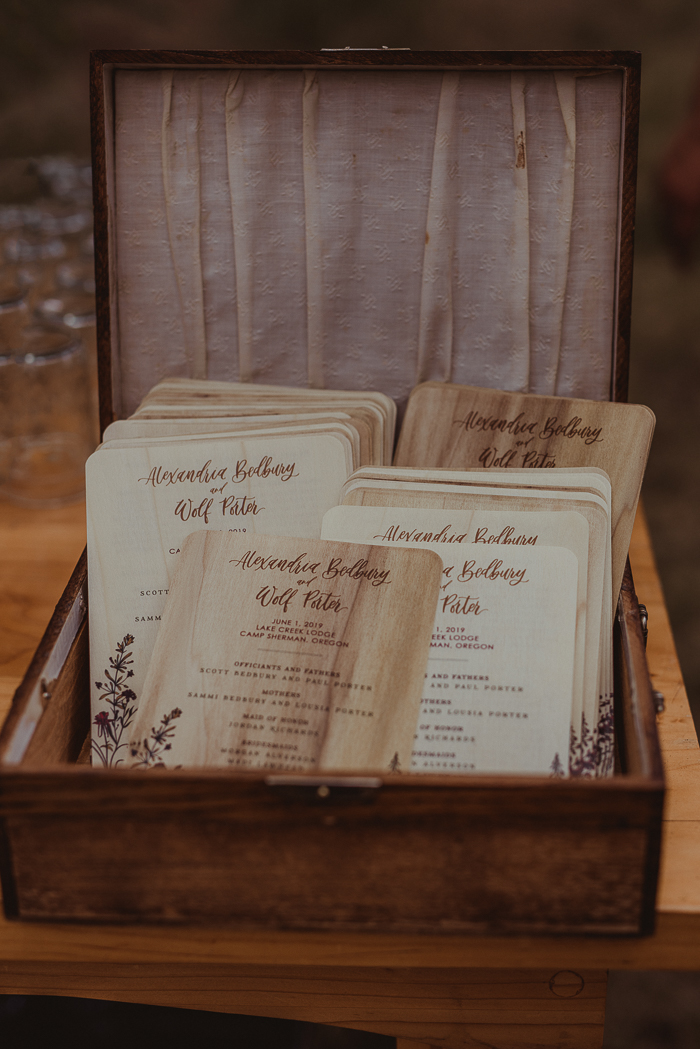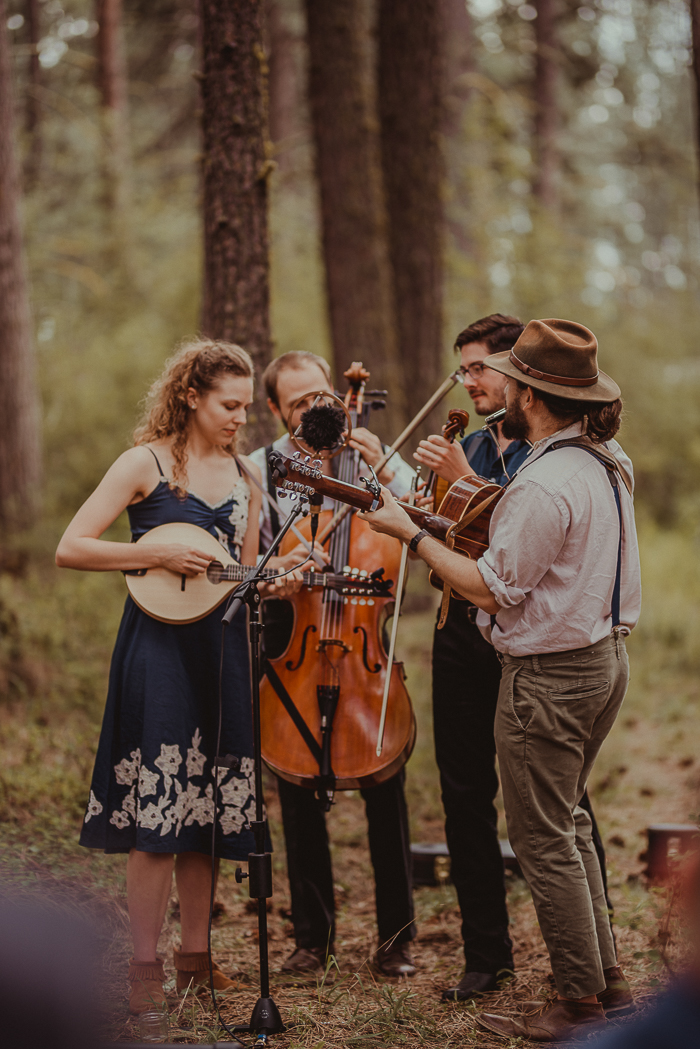 An Emotional Walk Down The Aisle
The most memorable part of the day was seeing my husband tear up at the ceremony as my Dad and I walked down the aisle. We both felt so relaxed. I was barefoot walking through the forest toward my partner on pine needles. It was unbelievably peaceful. I was so calm and happy from the inside out.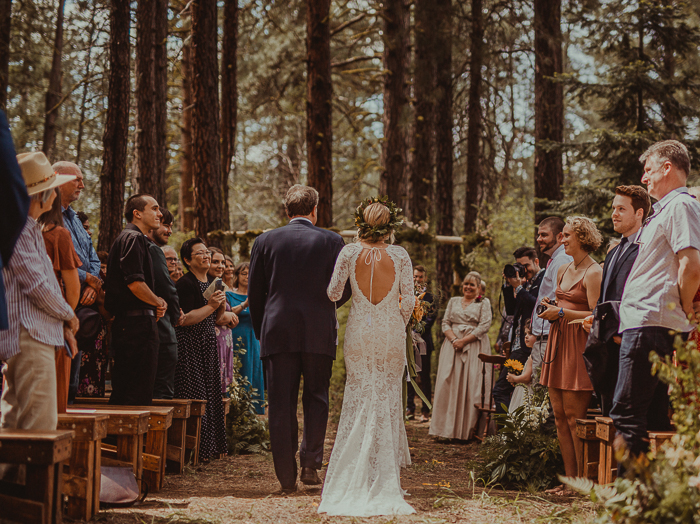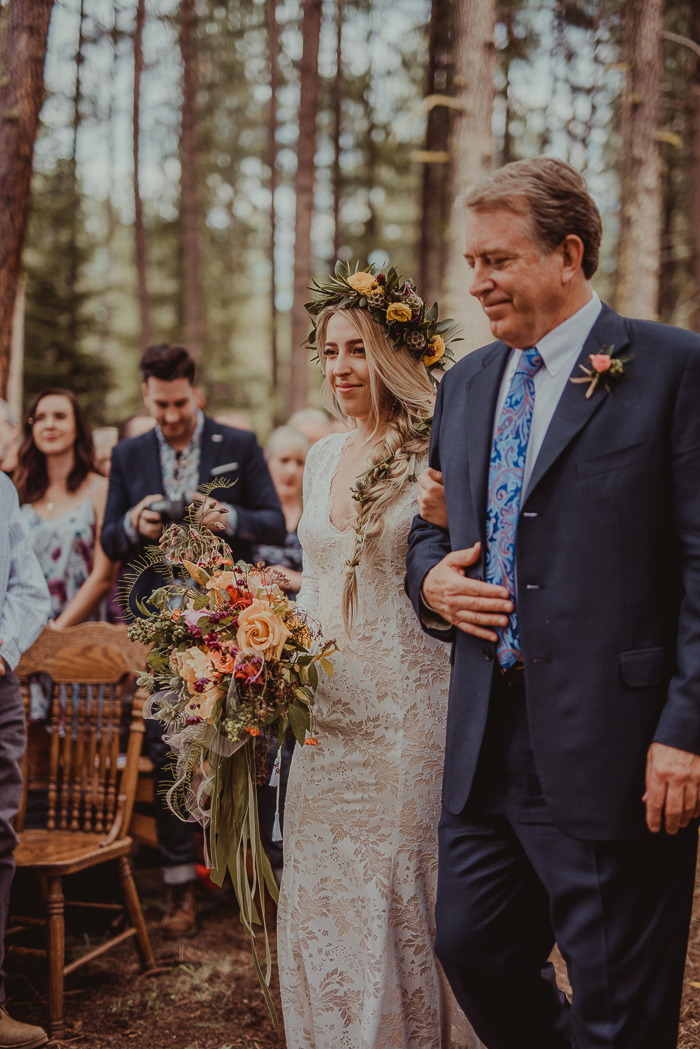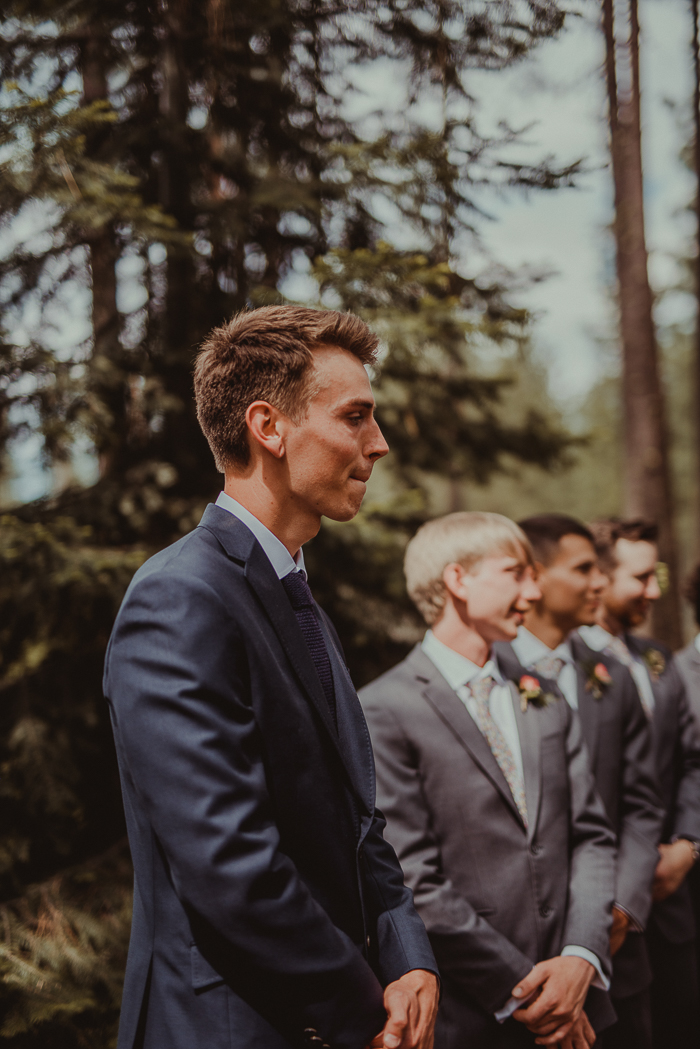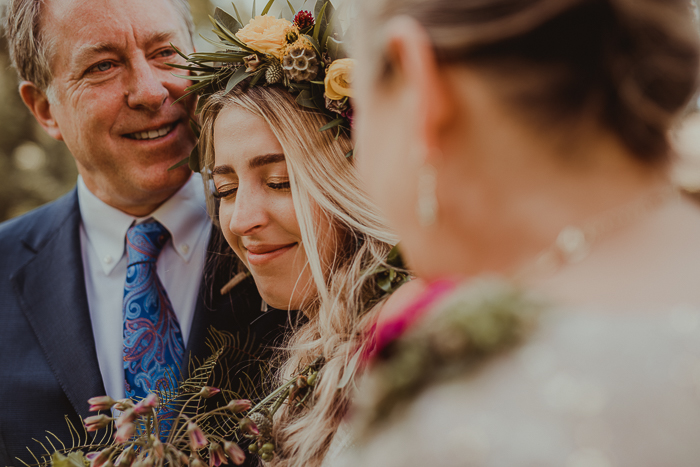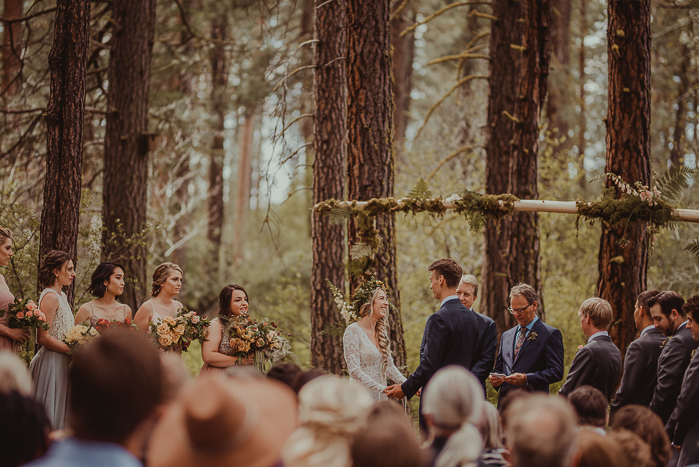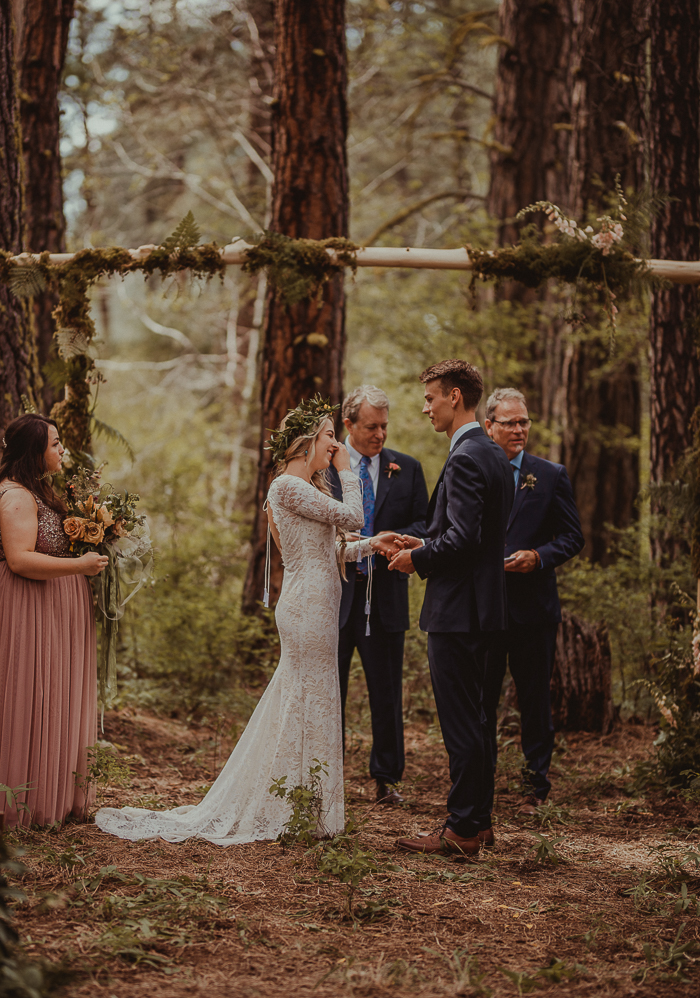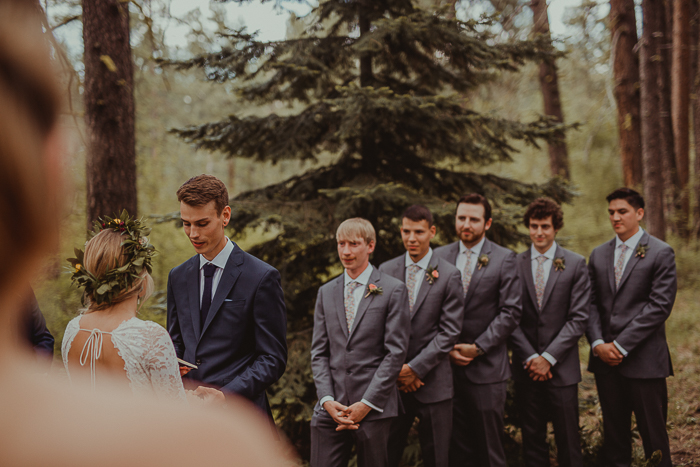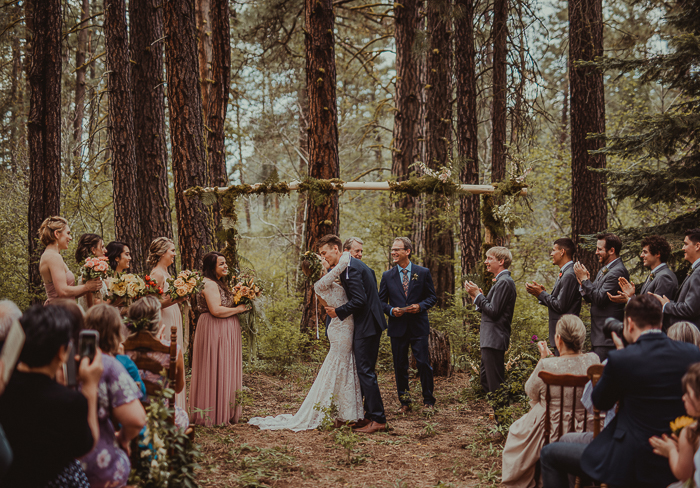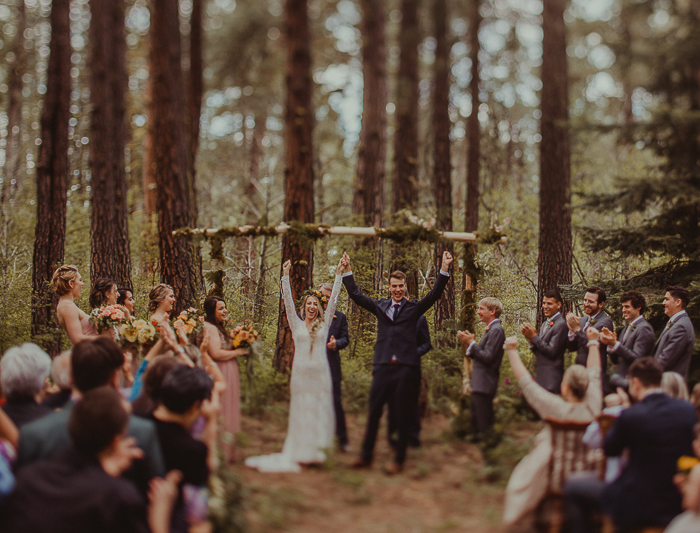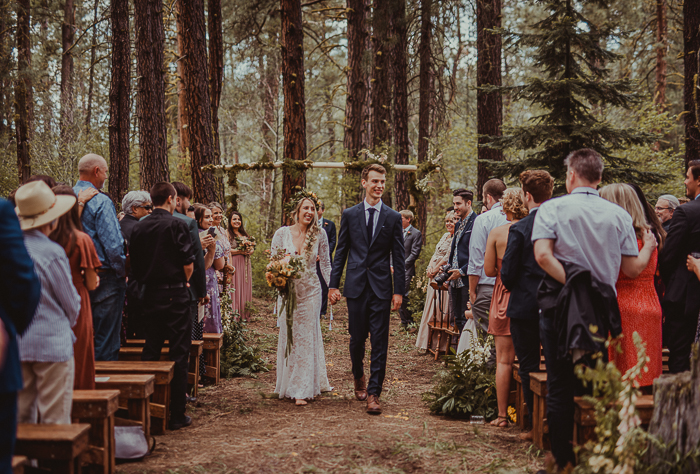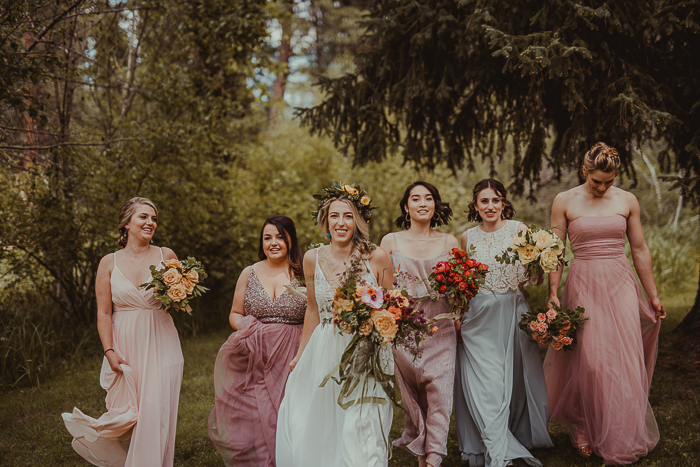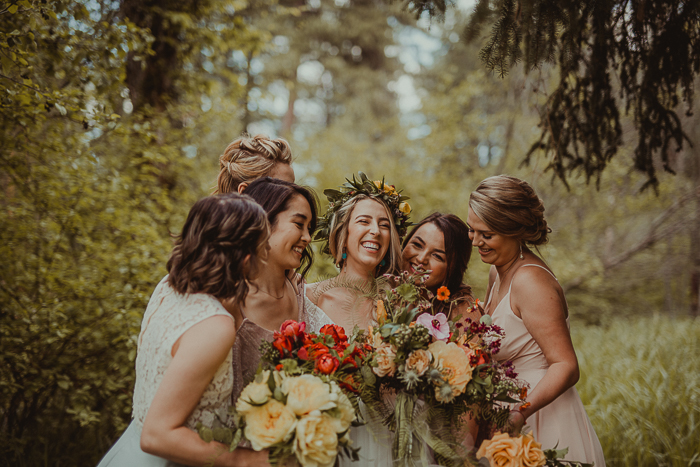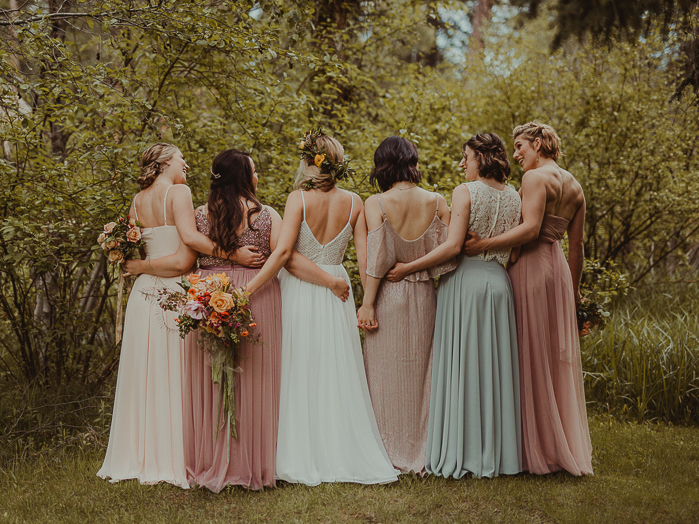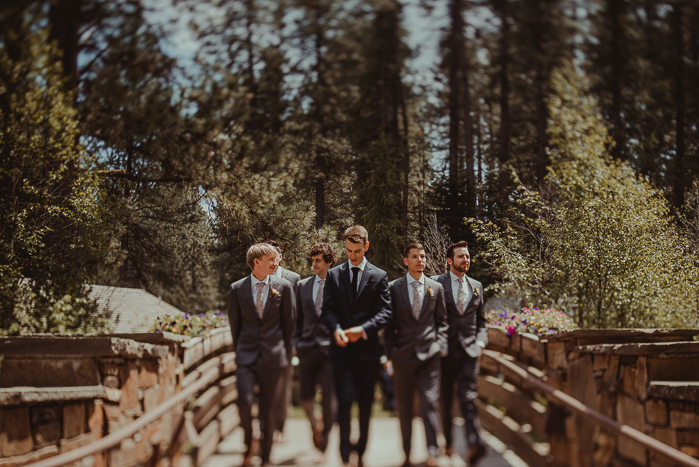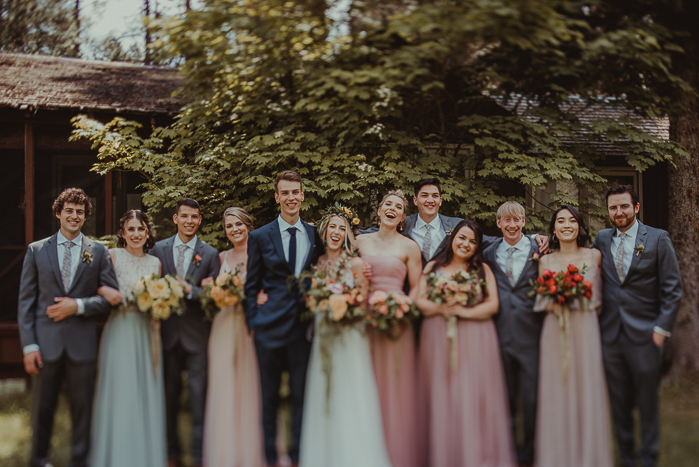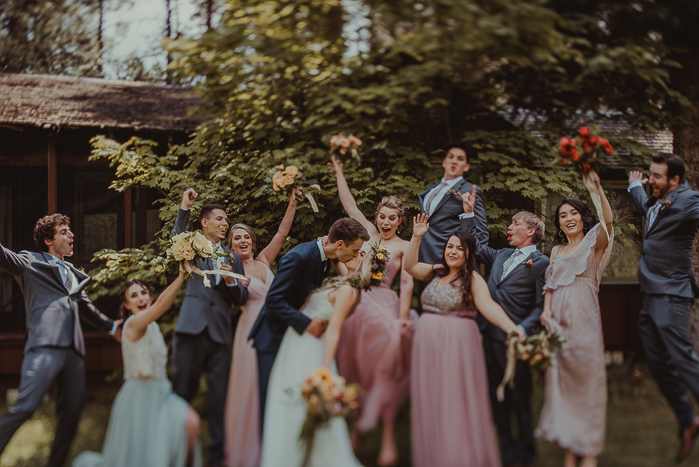 The Bride Emphasised The Importance of a Planner
Try to find a wedding planner that really understands your dynamic and that values what you both think is important. Our wedding wasn't large, but the opportunity to have a full planner—and her team—helping us made the whole experience less stressful and full of joy. A planner is more worth it than an expensive dress or cake, in my opinion.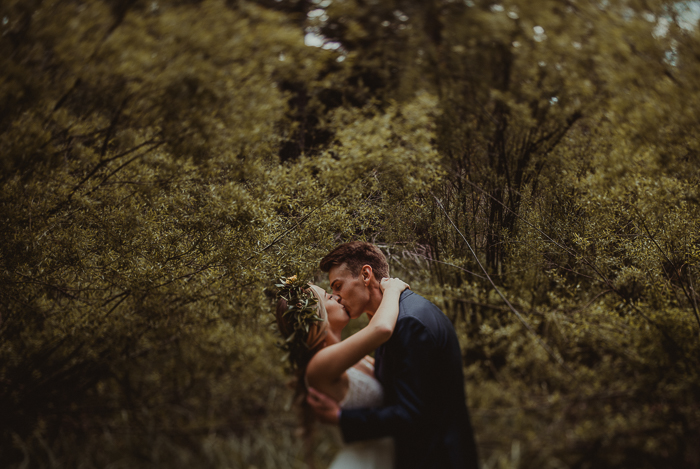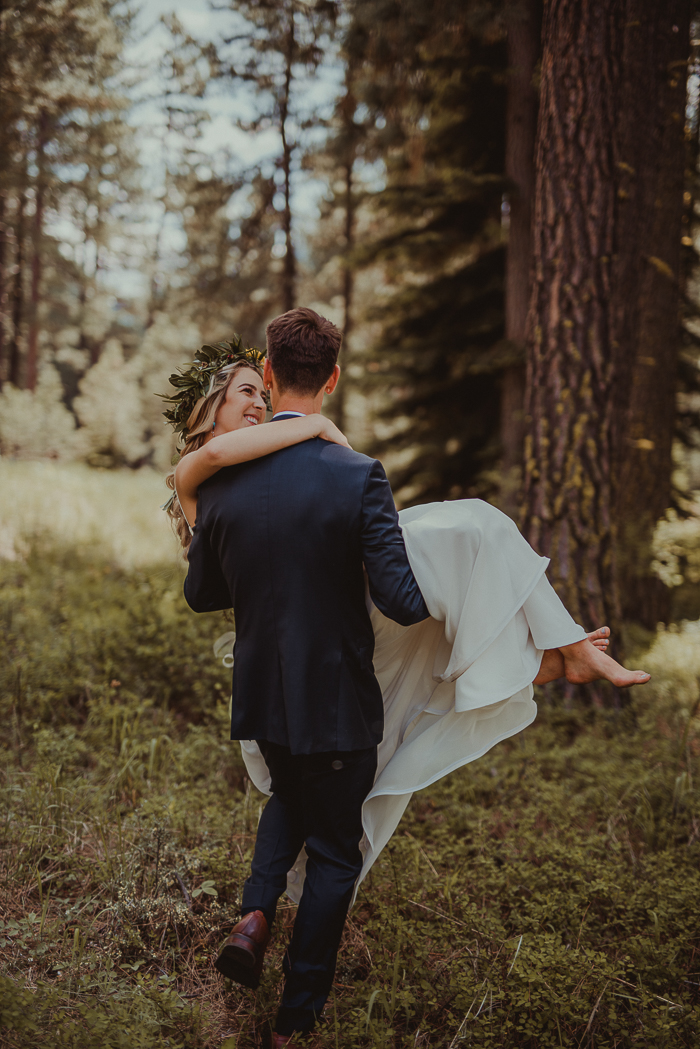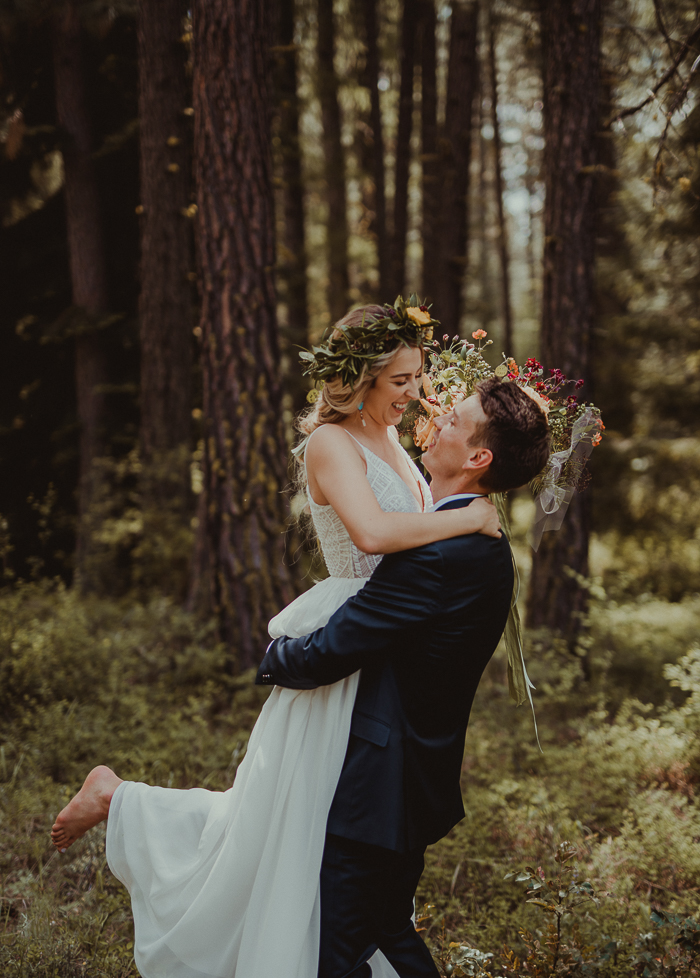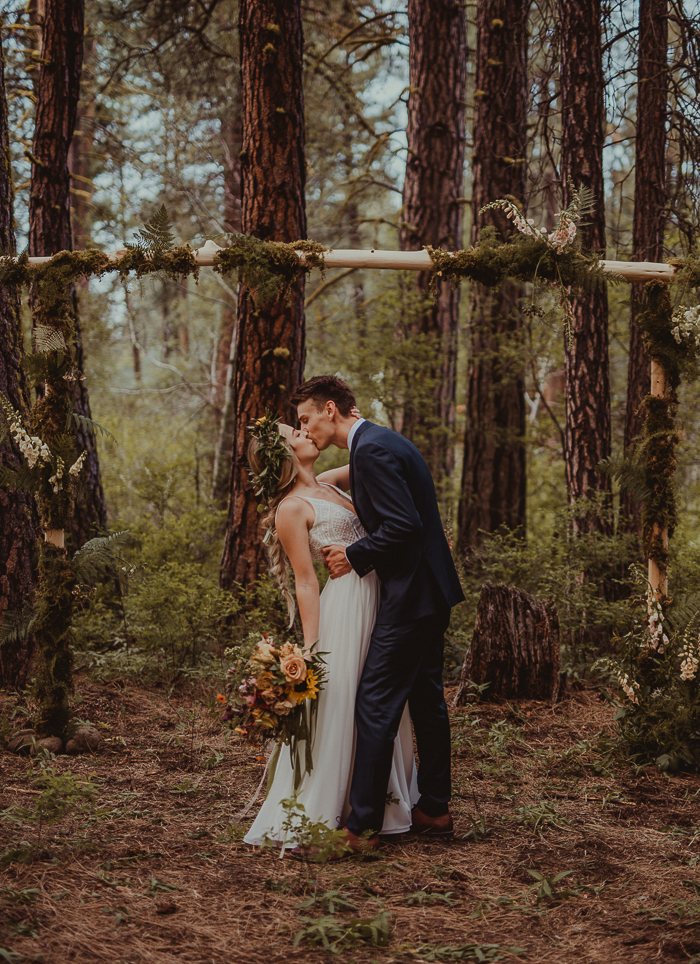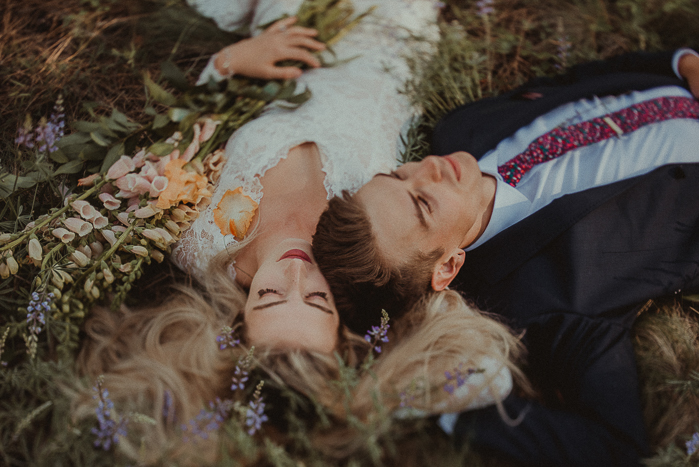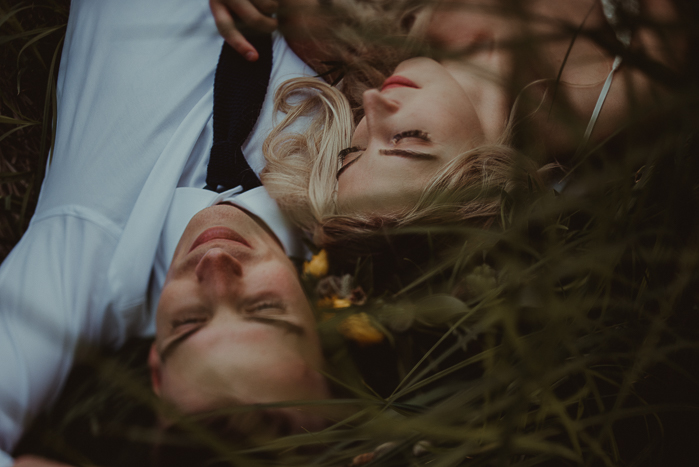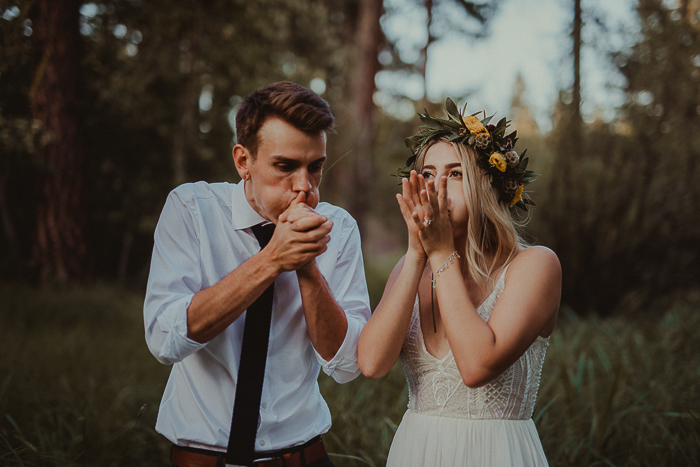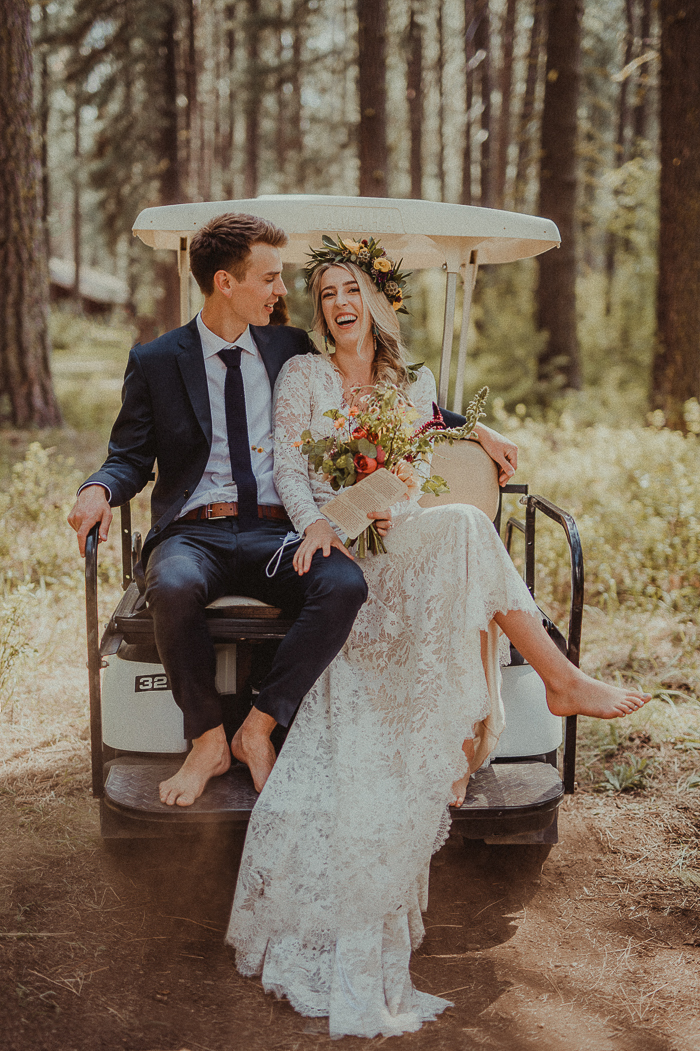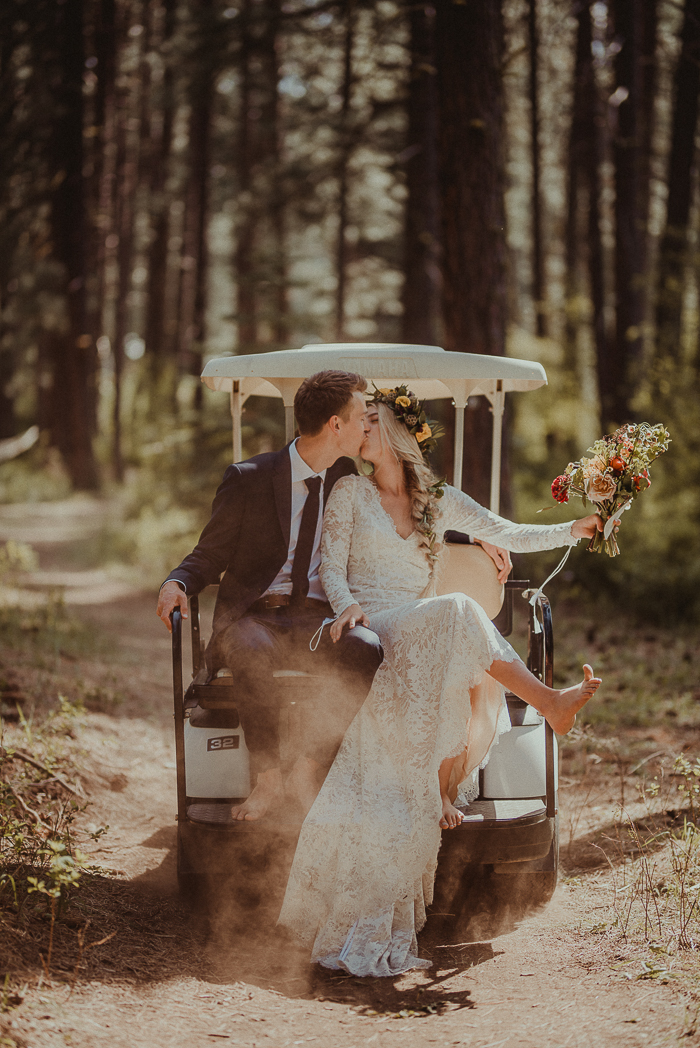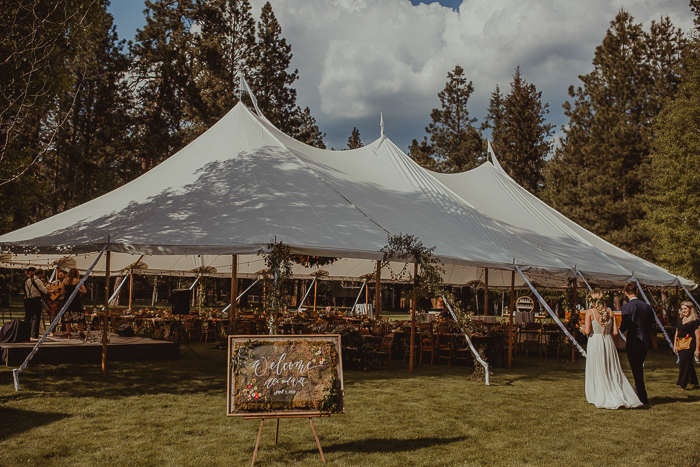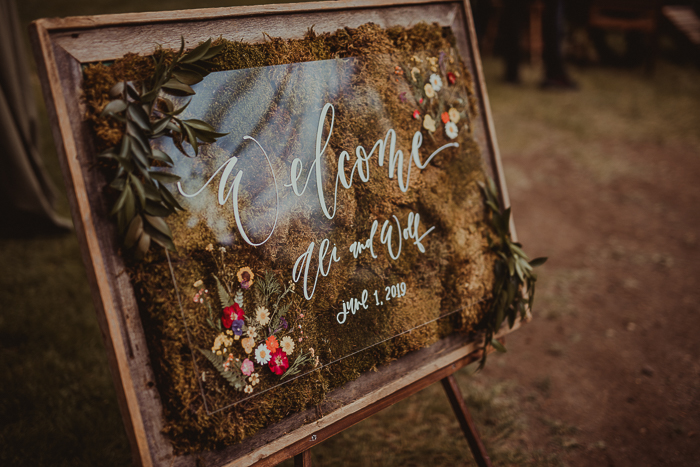 Custom Wedding Favors
We gave camp mugs created by Abby at AE Creative that had a custom graphic of our Pro-master van we lived in. They were pure magic. I've seen guests using them to this day and they've even been used as basil planters. That connection to the earth makes us smile.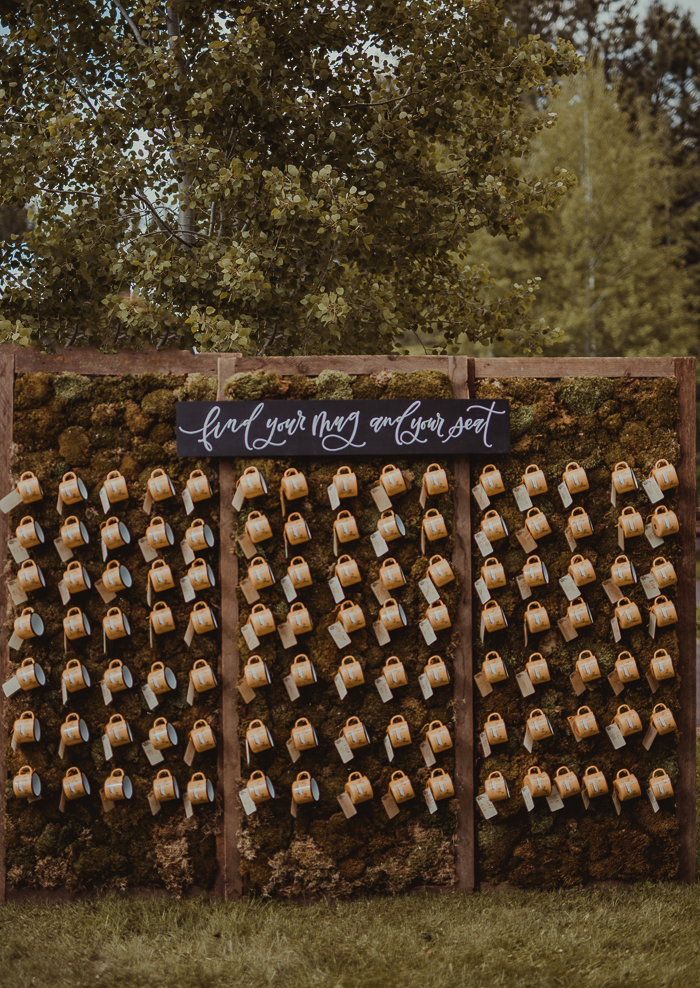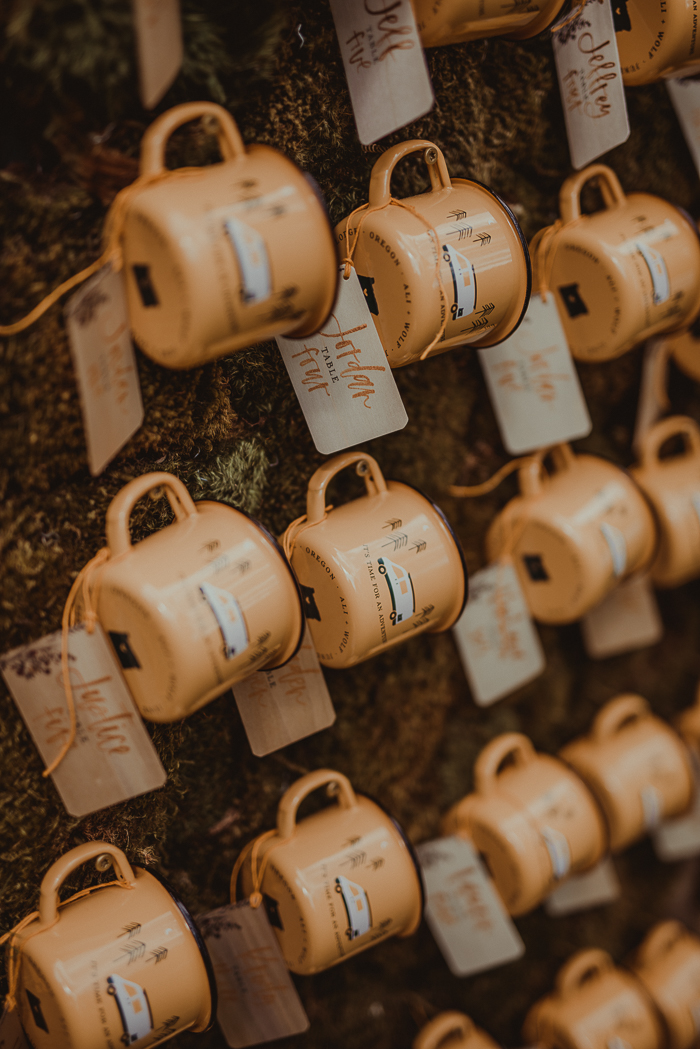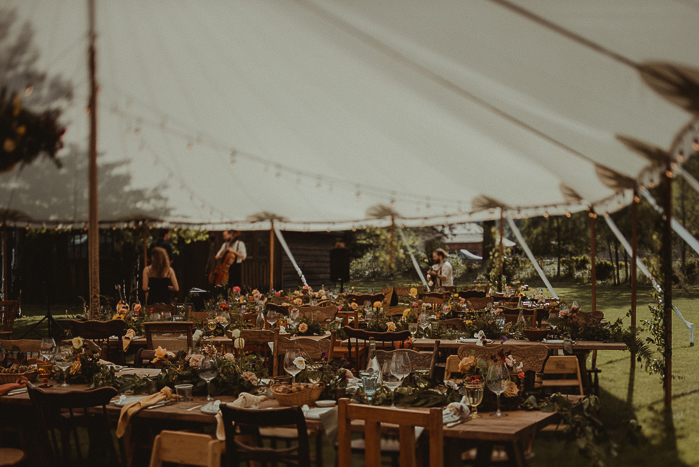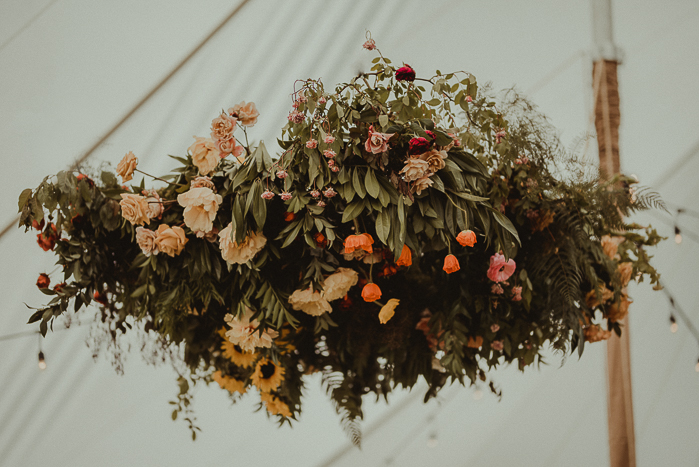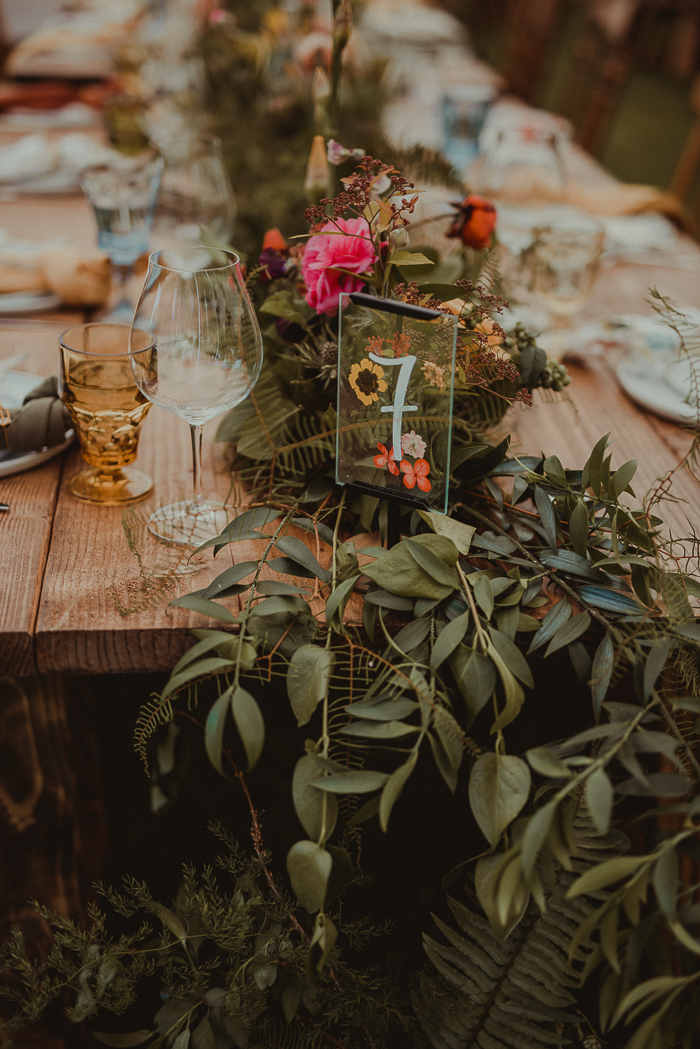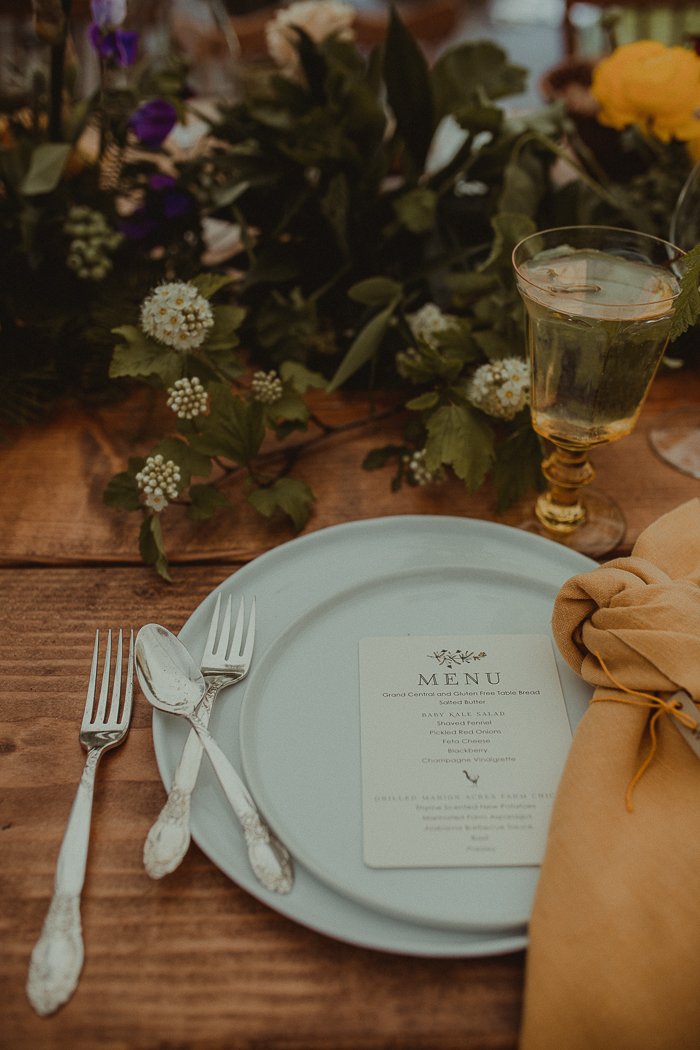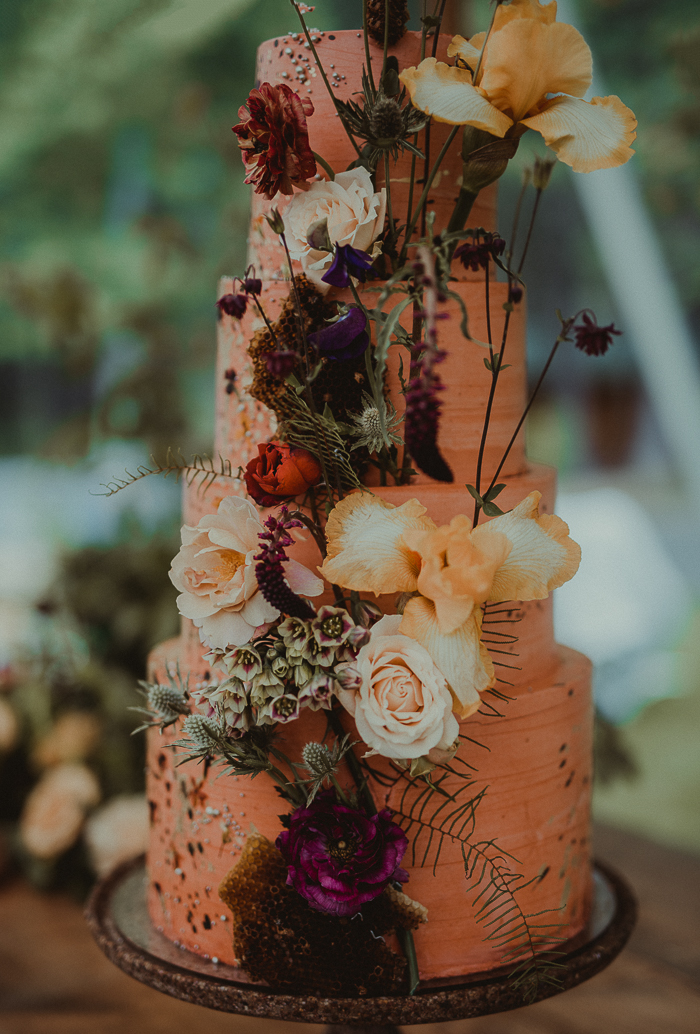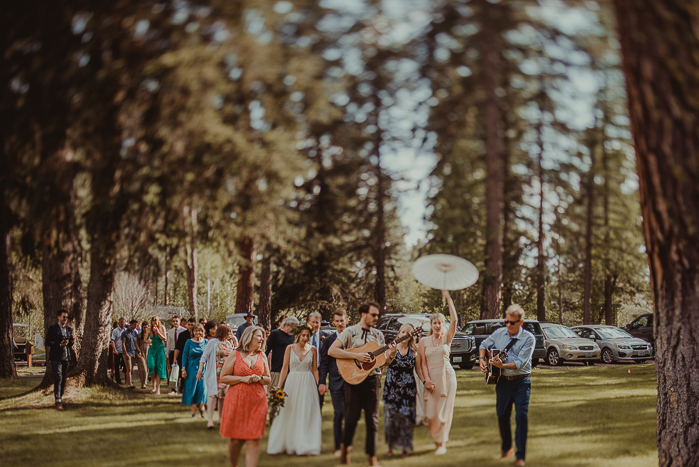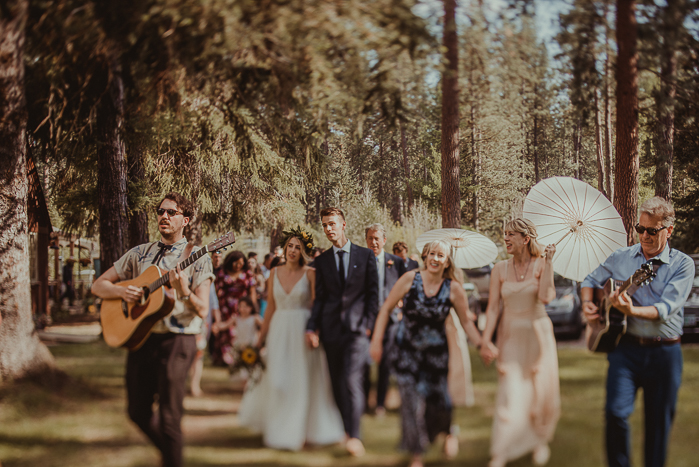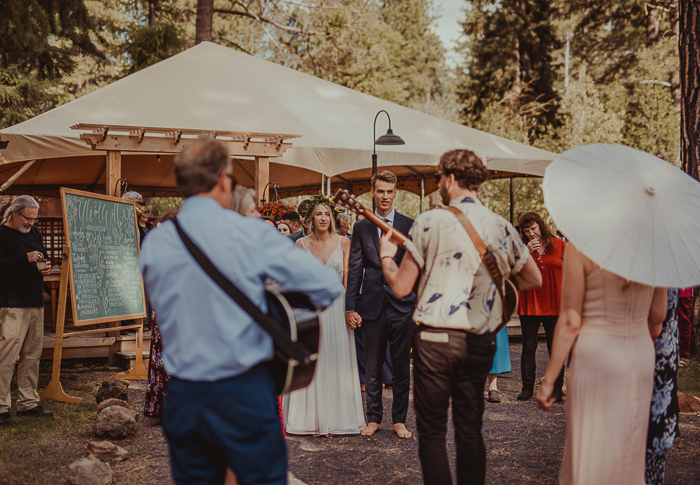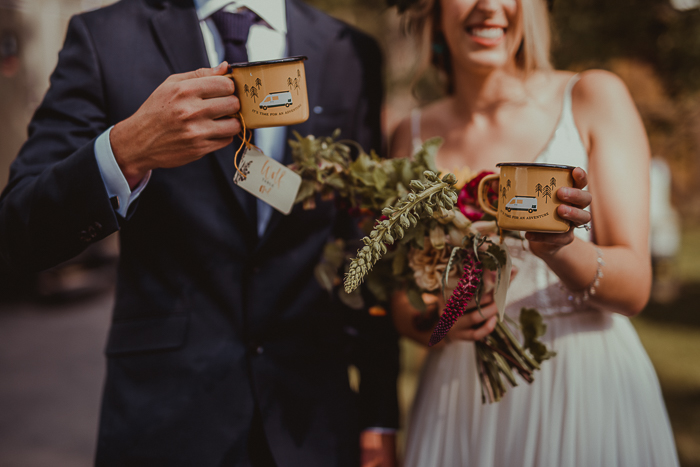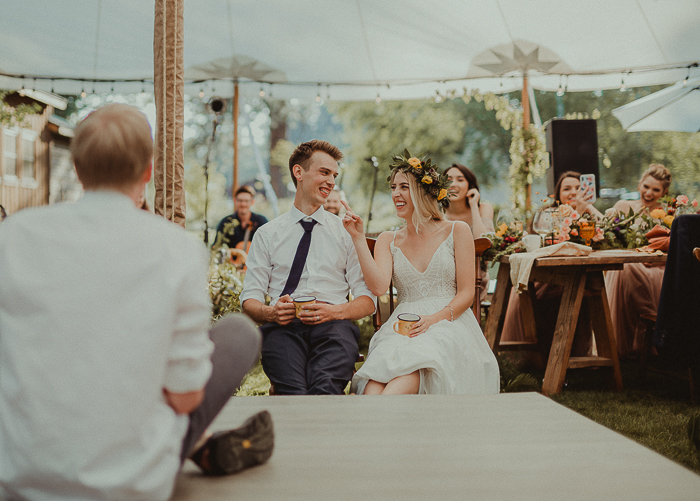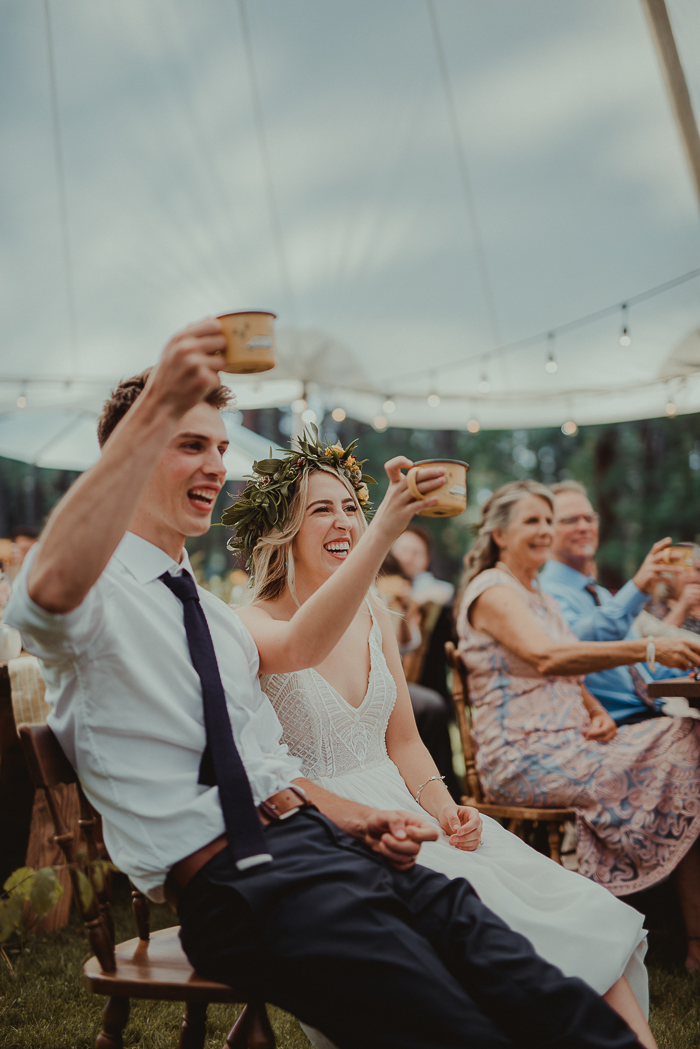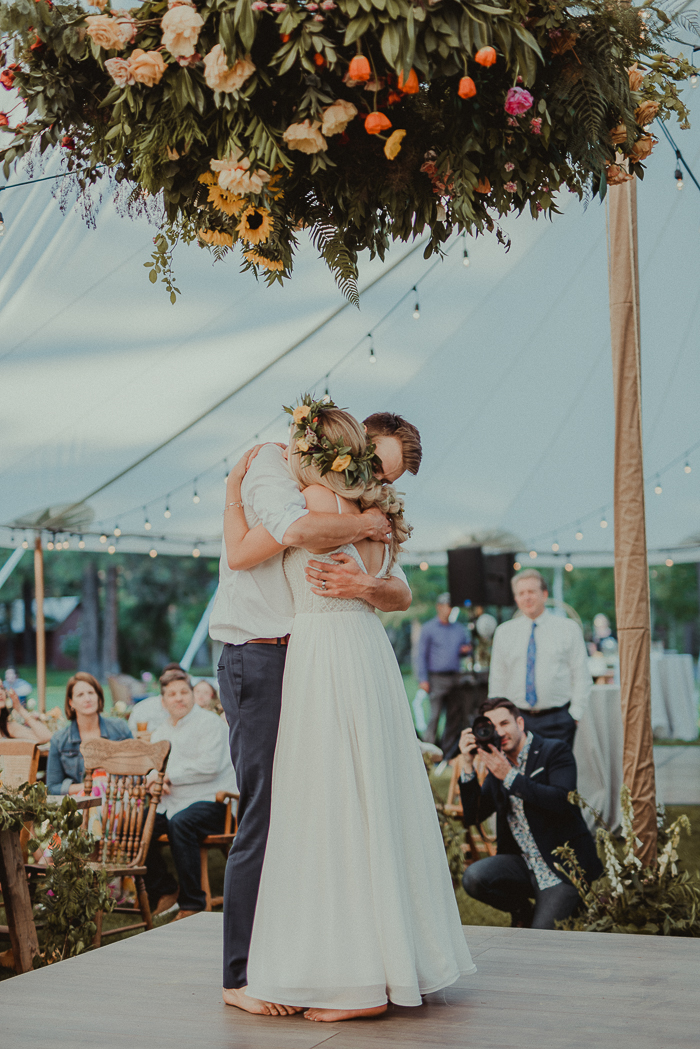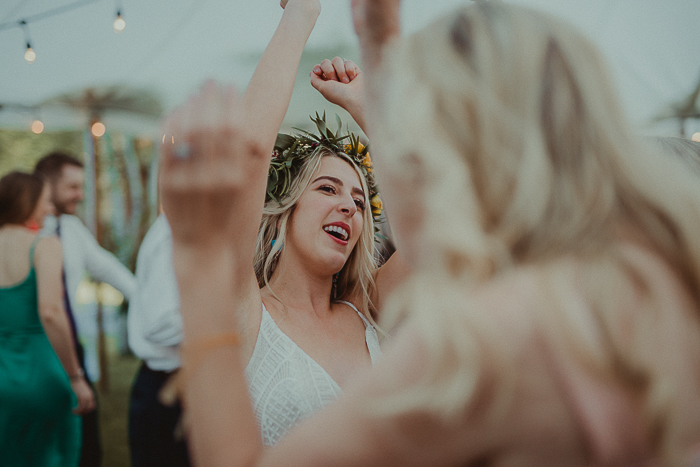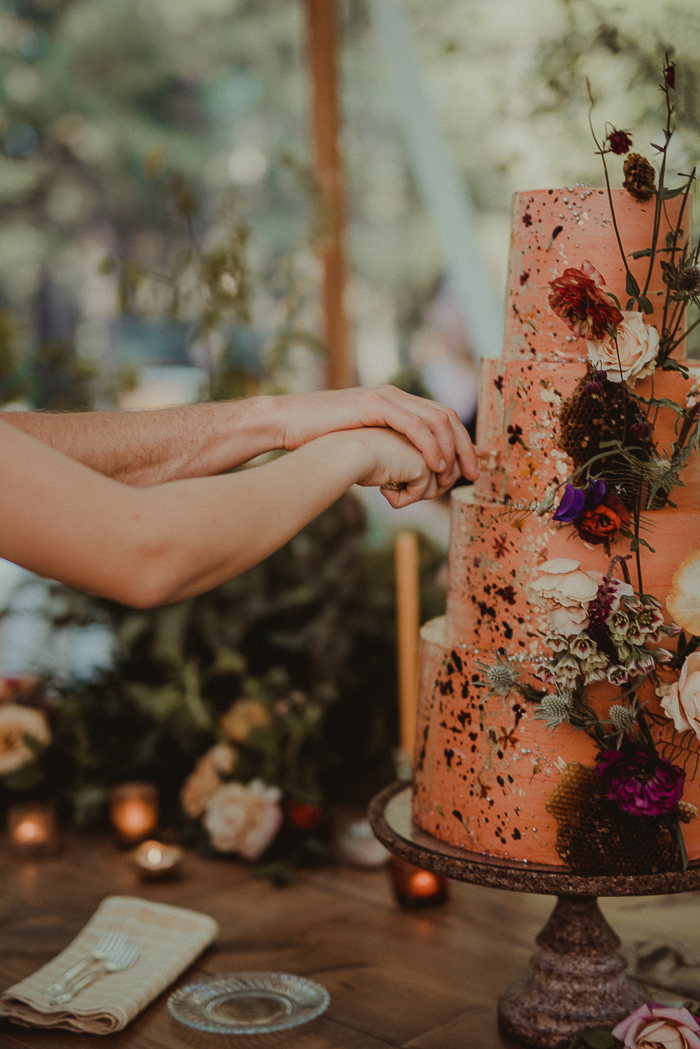 Congratulations again to Alex and Wolf on their earthy PNW-inspired wedding at Lake Creek Lodge. We're so thankful that Anna Caitlin was there to capture every magical detail and that AE Creative shared it with us! If you're planning your own DIY nuptials, check out our DIY wedding guide: everything you need to know about planning your own!