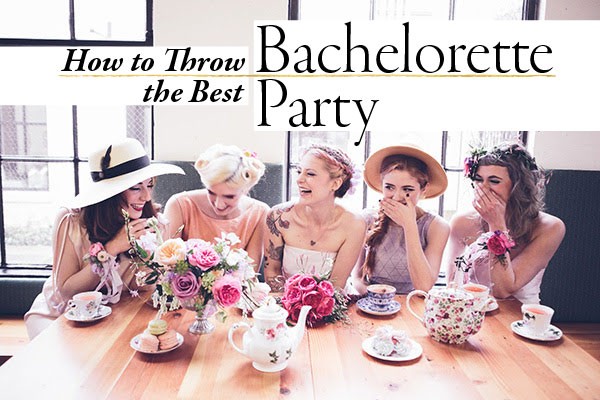 Photo by Myles Katherine
If you're a bride-to-be or a Maid of Honor currently planning a bachelorette party get-a-way, you're in the right place! We interviewed Joanne Barken, owner of The Bach, to get her expert advice on throwing a killer bachelorette party. Everything from party etiquette, fun activities, and popular destinations that are sure to help make your last celebration as a single lady truly unforgettable! If you've never heard of The Bach before, you have to go check out all of their adorable ideas for planning a fun and stylish bachelorette party!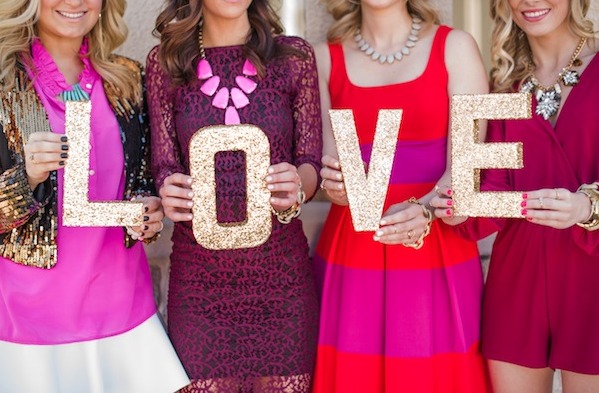 via The Bach
Bachelorette Party Etiquette
1. Who traditionally plans and hosts the bachelorette party?
The Maid of Honor and the bridesmaids typically plan the bachelorette party. The Maid of Honor is usually the point person. However, now that these events have become more elaborate, the bridal party usually splits up the tasks evenly.
2. Who is invited to the bachelorette party?
The guest list typically includes the Maid of Honor, the bridesmaids, and the bride's closest girlfriends. It is usually a smaller guest list than that of the bridal shower.
3. How much can one expect to spend if they are attending?
There's really a range here! If the party is local it may cost around $200 to attend. If flights and hotel rooms are required and the event lasts several days, it may cost closer to $1,000.
4. How long does the party typically last?
If it's a destination bachelorette party it typically lasts for one full weekend. If it is a local event, it's more likely you will have one full day and night of celebrating.
5. What gifts do you bring for the bride-to-be?
Sometimes there will be a lingerie shower or some naughty gifts incorporated into the bachelorette party. Gifts for the honeymoon are also popular (think monogrammed beach bags). Oftentimes though it is more about the party favors that everyone gets. Bachelorette party survival kits are really big right now!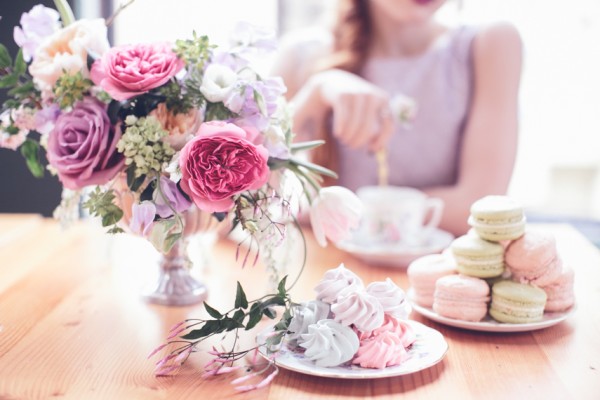 Photo by Myles Katherine
Top Locations for Bachelorette Parties
Joanne recommends these locations if you're looking for a weekend getaway!
1. New York City
2. Las Vegas
3. Austin
4. Chicago
5. Nashville
6. Miami
7. New Orleans
8. Charleston
9. Los Angeles
10. Napa Valley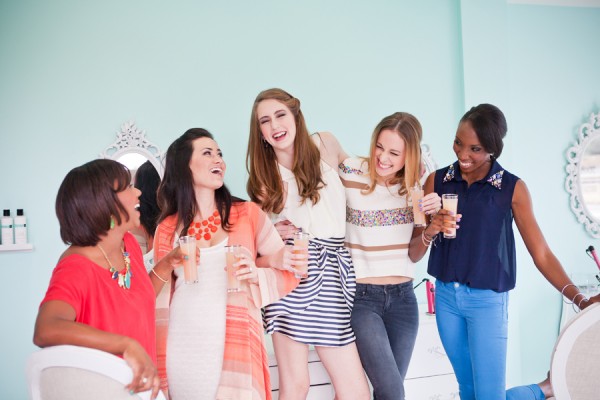 via TRUEBLU
Fun Activities for Your Bachelorette Party
1. Take a cooking class (after the class you can all enjoy an amazing meal that you prepared together)
2. Do a workout class (Pure Barre, Flywheel, etc.)
3. Go for a private boar ride (champagne brunch cruises are a fun way to start the day)
4. Primp for a big night out (blowouts at spots like Drybar are a fun and affordable way to get glammed up together)
5. Go on a wine tour (fun way to see some gorgeous scenery and have a boozy day with the girls)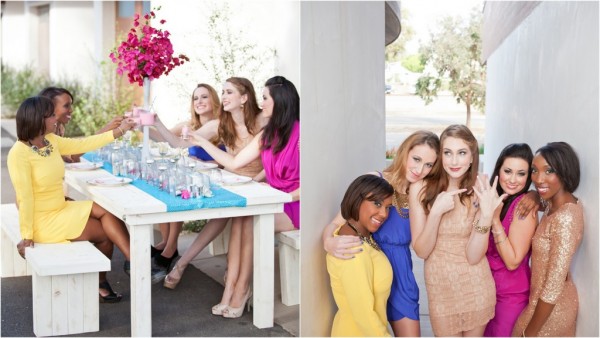 via TRUEBLU
The Lingerie Shower
1. What's a fun game to play during the lingerie shower?
You can ask all of the guests to bring a piece of lingerie. The bride then has to guess who gave her each piece, and when she is wrong she has to drink.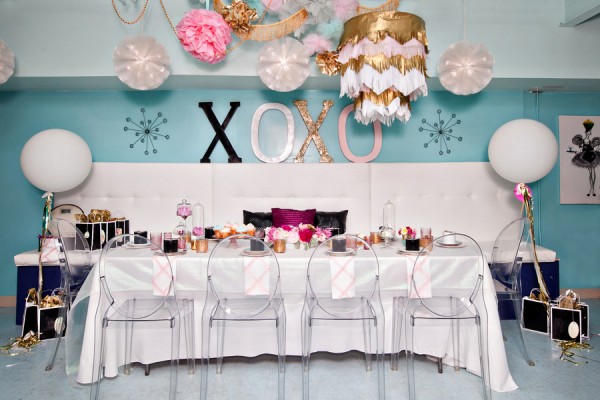 via Any Given Party
2. How much should the host spend on the decor?
They should not spend more than they are comfortable on the decor. After all, the bachelorette party is about spending quality time with the bride and her besties. There are also plenty of inexpensive decor options. You can DIY streamers, tissue paper flowers, etc. to brighten up the room without breaking the bank.
3. What is the best way to set a budget for lingerie gifts?
I always tell bridesmaids to think about their total budget for being a part of the wedding. If attending the wedding itself is very costly (flights, hotel, an expensive dress), then it is reasonable to set a lower budget for gifts.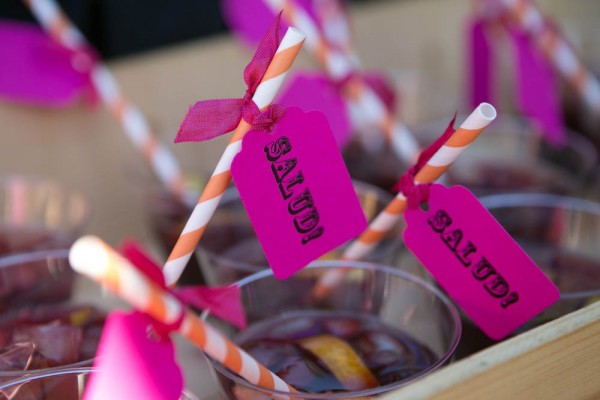 Photo by APictureLife Photography
For more bachelorette party planning ideas and advice, head on over to The Bach! Next time on From Blogger to Bride, I'm revealing my honeymoon destination. Happy wedding planning!
Are you recently married? Do you want your voice heard? Be included in an upcoming From Blogger to Bride feature all about real brides and what they have to say about planning a wedding. If you would like to be included in this feature, choose one or more of the questions below to answer!
[Formstack id=2104396 viewkey=oqnVihugGN]