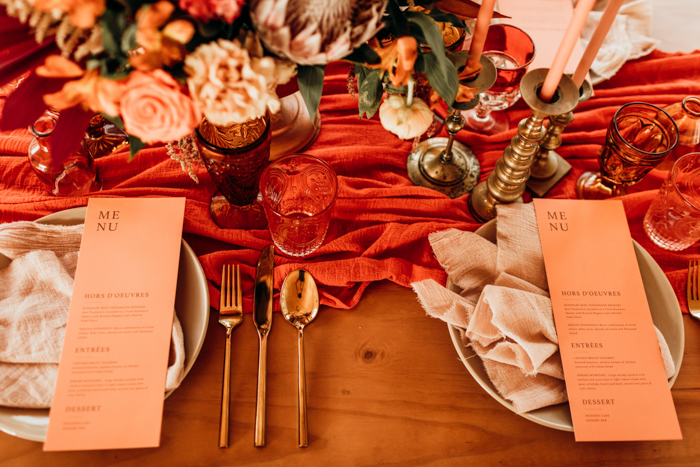 photo by Love, Anneliese Photography
It's official! Video meetings with your wedding vendors is the next big thing. Well, at least until we're all able to leave our homes again. We've been quite impressed with how quickly wedding vendors of all kinds—from florists to planners and even catering teams—have adapted to keep their couples' afloat during this crazy time. If you're new to video meetings, or just unsure where to start, we've come up with eight helpful tips to have you rocking video meetings with your wedding vendors!
Here are our eight tips for video meetings with your wedding vendors:
Create a vision board
Write down a list of questions, and send it beforehand
Test your video conference system
Ask for samples
Determine an appropriate time limit
Speak up about concerns or ask for more images after the call
Set post-isolation meeting goals
Trust your team
Be sure to scroll all the way through for explanations and additional advice!
Create a vision board.
We love vision boards! If you've been dreaming of all the little details for your day, now is the time to head over to Pinterest or Instagram and start grabbing all the inspo. Having a mood board will help you articulate your desires to your team and gives them something to "take away" after the call.
RECOMMENDED READING: 5 Steps for Making a Wedding Mood Board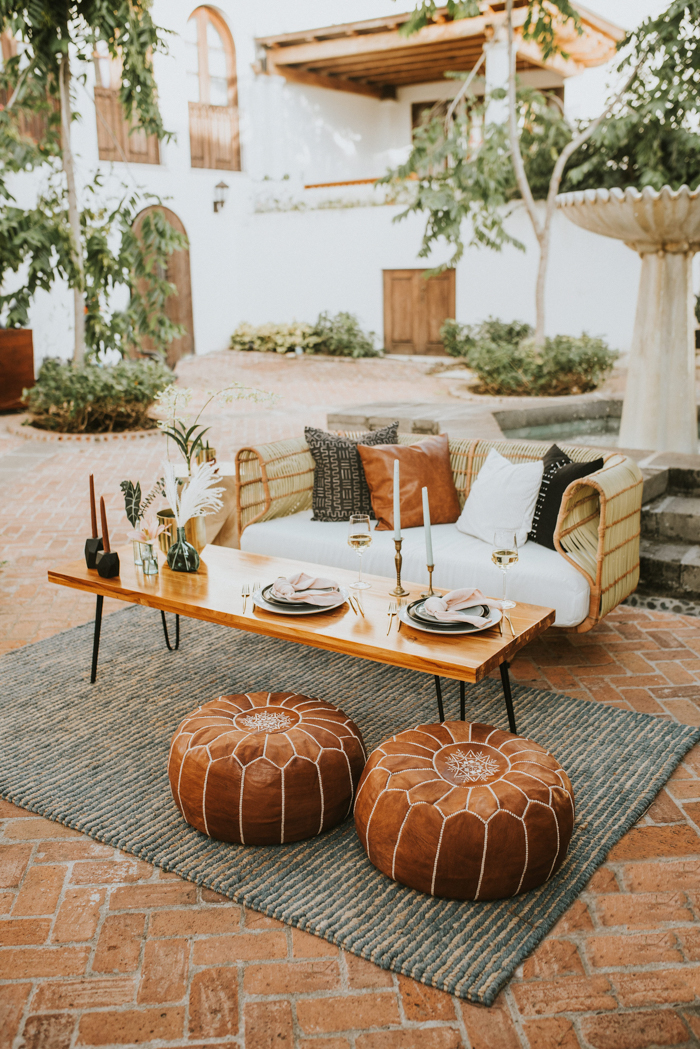 photo by Adri Mendez
Write down a list of questions, and send it beforehand.
Take the time to write down questions you have for each of your vendors so you can stay on track. As a courtesy to them, it's a great idea to send over your questions via email beforehand so they can prepare accordingly. If you don't know what questions to ask, that's OK! Most vendors will know the general things to go over with the two of you during the call. And, if nothing else, just get to know them and see if it's a personality fit.
Here are a few common questions to ask that are related to COVID-19:
Have you updated your contract to cover future pandemics or situations similar to COVID-19?
How are you currently handing rescheduled wedding dates?
Can we put a soft-hold on our date until more certainty comes surrounding recent events?
Test your video conference system.
Whether you're using Zoom, FaceTime, or any other video conferencing system, it's helpful to test it out beforehand so you can work out any kinks to the system! Make sure you're in a room without too much background noise so you can hear each other clearly. Bonus tip: If you're video chatting during the day time, face toward a window (so that the light is shining on your face versus behind it). That way, they can see your beautiful faces most clearly!
Ask for samples!
When it comes to vendors like catering, cake, and cocktails. Ask if your preferred vendors have any offerings for delivery. Then, set up a date-night table and get ready to video conference your tasting! Keep in mind that vendors may require a fee for this, but it's a great way to support your wedding industry team (and get a totally amazing date night meal).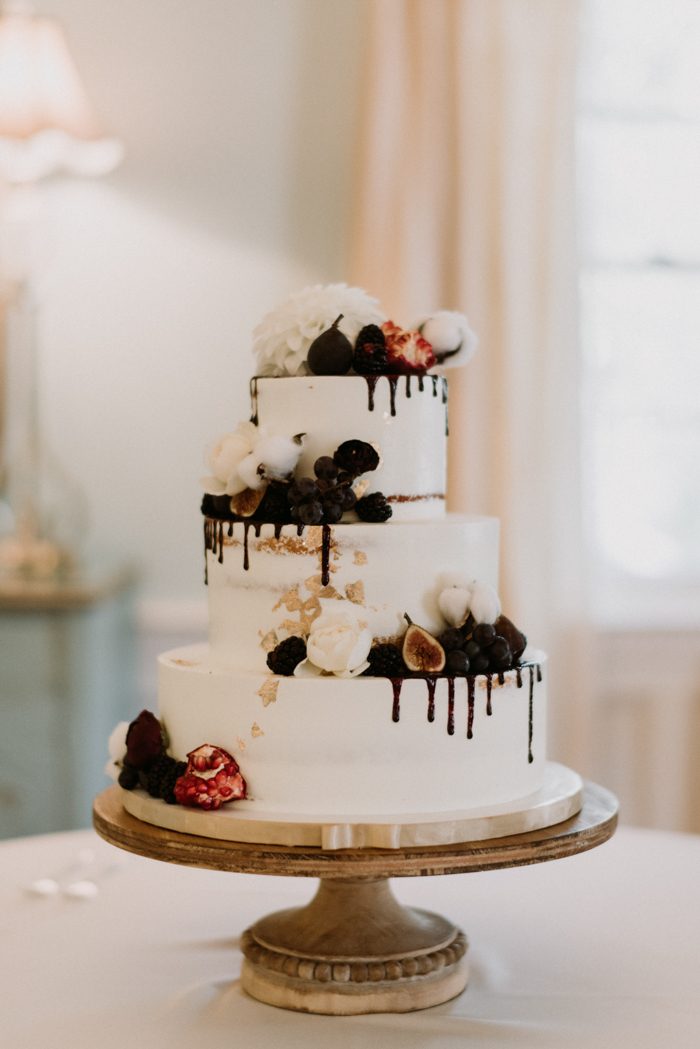 photo by Sean Money and Elizabeth Fay, cake by ABCD Cakes; see more from this wedding here!
Determine an appropriate a time limit.
It's safe to say we're all grasping for human contact these days, and it is easy to chat wedding planning for hours! To respect everyone's boundaries, determine a time limit you all are comfortable with before the call. That will help you stick to the most important information and, hopefully, still leave a little time for some extra conversation!
Speak up about concerns or ask for more images after the call.
When it comes to meetings with your design teams (planner, rentals, florist, venue, etc.) make sure you speak up if you're having a hard time viewing something on the video call. It's totally OK to ask for more images of the examples when you're finished with the video call.
Set post-isolation meeting goals.
Start planning on tentative in-person meetings with all of your vendors so that you can get things moving once stay-at-home orders are lifted. This will also help you have something to look forward to and know the big decisions you'll need to make as soon as you can.

photo by Michelle Agurto Photography; event planning by Etica Events; see more of this wedding inspiration here!
Trust your team.
At the end of the day, we're all in this together. Your wedding vendors are in this industry because they love to see your day become everything you dreamed of. When it comes to video meetings with your wedding vendors or any decisions that may follow, trust your gut and trust your team!
We hope you're feeling confident as ever for video meetings with your wedding vendors! Looking for more COVID-19 related content? We've got you covered:
Wedding Planning During COVID-19: Advice for Couples
Change the Date Cards + Tips for Announcing Your Wedding Postponement
Bridal Loungewear for Comfy Wedding Planning at Home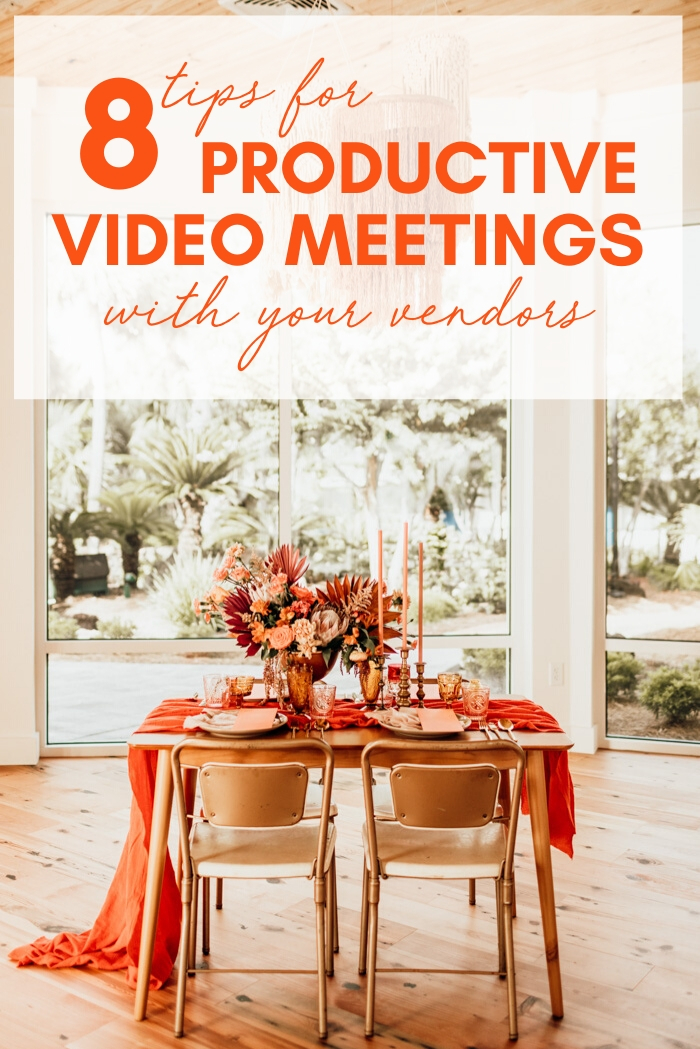 photo by Love, Anneliese Photography