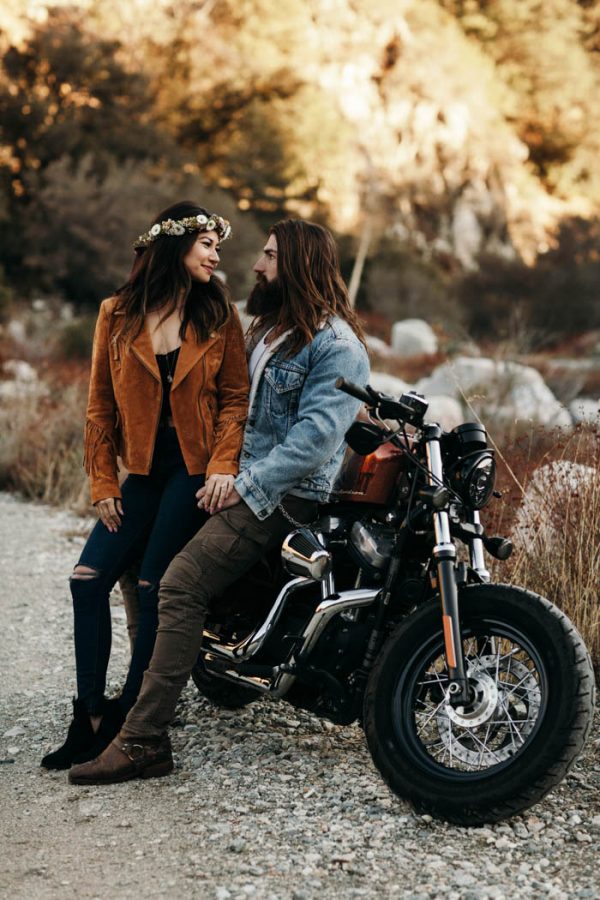 To celebrate three years of marriage and seven years as a couple, Christina and Sam recruited the talented Jonathan Yacoub Photography to capture some incredibly dreamy anniversary photos in Mount Baldy, California. As the co-owner of a successful wedding planning company, Cake & Punch Productions, Christina knows how easy it is for work to take top priority in the day-to-day grind. So, she planned this special anniversary shoot with her husband to ignite the spark in their marriage and to encourage couples to keep the romance alive in their own relationships. She and her husband looked fab in '70s inspired fringe and denim while they took an adventurous motorcycle ride through the mountains with their adorable corgi in tow.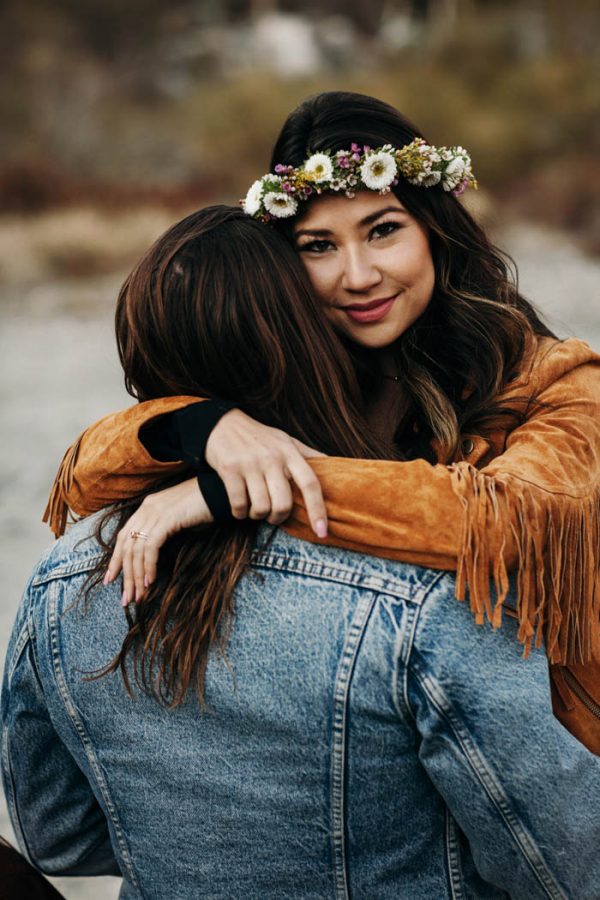 From Christina: As a wedding planner, I love what I do and my clients mean so much to me, but it's easy to put your own relationship on the back burner when you are so focused on everyone else. Creating an anniversary shoot with my husband felt so special. It was like we were engaged all over again! This shoot reminded me how giddy we were when we first got engaged, but the photos captured something different this time. It captured the confidence and love that has grown after getting married.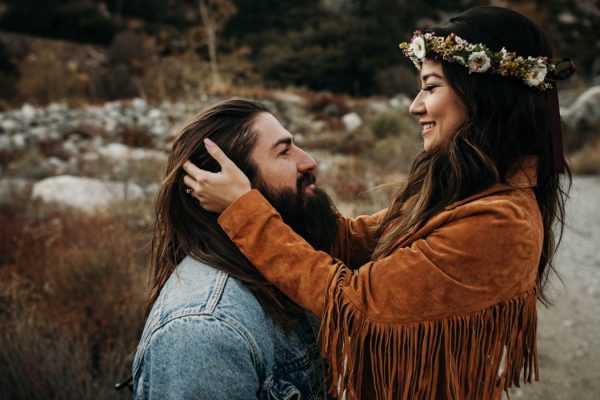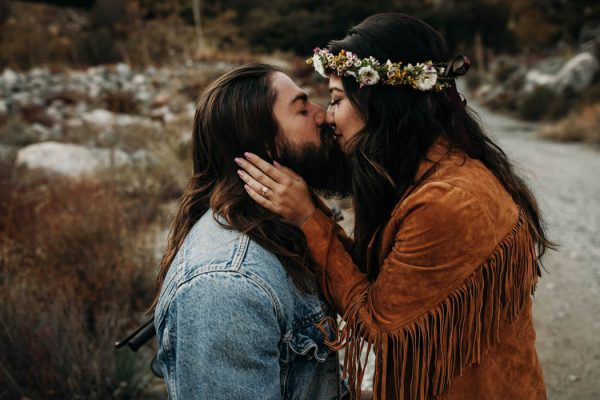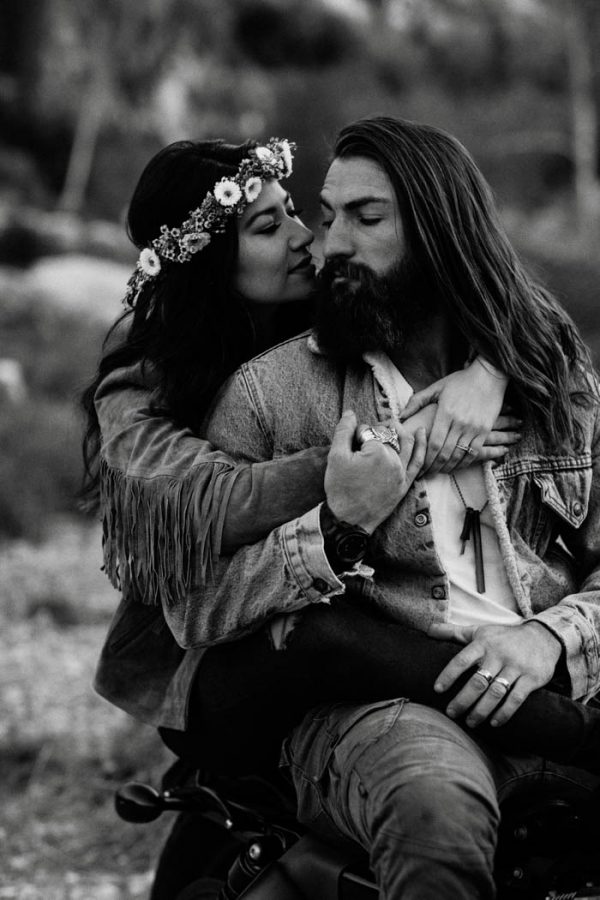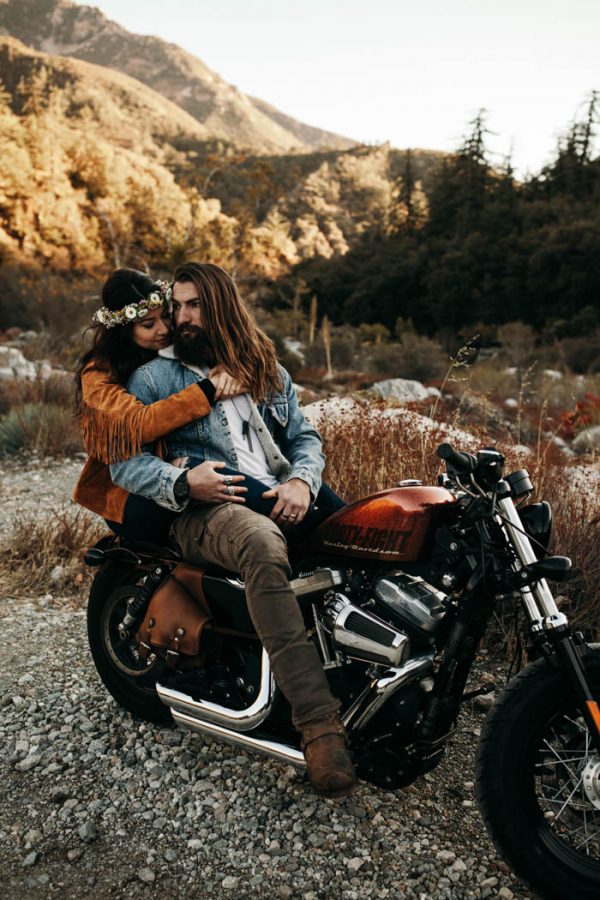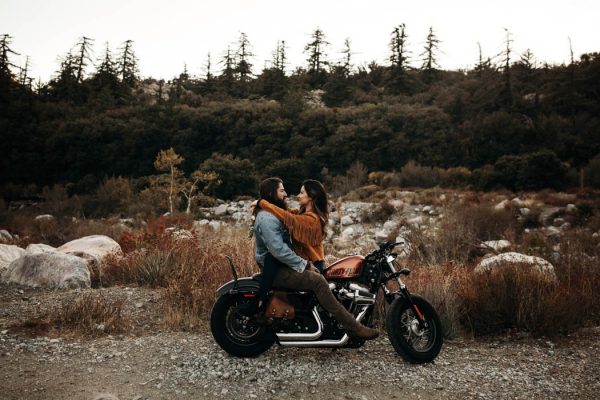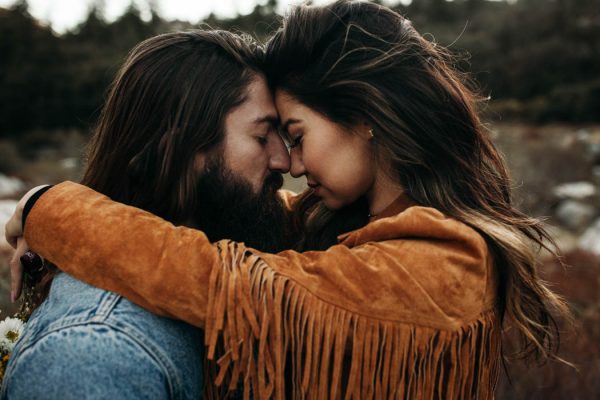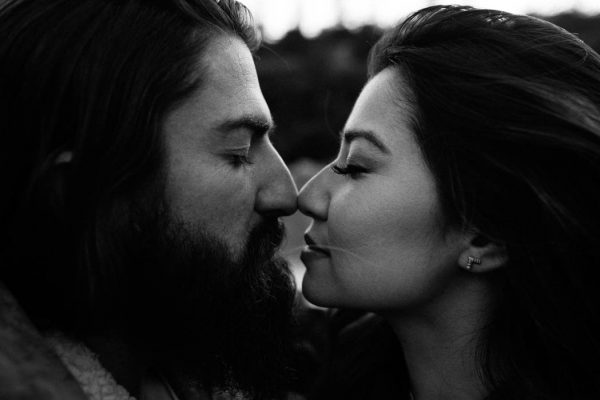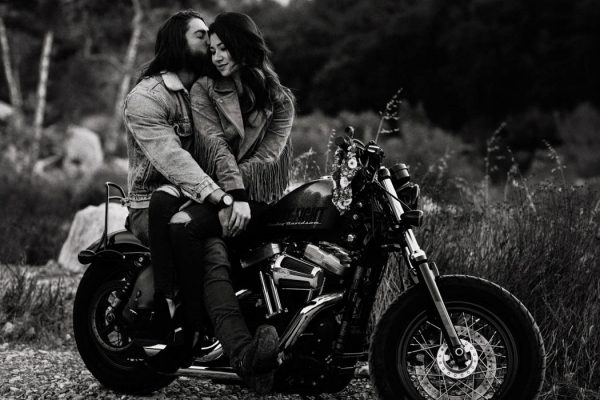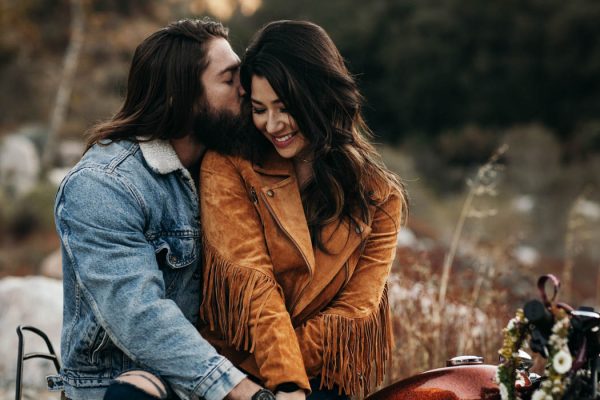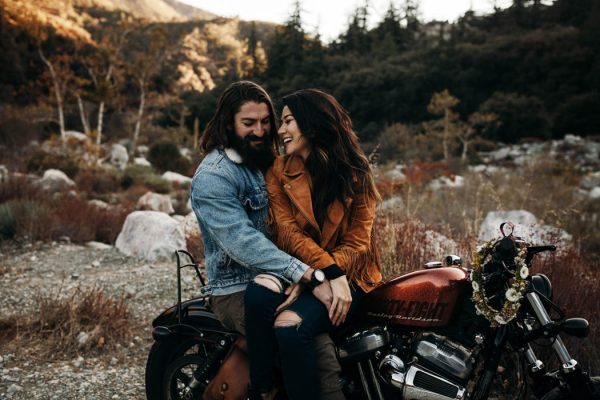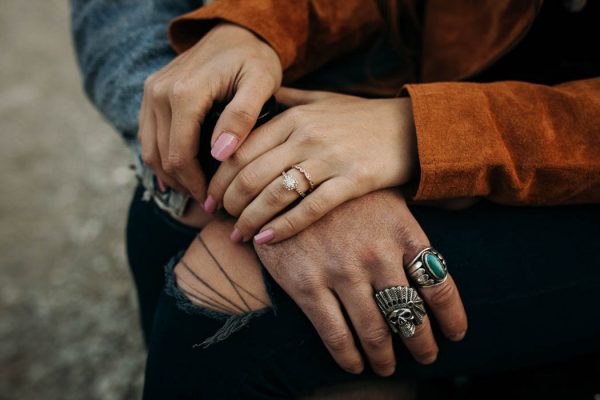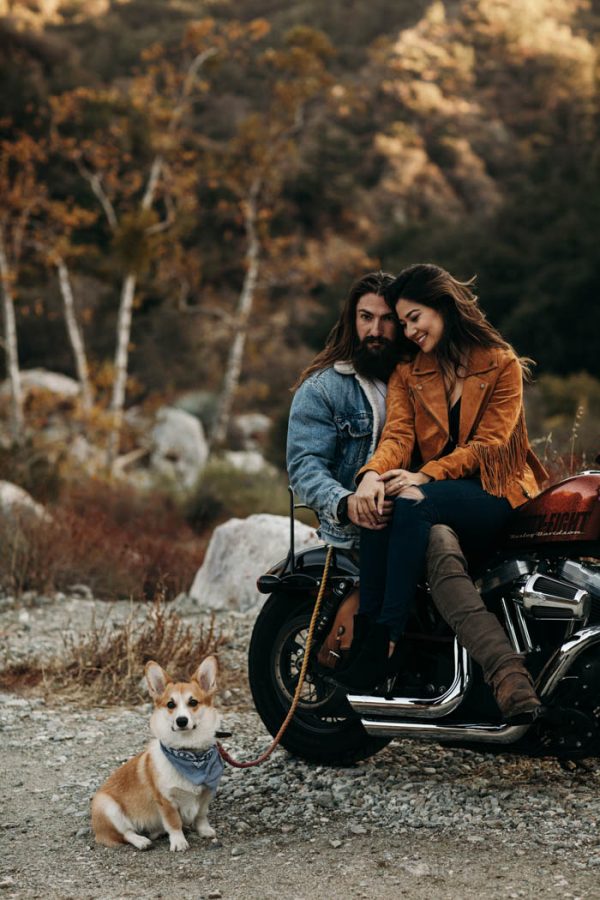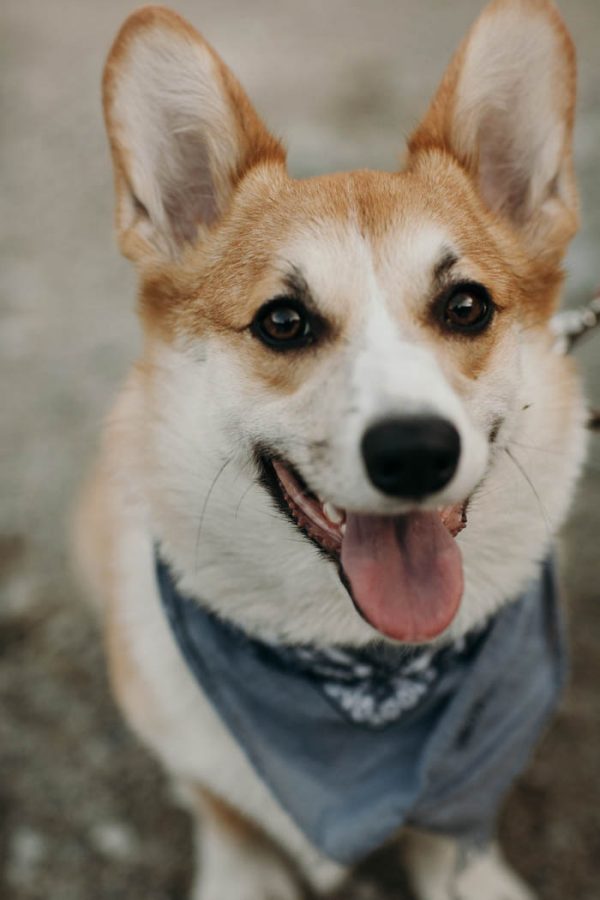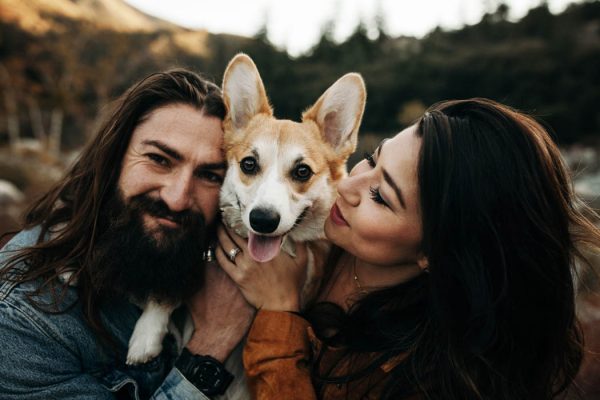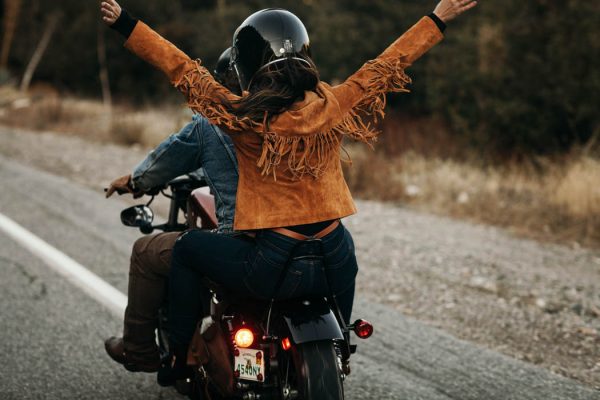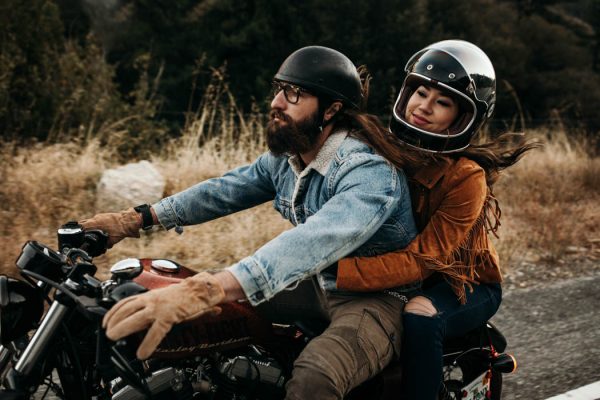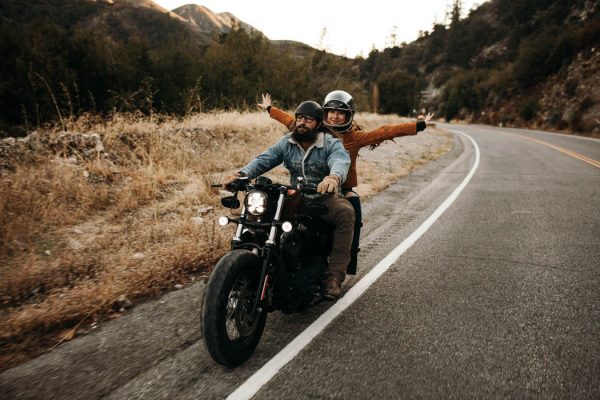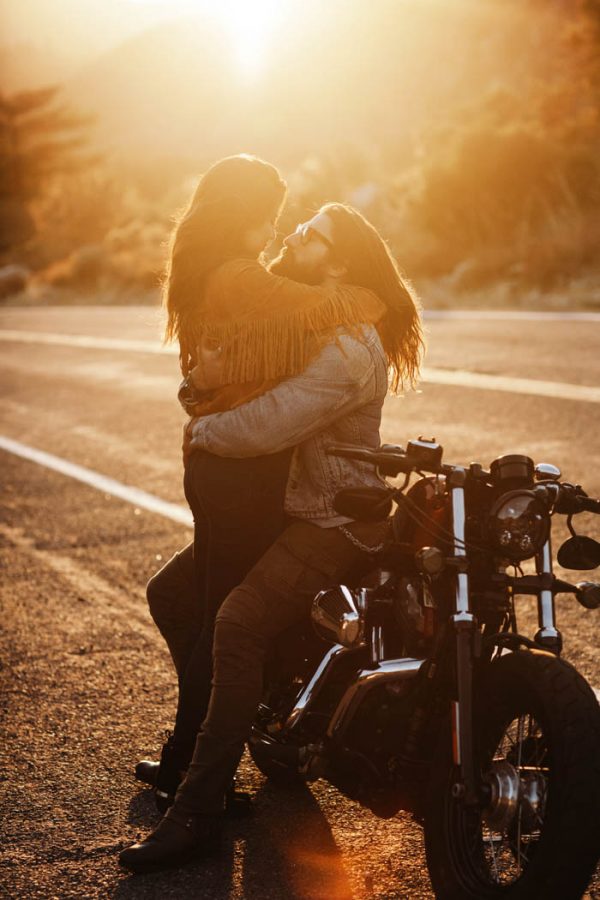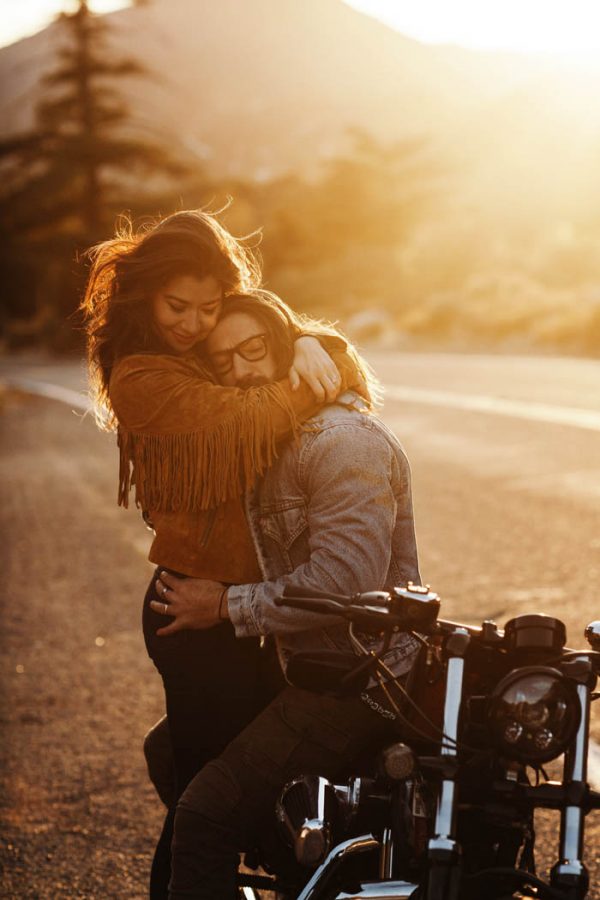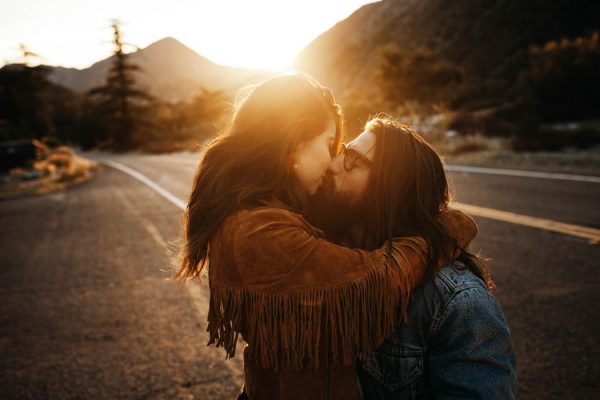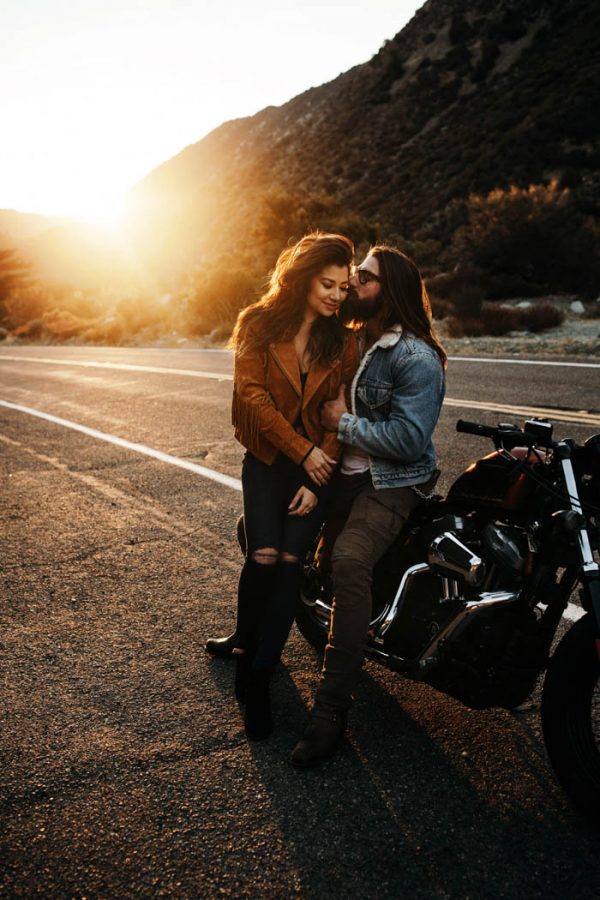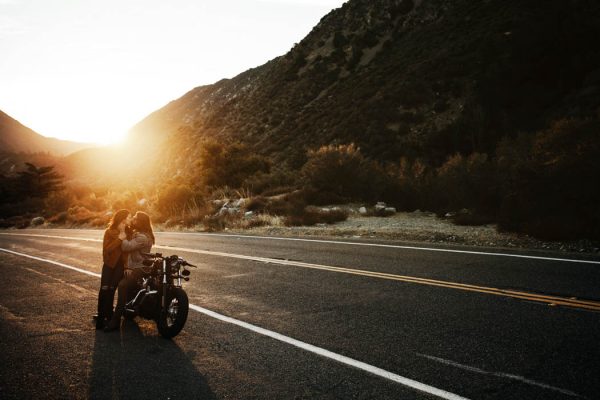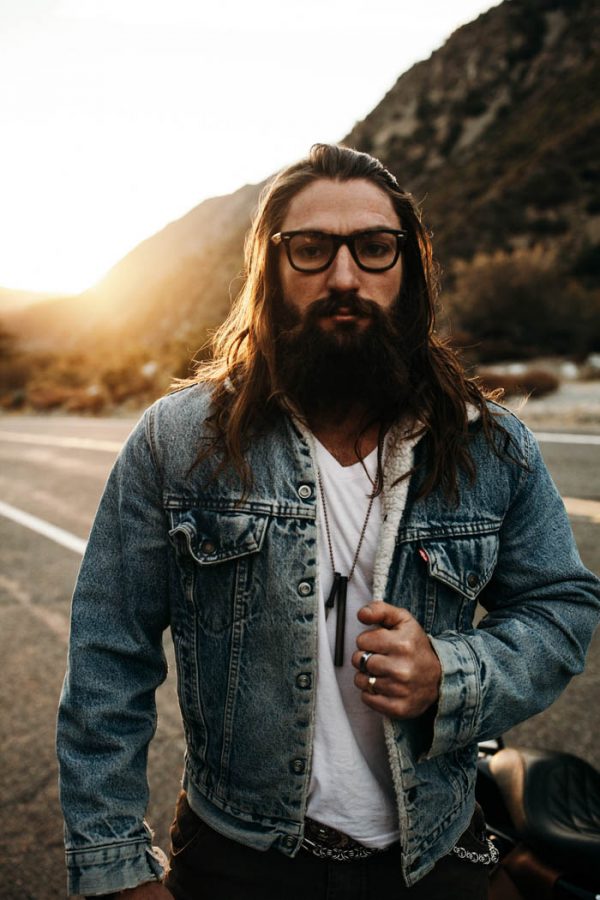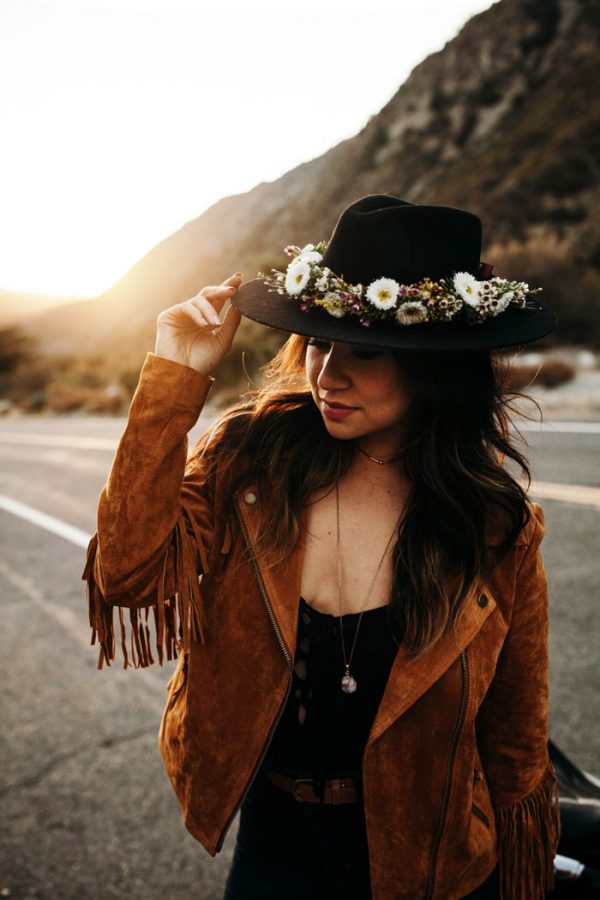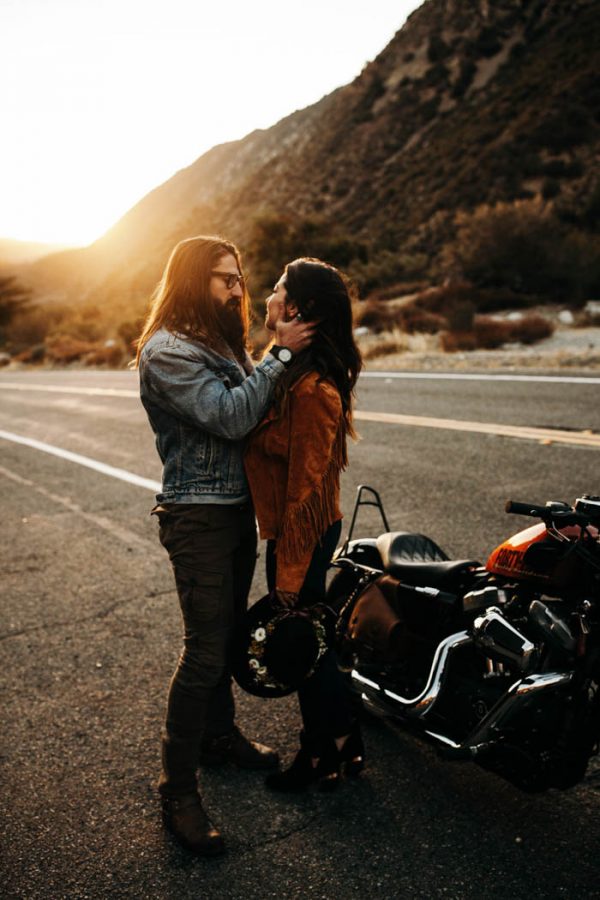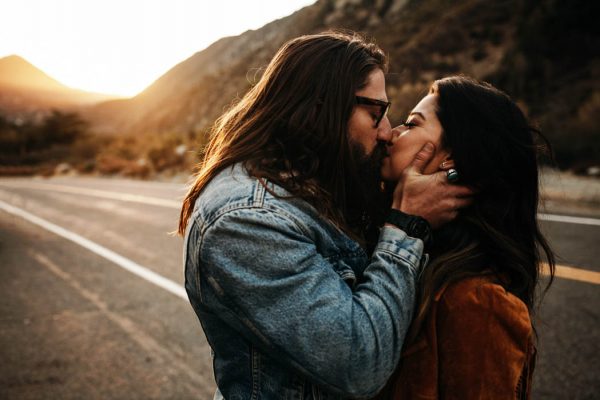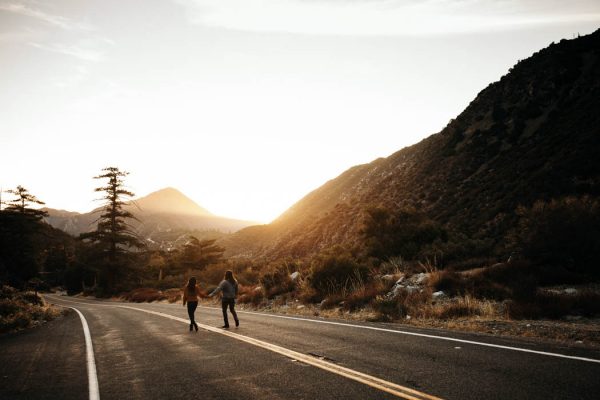 Congratulations to Christina and Sam on three years of marriage, and a special thanks to Jonathan Yacoub Photography for sharing these amazing photos with us! Are you in love with the '70s style this couple chose? Get ready for more retro and fab inspo because this '70s wedding inspiration truly looks like it came from another era!