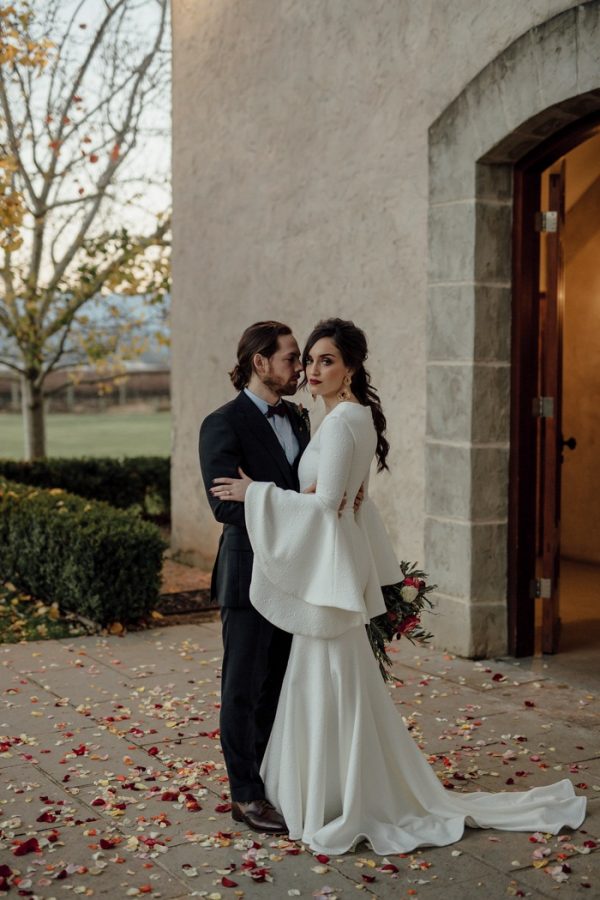 Ashleigh and Darren's moody Stones of the Yarra Valley wedding is giving us all the heart eyes. We can't get enough of Ashleigh's dreamy Suzanne Harward bridal gown, the jewel tone florals by I Heart Flowers, and the actual jewels Ashleigh is wearing by Stephanie Browne – hello statement earrings. These romantic details were the perfect addition to their stylish wedding. Free the Bird was there to capture these details and the love these two have for each other.
The Couple:
Ashleigh and Darren
The Wedding:
Stones of the Yarra Valley, Melbourne, Australia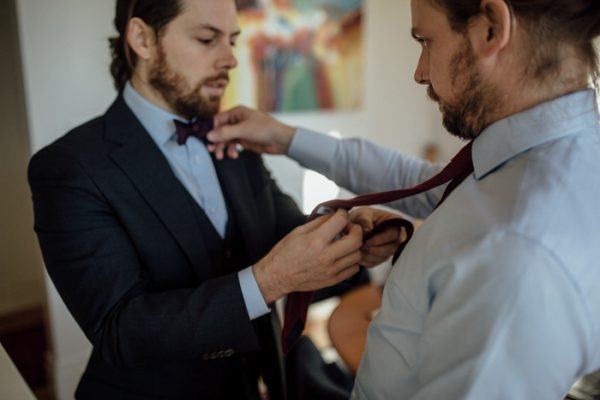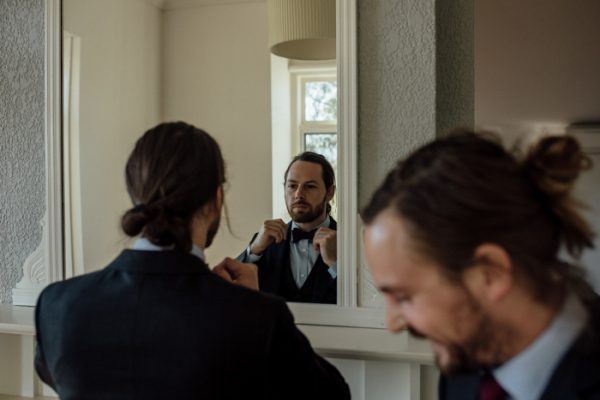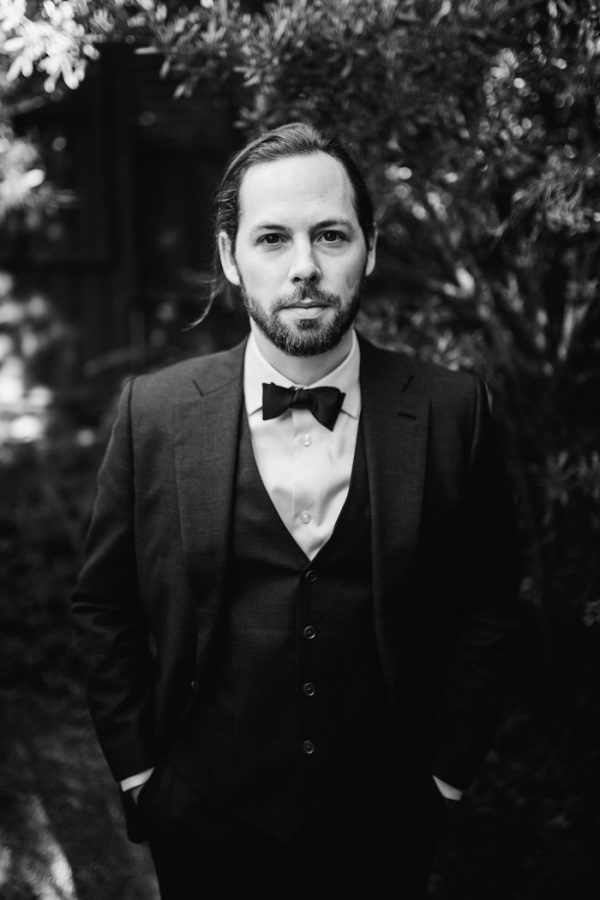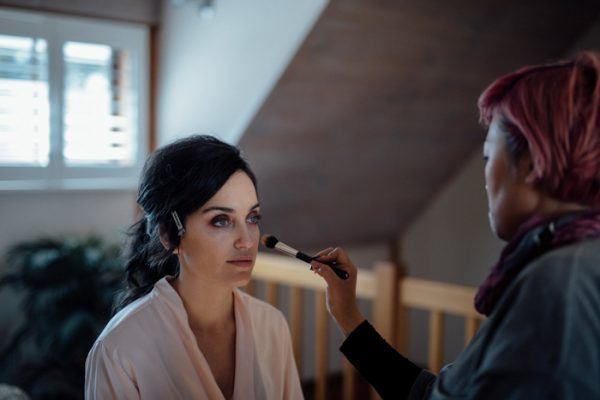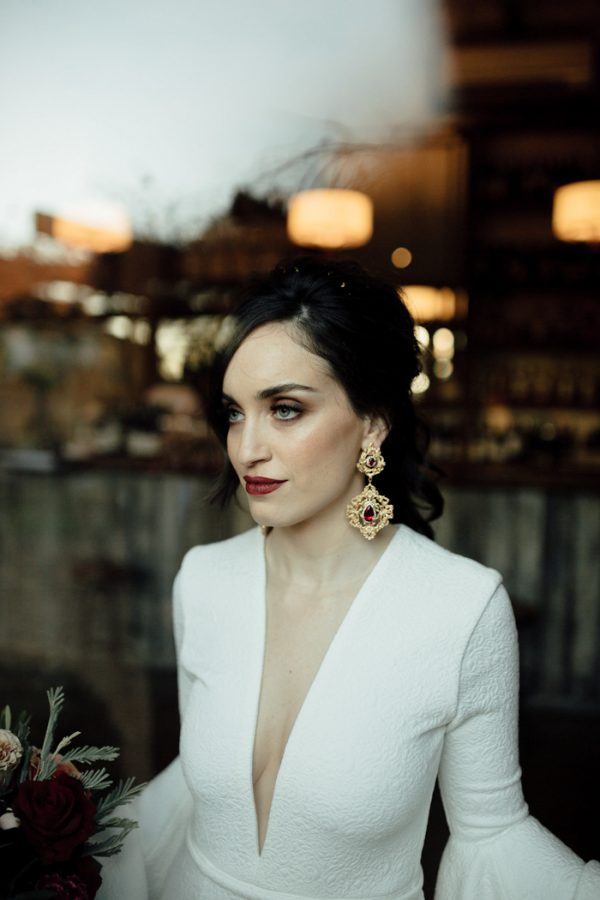 Being a winter wedding in the Yarra Valley, warmth was a big factor. A long sleeve dress was always on the cards, but to find something as beautiful as the Bell gown by Susanne Harward was a dream. It was dramatic, elegant and so comfortable. Because it was quite a simple dress in fabrication, statement earrings were a must. These gold and ruby earrings from Stephanie Browne will be something we hold onto forever.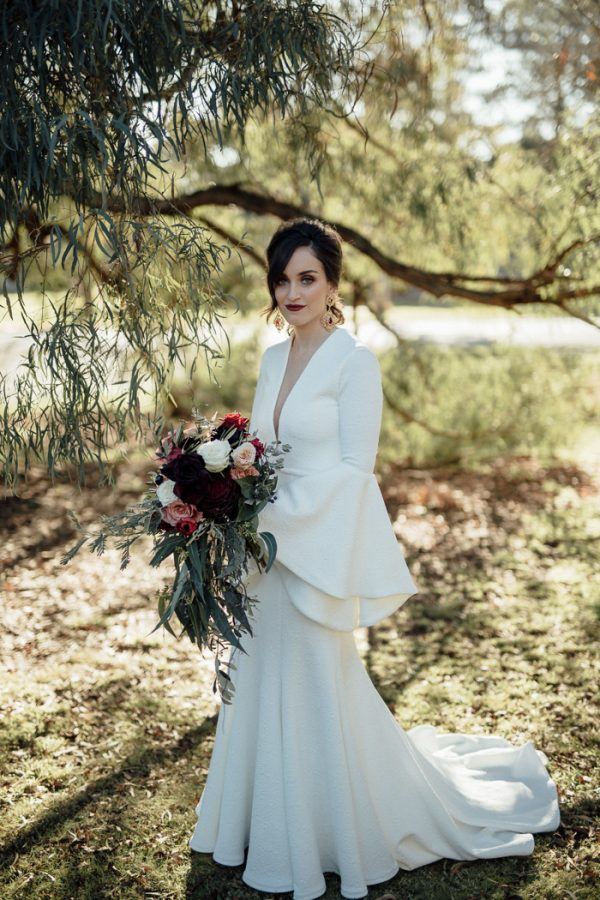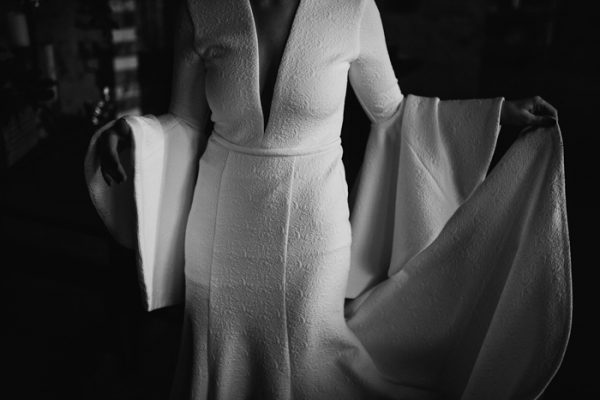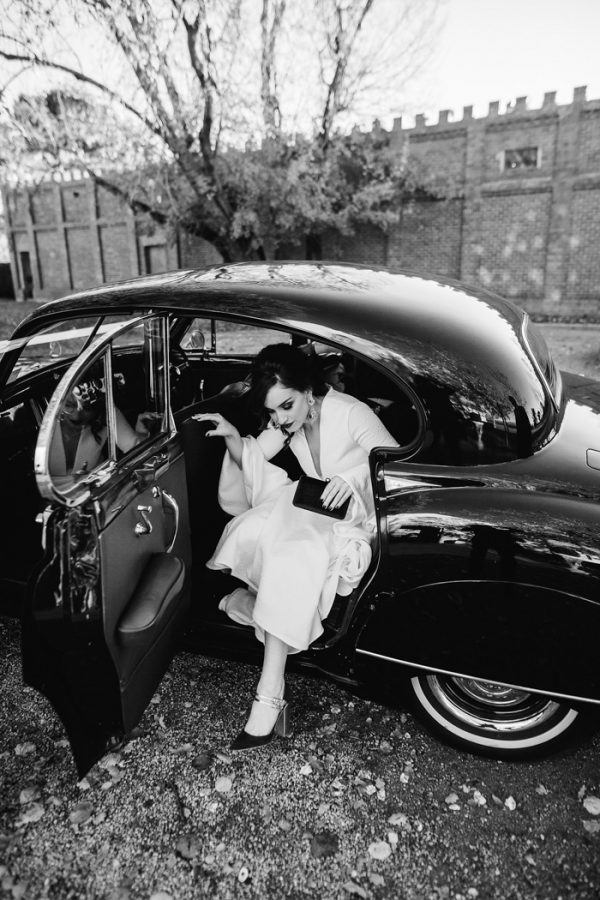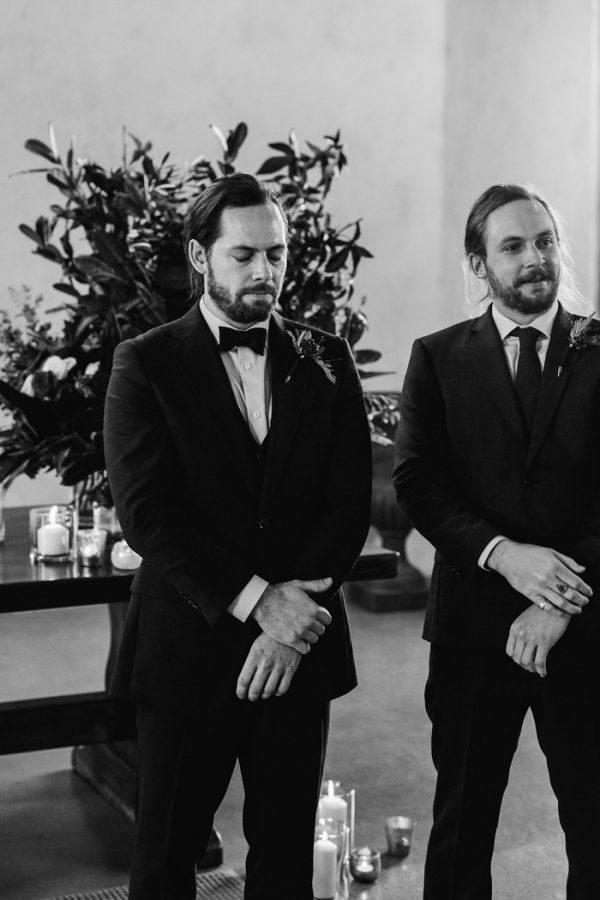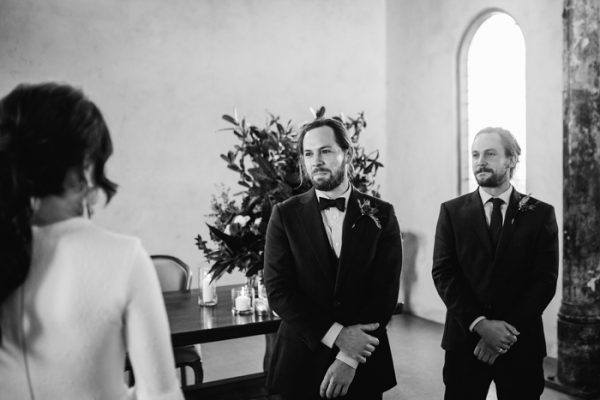 The most memorable moment for both of us, the first moment that we saw each other in the Chapel was a feeling that we cannot explain. People had told us about 'that moment' during the planning, but we didn't expect it to be such an overwhelming moment.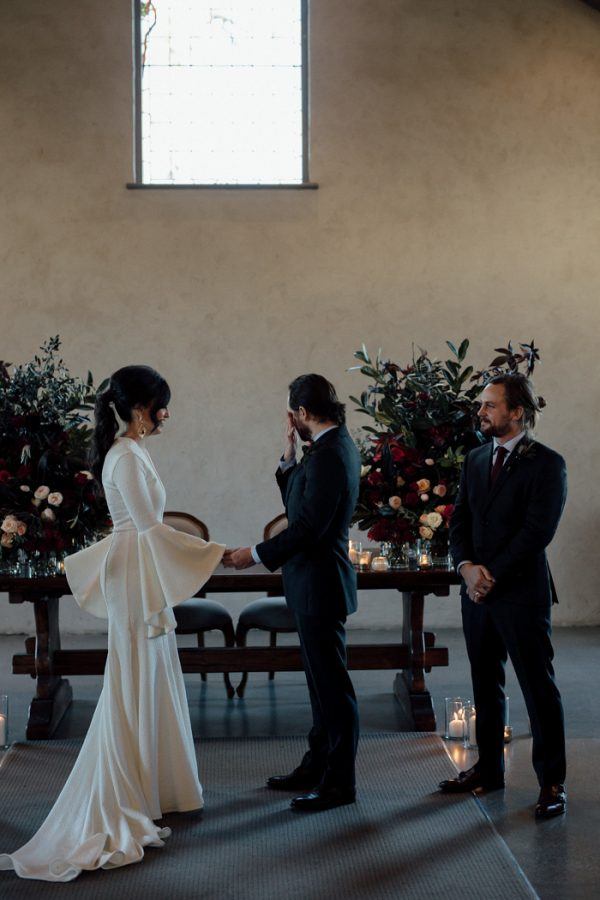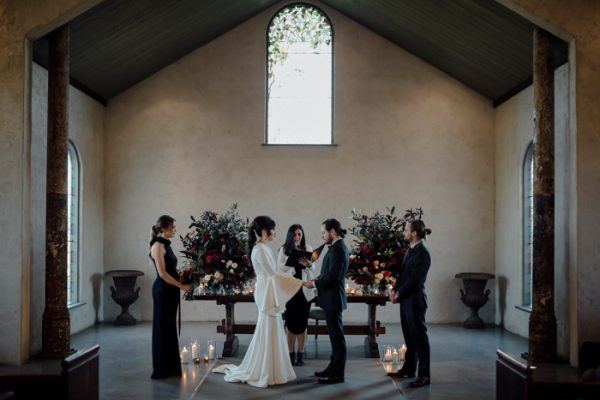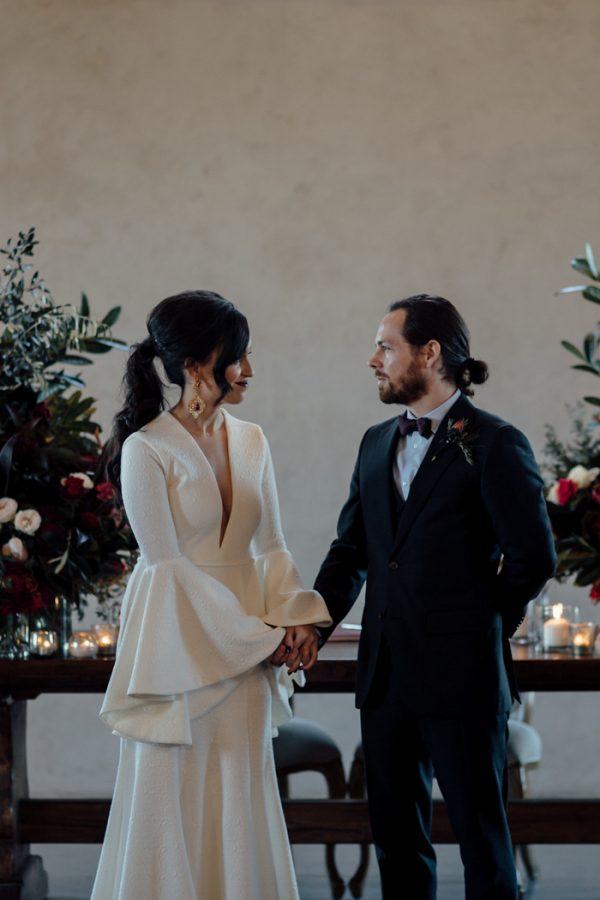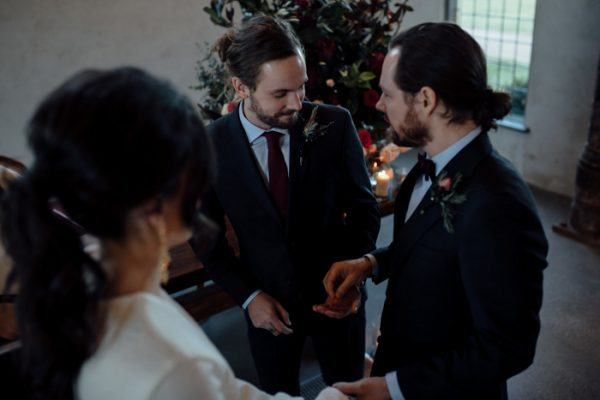 We had an incredible celebrant, Lara, who guided us through this process. She had so many great examples of how to create a ceremony that is meaningful to you. It was important to us that rather than readings, we had words that were actually about us as a couple. Lara spent a lot of time getting to know us as a couple, and did a fantastic job of taking all of our loved ones through our 'story'. In addition to that, we had our super talented brother in law Mark playing acoustic guitar during the procession and after the ceremony, and Darren's sister Brittany was terrific as our MC throughout the day. Having family involved with these special roles made it all feel so much more personal.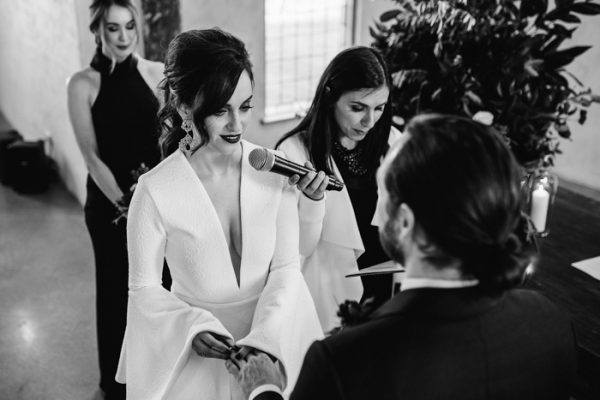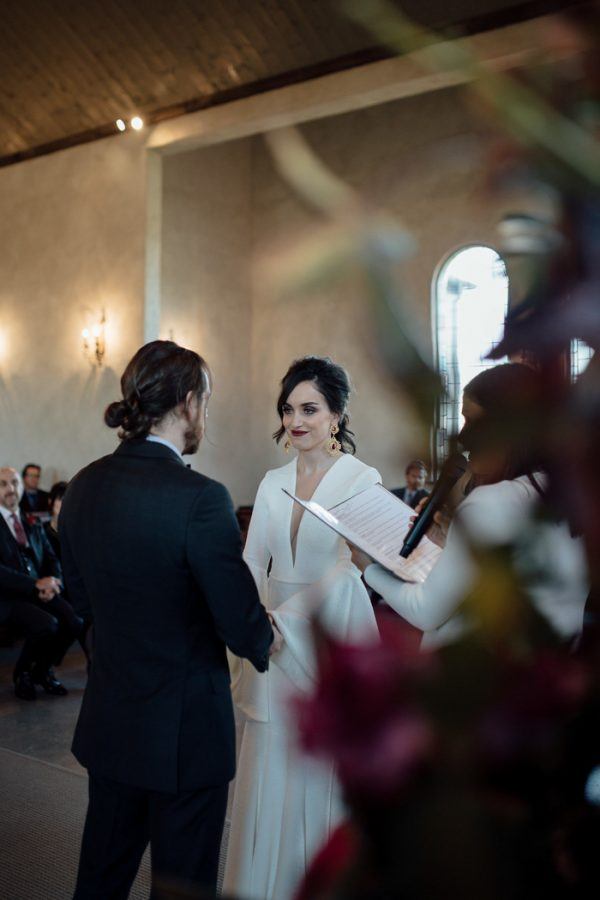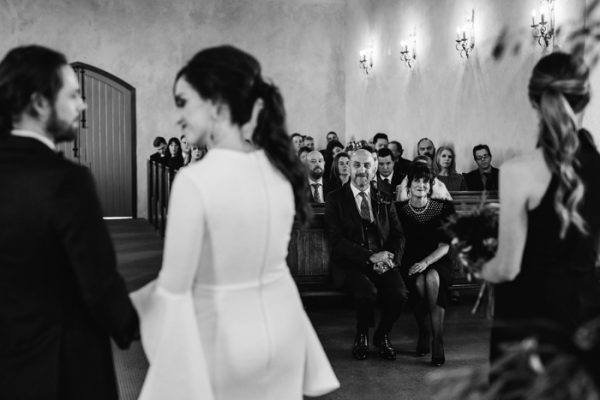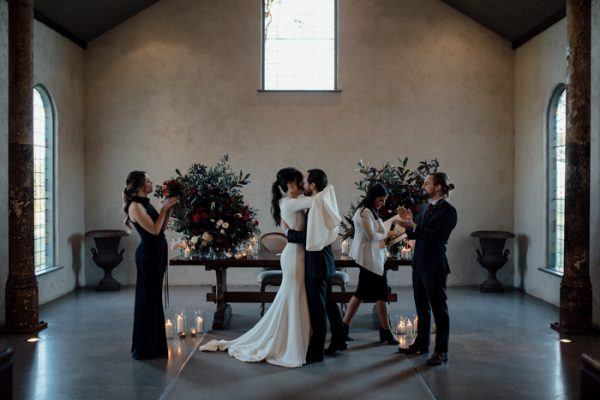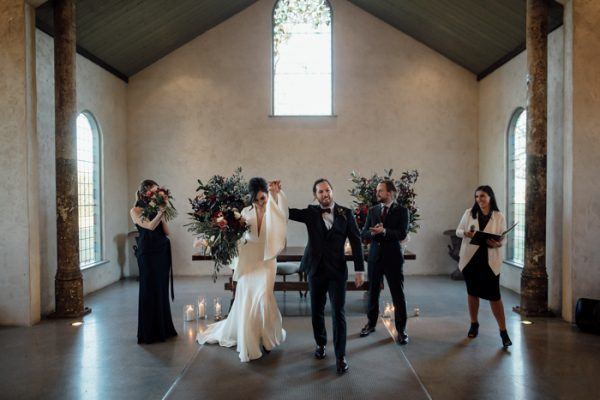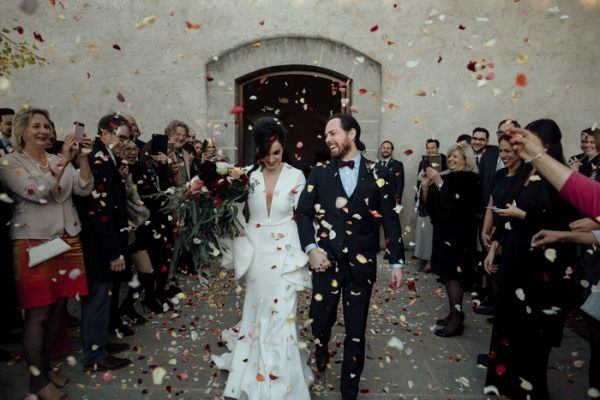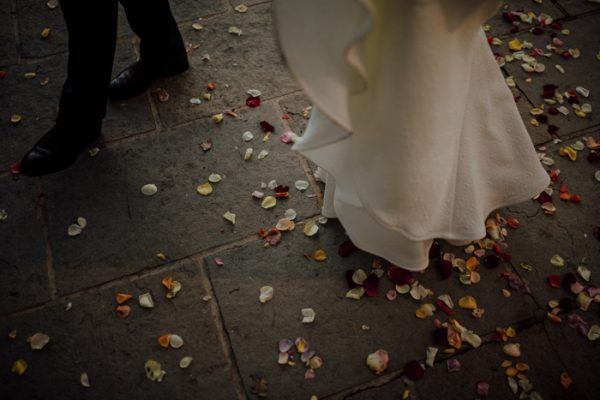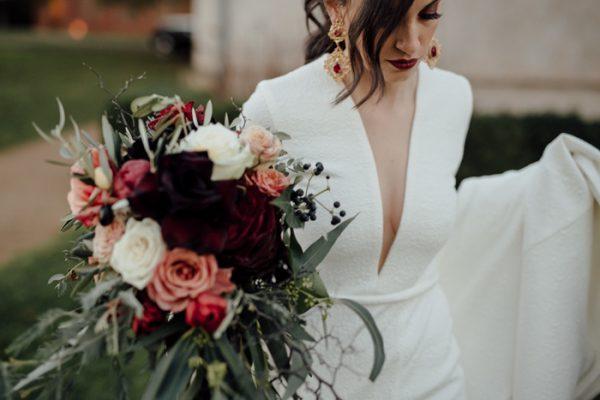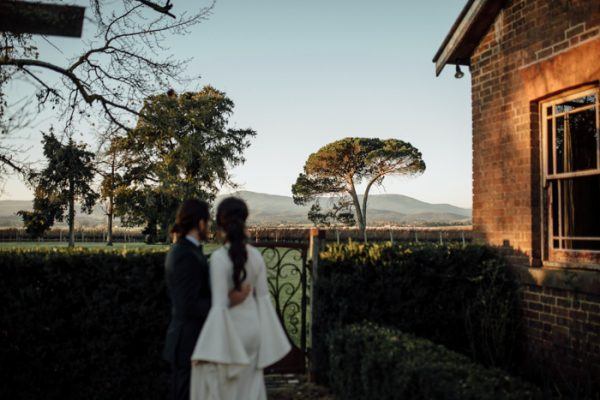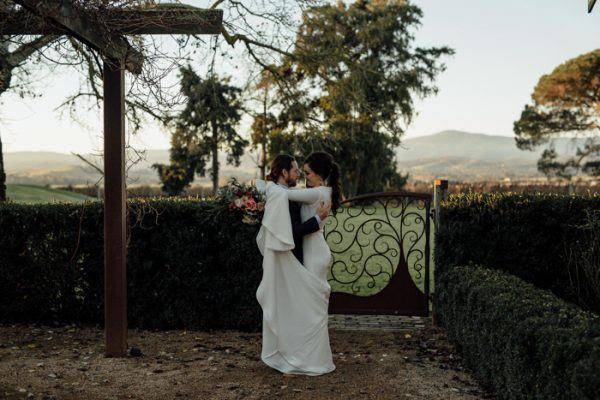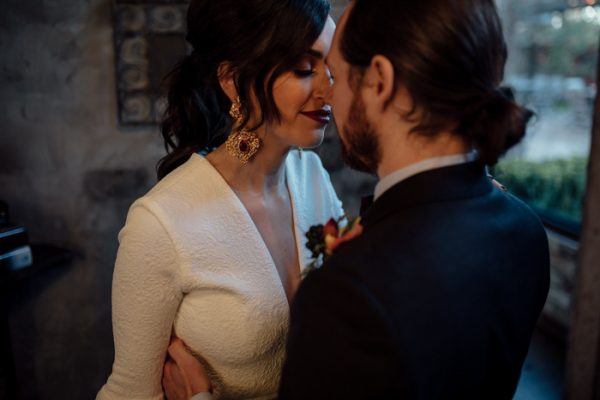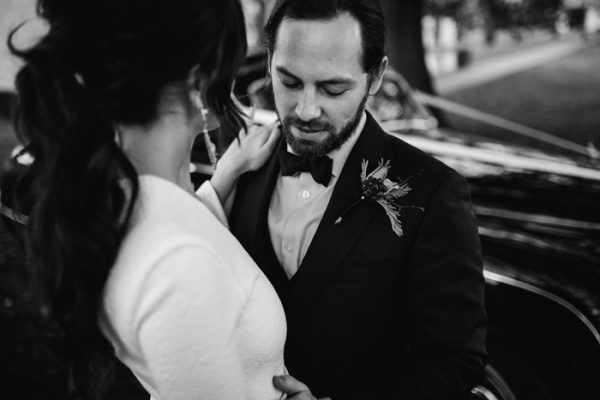 Jai from Free the Bird was an absolute dream to work with. We are both a bit awkward in front of the camera, but he was unobtrusive, so we just acted like ourselves while he worked his magic. A lot of our family commented on how great he was, never getting in the way of the day, but somehow capturing all the most magic and intimate moments. We have so many stunning photos, we don't know how we will narrow it down for our album.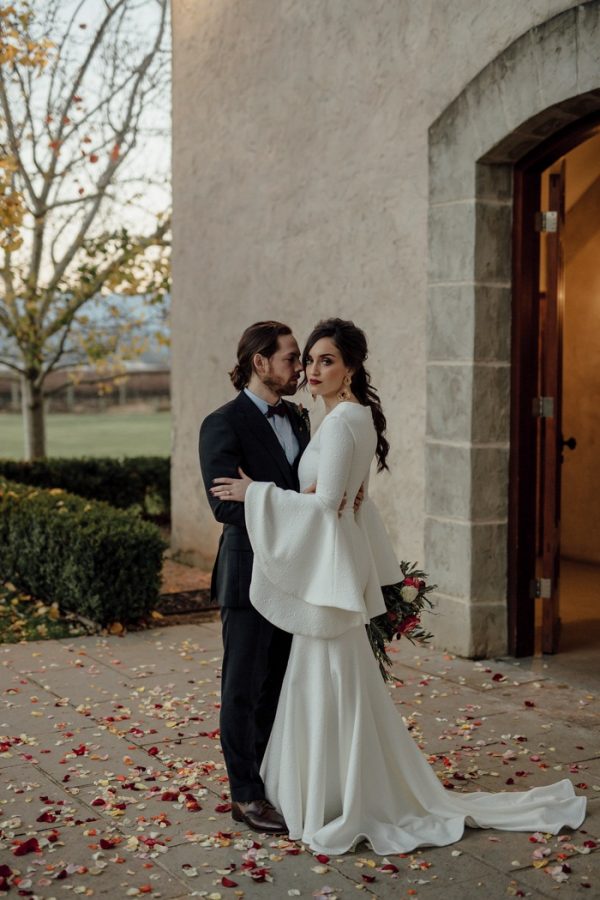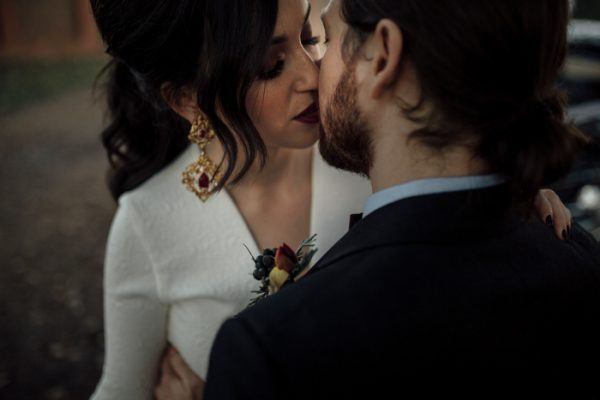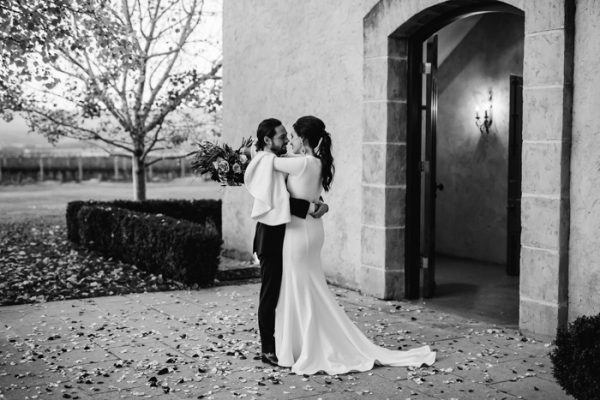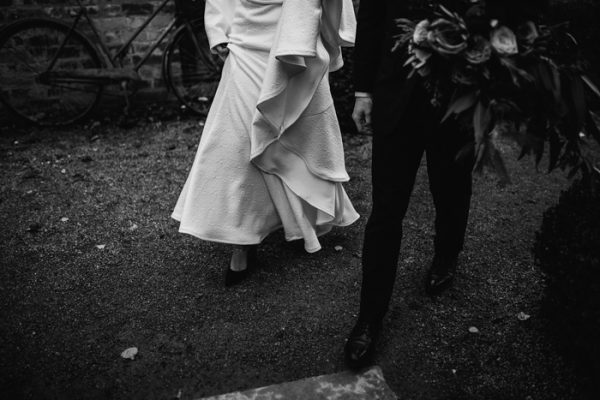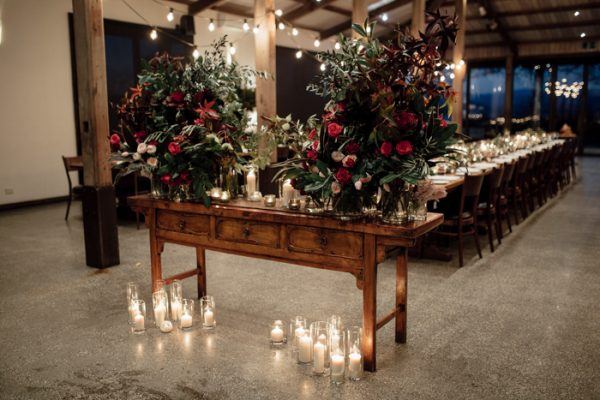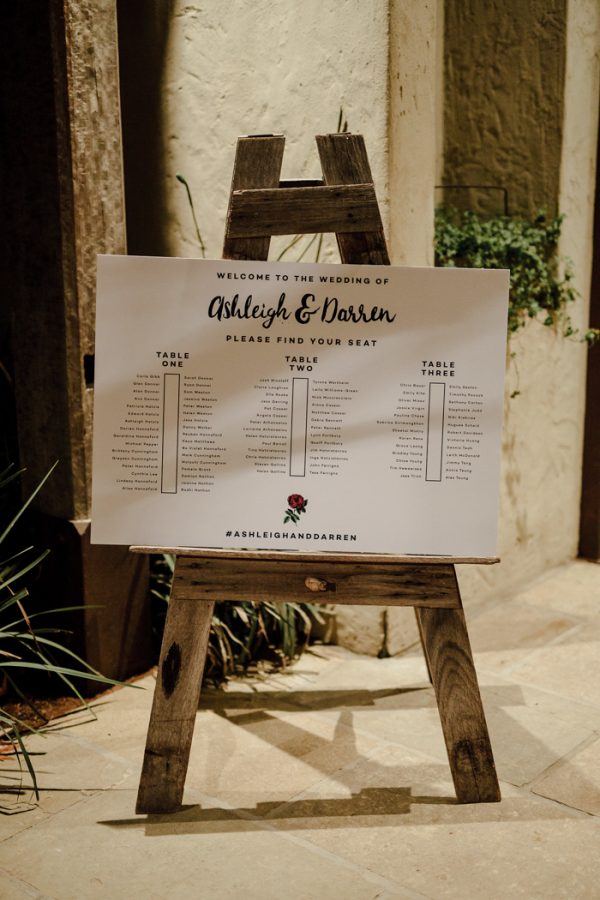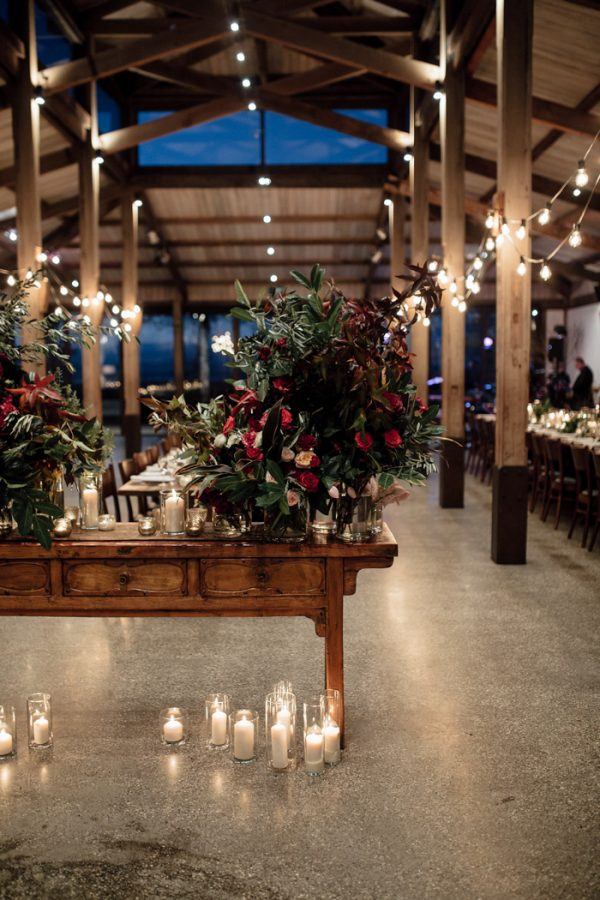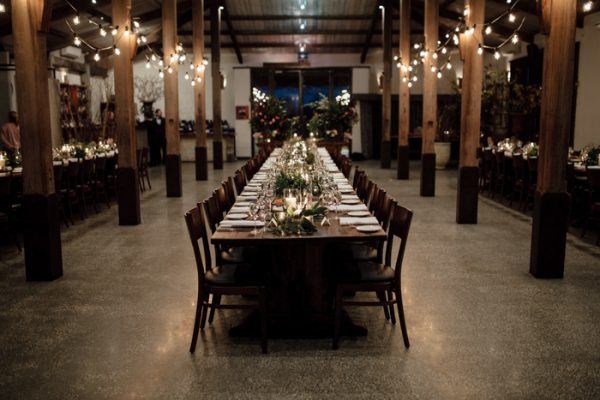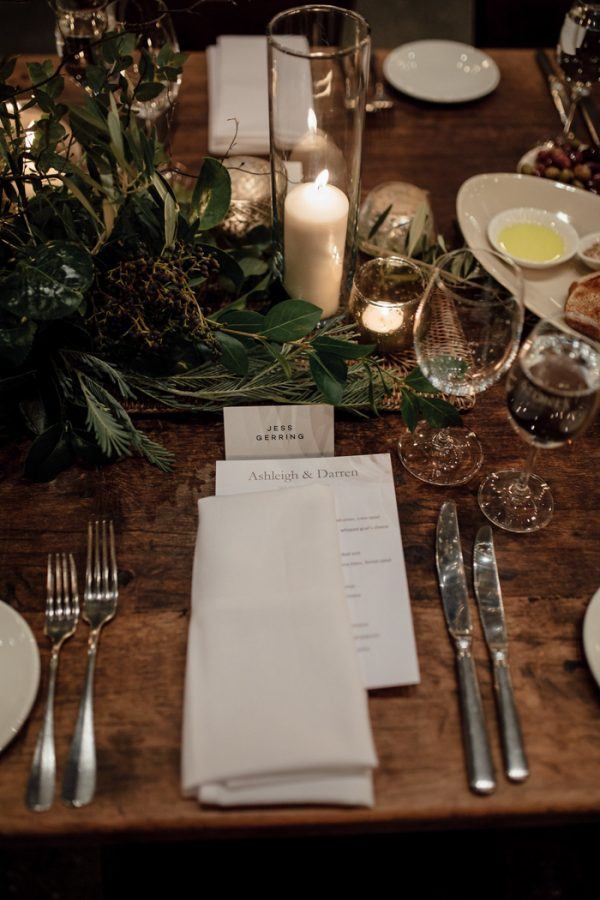 We both like quite dark, wintery colours, so when we chose a June wedding date, we very quickly went towards burgundies, charcoal and deep greens. Not only do they bring a warmth to the chill of winter, there is something very romantic and elegant about these tones to us.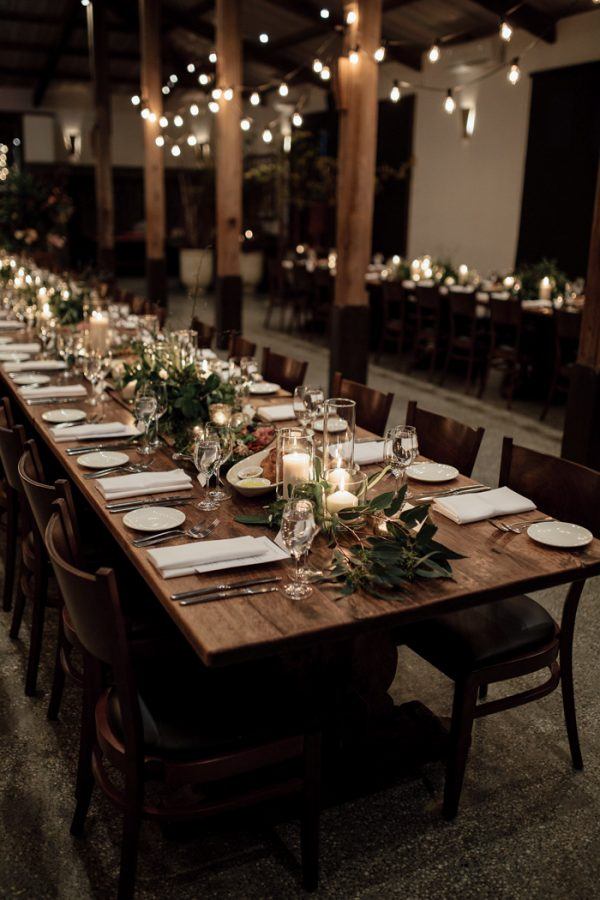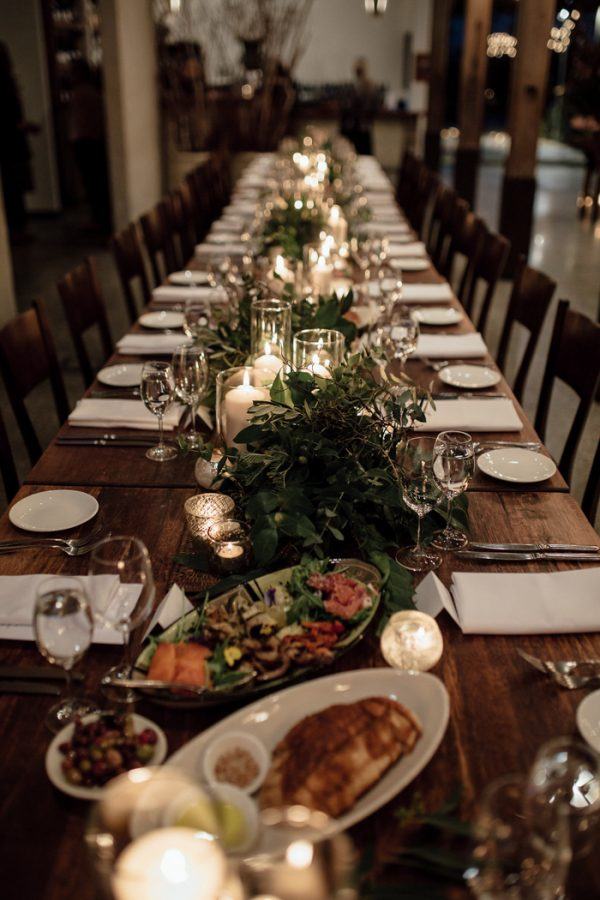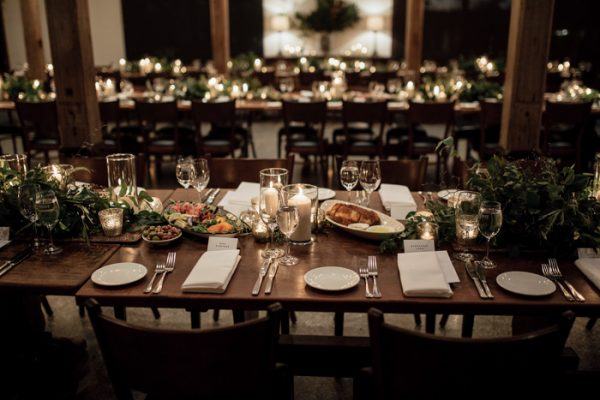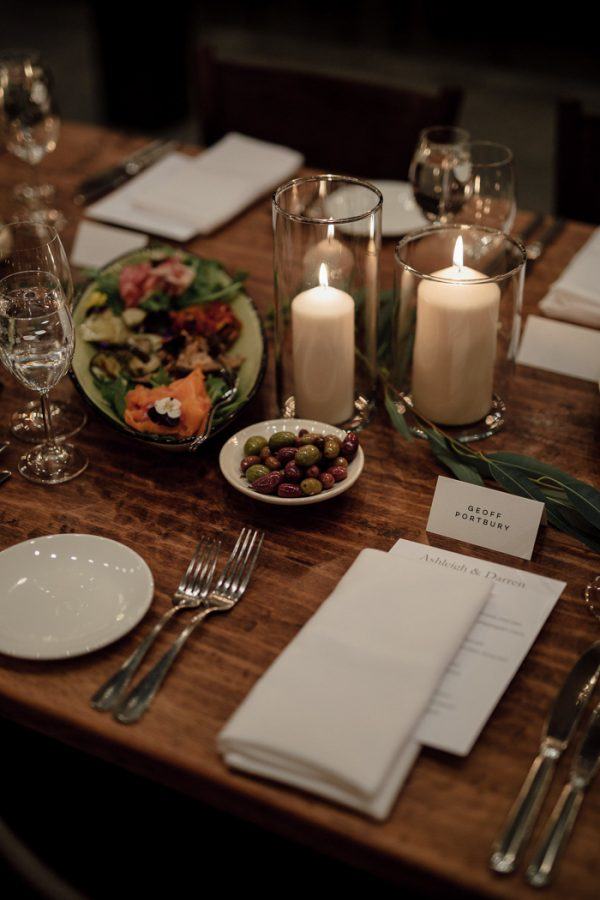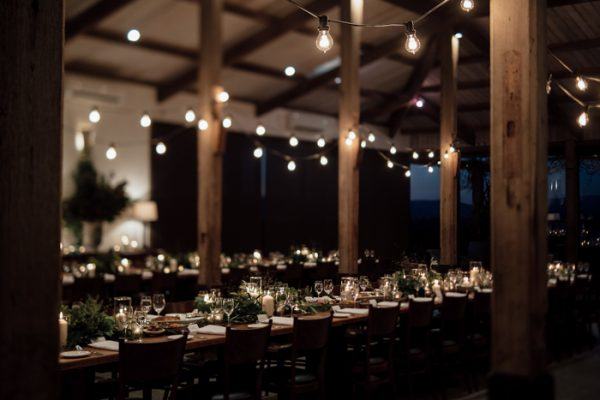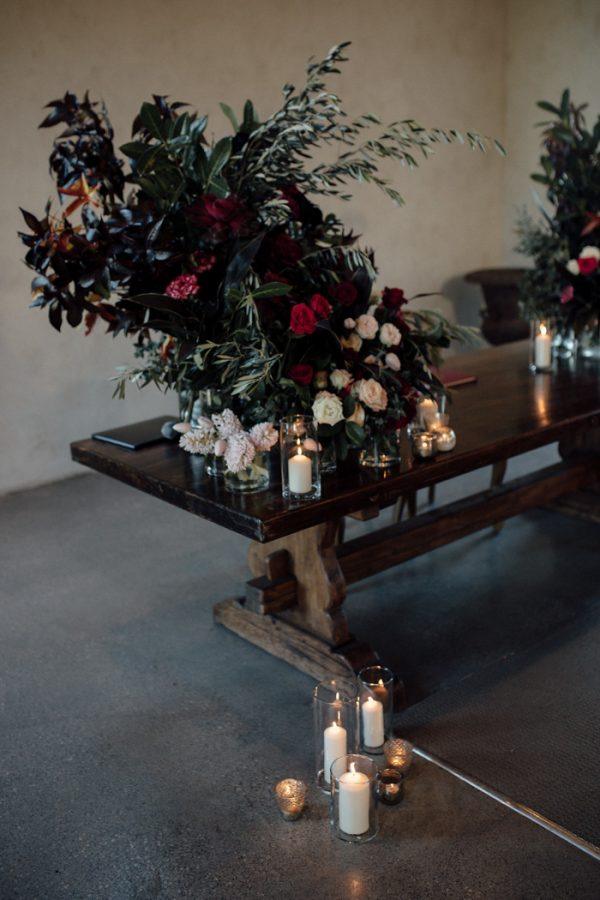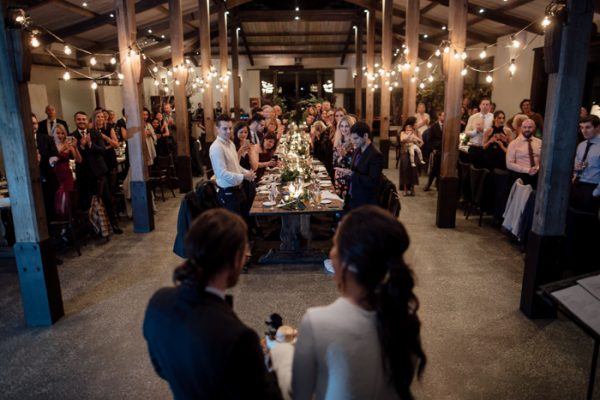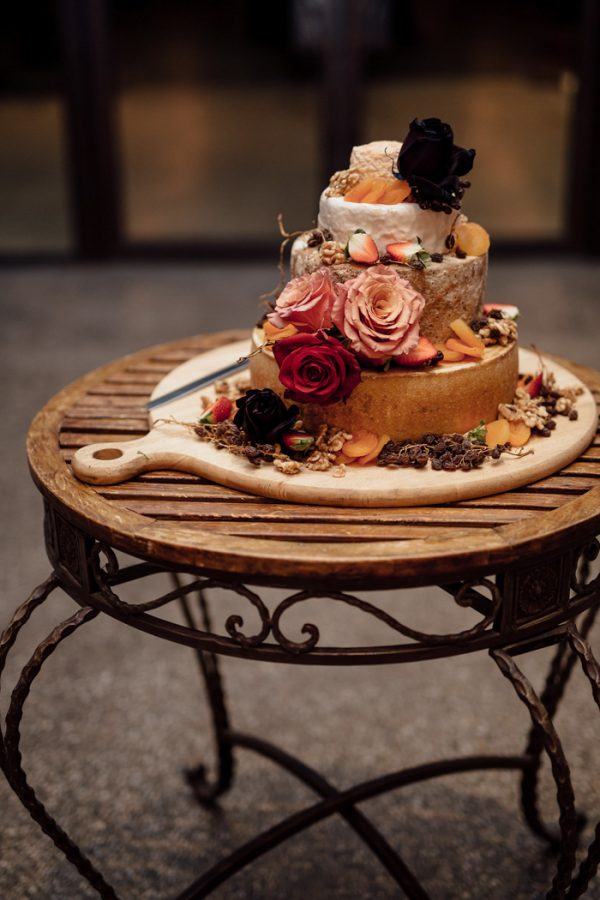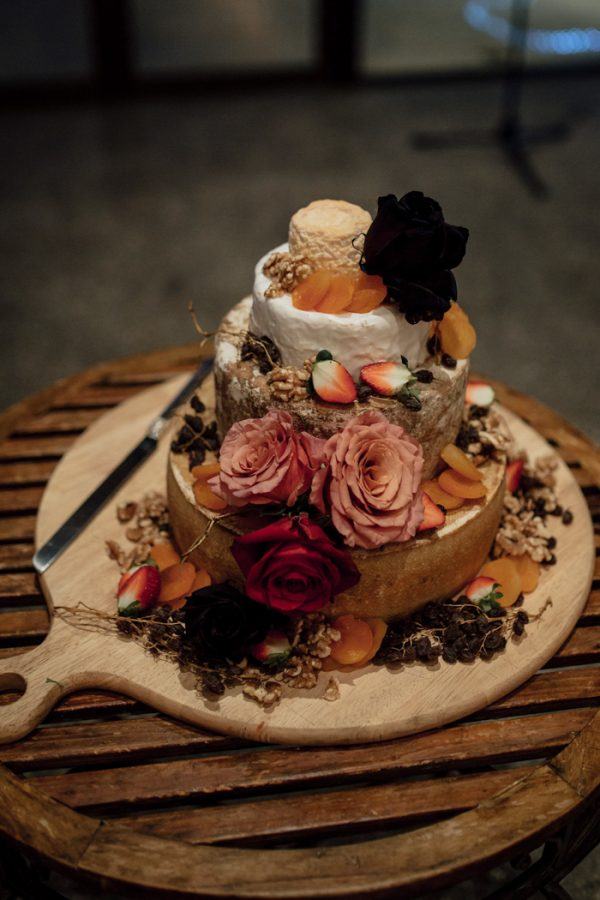 Don't get caught up in everything that you think you "should do". Choose the things that are most important to you (for us it was food, wine, music) and focus on those. It is so easy to get caught up in long list of possibilities, but it made the whole process so much more stress free and enjoyable by not worrying about things that did not matter to us. We just wanted to make sure all of our guests had a great time, and we quickly realized that not many people notice all the small details so there was no point to get stressed by them.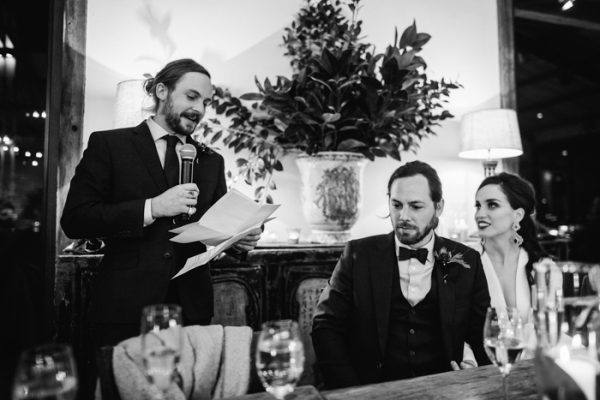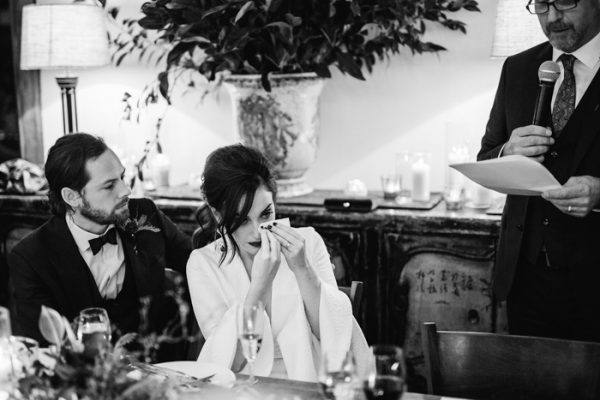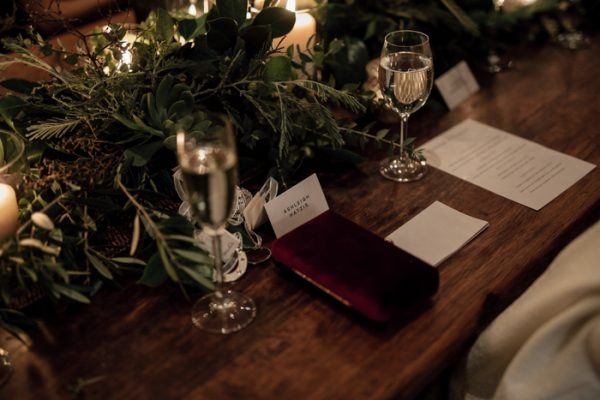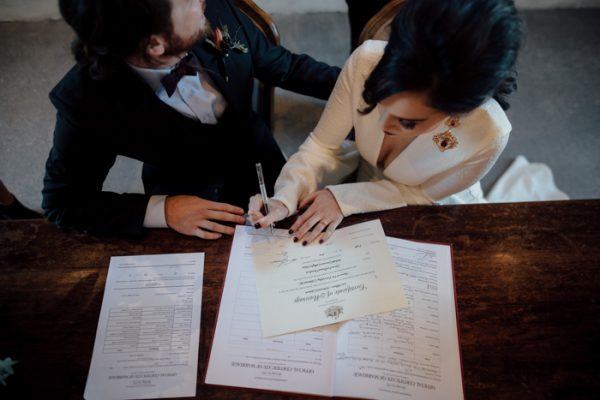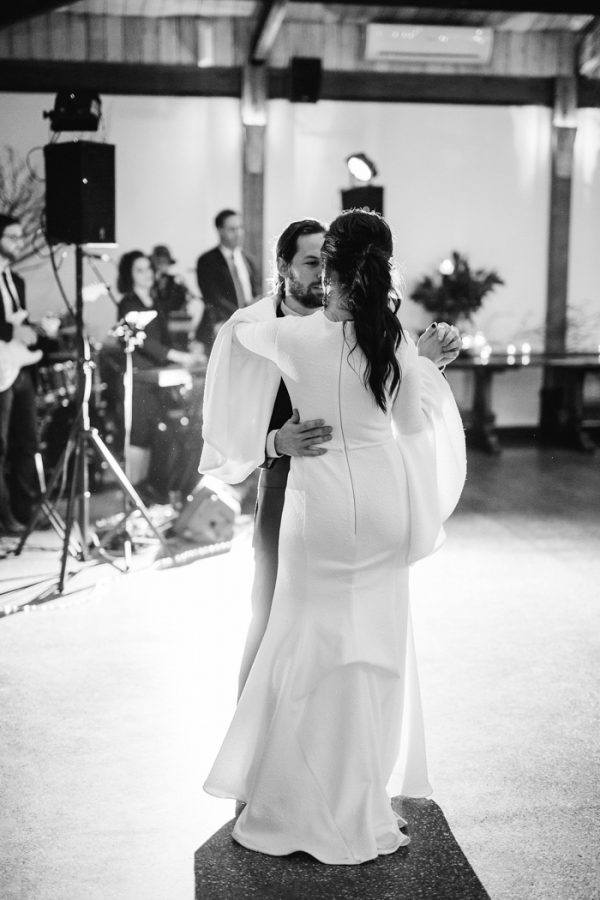 Processional: Pachelbel – Canon in D (acoustic guitar version) – performed by Mark Cunningham
First Dance: Sam Smith – Latch (Daniela Andrade version) – performed by Baker Boys Band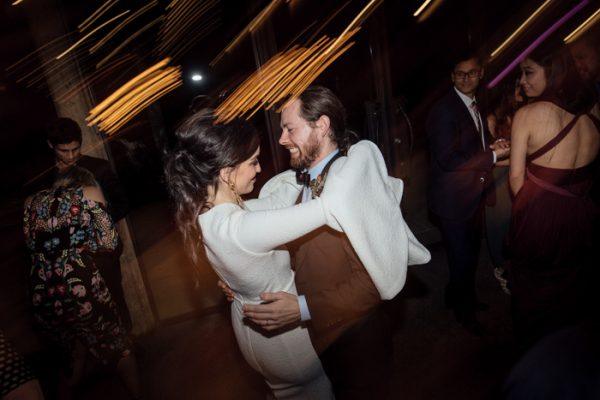 Congratulations, Ashleigh and Darren, on your wedding day! For more moody wedding inspiration, check out this moody modern Nashville wedding and this moody vintage Malibu wedding.