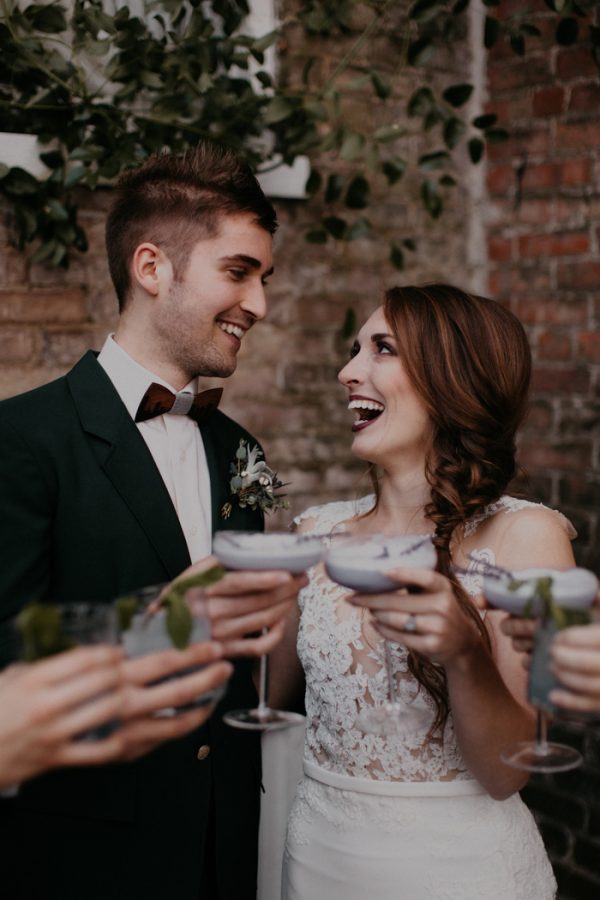 Gorgeous craft cocktails and floral creativity, moody color palettes and modern calligraphy, ambient lighting and glam wedding rings: these are a few of our favorite things! Cody & Allison Photography set out to create a moody and modern Nashville shoot at Riverwood Mansion that shatters the preconception of a southern Nashville wedding, and we think they totally succeeded. Apertif Events & Cocktails created four signature cocktails for the shoot that totally have our mouths watering, and we can't get enough of the Mid-Century modern hairpin-leg bar cart from 12th Table. If you're as much of a cocktail enthusiast as we are, read on for Apertif Events & Cocktails' exclusive signature cocktail recipes that you could use for your own reception bar!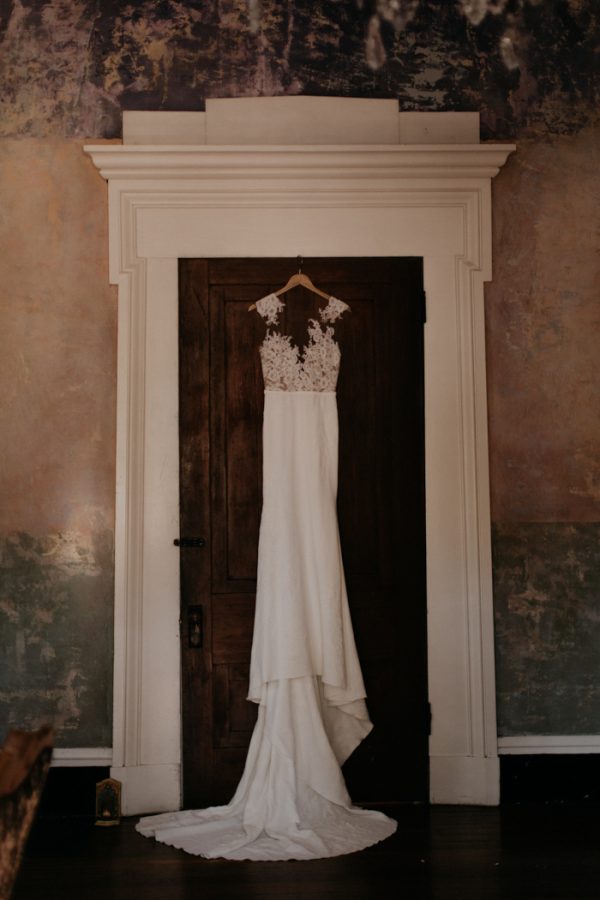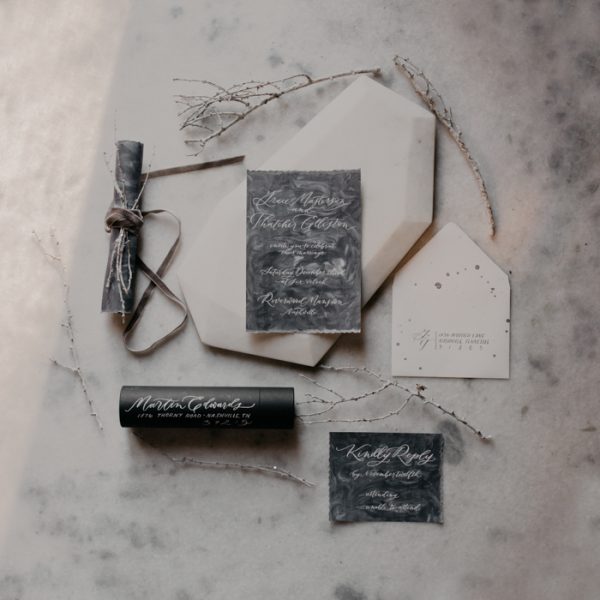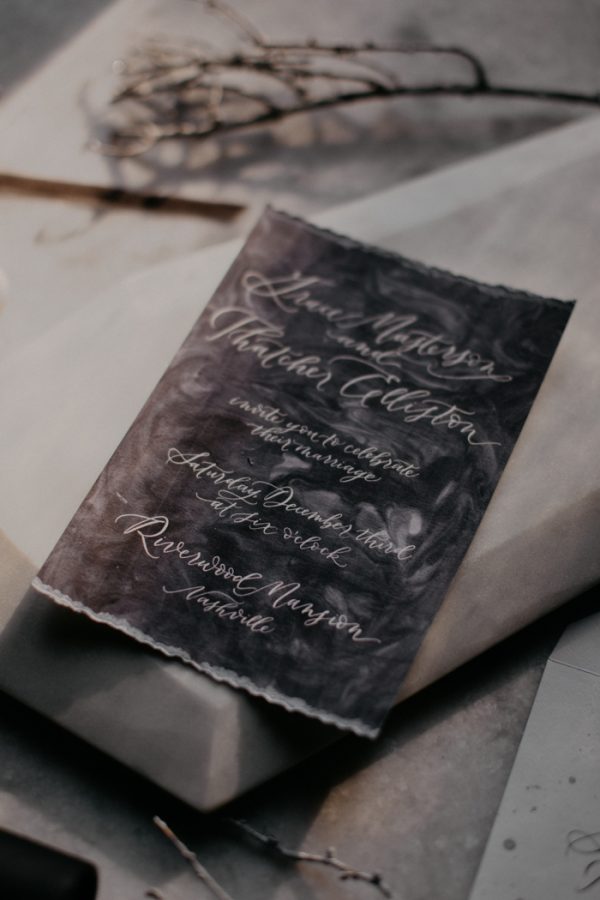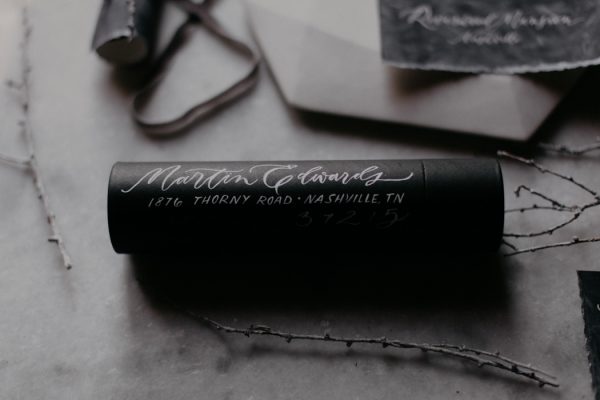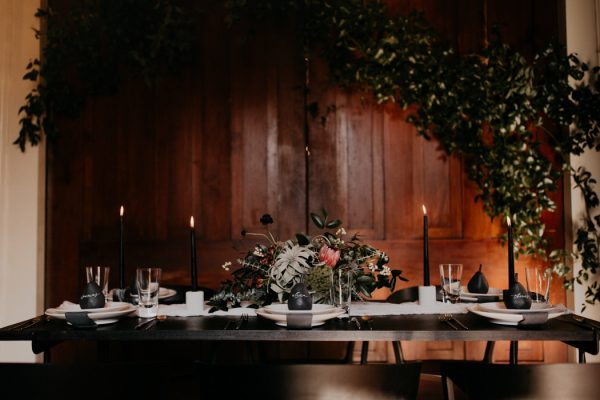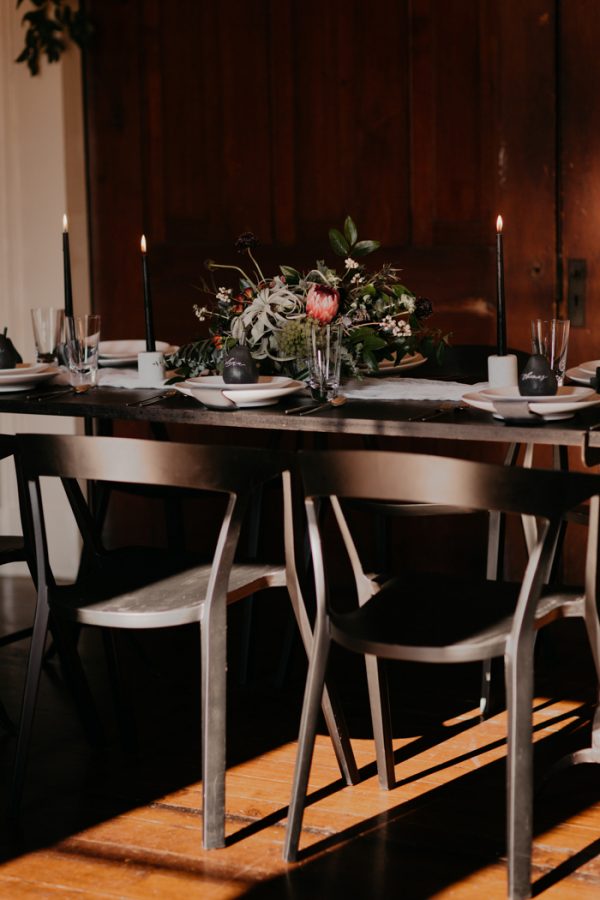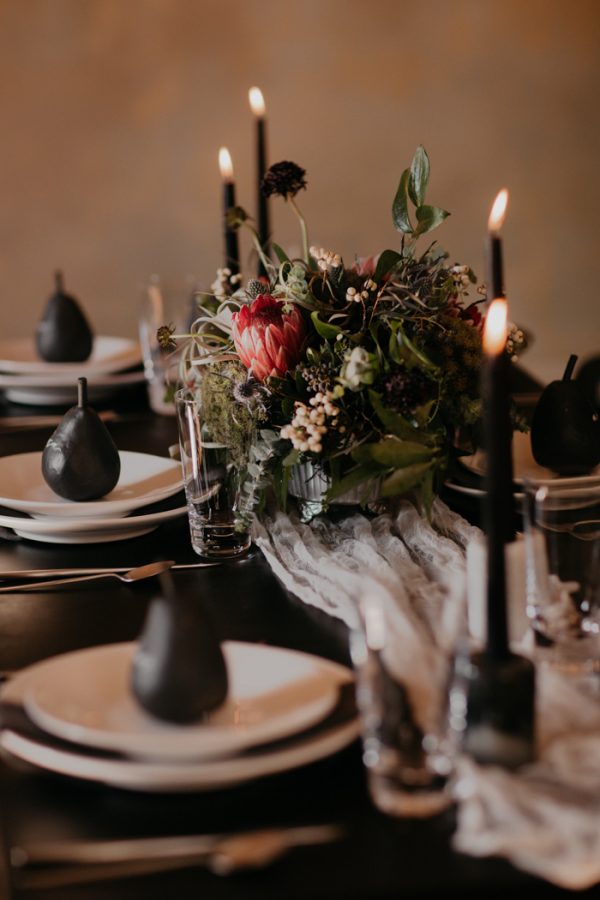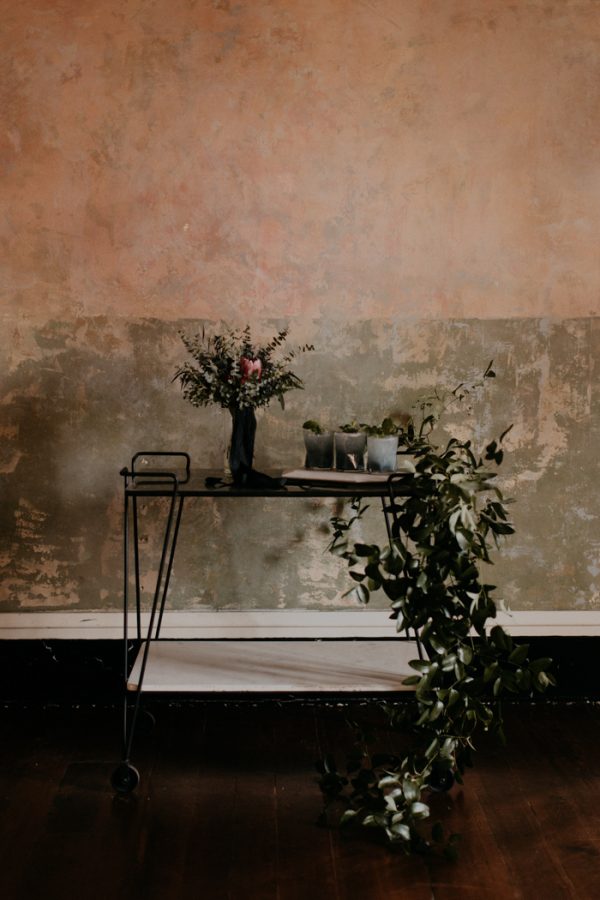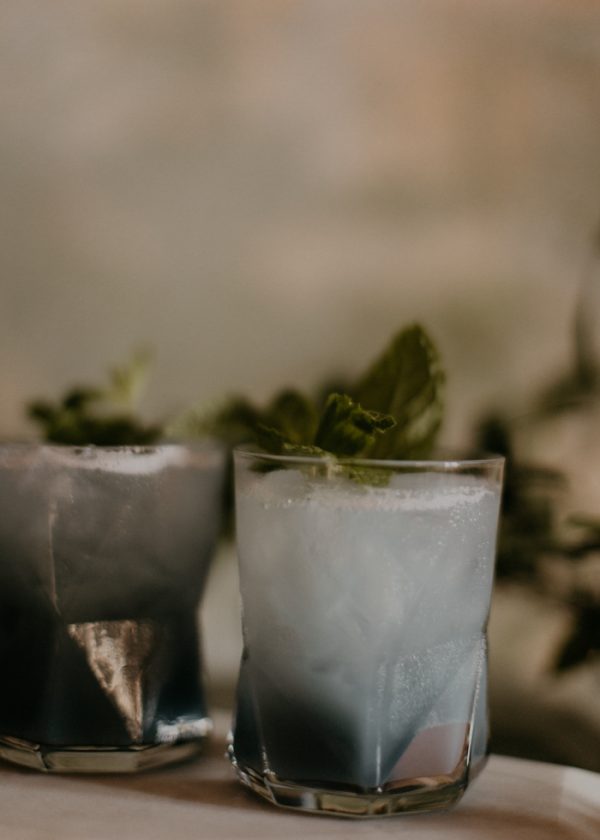 Cocktail: Rocksbury
Blue rocks glass
Vodka
Muddled mint
Muddled cucumber
Blueberry + blackberry
Egg white
Lemon juice
Tonic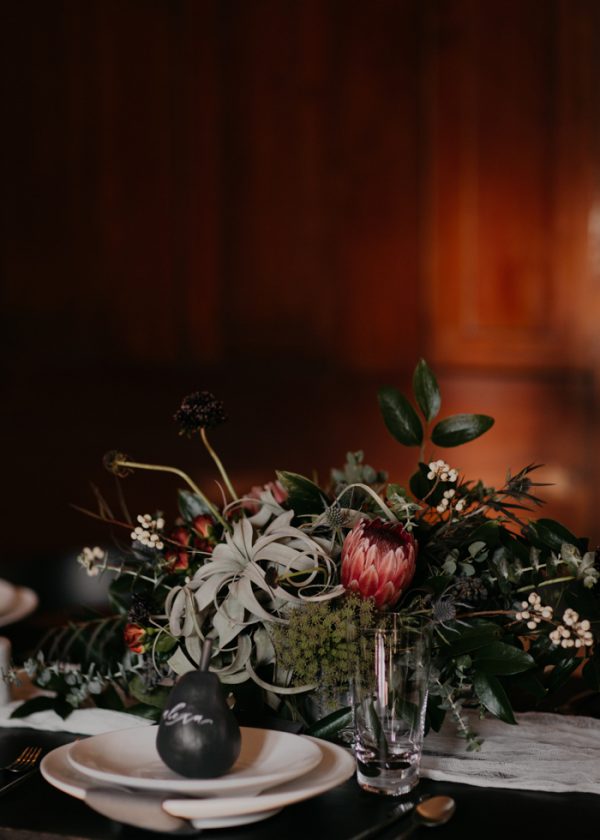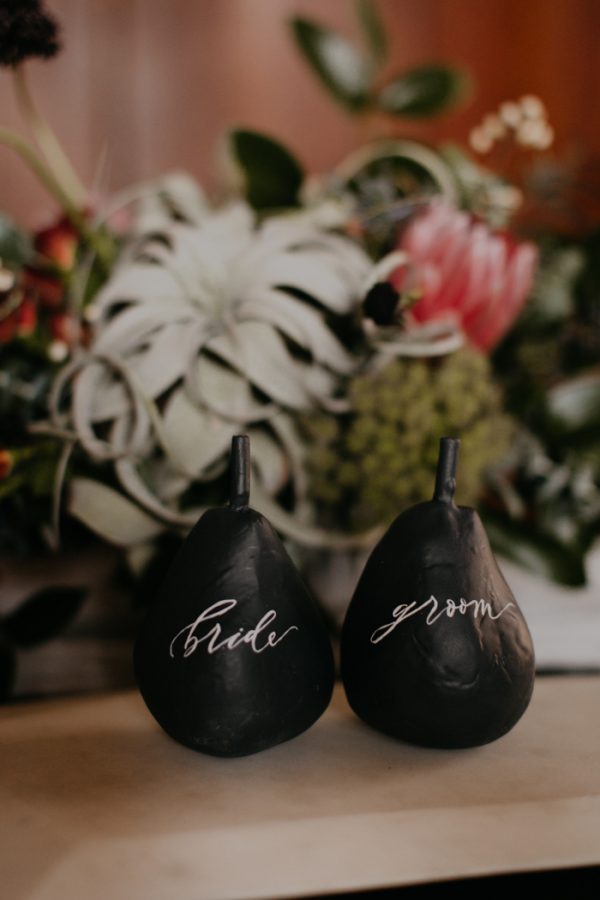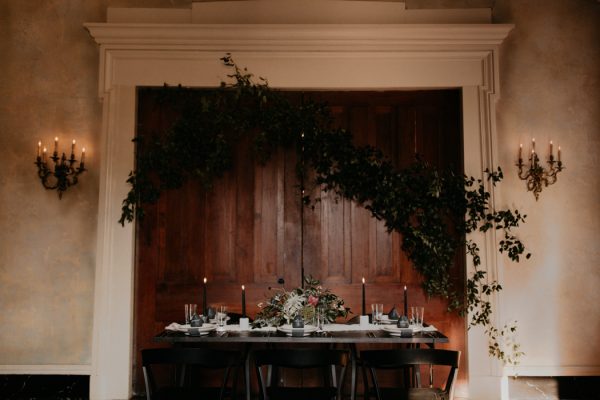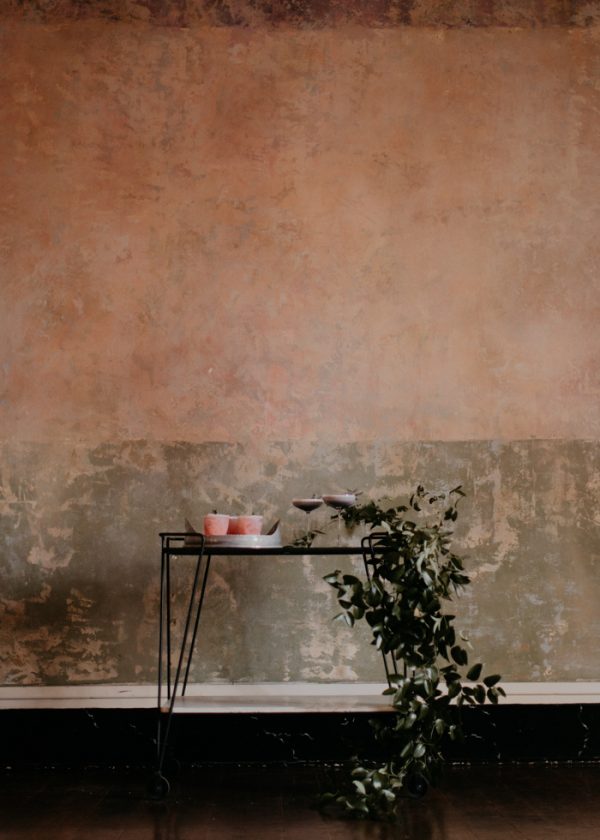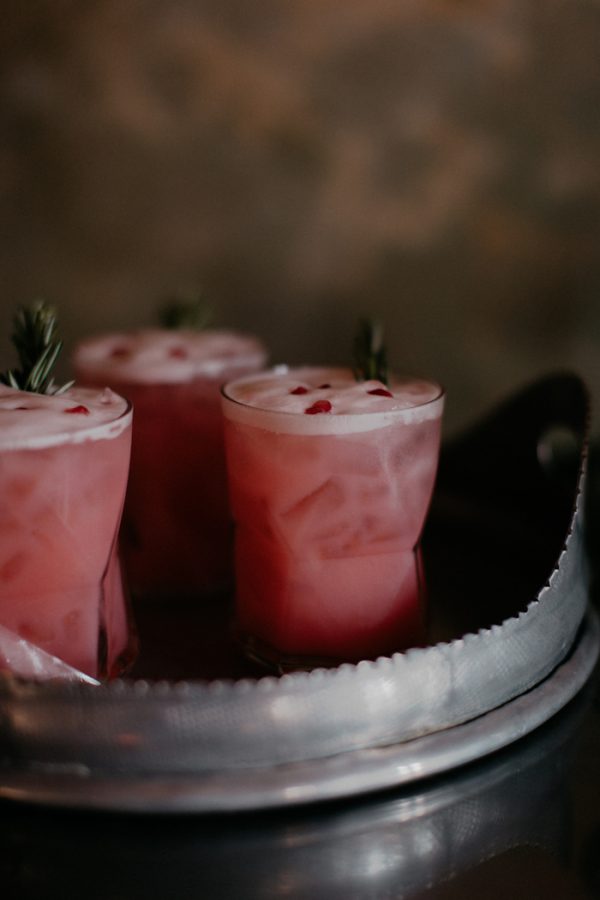 Cocktail: Bourbon All The Way
Rocks glass
Bourbon
Aperol
Orange juice
Lemon
Rosemary + cranberry simple
Rhubarb bitters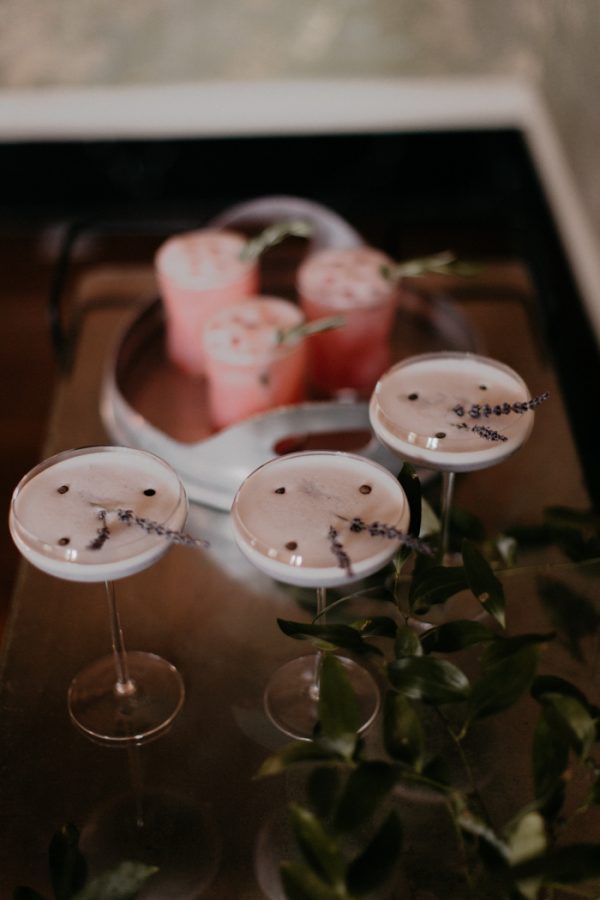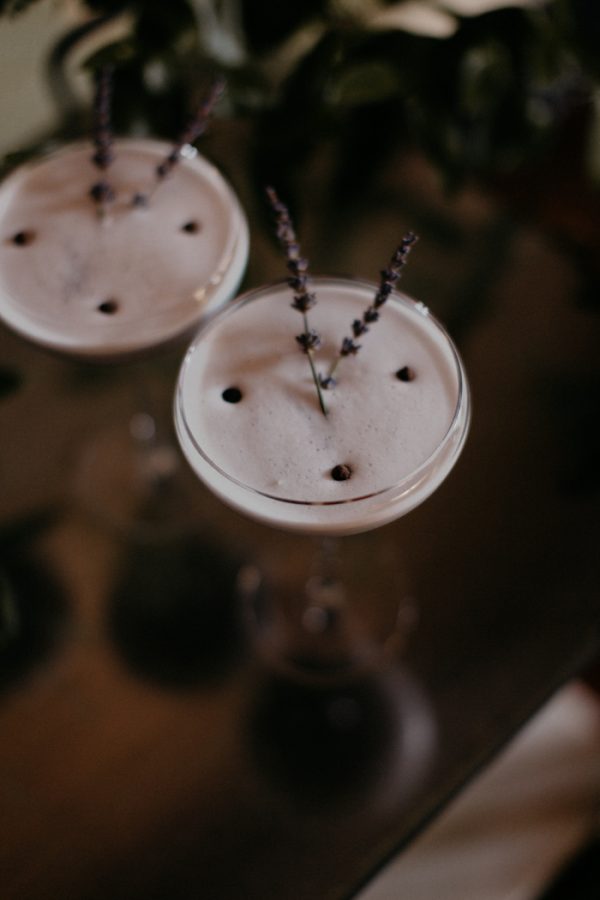 Cocktail: Loveland
Coupe glass
Gin
Violet liquor
Elderflower liquor
Sage honey simple shrub
Lime juice
Egg white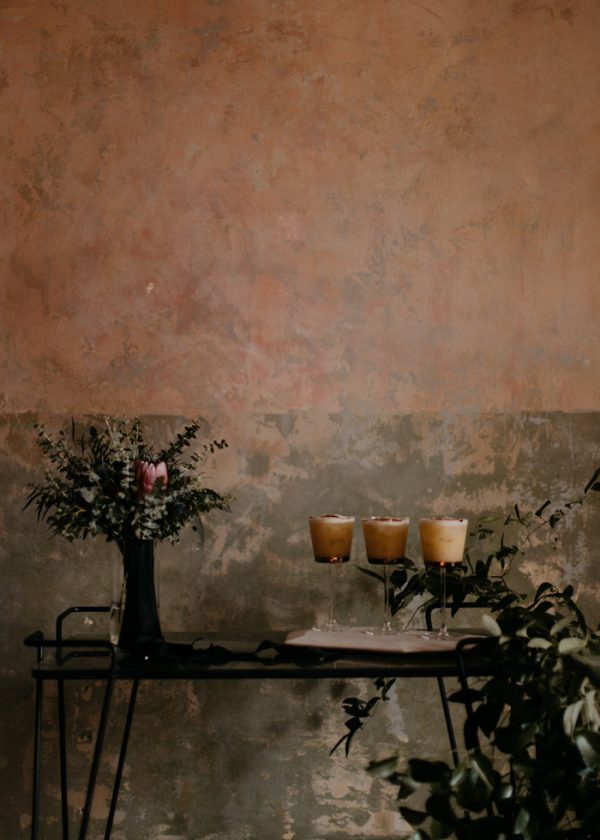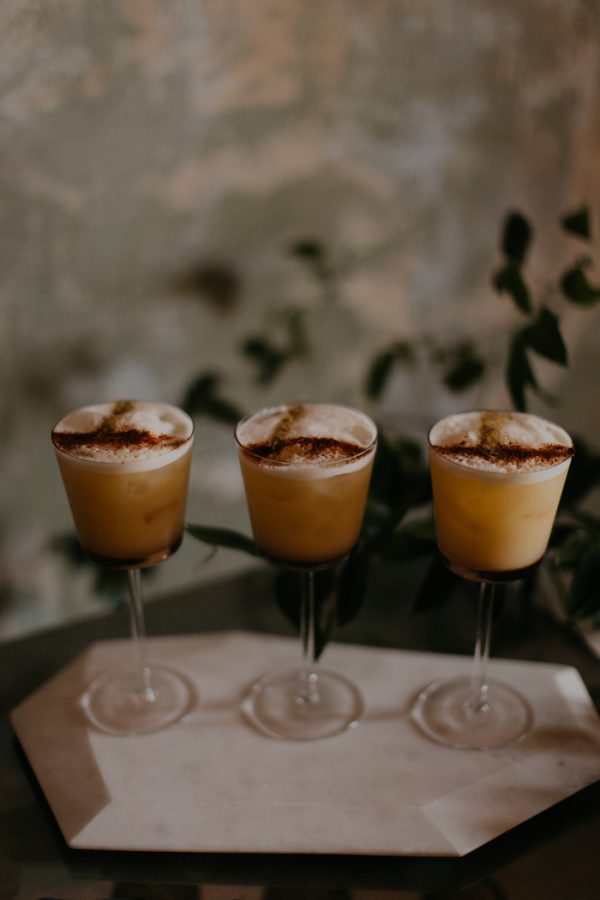 Cocktail: The Lace
Tall wine glass
Bourbon
Lemon juice
Ango bitters
Peychauds bitters
Egg white
Vanilla cayenne tincture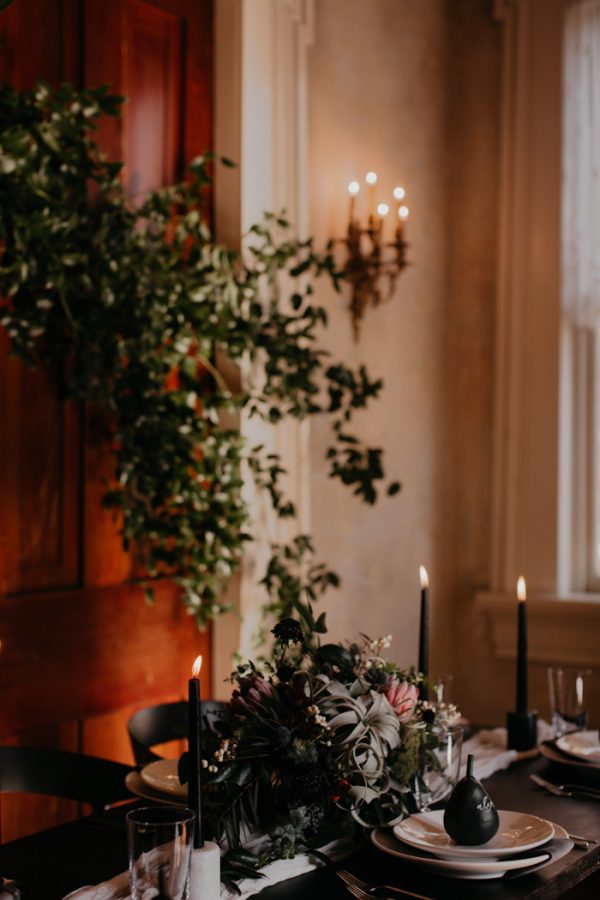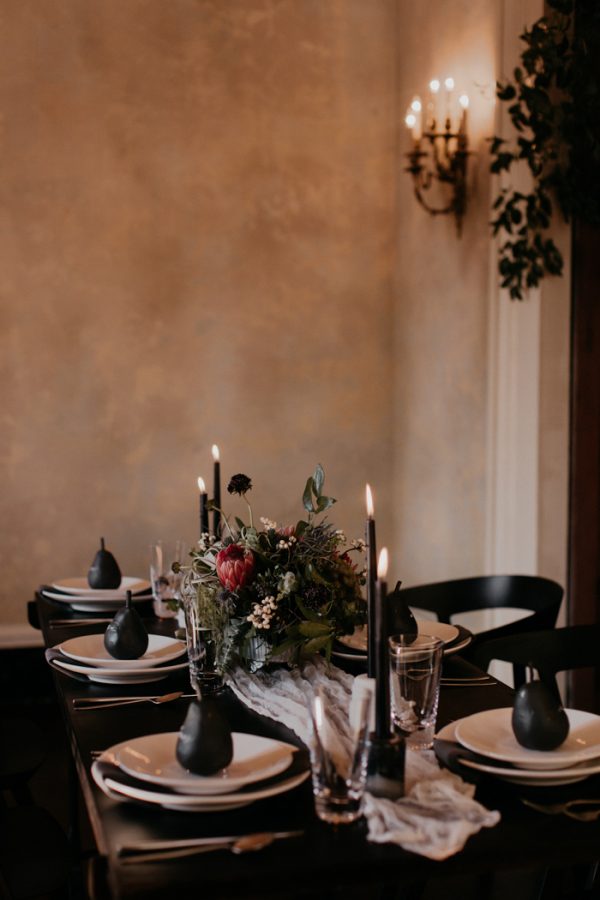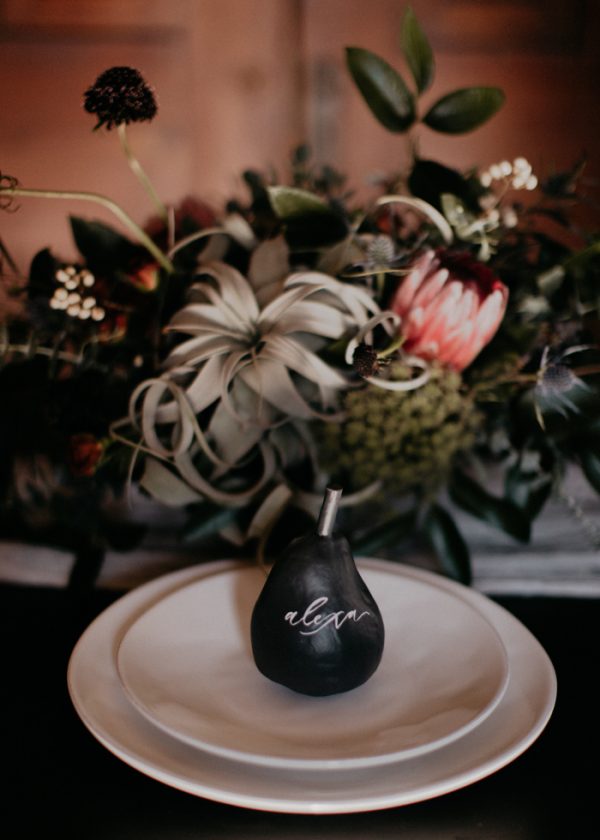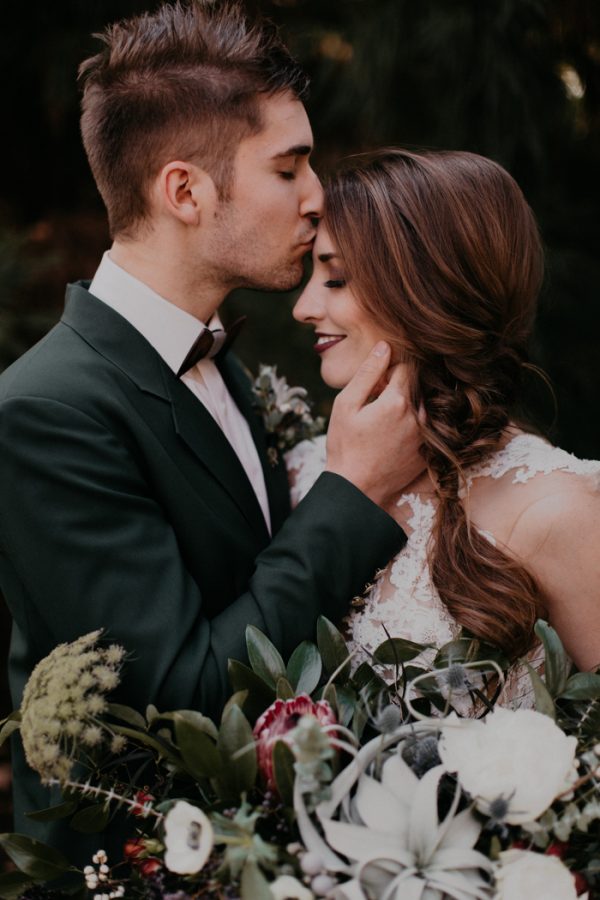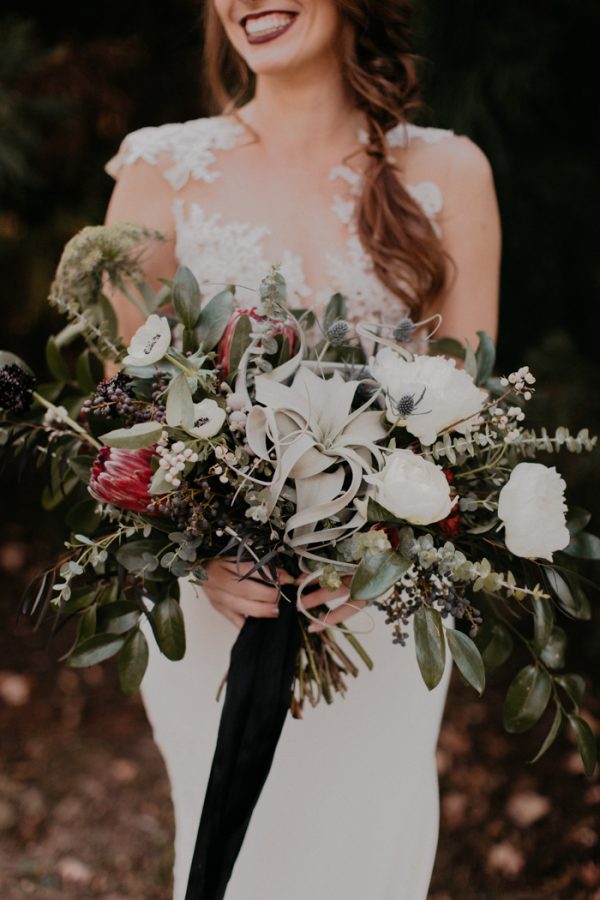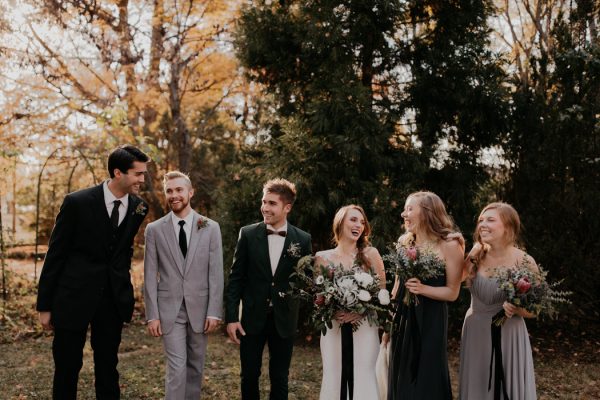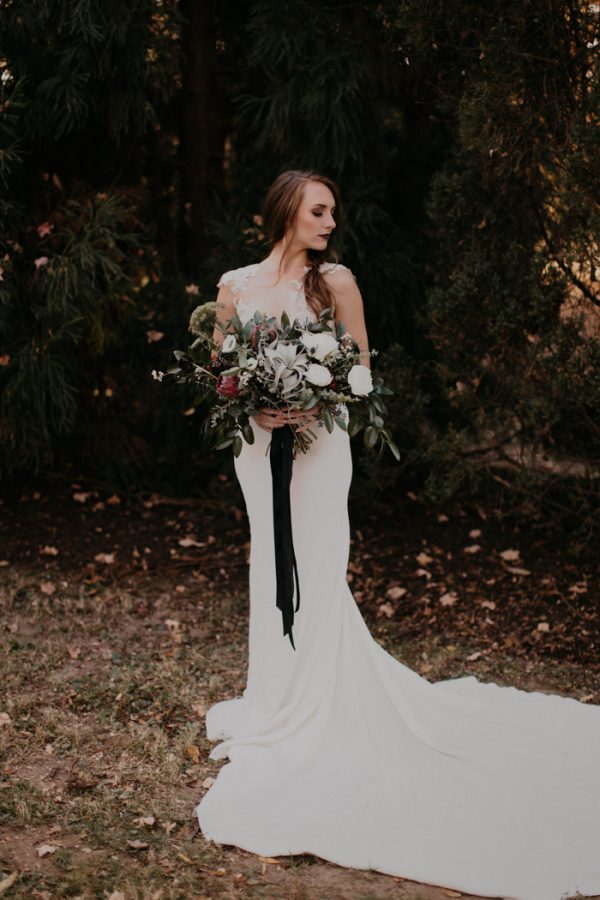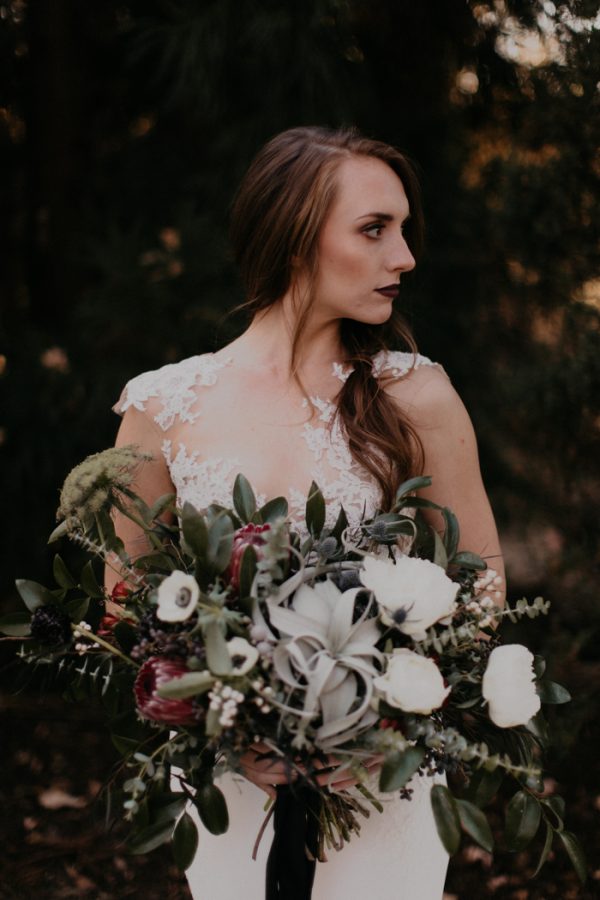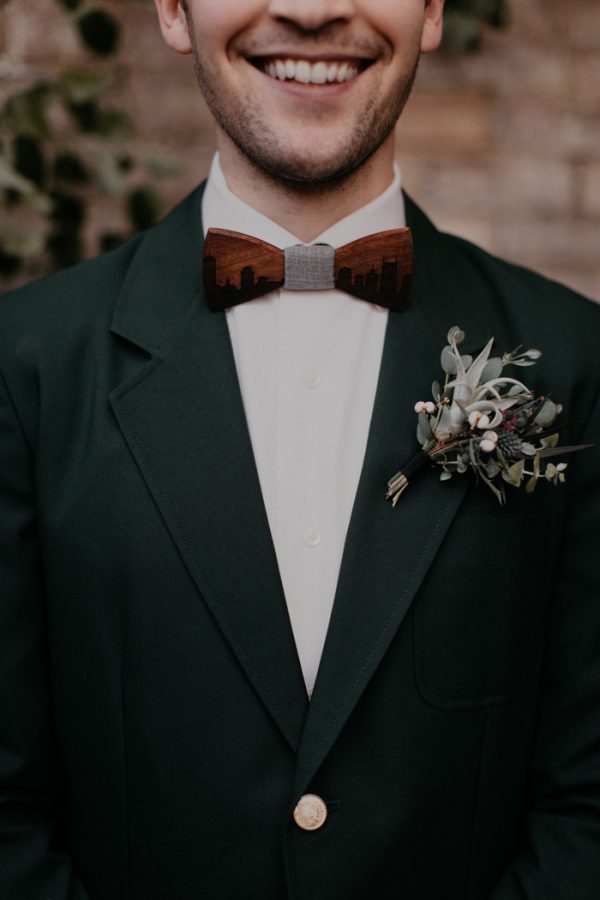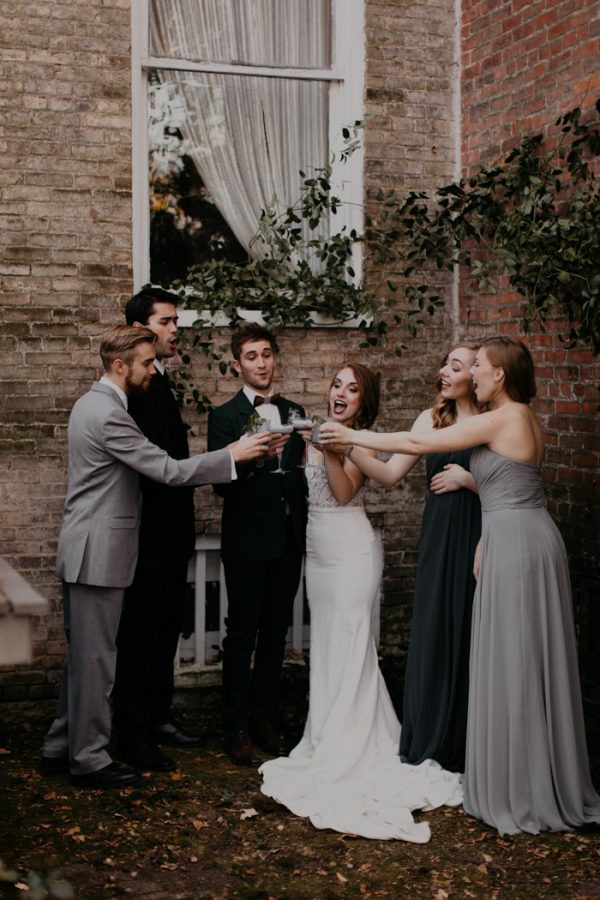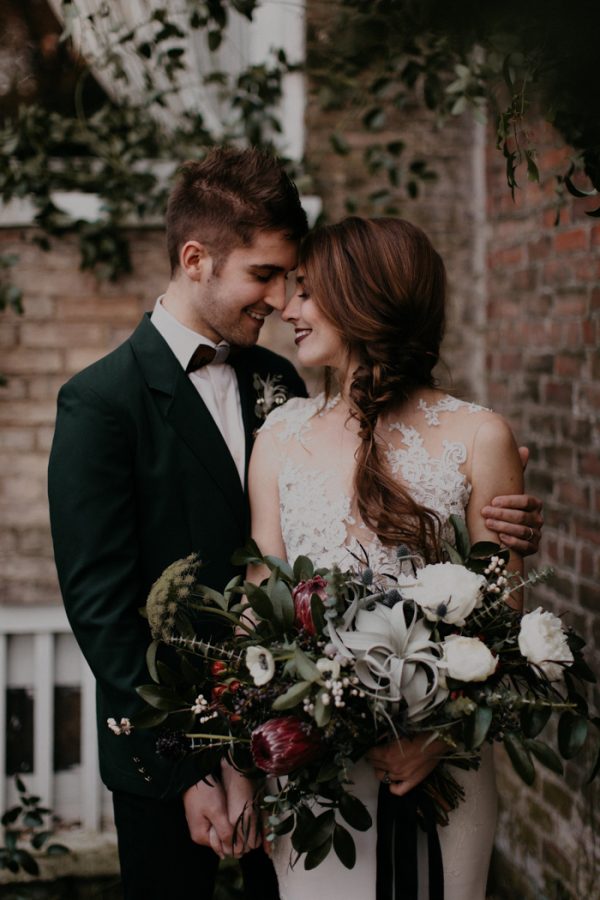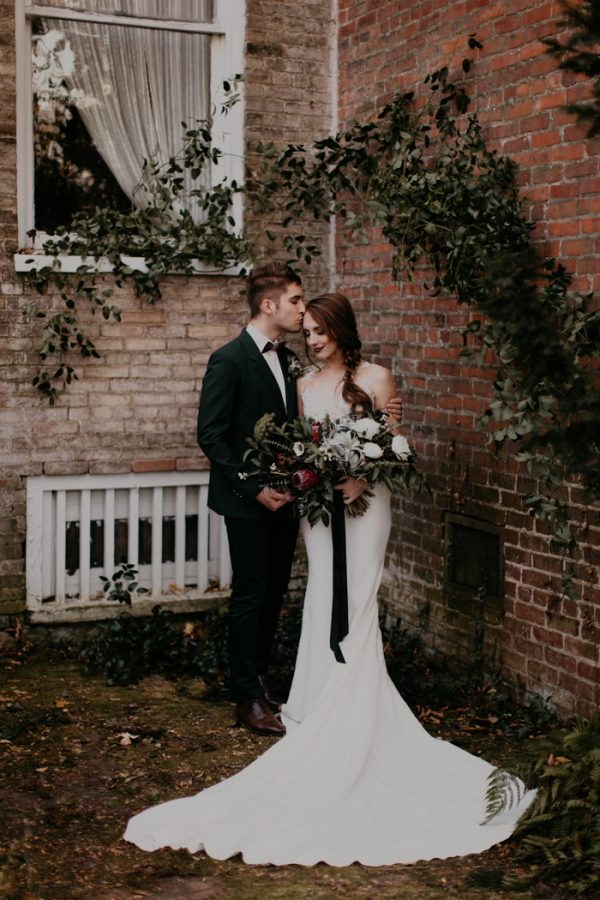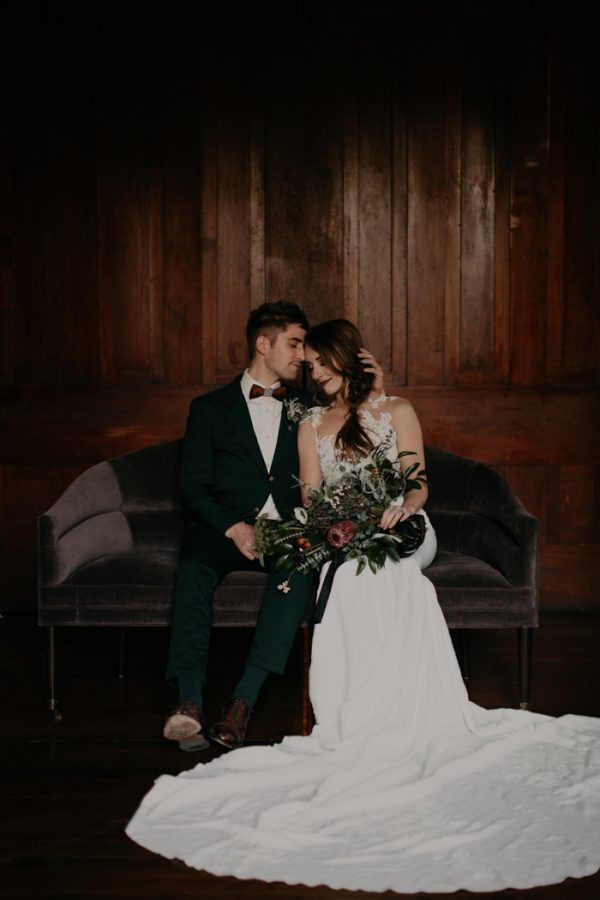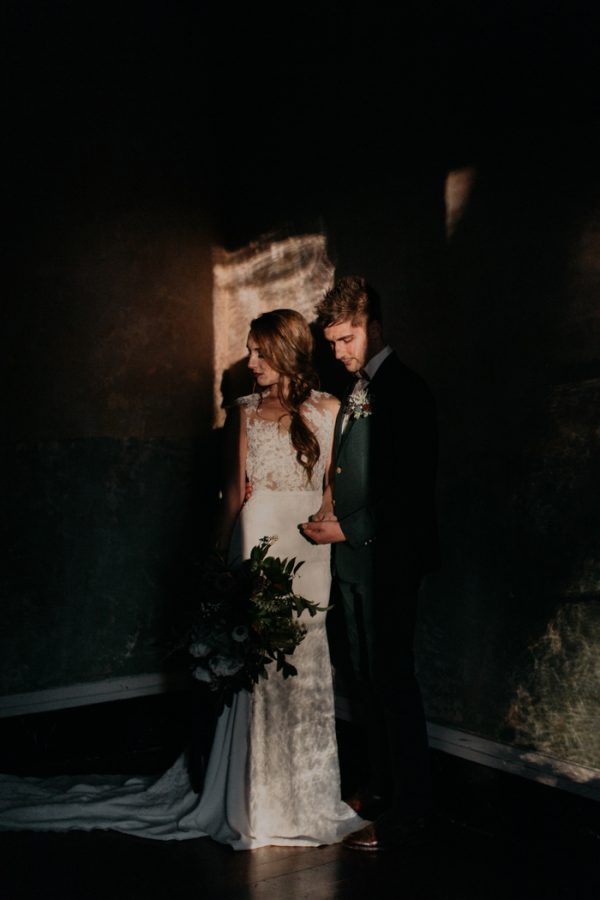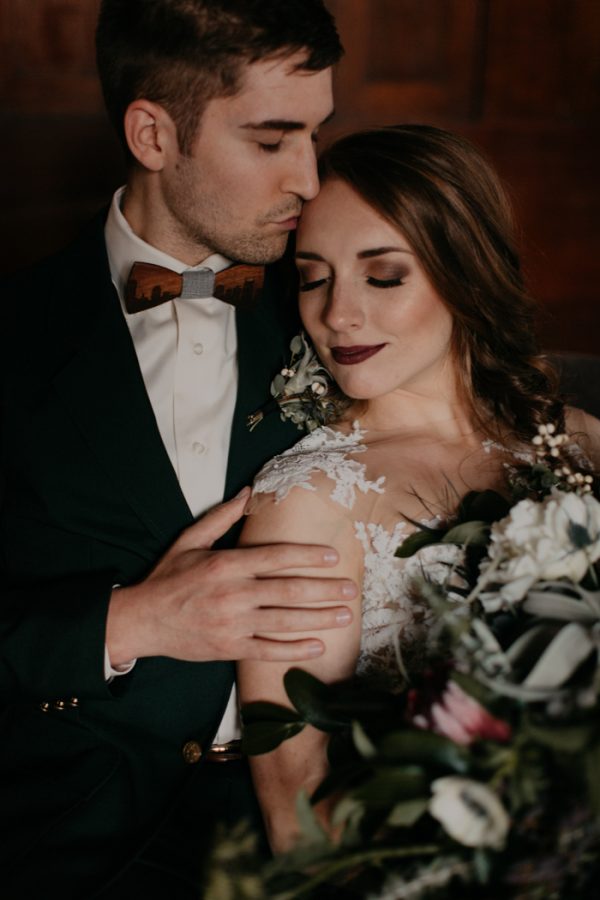 A very special thanks to Cody & Allison Photography for sharing this stunning shoot with us. Love this shoot's moody vibes? Then you've got to see this incredibly intimate waterfall elopement at Cloudland Canyon State Park, also shot by Cody & Allison Photography!