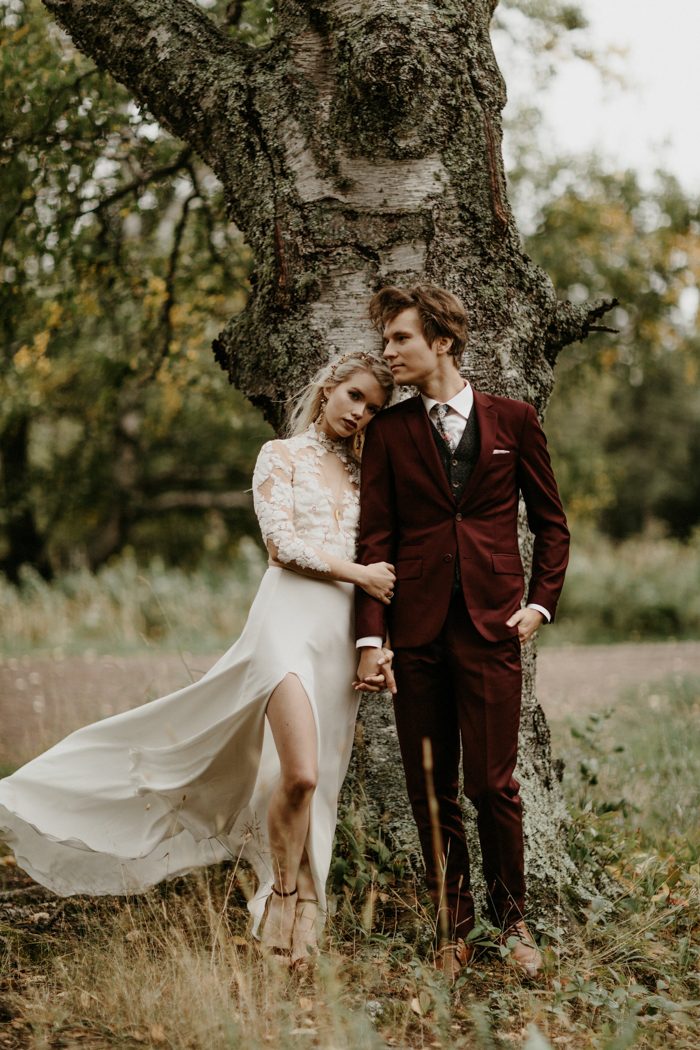 Abigail and David's DIY wedding at Gooseberry Falls has some major camp vibes. Abigail wore a gorgeous Linyage wedding dress and David rocked a red suit from Atmosfere MPlS. Abigail and David's stylish and vintage look translated to their wedding decor with film cameras and printed photos. Rustically Modern ties the overall vibe together with their unique pieces, especially those ceremony chairs! J Olson Weddings photographed the spectacular day full of unique details and big love!
The Couple:
Abigail and David
The Wedding:
Gooseberry Falls State Park, Two Harbours, Minnesota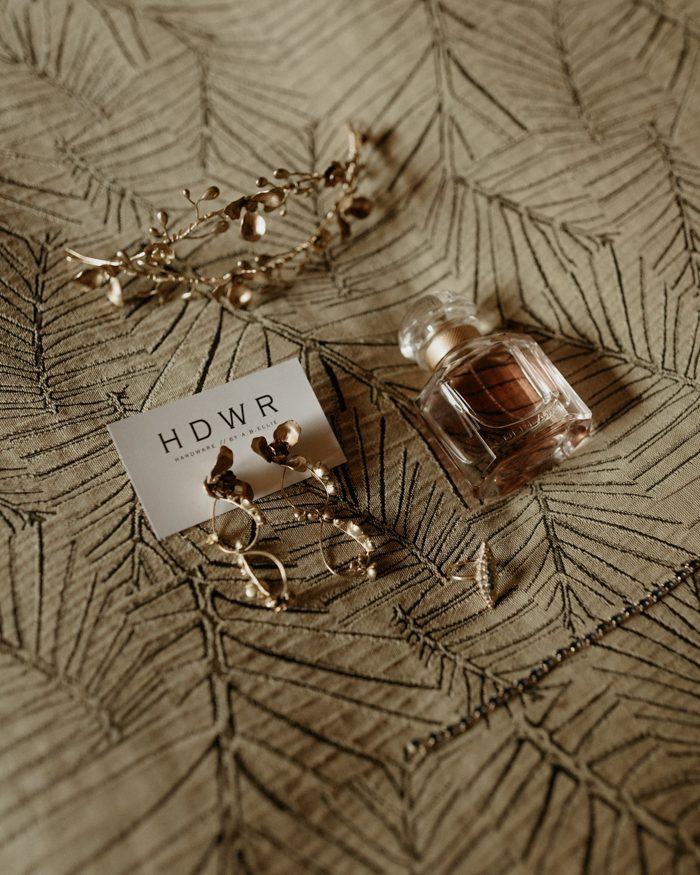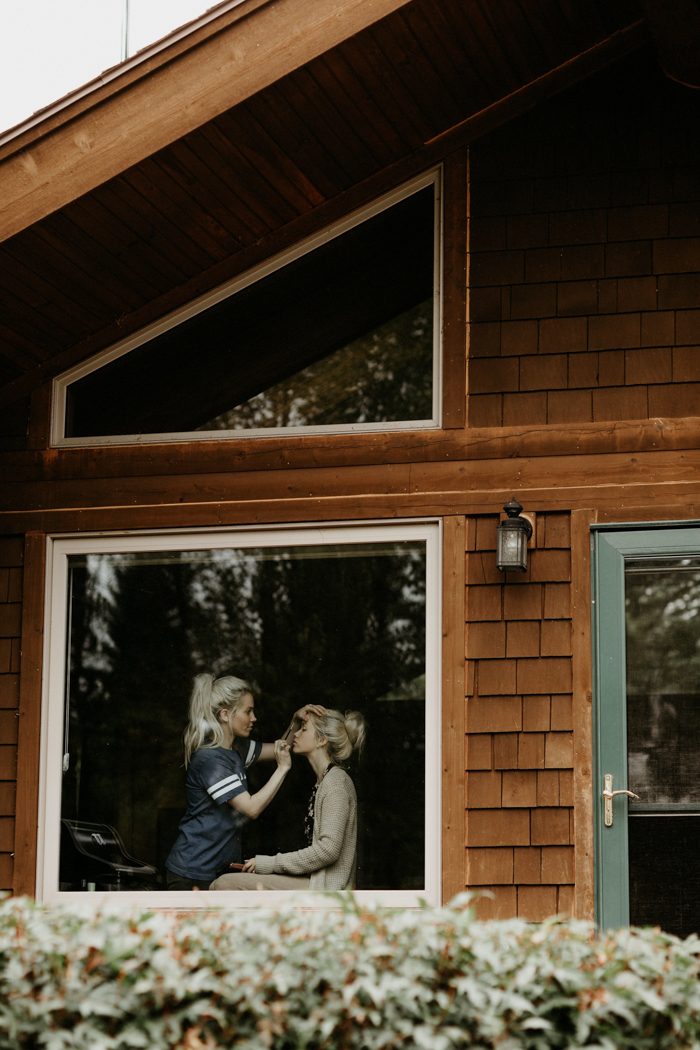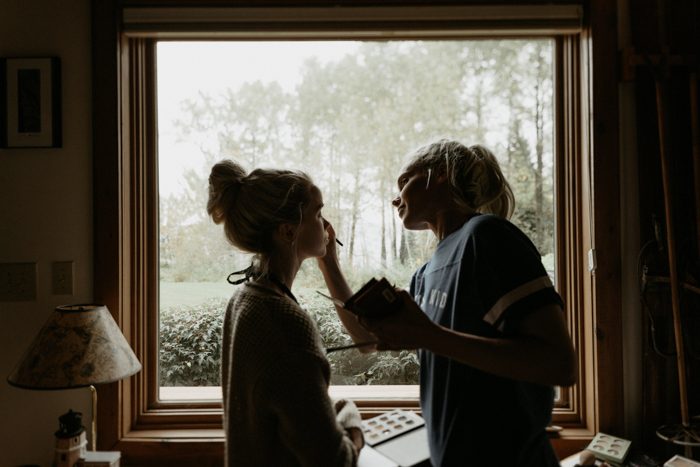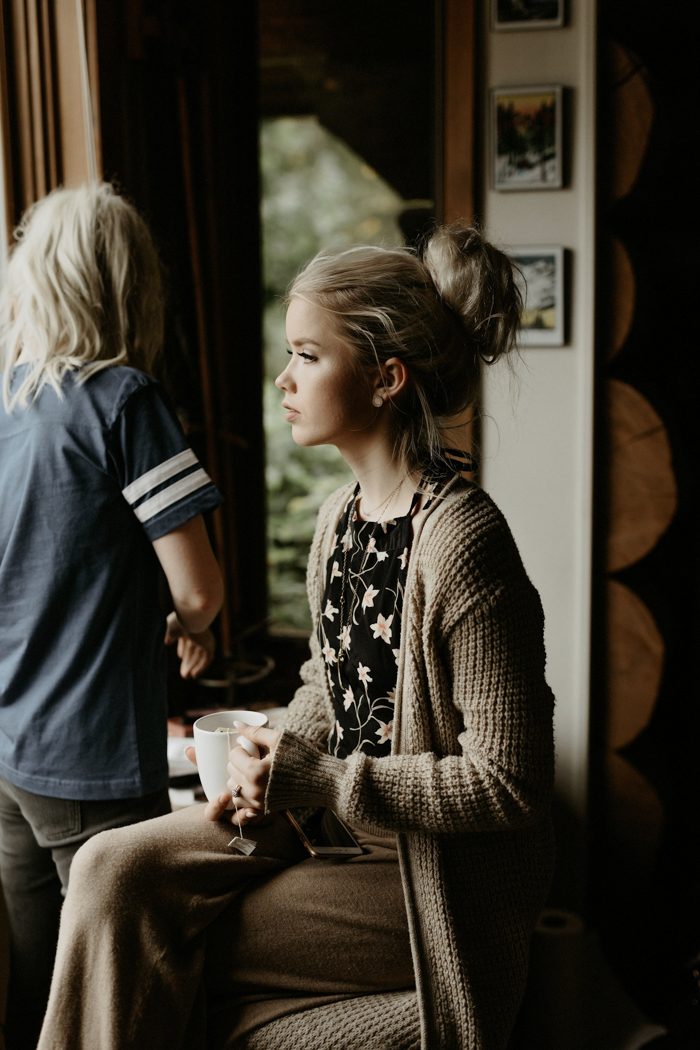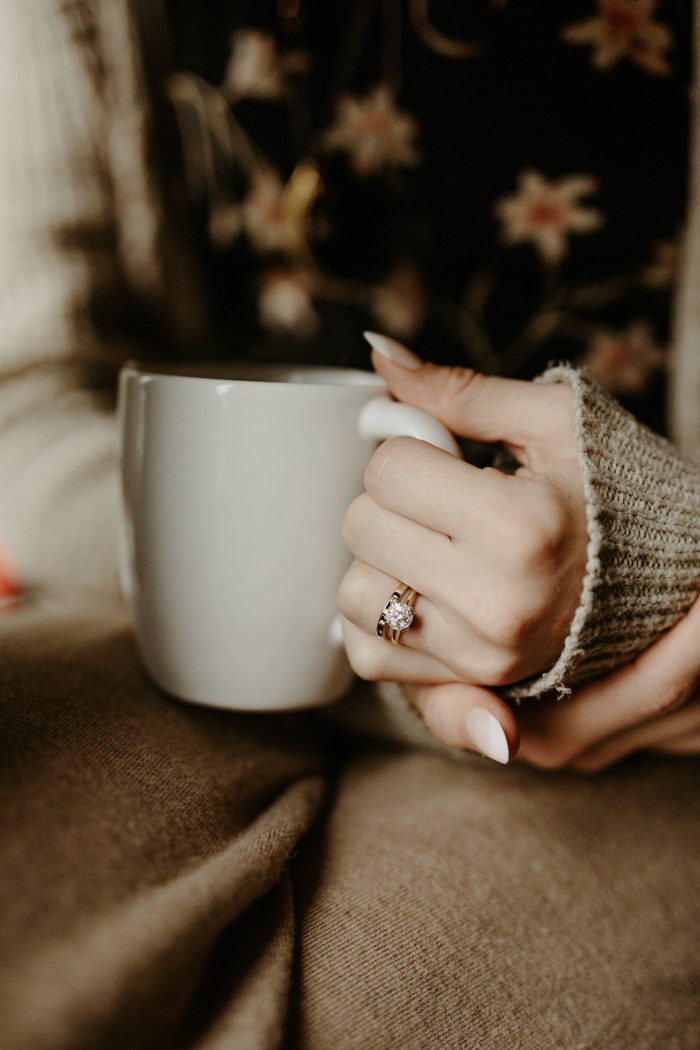 We wanted our wedding to be completely us. It was important to keep it small and personal. I think the most important thing to us was having it extended over the whole weekend. Just one day goes by too quickly!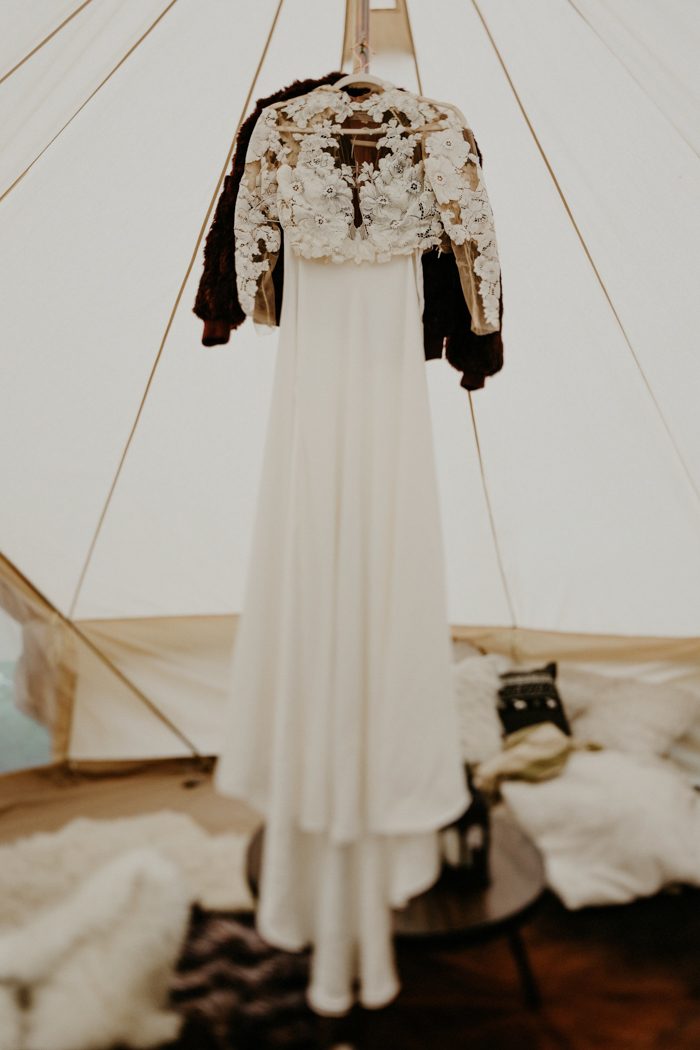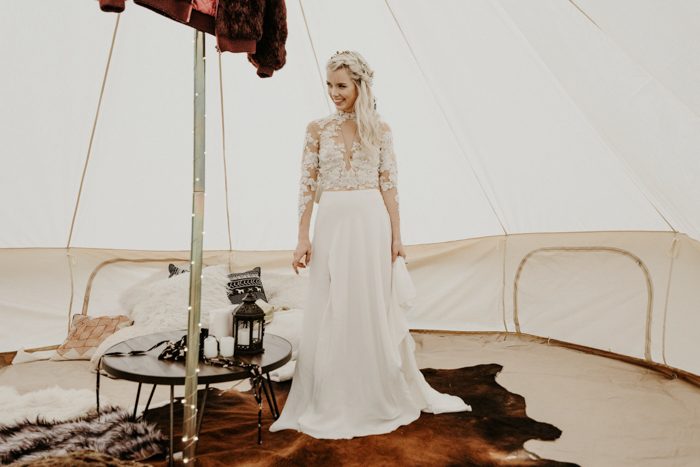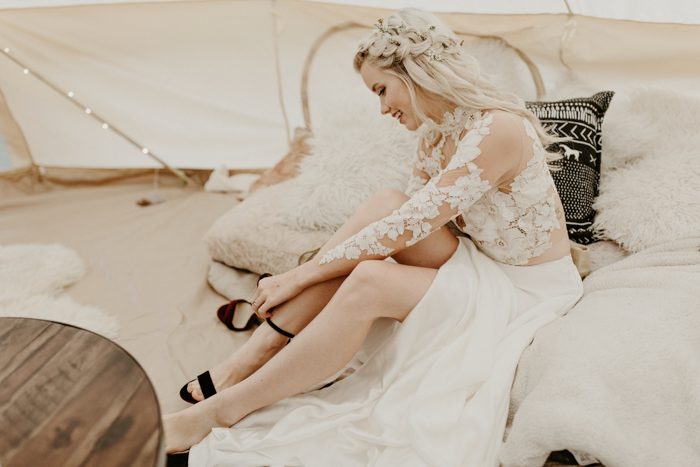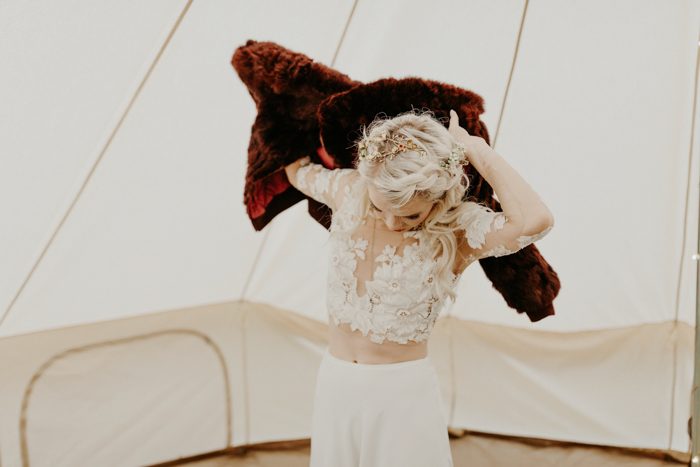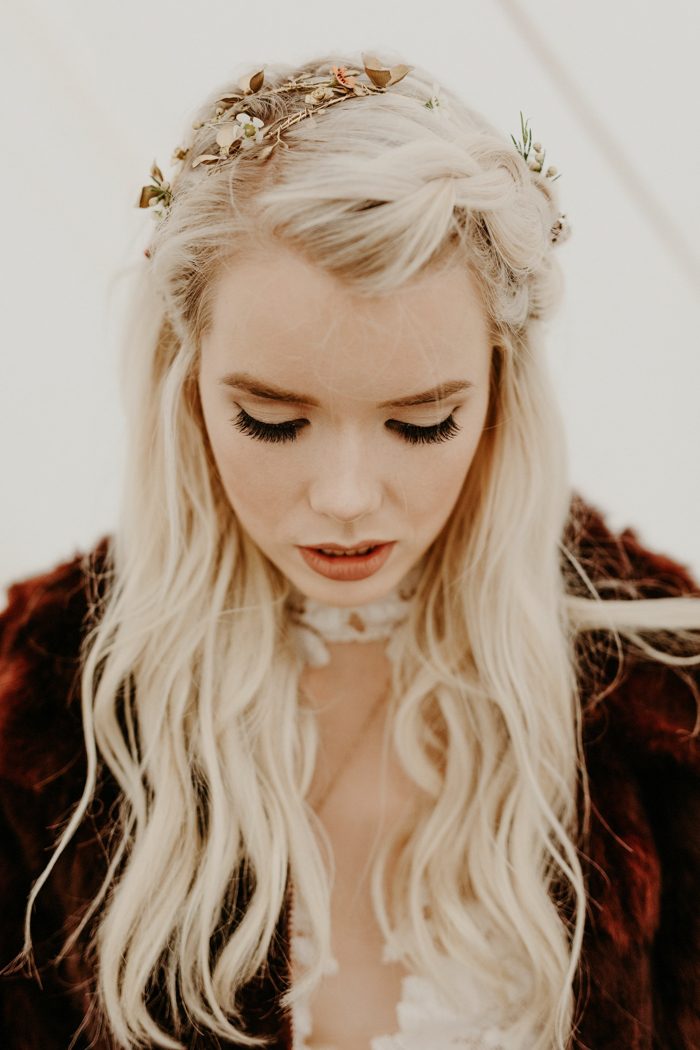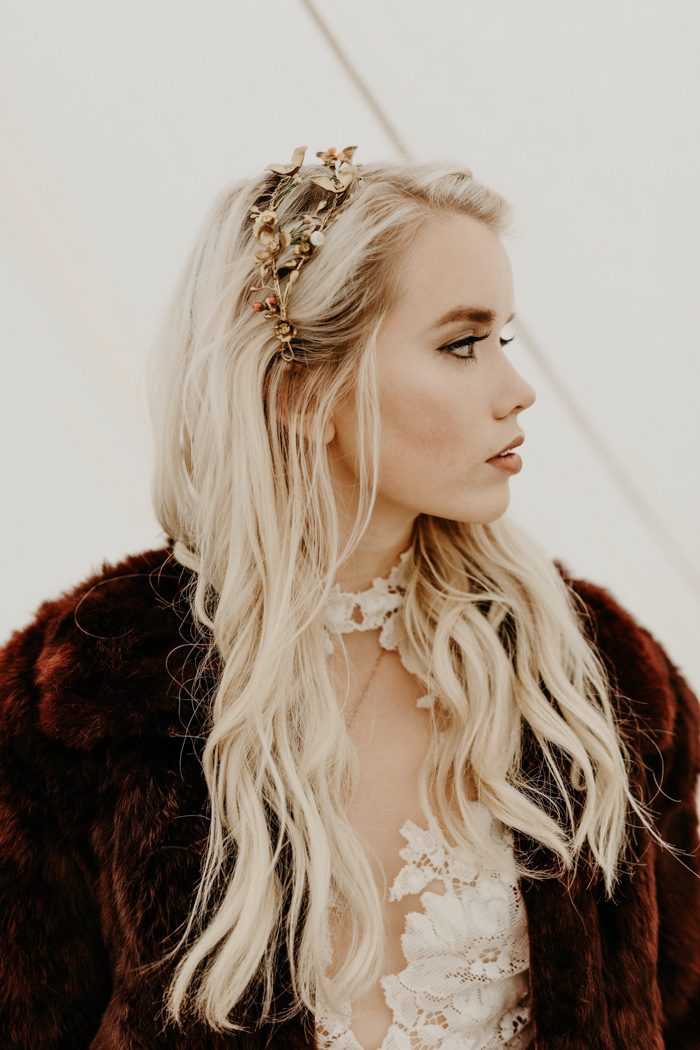 In the end, it is your wedding. You should make it what you want. Of course your family and friends are your guests and you want them to be happy, but don't feel pressured to do/have all sorts of things that may not be necessary. On the day of the wedding, have a good outline of what needs to happen, but be flexible. Things don't always work out perfectly and that's okay!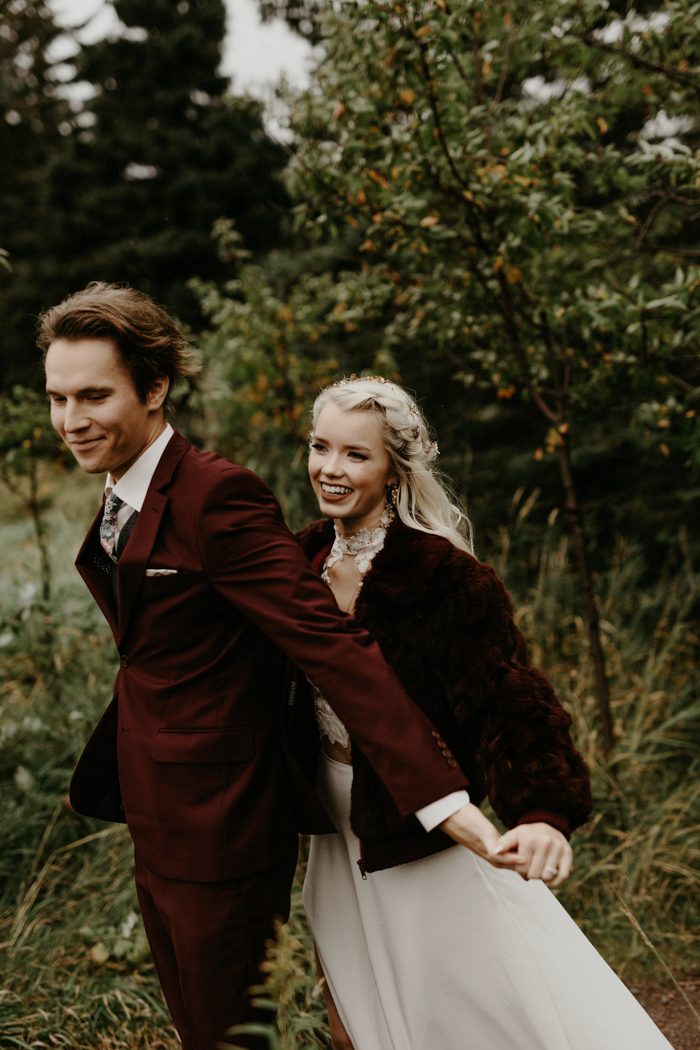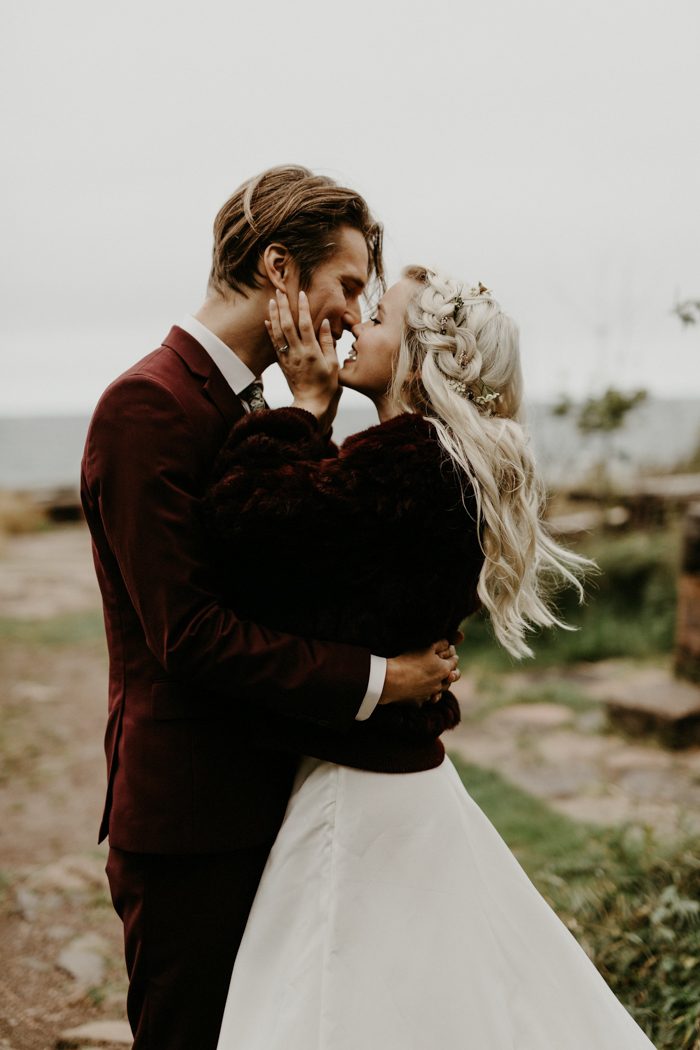 Gooseberry Falls is a very special place for us. We chose it because that is where we first went camping together and where we first said we loved each other. It's our favorite place in Minnesota.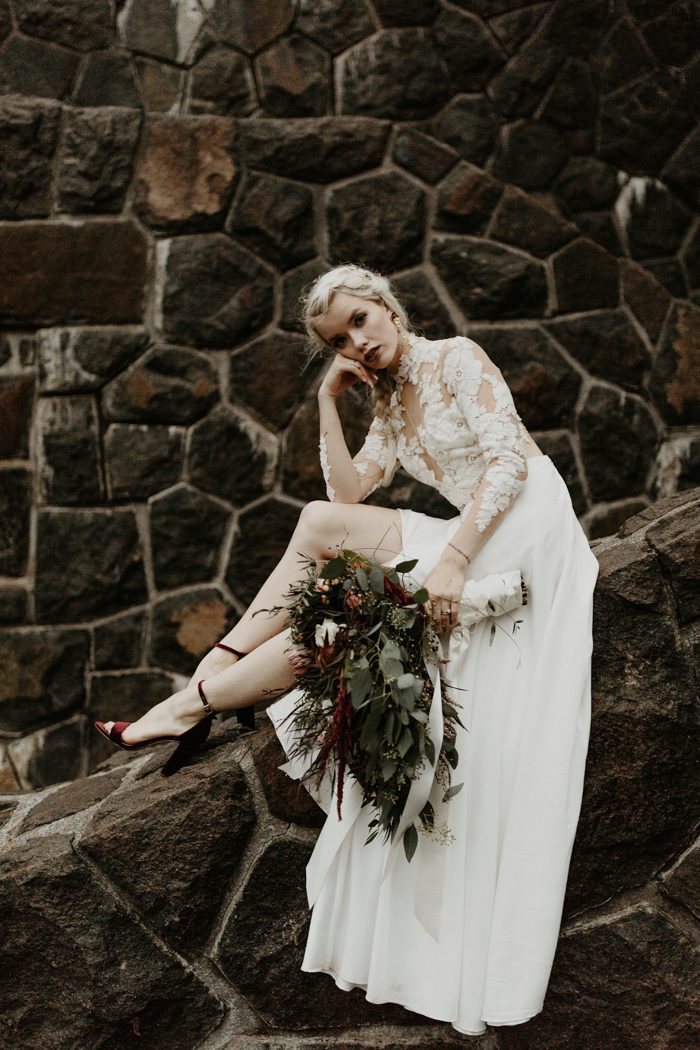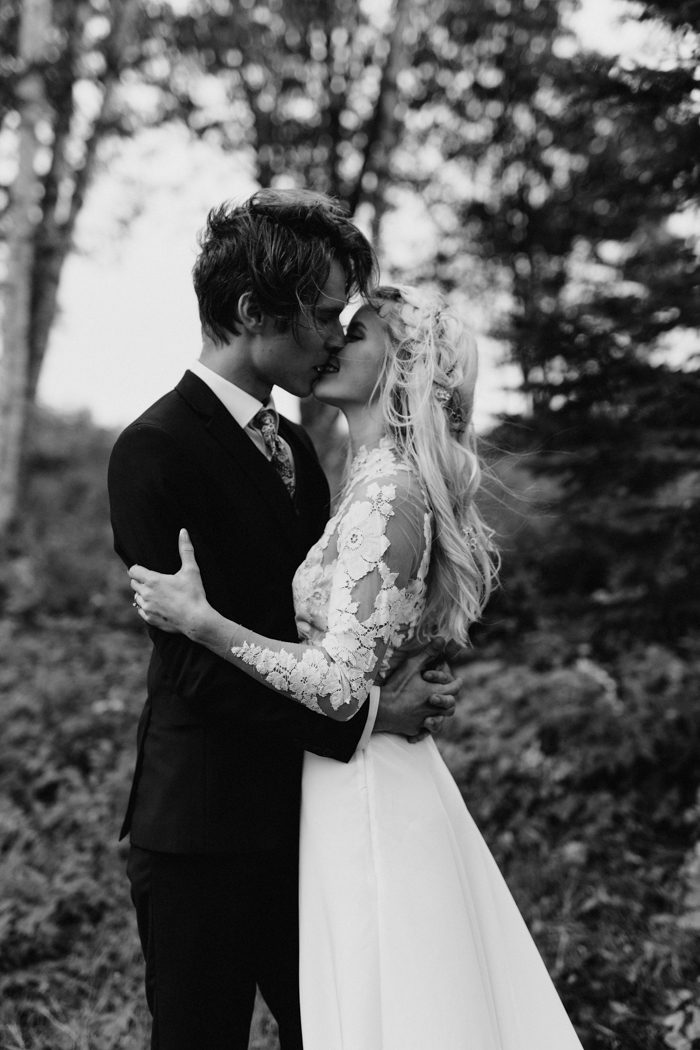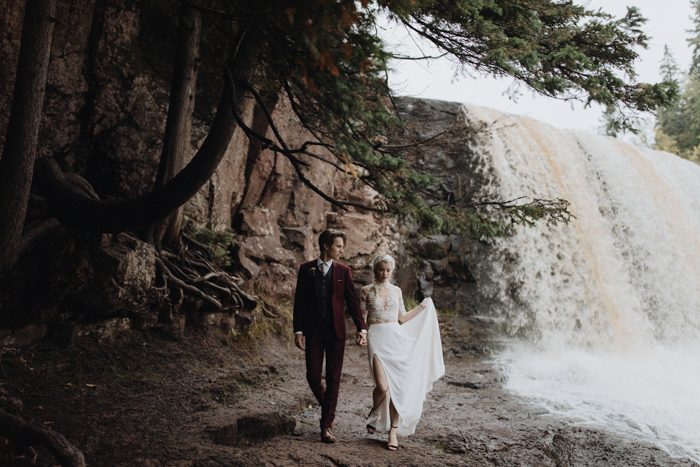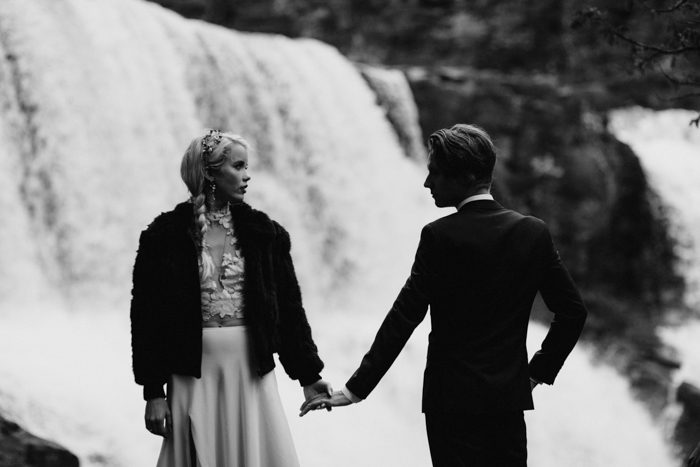 Our dear friend Josh Olson was our photographer – he couldn't have done a better job. It was important to us to have someone we were comfortable with and that we could fully trust to capture the entirety of our weekend. David has worked with Josh shooting weddings together and knew that he would be the best person for the job. It was also really important for us to have someone that could shoot on film, which Josh regularly incorporates into his process.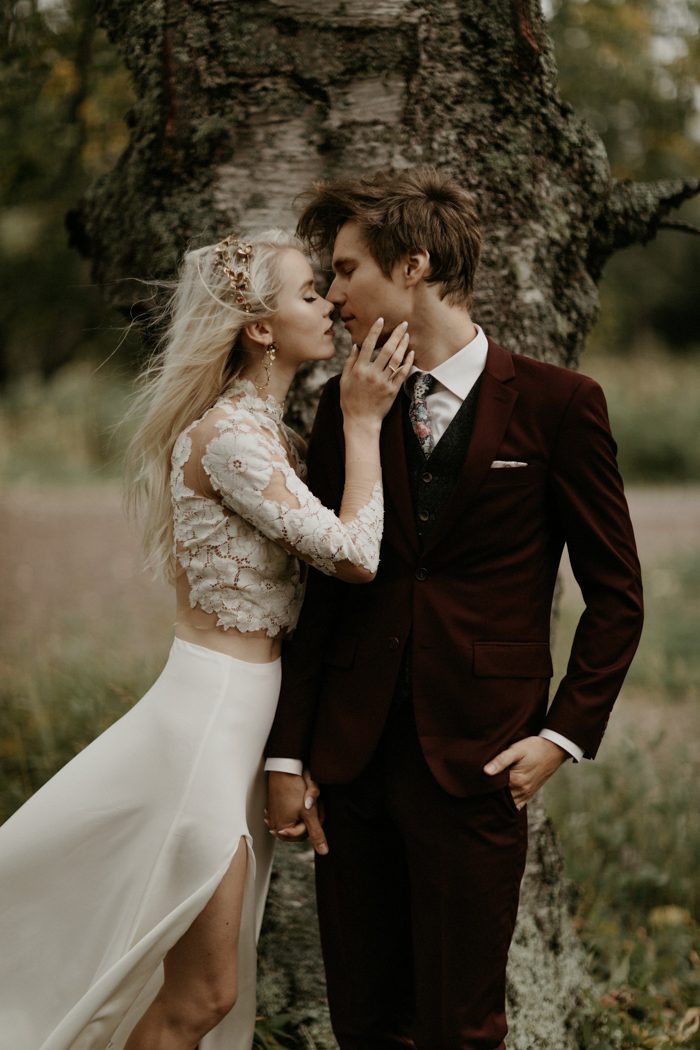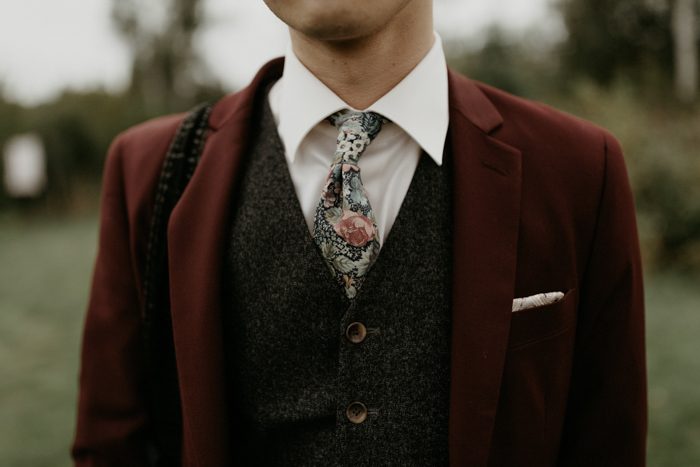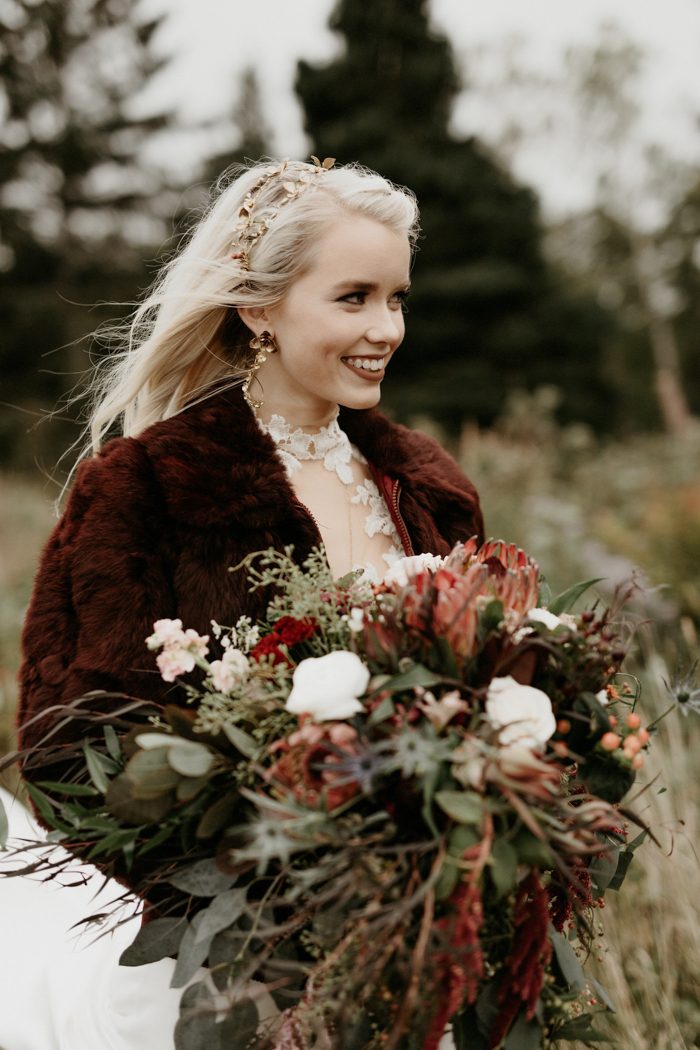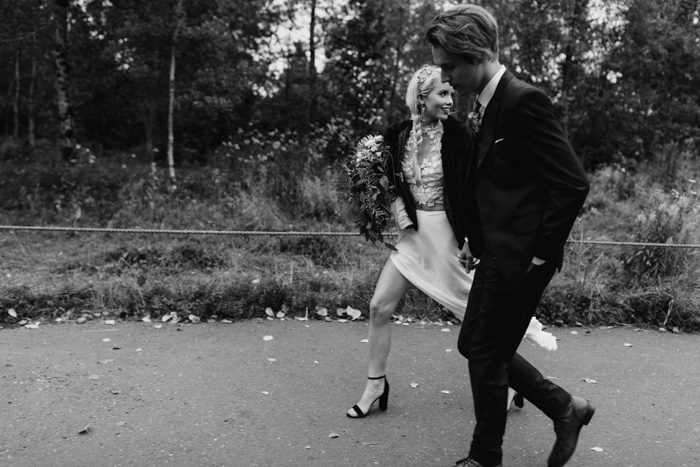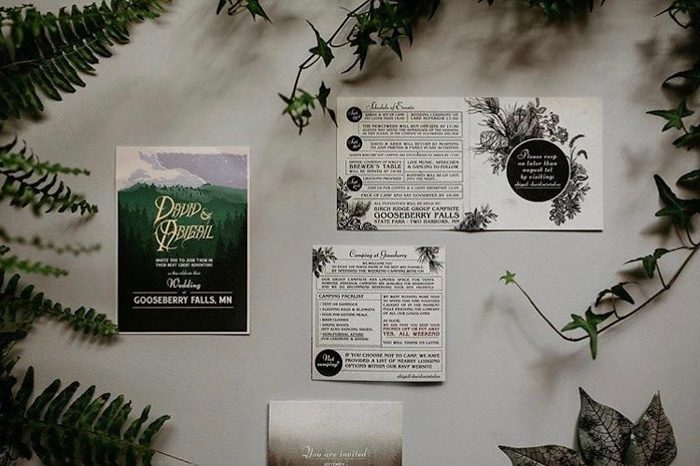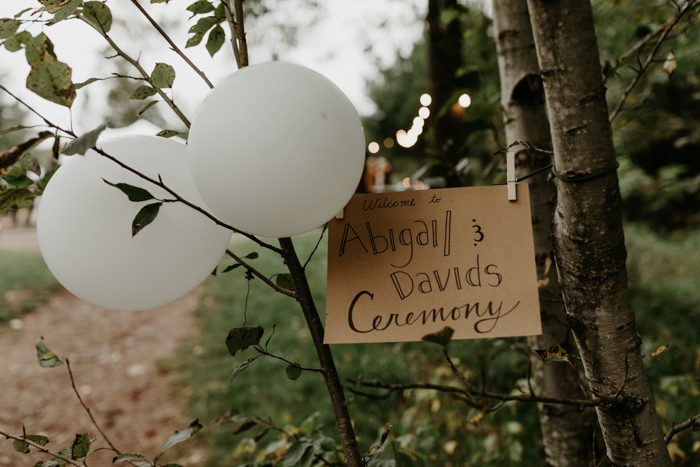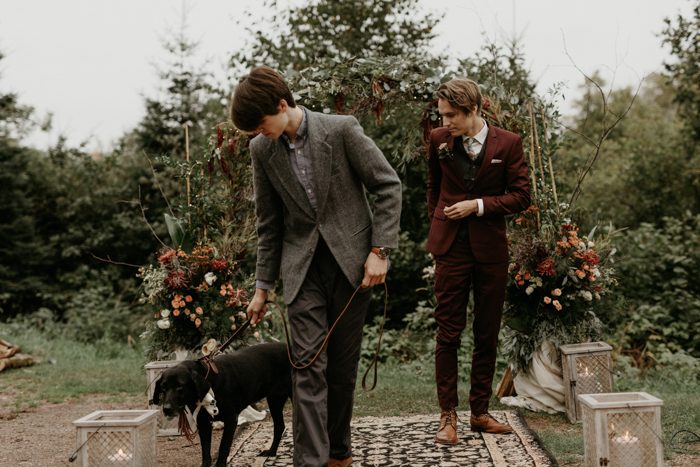 We didn't have any bridal party, mostly because we don't feel the need to incorporate all the traditions and social pressure of a "normal" wedding. If we had a bridal party, there would be no one to attend the wedding! The processional was just David, our dog Grady the ring bearer, my father and me.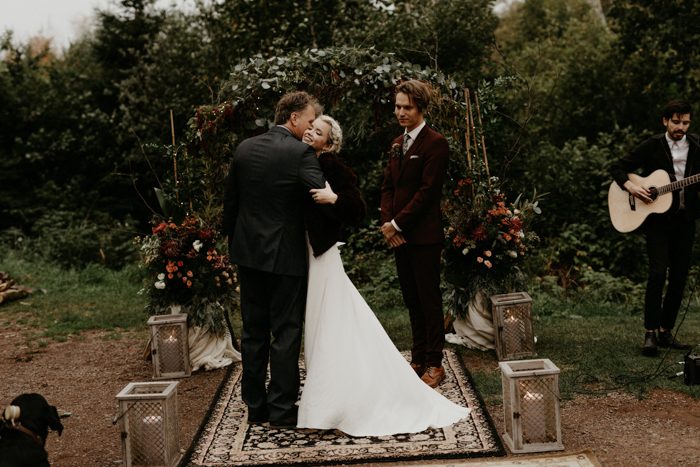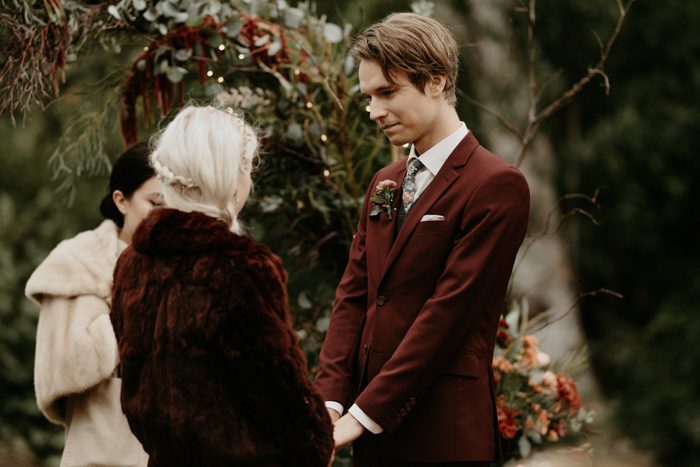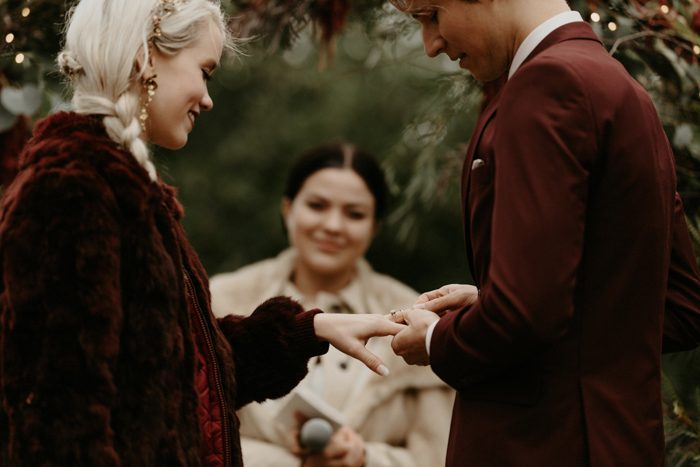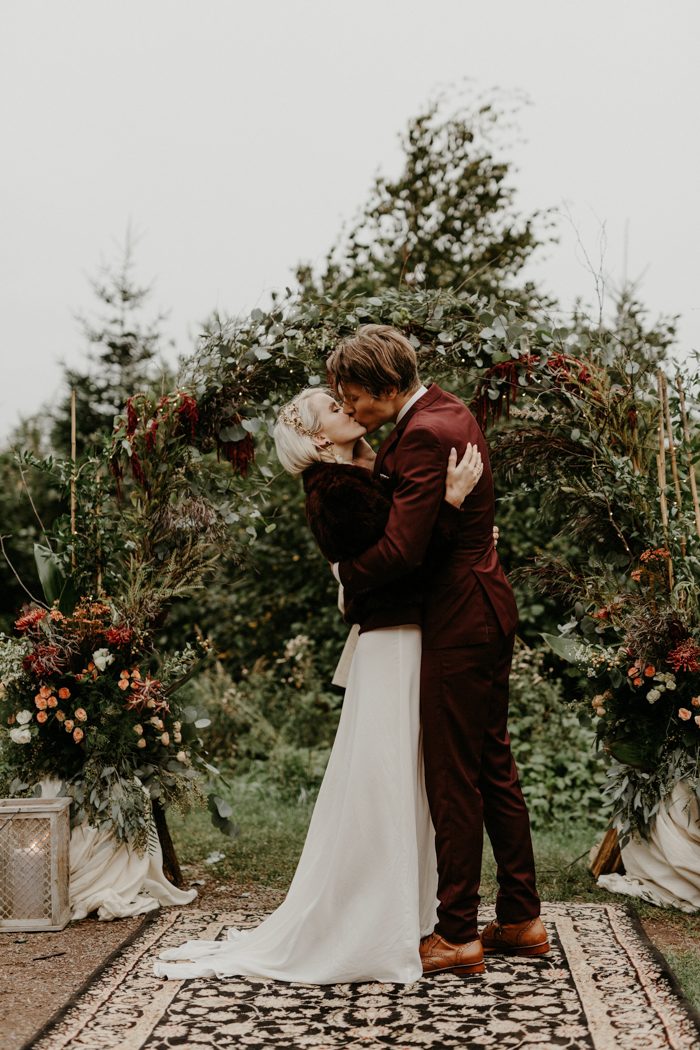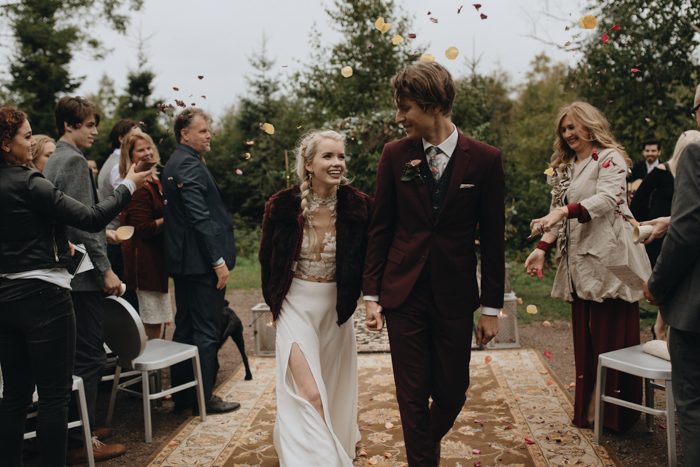 We have always been lovers of the outdoors and the MN North Shore and of course our wedding had to be similar! We chose to have things like bistro lights, a canvas bell tent, and lots and lots of flowers to meld the forrest with classic charm.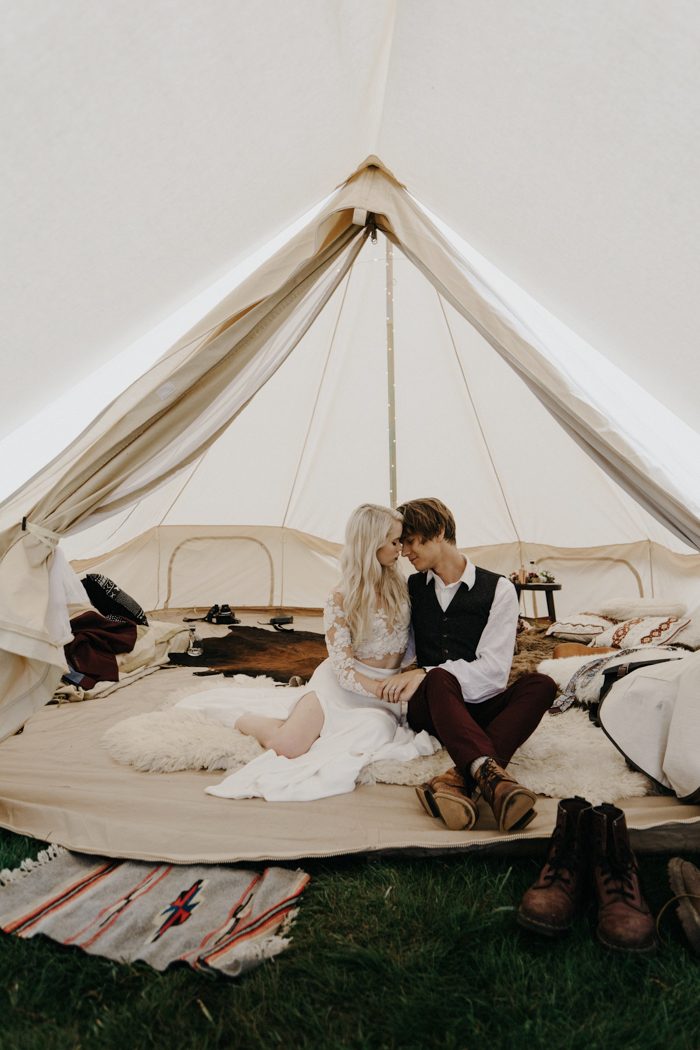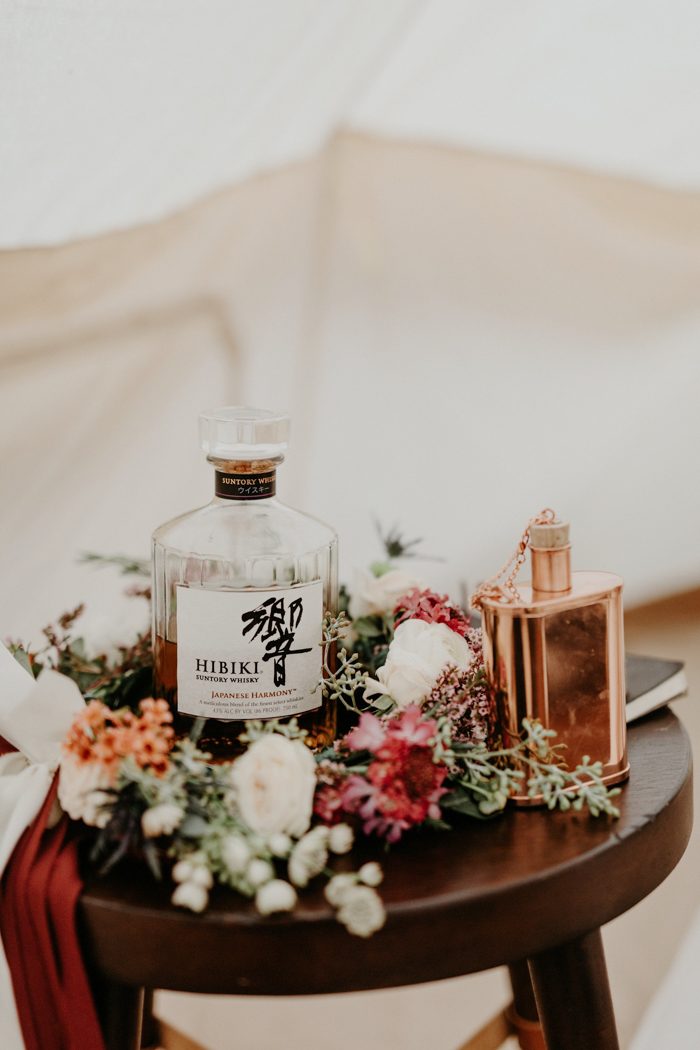 SHOP THIS POST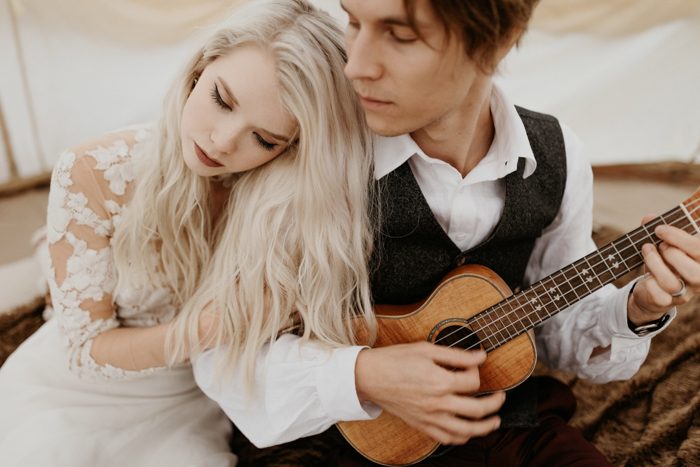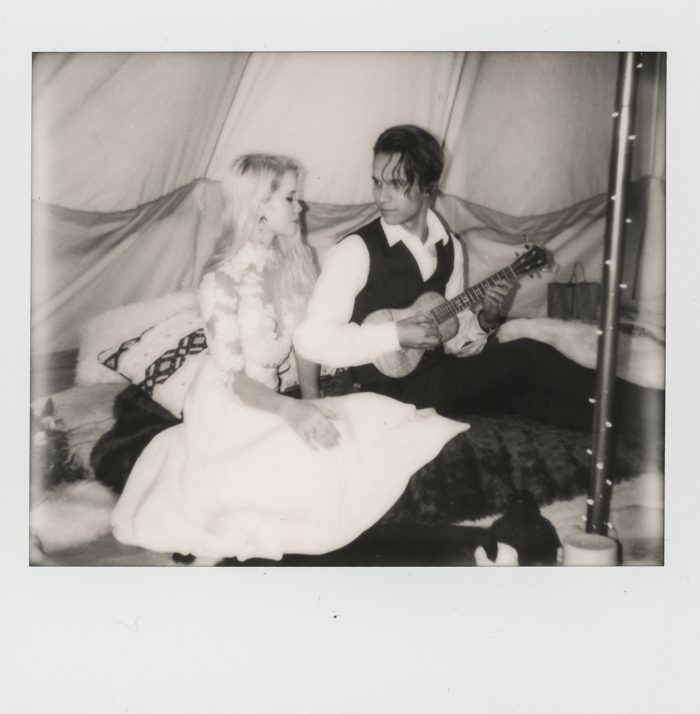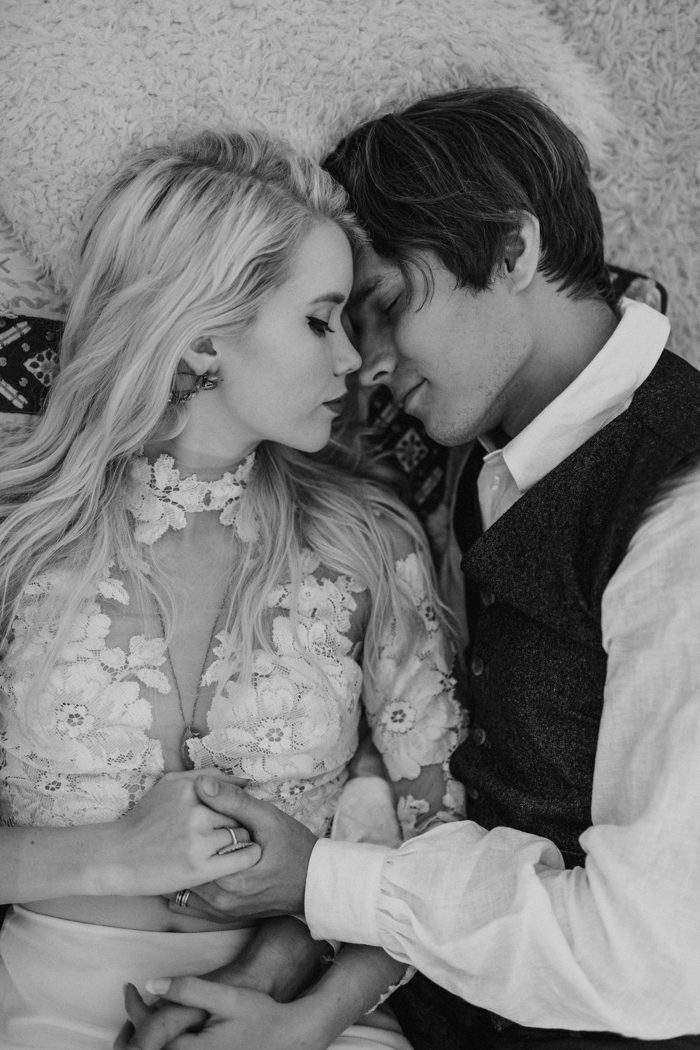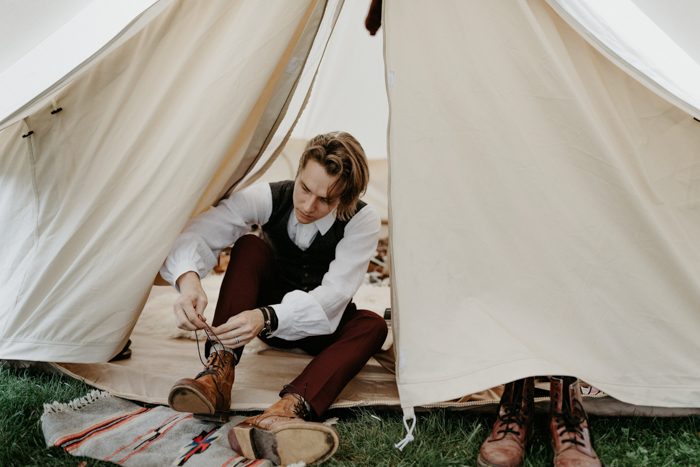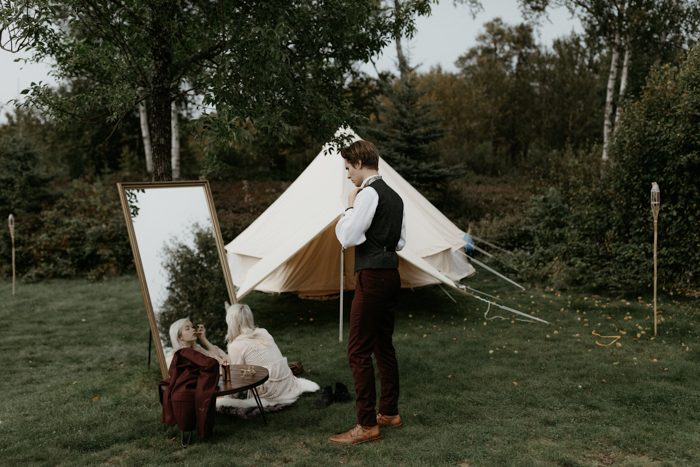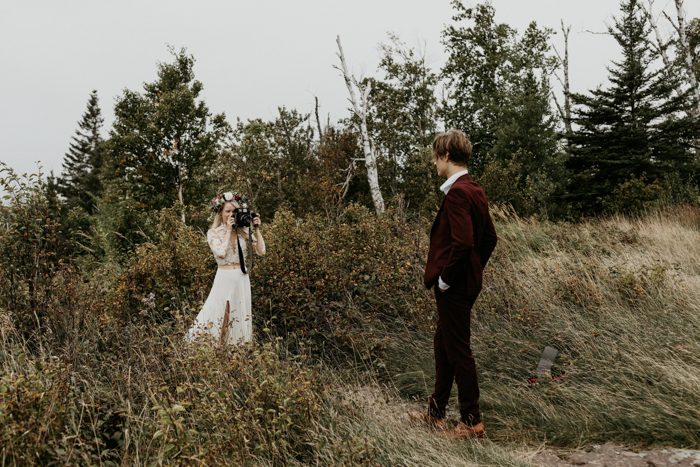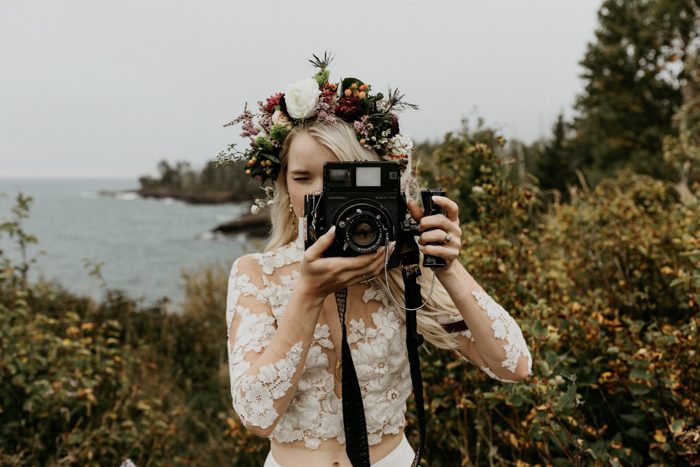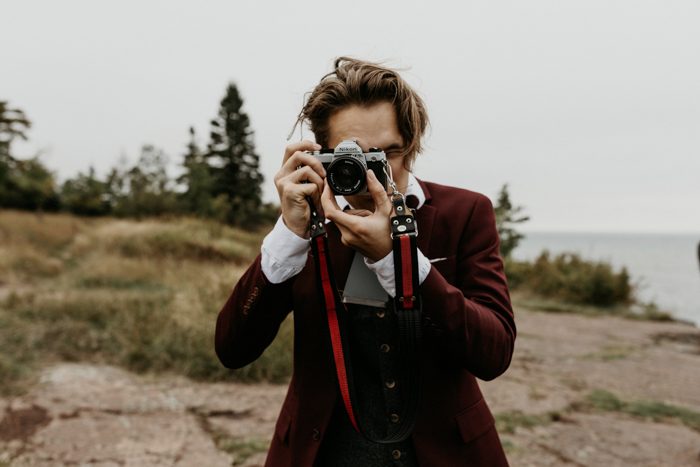 David and I have a photo series we have been doing on our travels – each taking a photo of the other person at the same time. This might just be my favorite set of the series!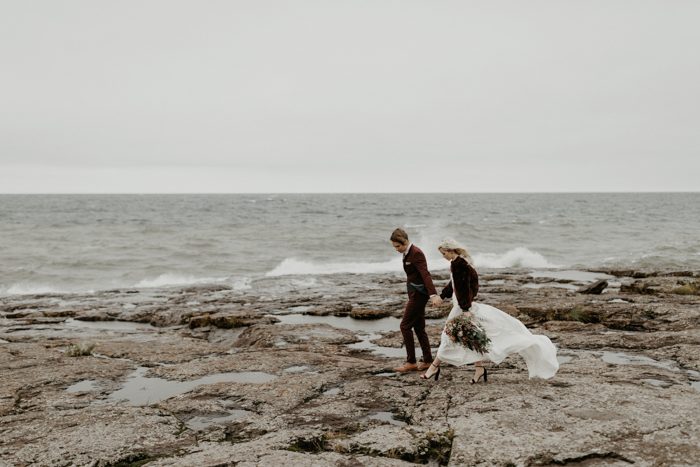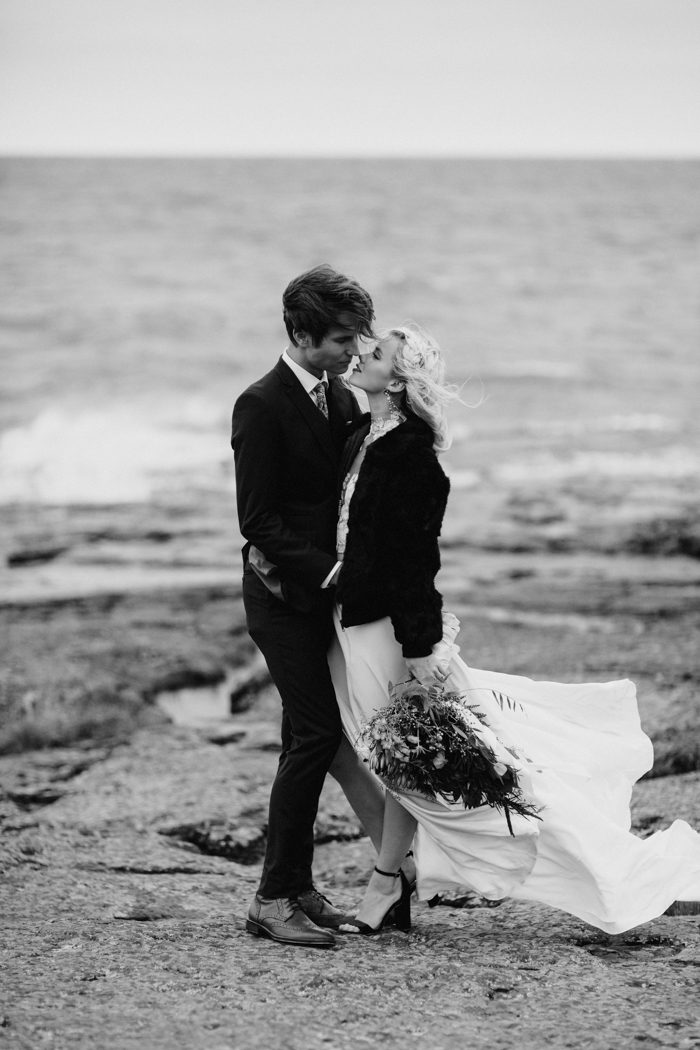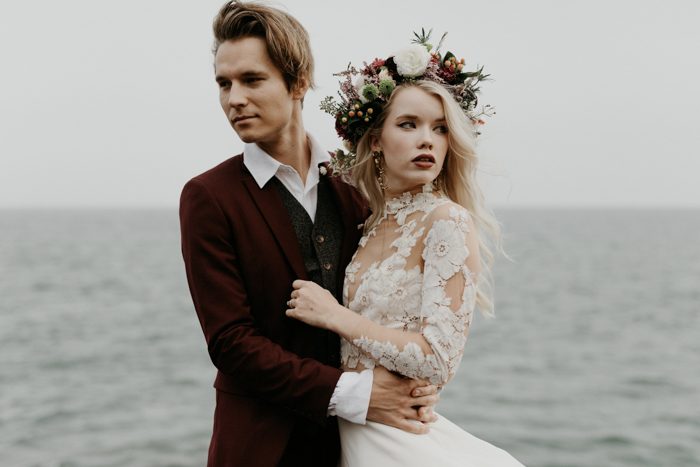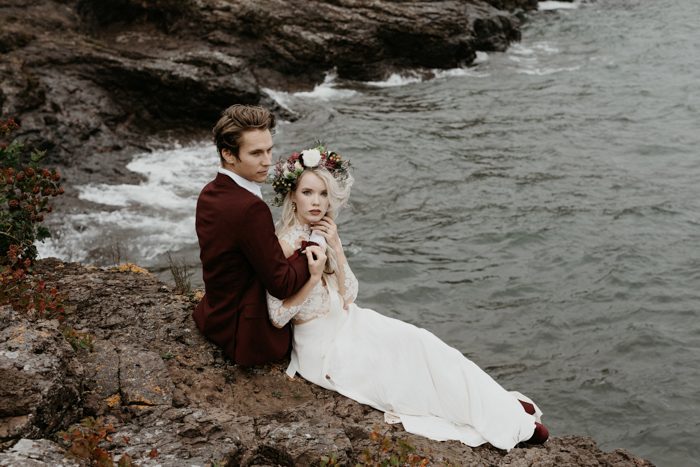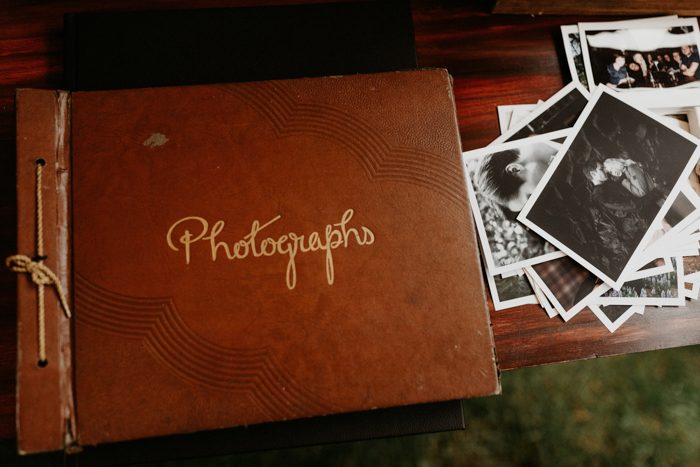 We both had a photo book done for each other, with the other knowing. Mine was a boudoir shoot, and David's was all of our favorite photos from travels and special days. He also gave me a camera!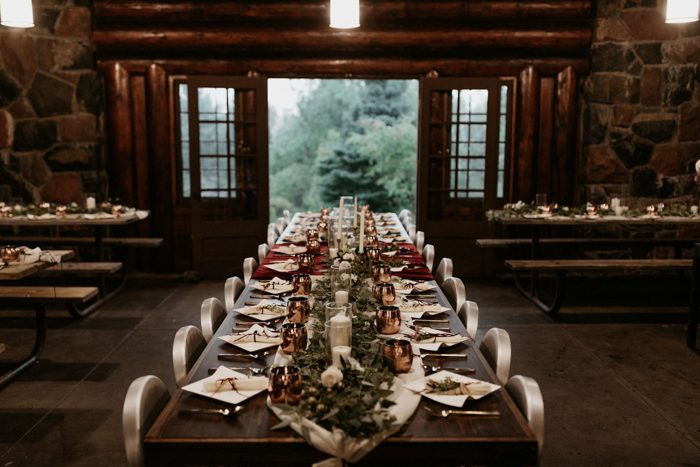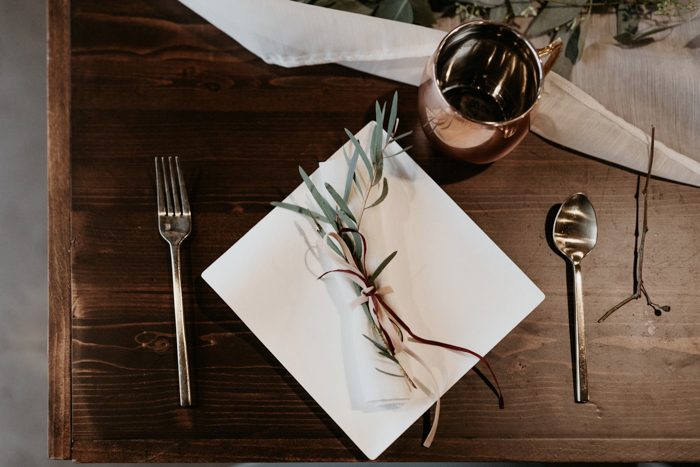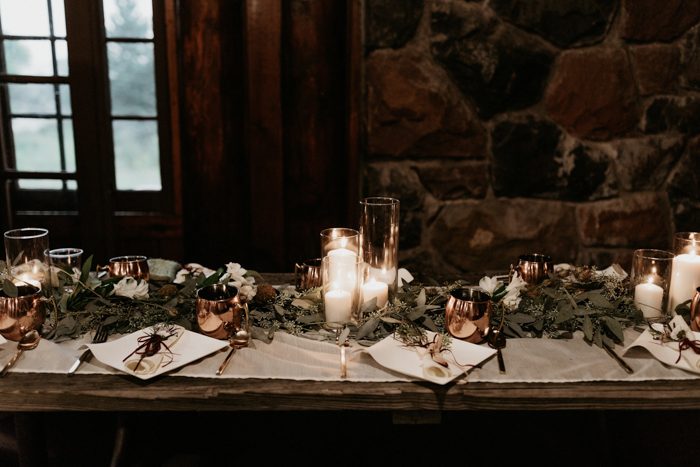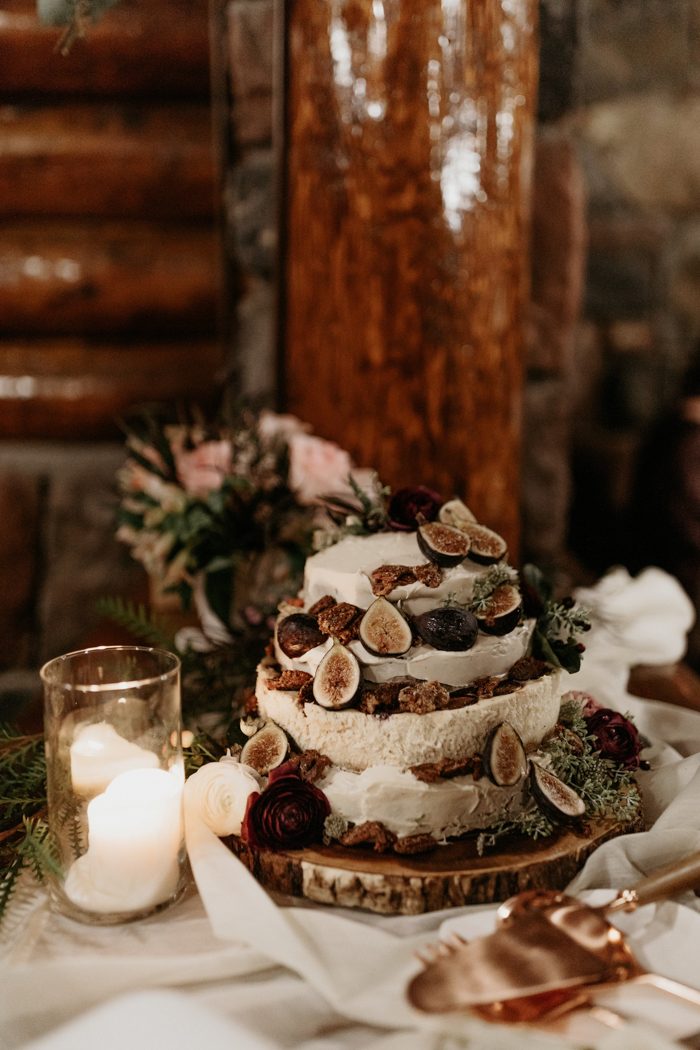 I made my own cake: maple fig cream cheese and spiced pecan layered cake!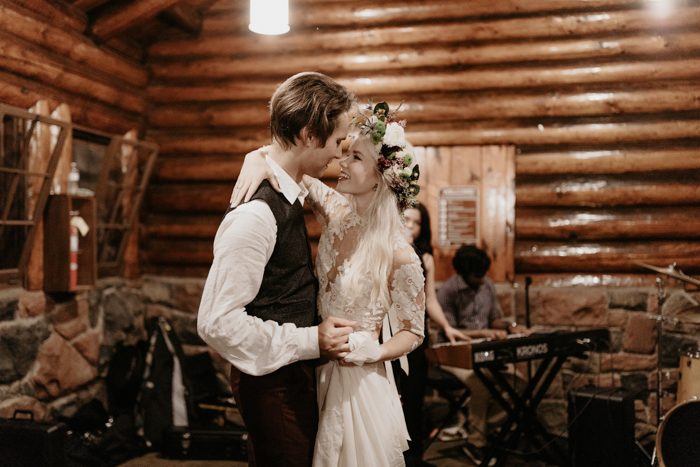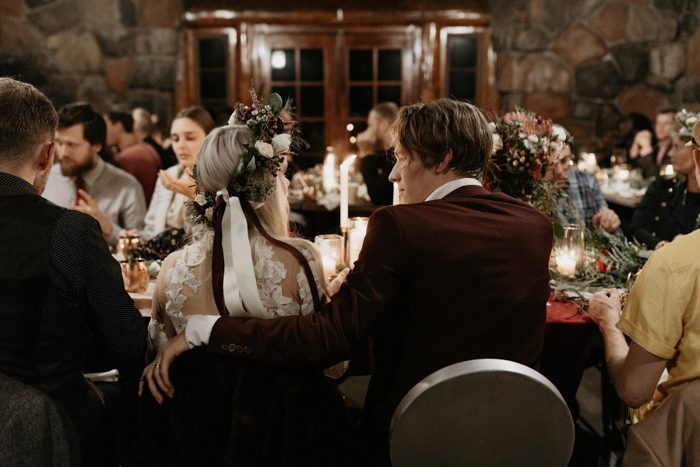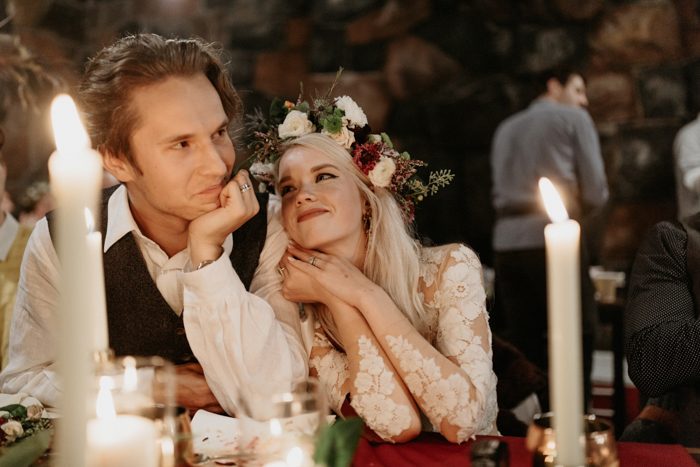 Thank you so much to J Olson Weddings for sharing this DIY wedding with Junebug! If you loved the camp vibes at this wedding, then you have to check out this wedding where The Lord of the Rings meets Wes Anderson.