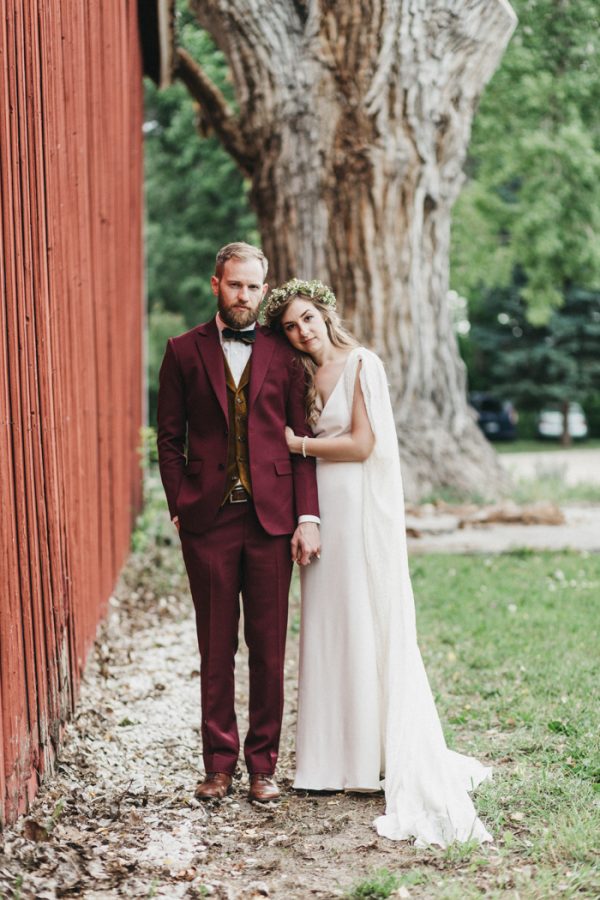 Lindsey and Nicholas' wedding day is straight out of a movie – or a couple of them. This Wes Anderson inspired wedding has Lord of the Rings influence that shines in the details. Lindsey and Nicholas had many DIY projects that include a Wes Anderson canvas tent, ceramic mugs for their guests, and thrifted pieces for the centerpieces. It all tied together with Jason Lucas Photography and his incorporation of Wes Anderson's affinity for centered composition and aerial shots in his work.
The Couple:
Lindsey and Nicholas
The Wedding:
Ya Ya Farm and Orchard, Longmont, Colorado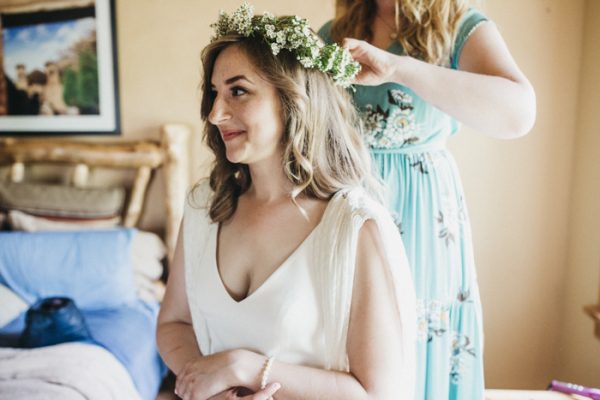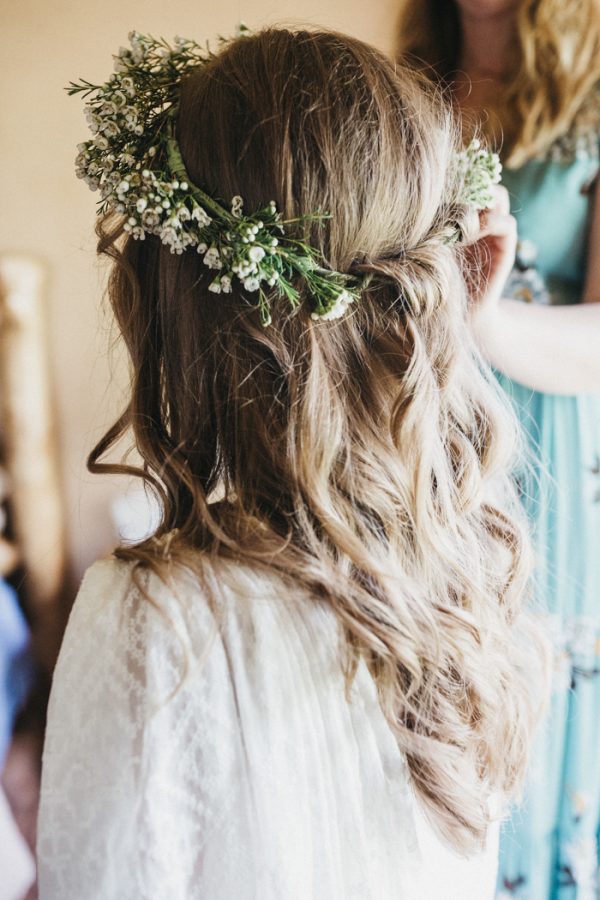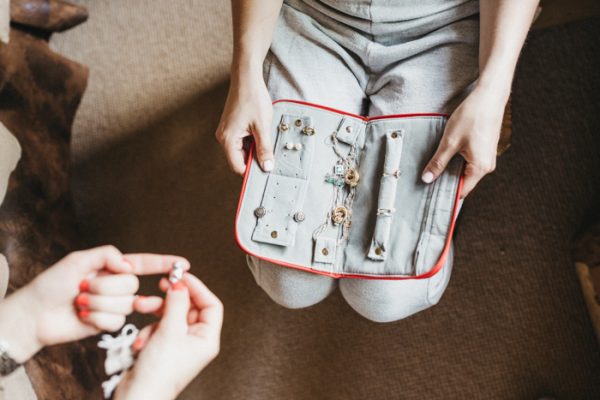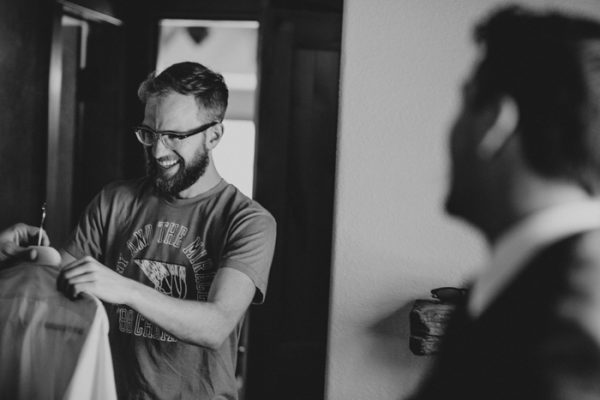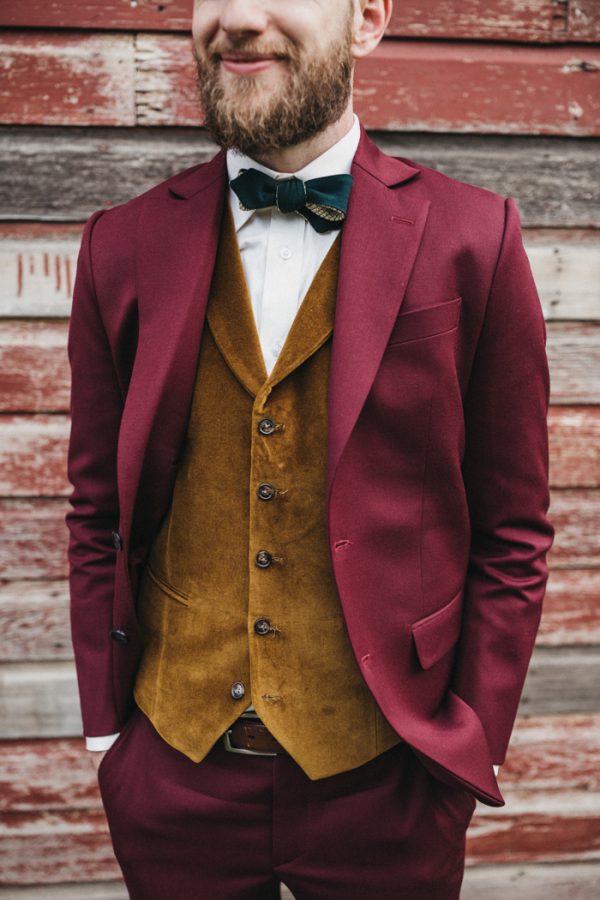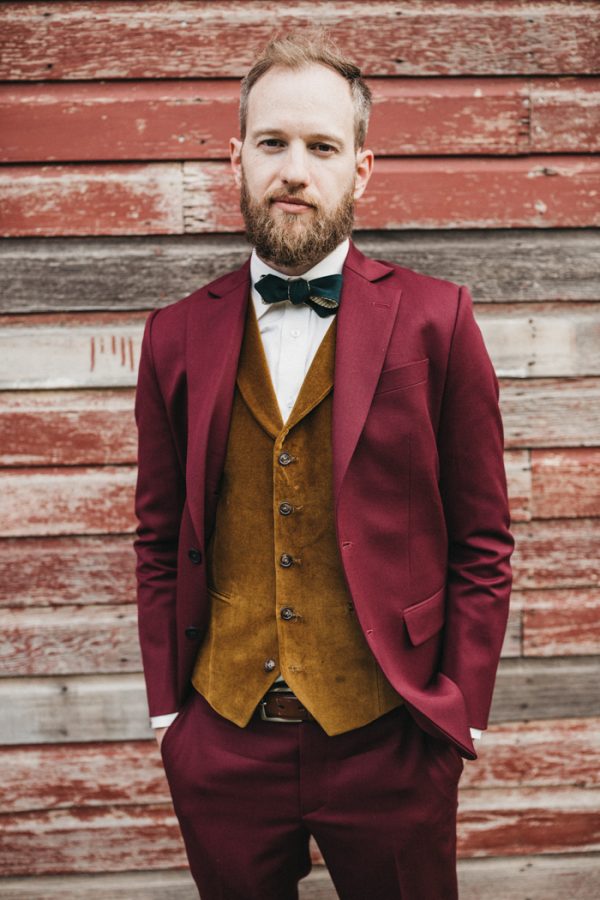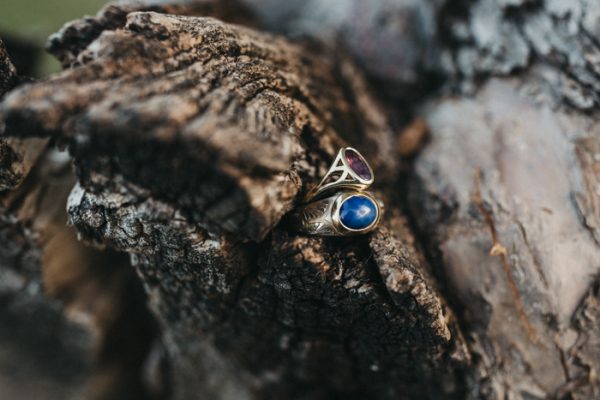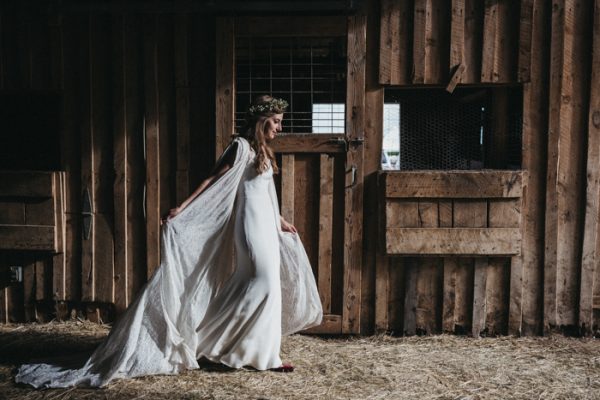 Before my mom brought me to Nicholas amidst our guests so that we could walk everyone to our ceremony site together, I was standing in the barn so that Nicky couldn't see me. But I could see him. It was a special moment for me, to see my sexy man cake laughing with all of our loved ones and just being him. I could also look out at the orchard and absorb what we had created together. We put a lot of sweat, tears, and laughter into that day. We designed, handmade, and collected everything. Having those minutes to be a fly on the wall, happy butterflies in my stomach, will stick in my mind forever.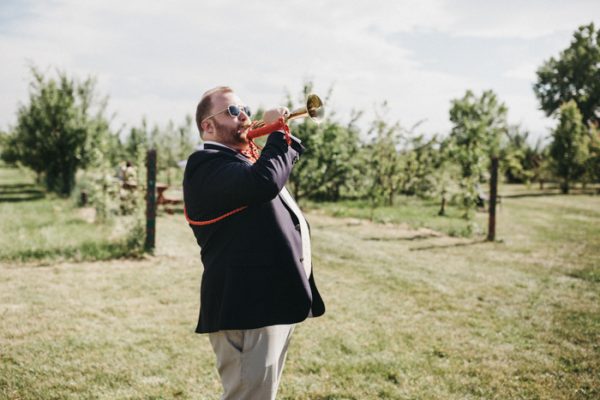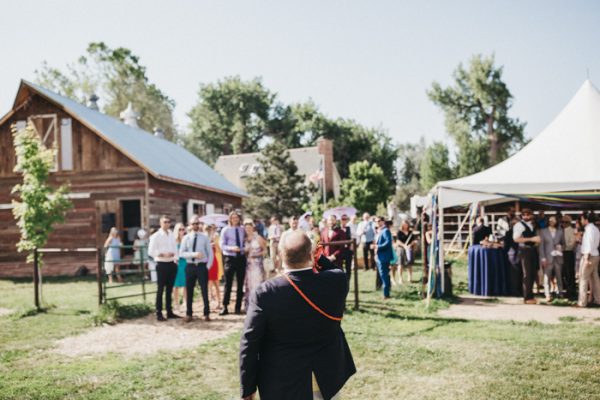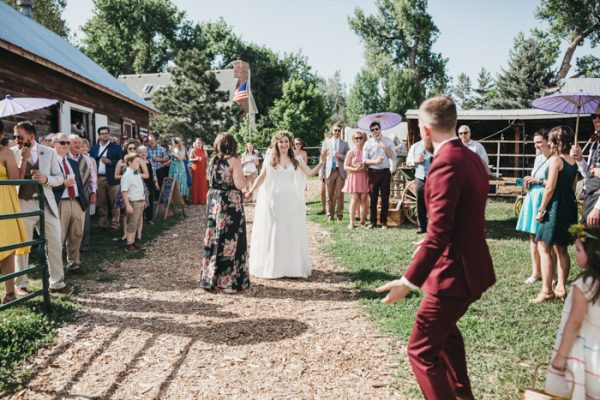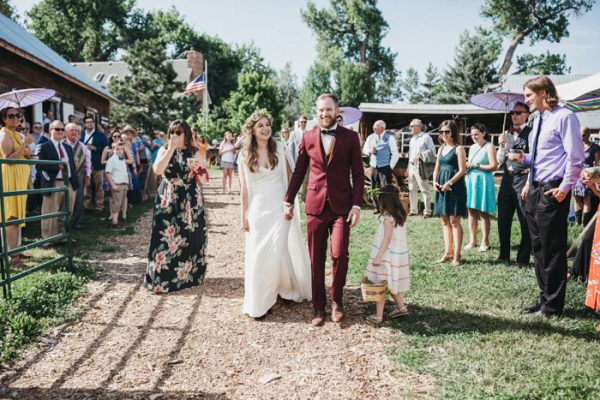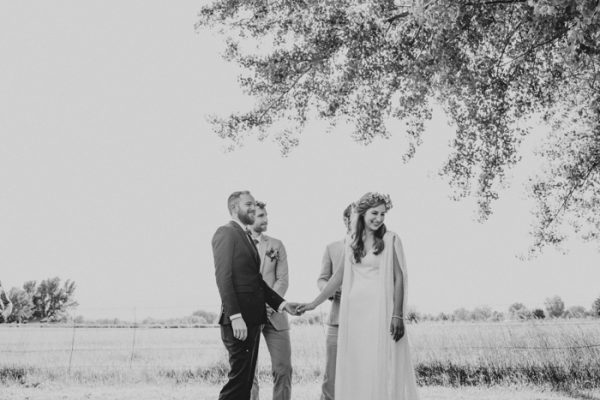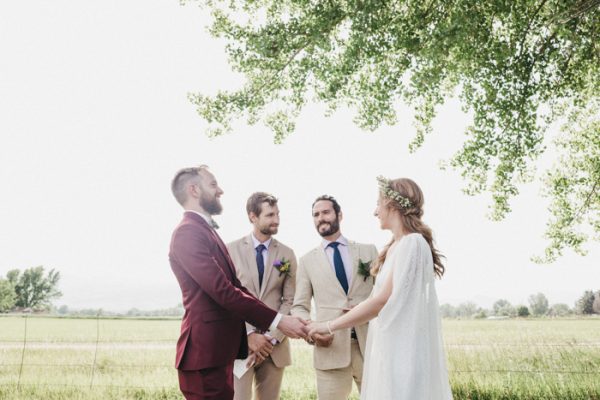 Our ceremony was completely "unplugged" and raw–we were in the trees, after all! Our friend played the bugle to call us all together, but after that, all you could hear was the birds.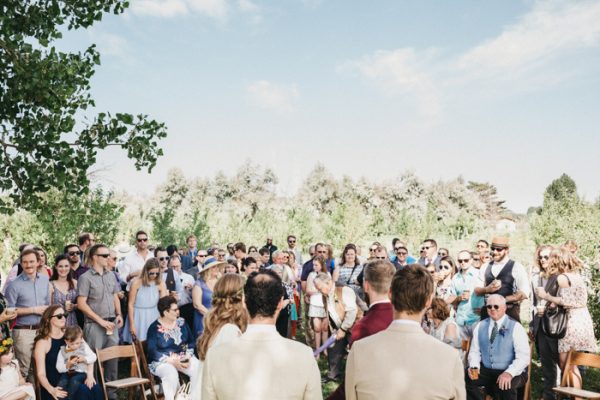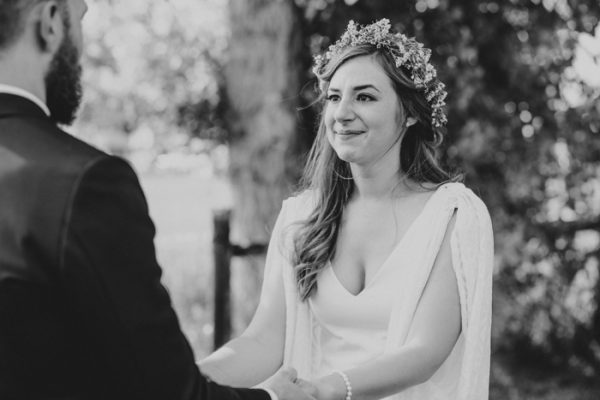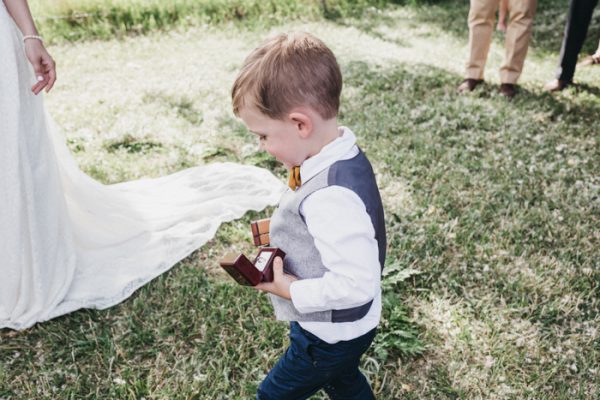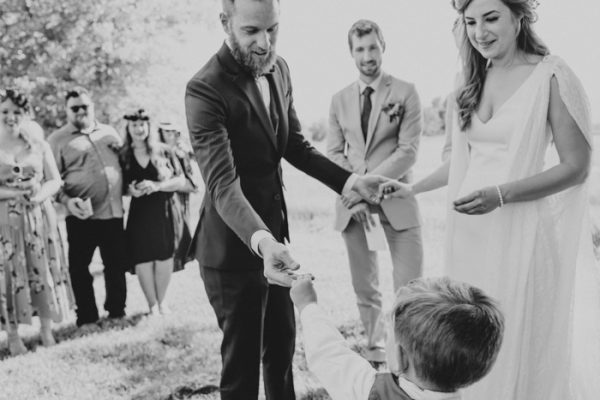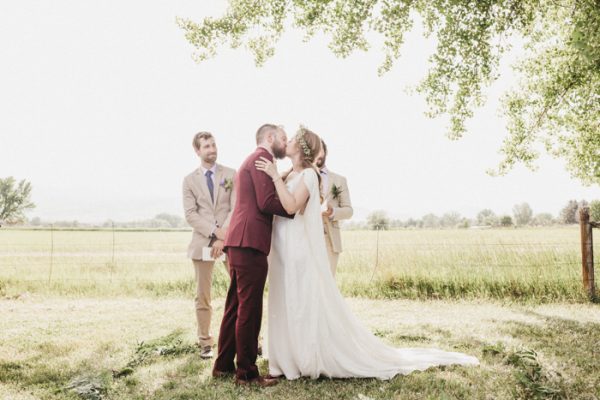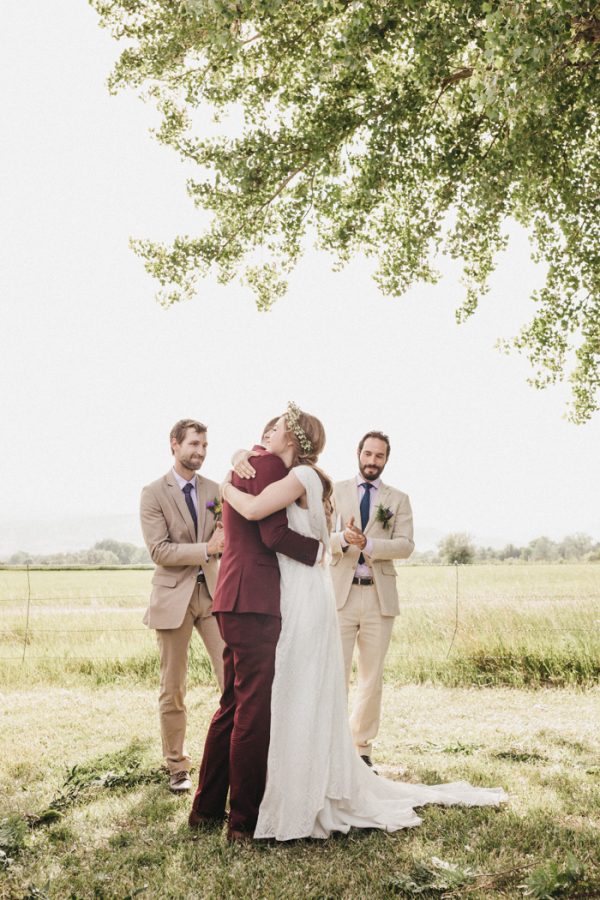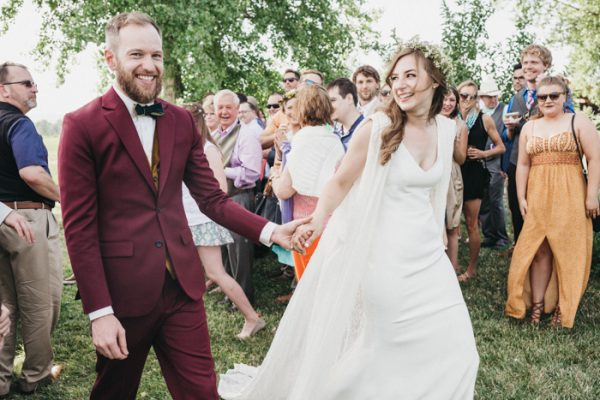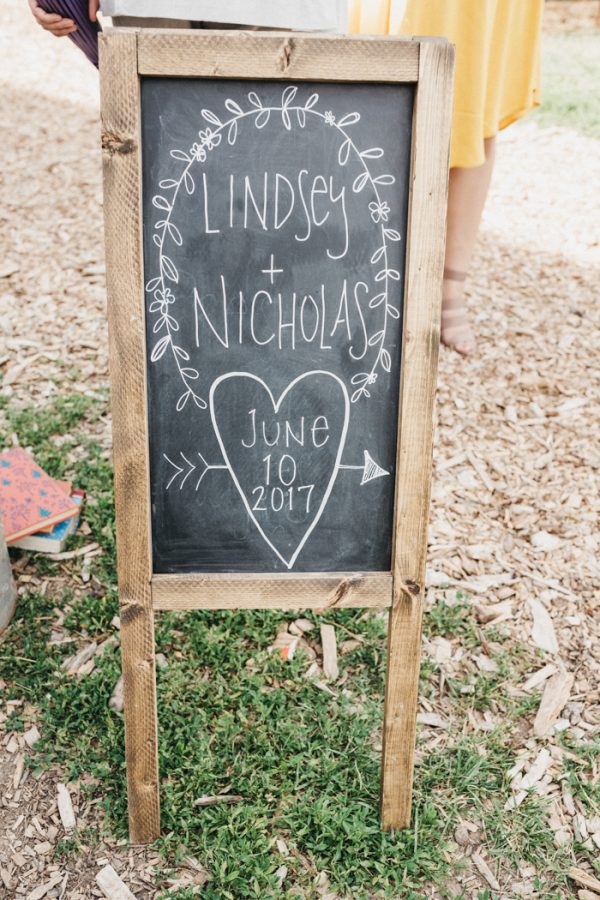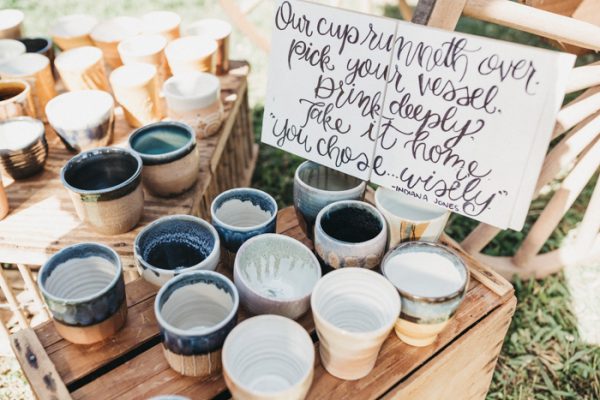 I am honored to have a really loving set of mothers now. My mother and step-mother-in-law handmade over 200 ceramic cups for us. Each cup was completely different from the next! As the guests made their way to the bar, they got to pick their cup for the night and then take it home. It was incredibly special to have so much of our mothers in the day.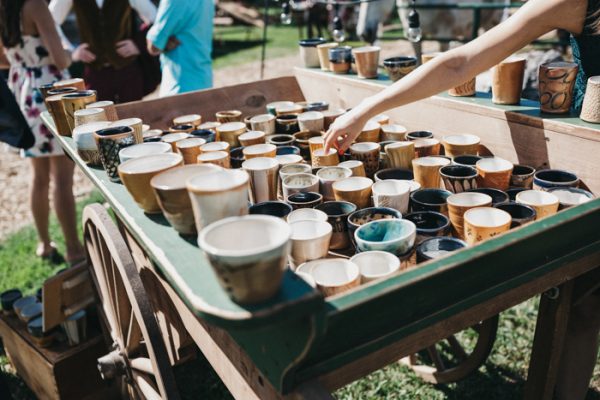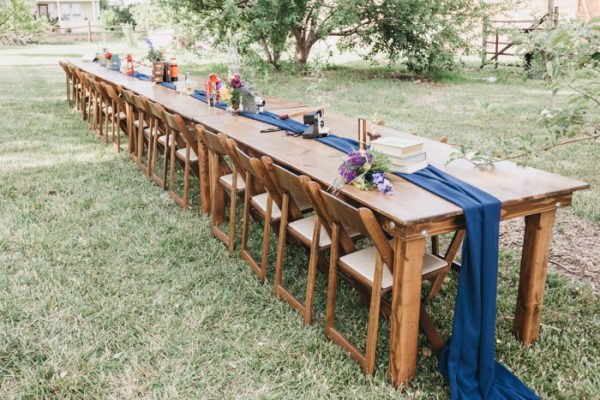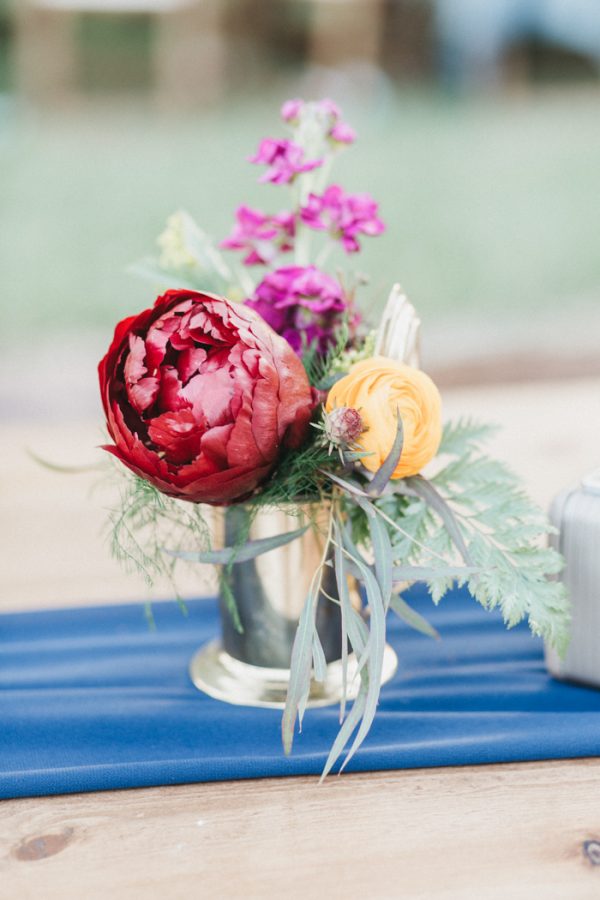 Courtney at Windflower Events nailed it. Nailed it! I had no idea I was so picky when it came to flowers! (Sorry, Courtney). But she was incredibly patient and even got down into specific varieties with me all the way until she went to collect the blooms. Not only were they stunning and exactly what we wanted, I got to revel in them for days and days after the wedding in my home.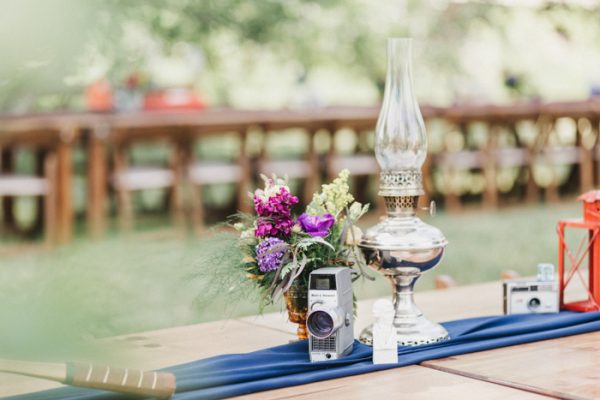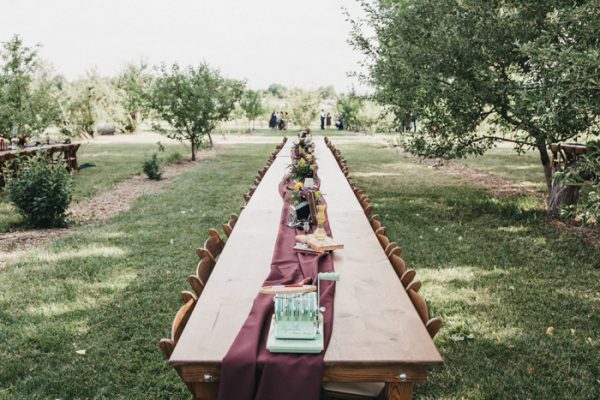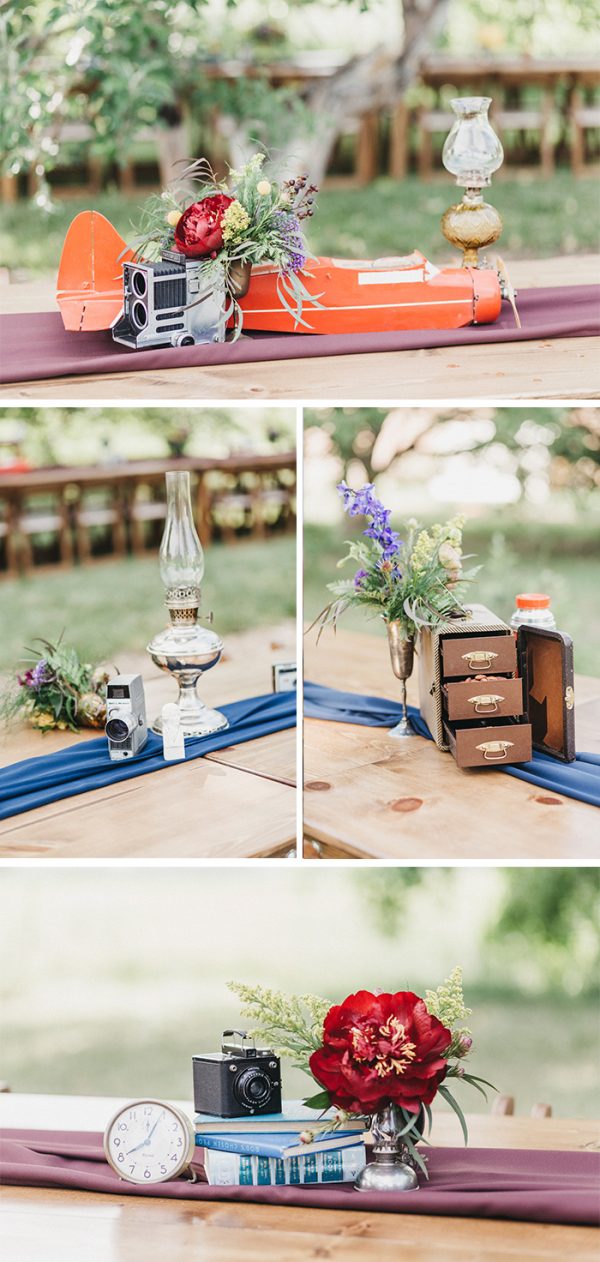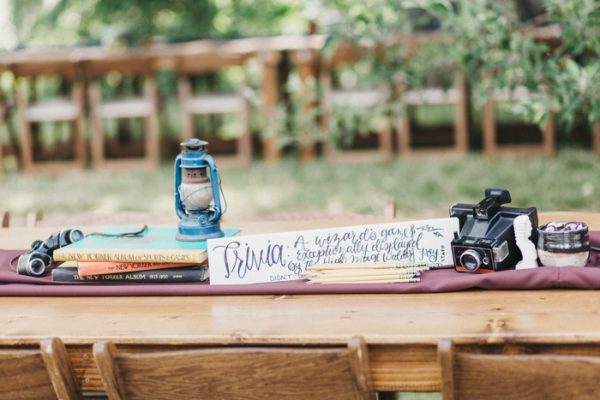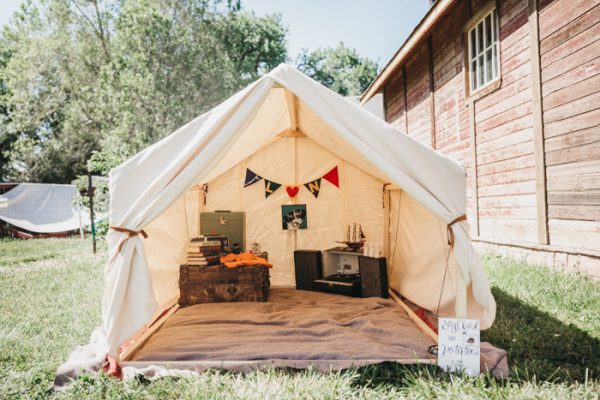 We like to describe the vibe as Wes Anderson if he were to film the Shire. My husband is a huge Wes Anderson fan and I am steadfast Lord of the Rings nerd. Surprisingly, these two concepts came together very well! On our invites we encouraged vests (both Wes Anderson-y and hobbitish), we chose dark, rich tones and incorporated an absurd amount of antiques we acquired through estate sale shopping the year before. We even hand-built a canvas tent. Moonrise Kingdom, anyone? Our attire we picked to be utterly ourselves–so I think it's pretty evident how much we love Wes Anderson and those silly Bagginses just from that.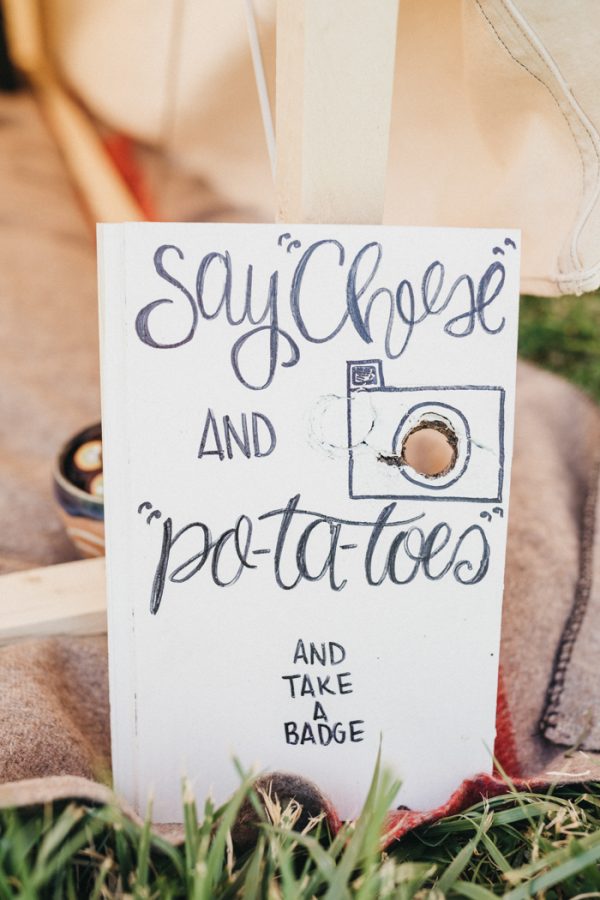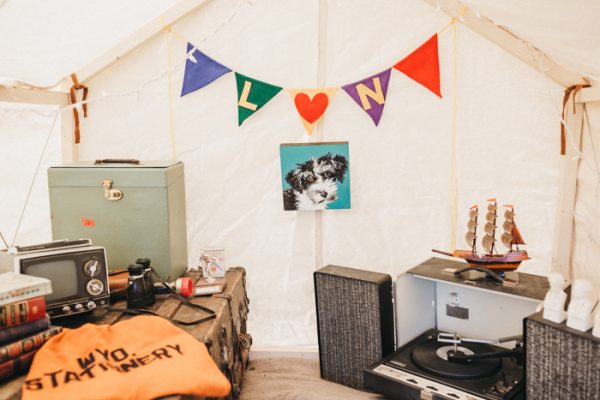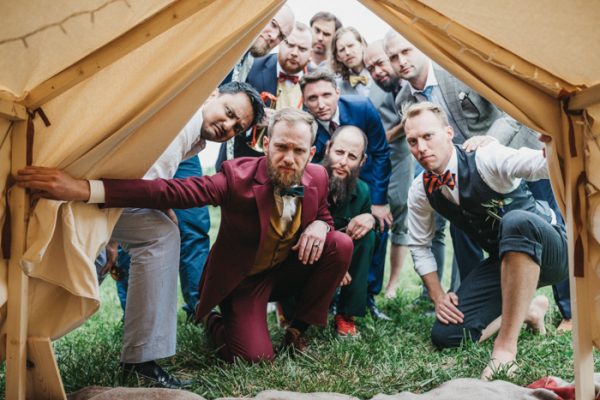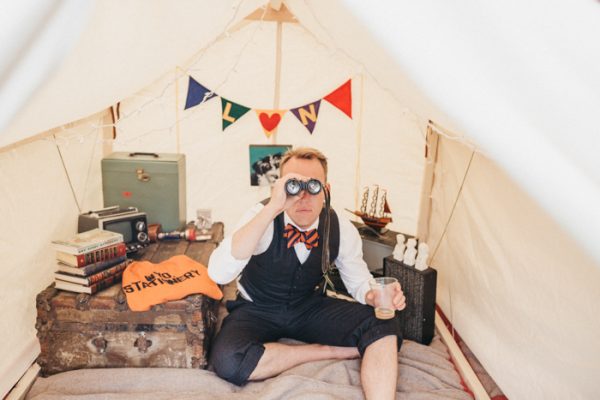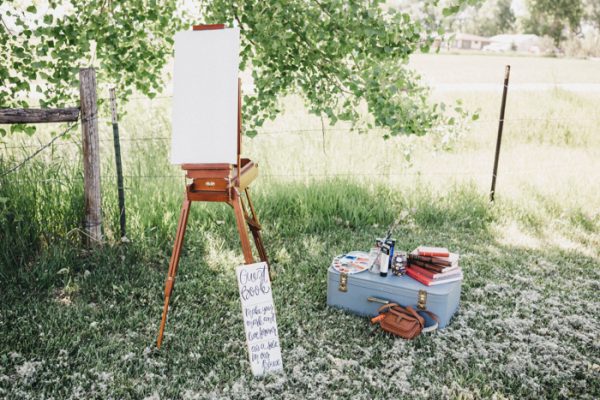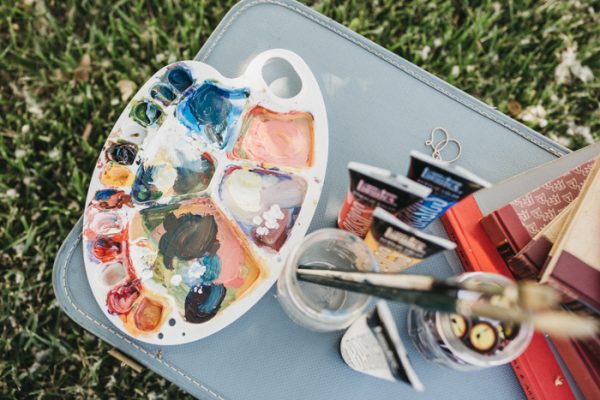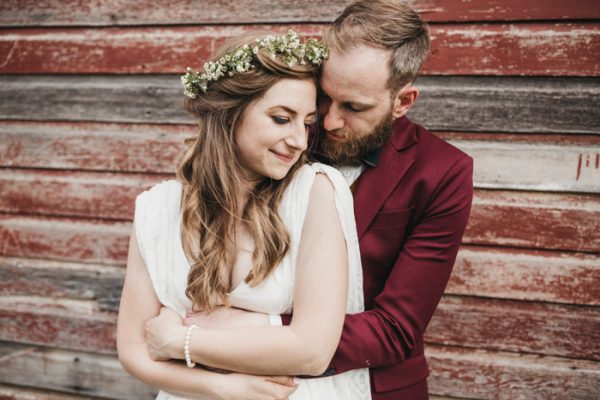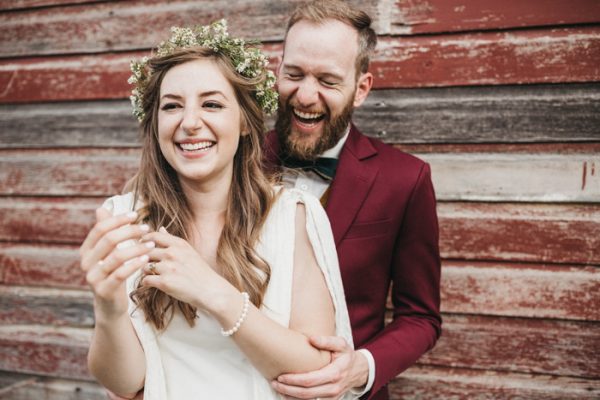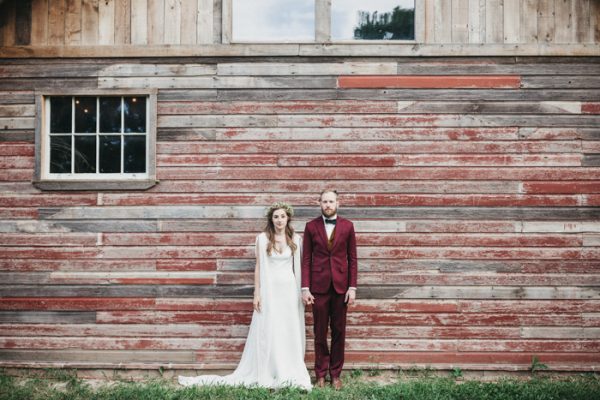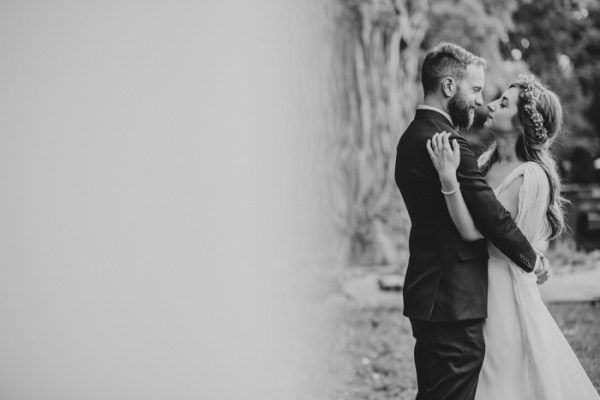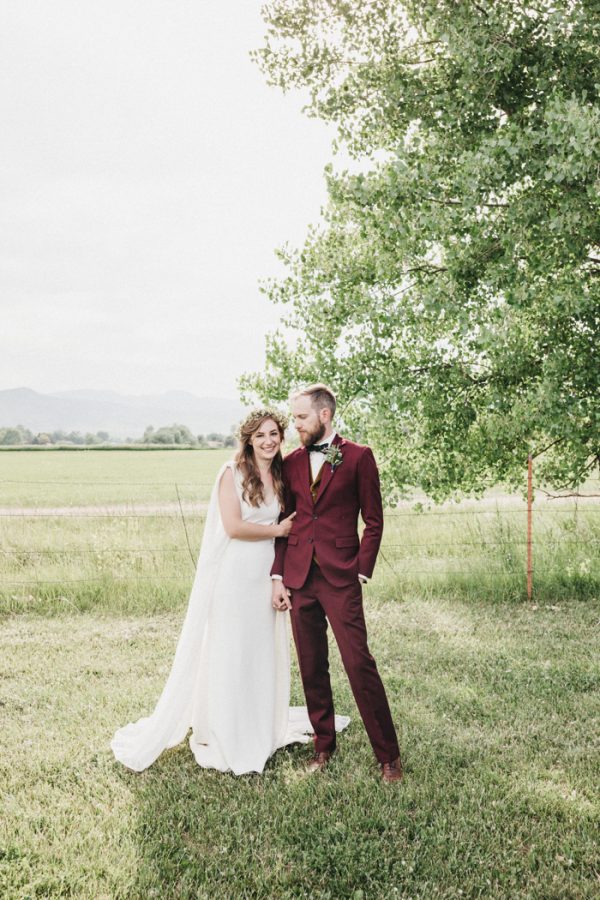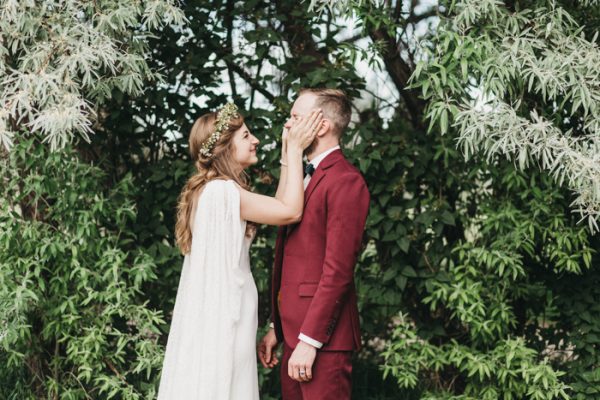 Jason, our photographer, was incredibly thoughtful and thorough. I didn't notice him at all during the ceremony (sneaky!). And when we got to take photos as a couple he made the process not only easy but relaxing! It felt like Nicky and I just got time together after our ceremony. But DANG! The photos are absolutely incredible. People aren't joking when they say that the photographer is the most important vendor of the evening–the evidence is right here.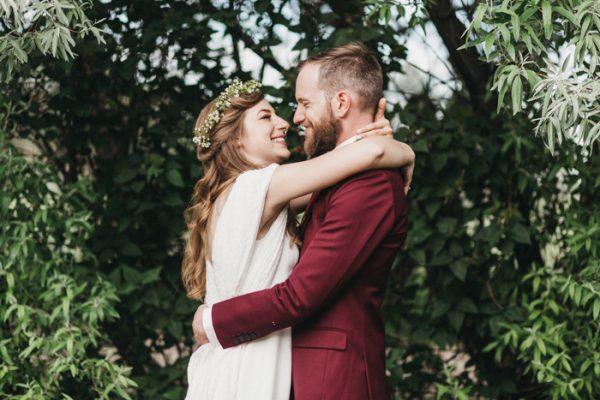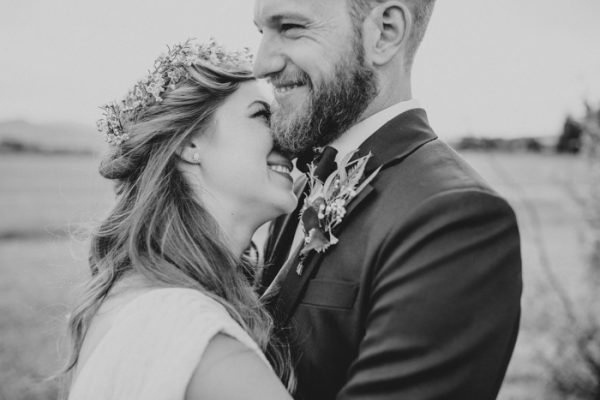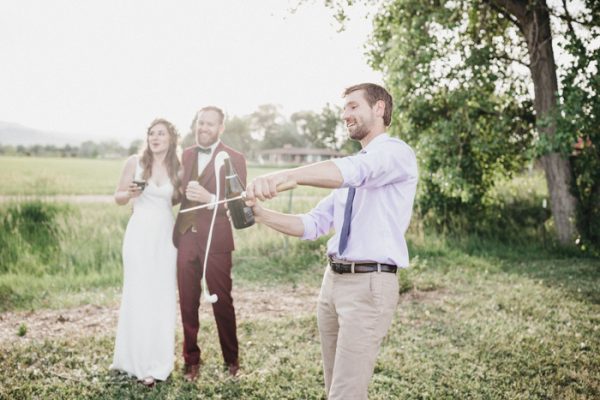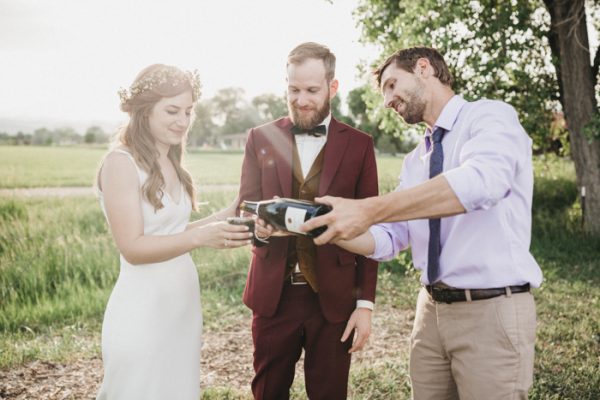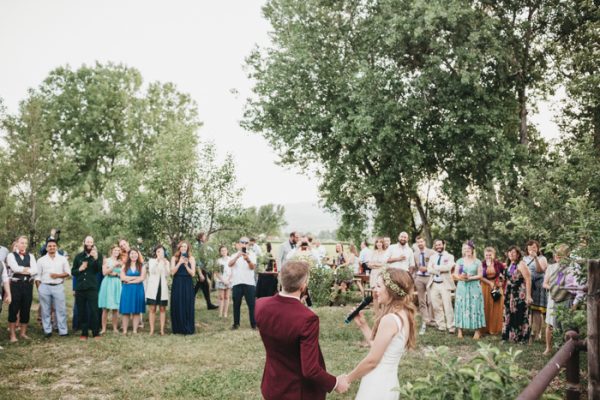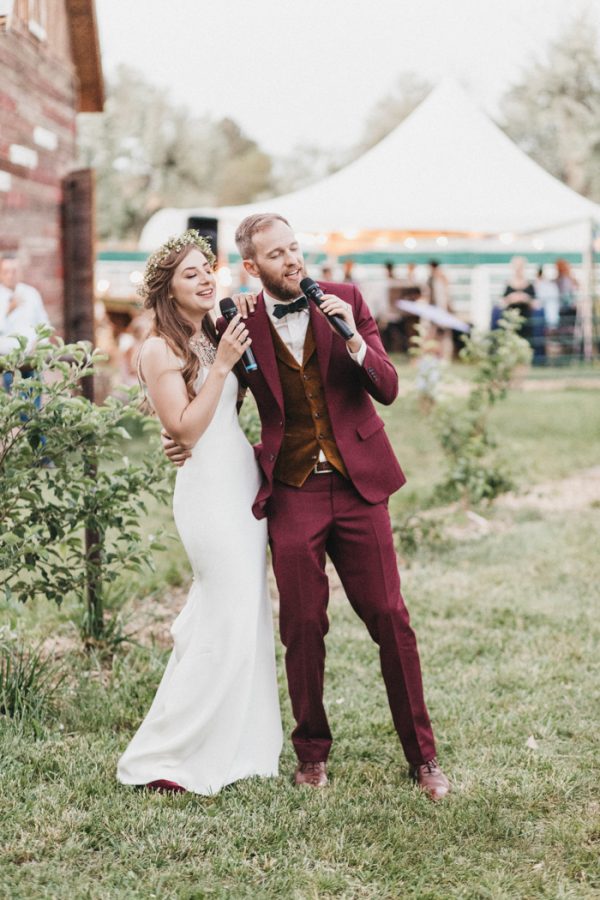 Instead of a first dance, Nicky and I did a "first karaoke". We sang "Endless Love" by Diana Ross and Lionel Richie – the most heartfelt duet you will ever find. We did not hold back.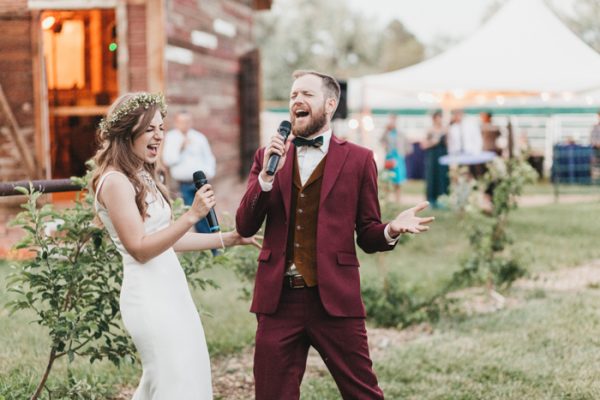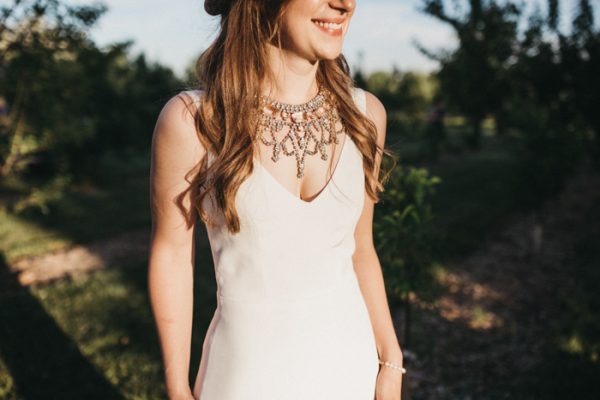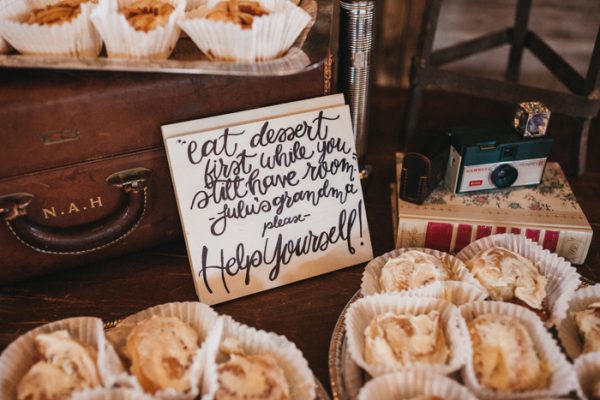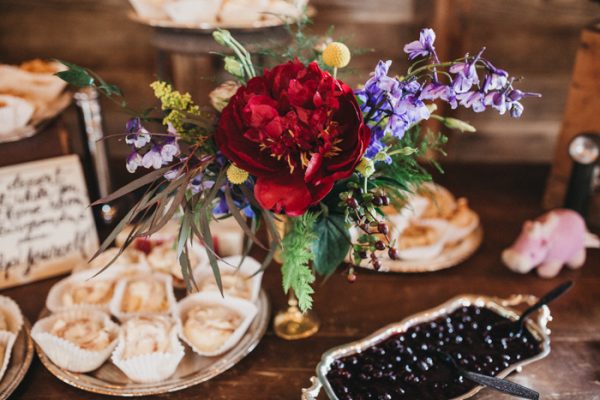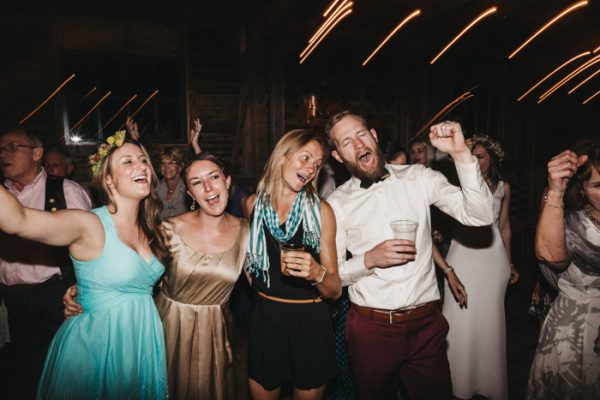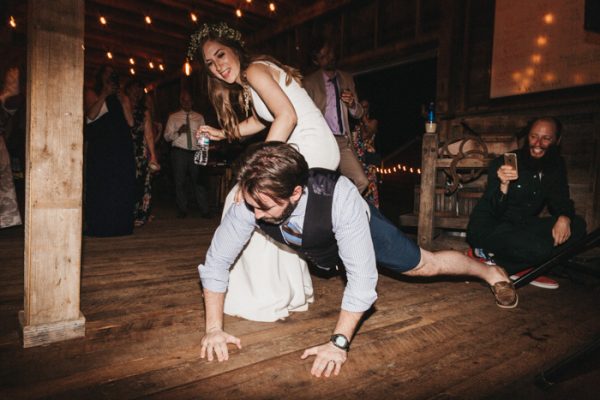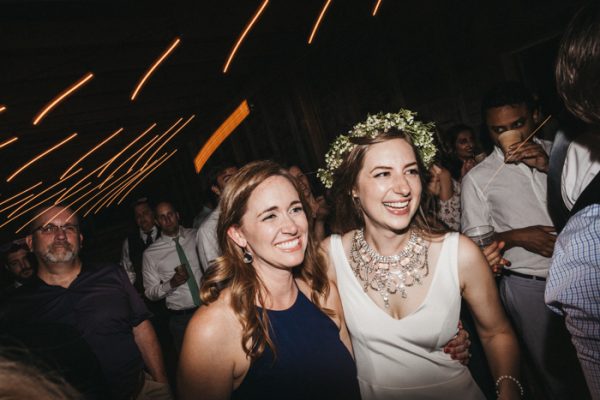 Thank you Jason Lucas Photography for sharing Lindsey and Nicholas' day with Junebug! For other film inspired weddings, check out this Wes Anderson inspired wedding in Barcelona.