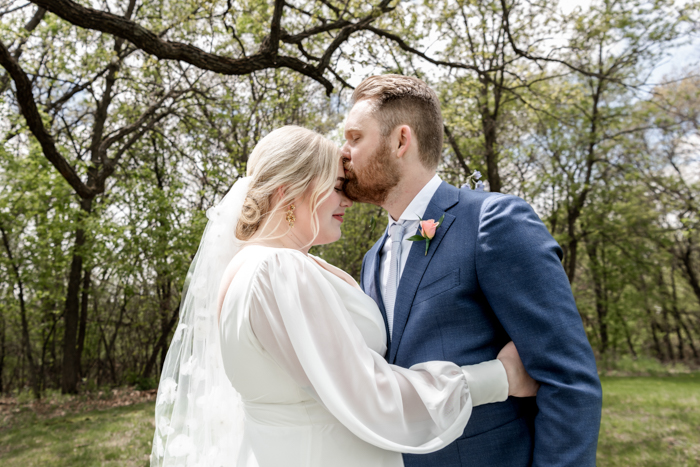 When it comes to finding wedding inspiration, nothing is off-limits. And this garden party backyard wedding is proof that you can pull ideas from everywhere, including your favorite films. Inspired by their love for Wes Anderson flicks, Hannah and John planned a celebration complete with a bold color palette, locally farmed florals by Blessings & Blossoms, and vintage decor sourced from the Mother of the Bride's small-town boutique.
Creating their mood board was the easy part. Finding a venue that could bring their vision to life and fit their 270 guests was a bit more challenging. That's why they chose to say 'I do' in the backyard of Hannah's childhood home. They kicked off the spring celebration with a lakefront ceremony, followed by a tented reception where florals stole the show. And while you might think that's hard to top, wait until you see the bold fashion choices like the mismatched floral bridesmaid dresses.
If you're on the hunt for ways to spice up your wedding fashion or unique ways to transform your own backyard into a dreamy reception space, these images by Junebug photographer Sage E Imagery have all the inspiration you need.
The Couple:
Hannah and John
The Wedding:
Minnesota, United States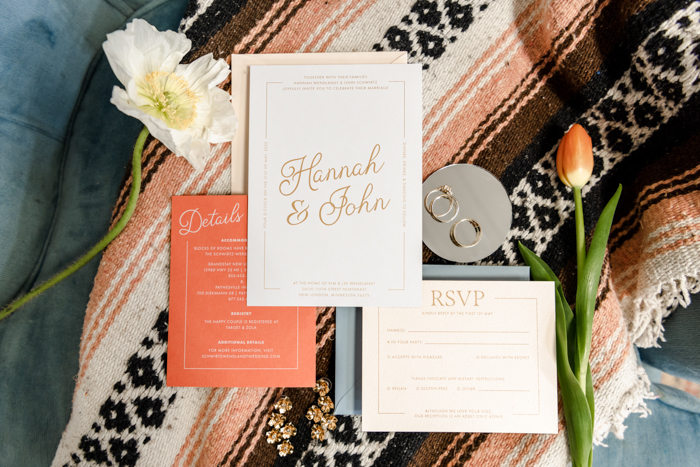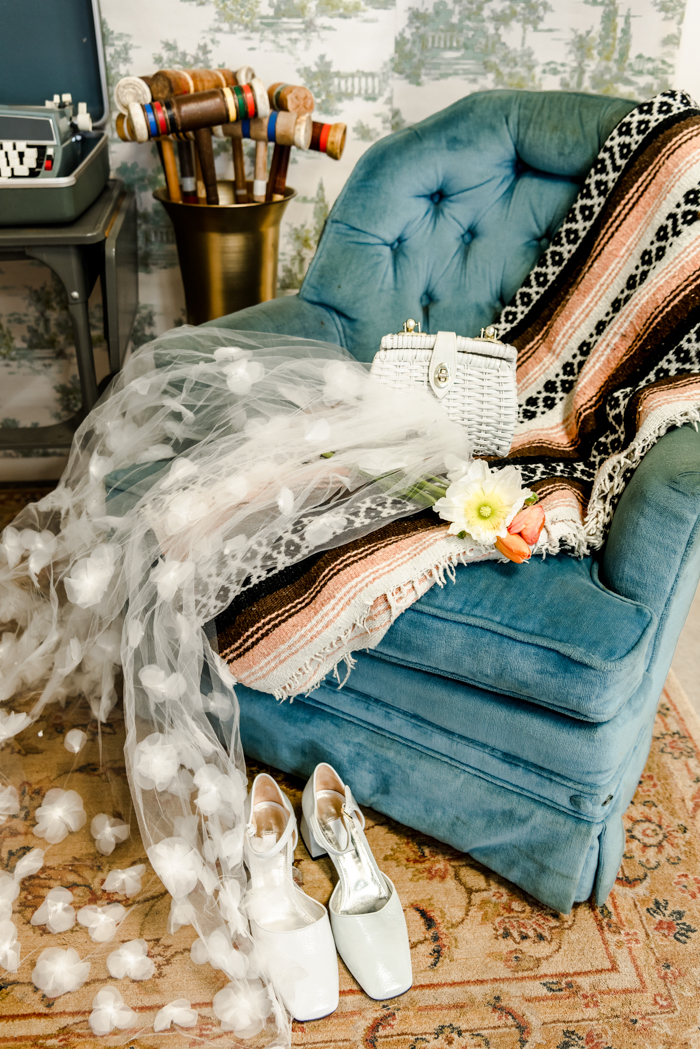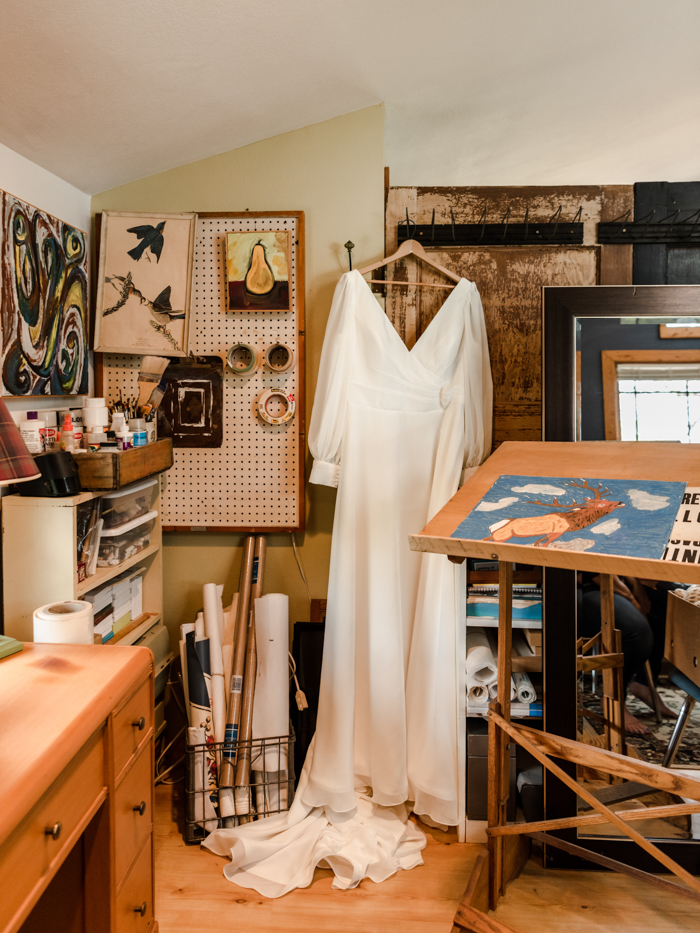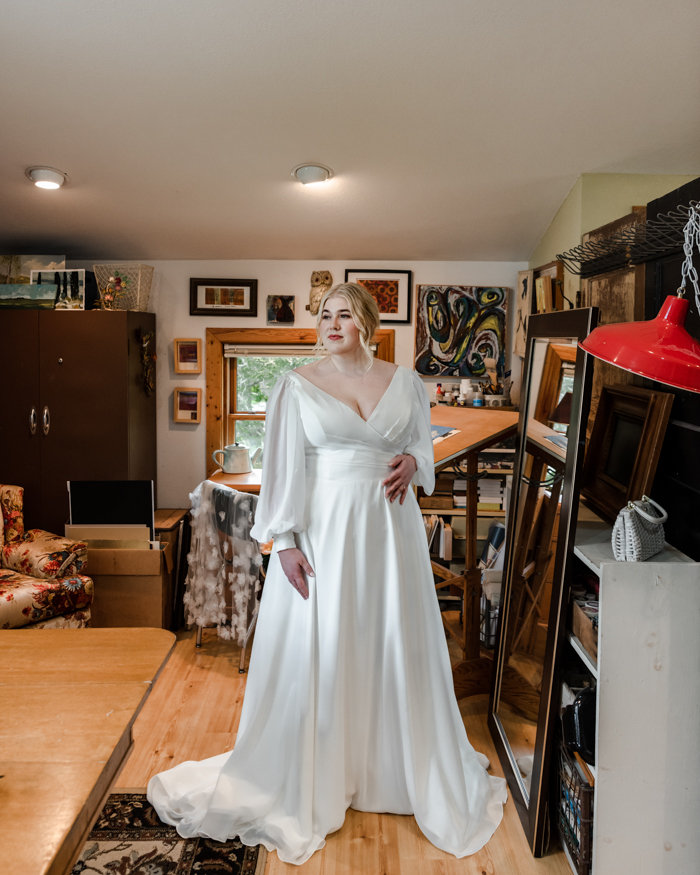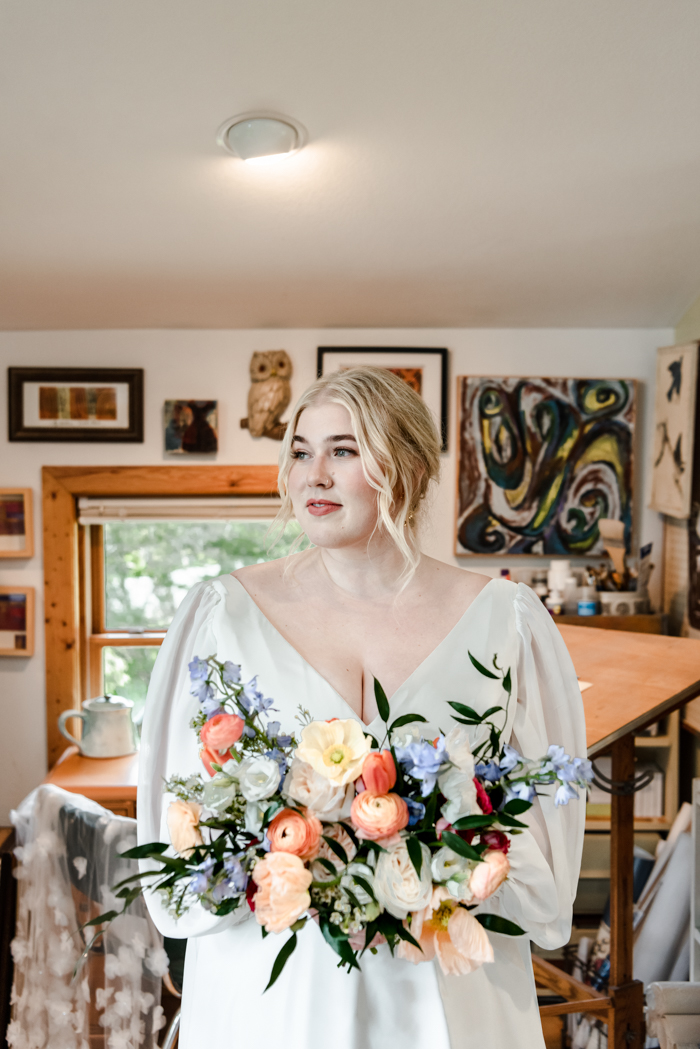 Adding Personality To Their Garden Party Backyard Wedding With DIY Details
We're proud of our ability to DIY parts of our day where we could (party favors, decorations, photo booth). This gave us room in our budget to invest in the best wedding professionals when it came to flowers, music, and photography. Making all of those disparate parts come together in a cohesive whole was a lot of work, but at the end of the day, we were really happy with how unified and beautiful the event turned out.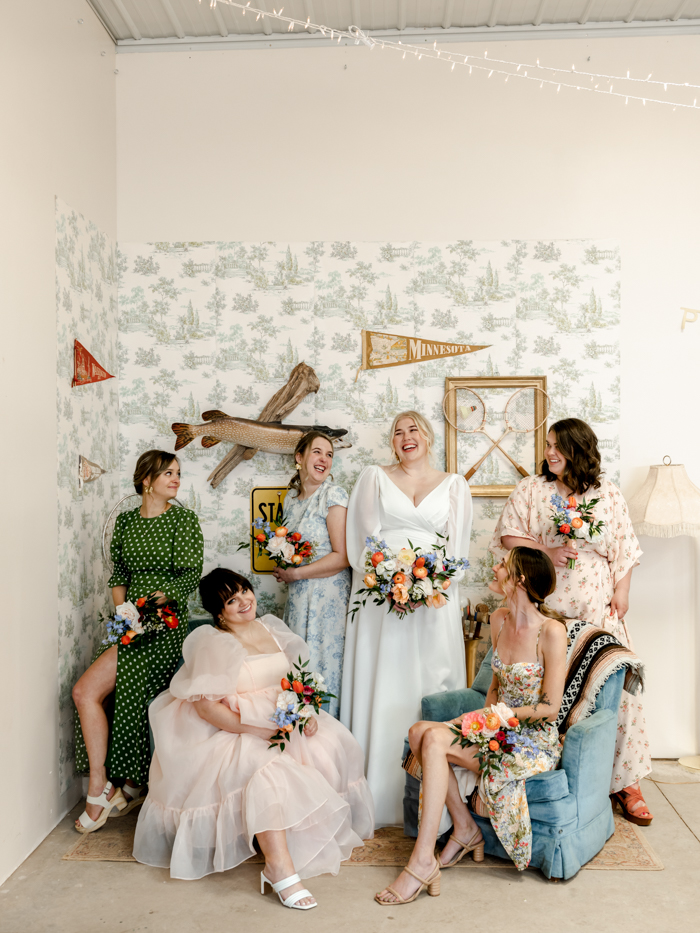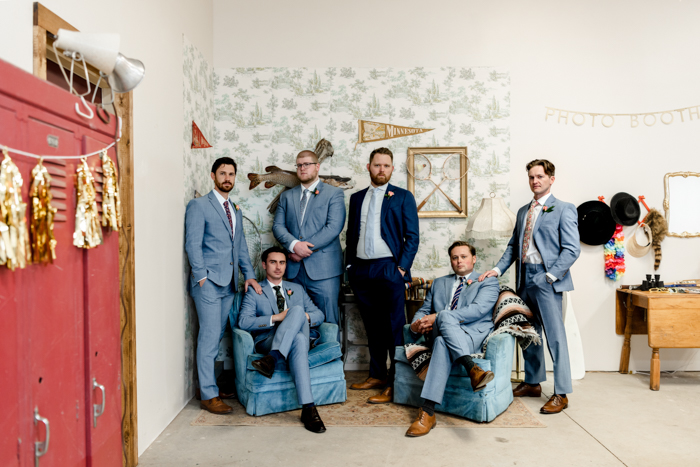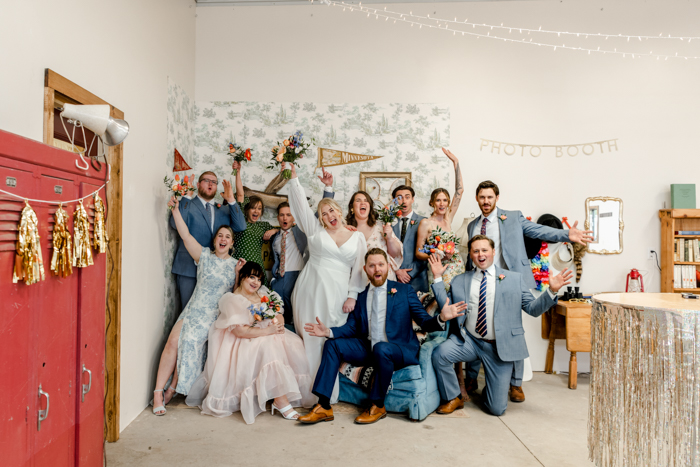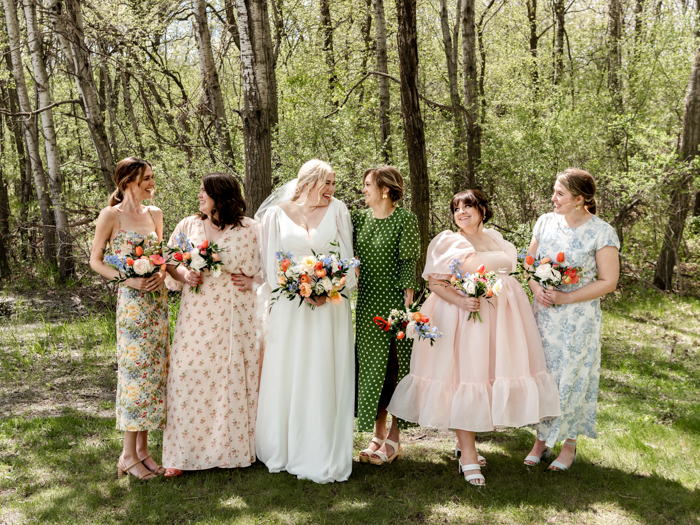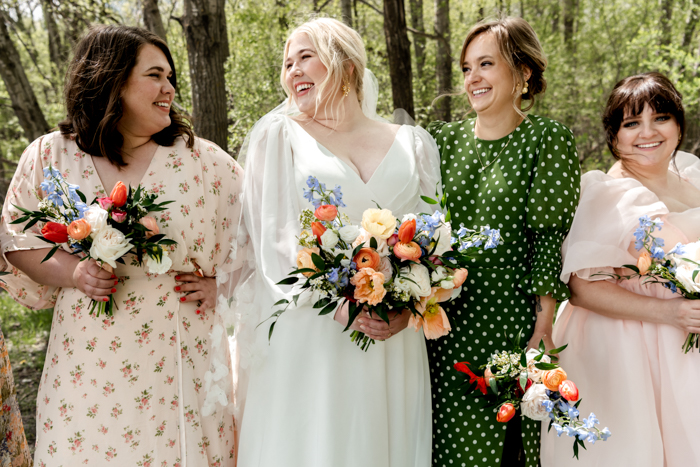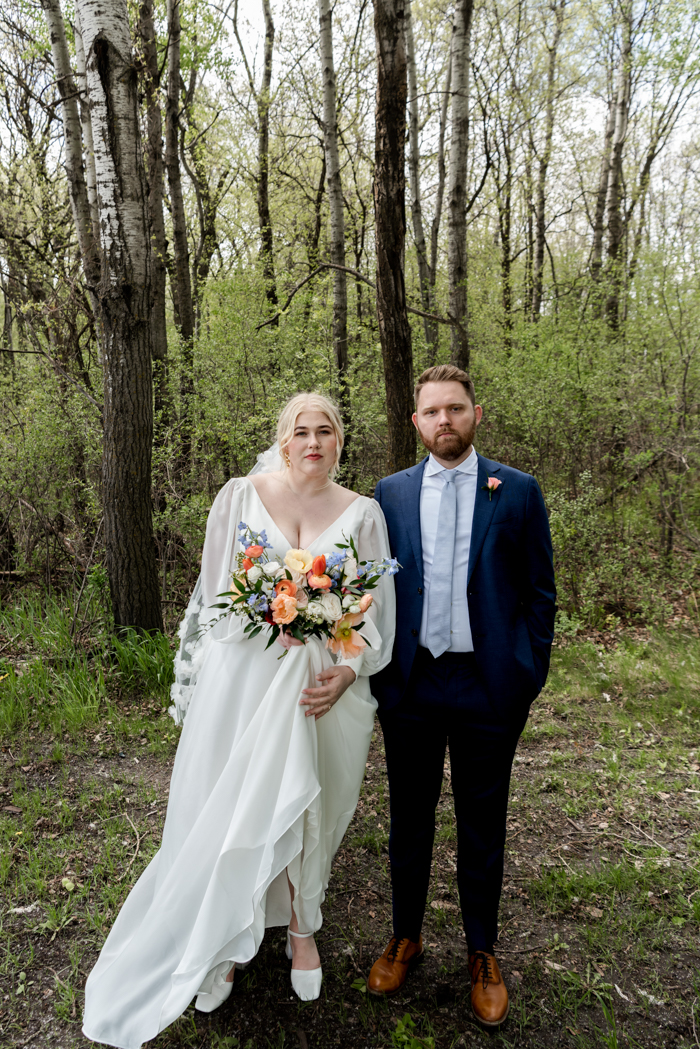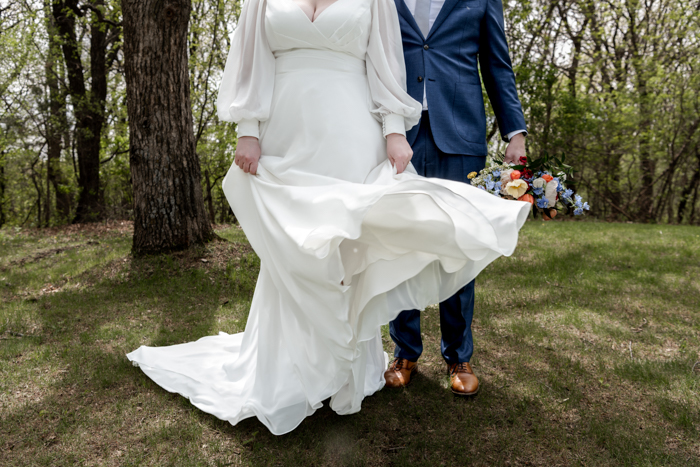 Be Sure To Set Aside Alone Time With Your Partner
After our first dance, we ran away with our photographer to a nearby field, where we frolicked, split a bottle of champagne, and soaked in our status as newlyweds. We also got to snap some incredible photos with our photographer Sage E Imagery. It was the perfect interlude between the ceremony and reception and the long night of dancing ahead.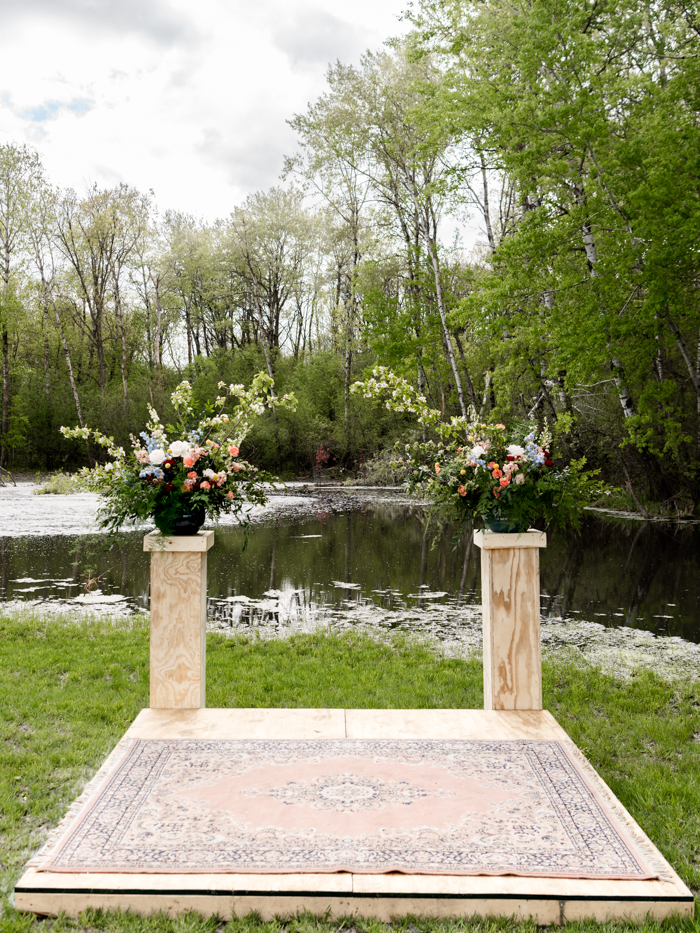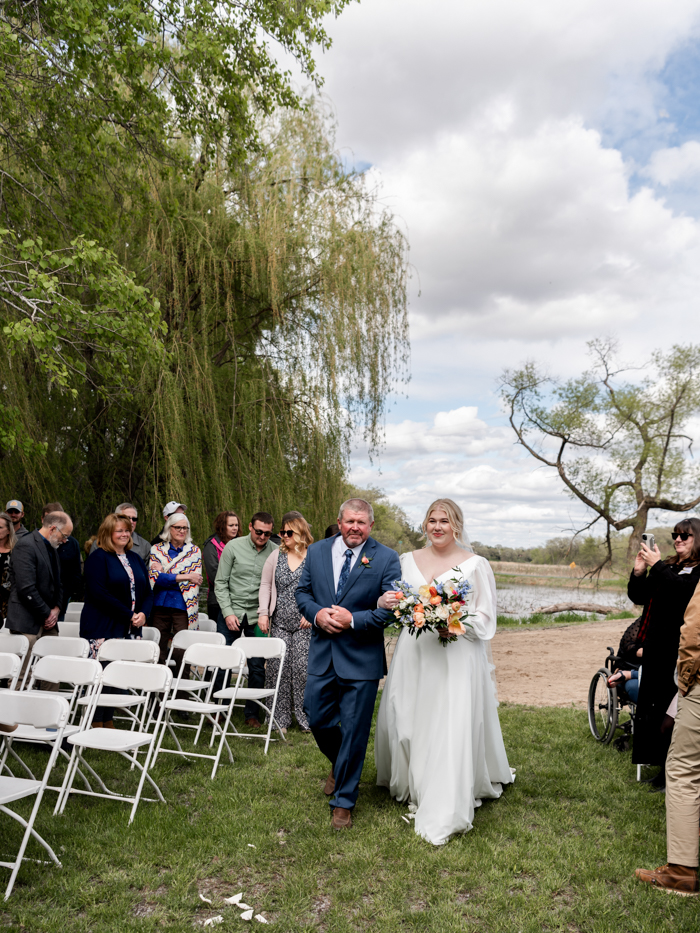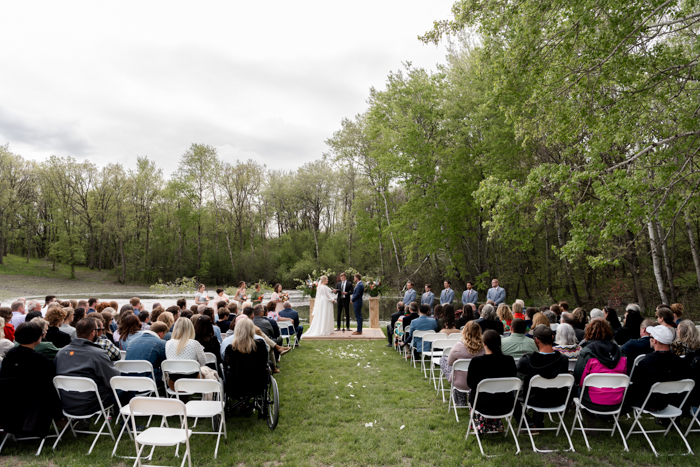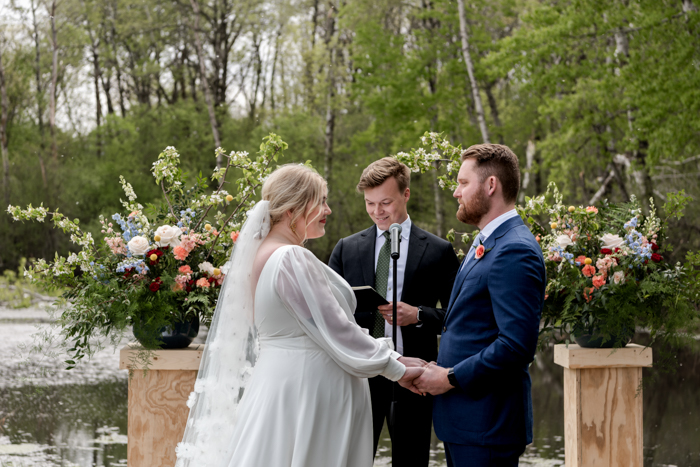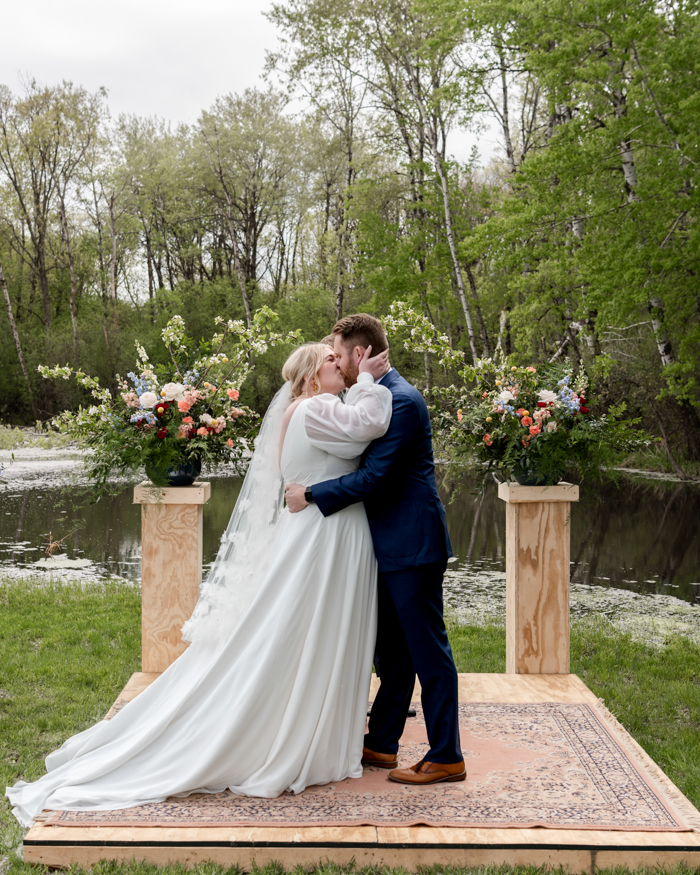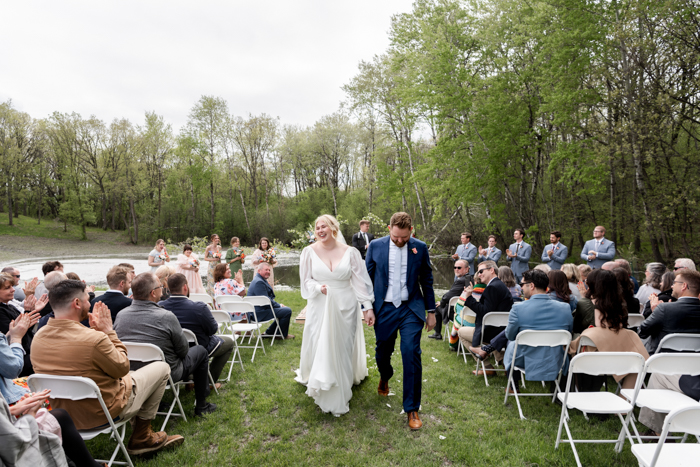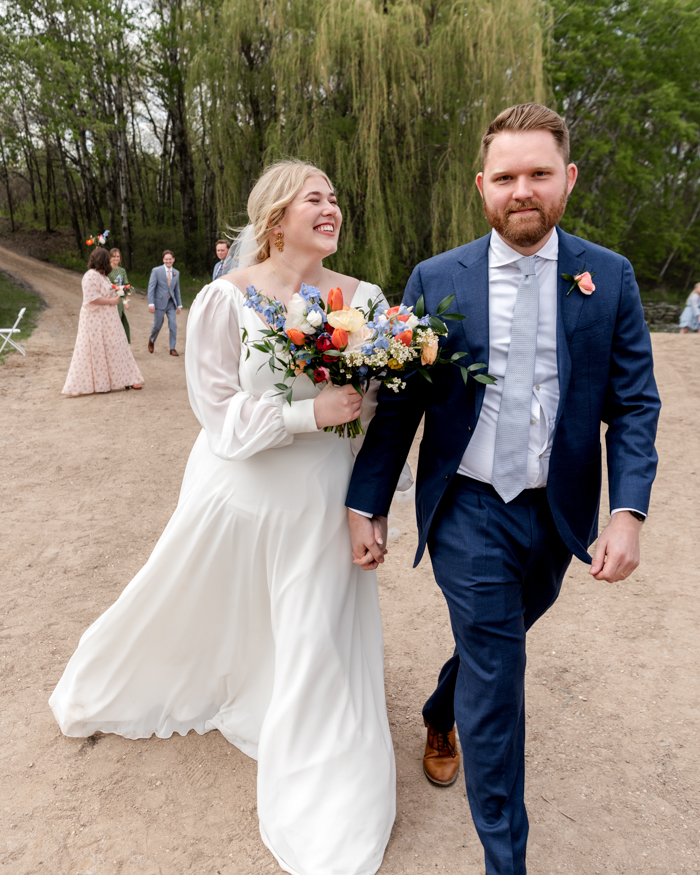 Advice From The Couple: Don't Forget Your Grand Exit
Don't forget to plan the end of your night. Thanks to our photographer and DJ, we had a great schedule set for the whole day up until the very end, but we never planned a grand exit. It was fun to dance late, but in retrospect, we wish we had a more definitive cap on the evening. Also, make sure all your stuff is in the hotel (or other destination) before the end of the night because you don't want to worry about that once you leave the venue.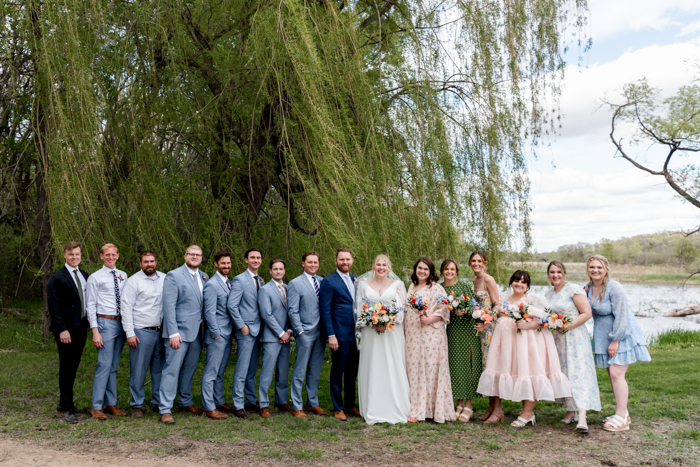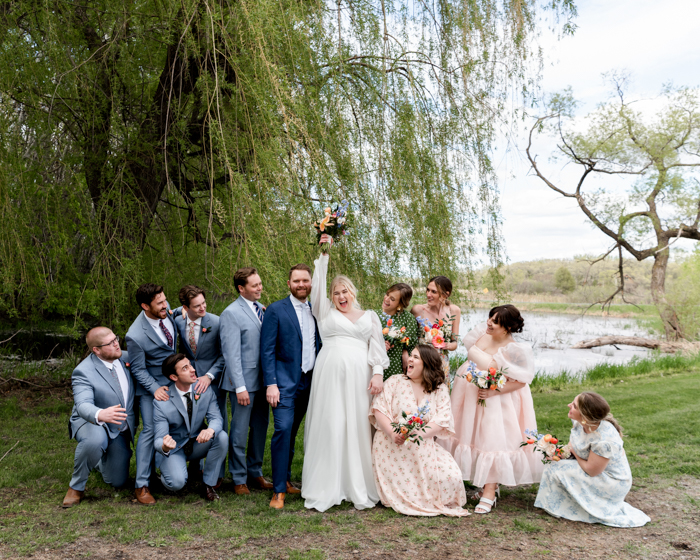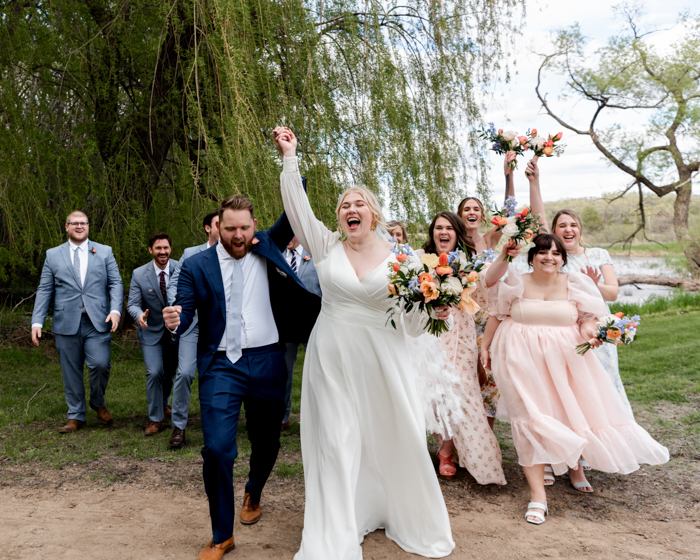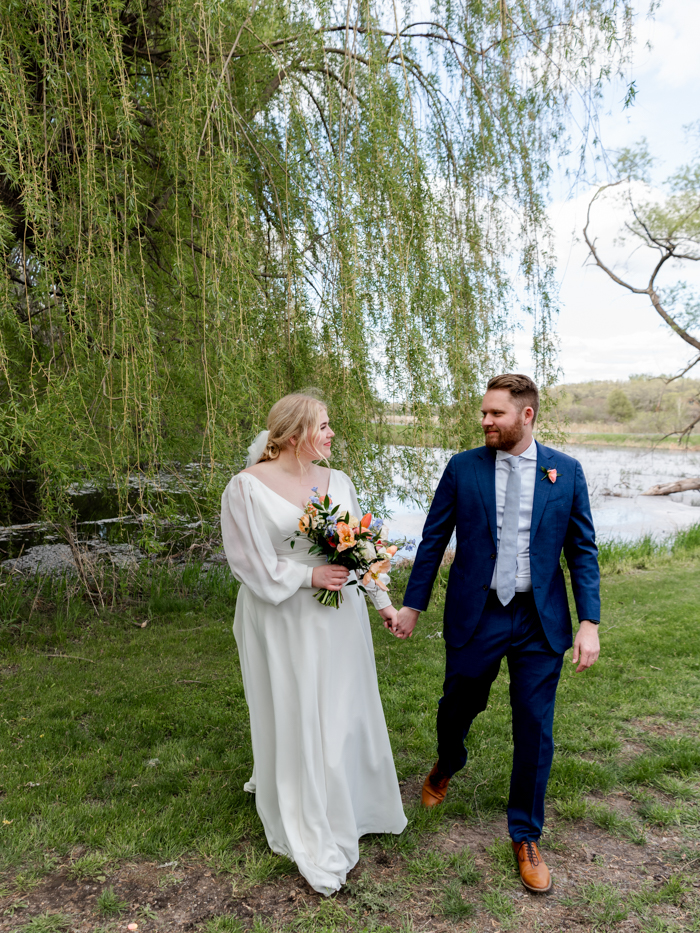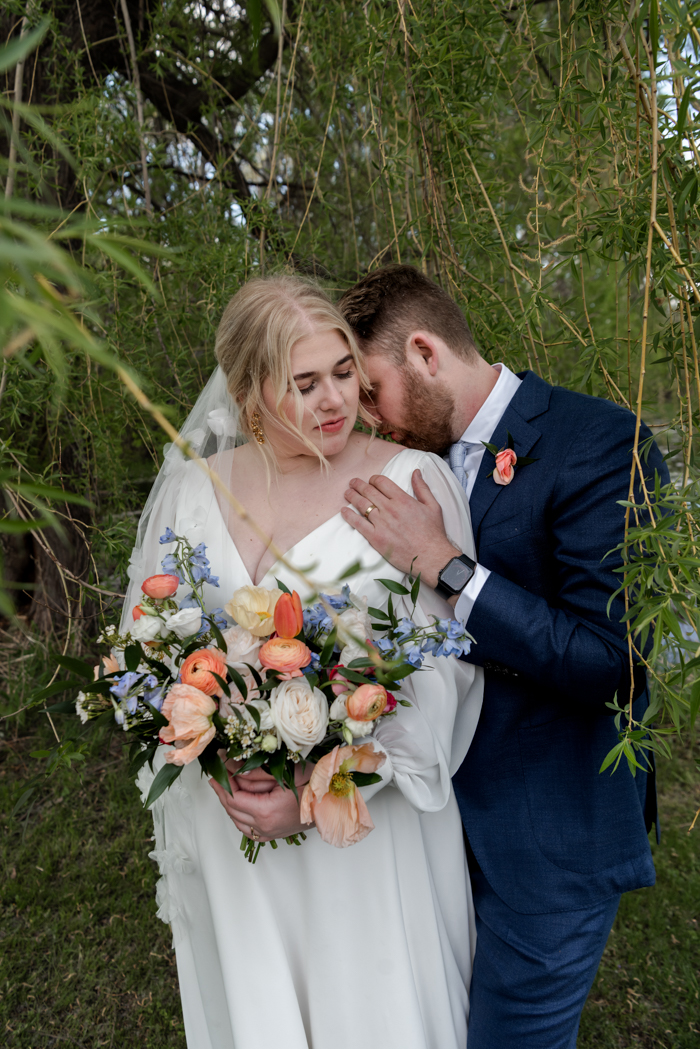 Tying the Knot In Hannah's Childhood Home
After touring a few different spaces, we quickly realized that Hannah's childhood home was the perfect spot for us. With 20 acres in central Minnesota, there was ample room for a ceremony, a sprawling reception, and plenty of free parking for our 270 guests. It was a truly magical place that meant a lot to Hannah and where John had also spent a lot of time. It also allowed us both a lot of flexibility in decoration, catering, rentals, etc.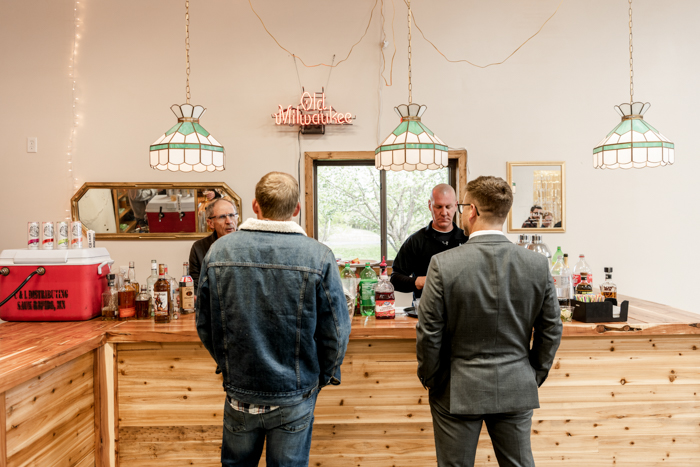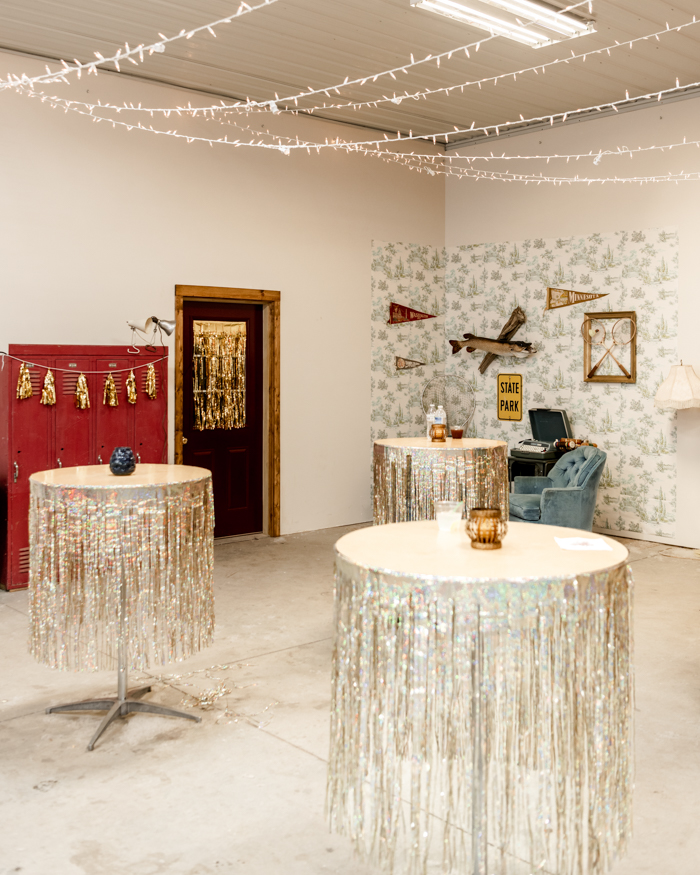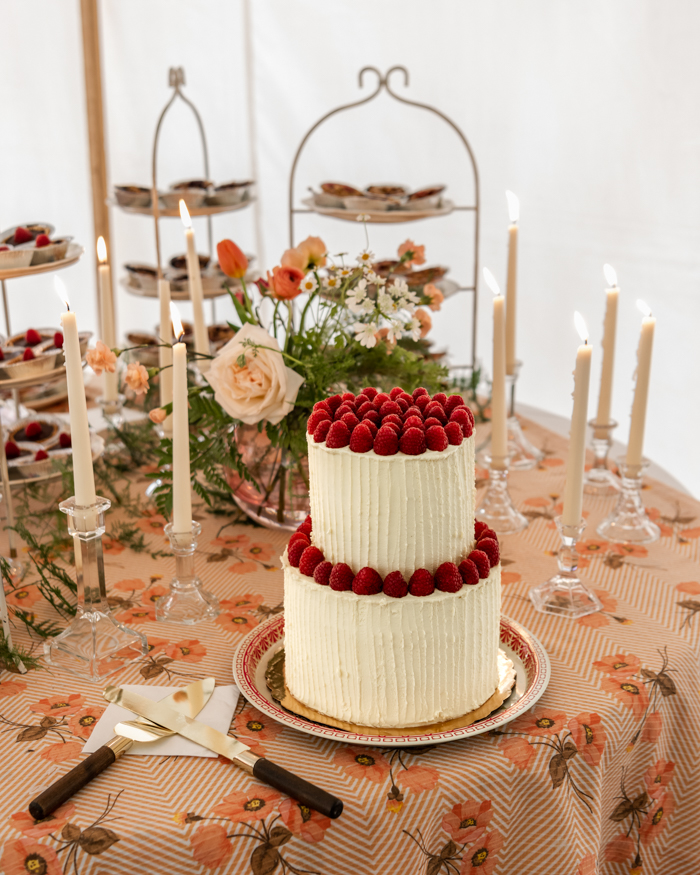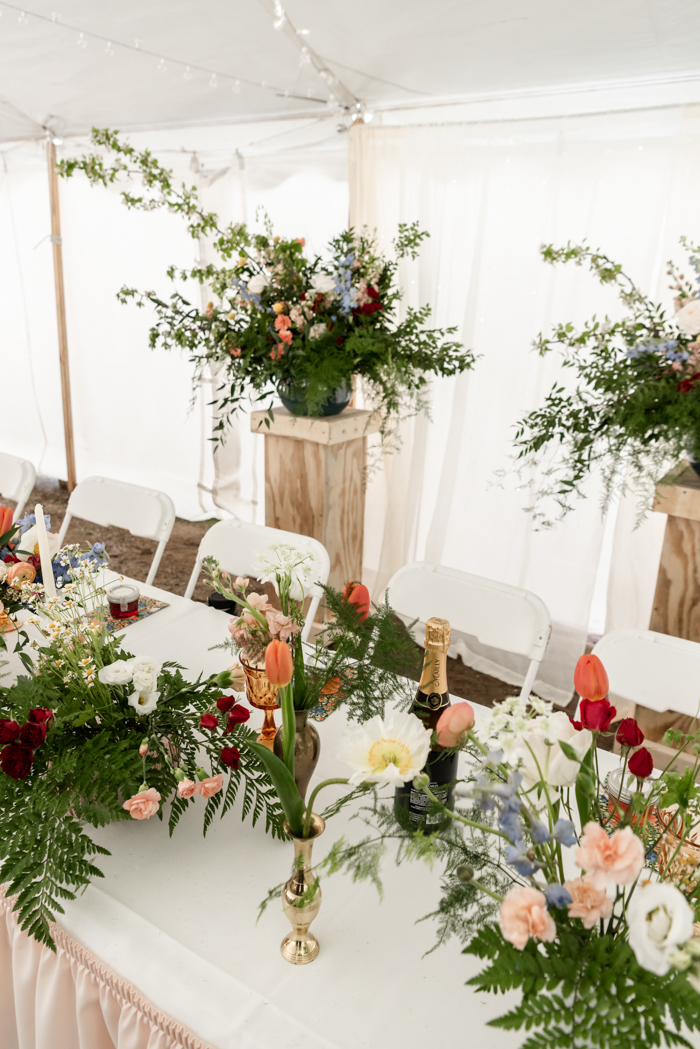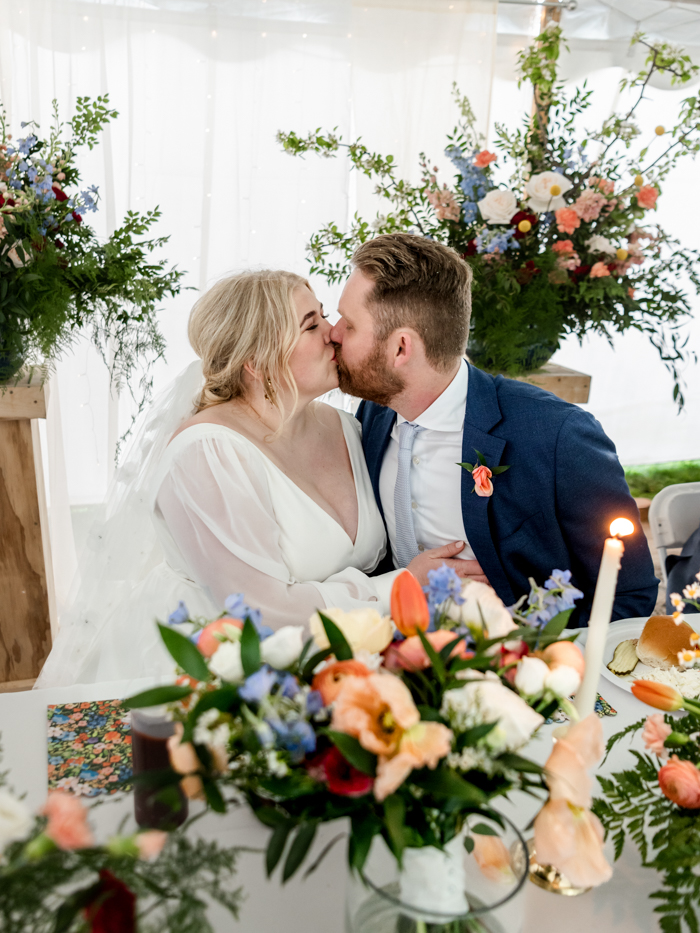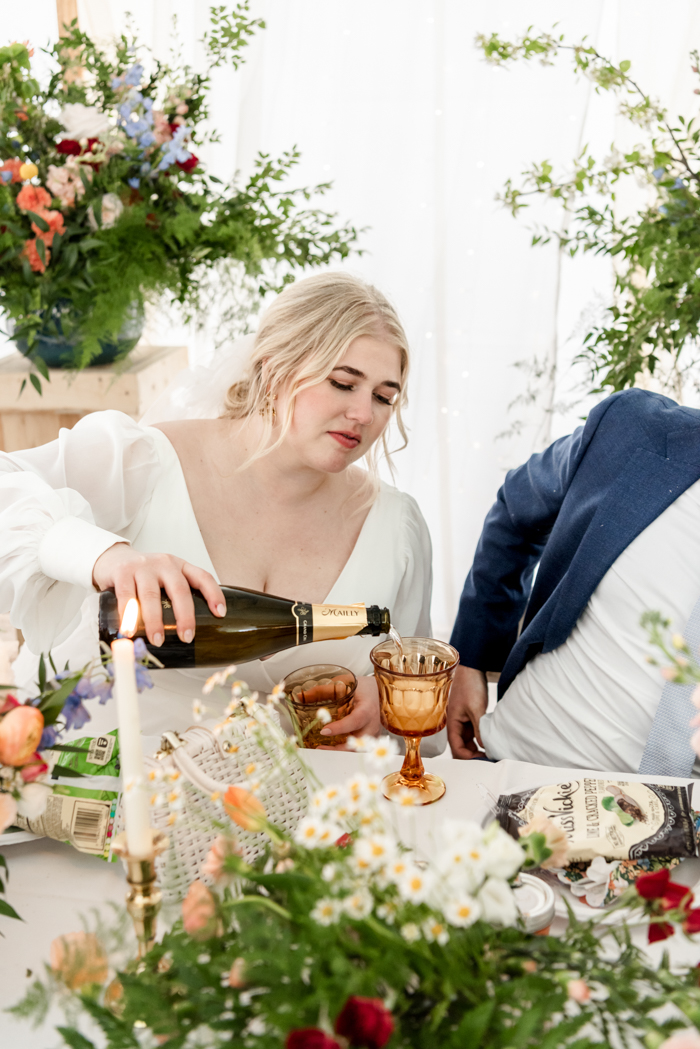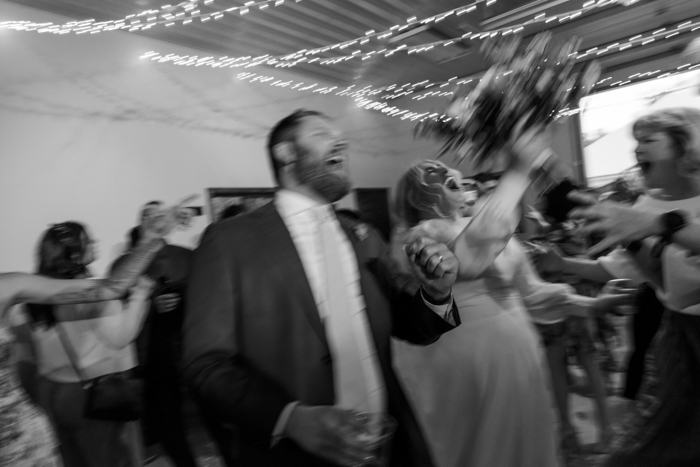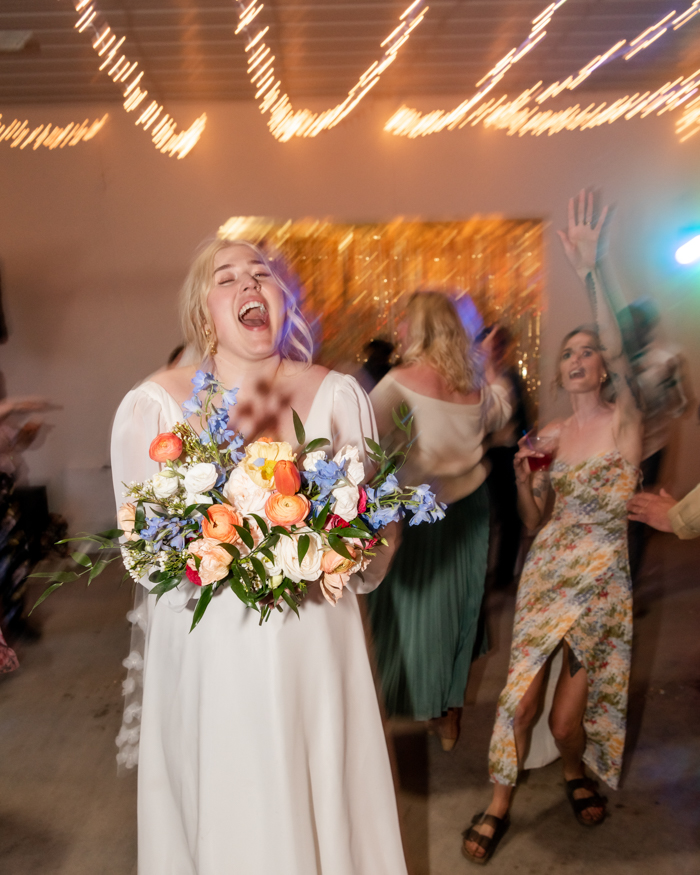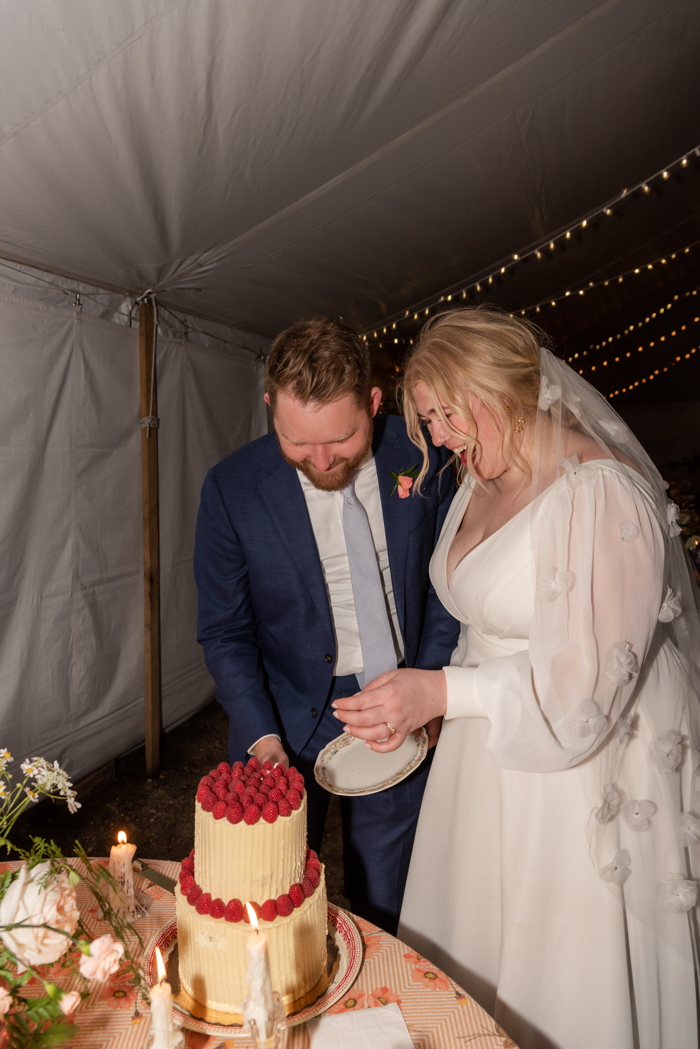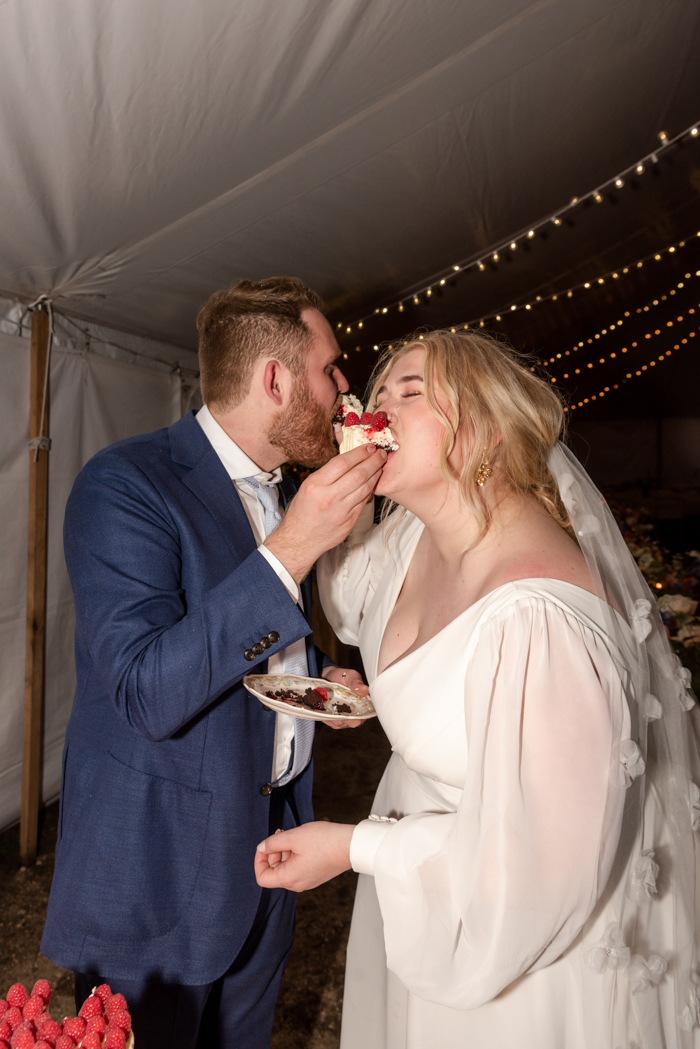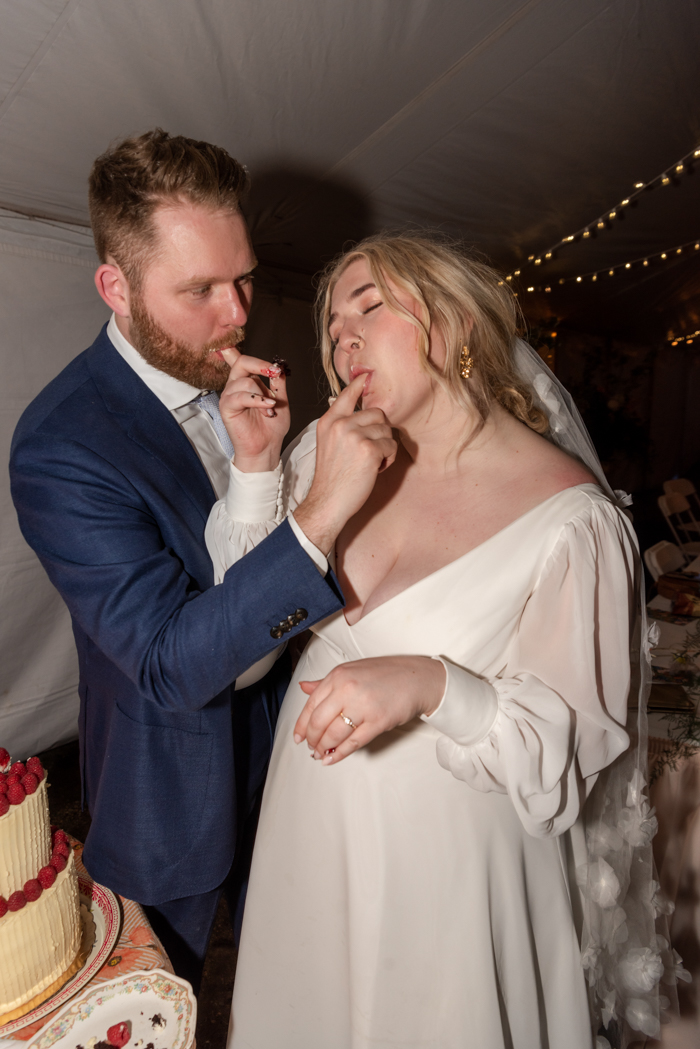 Congratulations to Hannah and John on their garden party backyard wedding. And big thanks to Junebug photographer Sage E Imagery for capturing all the inspiration that's proof tying the knot in a meaningful location makes all the difference. Want to see more of their work? Check out their profile in our directory of top wedding vendors from around the world.
If this wedding has taught us anything, it's that you shouldn't underestimate the power your venue choice can have. Picking the right venue is key to pulling off a celebration that authentically represents you as a couple. And if you're just starting your venue search, check out our ultimate guide for finding the perfect venue.