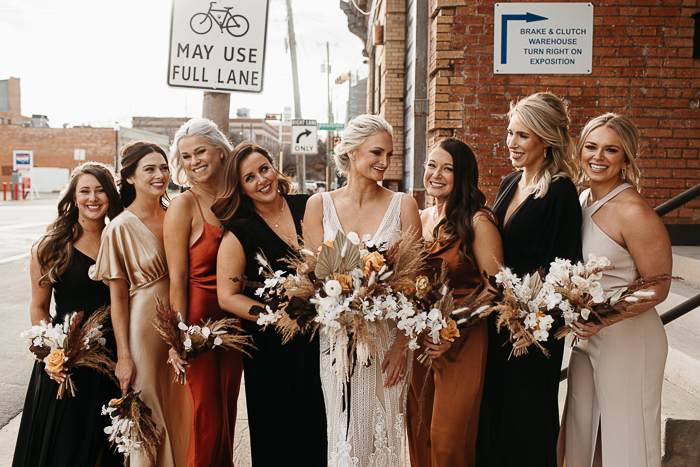 Aubrie and David wanted their wedding to feel like home, so a warm and cozy Dallas wedding at Break & Clutch was the perfect choice! Their untraditional black, copper, and champagne color palette and unique geometric pampas grass backdrop matched the warehouse's modern aesthetic beautifully. Planner Hunter Orcutt did a fantastic job of bringing the couple's vision board to life.
While everything about this wedding is beautiful, our favorite part is the photos captured by one of our own Junebugs, Brooke Taelor. That's right! Not only is she an incredible part of our team, but she's also the insanely talented photographer who captured Aubrie and David's love perfectly.
The Couple:
Aubrie and David
The Wedding:
Brake & Clutch, Dallas, Texas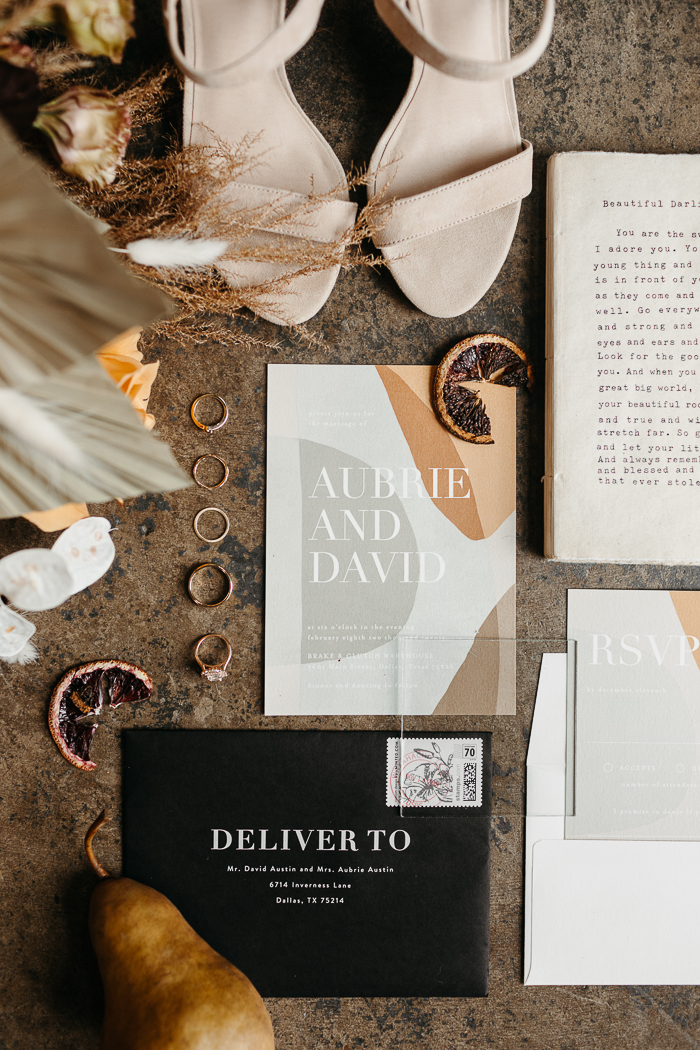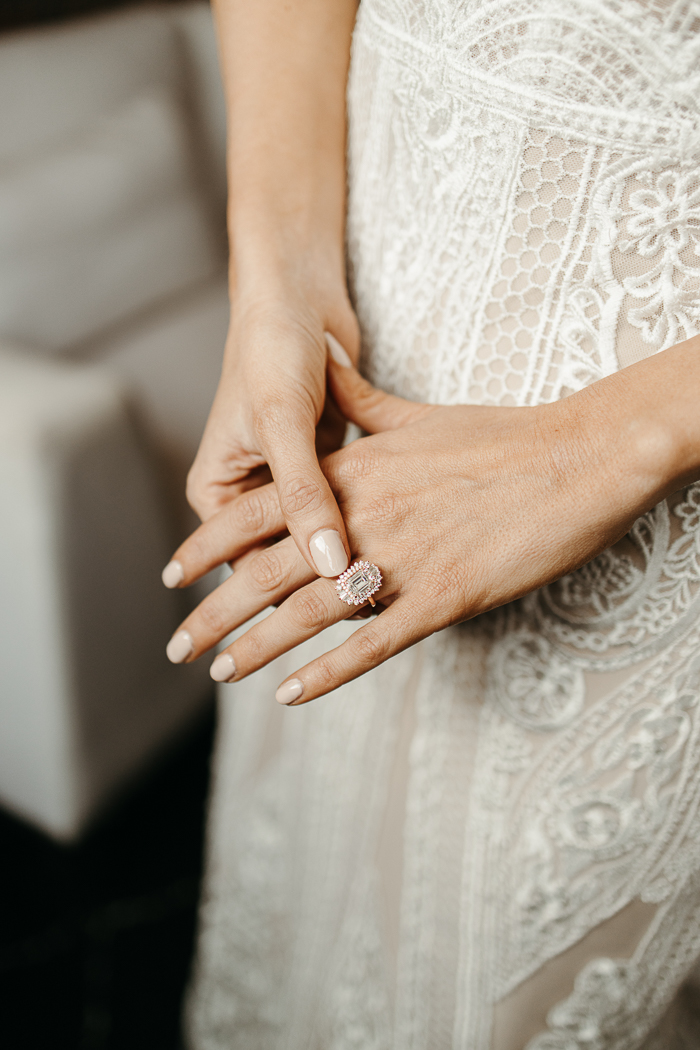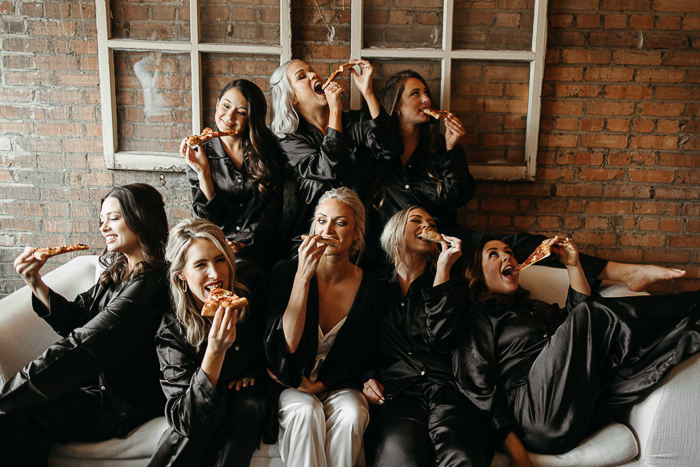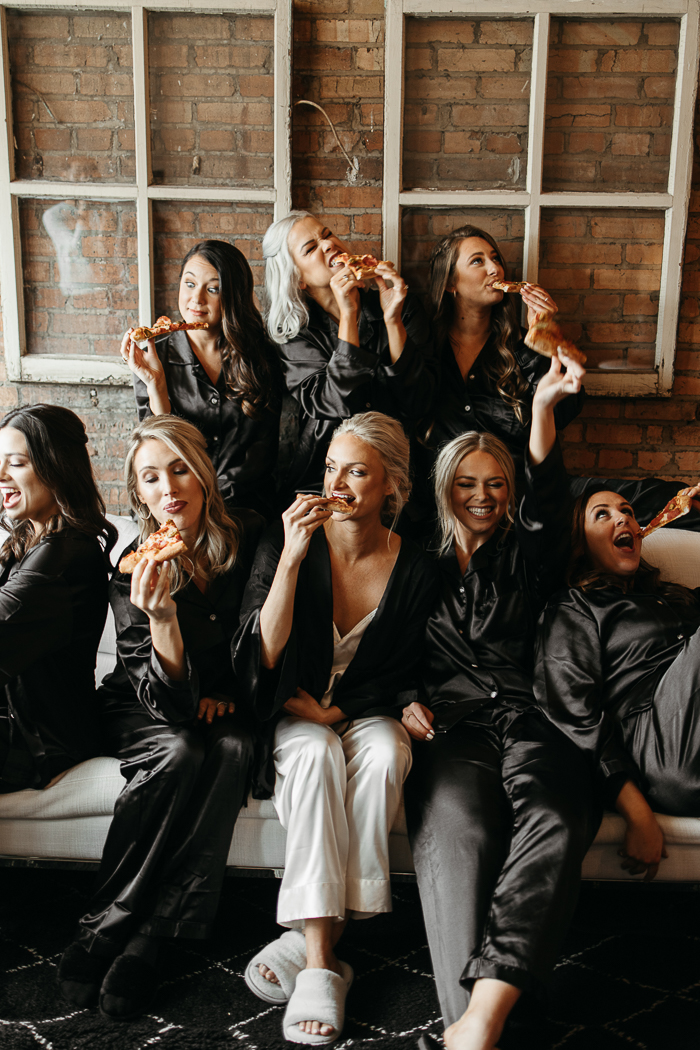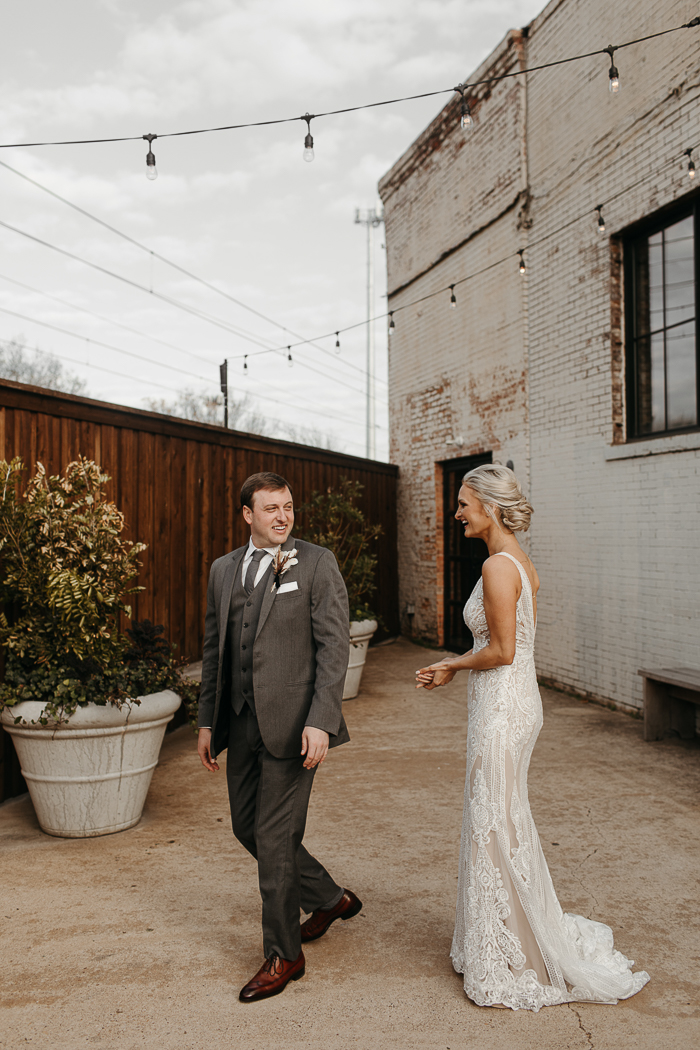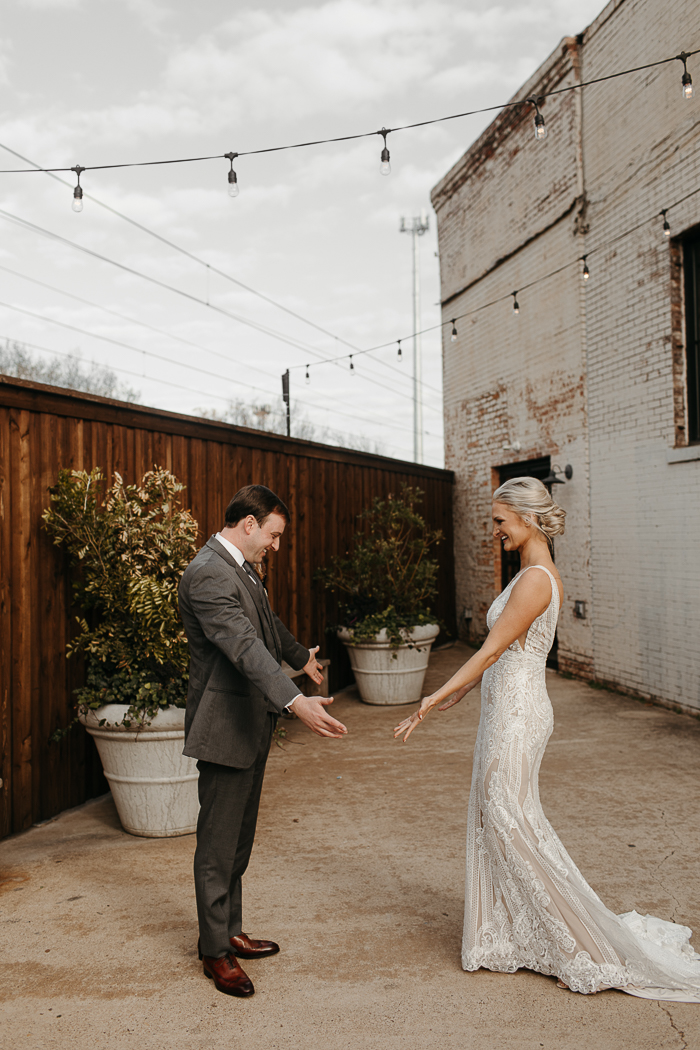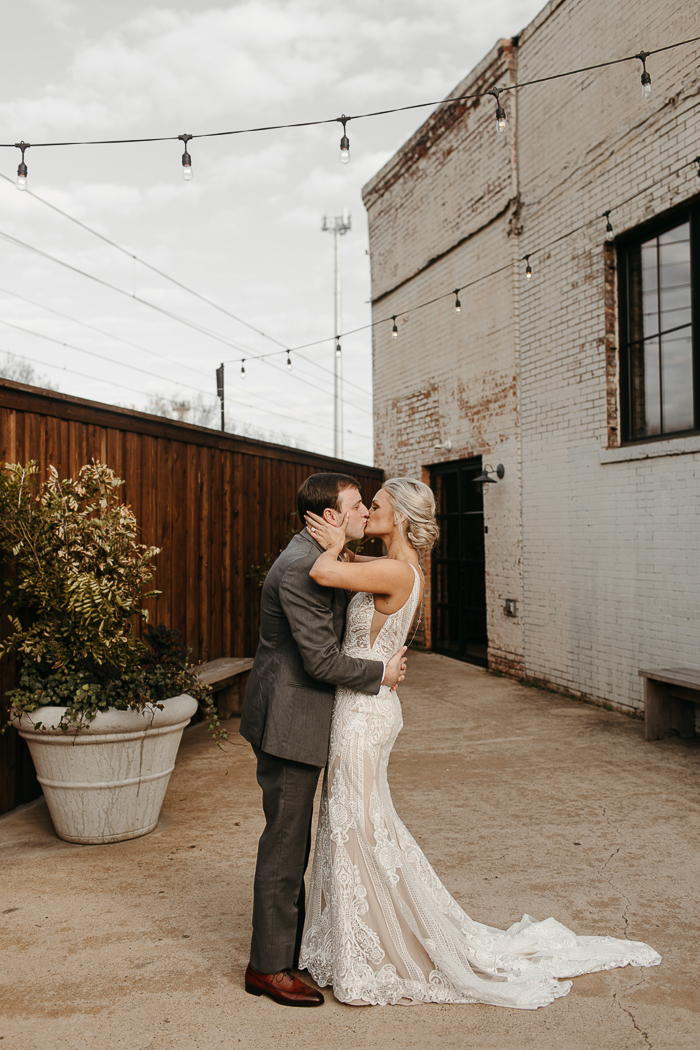 Why Brake & Clutch
We love the area of Deep Ellum in Dallas—it has so many bars/restaurants and the Brake & Clutch venue is so cool with the warehouse look. We like that the whole wedding had a "theme"–bridal brunch, hotel block, rehearsal dinner, welcome party, and wedding were all in Deep Ellum.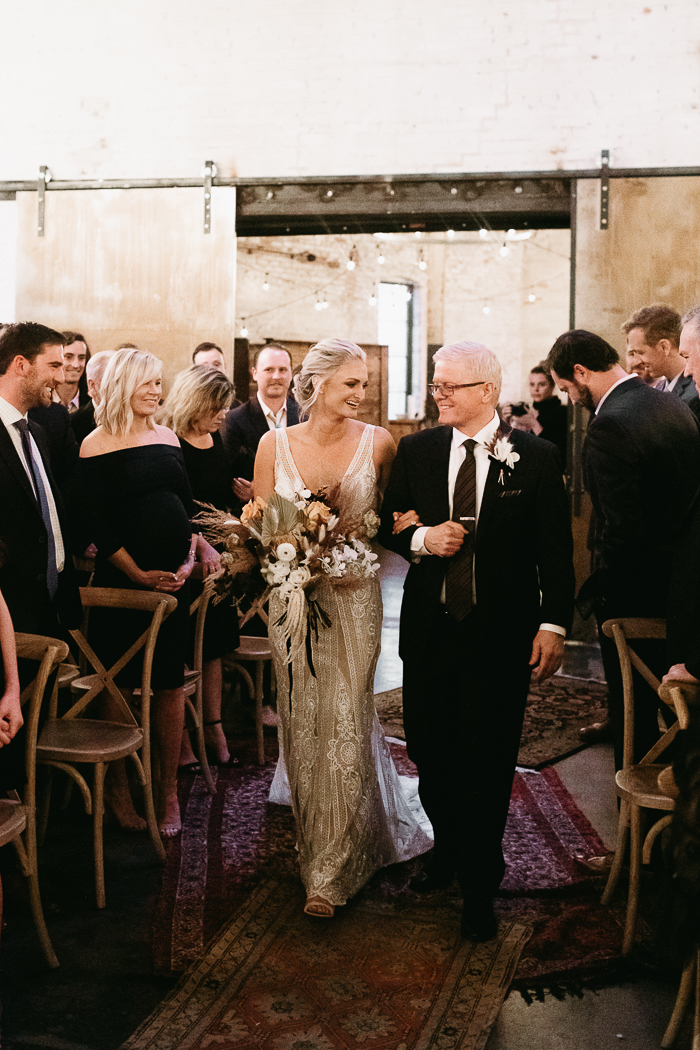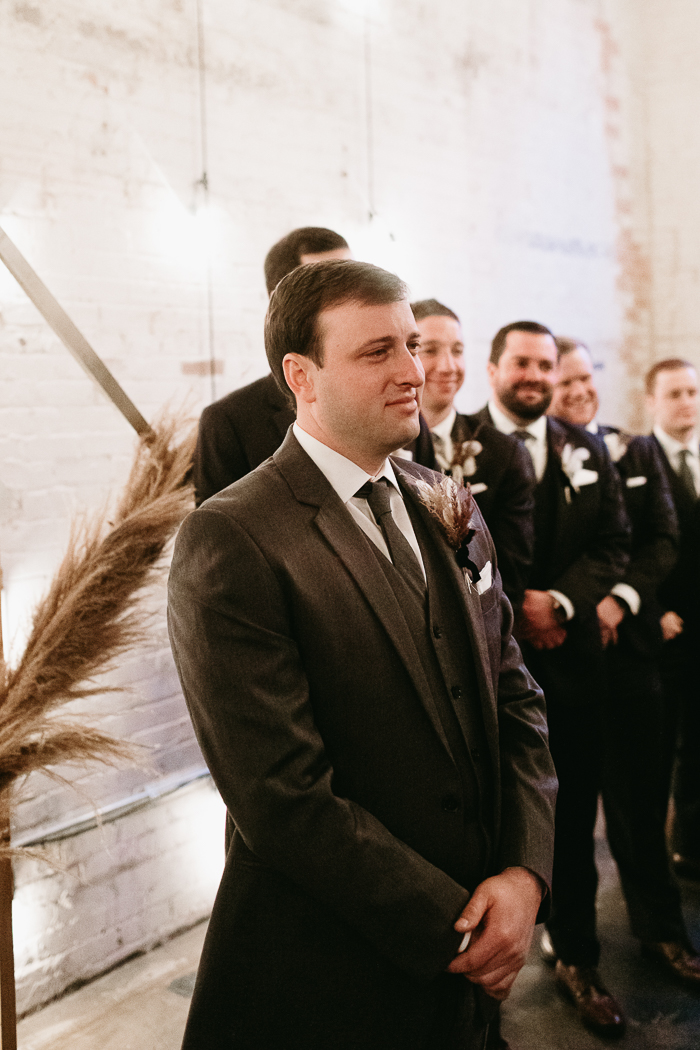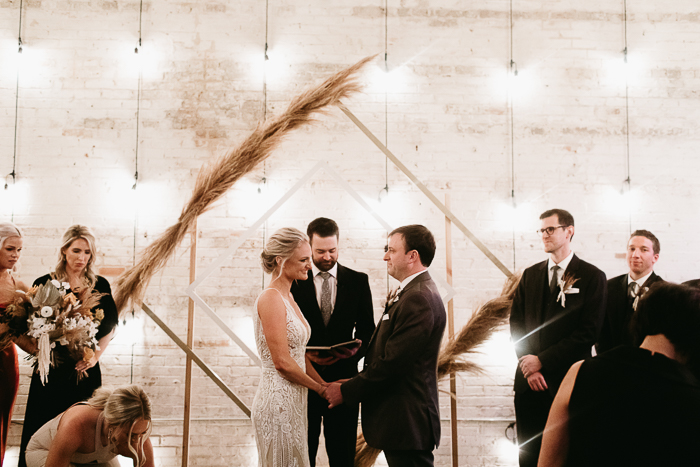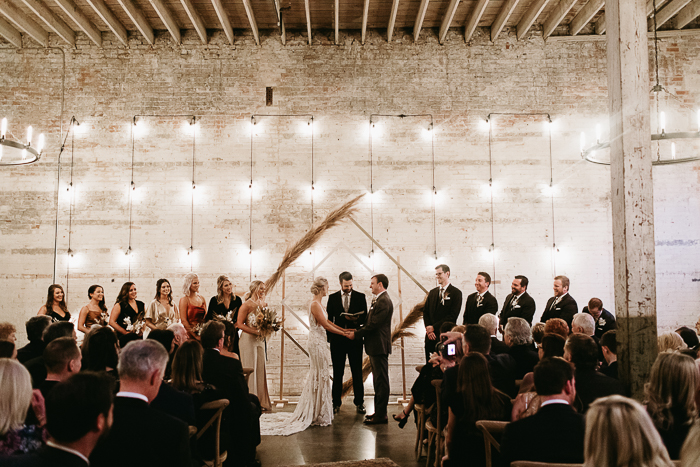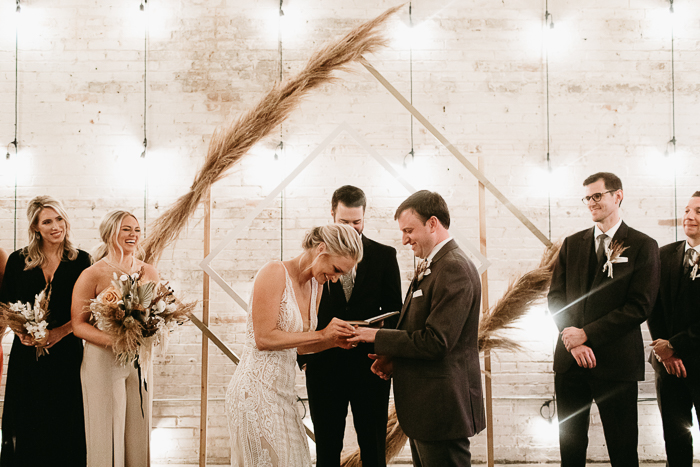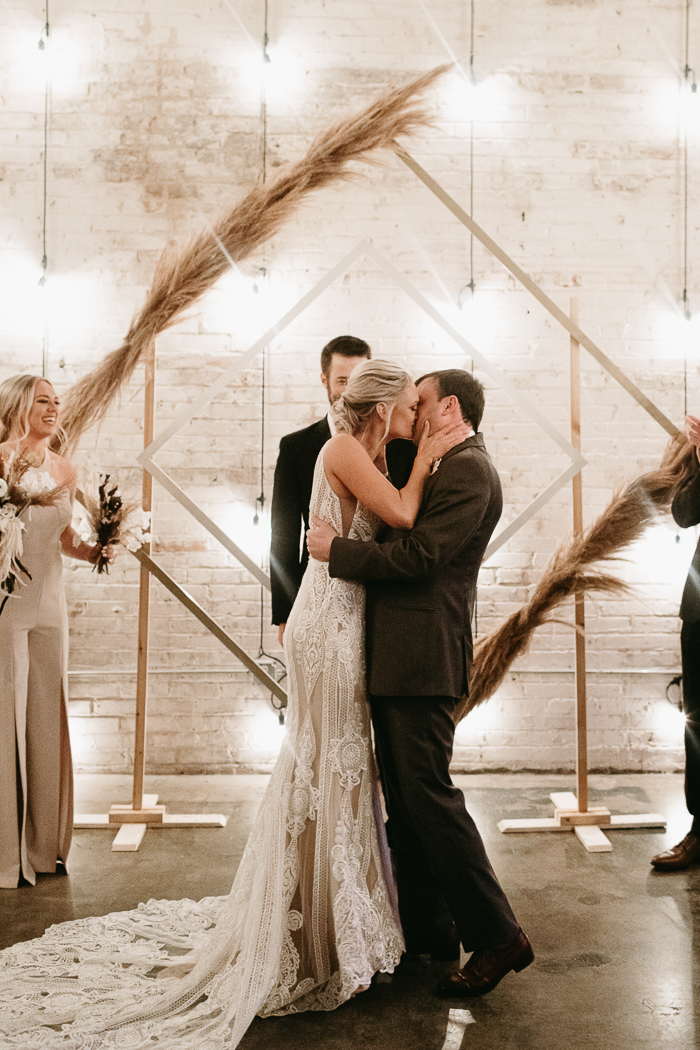 A Memorable Ceremony
The ceremony room had just such a homey/cozy vibe with warm lights, the rugs Hunter had brought in, and the fact that we were over capacity, so people were packed in. We'll never forget the moment right after we kissed and our officiant announced us, and we turned to all of our people. We saw our parents, family, friends, coworkers–literally everyone that means so much to us. It was just such a perfect moment. David and I both agree it was surreal.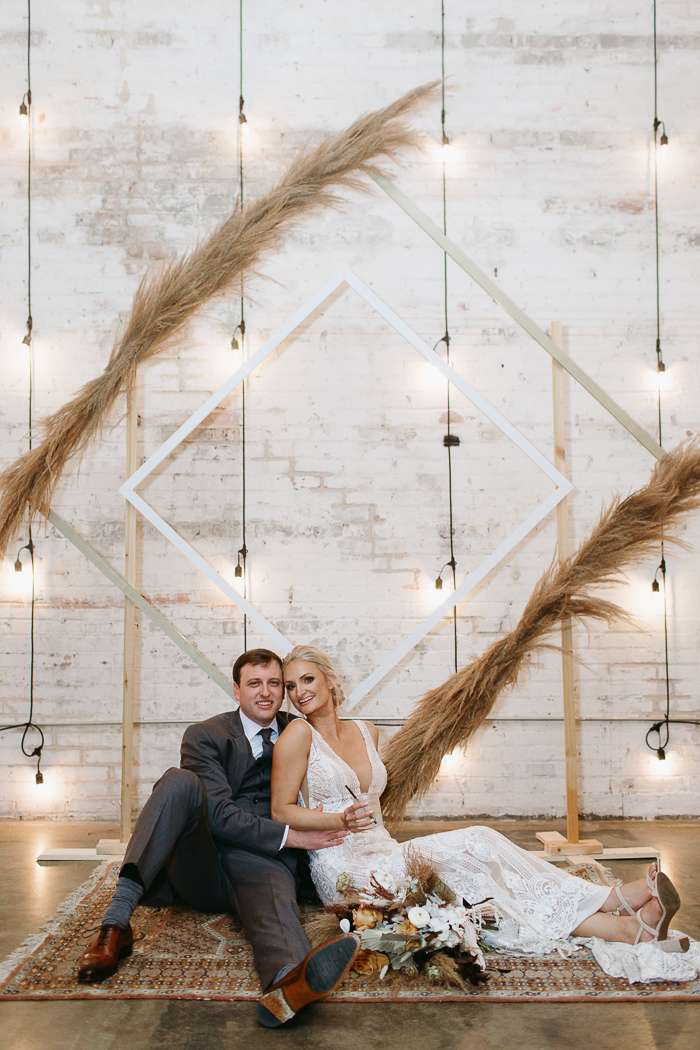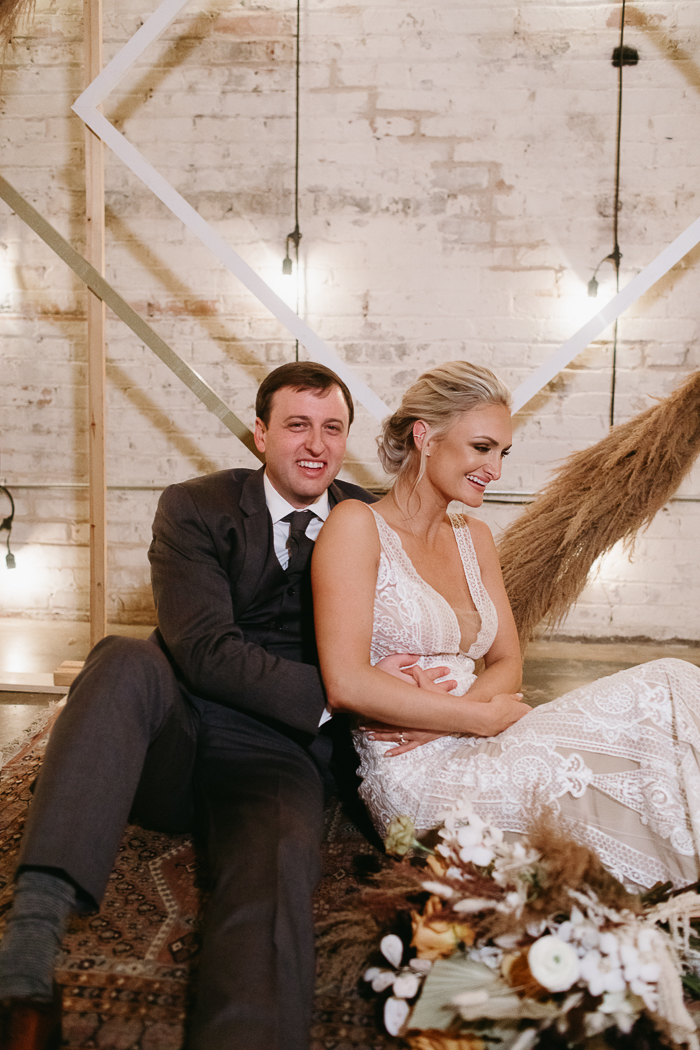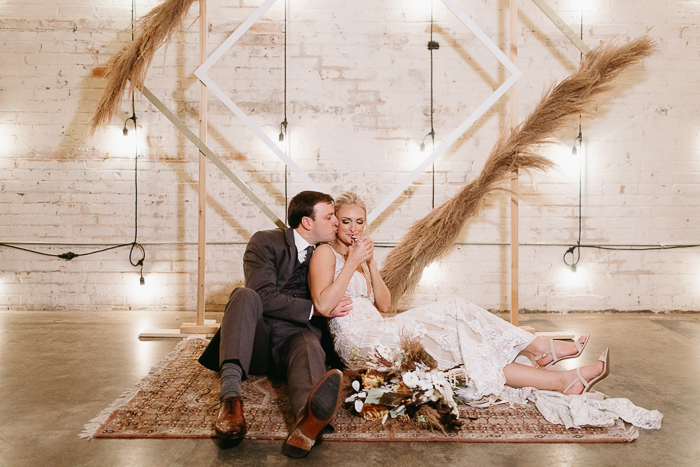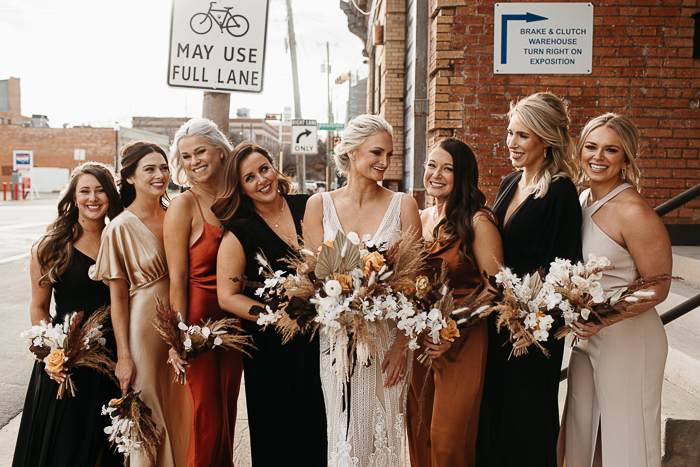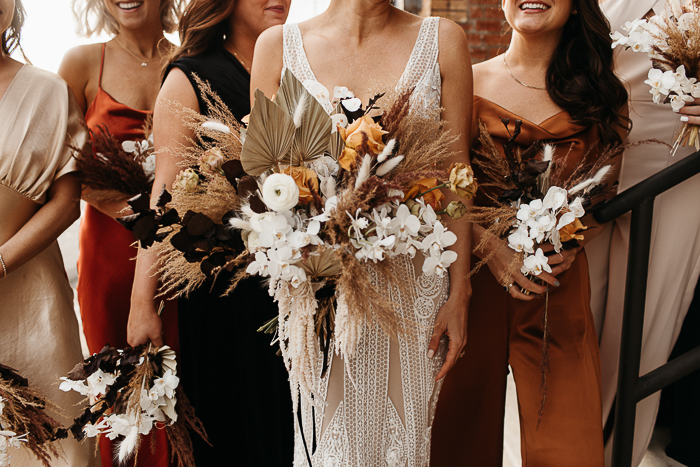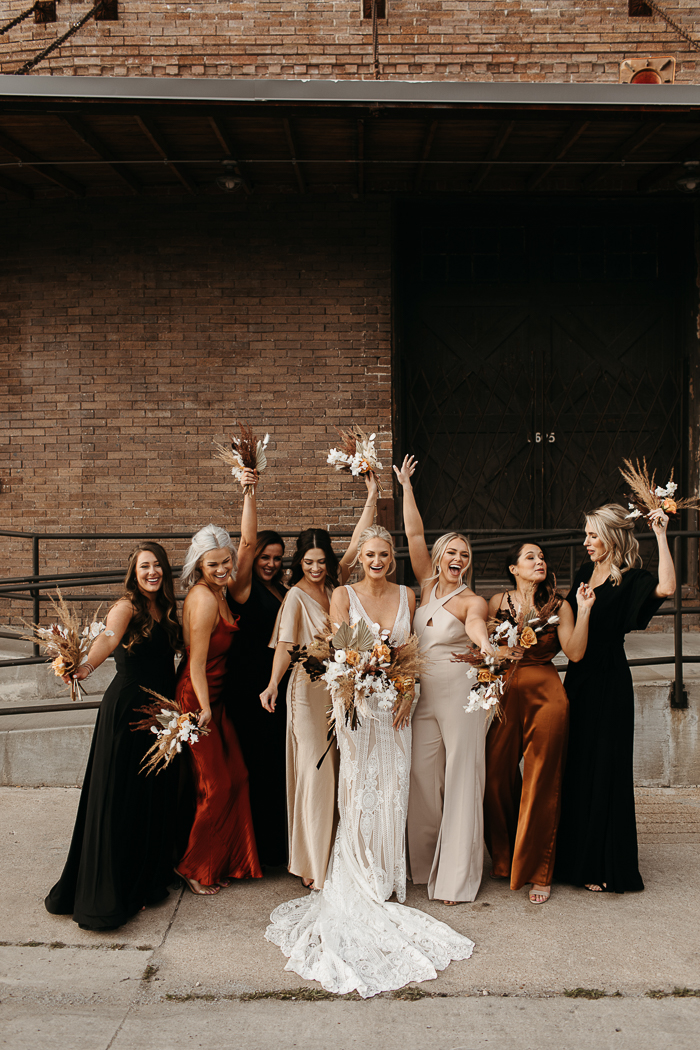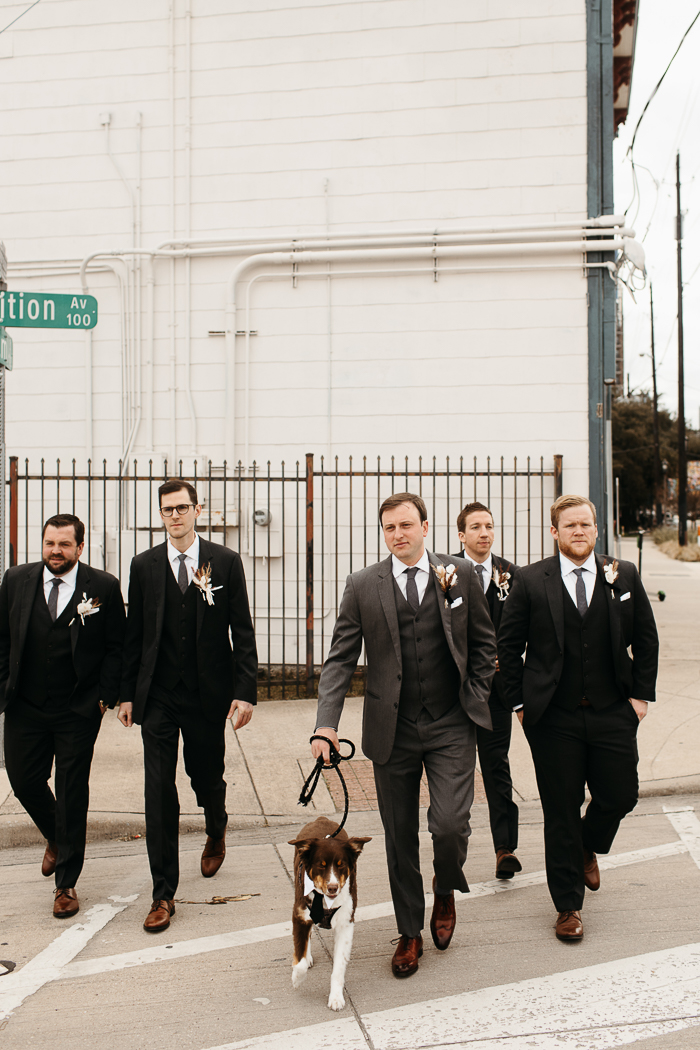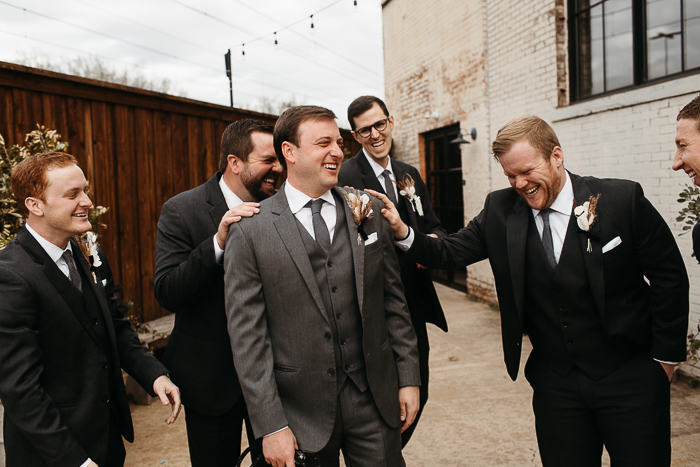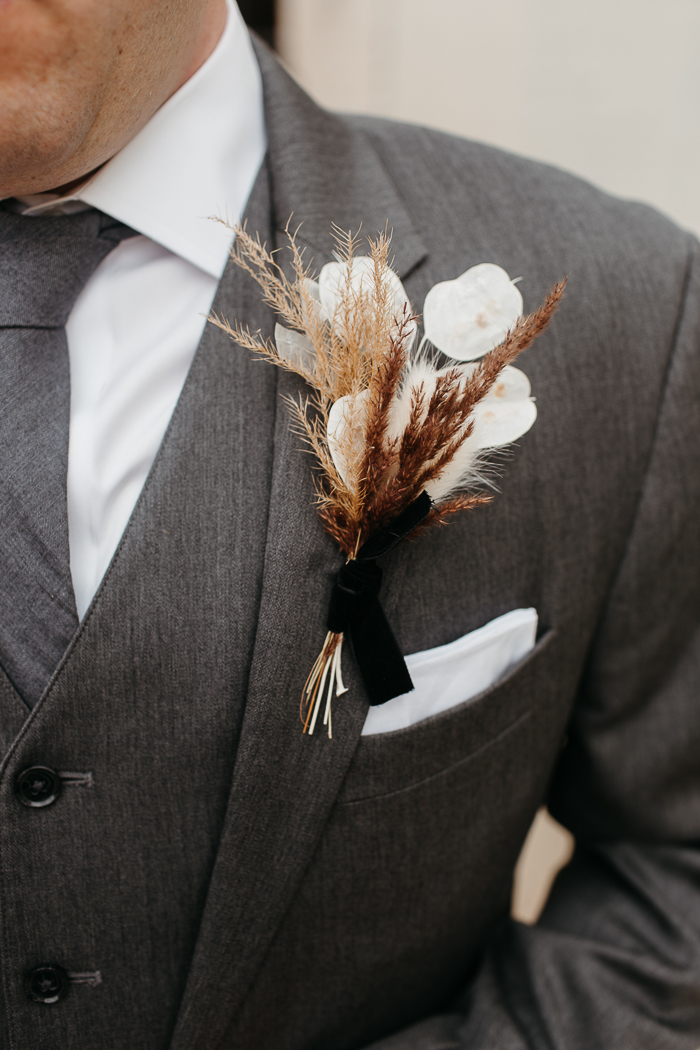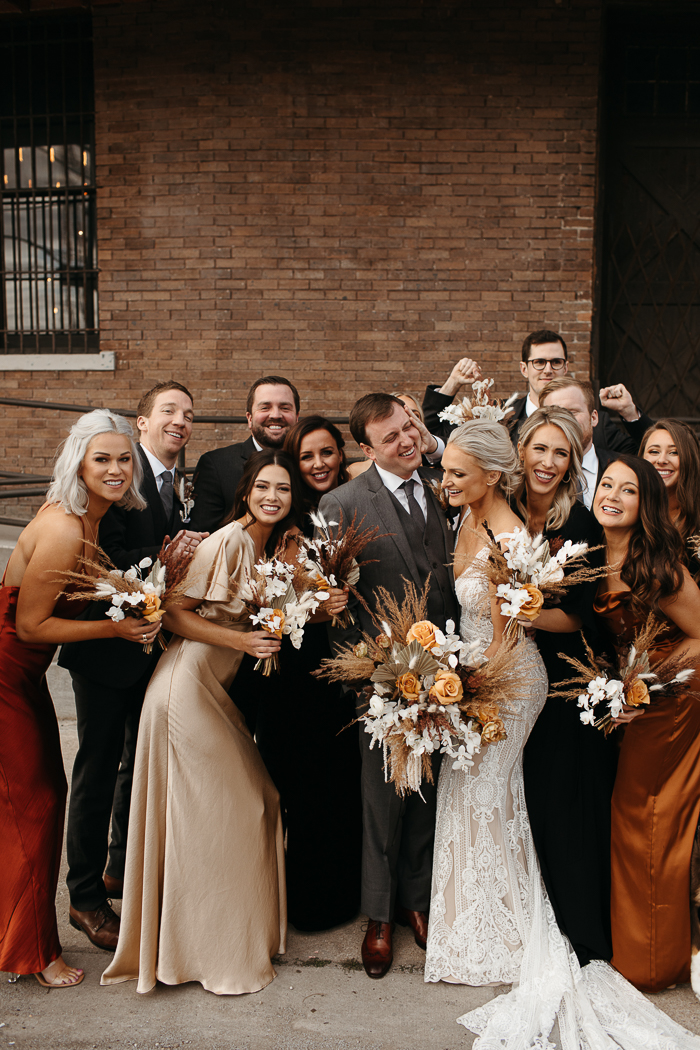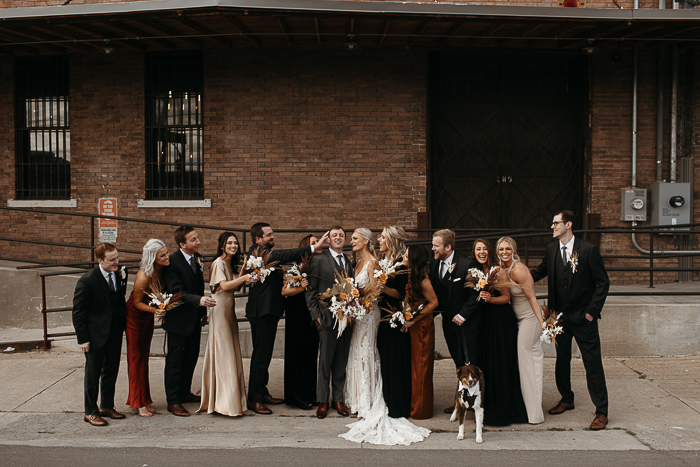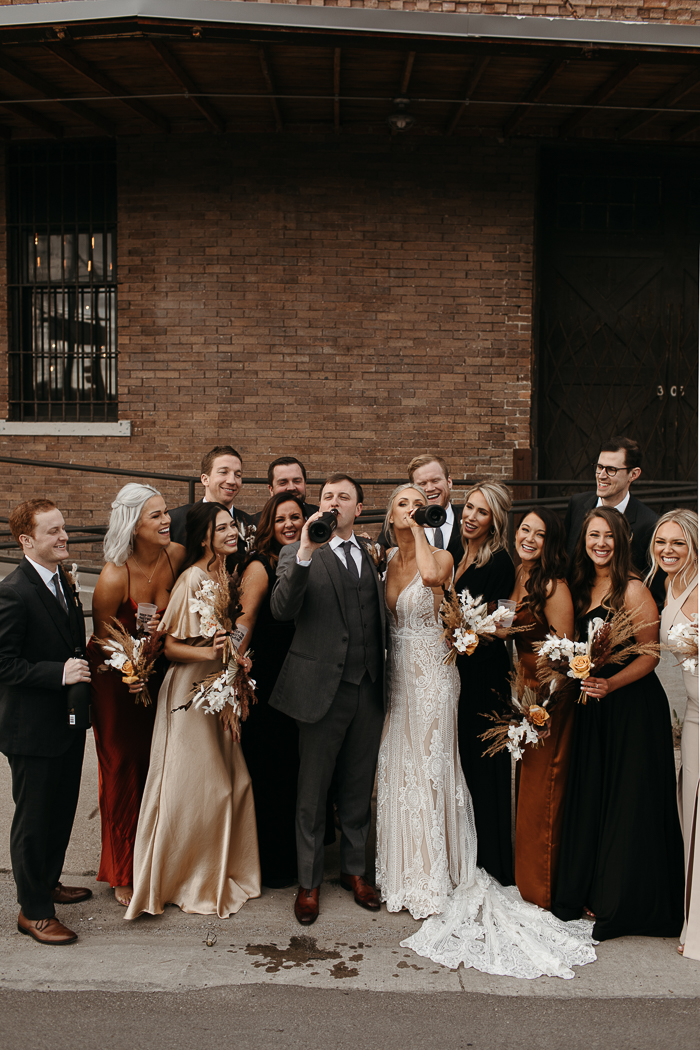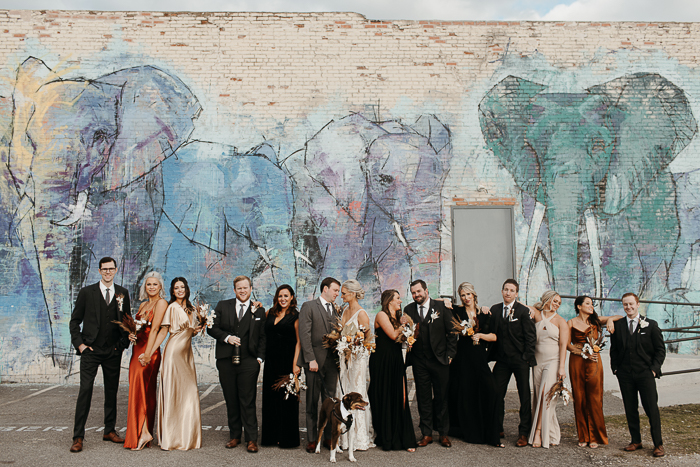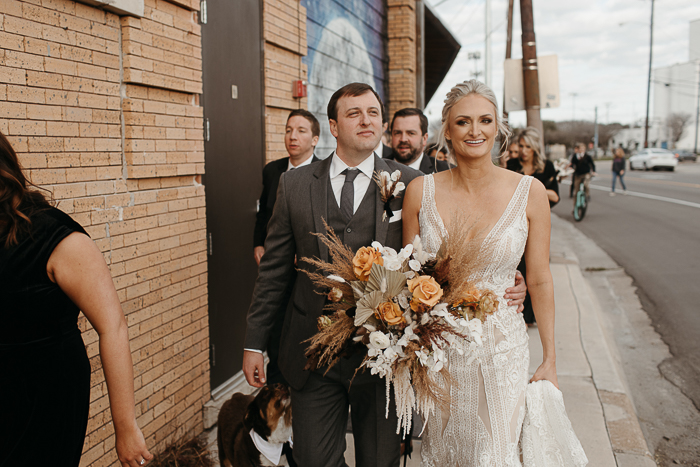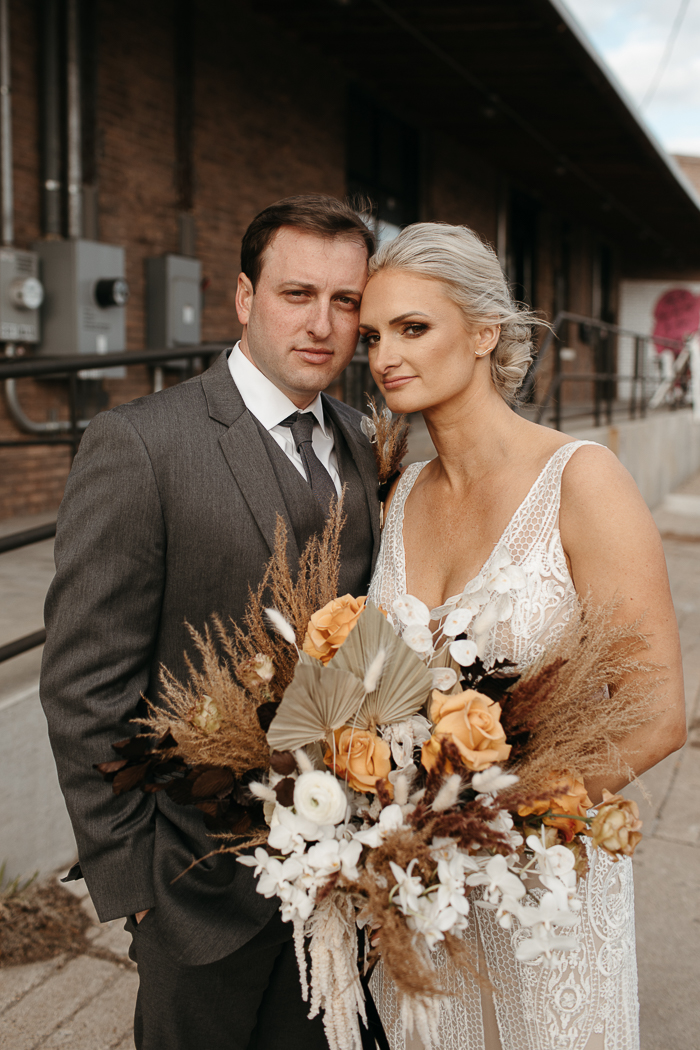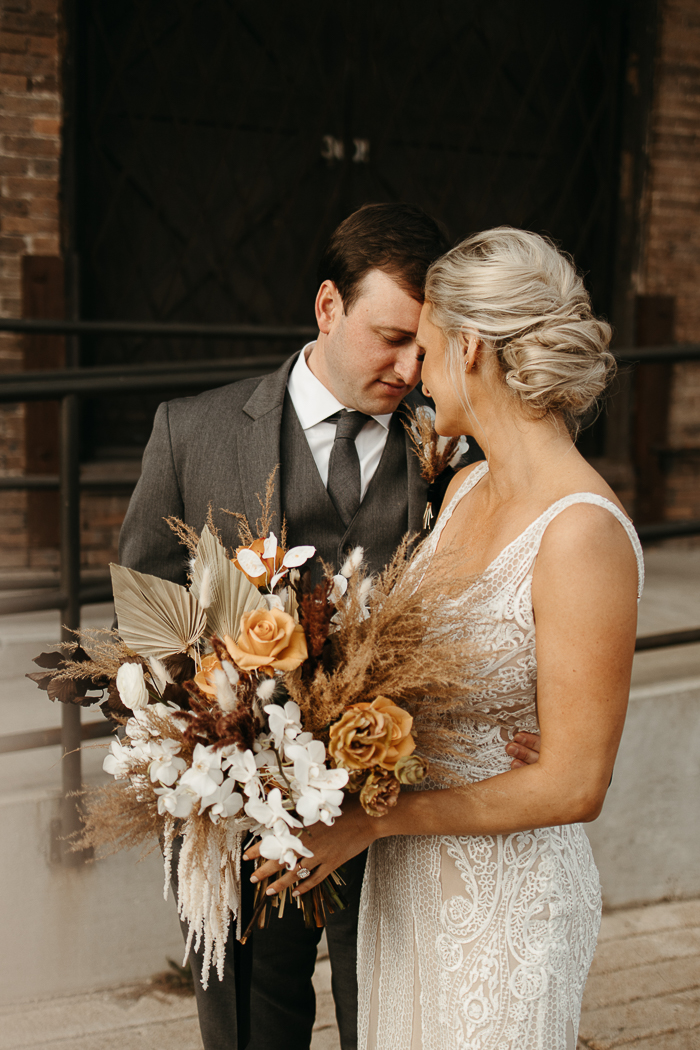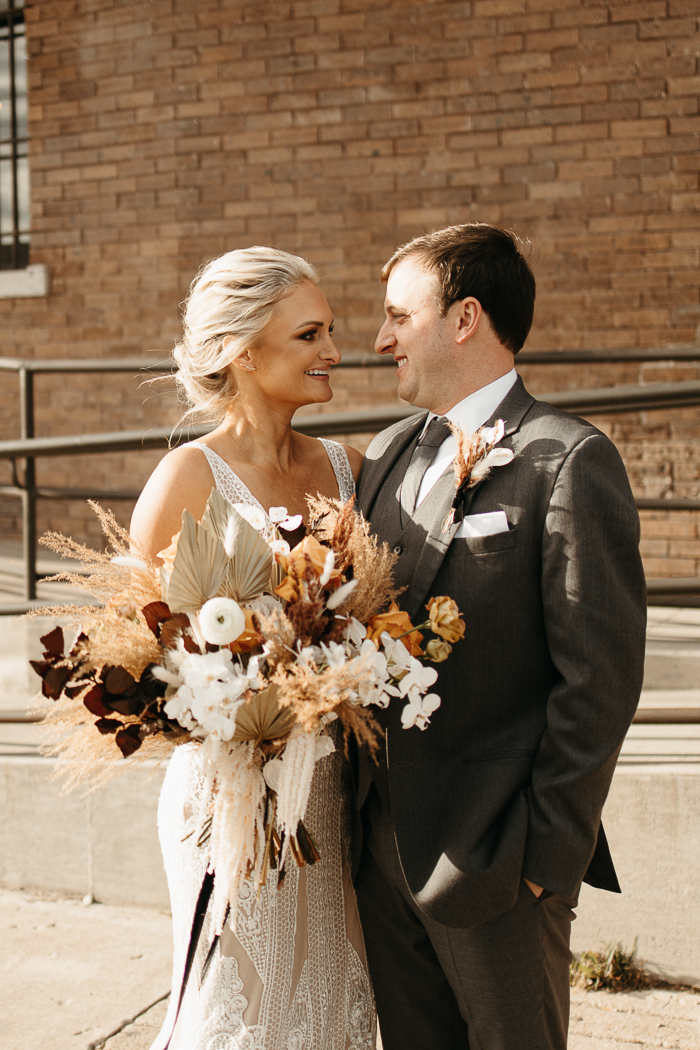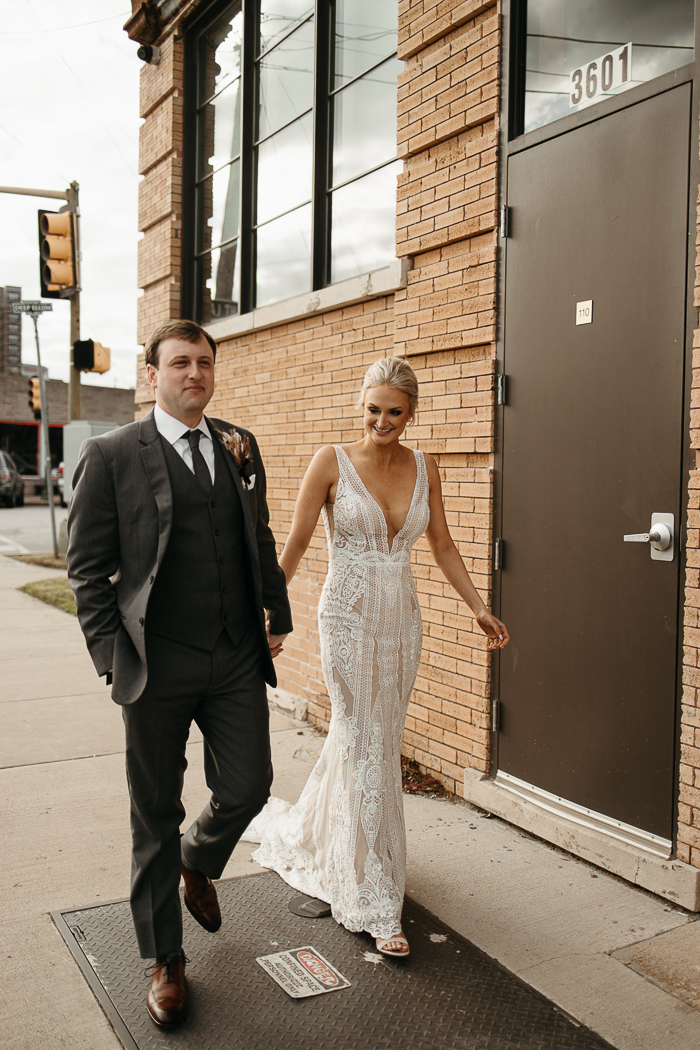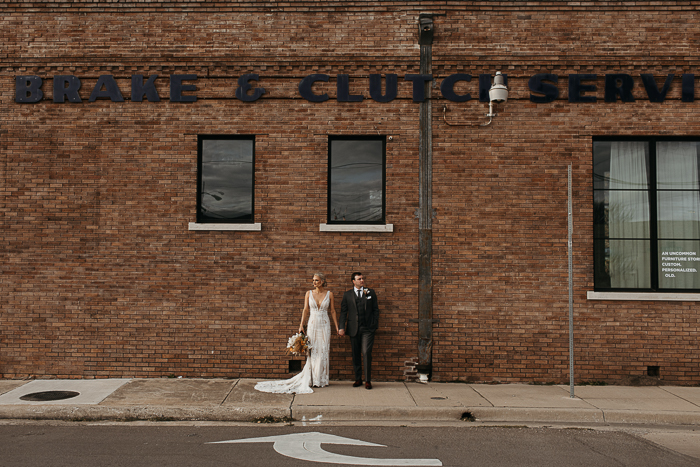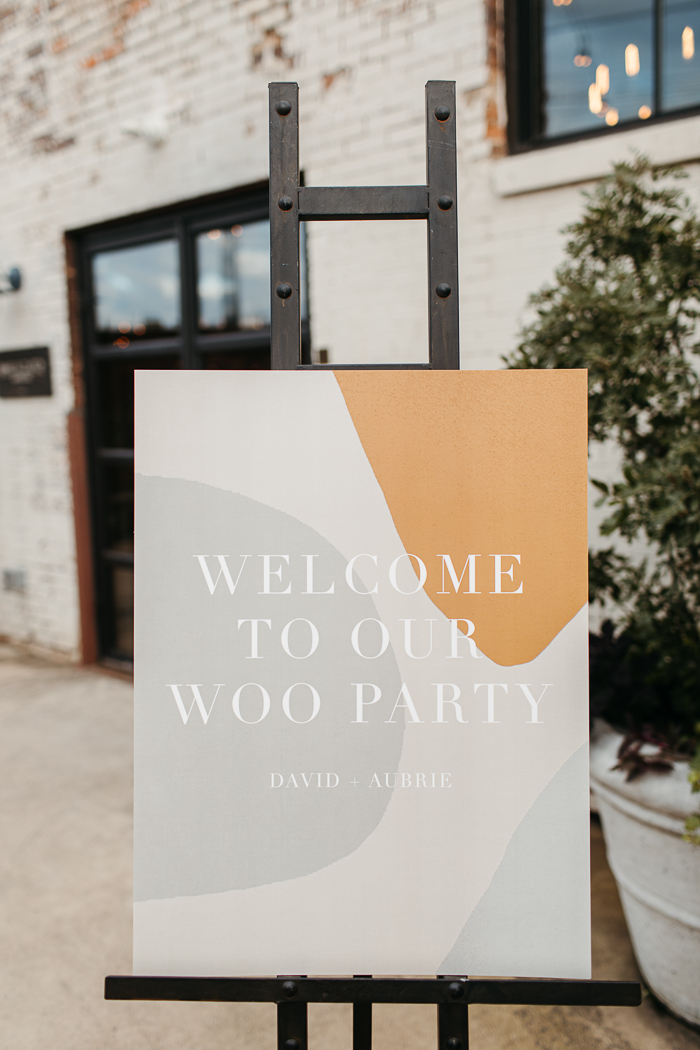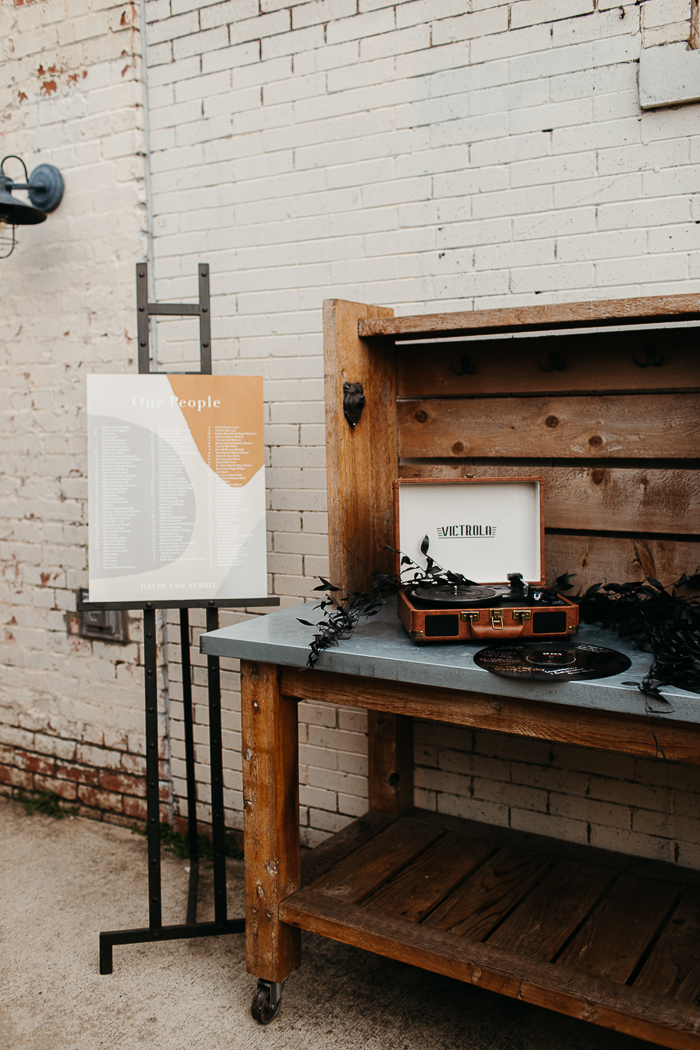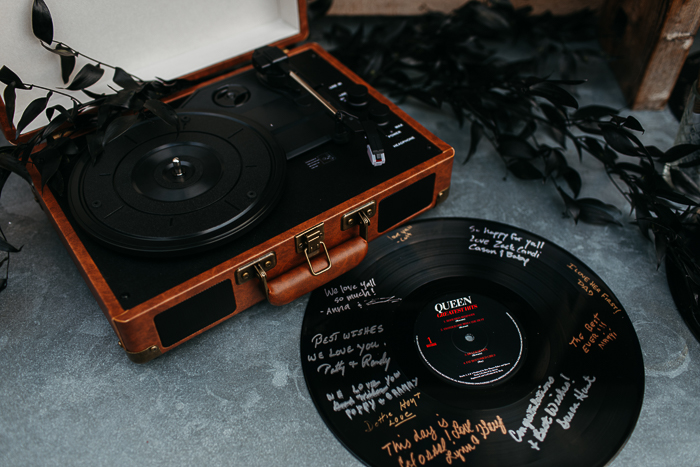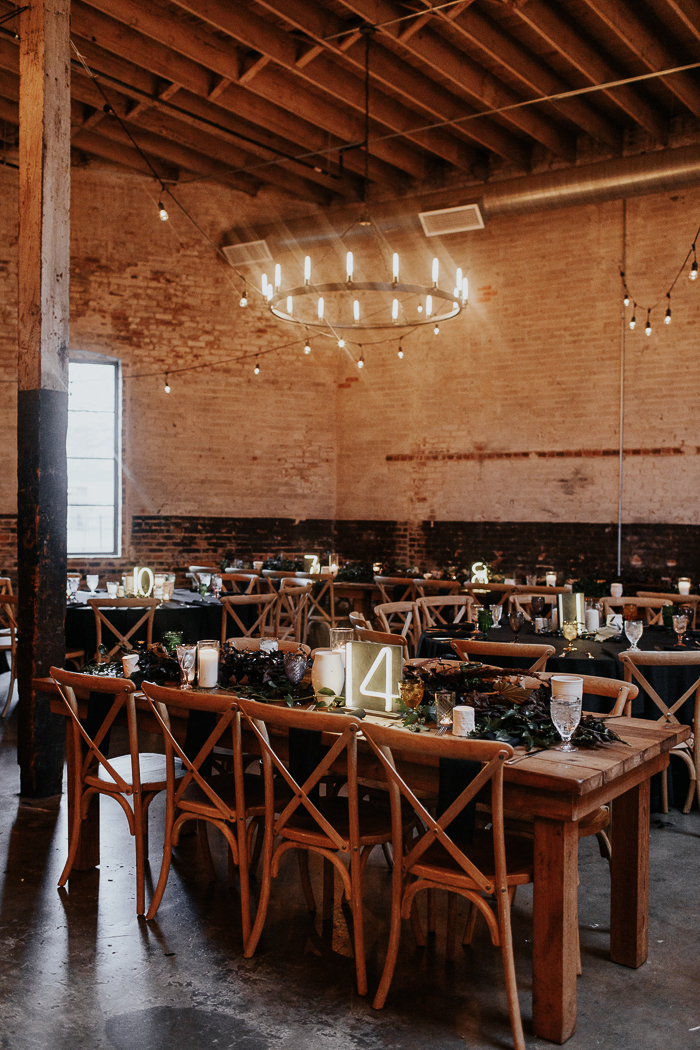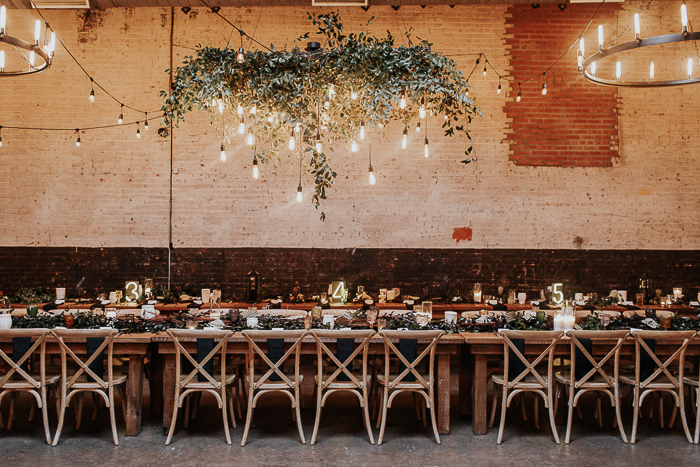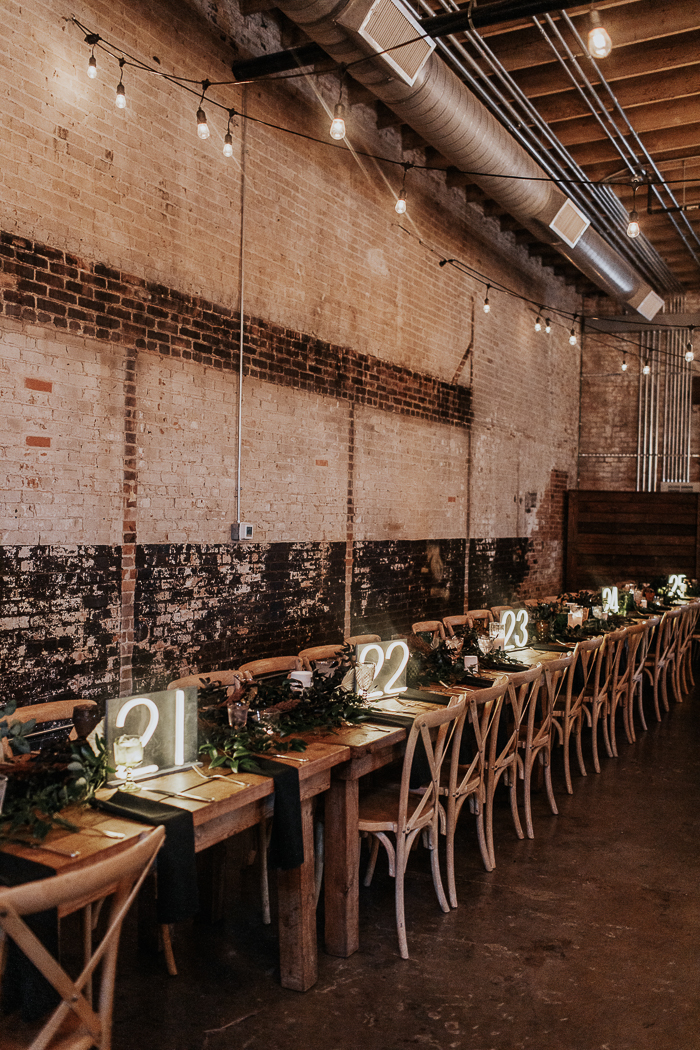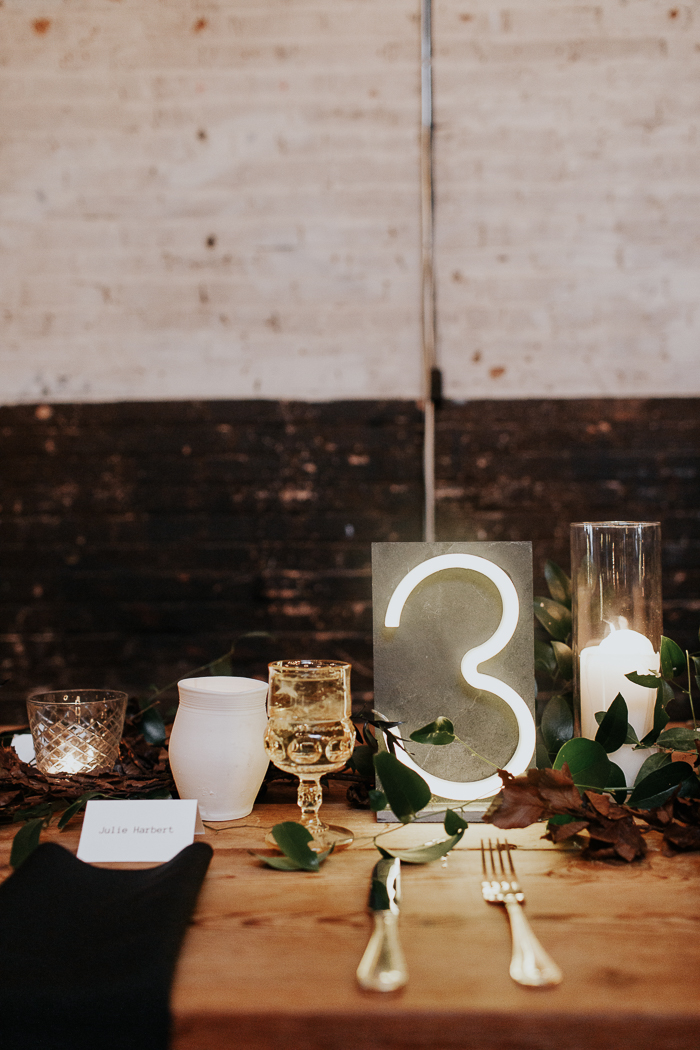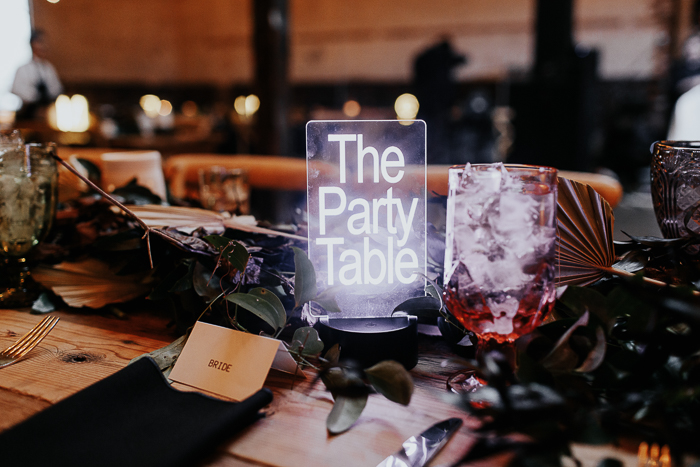 Lots Of Food Options
I love queso, so we had tacos/enchiladas and queso. The caterers had my own "bride bowl" waiting for me in my seat. We also had Philly cheesesteak sliders and Chinese food in takeout containers. They were a huge hit! Lastly–this was truly special –my grandparents started a steakhouse restaurant that has been very special to my family. My grandparents have passed but they were such an important part of my life, so we wanted to honor them at the wedding. The famous dessert at the steak house is a Tumbleweed–basically an adult milkshake–so we served little Tumbleweeds at the end of the night.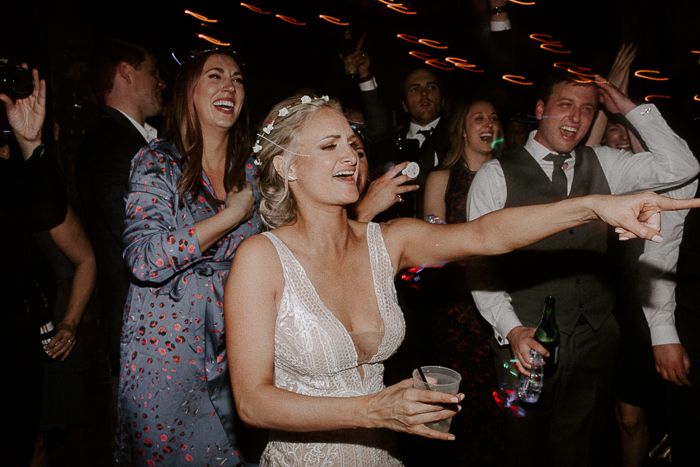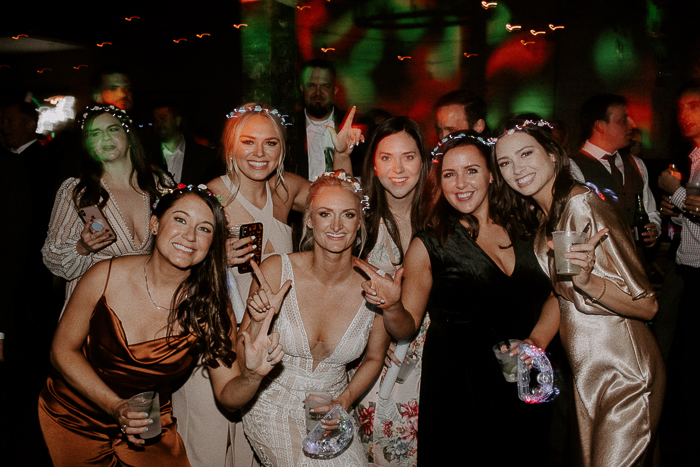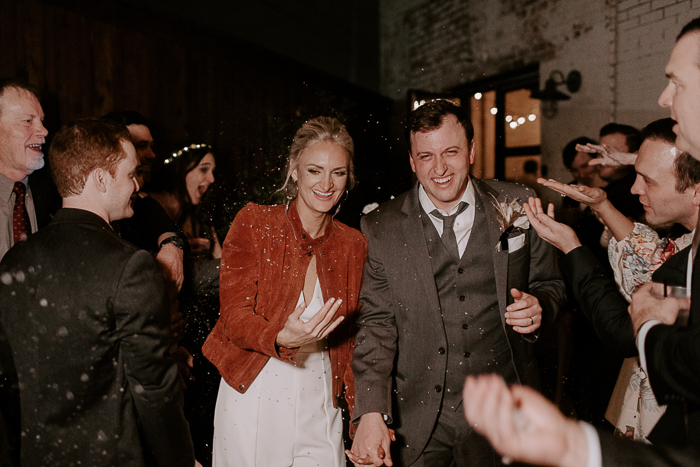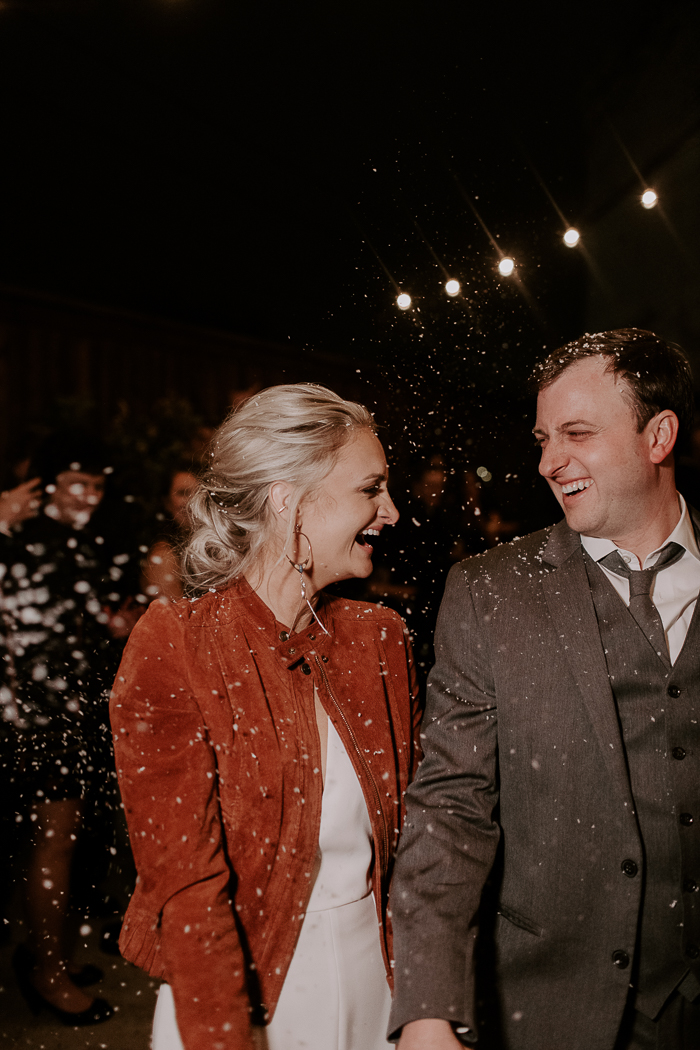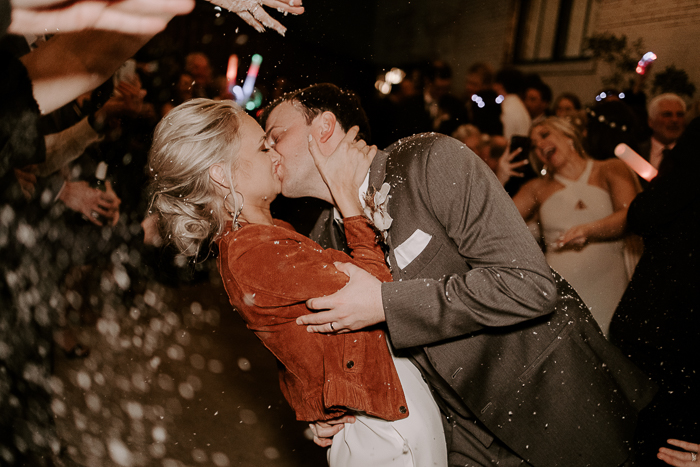 Congratulations again to Aubrie and David on their cozy Dallas wedding at Brake & Clutch! We're so glad our very own Junebug, Brooke Taelor shared their special day with us. To plan and create your own cozy reception check out our guide!