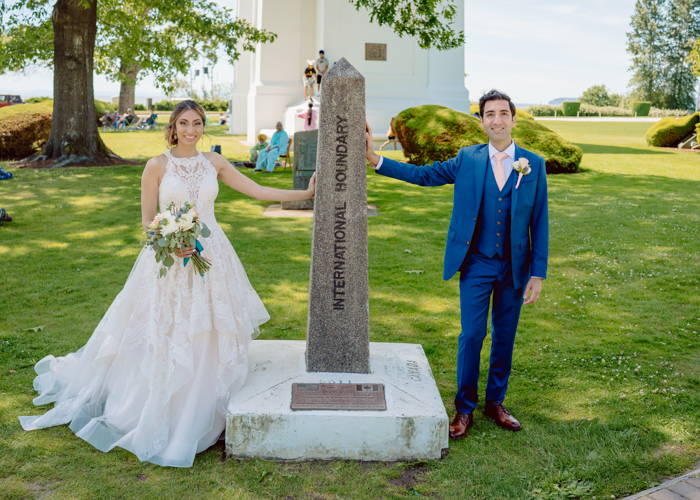 The world may have stopped in 2020 and separated us from each other, but it's also pushed people to rediscover what truly matters in this life. Love in the time of Covid-19 is really tough but Farah and Malcolm's lovely and unique Peace Arch Park micro wedding proves that true love conquers all, even a pandemic.
The couple didn't let the uncertainty keep them from moving forward with their wedding plans and life together, so they decided to get creative instead. It wasn't an easy feat and was nothing short of miraculous but with the help of their wedding planner City Fête Events, they managed to successfully bring together their families from two sides of a border to celebrate their big day with them.
If you and your partner are experiencing pandemic-related wedding challenges, keep scrolling until the end—this is definitely the inspo you need to see. So get your tissues ready, their touching story and the beautifully captured moments by Felipe Callado might just move you to tears.
The Couple:
Farah + Malcolm
The Wedding:
Peace Arch Park, United States and Canada border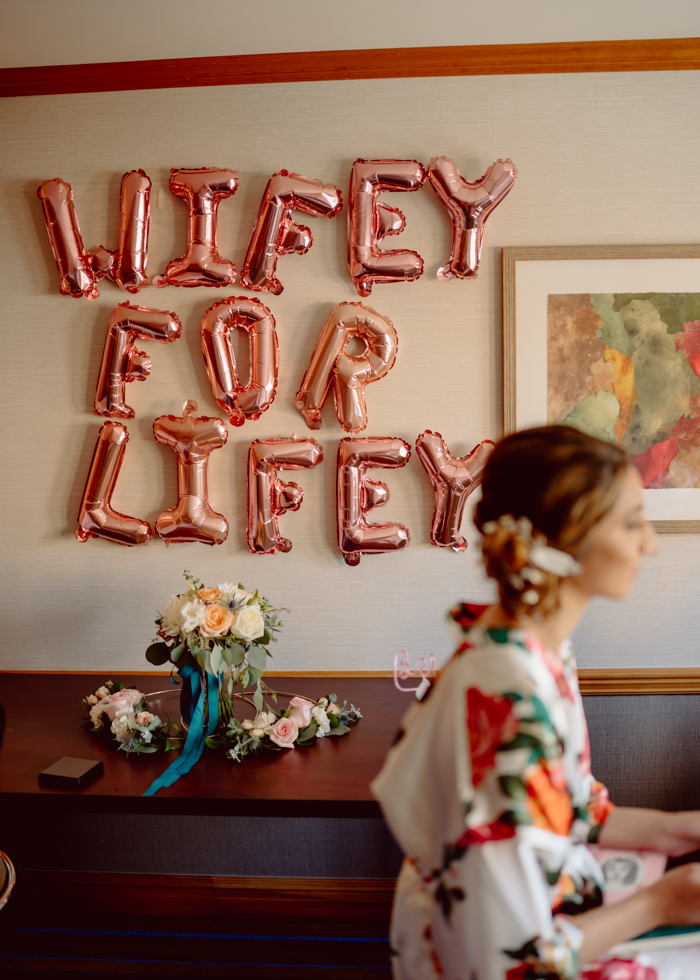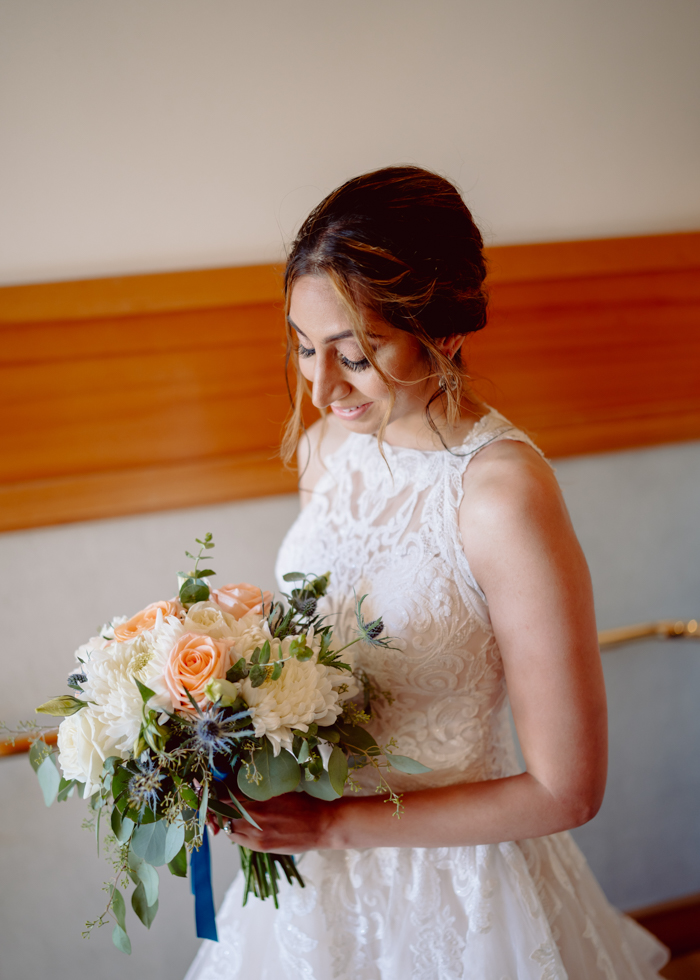 Peace Arch Park Micro Wedding—Together At The Border
The venue that held our ceremony is what we are most proud of. It sits on the border of the United States and Canada, and it has been a beacon of hope for families separated by the border closure during the pandemic. We're both very family-oriented, so it was important that our family could attend the ceremony. The Canadian-American border has been closed since the start of the pandemic. We didn't know how long it would take for the world to go back to normal and we didn't want to put our life together on hold until then. So we decided to get creative instead. Prior to choosing Peace Arch Park, we scouted several options along the border and even considered the middle of the road, where a ditch separated the two countries. Luckily, we found out that there was a unique treaty allowing Canadians to enter the U.S. side of the Peace Arch Park by foot, despite the border being closed. This wedding was a true labor of love for everyone involved. Getting married at the border will always remind us that, together, we can overcome any obstacle that comes our way.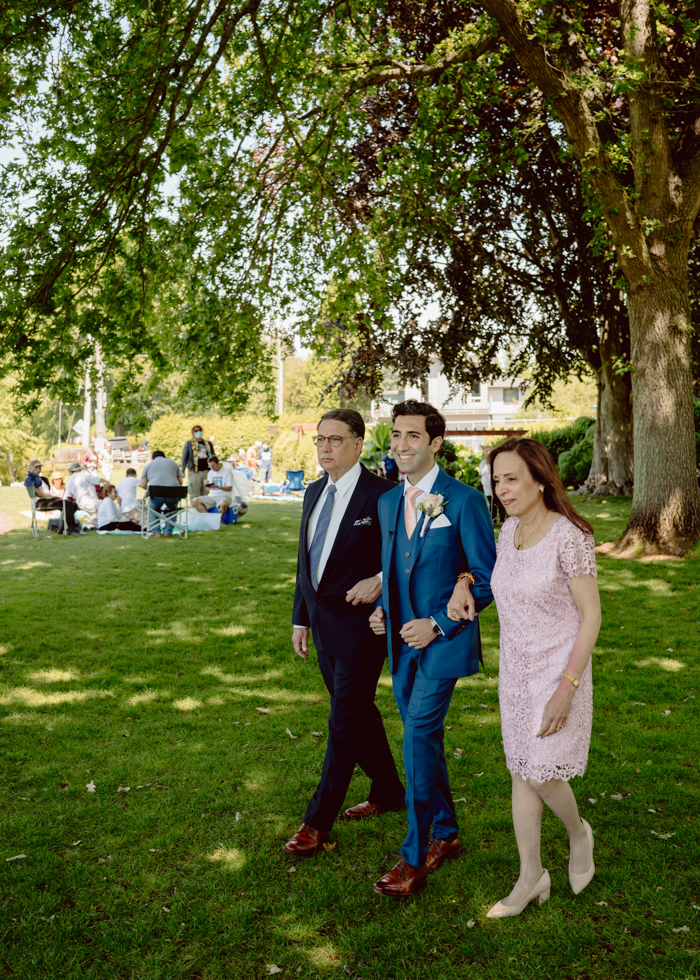 The Groom's Favorite Memory Of Their Peace Arch Park Micro Wedding
My most memorable part of the day was seeing Farah walk down the aisle, surrounded by our family and friends. She looked beautiful. I couldn't stop smiling as I thought about our time together and what our future might hold. For me, it felt like the entire wedding came together at that moment.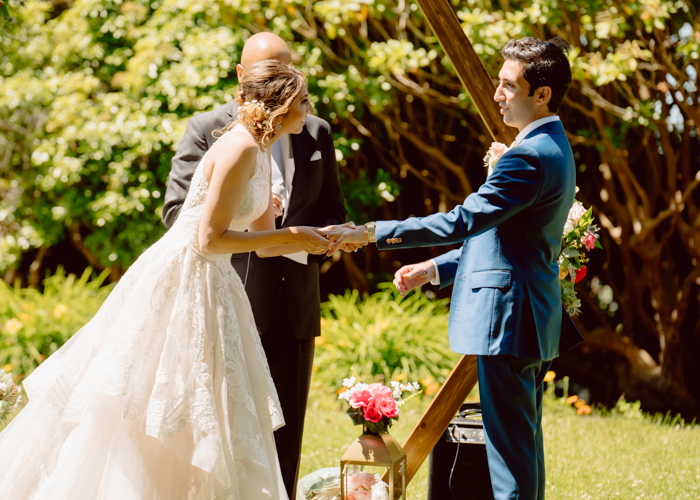 Moving Forward Beyond The Pandemic
We chose to get married at the border because we didn't want to live through the uncertainty of waiting for the world to change in order to move our life forward. We decided that no matter what, we would get married on June 20 at the park. We applied for a special permit from the park to host the ceremony, but the Park was not issuing permits at the time. If we didn't have a permit in time, we would have proceeded with the ceremony with only our immediate families and our officiant. Luckily, the restrictions began to lift and we were issued a permit, which allowed us to include more of our family and friends on our special day from both countries.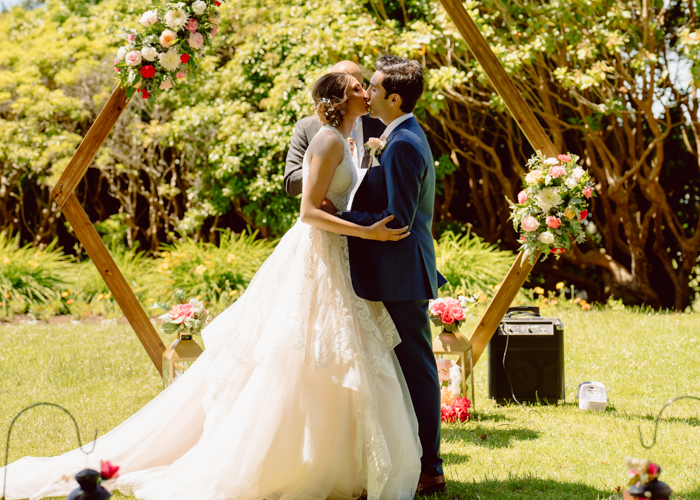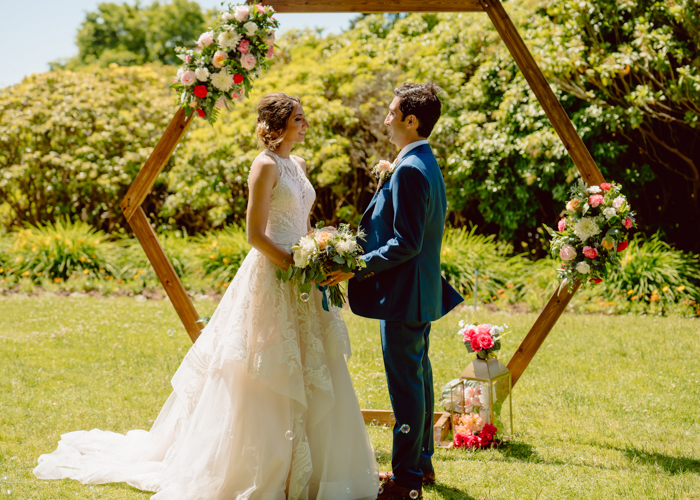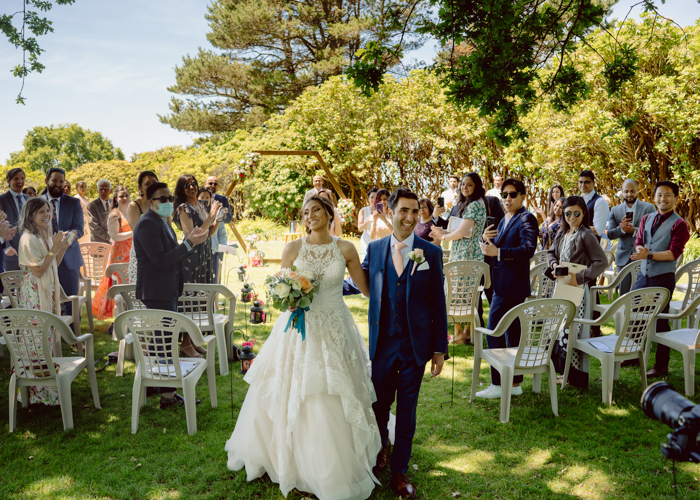 Overcoming Challenges With Creative Solutions
Be open-minded about what a wedding could be for you, and use it as an opportunity to liberate your creativity. We encountered many hurdles planning this international ceremony while the border was closed. We had to be very creative about our options and always had a Plan B—and C and D and E, in case things changed. As our ceremony neared, some COVID restrictions eased up. This allowed us to do more, but it also meant we had to quickly shift details that had already been planned. As capacity restrictions were lifted, we were allowed to double our guest count! We were so happy we could have more loved ones attend, and our planner was crucial in helping us make these updates.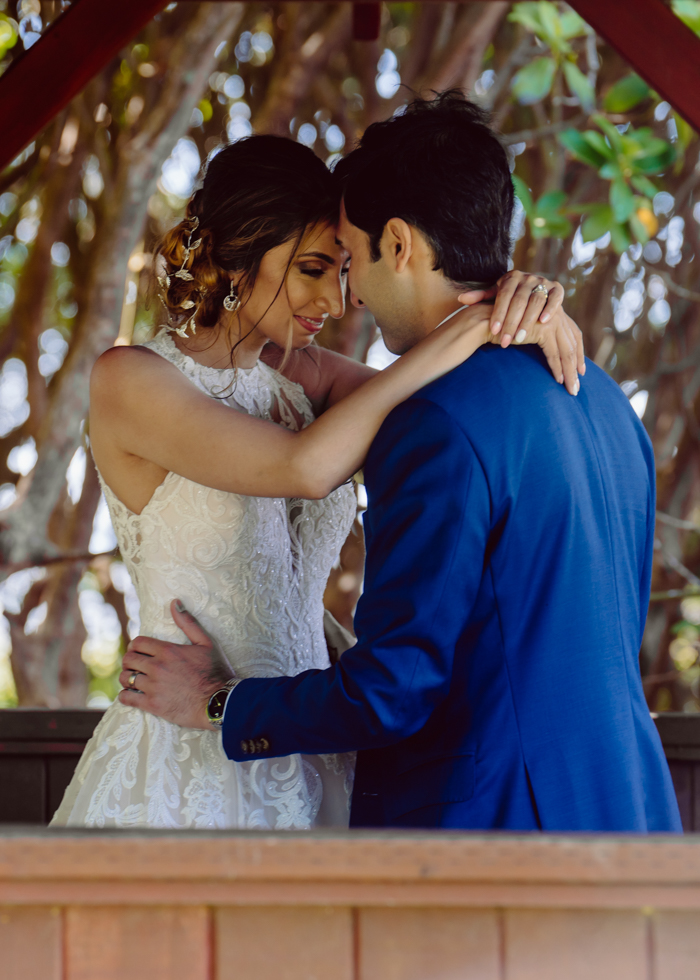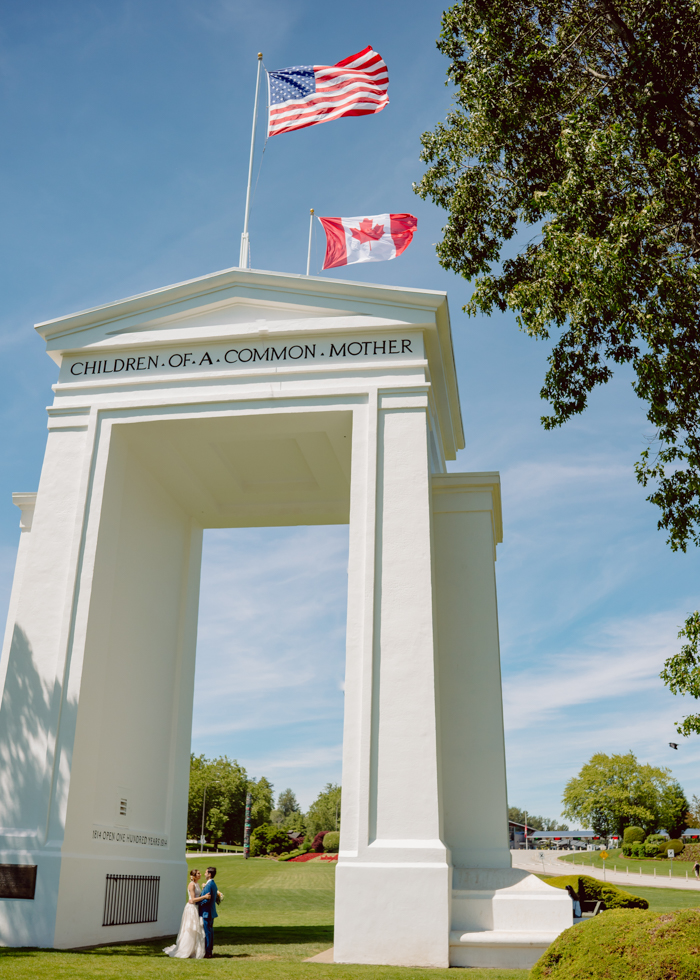 The Bride's Favorite Memory Of The Day
Due to the pandemic, we did not have a traditional reception or first dance. However, our photographer Felipe Callado suggested a private first dance in a nearby gazebo. This was a wonderful time for us to just be together and enjoy each others' company. We also took photographs at the border and under the Peace Arch. Spending time at the official border marker made us appreciate the creativity and perseverance that went into making this day possible.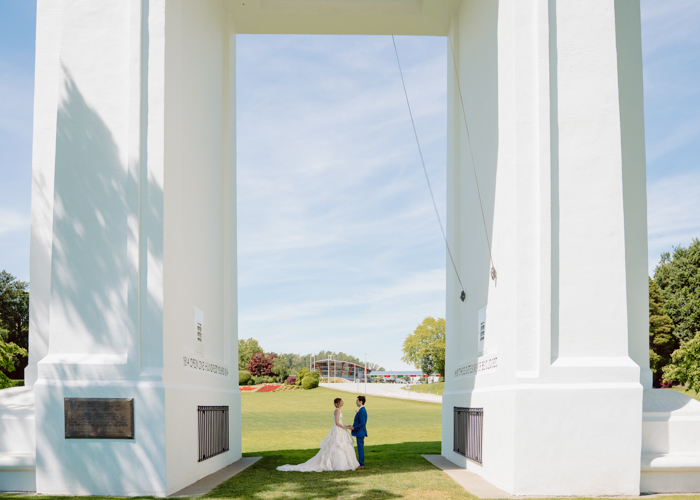 Celebrating Cultural Diversity
We wanted to find a way to infuse our cultures into the wedding weekend, so our families hosted a small casual picnic at the park the day before the wedding, where we performed pre-wedding rituals. We had a close family friend, Hunaid, officiate our wedding, and he was able to personalize the ceremony by interweaving stories about us and our families.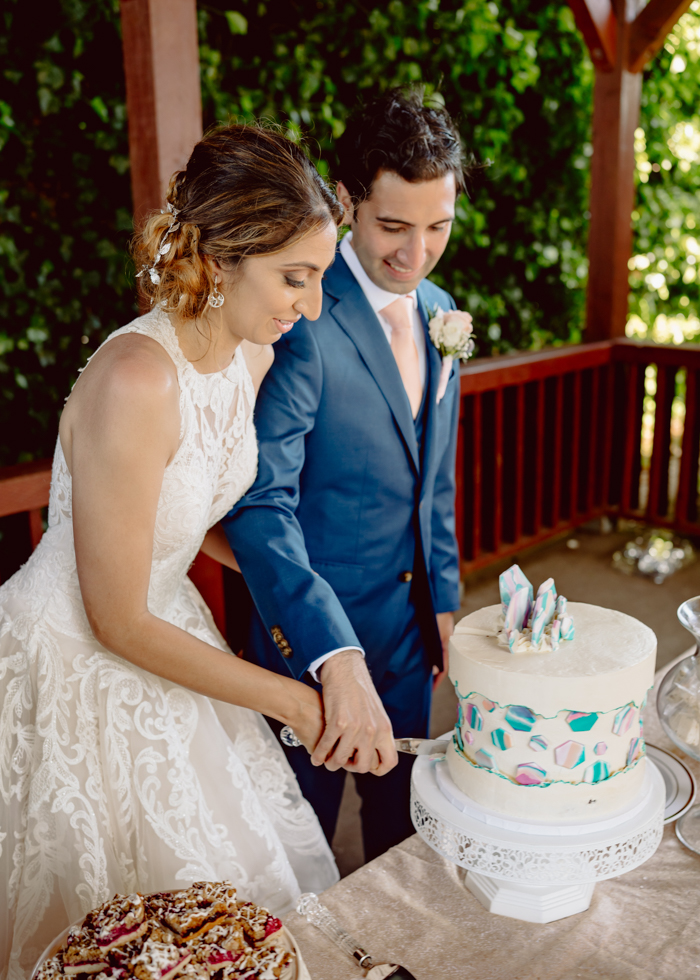 With the help of our planner, City Fête, we DIY'd all our decorations, except for the flowers on the arbor. To bring the whimsical theme to life, we found lanterns to line the aisle with and had to get special permission from the park to use shepherd hooks to give them height. We filled the lanterns with florals for some pops of color. We also decorated two large lanterns to place underneath the arbor for pictures and added a bubble machine to run as the guests arrived and for the recessional. Since there wasn't a formal reception, we had a light lunch to serve our guests and decorated the park benches with chargers and mason jar centerpieces. We made the dessert table and wedding cake cutting a central focus for lunch and decorated it with lanterns, flowers, cake, cupcakes and desserts from both of our cultures as well.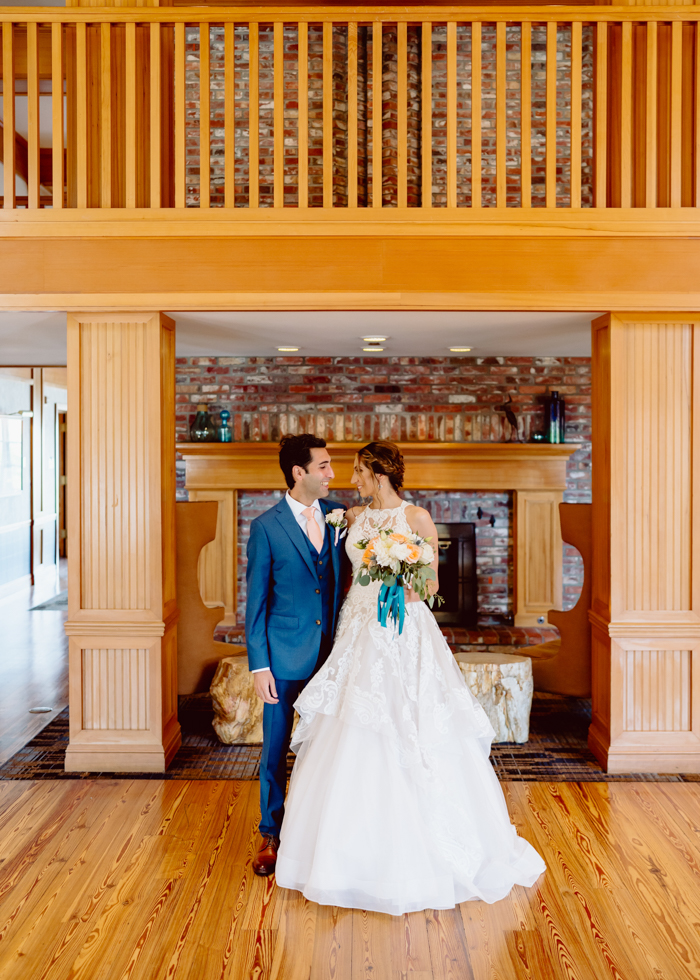 Working With Photographer And Filmmaker Felipe Callado
Felipe Callado and his team were awesome. They made the best use of all the time that we had with them. Moreover, they used their experience to help us navigate situations we didn't think to discuss—like deciding how much cake to smear on each other's faces during the cake cutting. They were easy to work with and we loved how they captured our big day!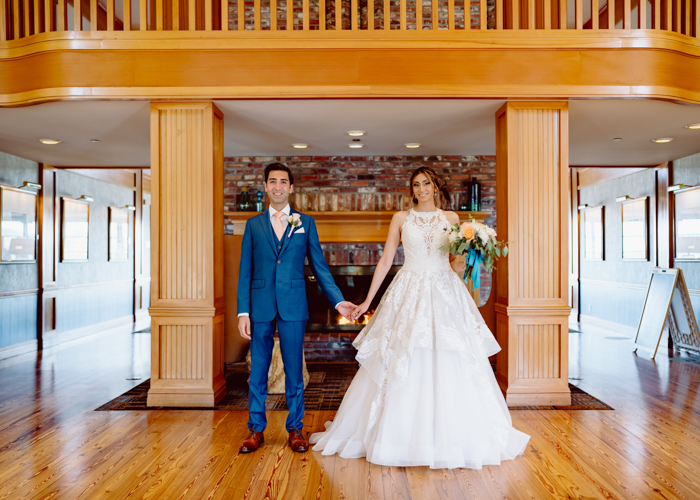 Congratulations to Farah and Malcolm for successfully pulling off their inspiring Peace Arch Park micro wedding. We're so grateful that Felipe Callado and his team were there to capture the couple's deep love and commitment for each other and their families. They proved that even in these uncertain times, it's always great to have something to look forward to.
Just like Farah and Malcolm, getting married during the pandemic might be challenging and may end up looking different than originally planned, but it's not impossible. Whether it happens on a smaller scale or it's a huge celebration, working with a wedding planner is a good way to stay ahead of surprises.