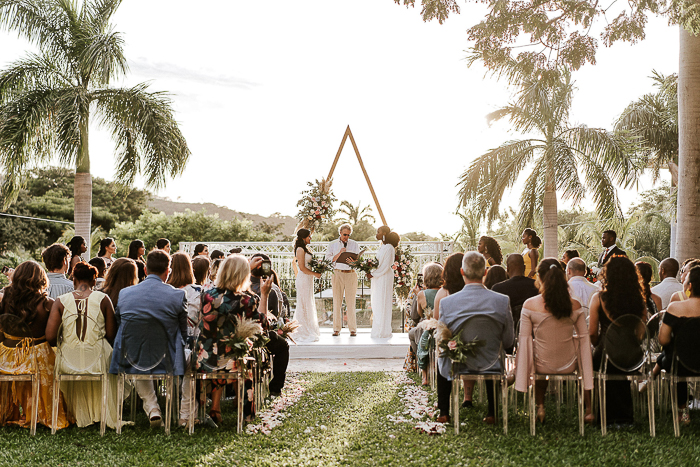 Although summer has officially come to an end, we can't get enough of Jessica and Kadia's dreamy Costa Rica wedding at Dreams Las Mareas. The couple brought minimalistic elegance to life using a soft color palette, an abundance of florals and greenery, and a reception set under the stars.
The couple kept many details simple, but they didn't shy away from adding some glam to the day. The two both wore fitted beaded wedding dresses and some seriously cool bridal jumpsuits. And did we mention that Kadia surprised Jessica with fireworks during their first dance? Now that's a surprise to remember.
Ready to see an opulent ceremony amongst the palm trees, a stunning beach photoshoot, and a romantic sparkler exit? Then keep scrolling! We have a feeling you're going to love the photos captured by Junebug member Raw Shoots Photography.
The Couple:
Jessica and Kadia
The Wedding:
Dreams Las Mareas, Guanacaste, Costa Rica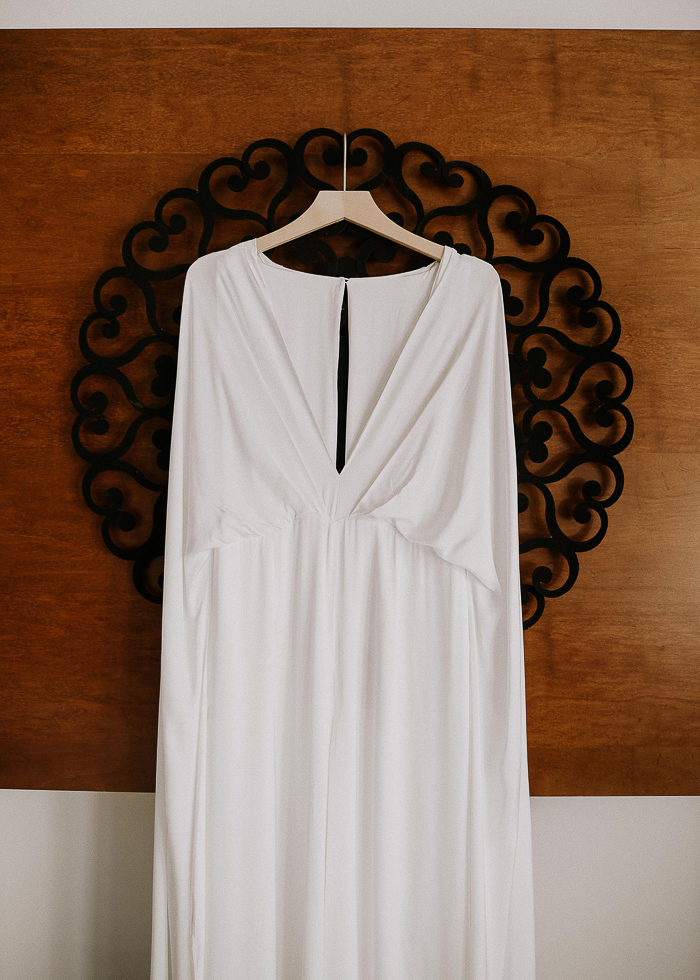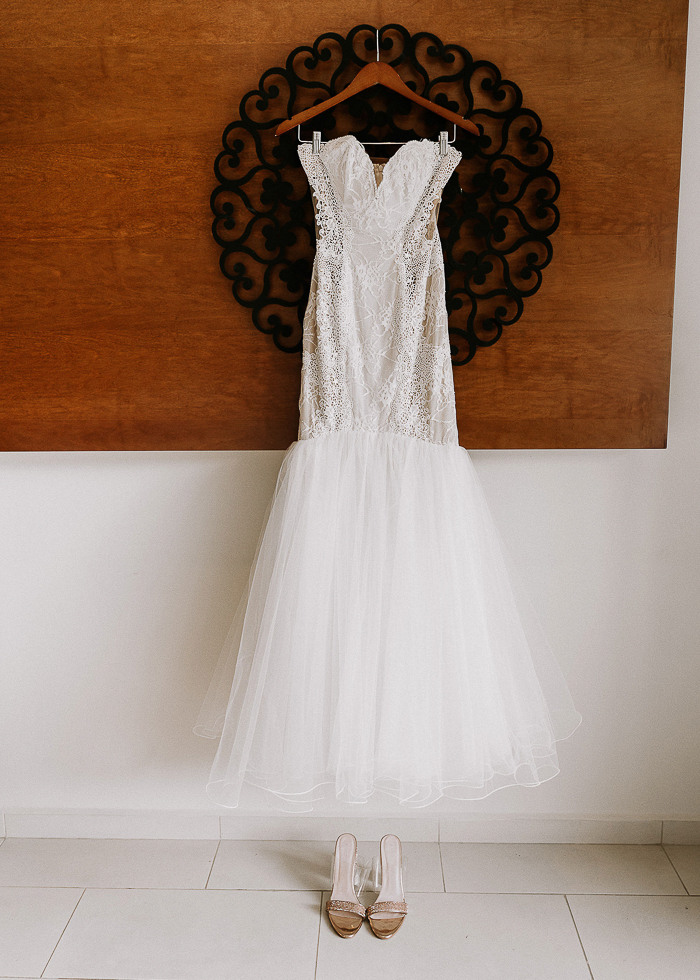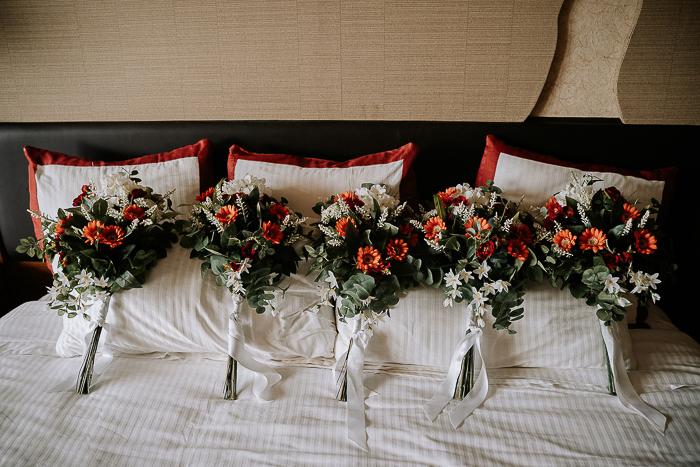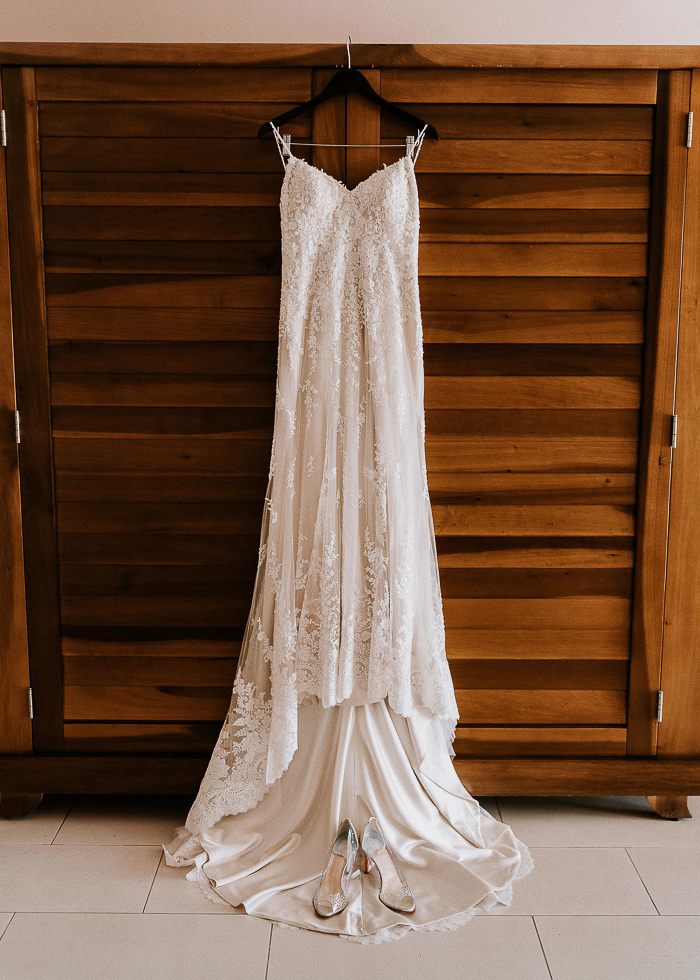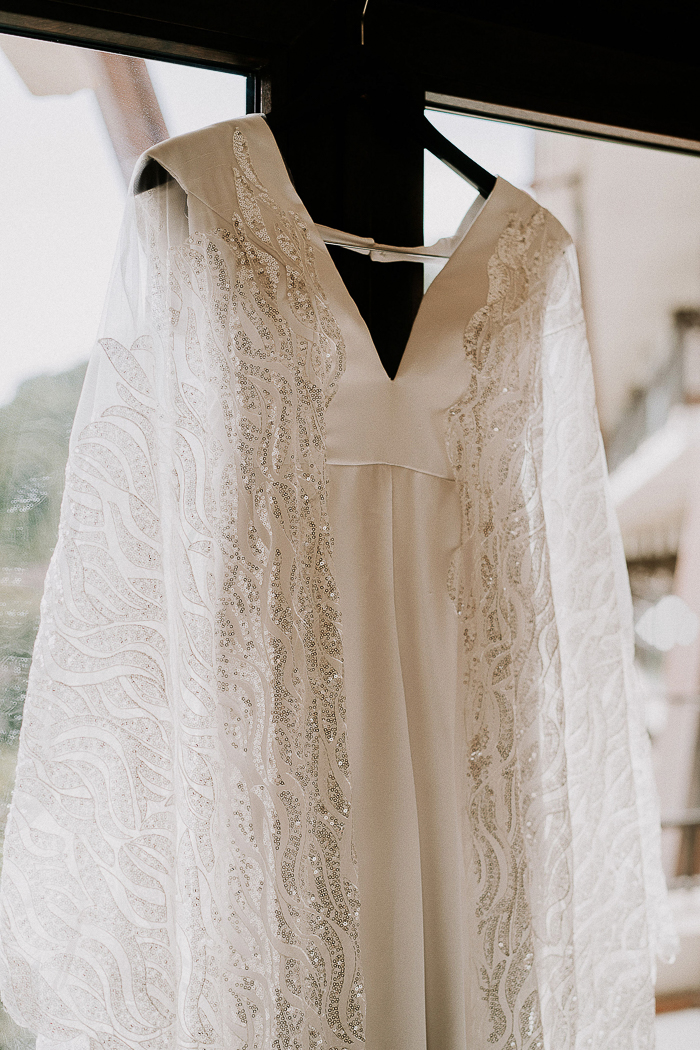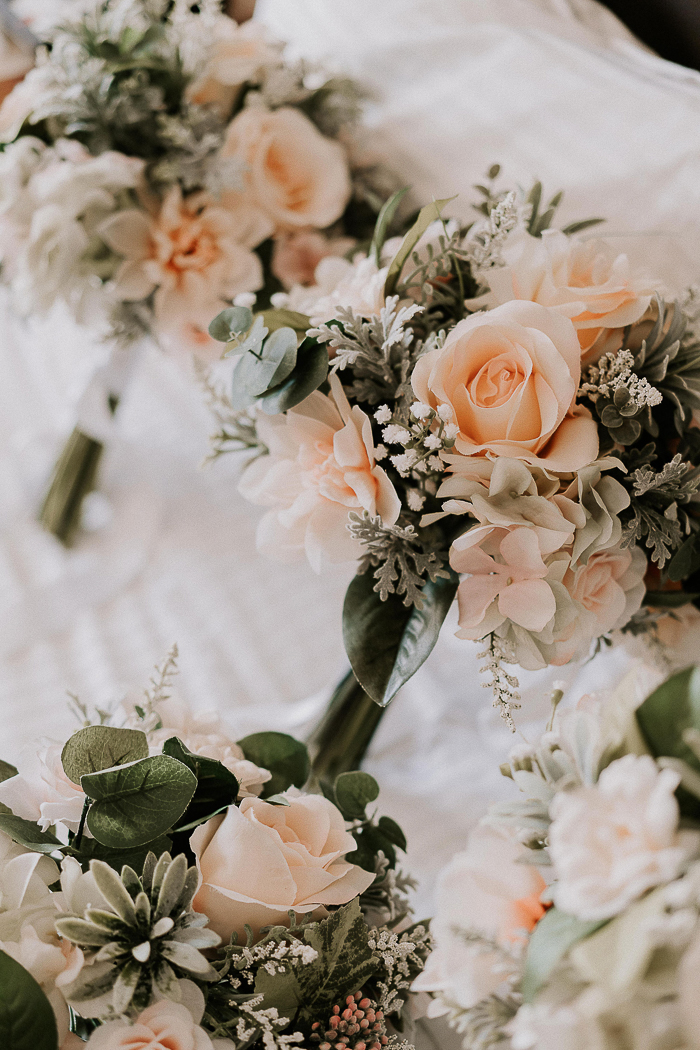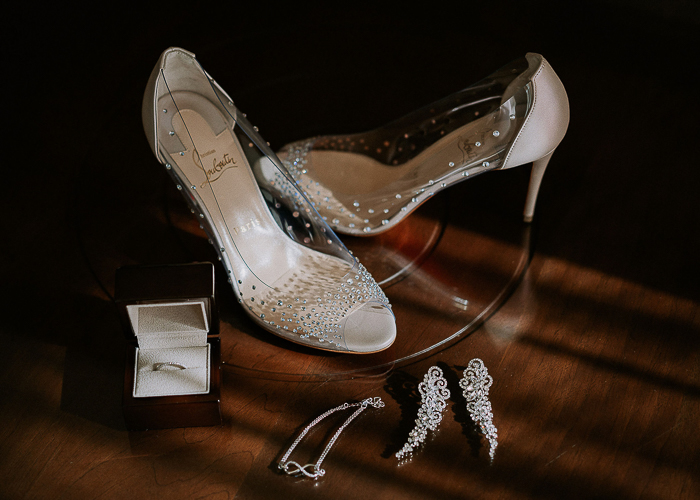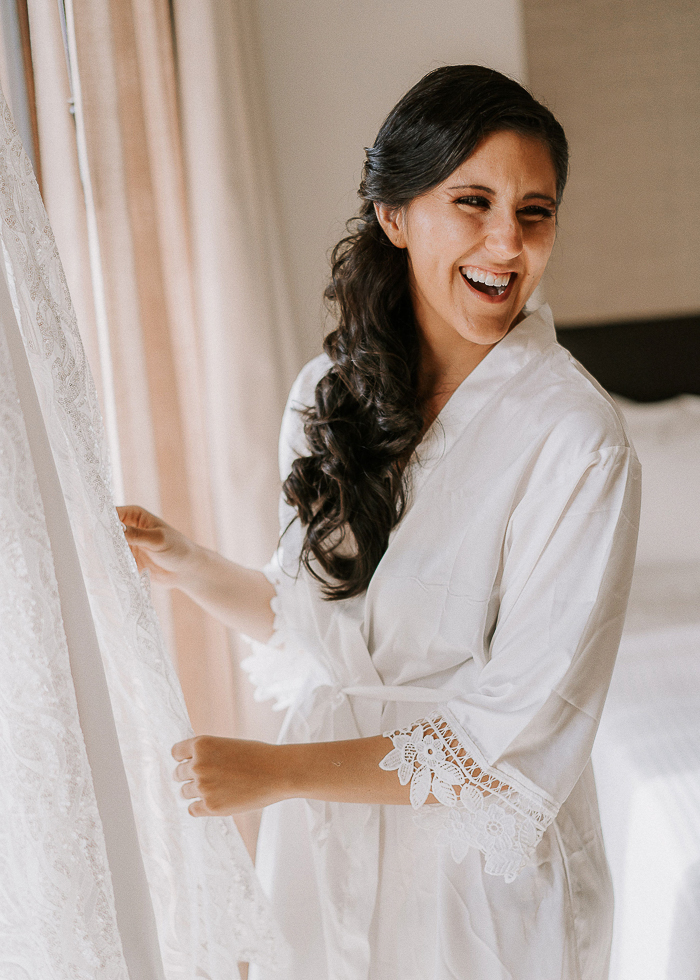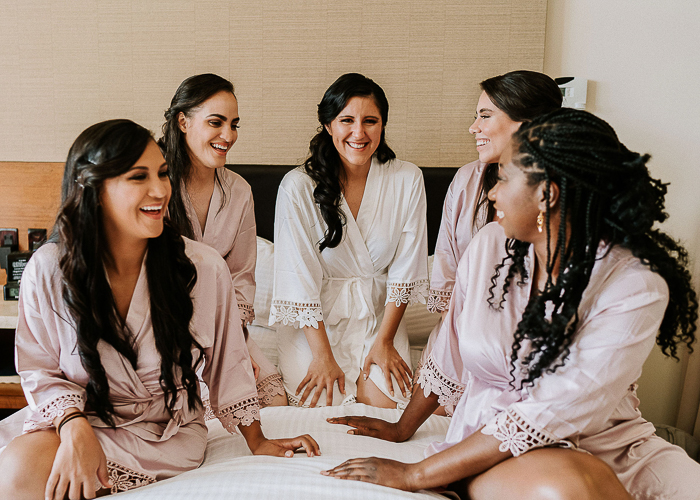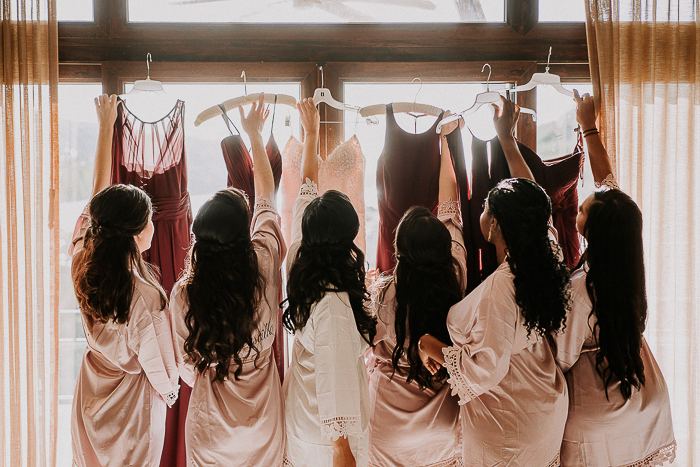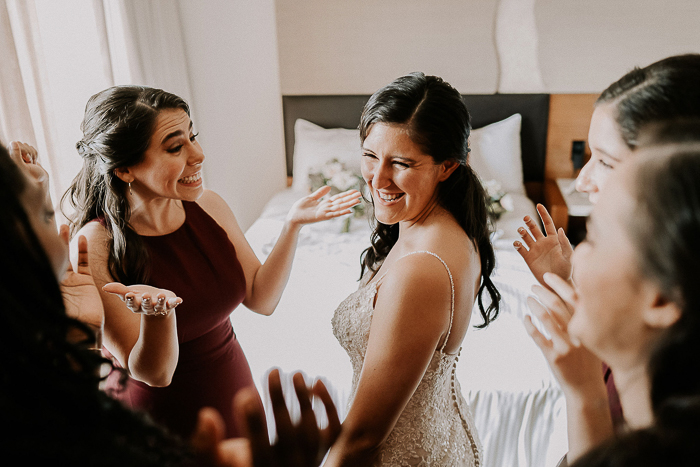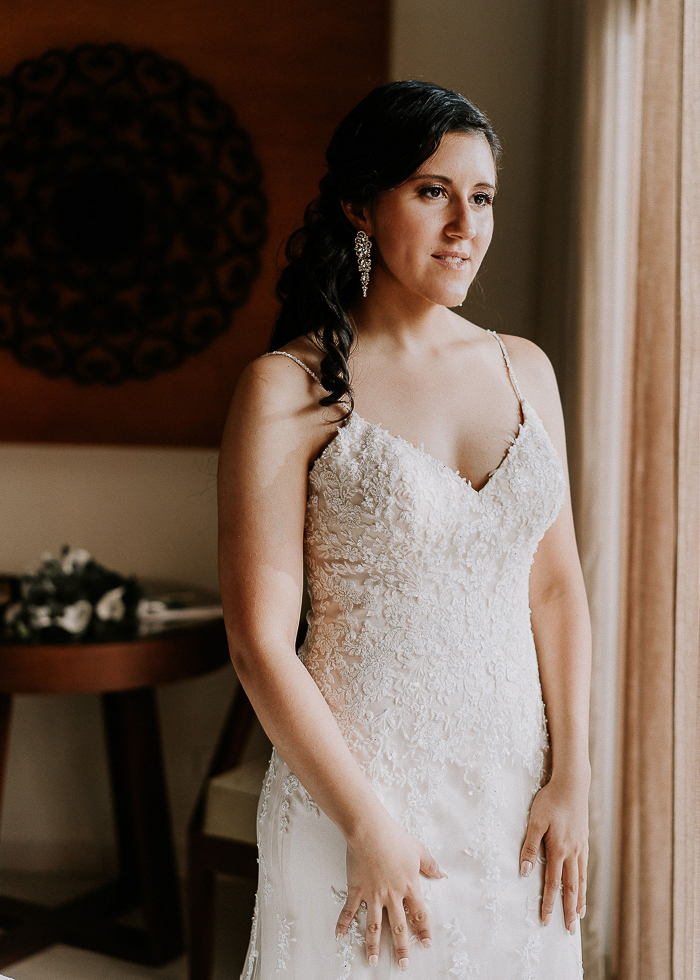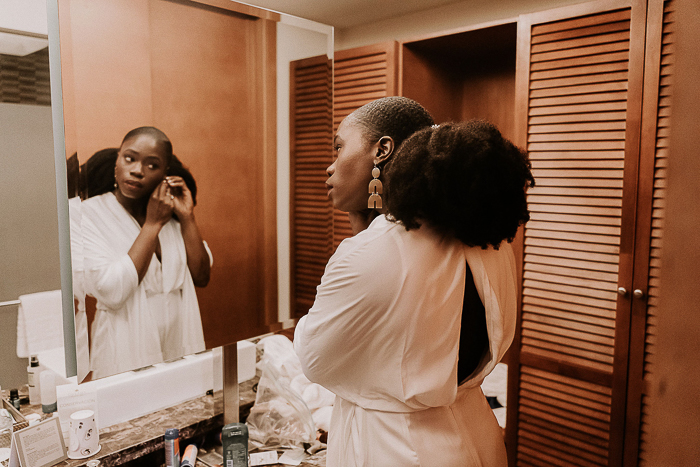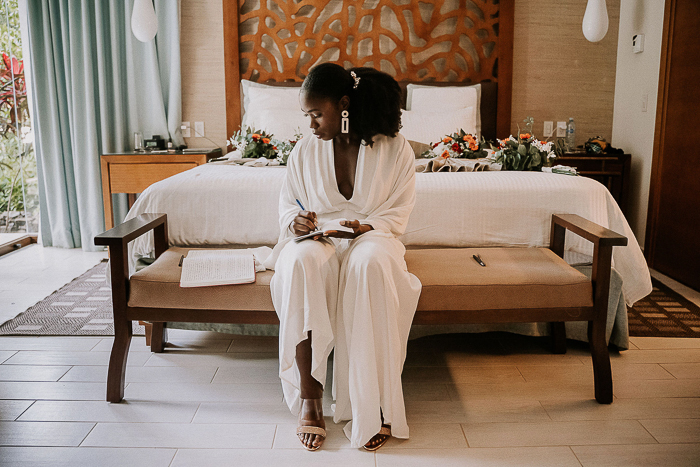 Picking Dreams Las Mareas in Costa Rica
We travel a lot and wanted to get married in one of the countries we first visited as a couple. Costa Rica was the country we fell in love with as we fell deeper in love with each other. We had three locations in mind for where we wanted to get married. A year before our big day, we planned to fly to Costa Rica to check these places out, but plans changed when Kadia had to fly to another country for work—where she would be for three months! We didn't want to cancel the trip to CR so Jessica went on her own, documenting all of the places she went and video calling Kadia at all hours. Once we reviewed the locations, we sat internationally on Skype from Costa Rica and London to pick our top choice. We each wrote our top choice and after a countdown, we showed each other the location we'd picked. Eventually, we started screaming when we realized we had picked the same one.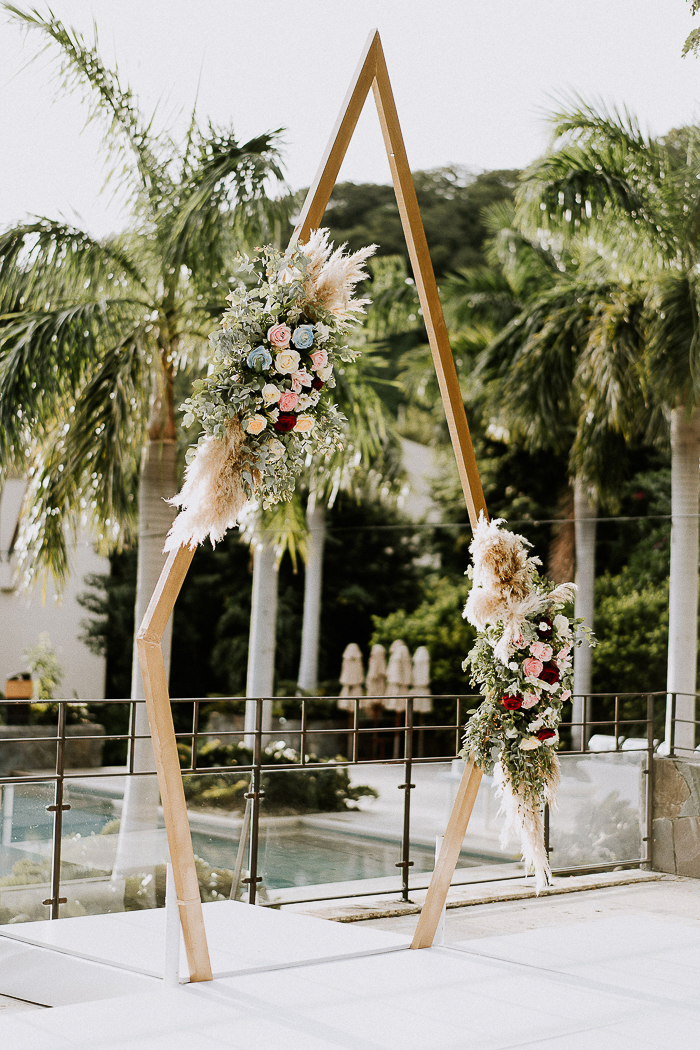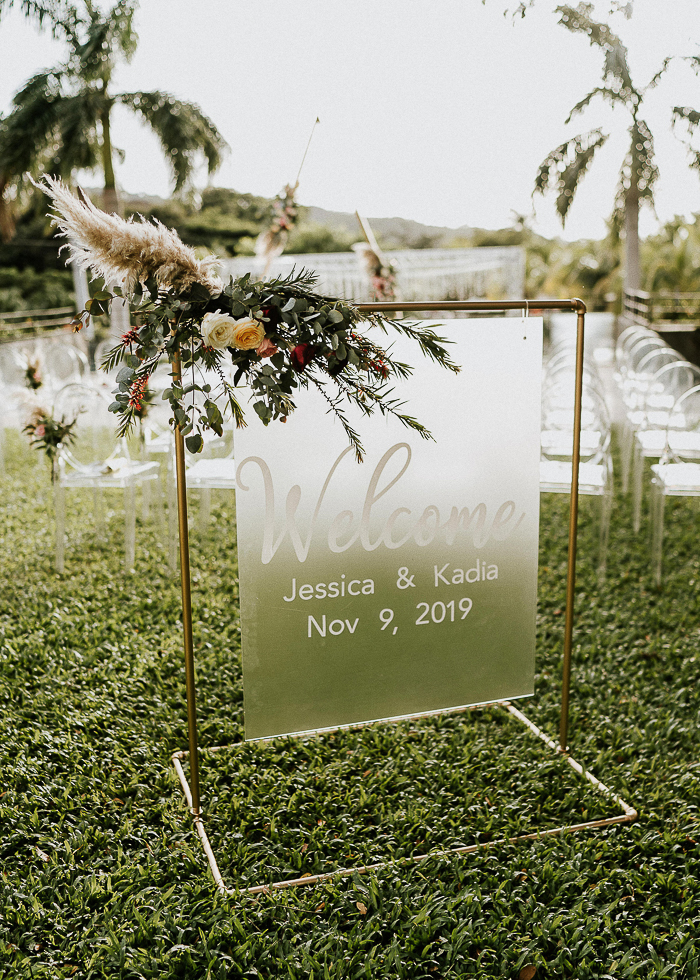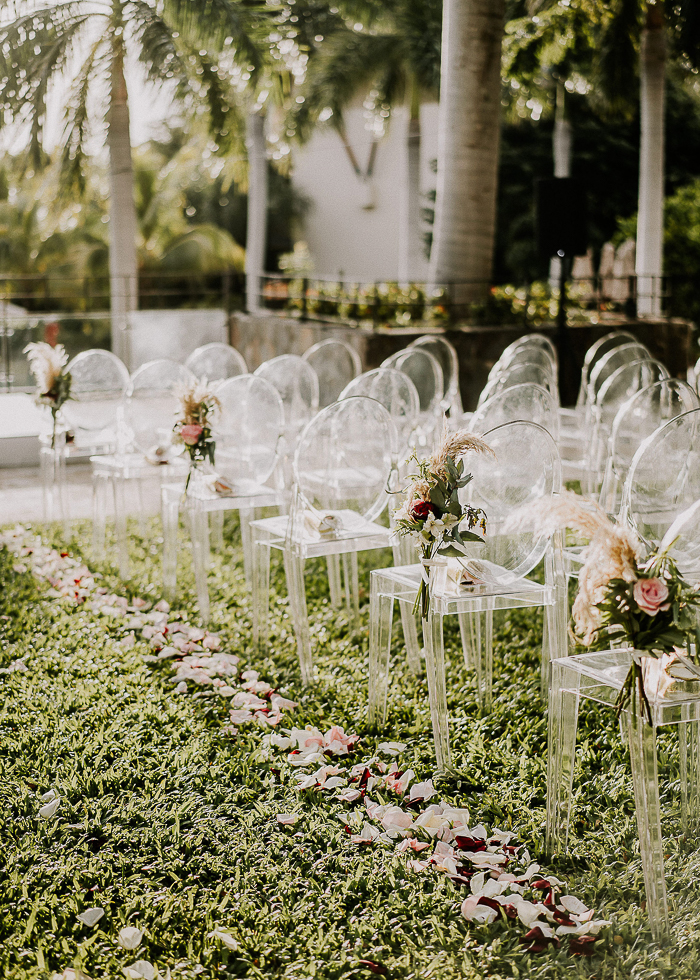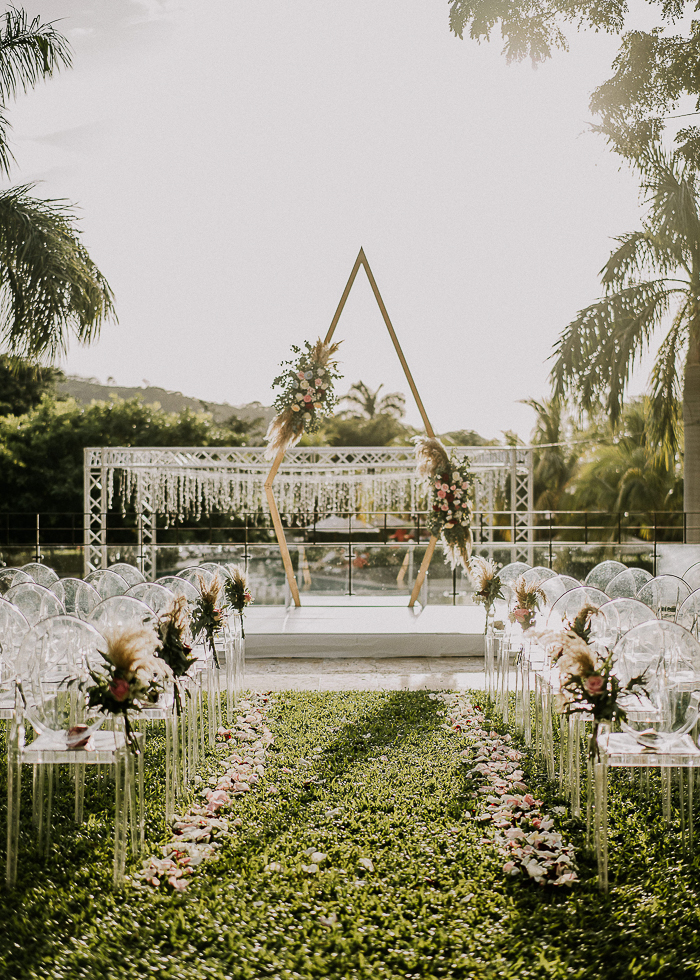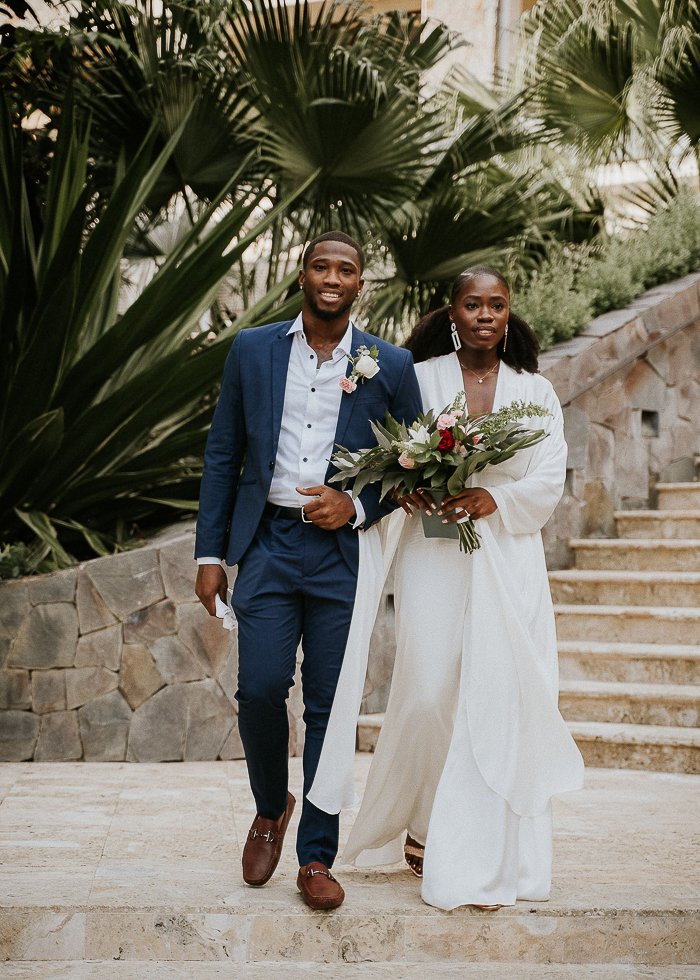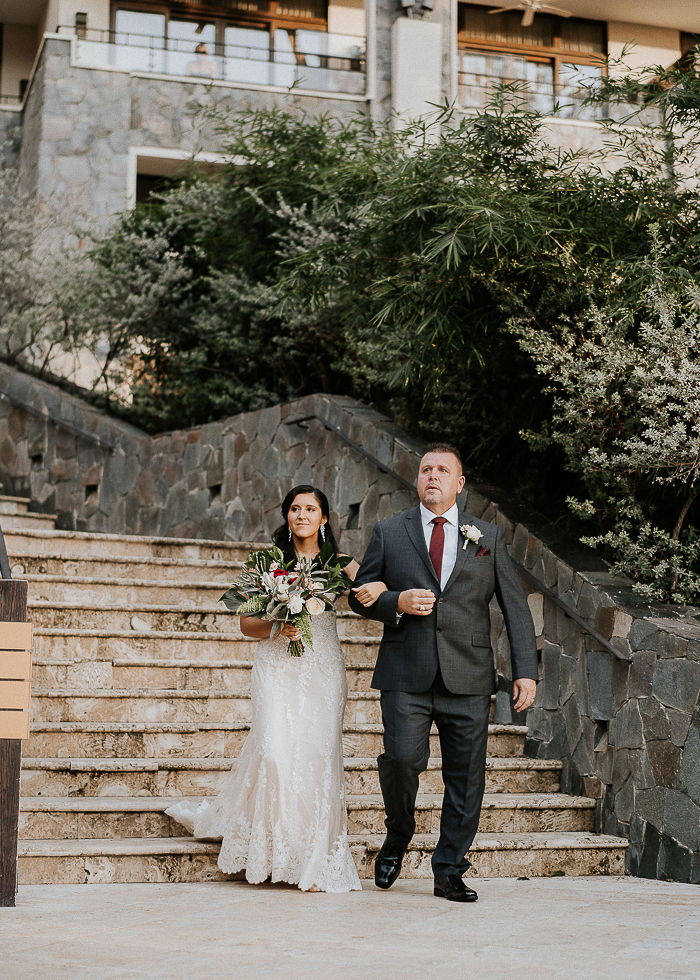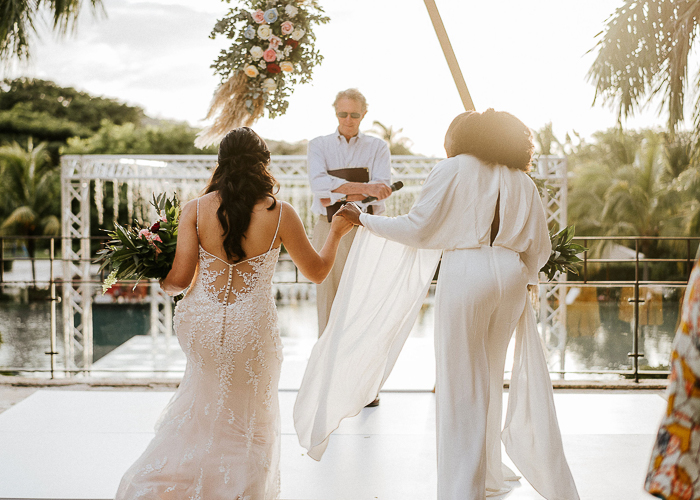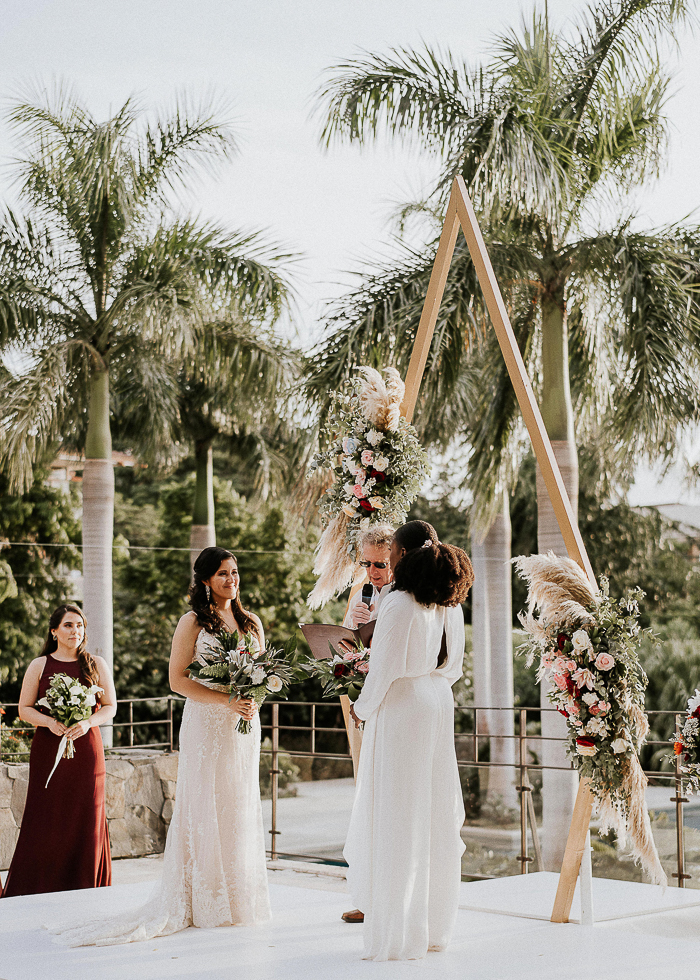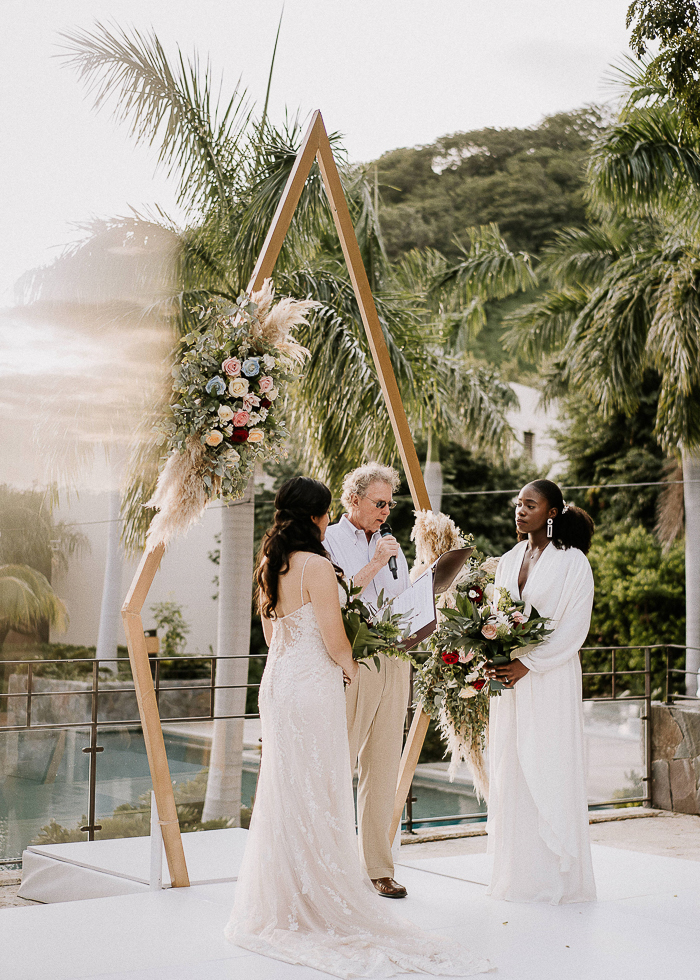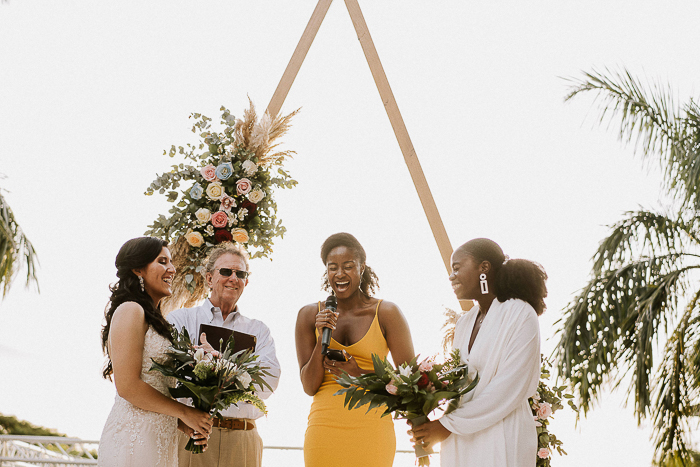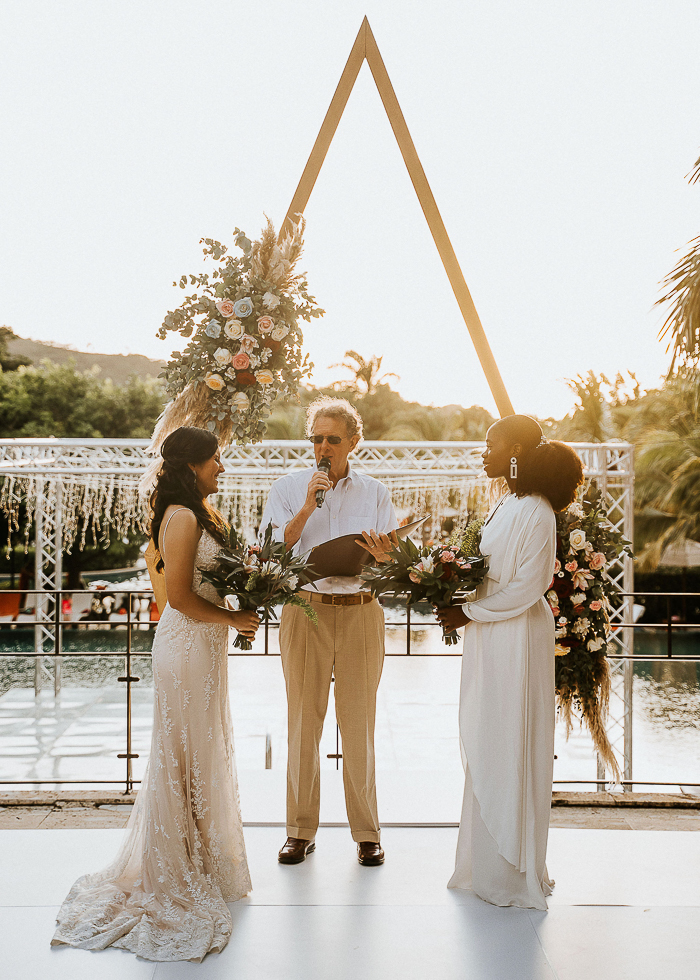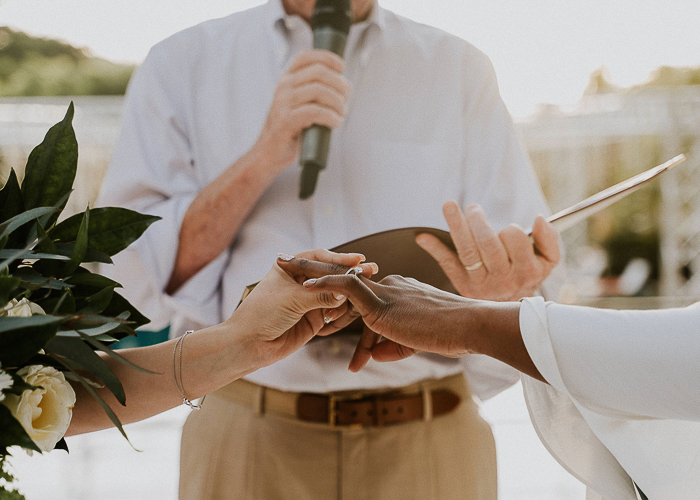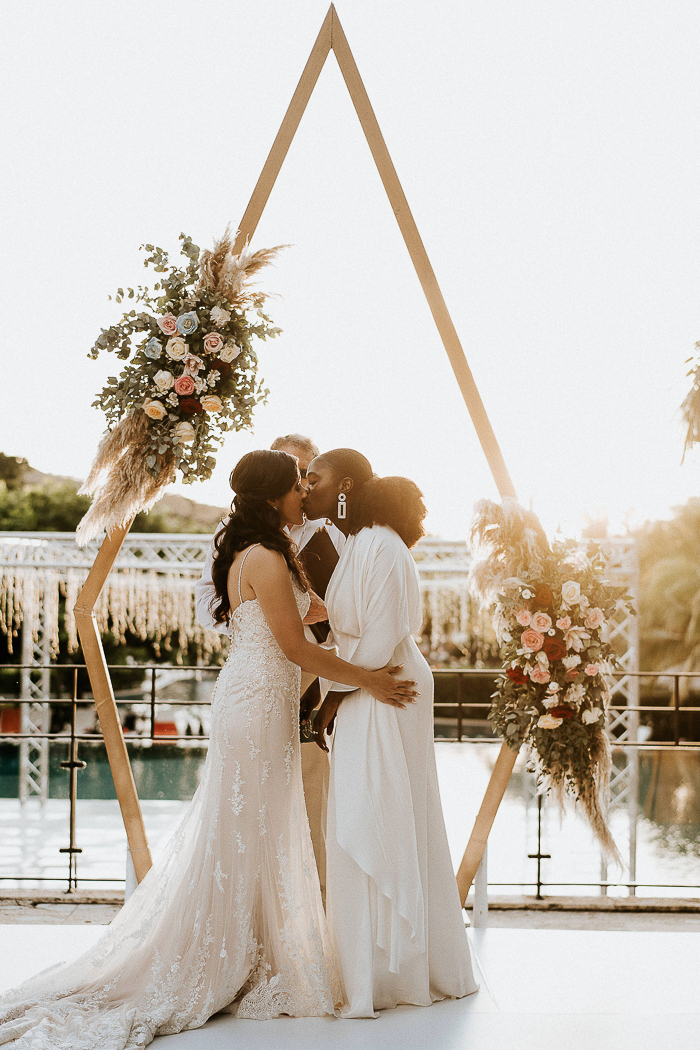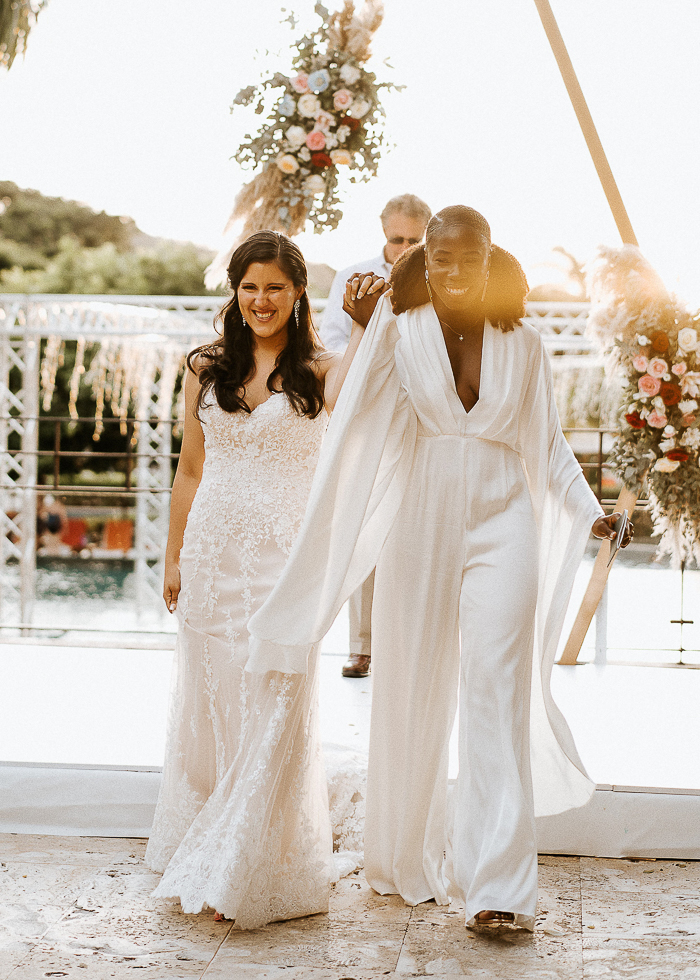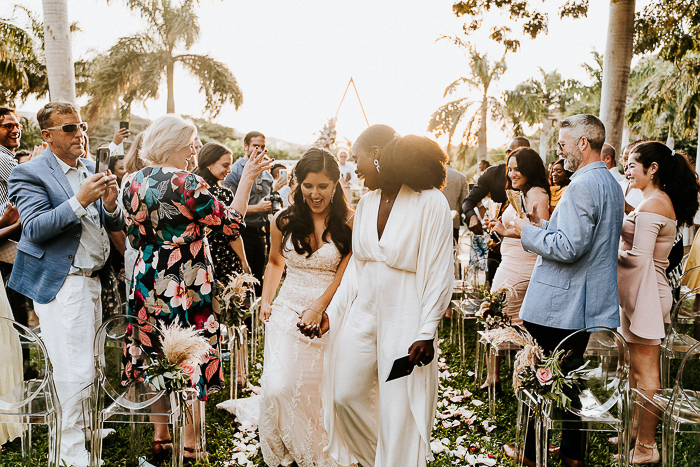 Breaking Traditions For Their Ceremony
Before getting married, we'd always said we never wanted to walk down a traditional aisle. We wanted to meet each other halfway. So we walked down two beautiful stone staircases that were parallel to each other. And we saw one another at the same time before meeting at the altar. We had a live band that played an acoustic version of our favorite songs and didn't have assigned seating. We picked out the style of our alter arch so that it was unique to us—not a circle or triangle. After exchanging vows, our walk down the traditional center aisle was together as a married couple.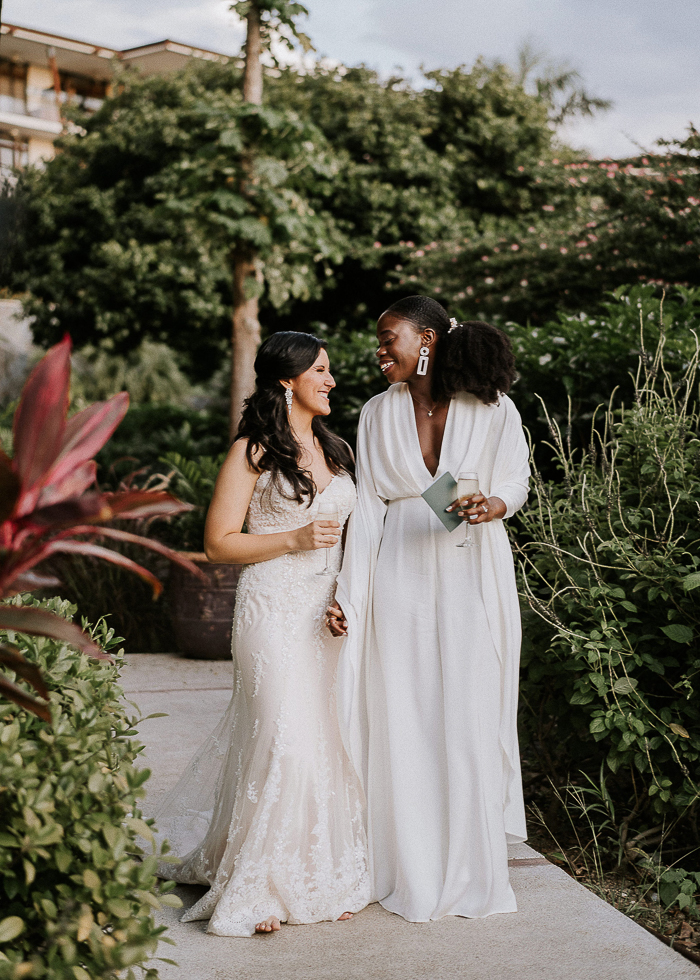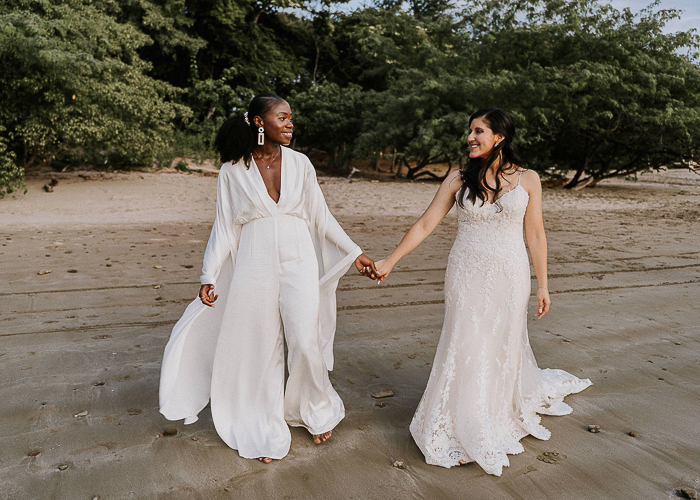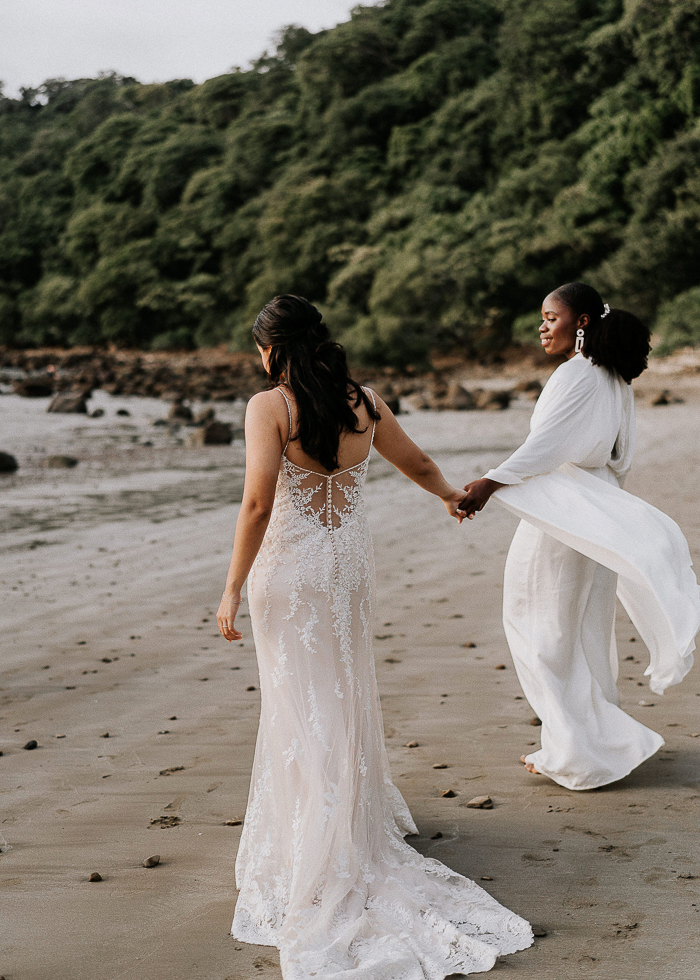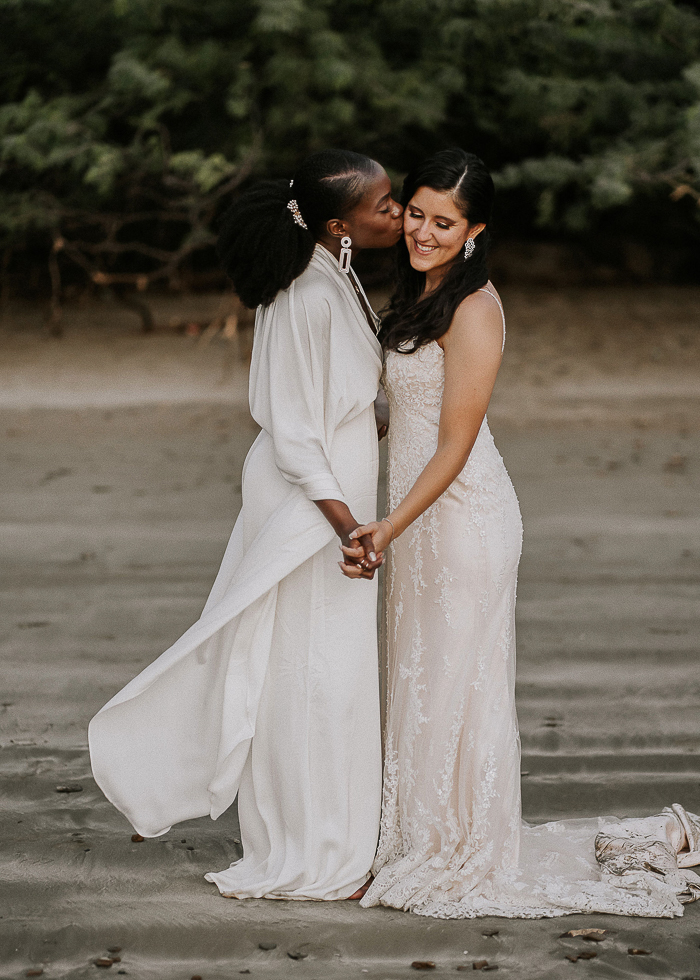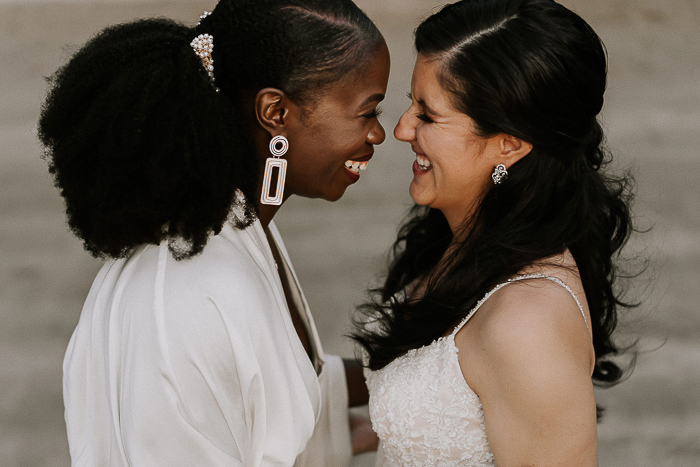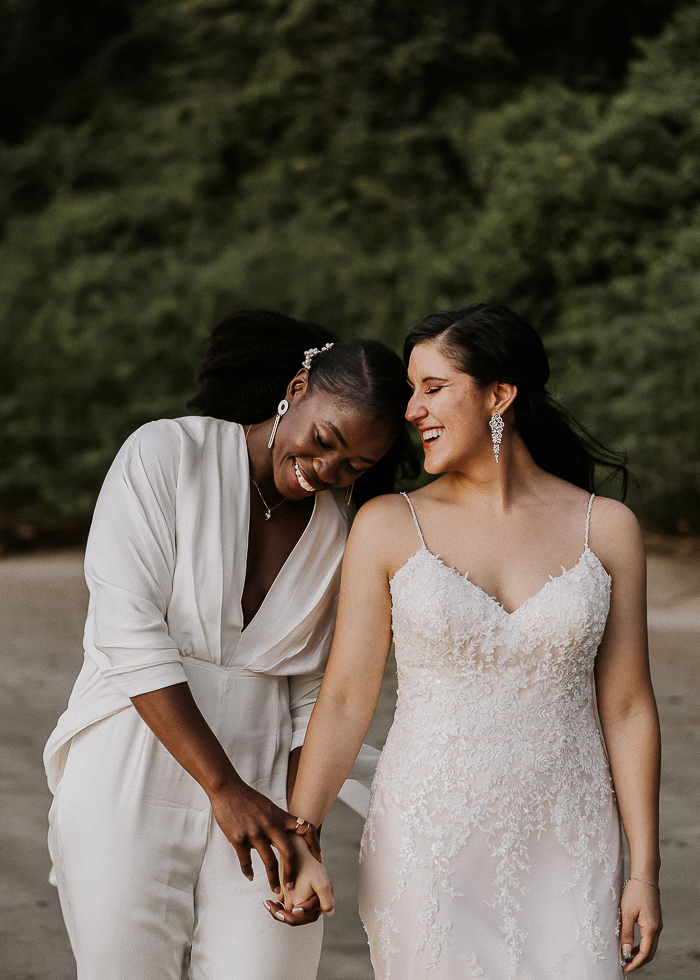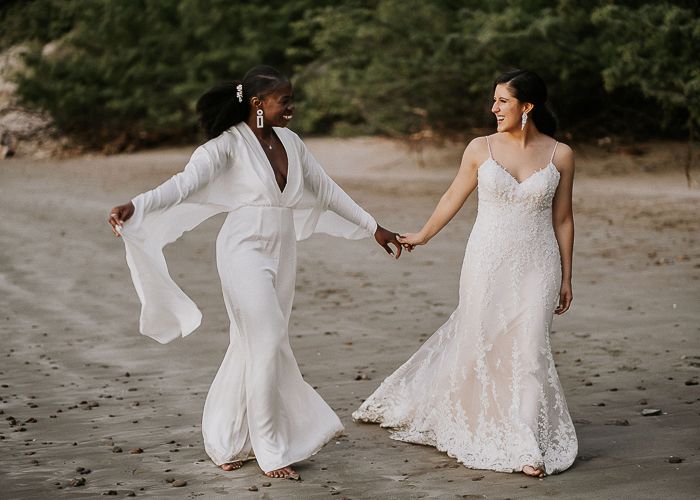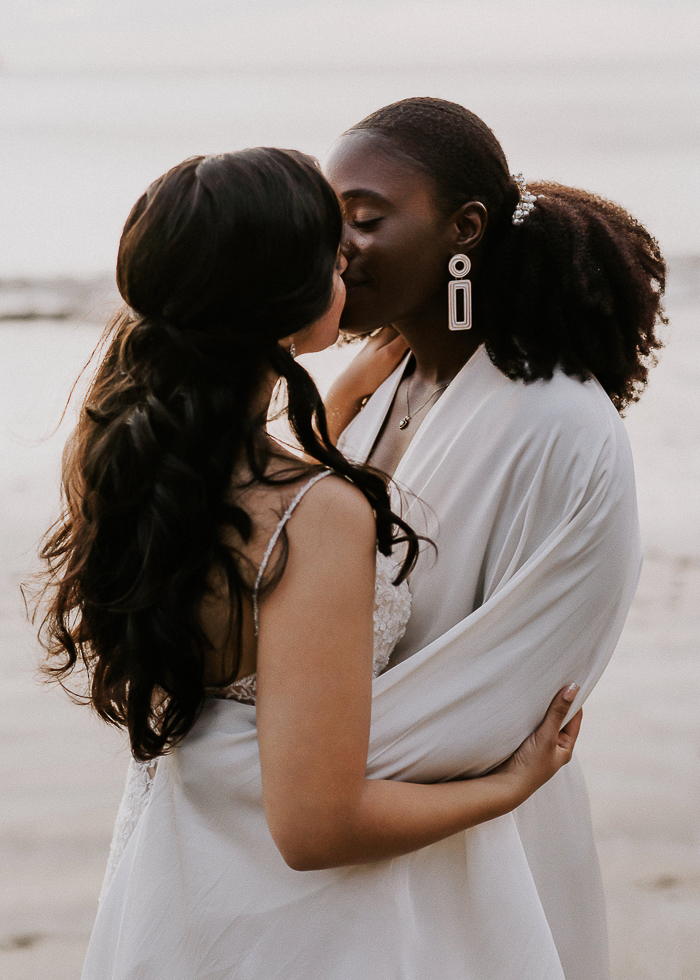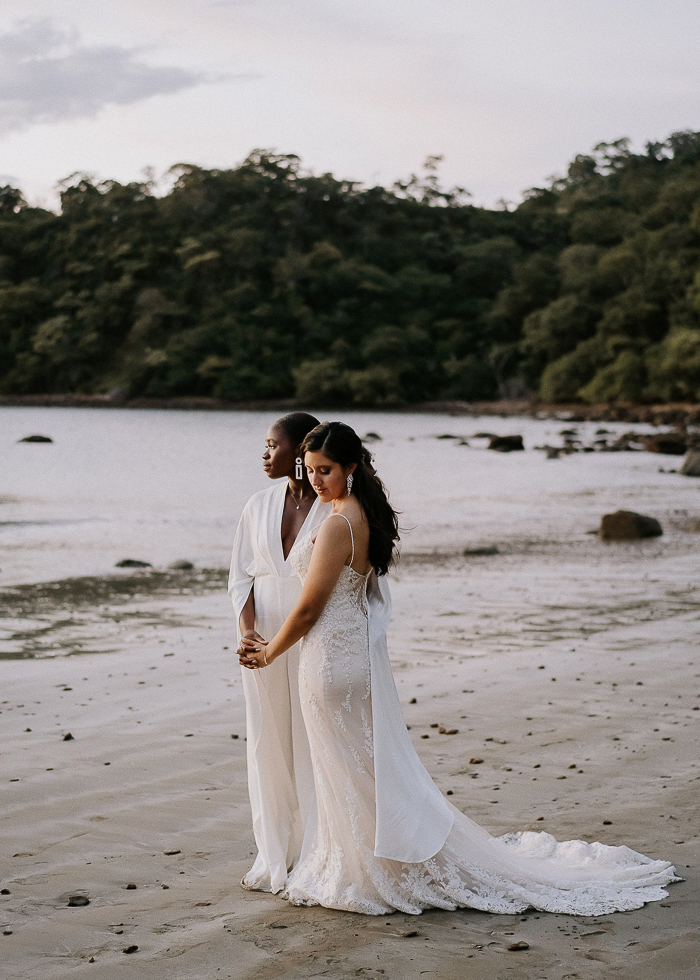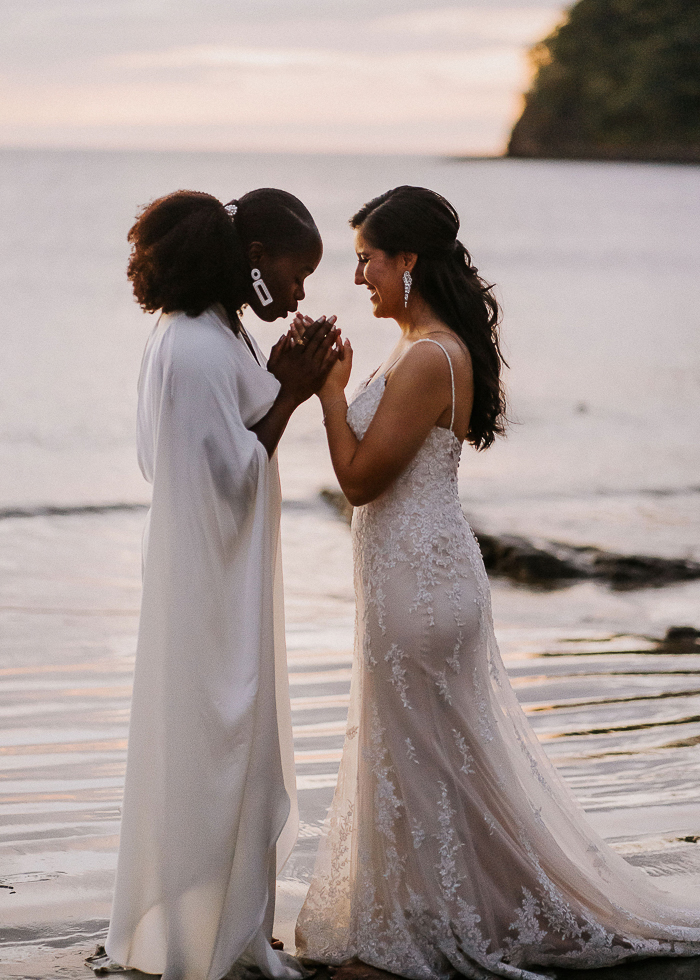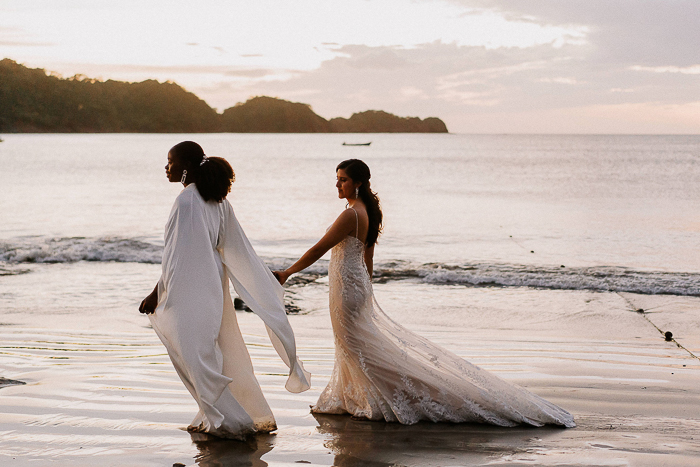 \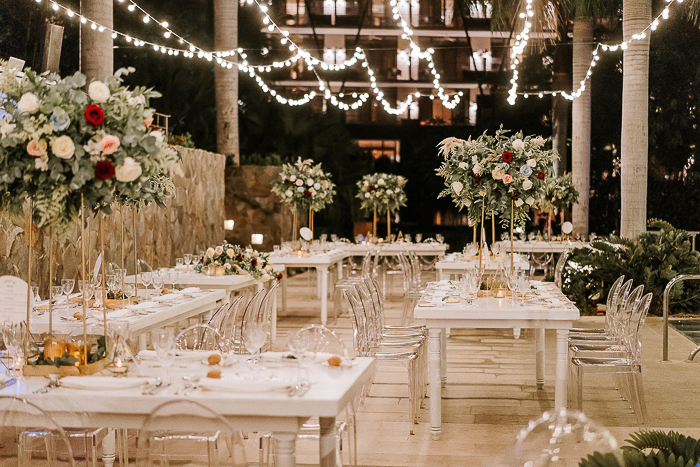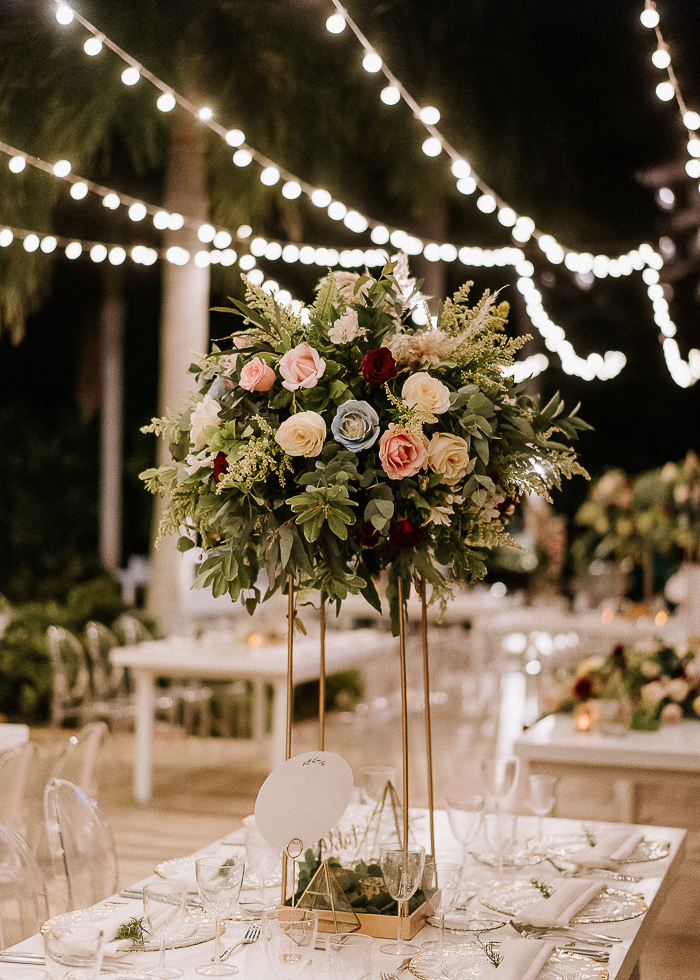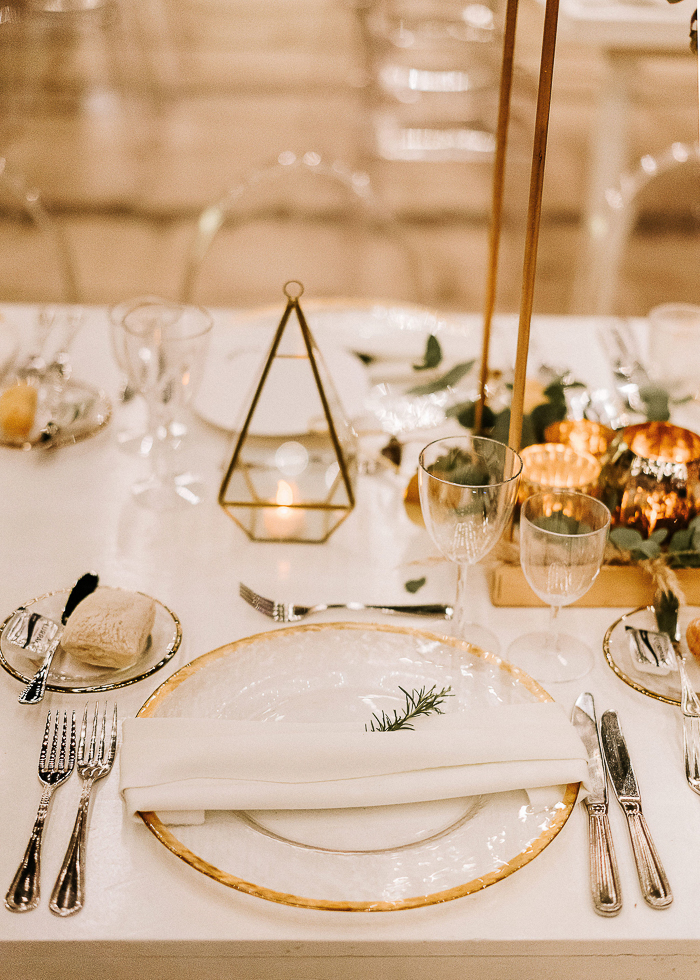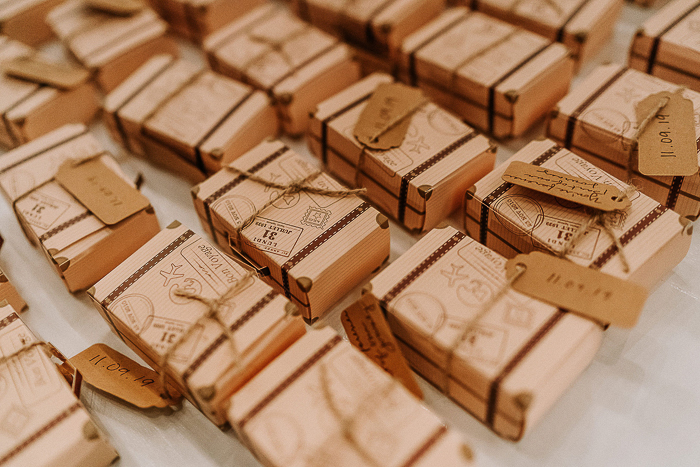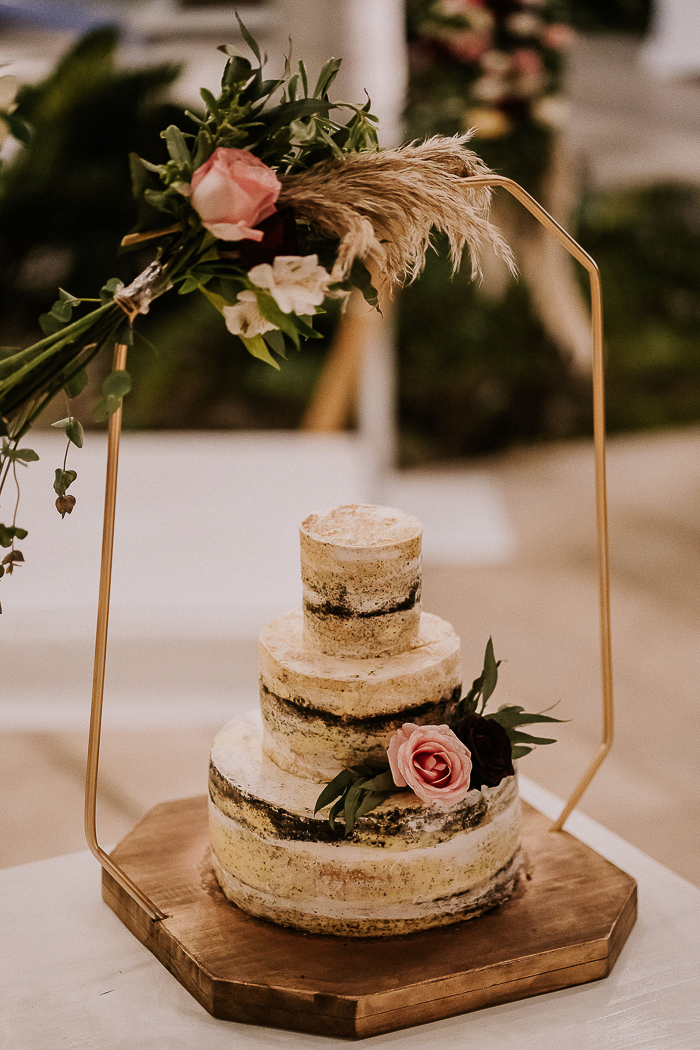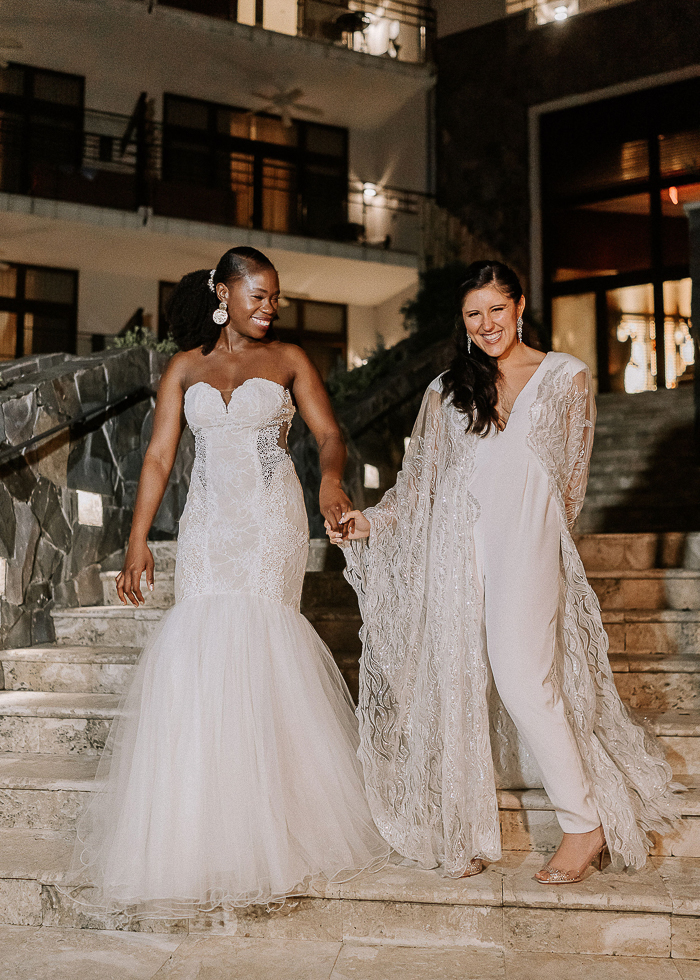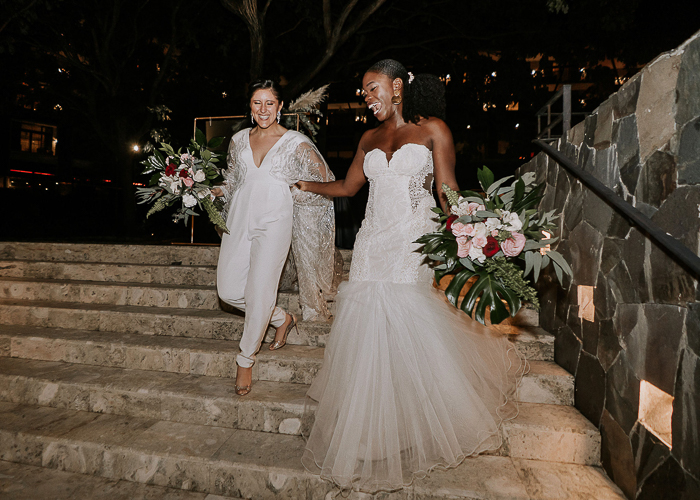 An Unforgettable First Dance And A Dip In The Pool
Our first dance and jumping in the pool are our beloved memories from our day. We danced to "You're the Reason I Come Home," by Ron Pope–a song that has been dear to us since we met. The song played as fireworks–a surprise from Kadia–lit the night sky above us. By the end of the night, almost all of our guests were in the pool! Then we jumped in, holding Jessica's father's hands. We now say, 'whenever you get the chance to jump in the pool, take it.'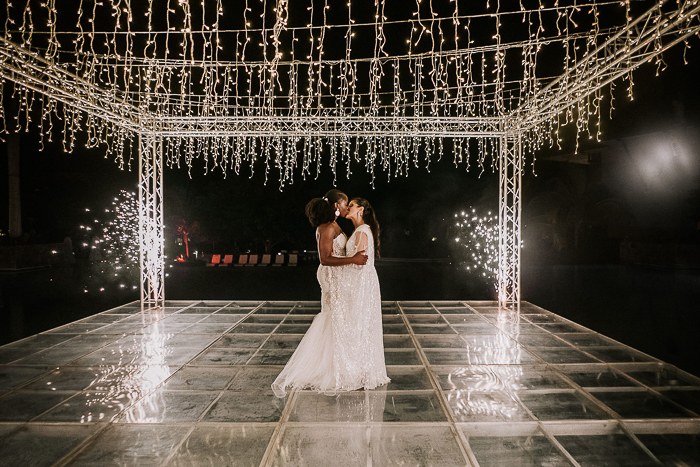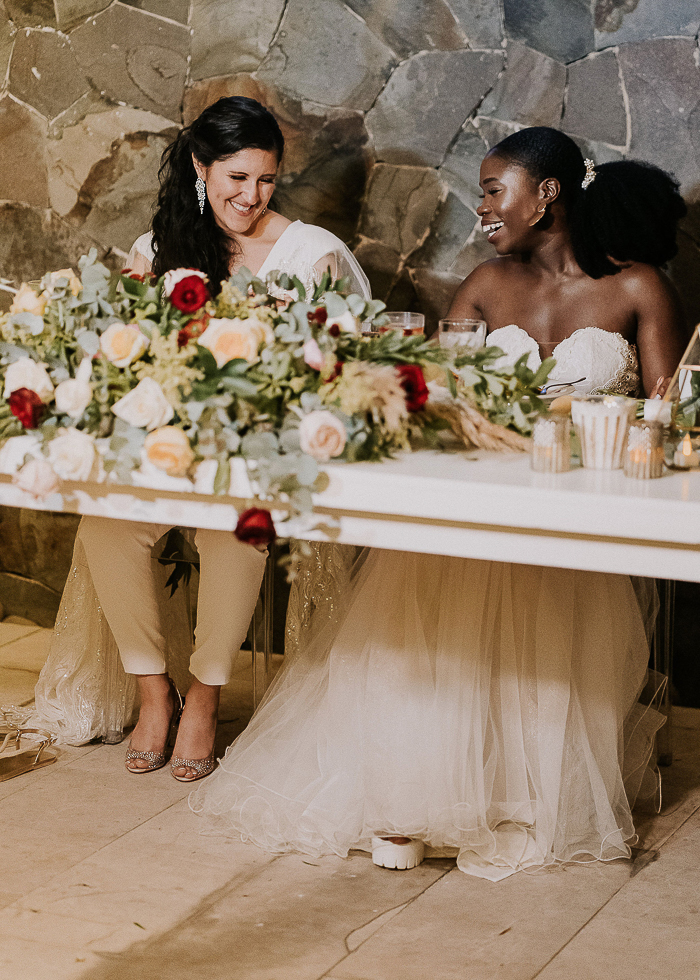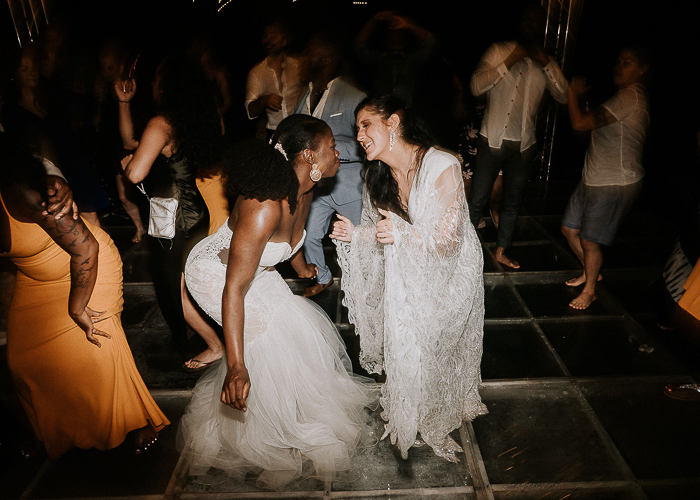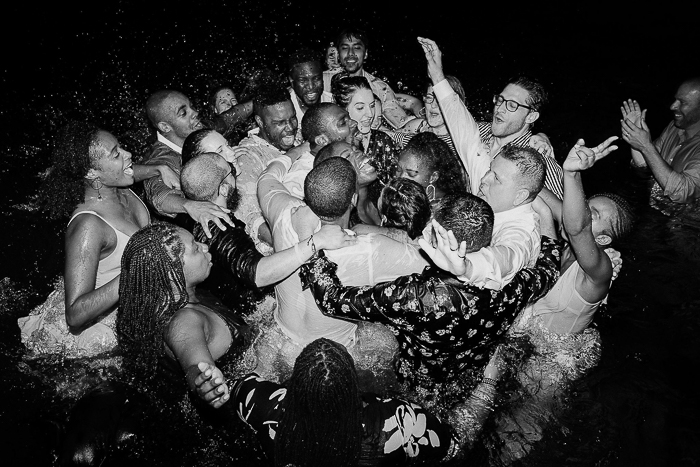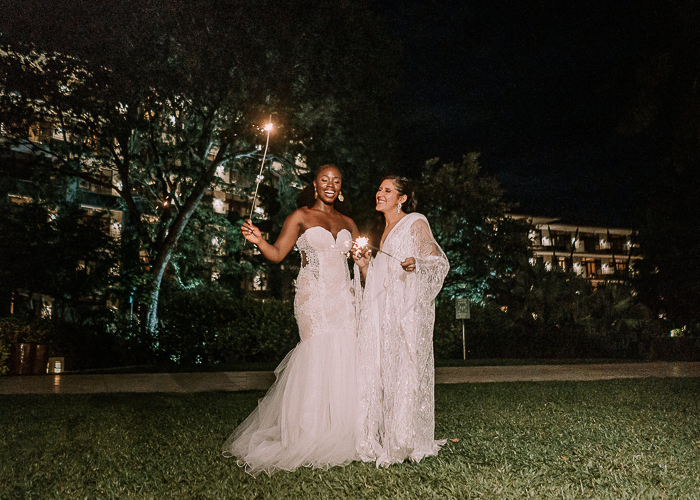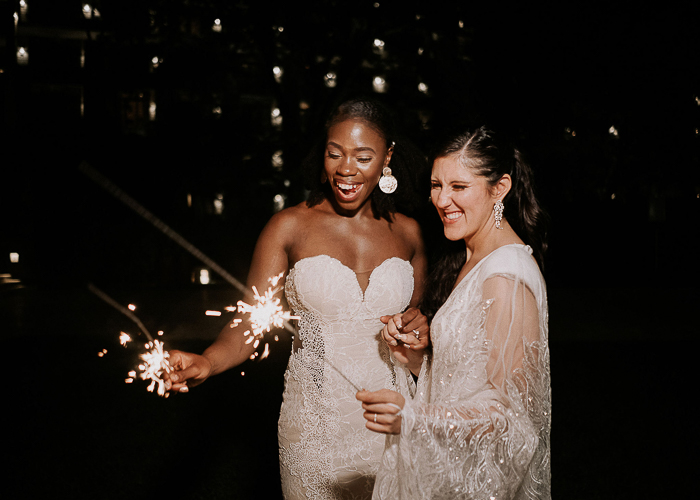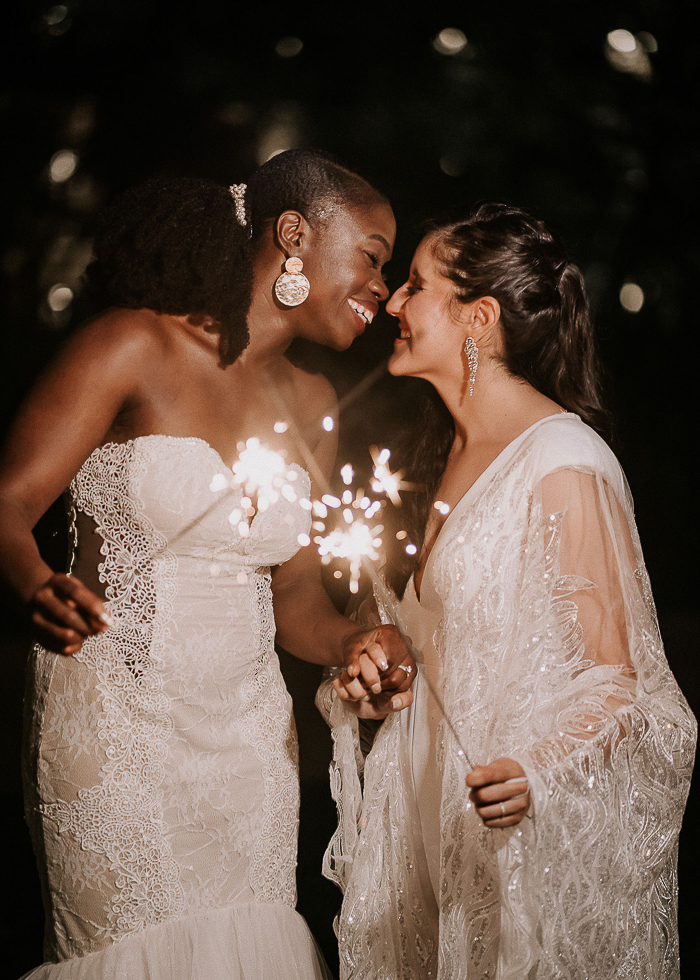 Congratulations again to Jessica and Kadia on their unforgettable Costa Rica wedding at Dreams Las Mareas! We're so glad Junebug member Raw Shoots Photography was there to capture the magic of the day. To see more of the talented work from Raw Shoots, check out their profile in our directory of best wedding photographers in the world!