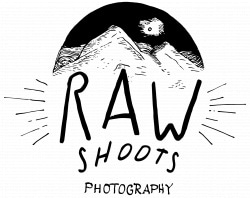 Best Wedding Photographers in Costa Rica
Raw Shoots Photography
22 REVIEWS
About
MEMBER SINCE 2018
Hey there! we are Rob & Lori, destination wedding and couples photographers from Costa Rica that fell in love with the little details love managed to give us. Since 2016 we have been shooting weddings and for us, to be able to tell real stories with our photographs is to be doing the greatest work ever.
We are laid back people, we hate drama and awkward situations, we movie marathons and we also like to watch series like GOT (but not the last season, that one sucks!!), Breaking Bad, Peaky Blinders, Mind Hunters, Dark (if you haven't watched this one DO IT!) and so many more, we also love all those furry animals, Lori is more a cat lover but Rob is more a dog lover, the thing is that we actually have a little dog that is actually smaller than a cat and she hates cats, to be honest, she doesn't even realize she is a dog and not a human.... so, there is a little problem.
We work for couples who appreciated and value the importance of their memories, brides, and grooms who are not scared of being real and want to enjoy their day to the max not worrying if the dress or hair is perfect, we look for genuine and authentic couples that open their hearts to their beloved ones.
As photographers, we are constantly inspired by the stories that have taken place in our lives. We know this crazy world it's all about stories and it will be awesome to tell part of yours, all the beauty and drama of life, all the characters and all details are right there for us to capture them with our cameras. Isn't it great?? We love to make images that reflect how you felt, how you are together, your dynamic, your humor sense, your hugs, intimacy and all the beautiful craziness of real love.
We also want to get to know you and that you feel comfortable, relaxed and confident about our work, when this happens we are more than sure that we can accomplish the best work ever and deliver you great memories.
Feel free to get in touch with us, we'll be very happy to help you.
Why couples love Raw Shoots Photography
Darcie M.
Tamarindo, Costa Rica
Reviewed on Sep 09, 2022
We can't tell you in words how happy we were with our photos and experience. Raw Shoots Photography was absolutely great. Our pictures were perfect and showed our personalities and guests perfect. You can't go wrong. Thank you!
Melanie S.
Pangas Beach Club, Tamarindo
Reviewed on Aug 25, 2022
Wow! There are no words to explain how amazing, accommodating, punctual, talented and caring both Rob and Lori are. They make you feel so comfortable and pose you beautifully and capture the most special moments. I was very lucky and was able to hire...&nbsp &nbsp Read More
Chiara B.
Capitan Suizo, Tamarindo
Reviewed on Aug 18, 2022
Rob and Lori...where to even begin! Photos of our wedding was one of the most important memories of the day. We interviewed dozens of options, but when we met with Rob & Lori, we knew right away that they were the right choice! We were instantly draw...&nbsp &nbsp Read More
Danielle L.
Tamarindo, Costa Rica
Reviewed on Aug 06, 2022
We had the most amazing experience with Raw Shoots! From the first time we video chatted to interview them, we knew they would be the perfect photographers for our big day. Rob and Lori have the most amazing energy and really helped us feel excited a...&nbsp &nbsp Read More
Tara D.
Andaz Papagayo, Costa Rica
Reviewed on Jul 11, 2022
Our wedding day was everything we could have imagined thanks to all our amazing vendors! We are so happy to have worked with Raw Shoots! We loved the work we saw on their website and social media when we initially chose them, but working with Rob & L...&nbsp &nbsp Read More
&nbsp + See More Reviews
Request Information
Thank you for your submission. We will be in touch soon!
X

Email Sent.