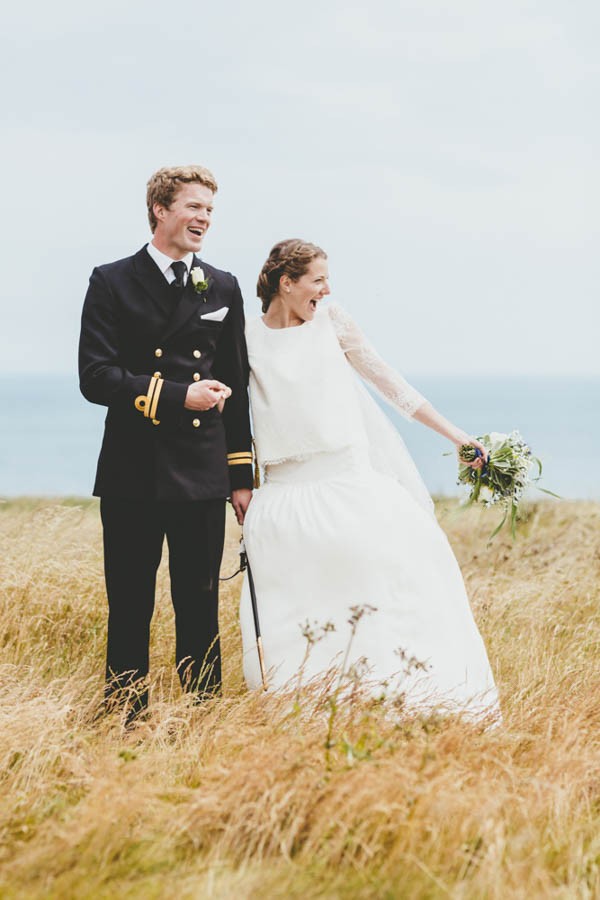 Luckily for Hannah and Sam, their loved ones are as adventurous and nature-loving as they are. This was especially fortunate as their ceremony required a 350-foot climb to St. Aldhelm's Chapel. This epic trek lead to some uniquely beautiful wedding images by Paul Underhill Photography. Sam and his best mates wore their Royal Navy uniforms, while Hannah was a breath of fresh air in her lace Laure De Sagazan gown.
The Couple:
Hannah and Sam
The Wedding:
Durlston Country Park, Dorset, England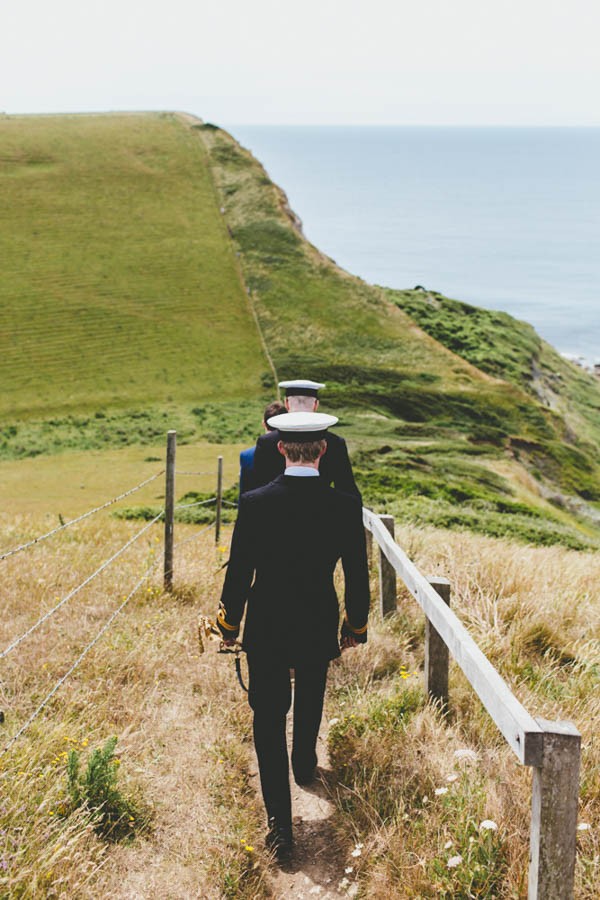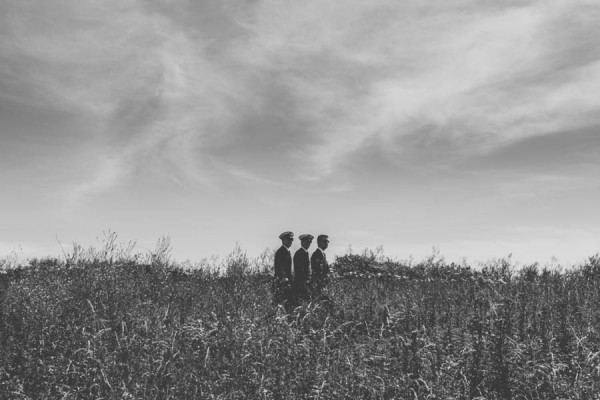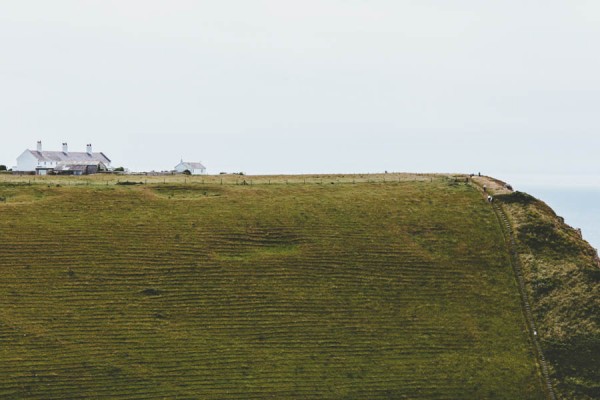 The biggest part of the day was the church ceremony, as the clifftop location is only accessible by a 45 minute walk along the coastal path, which includes a huge 350-foot climb up 'Jacobs Ladder.' We had great faith in our like-minded adventuring friends and family being up for this. We've both been brought up in the area and love the outdoors. I was adamant that I would do this climb in my wedding dress, and knew that I wanted to wear something by the Parisian designer Laure De Sagazan. All of her designs are somewhat relaxed, and easy to move in. I found a great skirt and top combination that made me smile so much. It was a pretty easy decision. I did make an allowance for the long walk and bring flat shoes with me.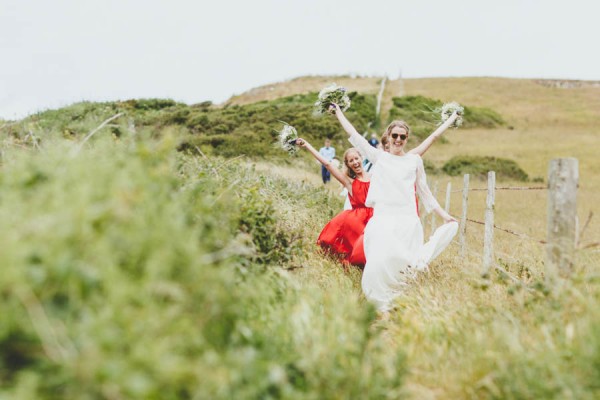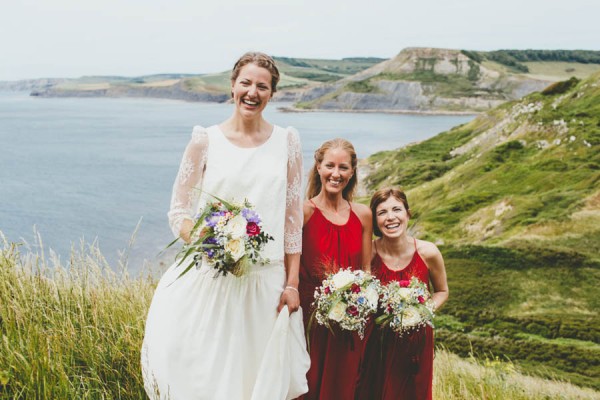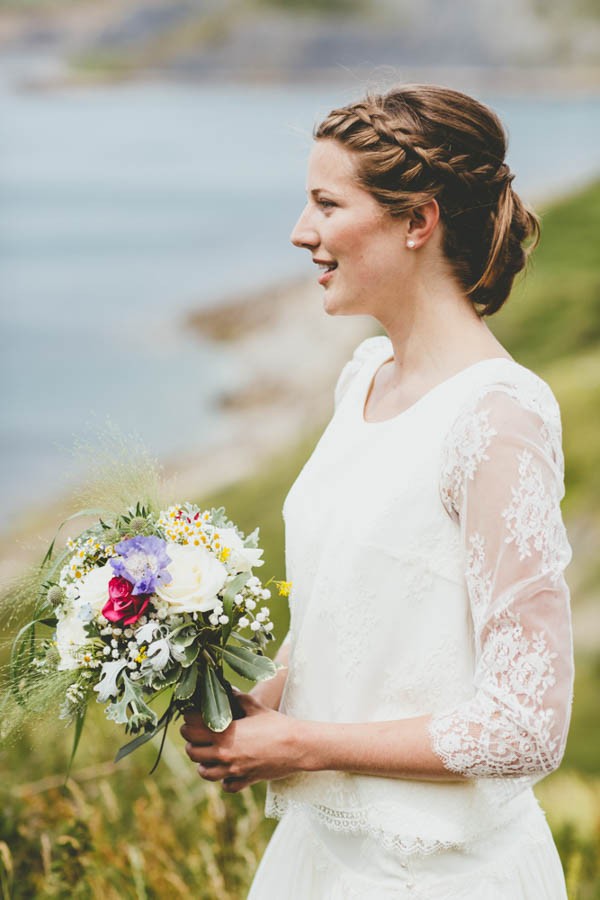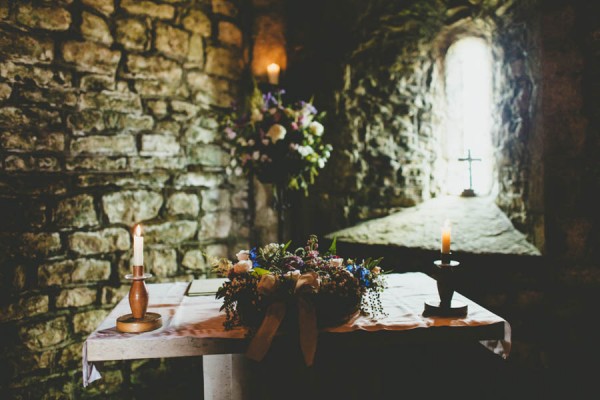 The chapel has no power, so it was lit with dozens of white candles, and my Mum made a beautiful wildflower wreath for the alter.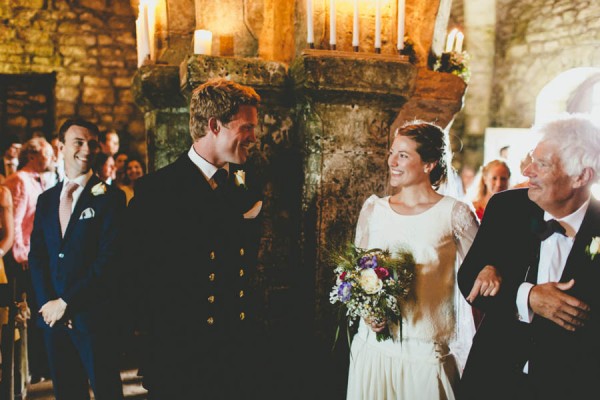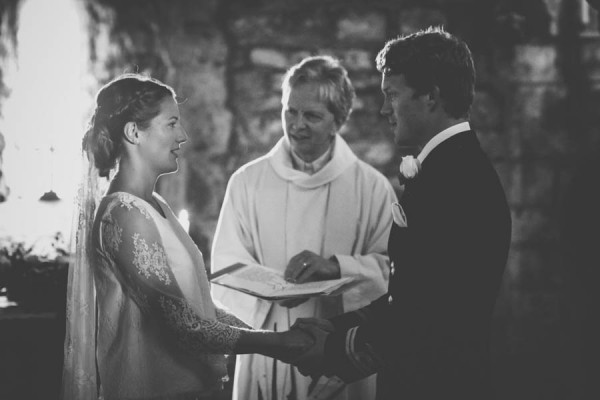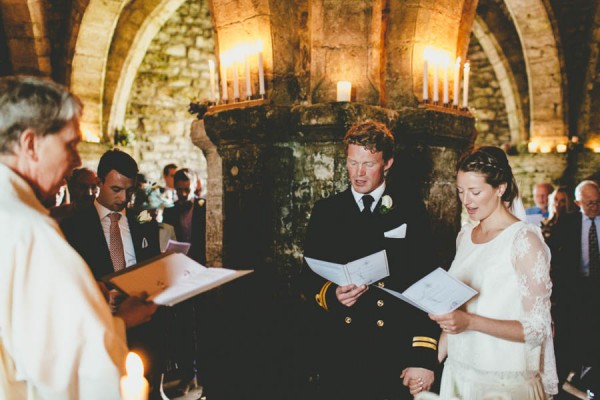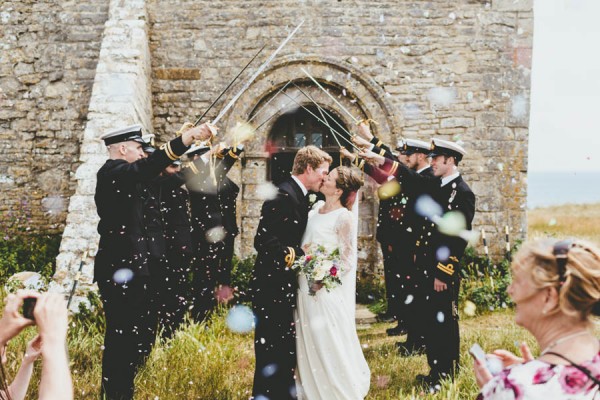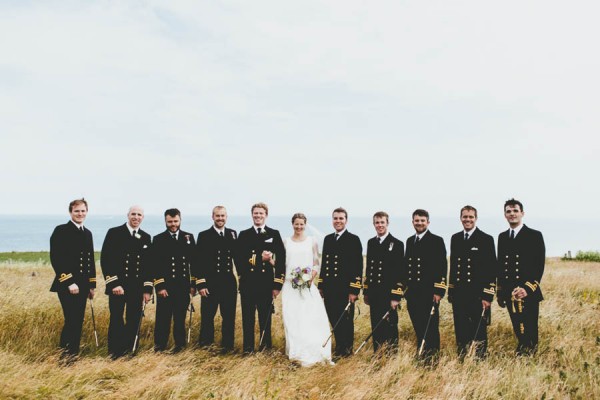 Sam is in the Royal Navy, so he wore his uniform which always looks impressive. The thick wool that it's made from wasn't the most comfortable on a very hot day though!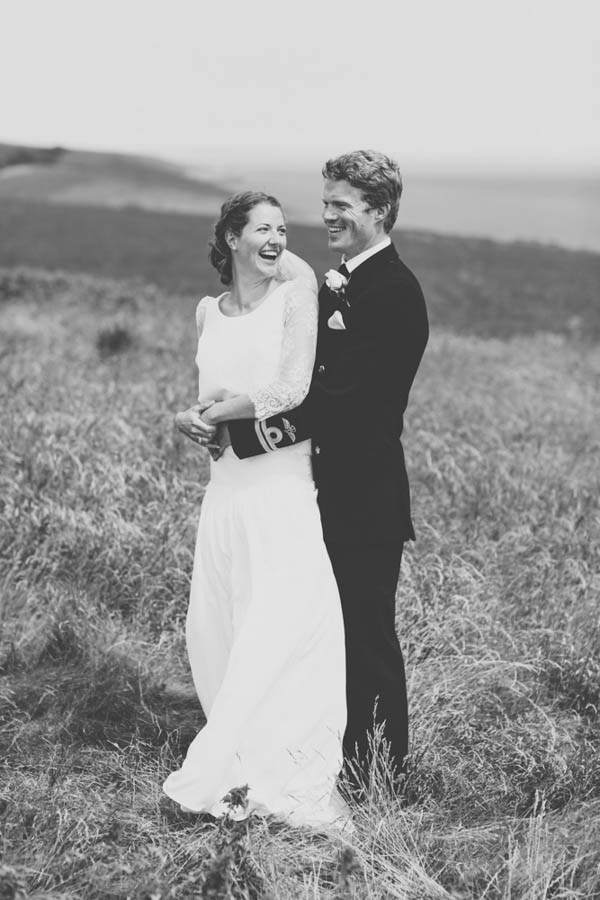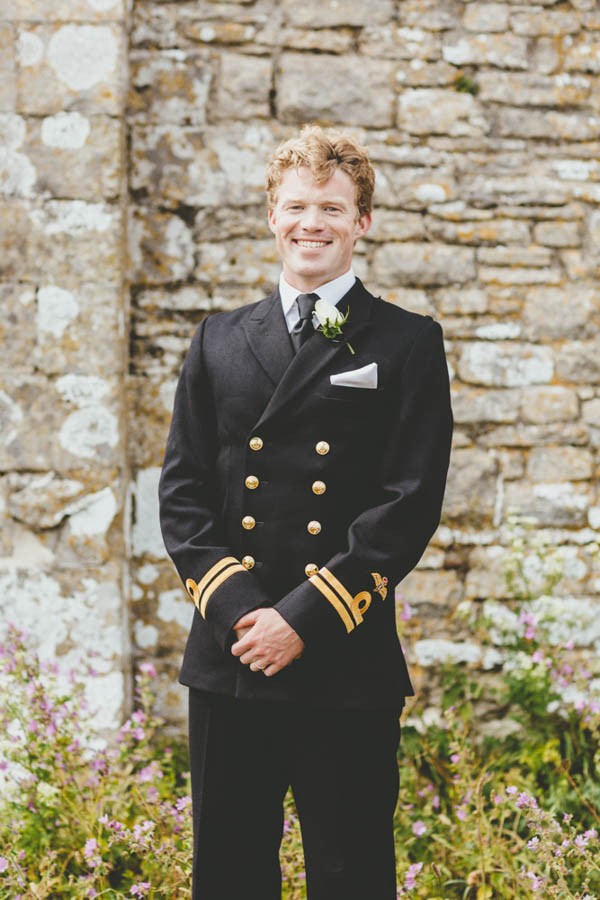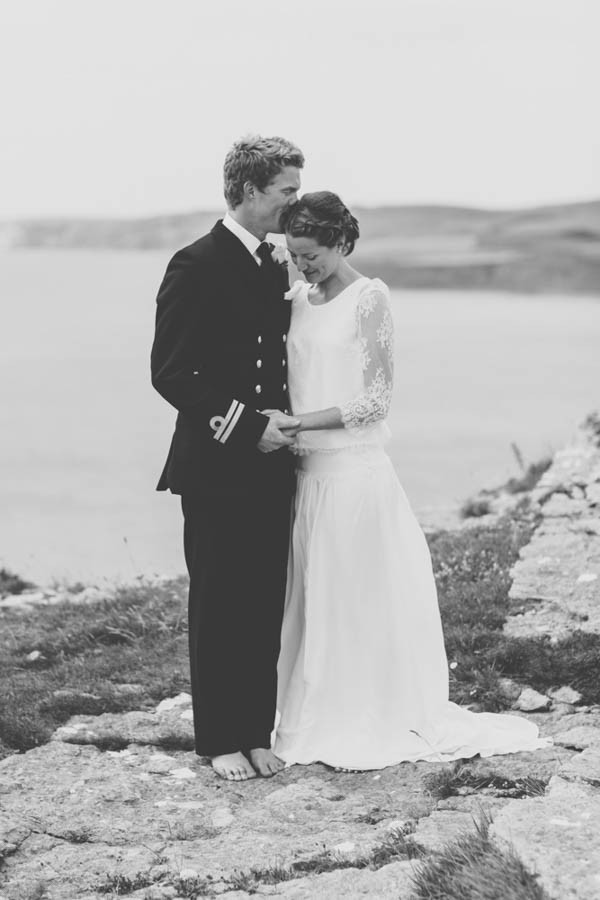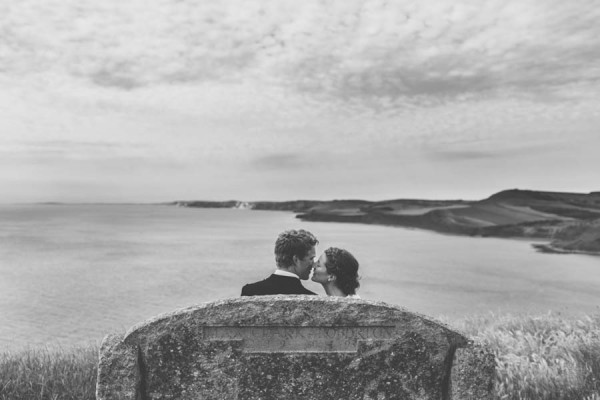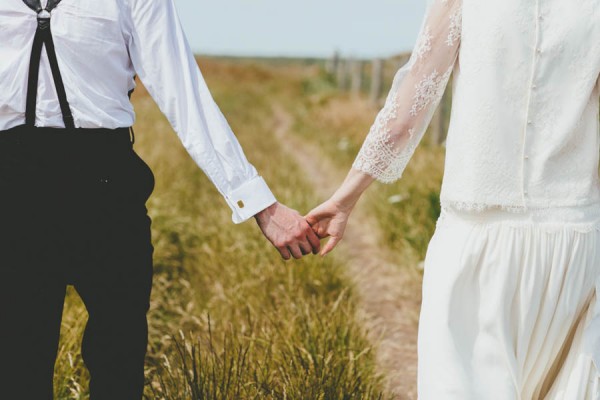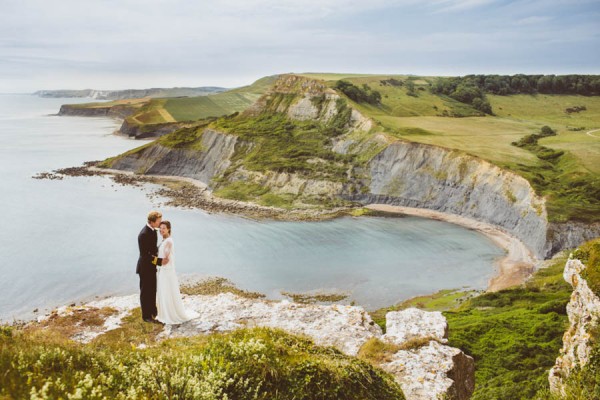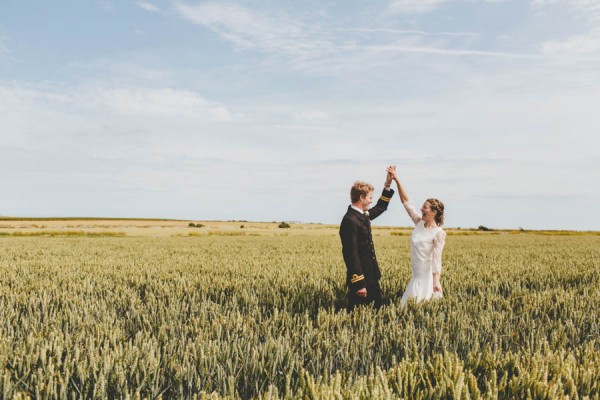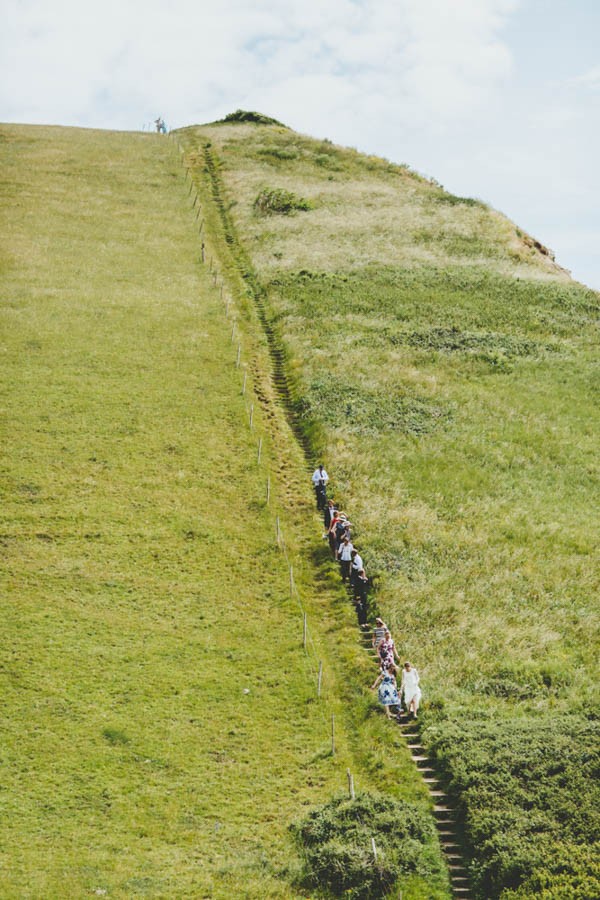 I remember emerging over the brow of the hill before the descent, to see our guests ahead of us, climbing the steps on the other side of the valley. There was a long crocodile of them, they looked fantastic.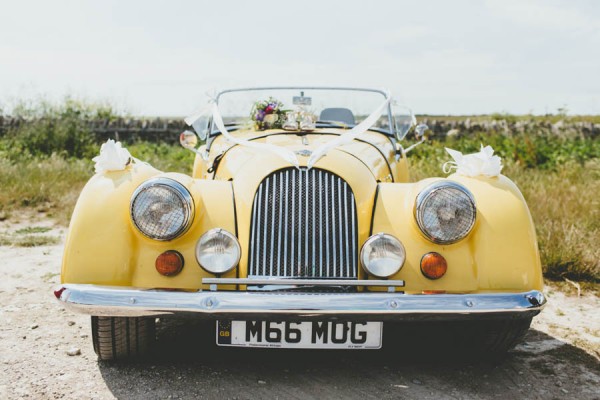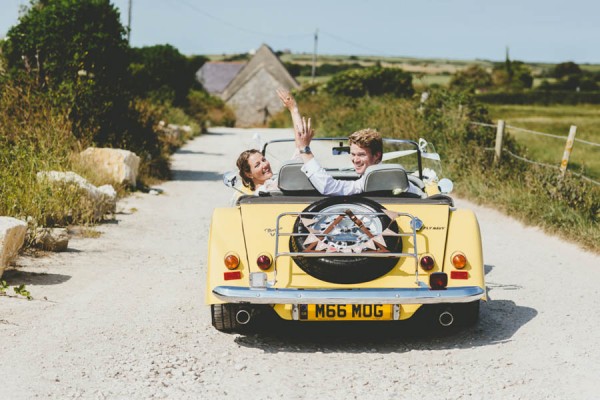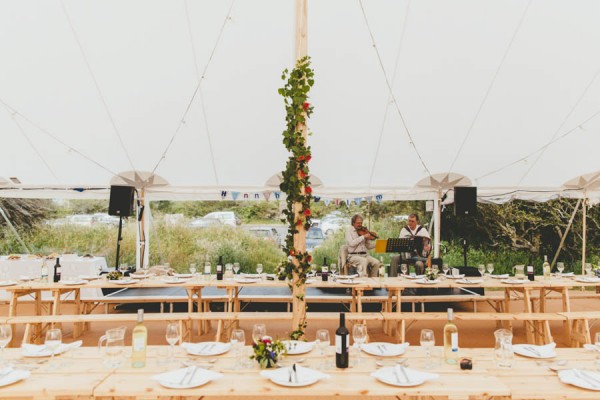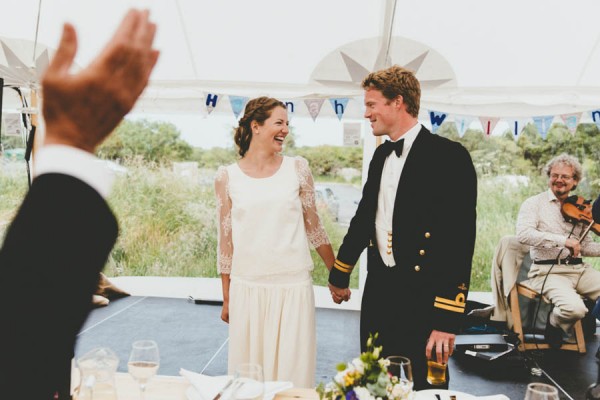 I kept telling myself that the most important decor would be the people who would share our day with us. I've always thought that once a place is full of smiling faces, nobody notices the rest. So it was a very light touch on decor.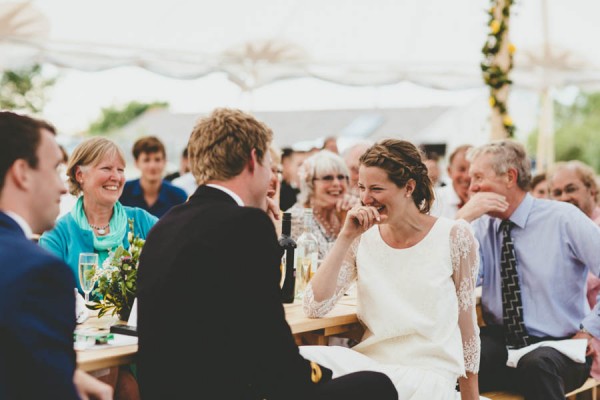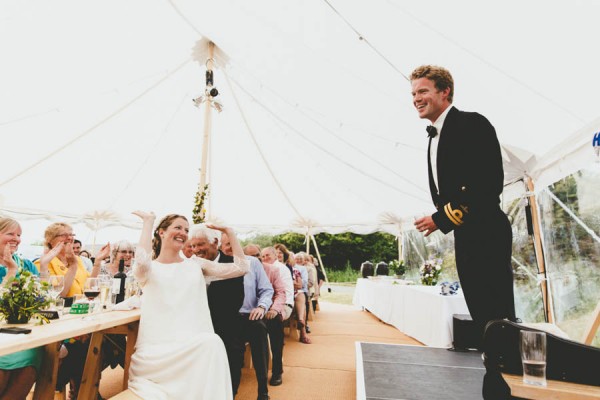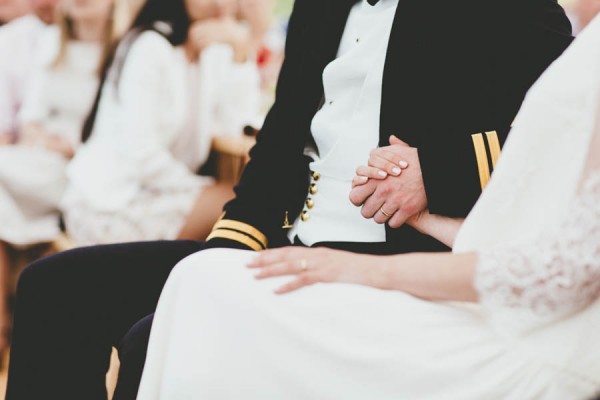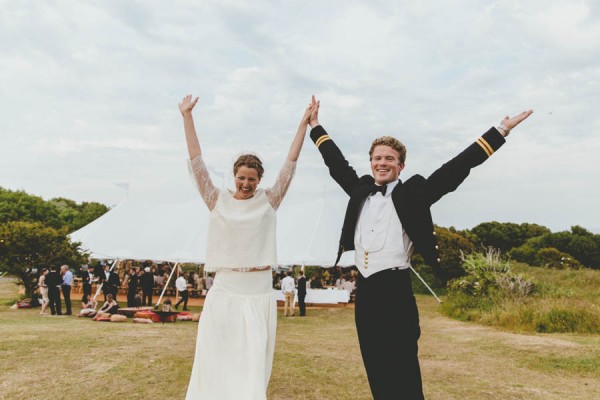 Congratulations to Hannah and Sam on their Dorset wedding! For more from Paul Underhill Photography, be sure to check out Jo and Ben's traditional wedding at Rhinefield House Hotel.