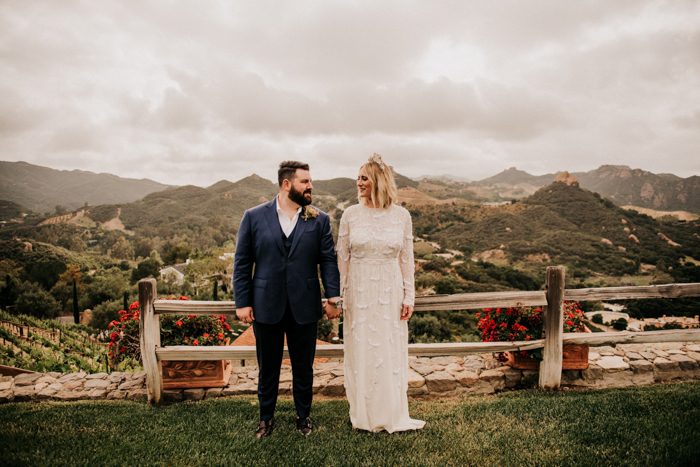 When you love wine as much as Lauren and Justin do, it's only natural to have your wedding at a vineyard like Cielo Farms! The venue, which is nestled in the mountains of Malibu, is gorgeous on its own, but the addition of rose gold accents, vintage decor, and muted florals from Best Day Ever Floral Design only made it more breath-taking and expressed the couple's personalities. We love that the bride went with a vintage-inspired Bo and Luca gown and beaded headpiece and that the groom took a more modern, laid-back approach in his style. Everything about this wedding felt effortless and authentic, and both Wanderlust Creatives and Klassey Productions did a brilliant job documenting it all!
The Couple:
Lauren and Justin
The Wedding:
Cielo Farms, Malibu, California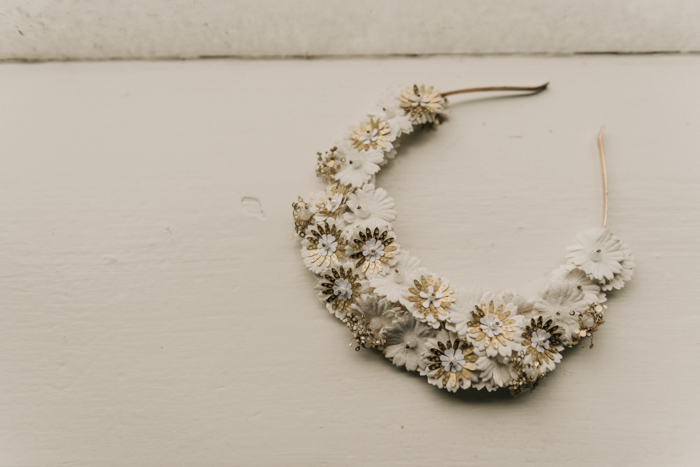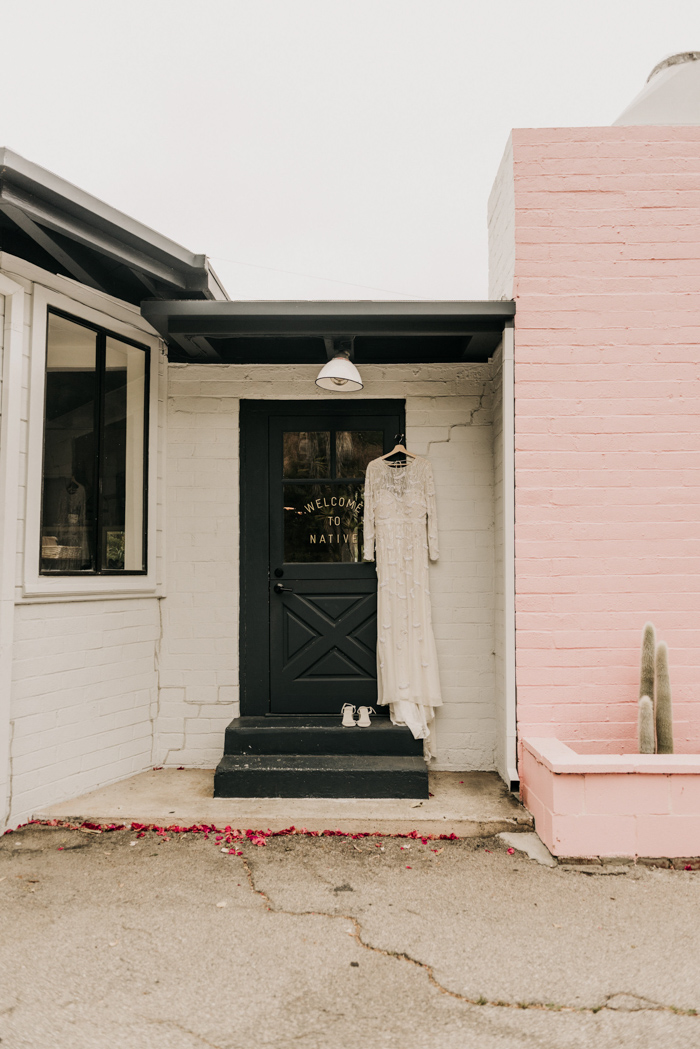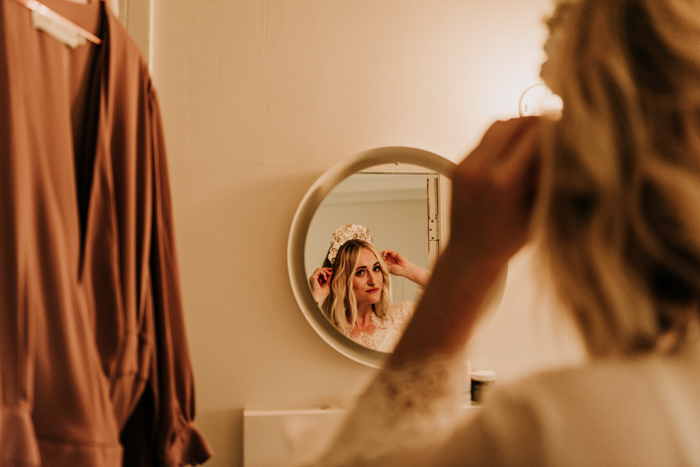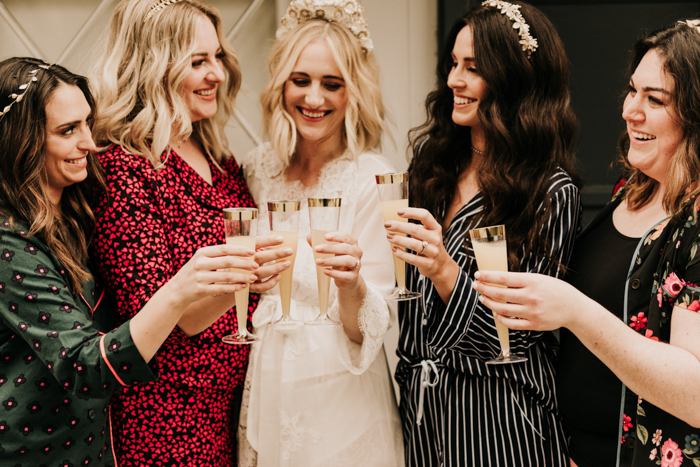 Location and vibe were key. We wanted our wedding to feel unique and truthful to us. It was so important for us to walk away from our wedding feeling like it was special and everyone had an amazing time. We also wanted people to specifically feel that yes- that day was so Justin and Lauren and no one else could have recreated it in that way. That to me is what makes it so special and important because then it is truly a day that reflects the two people getting married.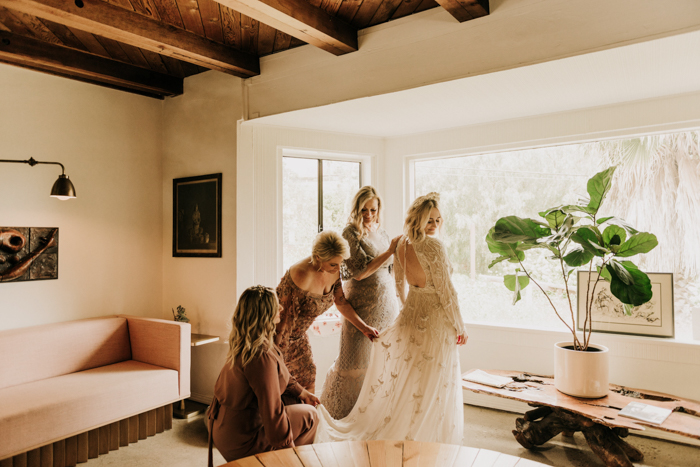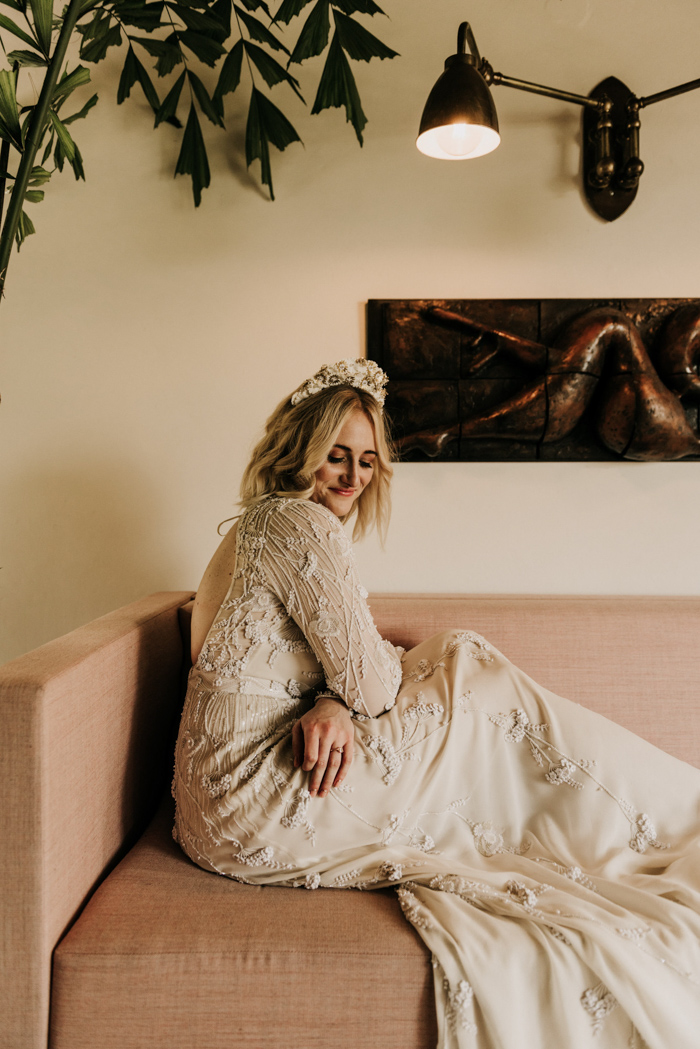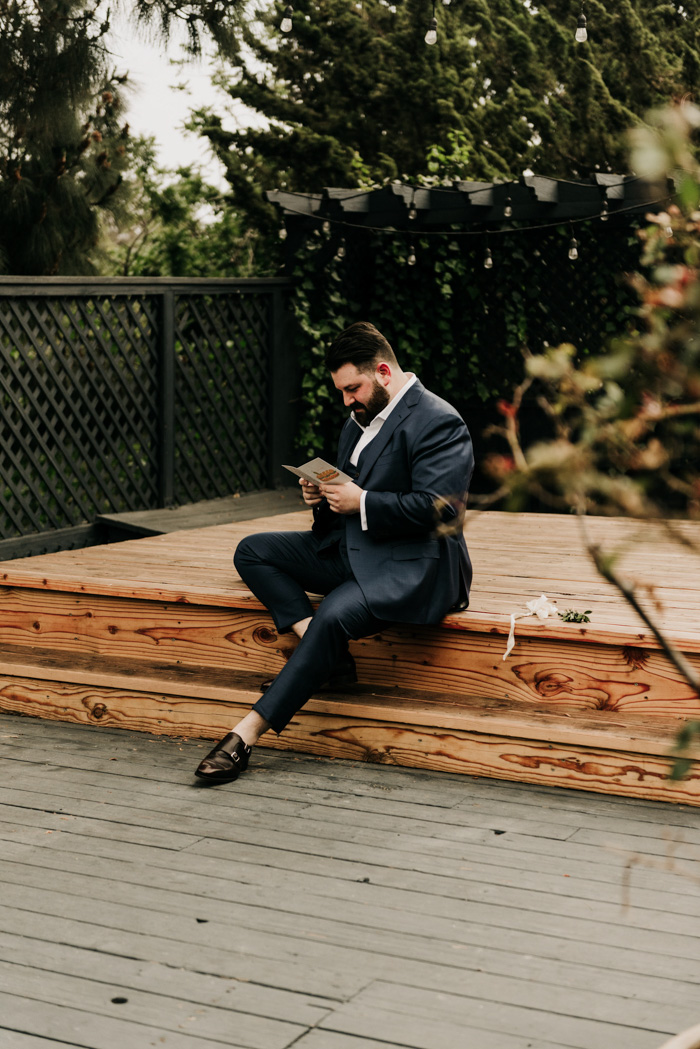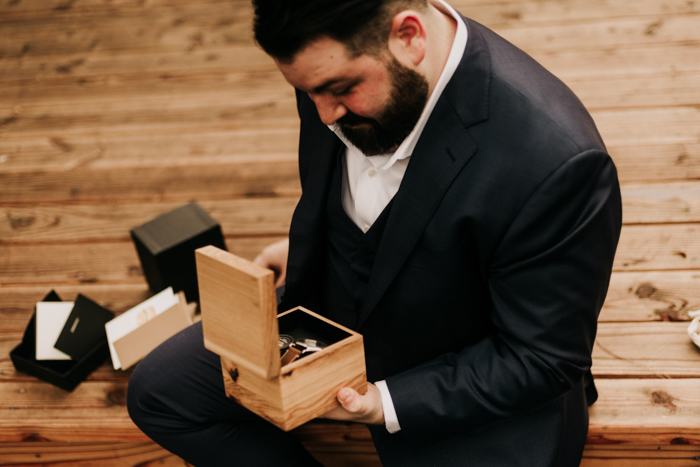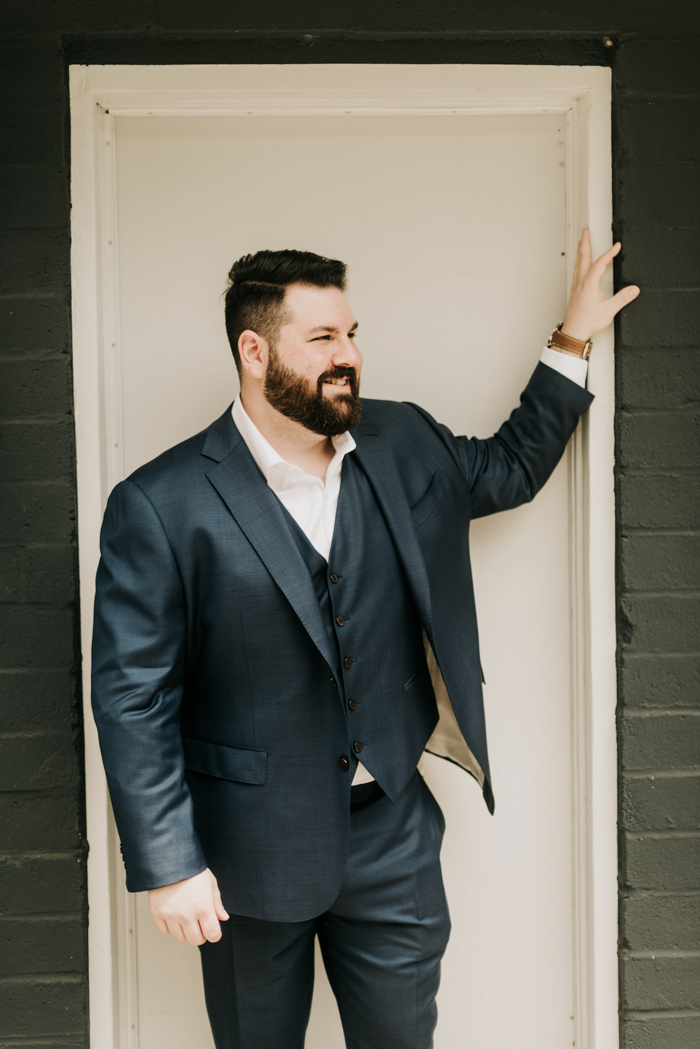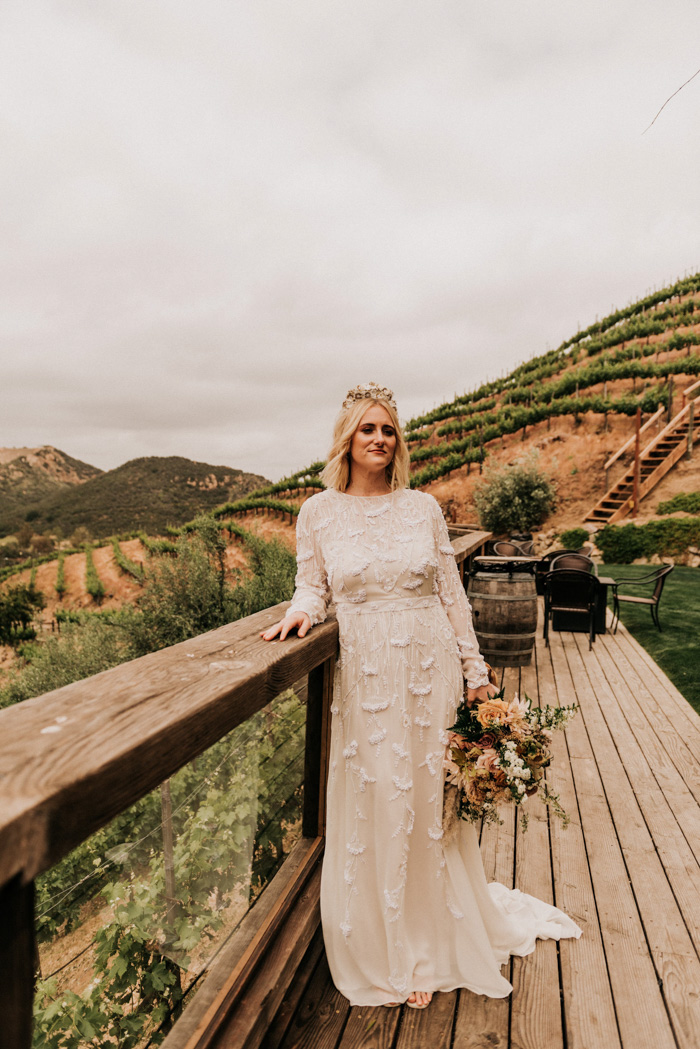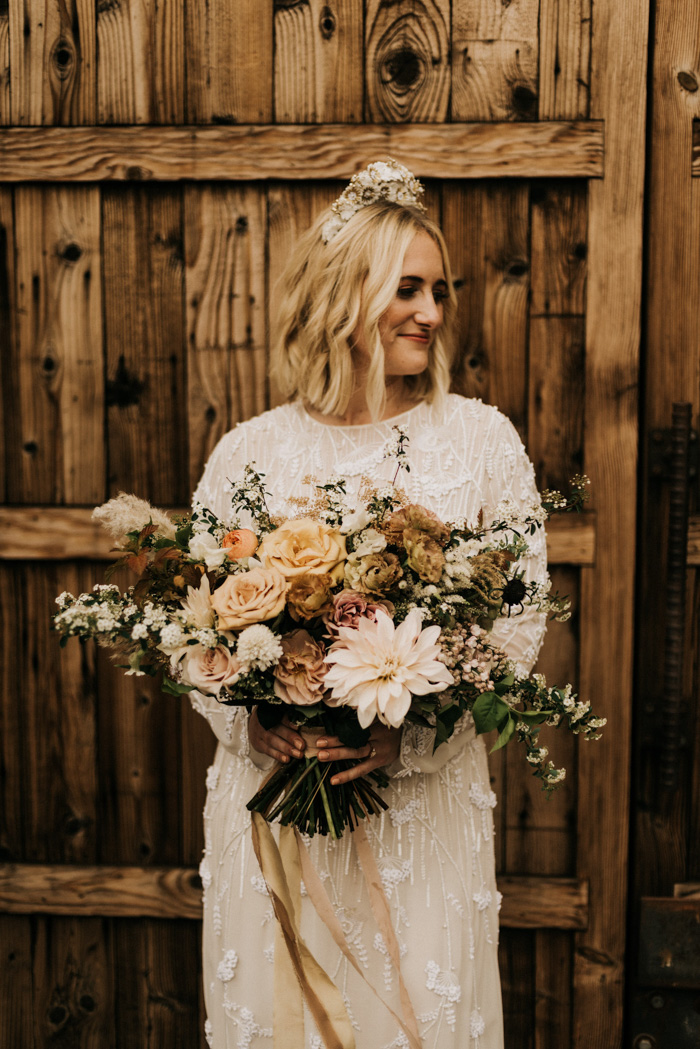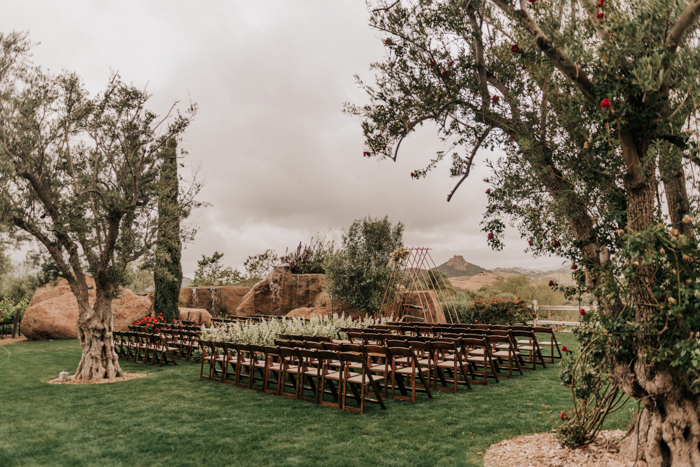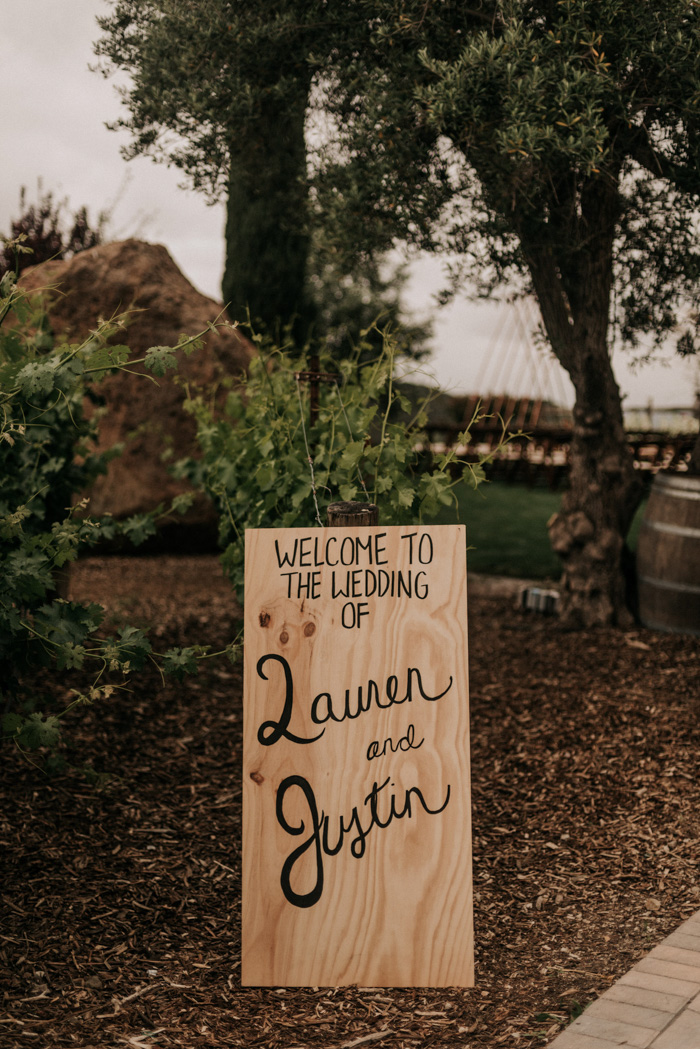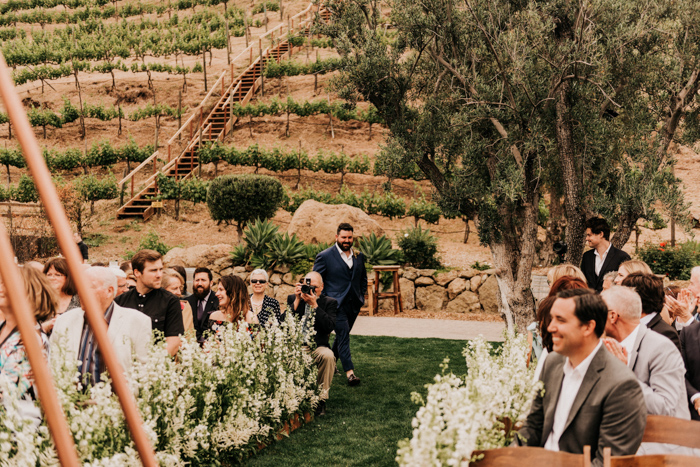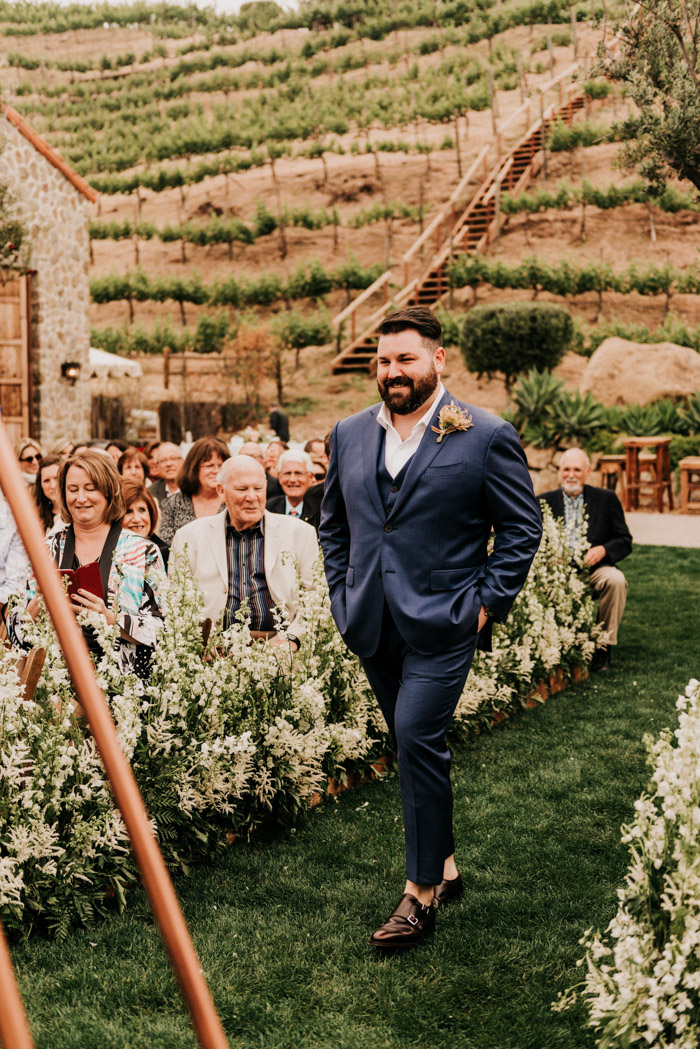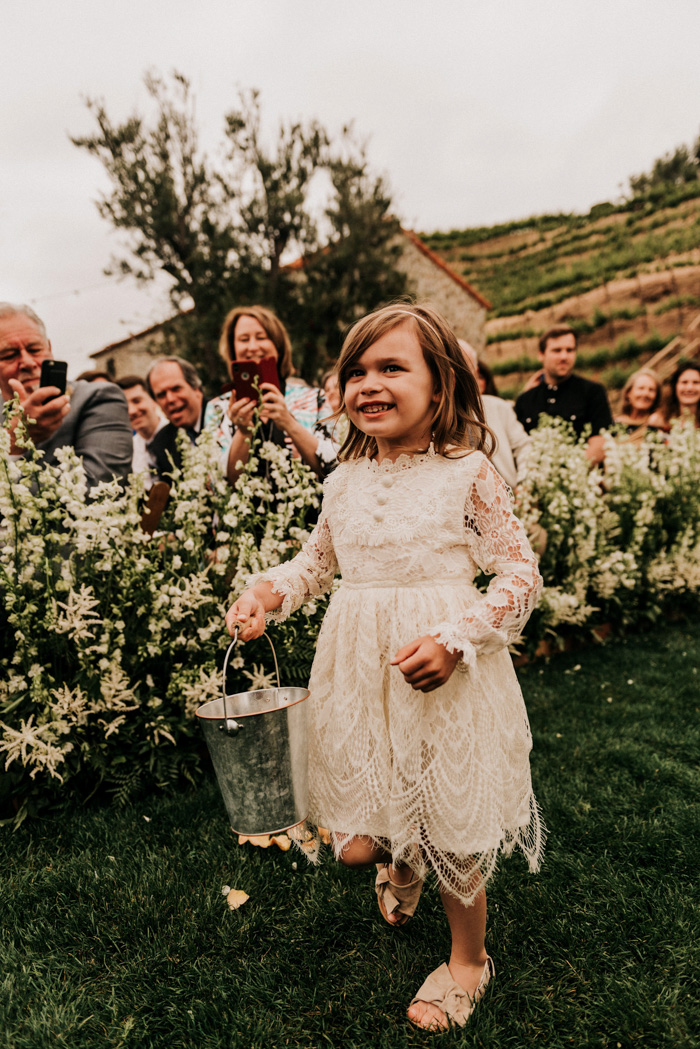 I walked down the aisle to "All Eye's on You" by St. Lucia. Justin picked it specifically, which felt so special to me.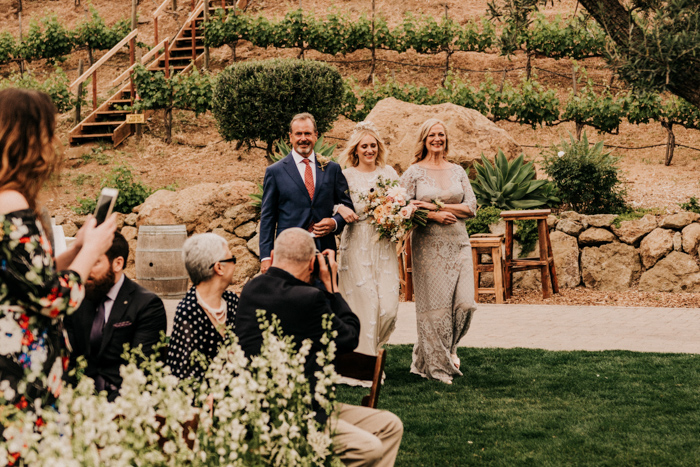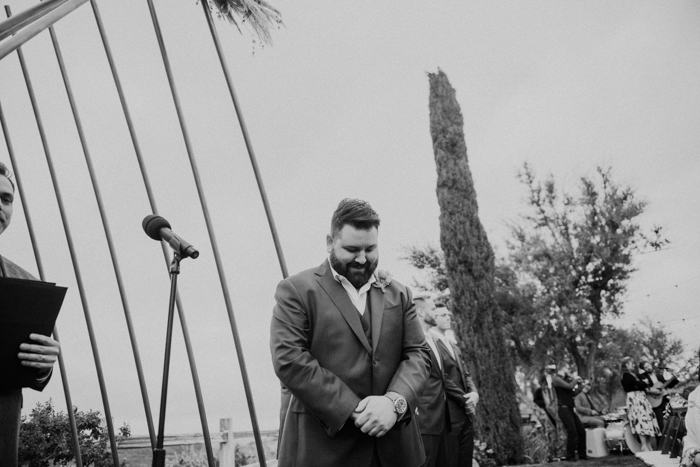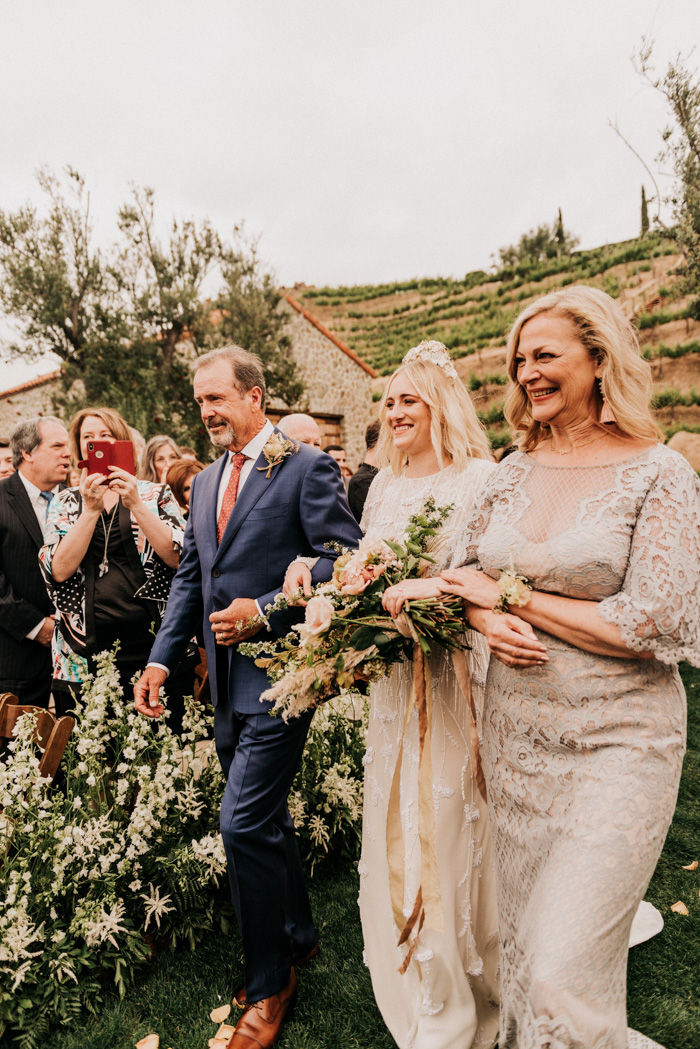 Neither of us is particularly religious, so this felt like the perfect opportunity to really make the day feel personal to us. One of my bridesmaid's husbands, who is also such a good friend of ours, officiated our wedding. He did such a fantastic job and it made us feel so grateful that he agreed to do it! To be honest, it's such a great thing to ask of a friend because I know he was so honored that we even thought of him. It really has brought us even closer together as friends knowing we will always share that day in that way!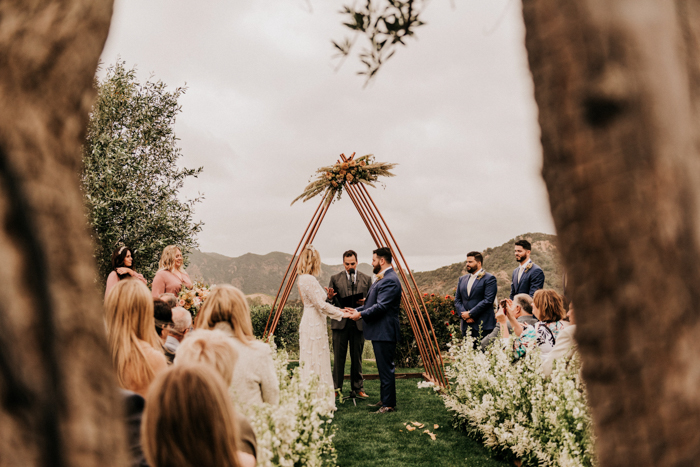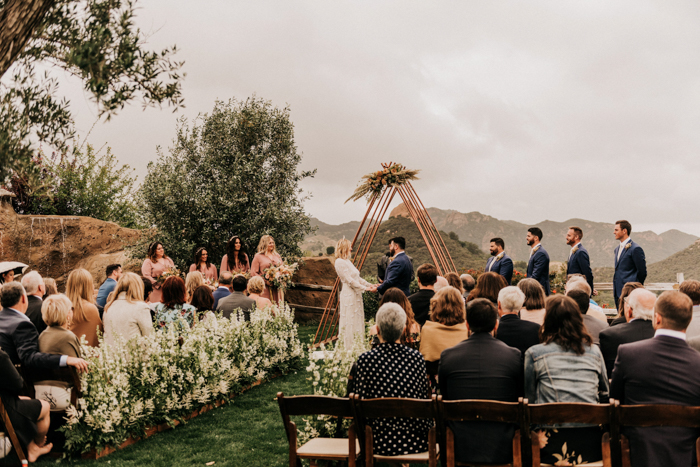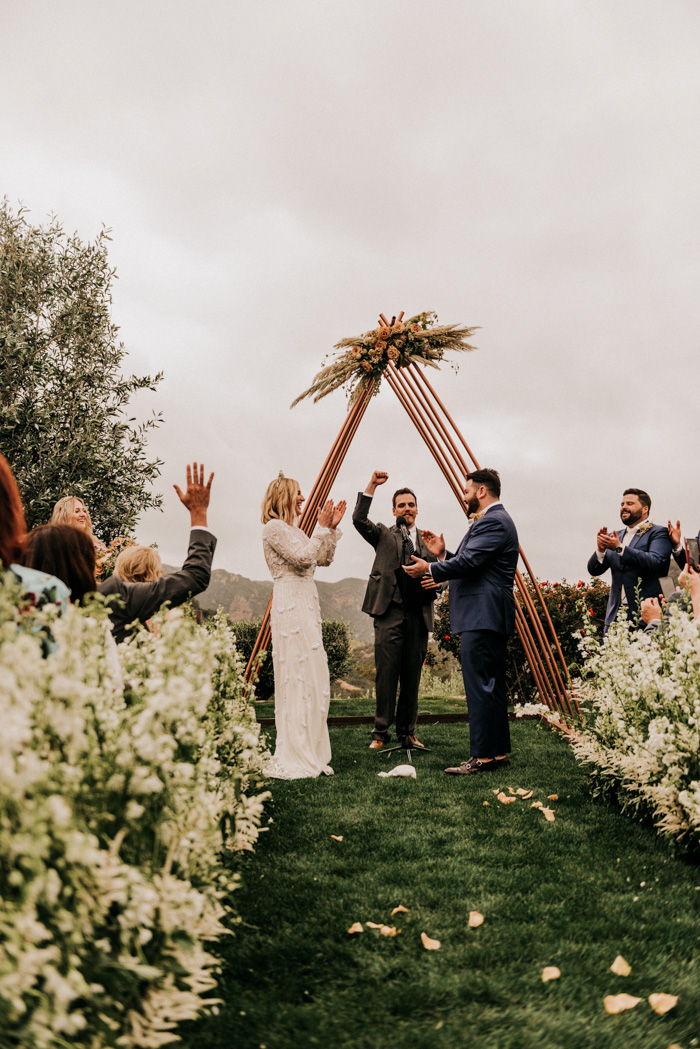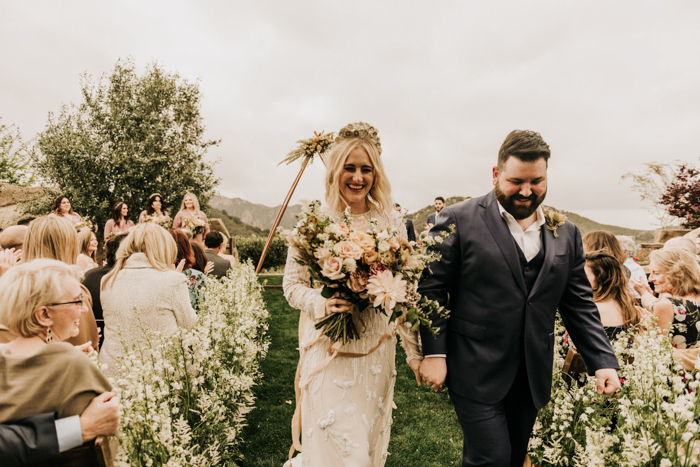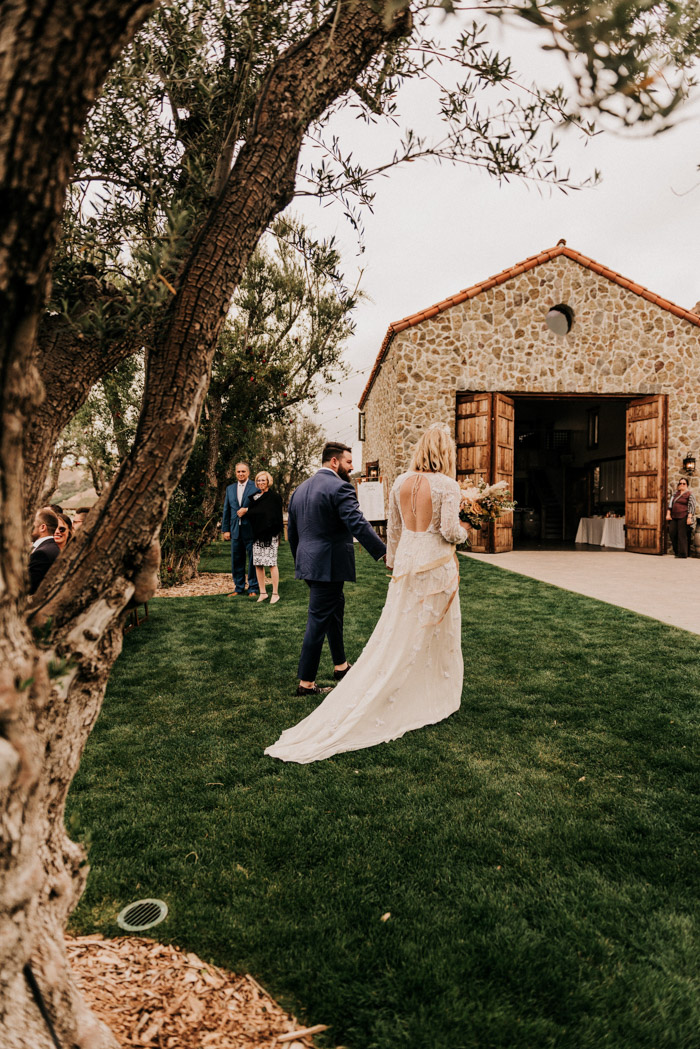 We both wanted to get married outside, so weather and location were key. We also loved the idea of getting married at a vineyard because we both love wine! With me being from Los Angeles and Justin being from New York and us both living in Brooklyn, we would always spend roughly two weeks at my house in LA over the Christmas holidays. We don't make it to LA too often, so it's a good time for us to catch up with family. One year, we decided to go wine tasting in Malibu, and it was one of the best days we ever had! We knew we should definitely do Malibu as our wedding destination. When it came to looking at venues, we only looked at three. We just knew that Cielo Farms, a small vineyard tucked away in the Malibu hills, was perfect for us!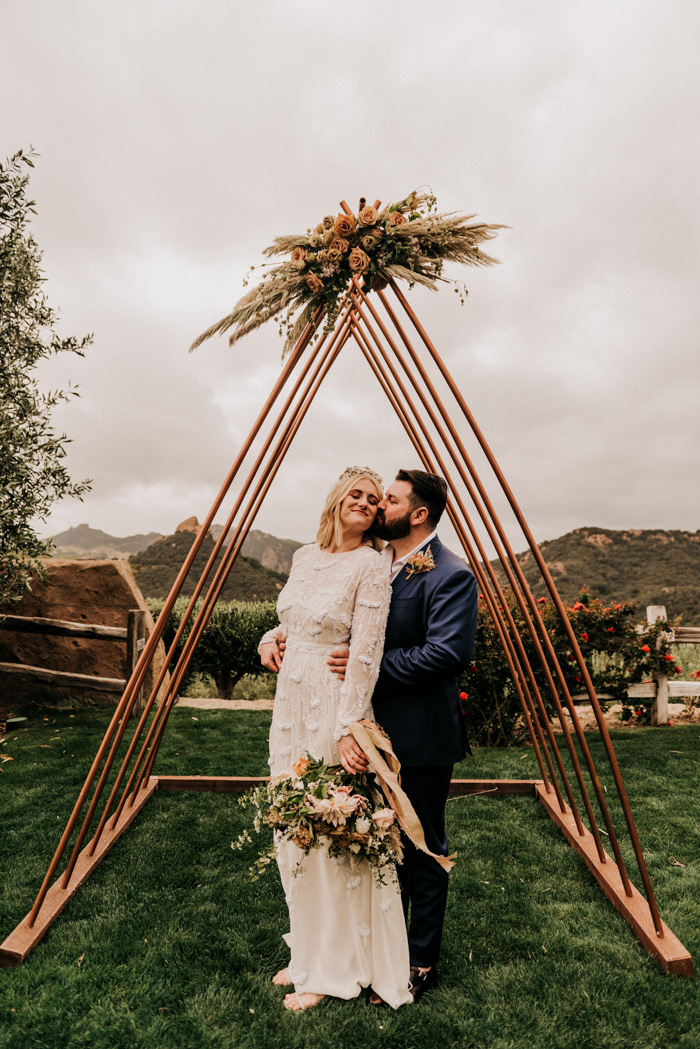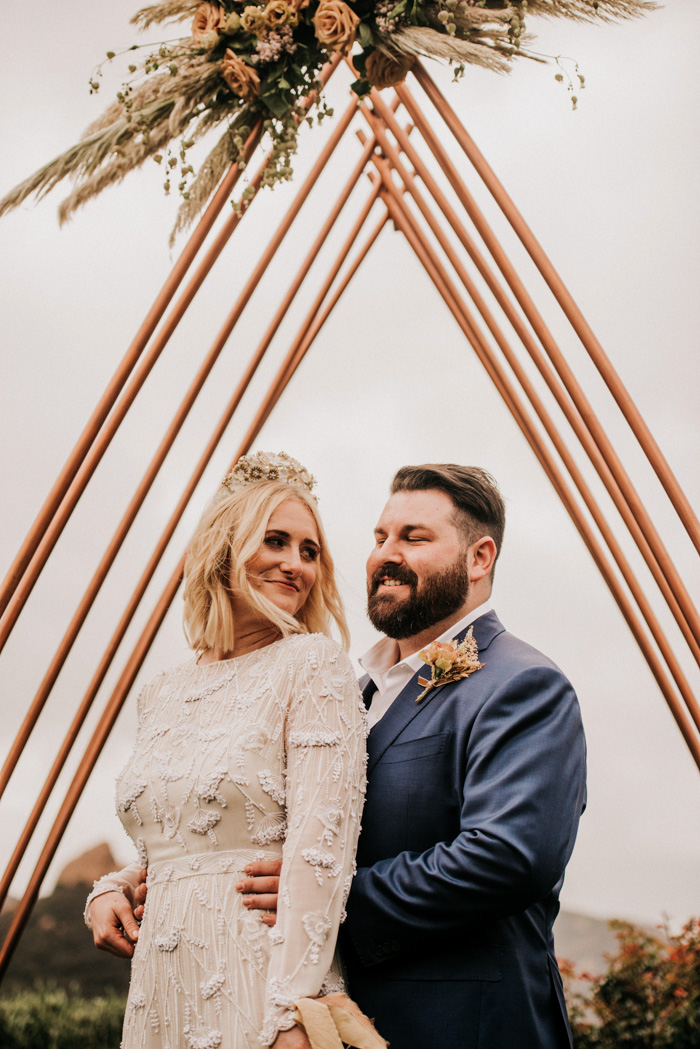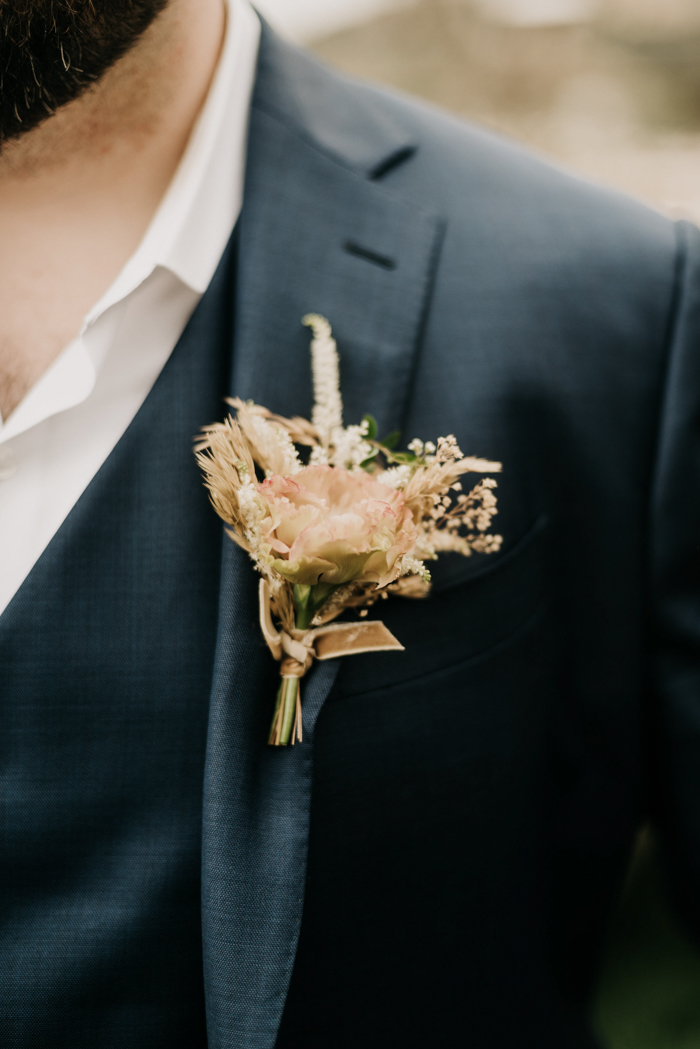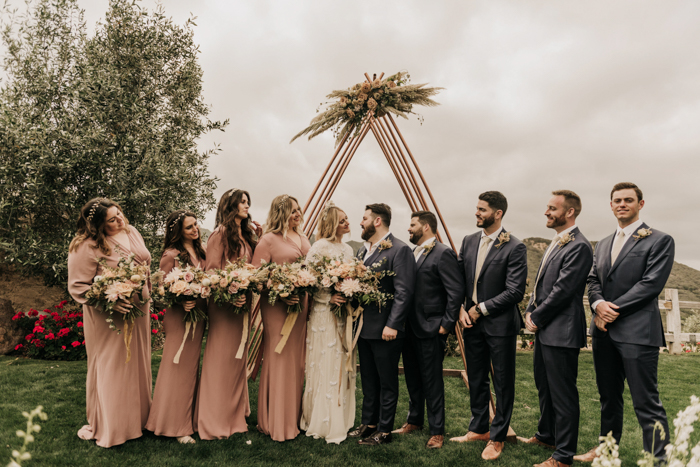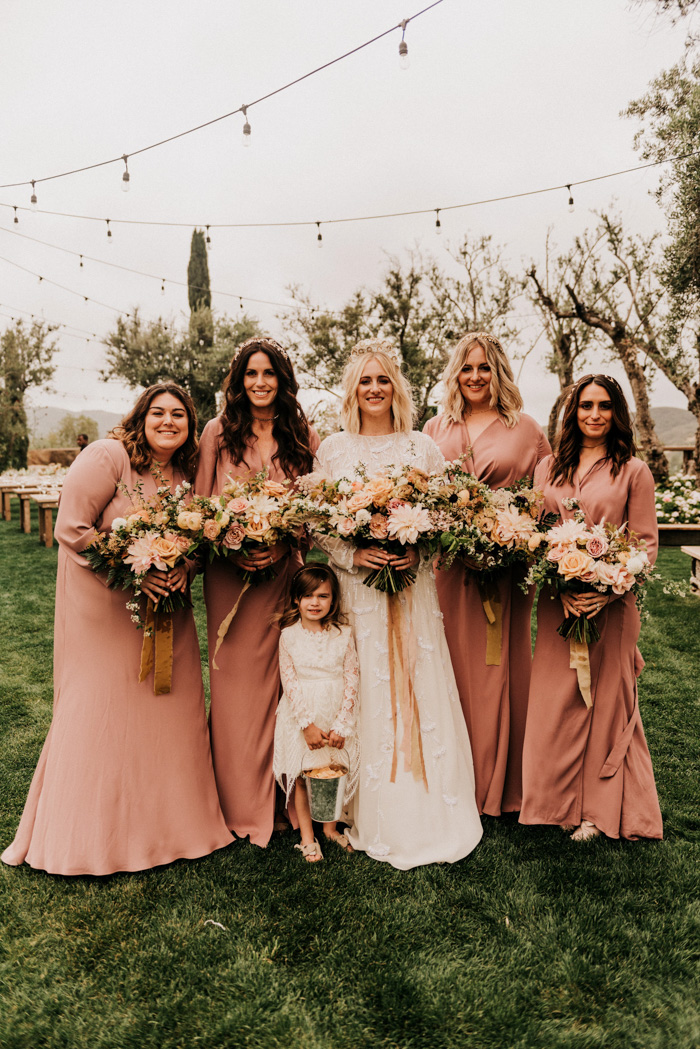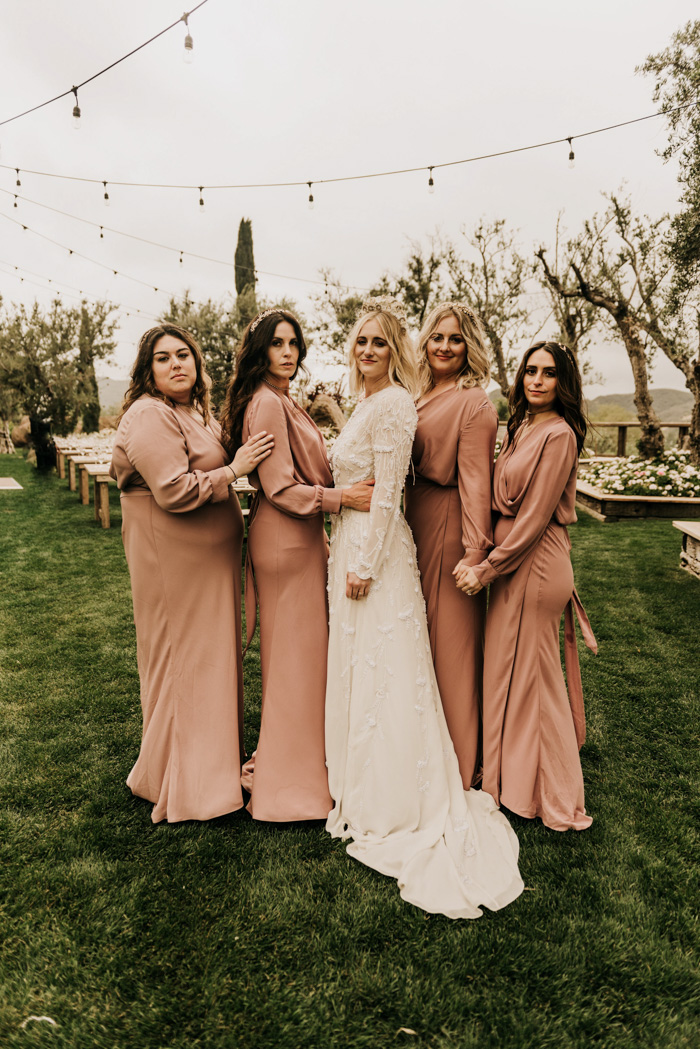 I knew I wanted long sleeves, as it would best fit my silhouette. I only went to two bridal salons and maybe tried on 9 dresses in total, and immediately knew this was the dress. It has hand beaded/sewn detail all over with a sheer high neck in the front and an open back. It also had a slimline on the bottom half, so it didn't feel too "poufy." To me, it was the perfect mix of understated sexy. In fact, a lot of people asked me if it was vintage, which I thought was so cool because I think it means the dress is truly timeless. If I have a daughter one day, I'd love to keep it around as an option for her to wear. That would be so epic!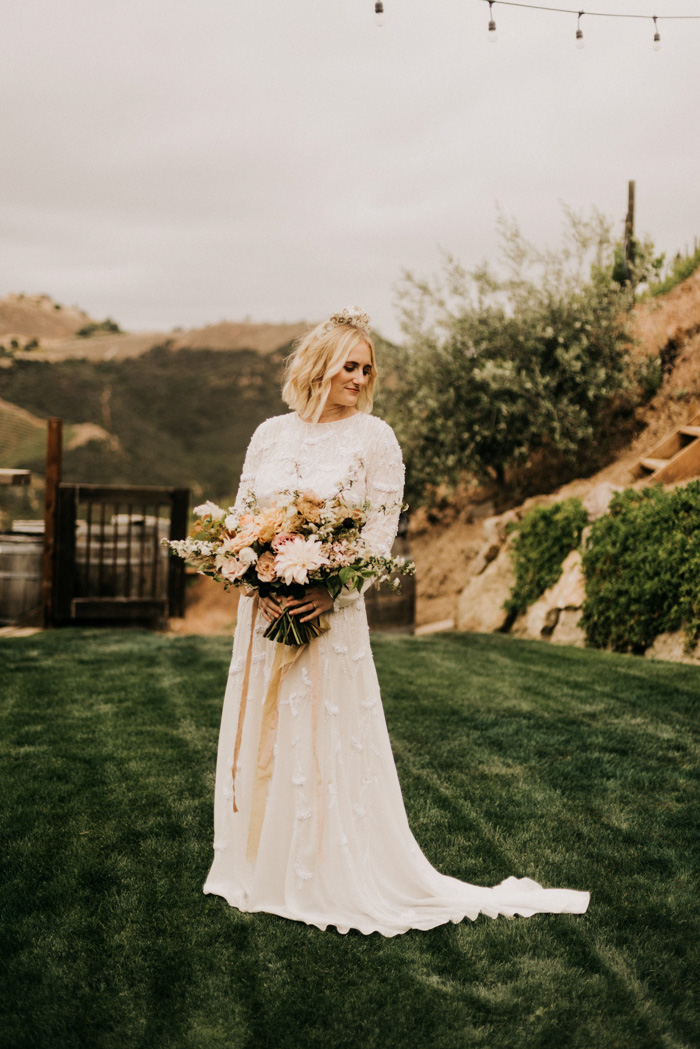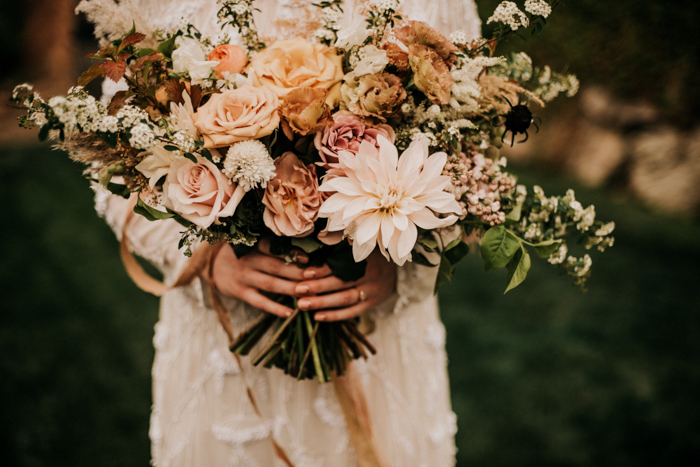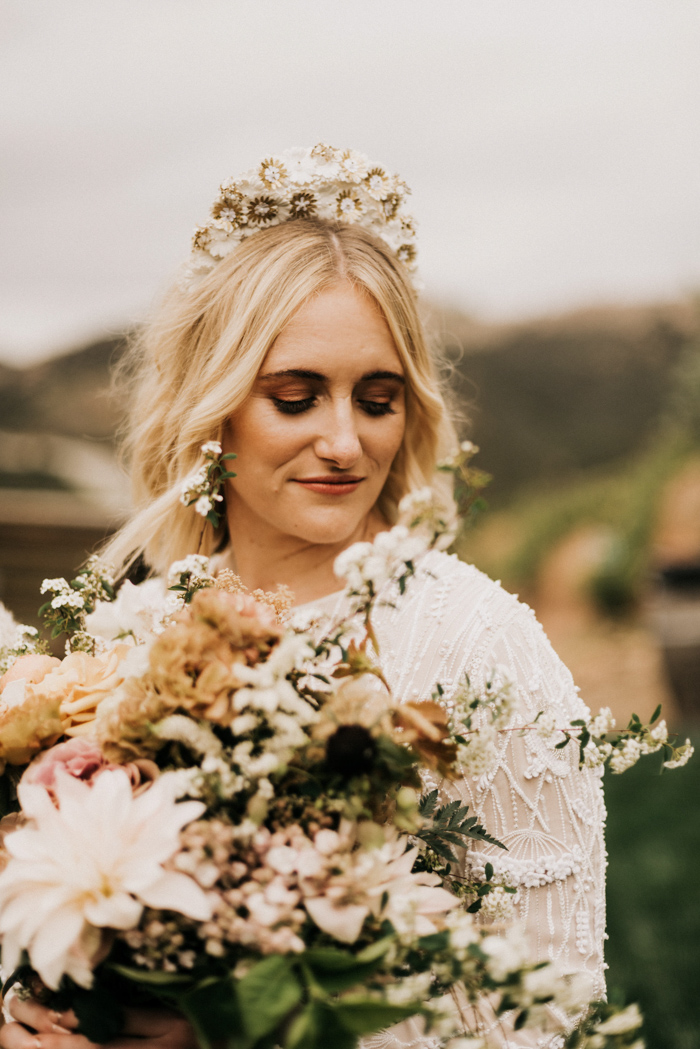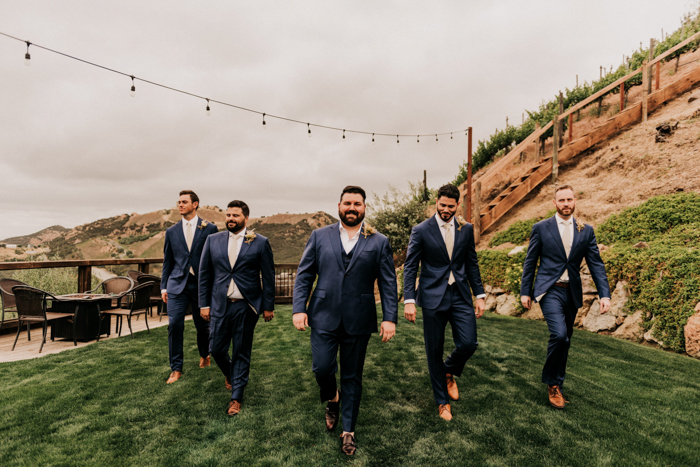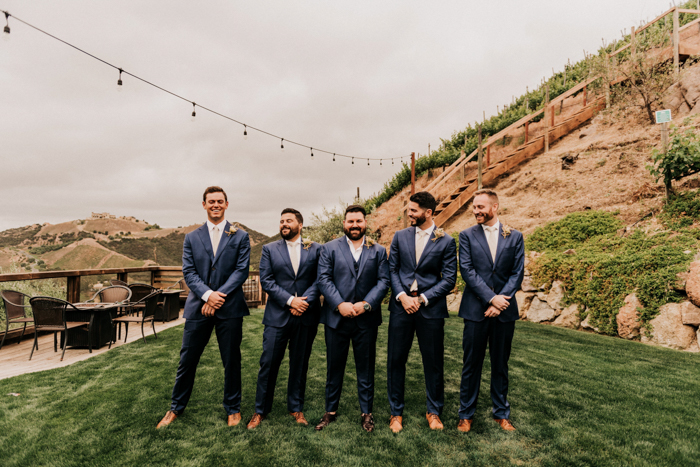 Justin and I rented a vintage 1964 light blue Ford Thunderbird to arrive in. It was great for pictures and our wedding video. The car was seriously so cool! However, it was pretty low to the ground and, as we were being filmed to get into the car and drive to our venue for the day, Justin ripped his pants….right along the crotch! We all just paused and didn't know what to do. My bridesmaid's mom was able to sew them up, but she told him "no sudden movements. These might last you for the ceremony and that's it." It was so funny watching him get into the car the second time, trying to barely move his body! And, funnily enough, the pants stayed together all night! We brought a backup pair and sneakers just in case. I also told everyone, if he were to change, it would be one of the few weddings in history where the groom does an outfit change and the bride doesn't!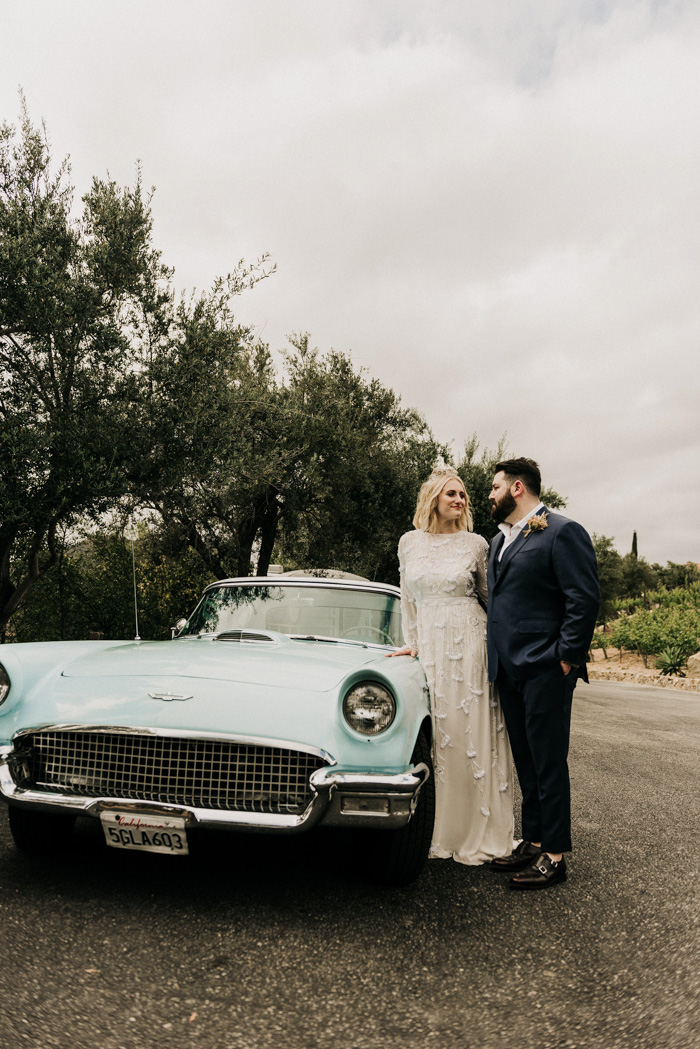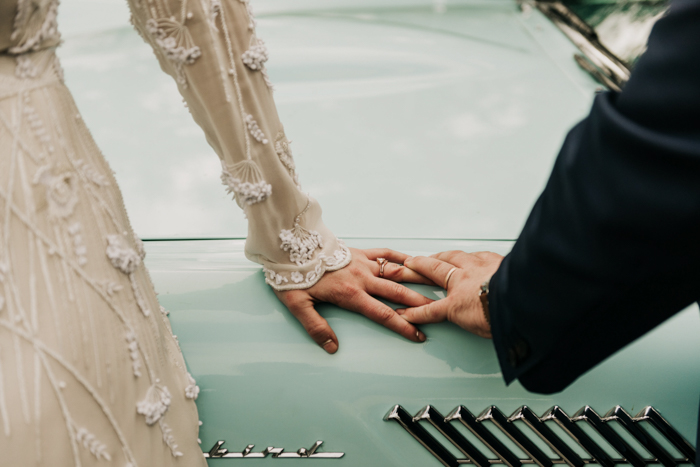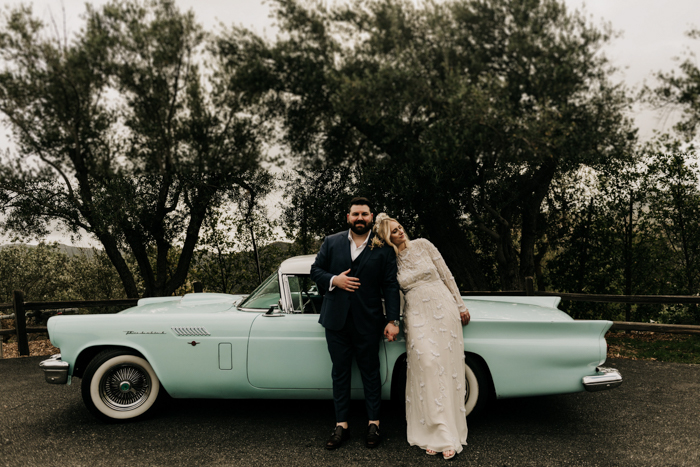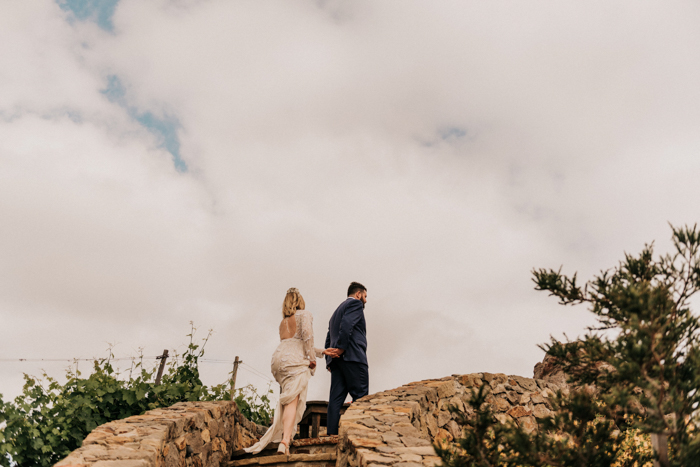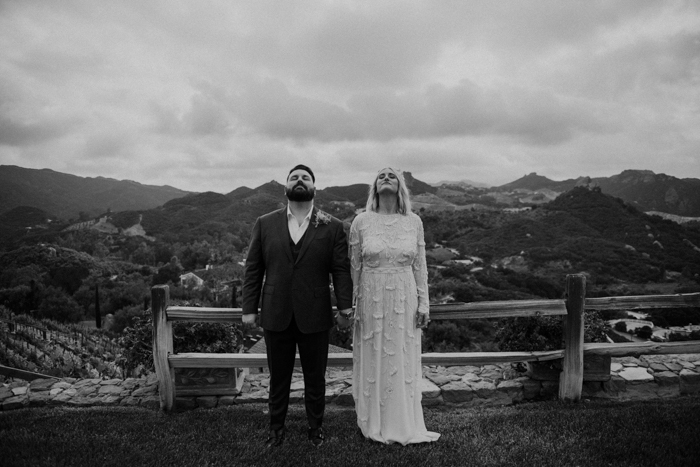 I can't stress how important it is that the day is about both of you and not just the bride. I would personally suggest making sure both of you are equally involved in the planning process. That way the day feels like it represents both of you, plus the stress of planning isn't just sitting on one person's shoulders.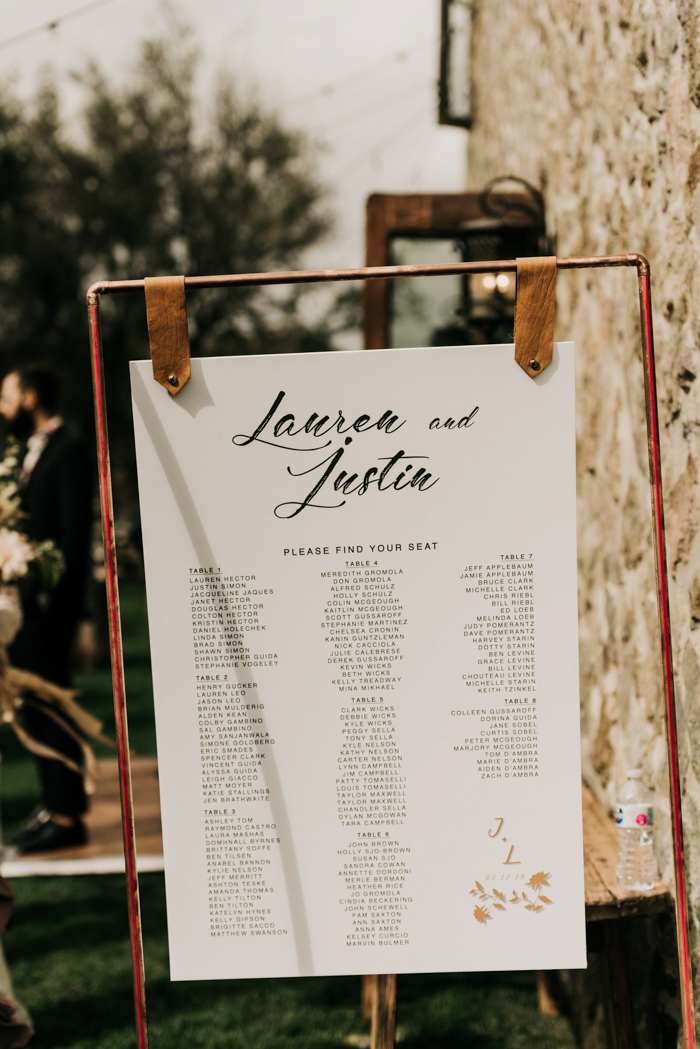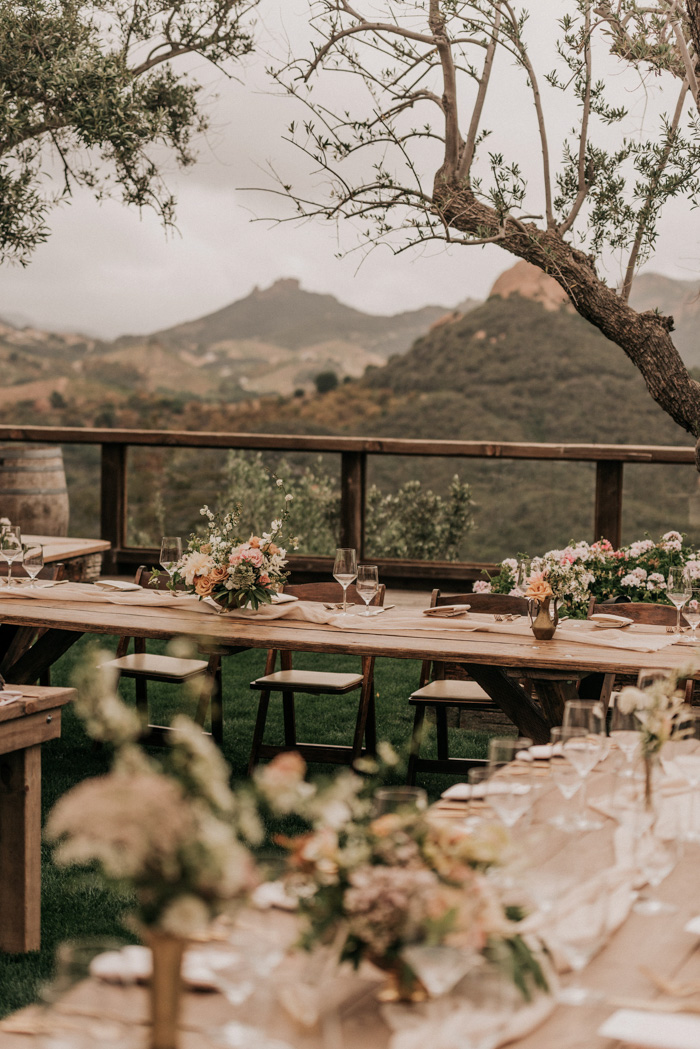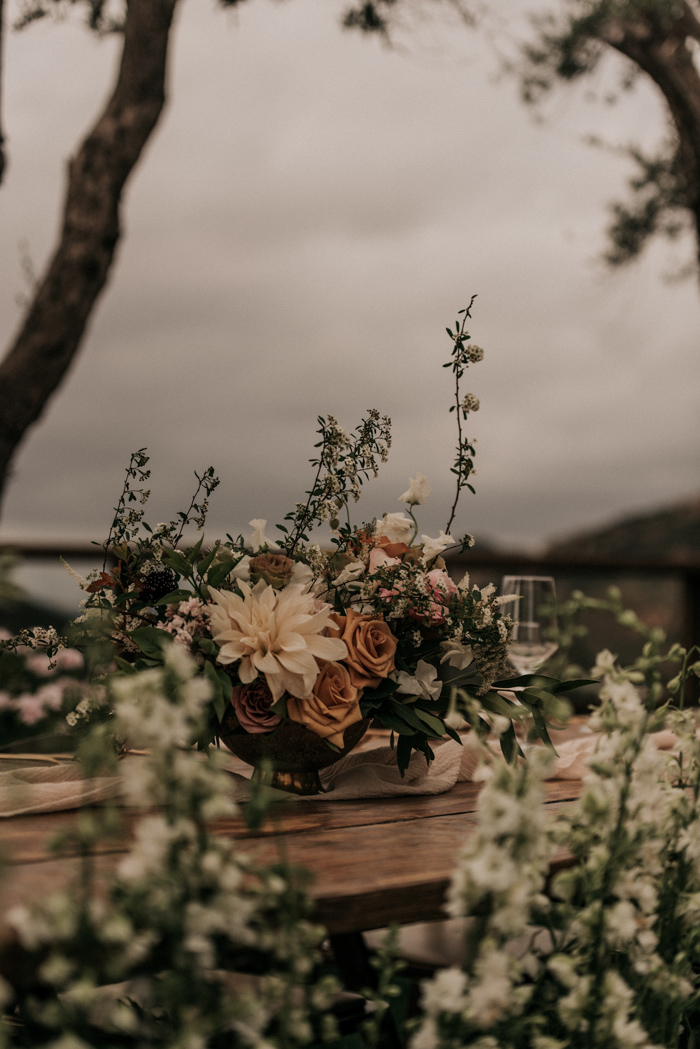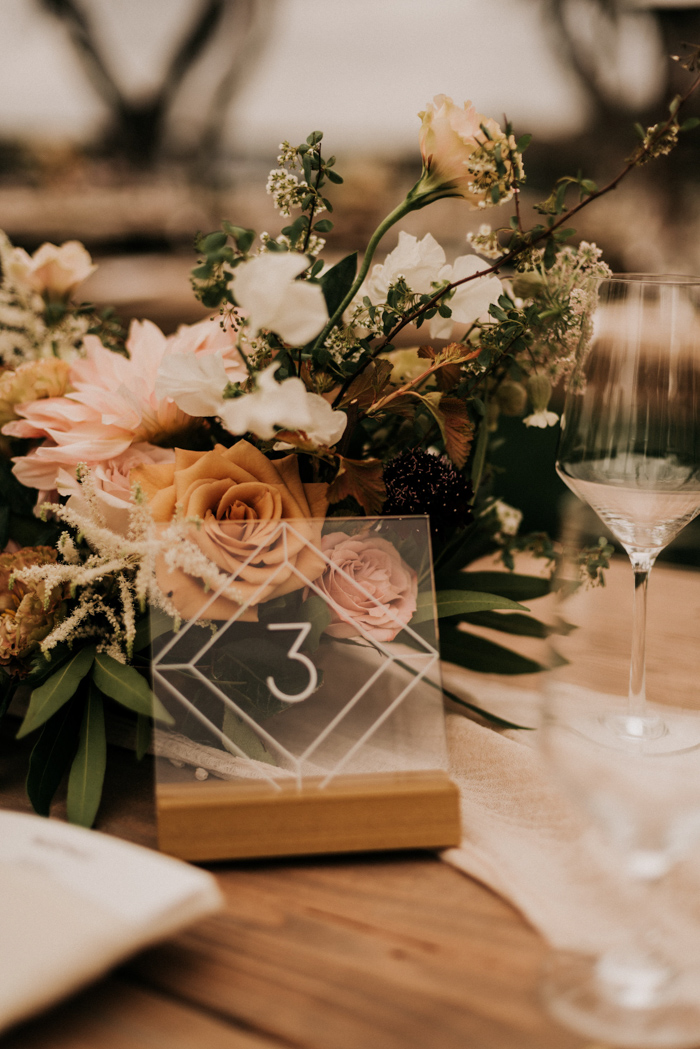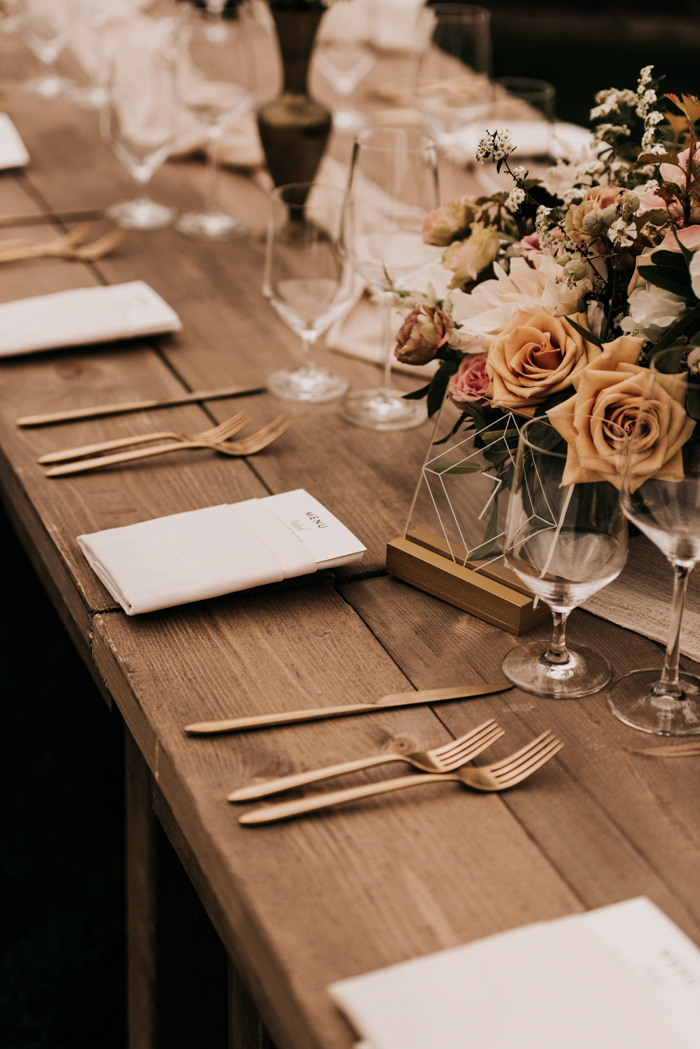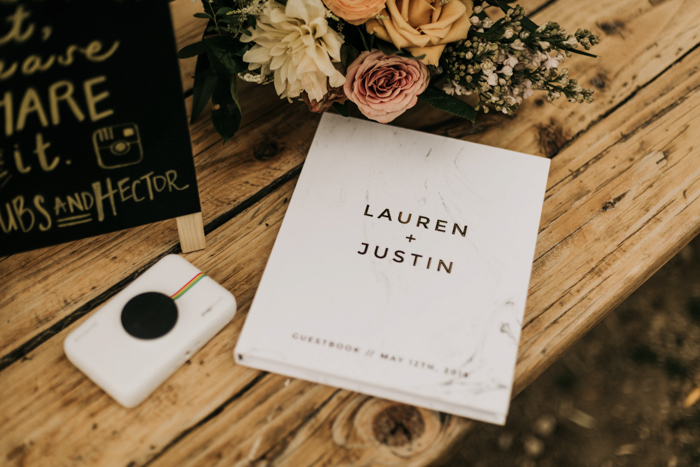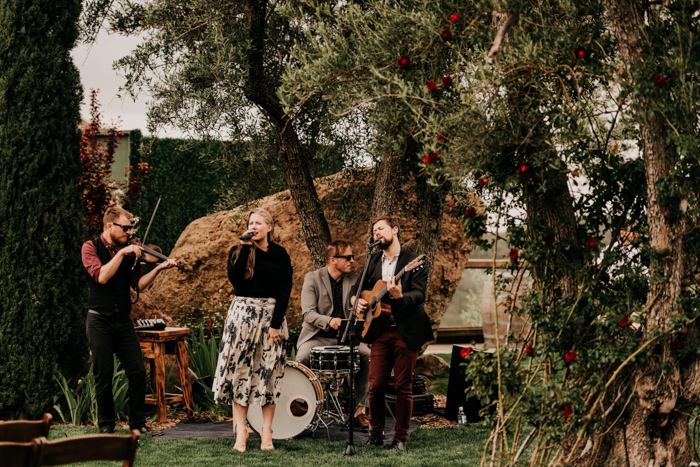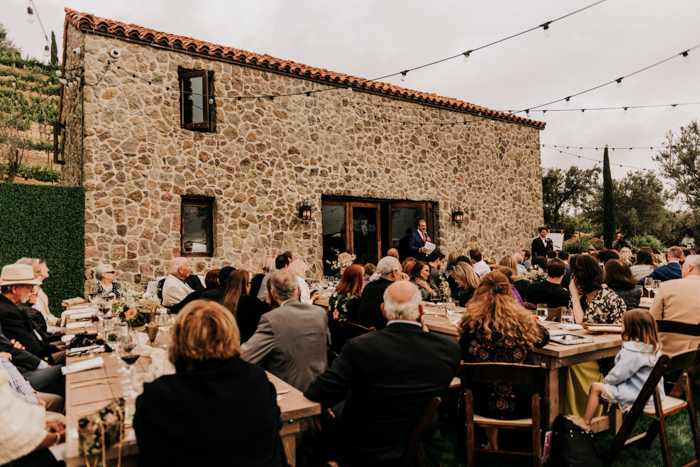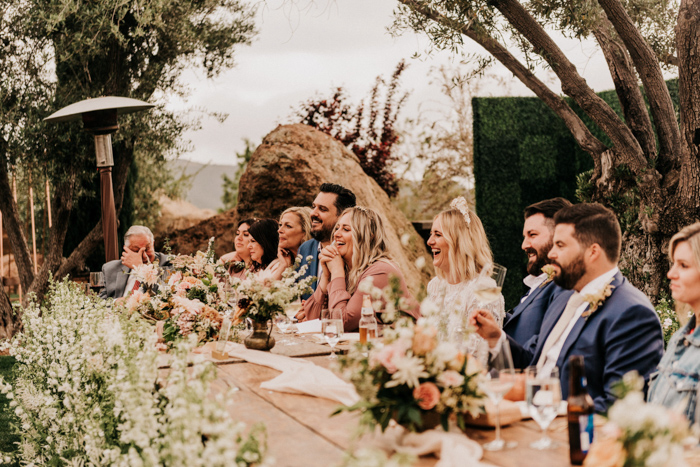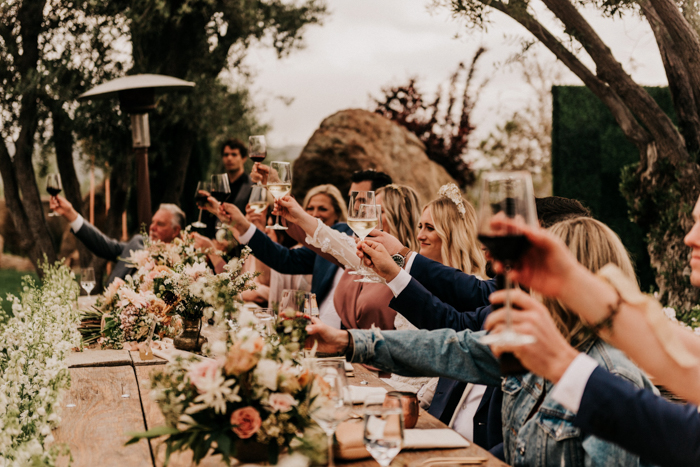 We did our first dance to "No Hard Feelings" by The Avett Brothers because it is mine and Justin's favorite song and one of our favorite bands of all time. Every time we listen to the song we just get all the feels. It's so emotionally beautiful.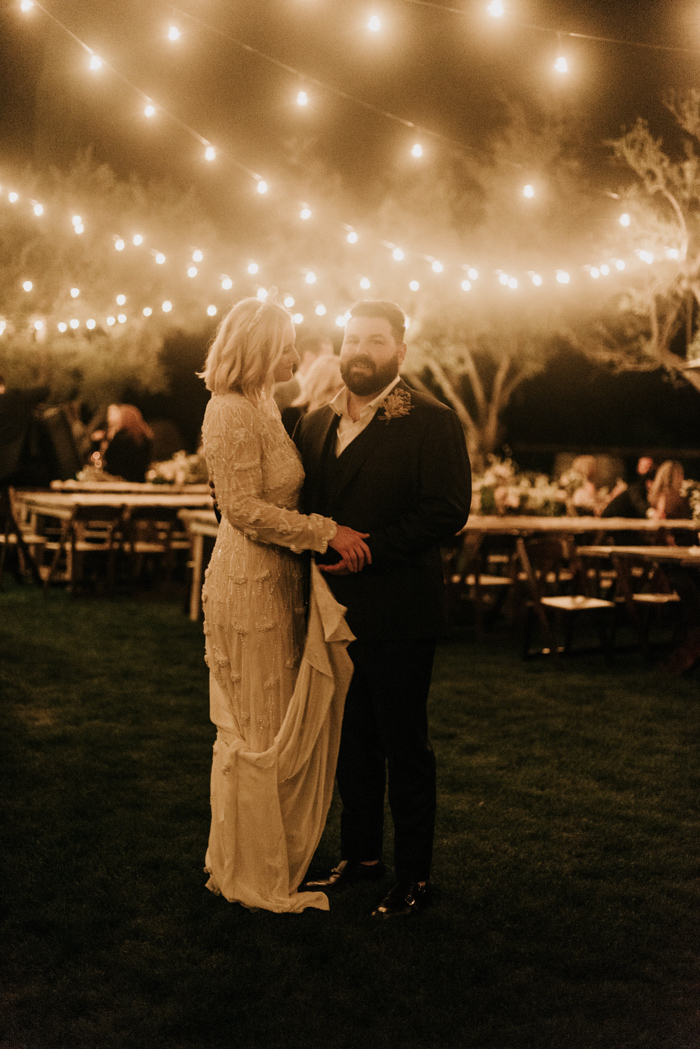 Congratulations to Lauren and Justin, and our biggest thanks to Wanderlust Creatives for sharing this lovely Cielo Farms wedding with Junebug! Love the idea of getting married at a vineyard? Then you have to see this modern chic British Columbia vineyard wedding at Poplar Grove Winery!