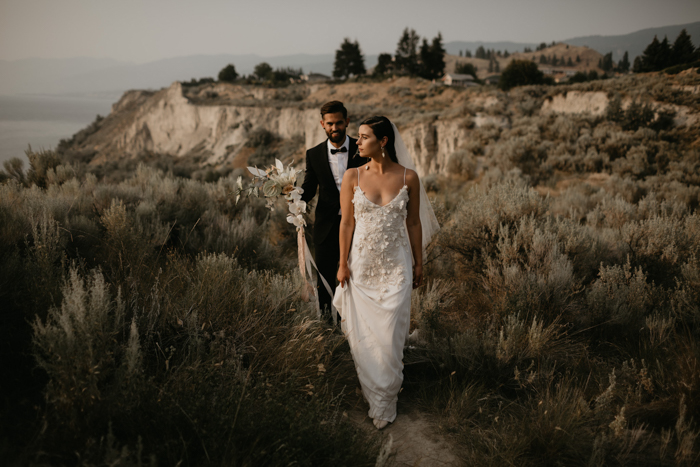 Brooklynn and Benjamin's Poplar Grove Winery wedding was a breath of fresh air! The couple added modern flair and chic style to the rustic venue, giving it a fresh look without taking away from any of the natural elegance. Society Floral used neutral shades for the floral designs and the rest of the details were delicate and refined, a perfectly curated look created by Dream Big Weddings & Events. But the true stars of this show were the bride, who rocked a super chic Bo and Luca gown and eclectic accessories, and the groom, who looked dapper in a classic Bonobos suit. From the ceremony nestled among the vineyards to the cliffside newlywed portraits, Meghan Hemstra Photography was there to capture every incredible moment!
The Couple:
Brooklynn and Benjamin
The Wedding:
Poplar Grove Winery, Penticton, British Columbia, Canada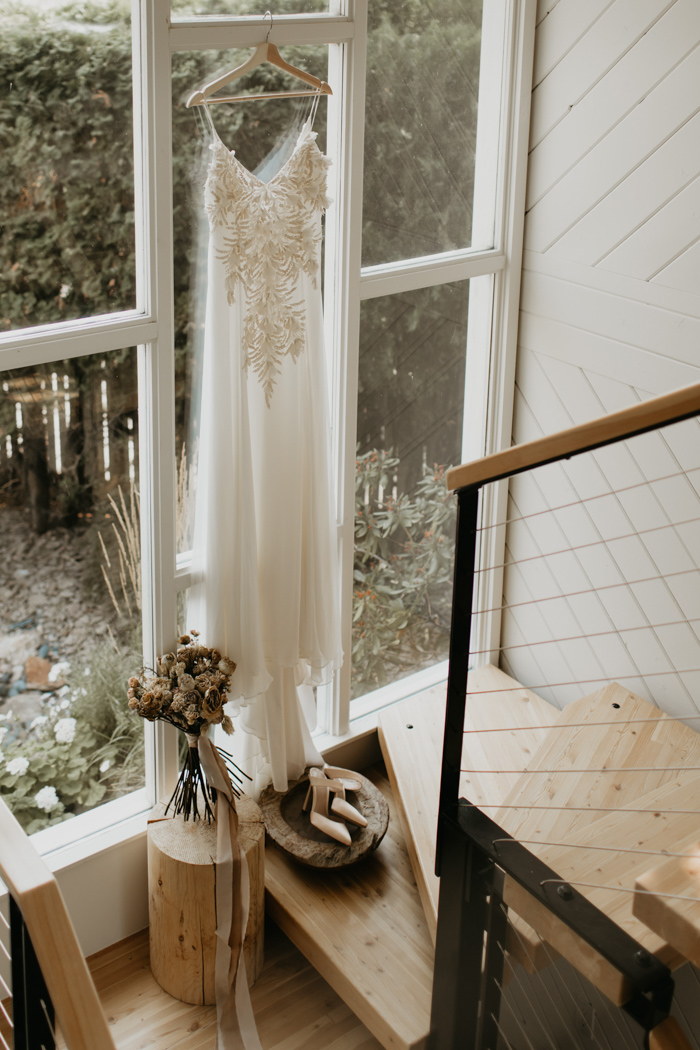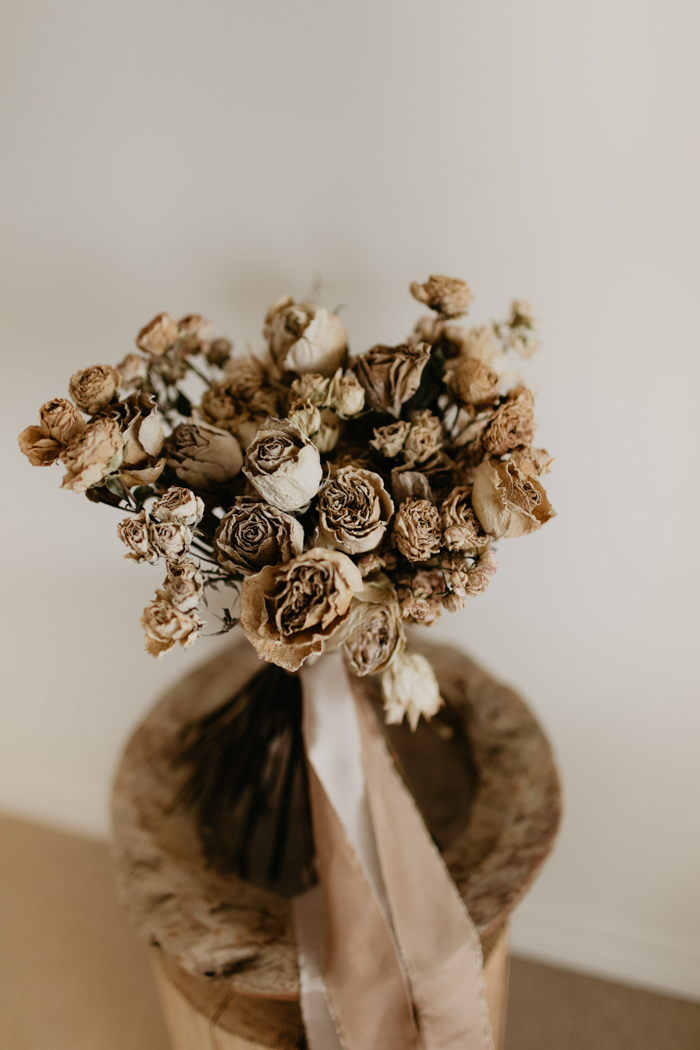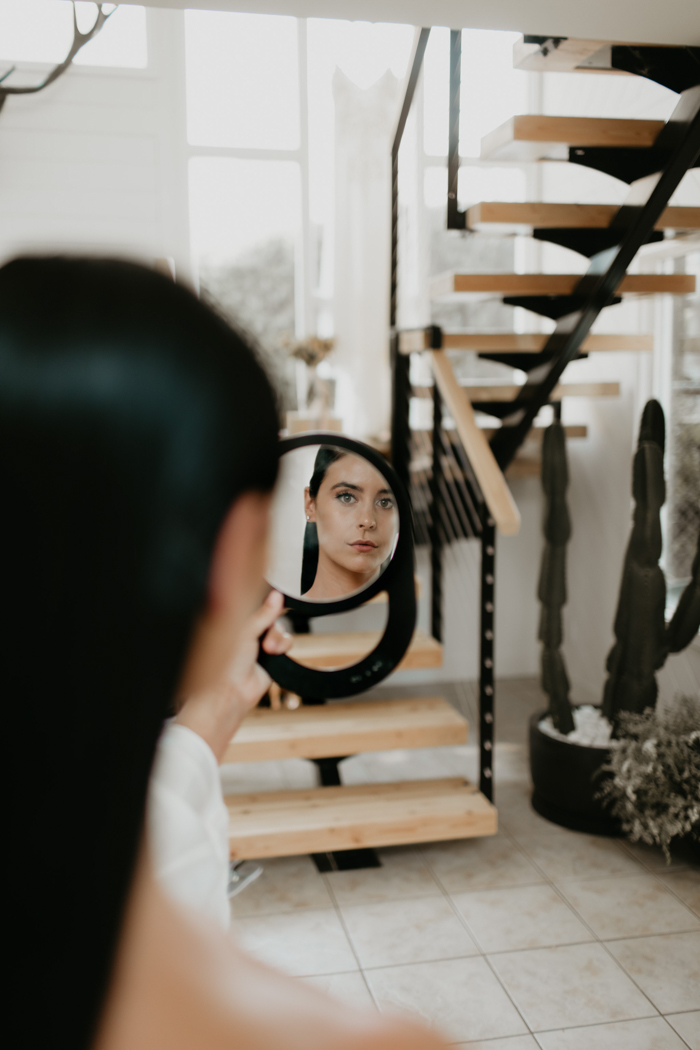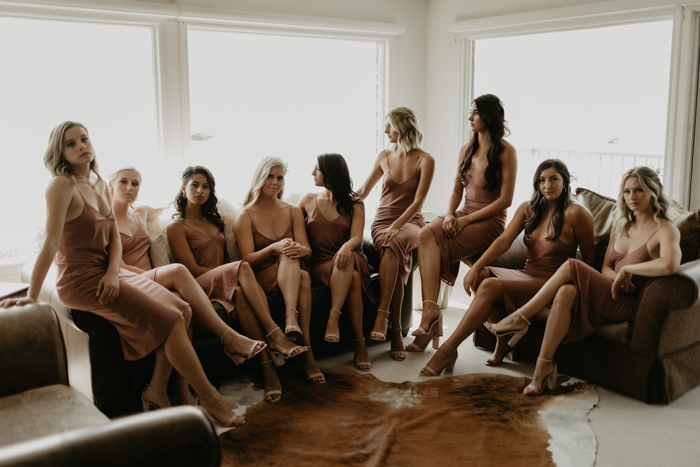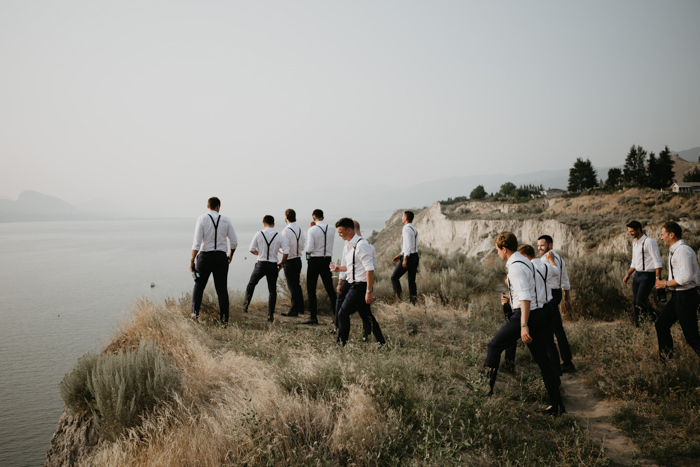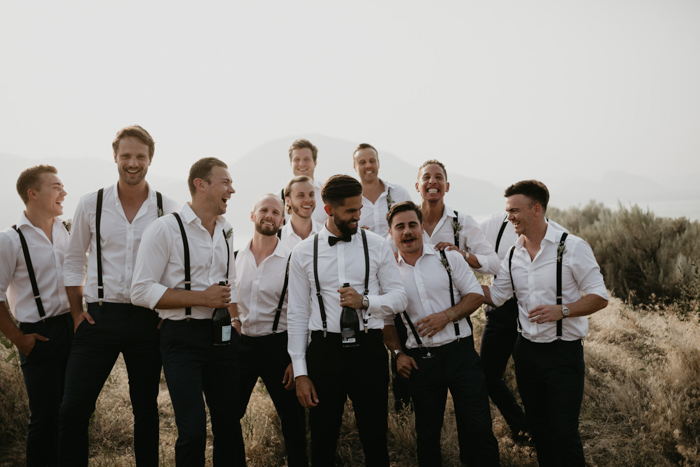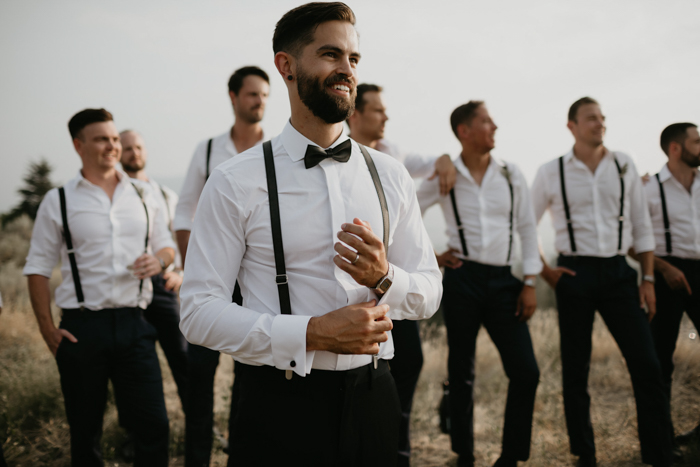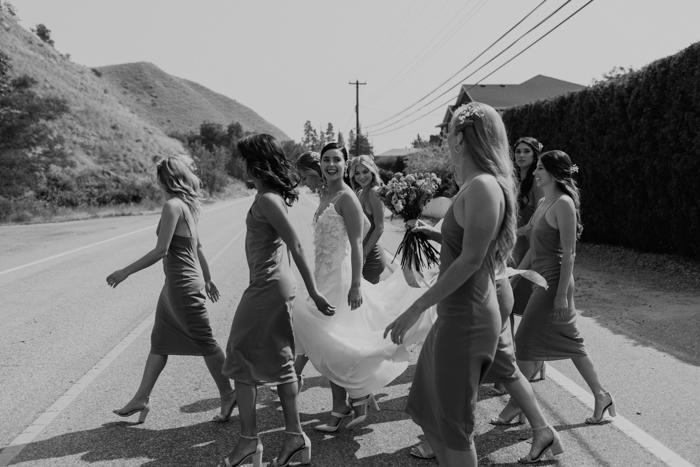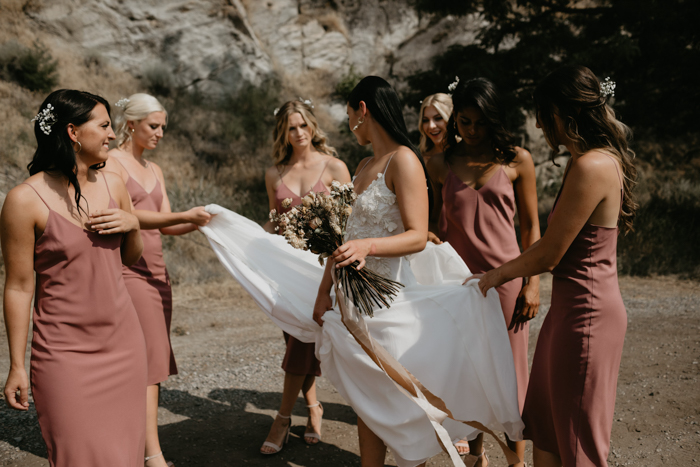 Ben and I knew we would wed on a winery because it has all the elements that we wanted — beautiful outdoor space, vineyard backdrops, and amazing wine. Our ceremony was on the lower level of the property, on a large open grass field, highlighted by the vineyards with a view of the lake as our backdrop! We married at Poplar Grove Winery in Penticton, British Columbia. My family has been going to Penticton since I was a little girl and, although New York is our home, I knew I had to share Penticton with Ben as it has always held a place in my heart! I have never loved a small town the way that I love Penticton and, when I finally took Ben to visit, he loved it just as much as I did!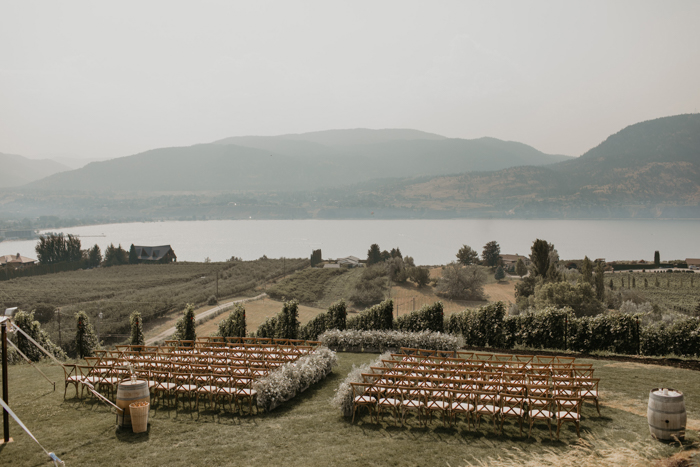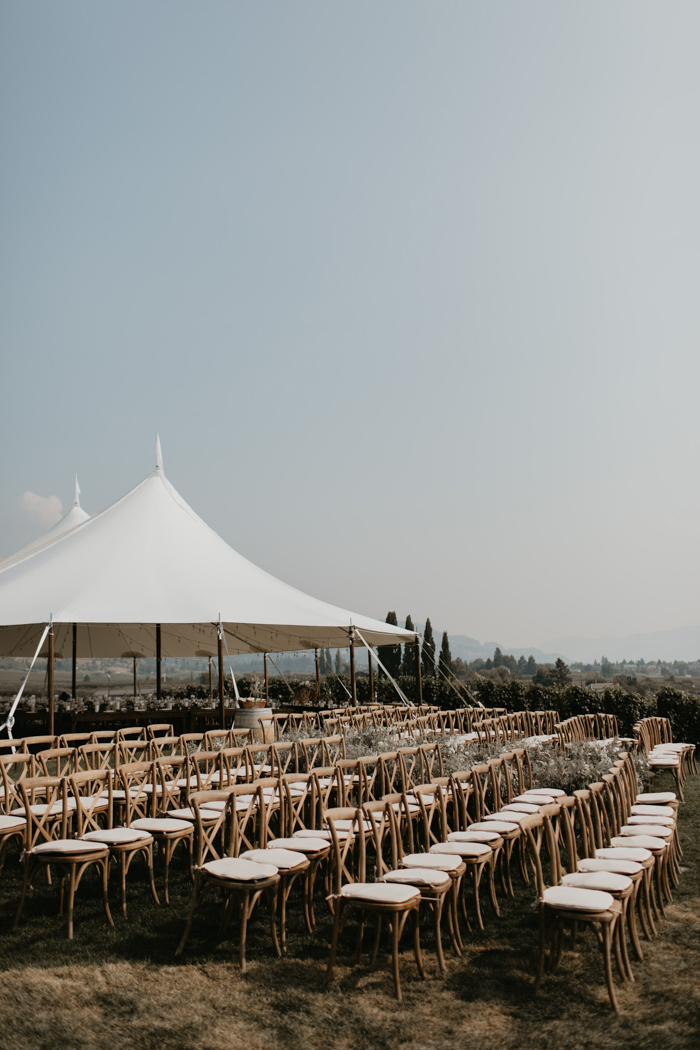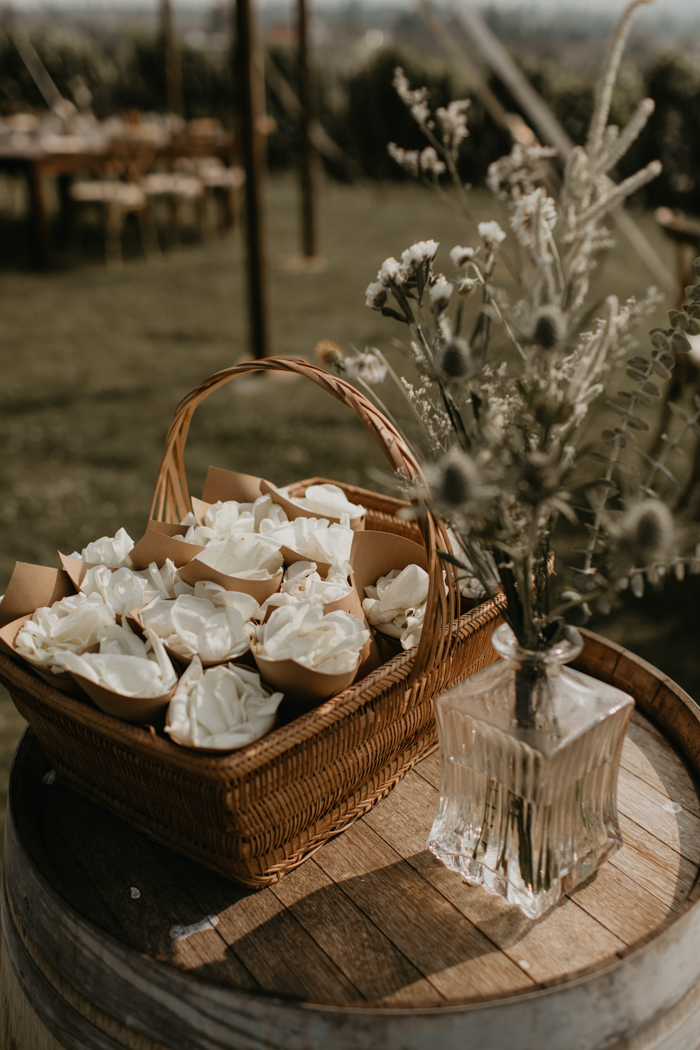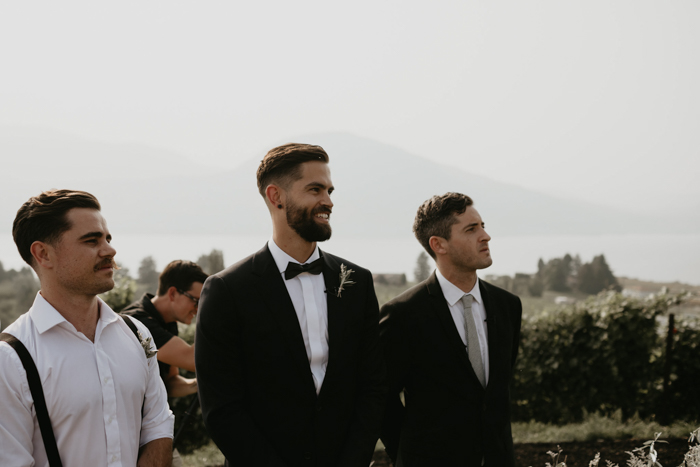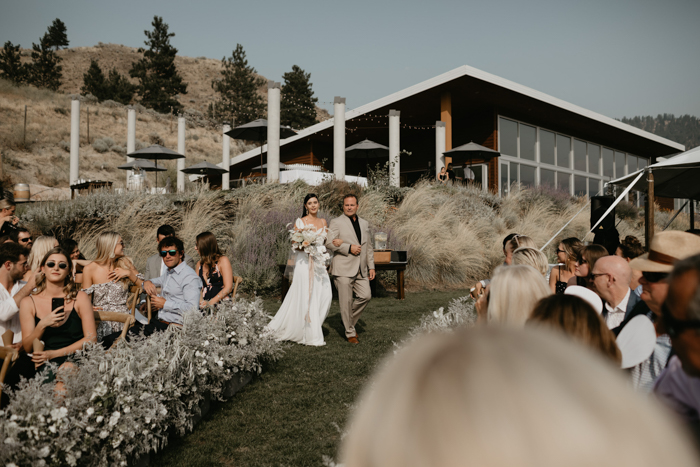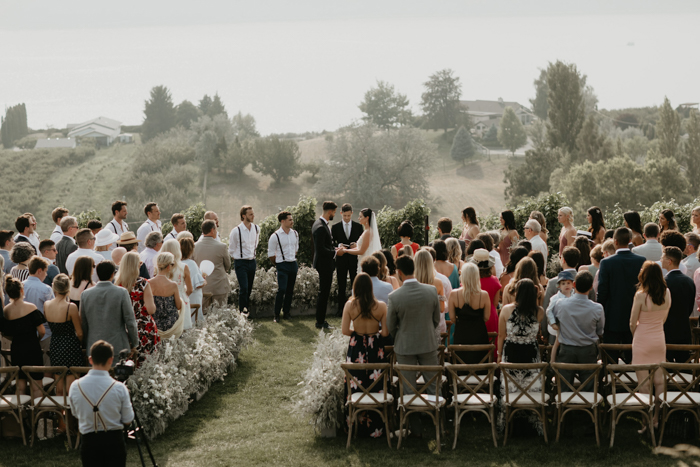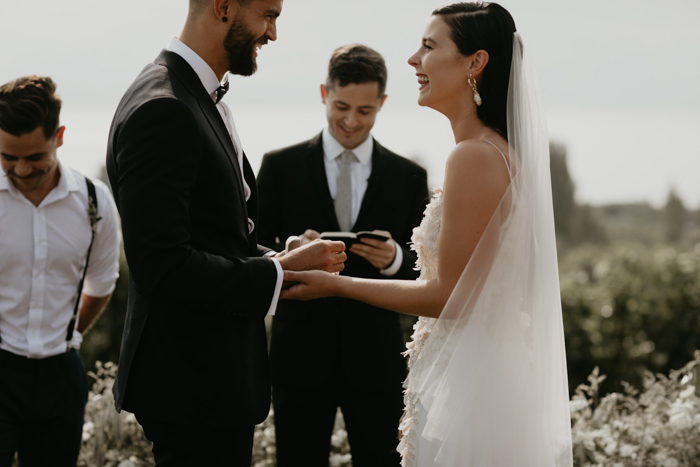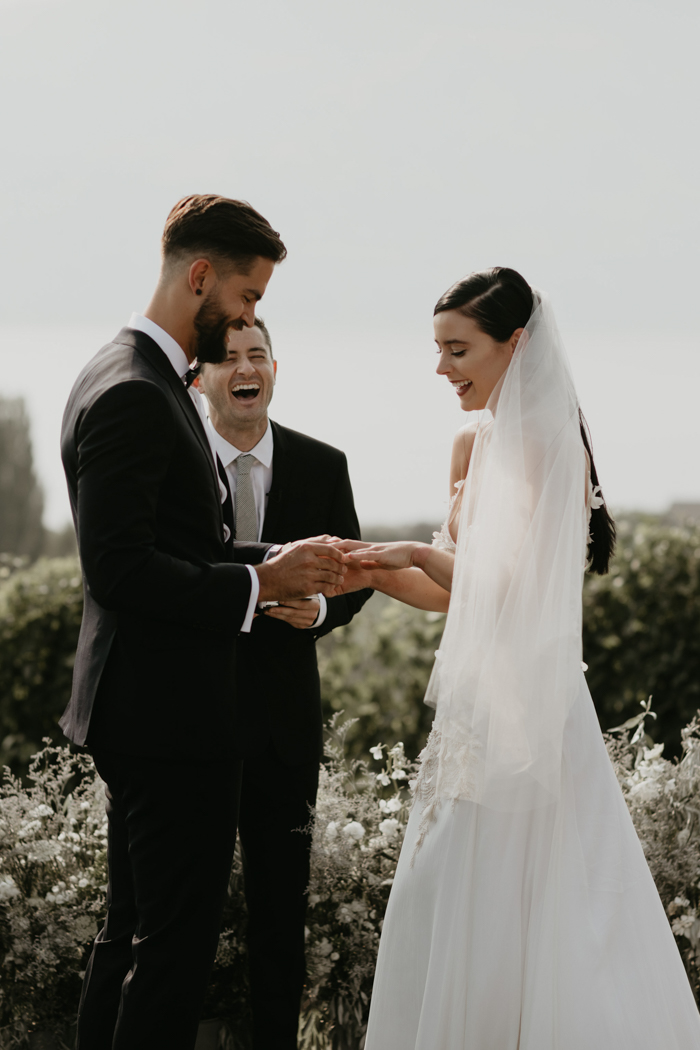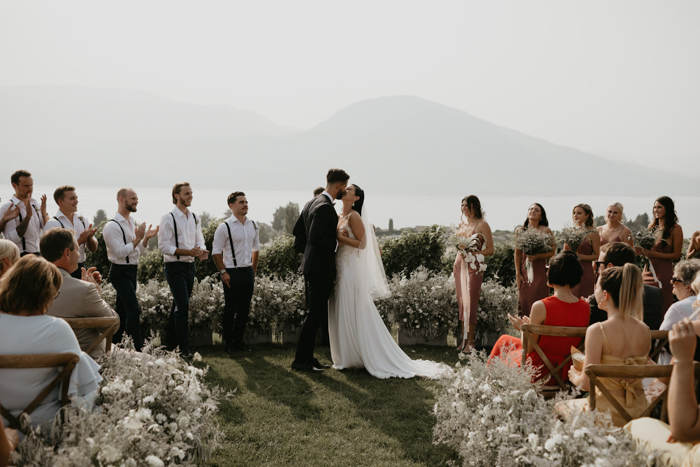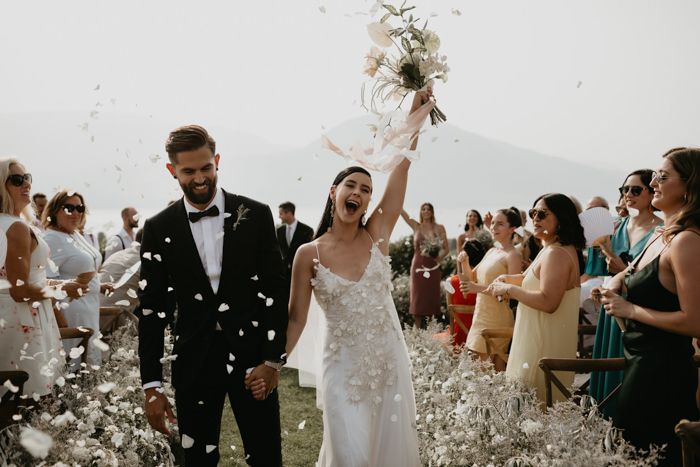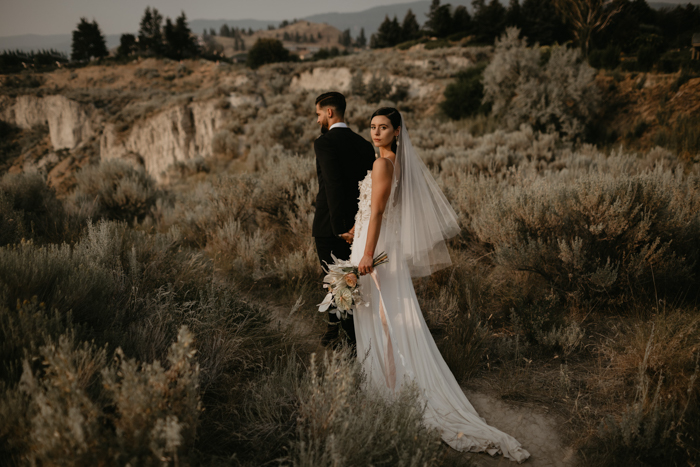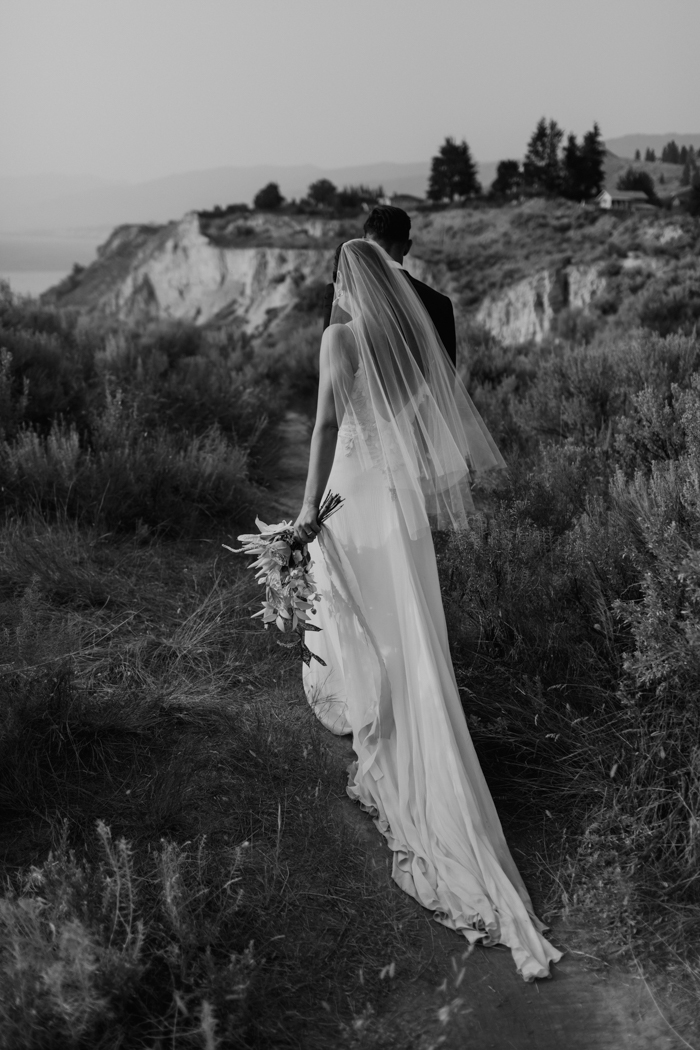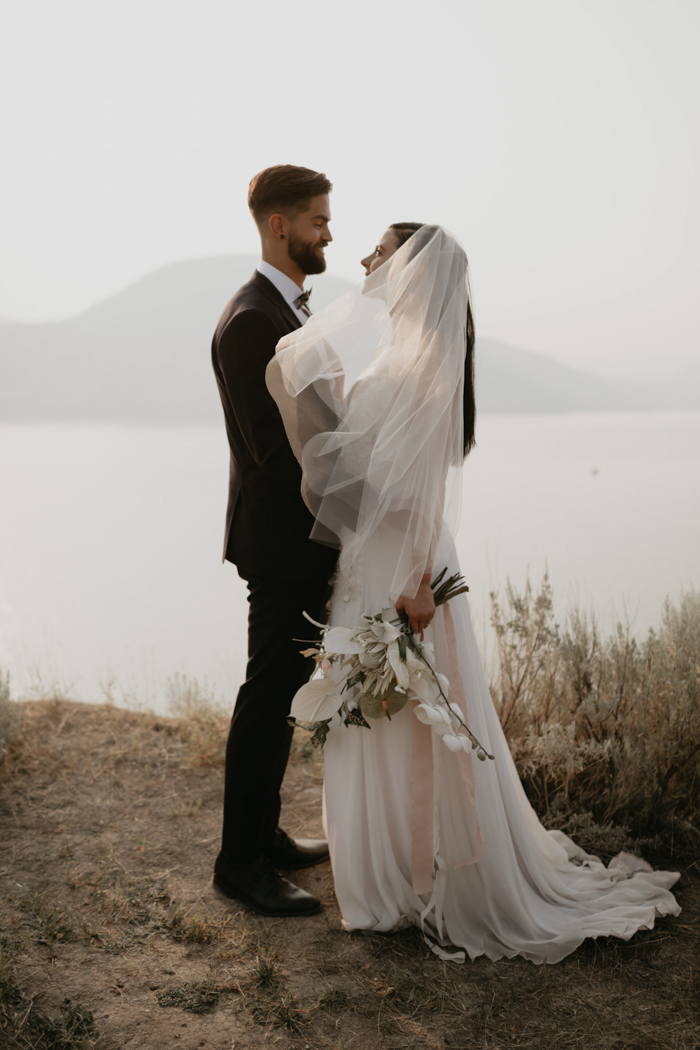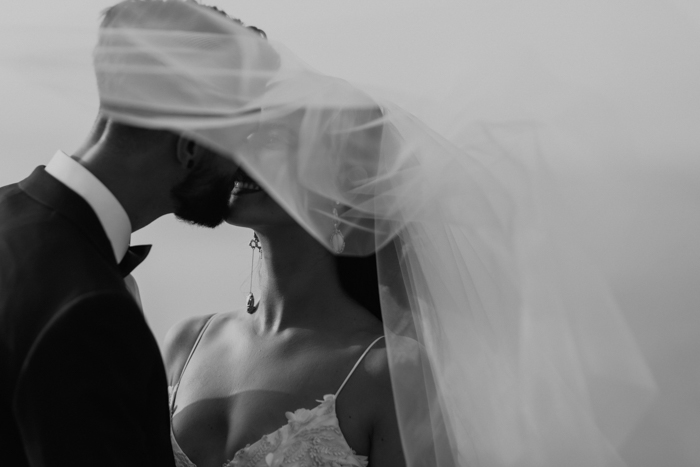 Going into it I didn't have a clear style inspiration; I just knew that I wanted to do a look that was me! On the wedding day, I did a look that is familiar to my style with my hair straight and slicked back with a side part and kept my makeup natural. I wore asymmetrical gold, shell earrings from Ellery and pointed closed toe heels by Stuart Weitzman. My dress was the Tulsa Gown by Bo and Luca, which is a hand-cut silk petal detailed dress made of silk chiffon. My dress was everything I had envisioned, it accented my curves and shape in the best way, keeping it effortless but sexy all at the same time!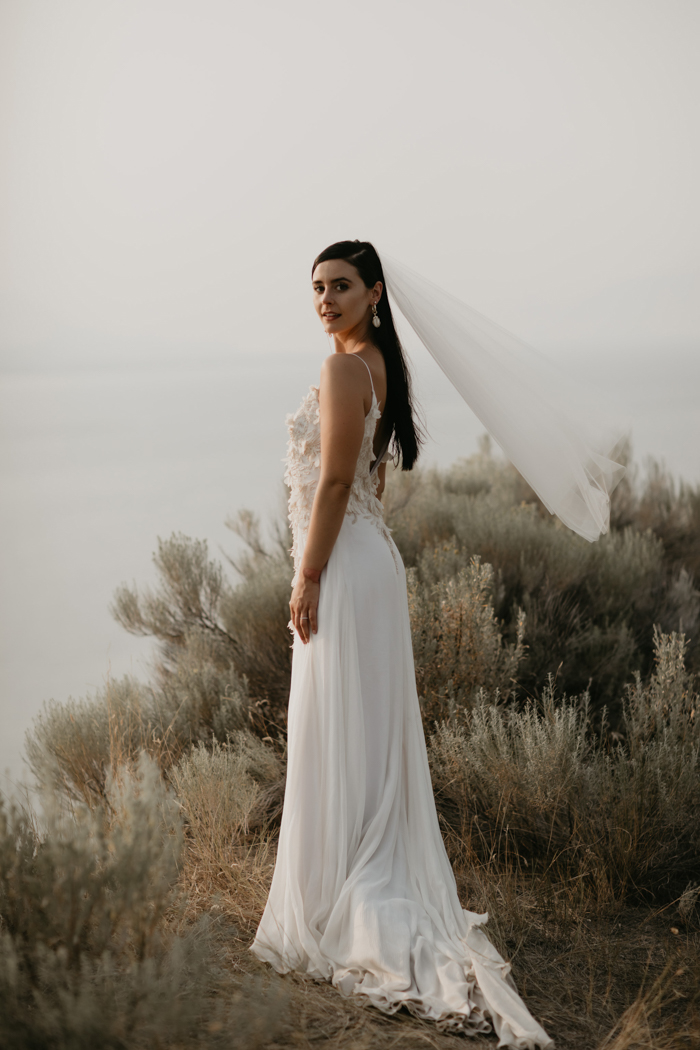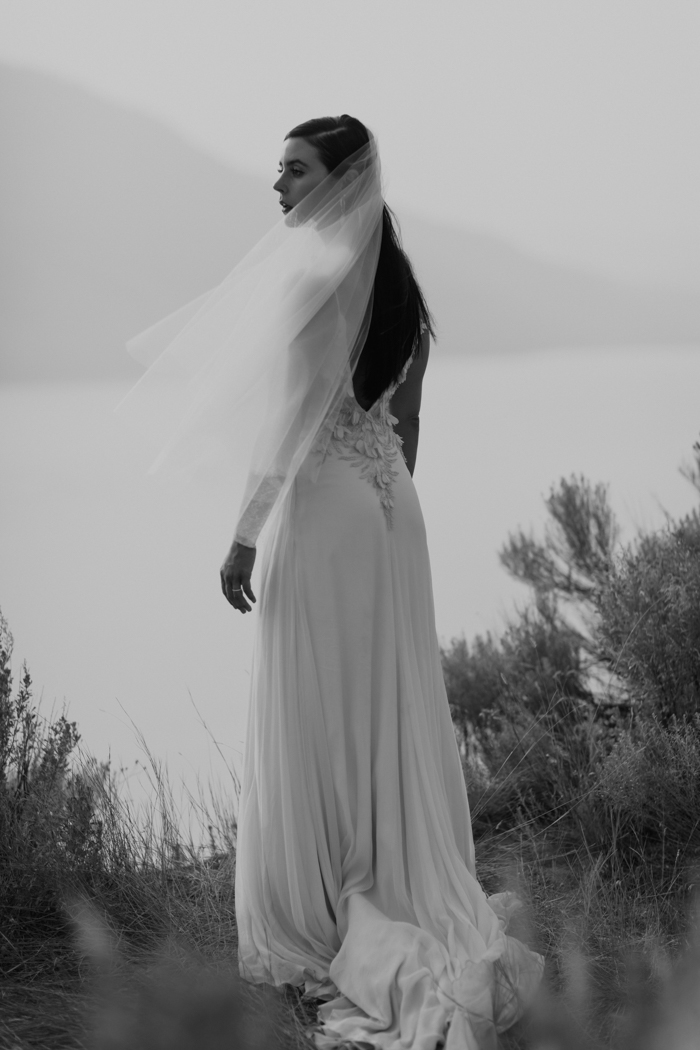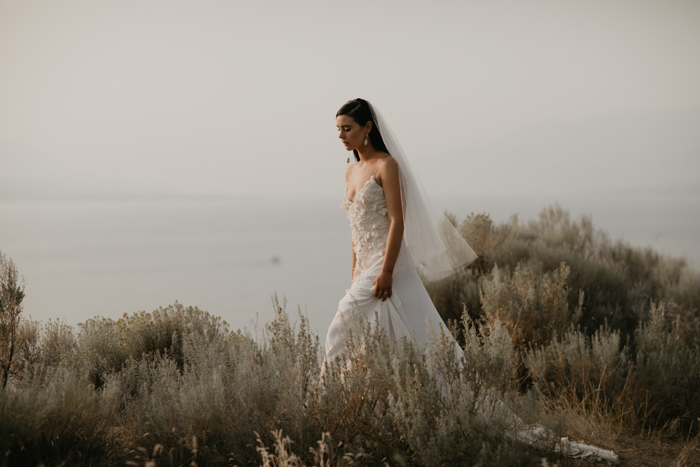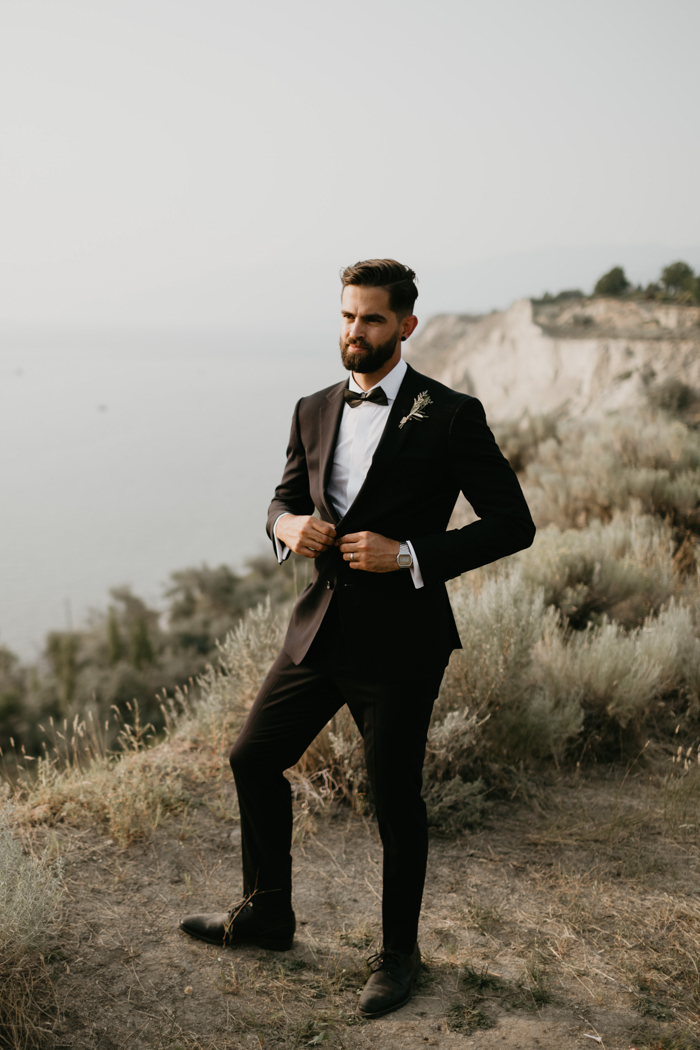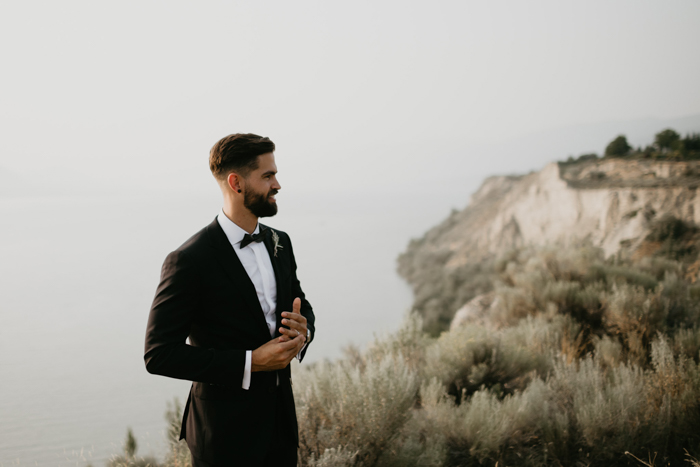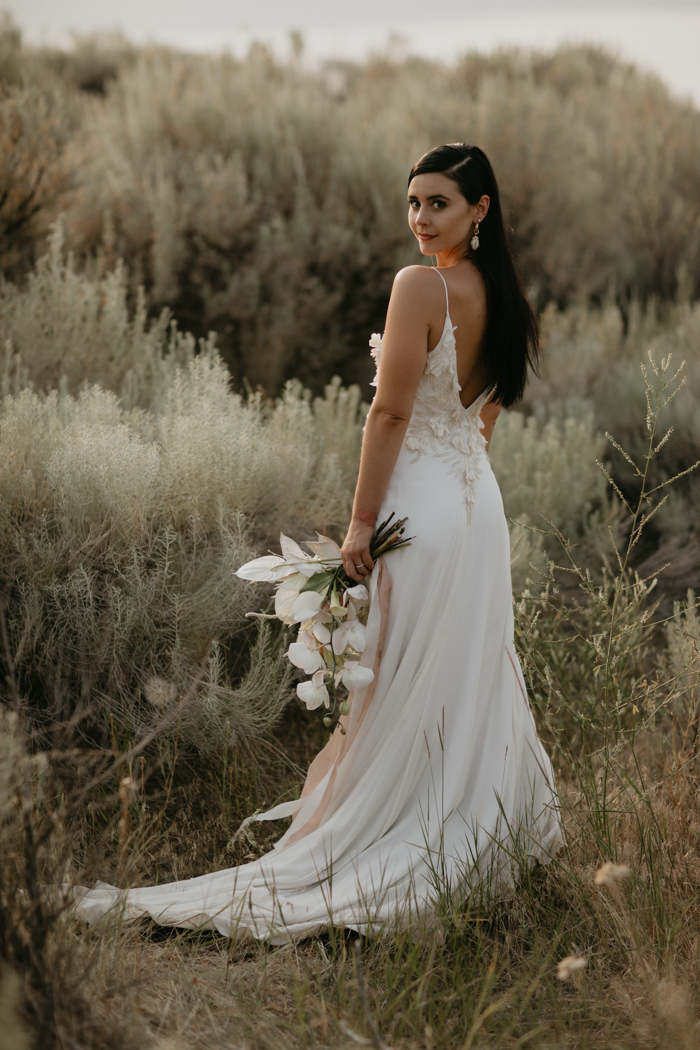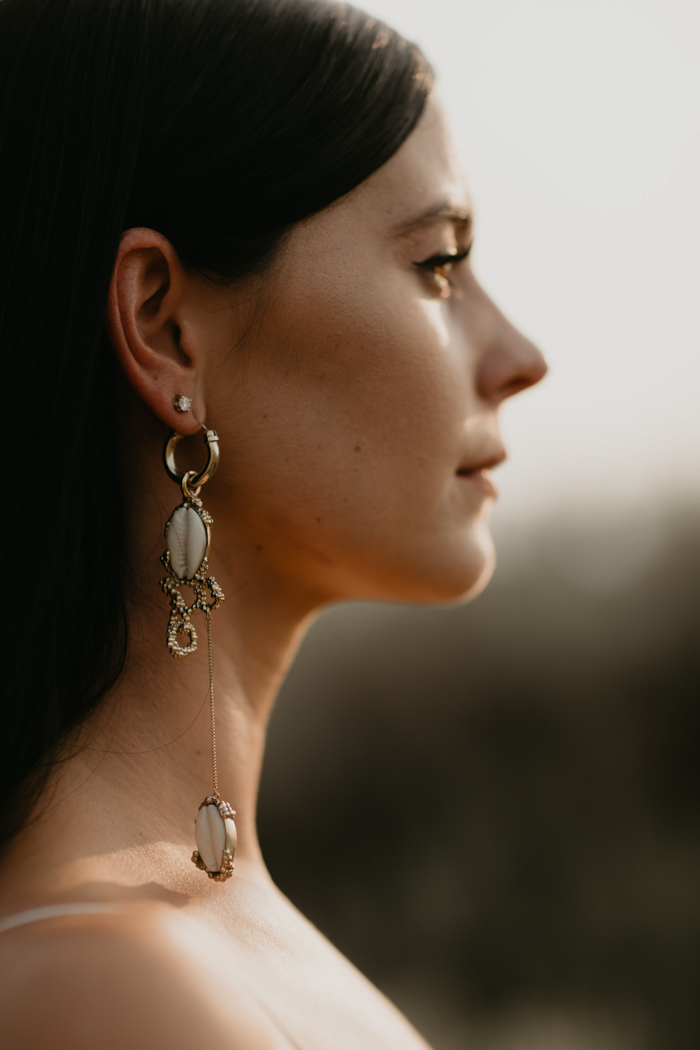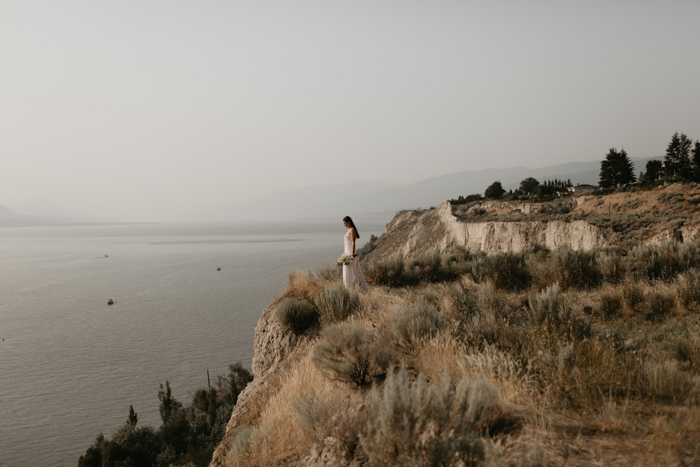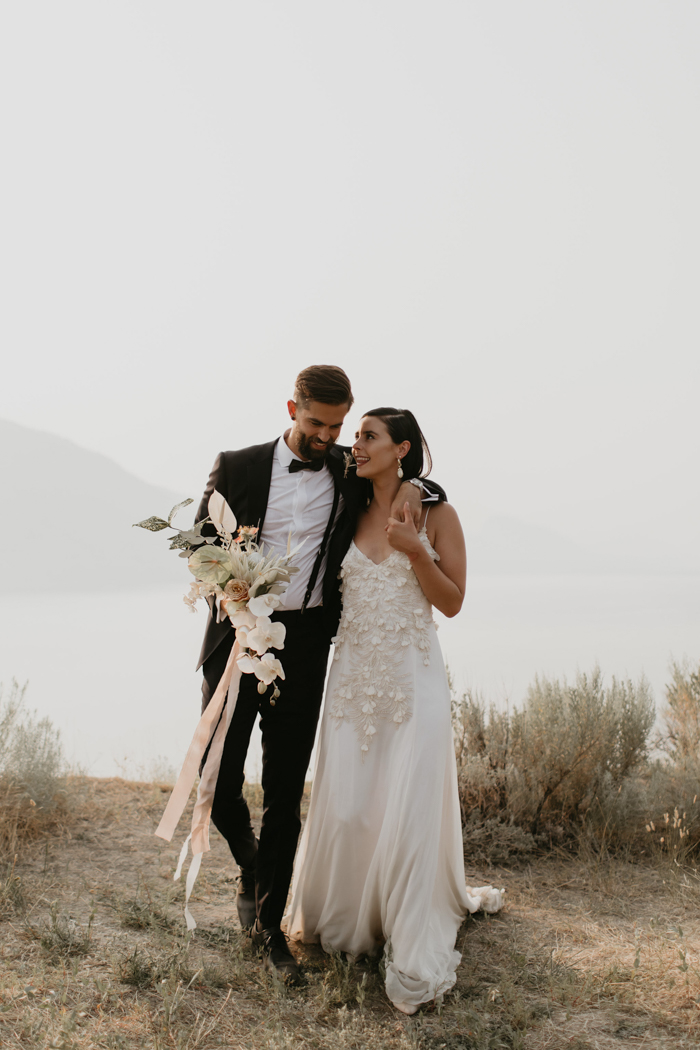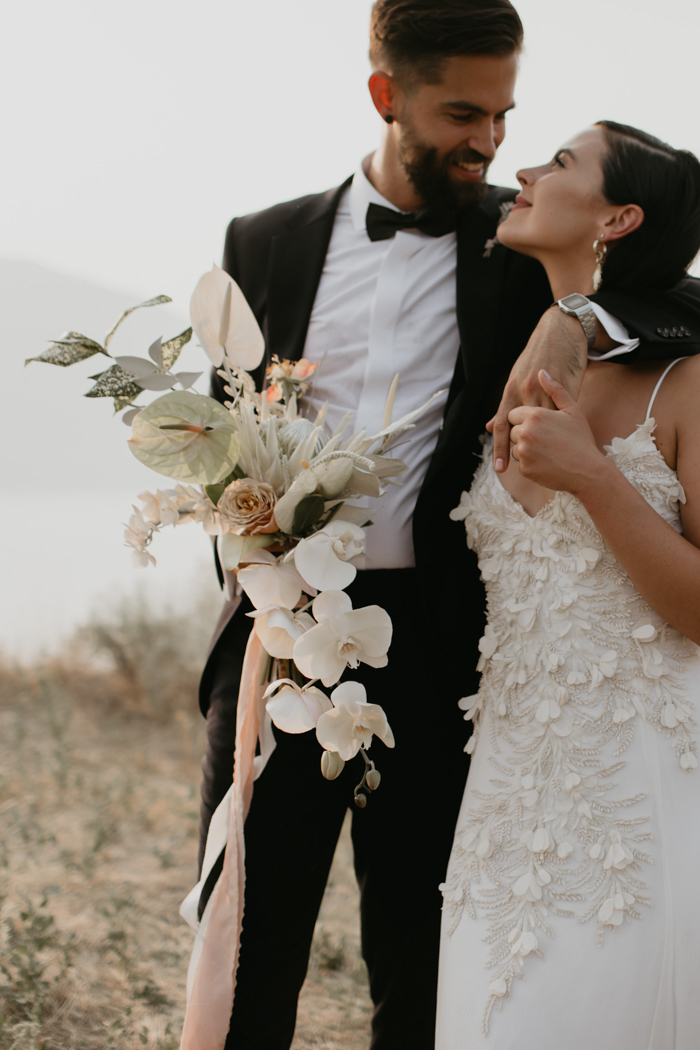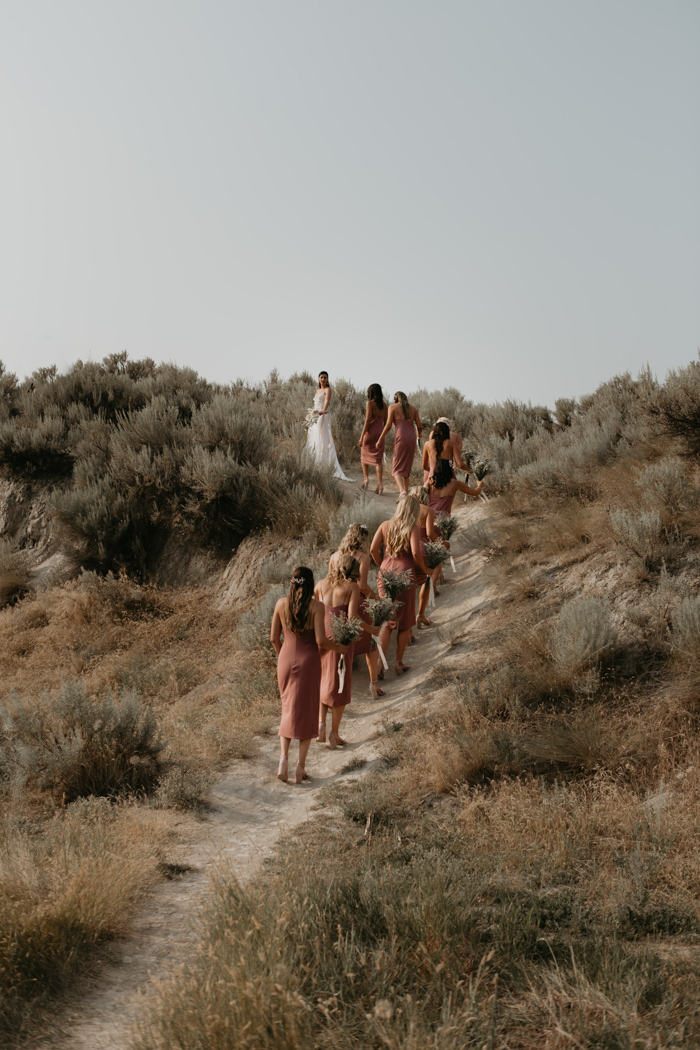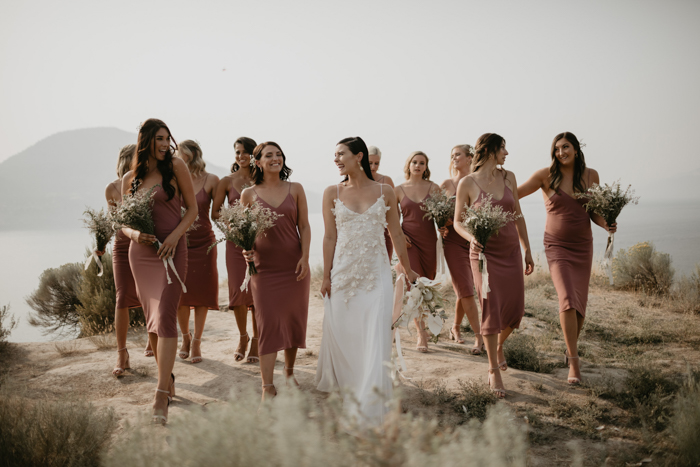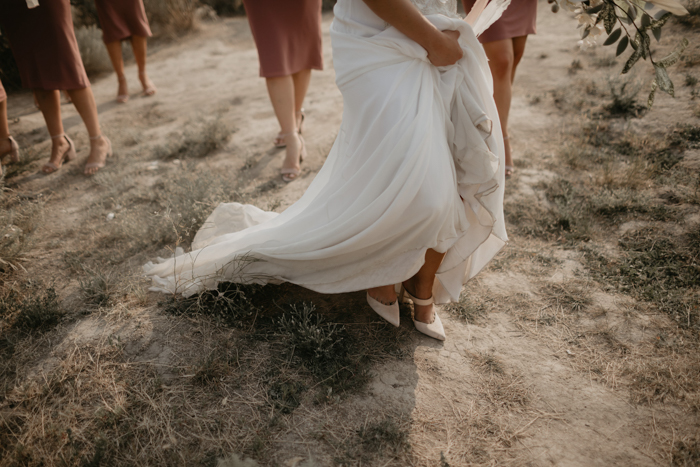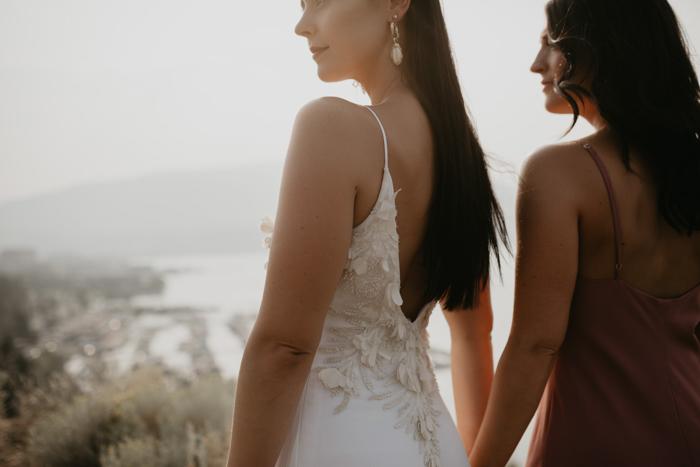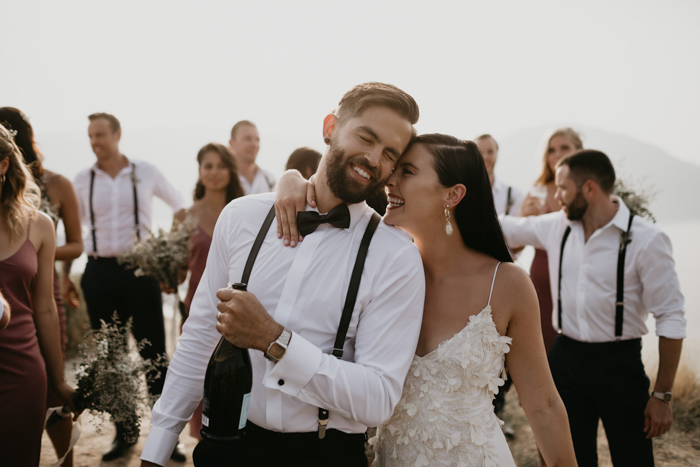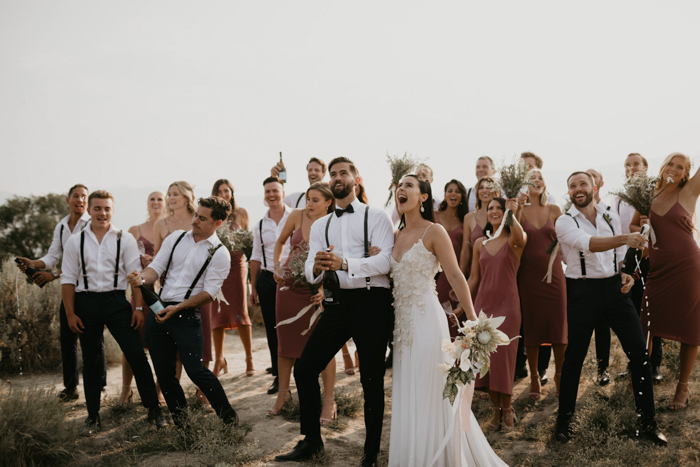 Honestly, our biggest advice for planning a wedding is to surround yourself with people who understand what you want, whether that's a wedding planner, decorator, your mom, or even best friend, make sure whoever is helping you see what you see. For me, I knew exactly what I wanted but needed help bringing that to life, and it took me time and patience to figure out who those people would be! Even in regards to a wedding planner, which I am so grateful to have had, I chatted with multiple planners before I found Steph, my angel, who was a perfect match! Don't rush the process, take your time, and be clear in what you are looking for. I get that sometimes it's hard, and not everyone has a clear vision, but find those people who will have you bring your ideas to life.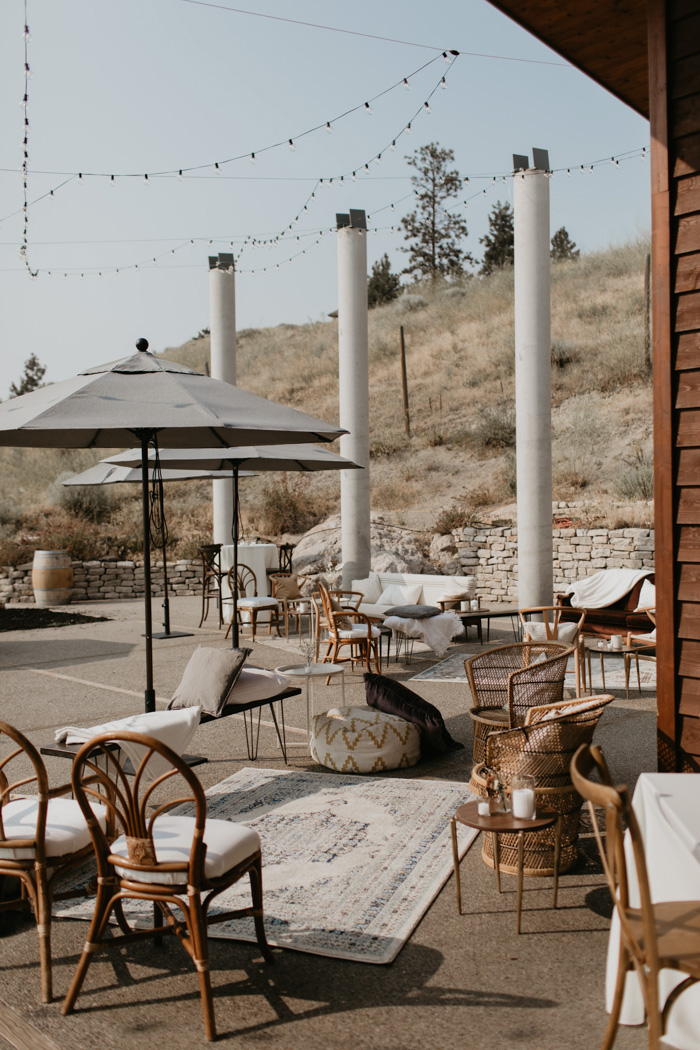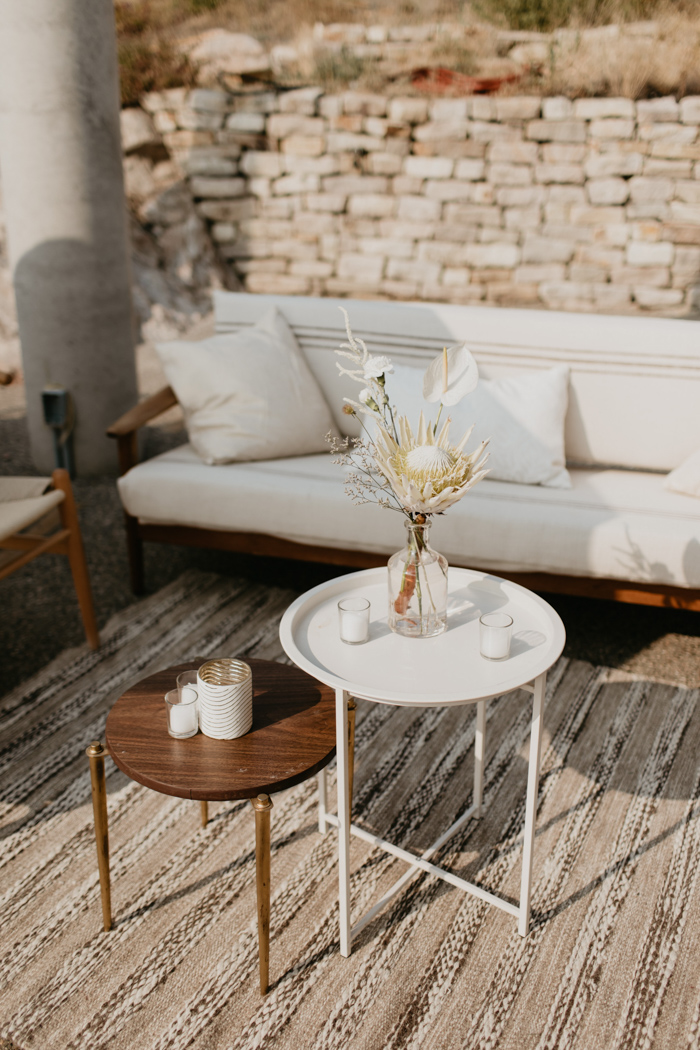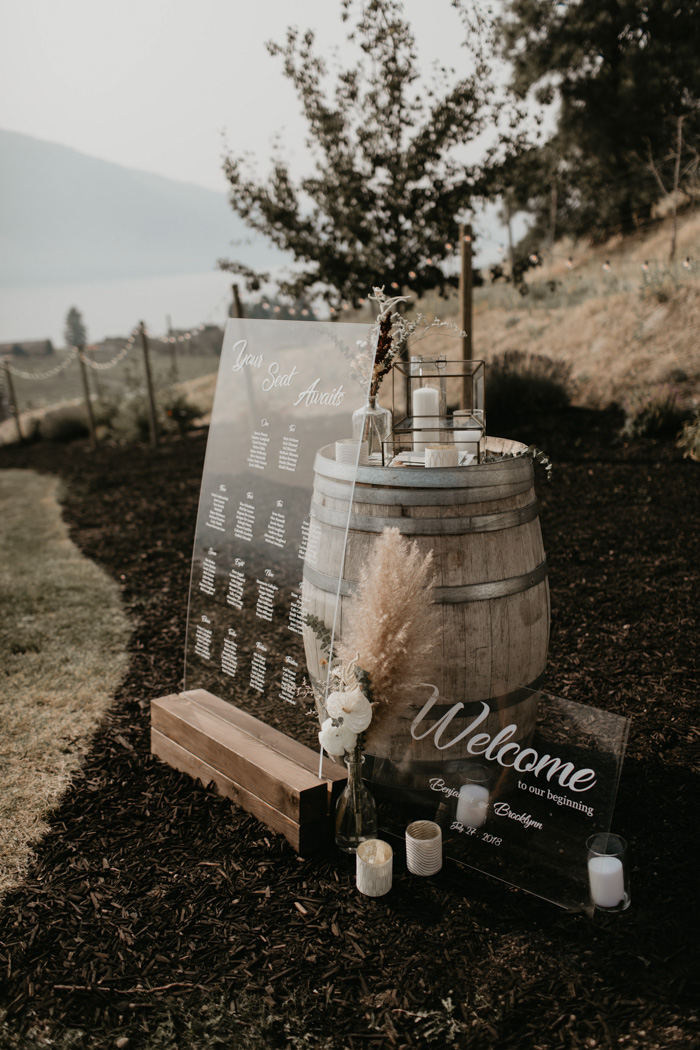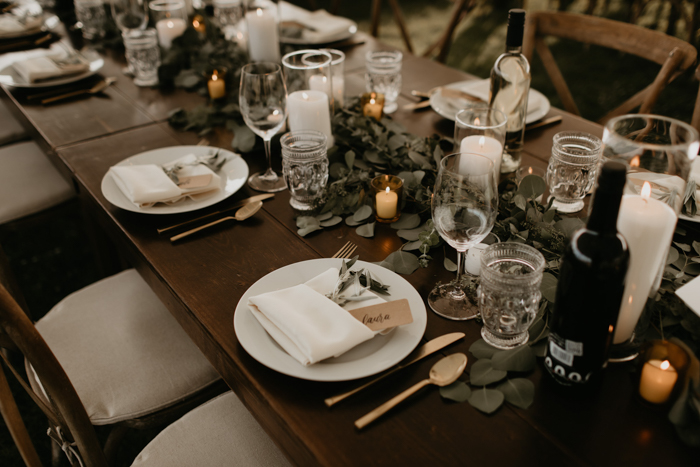 We just went along with our personal style. We wanted the wedding to be a reflection of us and what we love. We knew we wanted lots of flowers and foliage, beautiful outdoor decor, and lots of wine! We kept the look and feel very natural, having only neutral colors and delicate details.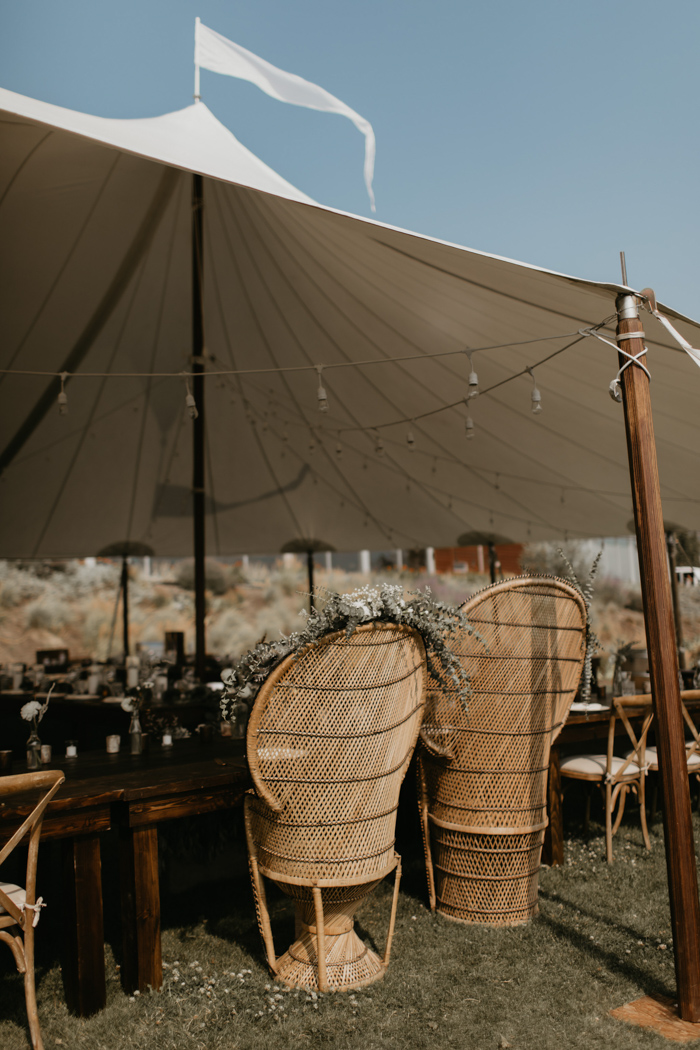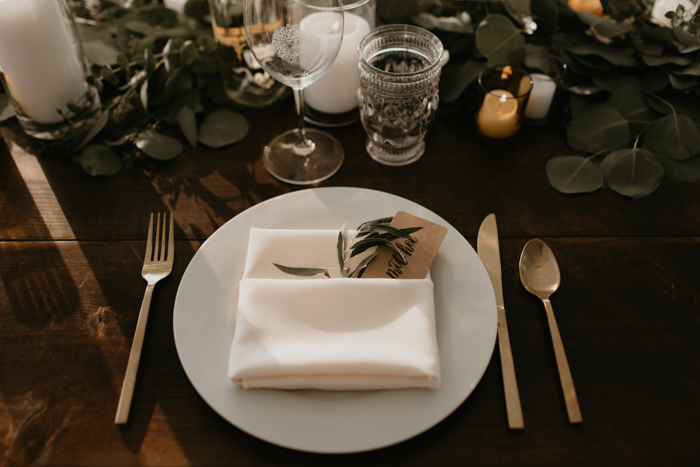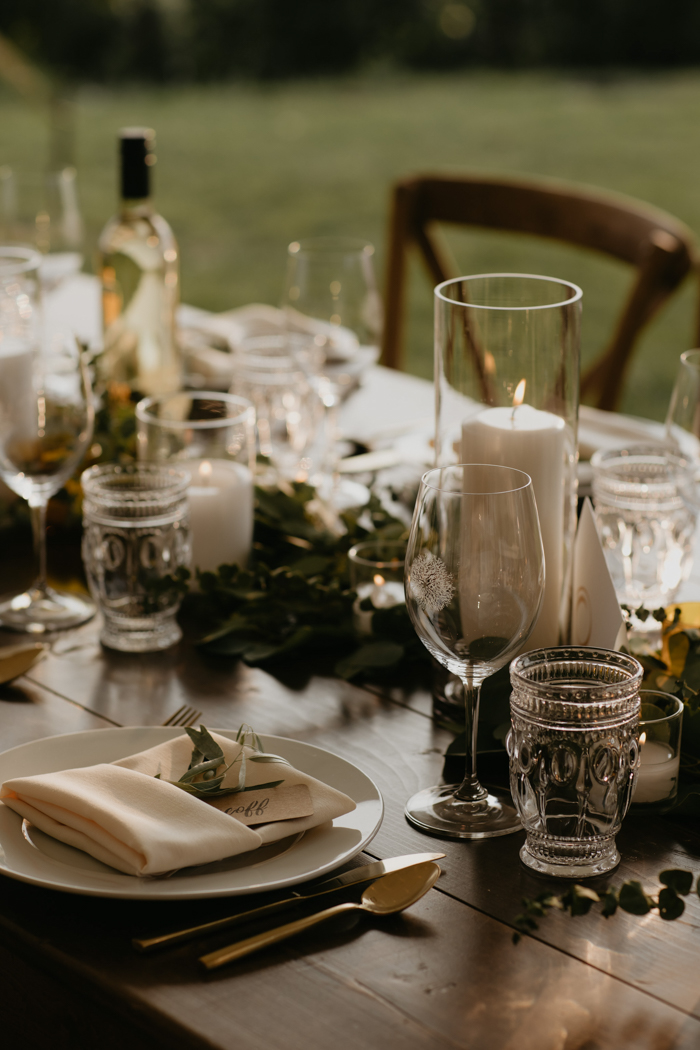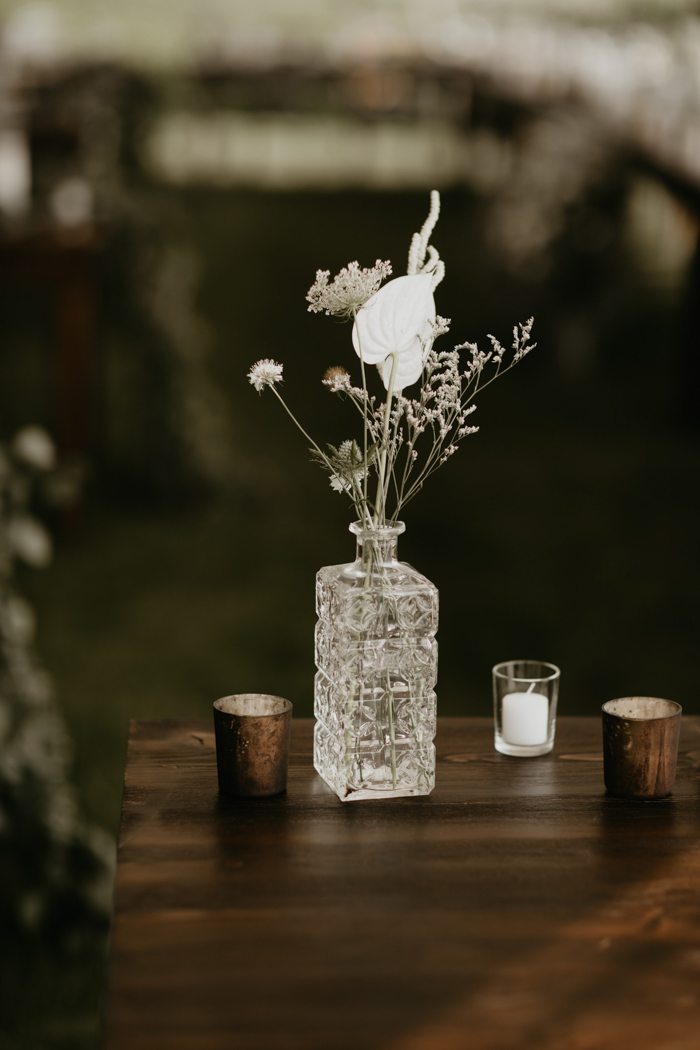 We did something a little unconventional and had food stations instead of a buffet style or sit down meal. Food was always an important part of the wedding, so we met with Poplar Grove's incredible chef to create a unique, dynamic, and delicious menu. We had a few different stations — a cheese and bread station, a meat station with beef tenderloin and potatoes, a fresh seafood station with seared octopus and ceviche, and a salad station with a variety of salads and veggies. It was a lot of food, but everybody loved it and went back for seconds, some even thirds!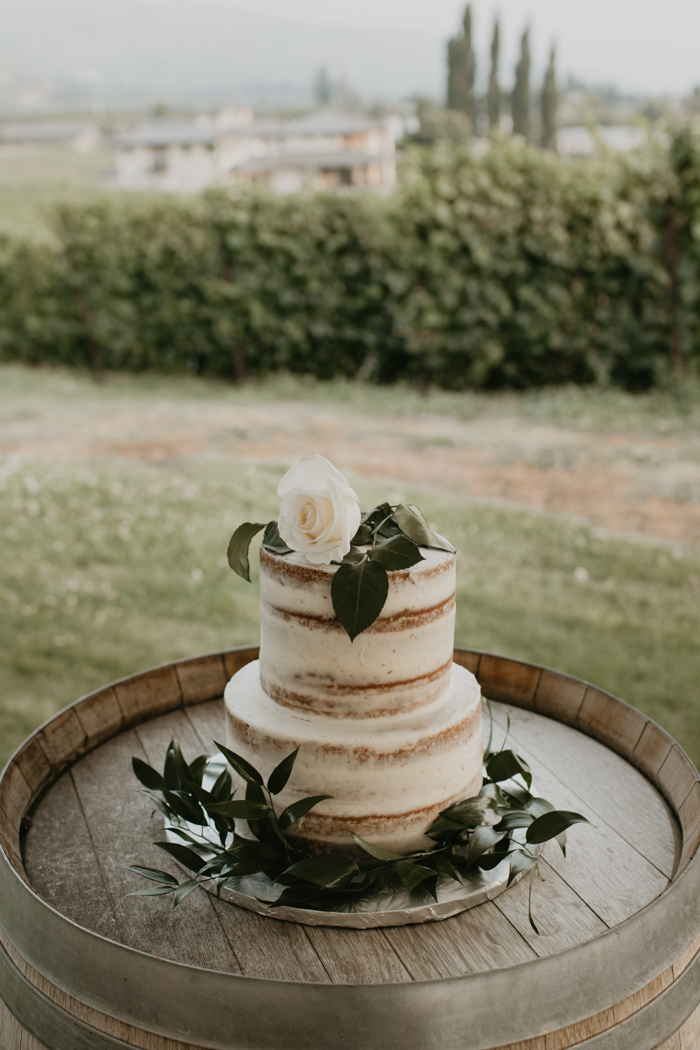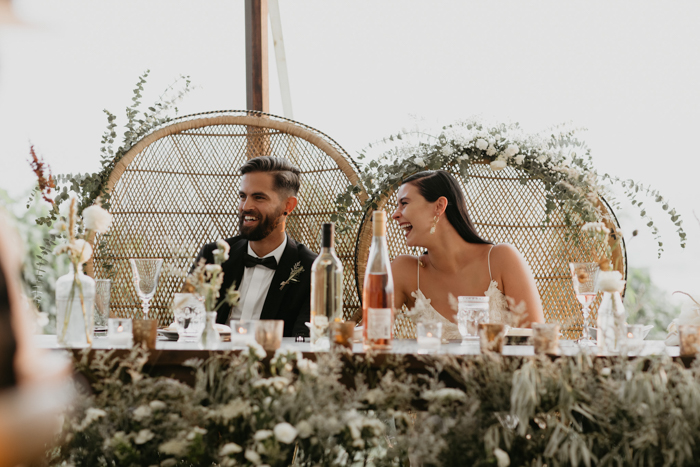 The whole day was amazing, but the speeches were probably the most memorable! The speeches were hilarious, beautiful and even lyrical as my husband and his groomsmen surprised the guests and me with a song! We will never forget those moments.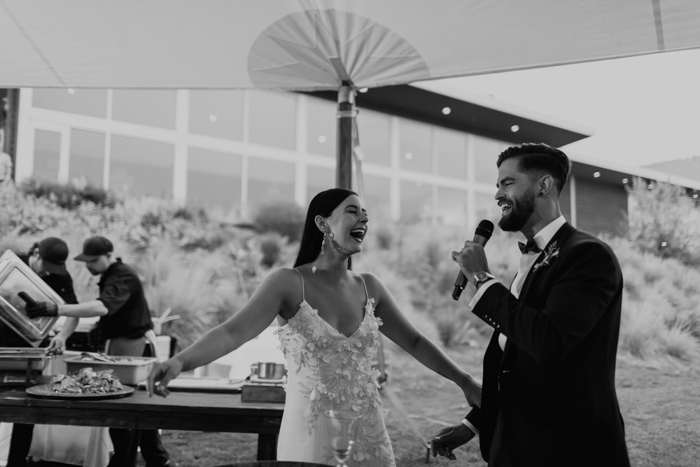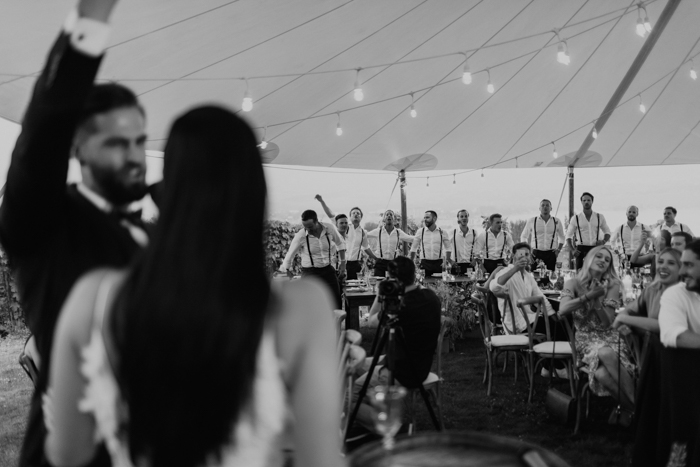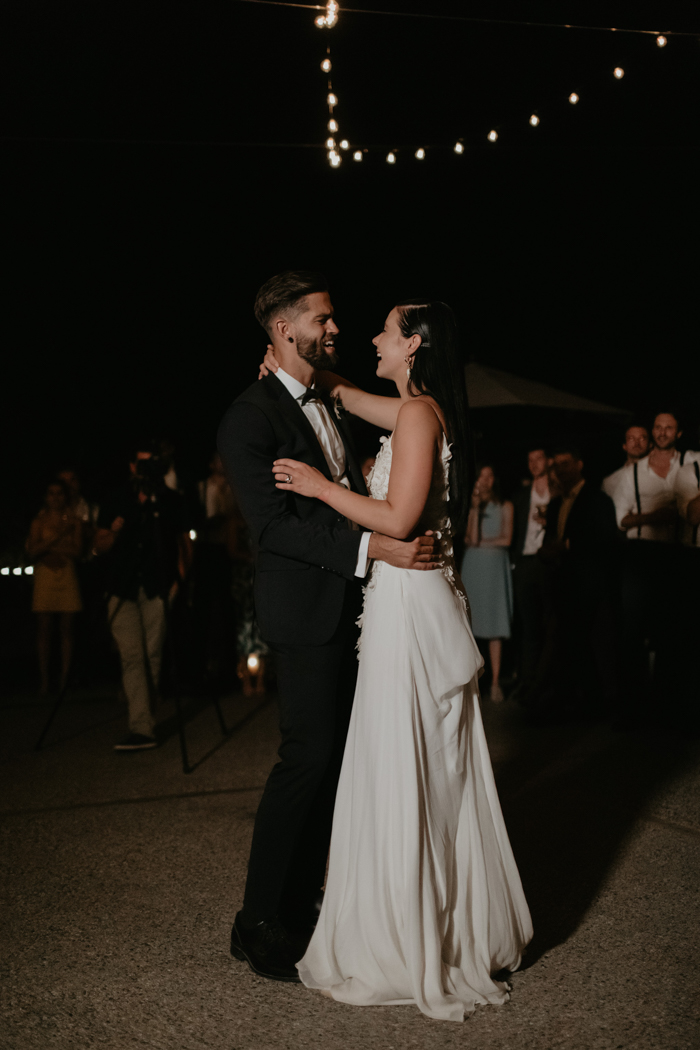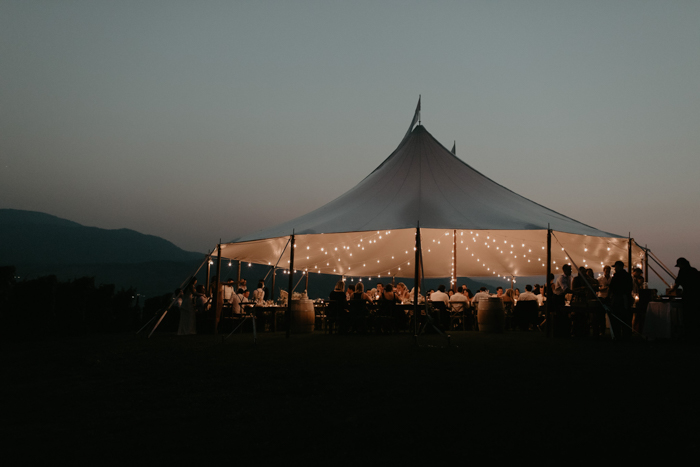 Congratulations to Brooklynn and Benjamin, and a special thanks to Meghan Hemstra Photography for sharing this beautiful Poplar Grove Winery wedding! Want to see more winery wedding inspiration? This Sonoma fairy tale wedding came to life at Viansa Winery!