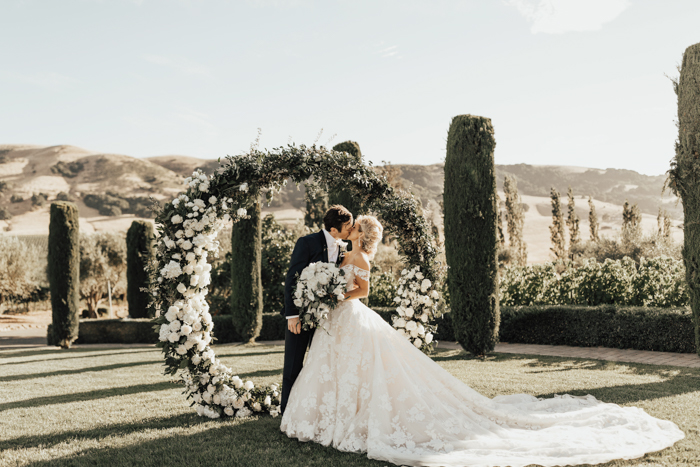 After years of long-distance dating and many trips to their favorite wineries, Jessica and Kyle finally got their fairytale wedding at Viansa Winery in the iconic California wine country! Their day was a mix of classic and vintage styles, and their planner from So Eventful made it all come together seamlessly. Angella Floral Design created one of the most stunning floral circular ceremony backdrops we've seen, in addition to the bride's cascading bouquet and lush centerpieces. The couple also added sweet personal touches, such as a corner staged with family heirlooms and love stories that inspired their own beautiful story. We simply can't get enough of these gorgeous photos Anna's Photography captured of this fairytale California wedding!
The Couple:
Jessica and Kyle
The Wedding:
Viansa Winery, Sonoma, California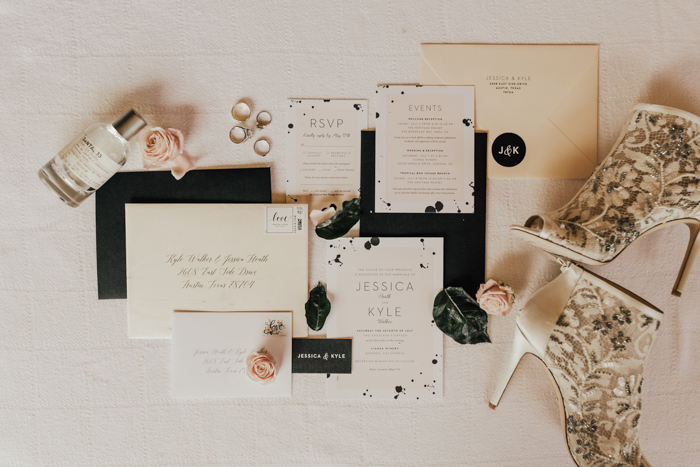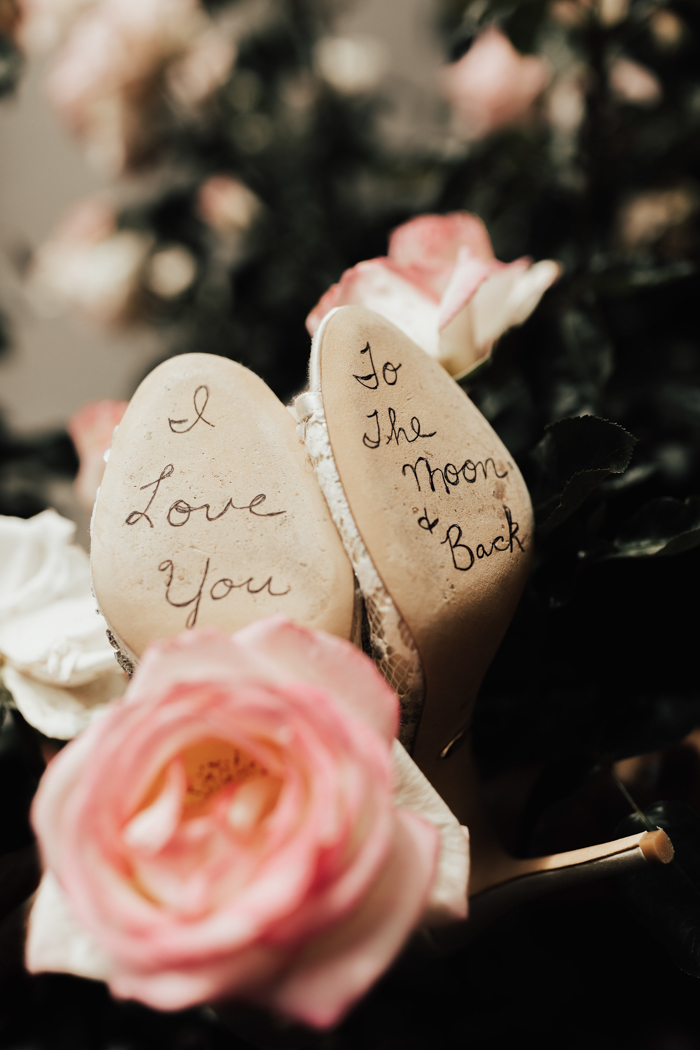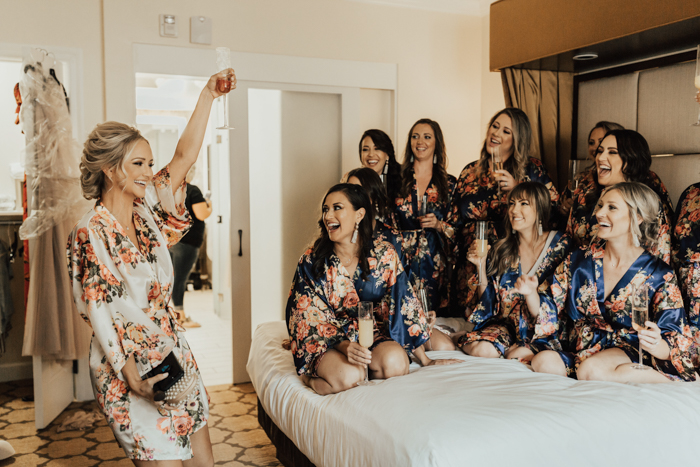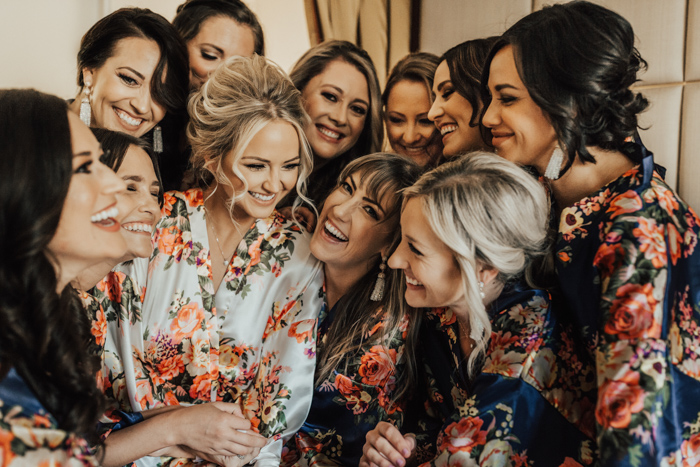 We wanted our wedding to feel personalized with elements that were sentimental and special to both of us. Of course, we wanted it to be beautiful and we were going for that wine country fairytale wedding look with the decor, but more than anything, we wanted this day to reflect us as a couple. The things we love, the people we hold dear, where we grew up, things we have grown to enjoy together and other unique touches that make our wedding unique and special to us.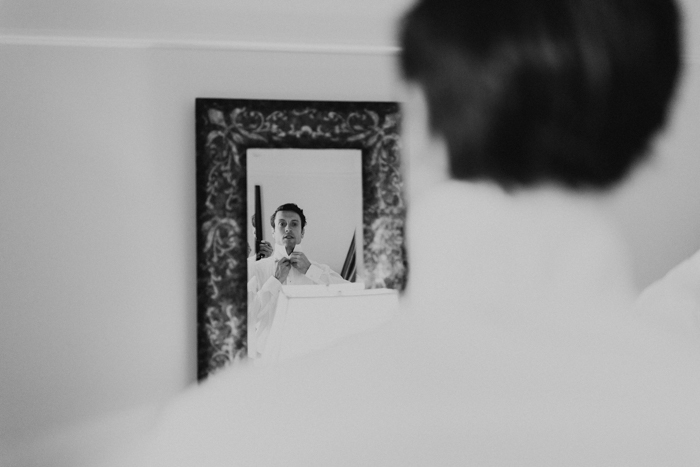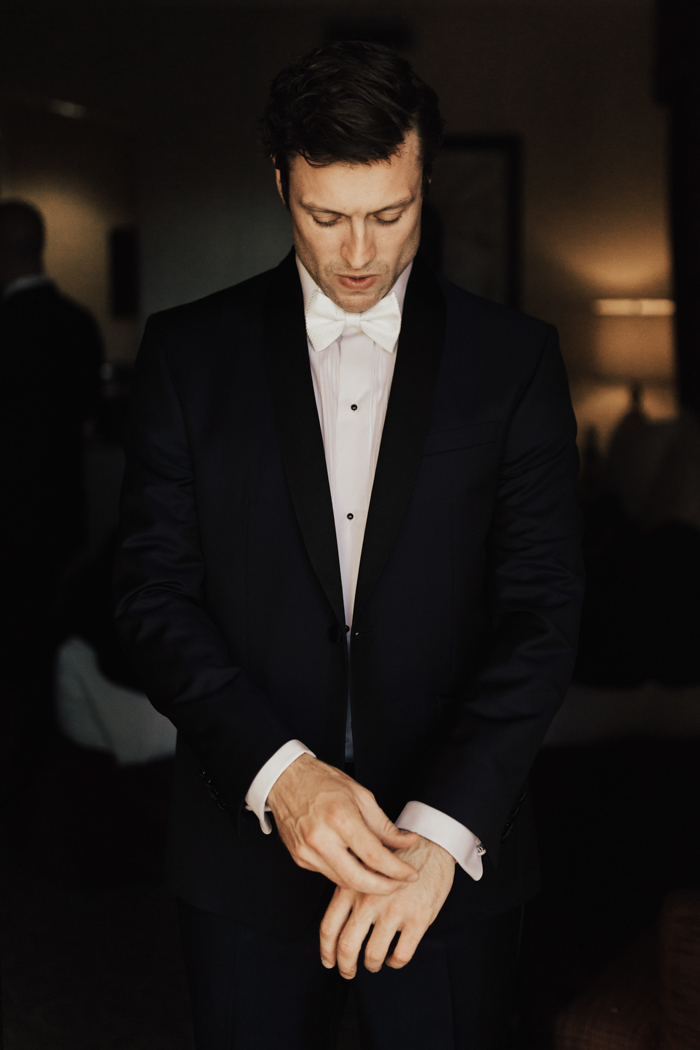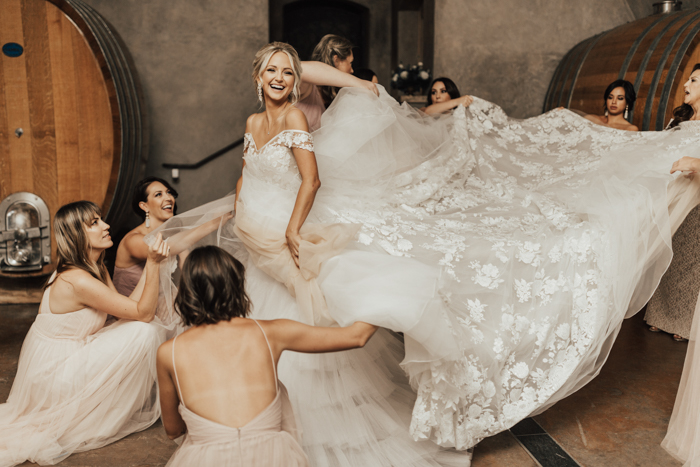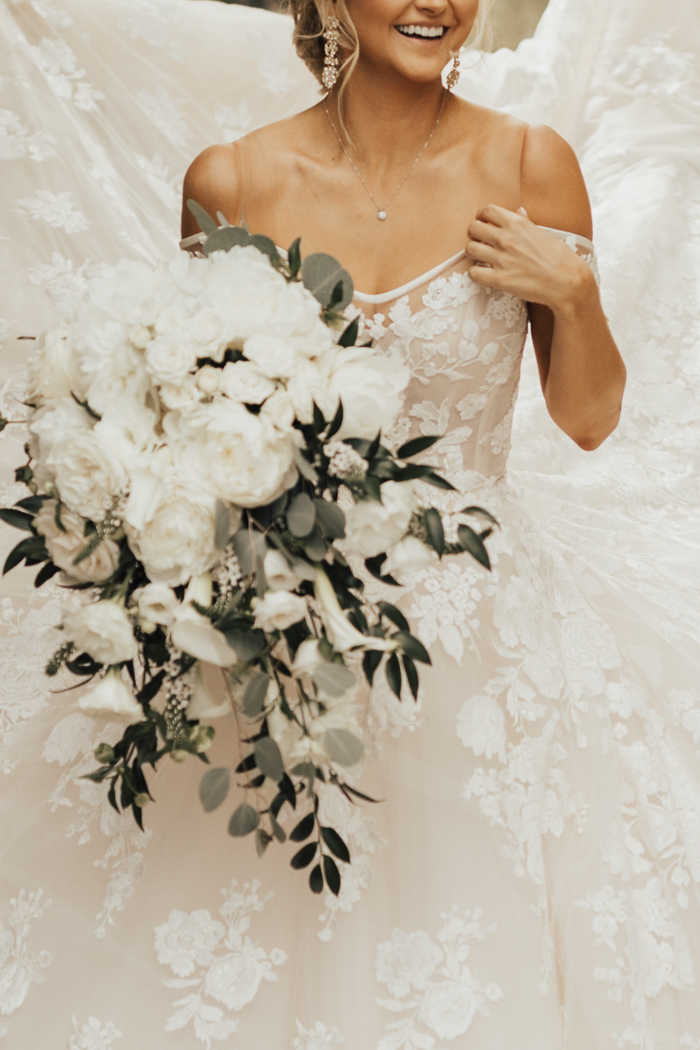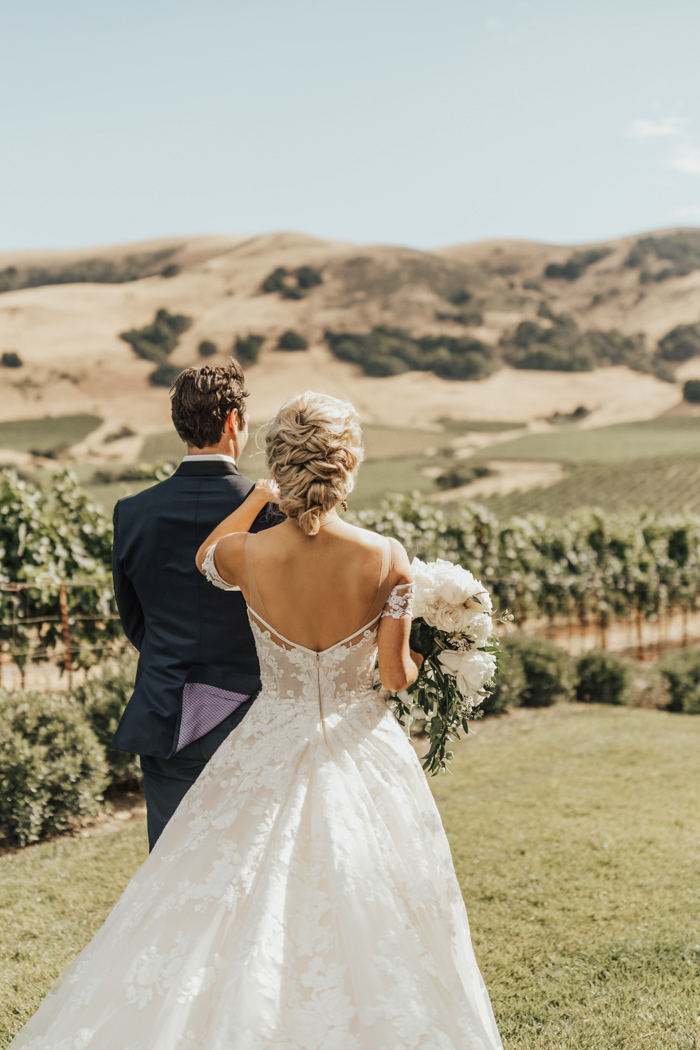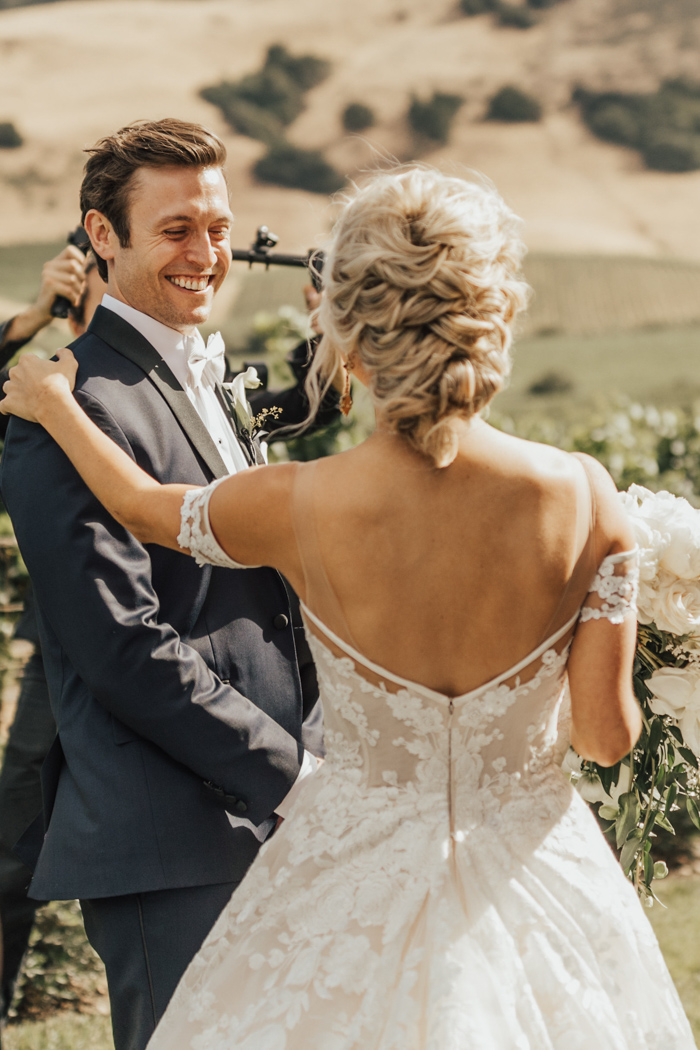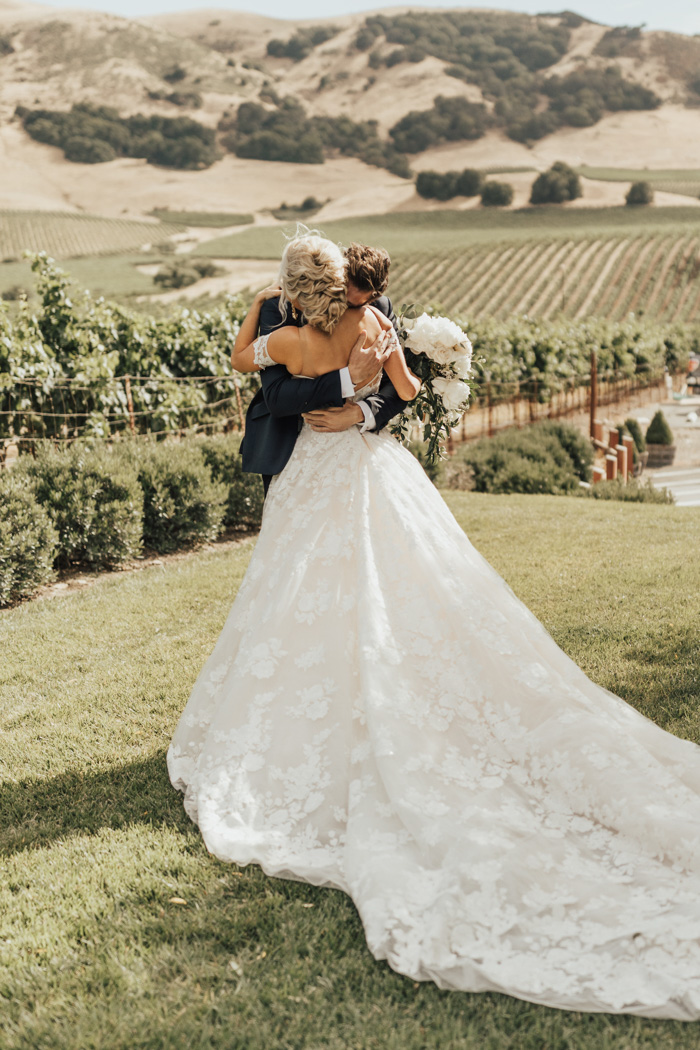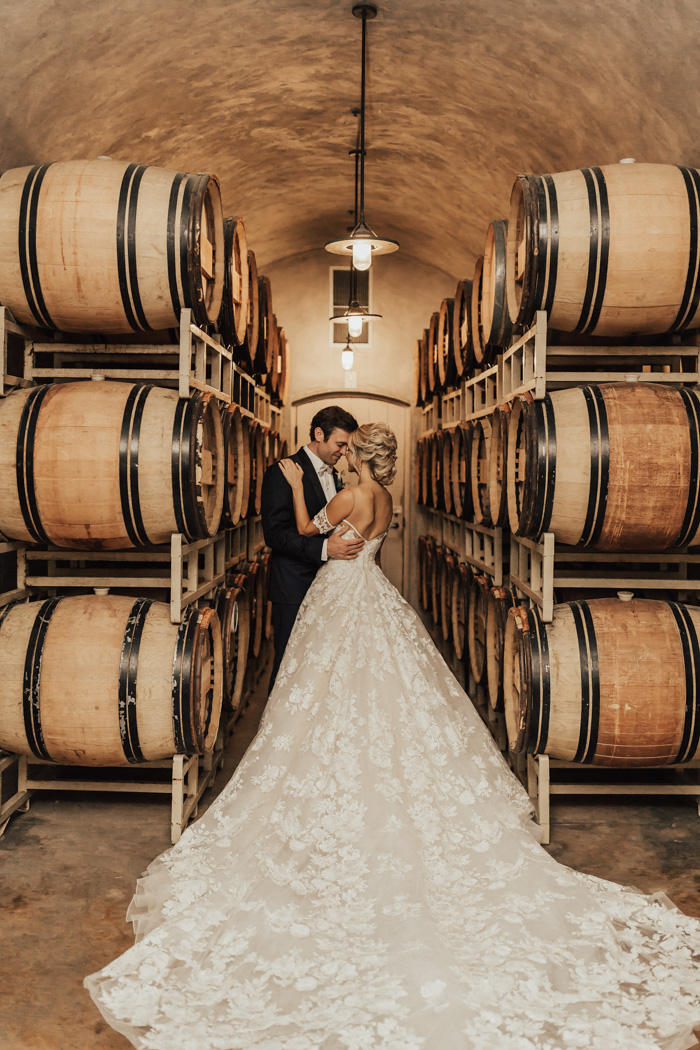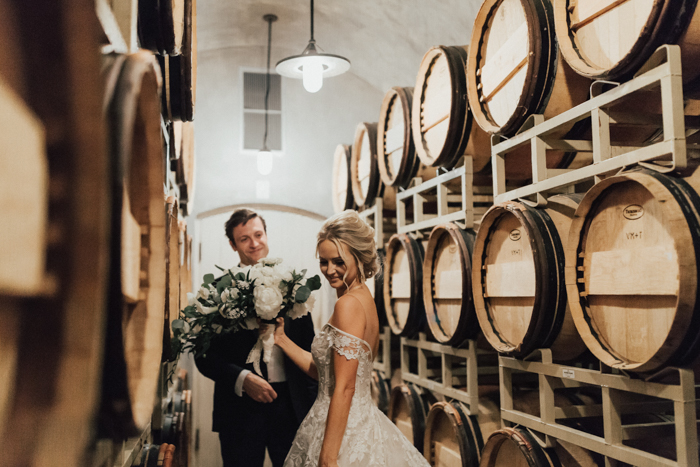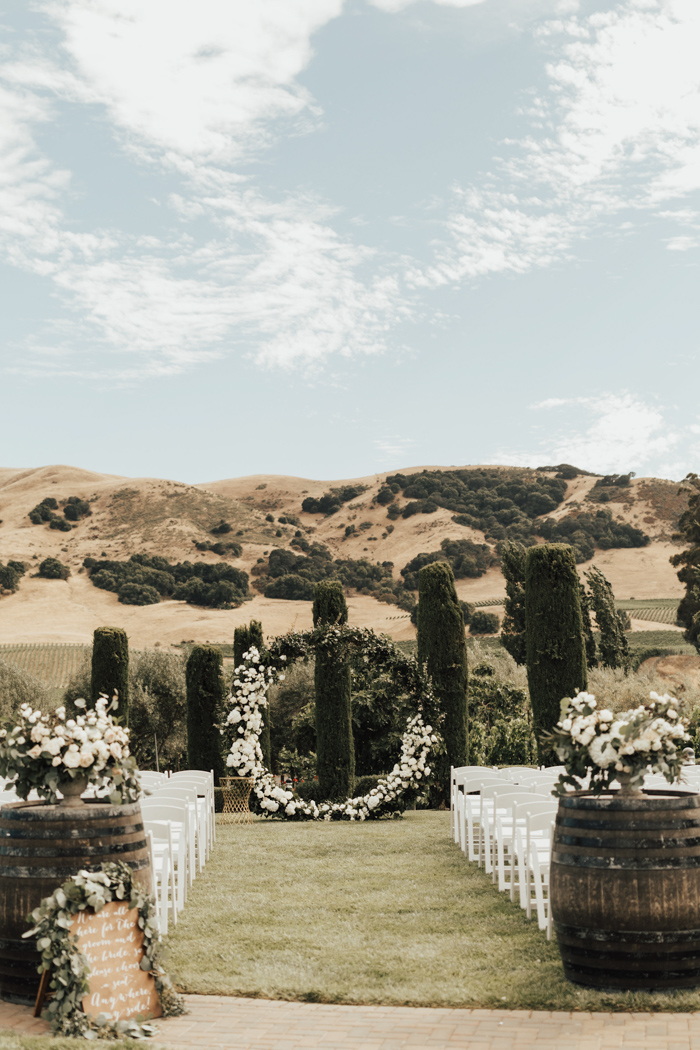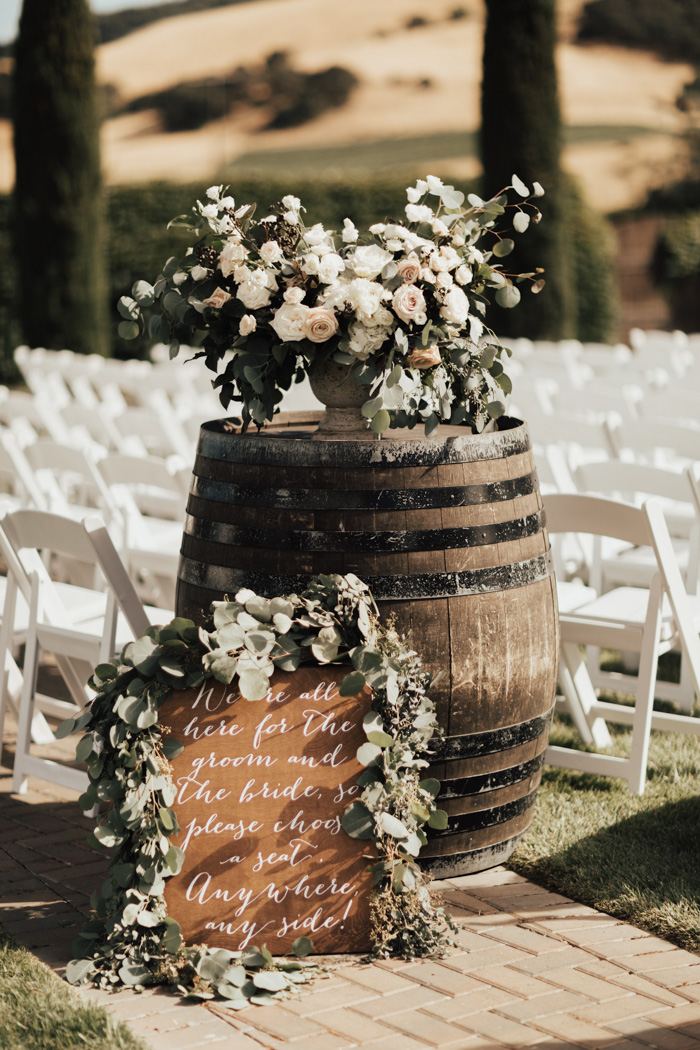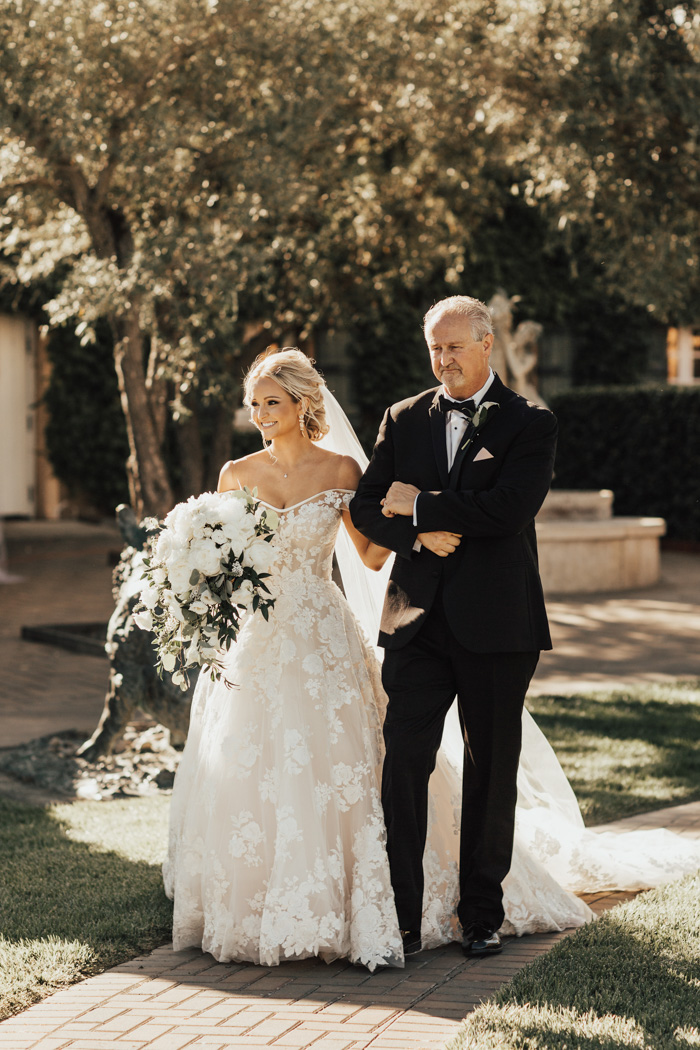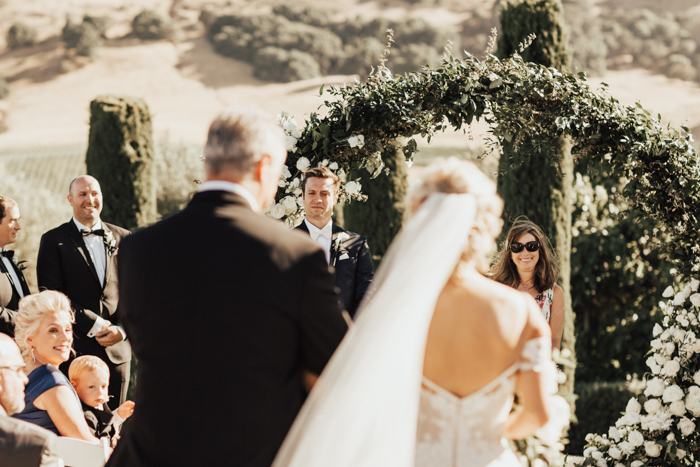 Reading our vows was the most memorable part of the day! We decided to write our own vows — and we also kept them secret from one another — so reading them on the wedding day during the ceremony was the first time each other had heard what the other had written. It was very emotional! I know we both struggled to get through our vows without crying! It truly felt like the happiest moment of our lives as we listened to one another vow to love, cherish, respect and care for one another for the rest of our lives.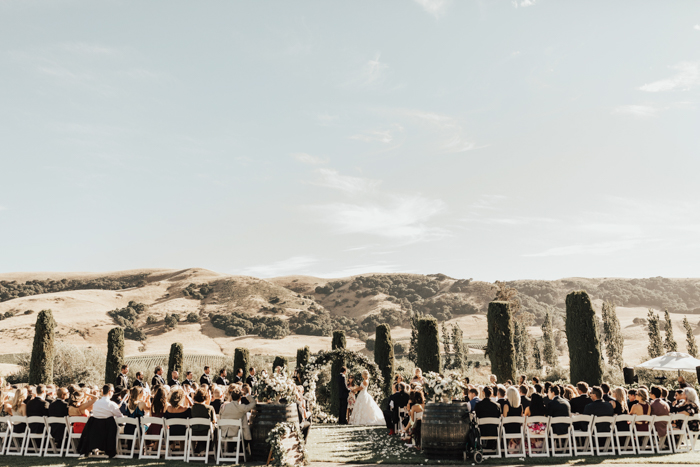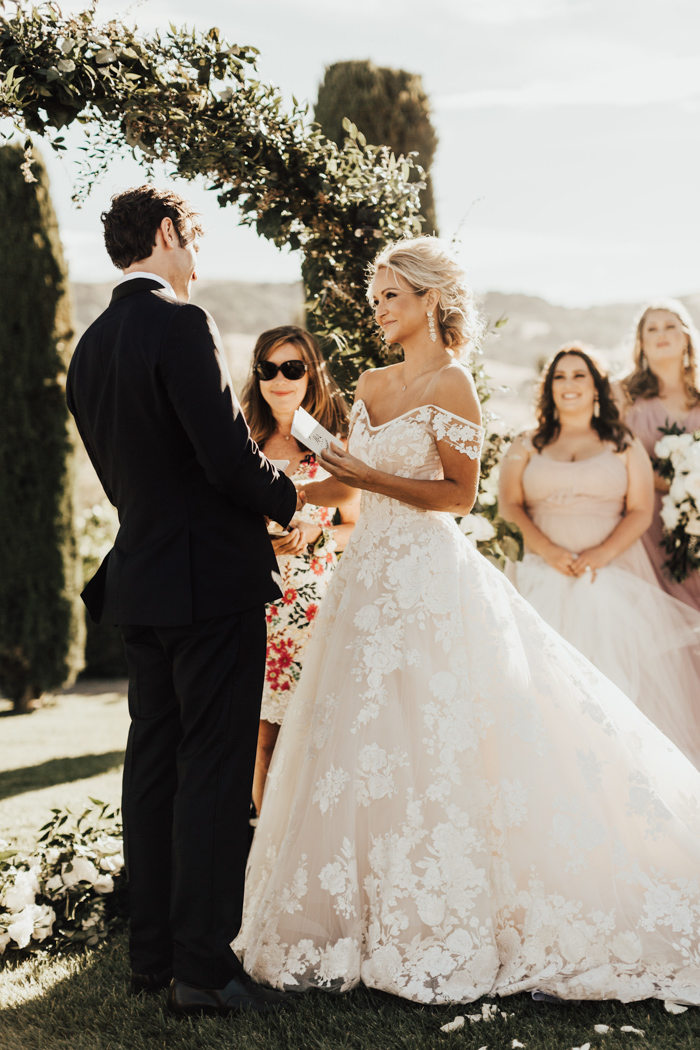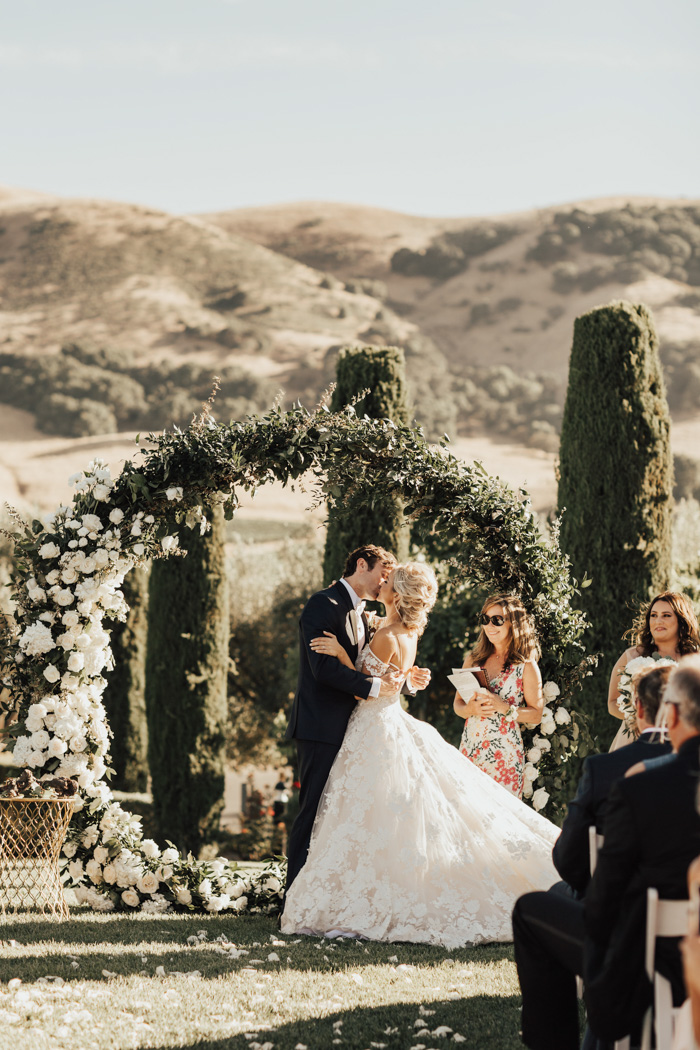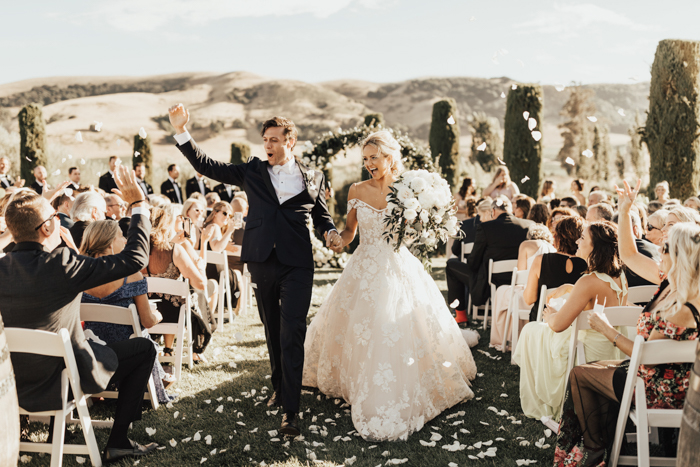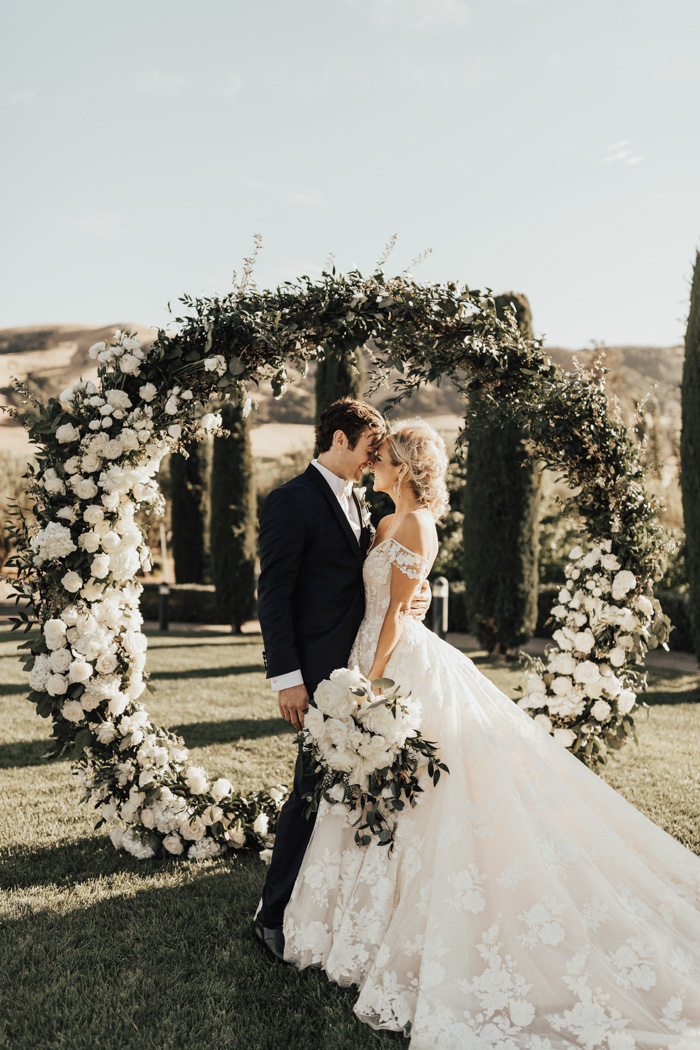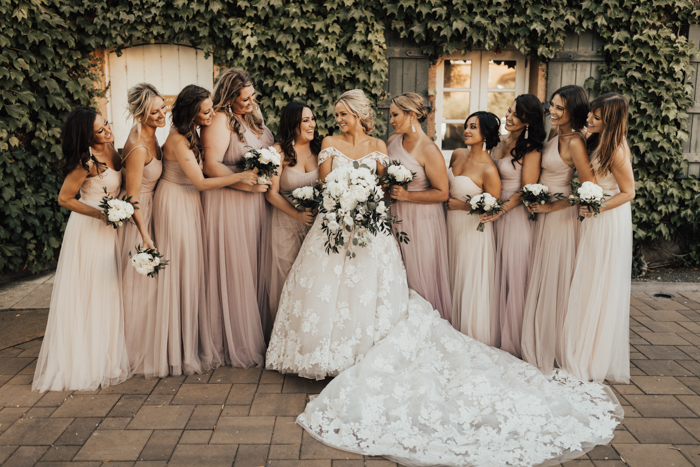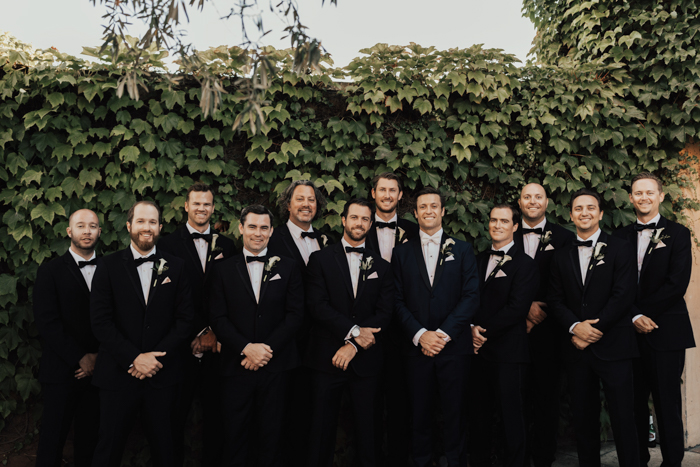 We wanted our wedding to feel like a fairytale. All the way from the long trained, ball gown Jessica wore to the heritage area that highlighted family heirloom items and wedding dresses from near and dear family members and love stories before us, to the vintage white car we left in. Every moment was magical and it truly did feel like a fairytale.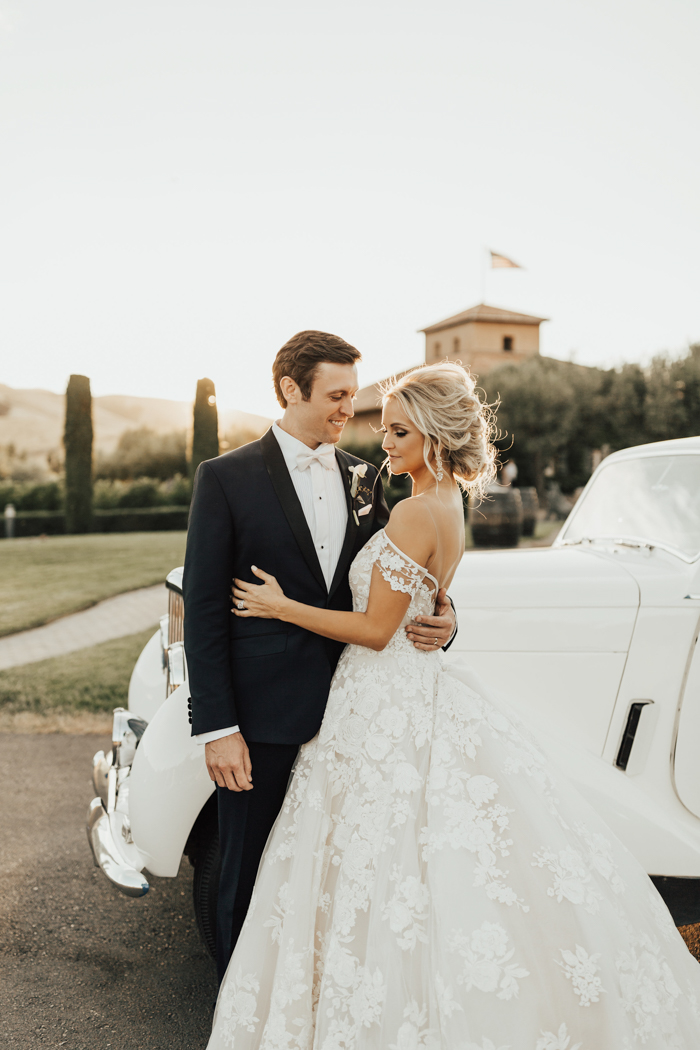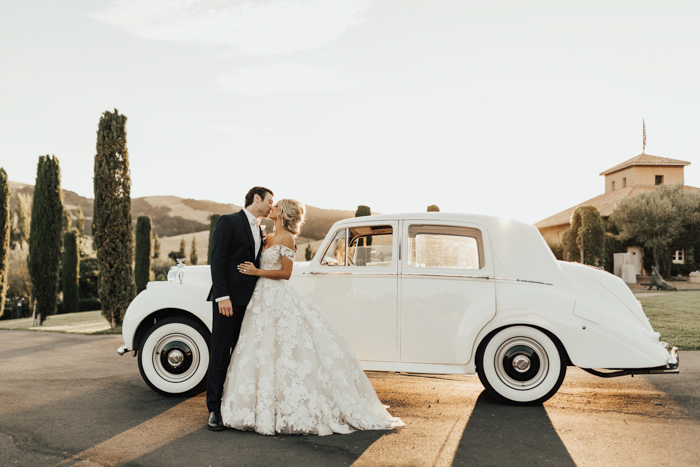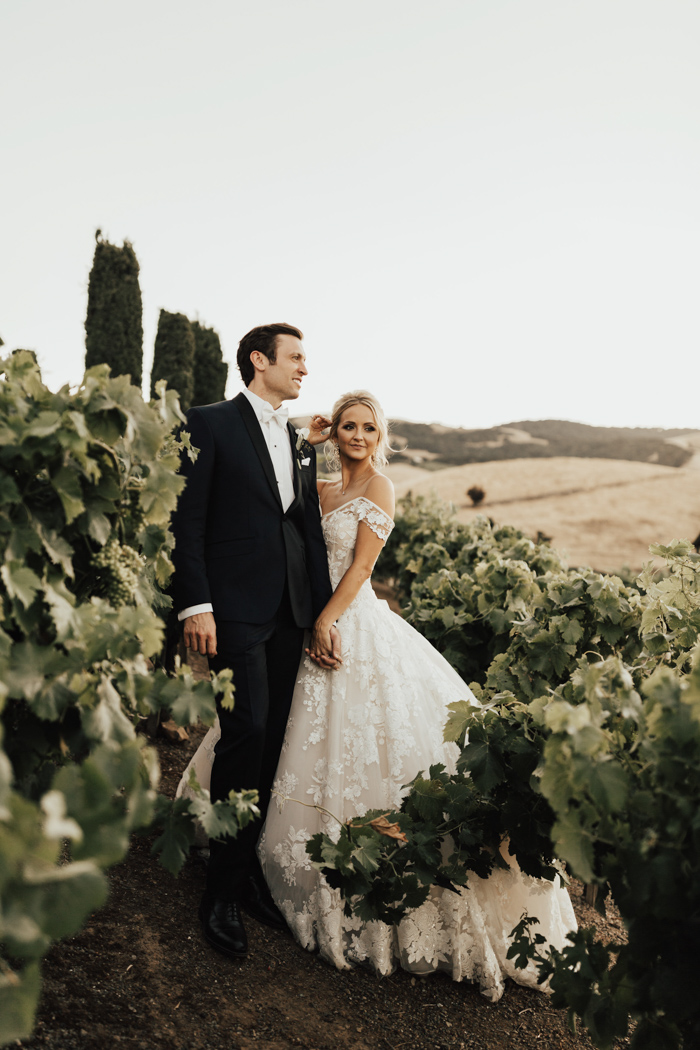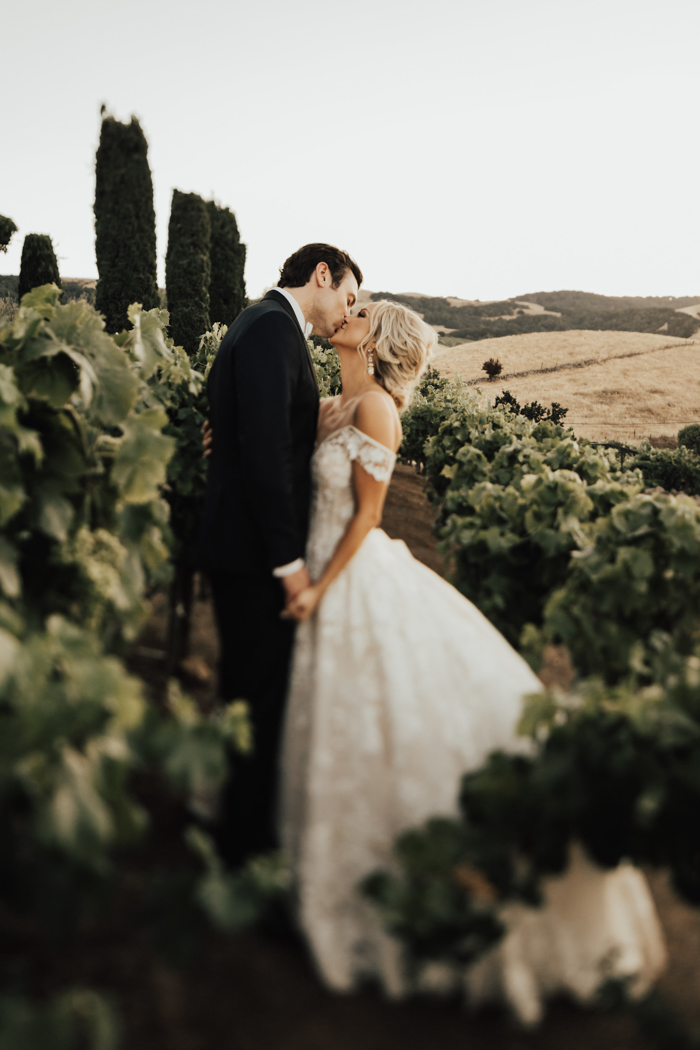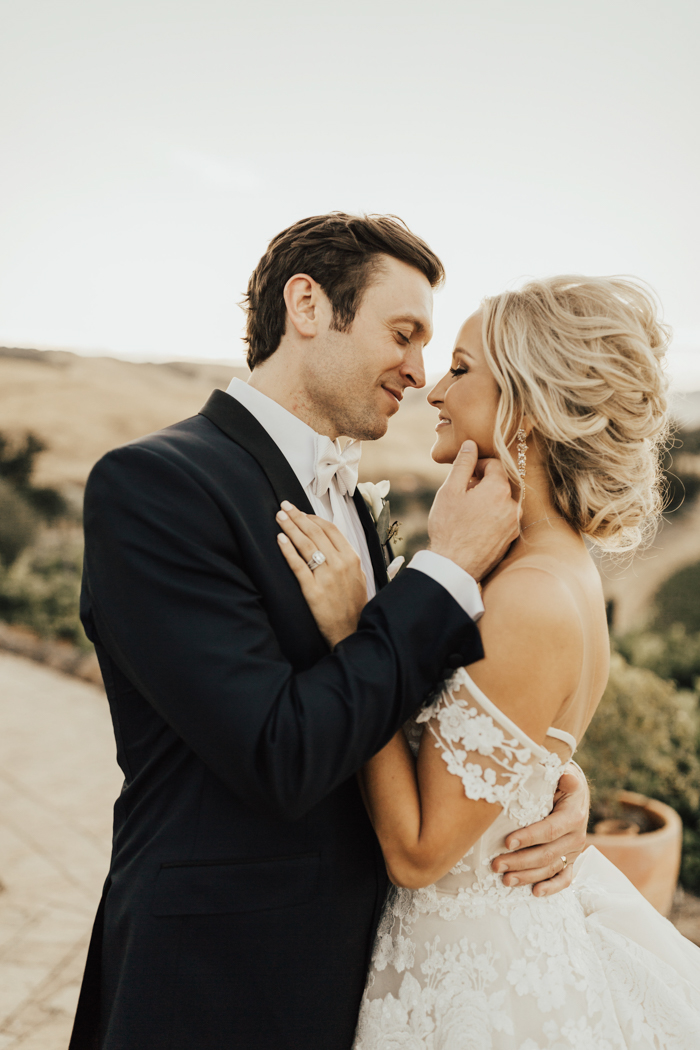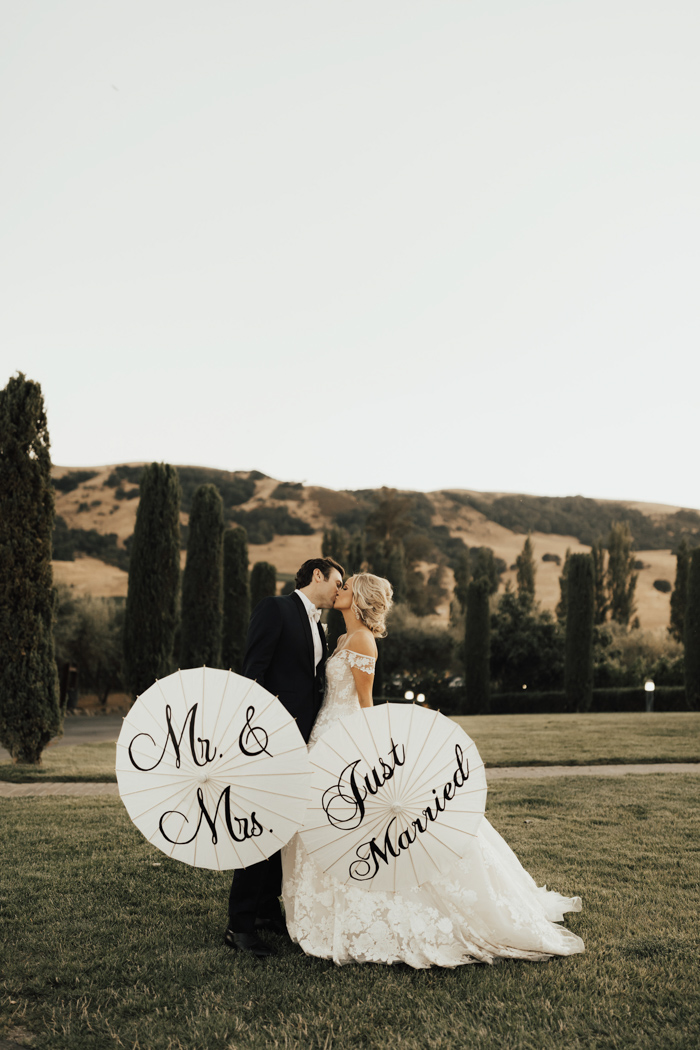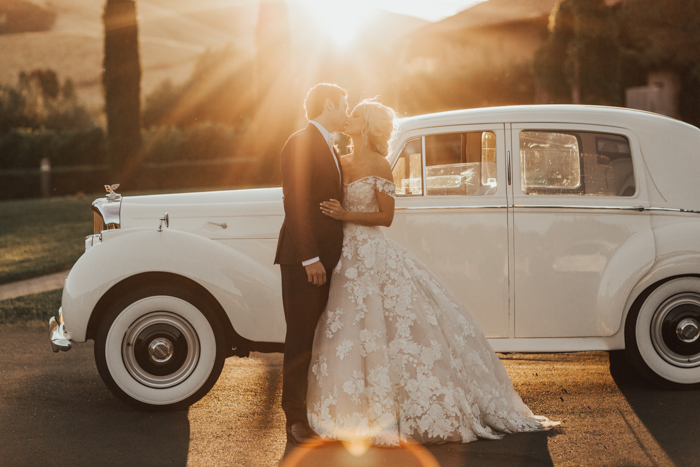 We gave our guests custom concrete candles made out of Jessica's perfume scent (Santal 33 by Le Labo) and created custom packaging that had information about our wedding on the label. We even named the custom scent "Wedding Day". We also gave our guests bottles of Topo Chico and popcorn cones to take on their way our which are Kyle's favorite snacks. We had the Topo Chico shipped in all the way from Austin!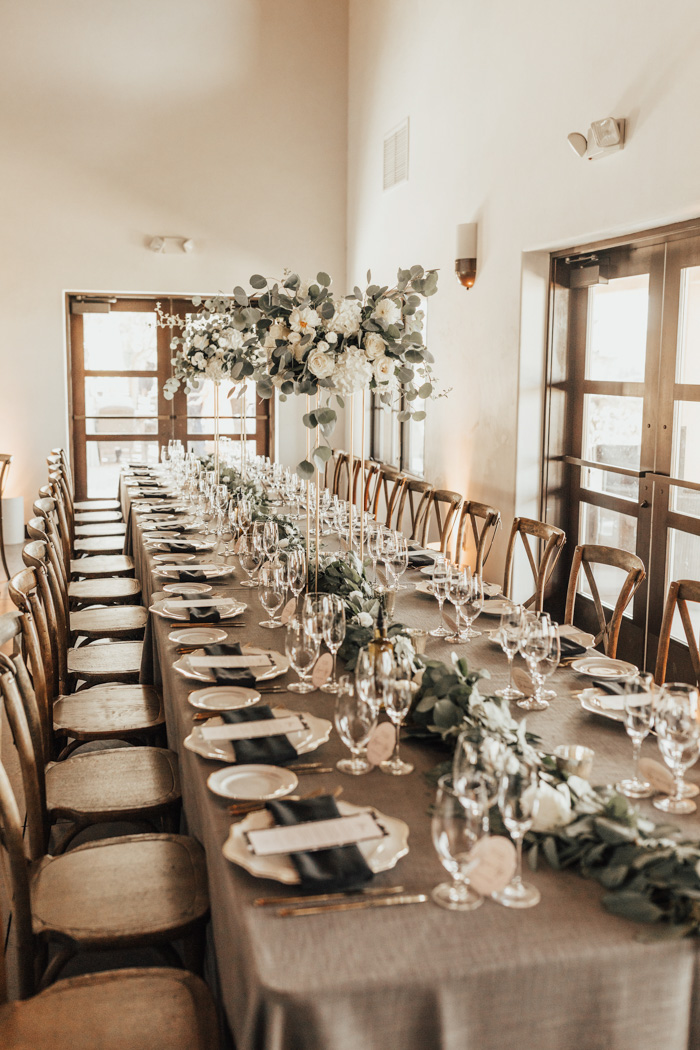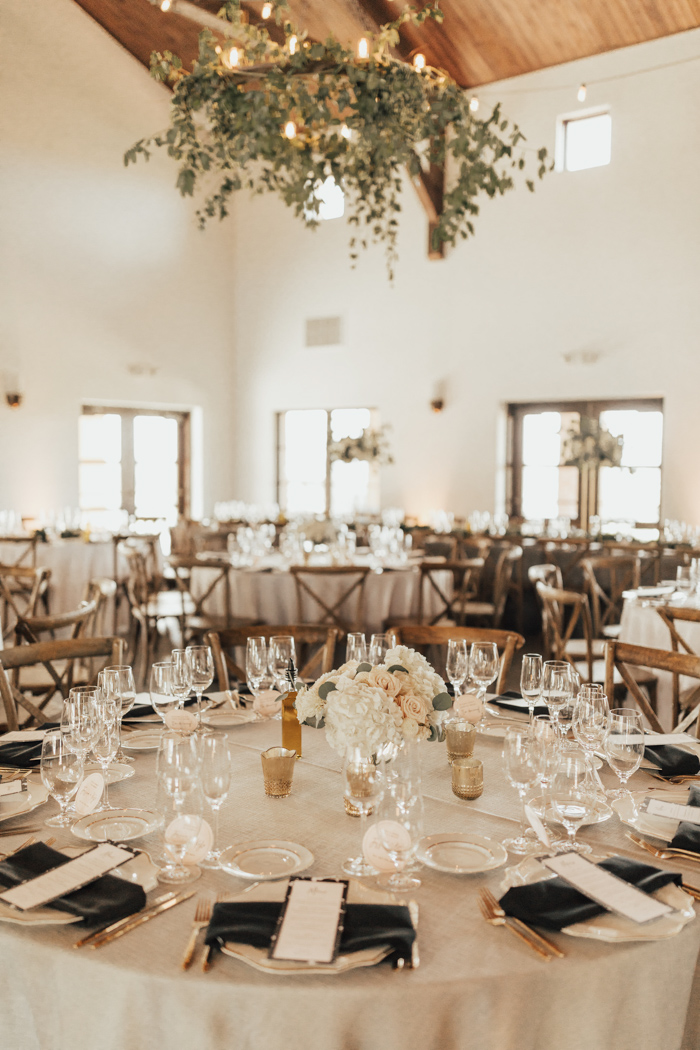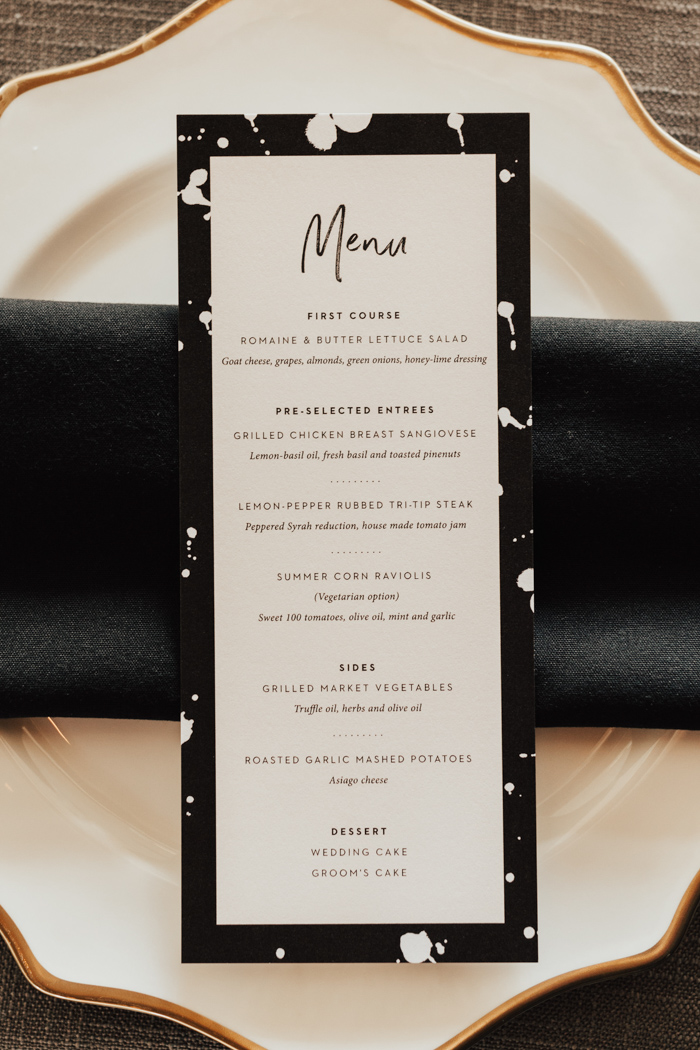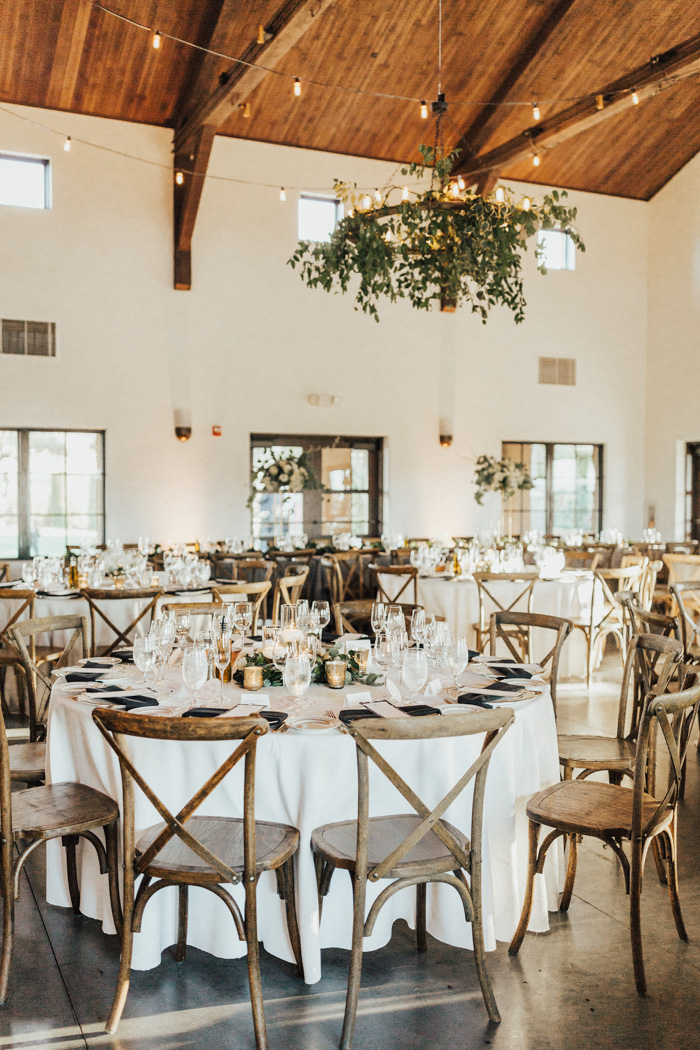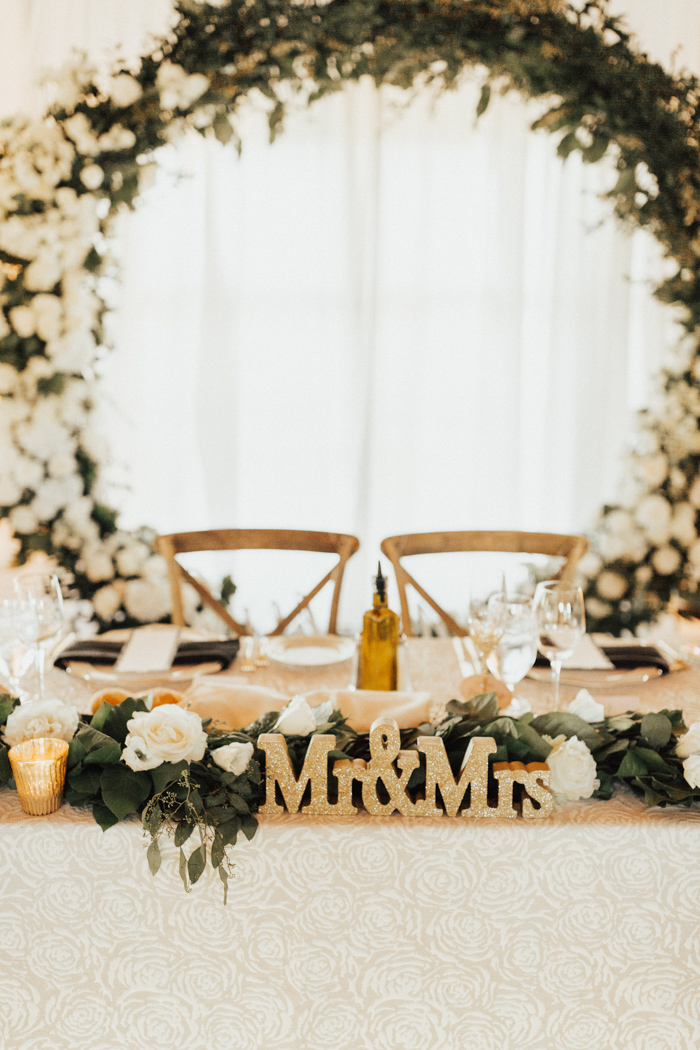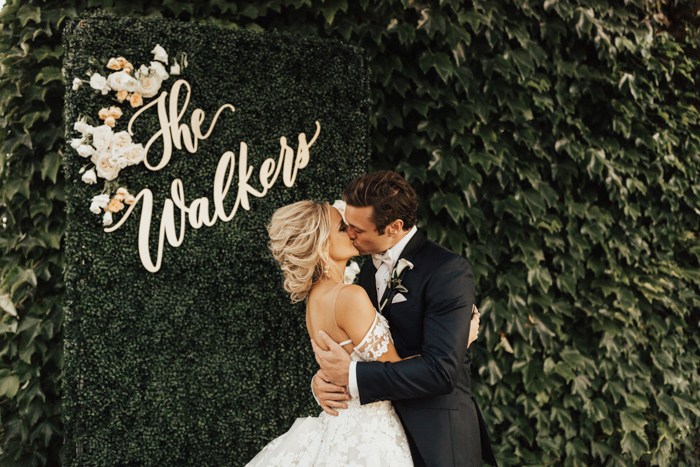 My style inspiration was Princess Diana. I loved her long train and her large dripped bridal bouquet. I remember watching her wedding as a kid and that look has always stuck with me when I imagined what I would wear for my wedding. We wanted our wedding to feel like a fairy tale and I wanted the dress and veil and bouquet to make me feel like a princess.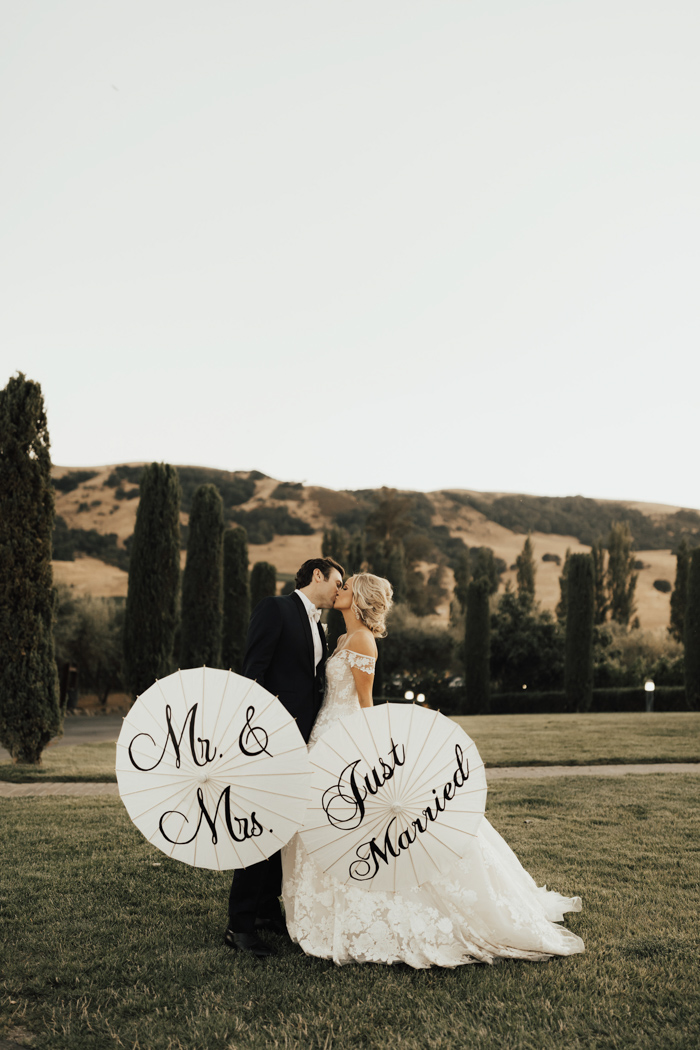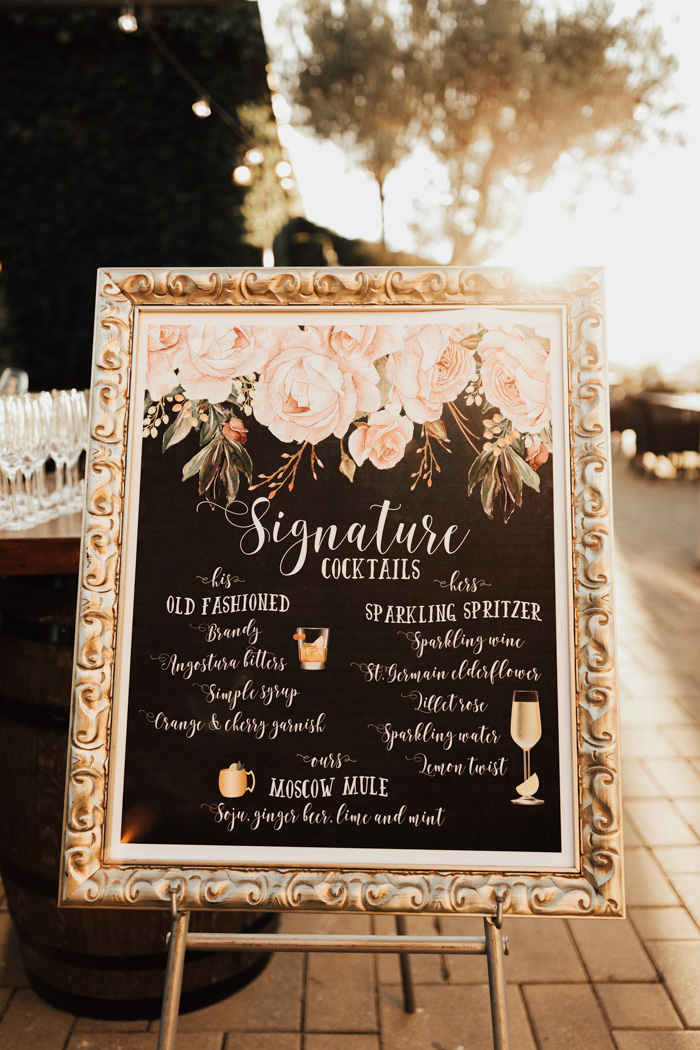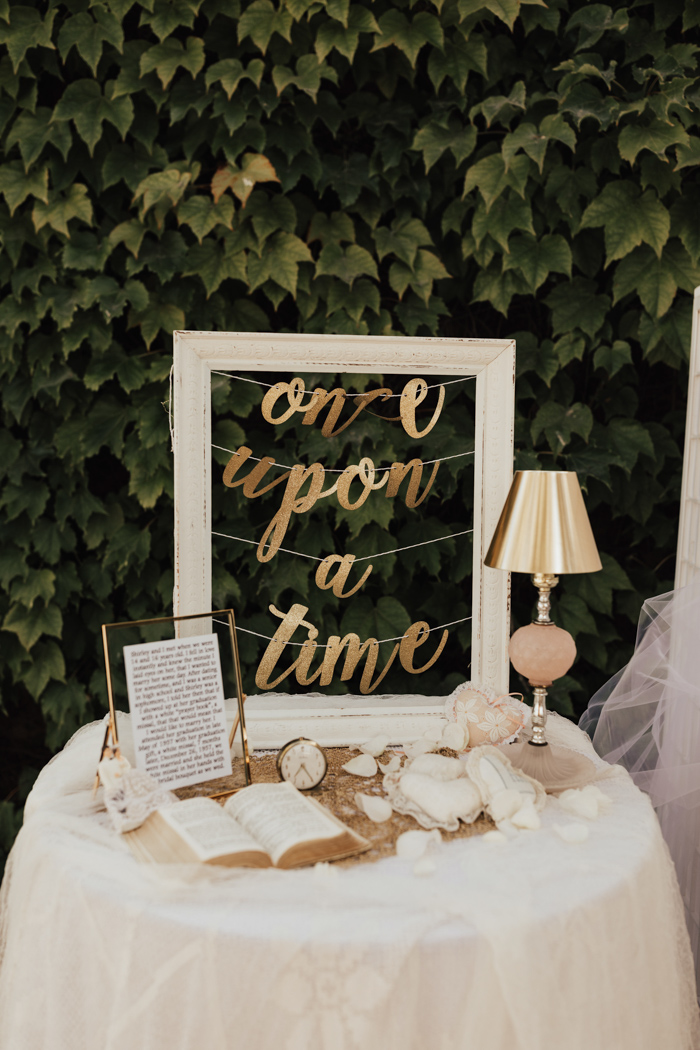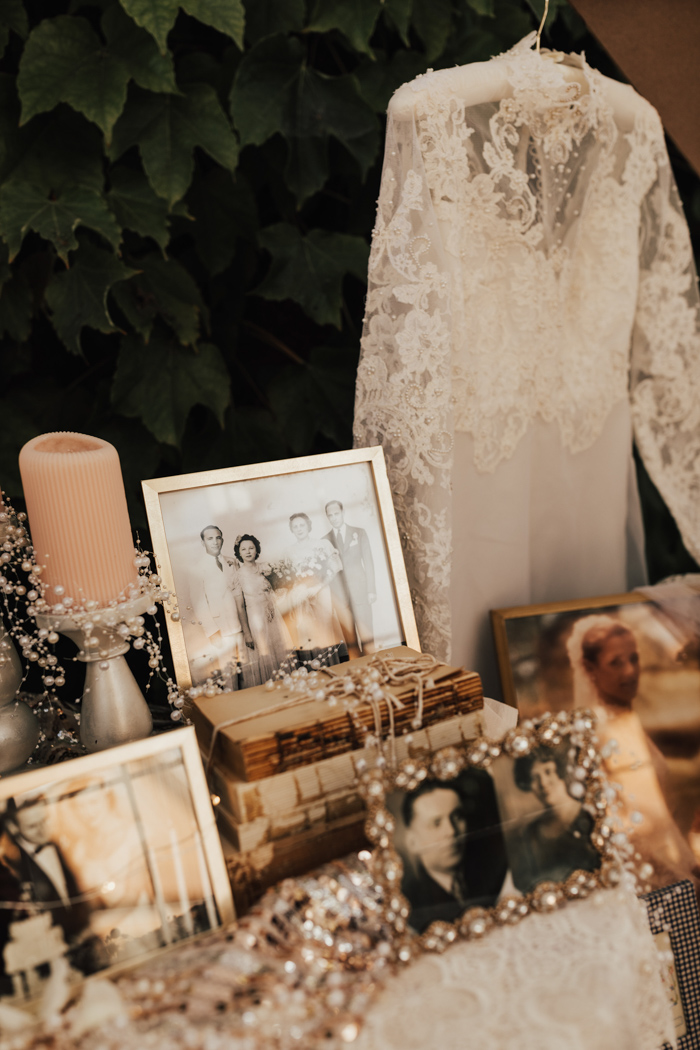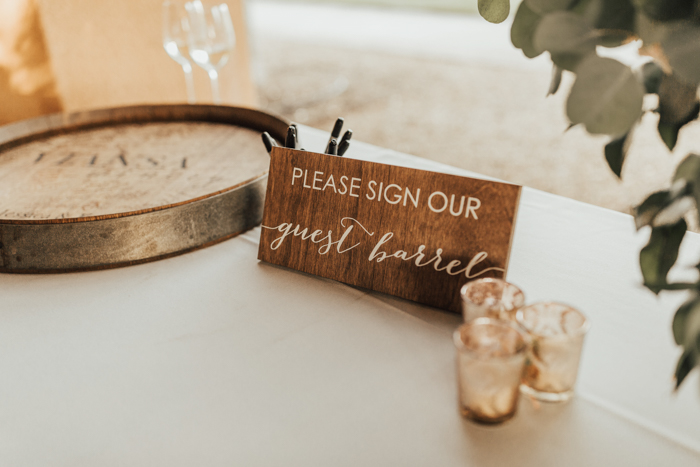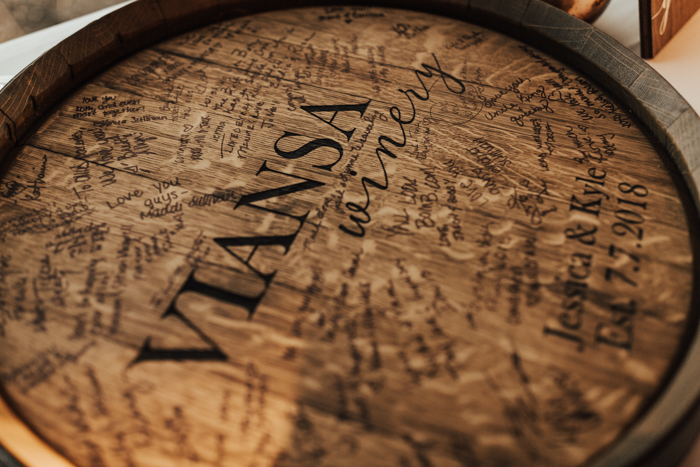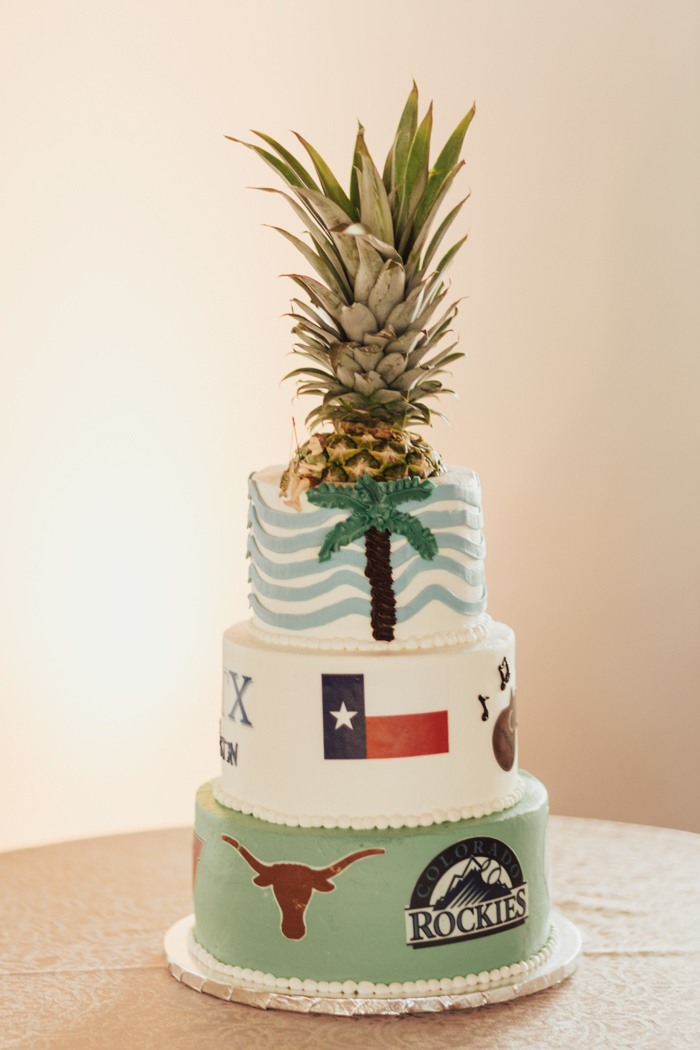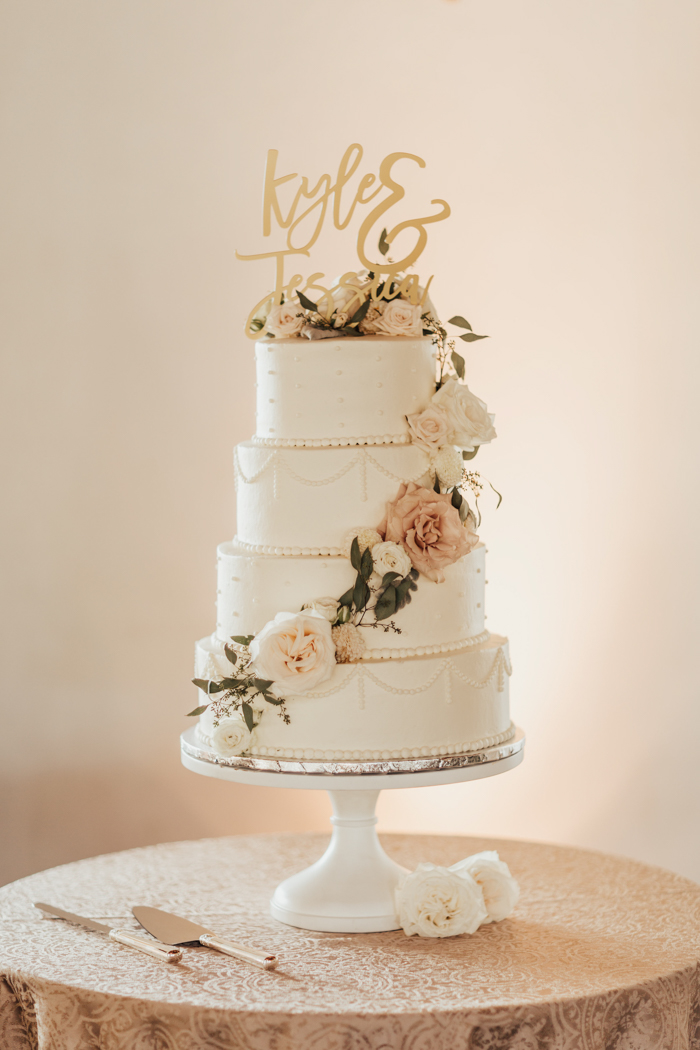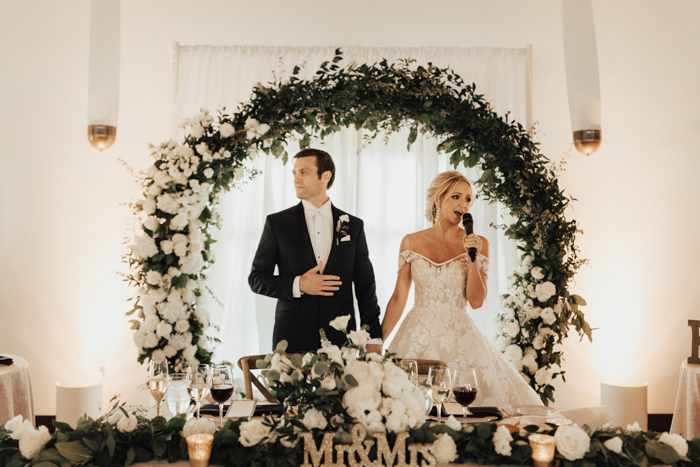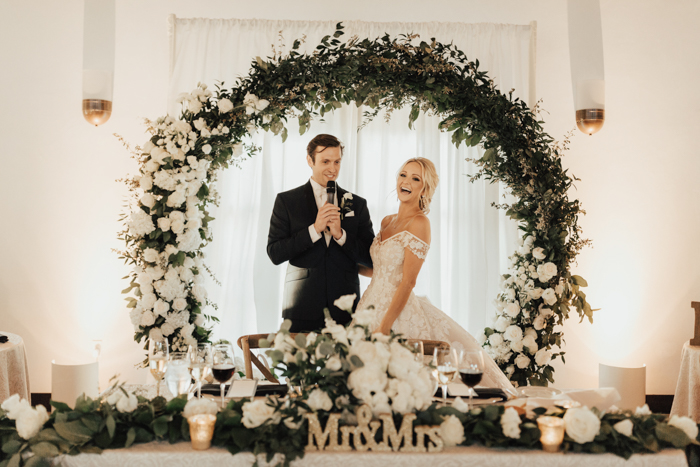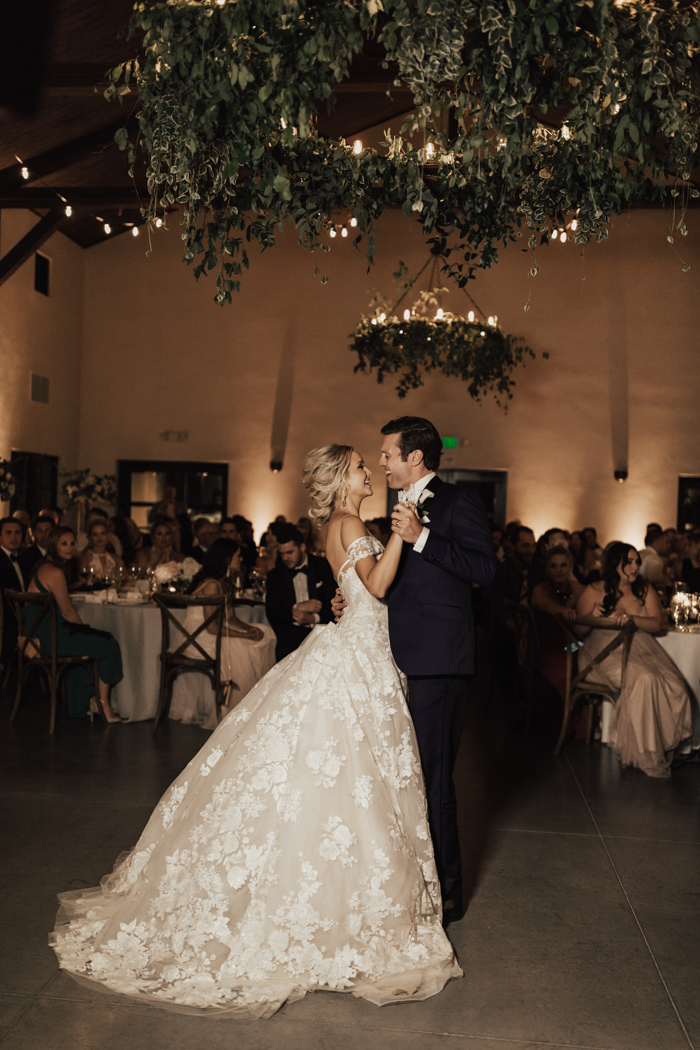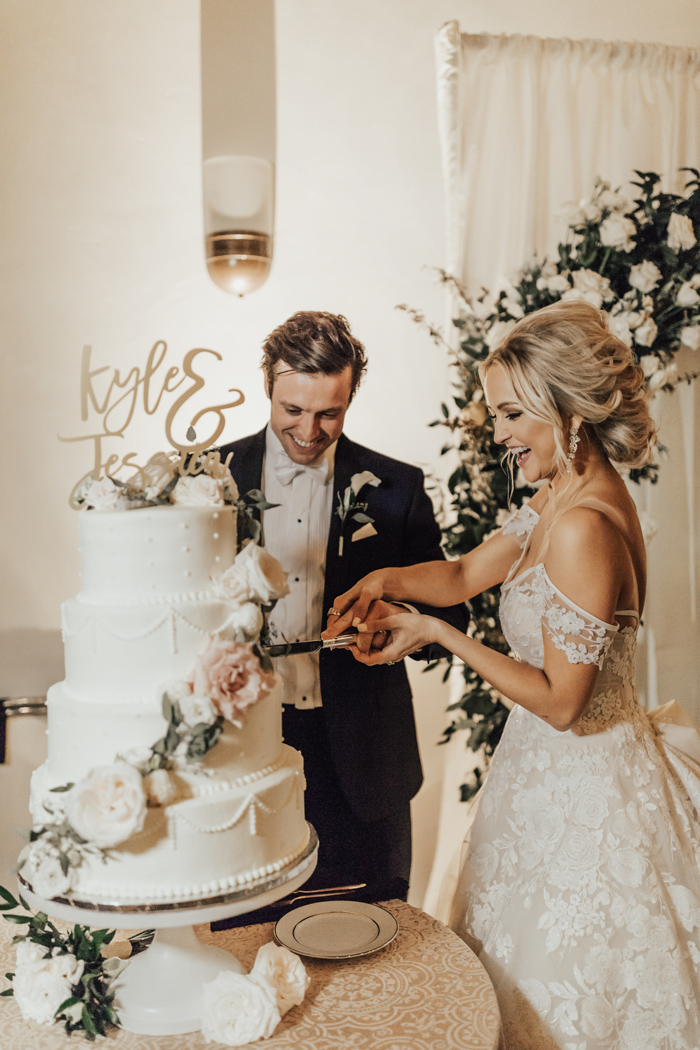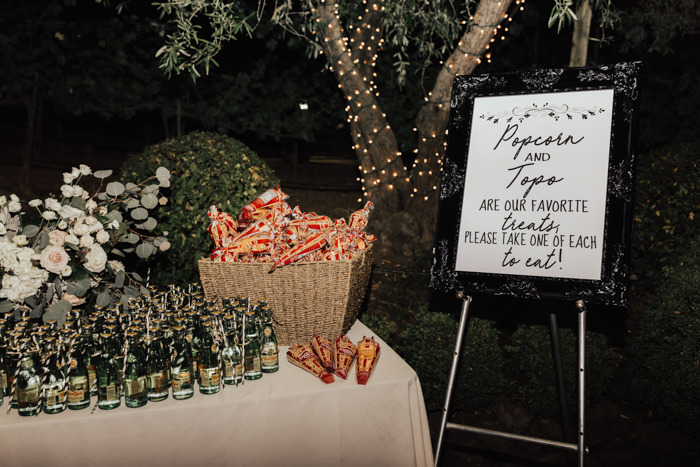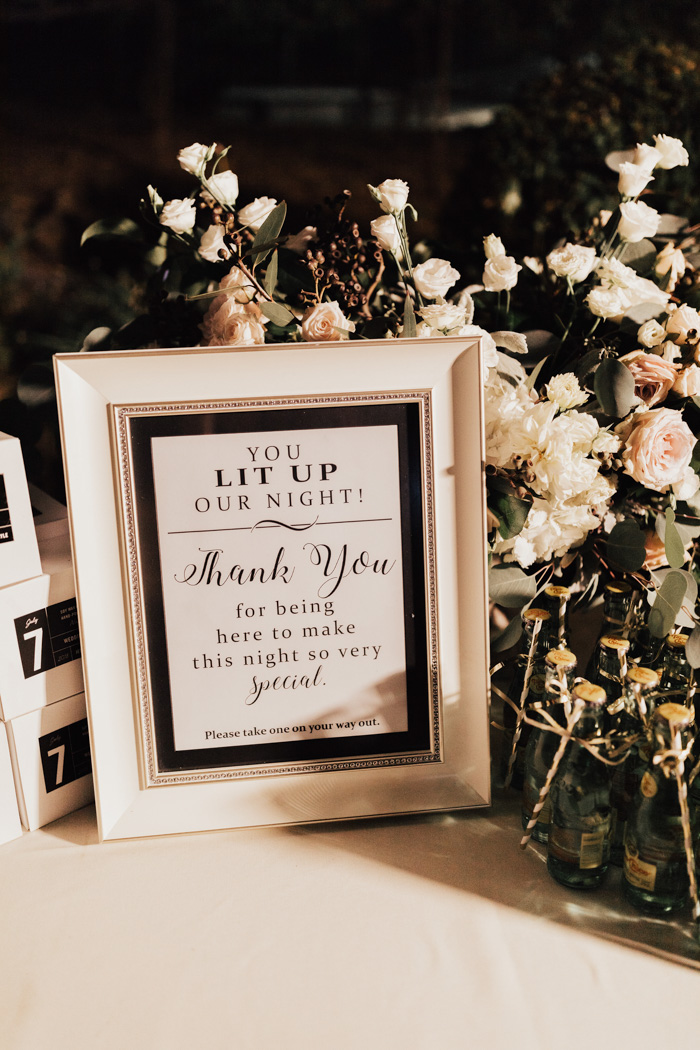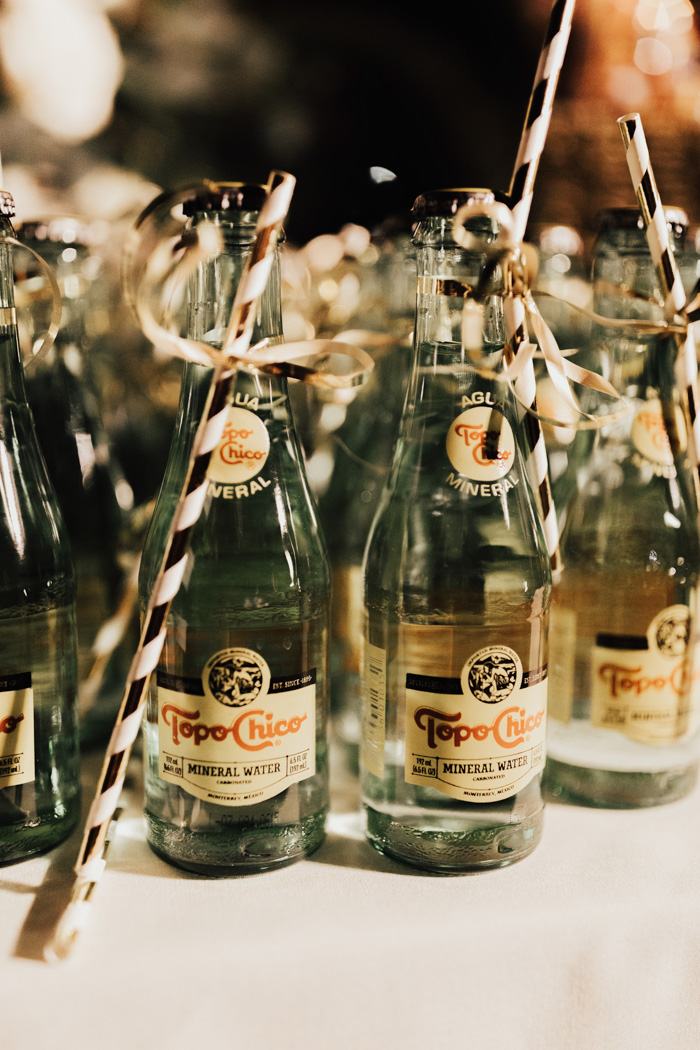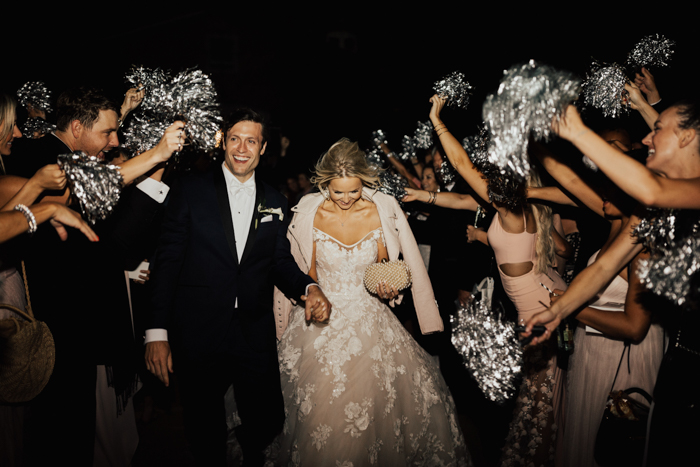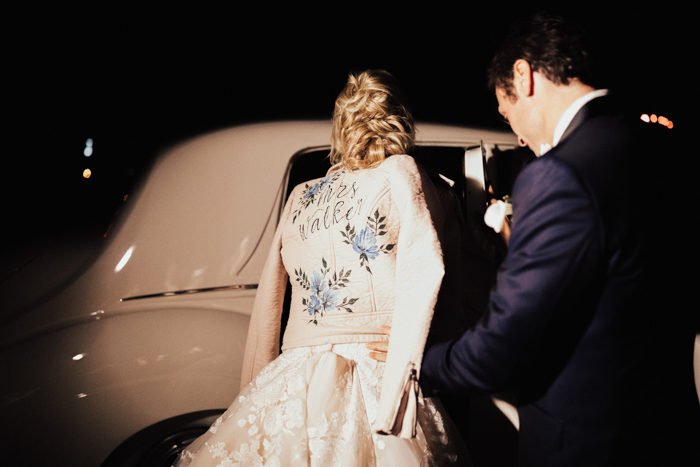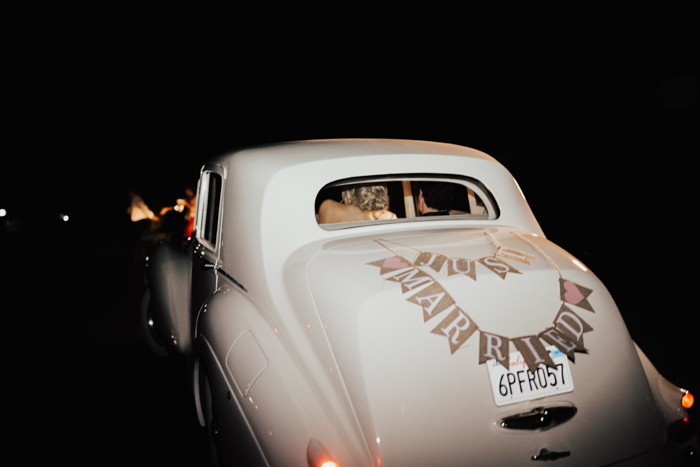 Congratulations to Jessica and Kyle, and a big thanks to Anna's Photography for sharing this beautiful Viansa Winery wedding with Junebug! Love winery weddings as much as we do? Simple still means stunning in this Springfield Manor Winery & Distillery wedding!