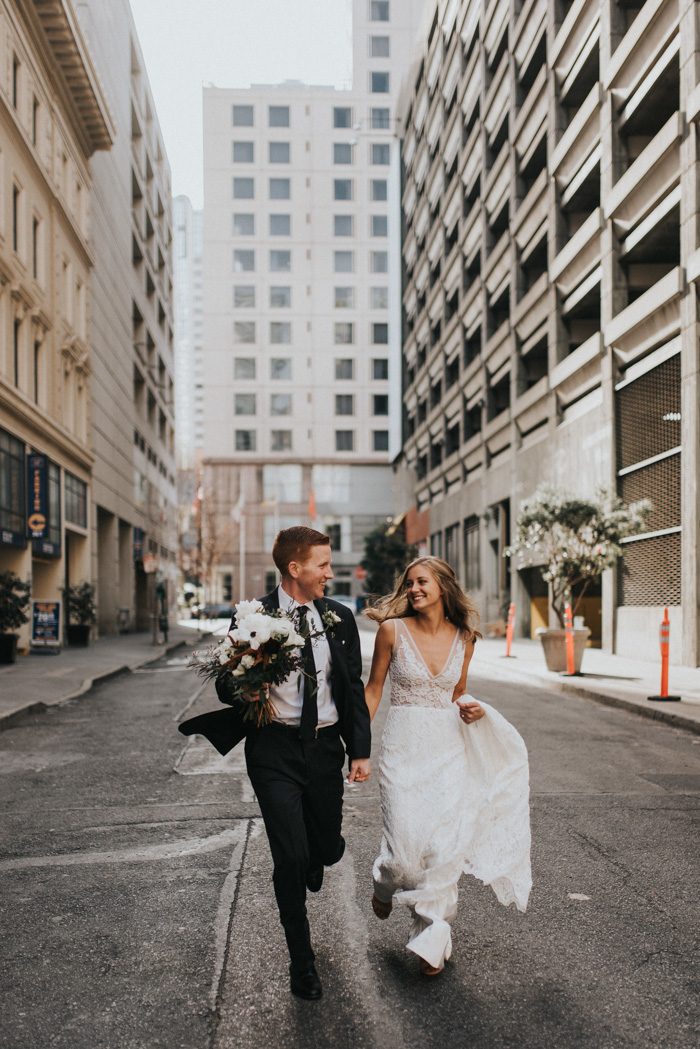 Sarah and Ben combined classic elegance with urban chic vibes in their wedding at The Pearl SF. With the help of Ashley Smith Events, they used a black, white, and gold color palette that added a sophisticated moodiness to the venue and then added tons of candlelight to create a cozy warmth that was perfect for winter. Rito Ito's floral design fit in flawlessly with the classic look, adding subtle texture and color in both the indoor reception tablescapes and the rooftop ceremony decor. Sarah looked effortlessly chic in a lace gown from Anna Bé Bridal Boutique, and her girls were classic and classy in mismatched black dresses. Photographers Jonnie + Garrett killed in capturing every moment of this San Francisco wedding, especially the couple's romantic photos through the downtown streets!
The Couple:
Sarah and Ben
The Wedding:
The Pearl SF, San Francisco, California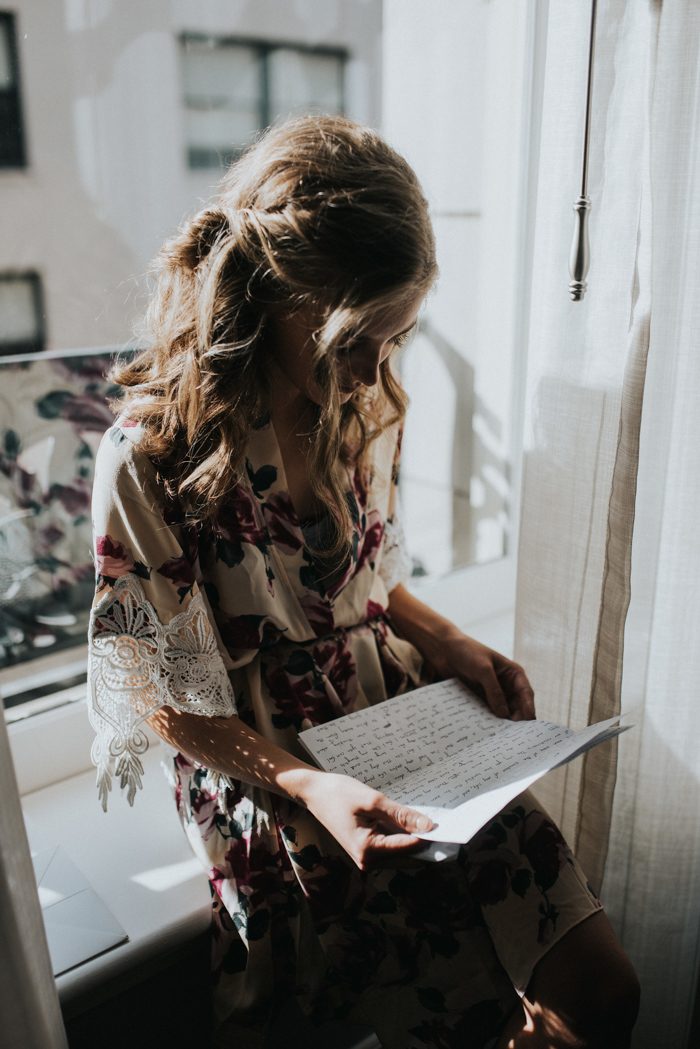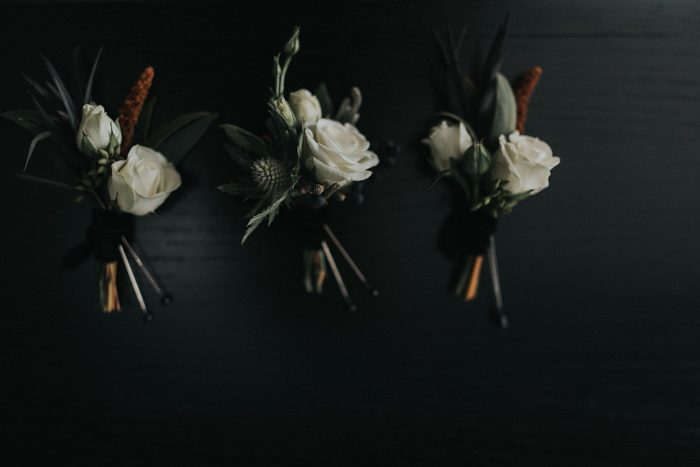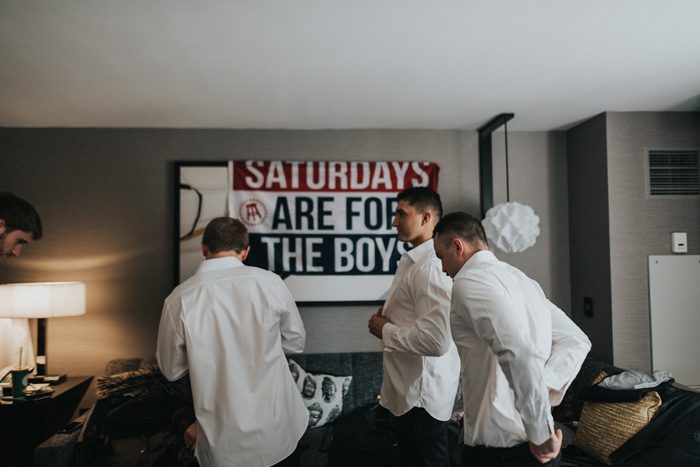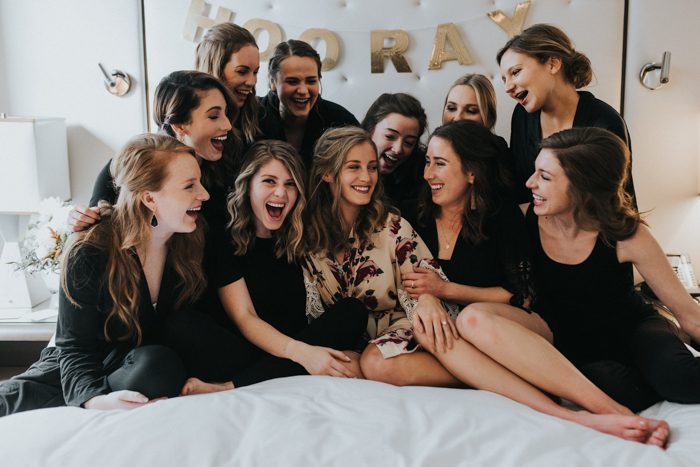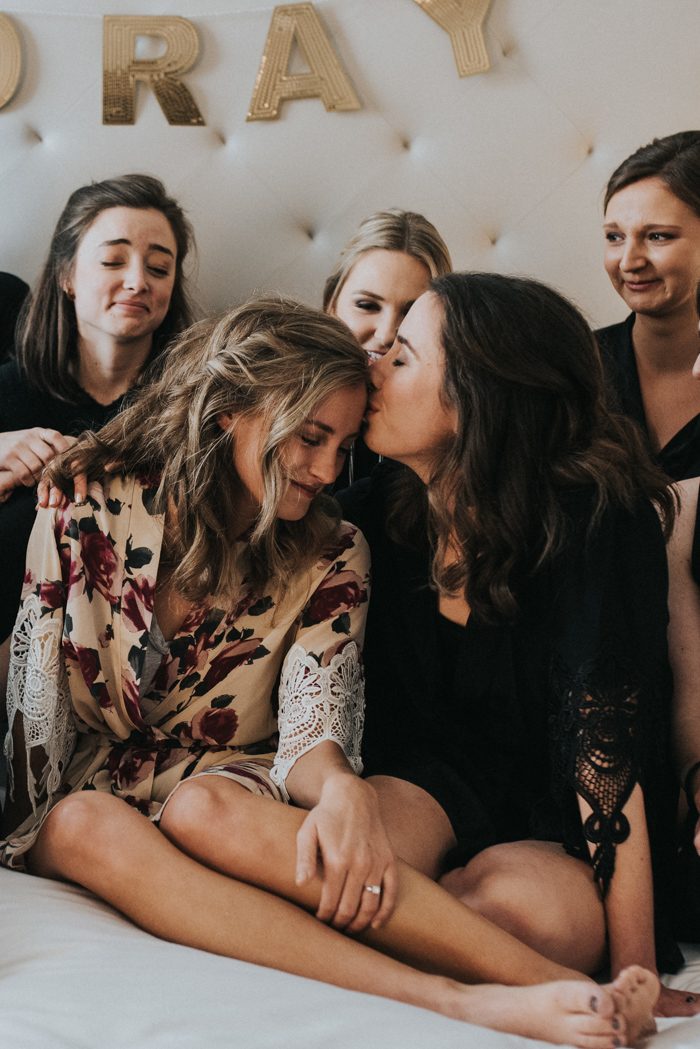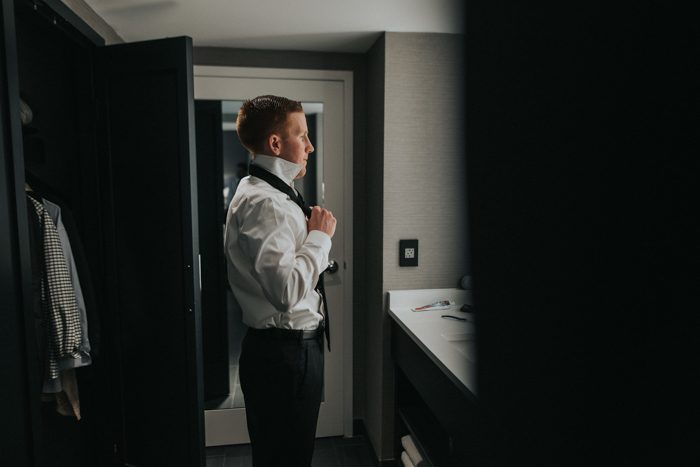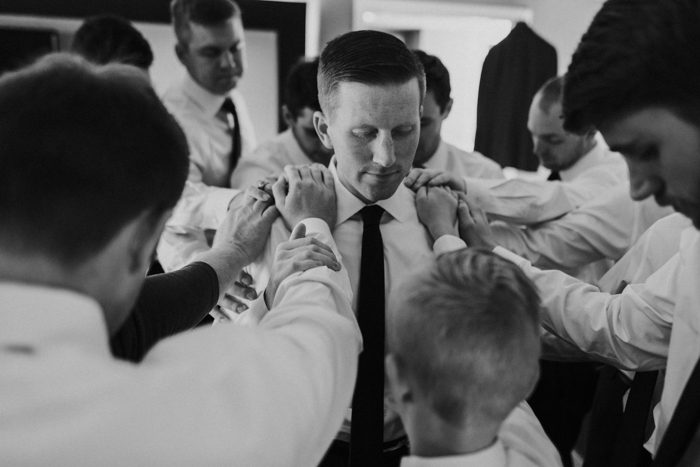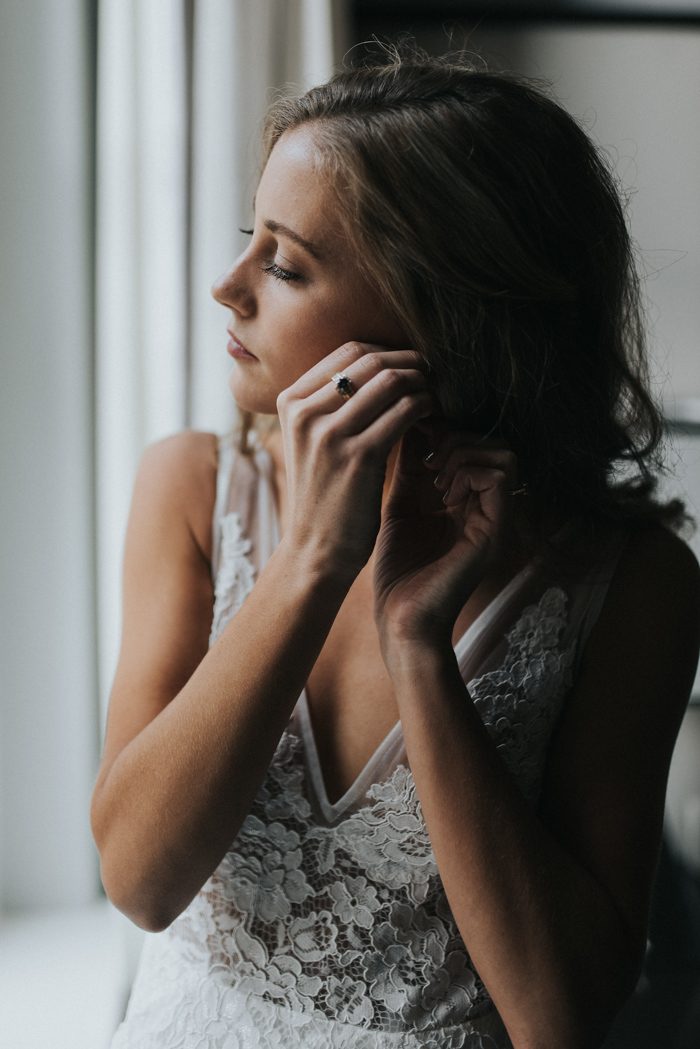 From the bride: My favorite part of the day was hands-down taking pictures with Ben before the ceremony. It was surreal seeing my groom and feeling the weight of the day in the best way possible. That time was really sweet and was the only part of the day that didn't flash by as fast as the rest. We got to talk and laugh and just be our true selves with each other before we took our vows. I wasn't thinking at all about how the night would play out, or any of the details of the day; to me, that time was spent with my best friend, goofing off in fancy attire on a day in December (with some paparazzi).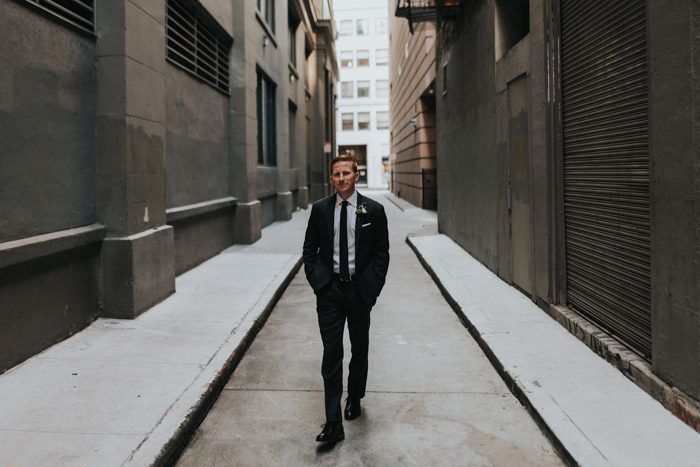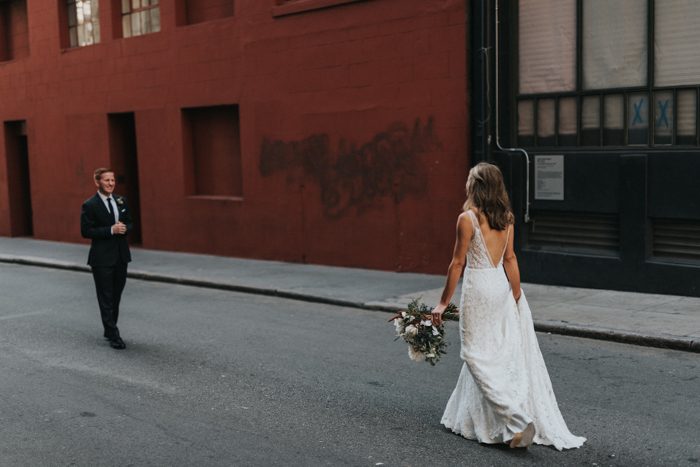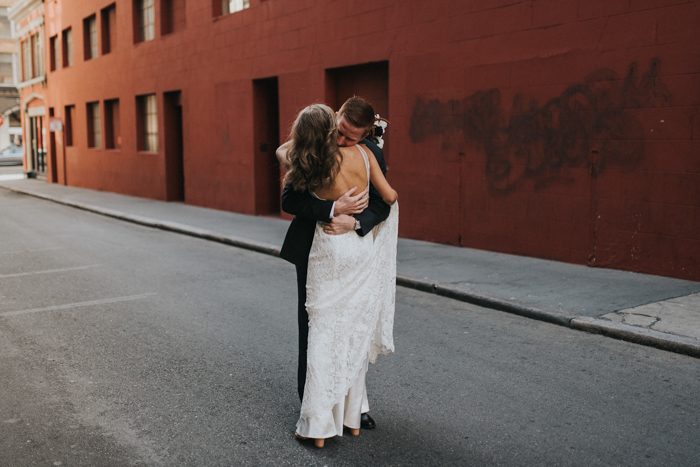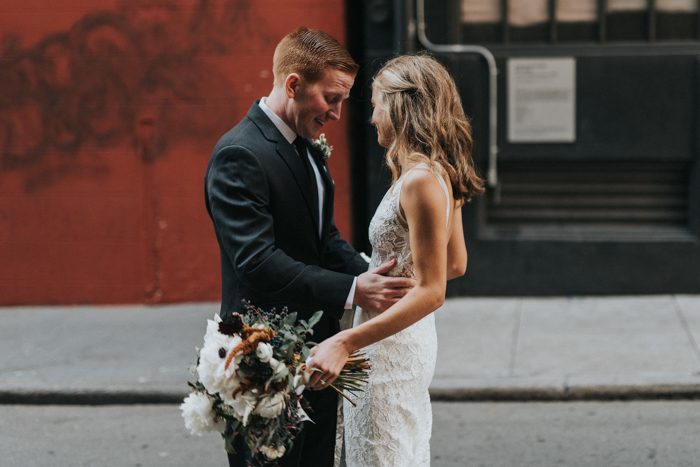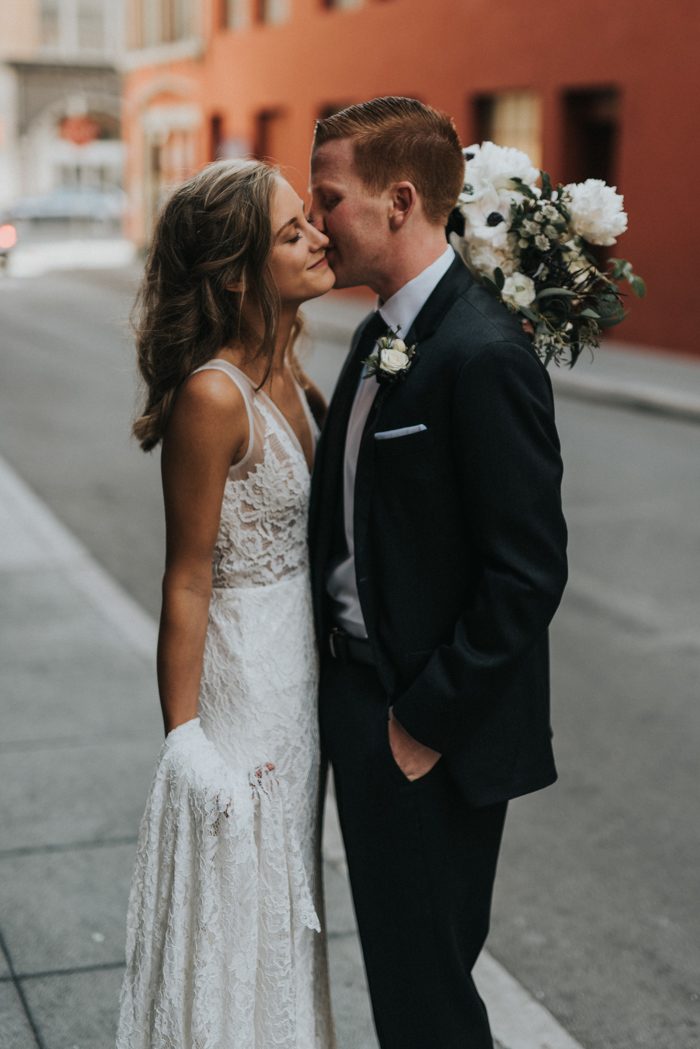 From the groom: Our wedding day was everything that we could have hoped for! My favorite part of our day was getting to see Sarah for the first time. I was waiting for her around the corner of an alley and can't describe how absolutely beautiful she looked. I feel like that's what every man says about their spouse on that day..but wow it completely dawned on me in that moment (and still does) how much I married up! We got to spend the next couple hours taking pictures just the two of us. Getting goof off without feeling like we needed to entertain people was unexpected and so welcomed.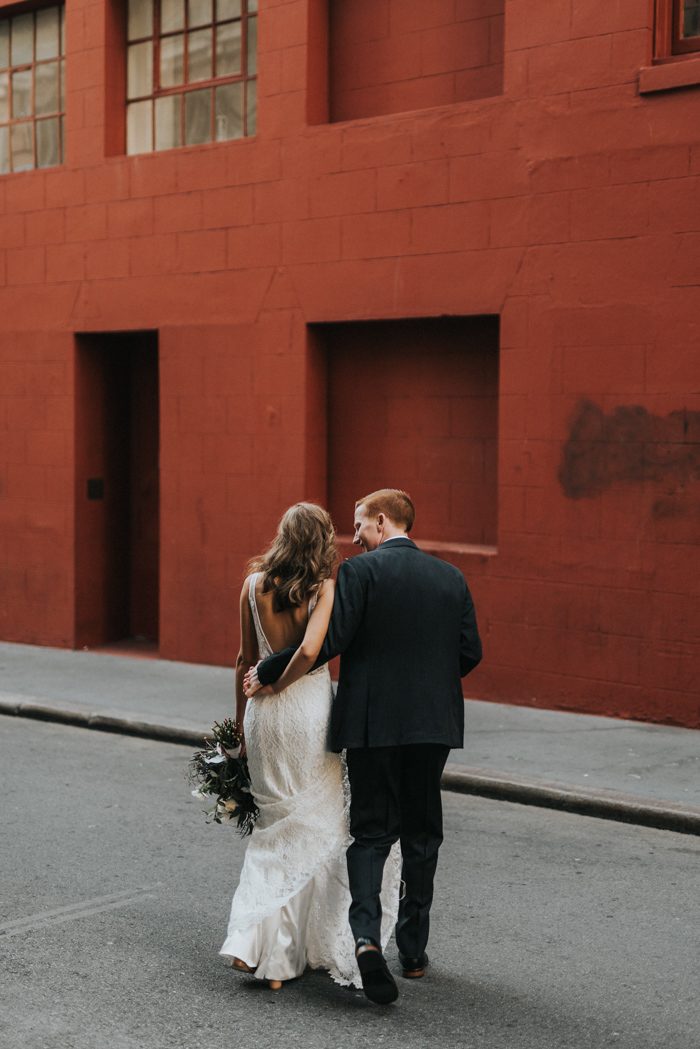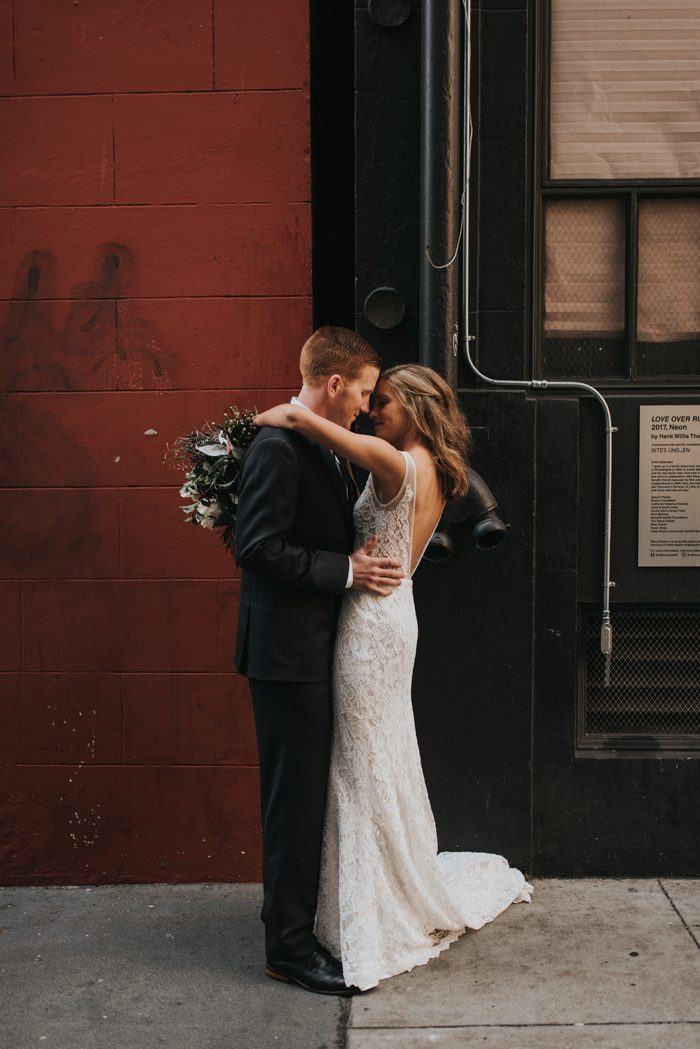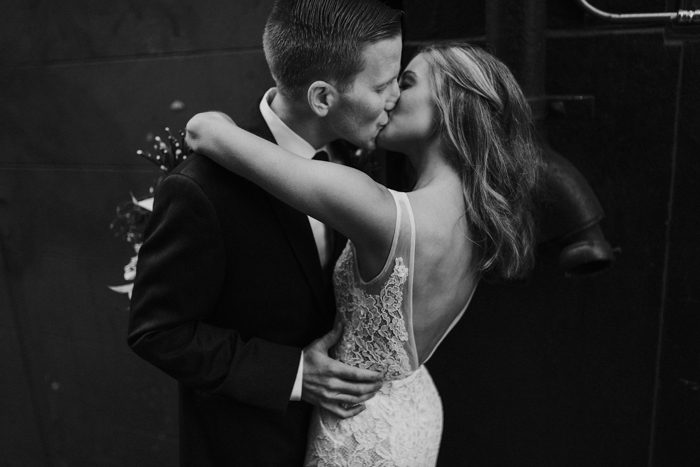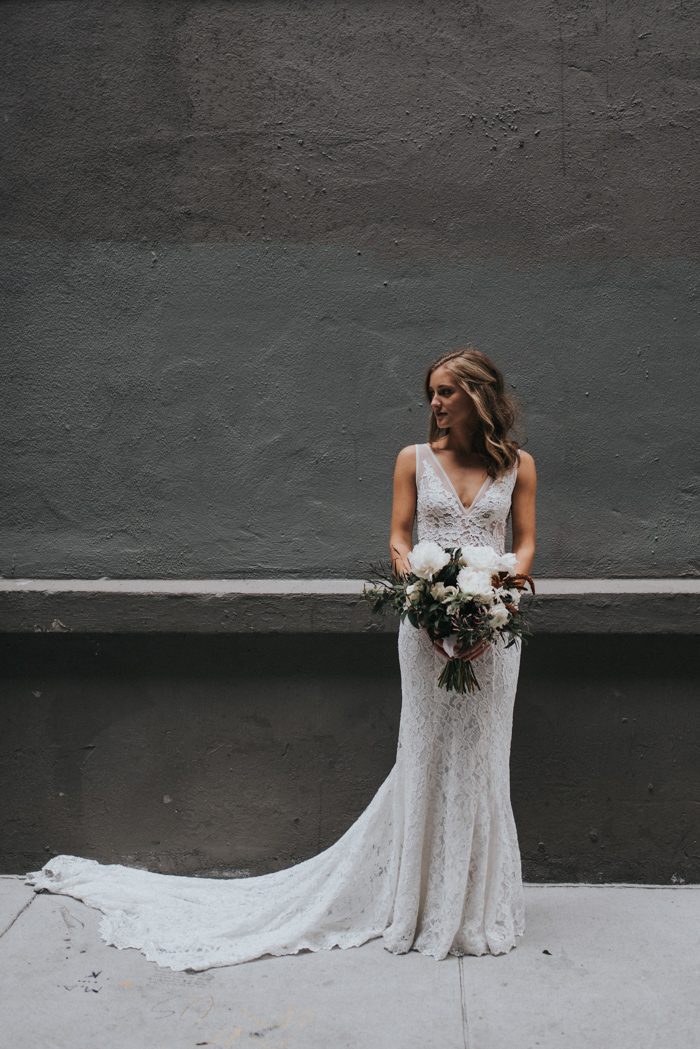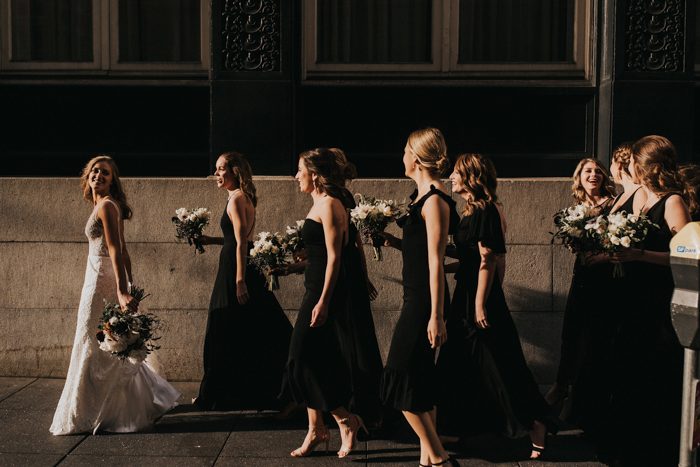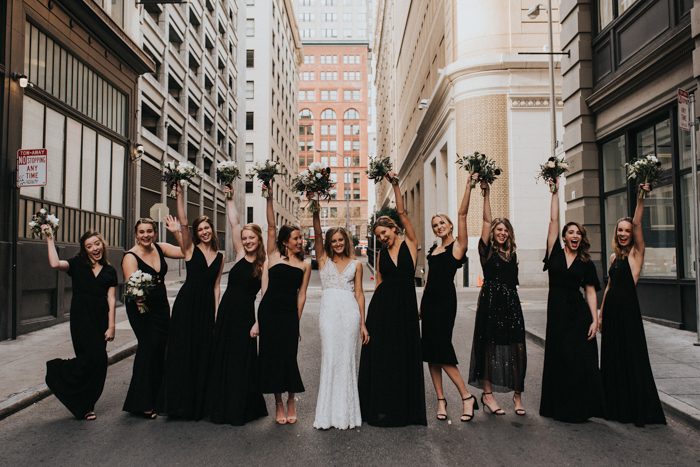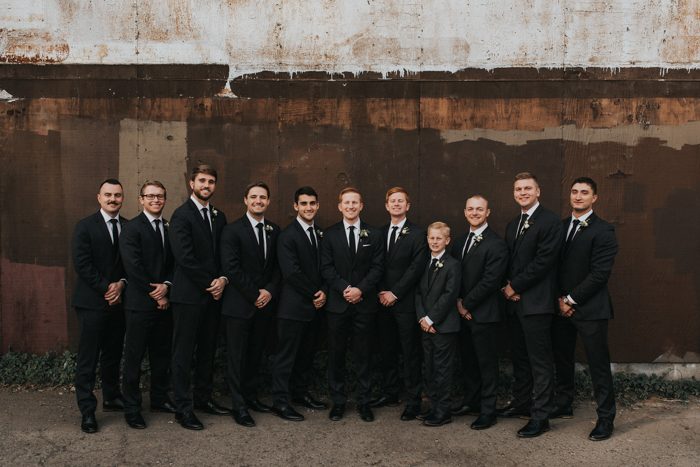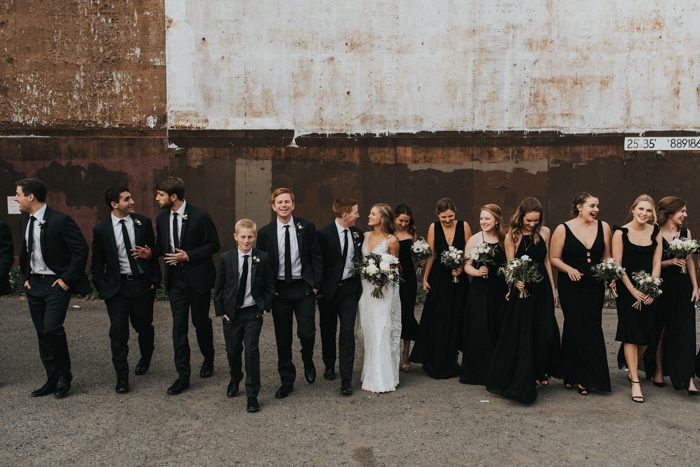 We wanted to make sure that our wedding matched our personalities – playful, fun, but still meaningful and true. And also that our faith was portrayed clearly. We both decided it was important to us early on that people would really walk away feeling like they just witnessed the true love that can come only from God. It was amazing for us to see that play out and see the faithfulness of God in that.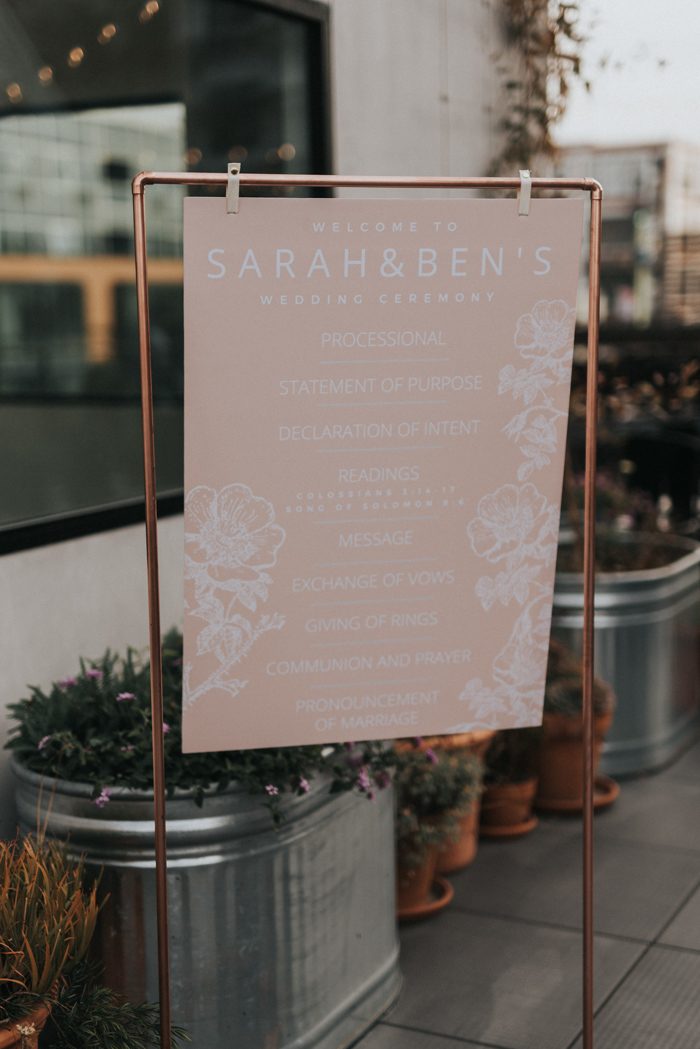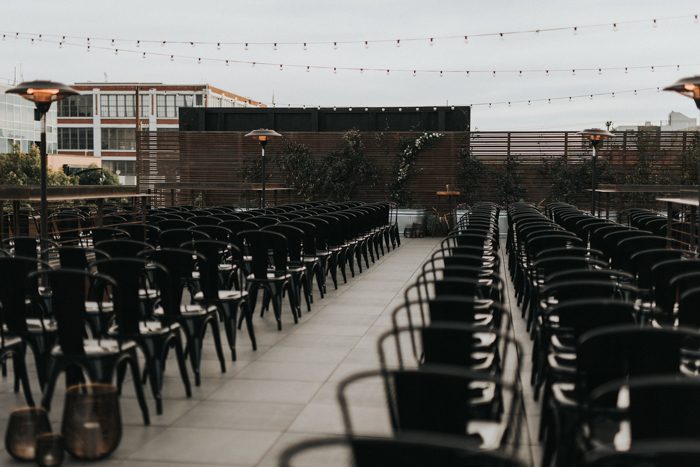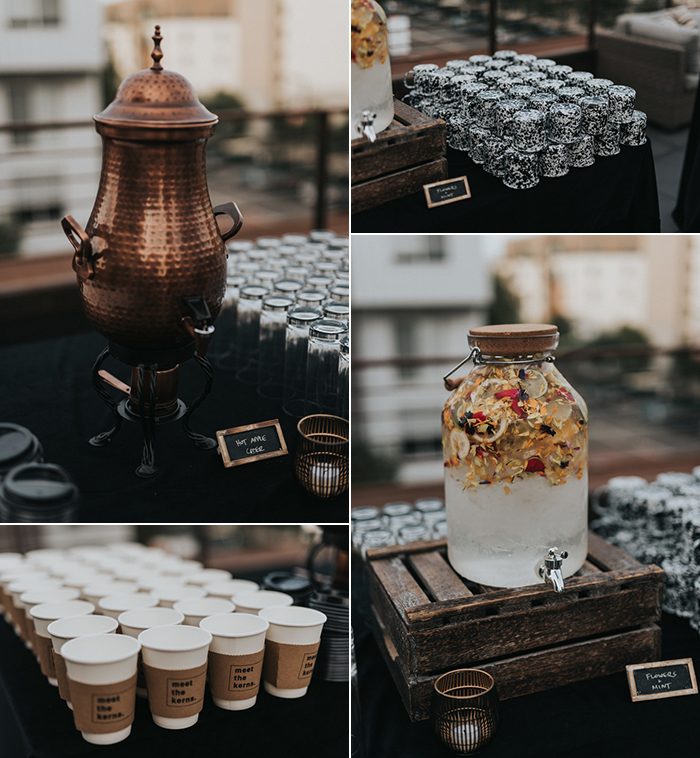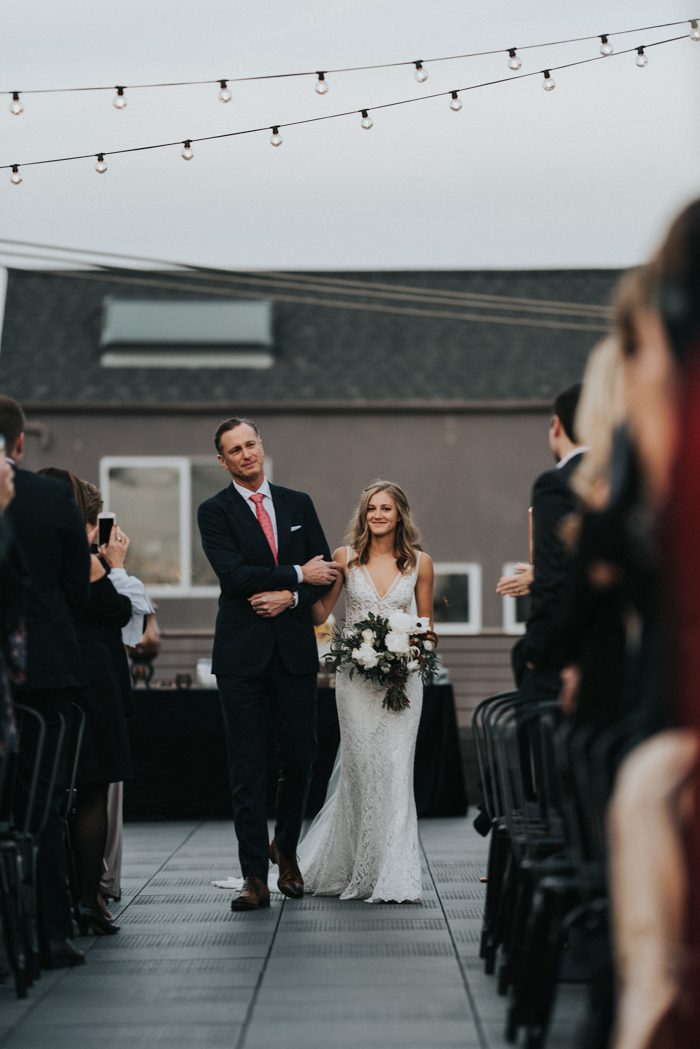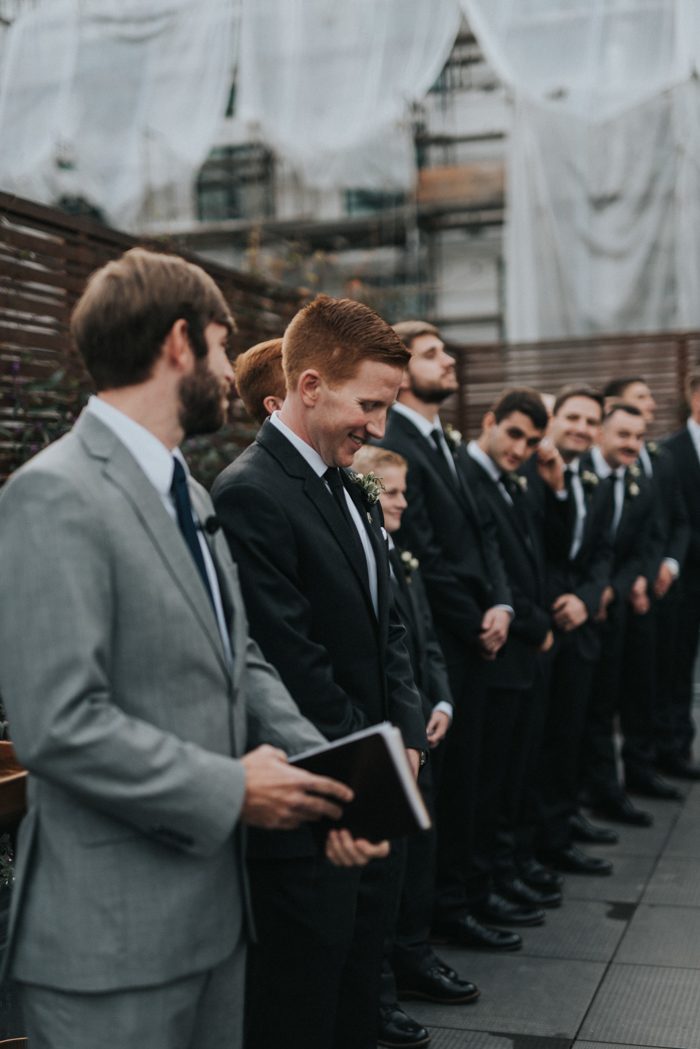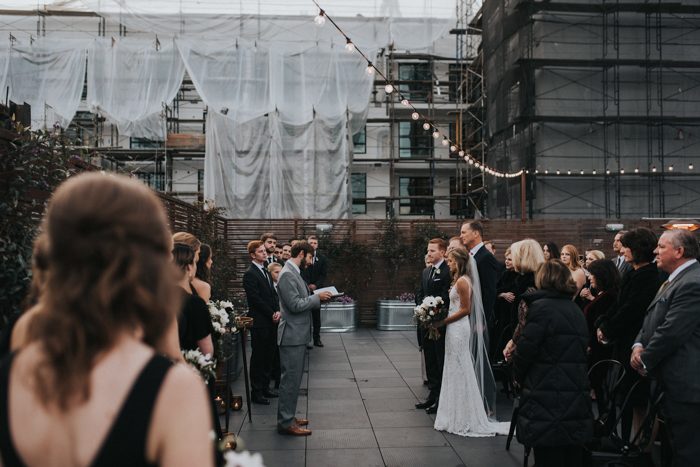 Ben and I had decided we wanted to write our own vows from the very beginning, but it was a last minute decision to write them together. I loved doing this because we got to decide on the foundations of our marriage as one. We wrote them two days before the wedding at my dad's house. We came prepared with a list of things we found important for loving and supporting one another forever. It was really sweet to bind all of these things together. Saying them out loud in front of our guests was extra special since we knew the love that was at the bottom of each vow.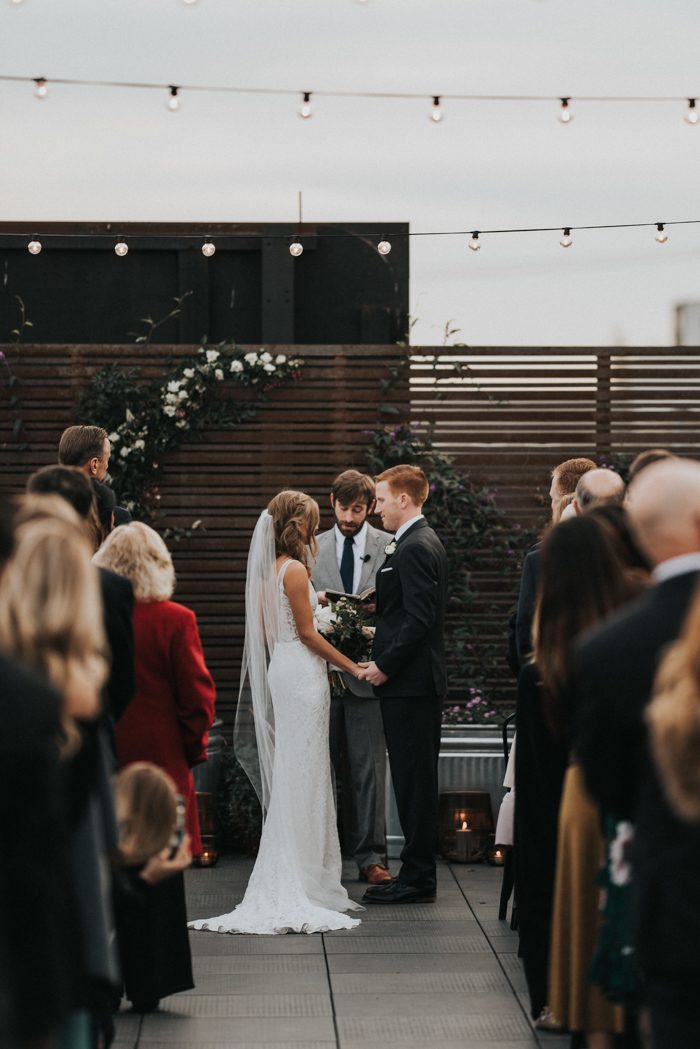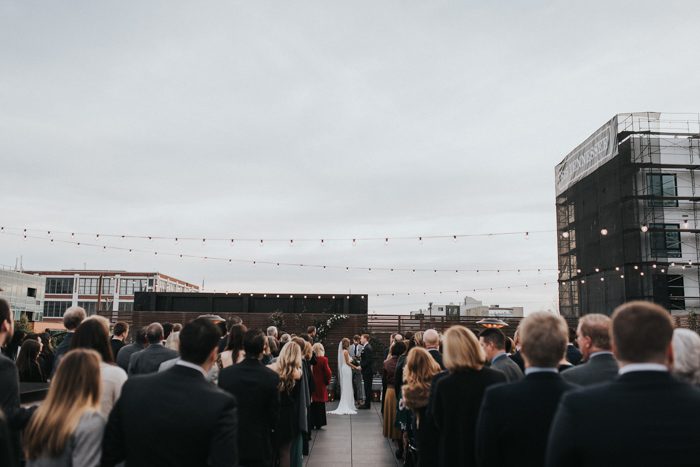 We also took communion together during our ceremony. It was a really special moment for us to come before God and truly recognize his presence there with us and his sacrifice for us. We loved being brought back to the truth of the Gospel during such an important moment.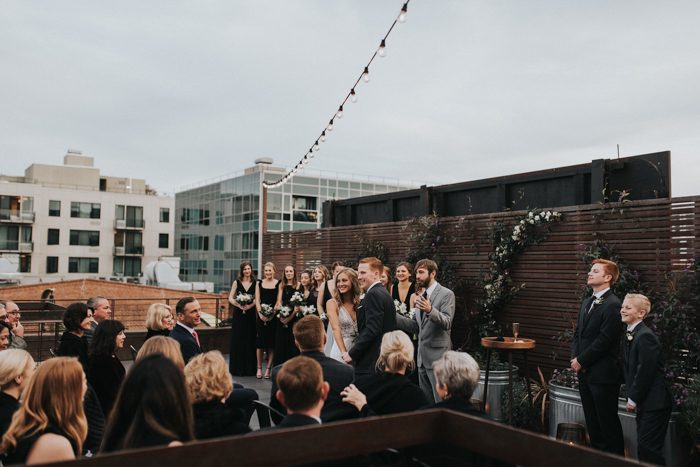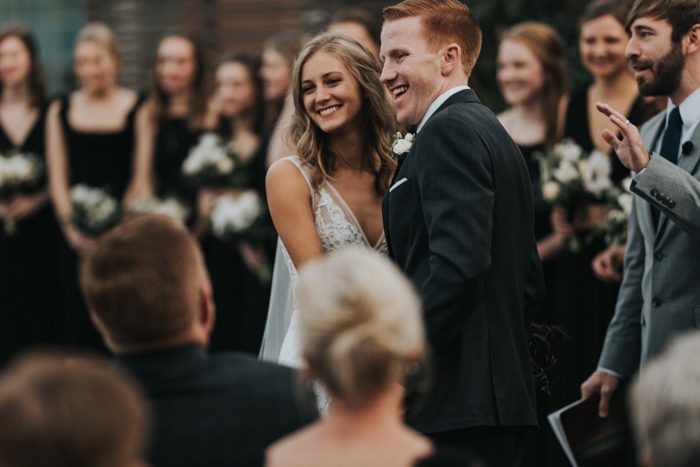 We had two of our very best friends read passages out of the Bible during our ceremony. They also happened to be the couple that introduced Ben and I. It was so much fun seeing how our lives had intersected and come full circle since we initially met at their wedding a year and a half before.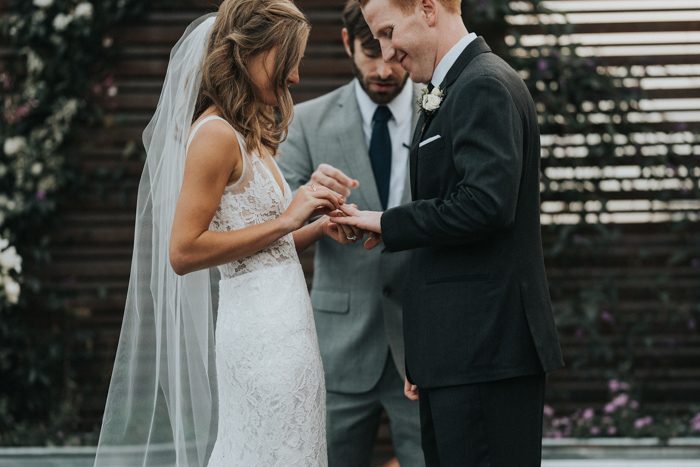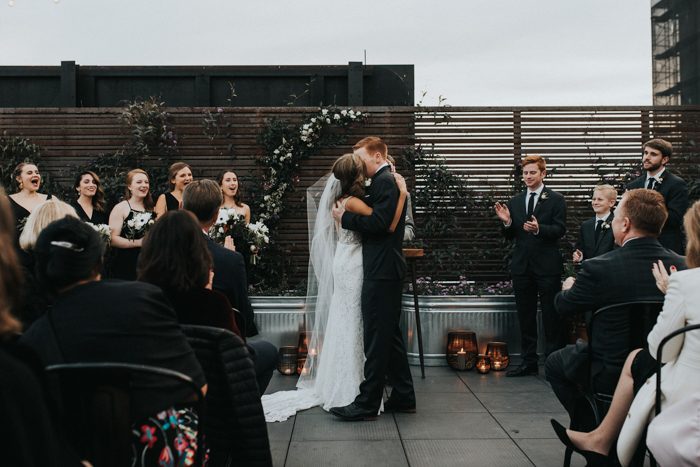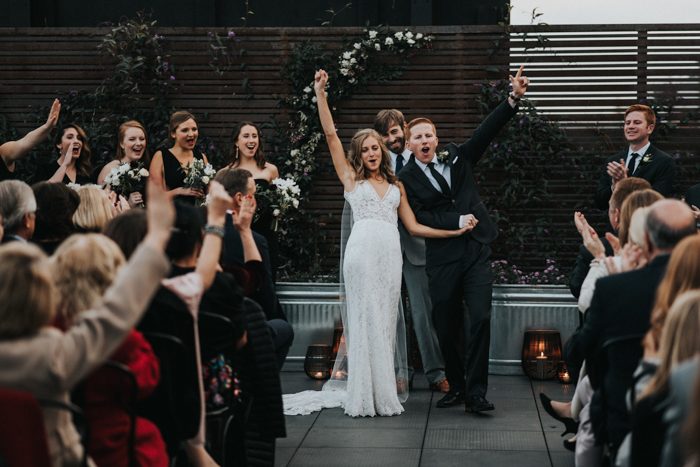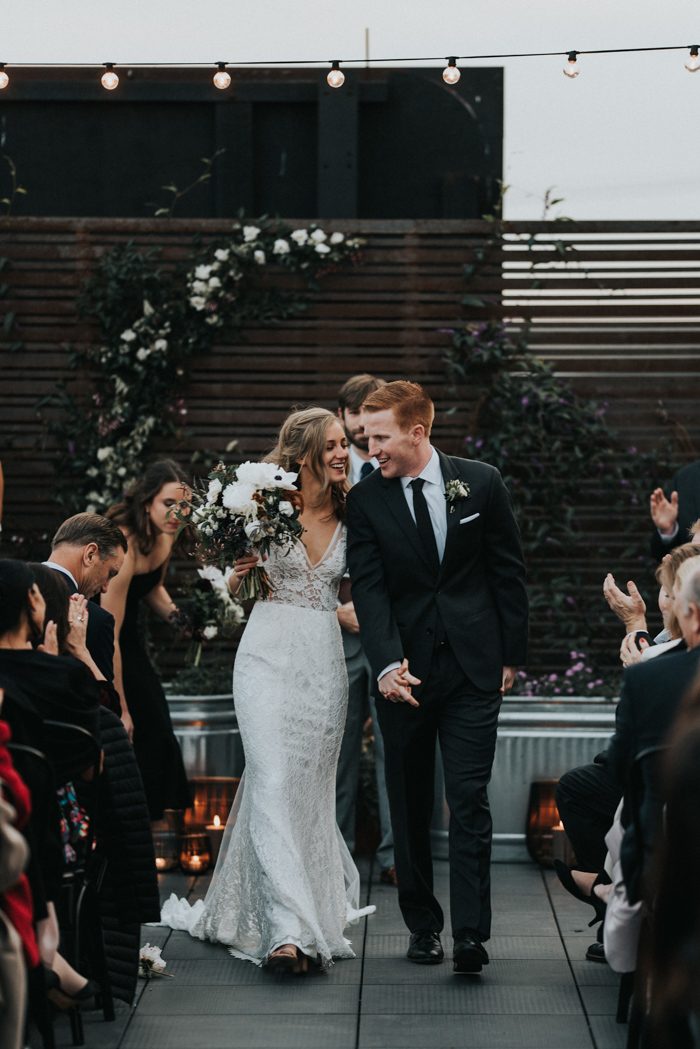 We originally would not have chosen to have a winter wedding because I thrive in the summer sun (Ben thrives at all times of the year because he's amazing). Our wedding timing only permitted winter though (military life) so we really wanted to play off of the urban vibes from The Pearl and also use winter to our advantage, which is how we decided on a moody feel. We really didn't want the moodiness to overtake our love for warmth and brightness so we opted for a ton of candlelight to soften the dark tones. Ashley was amazing at bringing the design and vibe together cohesively and had the perfect eye to bring in touches of soft to the moodiness.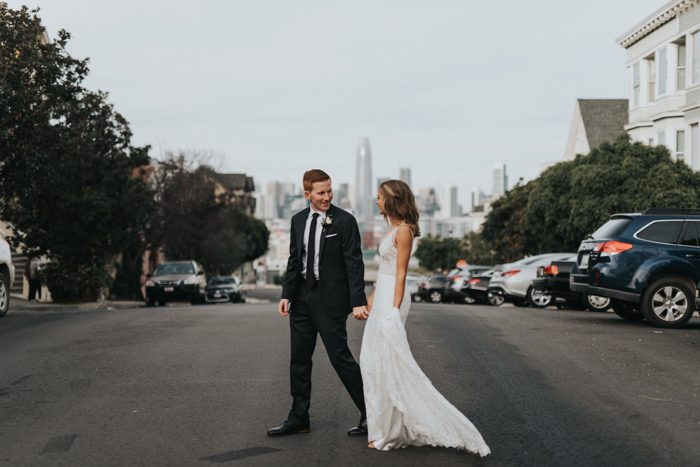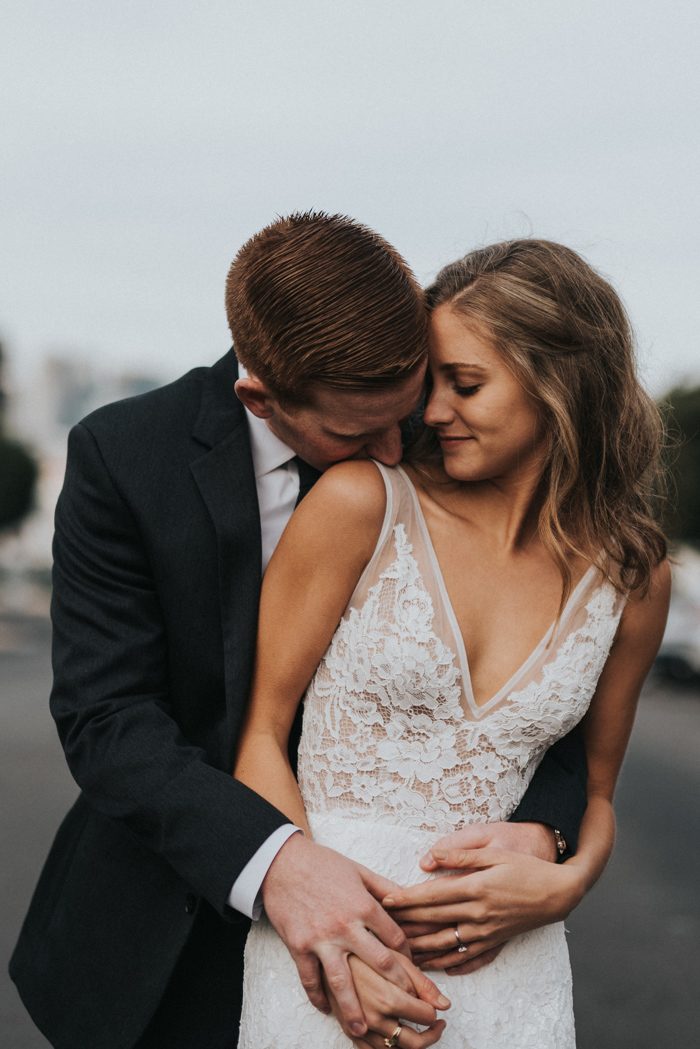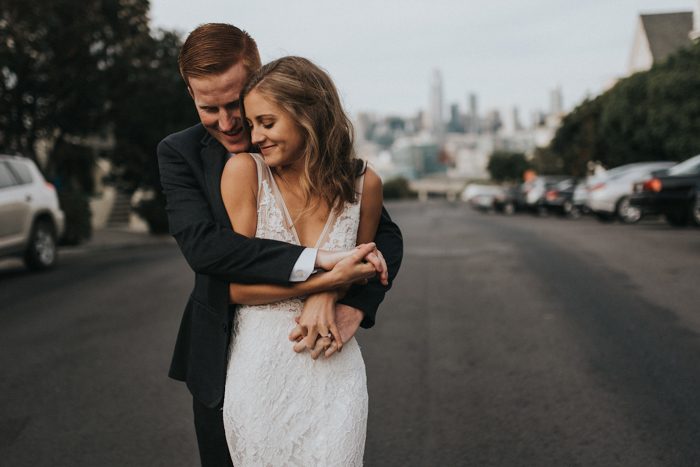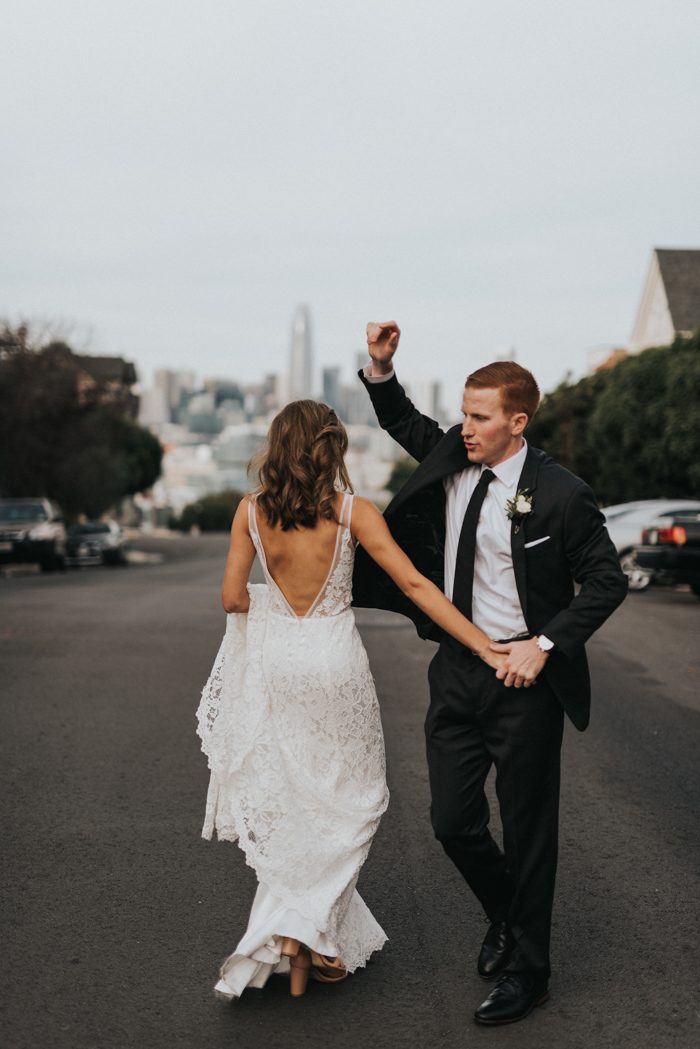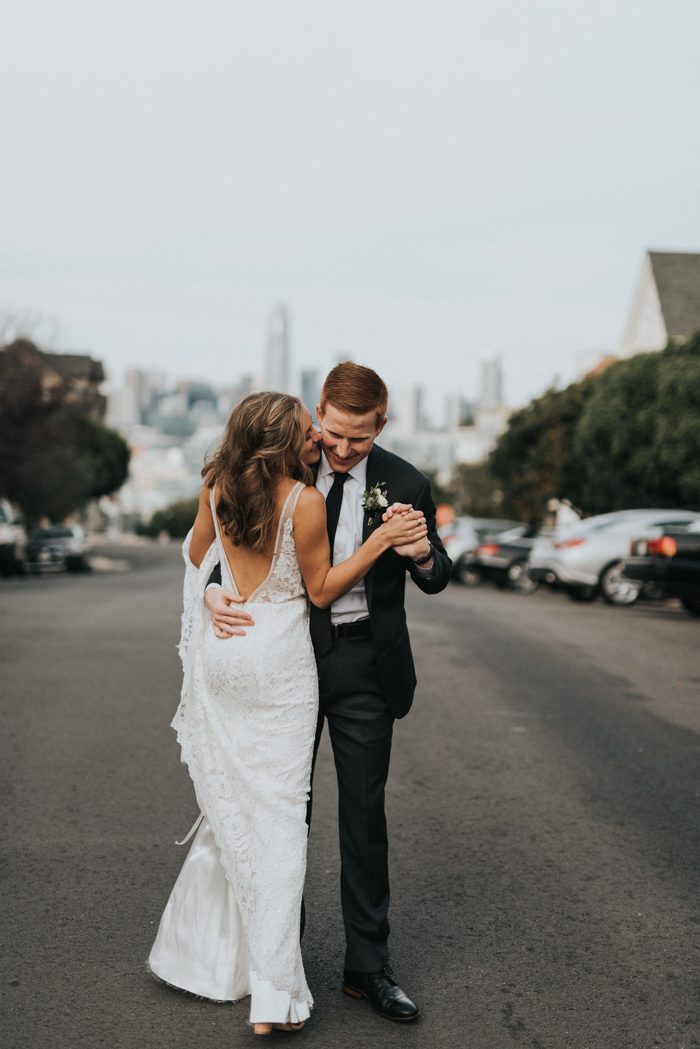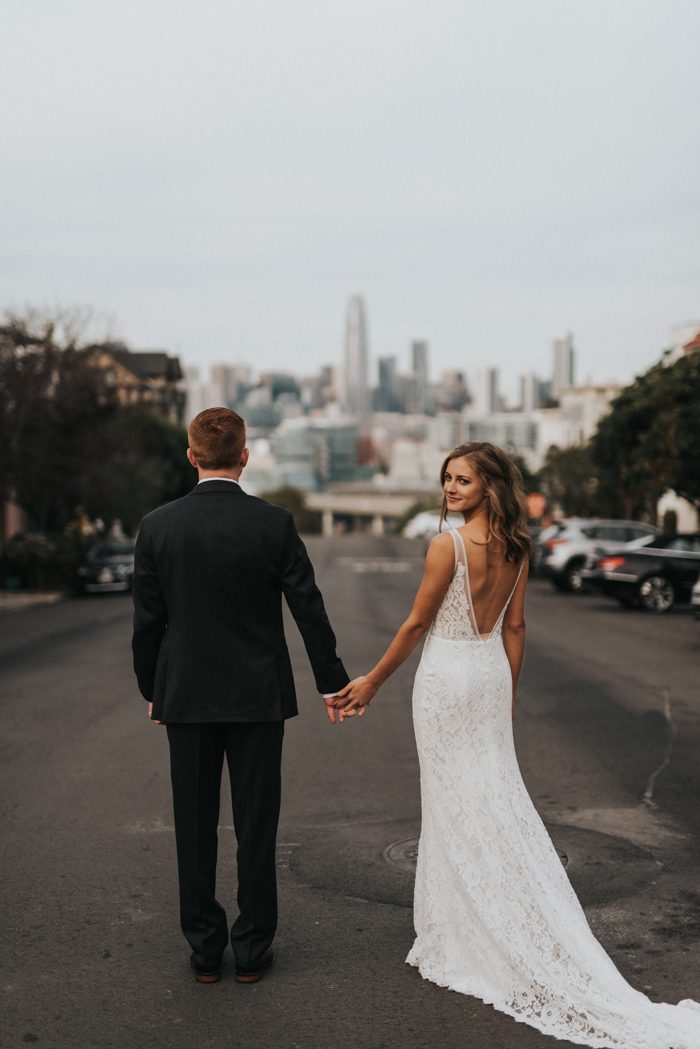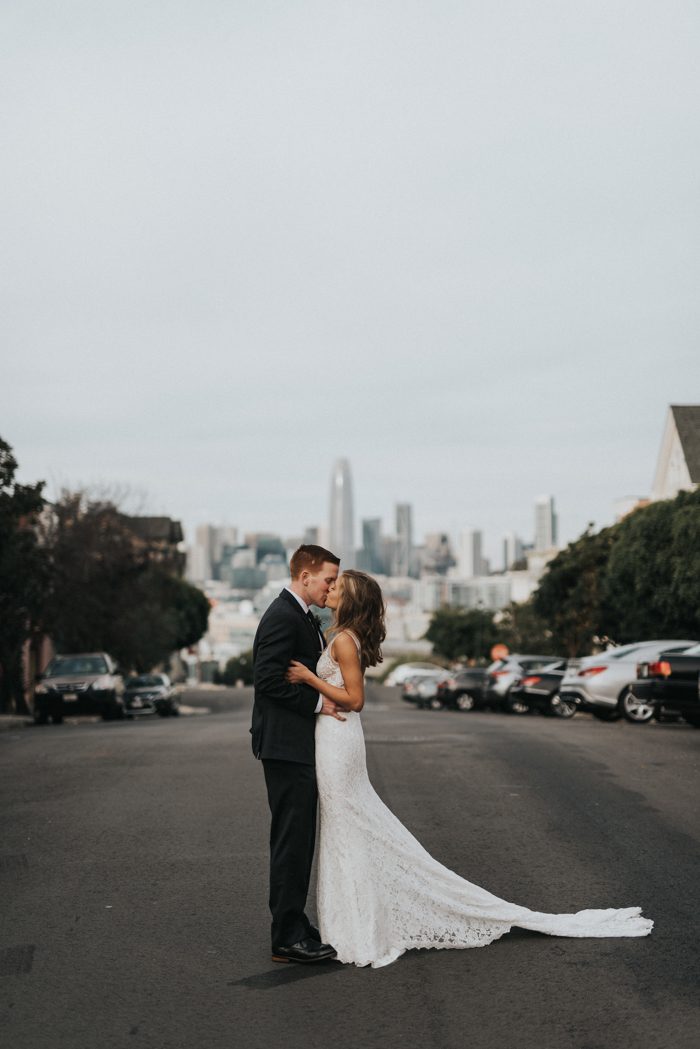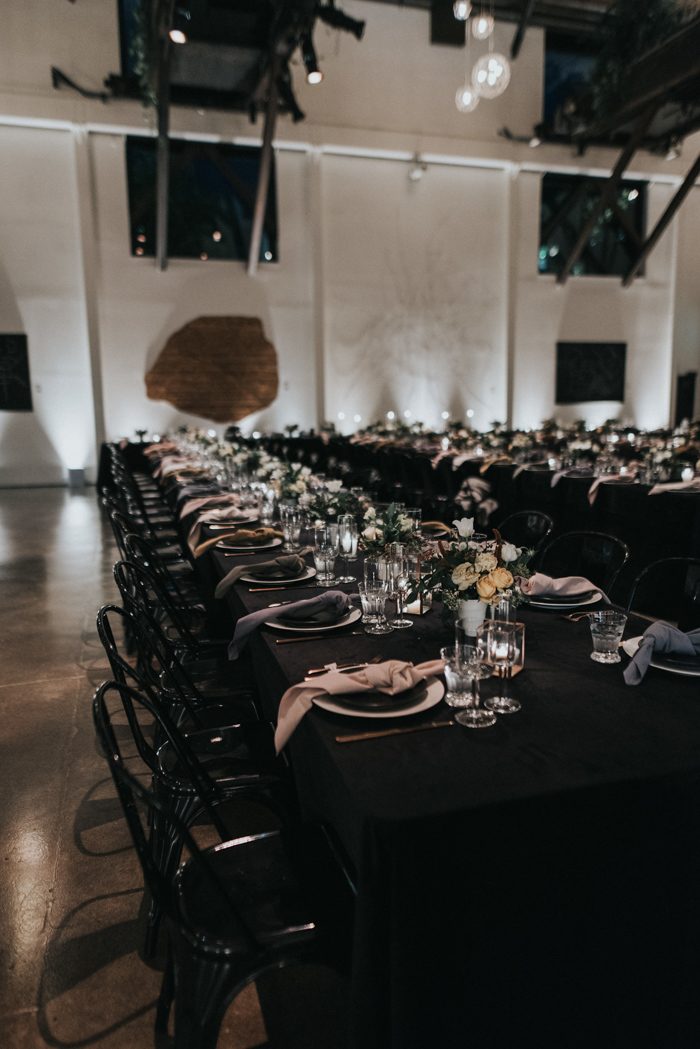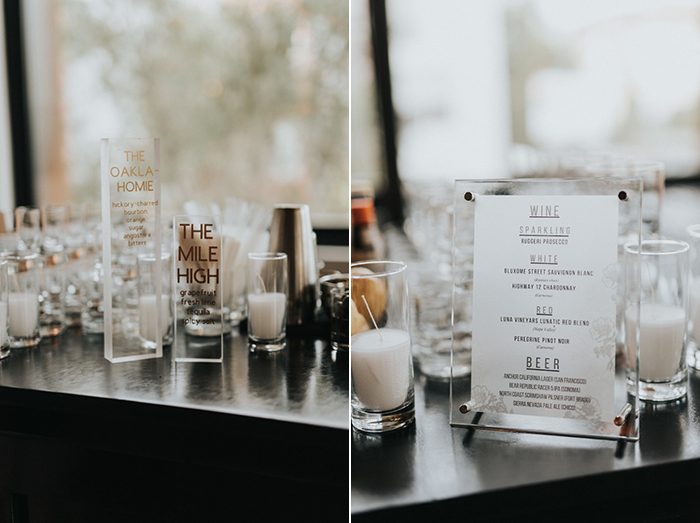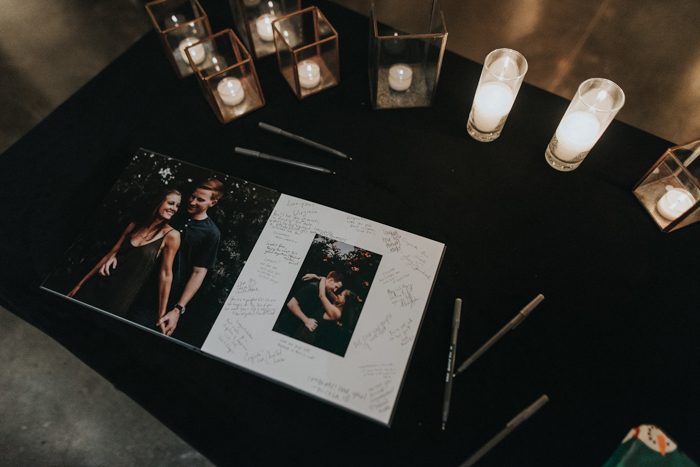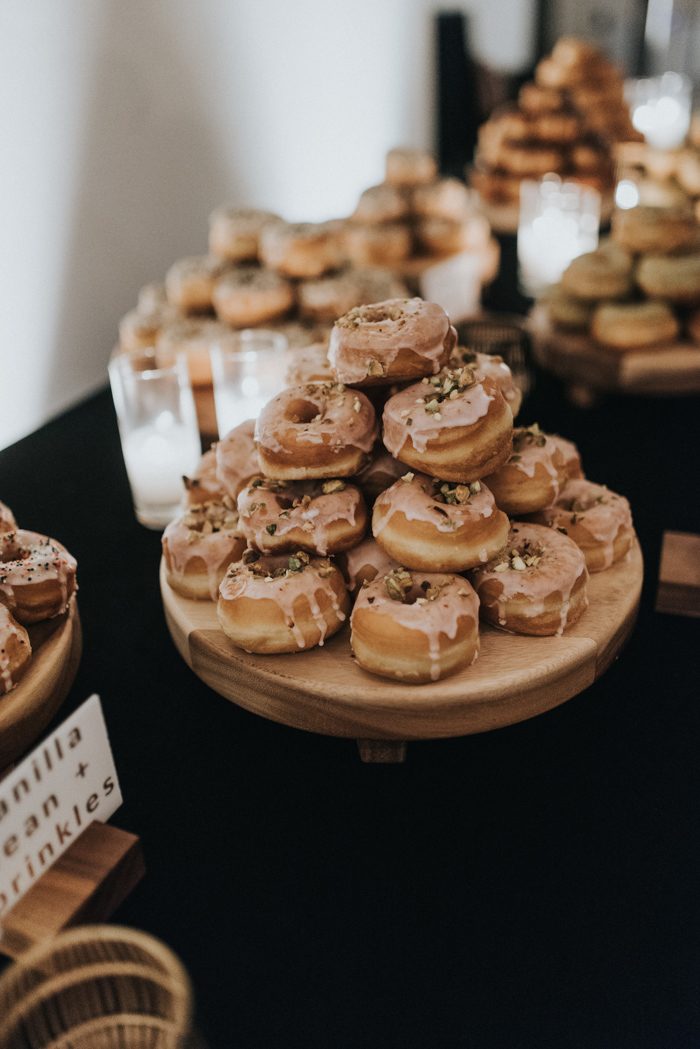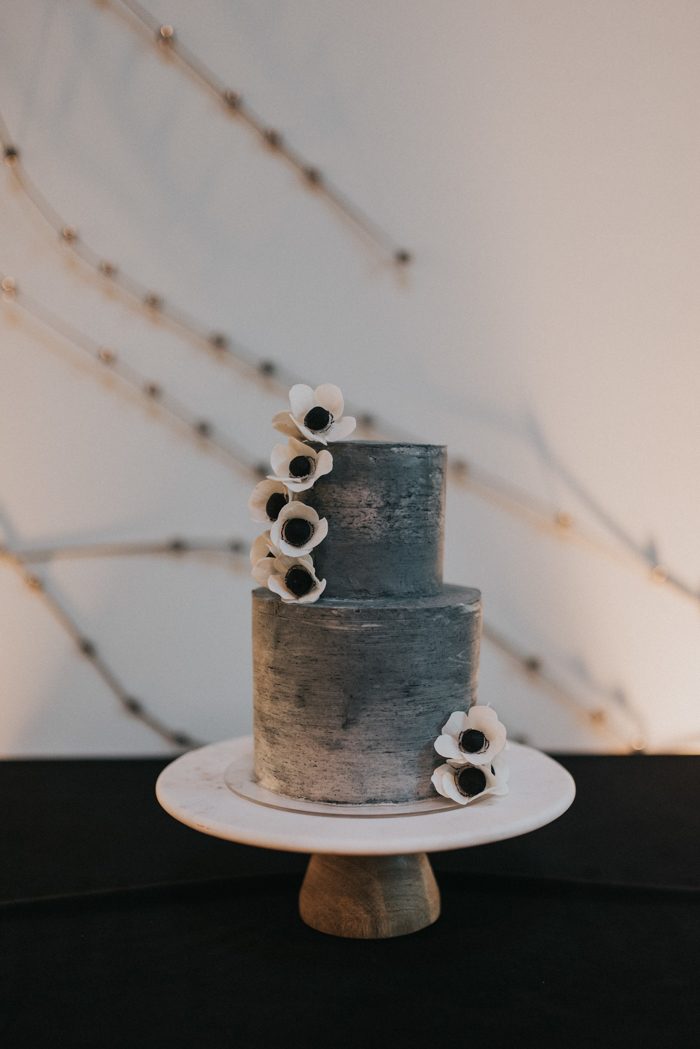 Since Ben and I met at a wedding, and we both love to dance, one of our biggest priorities was to have an amazing dance party. We really wanted to make sure our DJ understood what types of music we like, and we then just trusted Erica from Heart of Gold DJs with the rest. She absolutely killed it and the dance floor was packed all night. Ben and I even forgot to get off of the dance floor from our first dance until the last song. If people wanted to chat, they knew where to find us. We danced so hard and got incredibly sweaty, so by the end of the night we were toast.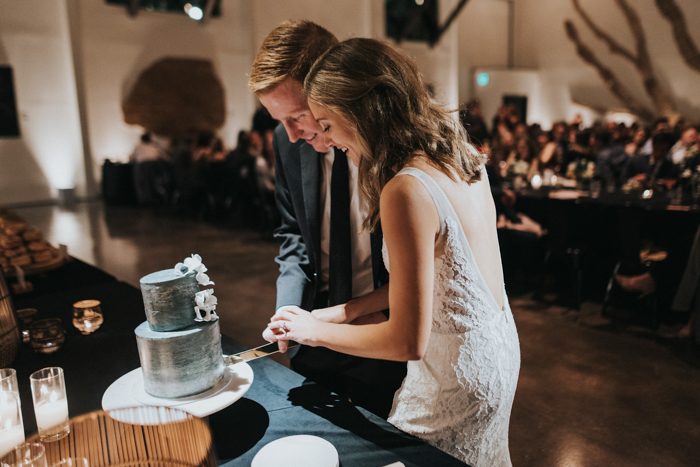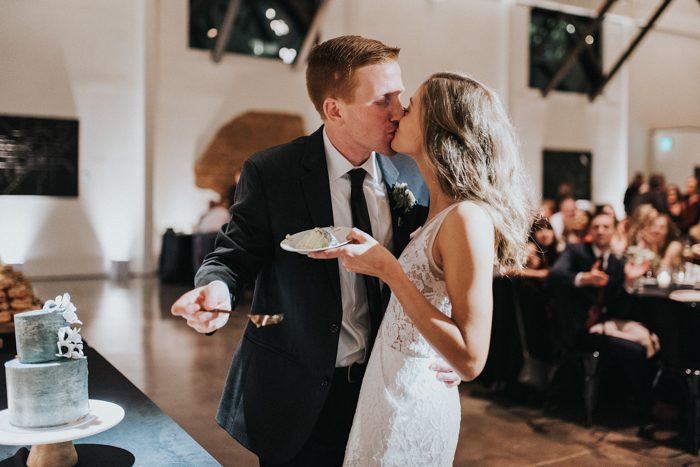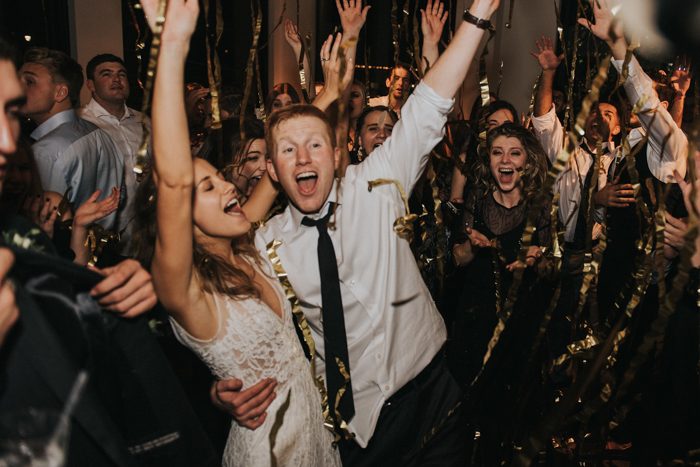 Congratulations to Sarah and Ben, and a huge thanks to Jonnie + Garrett for sharing this beautiful wedding at The Pearl SF with Junebug! Love the urban feel of this wedding? Then this artsy meets mid-century downtown Paducah wedding at The 1857 Hotel is just what you need to see today!