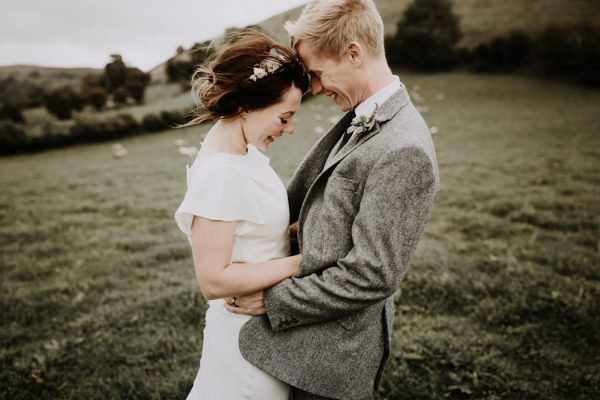 Charlotte and James's wedding was so full of British countryside style, you would have never known they planned it in only four months! The couple cleared out and transformed a lambing barn into the industrial rustic wedding venue of their dreams. From the wooden bar handmade by the groom to the "bake-off" dessert table that their guests contributed to, we are so in love with every DIY detail of Charlotte and James's reception! Charlotte and James have an appreciation for wedding photos (they own a wedding photo booth company together!), so it's no surprise they asked the super-talented Lauren Scotti Photography to capture their Welsh wedding.
The Couple:
Charlotte and James
The Wedding:
Wales, United Kingdom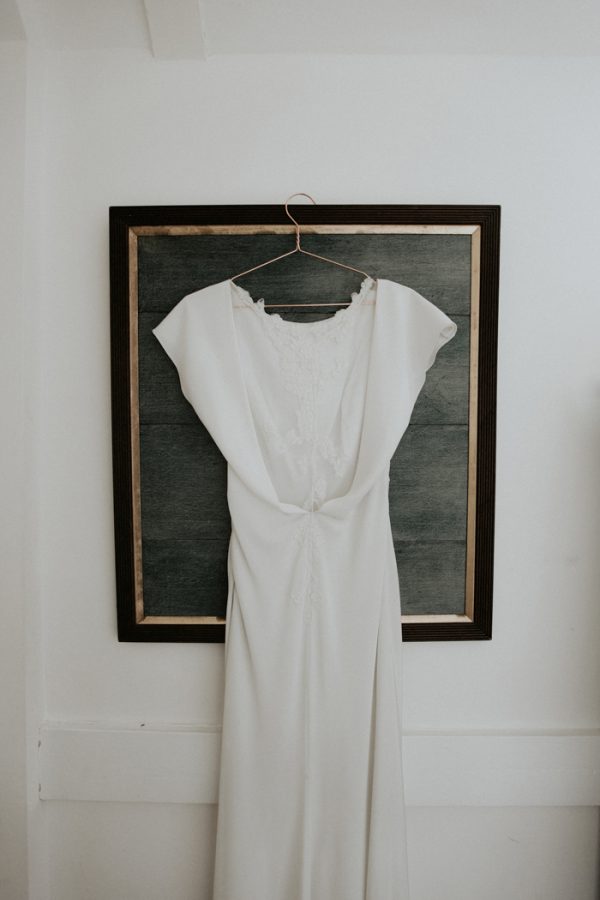 We had originally planned to get married in 2017 but moved it forward after finding out that my Mum's cancer had returned. James' Mum has also been battling cancer, so it seemed foolish to wait any longer. We figured that four months was just enough time to pull everything together. What we had failed to see is that wasn't enough time for my Mum, she passed away just three weeks before our ceremony. Choosing to go ahead with the wedding was one of the toughest decisions we've ever made.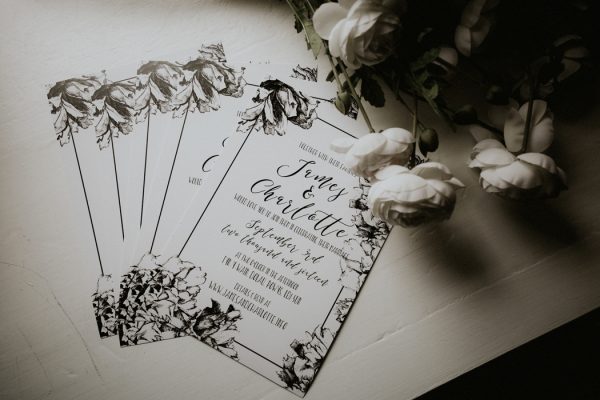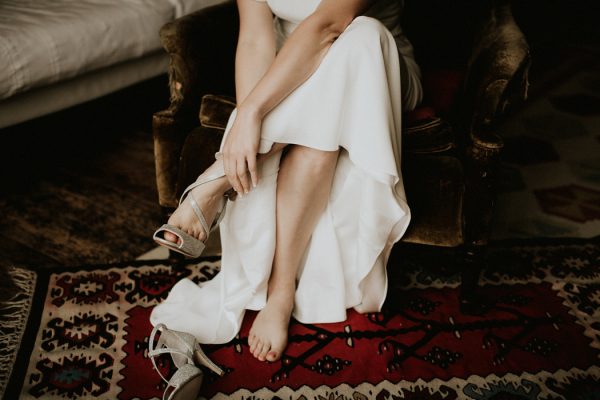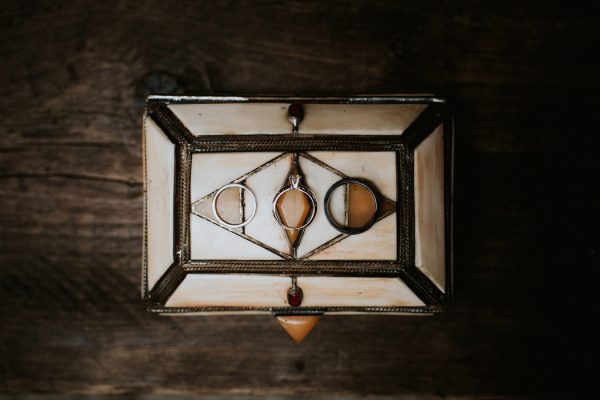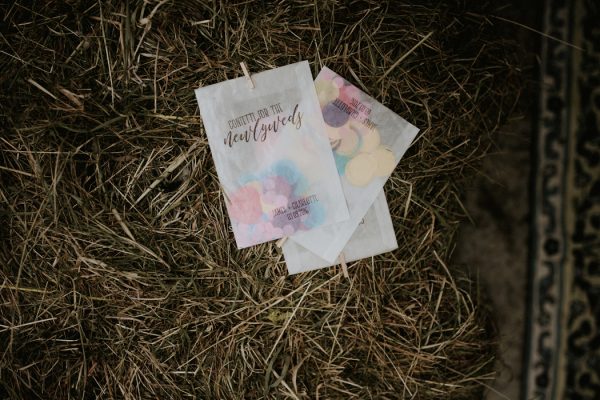 Working in the wedding industry we both had a very clear idea of the type of wedding that we wanted. The focus had to be on a relaxed day with great food and entertainment. Everything else was secondary. We loved the industrial feel of the shed, so we just worked with it rather than to try and make it something it wasn't.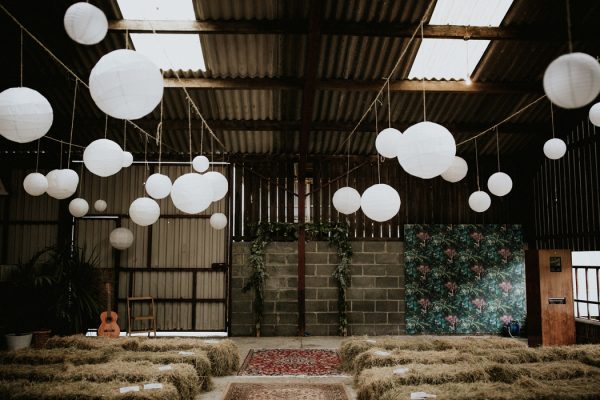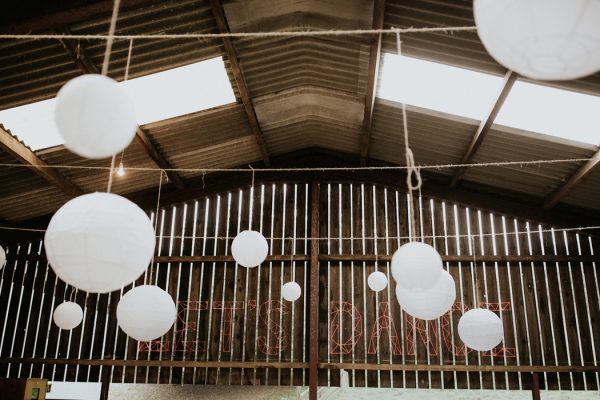 For both of us, the most memorable moment was the ceremony. I wasn't prepared for how utterly magical it is to walk into a room full of your people and declare your love for one another.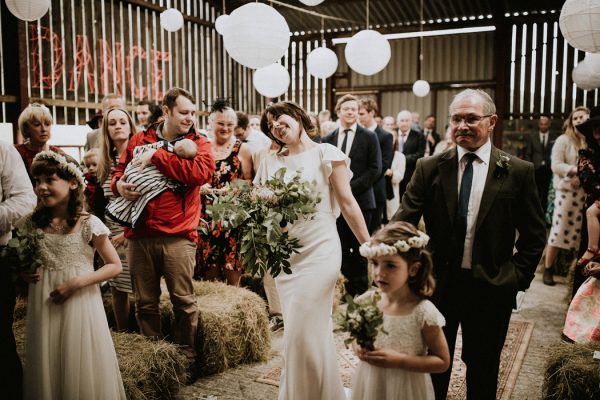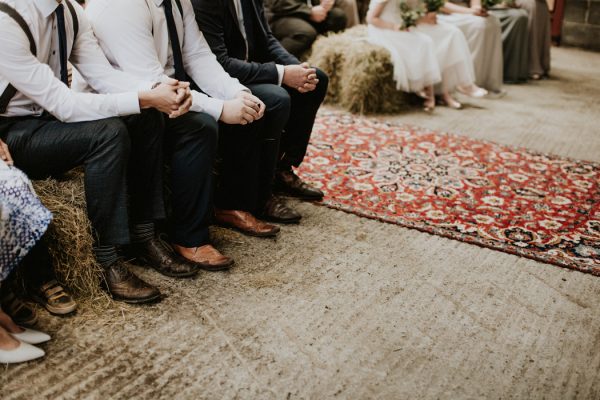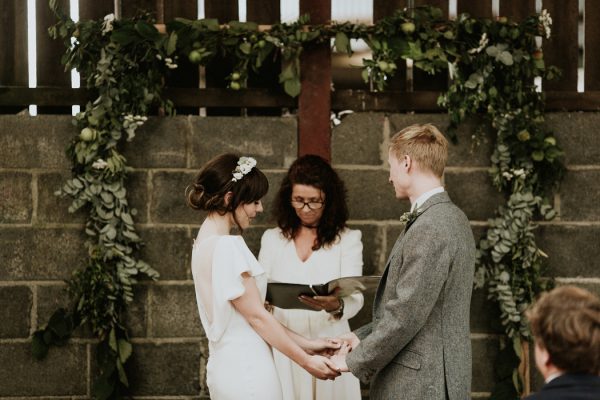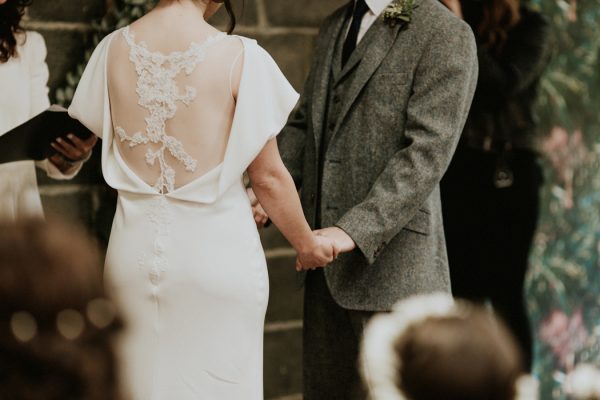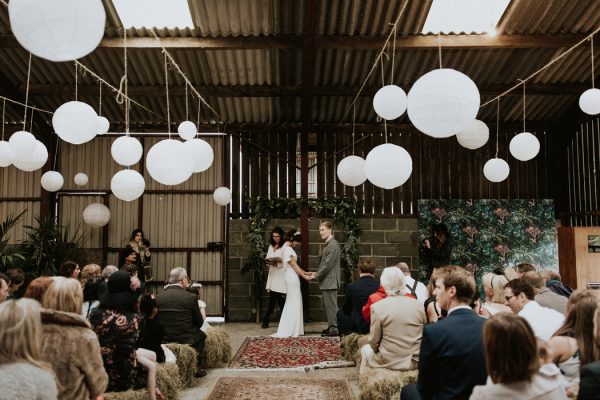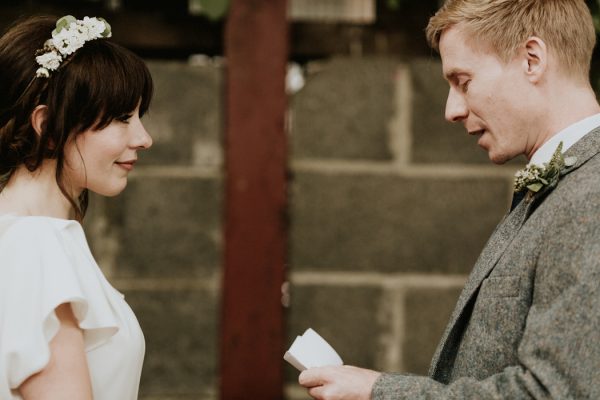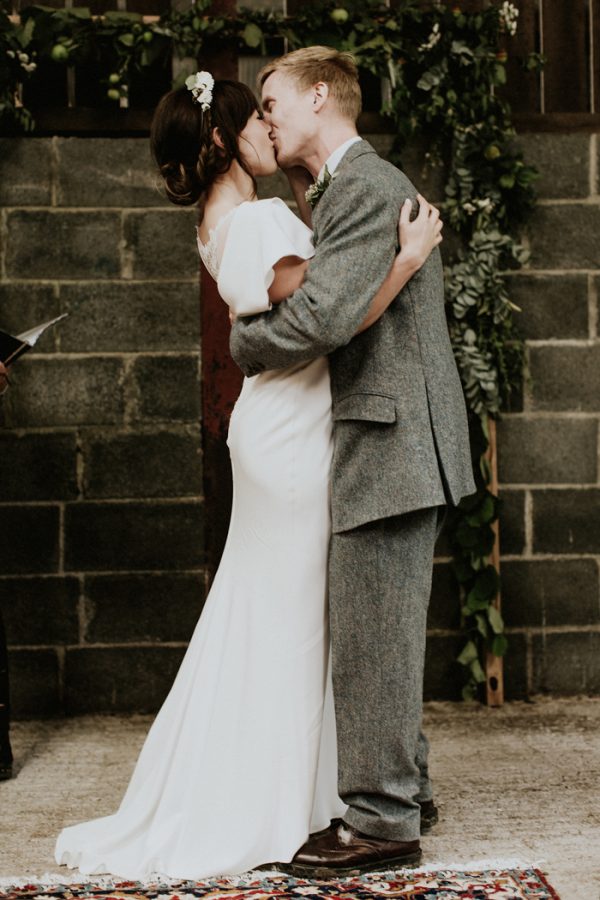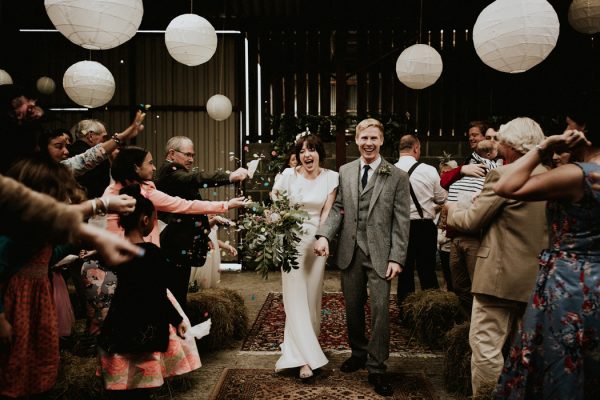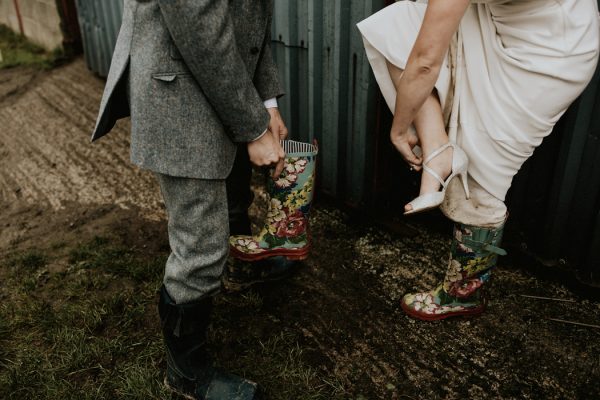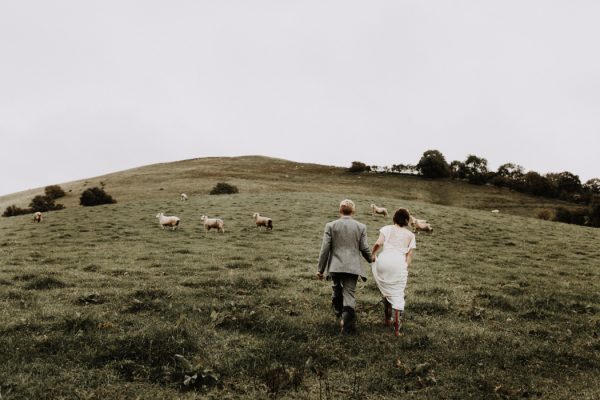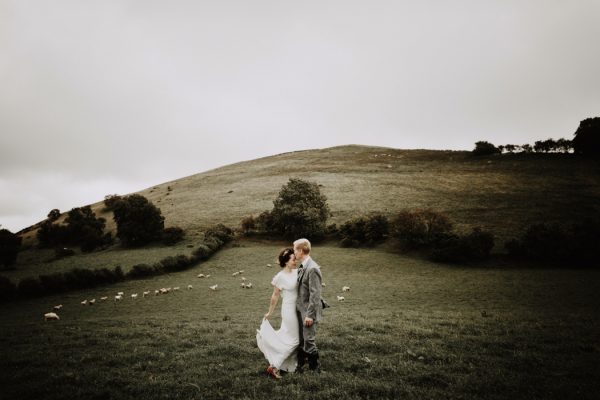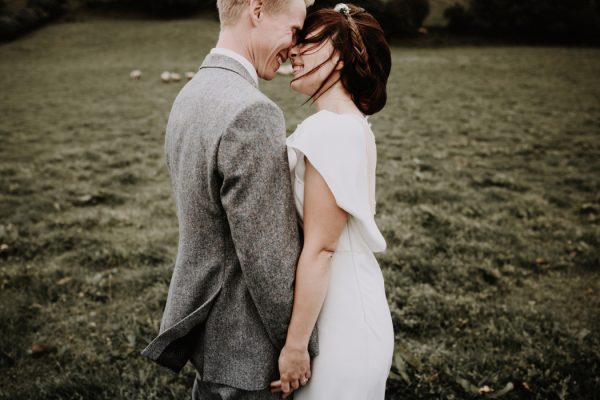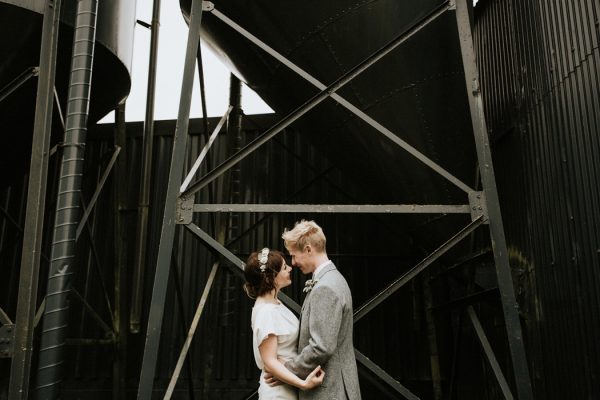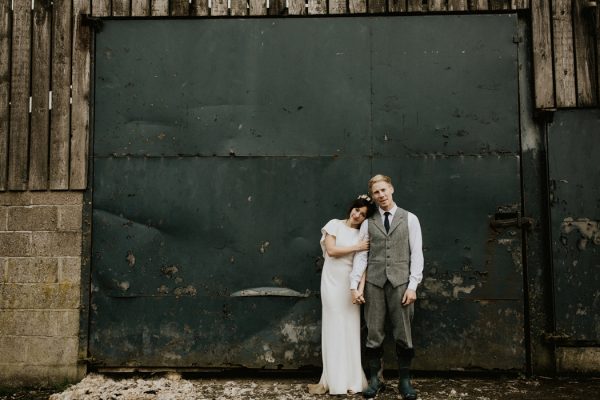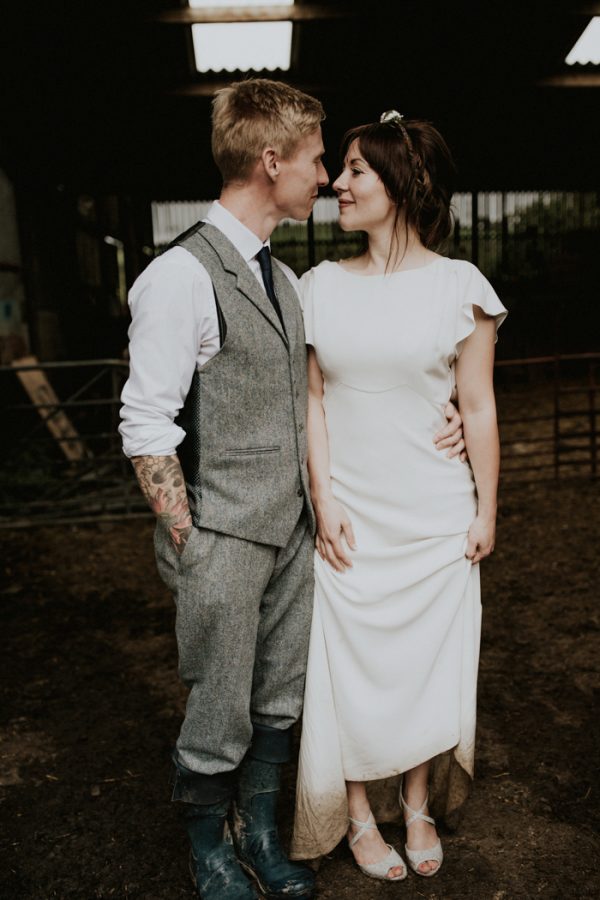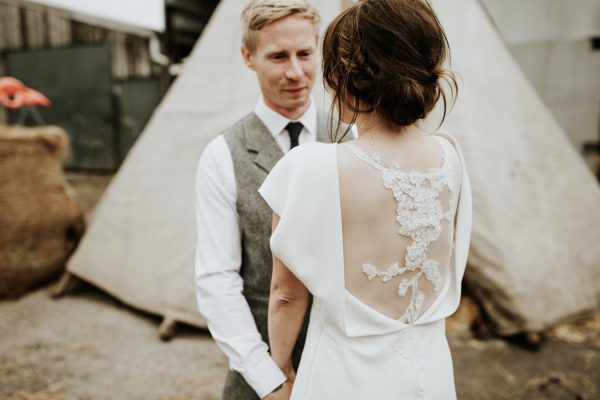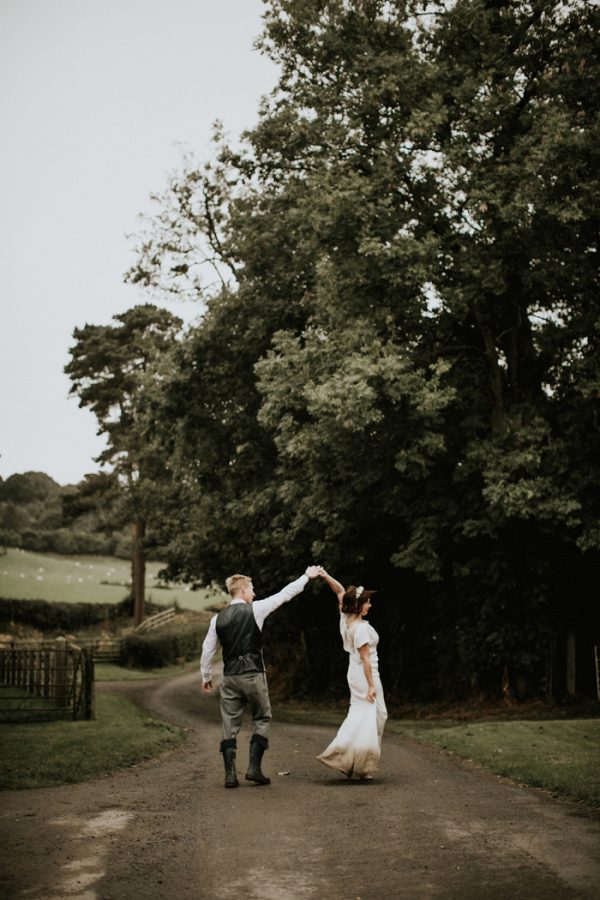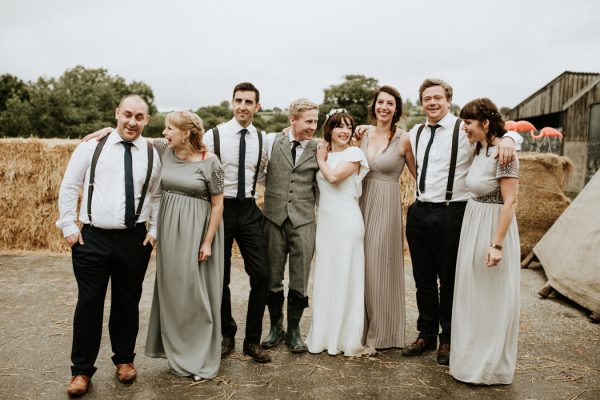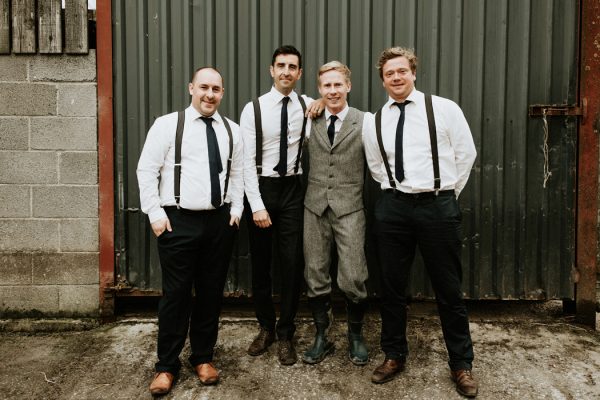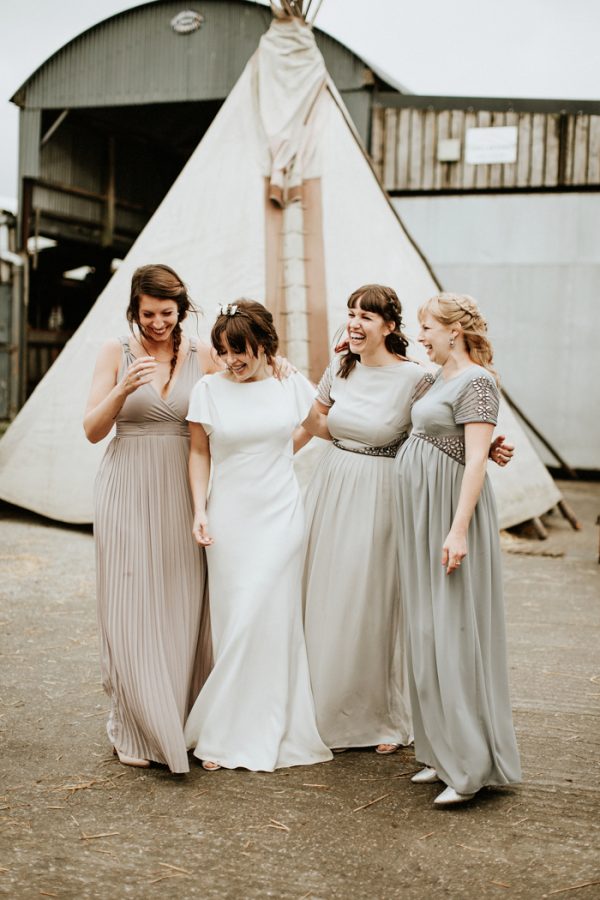 The shed is normally used for lambing so it had to be cleaned out, James' family spent hours getting it party ready. James is a wood worker by trade and very practical by nature. He built the bar, made the BAR lights & the donut wall, hung the festoon lights and the paper lanterns.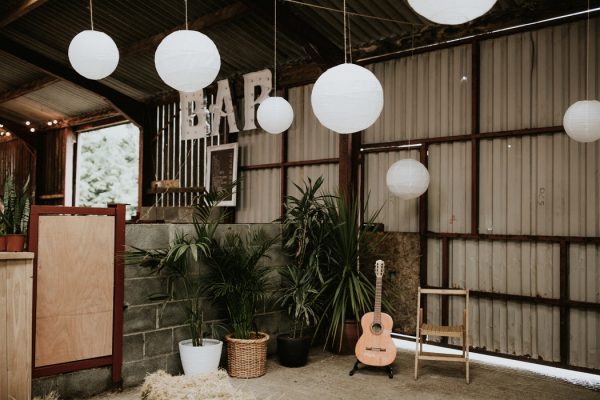 Our planning advice: Find suppliers that you love and trust and let them do their thing. Also, have a cut off time where you let go of all your planning and any expectations and just enjoy your day as it unfolds.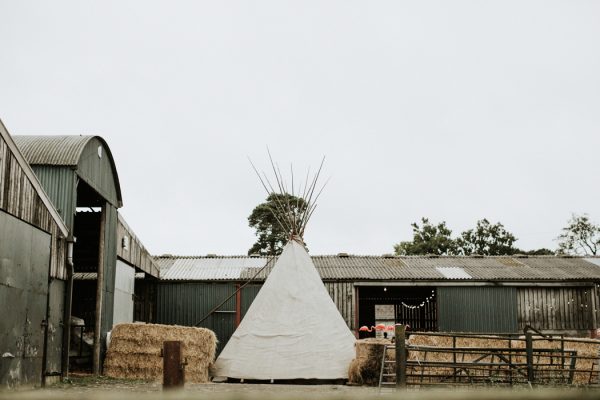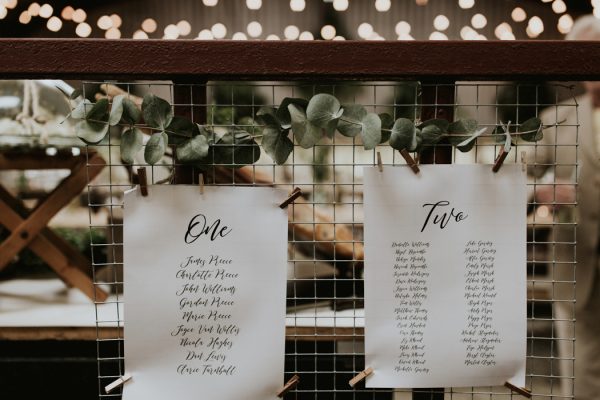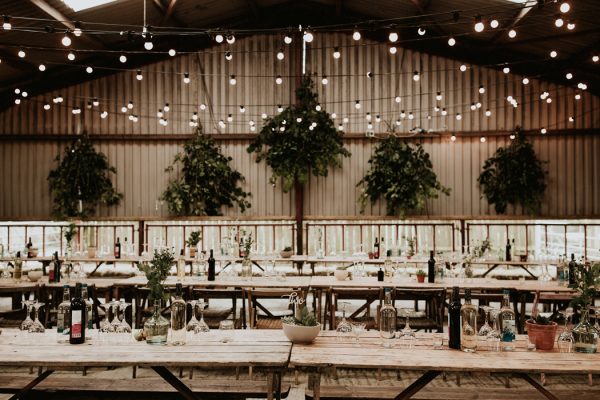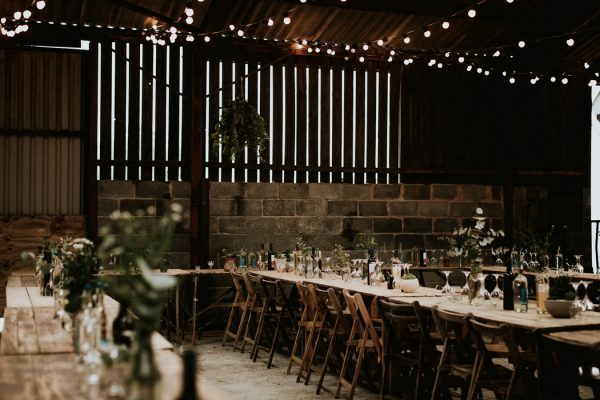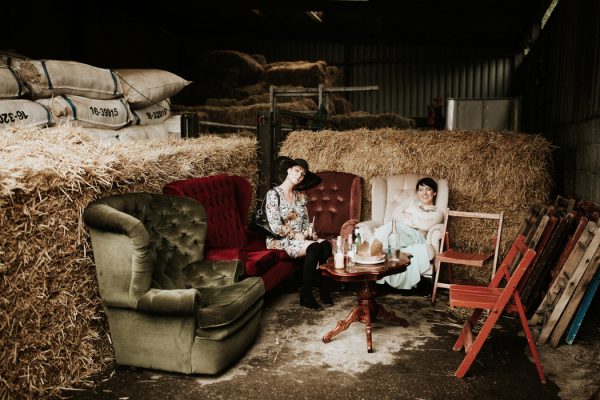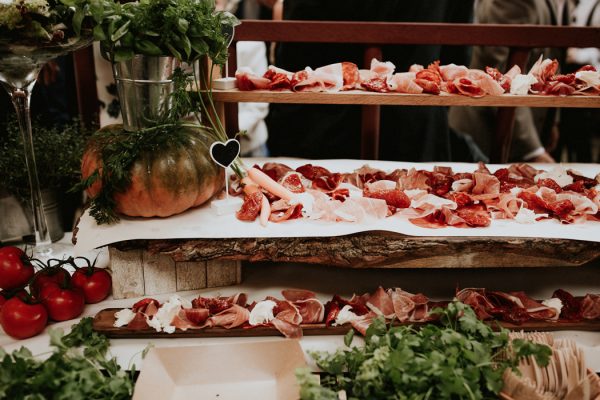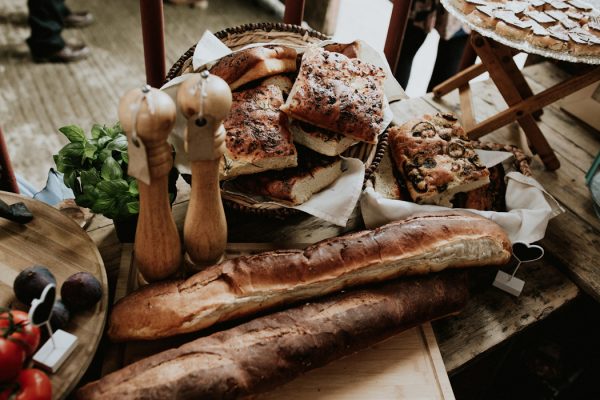 James' band played in the evening and later on we had a Silent Disco that we had to set up and choose the playlist for. Instead of a wedding cake we asked our guests to bring cakes for a 'Bake Off' table and had a few novelty gifts as prizes.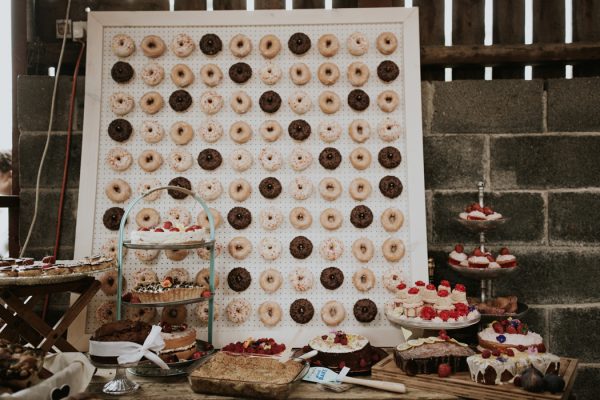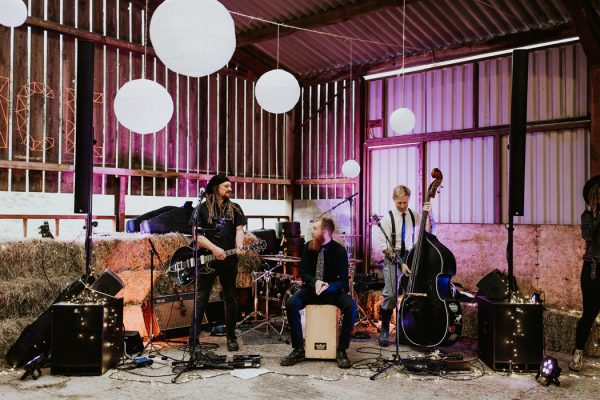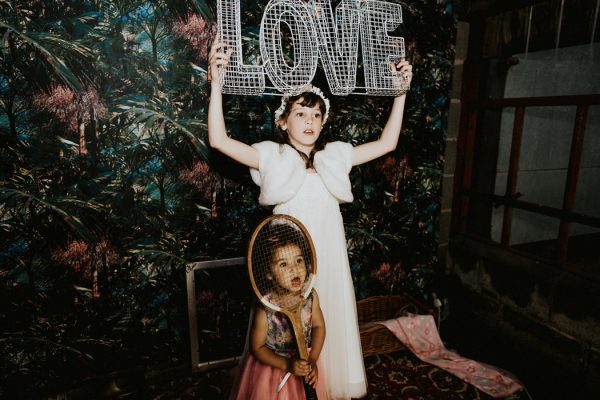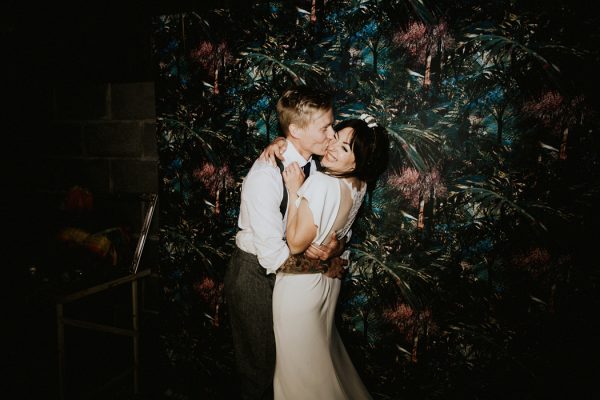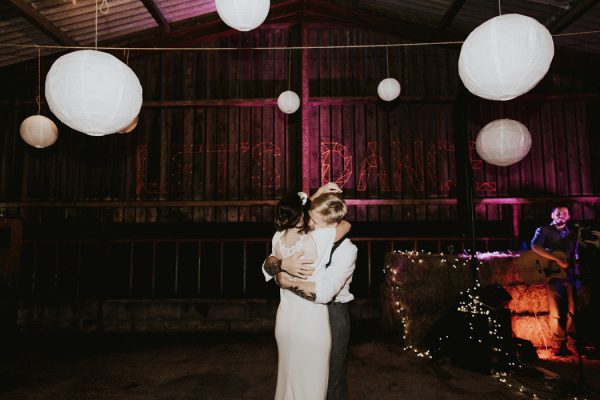 Congratulations to Charlotte and James, and a huge thanks to Lauren Scotti for sharing their wedding with us. Feeling inspired by this wedding's DIY magic? Then you've got to see this DIY South African greenhouse wedding at Rosemary Hill!