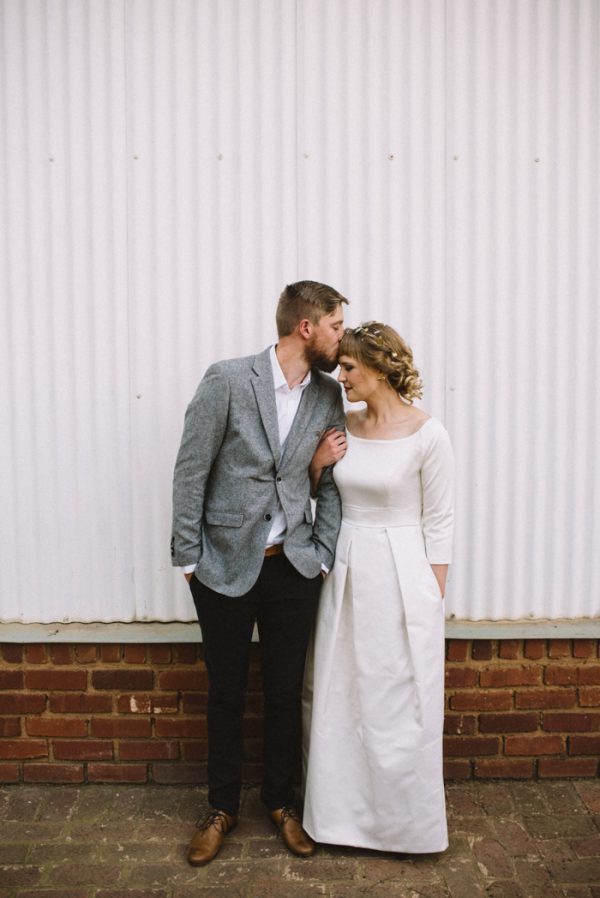 Rita and André are self-proclaimed Jacks of all trades with specialties in blogging, wedding photography, and graphic design, so it's only natural that their own wedding knocked it out of the park! The couple worked together to design all of her wedding's décor, florals, and super fun paper details like a seating chart and very personal table numbers. The couple chose Johannesburg-area venue Rosemary Hill for its stunning ceremony greenhouse and rustic reception area that they polished up with twinkle lights, hanging geometric objects, and minimalist greenery. We are so in love with how photographer Wednesday and October captured every detail of this South African wedding!
The Couple:
Rita and André
The Wedding:
Rosemary Hill, Johannesburg, South Africa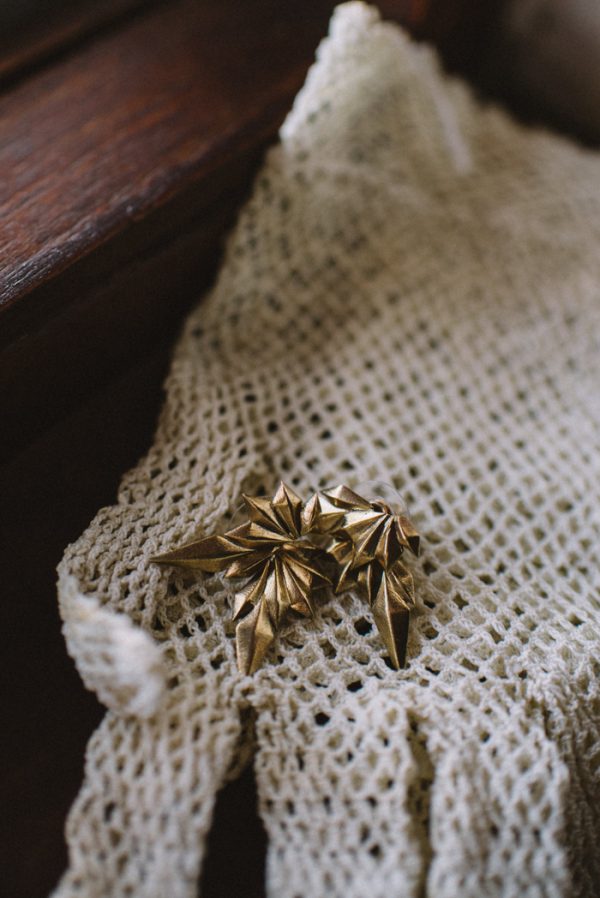 The most important thing about planning our wedding was to keep it as 'us' as possible. We didn't want to lose ourselves in the process. As both of us work an average of three jobs, we couldn't DIY everything but we also didn't want an impersonal wedding. We wanted a good ratio between originality and practicality. We wanted the process to be as fun as possible in between airport terminals, train rides and coffee dates.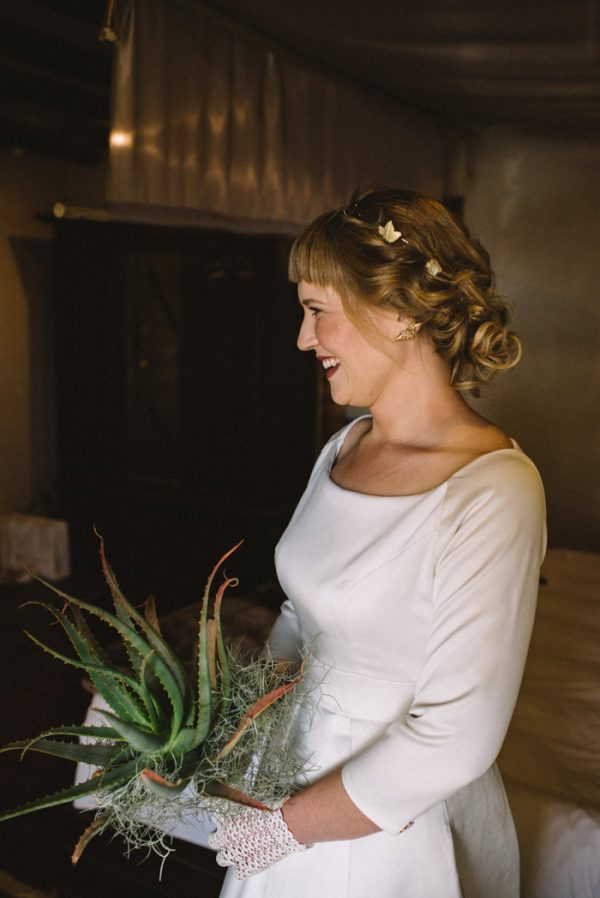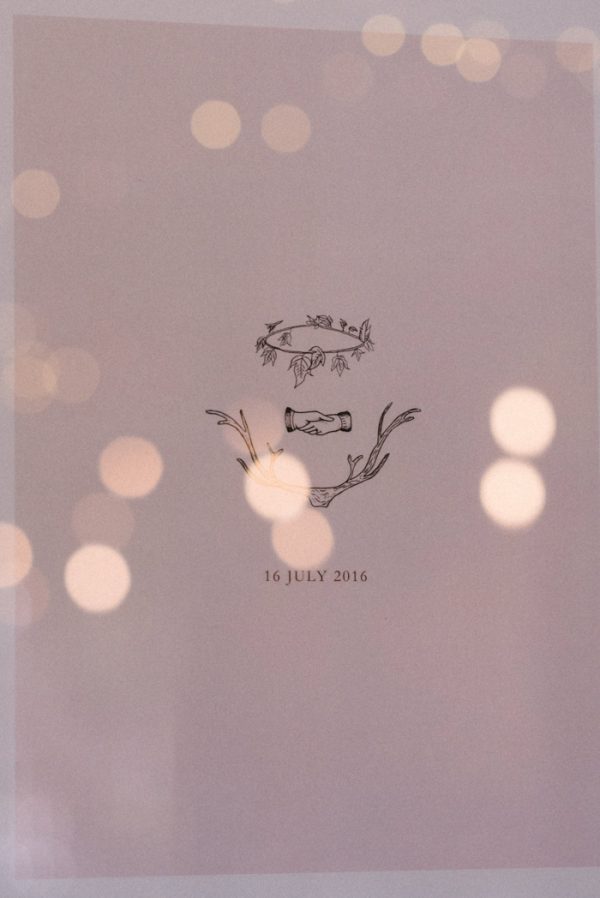 Rosemary Hill cares a great deal about their employees, they contribute to the community by providing people in the area with jobs, they do a lot for local charity organizations as well as the school on the property. The fact that they are also a working farm, serious about the environment and green living sealed the deal for us. We hit the jackpot, seeing as ours was the last date available and they made such an effort with absolutely everything from planning and assistance with the decor, all the way to tending to our guests' every need.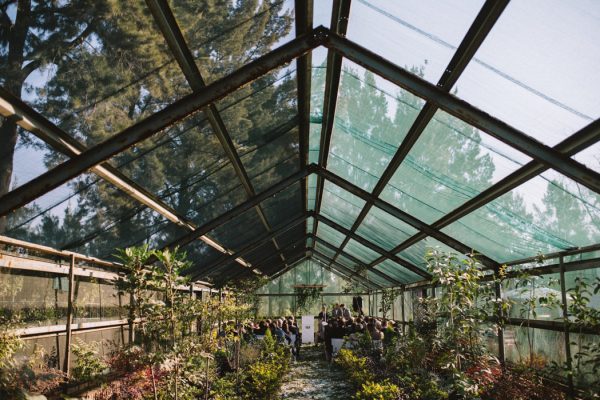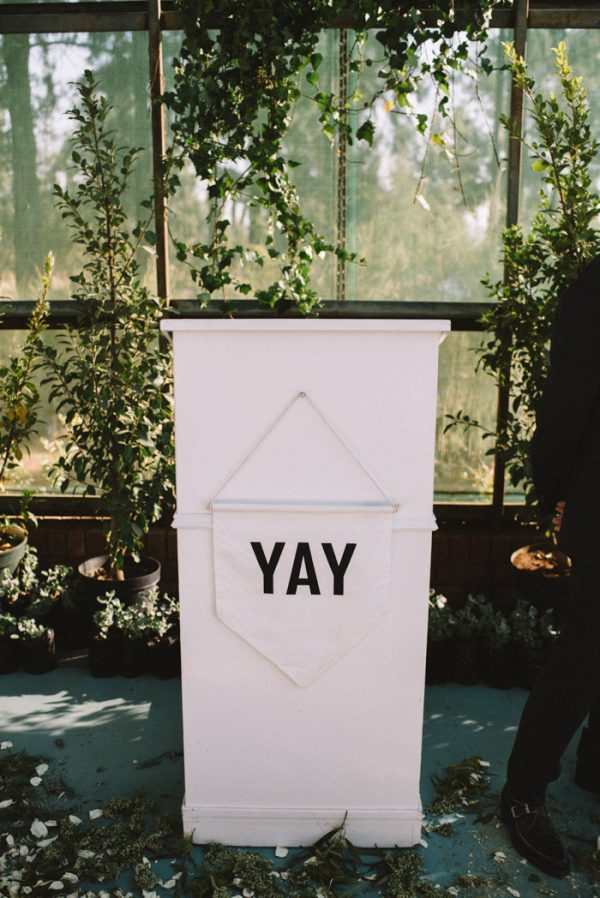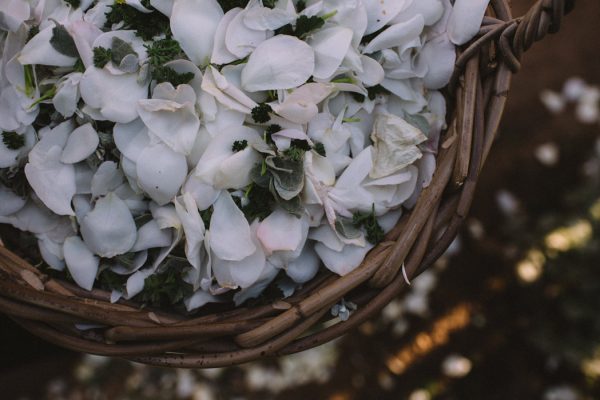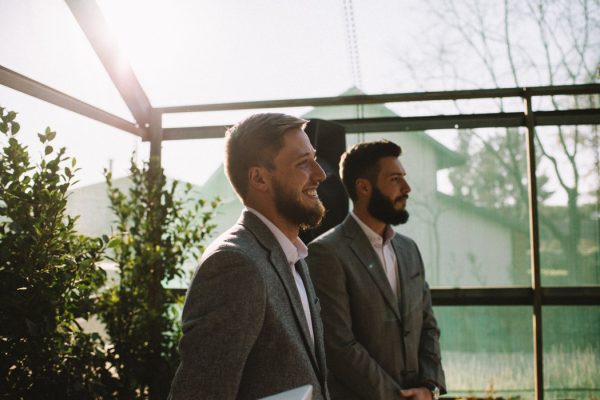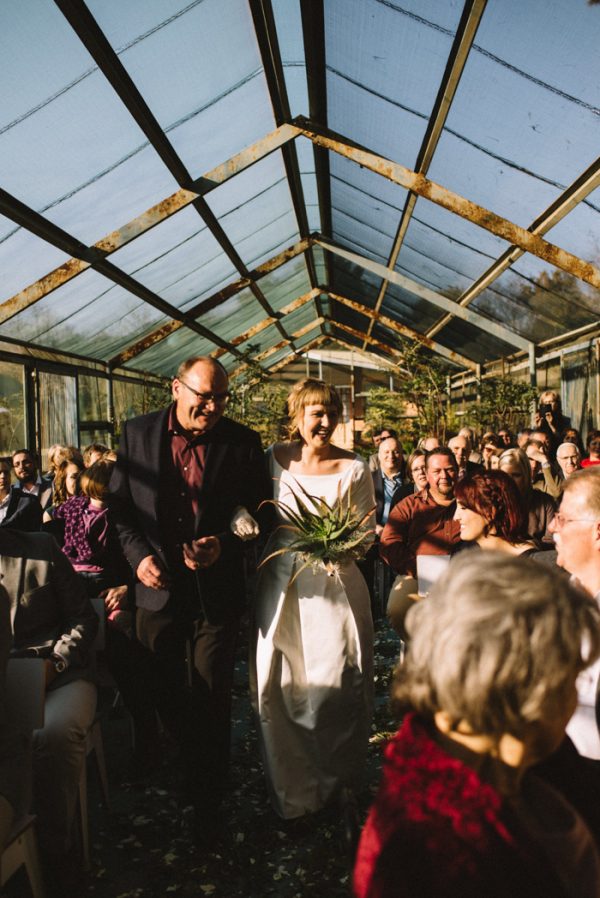 My film lecturer and mentor gave one of his mesmerizing talks as a sermon. We got a bluegrass band. We love gardening so we opted for kokedamas and plants from our garden instead of floral arrangements. I also wore the same gloves my mom wore when she married my dad, she croqueted them herself.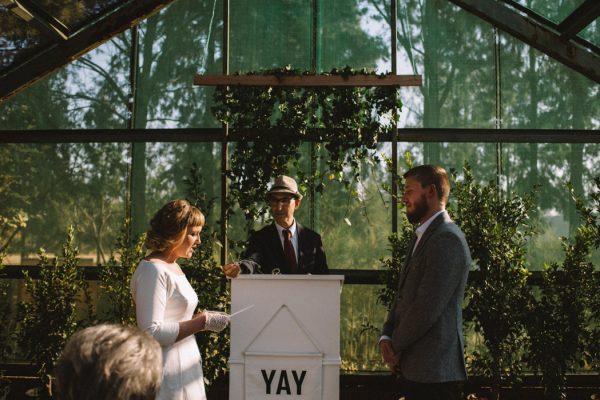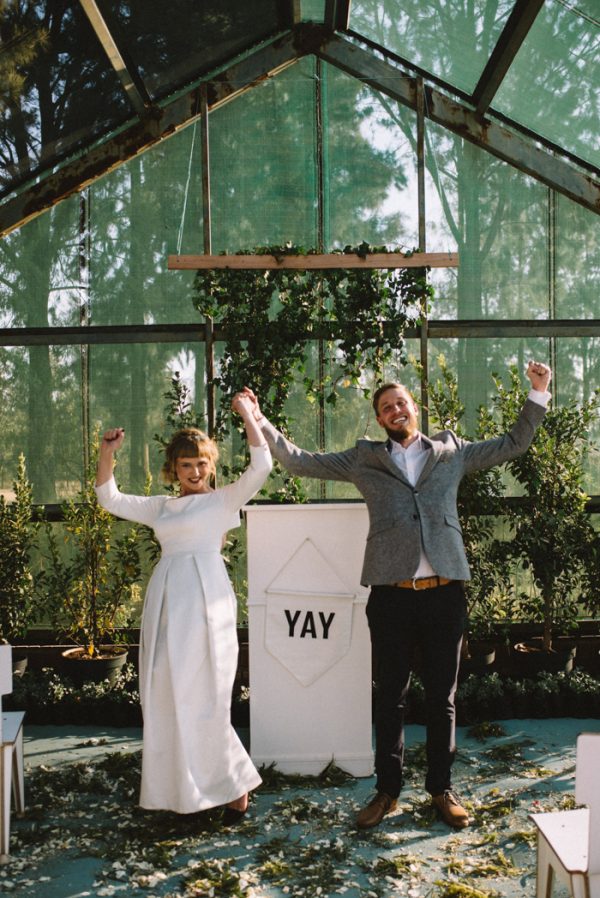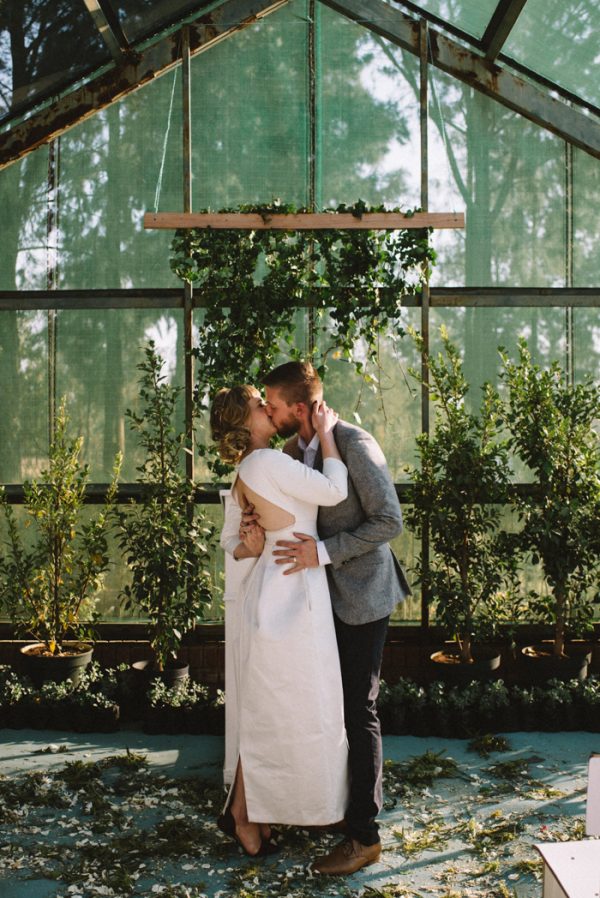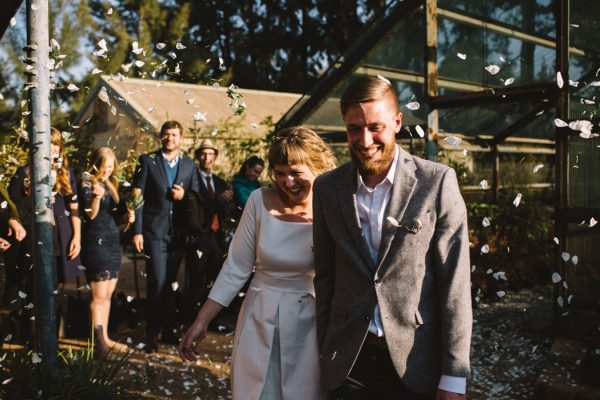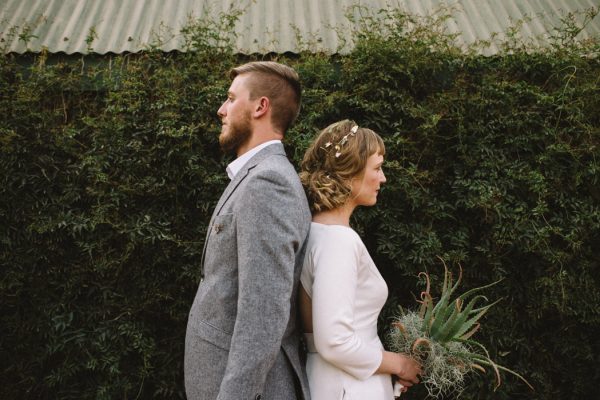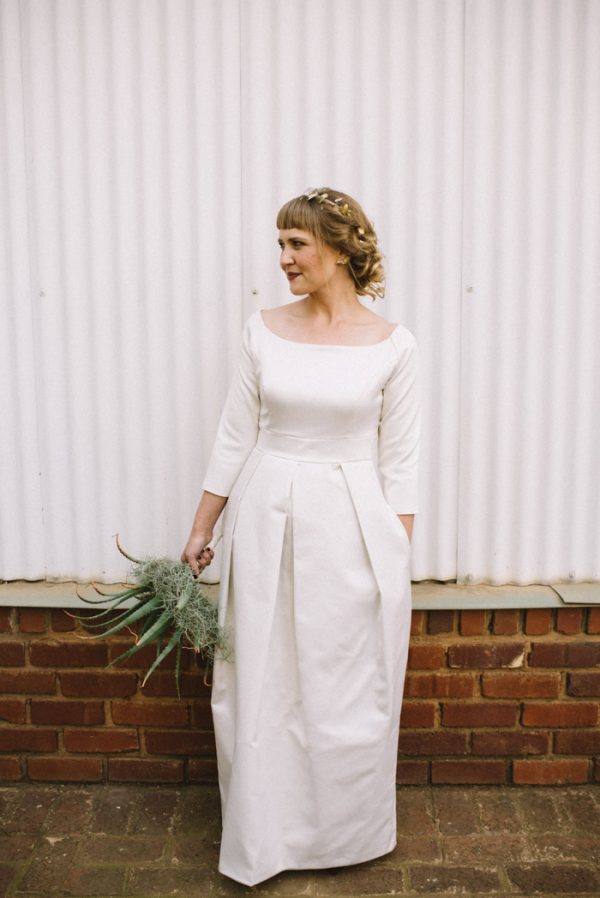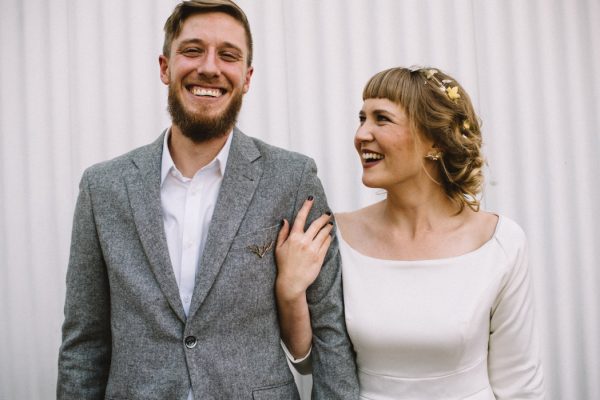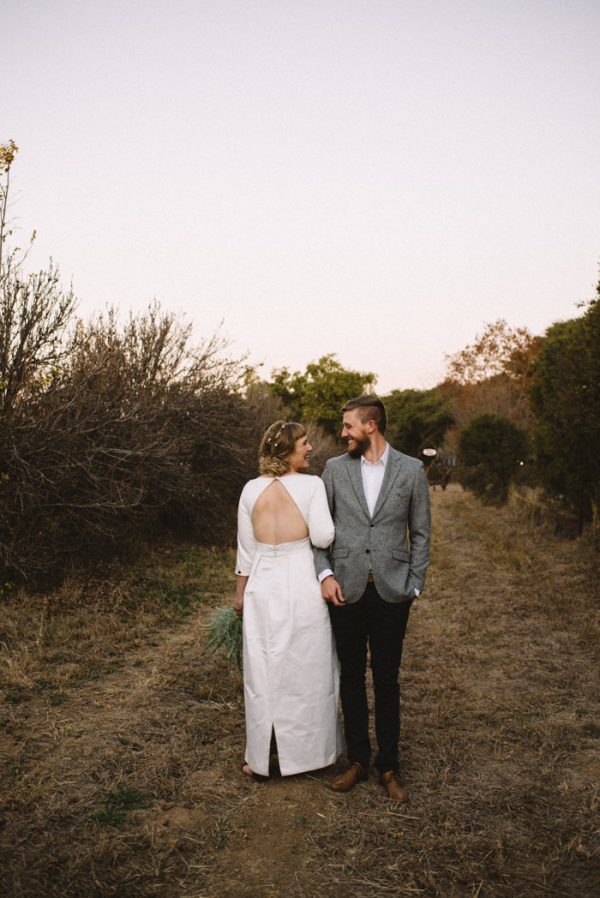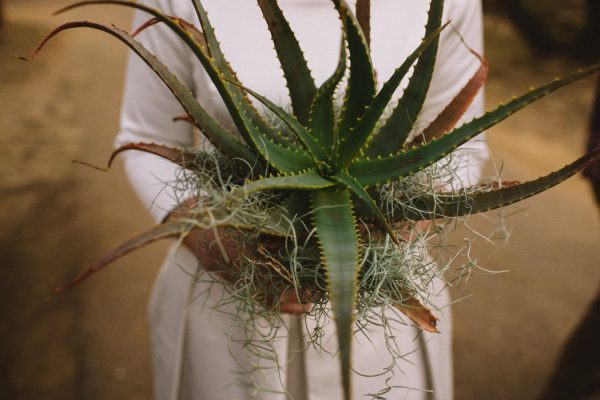 Before you rummage through Pinterest, blogs and start looking at vendors make a list with your partner. Write down what you'd like to have, what you don't want and write down what you would like to feel on the day. Keep that list close and stick to it when you need to make decisions on flowers, a dress and all that. If something doesn't fall in line with your original plans, scrap it. Wedding craziness is real and you won't want to look back and realize that you lost sight of what is really important.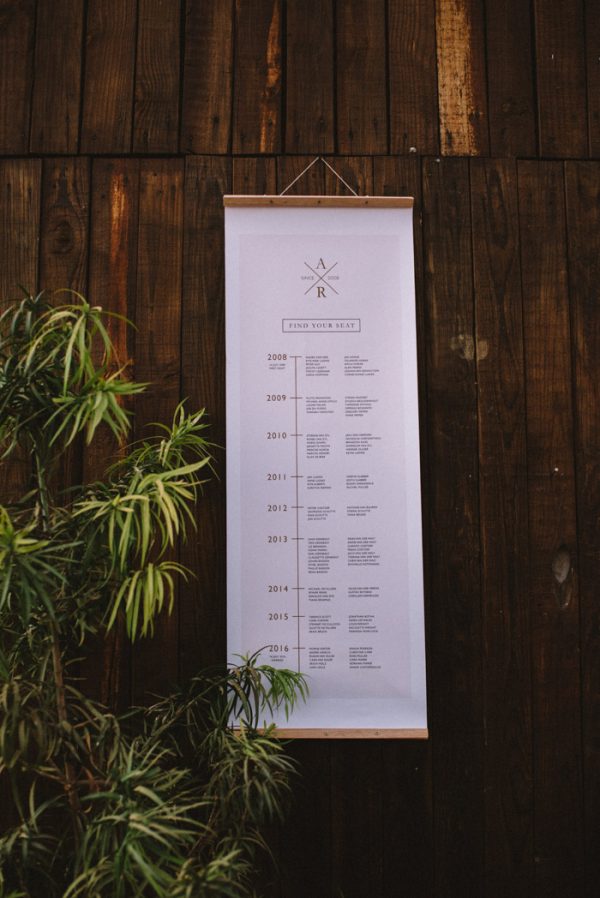 We realized a few months after booking the venue that the date we got was the anniversary of the day we met eight years earlier, which of course presented us with a 'theme' of sorts. I made a design for us that included 'since 2008'. Our table numbers were numbered according to the years we've been together.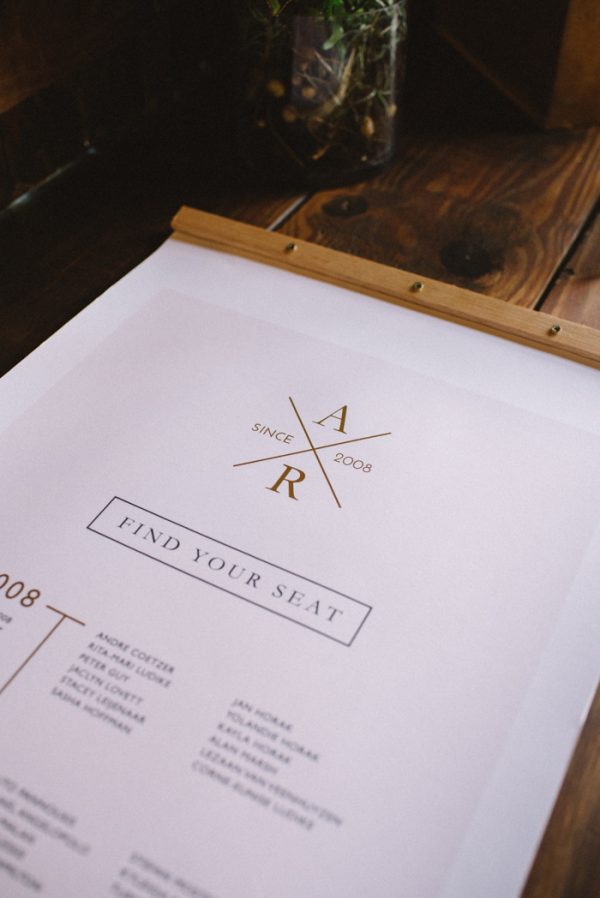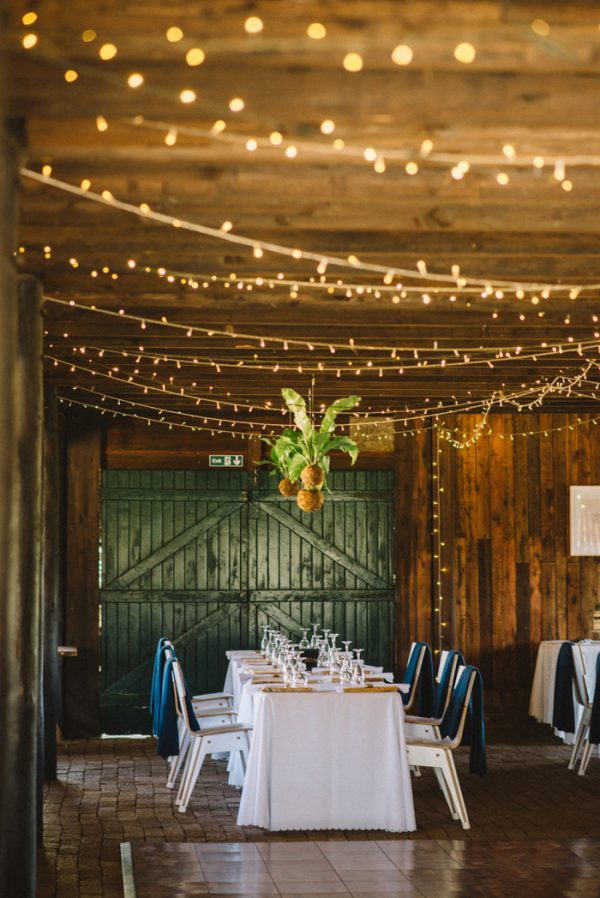 We loaned wedding favors. At some point we decided that we would leave out wedding favors to save costs, we reckoned nobody ever uses favors from weddings. We really wanted to give back to the community, so we decided to make a plan. We made our favors our charity project. Since we got married right in the heart of winter we bought lap blankets for our guests to keep them warm during the reception. Everyone was asked to please leave their blankets on their chairs and Rosemary Hill helped us donate these blankets to a local charity.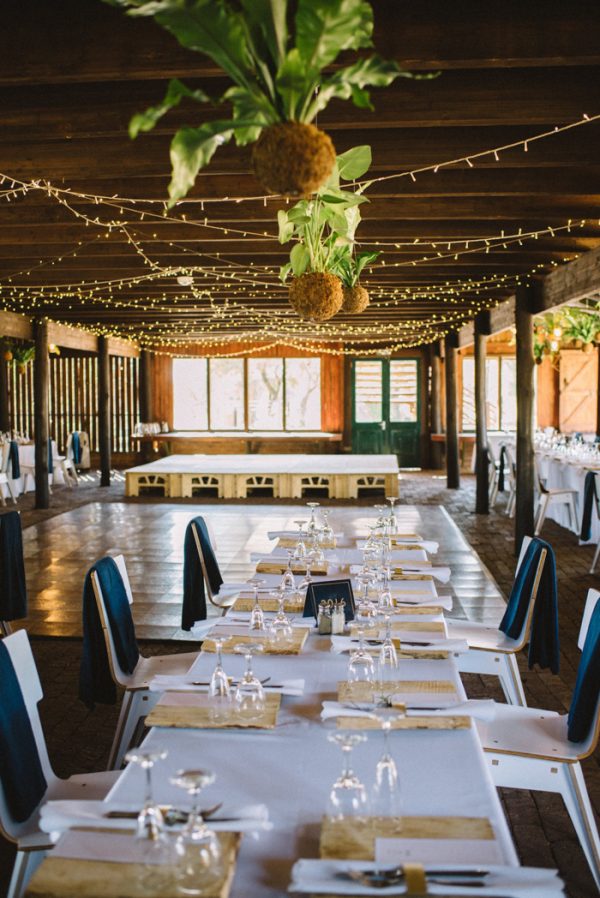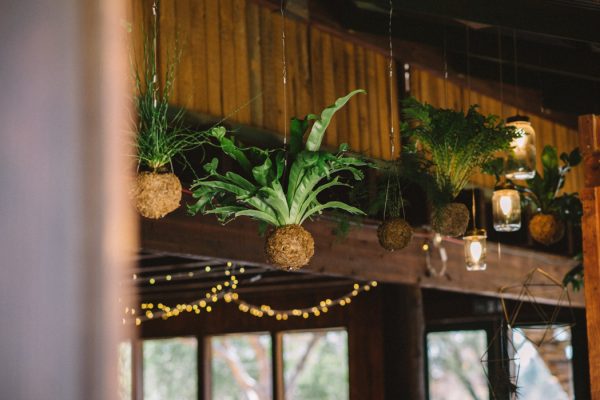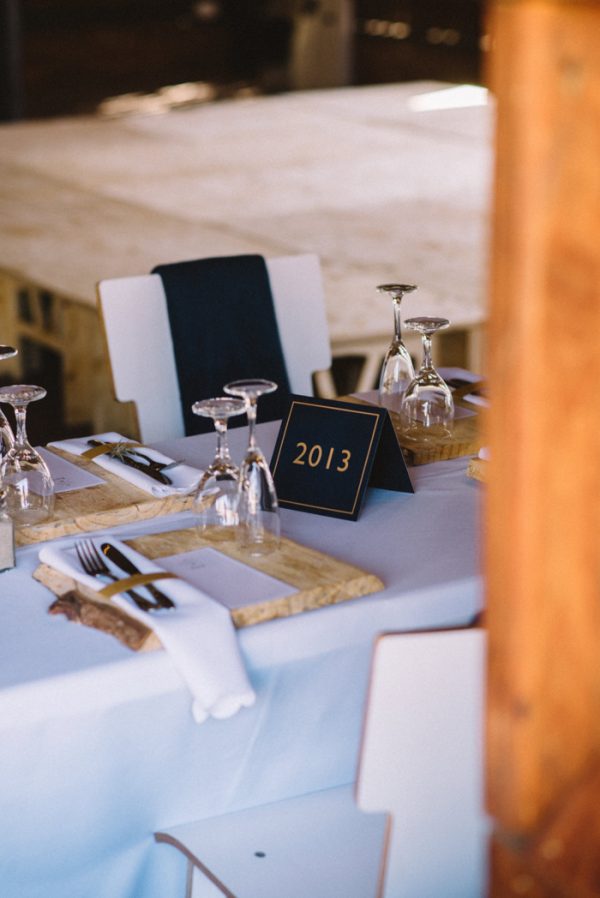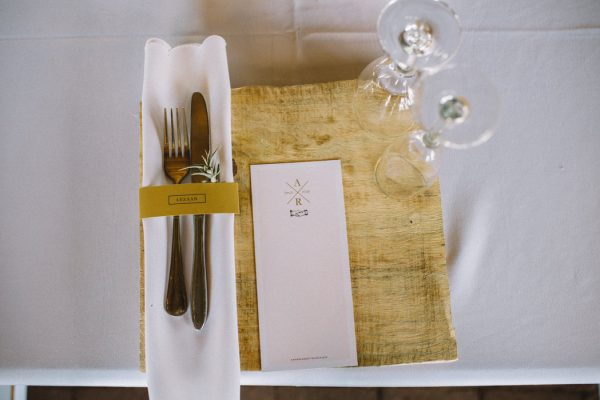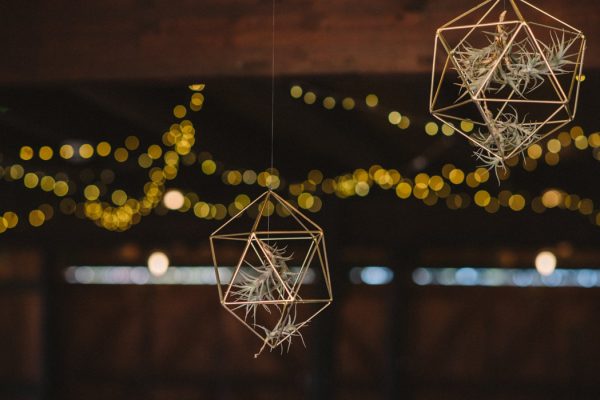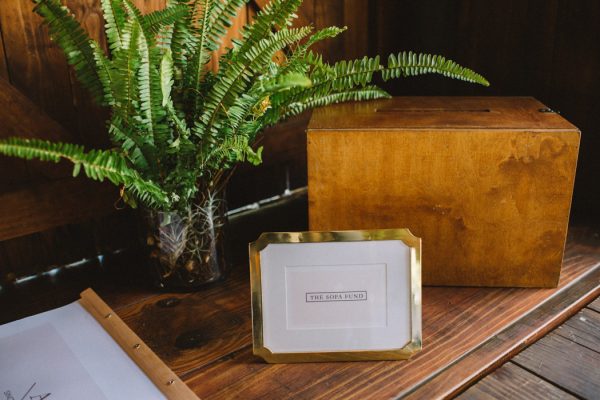 Aside from doing most of the planning, we also did all the wedding invitations and stationery, the wedding website, decor, and flowers. My mom and sister made our wedding cake which was layered with white chocolate, coffee chocolate, and hummingbird cake.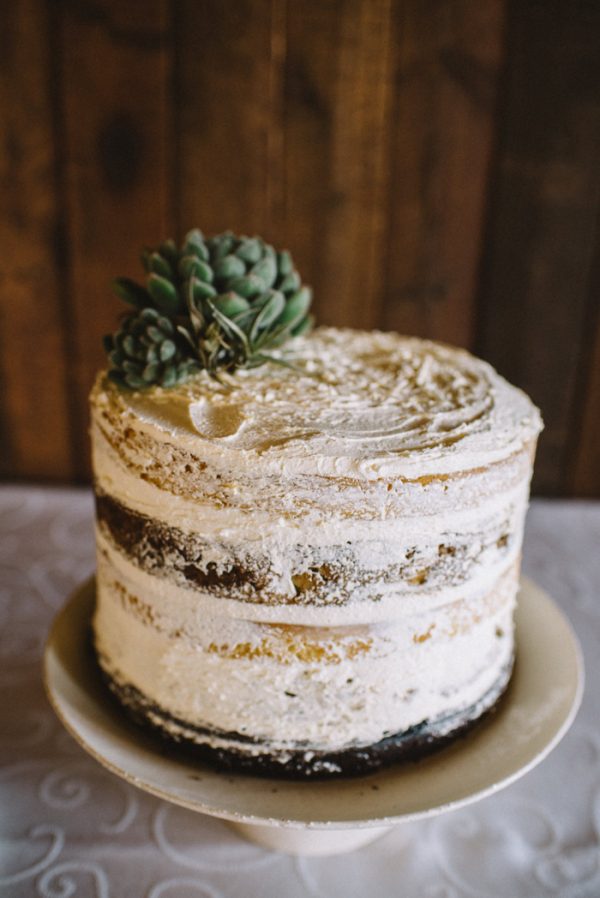 We are so lucky to be able to call it the best day of our lives, the whole day was laced with amazing moments. At one point both of us found ourselves outside the barn all alone looking through the window at everyone we love, dancing and laughing together in celebration. People make weddings and our family and friends gifted us with the best wedding we could've ever have asked for.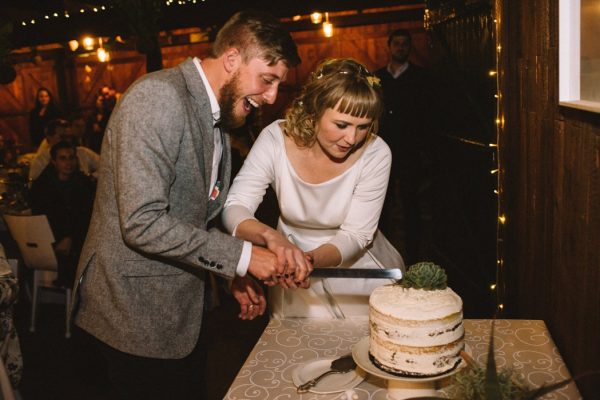 Processional: Vance Joy – Mess Is Mine
Recessional: She and Him – I Was Made For You
First Dance: Wild Cherry – Play That Funky Music (All our guests joined us as we're the goofiest of dancers)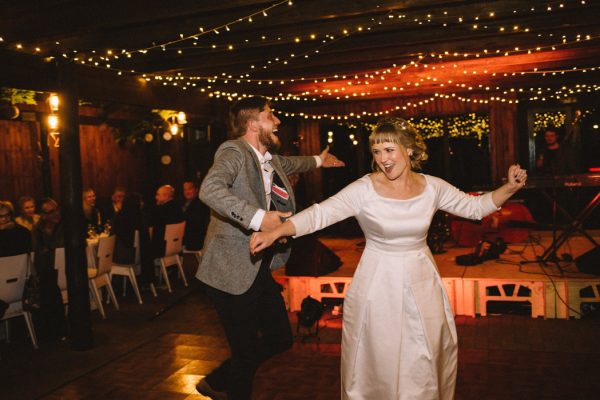 Congratulations to Rita and André, and a huge thanks to Wednesday and October for sharing their wedding with us! Love this wedding's sophisticated take on a rustic venue? Then you've got to see this mid-century modern Saddlerock Ranch wedding!