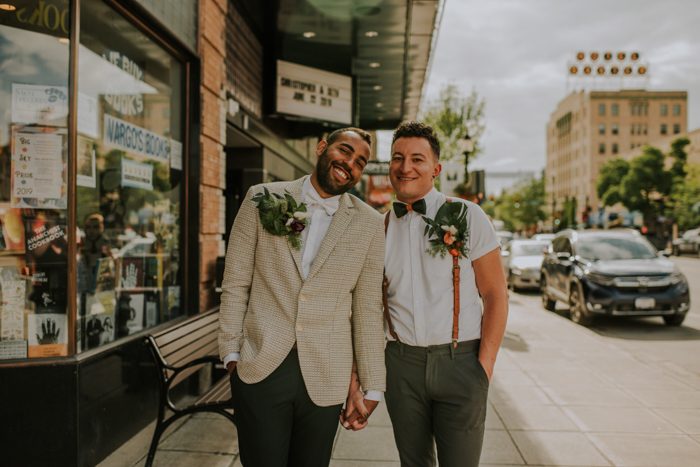 Christopher and Seth's stylish and lush wedding at Rialto Bozeman was truly inspirational! We're absolutely in love with how the two chose outfits that complimented the other, but weren't too "matchy, matchy" — and we must note that their lush boutonnieres designed by Labellum were the perfect addition to both ensembles. Day-of coordinator Happenings MT helped make sure the day ran seamlessly, sticking to the couple's vision of a personal, intimate, and purposeful day. Prepare for one of the sweetest first looks we've ever seen, incredible style (including two outfit changes), and reception decor that will make you melt! Get to scrolling for so much goodness in every photo Maggie Grace Photography captured!
The Couple:
Christopher & Seth
The Wedding:
Rialto Bozeman, Bozeman, Montana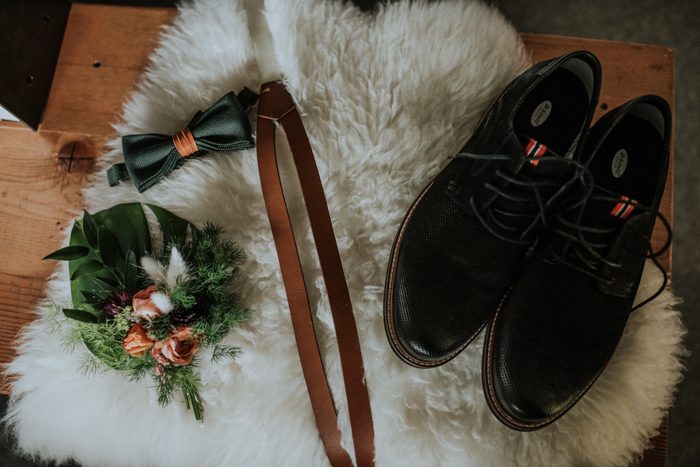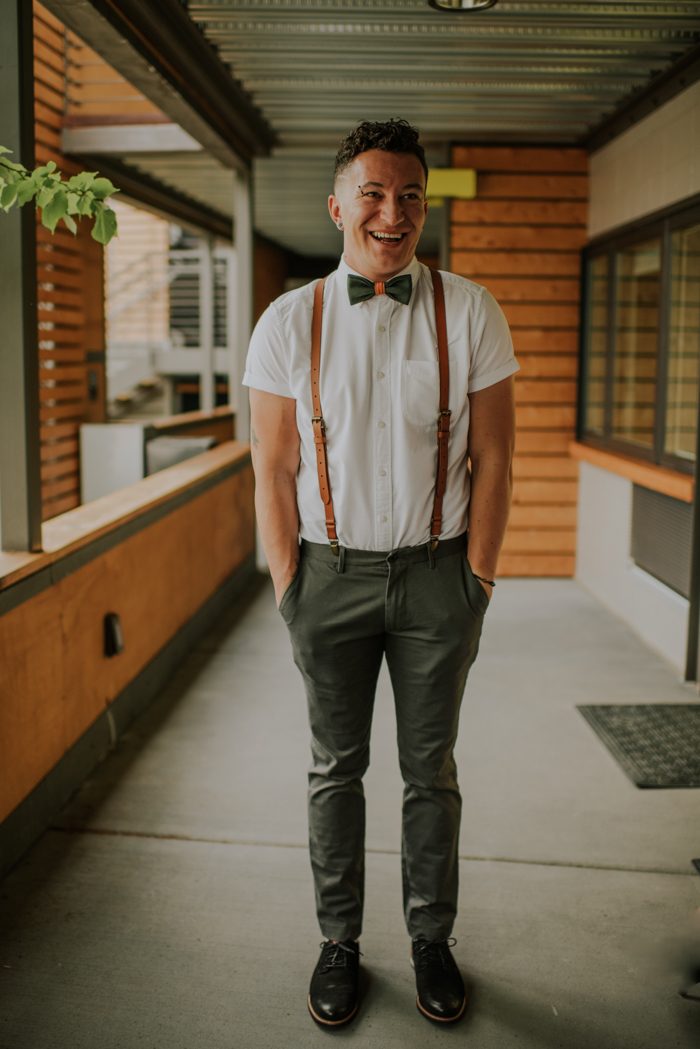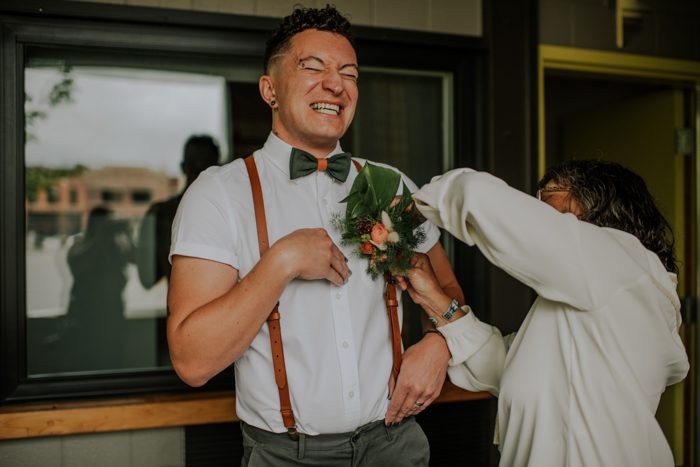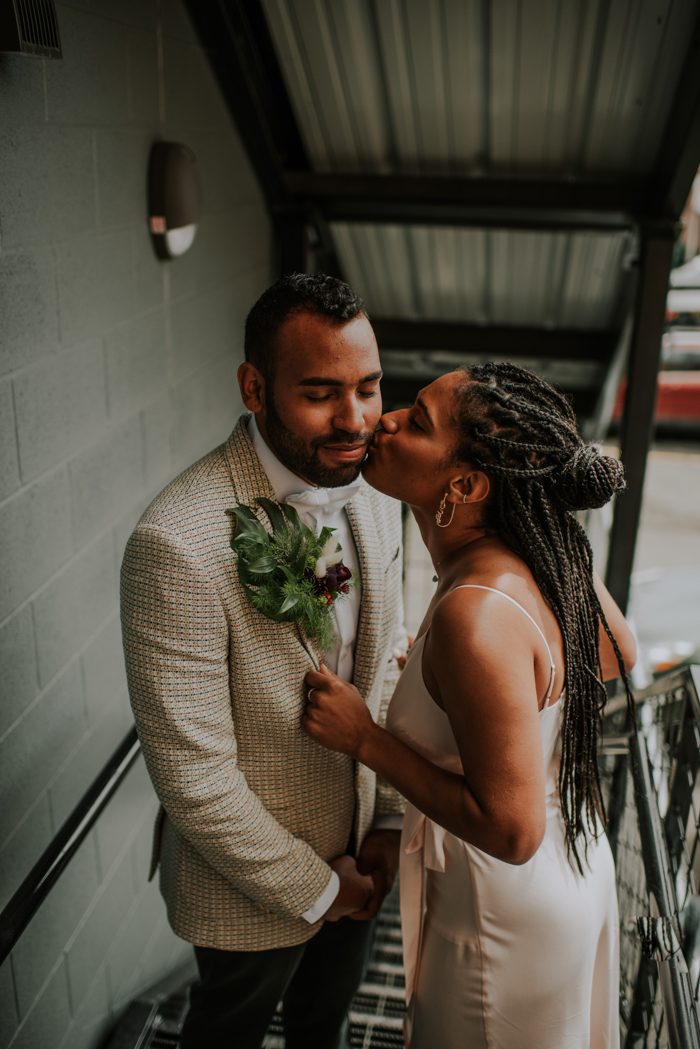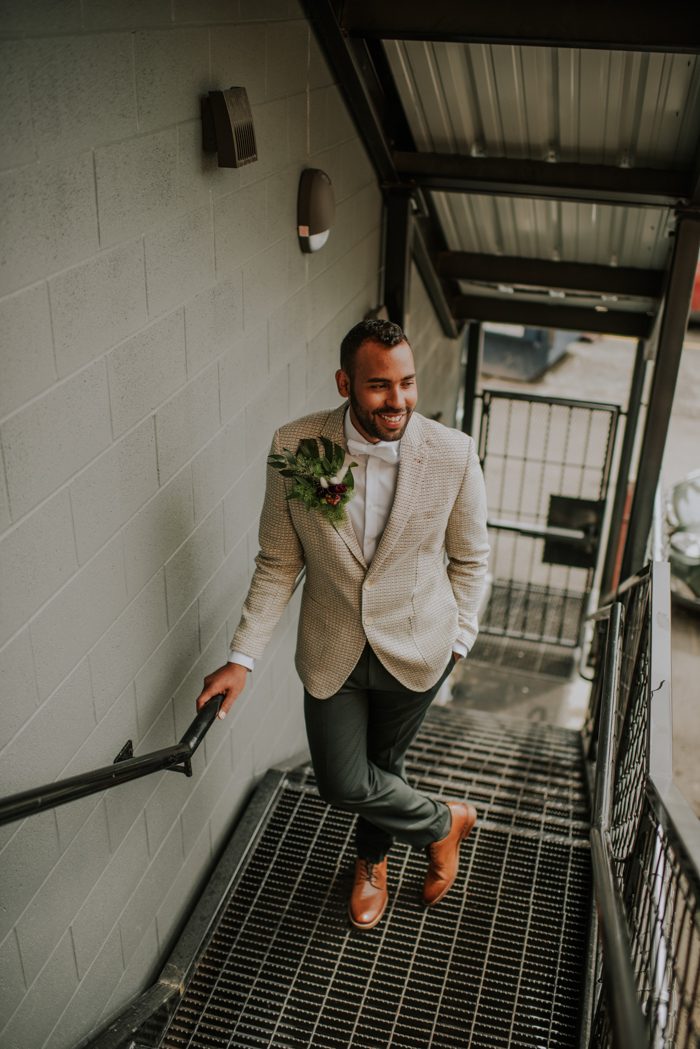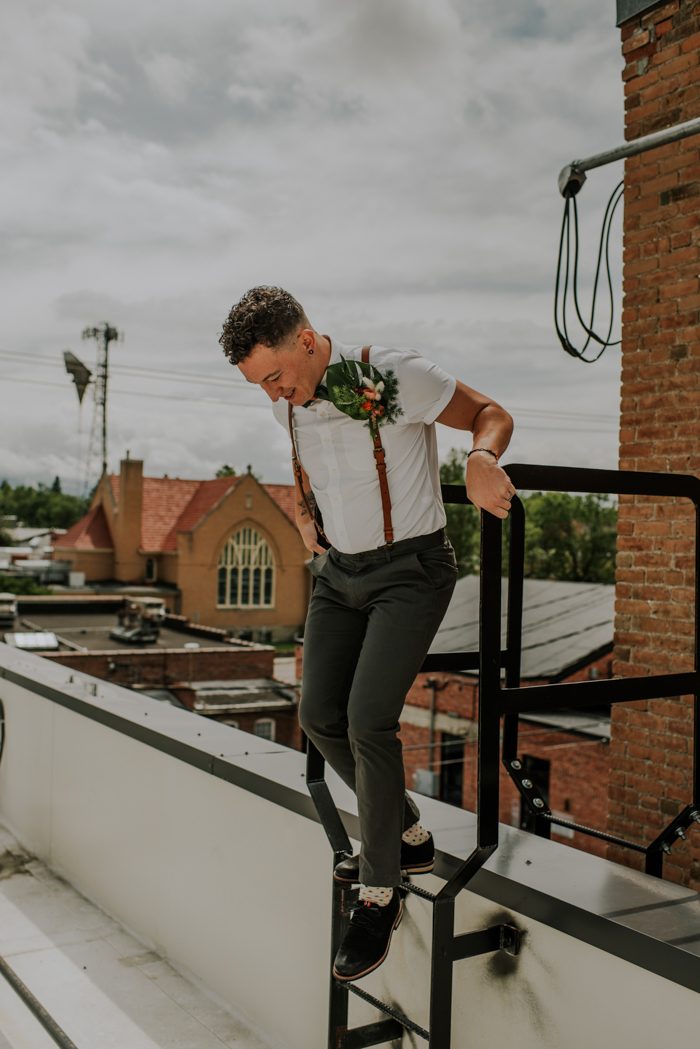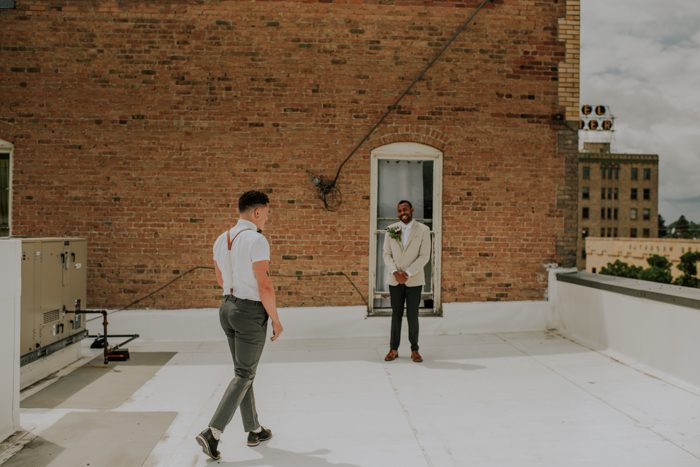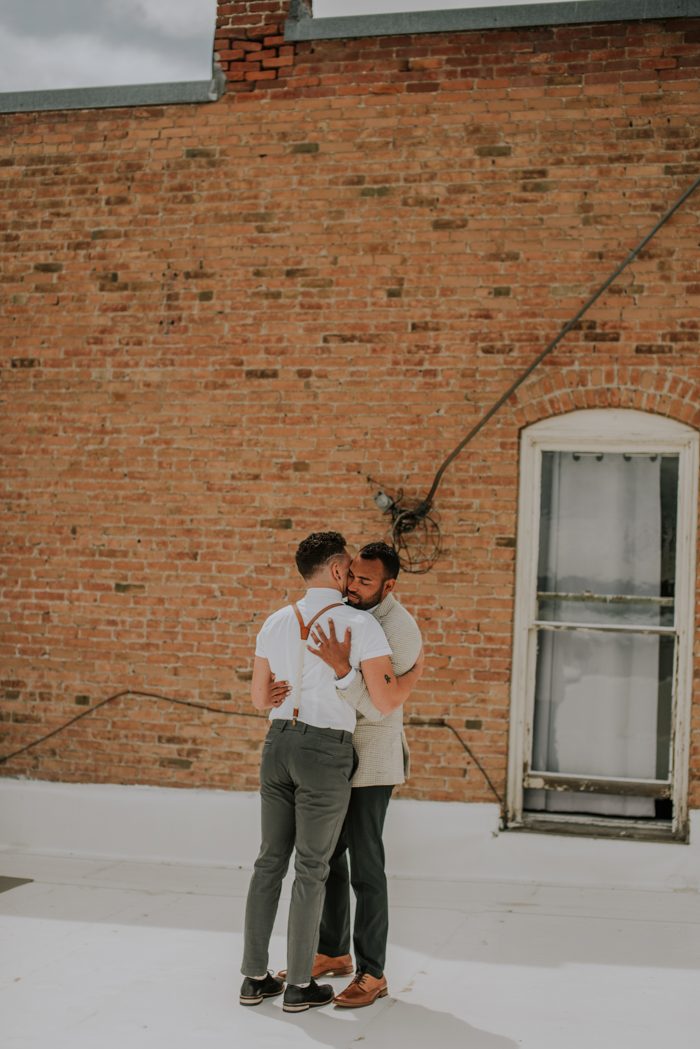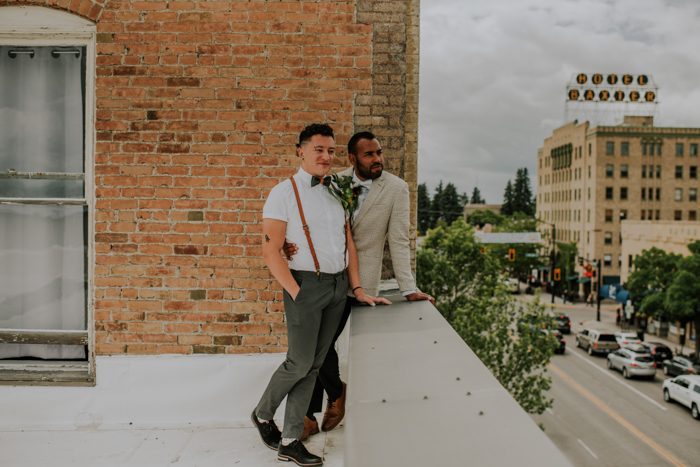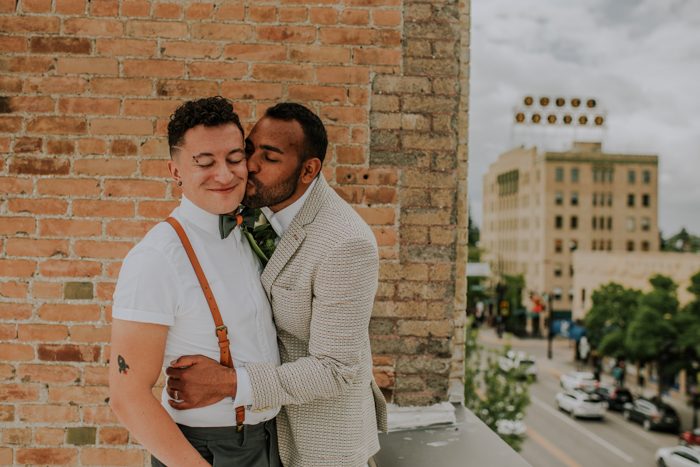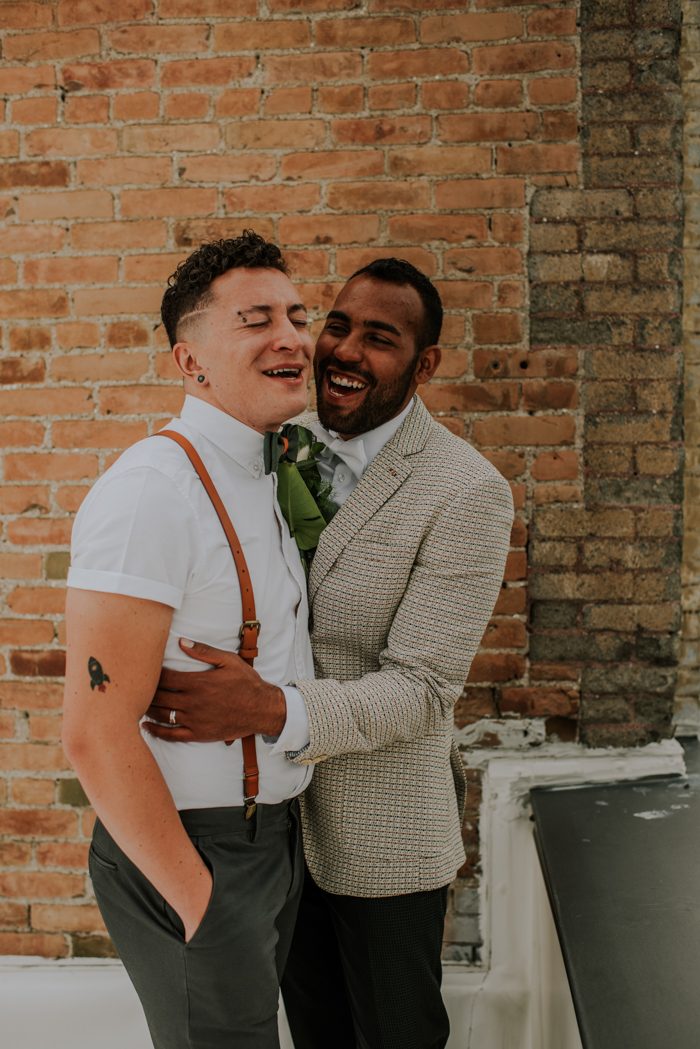 It was important for us to really enjoy the process – so we took our time. We wanted our wedding to feel personal, intimate, and purposeful and so we thought through every detail and took the time to make sure everything was how we wanted it, irregardless of what might have been expected or assumed. We also wanted to make sure our wedding wasn't only just about us, but also a space that celebrated people like us, and the things we care deeply about.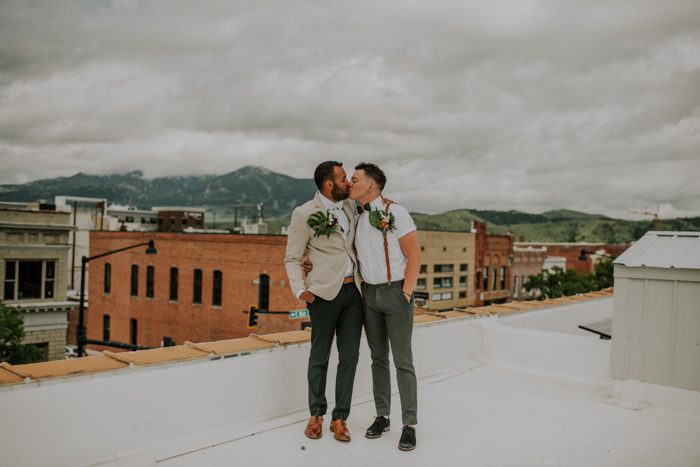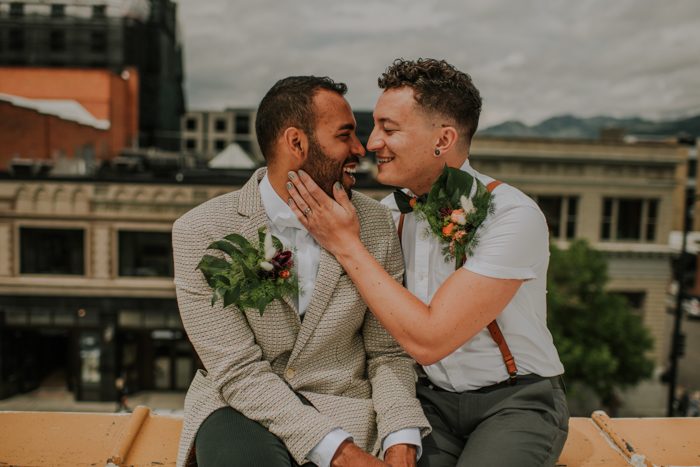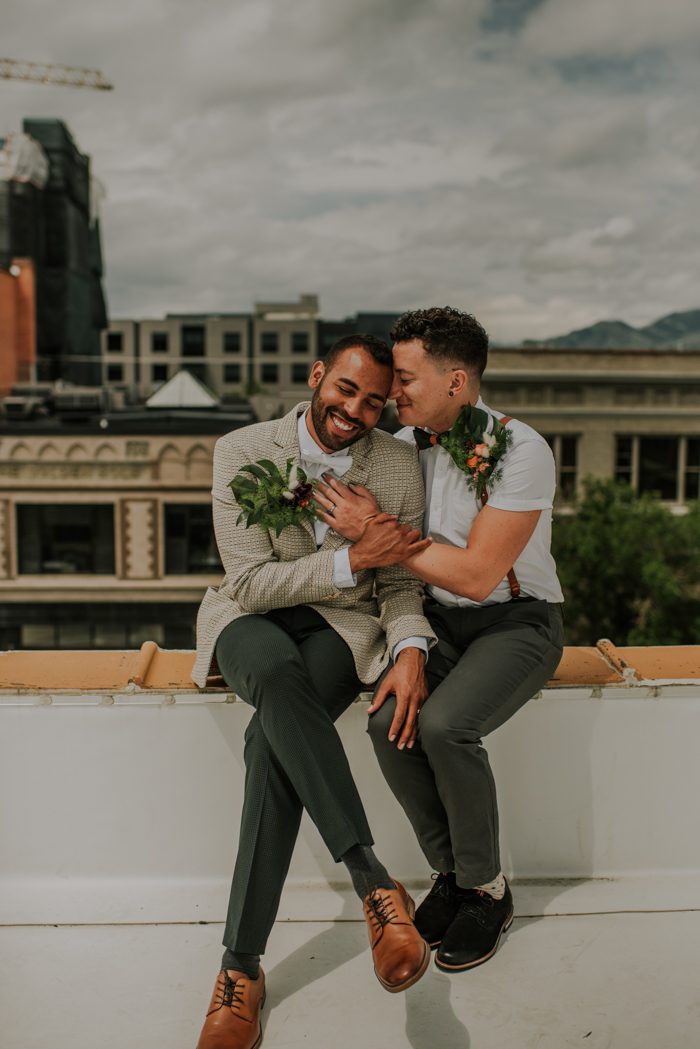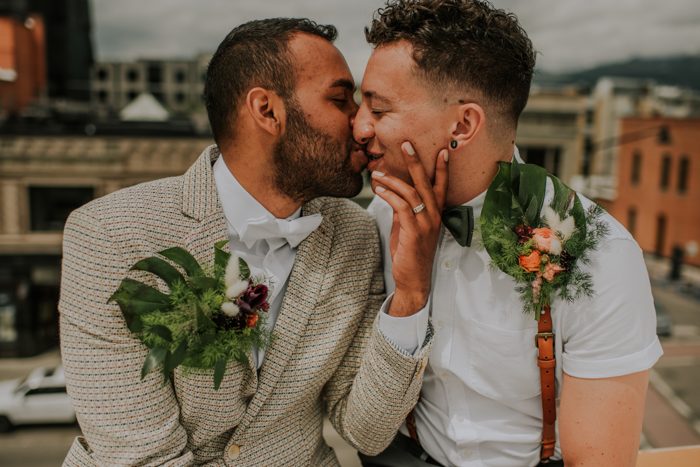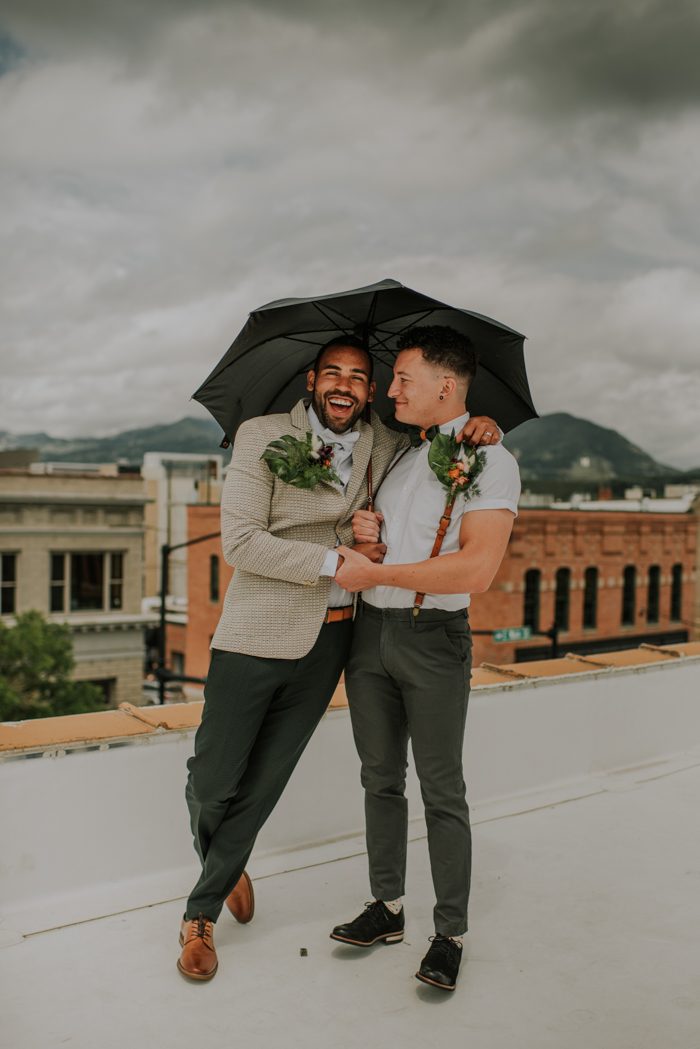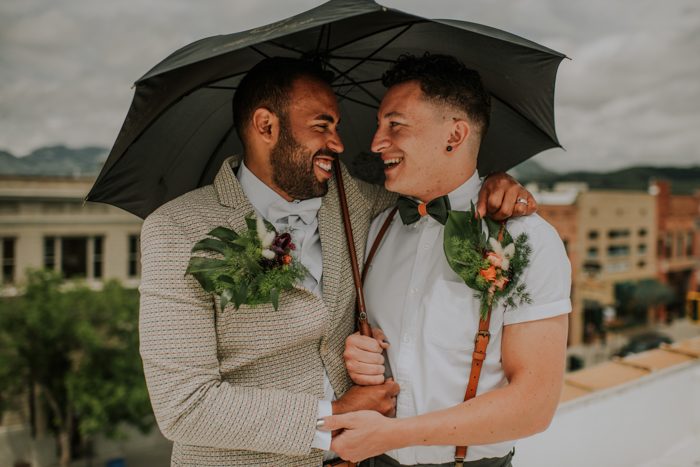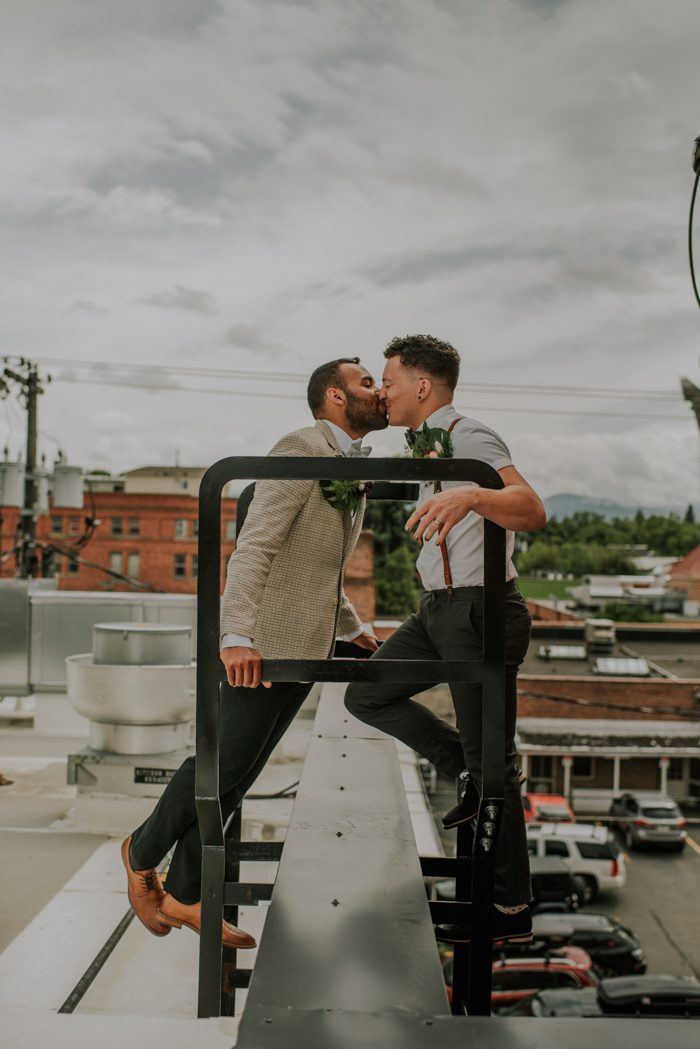 Wedding advice from the couple: We're hyper organized, and that really helped us. Spreadsheets are your best friend. To combat the stress of planning, we intentionally reminded ourselves to have fun and live in the joy that we were getting to plan our dream wedding. On a more practical note, we told our families early on to manage their expectations about informing our wedding – we had the final say.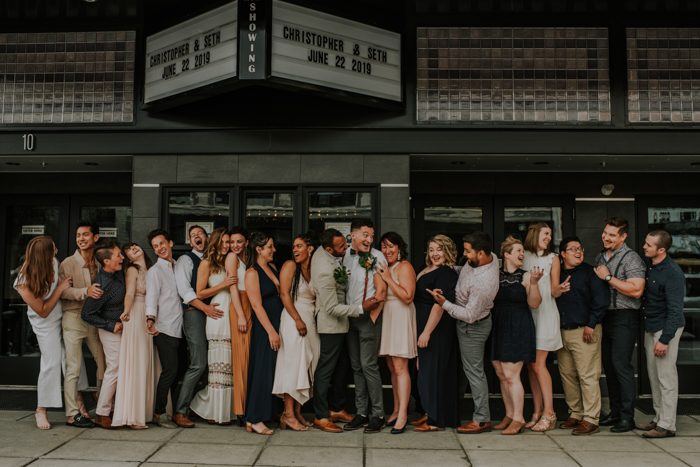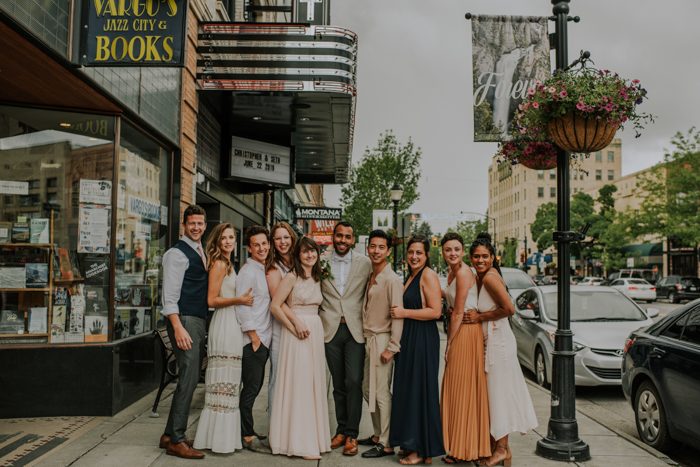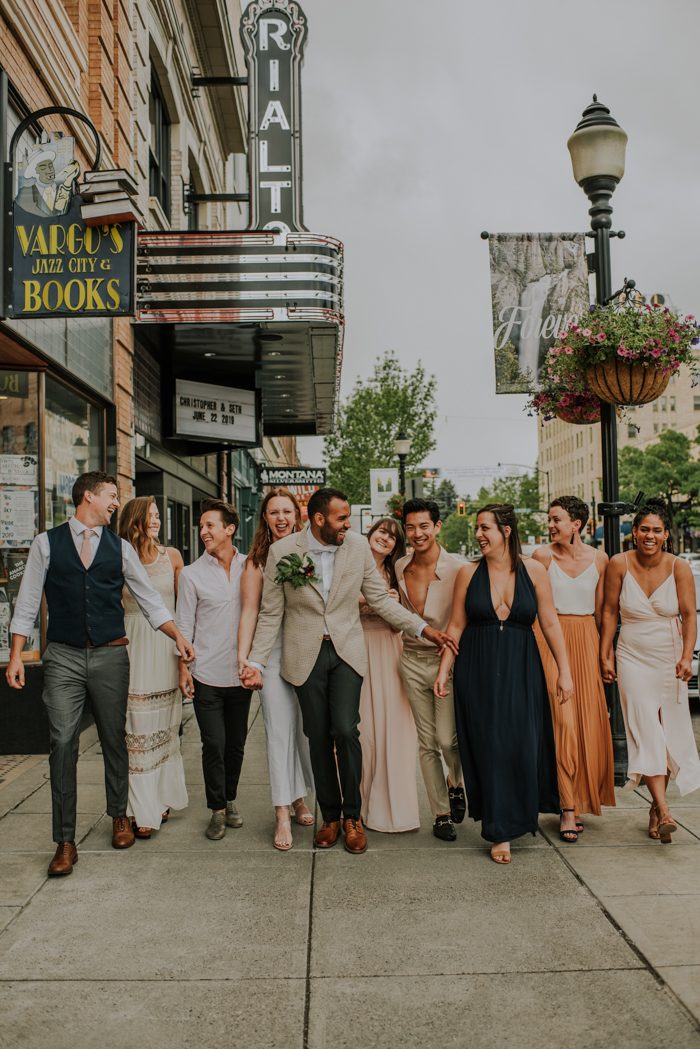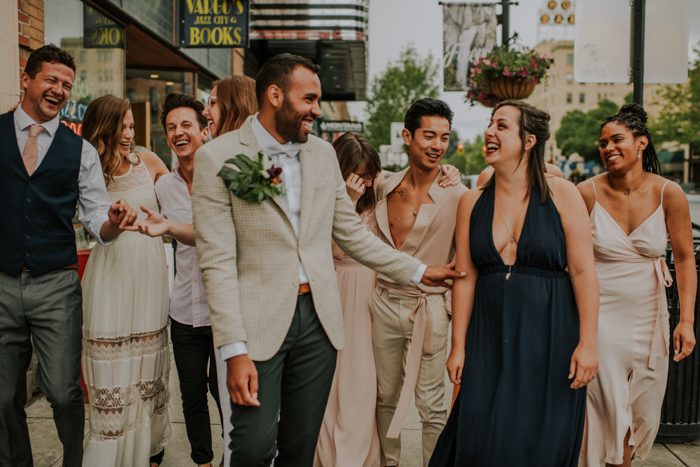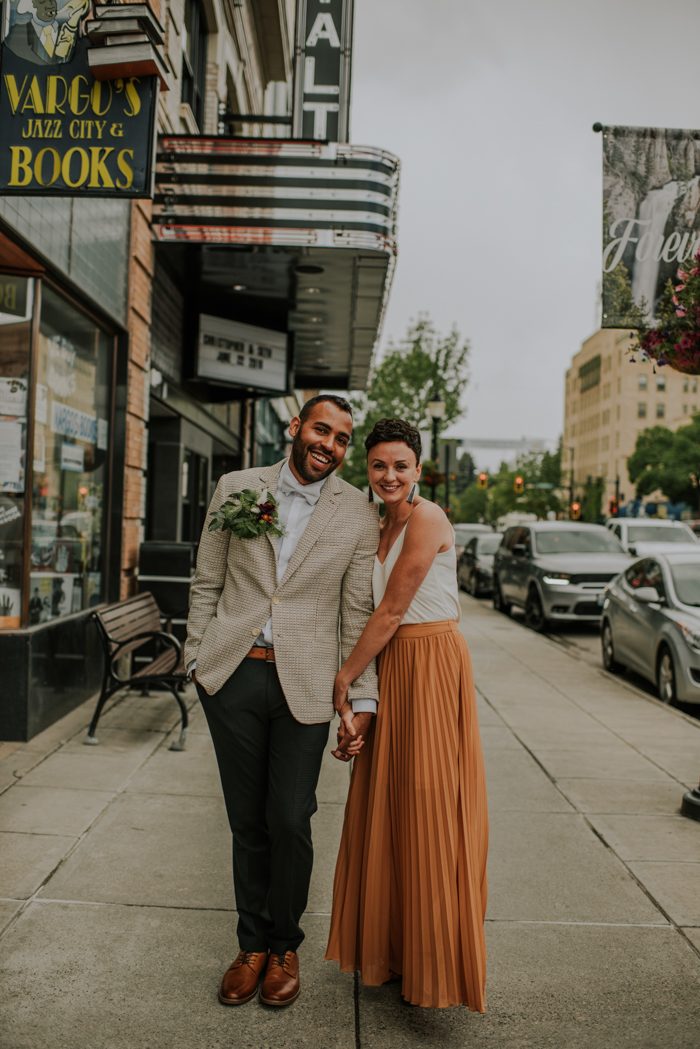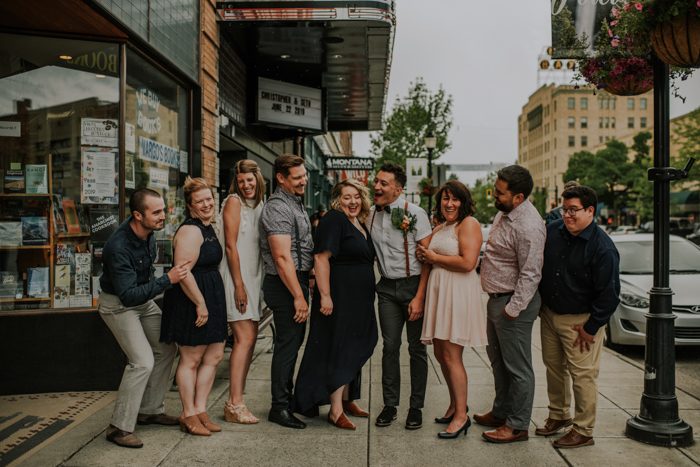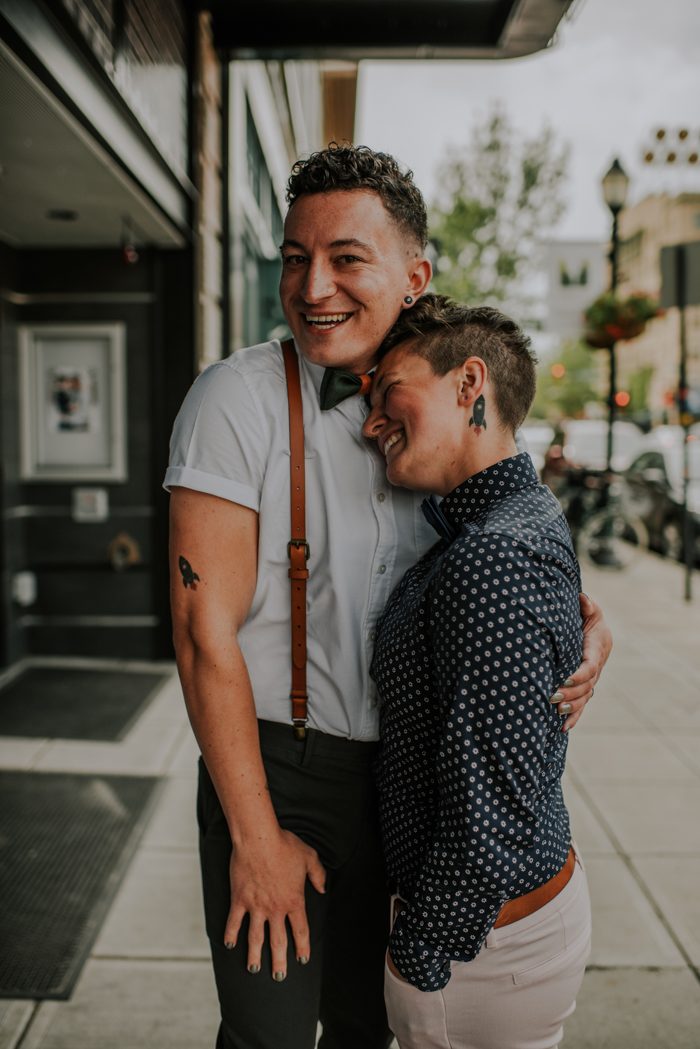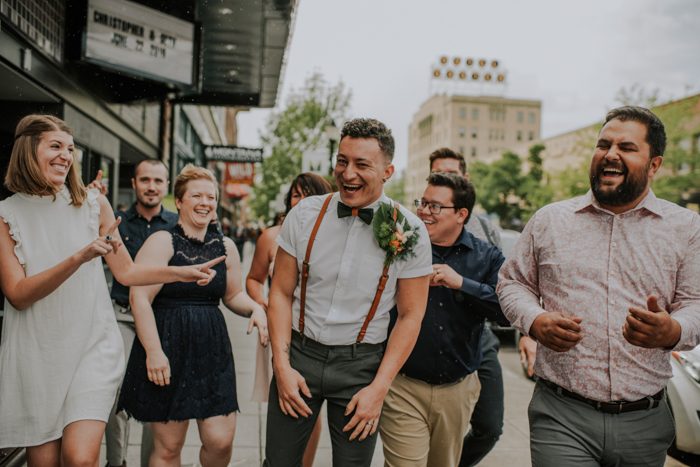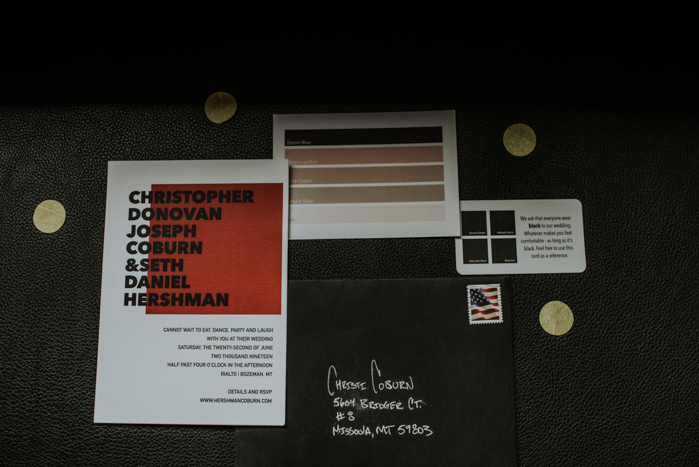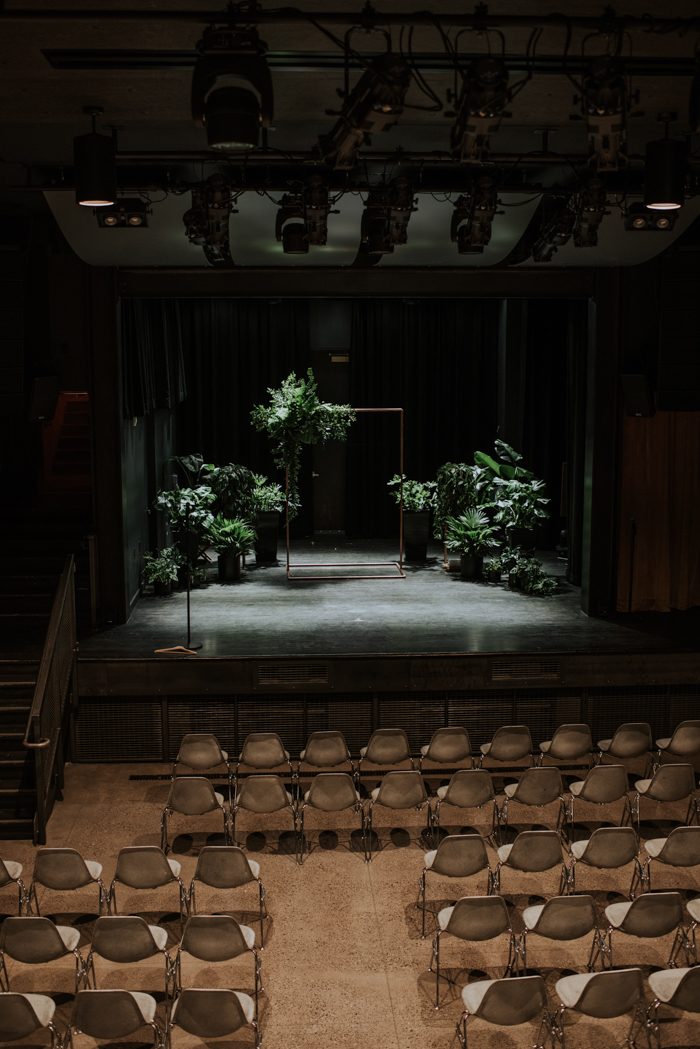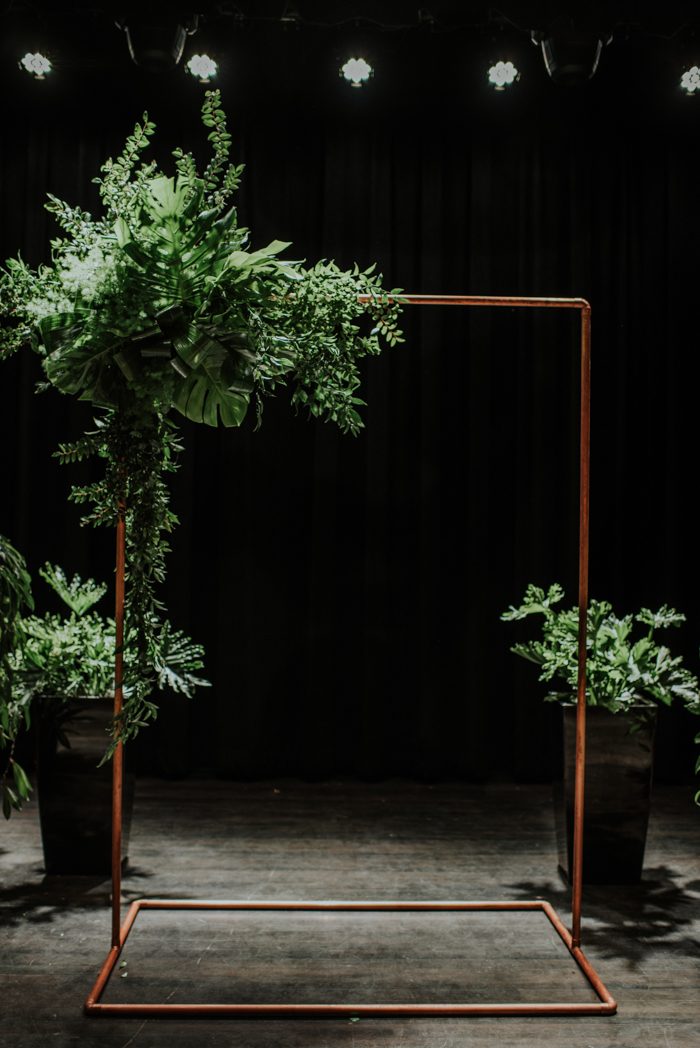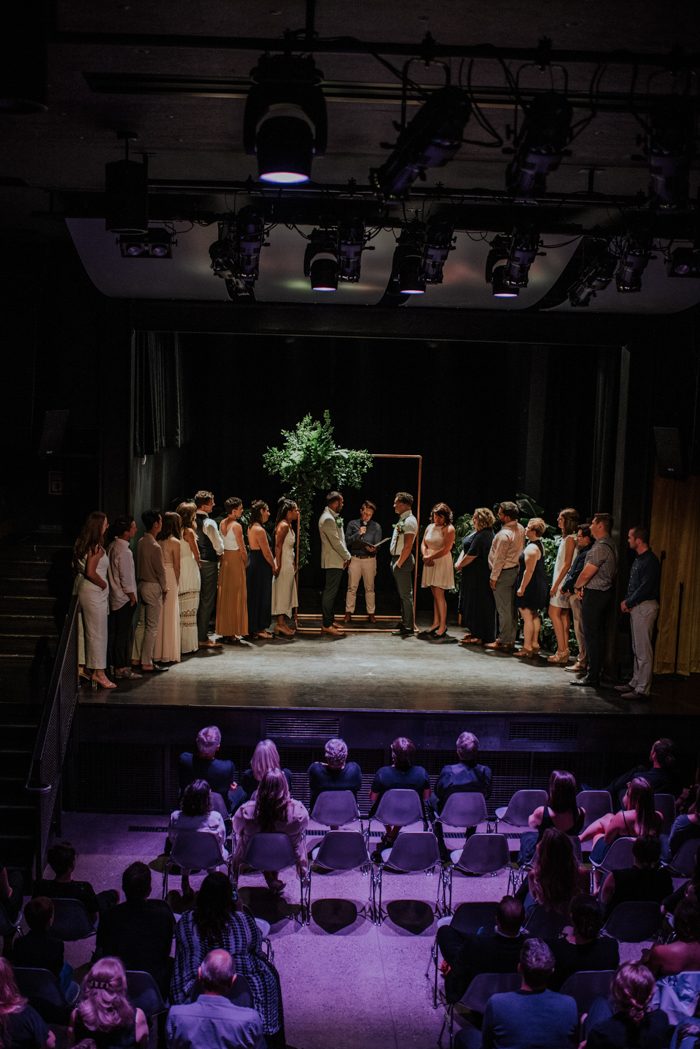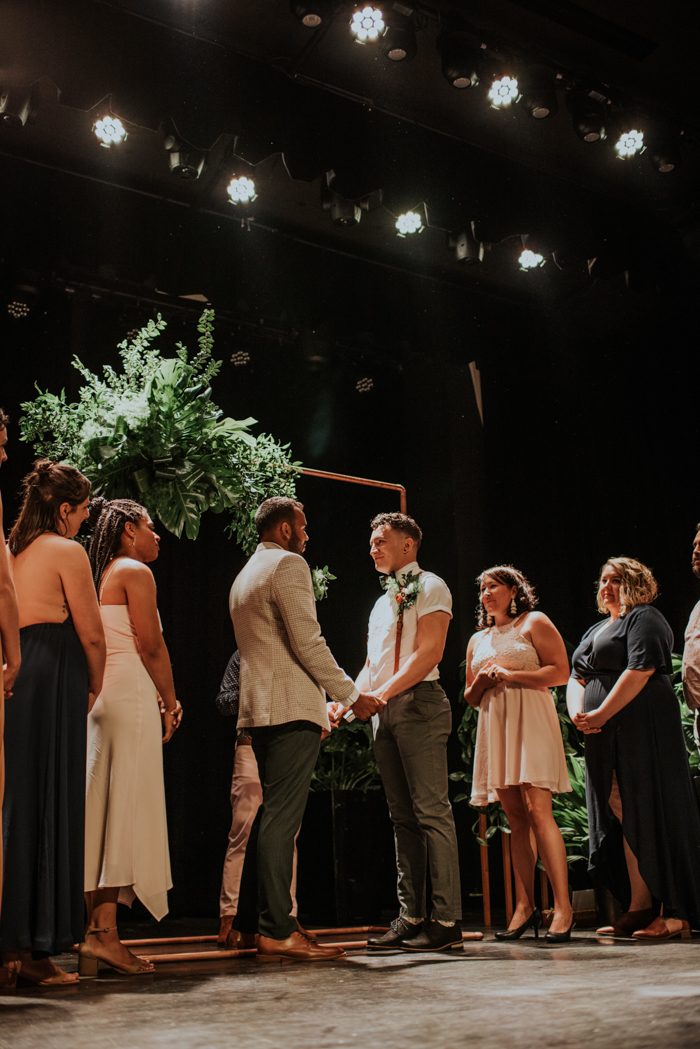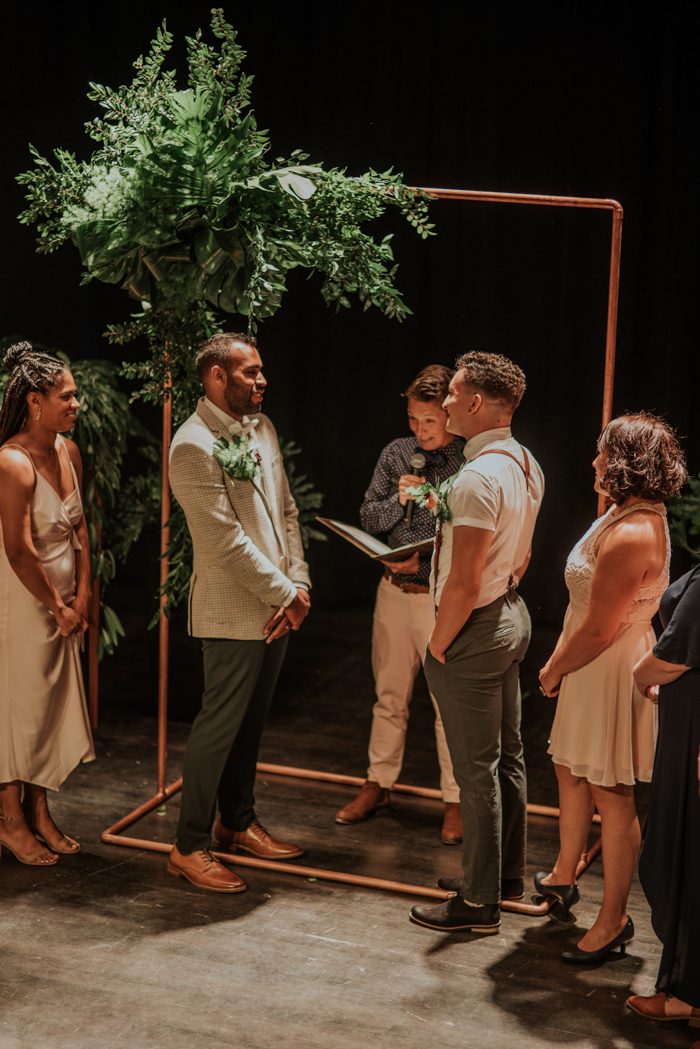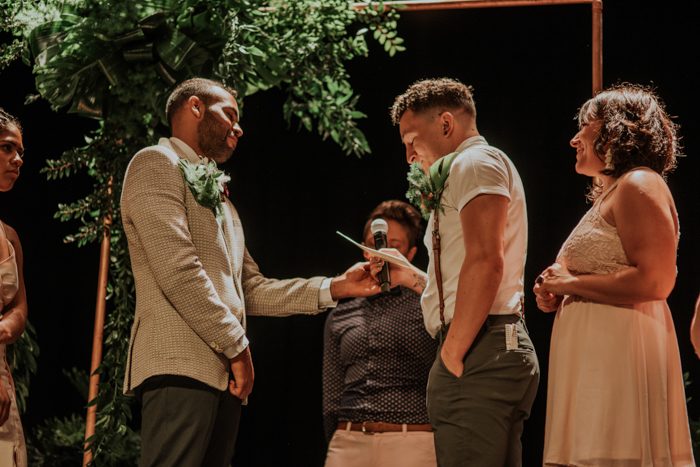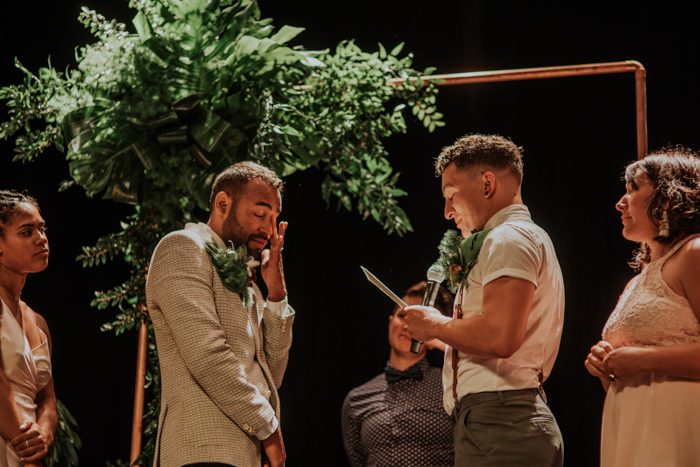 I (Christopher) have a deep and true love for Beyonce. We featured three songs during our ceremony. Love on Top (Beyonce) played as the curtains opened on the stage and our moms and grandparents walked the aisle. A close friend sang 1+1 (Beyonce) as Seth and I walked the aisle and up to the stage, and the live (Homecoming) version of Crazy In Love (Beyonce) played right after our first kiss as we and our best people danced off the stage.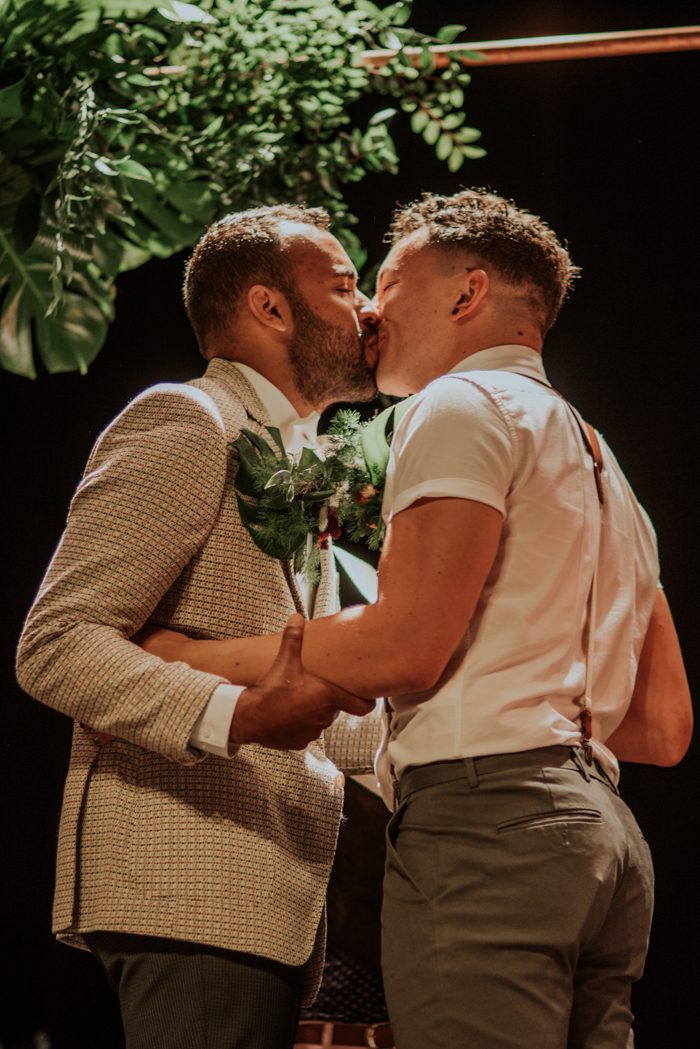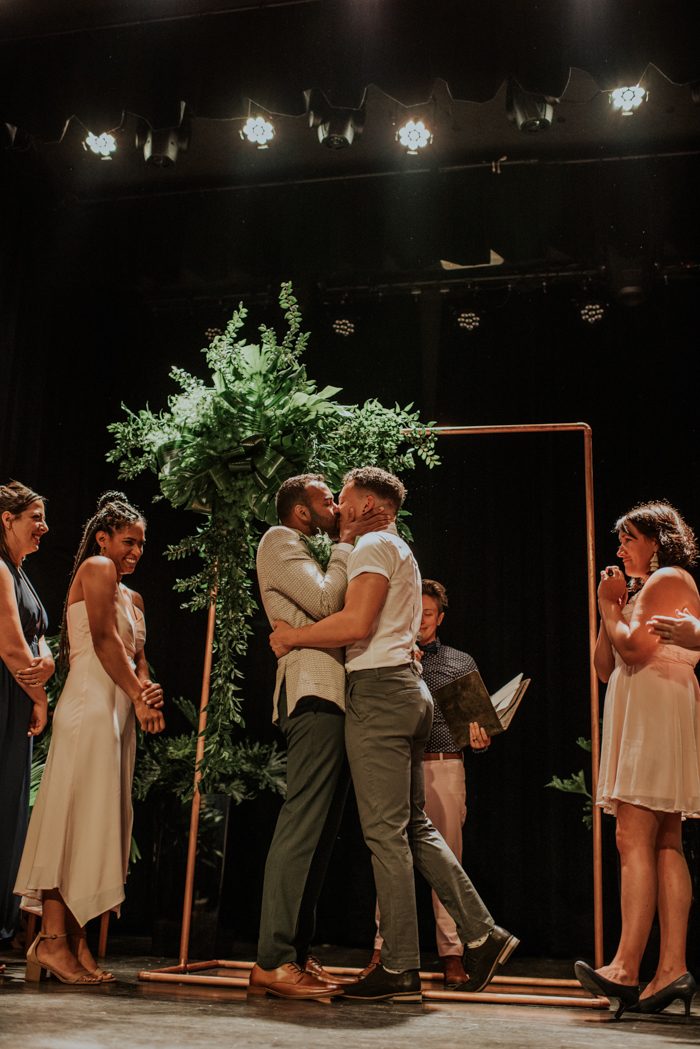 Our photographer (@maggiegracephoto) and day of coordinator (@happeningsmt) were amazing to work with. They really made our day, and weeks leading up to, special and exciting. Maggie was able to capture all the moments, while also being a part of the fun. So many of my friends told me they didn't even notice the photographer, meaning she was able to blend in and capture all the moments. Kris, the owner of Happenings Montana is a superstar. At one point, my sister casually said she wished she brought a toothbrush and Kris came out of nowhere and pulled a new toothbrush out of her backpack.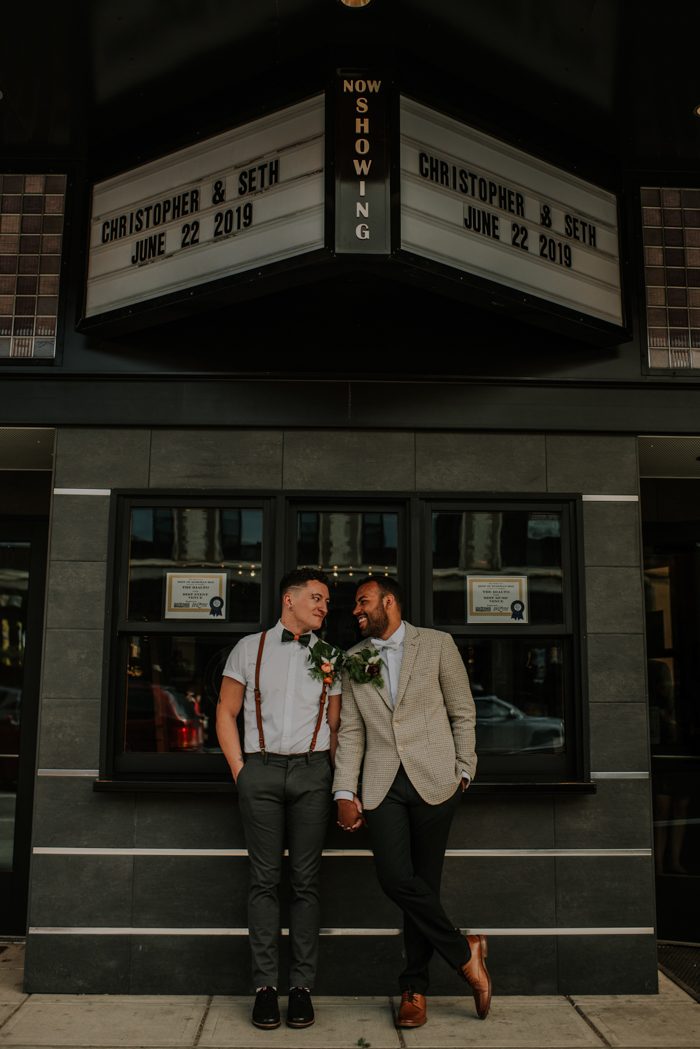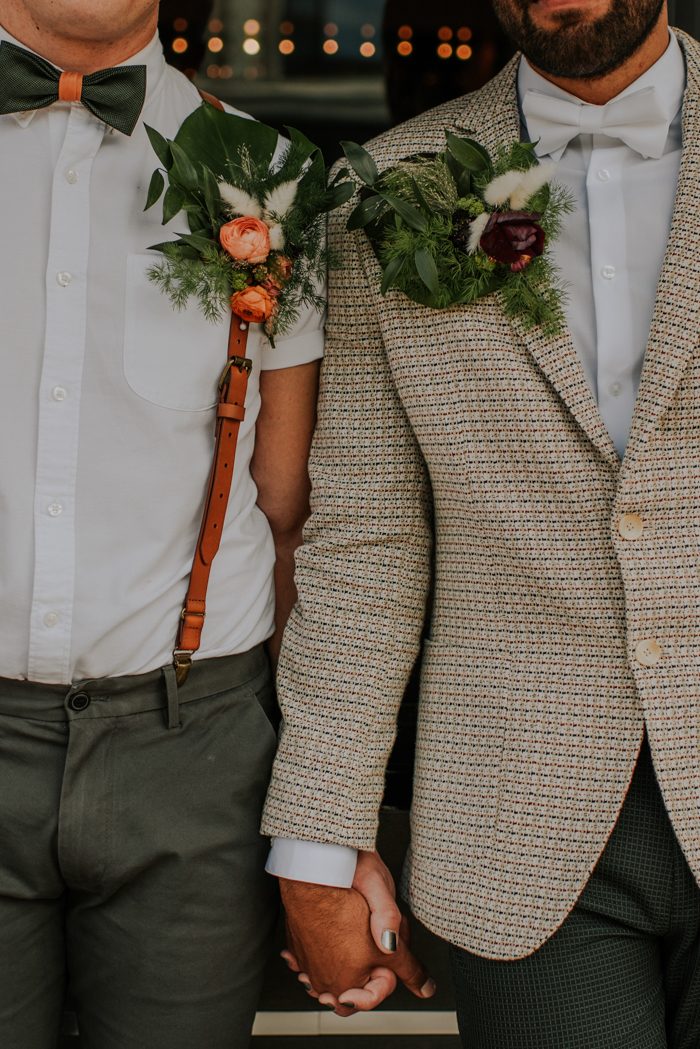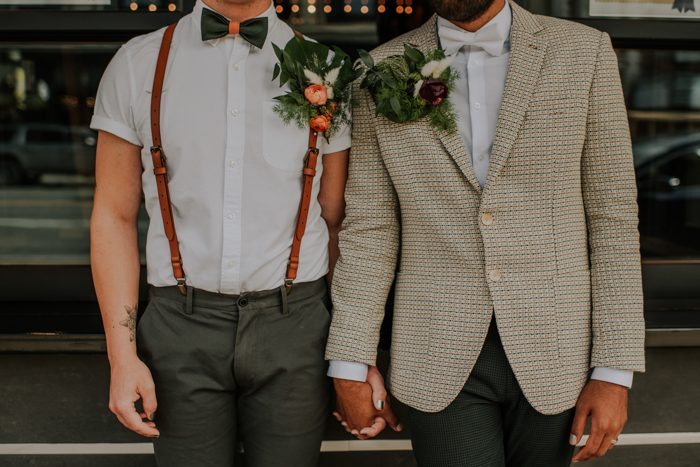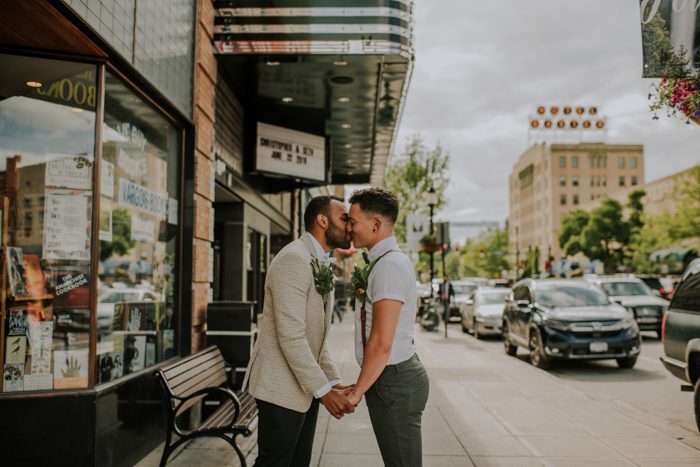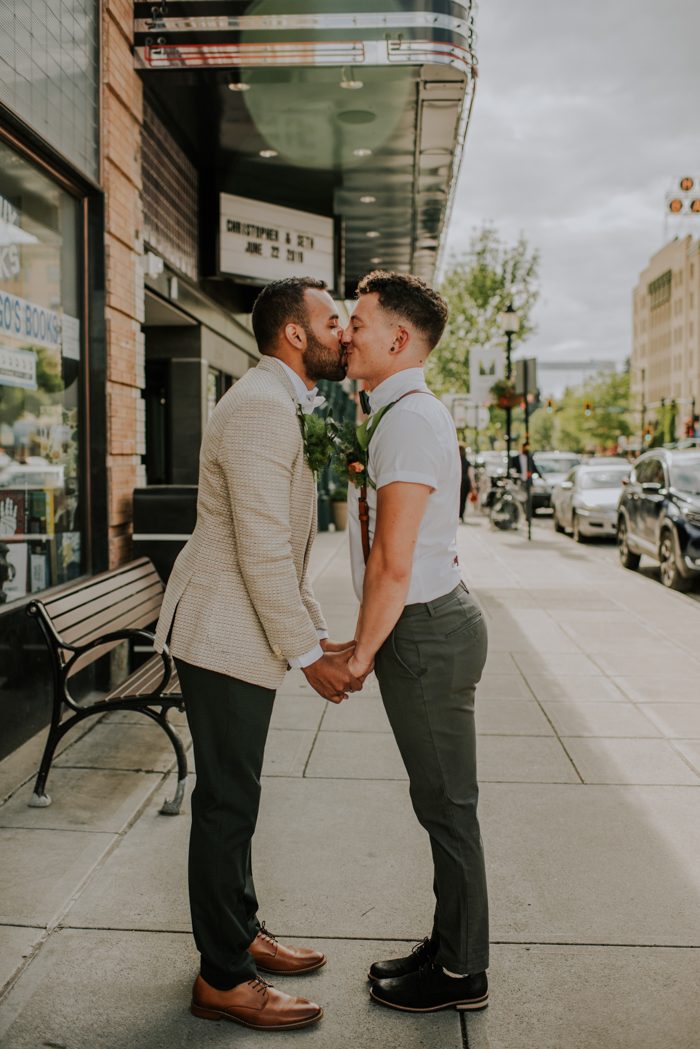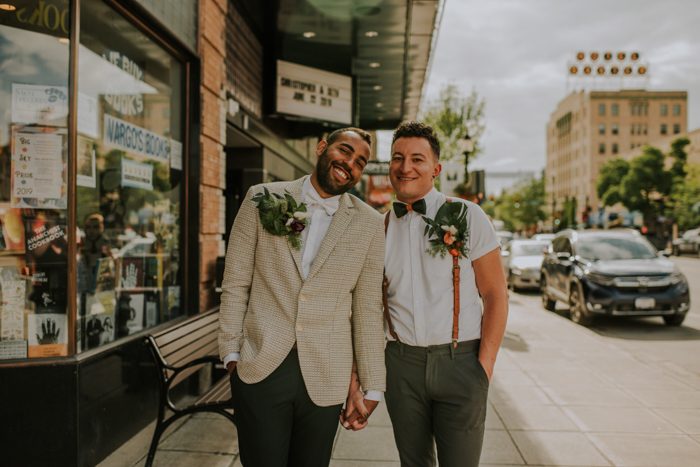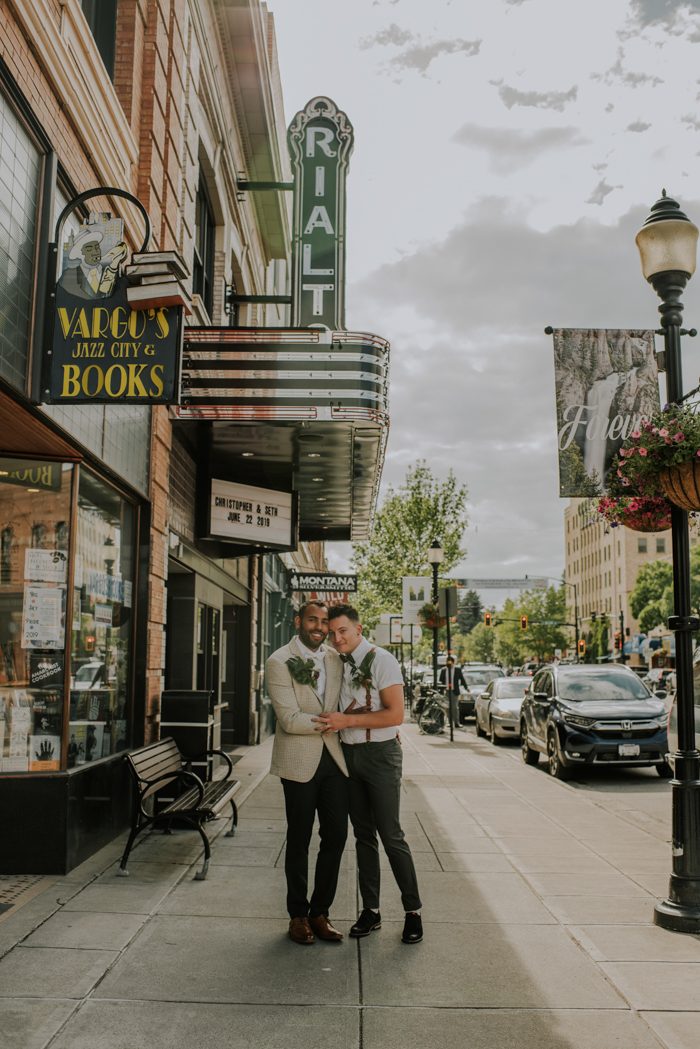 We wanted our wedding to feel urban and industrial, while also being warm and connected to place. We also wanted a venue that facilitated movement and the opportunity to have surprise, reveal moments. Finally, we wanted something that was untraditional and unexpected that would force us to be creative and would make our wedding one of a kind. Rialto Bozeman worked perfectly for all of the above.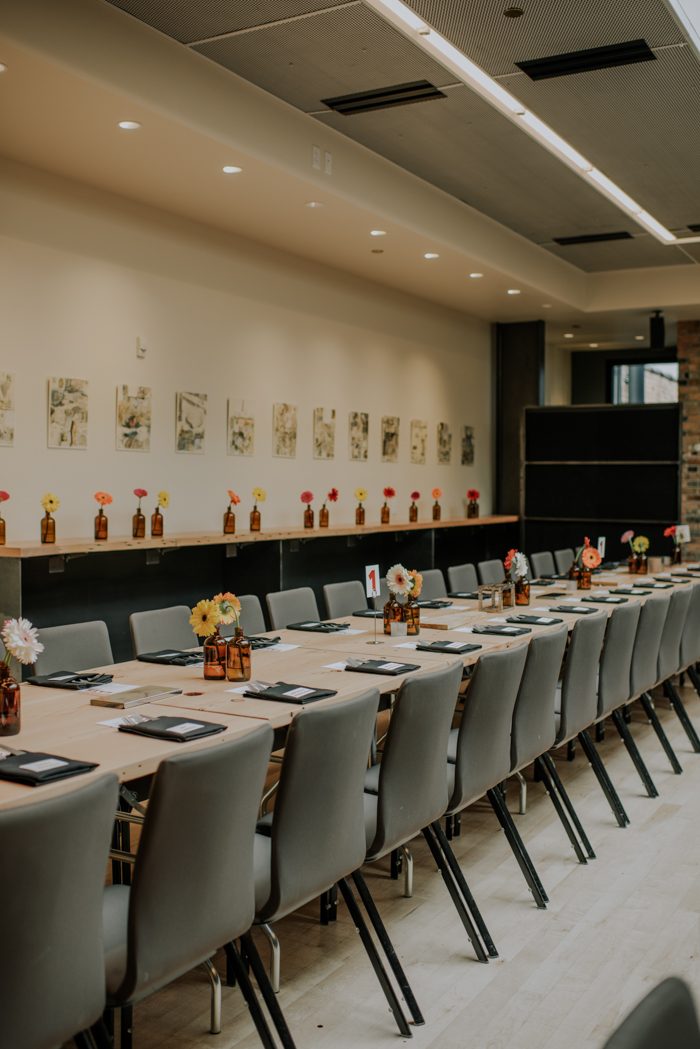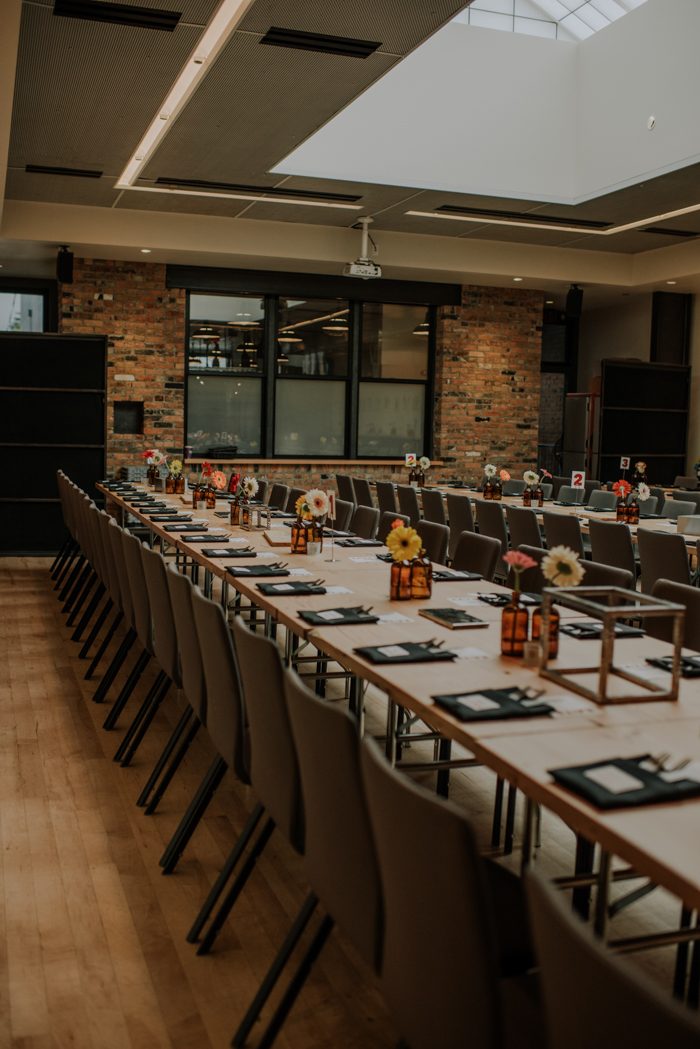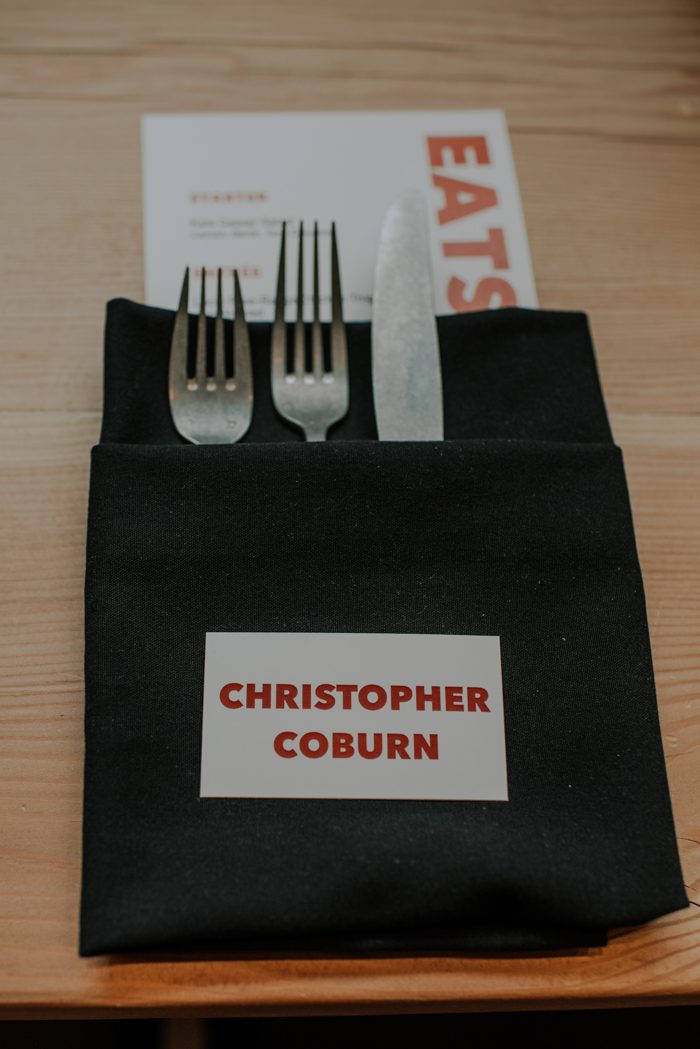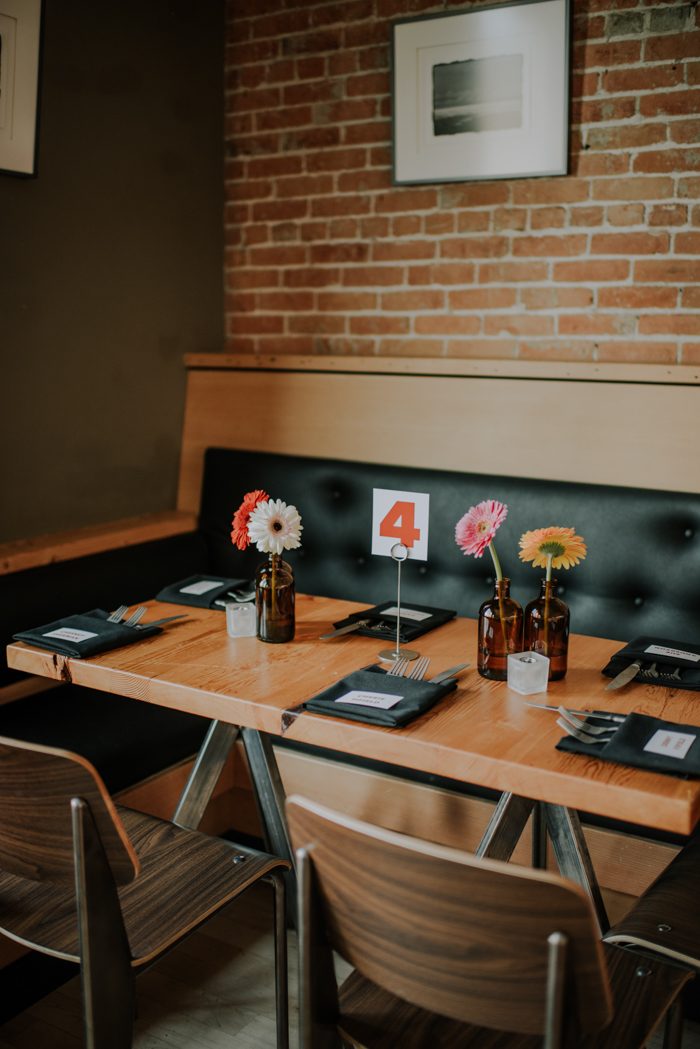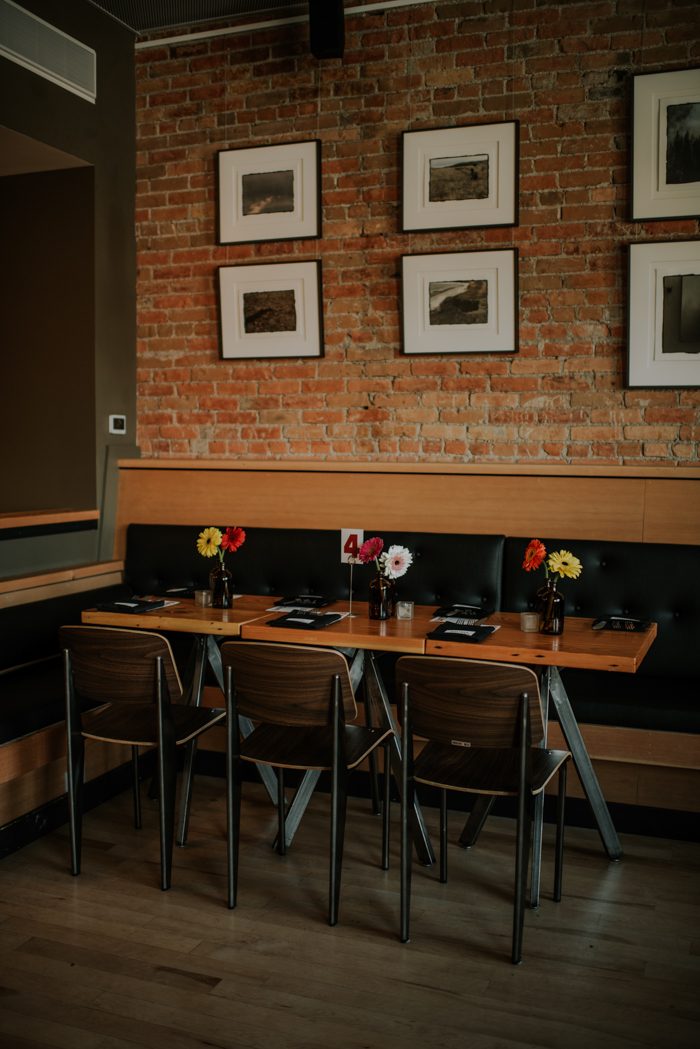 One of the first things we decided about our wedding was that we wanted our wedding looks to feel personal and reflect our personalities. So often in queer / same sex weddings, the couple wear the same thing in a different color. We didn't want that. We also wanted freedom in color so, we had all our guests wear black so our outfits would really pop. It was also important to us that our best people felt comfortable and powerful on our wedding day, so we let them pick their own looks (with some carefully curated color / palette guidelines). We both also knew we wanted to do an outfit change before the reception – and we opted for fun, unique, personal and memorable looks to really elevate the "70's retro talk show dance party" reception theme.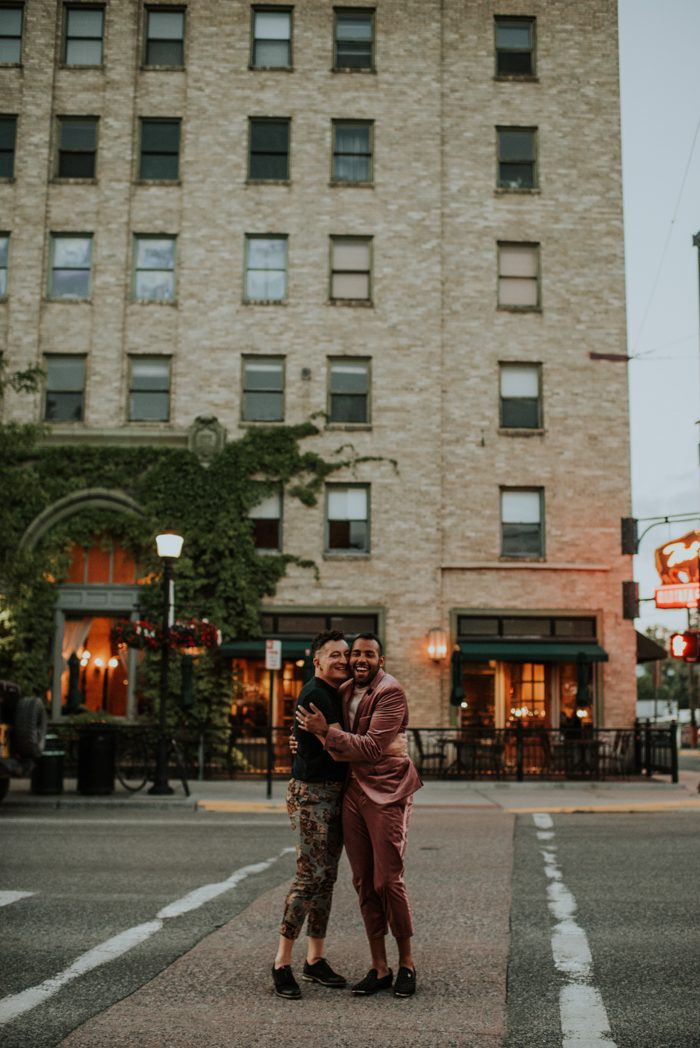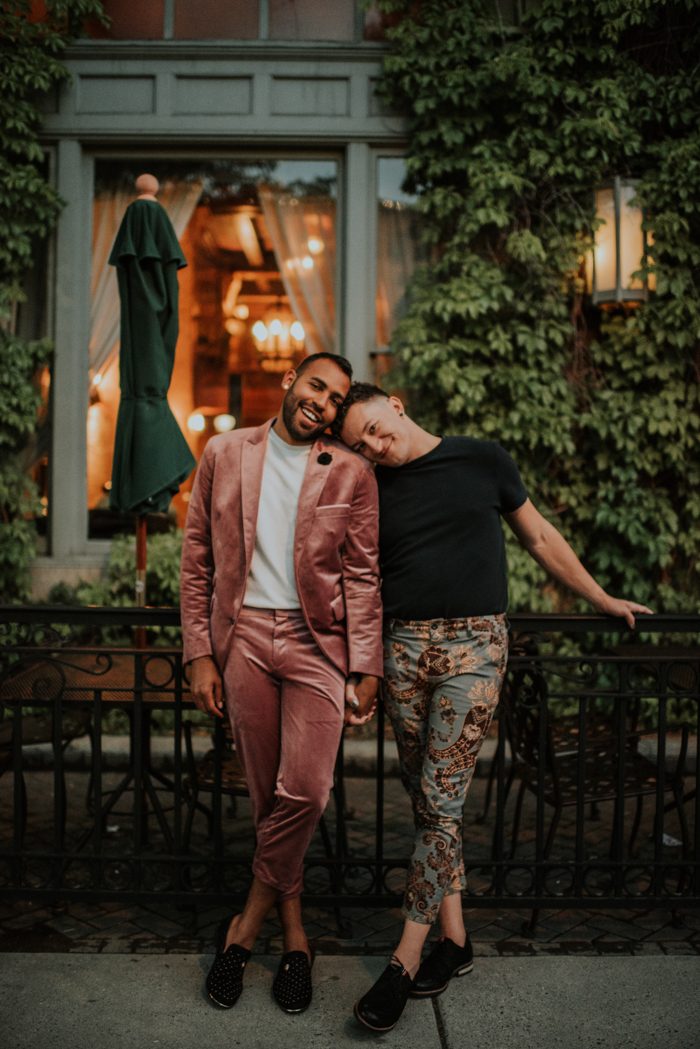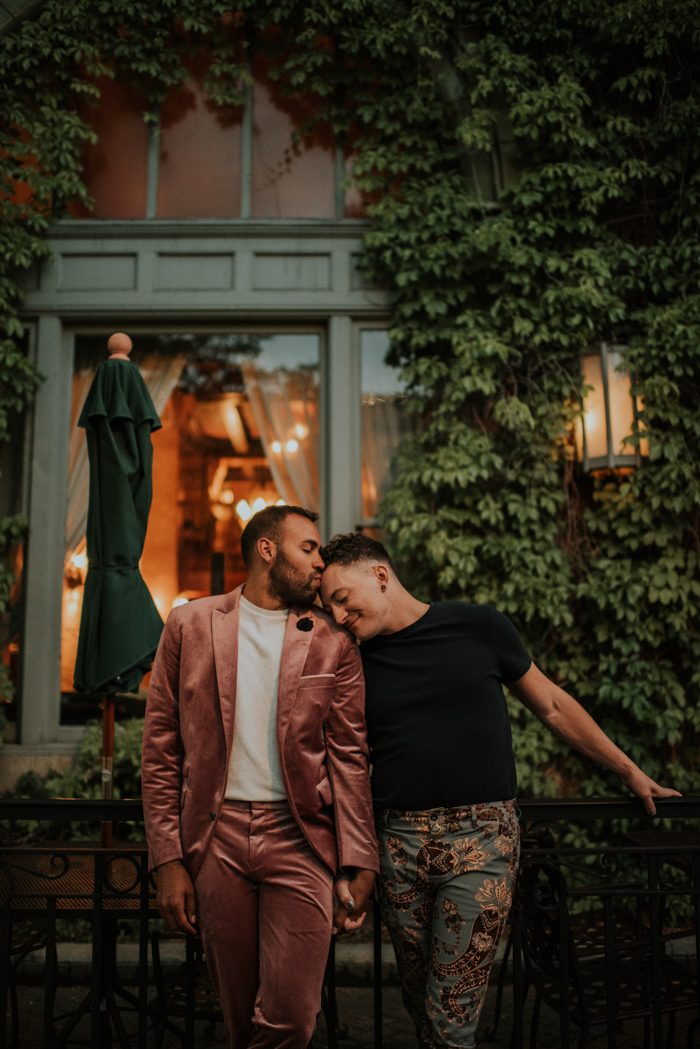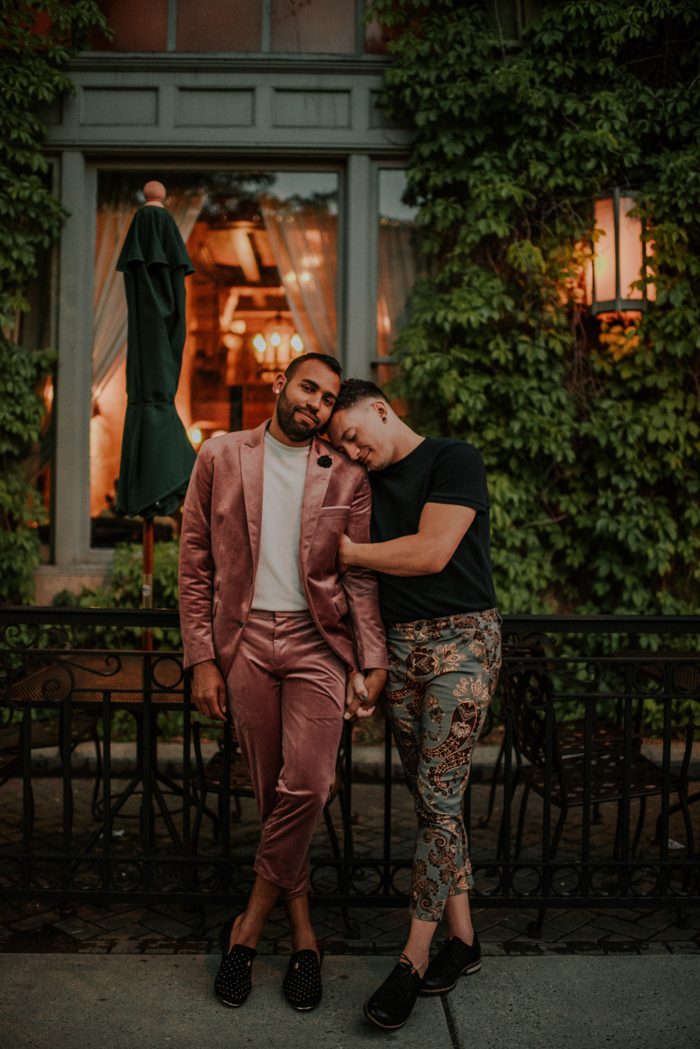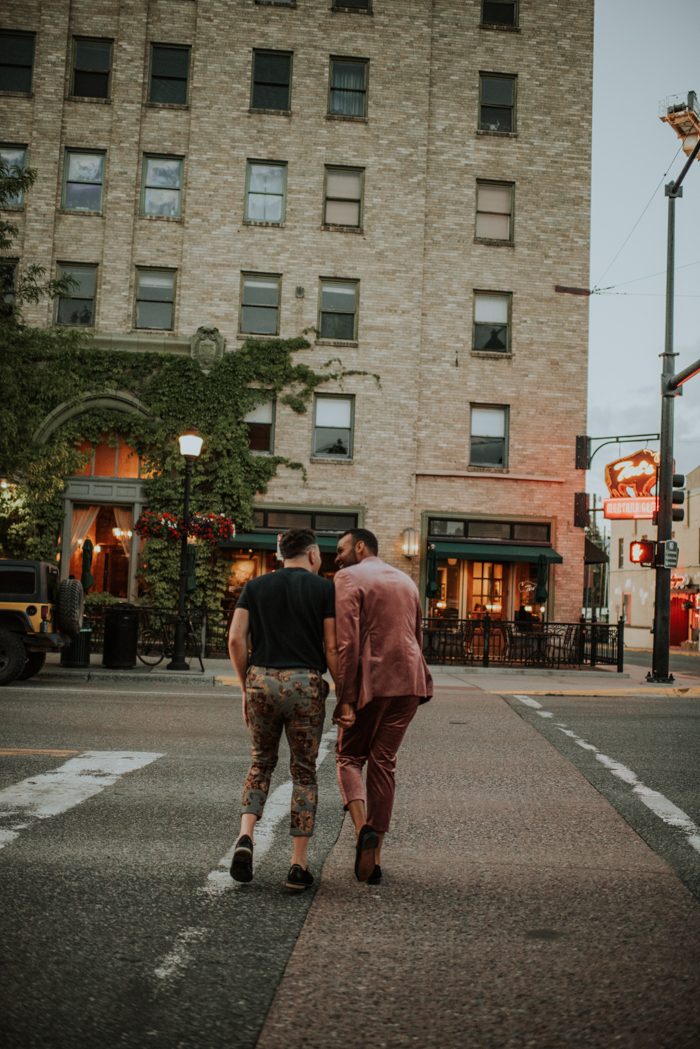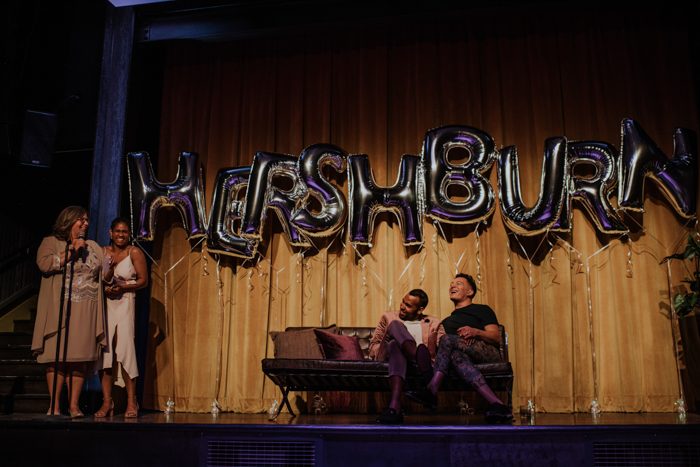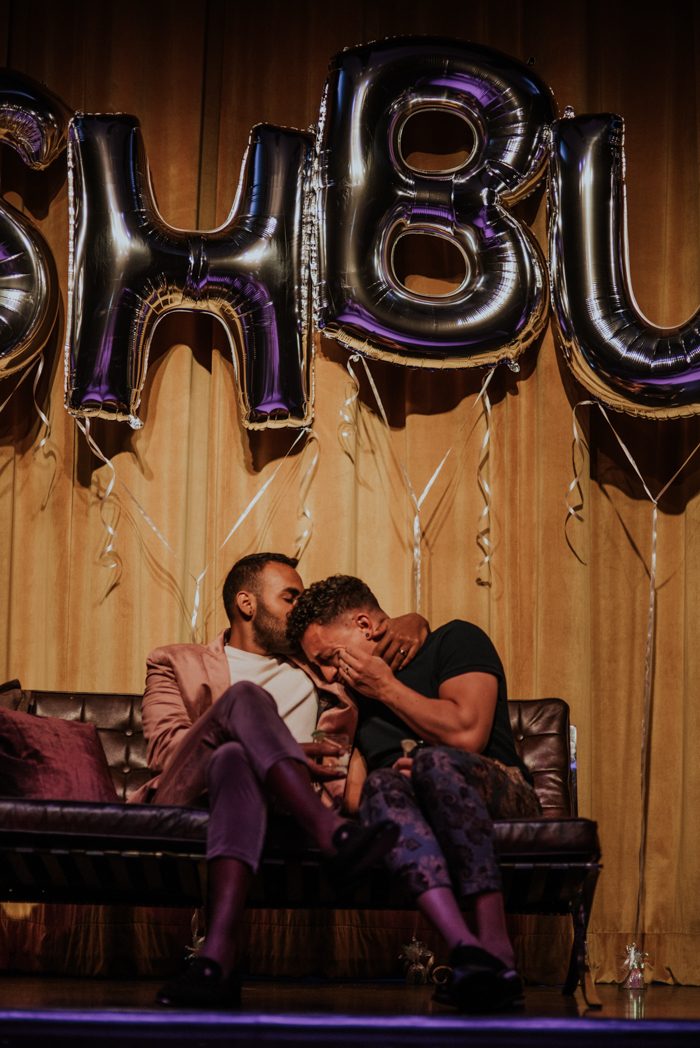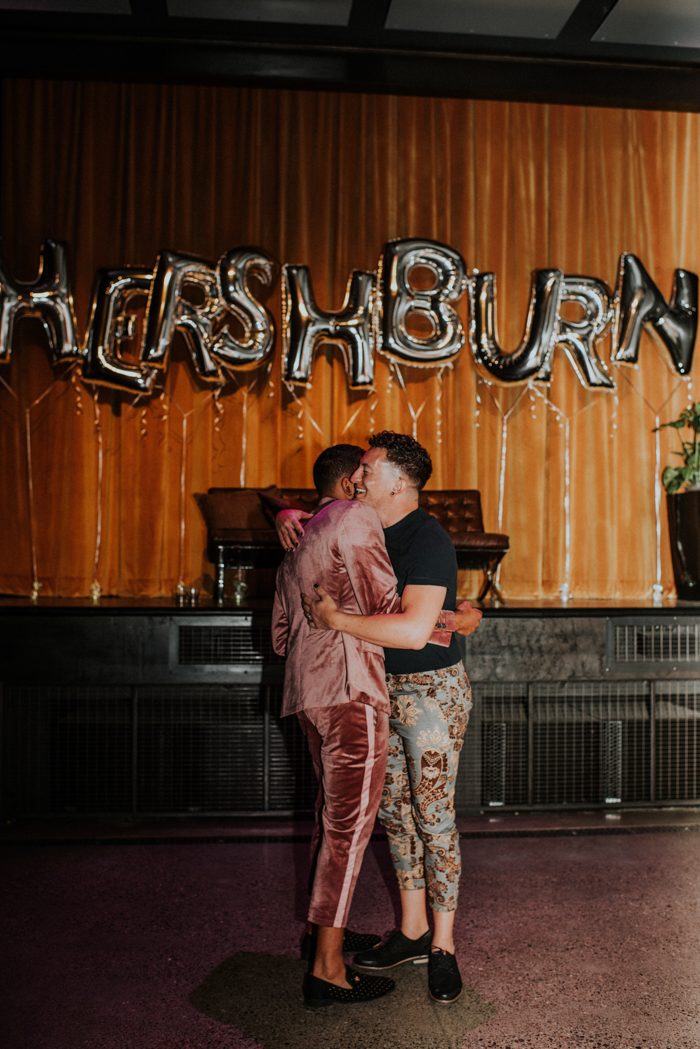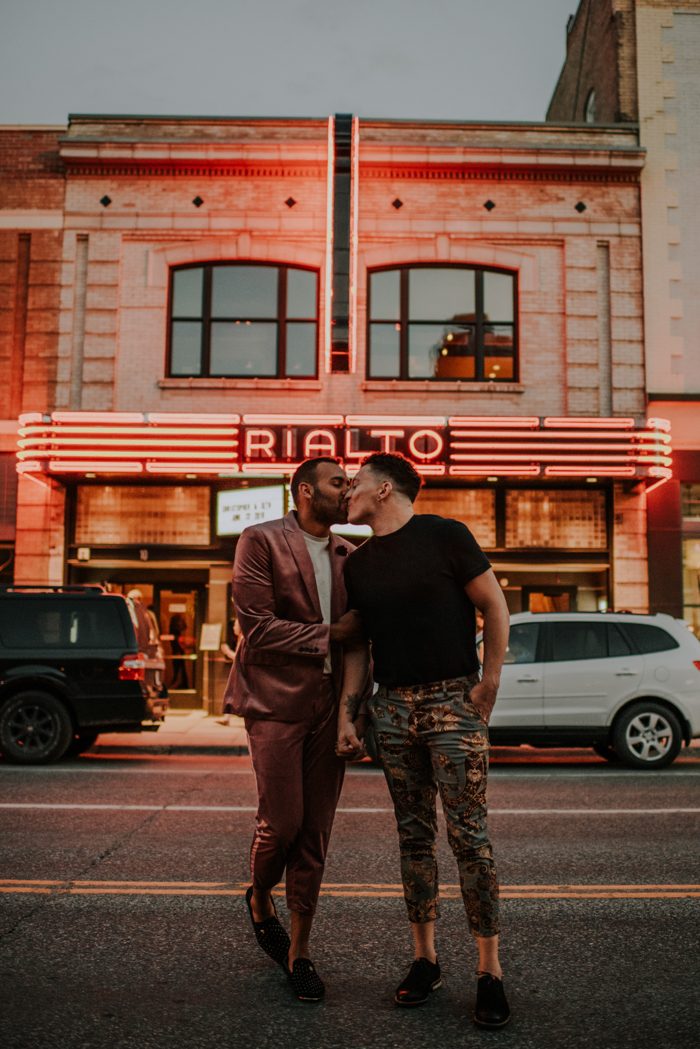 Congratulations Christopher and Seth, and many, many thanks to Junebug member Maggie Grace Photography for sharing their Rialto Bozeman wedding day with us! If you like Maggie's work, you'll definitely want to see this summer camp wedding at Pilgrim Cove Campground what has the sweetest newlywed canoe canoodle.