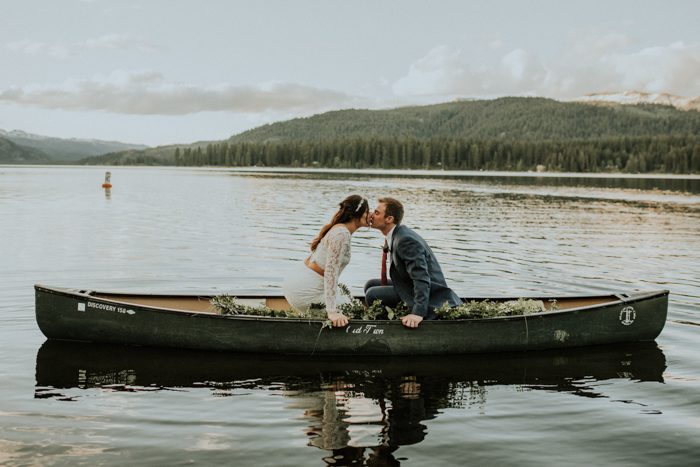 The cutest campground, a shot ski guest book, and one of the most adorable wedding themes we've ever seen — Alex and Mitch, we are obsessed with your day! These two celebrated their marriage "summer camp style" at the Pilgrim Cove Campground in McCall, Idaho. With every creative detail and sweet canoe canoodle captured by the talented Maggie Grace Photography, this day makes us want to grab our knapsacks and head to the nearest campground to relive the glory days! In effortless, boho bride fashion, Alex wore a two-piece Theia dress (pro tip: a two-piece gown is an easy way to make your bridal look interesting and unexpected) and a pony tail made for every outdoor wedding Pinterest board. Get ready for the coolest bar-on-wheels from Whimsical Wagons, floral amazing-ness by Boise at its Best Flowers, and much more from this wedding day Emily Aitken Events planned at Pilgrim Cove Campground!
The Couple:
Alex & Mitch
The Wedding:
Pilgrim Cove Campground, McCall, Idaho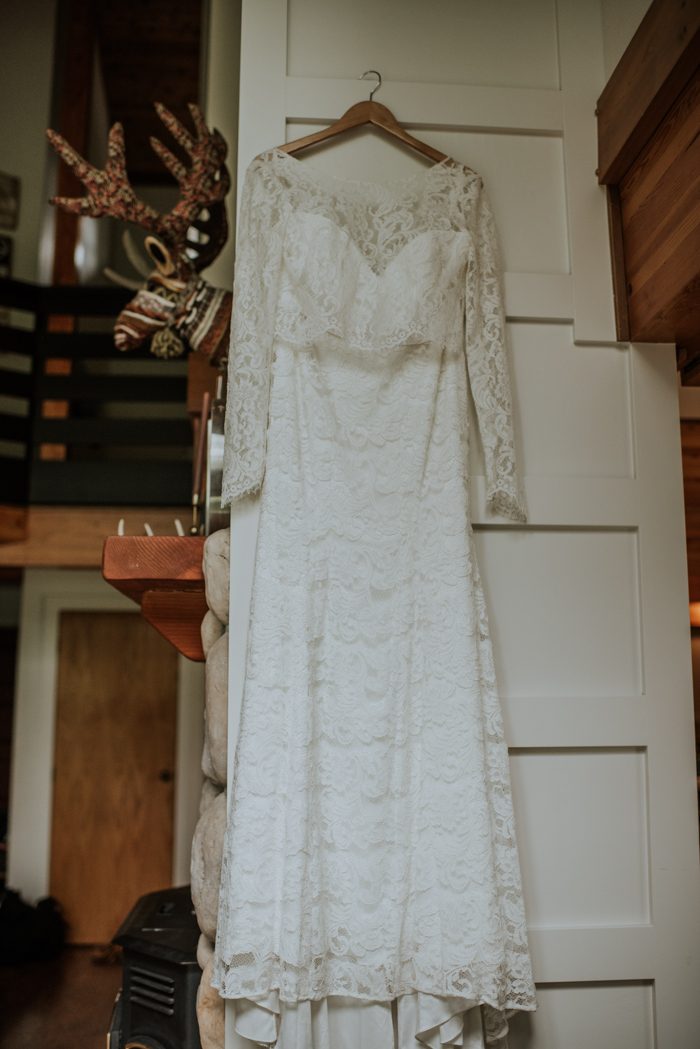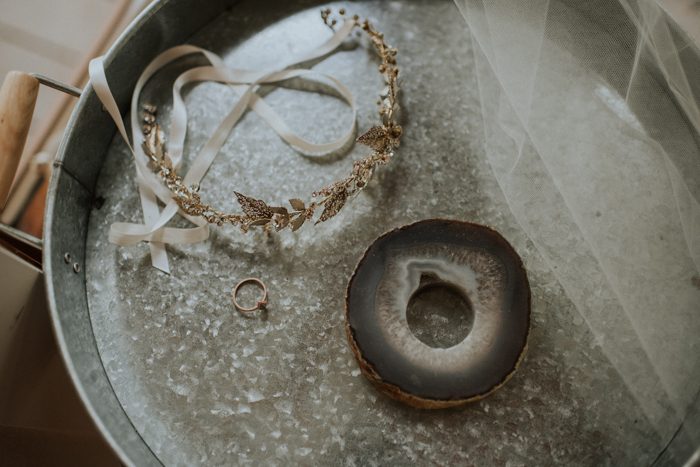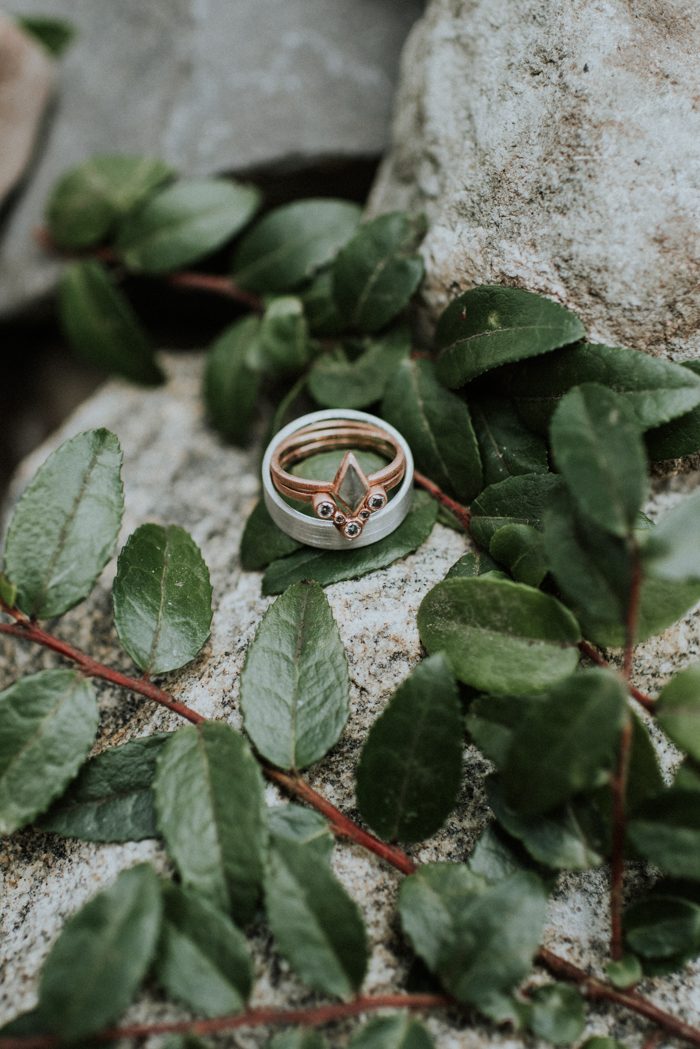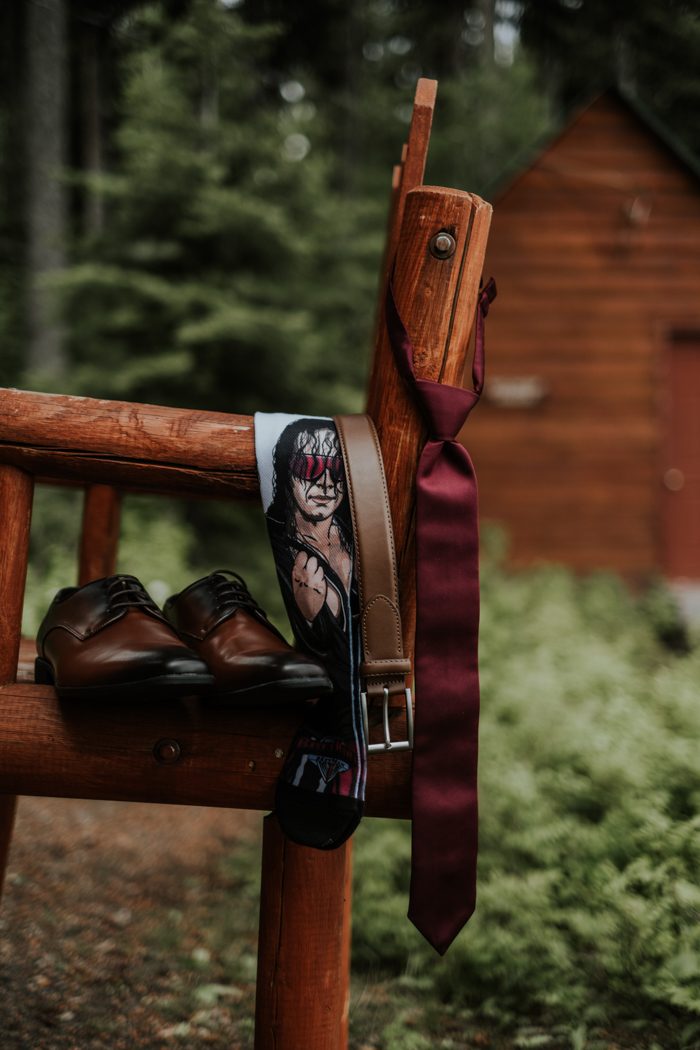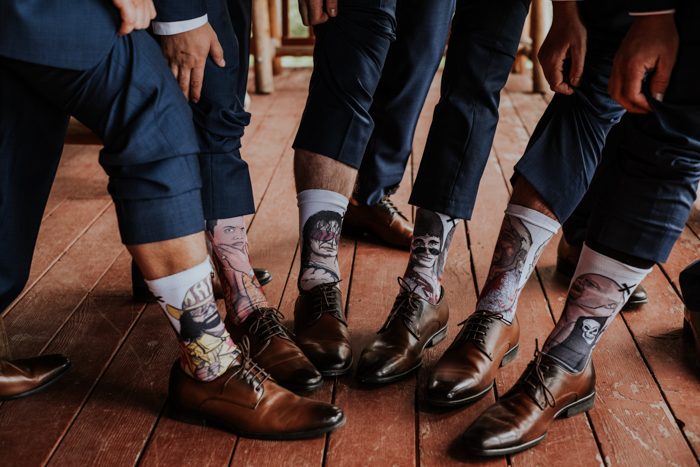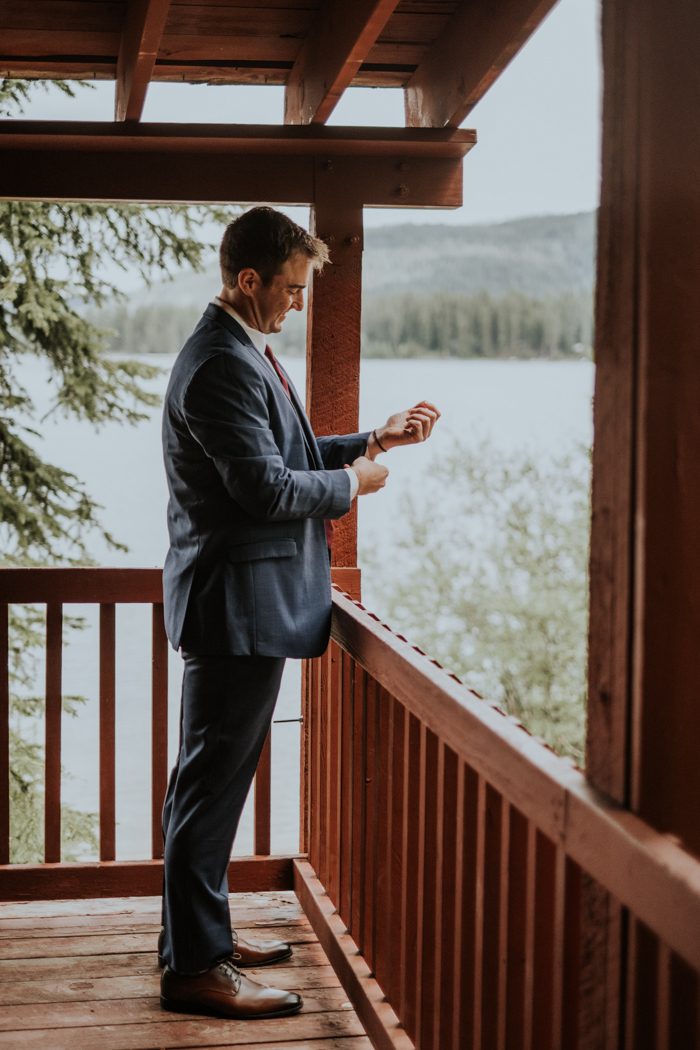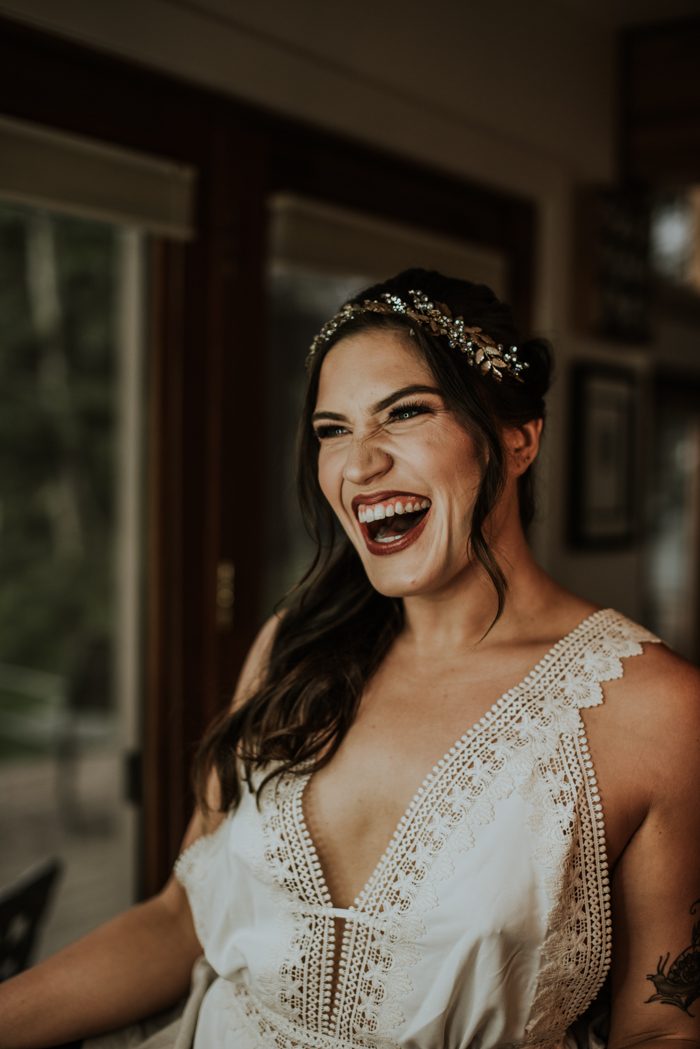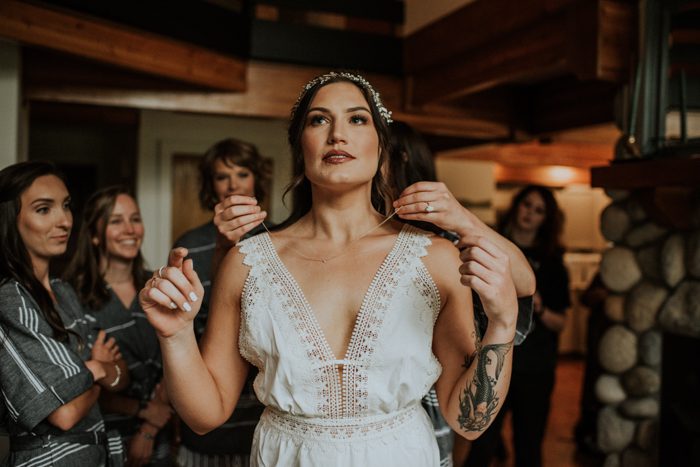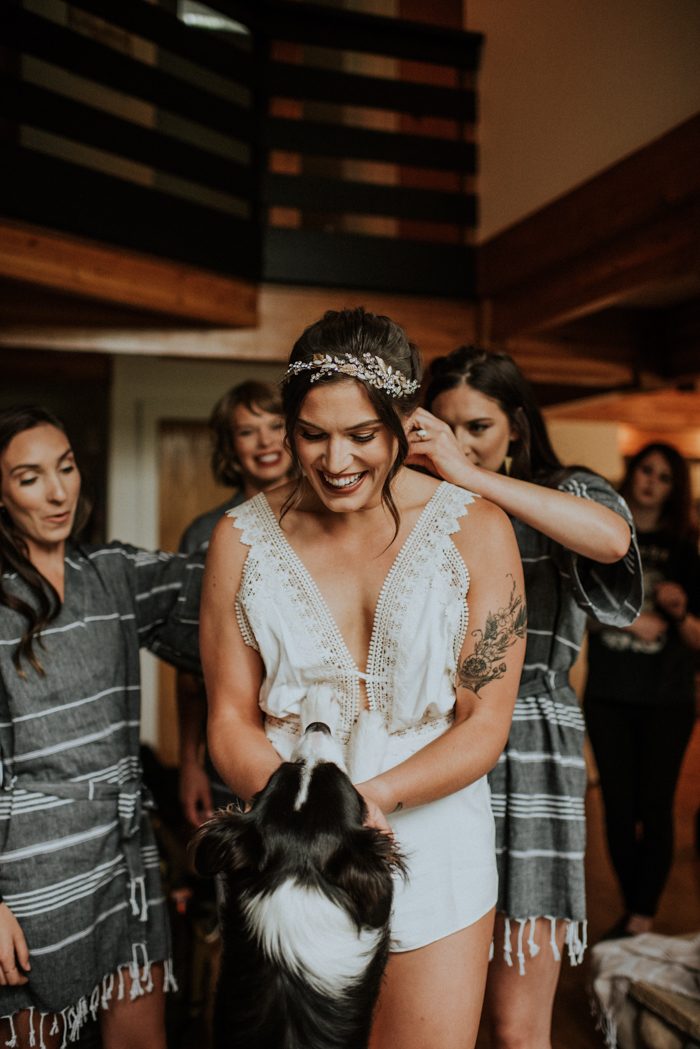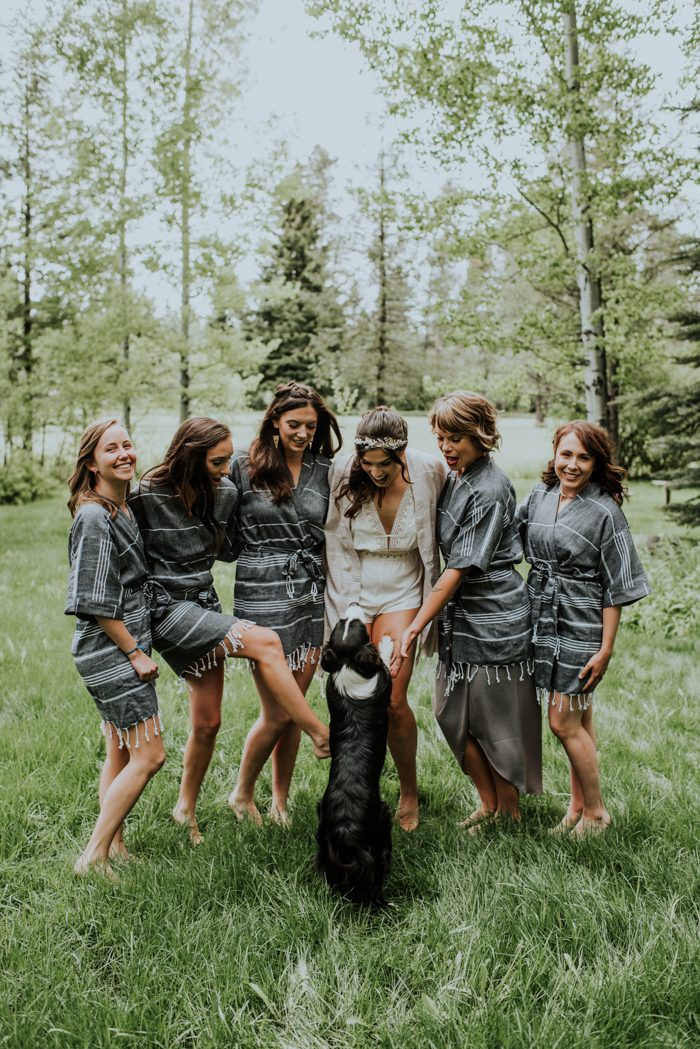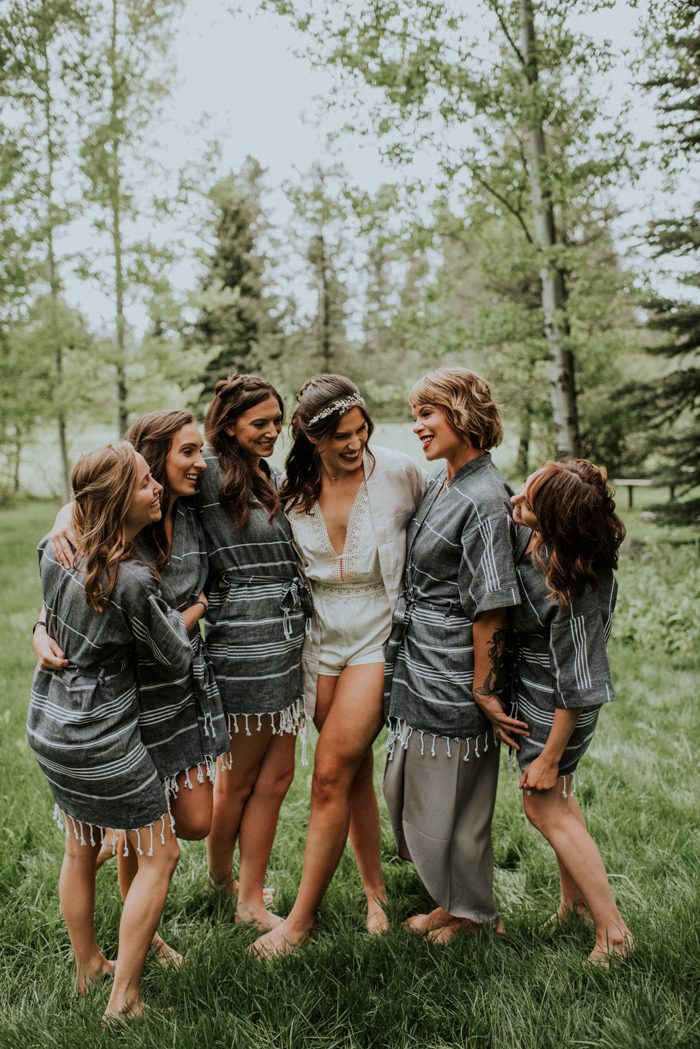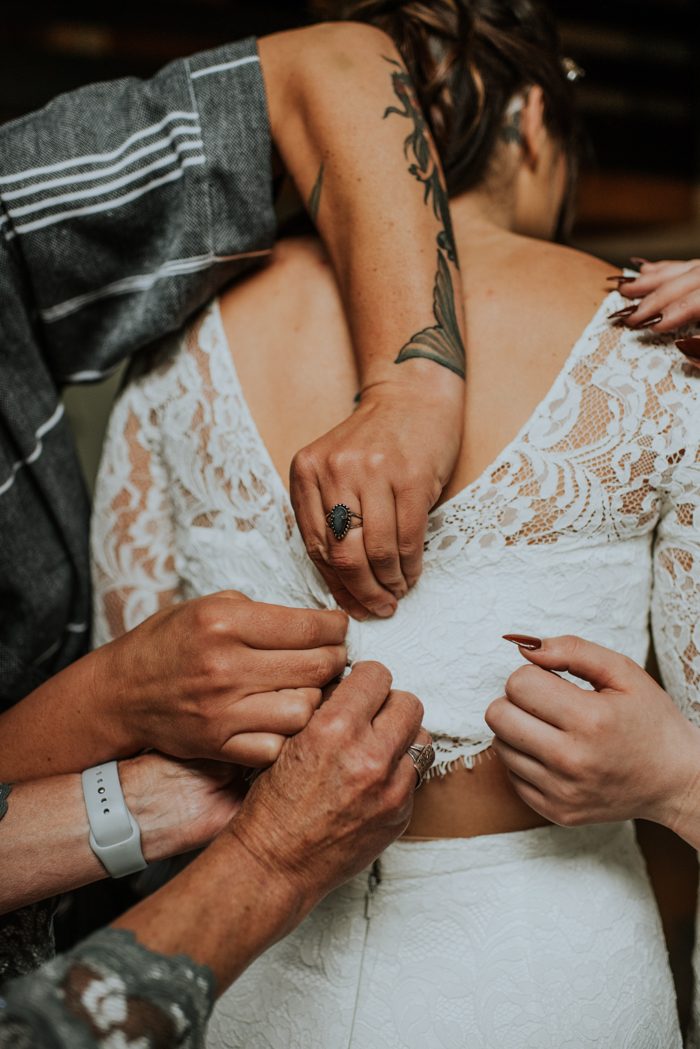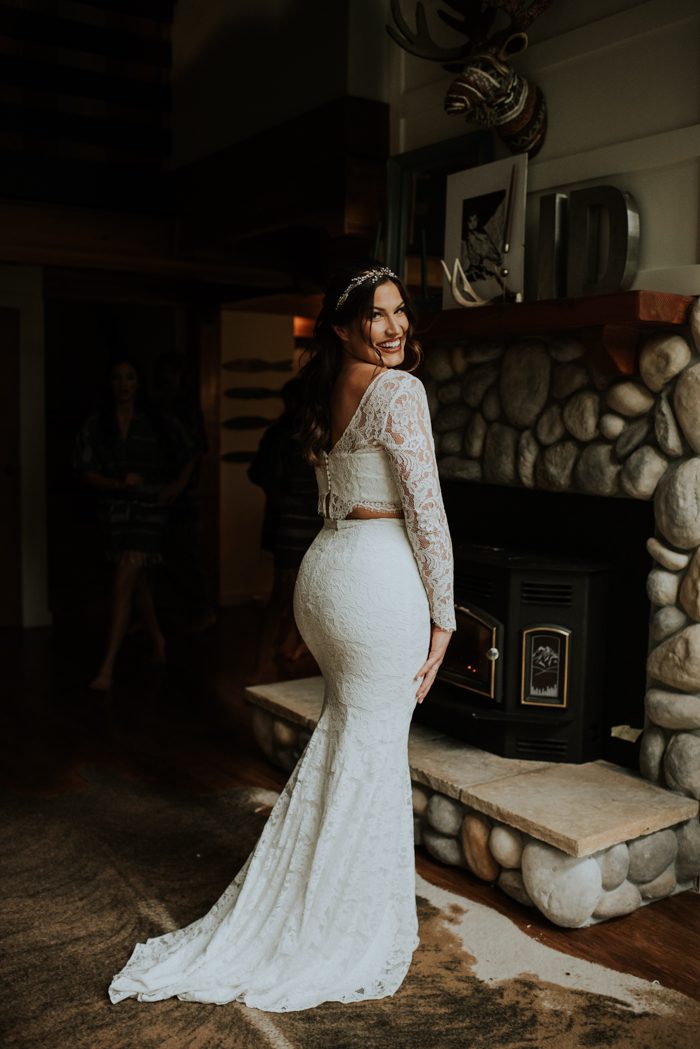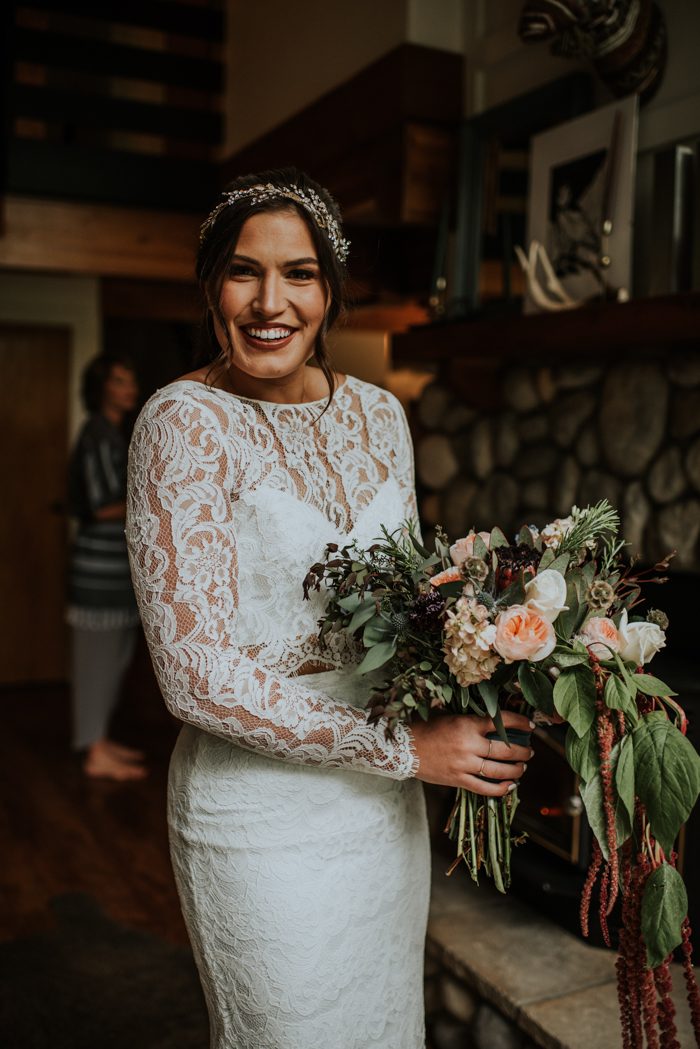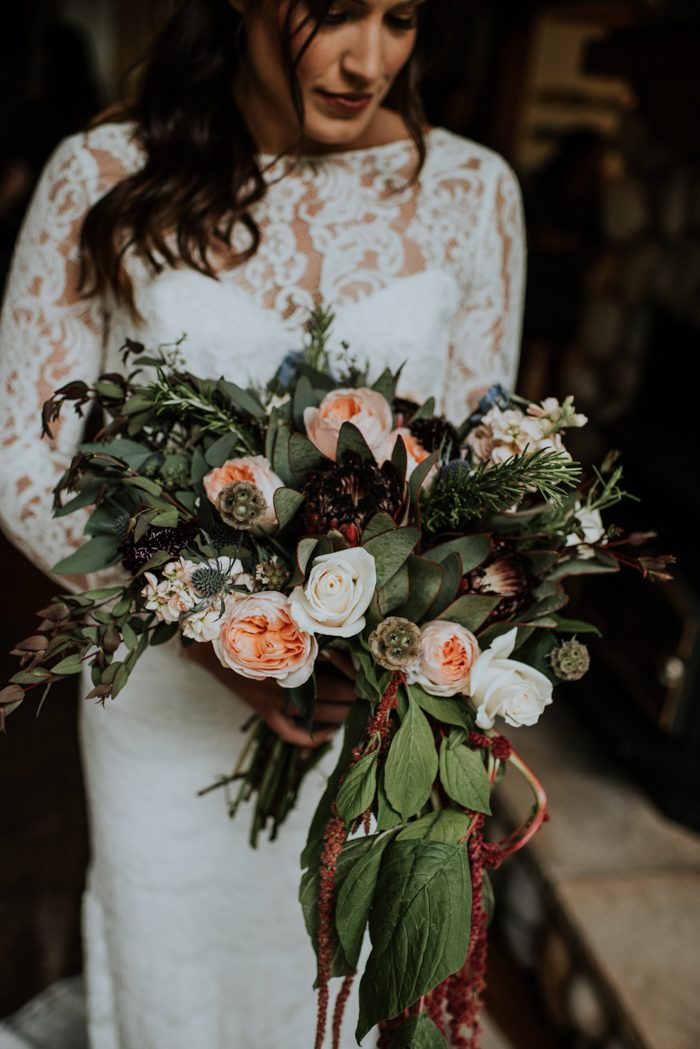 The most memorable part of the day was the first look. Sharing this moment with each other was so perfect and special. Maggie swept us away from the hustle, bustle and craziness of the day and gave us an incredible moment on the edge of a cliff. We held each other and sipped whiskey out of a flask. It was the perfect way to get ready for our day and remind us why we were there.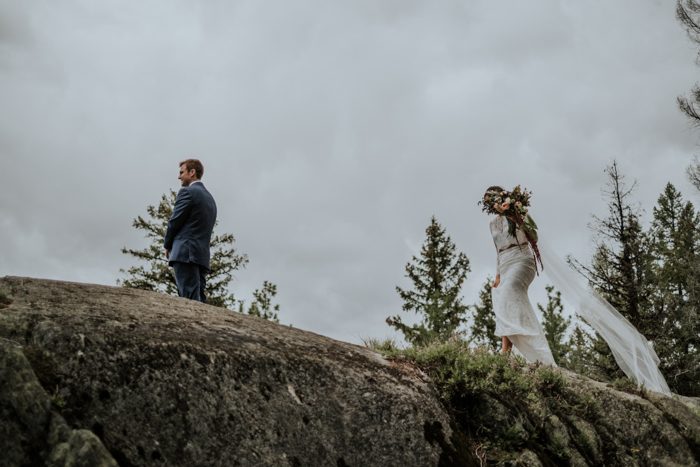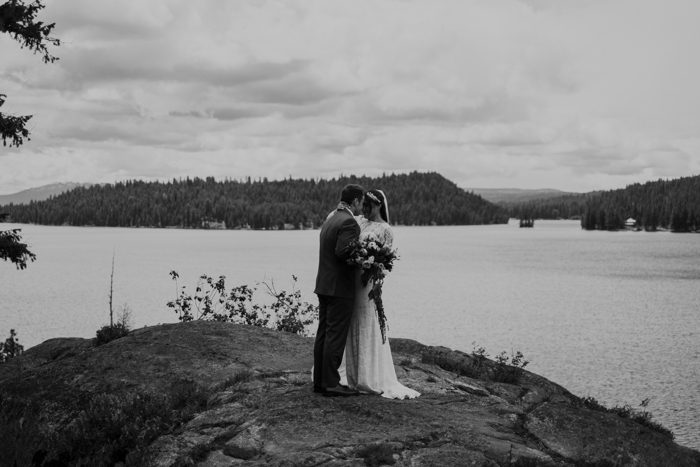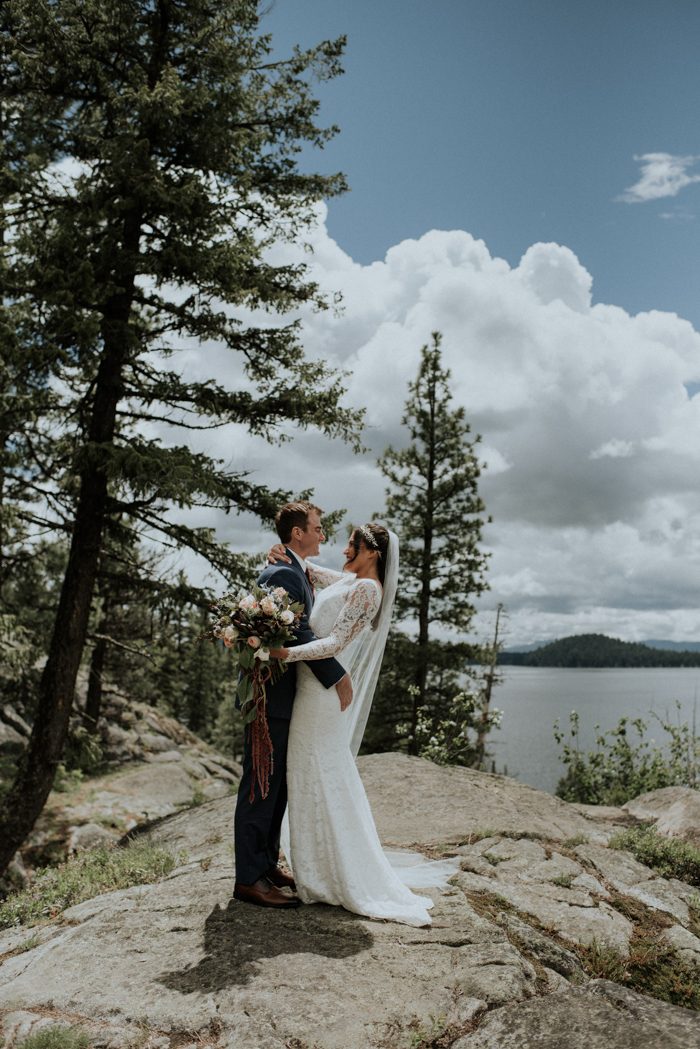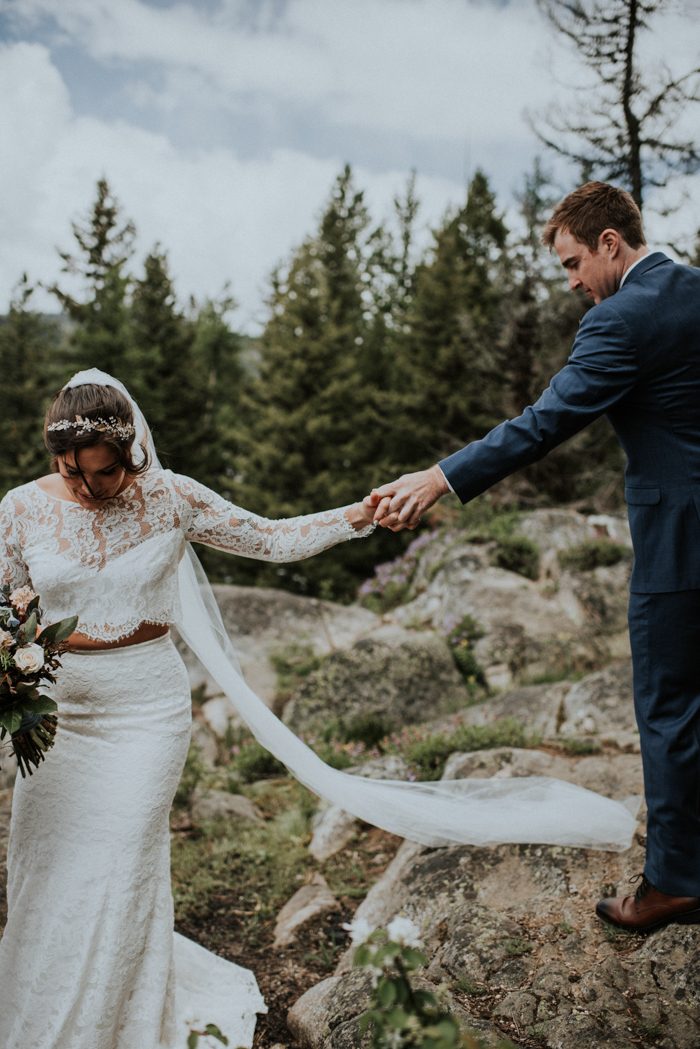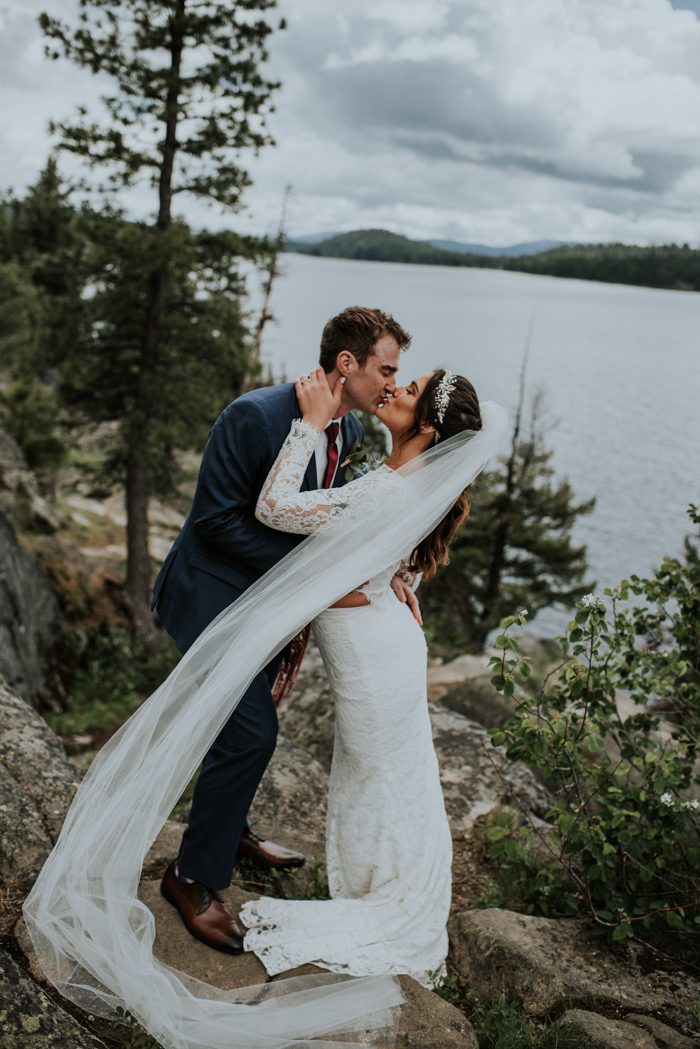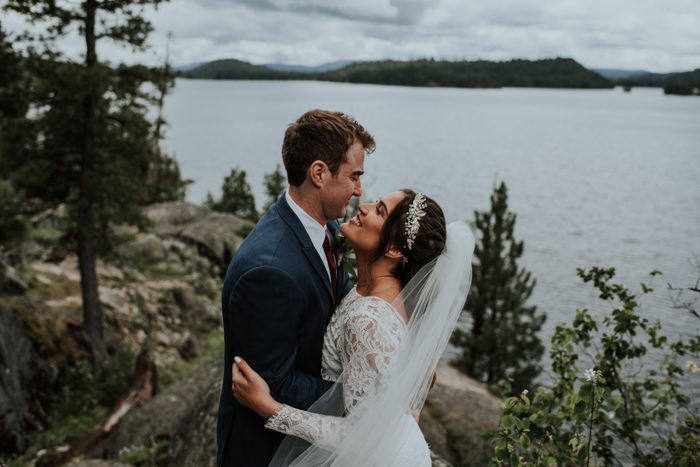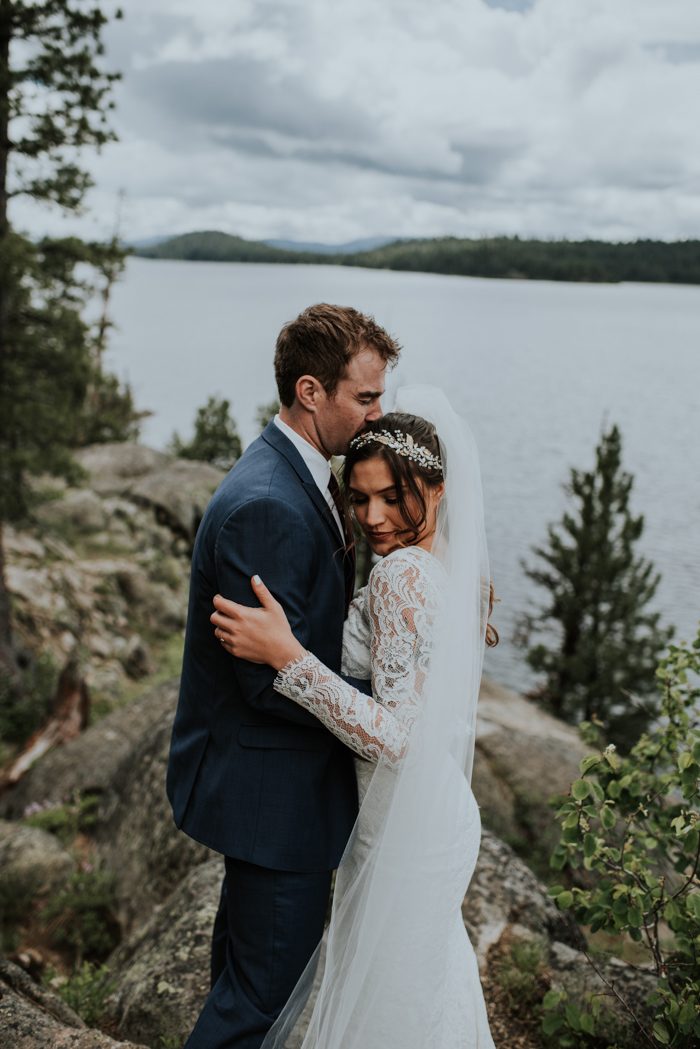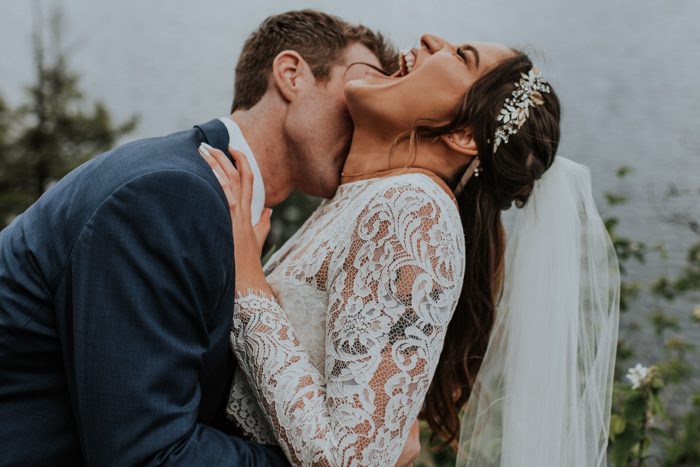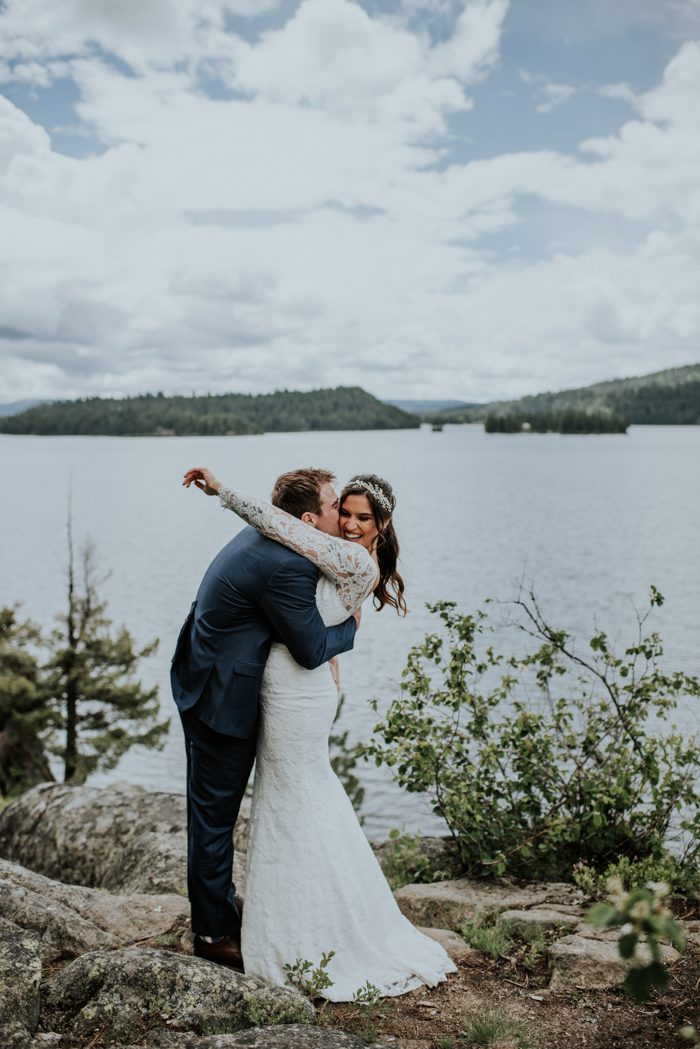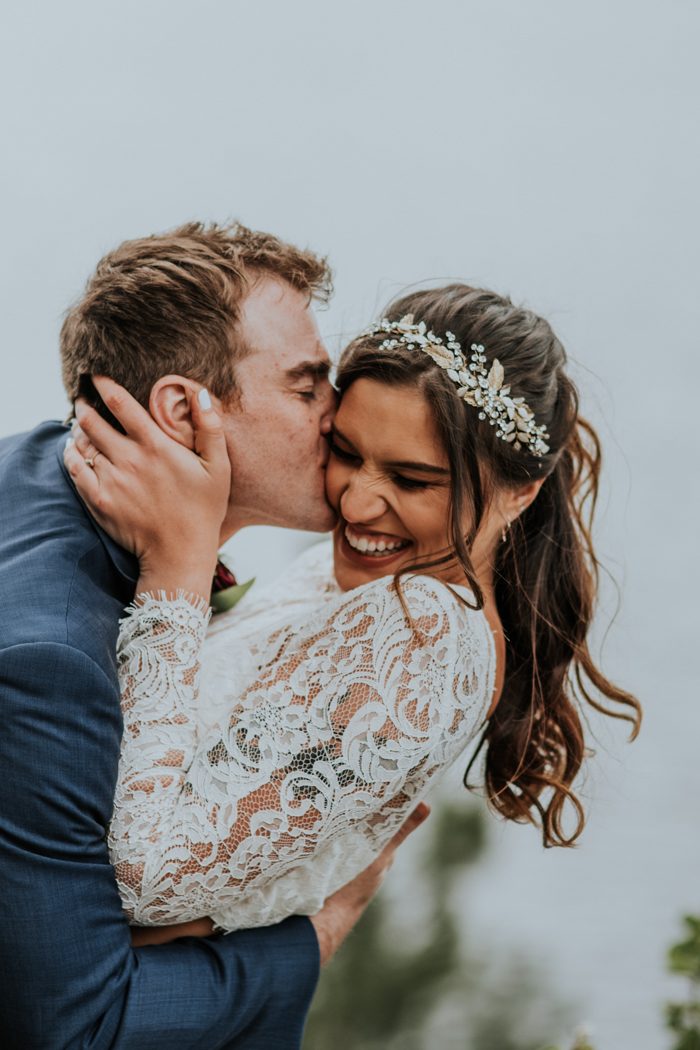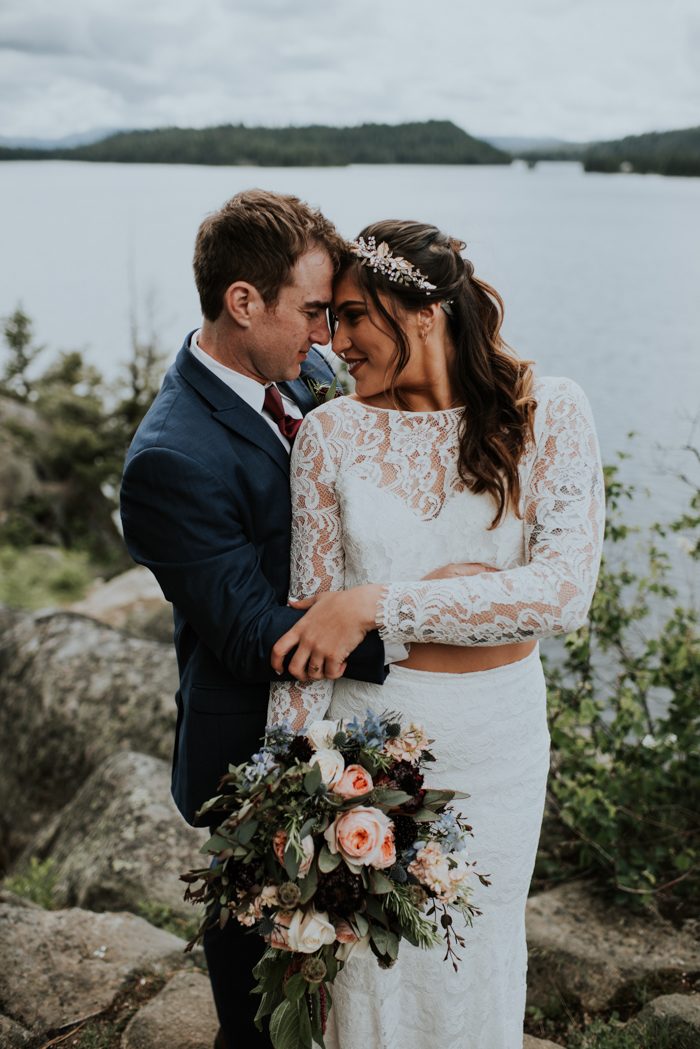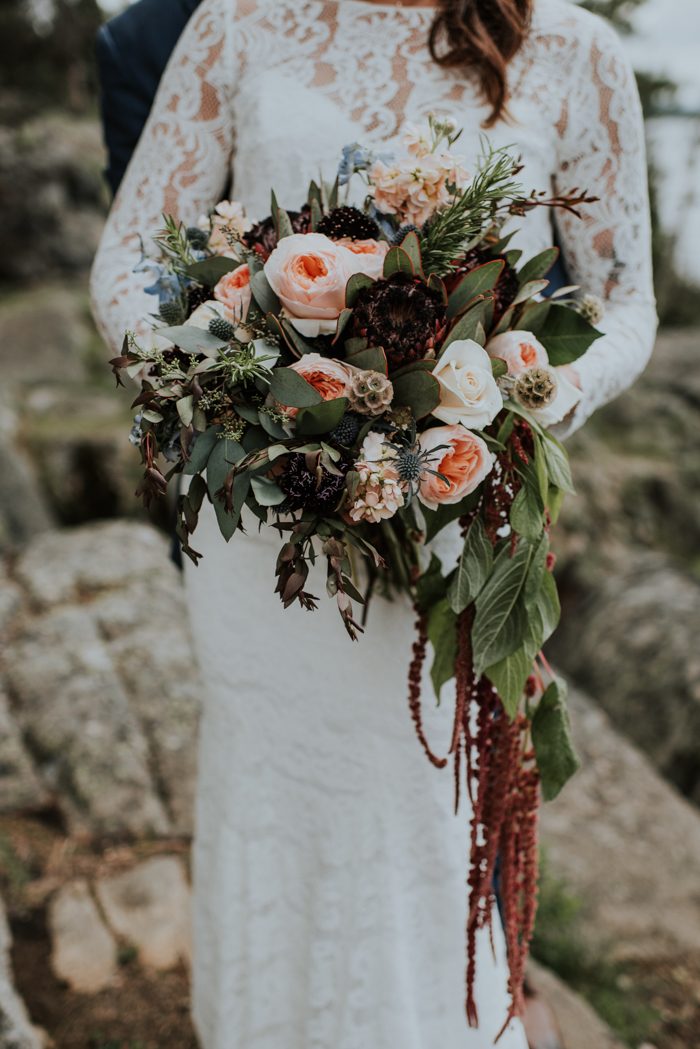 With the help of one of the groomsmen, we made a shot ski to be our guestbook.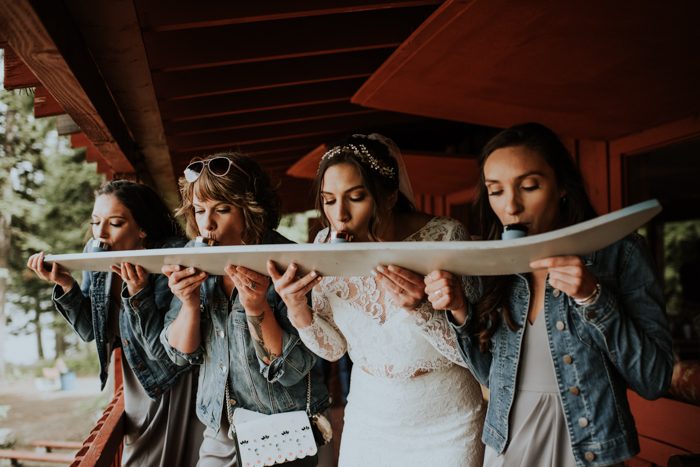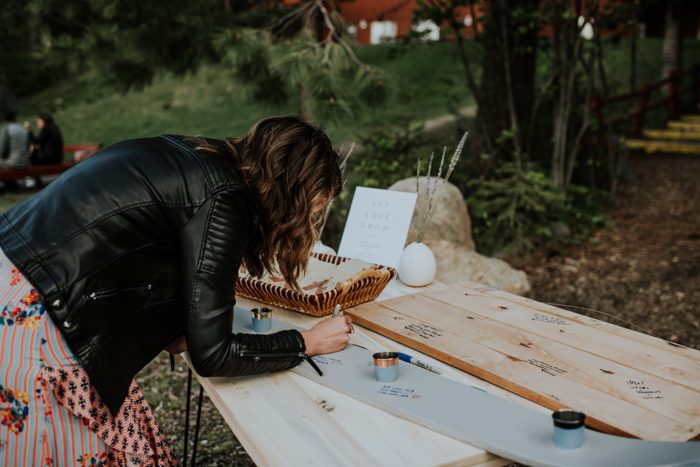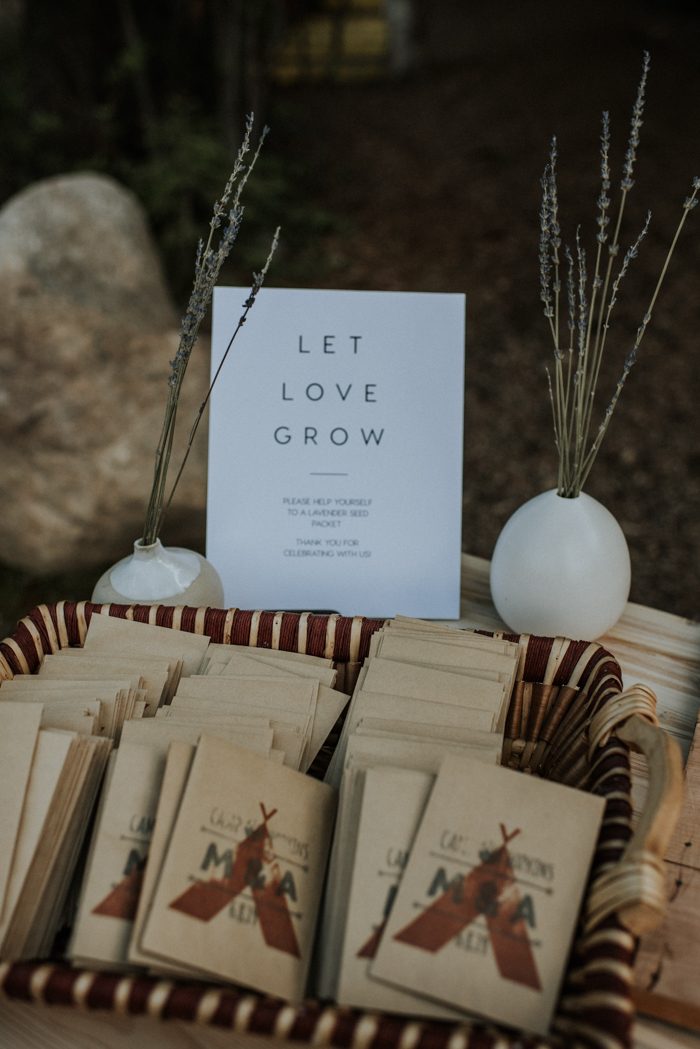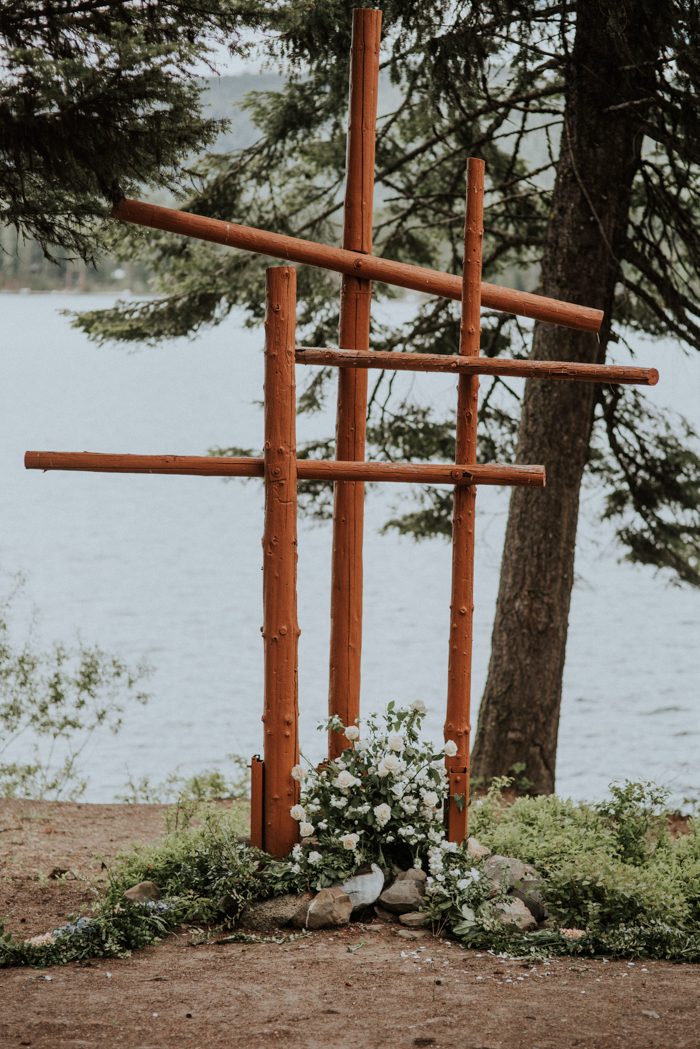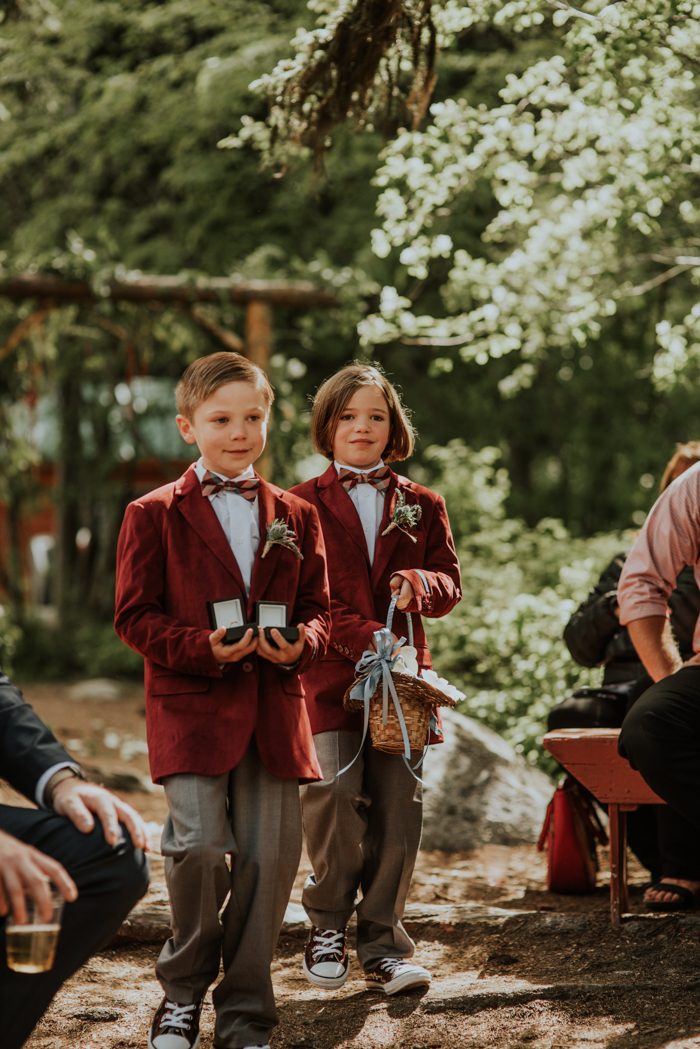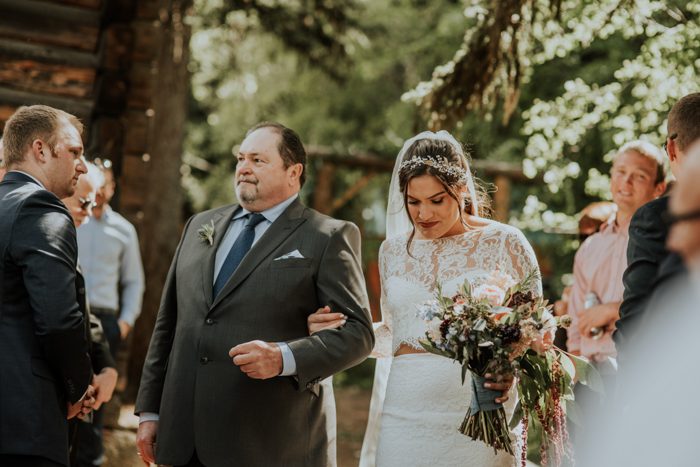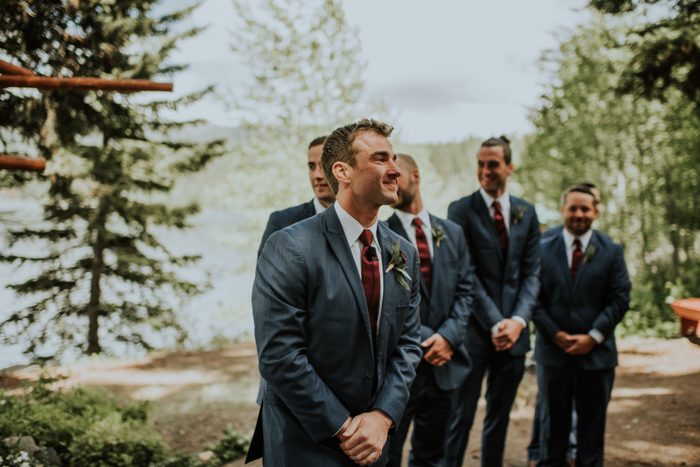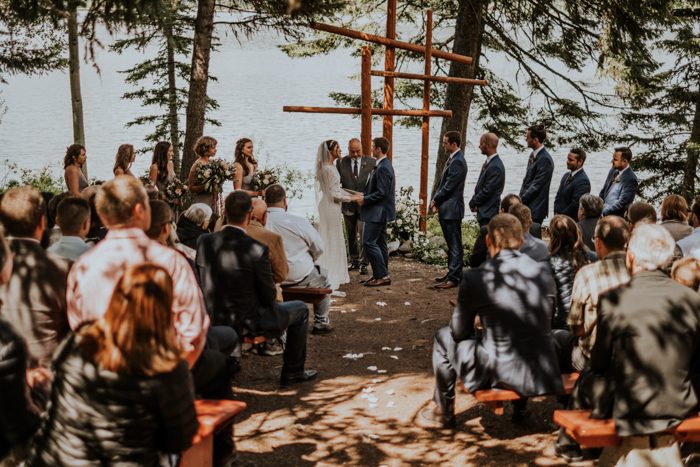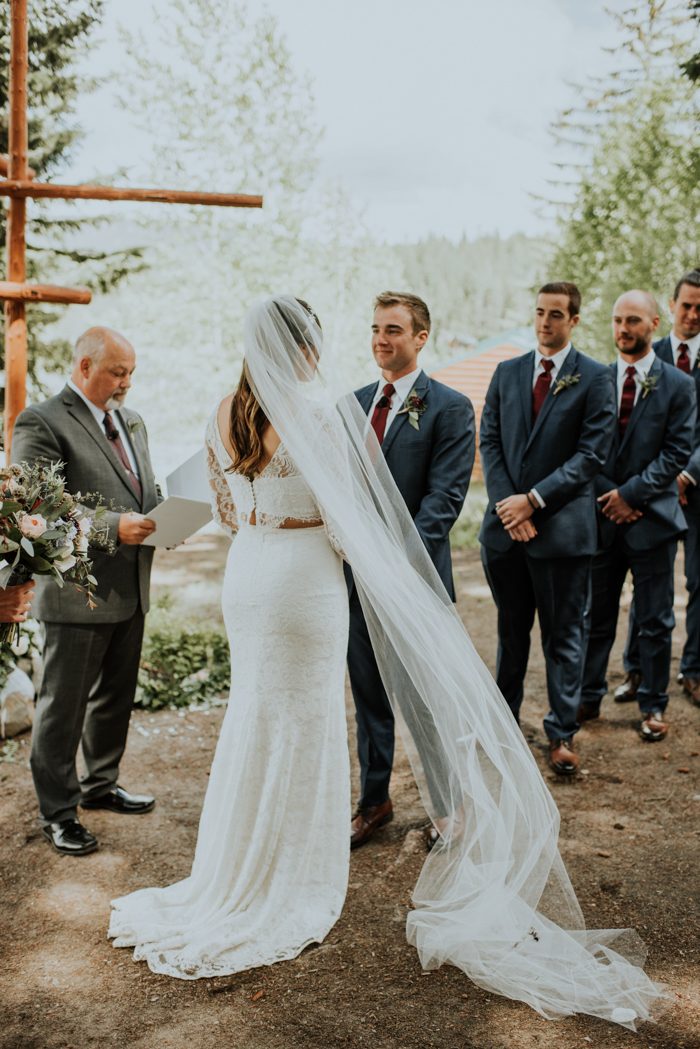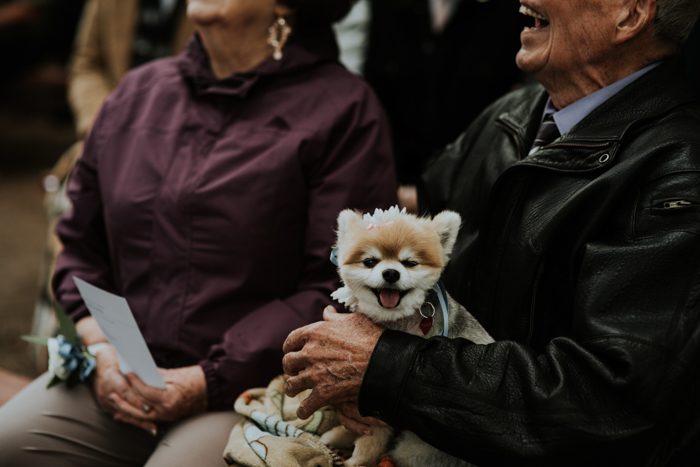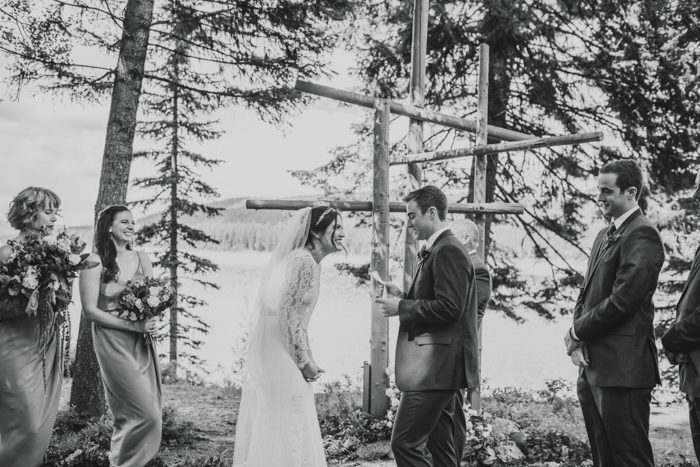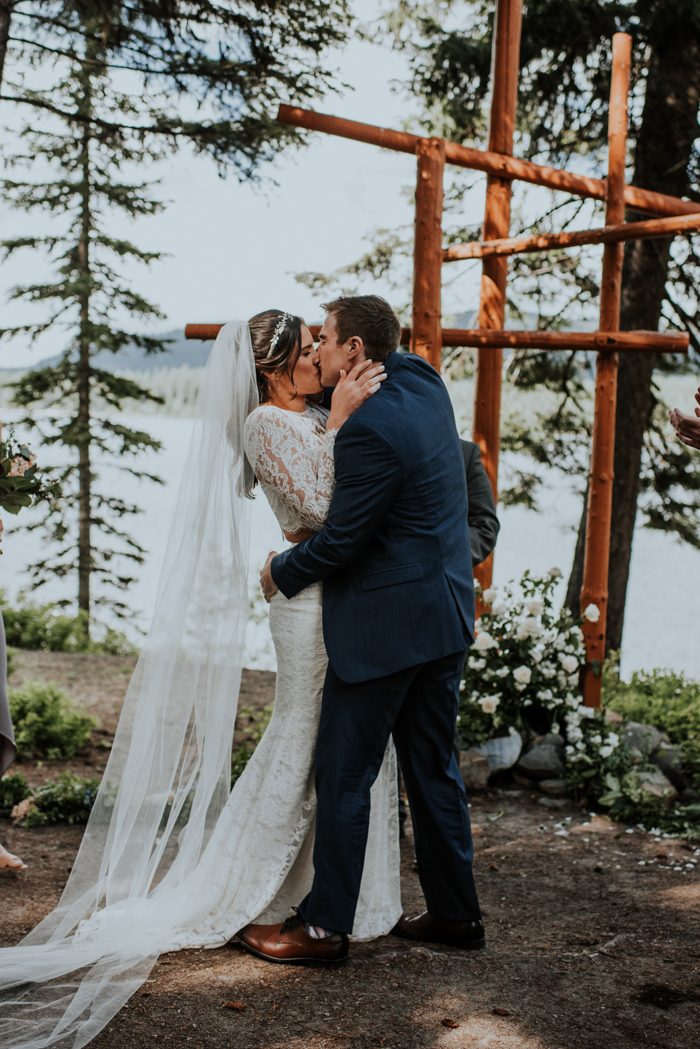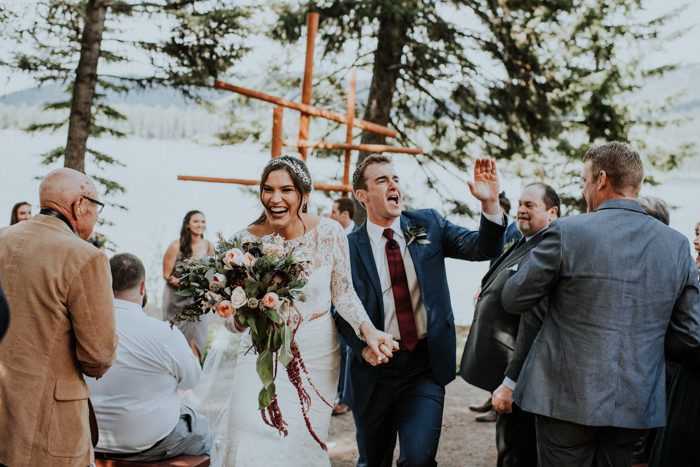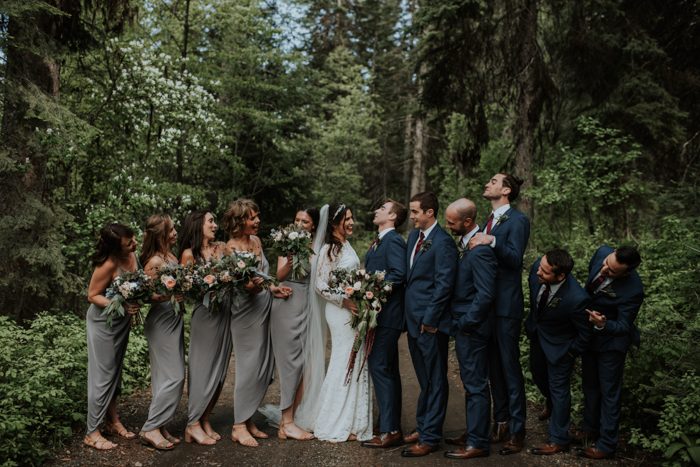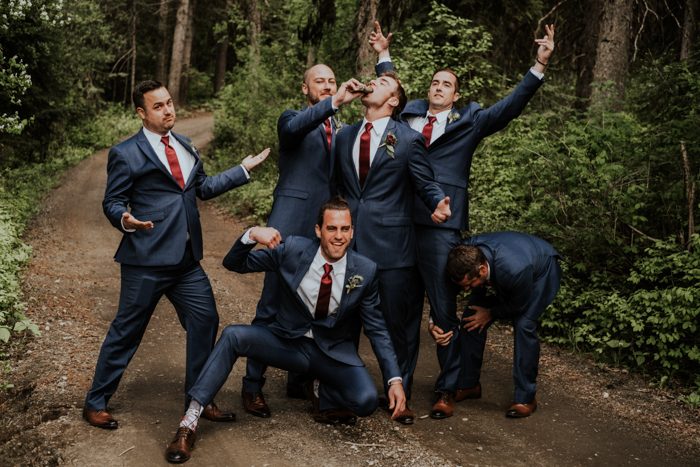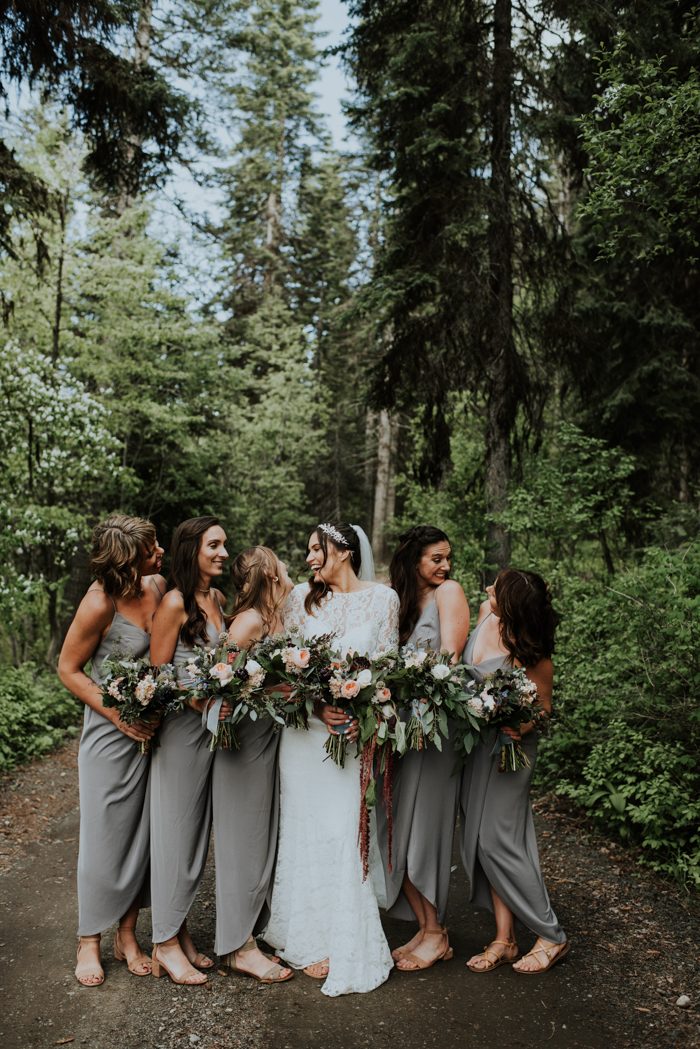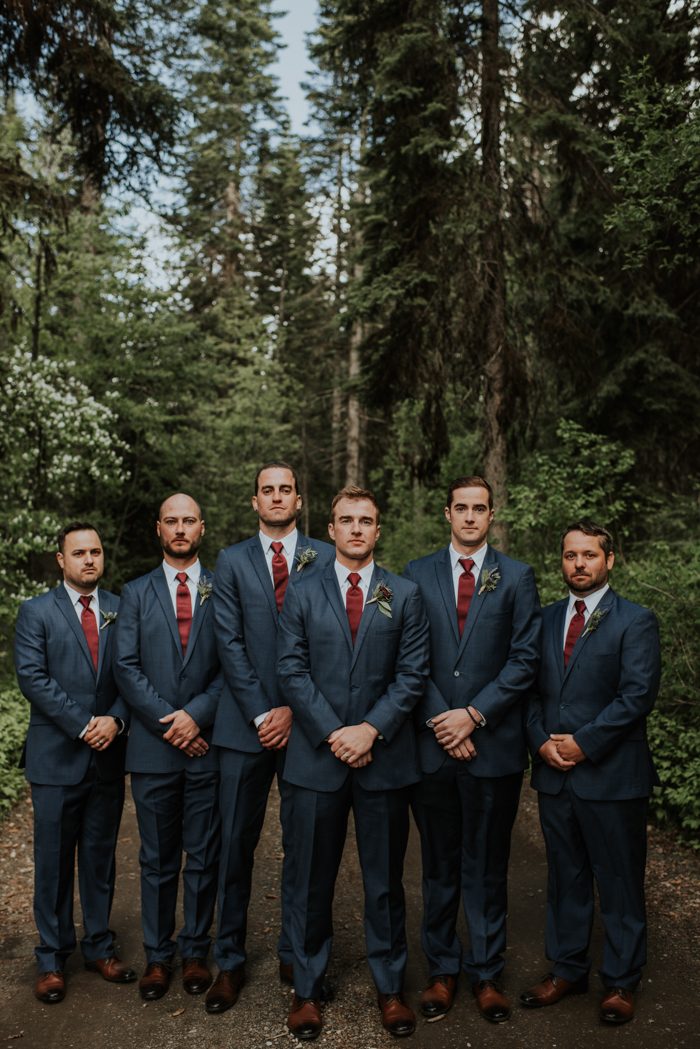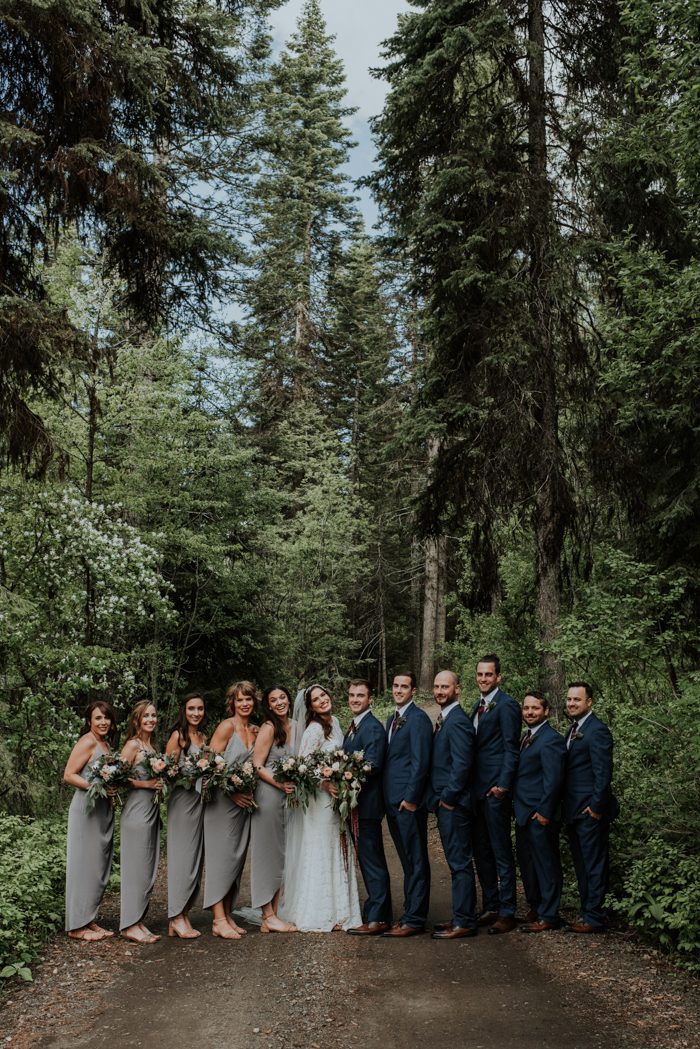 Advice from the bride: Use a wedding planner or at LEAST a day of coordinator. Emily Aitken from Emily Aitken events did an incredible job making our vision come alive and made the day run so smoothly. I was never going to use a wedding planner because I insisted that was just for "fancy weddings." Boy was I wrong, Emily made sure that all the details were considered. I swear we wouldn't even have had water if she wasn't involved… "Wait, some people might not want beer?"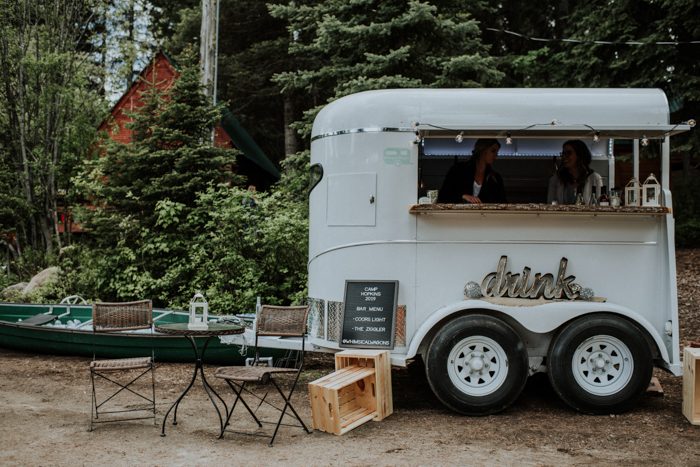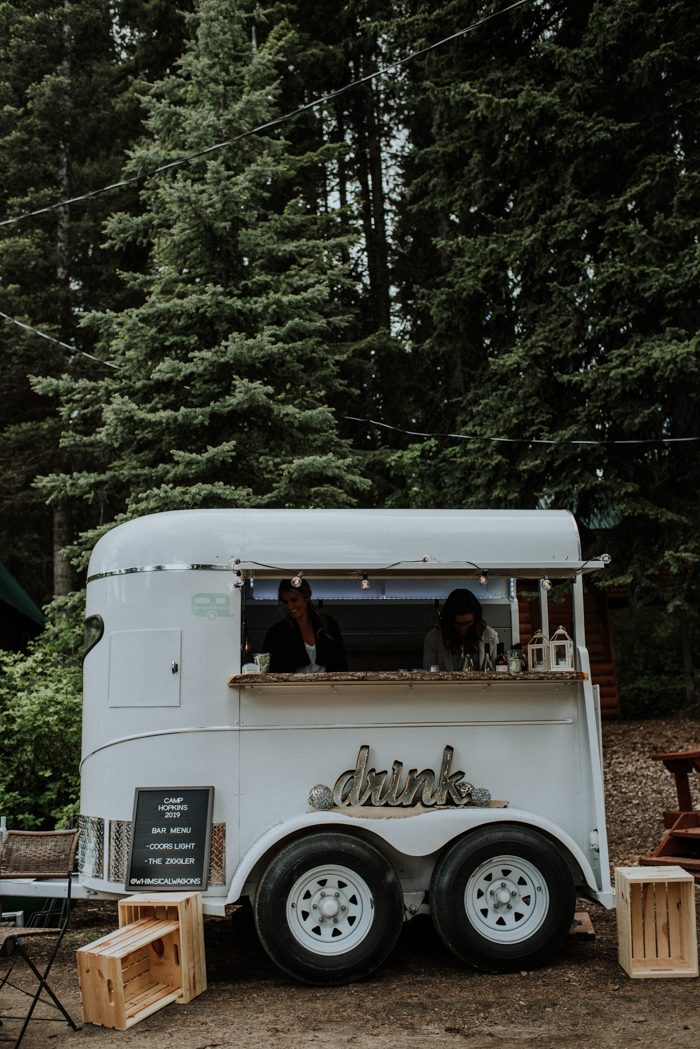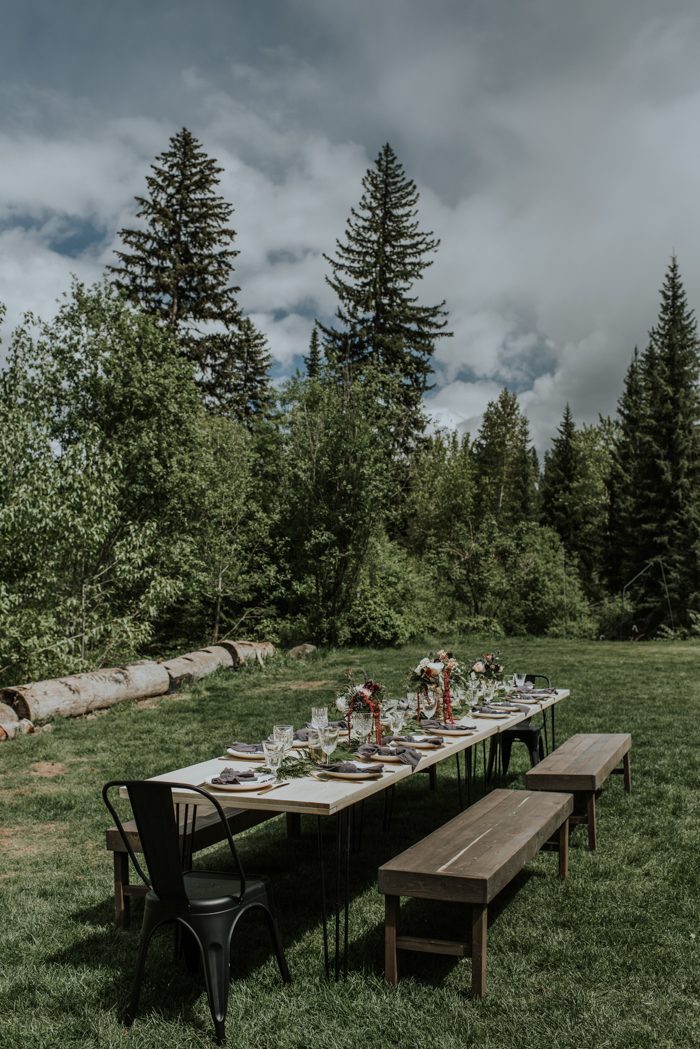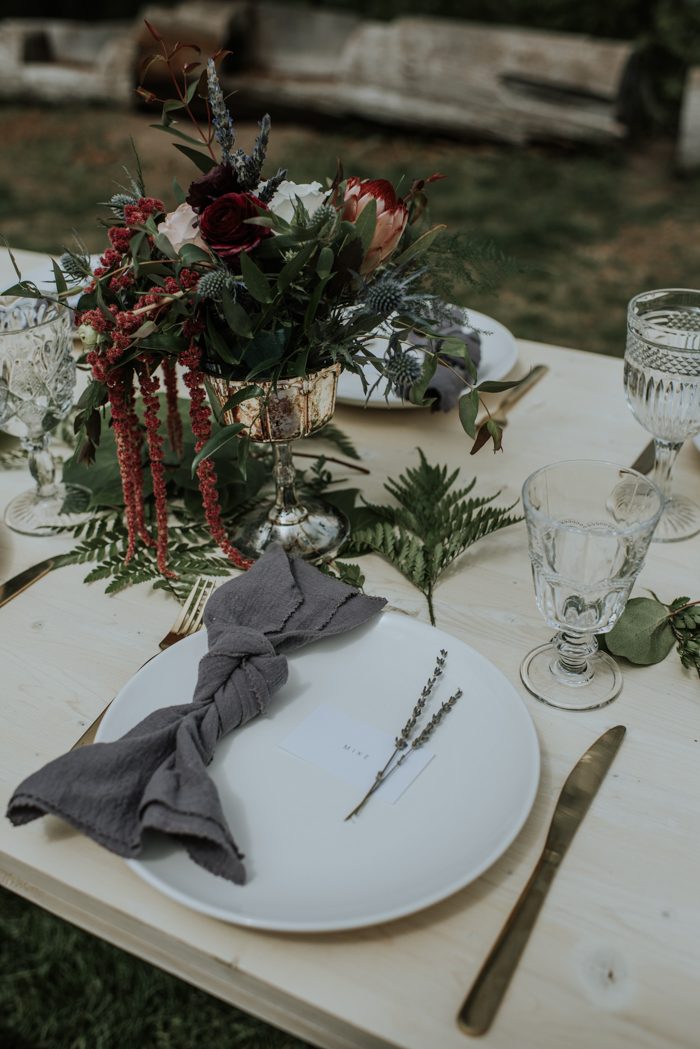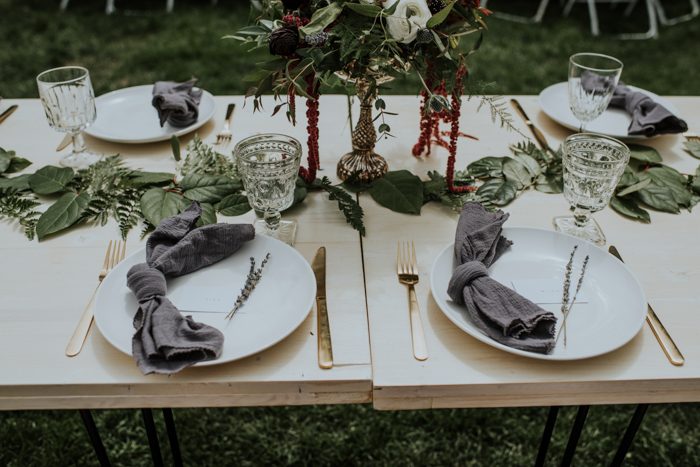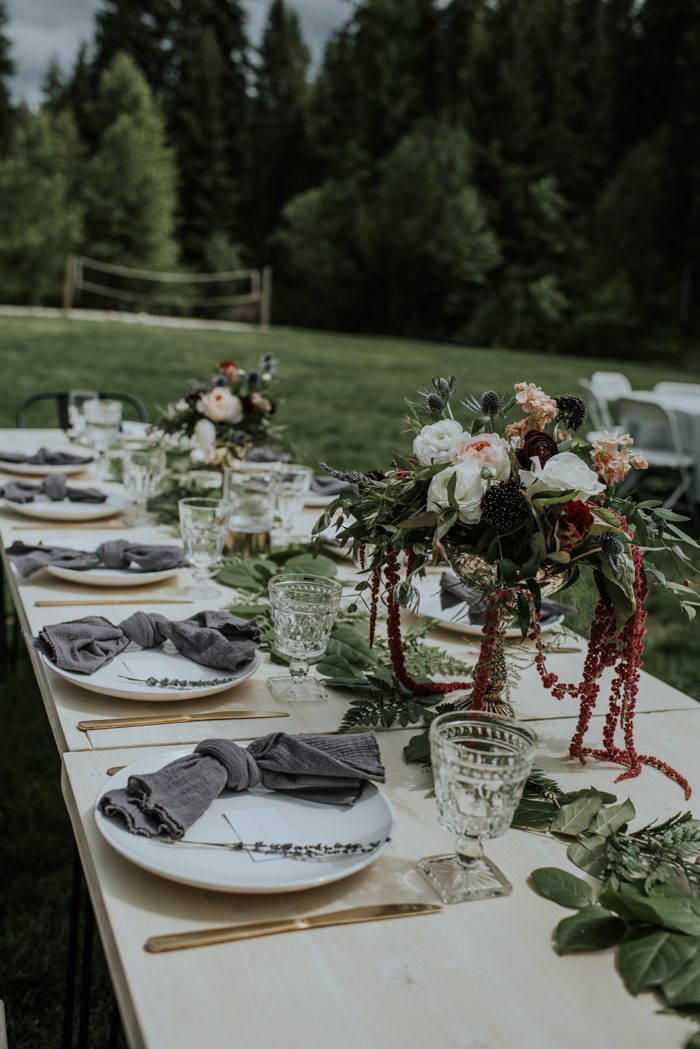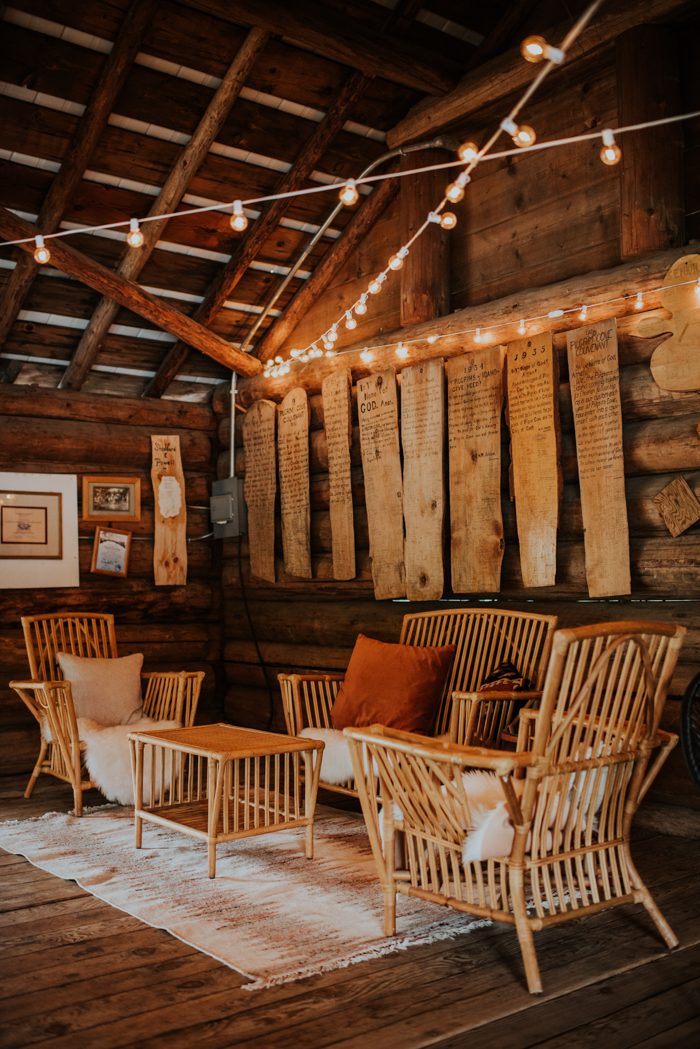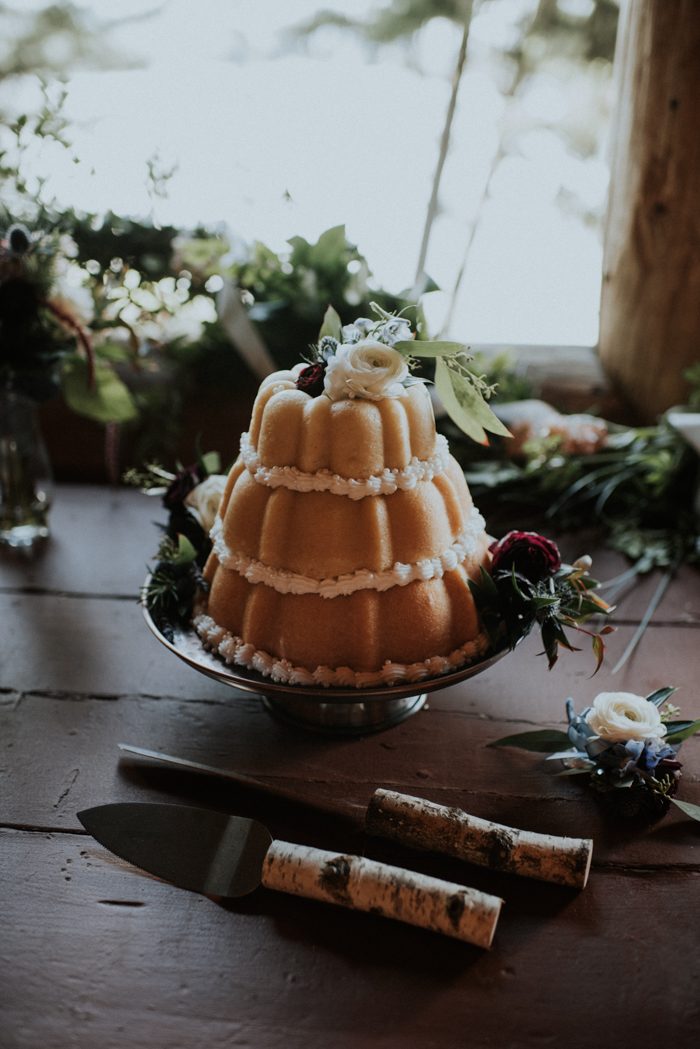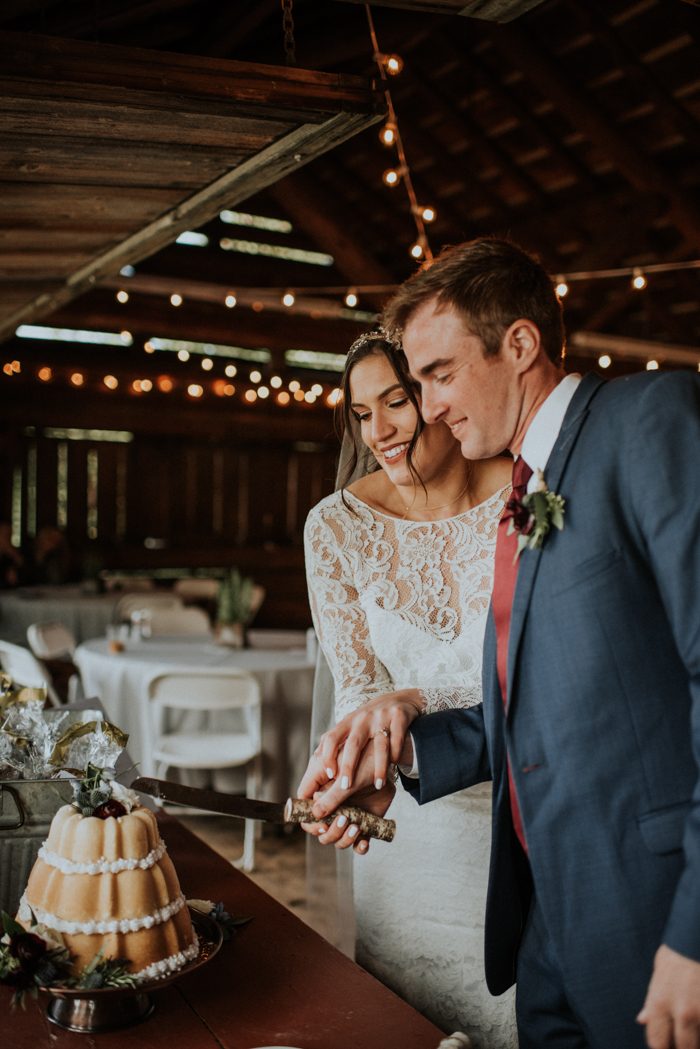 The most important part of planning our wedding was that we stayed true to ourselves. We are both pretty laid back and really wanted to just have a celebration of love with family and friends. Our venue was a huge part of this. At Pilgrim Cove Campground we were able to celebrate "summer camp style." We loved the idea that our friends and family could enjoy themselves without having to worry about driving anywhere. We wanted an all-night dance party in the woods, and that is exactly what we got!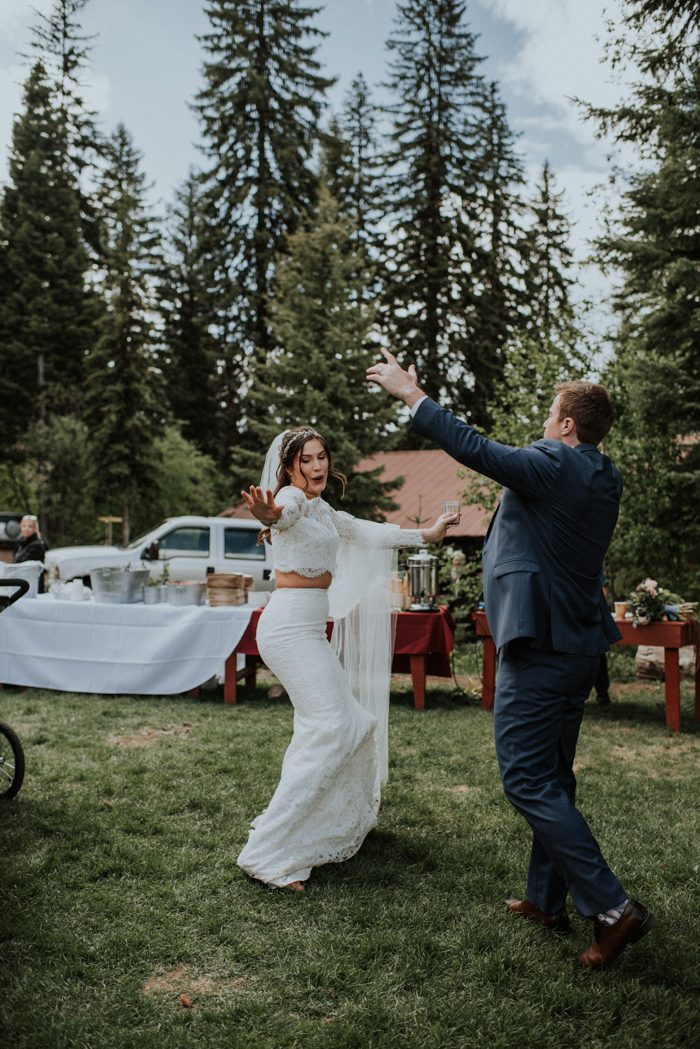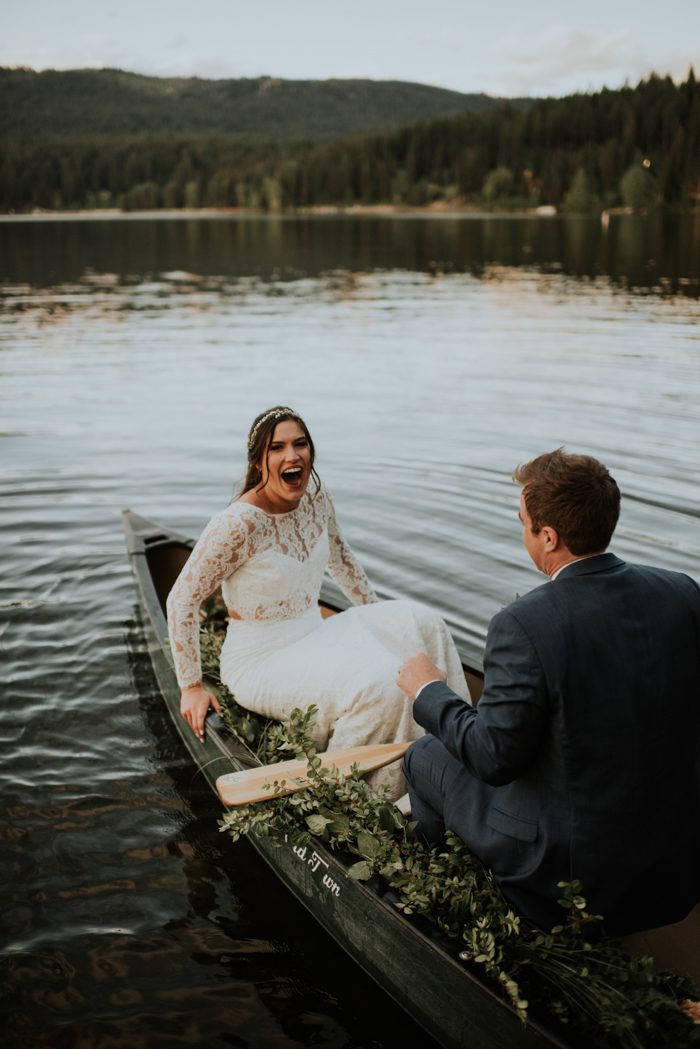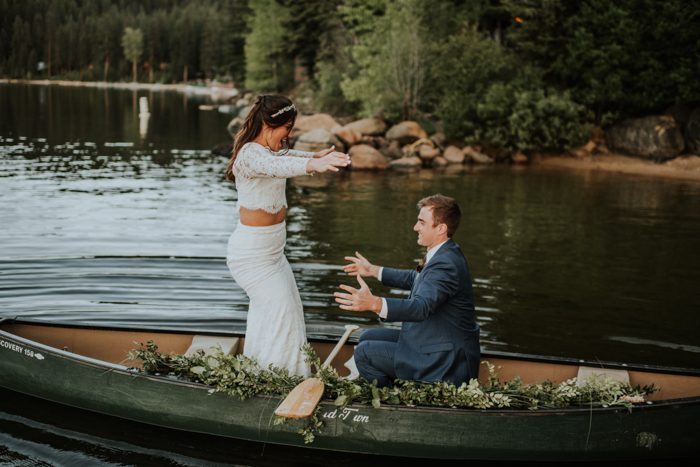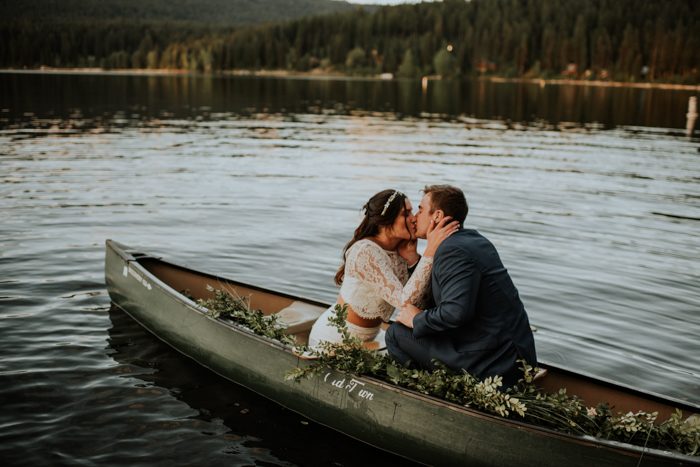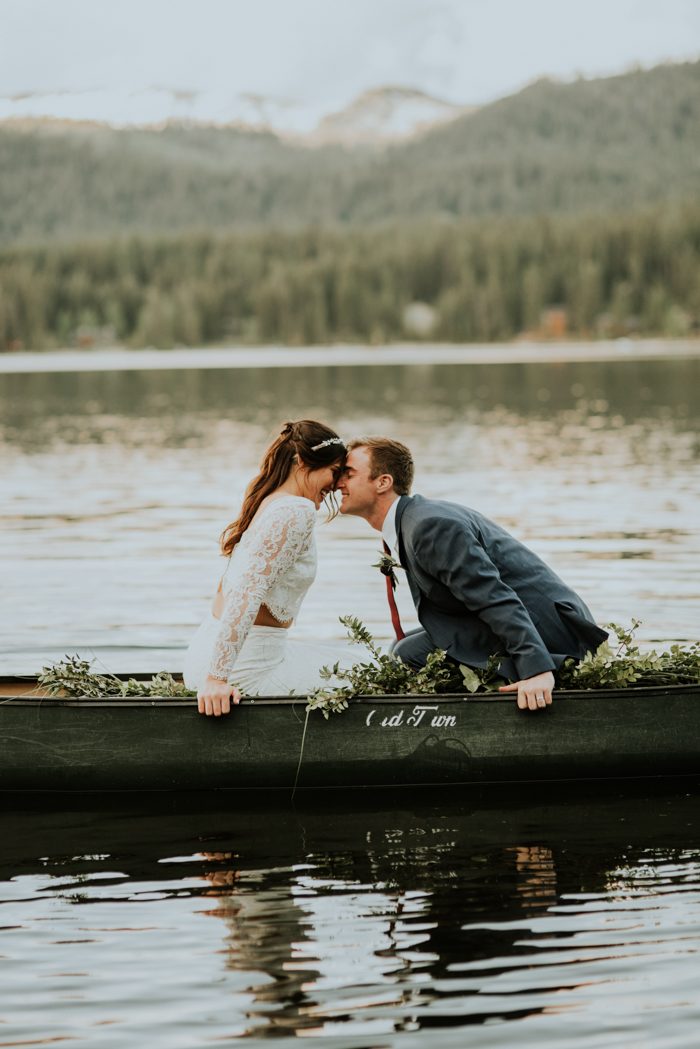 All the cheers and congratulations to Alex and Mitch on tying the knot! We're feeling thankful that Junebug member Maggie Grace Photography was there to capture all the fun and share it with us! For more summer camp wedding inspiration like this day at Pilgrim Cove Campground, you've got to see this mid-century Wes Anderson summer camp wedding at Robinswood House.