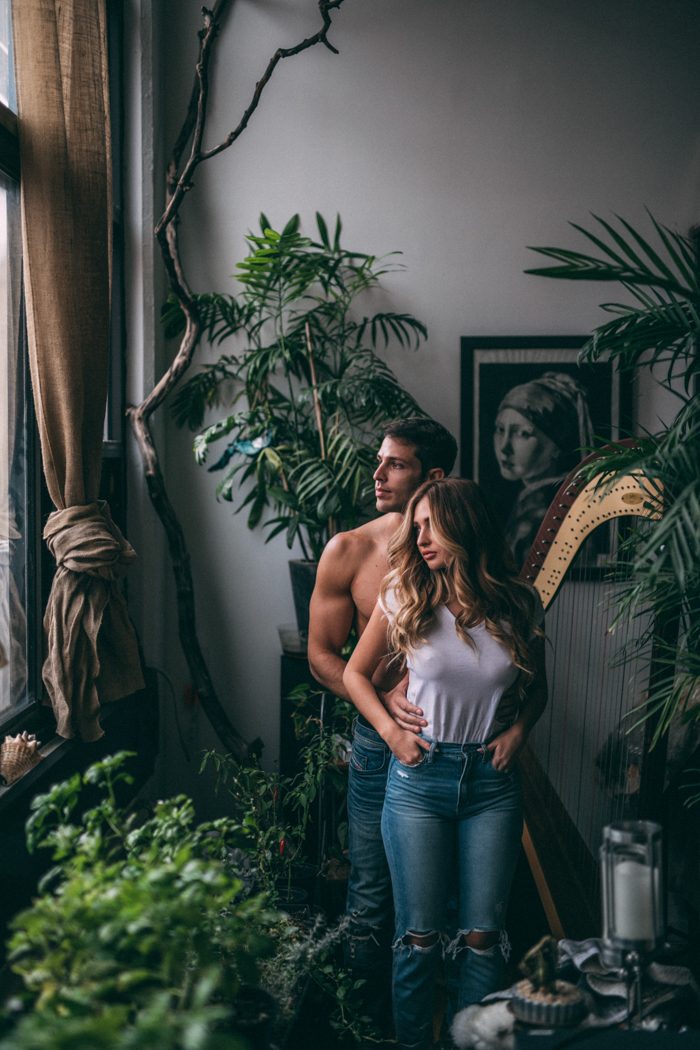 Oksana and Ray's at-home photo shoot has some major cozy vibes. These two invited Behind the Blush and Nicole Ashley Photography into their New York home to hang out and photograph them as they drank coffee and ate pizza – talk about goals! But as wonderful and dreamy their session sounds, the story of how these 4 met isn't all rainbows and butterflies. Here's a little insight from Nicole Ashley on how it all unfolded:
"Janna and I met Oksana and Ray on October 1st, the night of the mass shooting in Vegas. While running, we found a hidden bathroom of a restaurant where we stayed in lockdown with them until the early hours of the morning. They were sweet, funny, and really helped to lighten the mood (as much as possible). We talked a little bit about ourselves and our lives to pass the time and exchanged social media contacts. I never thought I would see them again.
Fast forward to last month, Janna and I were hired to work in Brooklyn, New York, and on our day off, our schedules matched up and we got to spend time with Oksana and Ray. Ray recently proposed and the stars aligned for all of us to create something beautiful together."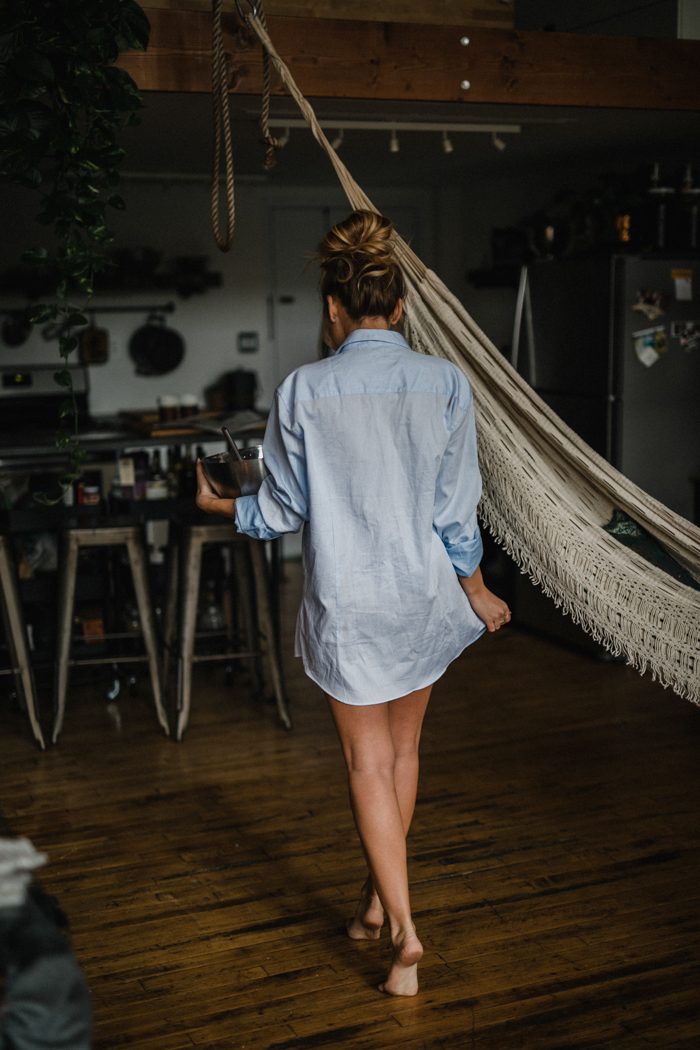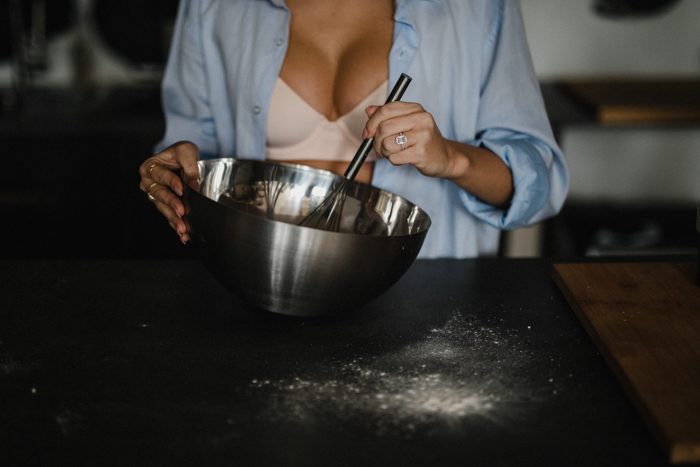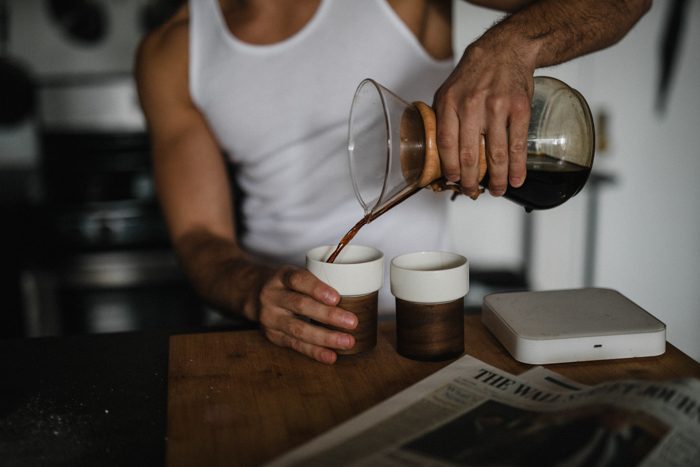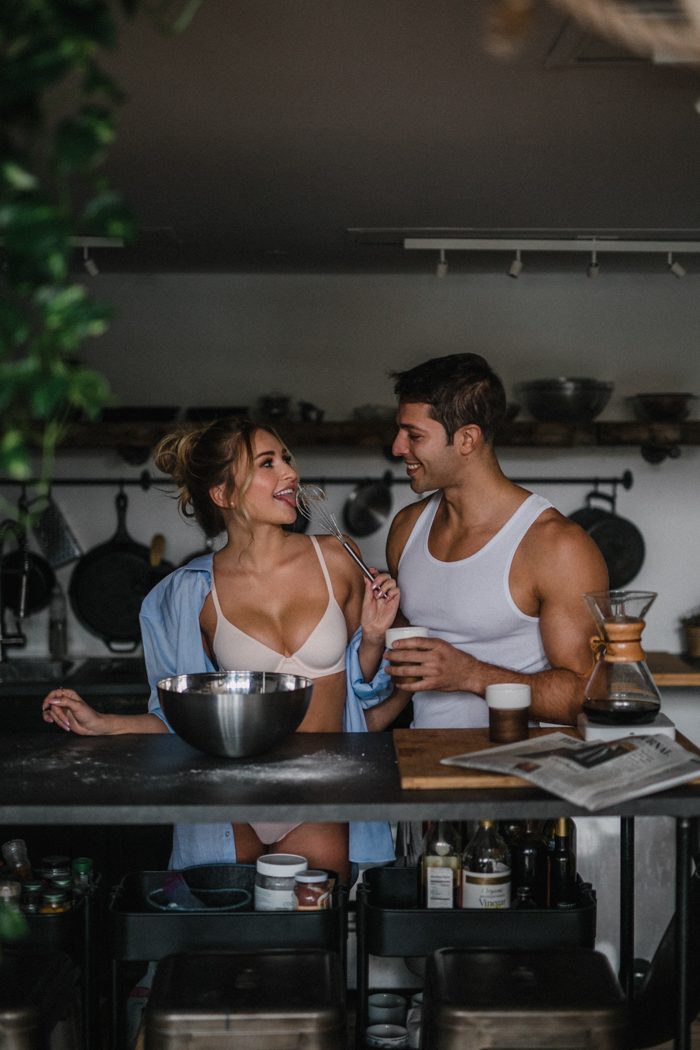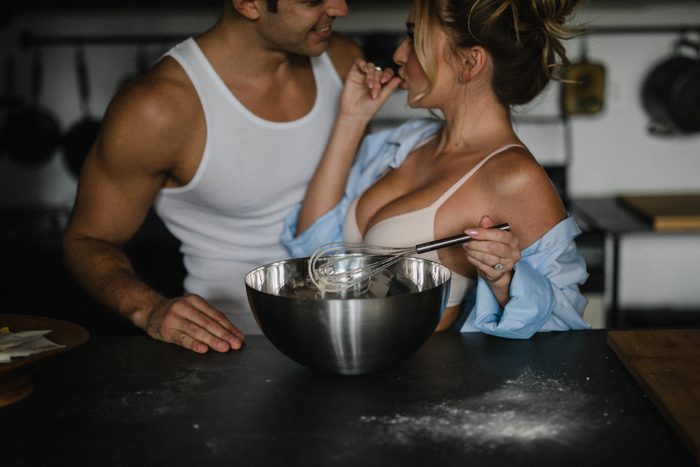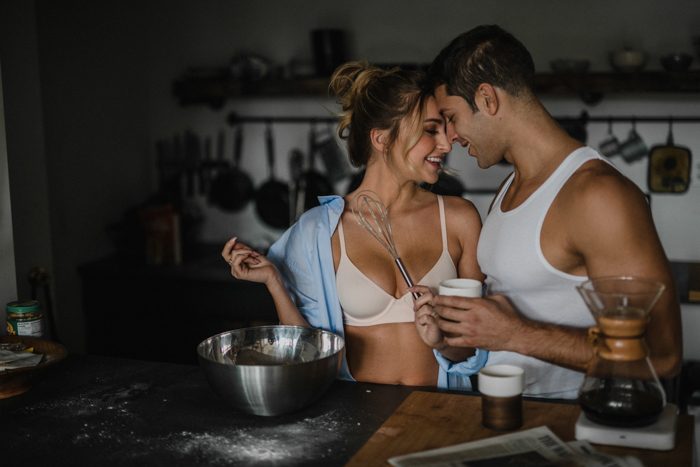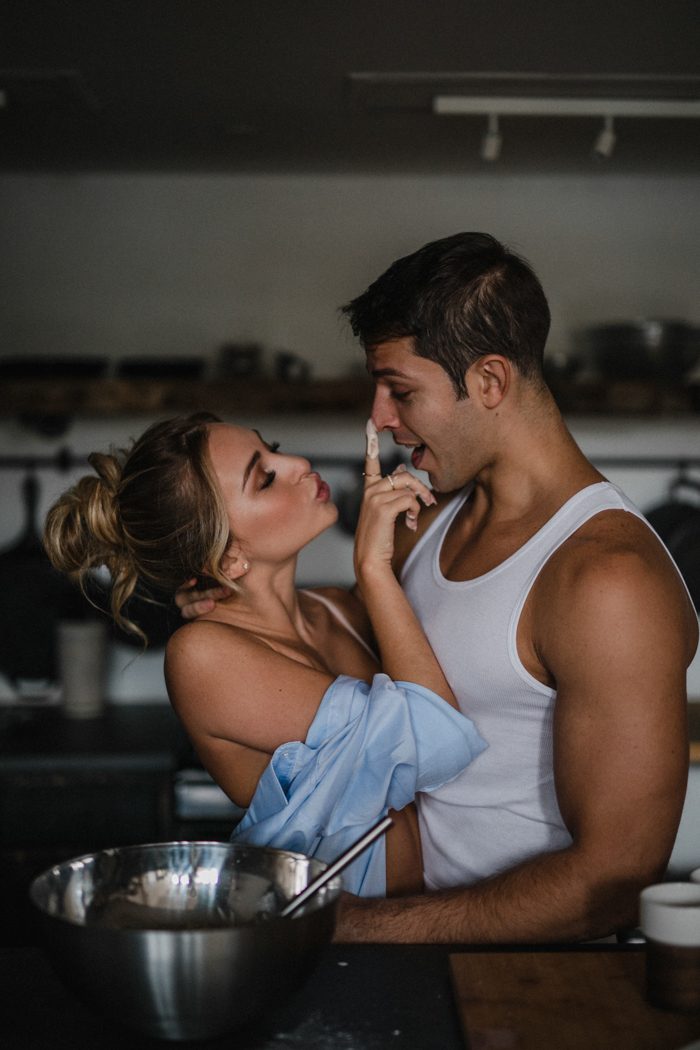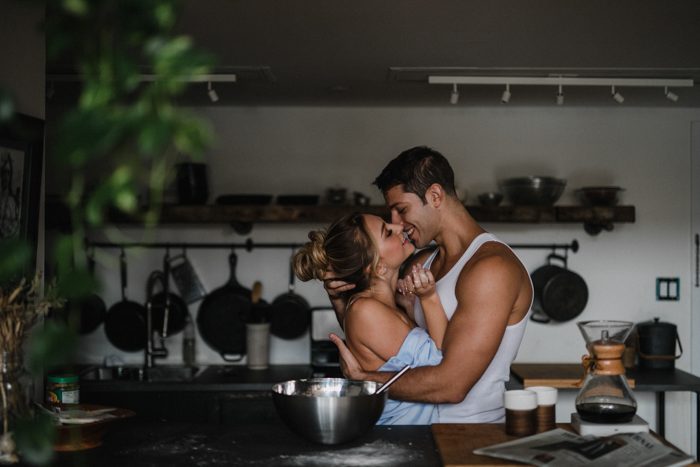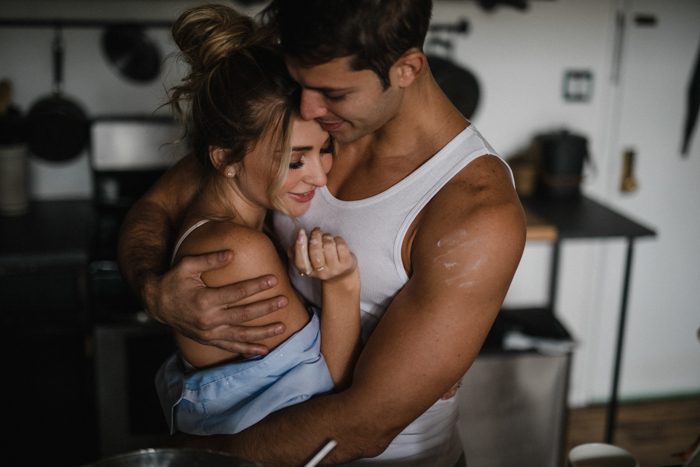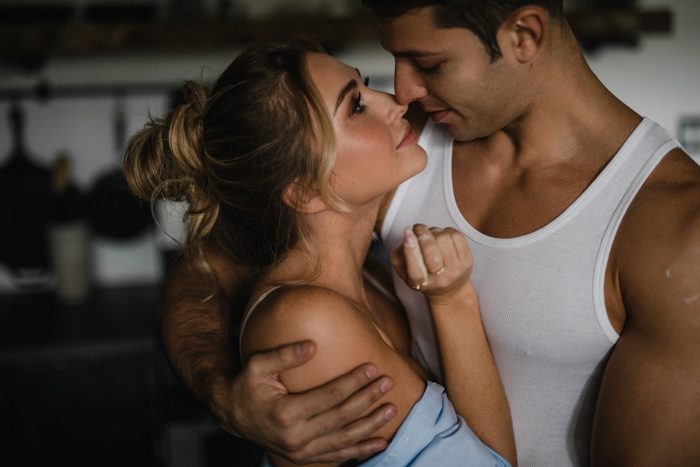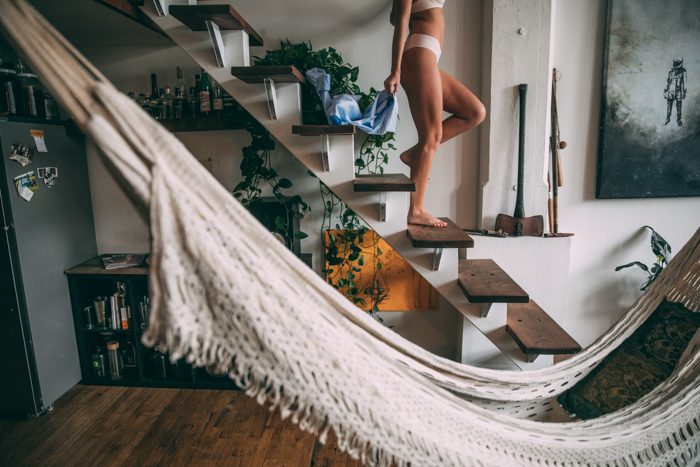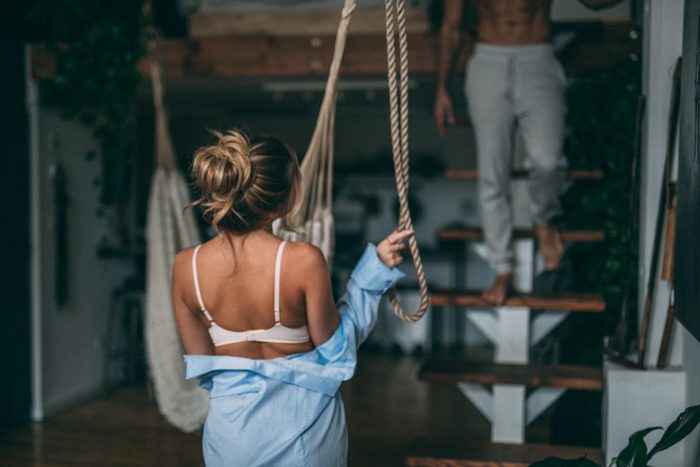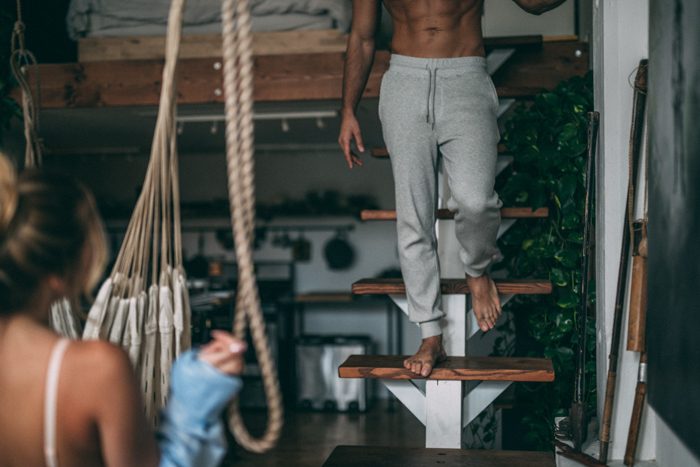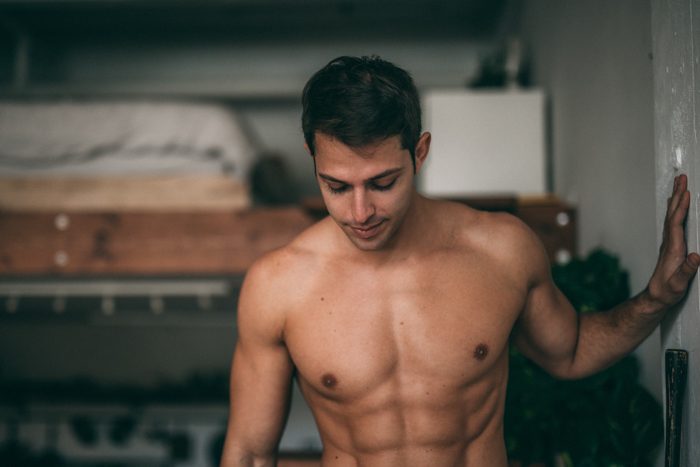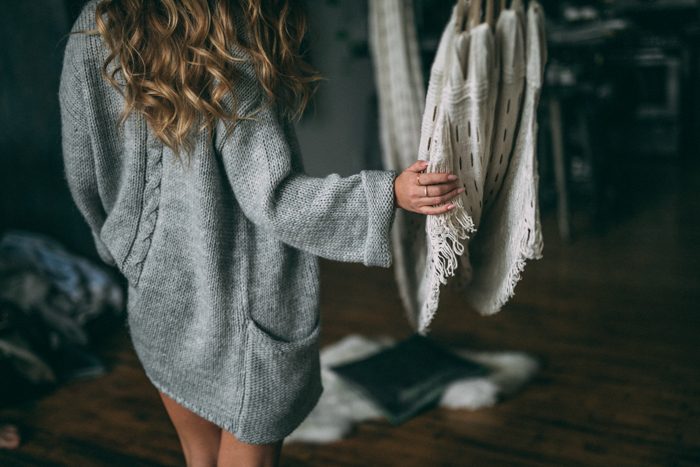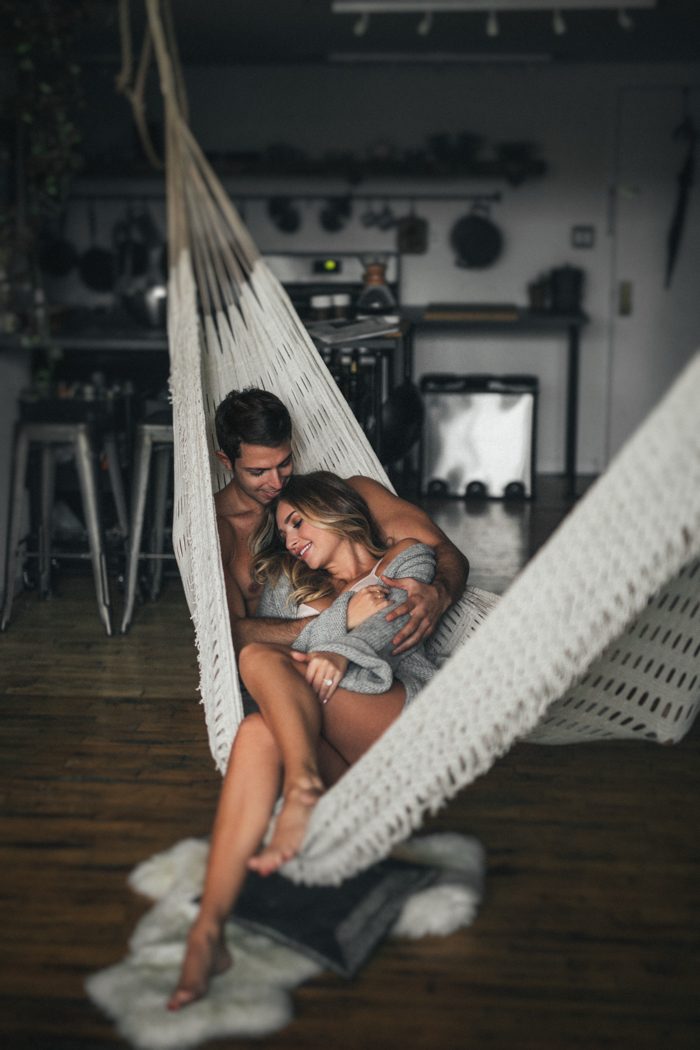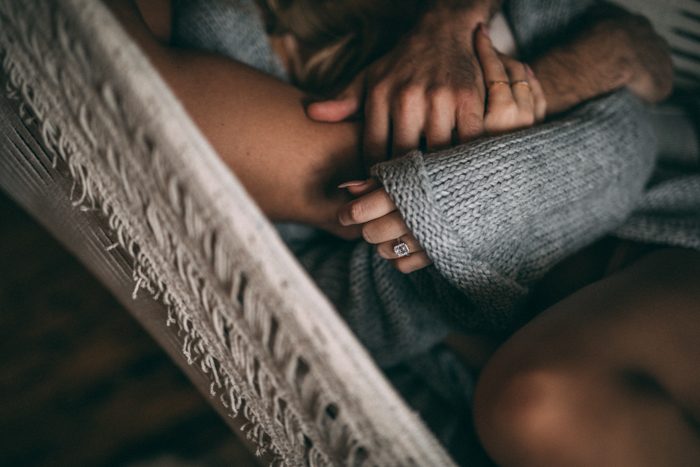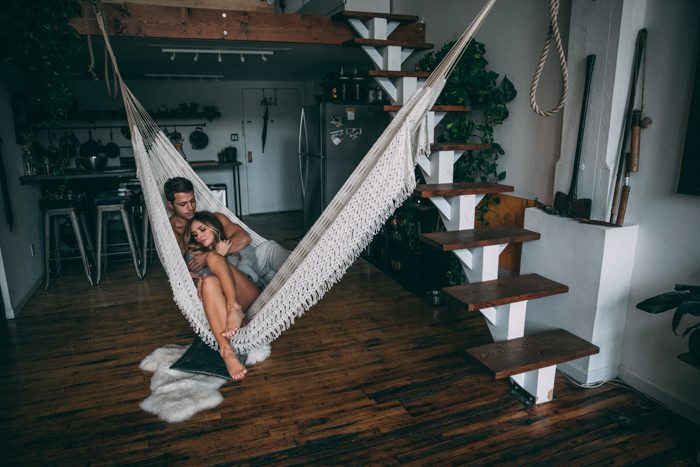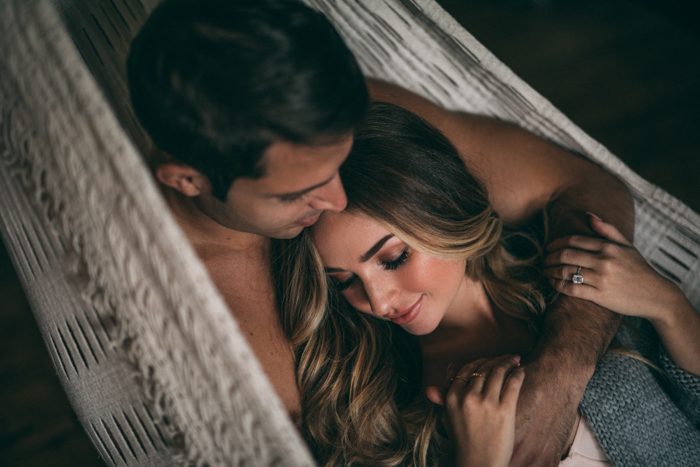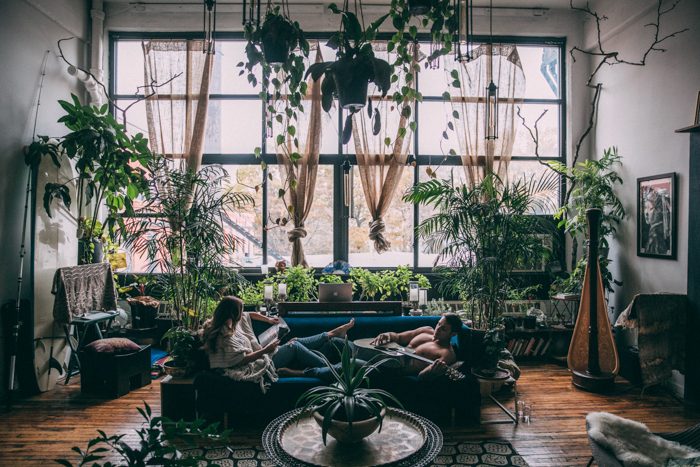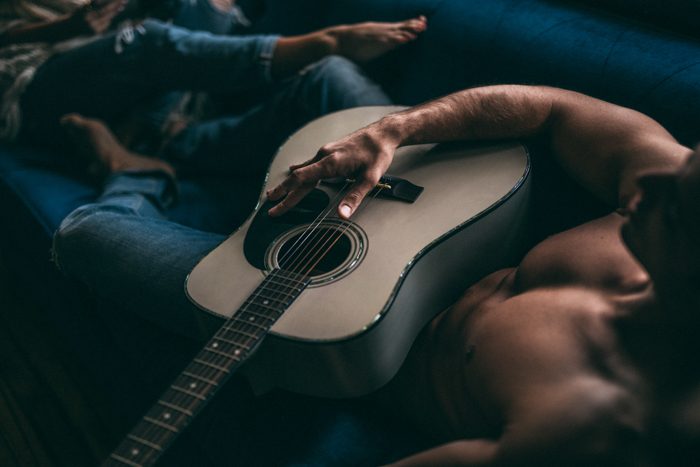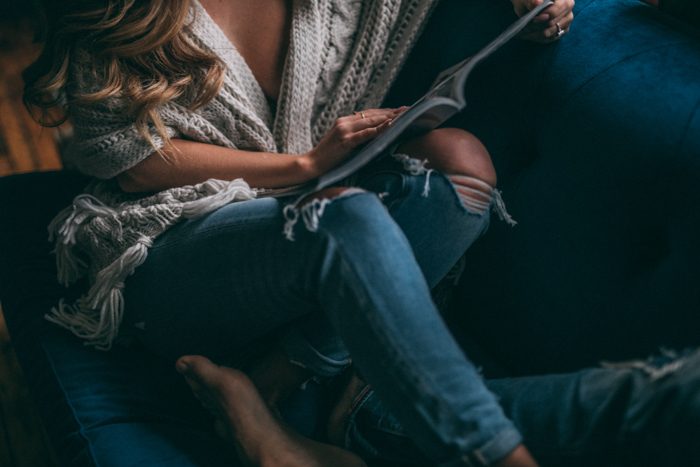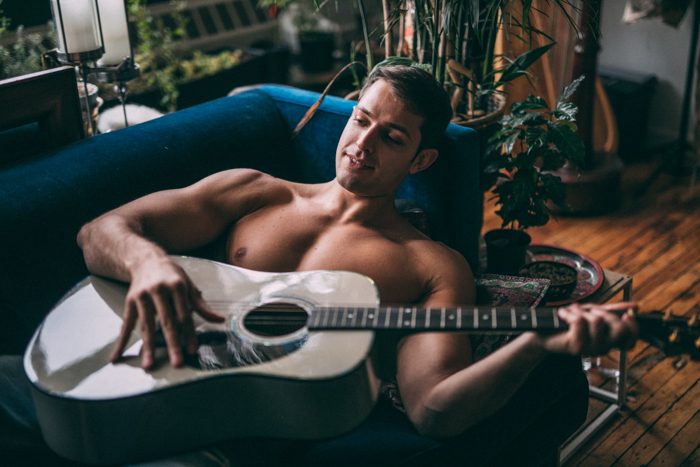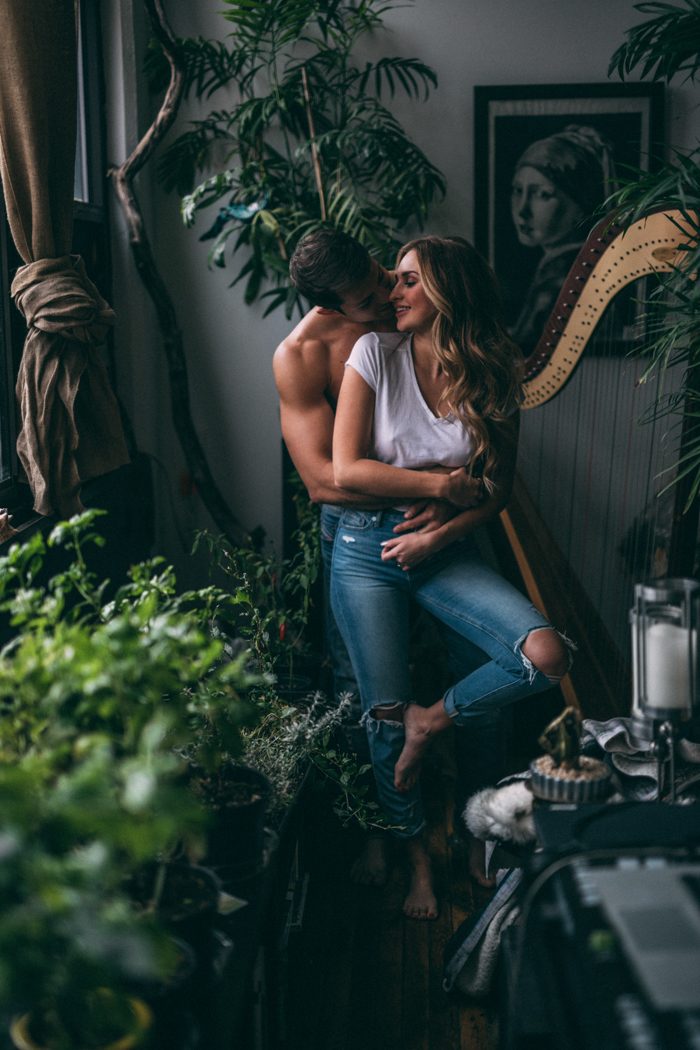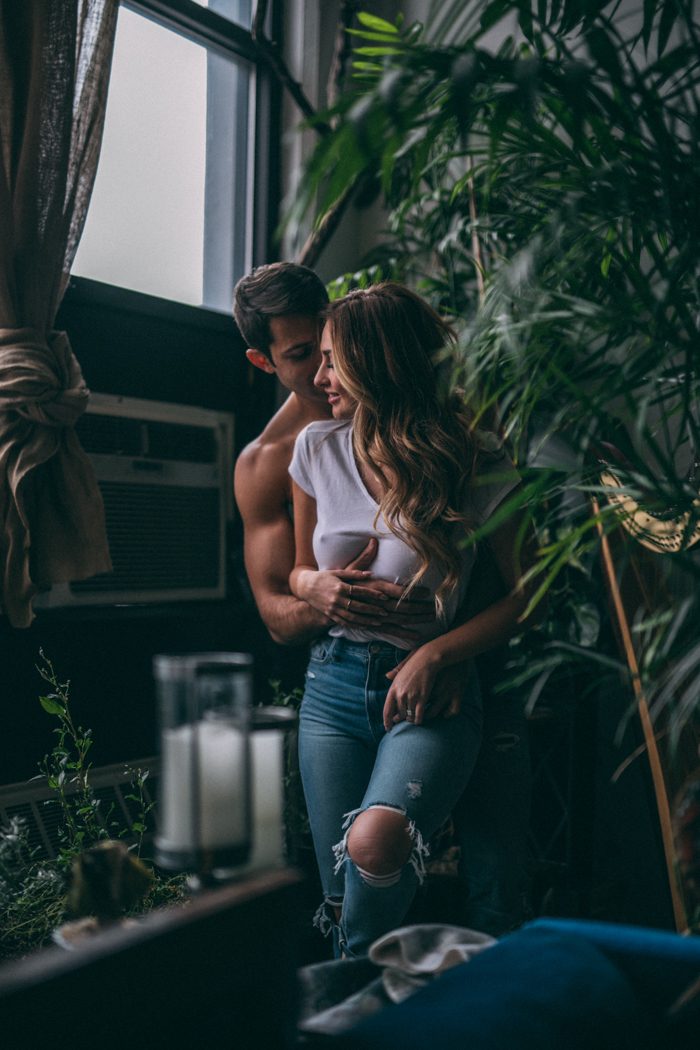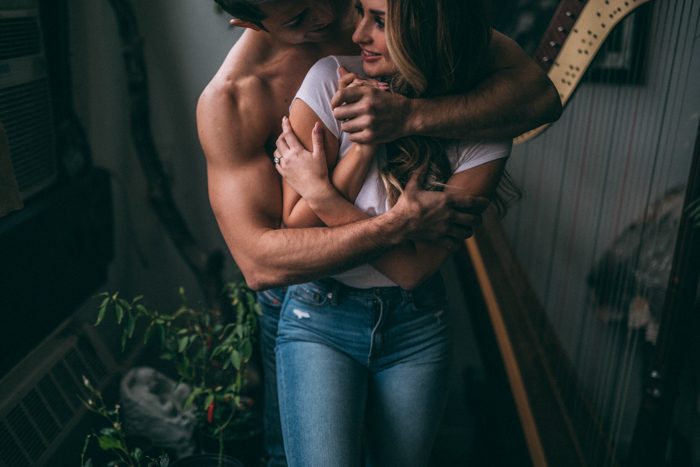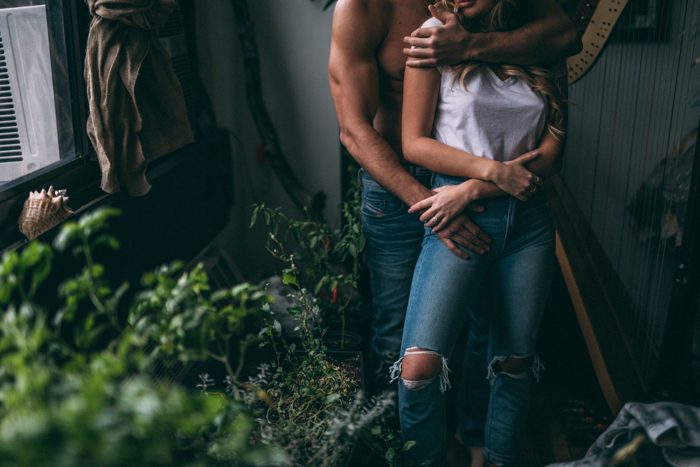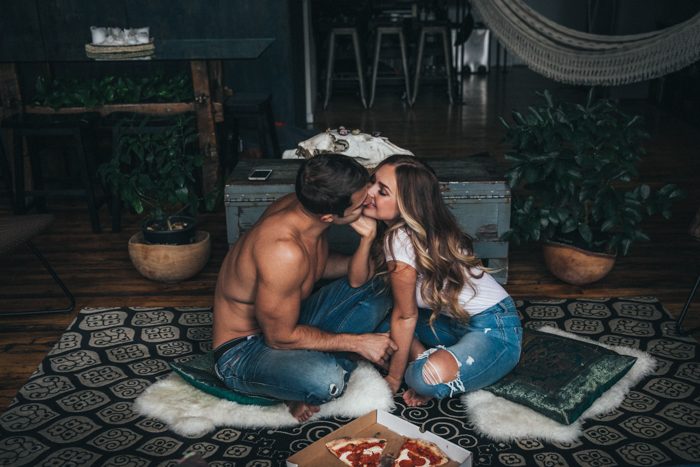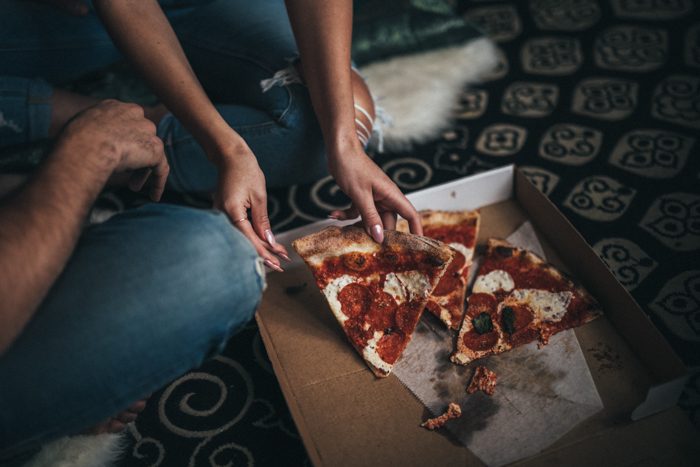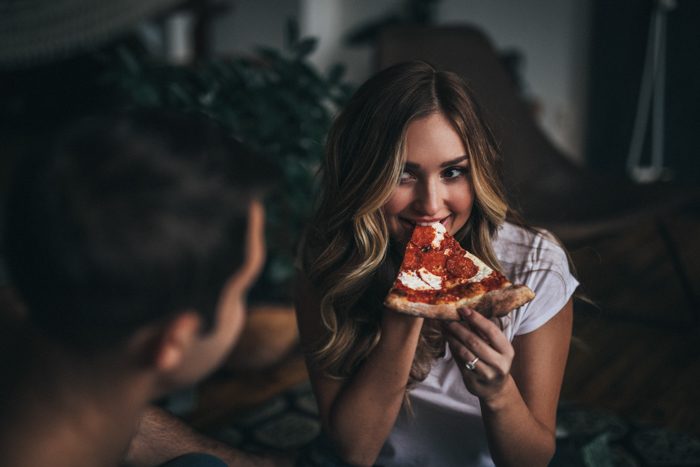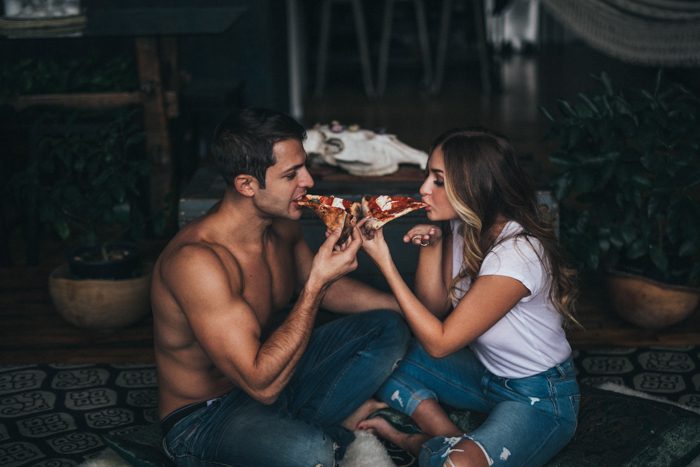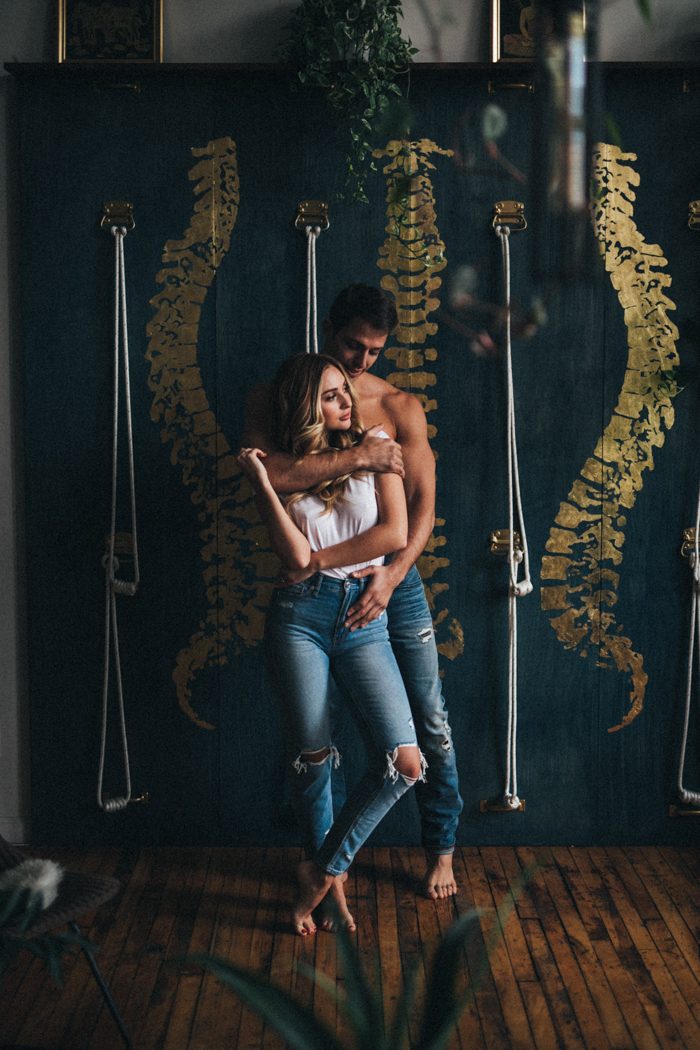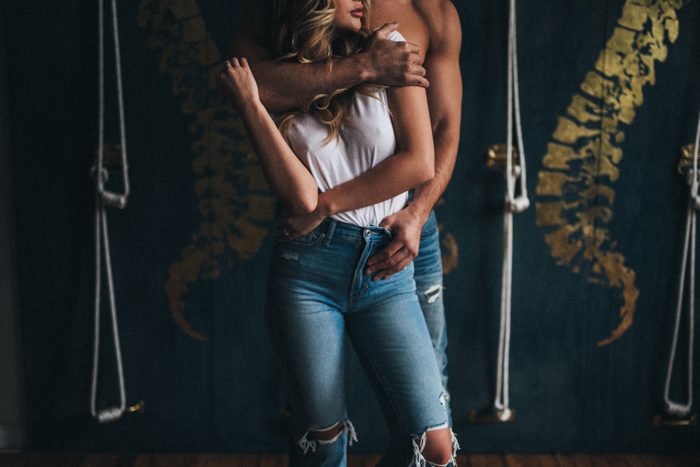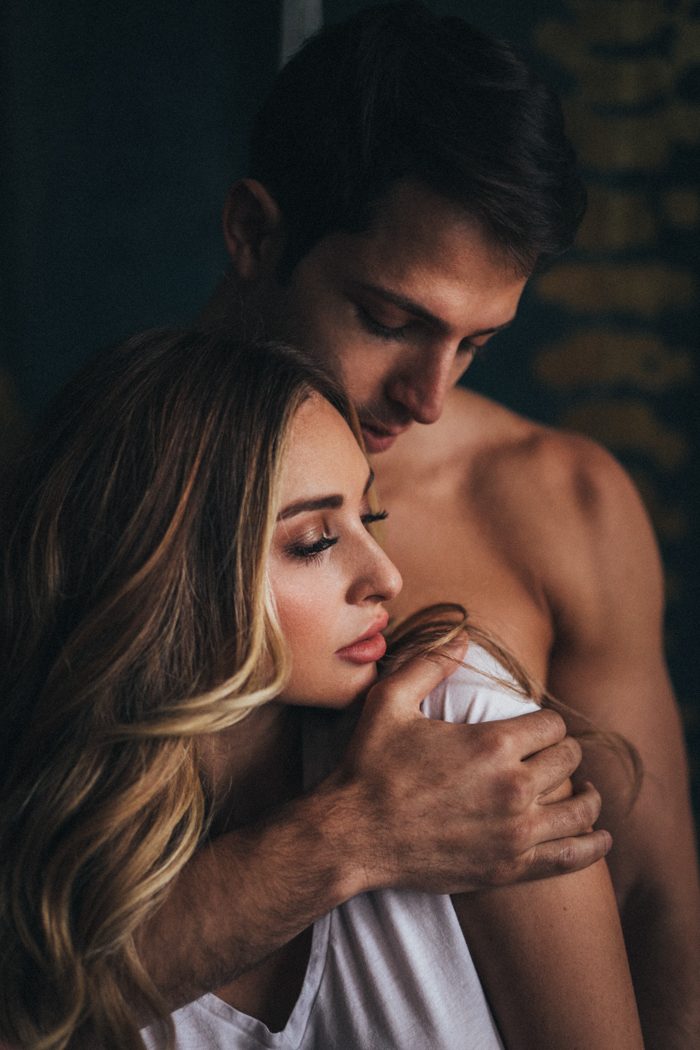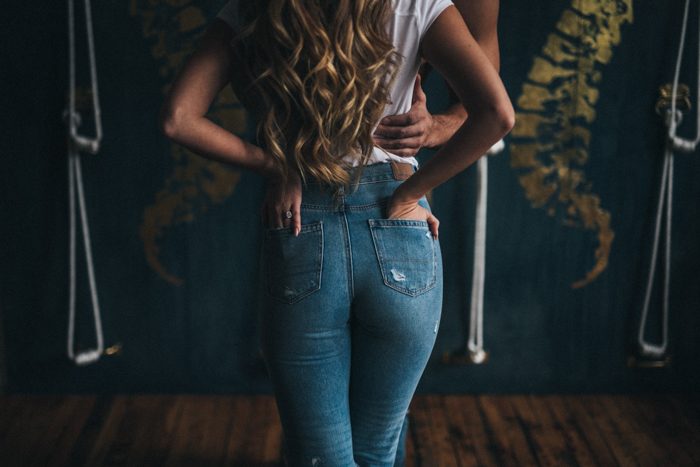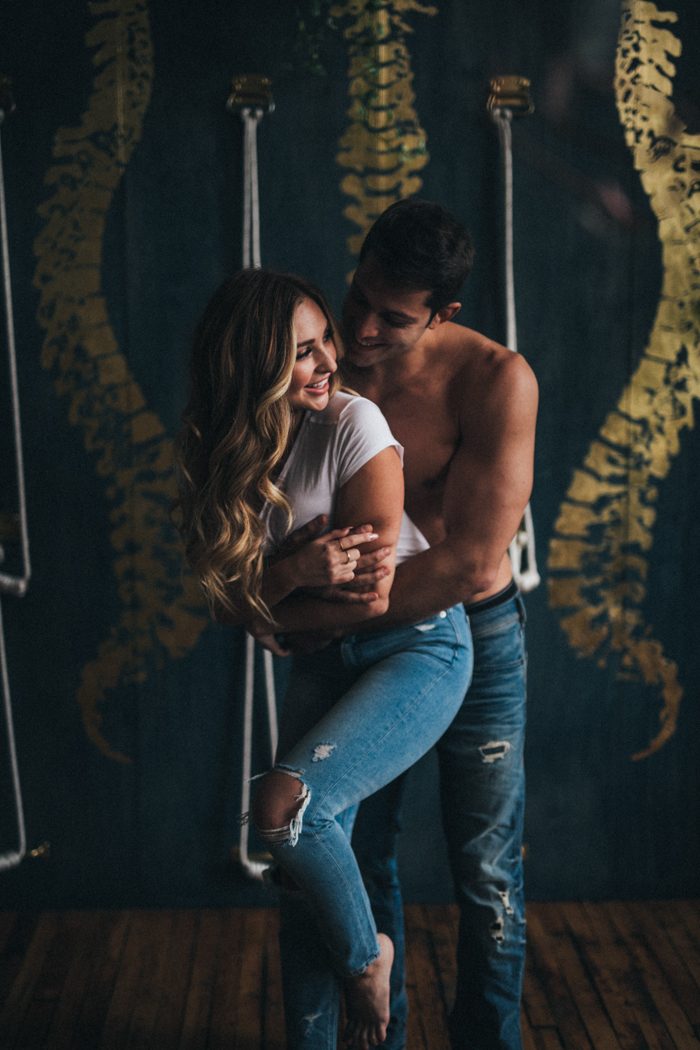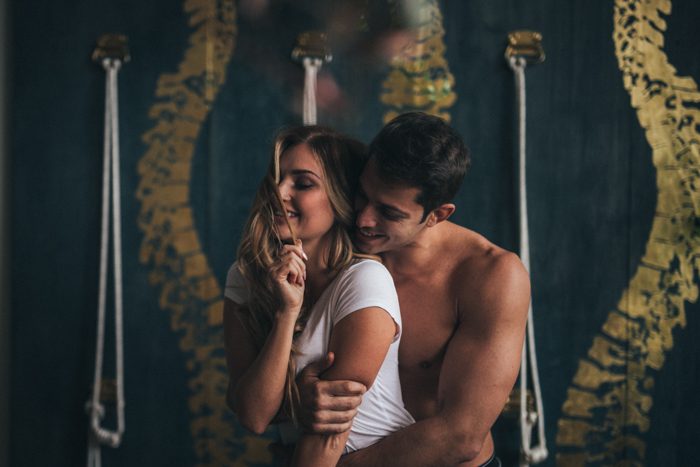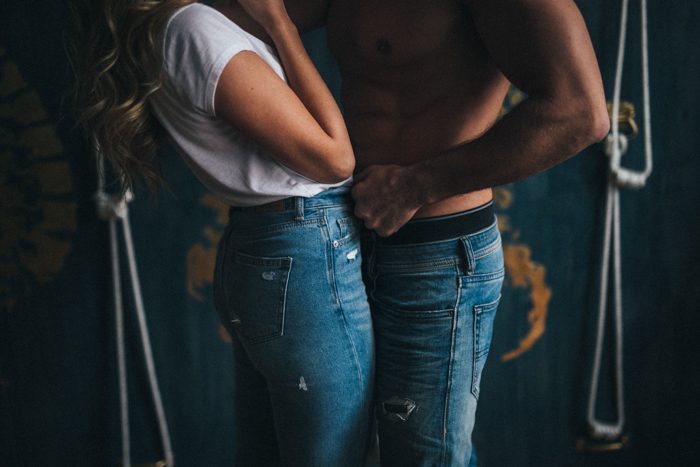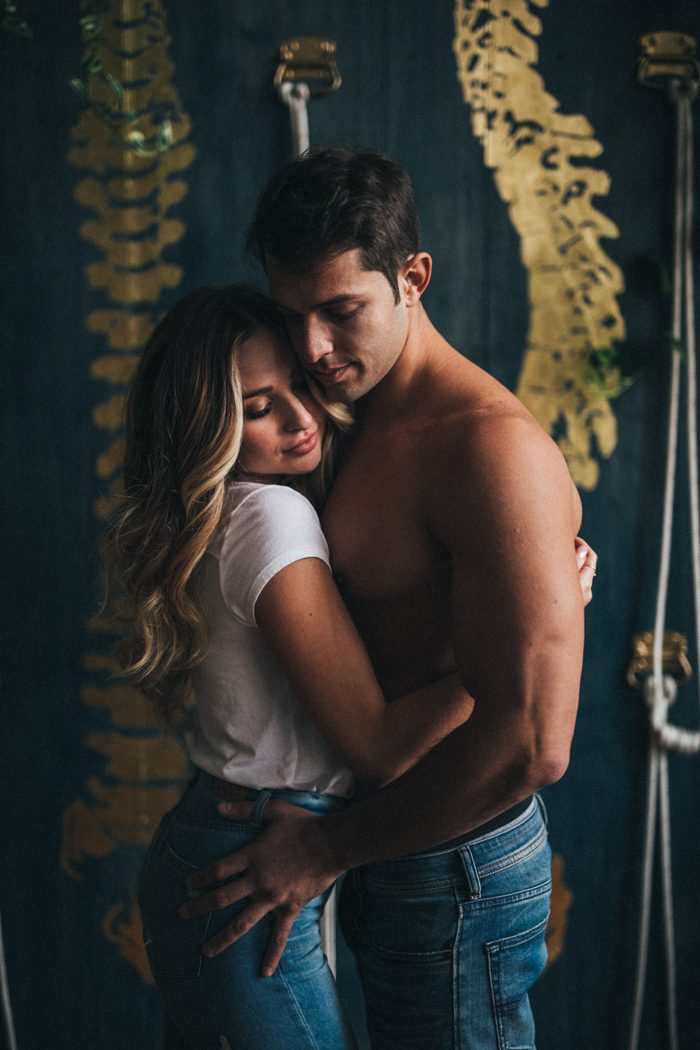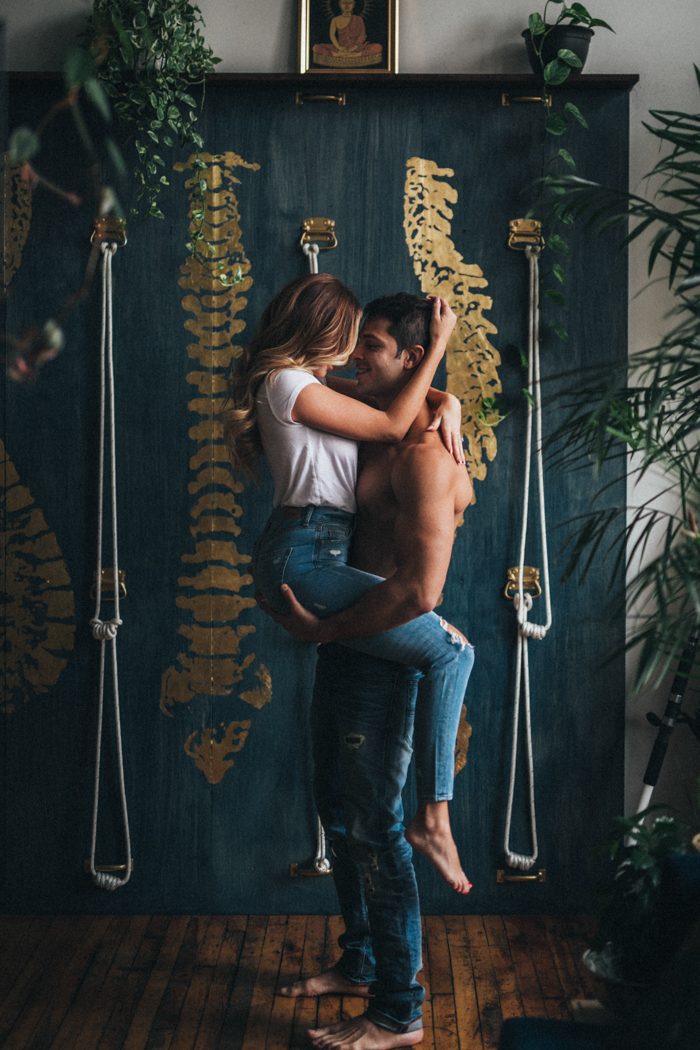 Thank you so much to Nicole Ashley Photography for sharing this intimate couple's session with Junebug! Want to create your own cozy in-home session vibes? Then take a look at how you can get comfy for your engagement photos at home with these tips.