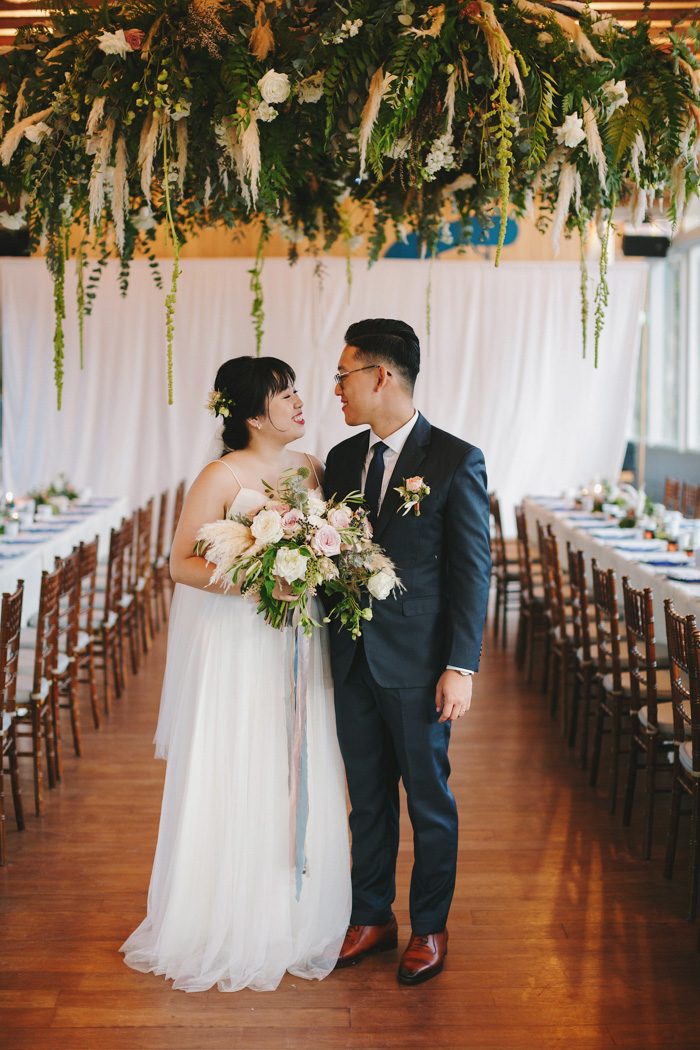 We don't see a lot of weeknight weddings, so we feel confident in saying that Jasmine and Bennett's celebration at FOC Sentosa is our favorite Tuesday wedding ever! This sweet couple chose this non-traditional day for one simple reason: it's their weekly date night. Swoon! They asked their guests to dress as they would for a date and treated them to a cozy dinner party with fantastic food, good conversation, and fun surprises. From beginning to end, it was apparent that the three most important things for Jasmine and Bennett were God, connection, and community. After beginning their morning with a private card exchange and prayer, they said "I do" in an uplifting ceremony that included heartfelt songs, emotional vows, and a stunning custom floral installation created by the bride and flowerboydotcom. To cap off their "best date night ever," they surprised their guests with a piñata filled with candy and confetti and enjoyed a cheese cake tower in place of a traditional wedding cake. Photographer Jonathan Ong put his storytelling skills to work in capturing every brilliantly designed moment of this sweet and sentimental wedding!
The Couple:
Jasmine and Bennett
The Wedding:
FOC Sentosa, Sentosa, Singapore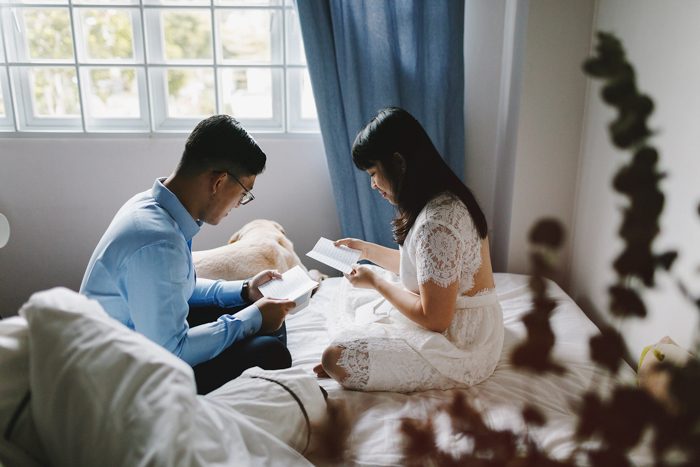 In the morning before all the buzz happened, we exchanged cards and then took time out to pray together. There was a sense of peace and purpose knowing that the day was more than just the two of us, and the beginning of so much more together. Feeling that God was in the centre of it all, our lives, holding the day, there was an ease and release thereafter! Plus Kosmo, our labrador, was right there with us!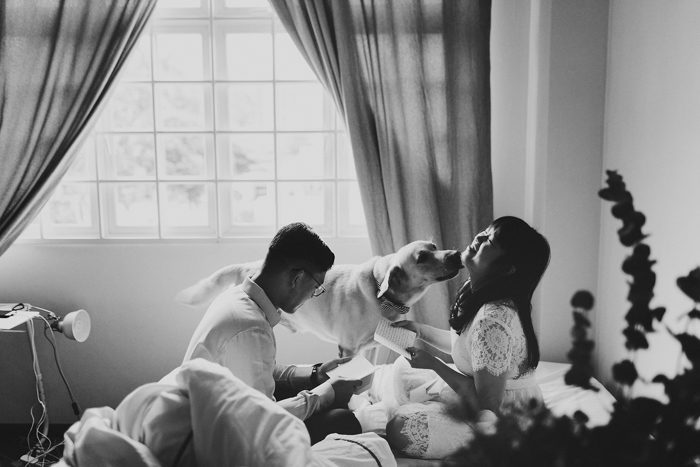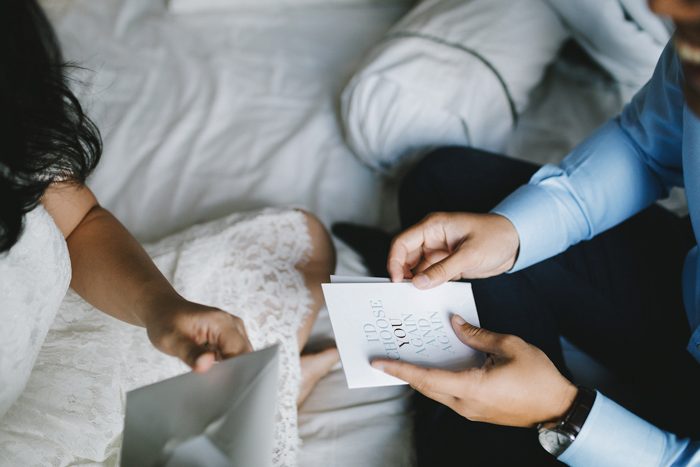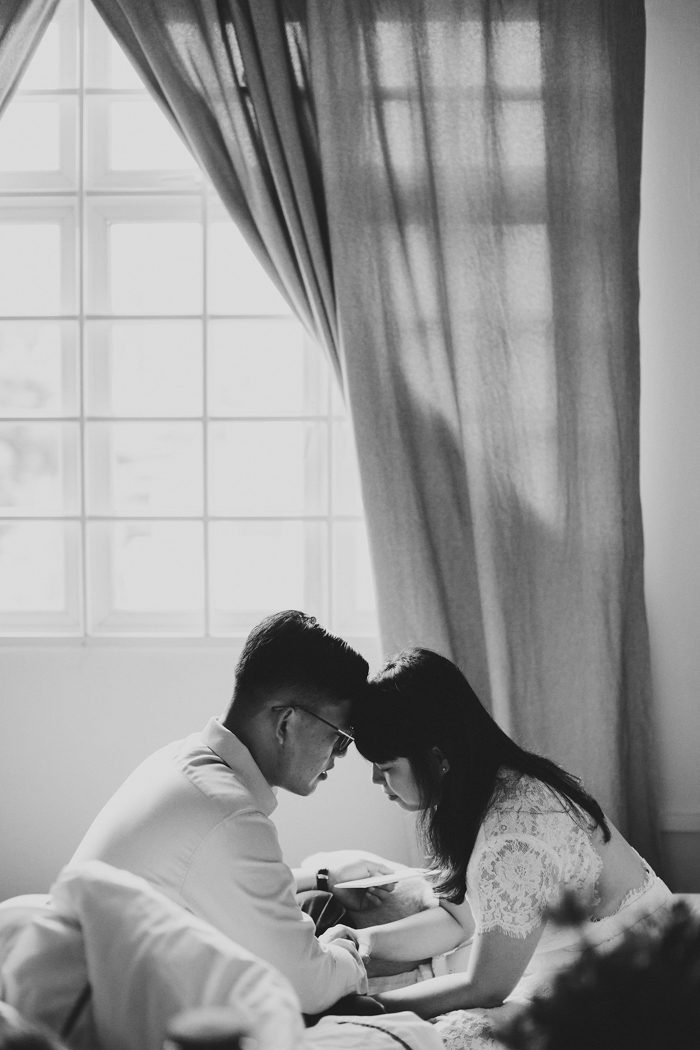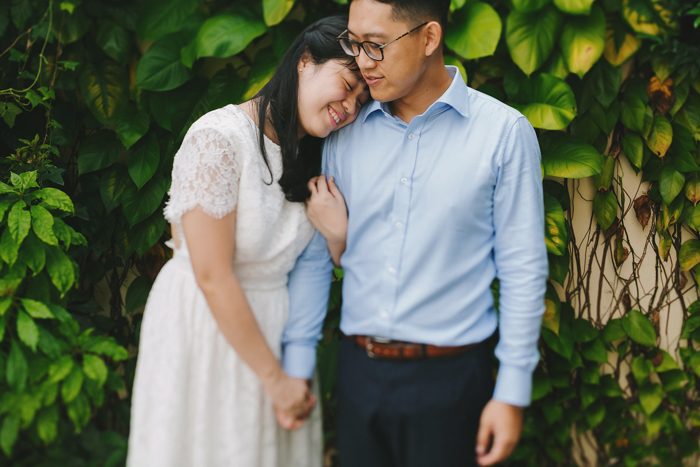 SHOP THIS LOOK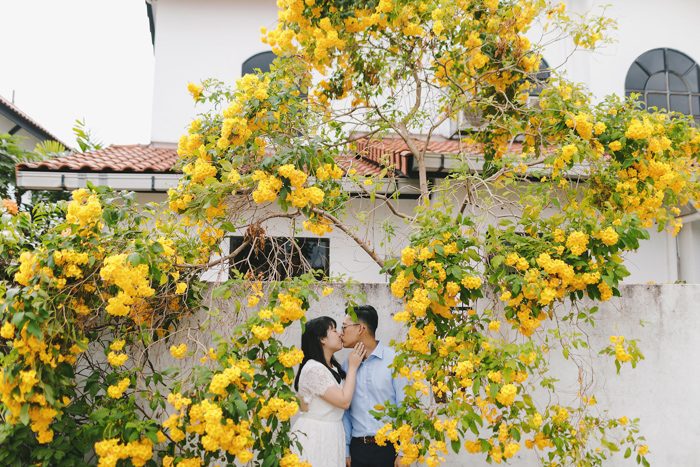 Our best advice is to keep the main thing, the main thing! It is a special day, and it can be super stressful planning it. But remember to keep growing your love with your special person! It is easy to get distracted by everyone else's weddings, pictures and advice. Love is all there is, the beginning and the end of it.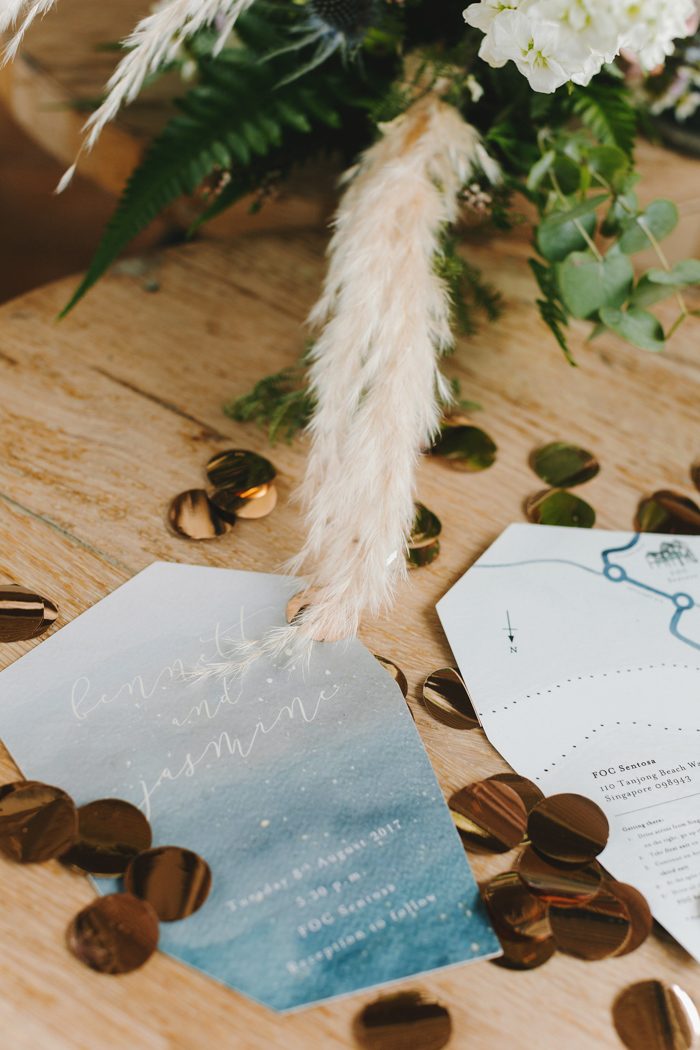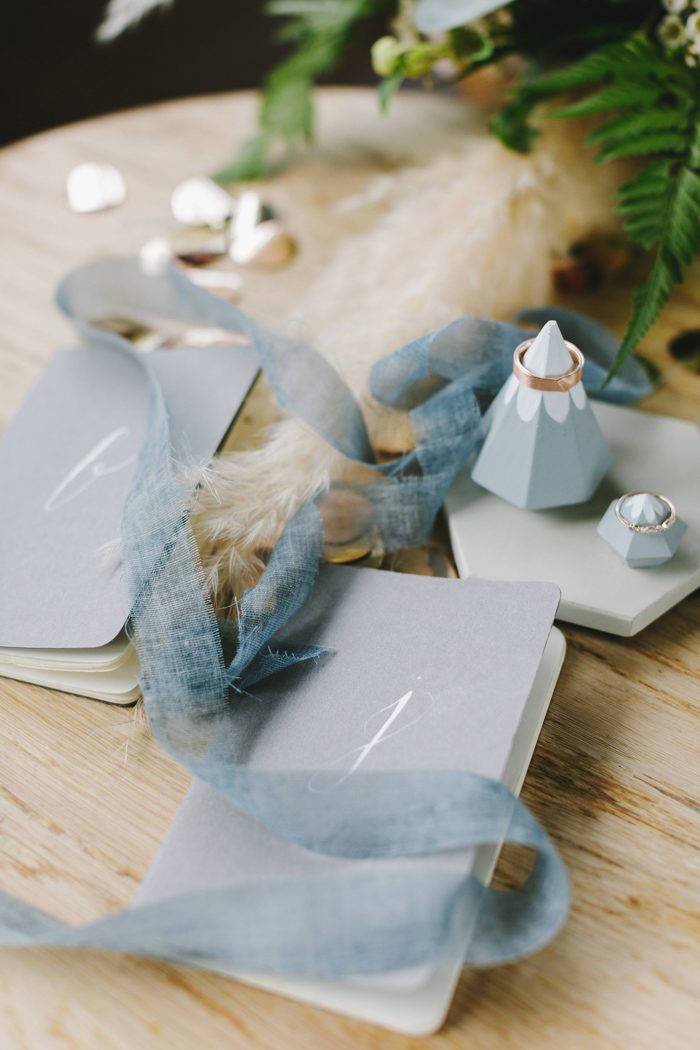 SHOP THIS LOOK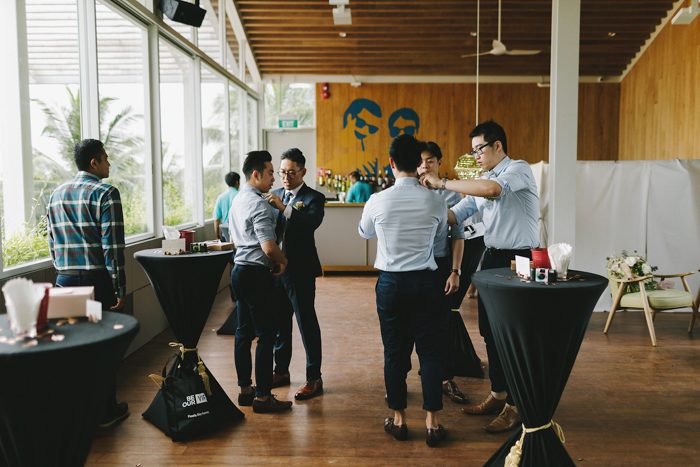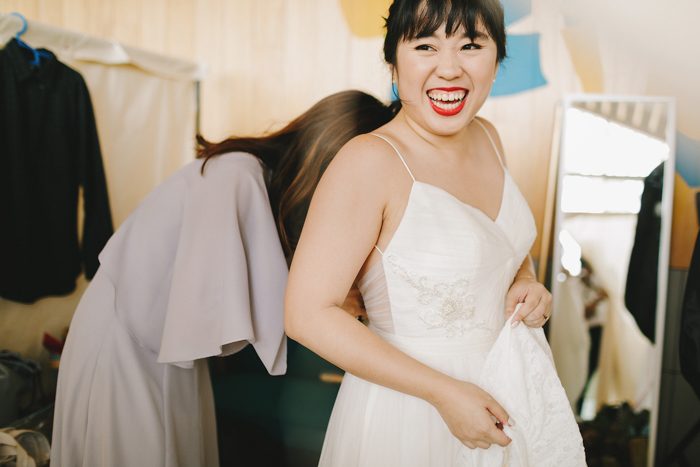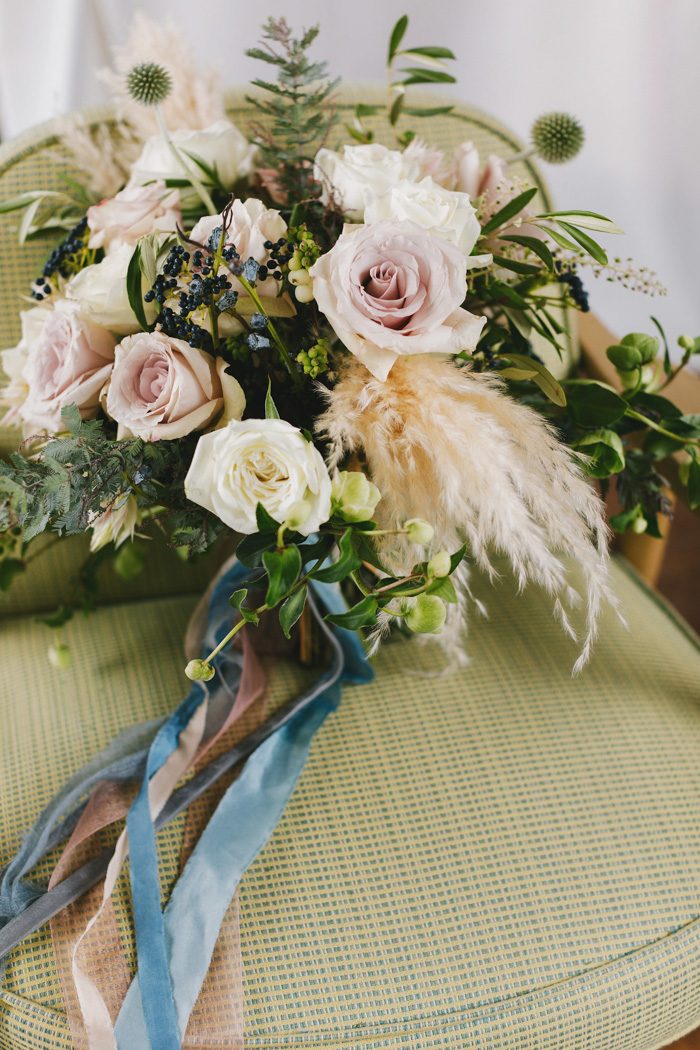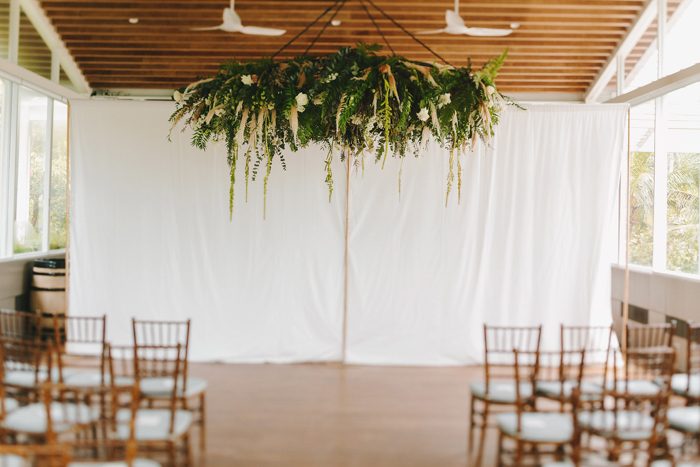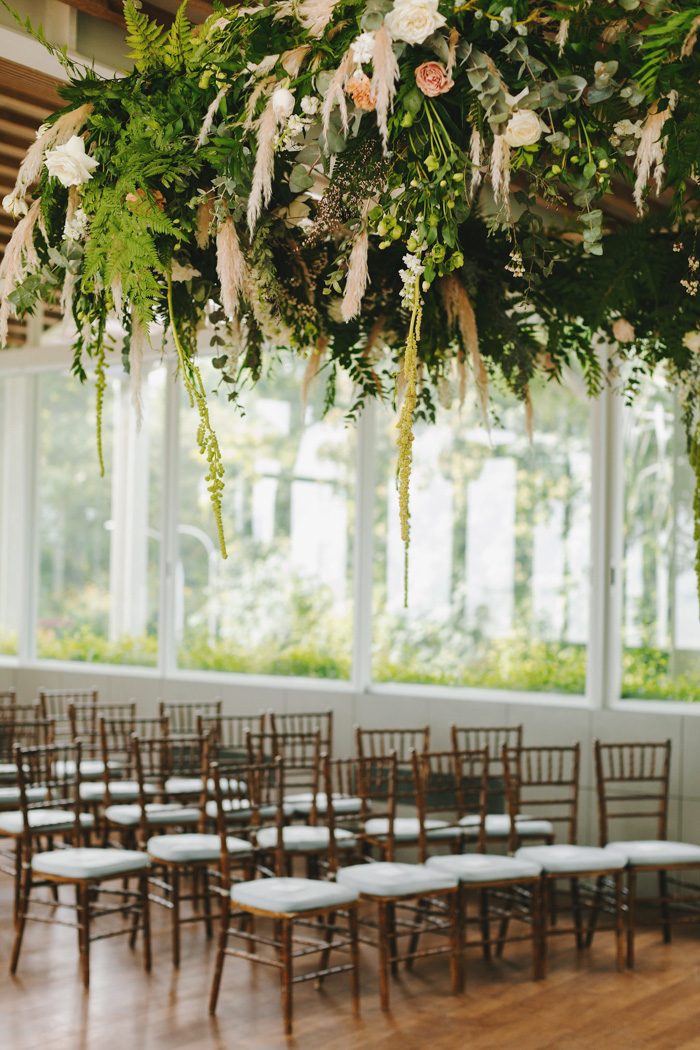 What you will remember is how you felt, and how you made everyone feel. Build into your marriage, the wedding will be beautiful because it reflects the love you share, not the stuff you fill it up with. Also, be kind! To yourself, to each other and also your vendors, they will champion your dreams when you trust them!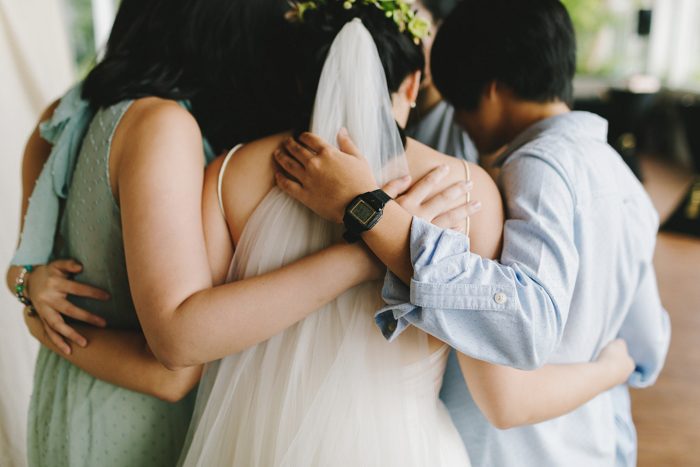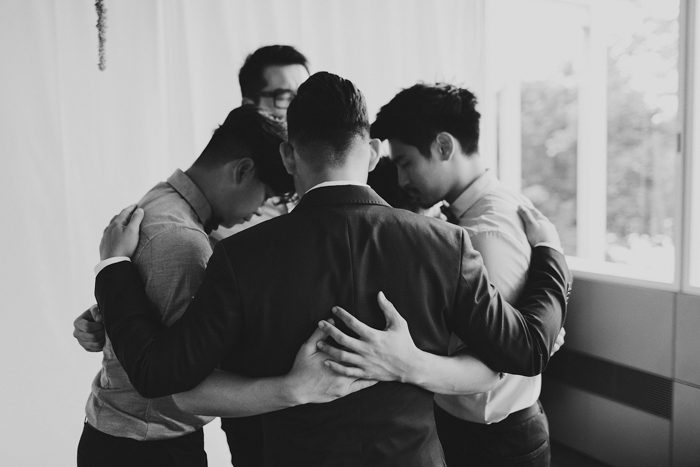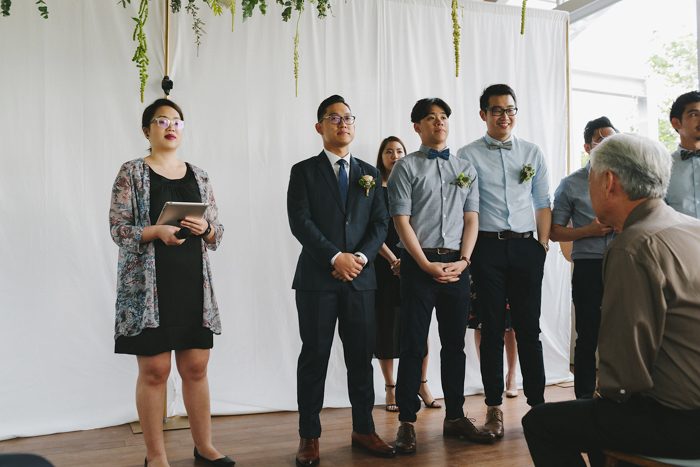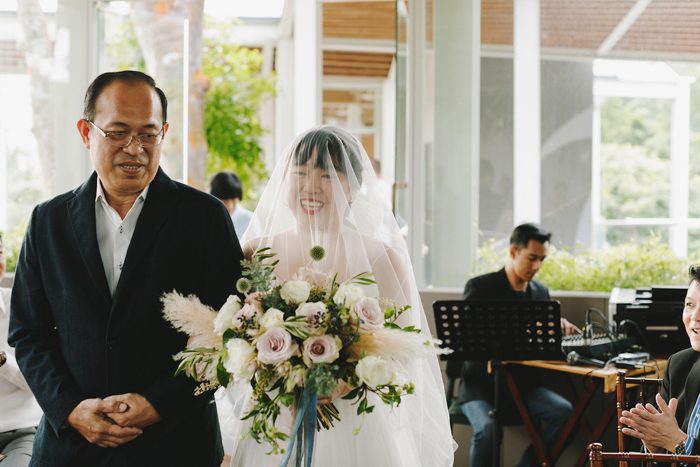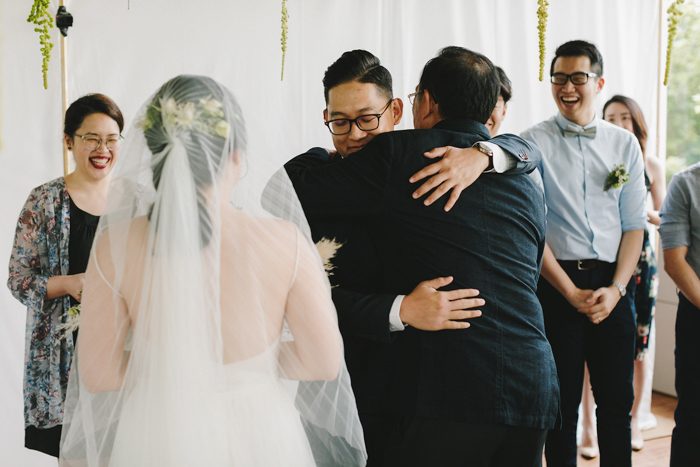 The most important thing for us was honouring God and the story He has written through us. For us to pay forward the love we have to the people who have shaped and championed us through the seasons. We wanted people to walk away from the wedding feeling super loved up!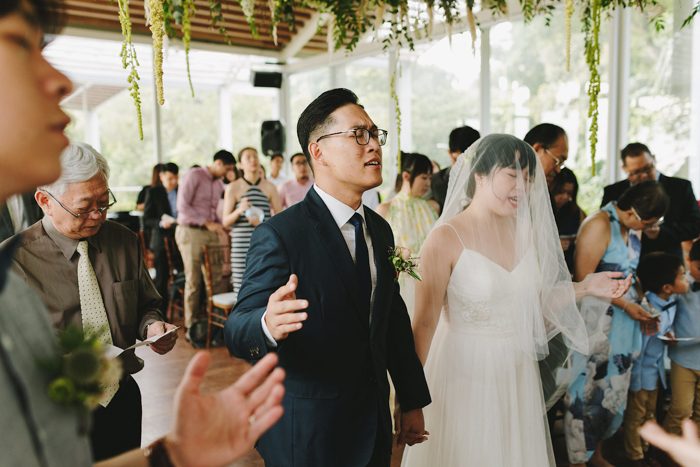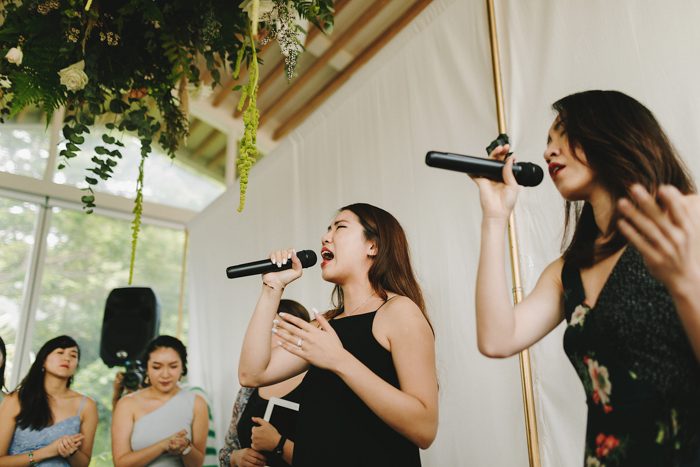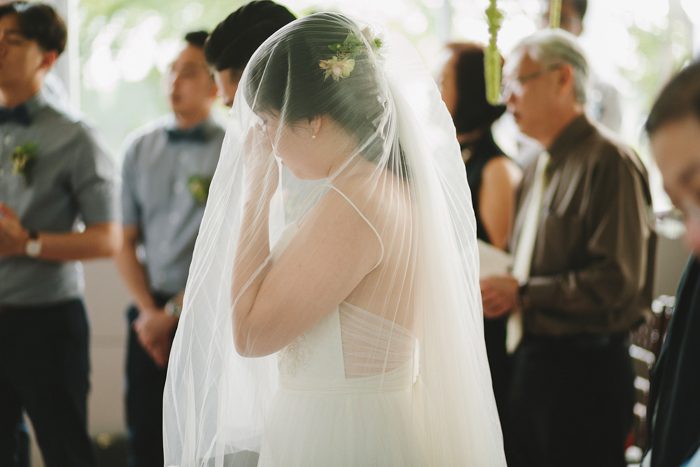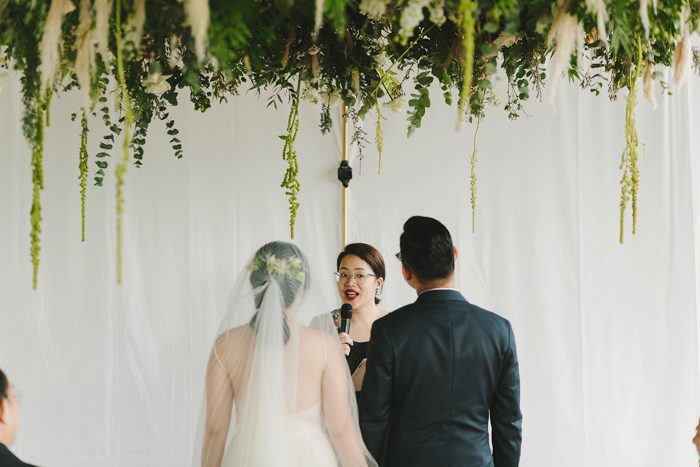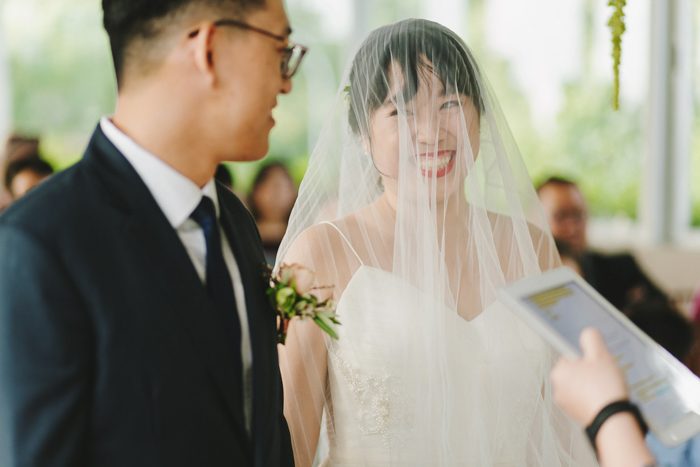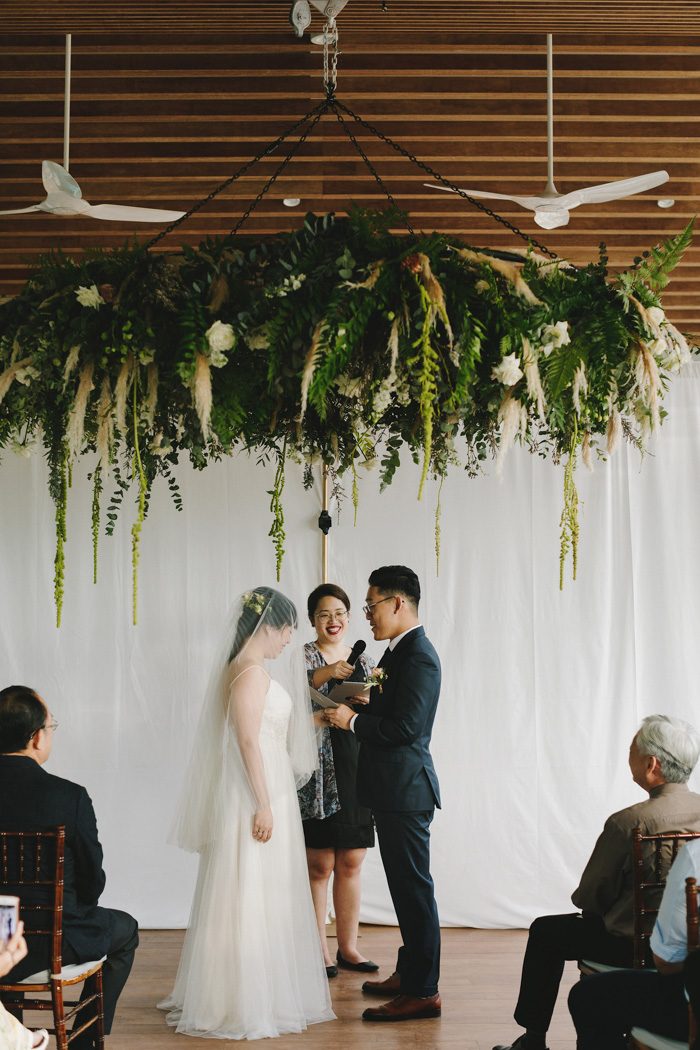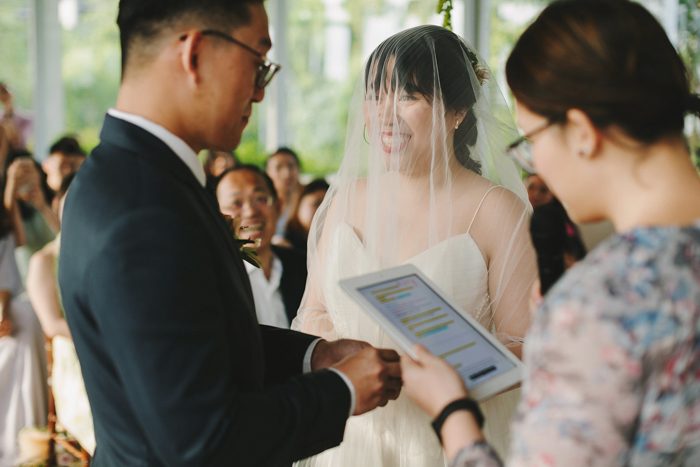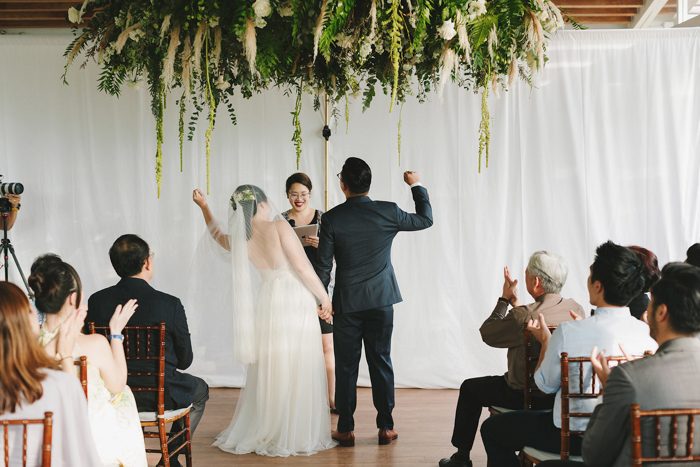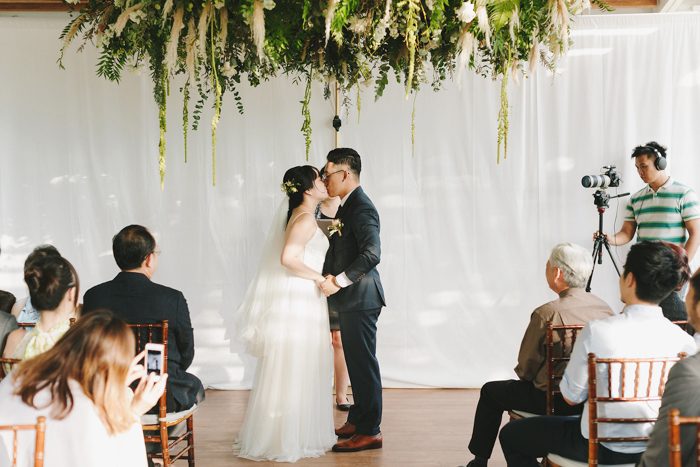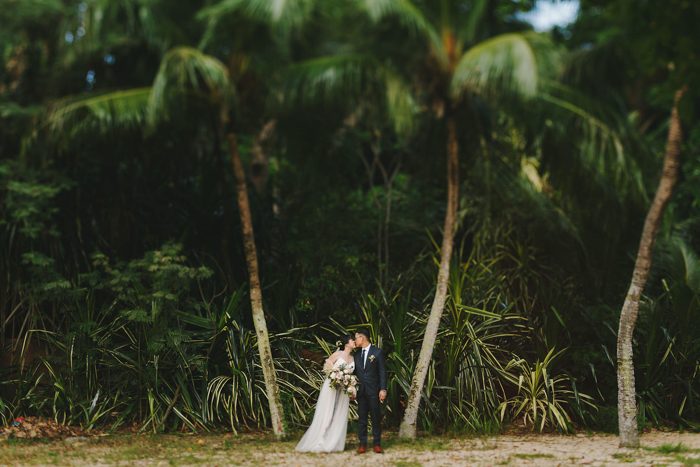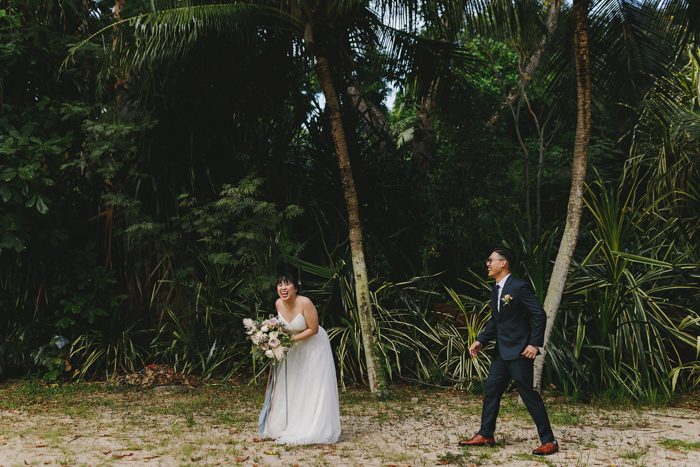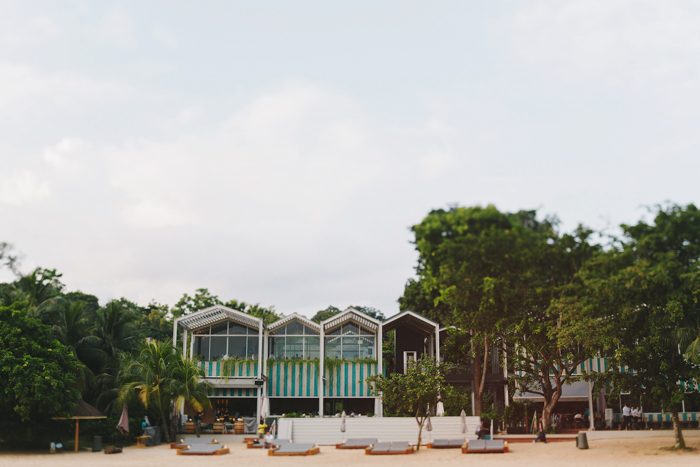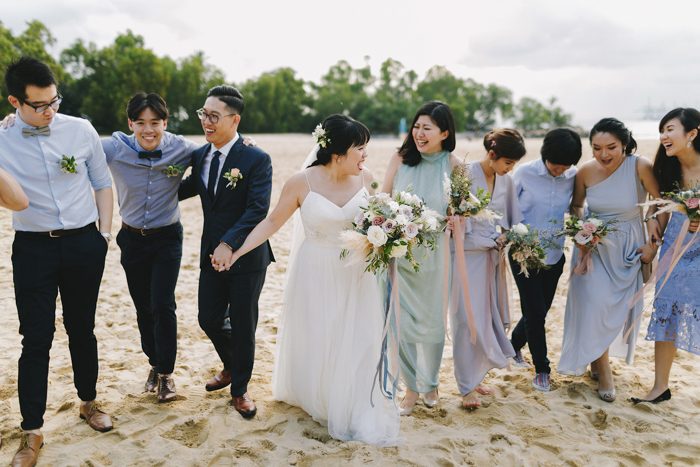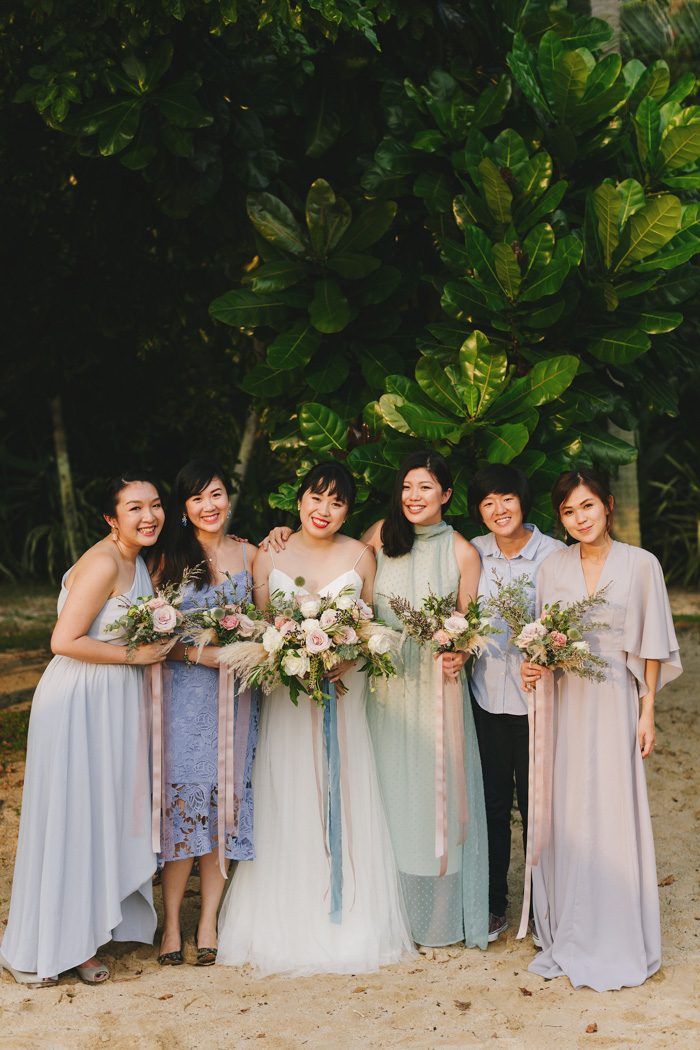 SHOP THIS LOOK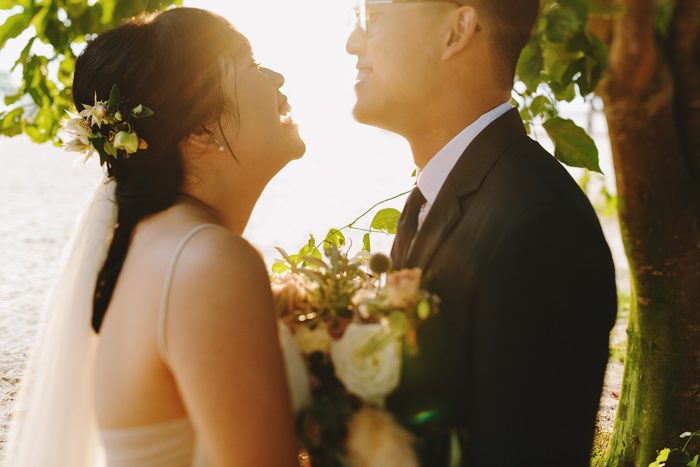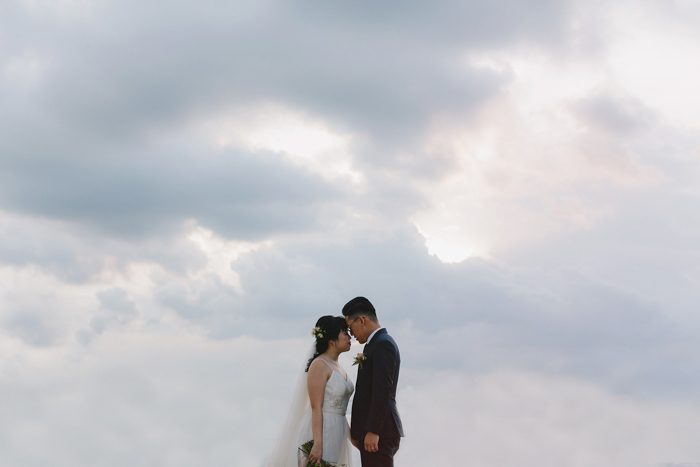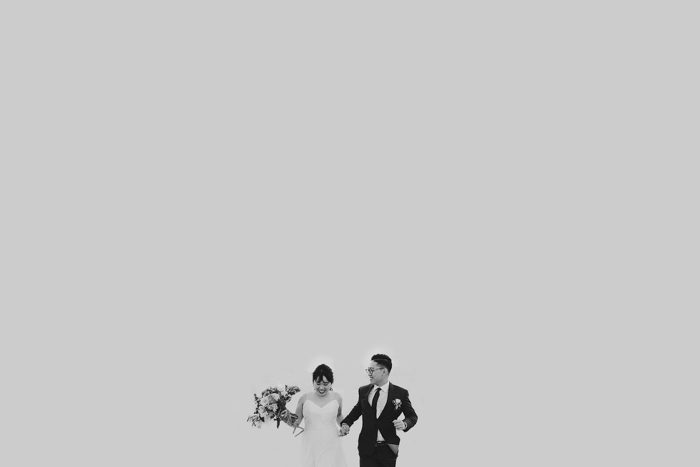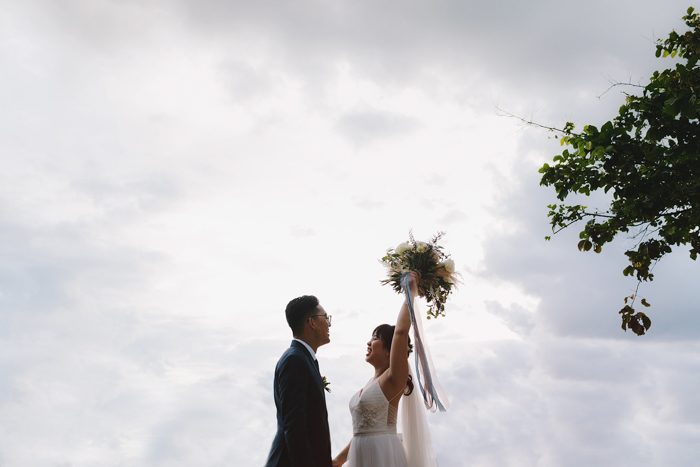 Jasmine knew she wanted no part with fairylights and crates, so we were intentional to stray away from the lures of the blackhole of wedding decor and go with a celebration that screamed us rather than "perfect". We went with colours and patterns we found in our wardrobe and rooms: shades of light/dusty blue, midnight, sage, ecru, forest, stripes, natural textures, rose gold. Something that was easy and organic, but still somewhat celebratory!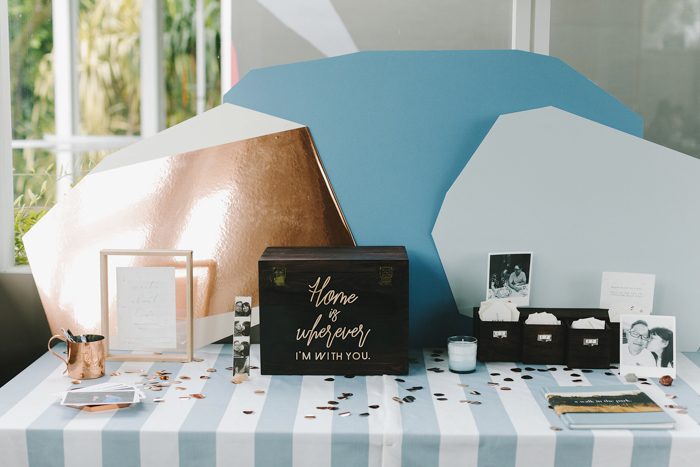 SHOP THIS LOOK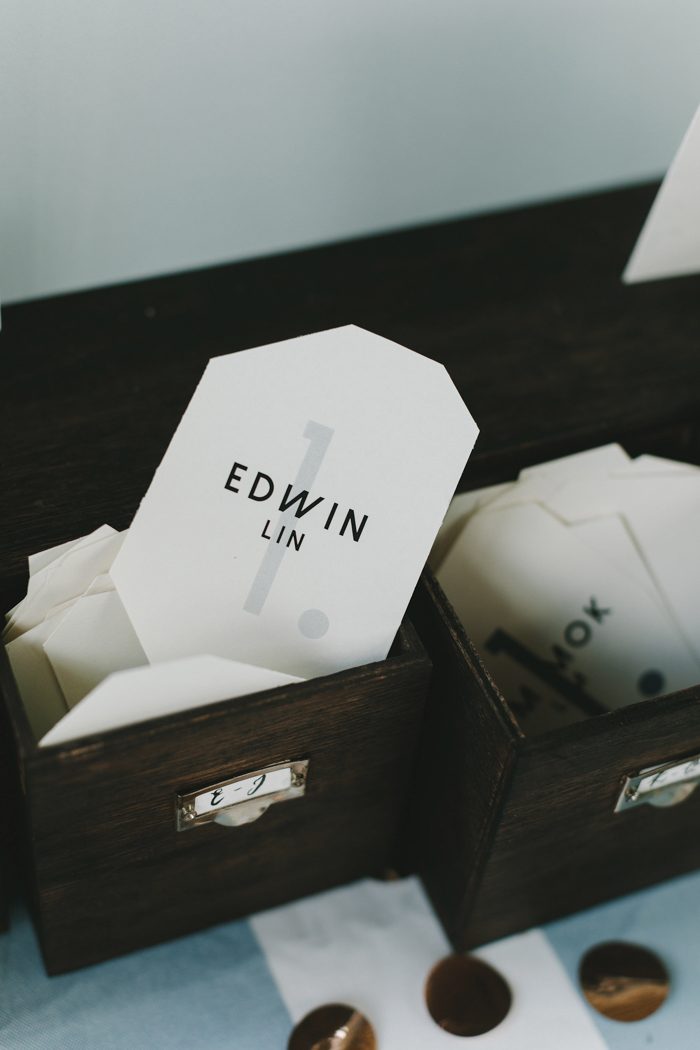 Almost everything was DIYed! Being a florist, Jasmine headed all the florals, aided by Desmond of flowerboydotcom and an army of friends. The metal that made the 2m diameter ring hoop was from Jasmine's family's steel warehouse and fabricated into a hoop by her brother's best friend. We crafted the photo holders from coloured clay to resemble mountains and rocks. Jasmine also designed and printed all the signs, programs, escort cards, and labels for the candles.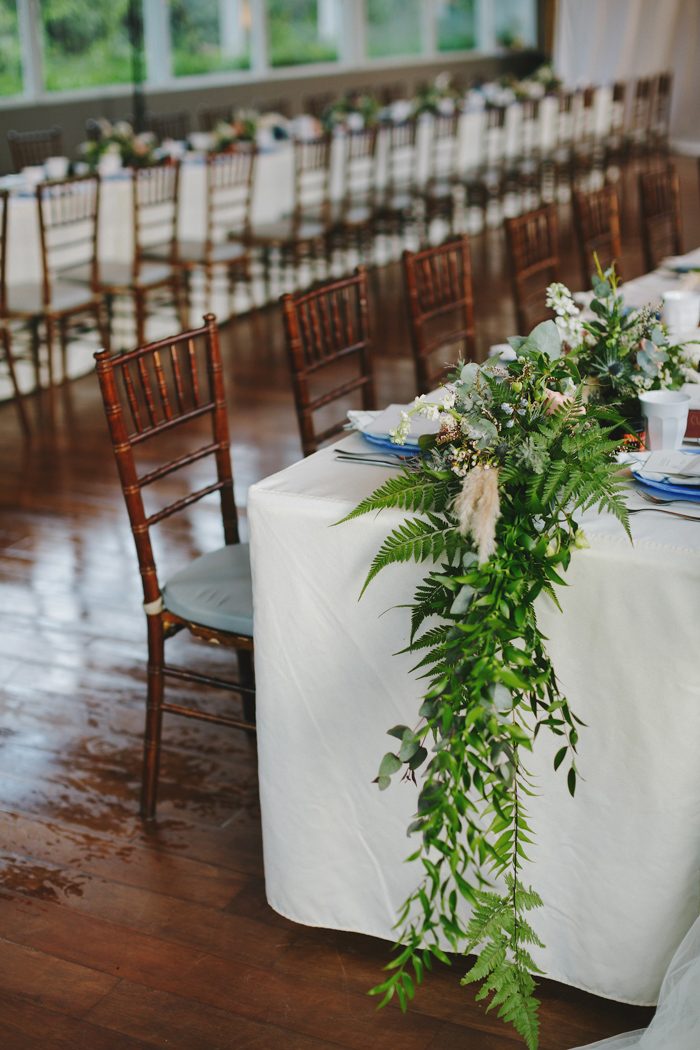 Every guest was greeted with a vellum envelope holding a personalized card. The vellum envelope had the guest's name inscribed on it to be used as their place card and each card had a phrase that was either a memory shared with them or our pet name for them. We wrote personal messages to each of them, and that brought a huge smile to their faces! We also made soy candles with eucalyptus, lavender, and peppermint essential oils and named them Melbourne Date Night as a nod to our trip to Melbourne where Ben proposed and to the peppermint tea we drink every night.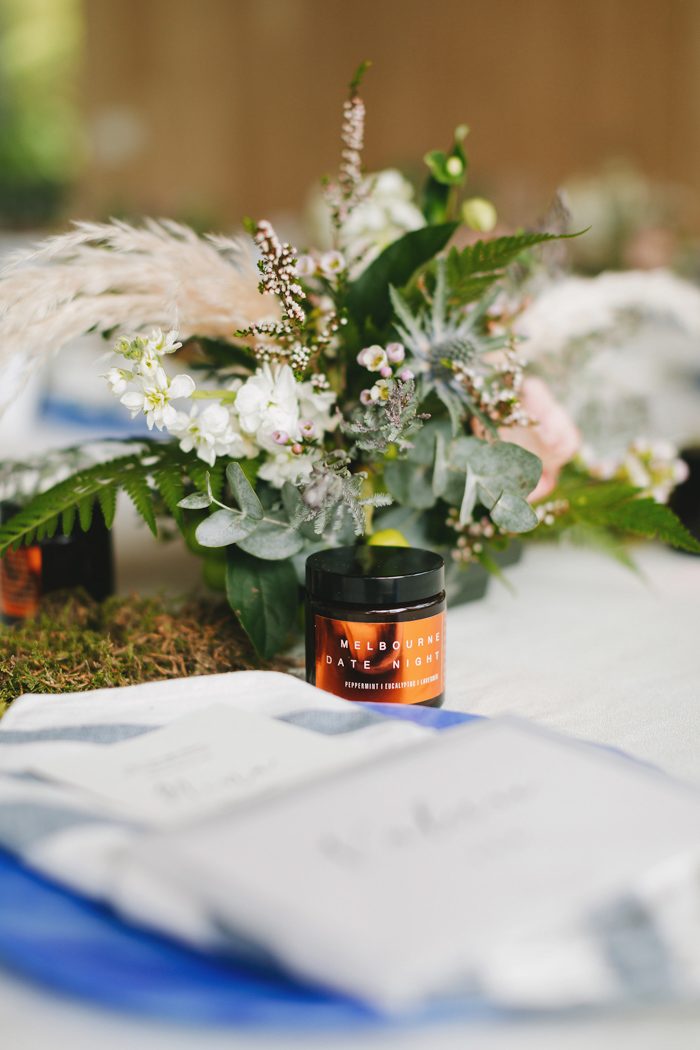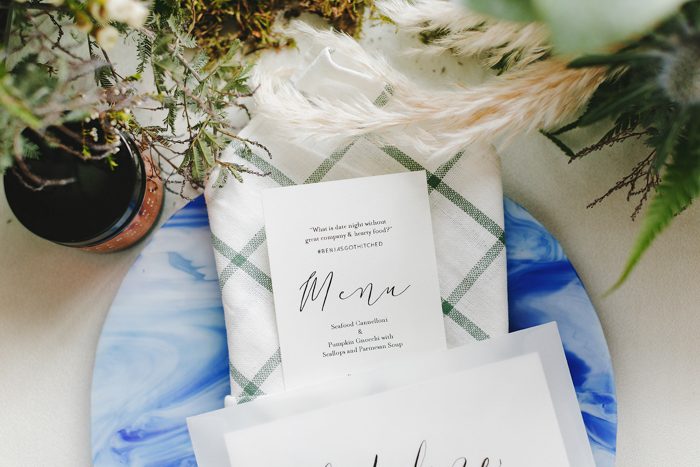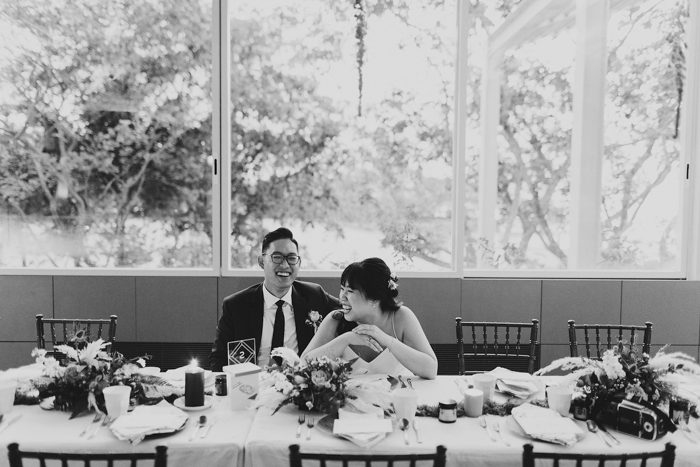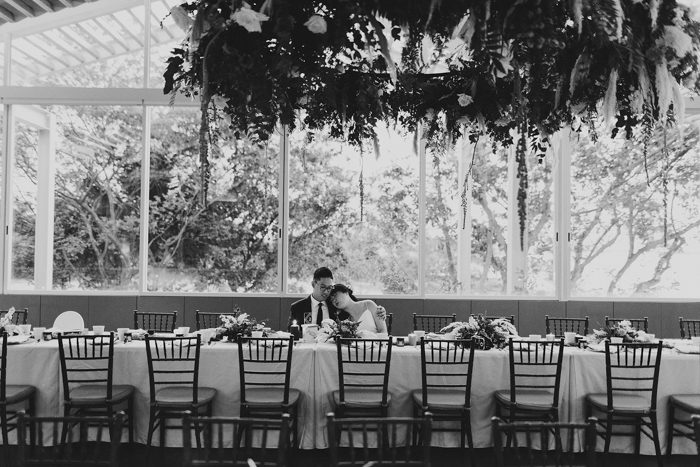 We had one main focal piece — the floral chandelier — under which we exchanged vows and had our first dance. We kept everything else natural to create a relaxing setting where every guest felt loved and appreciated. To lighten things up during the cocktail hour, there was a live paella station, free-flowing sangria, film cameras for guests to capture moments, and a smashing time with a pinata!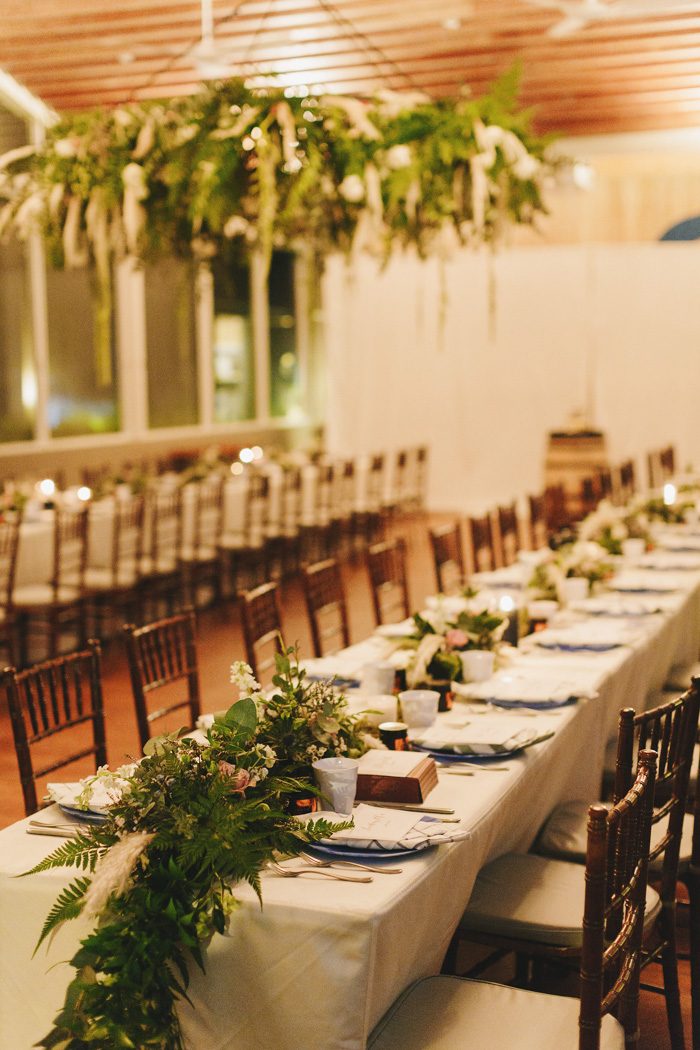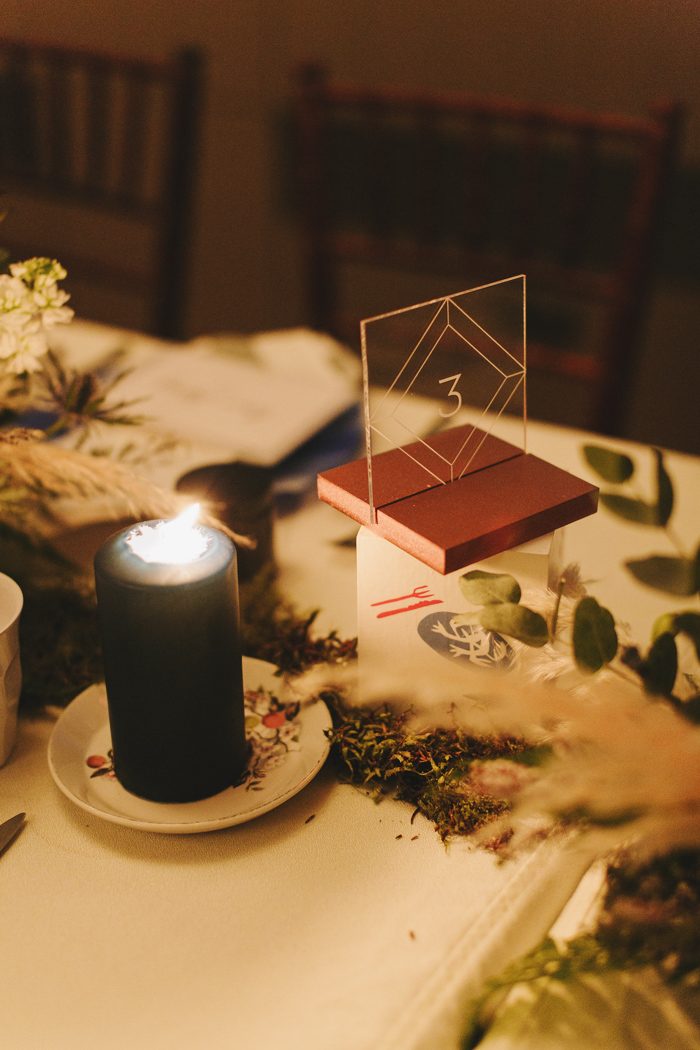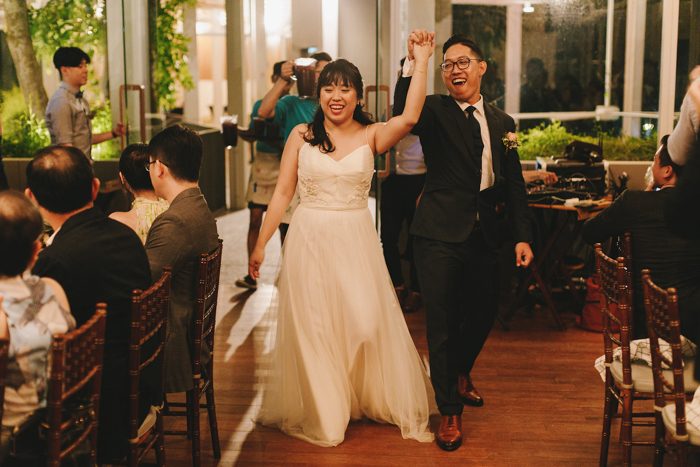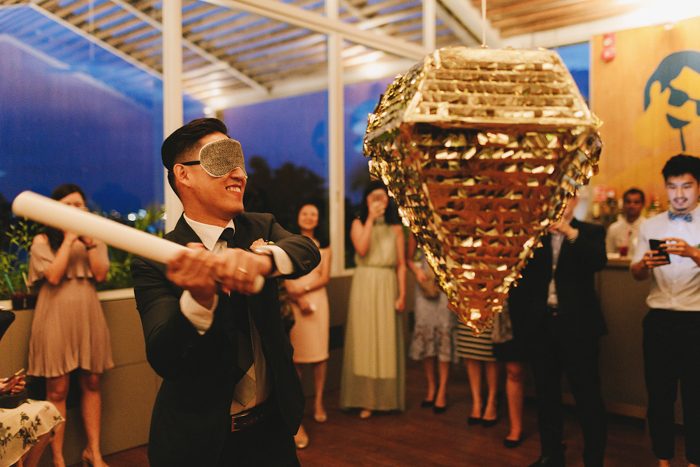 SHOP THIS LOOK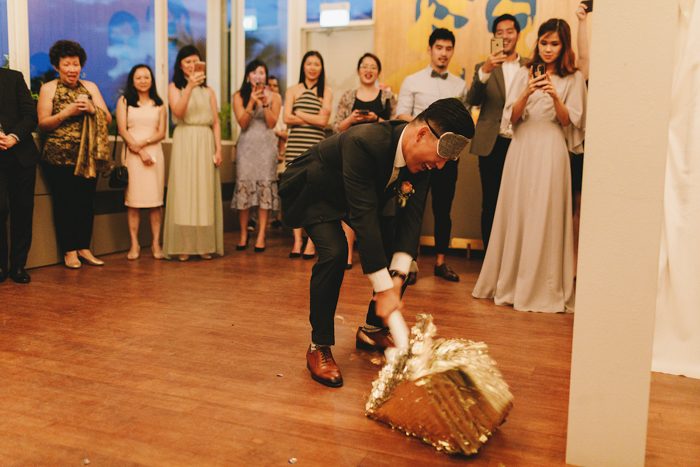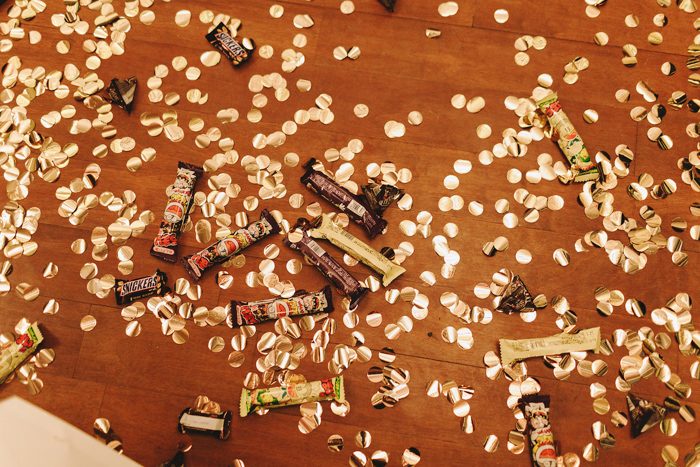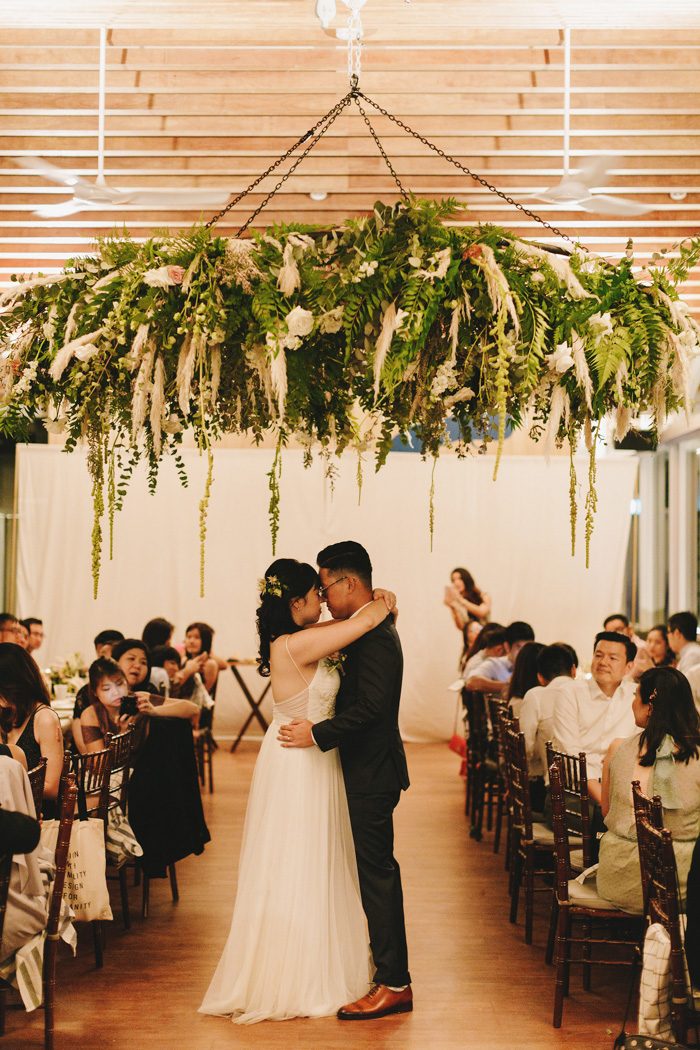 Being huge cheese lovers, we had to have cheese on our special day. The wedding cake was made up of four wheels of cheese, one of which was our favourite Kapiti Kikorangi Blue. It was all gifted by a dear friend and embellished with figs, berries, and herbs.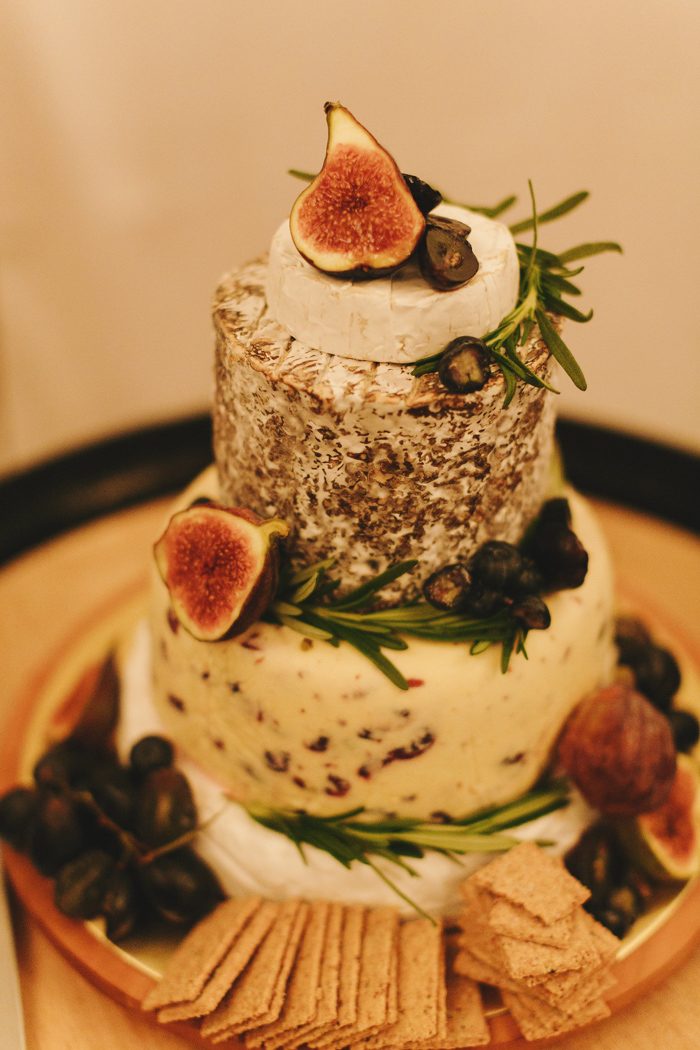 Our biggest congratulations to Jasmine and Bennett, and a huge thanks to Jonathan Ong for sharing this incredibly sweet FOC Sentosa wedding with Junebug! Love the idea of a dinner party wedding? Then you're sure to fall head-over-heels for Blake and Clayton's modern romantic dinner party wedding at The Ravington!