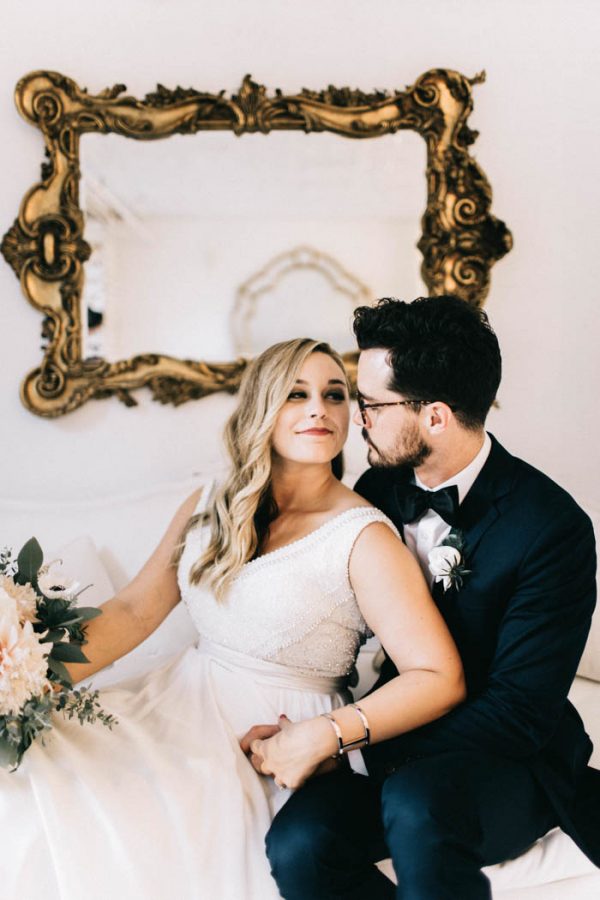 Modern romance gets a DIY twist in Blake and Clayton's wedding at The Ravington. From the beginning, the couple knew they wanted to create an upscale yet relaxed dinner party vibe. So they filled the historic venue with lush florals, modern signage, marquee letters, and even a donut peg board! The bride's getting ready photos with her girls gave us some serious squad goals: from their "first look" reactions to their heartfelt prayer before the ceremony. And let's not forget their perfectly mismatched dresses in shades of pink, which complemented the bride's flowing beaded-top dress from a&bé bridal. Photographer Abby Roses had us from the first photo, and the video from Anna Schroeder Visuals was the cherry on top!
The Couple:
Blake and Clayton
The Wedding:
The Ravington, Bentonville, Arkansas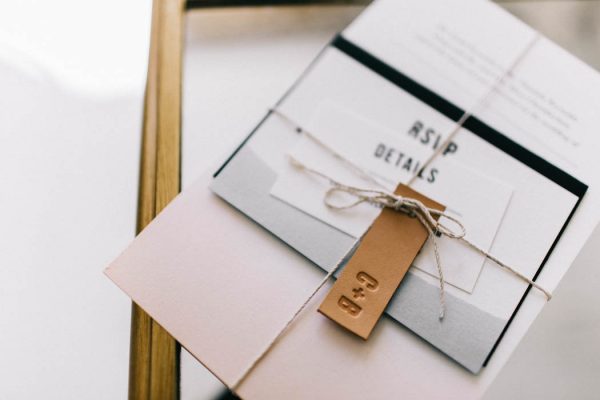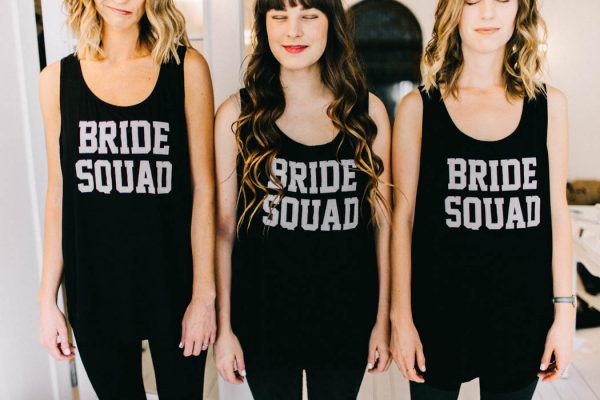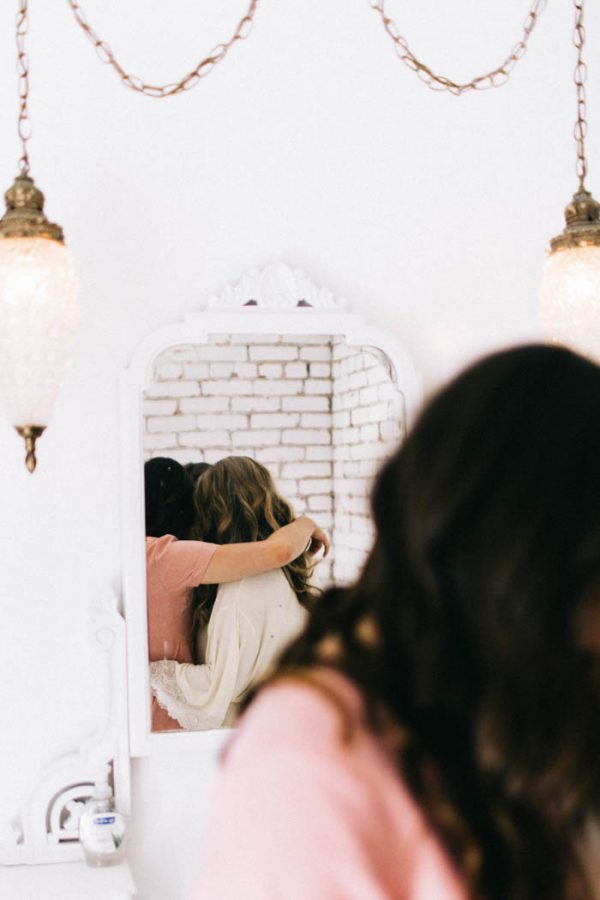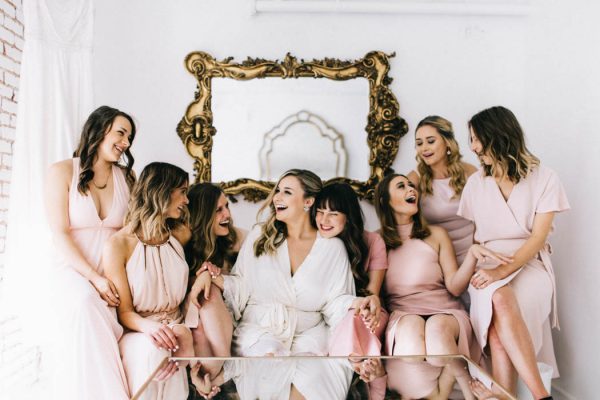 The most important thing to us was to make the day a celebration of all the people who have impacted our life, both individually and together. We wanted to be able to walk down the aisle and lock eyes with people and know the significant role they've had in our lives. We wanted to make our wedding day a celebration of those people – the people we have to thank for who we are today. We knew we wanted a smaller wedding, to be able to make it a more beautiful, detailed, and intimate experience than we could have if we had a larger wedding.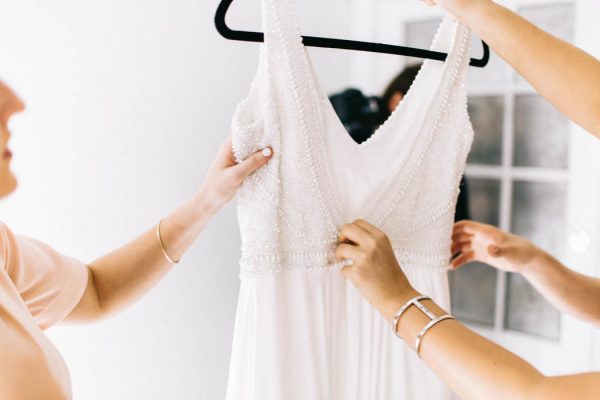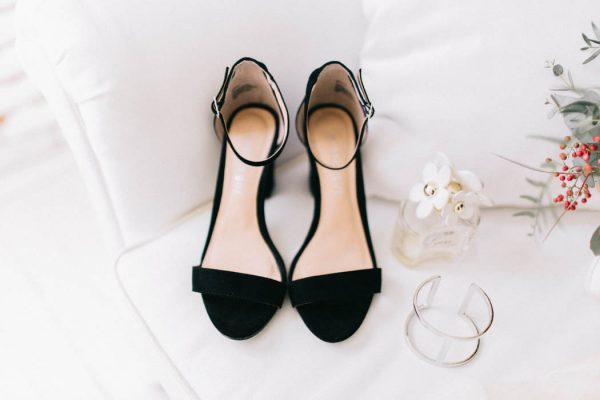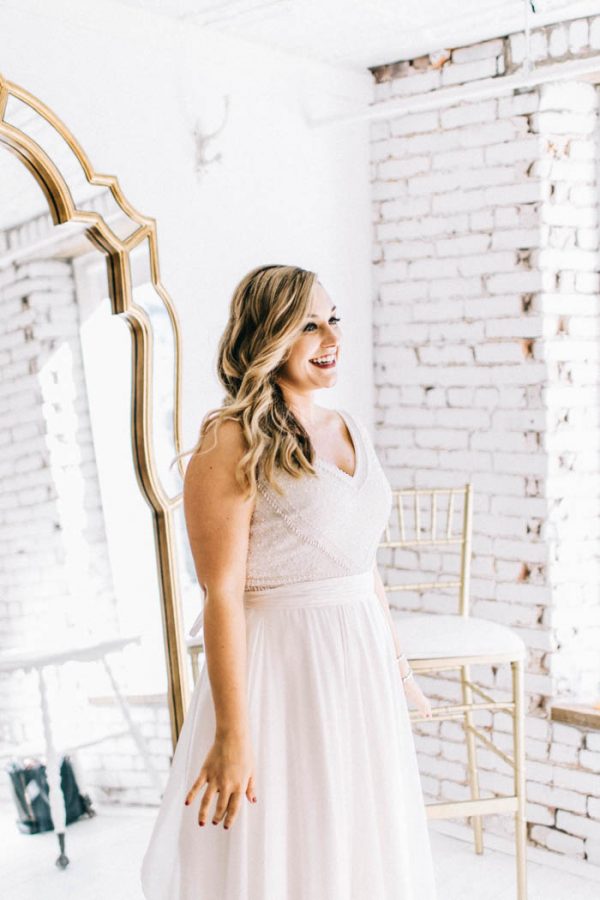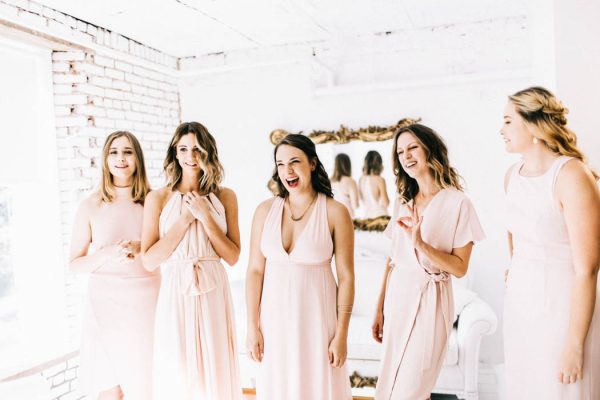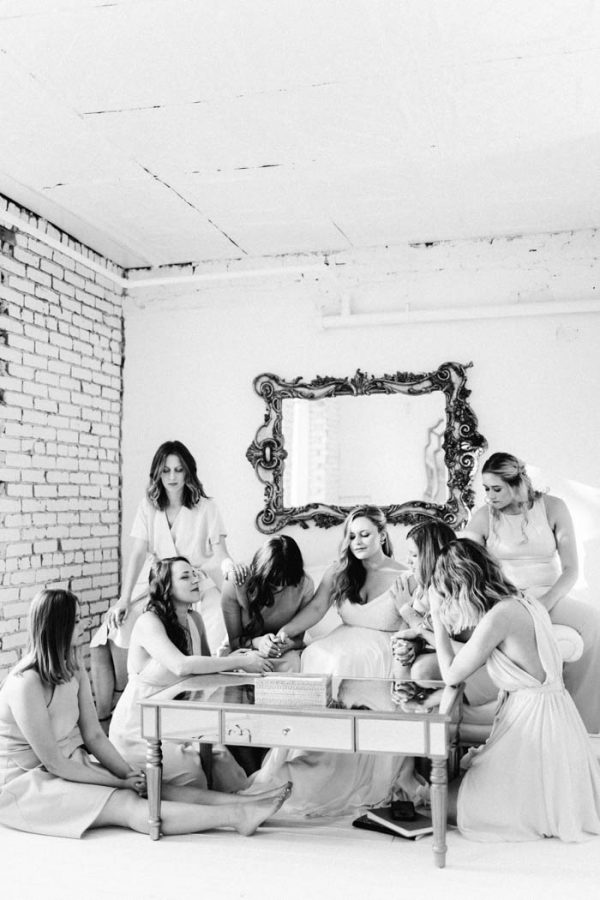 We DIY'd quite a few things, but my favorite DIY addition was our invitation suite. I'm a graphic designer, so it was an easy decision to design our own invitations. We got them printed by a local printer on watercolor paper and then dip-dyed each invitation and RSVP card individually in pink and blue dye (our wedding colors). Watercolor warps, so I had to iron each invitation and RSVP card individually!! Clayton had a leather stamp made with our initials that matched the invitations. On every invitation suite, we tied on a little customized leather piece. They were a labor of love, but definitely one of my favorite touches!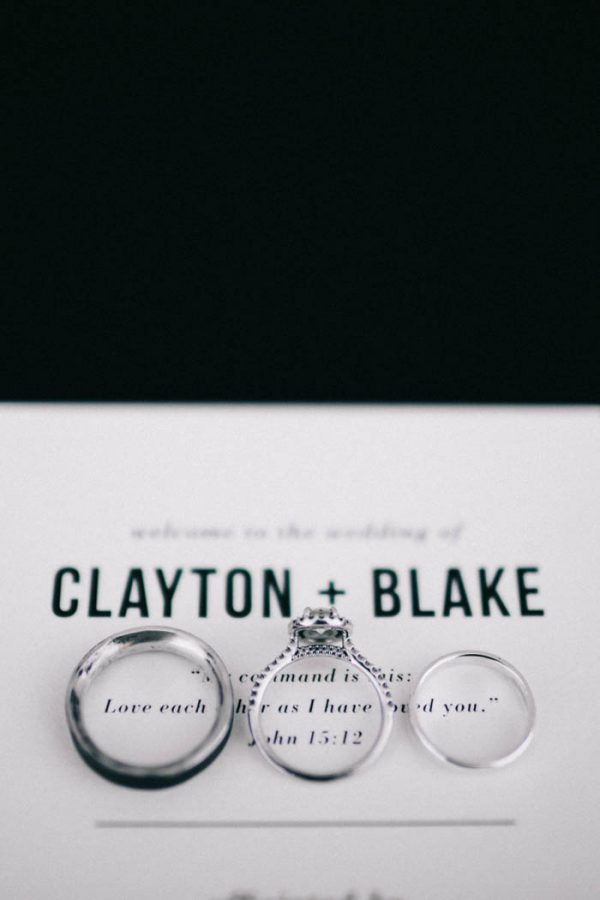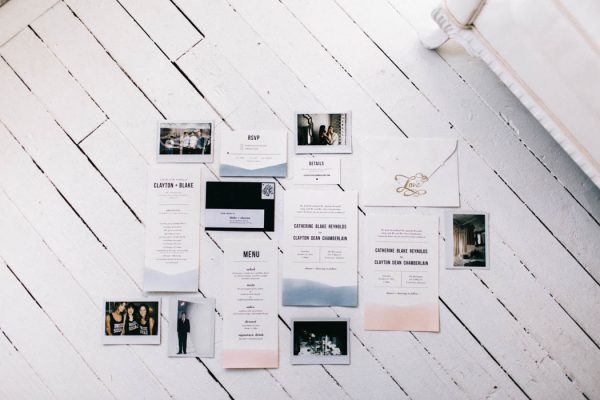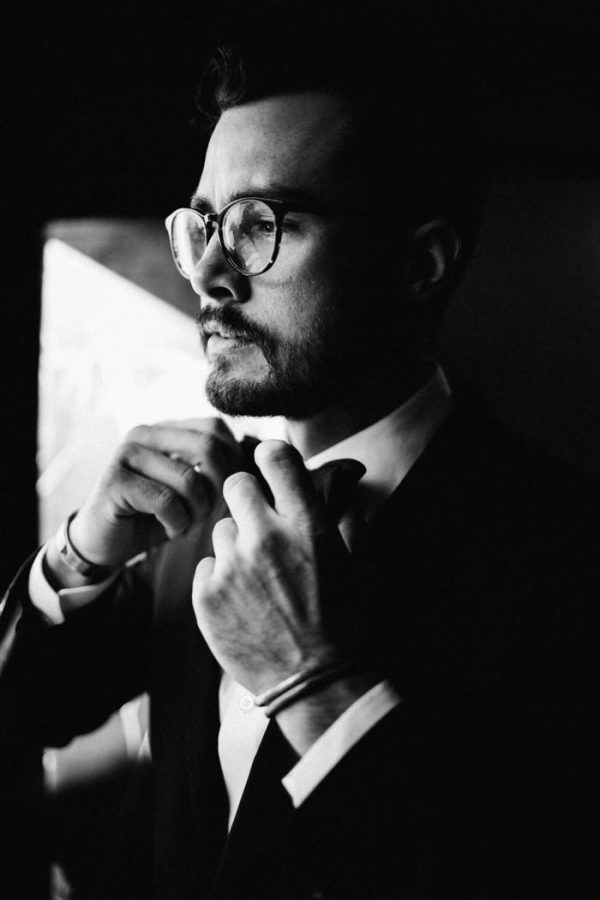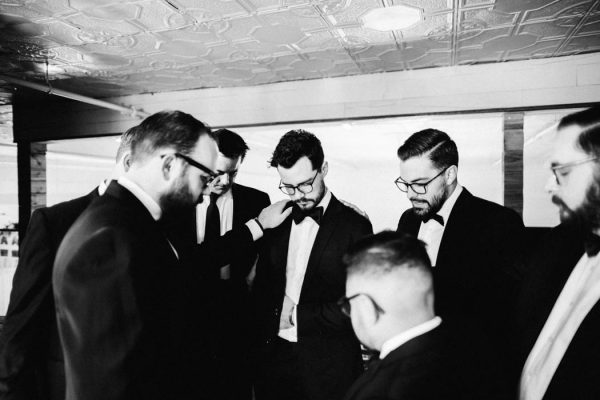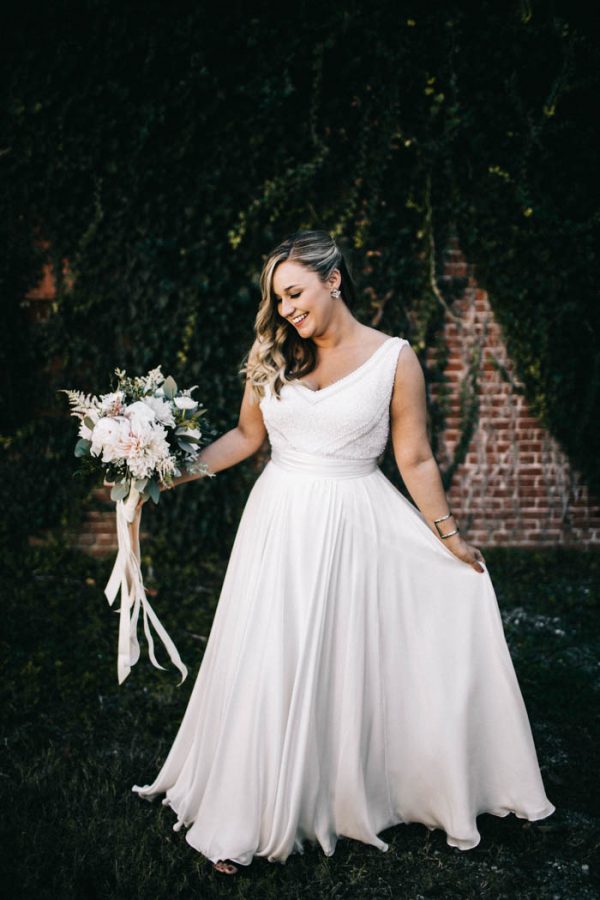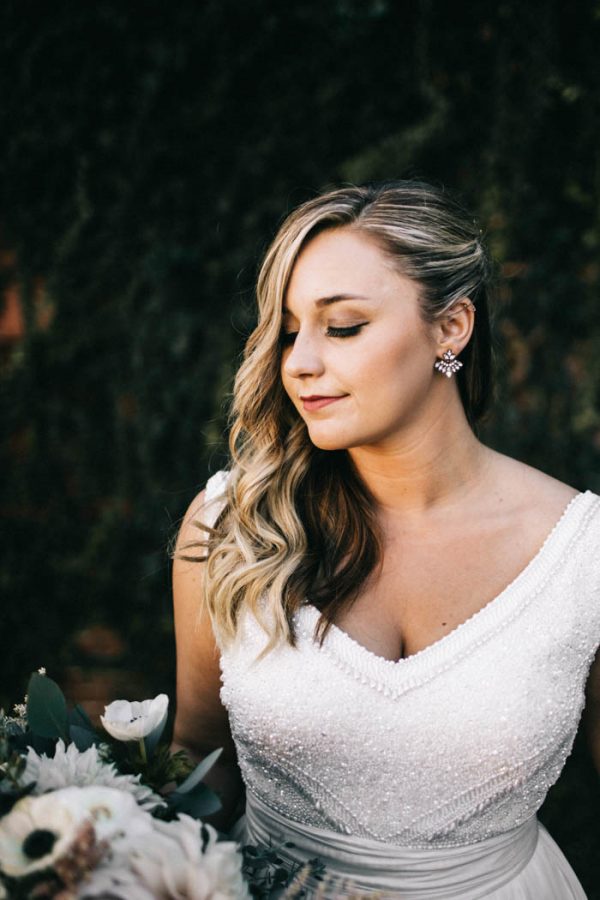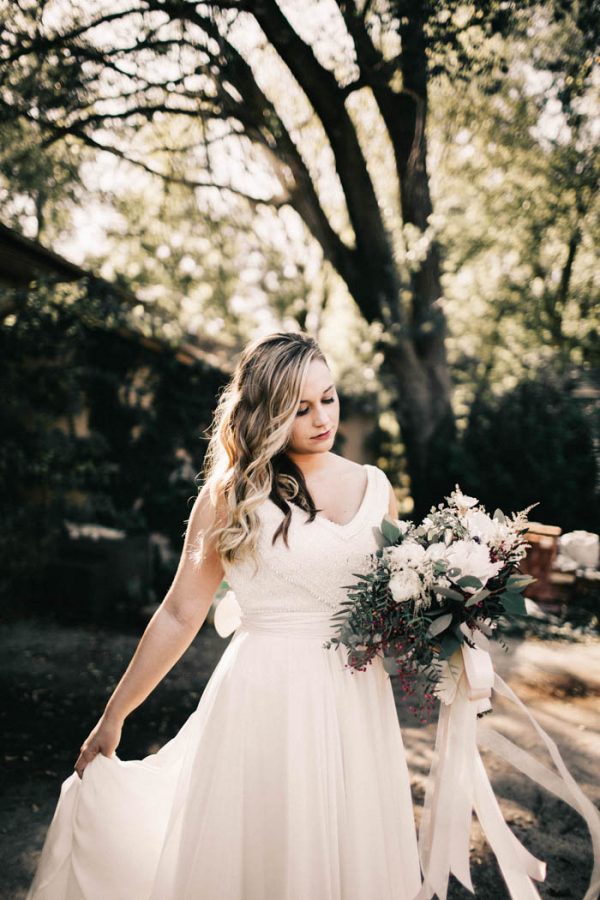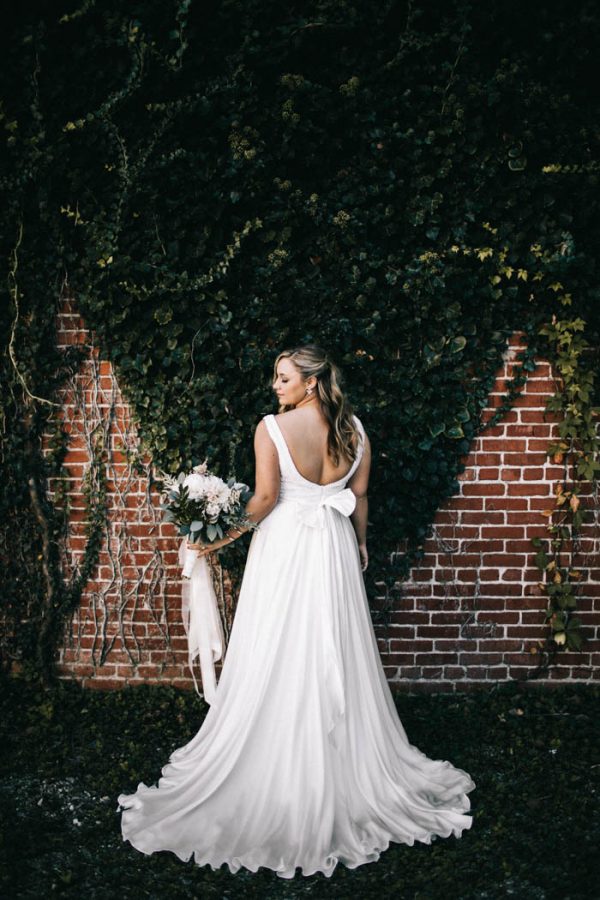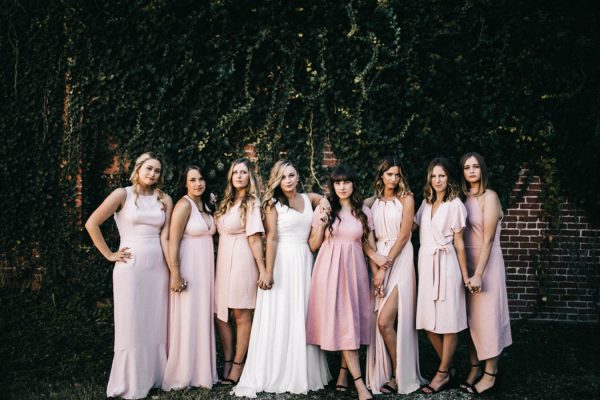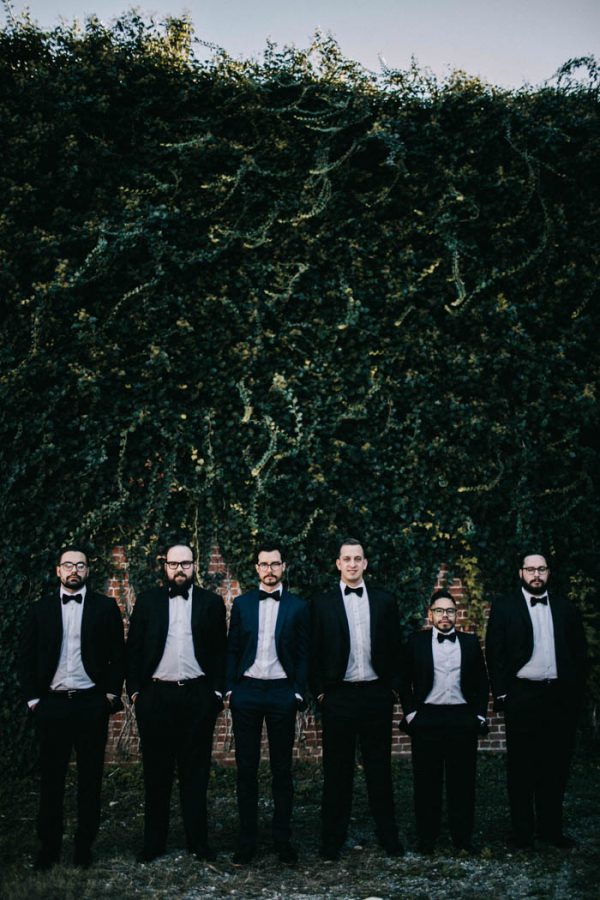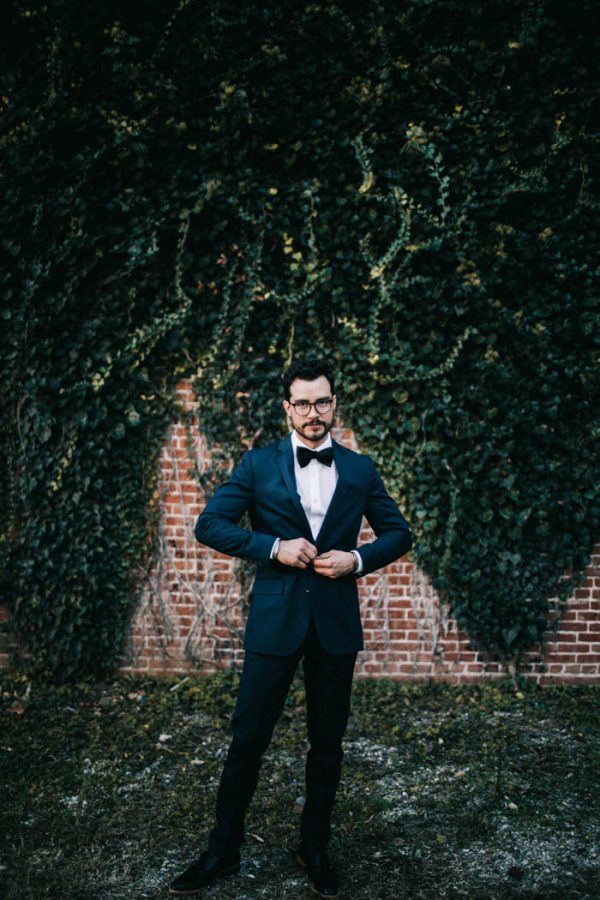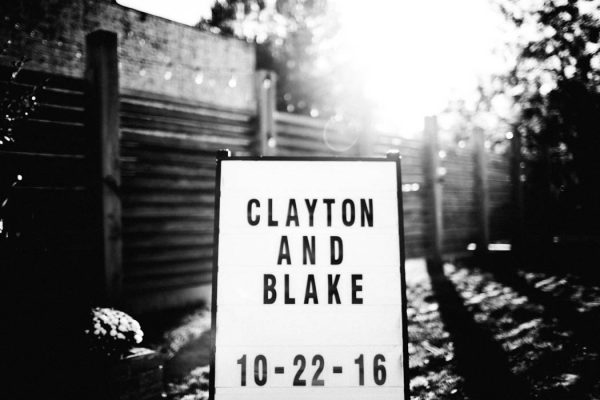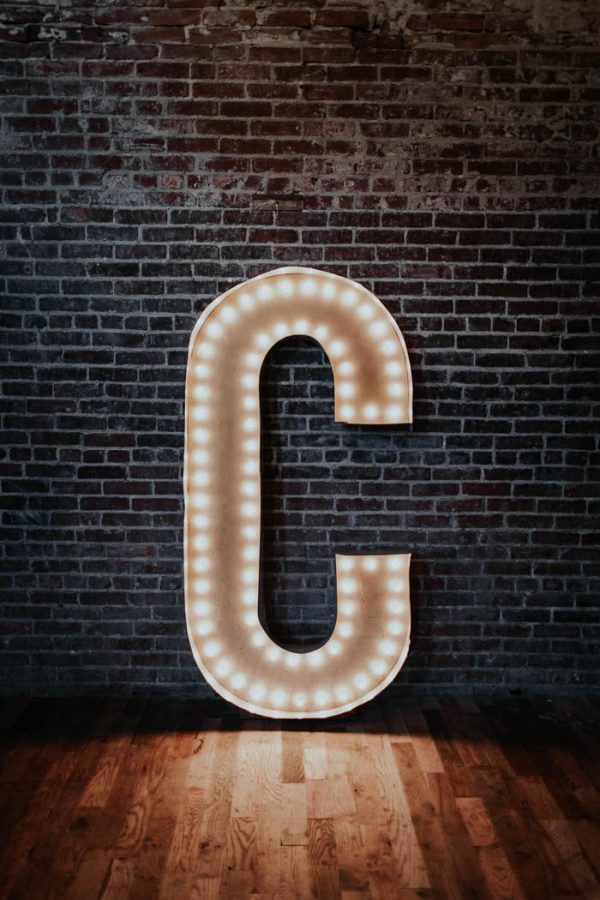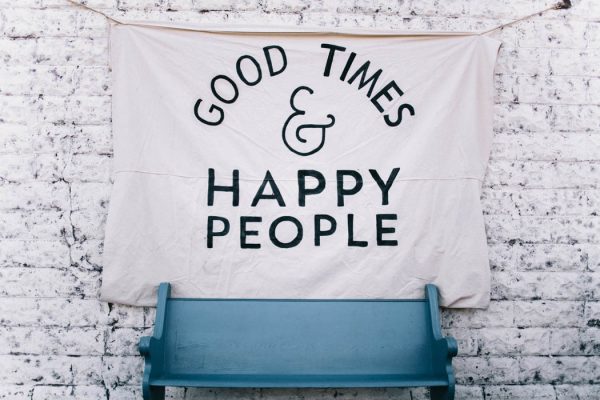 The most memorable part of the day was, hands down, walking down the aisle and seeing Clayton for the first time during the ceremony. We went back and fourth on whether or not we wanted to do a first look, and actually ended up having to call each guest individually to change the time because we changed our minds last minute. The anticipation and weight of that moment was better than I could've ever imagined. So worth it!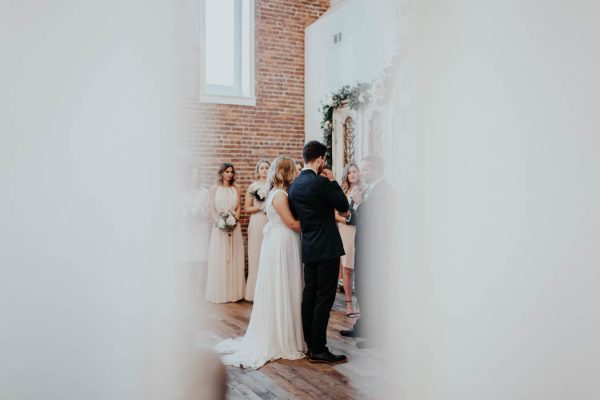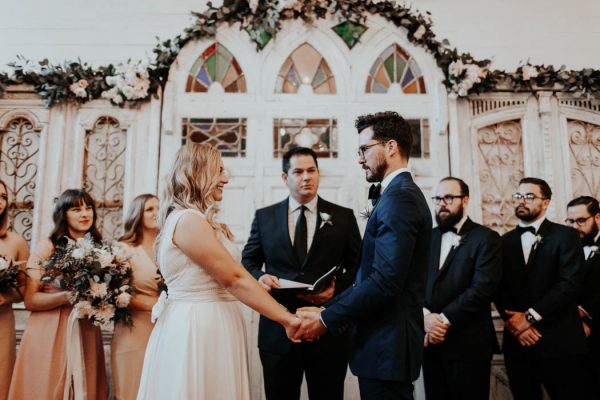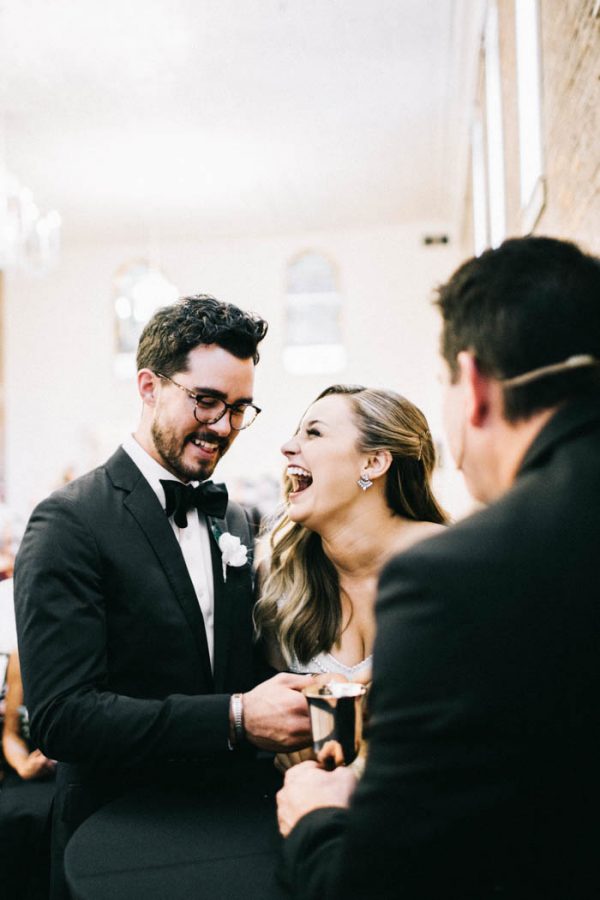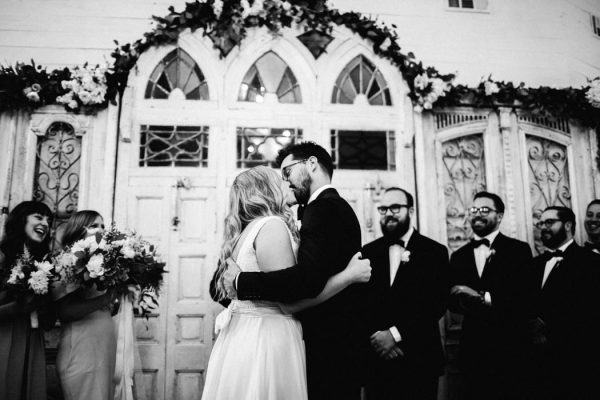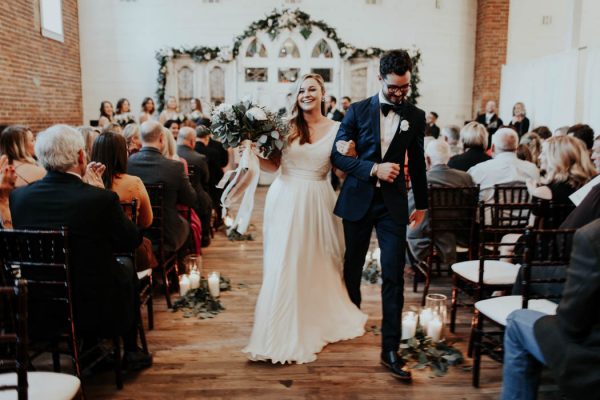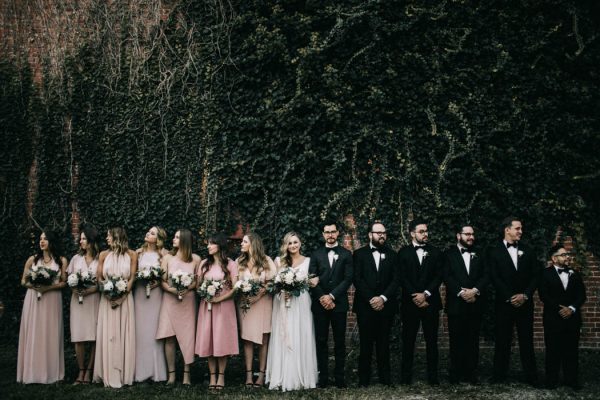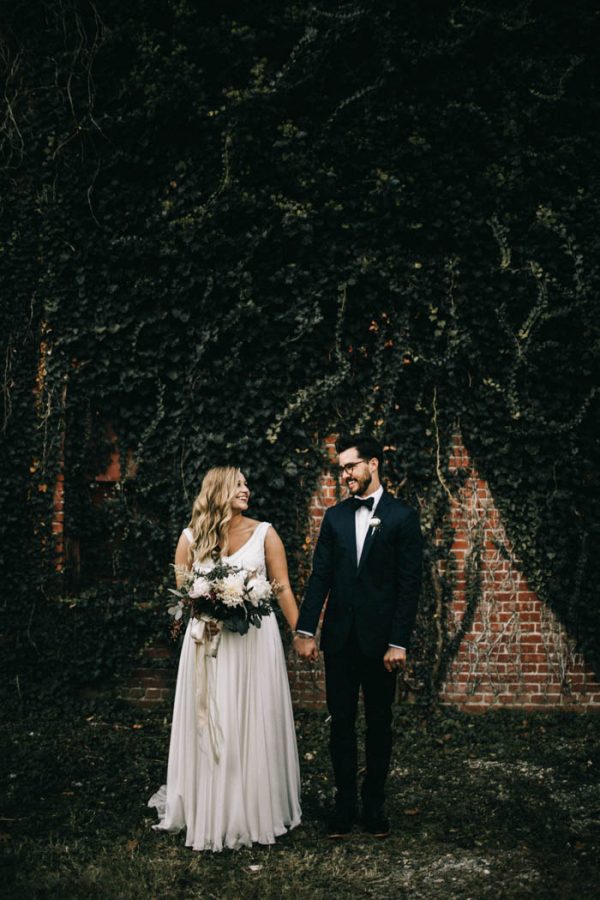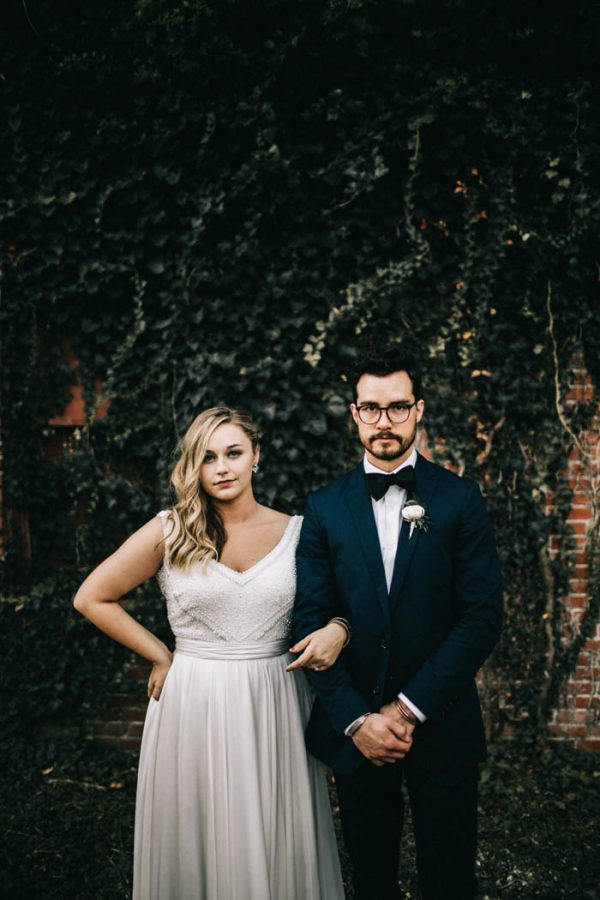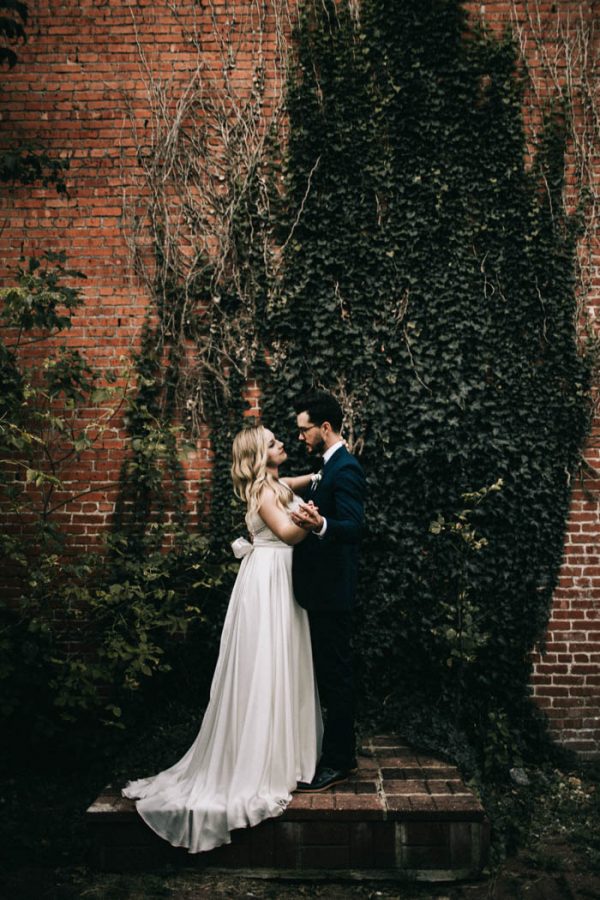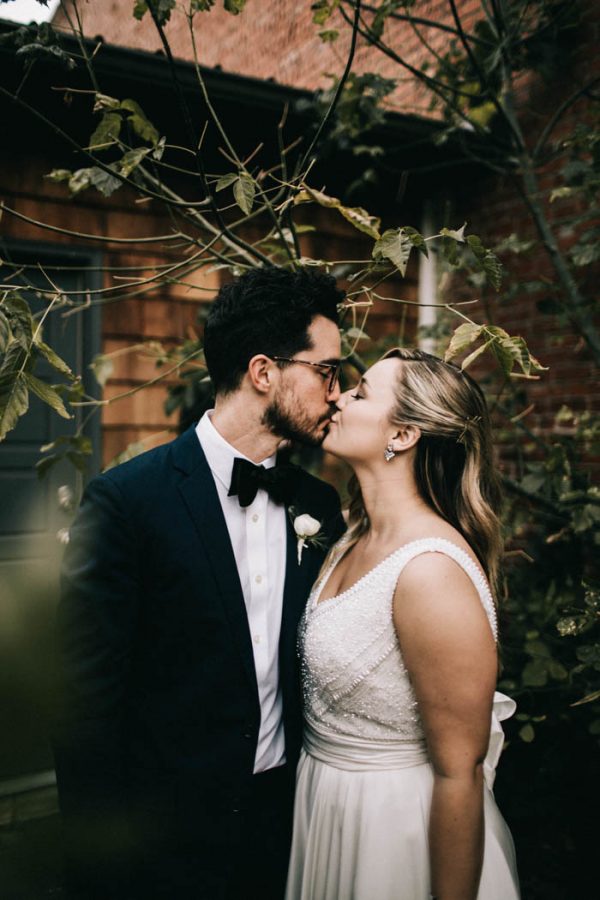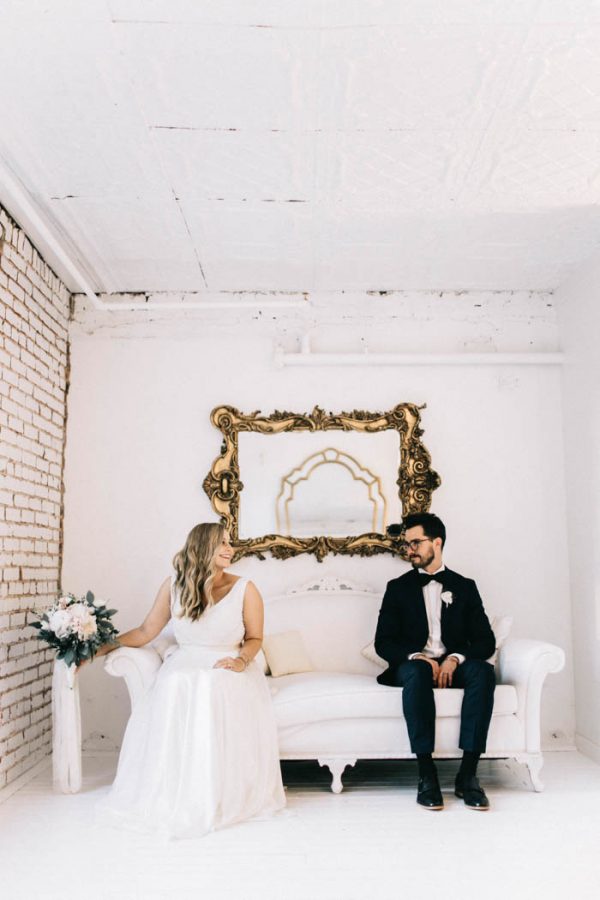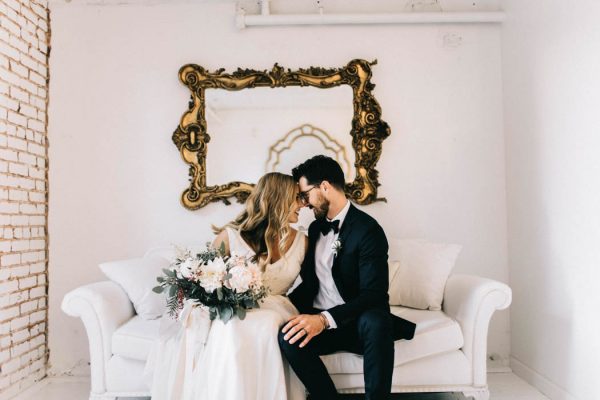 From the get go, we knew that we wanted a smaller wedding. When our wedding planner asked us what we wanted the feel to be, my immediate answer was 'a big dinner party'. I wanted the people there to know that while our day is of course a celebration of us, its also a celebration of everyone who has been a part of our lives, how they've impacted us. I wanted it to be upscale, but still relaxed and fun. With those things in mind, we went for a combination of romantic + modern. It ended up being the perfect mix!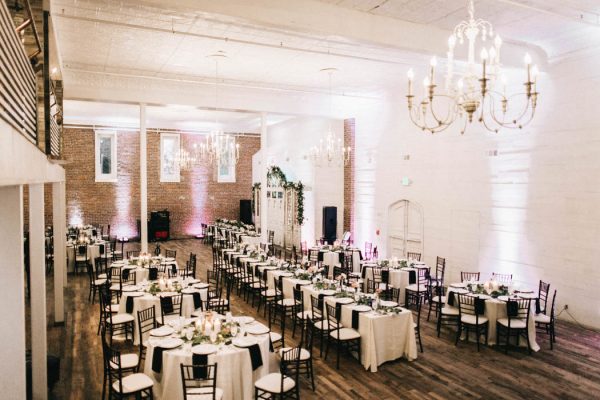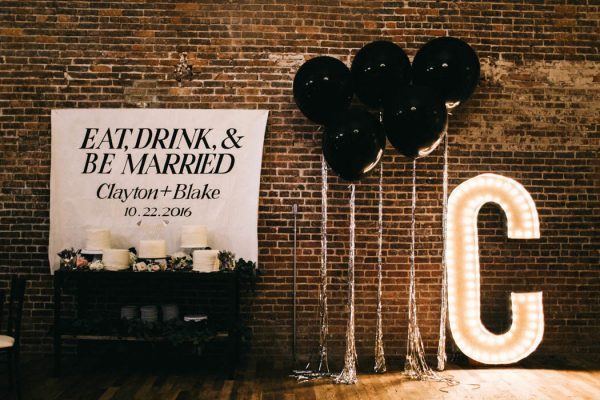 I loved being hands on with the elements of the day. We made our own Donut Peg Board, customized our coffee cups, and my dad made the letter boards and sidewalk signs.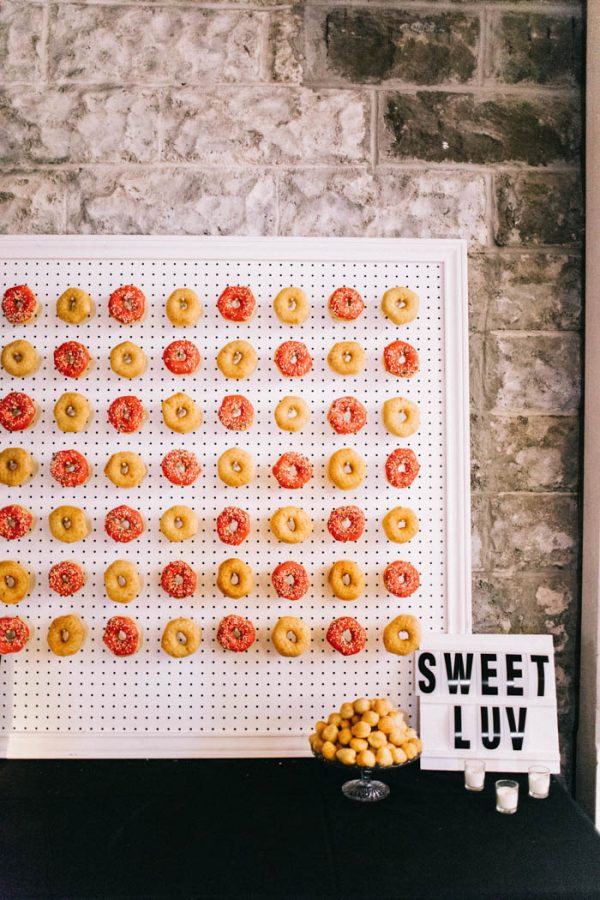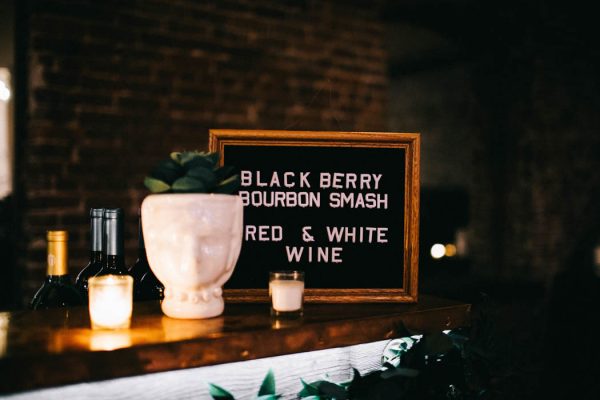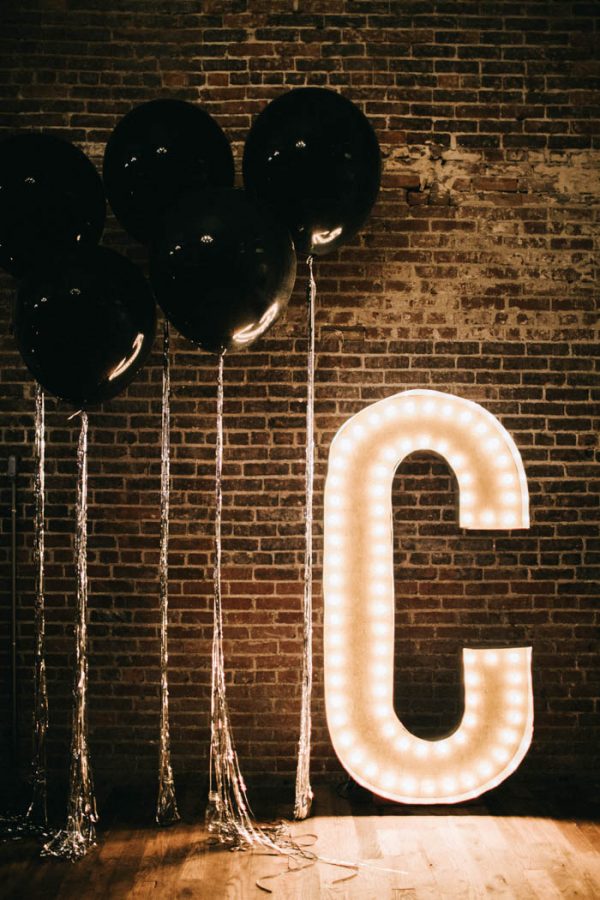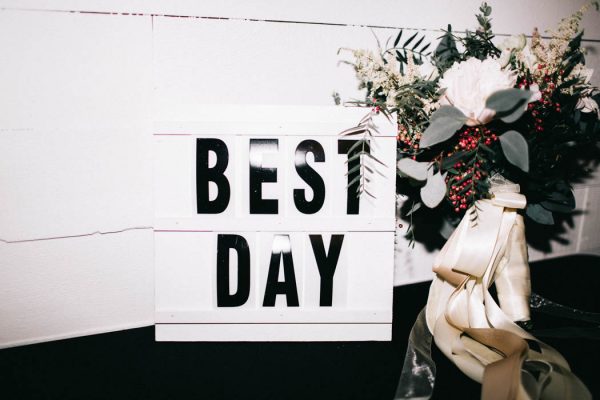 At the reception, we had two favor stations: Cake To-Go and Bouquets To-Go! For the cake, instead of having one big cake, we did 5 smaller cakes, all different flavors. We had personalized Chinese to-go boxes that we boxed up cake in + a little wooden spoon for people to take for their post-wedding snack! We also had a to-go station for all the leftover flowers from the tables so they didn't go to waste. They were all wrapped up for people to take as they left!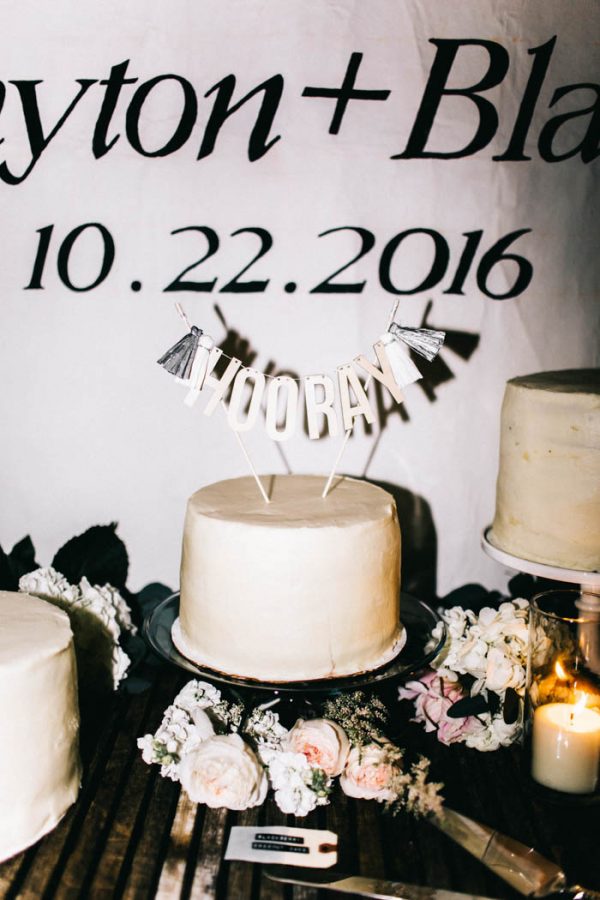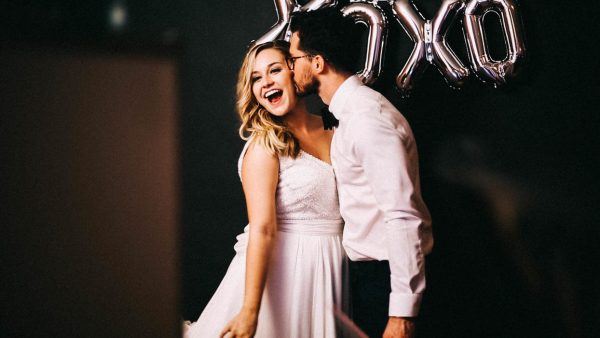 Congratulations to Blake and Clayton on the start of your new life together, and a special thanks to Abby Roses for sharing these wedding photos with Junebug! Love this couple's twist on a modern romantic style? Then we think you'll really appreciate Cas and Zack's modern romantic Western Australia wedding at The Flour Factory!