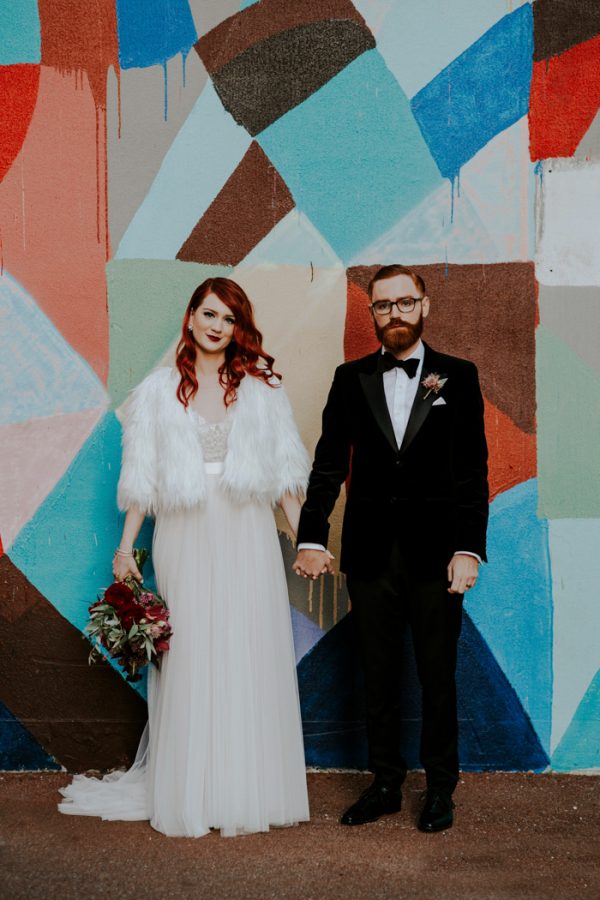 One of our all-time favorite wedding vibes is modern romance, so we can't get enough of this Australian wedding's vibrant, moody spin on the look! Cas and Zack's wedding started with an emotional and heartfelt church ceremony, which was followed by the coolest cocktail hour and intimate dinner at The Flour Factory. The couple incorporated a color palette of burgundy, blush pink, and crimson that lent beautifully to the show-stopping bouquets reception florals by Fox & Rabbit and the couple's many DIY projects. We love the way LiFe Photography captured every lovely moment of Cas and Zack's day, including some particularly colorful couple portraits on the streets of Perth!
The Couple:
Cas and Zack
The Wedding:
St. Michael The Archangel Chapel & The Flour Factory, Perth, Australia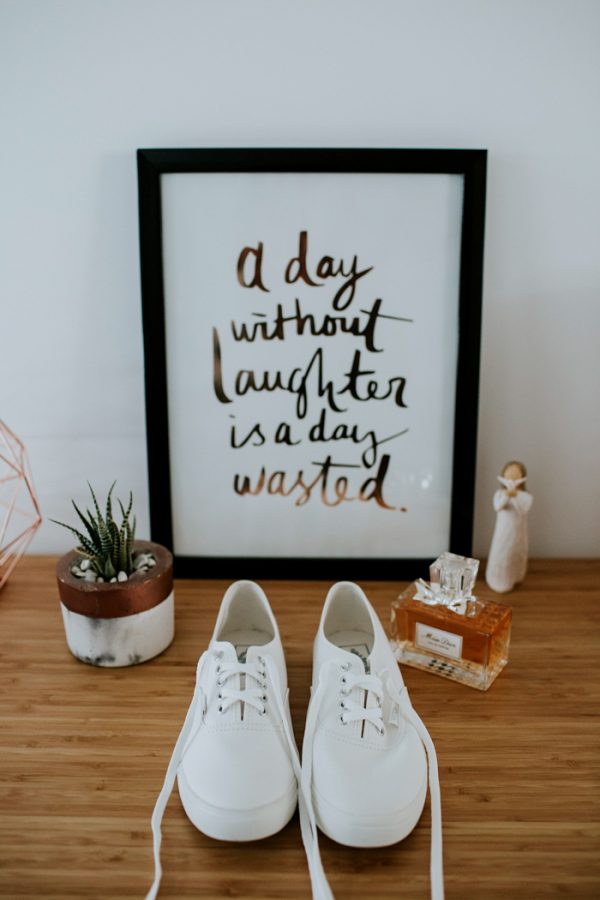 The last bridal store I walked into was Samantha Wynne. Samantha's sister Tabitha was the lady who helped me that day. She was lovely! I walked in knowing what dress I wanted (I found it on their website!). It was the first dress I tried on and I loved it! Tabitha said that it's fun to try on dresses so "let's keep going!" I tried on a few that were beautiful however I kept going back to my gown.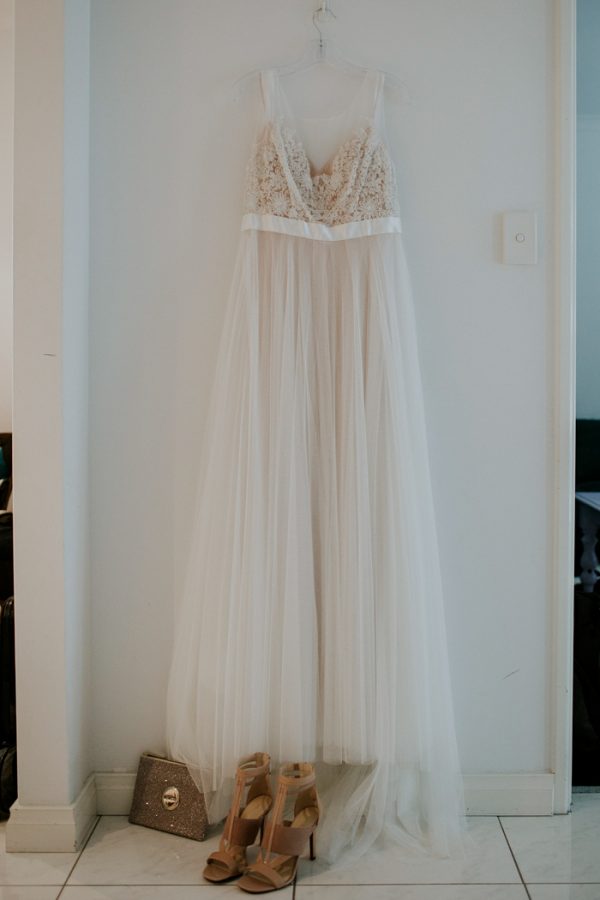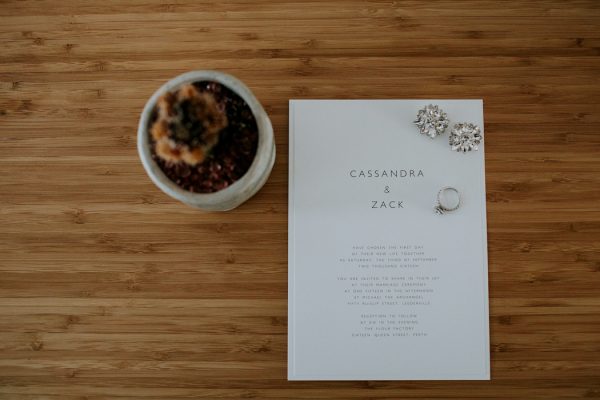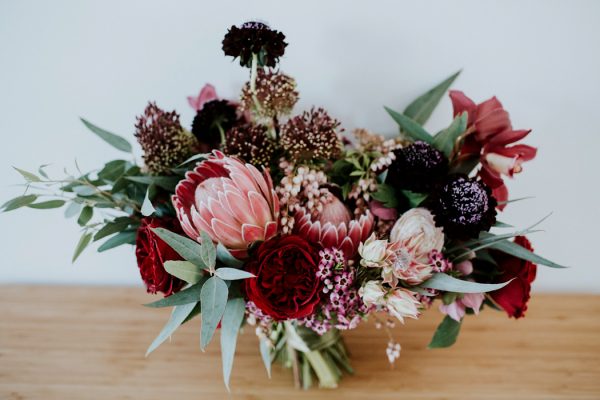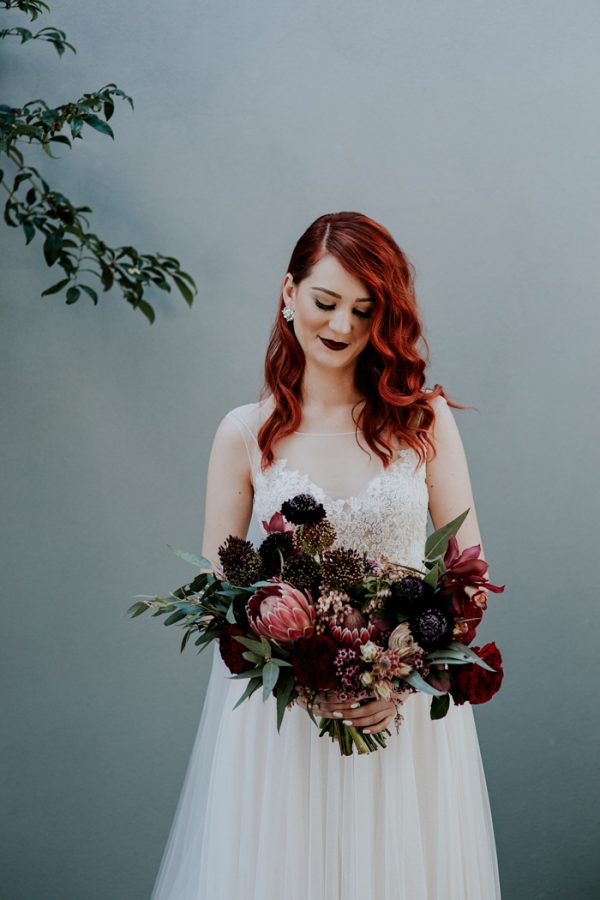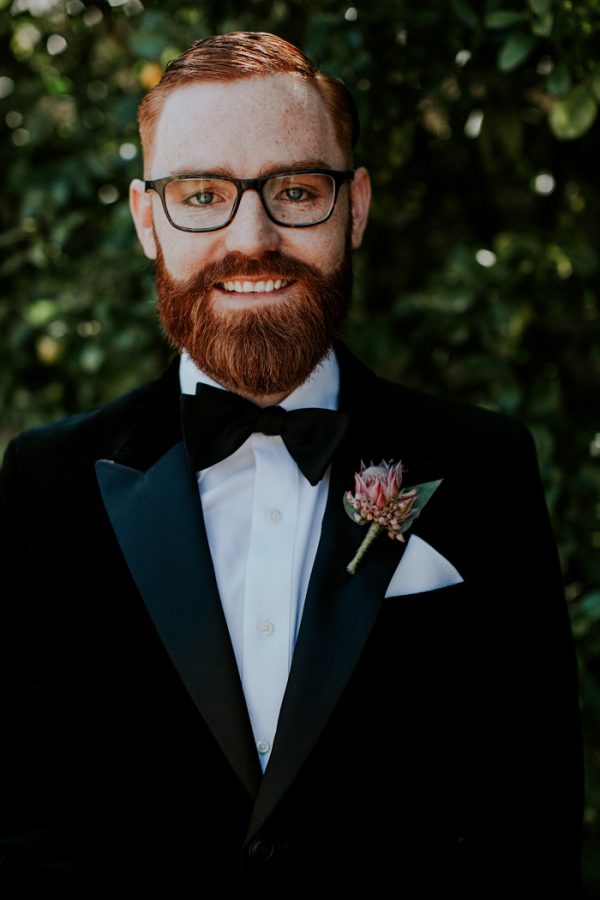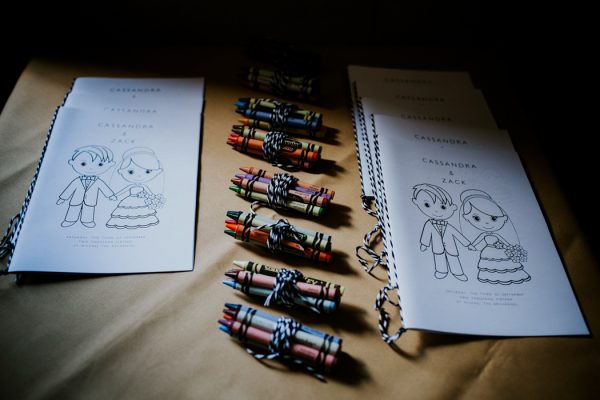 I designed, created and constructed the Invitations, Ceremony Booklets, Kids Booklets, Wedding Favours and the Flower Girls Ribbon Wands.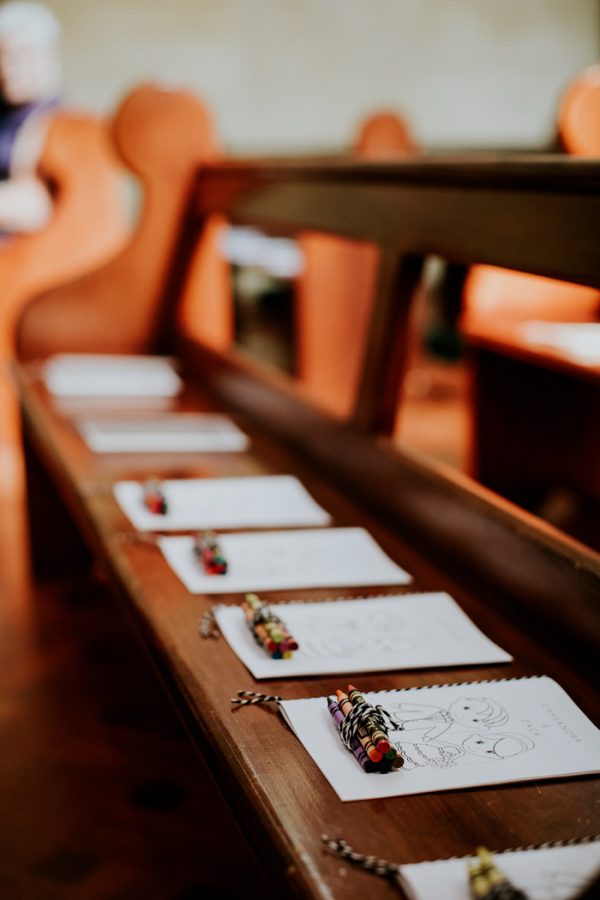 Zack's favourite moment was watching me walk down the aisle and in his words, "the past few years were leading up to that very moment. The moment where our lives were about to become one."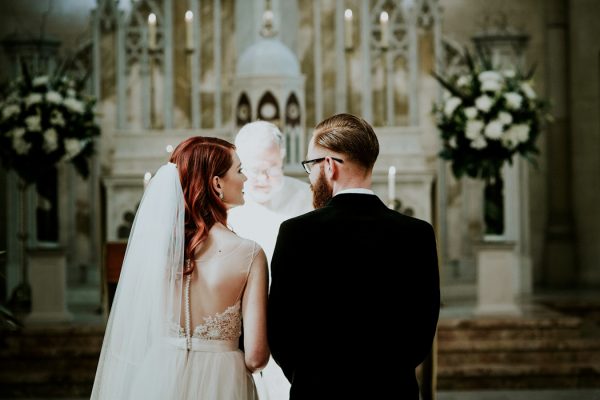 I originally wanted an outdoor wedding however being raised as a Catholic and Zack also being a Catholic we decided to have our ceremony in a church. One of my elder sister's got married at this church and when we had to choose a church, this was the first one that popped into my head. It was the perfect fit for us and what we wanted for a small, intimate ceremony.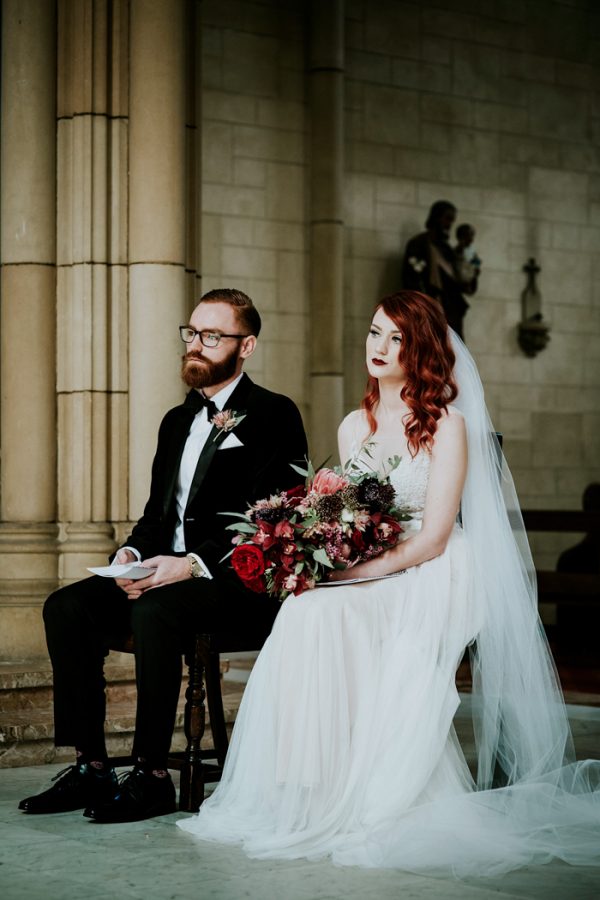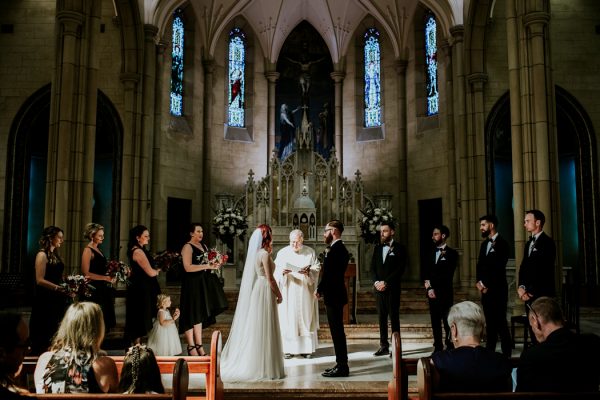 My favourite moment of the day was signing the registry – weird moment I know! But it was a time that I was with my husband, our family-friend Priest and the bridal party joking around and living in the moment. Every time I think about this moment, it brings a smile to my face.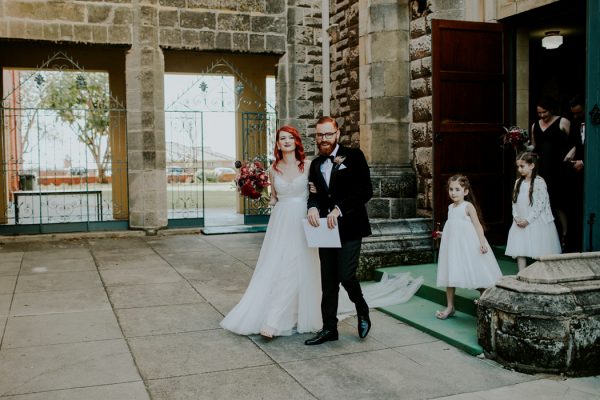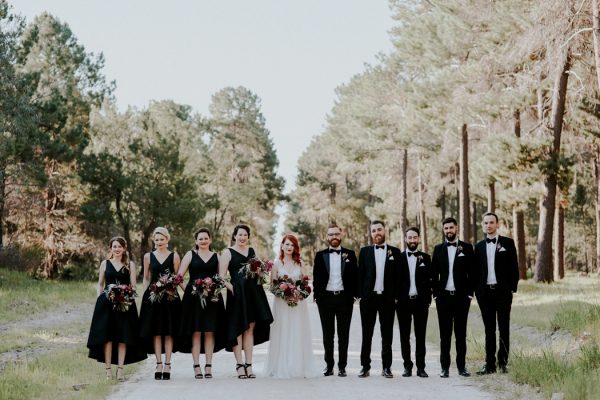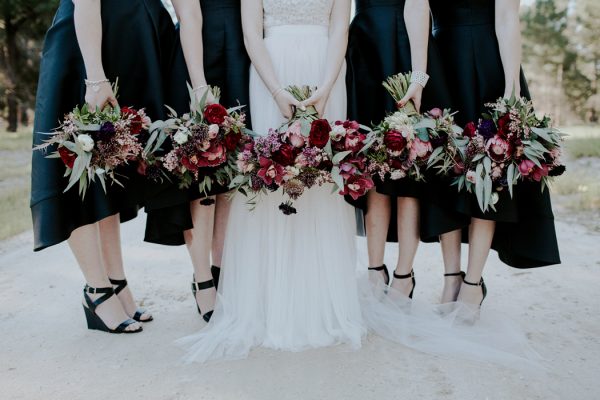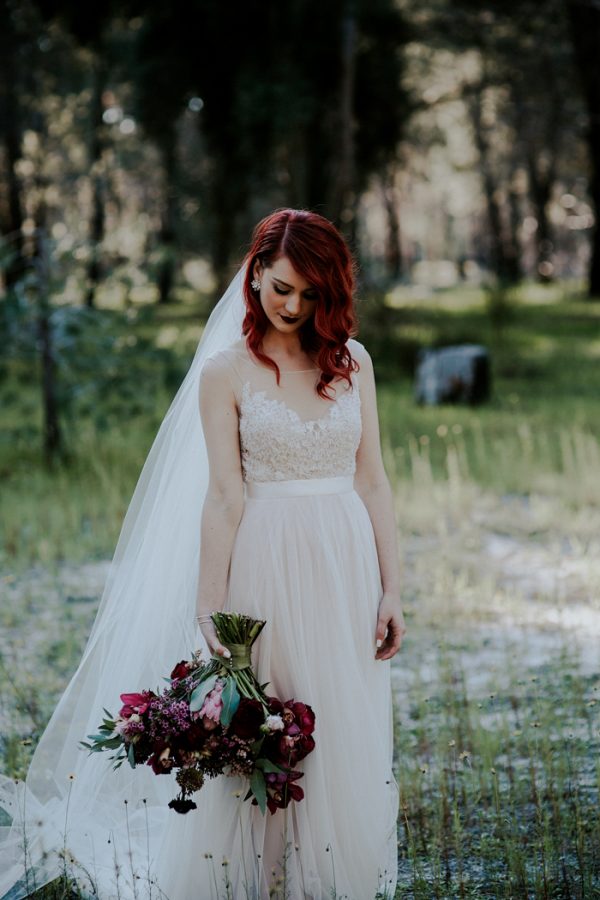 During our photo adventures in the Pines, we had to walk through bush and sand to get to the places we wanted for the photos. My dress (being made out of tulle) collected twigs, leaved, bugs and best of all – branches! You heard me! BRANCHES! Even though this made holes in my dress and made my dress completely dirty, it was a great memory and also task to get all the horrible items out of my dress.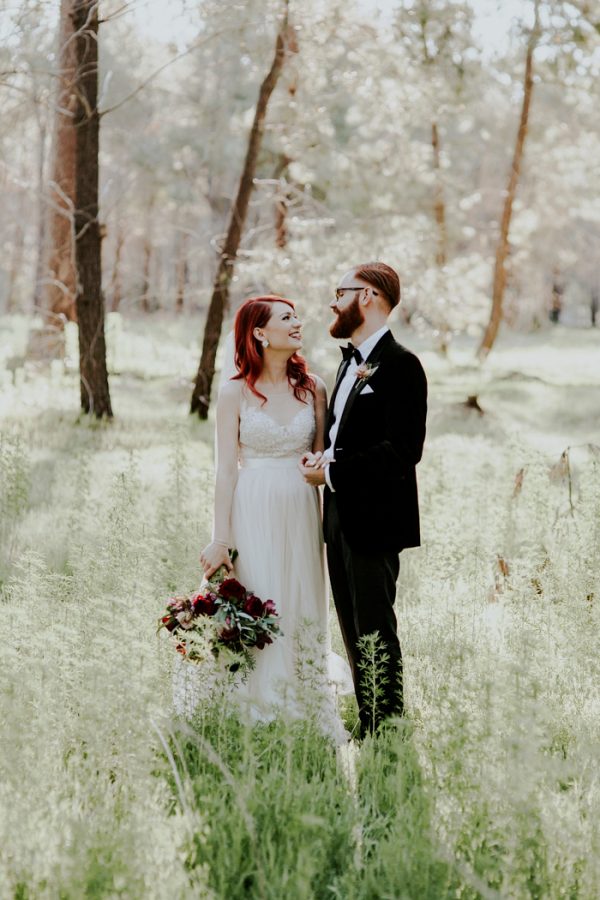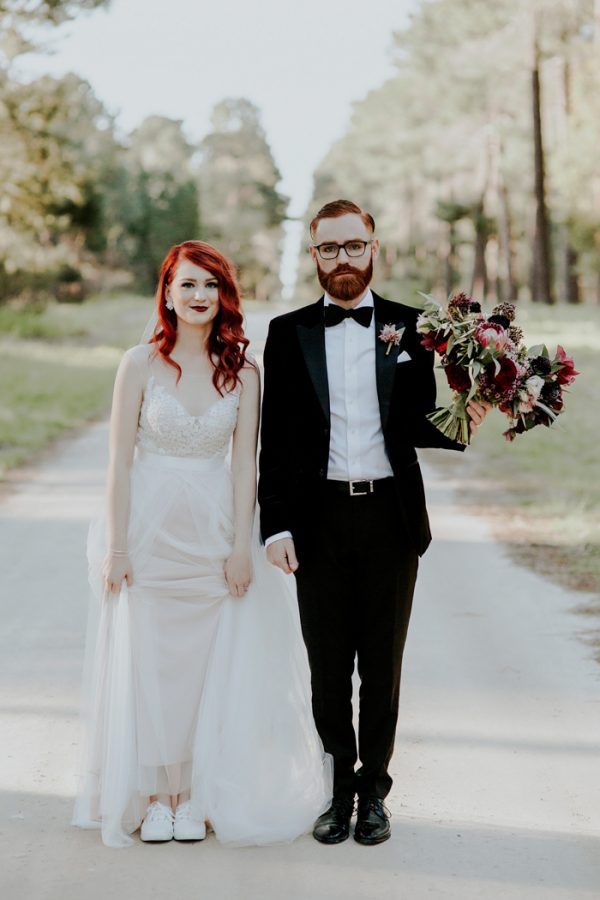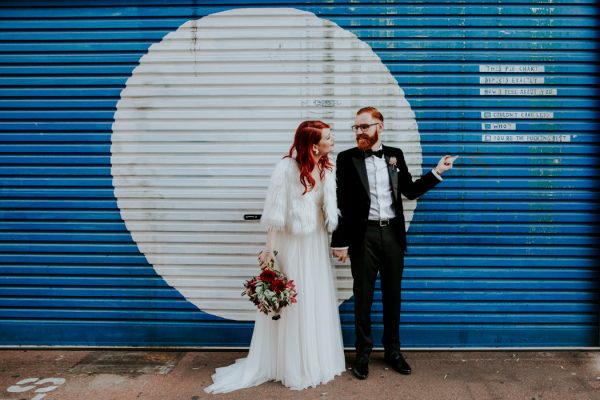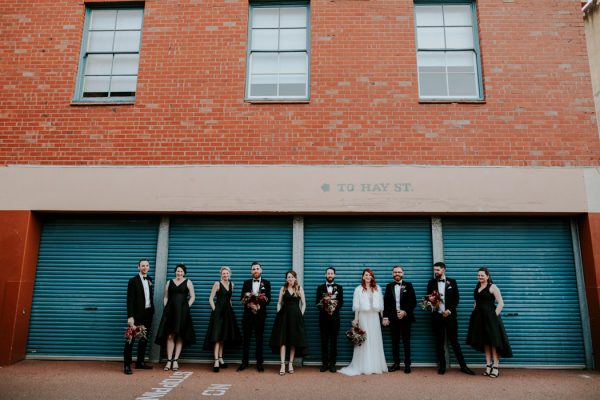 Our photographer Maz was a pleasant and welcoming lady when we first met. She made our first meeting enjoyable and she had thought of more things than what we did. Maz made our day enjoyable as well as relaxing. We didn't have to worry about where we needed to go or what we needed to do. Maz organised this for us which made it stress free however always asked for our input.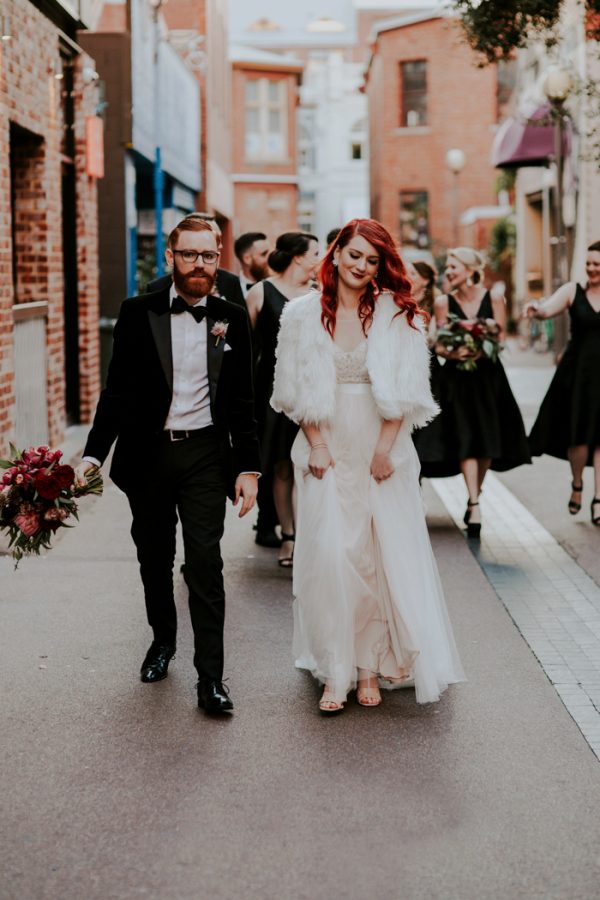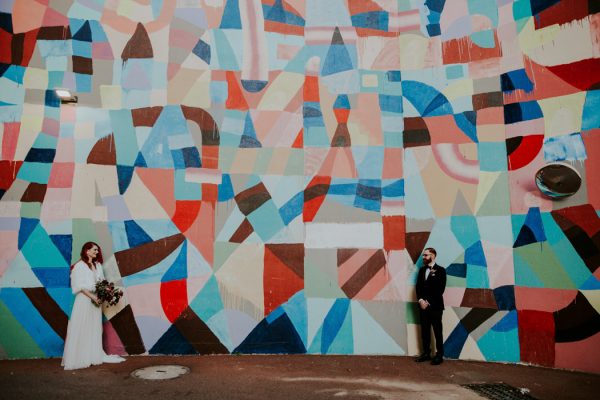 Zack's favourite detail from the day was the welcome sign that he made with my brother. He believes this one piece reflects the meaning of the day and the beginning of us coming together as a married couple.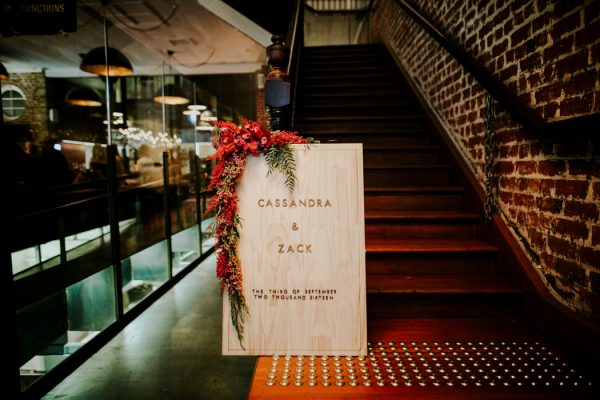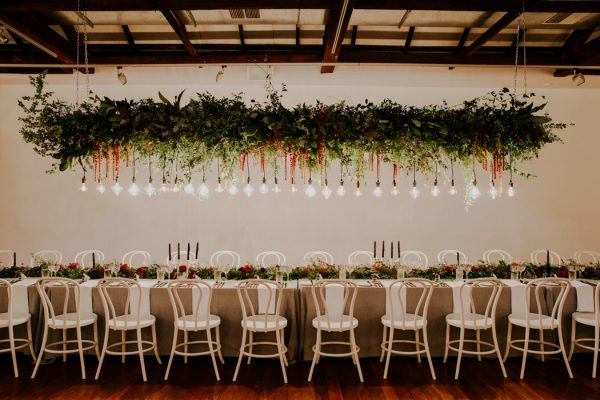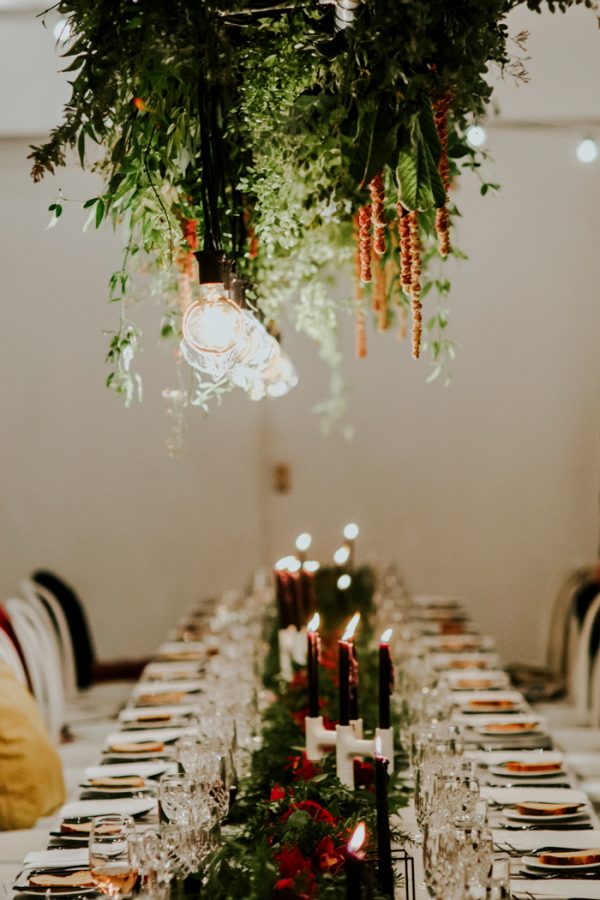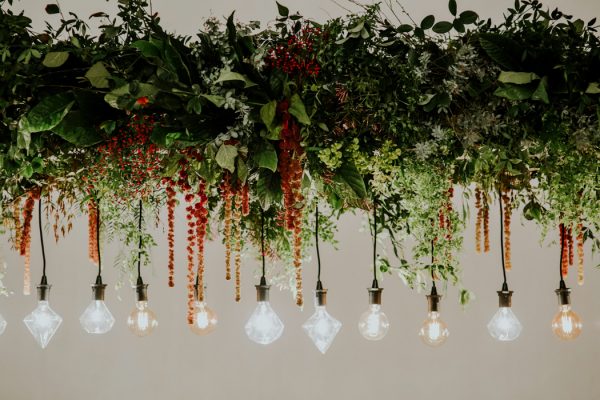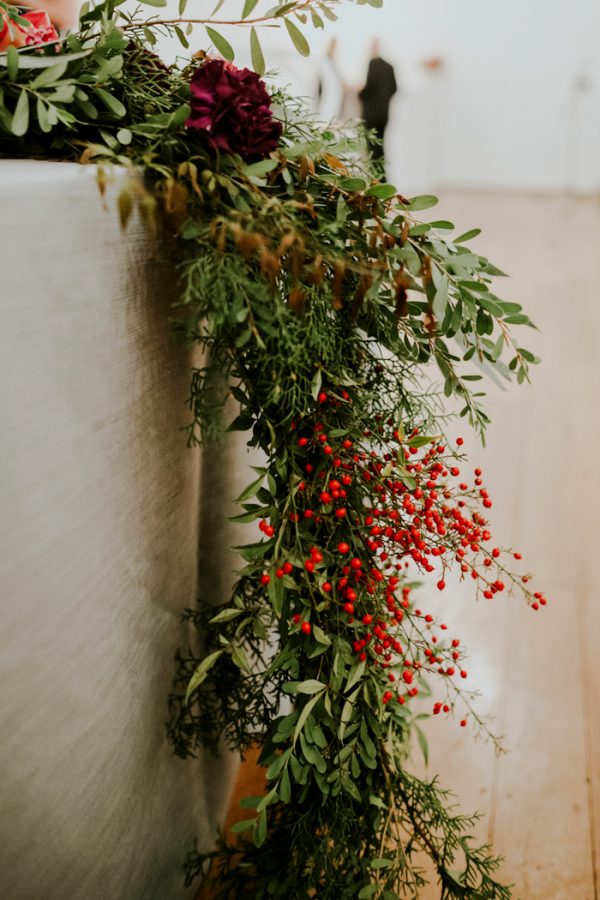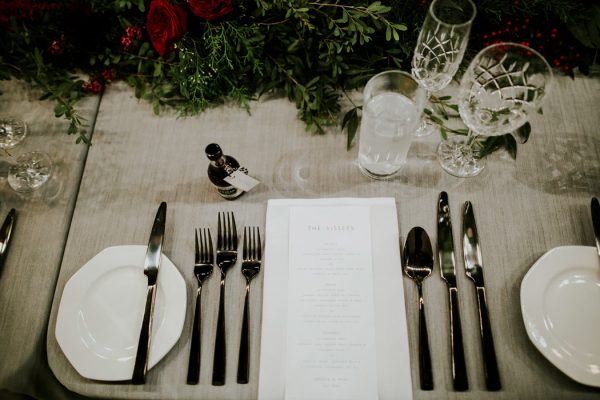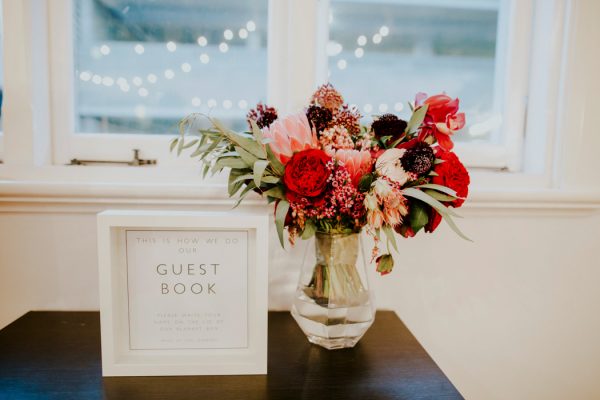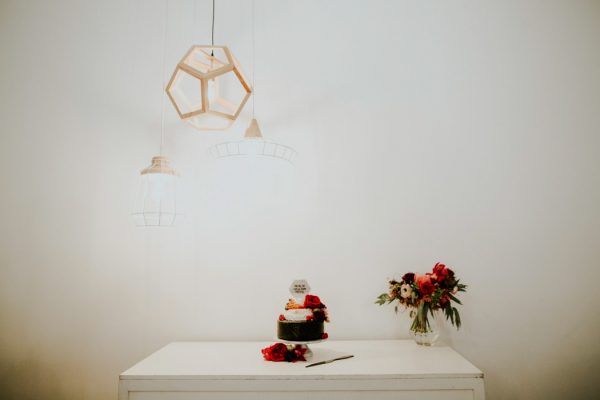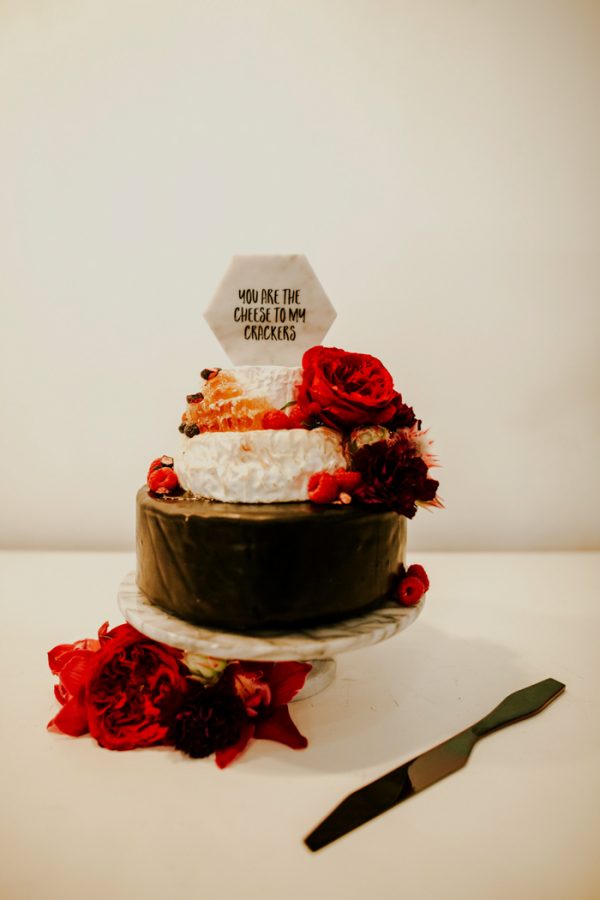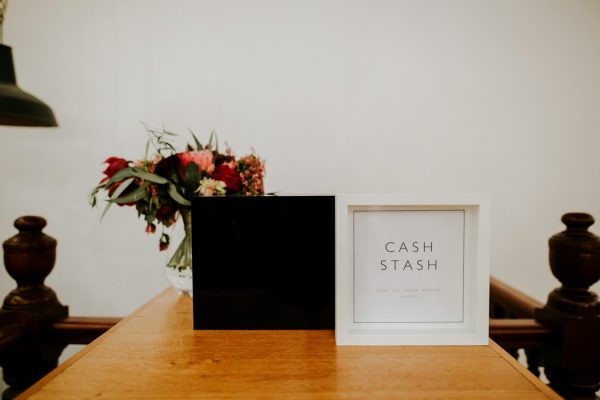 Our advice is to keep open communication. Communicate and communicate some more! Talk through every thing, every decision, every detail – it's amazing how many arguments you avoid and how much you grow together when you communicate well. We resolved many possible problems quickly and in most cases, it led to something that was better than what one of us could originally plan or want.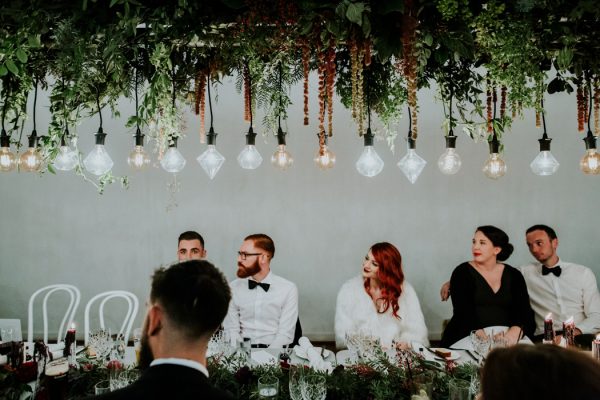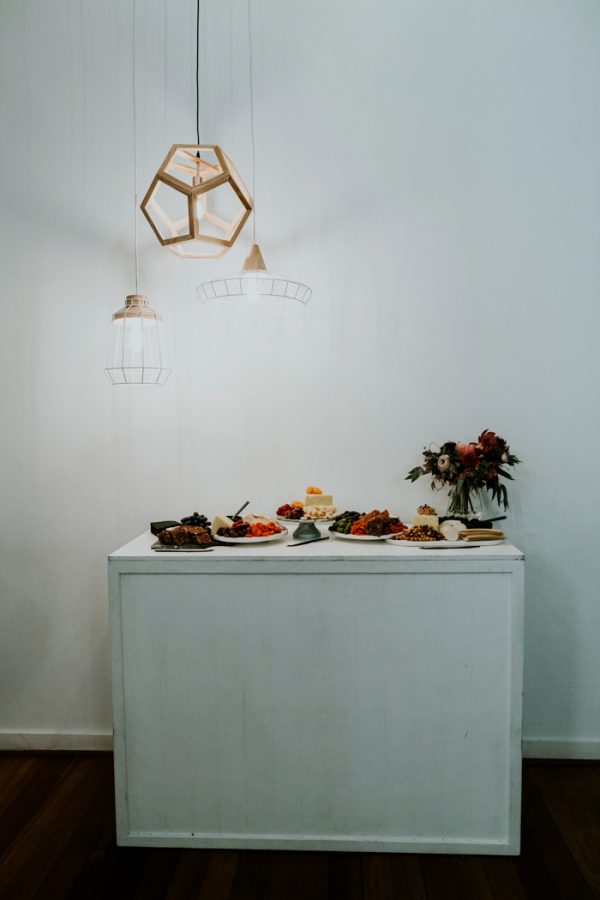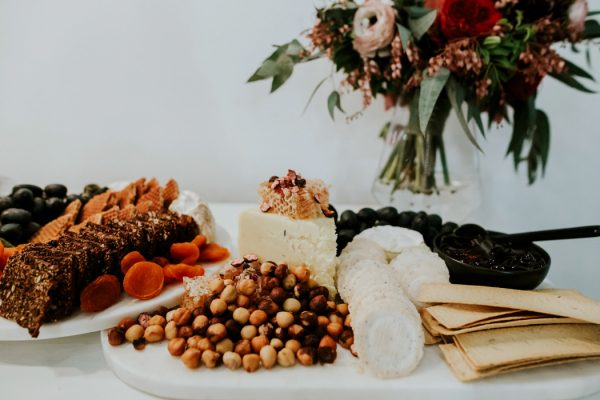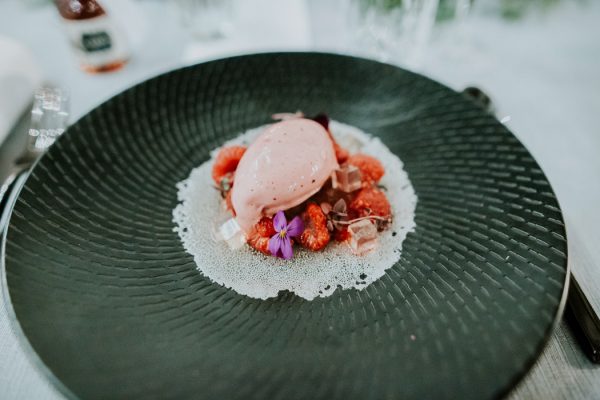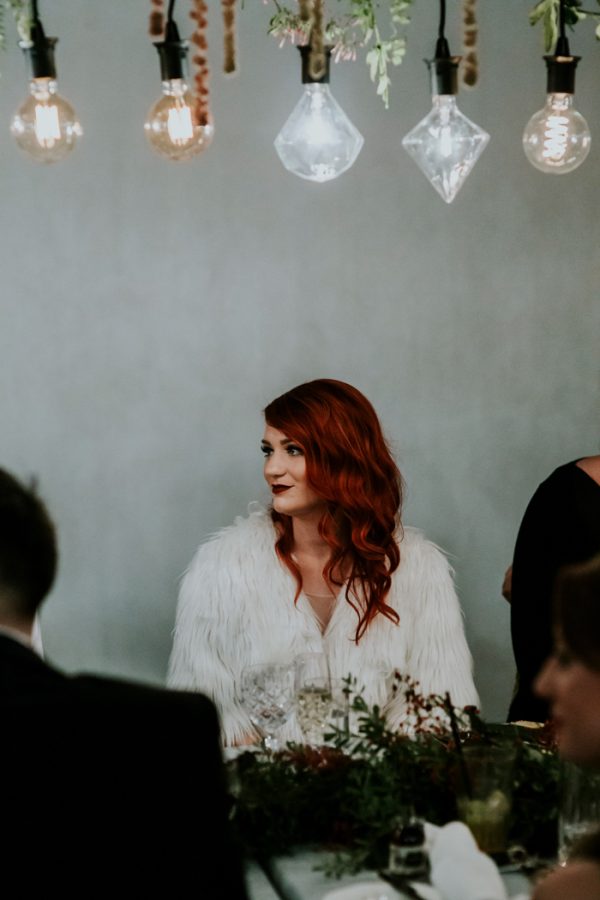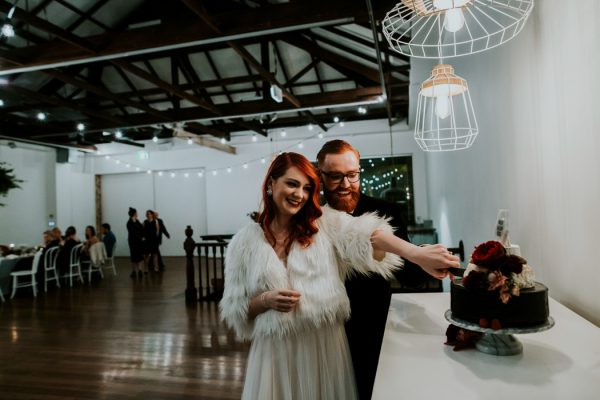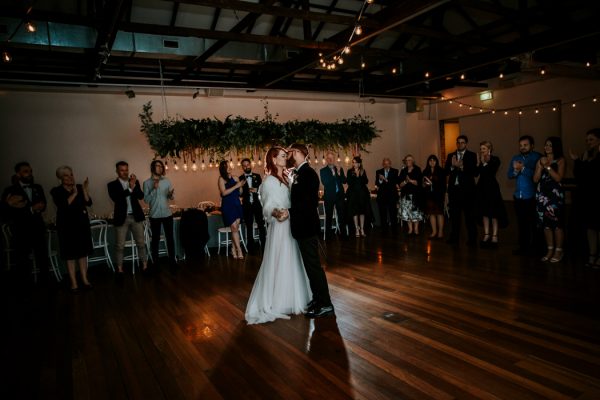 Congratulations to Cas and Zack, and a very special thanks to Junebug member LiFe Photography for sharing their wedding with us. Want more super cool Perth wedding inspiration? Then you've got to see this neutral-colored wedding at Lamont's Bishops House that's far from boring!