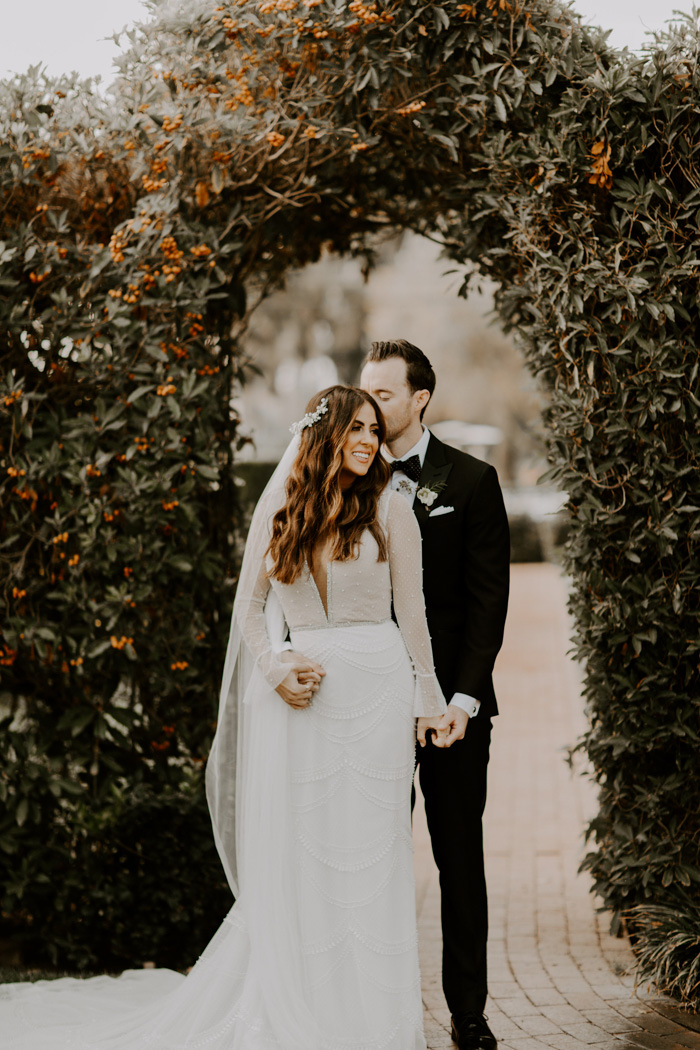 Abby and Tommy made black-tie elegance look unbelievably approachable and contemporary in their Riviera Mansion wedding! This California couple and their talented designer/florist, Layne Kula, used the classic black, white, gold, and green palette to accentuate the gardens where they hosted both the ceremony and reception. The goal was to create a formal look with a fun party vibe, and they nailed it! One of the most memorable details of this special day was Abby's custom gown, which she helped design with Anomalie, and combined that same formal, contemporary feel. Everything about this California wedding was swoon-worthy and, luckily for us, By Amy Lynn Photography was there to capture it all!
The Couple:
Abby and Tommy
The Wedding:
Riviera Mansion, Santa Barbara, California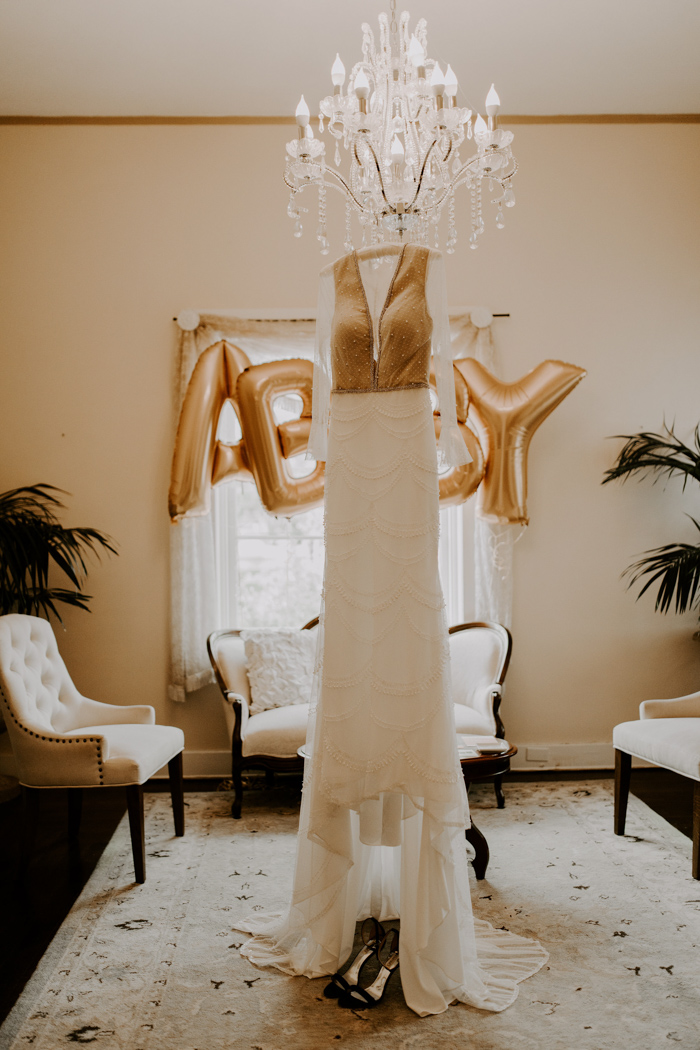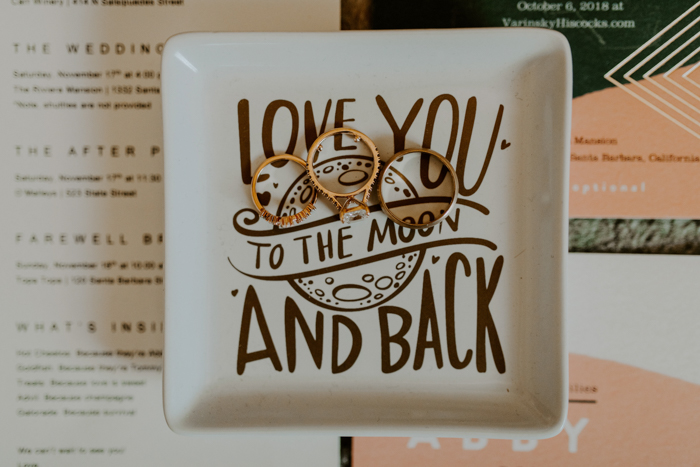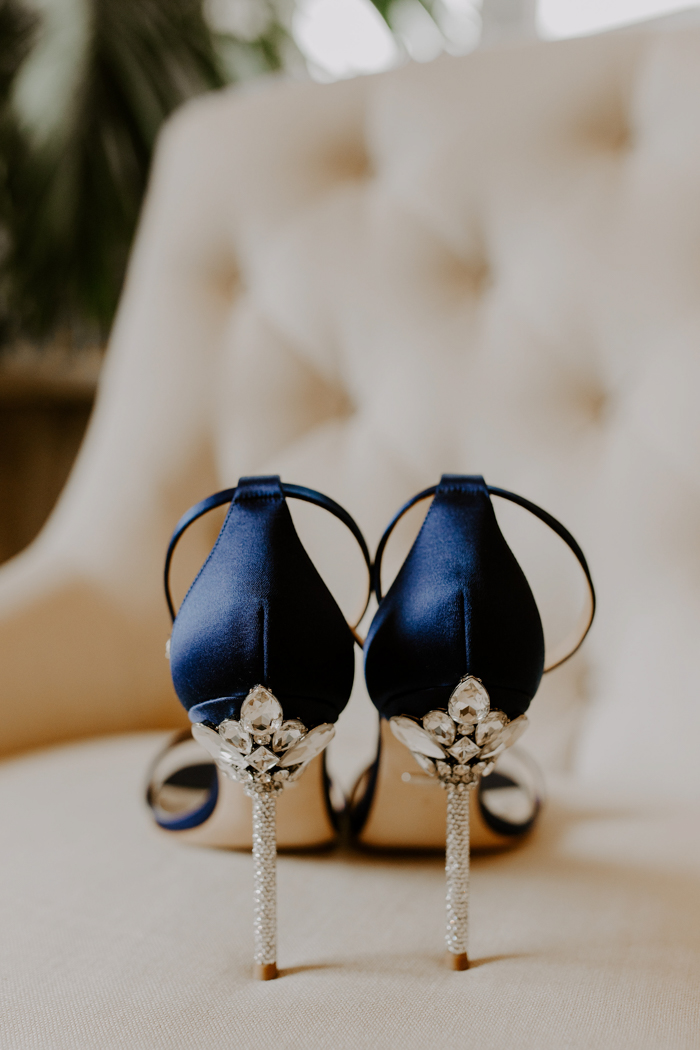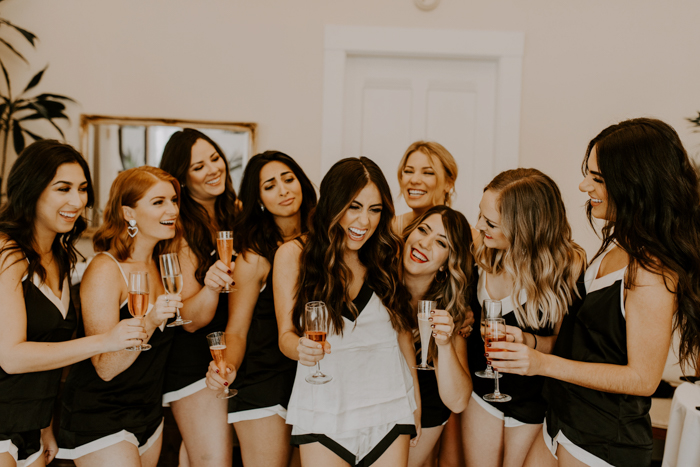 While planning our wedding, the most important thing was to create a memorable weekend for all of our guests, not just our immediate family and bridal party. We were so appreciative of everyone traveling to Santa Barbara for the weekend and wanted to make sure it felt like a fun vacation for all from arrival all the way through brunch Sunday morning! We also wanted to honor wedding traditions, but with a few twists that spoke to us as a couple.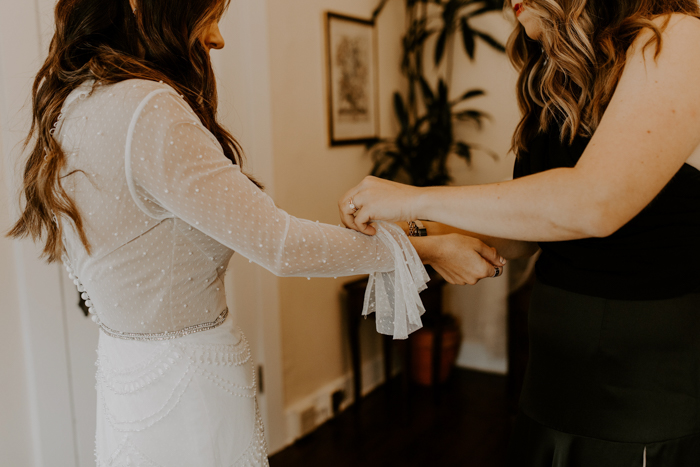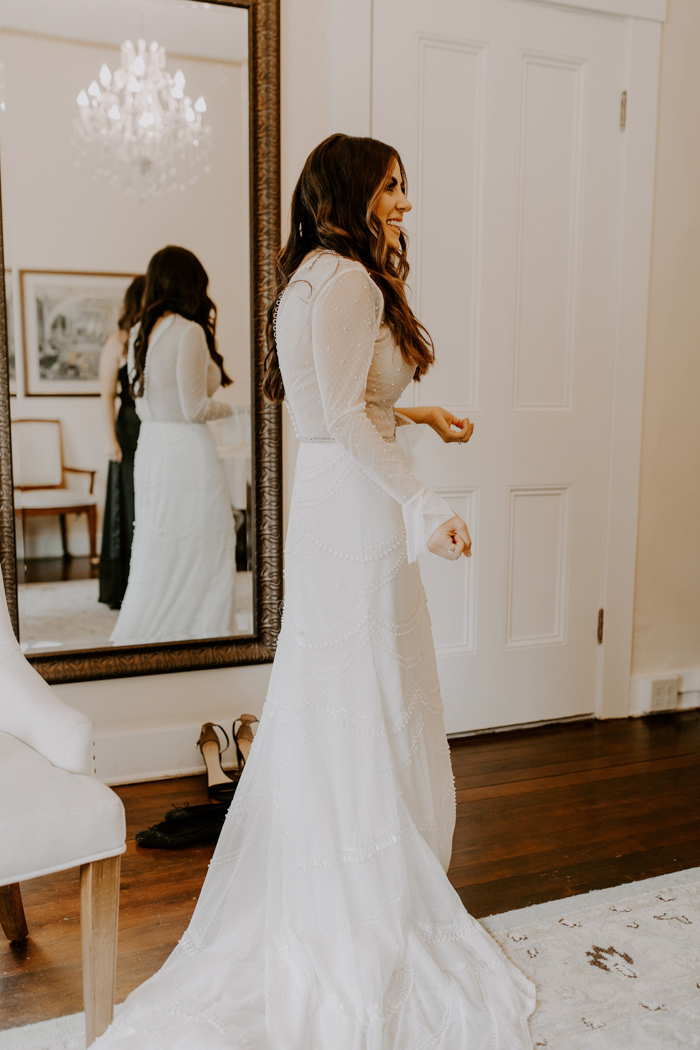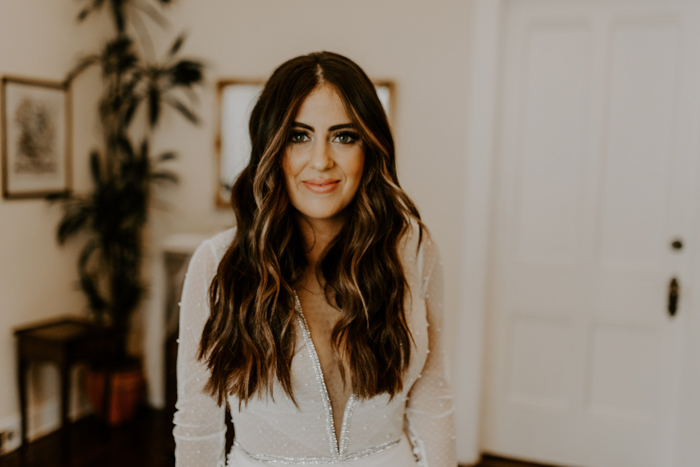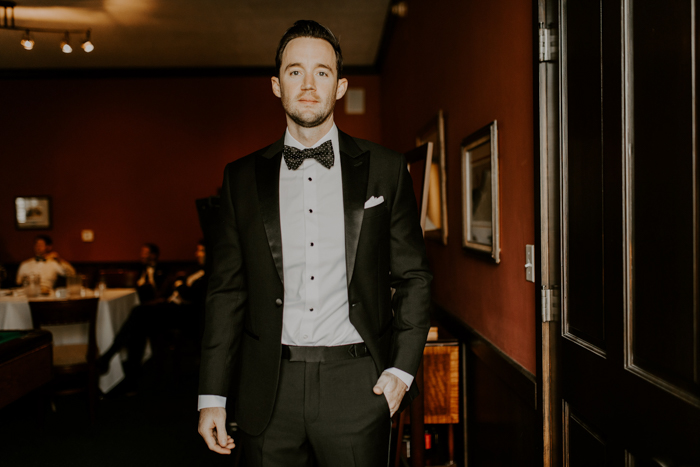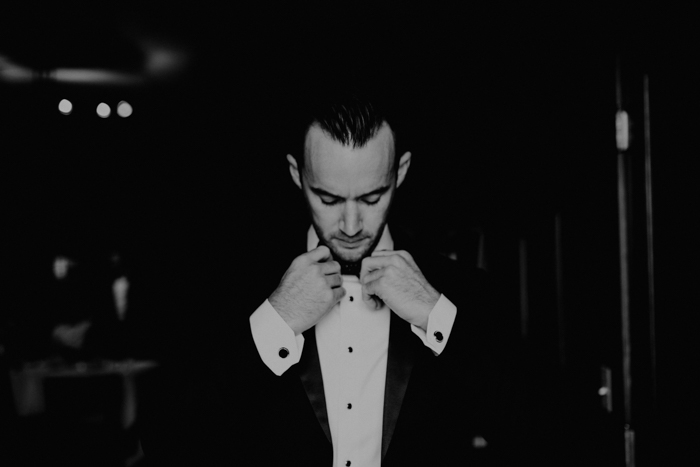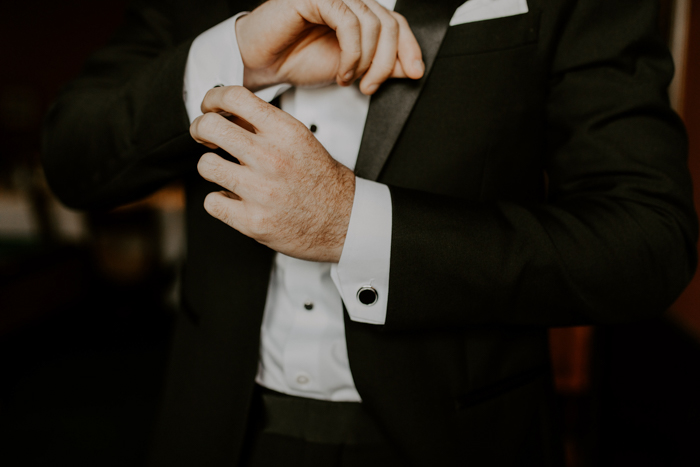 We both went to UC Santa Barbara, so Santa Barbara as a location was sort of a no brainer. We are more city than beachy people, so we were looking for a venue that felt like a chic, downtown estate. The Riviera Mansion's location was what originally piqued our interest, and their team of true event experts took us over the line.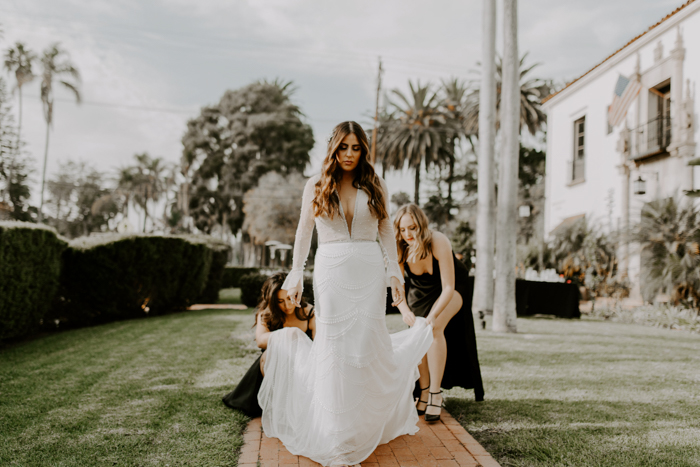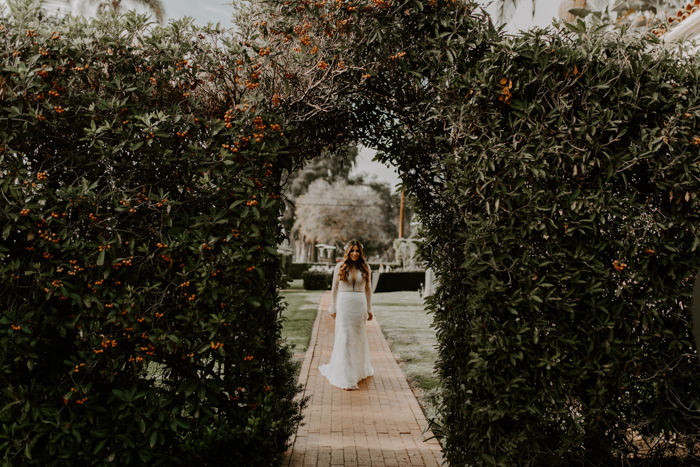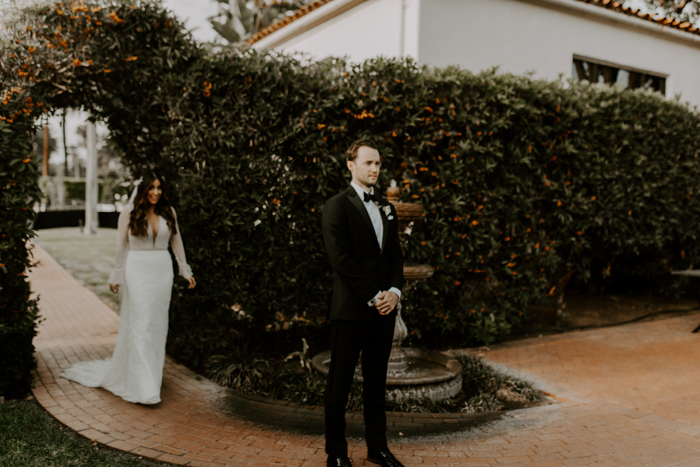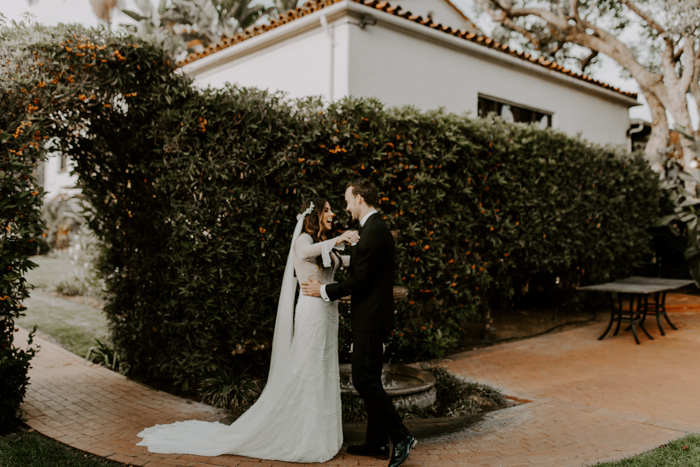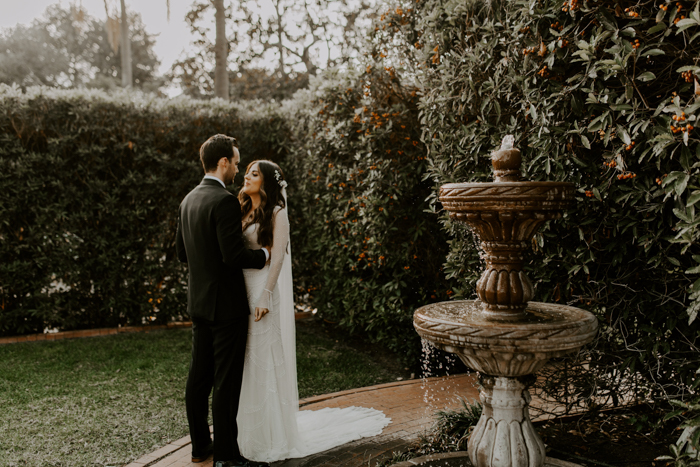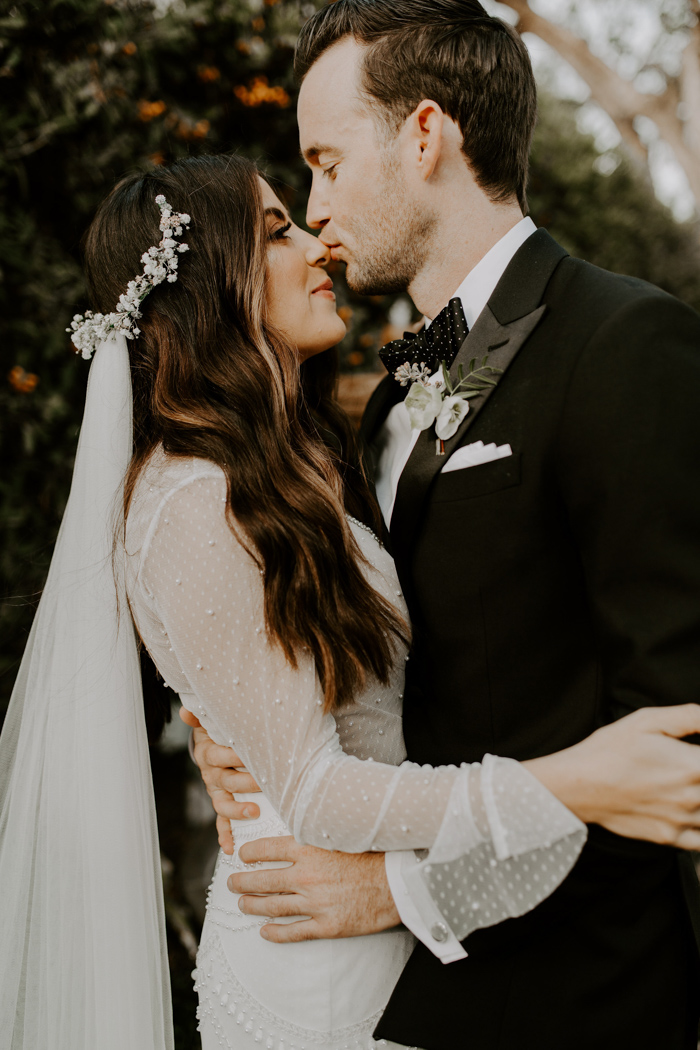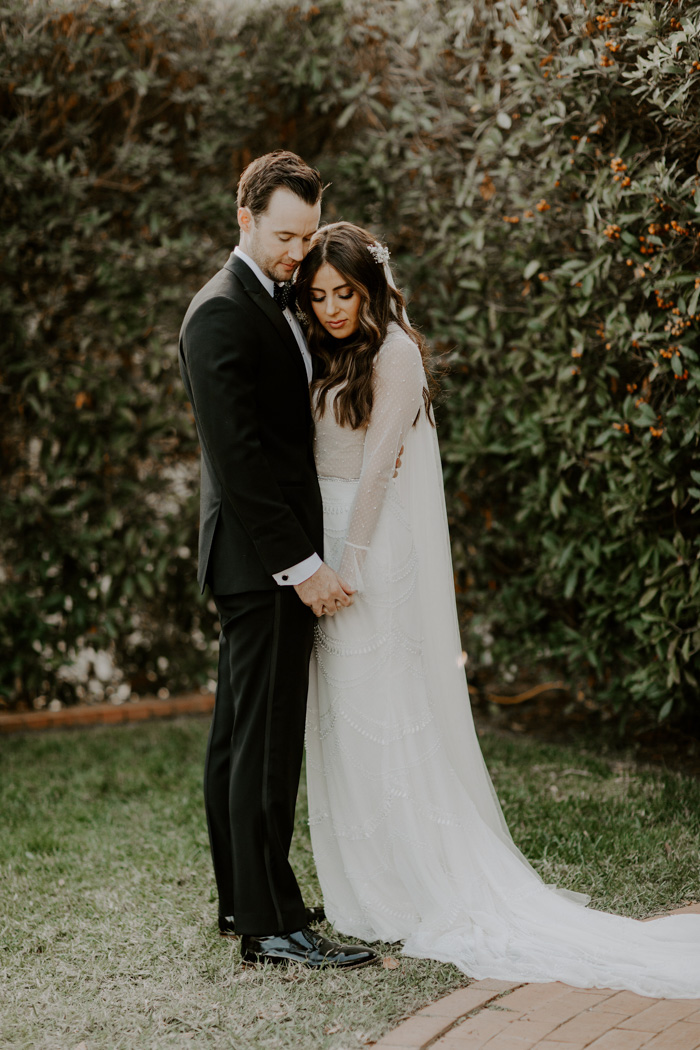 To personalize our ceremony, both Abby's mom and dad walked her down the aisle; it was important to her to include them both. Tommy's sister, Meghann was our officiant and she couldn't have done a more perfect job summarizing us as a couple! We also wrote our own vows, which we felt helped us articulate what marriage meant to us in a more personal way. Abby's family is Jewish, so it meant a lot to them that glass was broken during the ceremony. But, to put a feminist twist on the tradition, Abby chose to break the glass as opposed to Tommy!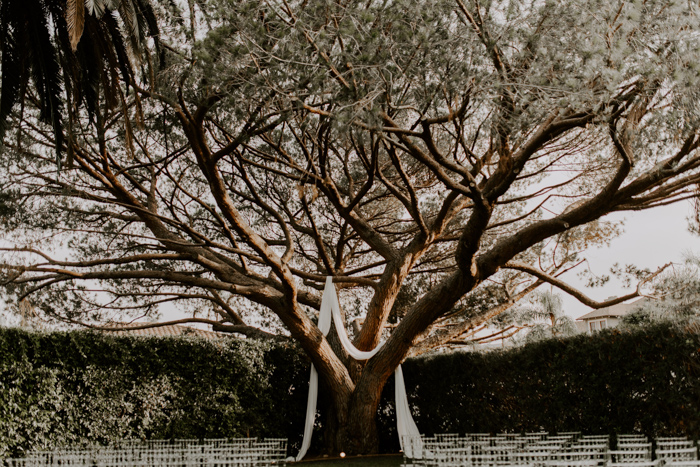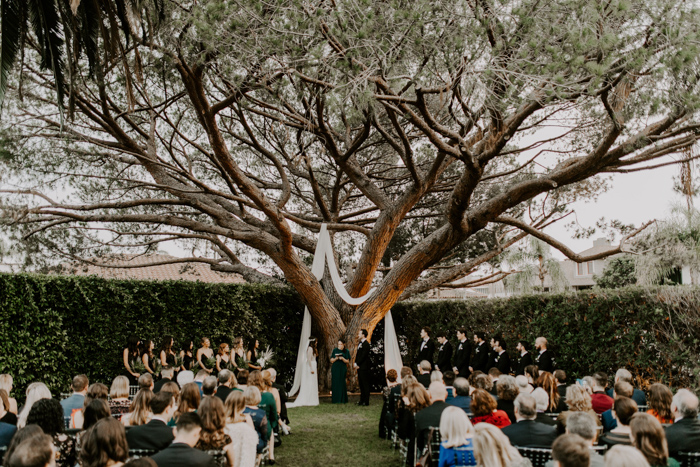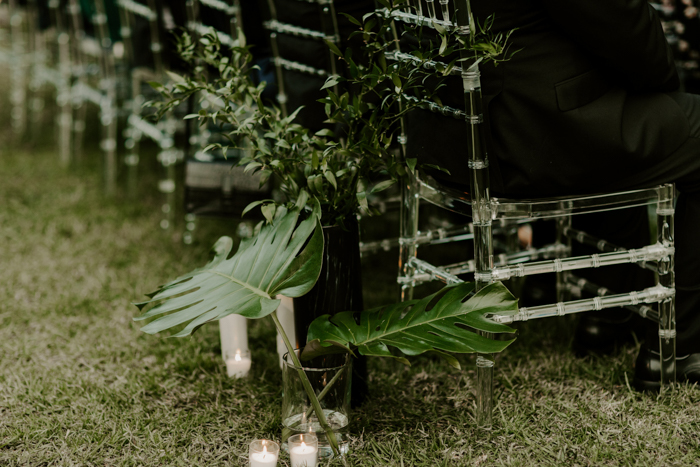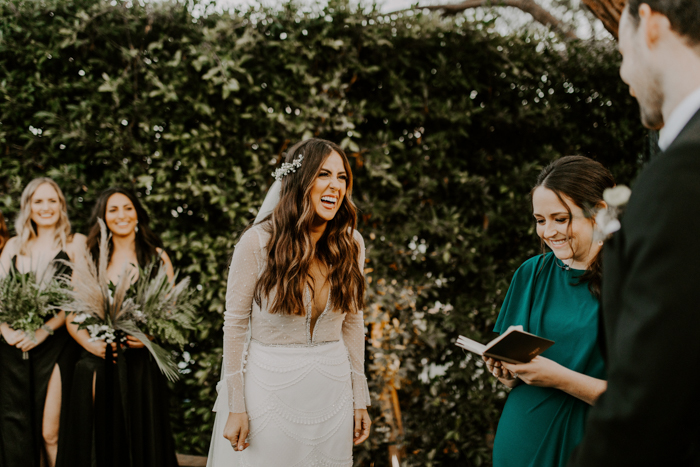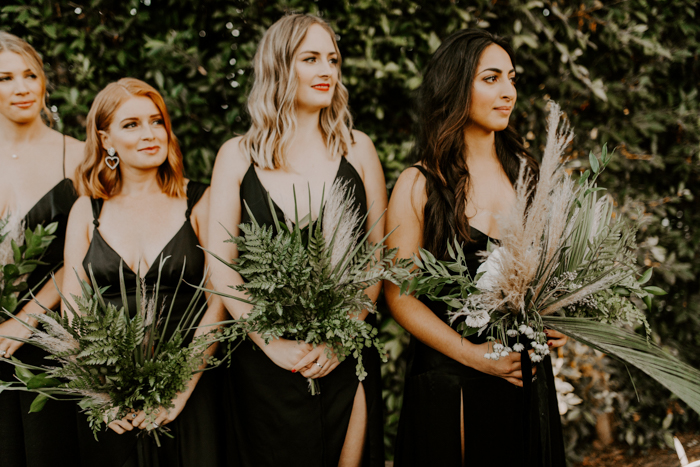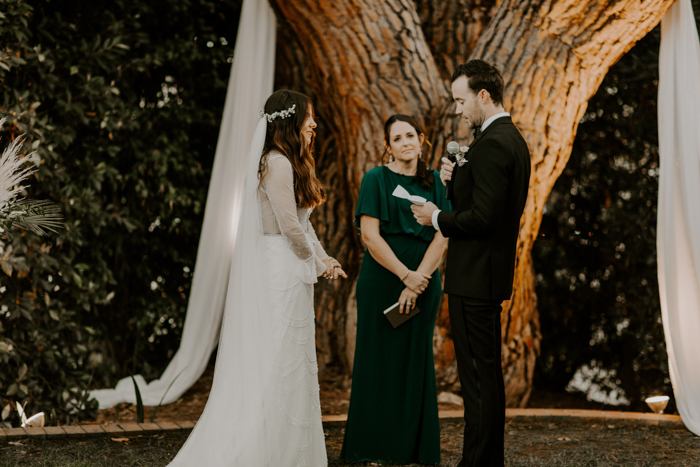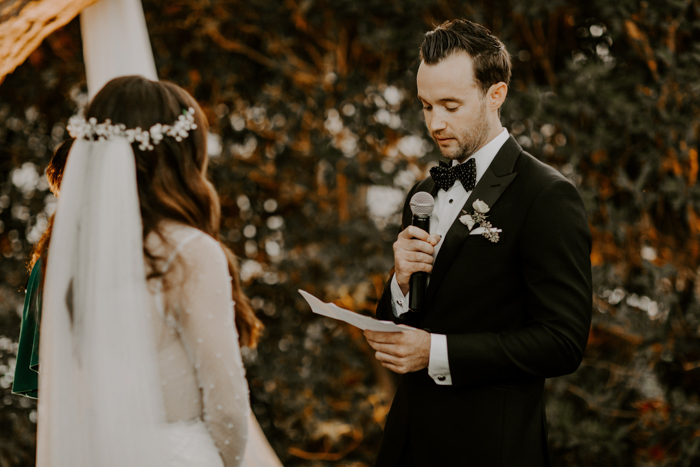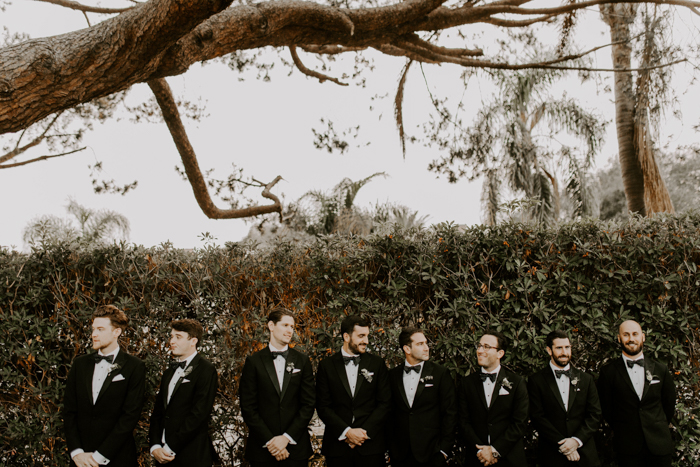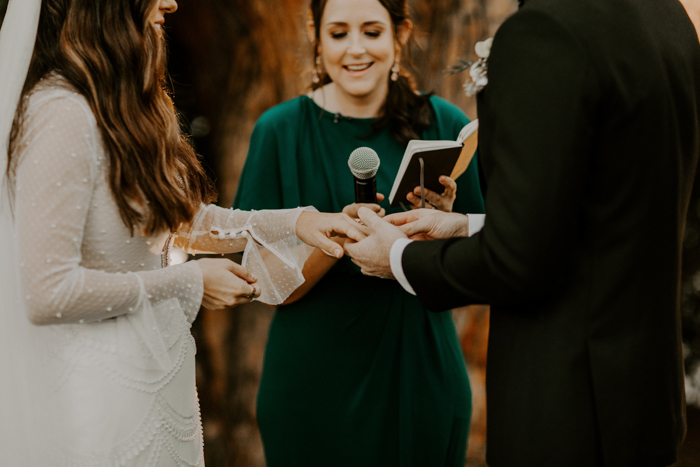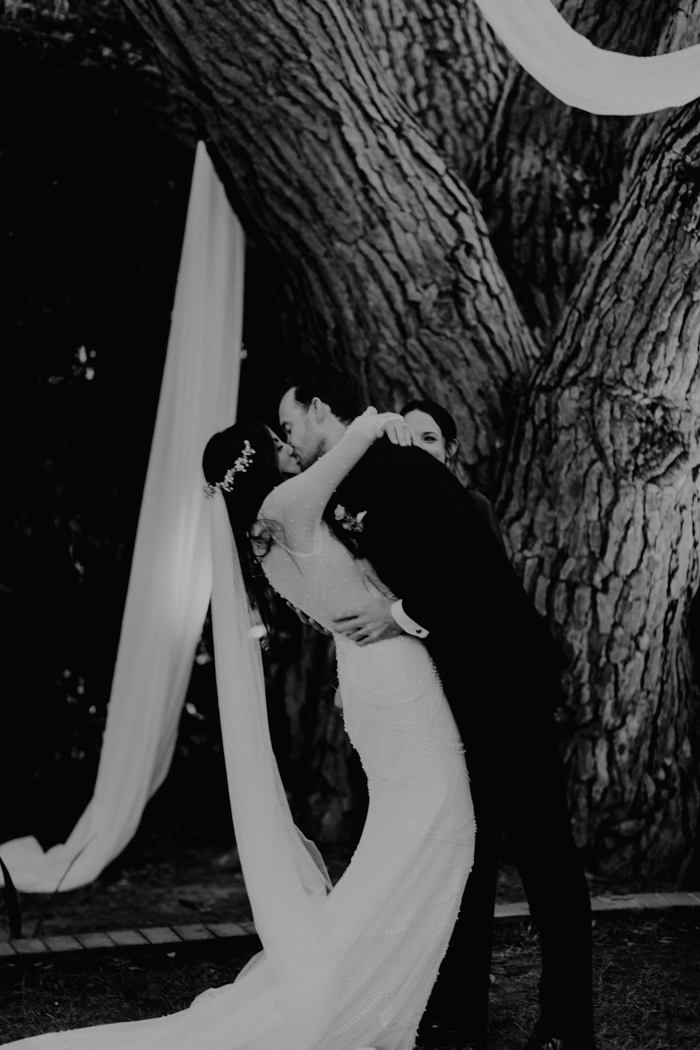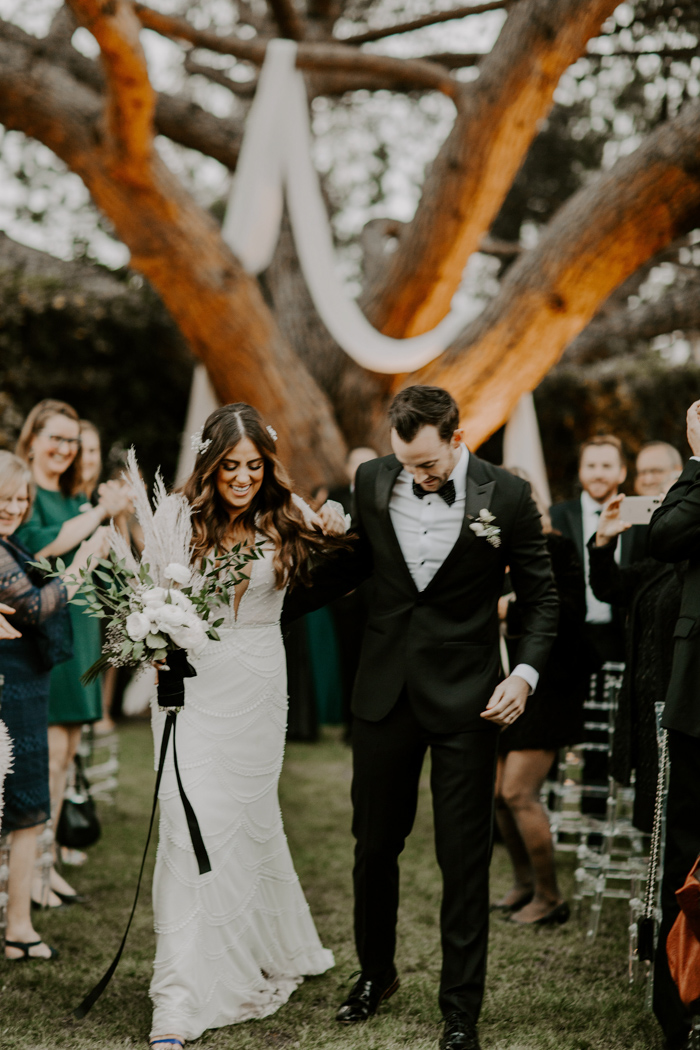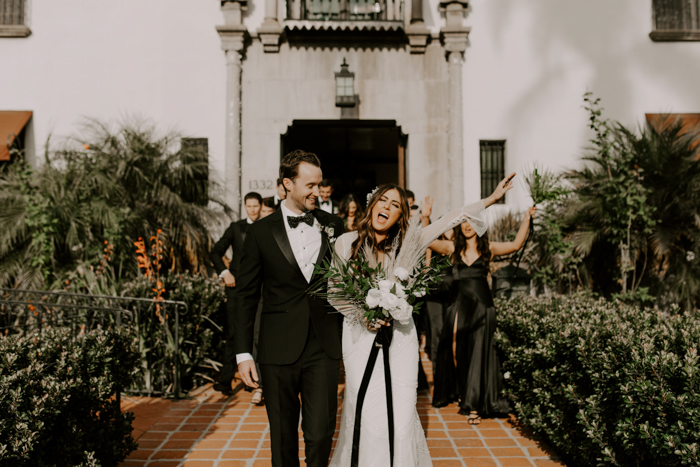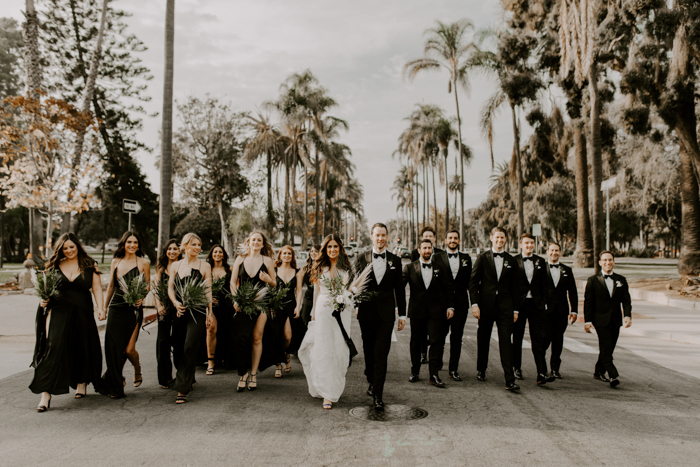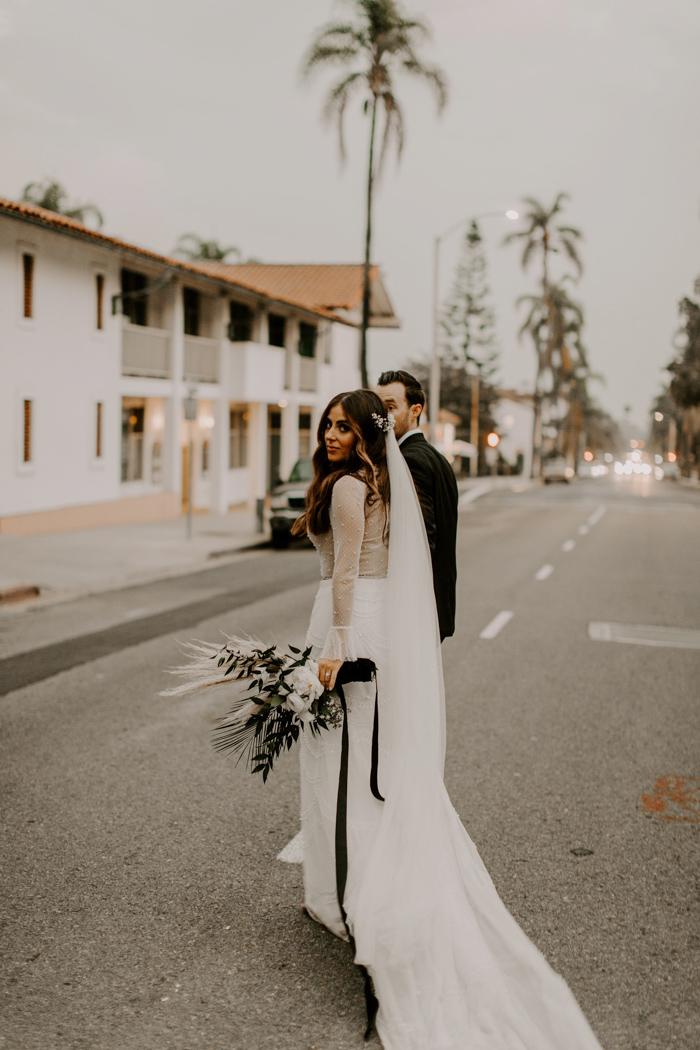 Abby works in the fashion industry, so the dress was a major decision! She knew she wanted something unique and wanted to avoid traditional wedding materials like delicate lace. She worked with Anomalie, which is a custom dress company based in San Francisco, and they totally nailed her very specific vision. Her hair and makeup team executed the perfect balance of elevated yet glamorous!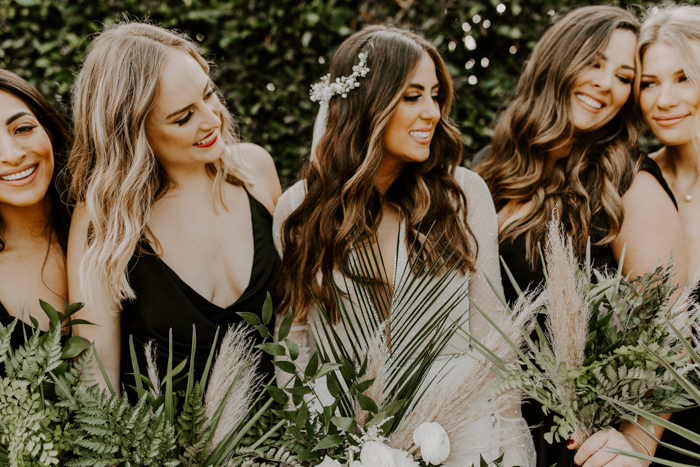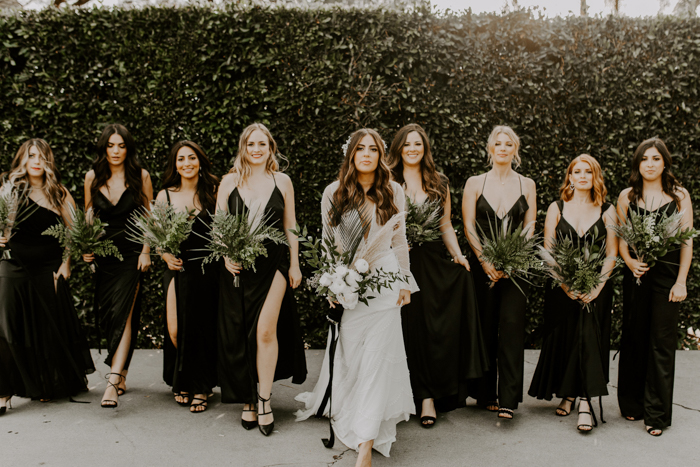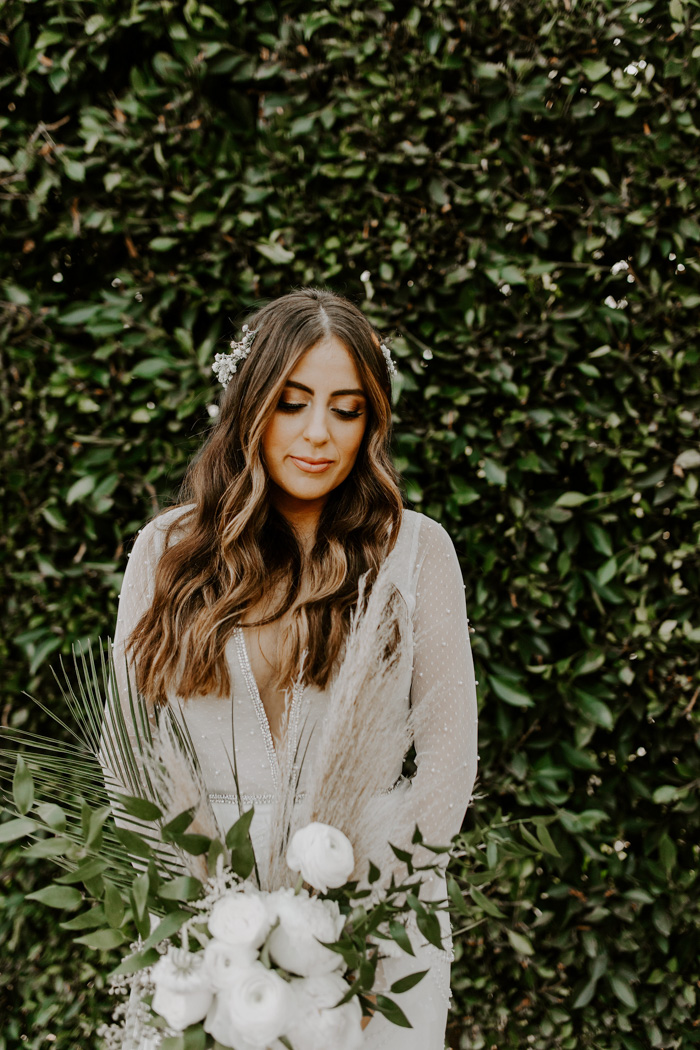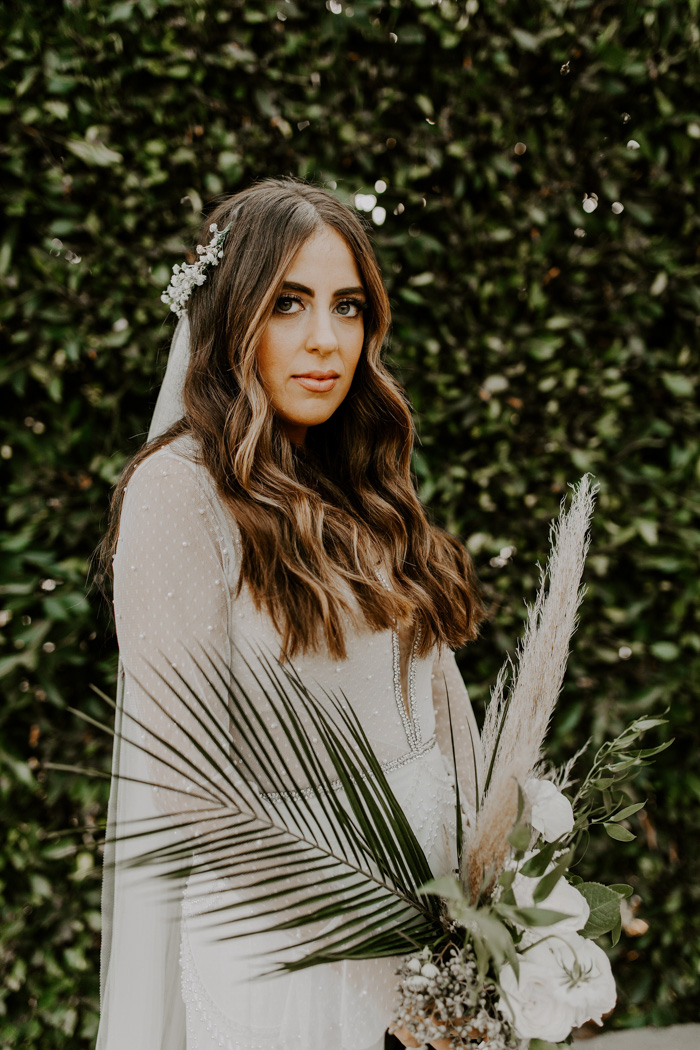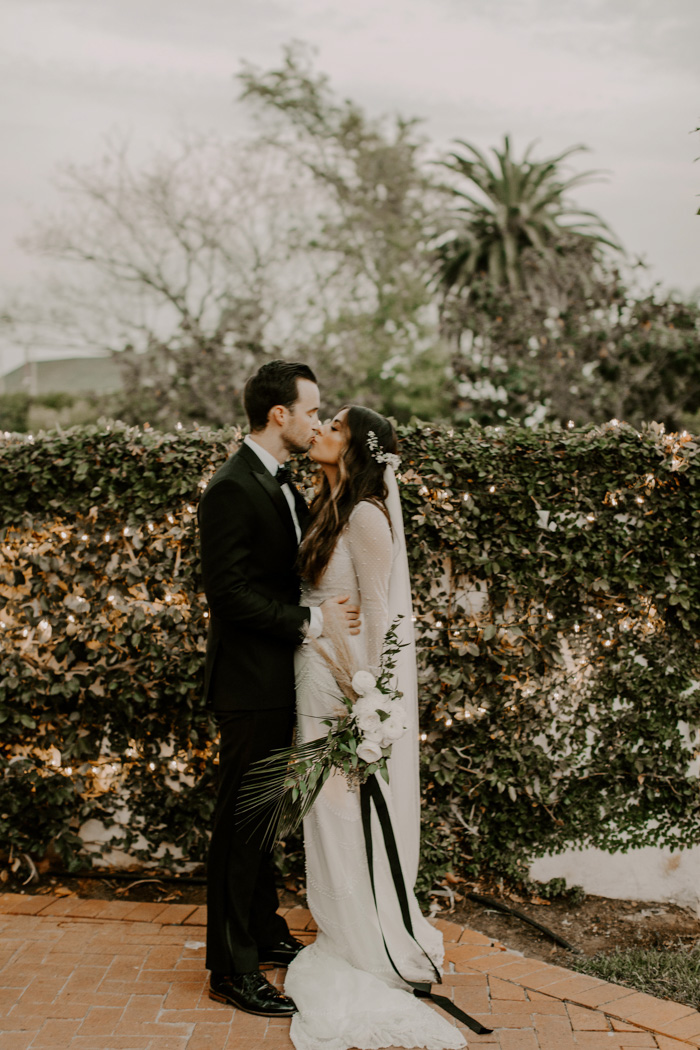 Our photographer, Amy, was incredible! We chose her because her aesthetic is unparalleled and we knew she would capture the best magic. She was creative, funny, and kept us on track. We have photos of the sweet, intimate moments as well as styled shots of a brigade of groomsmen and bridesmaid taking the streets of Santa Barbara by storm.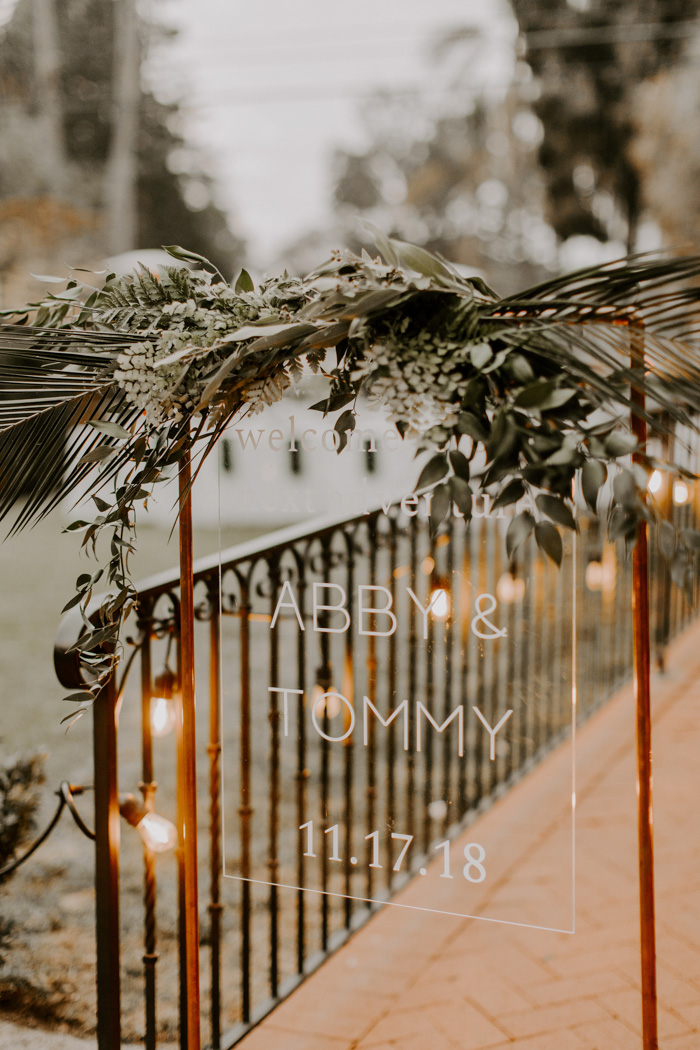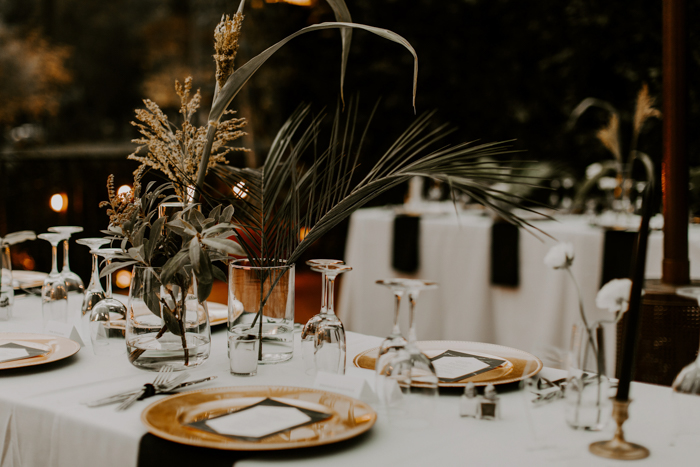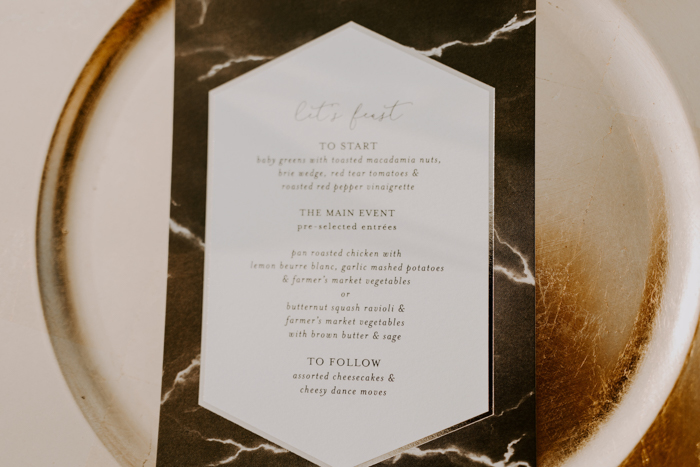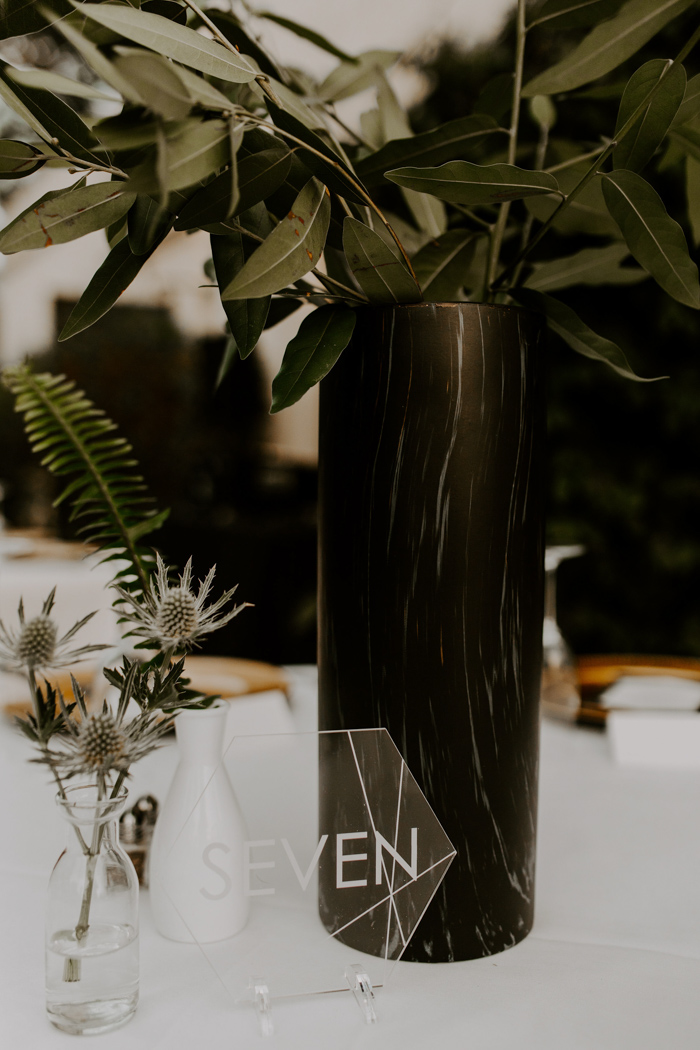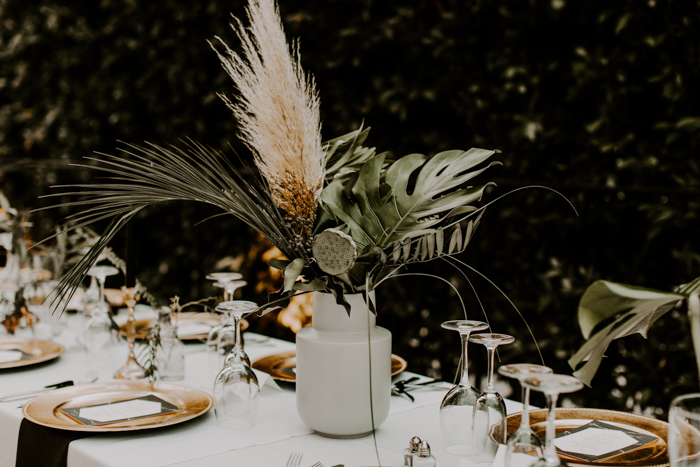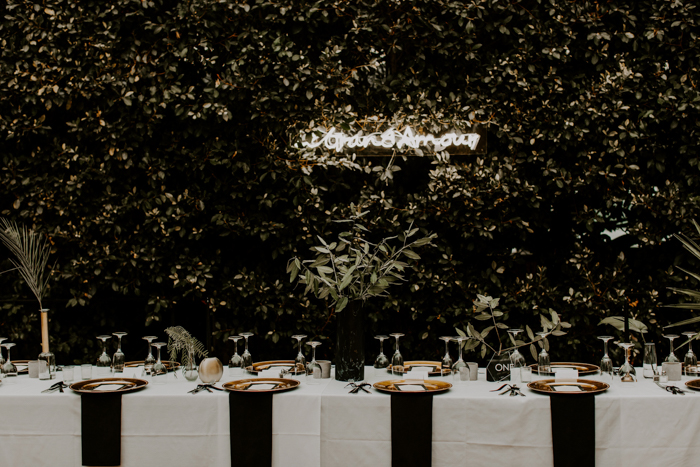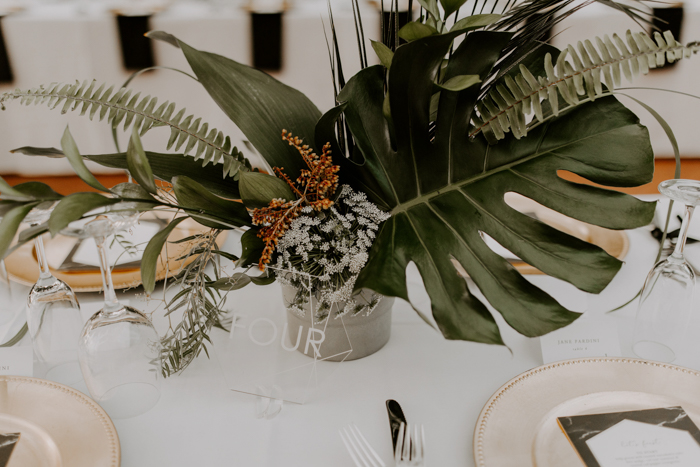 The seating chart was a huge DIY project. We knew we wanted something interactive and went with a large, self-standing wall that said: "Find your party animal!" The wall had gold animals that held the seating arrangements up, and all of the animals were hand painted. They were just plastic toys from Amazon, and they totally transformed with a little paint!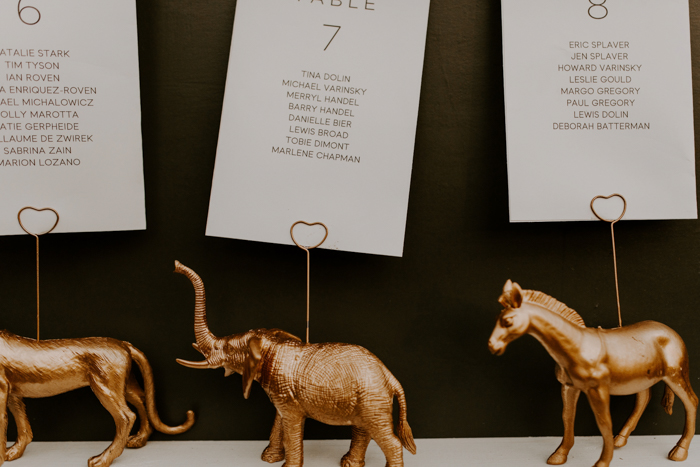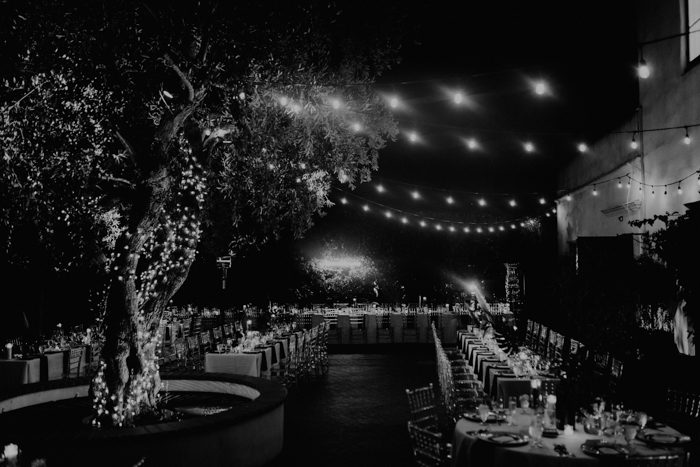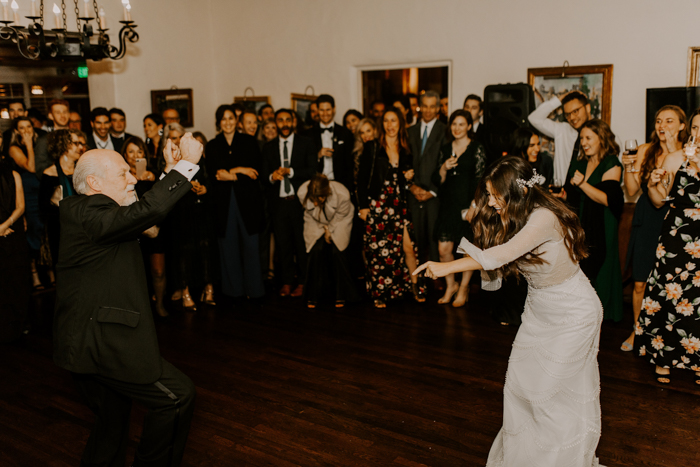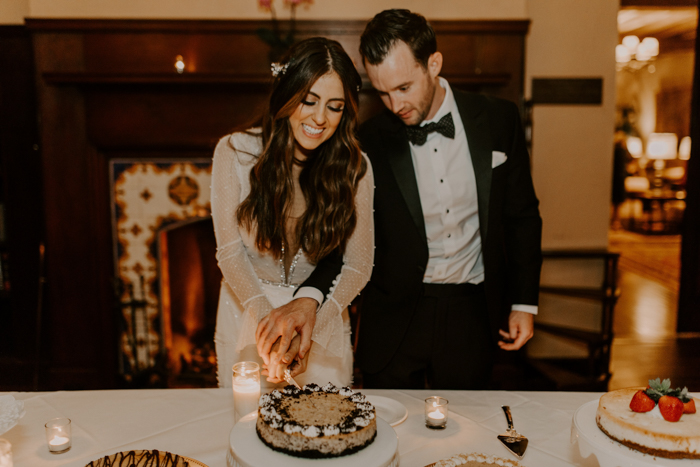 Congratulations to Abby and Tommy, and a big thanks to By Amy Lynn Photography for sharing this Riviera Mansion wedding with Junebug! Love black-tie weddings? This black-tie Palm Springs elopement took an In-N-Out detour!