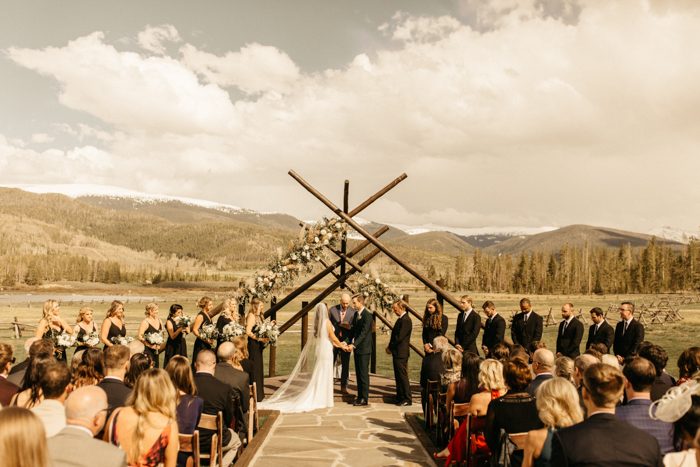 Calling all boho babes! Kellie and Tommy's wedding at Devil's Thumb Ranch showcased the beauty of Colorado and added a glamorous, rustic twist to traditional bohemian chic style. Calluna Events planned this couple's day and assembled the most amazing team of vendors to pull it all off! Project Floral infused lots of greenery and, our favorite, pampas grass with touches of simple white roses that added a little romance to the wooden altar at Devil's Thumb Ranch's ceremony site. The couple loved that their family and friends could all stay on-property at the resort — and, we must note that their wedding party looked top-notch dressed in all black with the girls dresses custom made by designer Kathryn Wen and the guys in Alain Dupetit. We are hopelessly in love with every moment of Kellie and Tommy's day and the way Lindsey Boluyt captured it all!
The Couple:
Kellie & Tommy
The Wedding:
Devil's Thumb Ranch, Tabernash, Colorado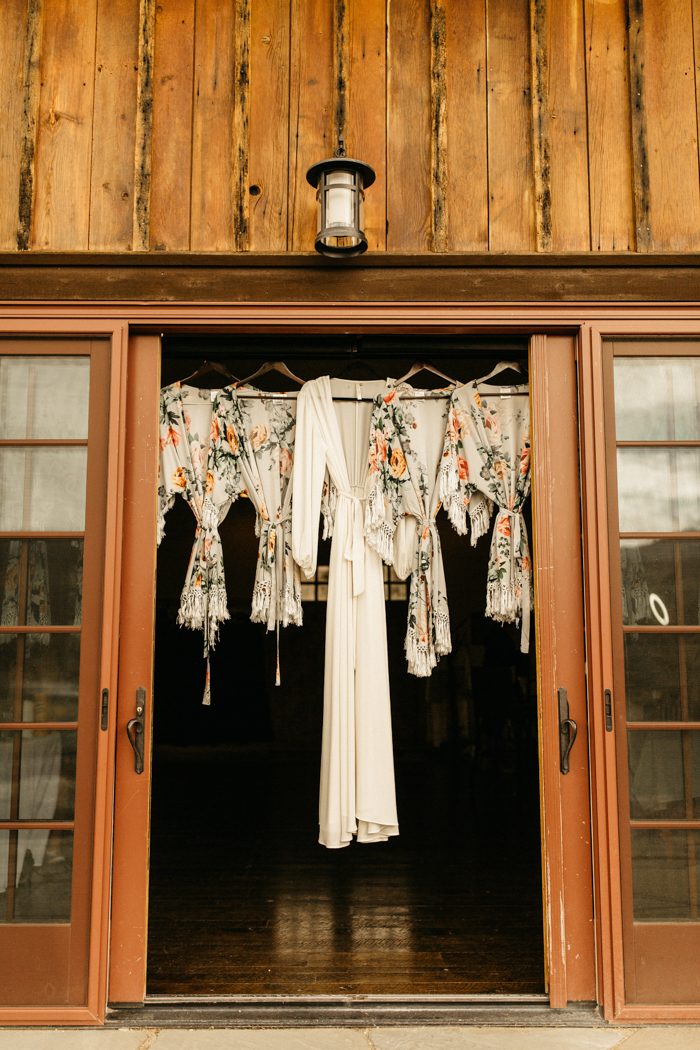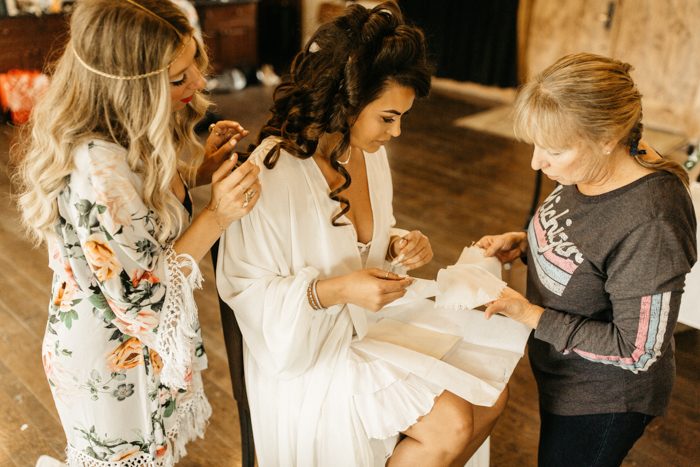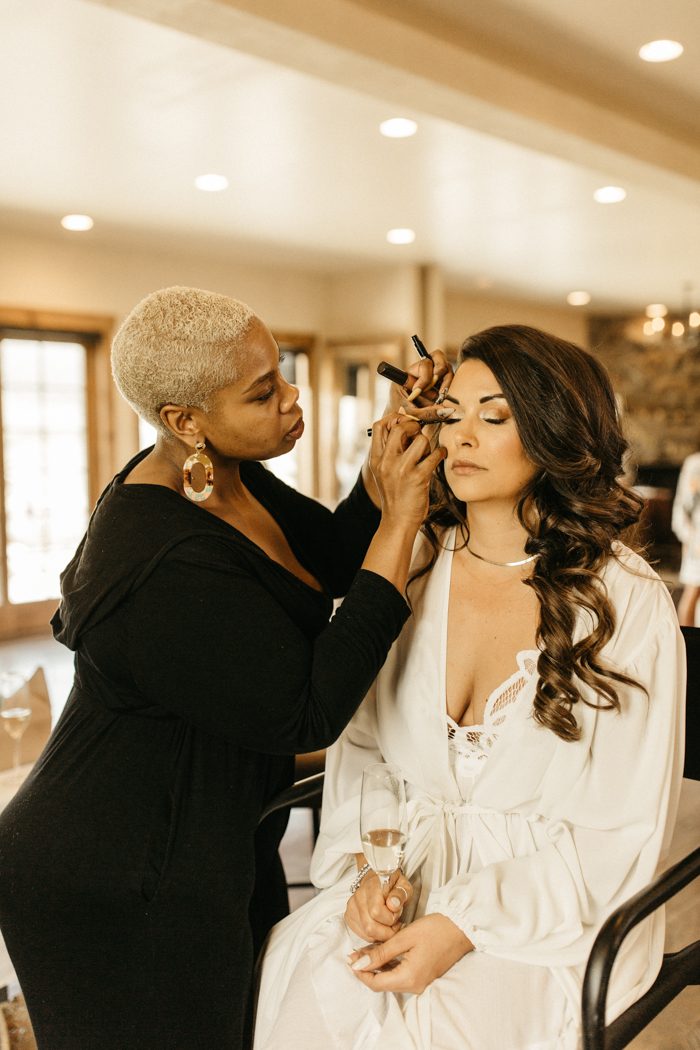 Wedding planning advice from the groom: Start the day with a run or some type of short workout. Really helps to get the blood pumping! Eat a good, healthy, big breakfast & have some little snacks throughout the day. Take a couple minutes after the ceremony where it's you two only, no wedding planner, no photographer, and just talk & express how you're feeling.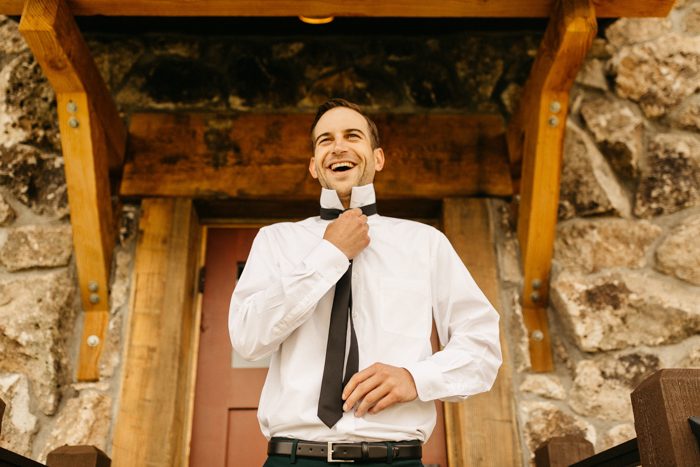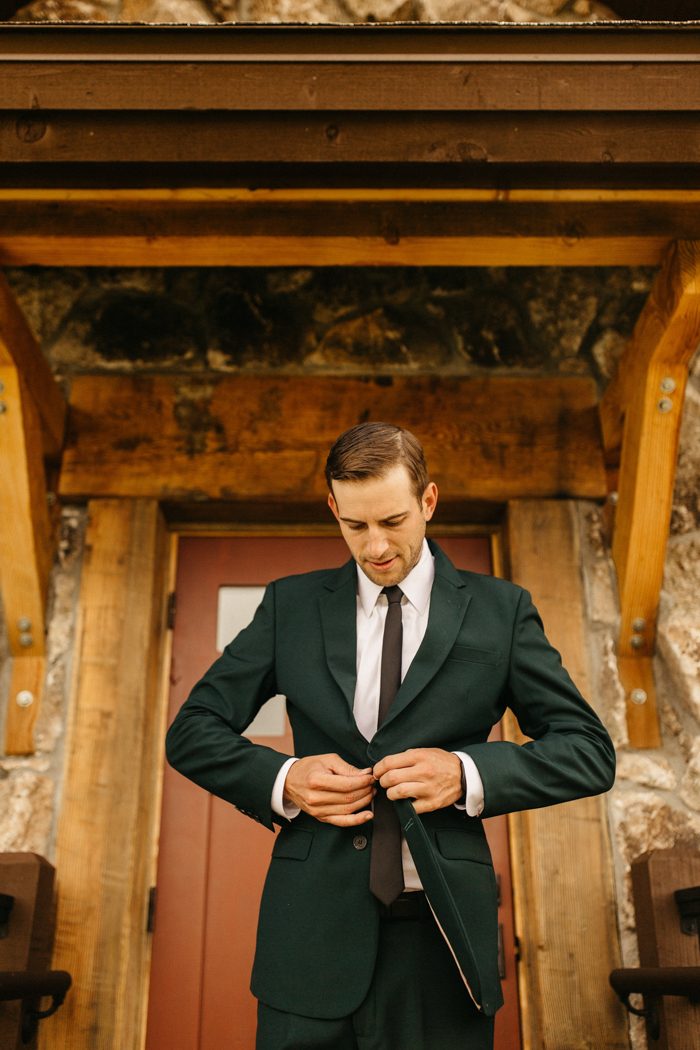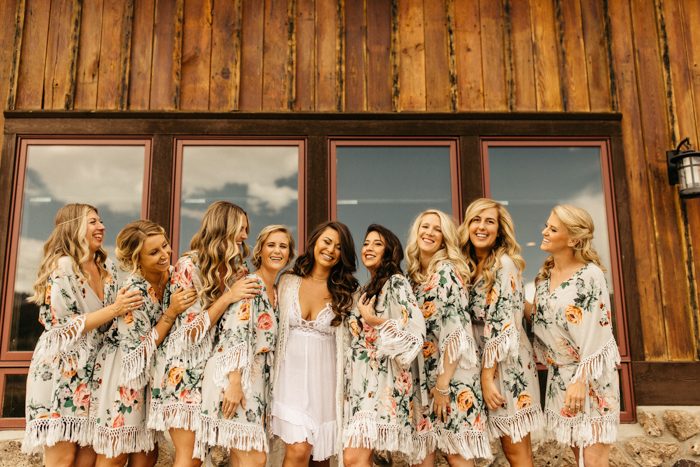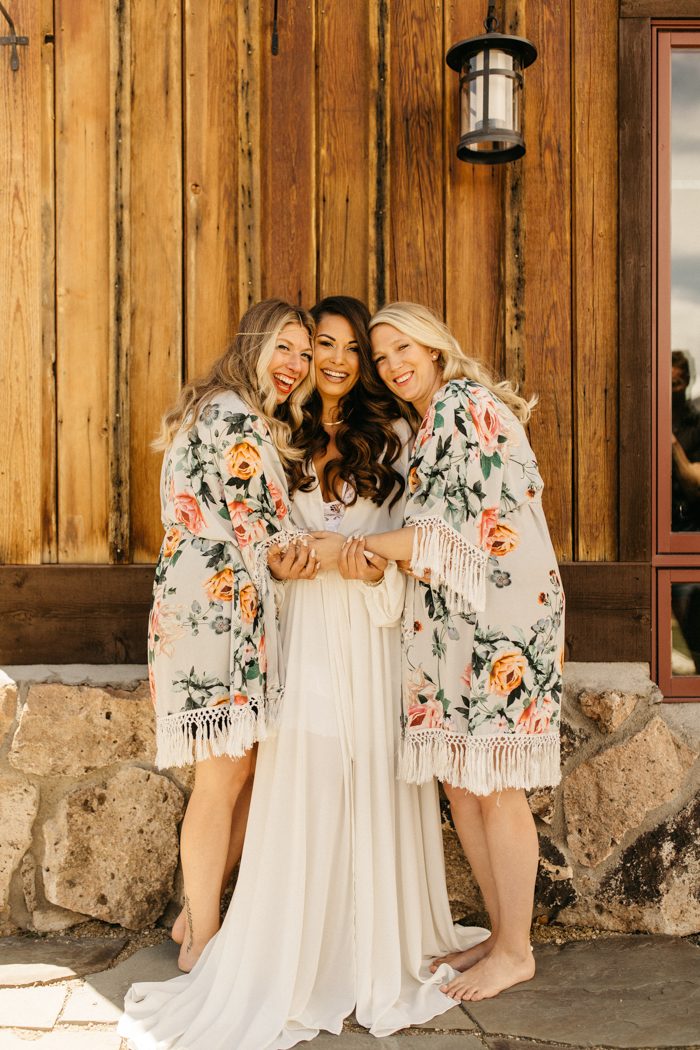 Wedding planning advice from the bride: Stay organized, and have fun with the process! This should be the most exciting day, besides having children, so don't get overwhelmed with the mundane and constant choices that you need to make. They will be never ending, but work as a team, your partner. Learn how to delegate tasks and to let go of things that aren't important to you. For me, it was the logistics like coordinating the transportation, wedding bags for the guests, band, wood guest book that was beetle kill would with our wolf dog wedding emblem, etc. I focused on the decor and food mainly.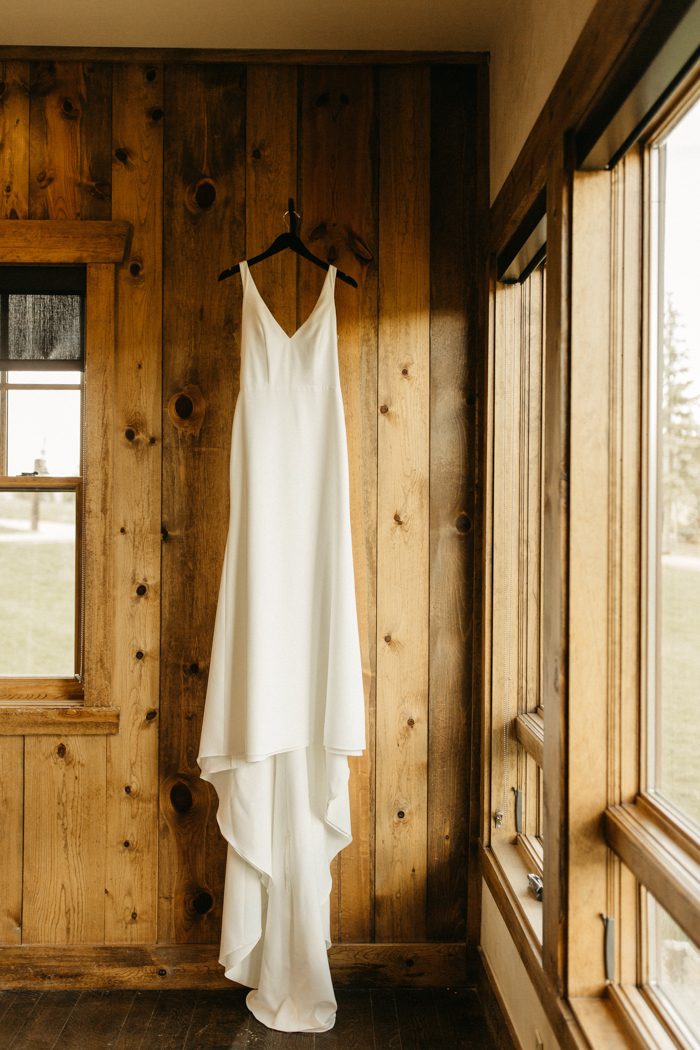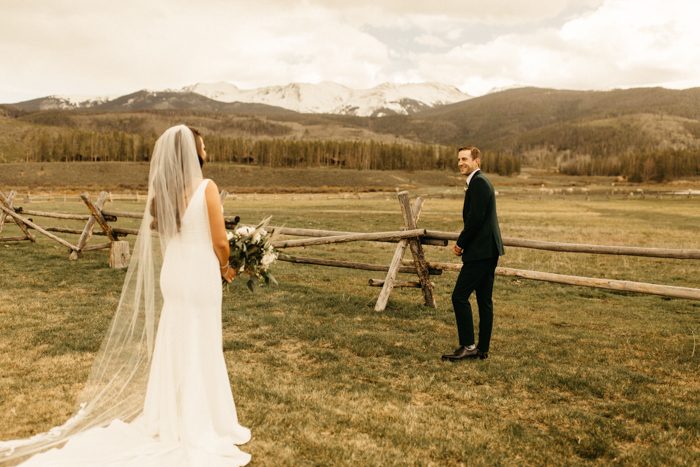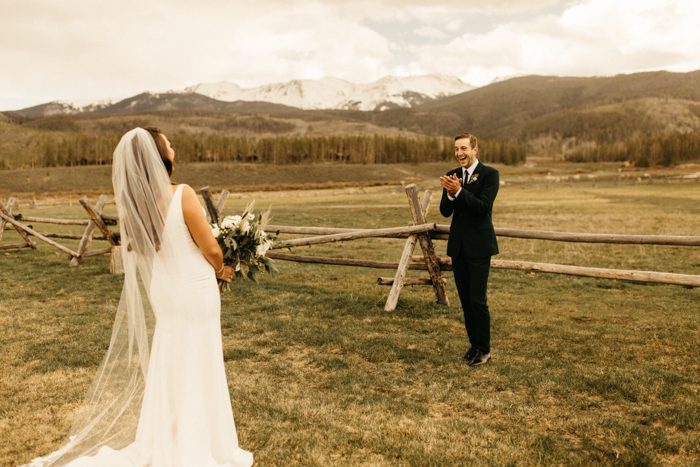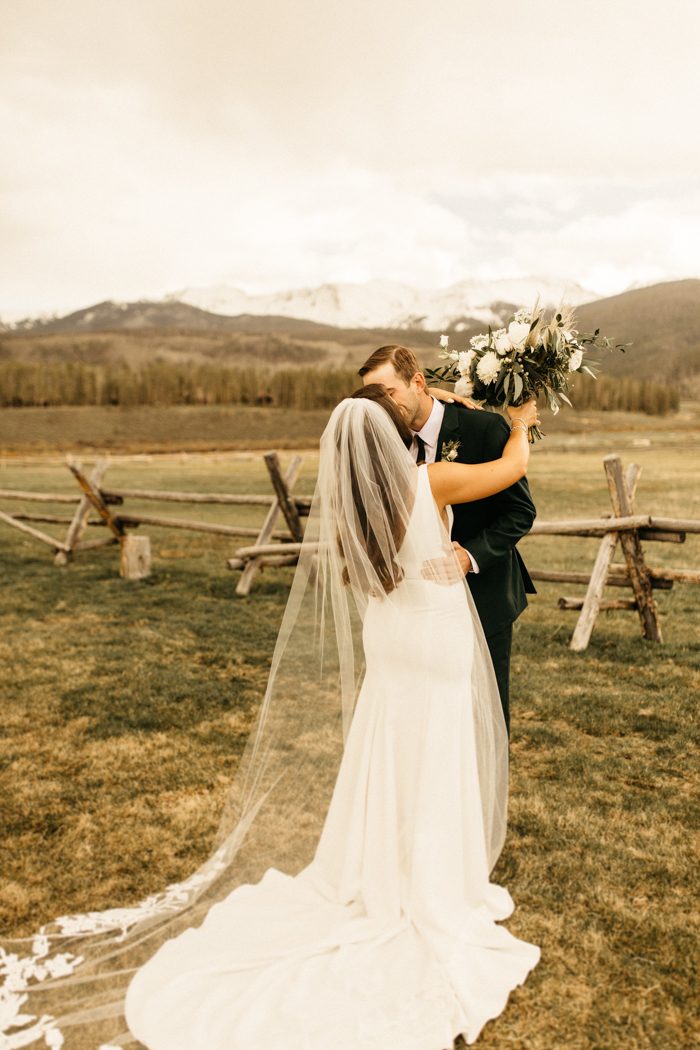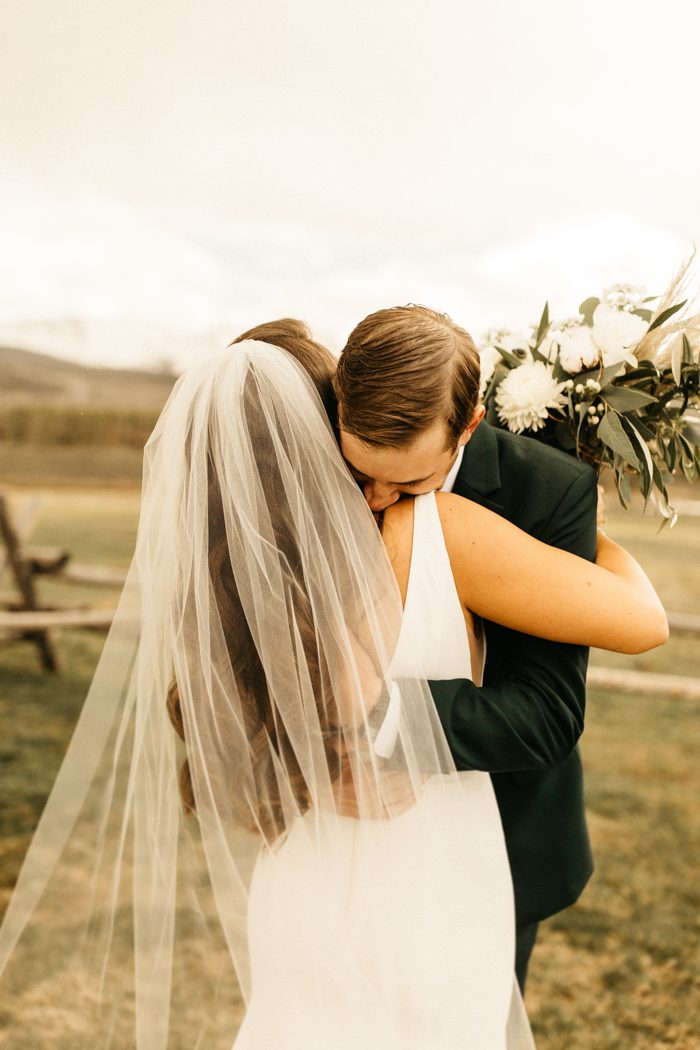 I always knew I wanted my hair down and a fit and flare dress that was flattering. My bridesmaids wore my best friends new line, called Kathryn Wen, that does custom dresses for bridesmaids.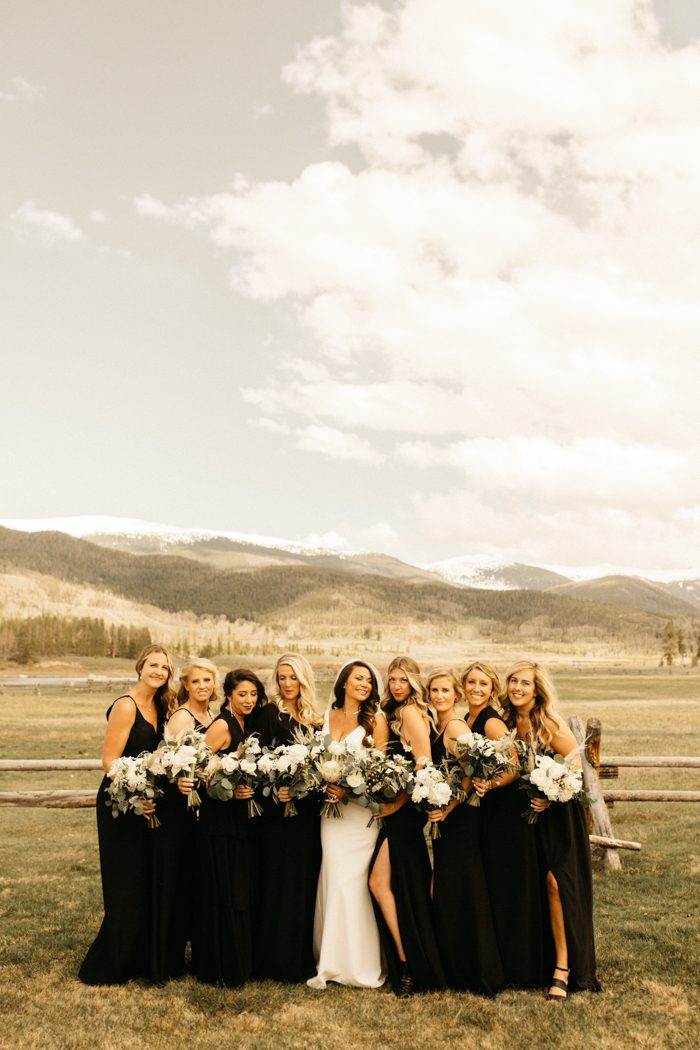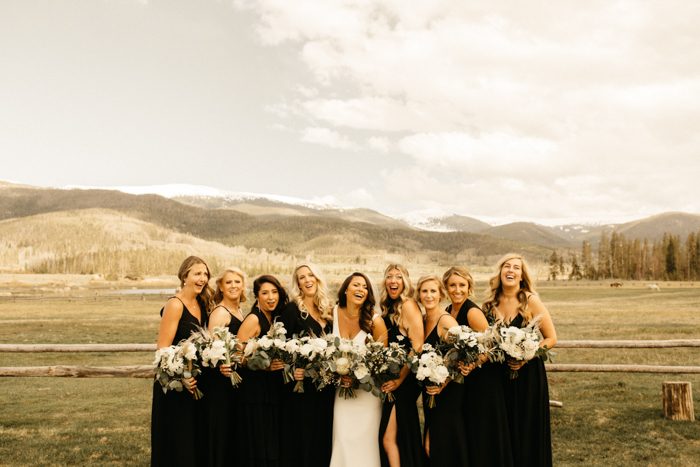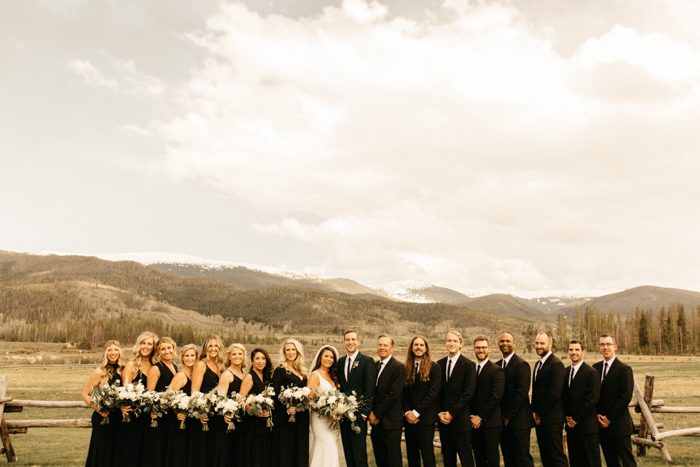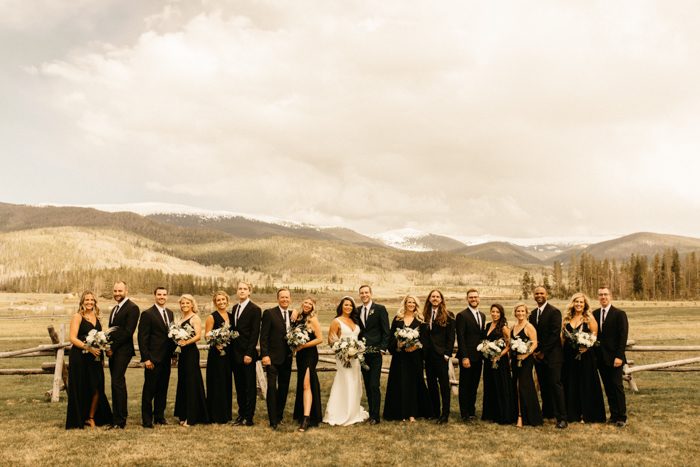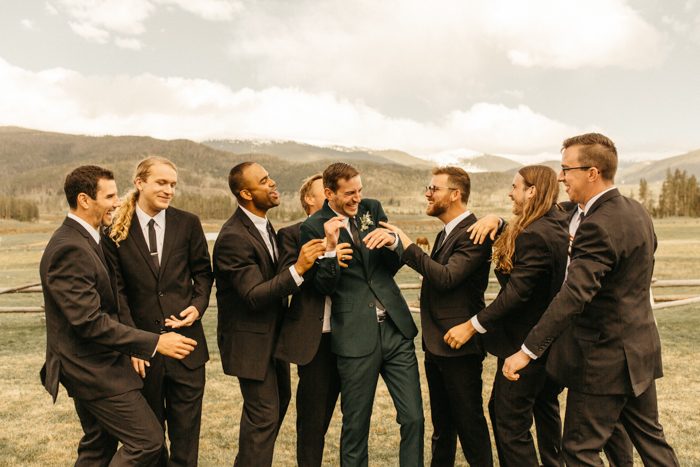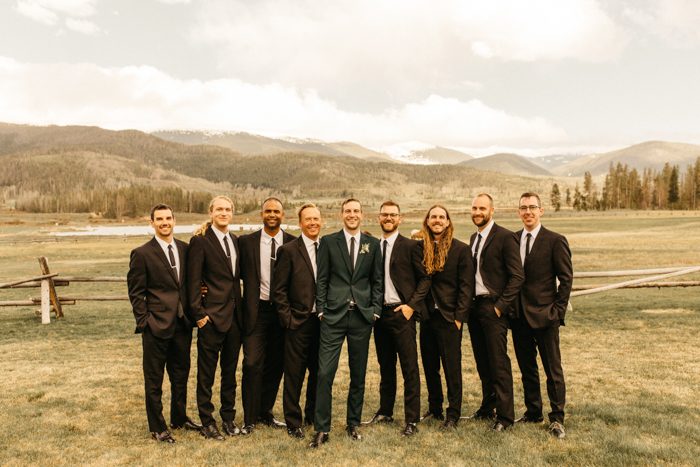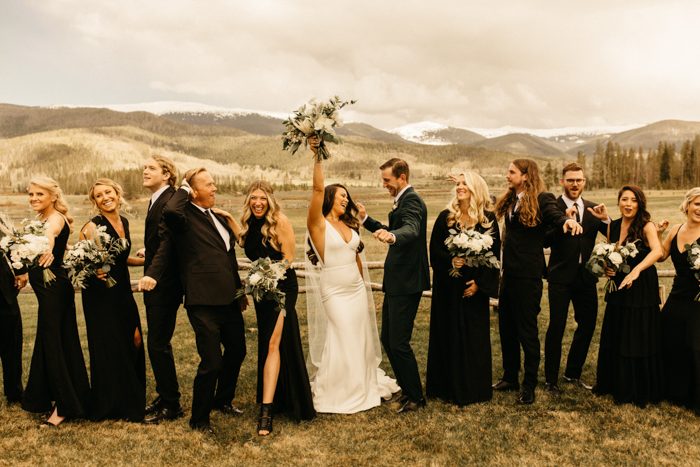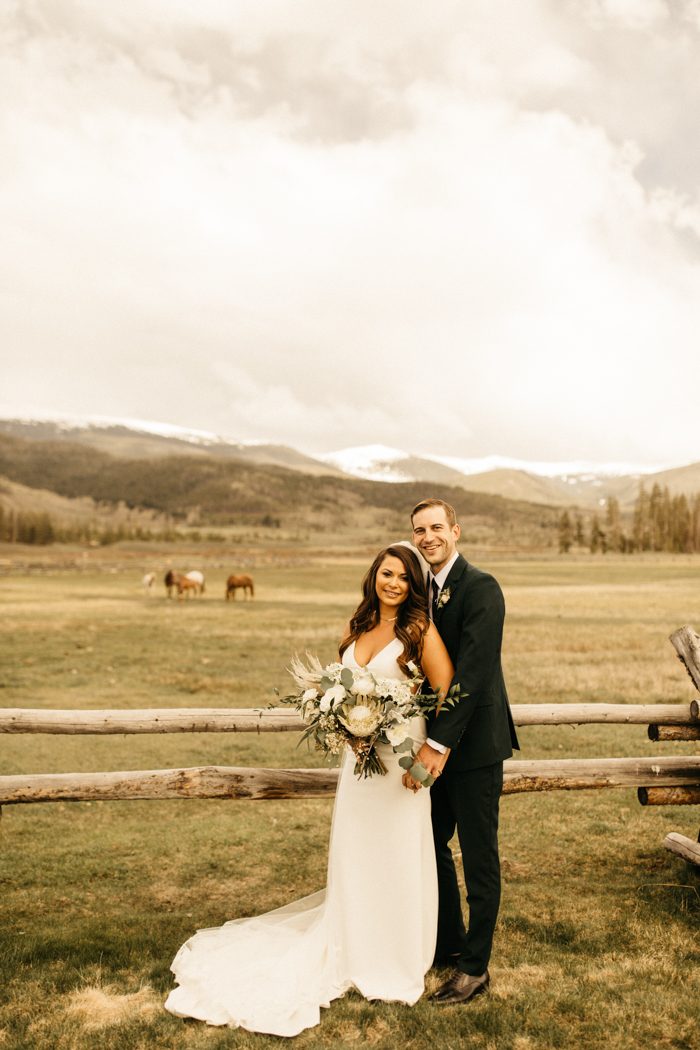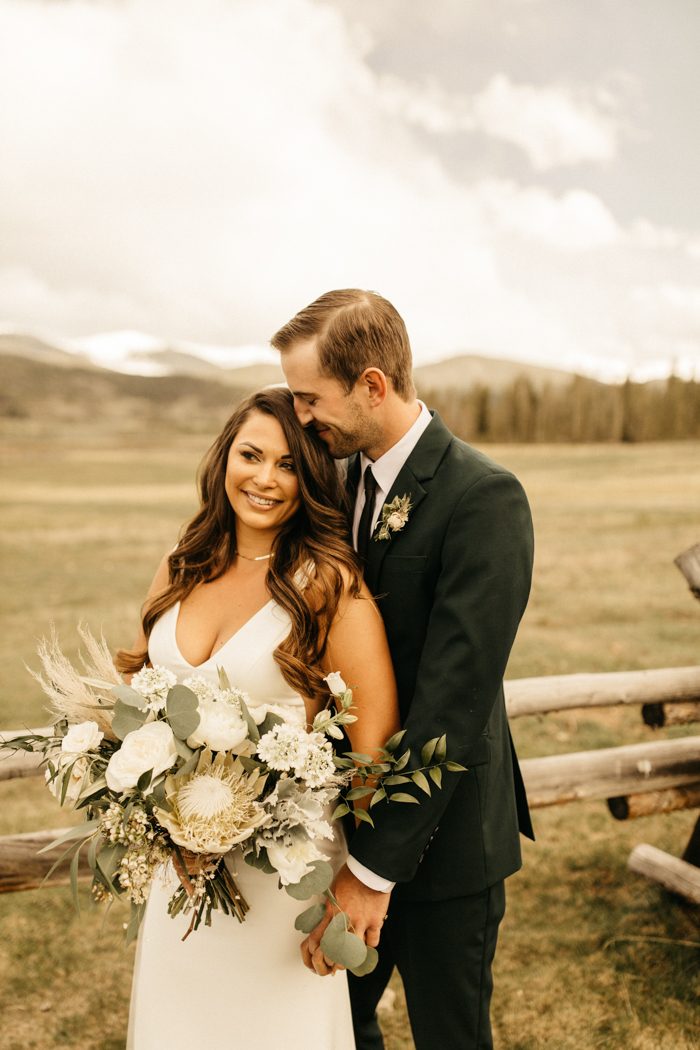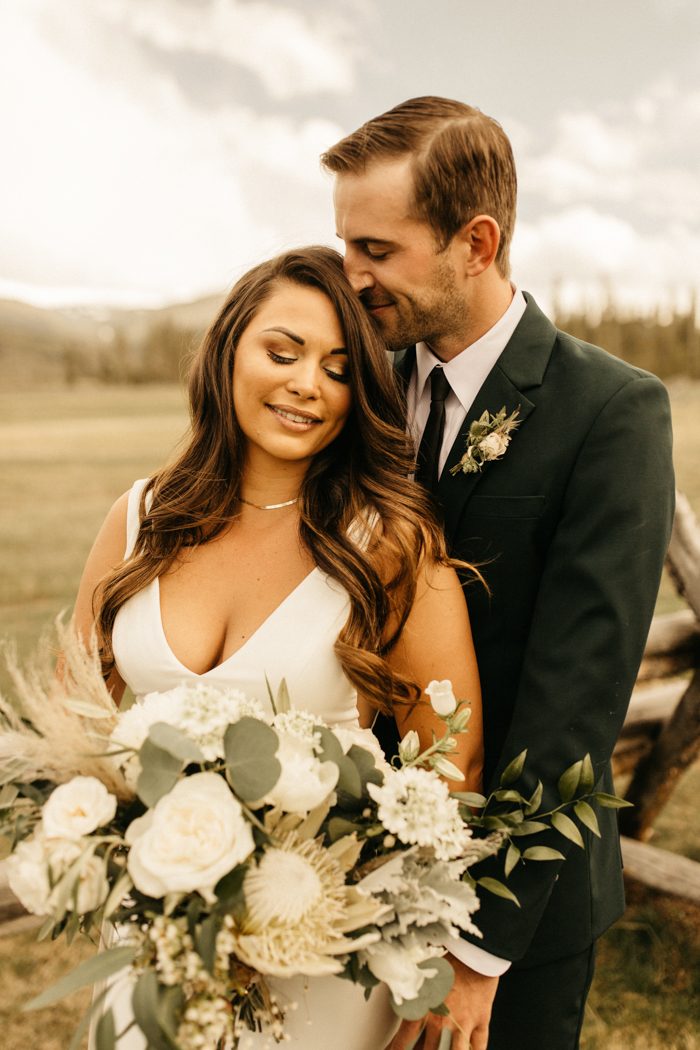 The atmosphere of Devil's Thumb Ranch was absolutely breathtaking, as it sits on the bottom of the vista and is surrounded by a beautiful mountain range and has horses in the background with a criss cross boho wood backdrop. Also, having everyone staying at the location was nice for us to see people through out the weekend so that we could chat with everyone and have little moments rather than feeling overwhelmed on our big day.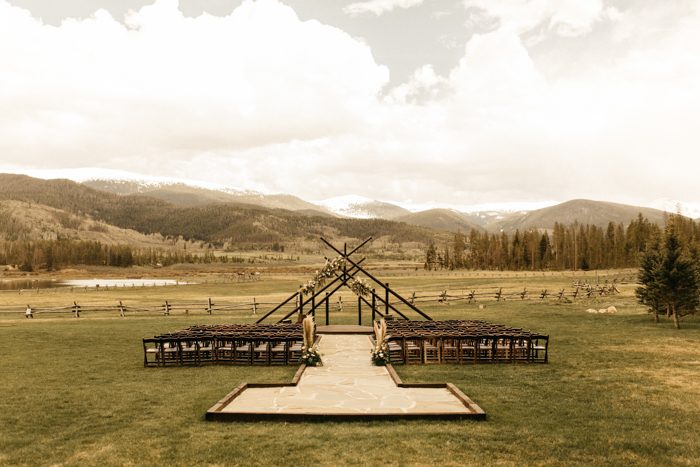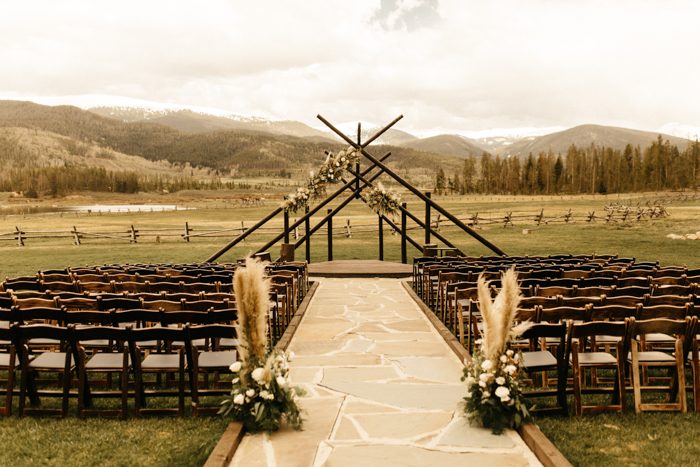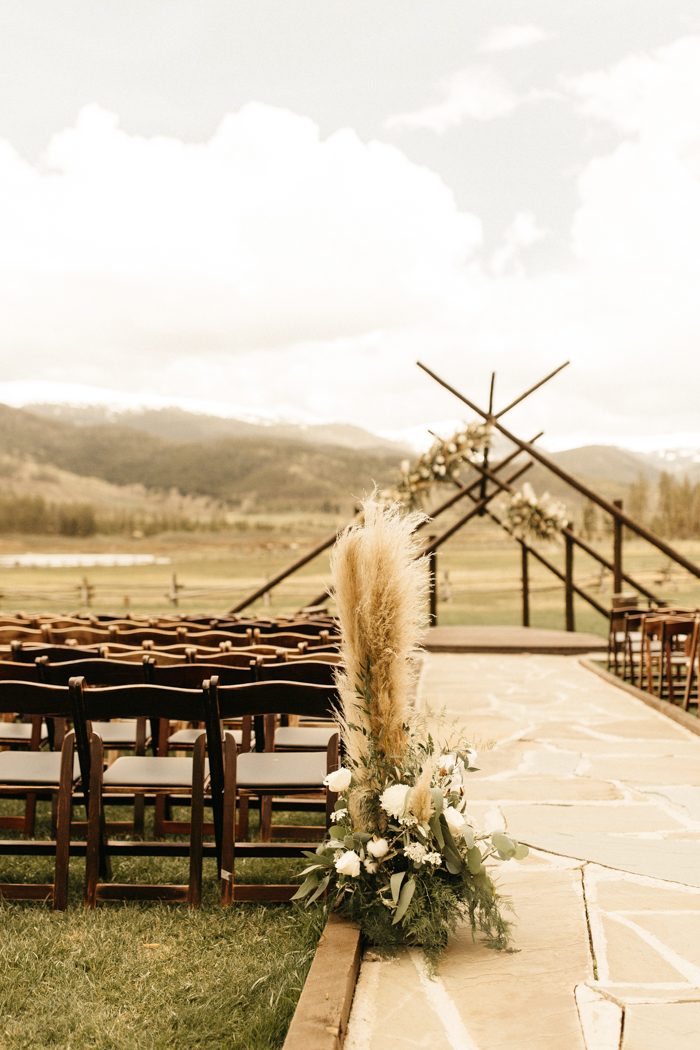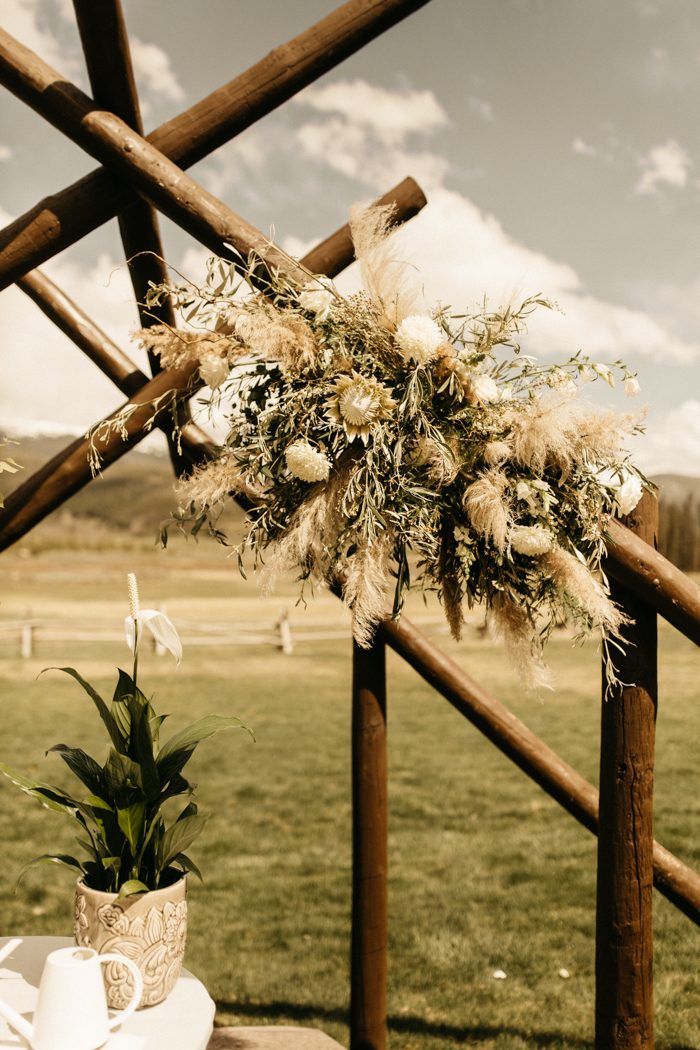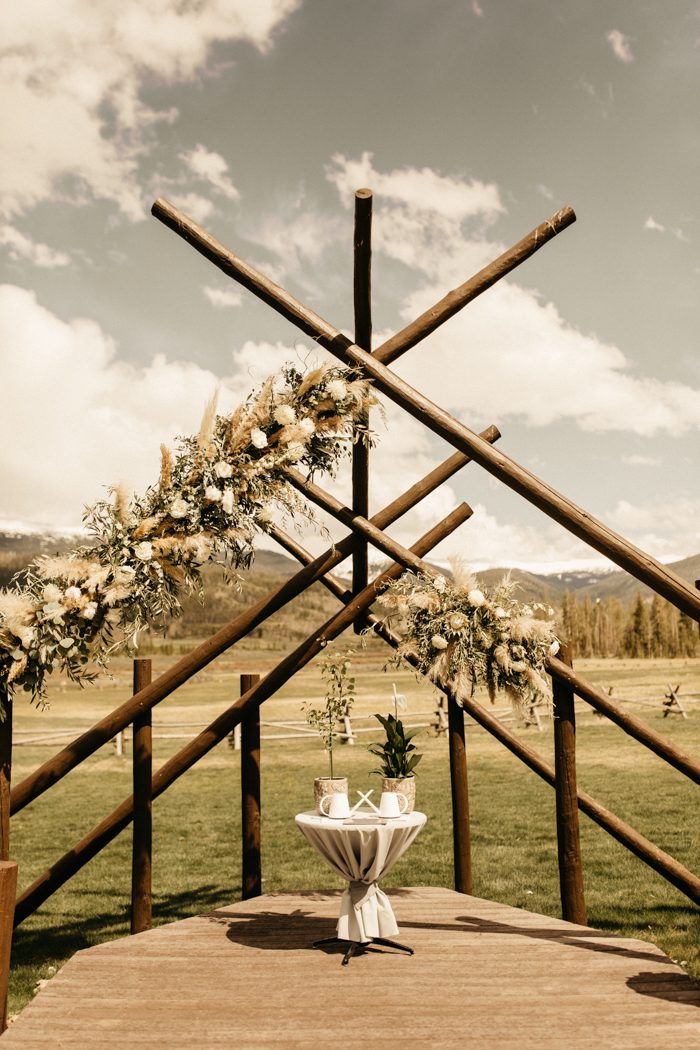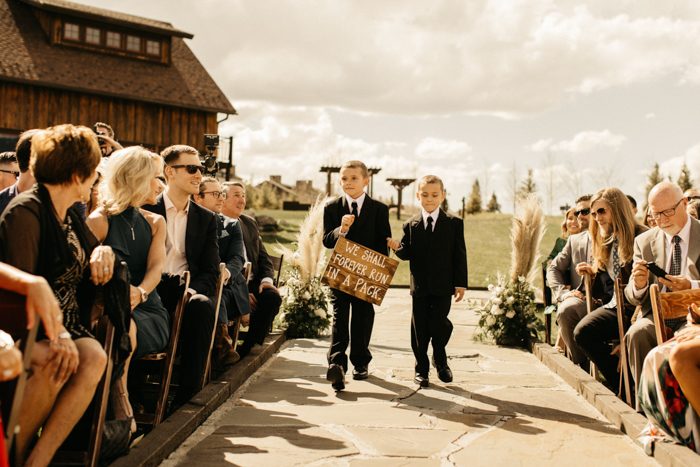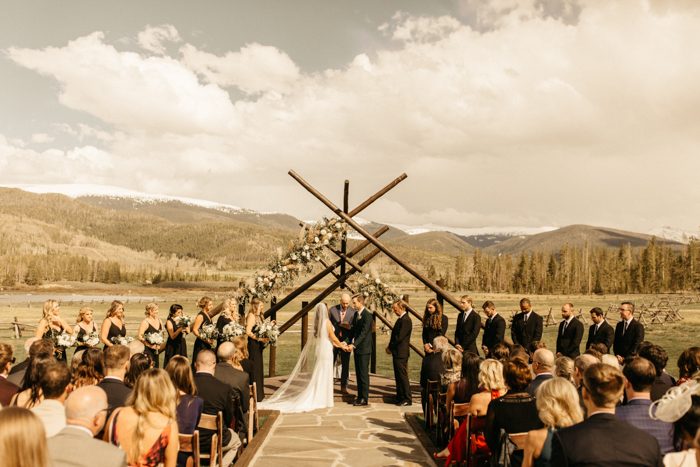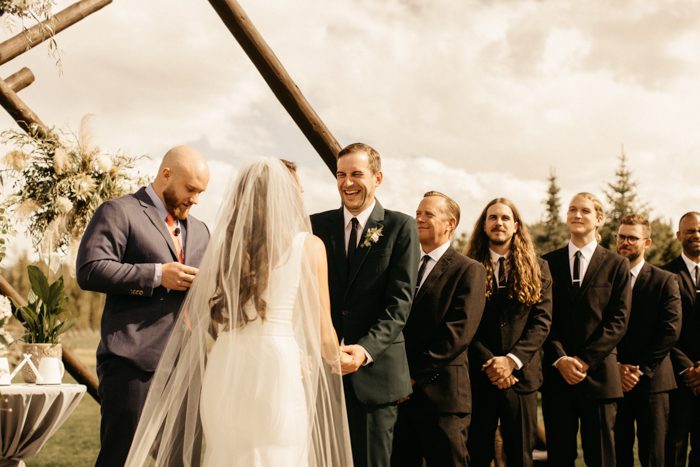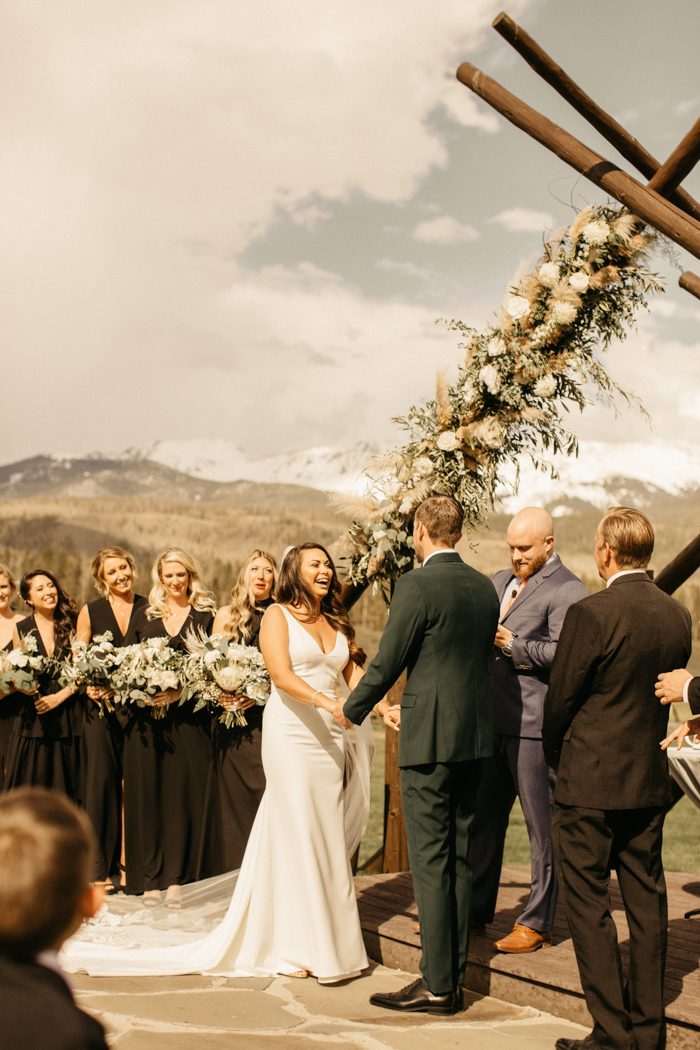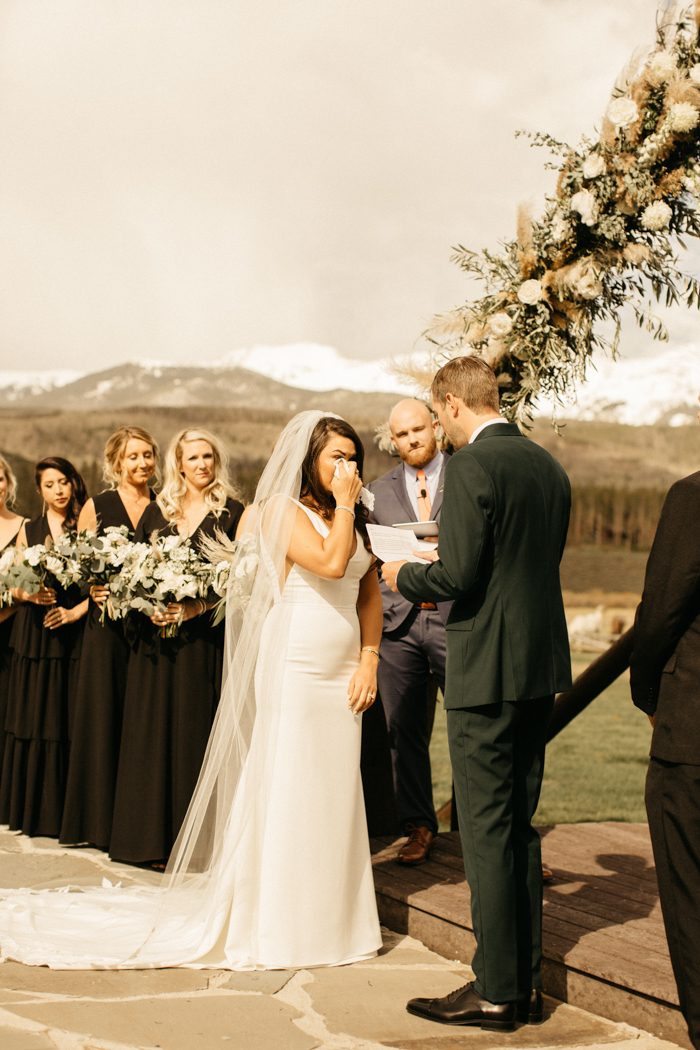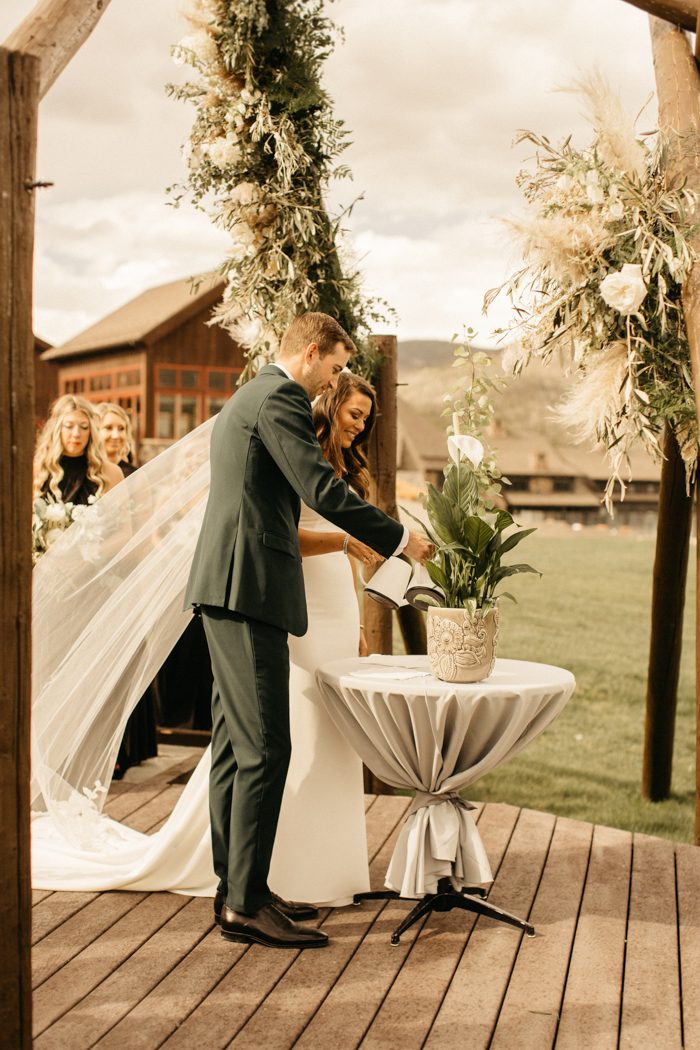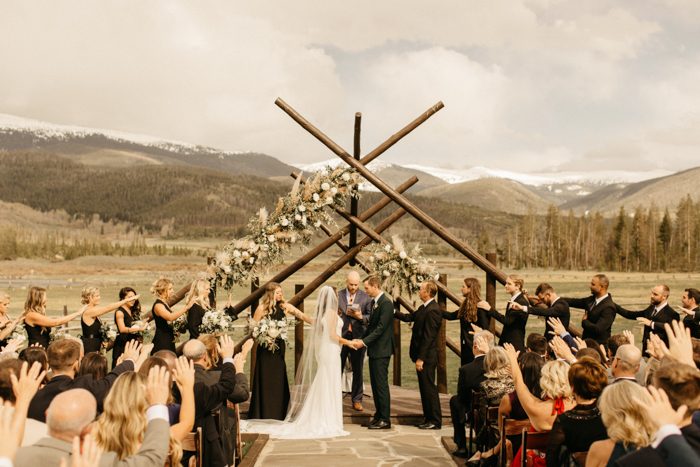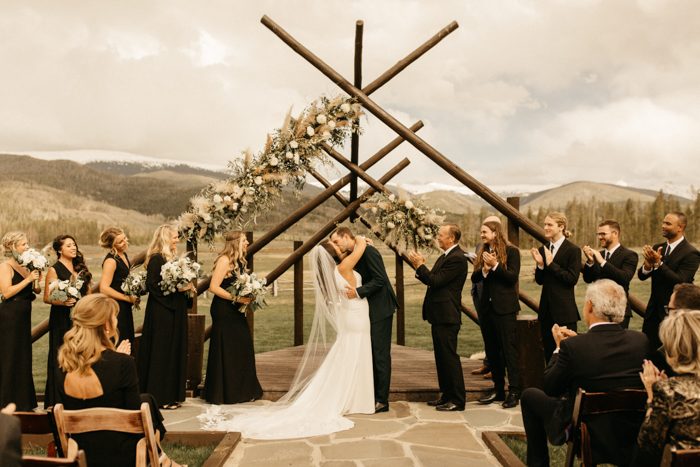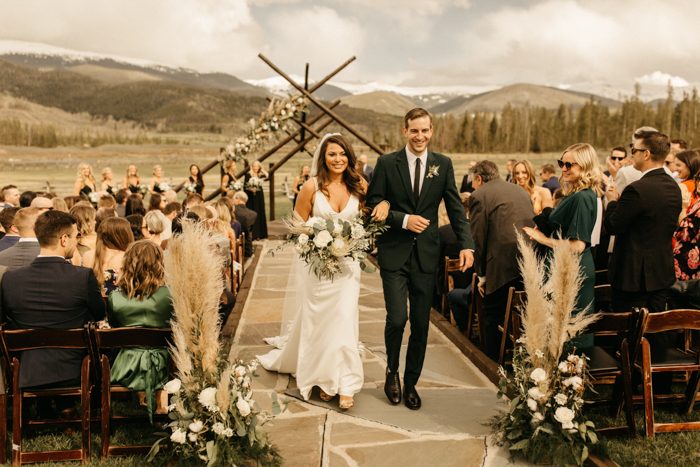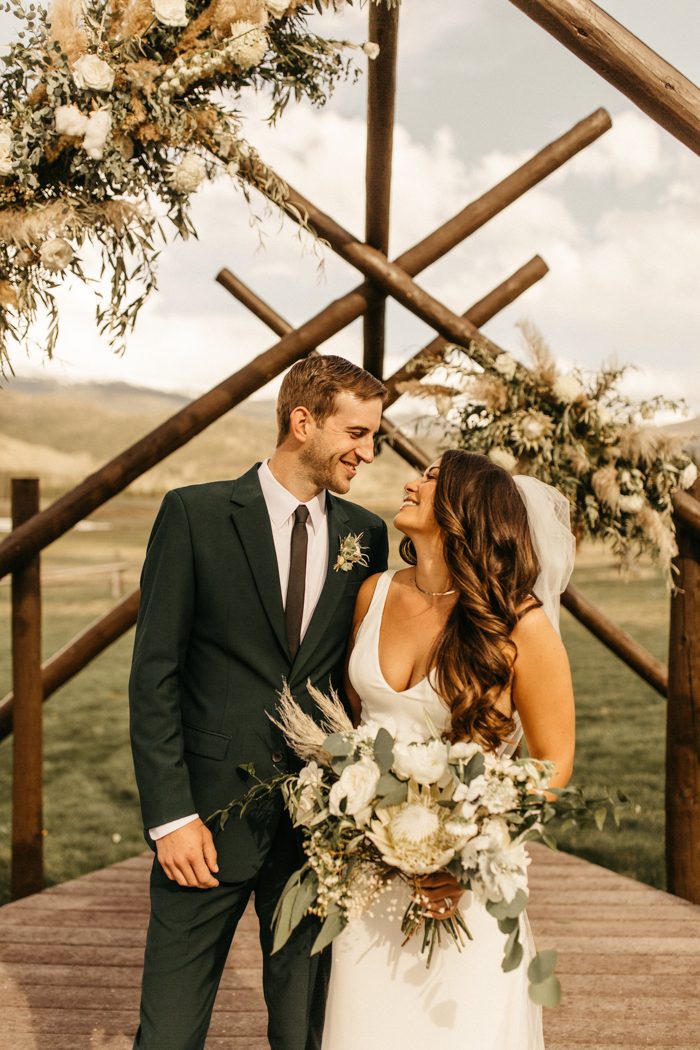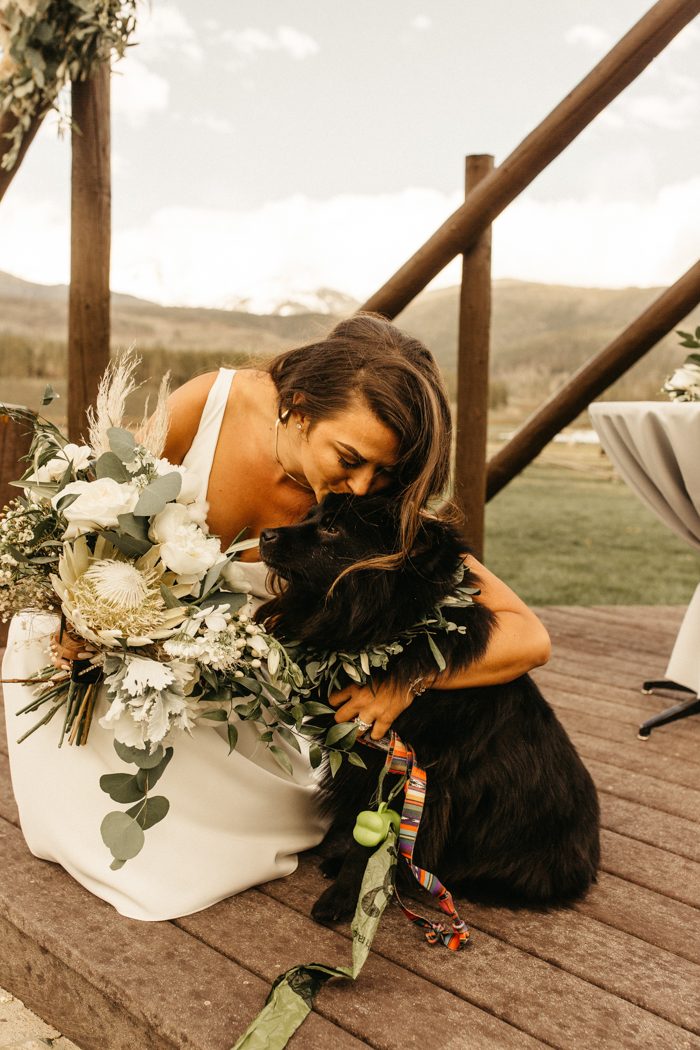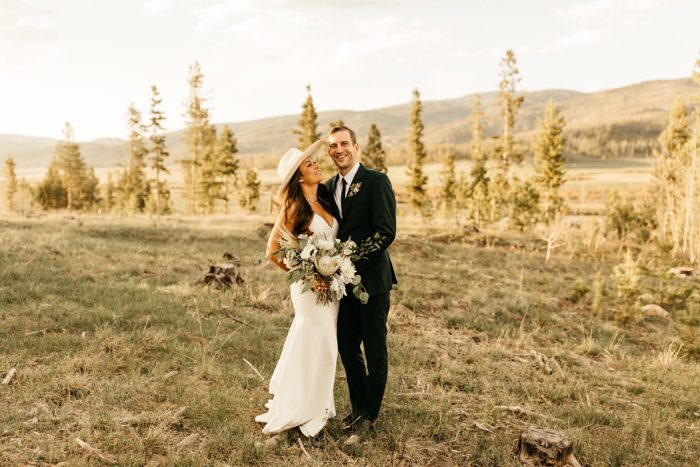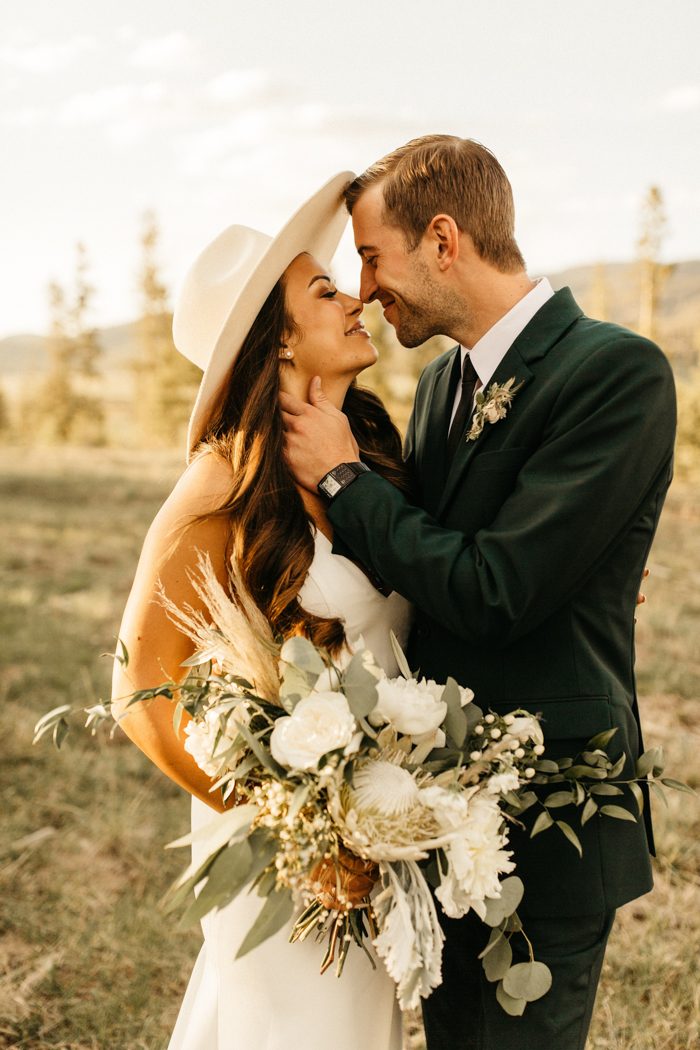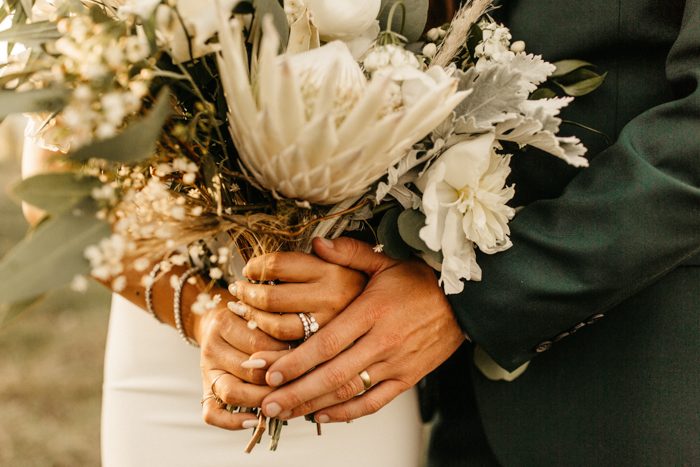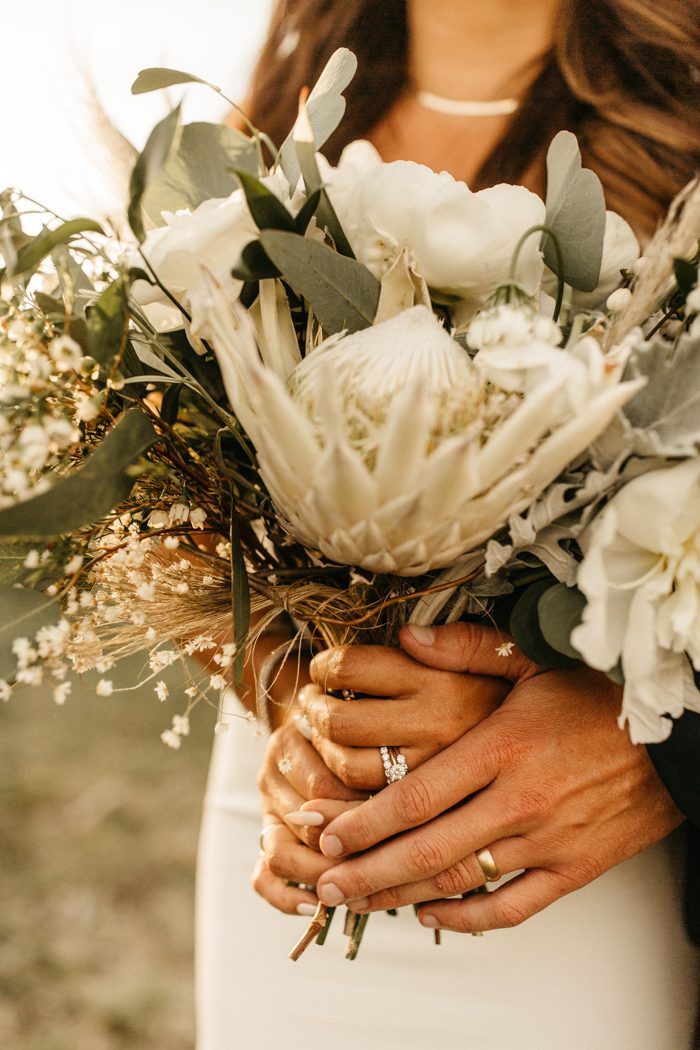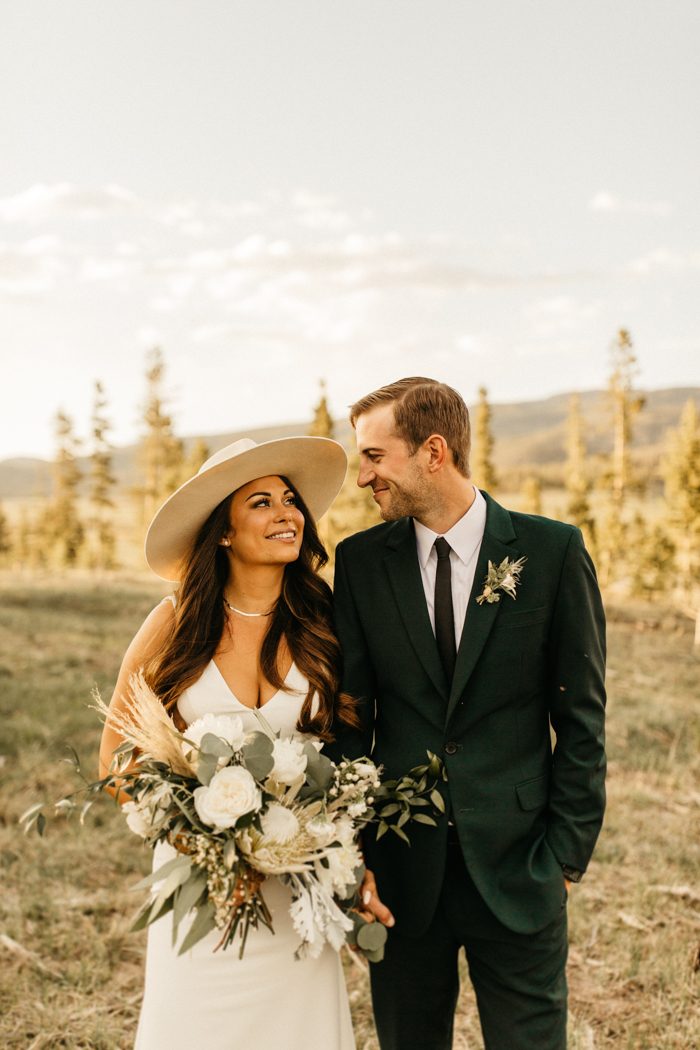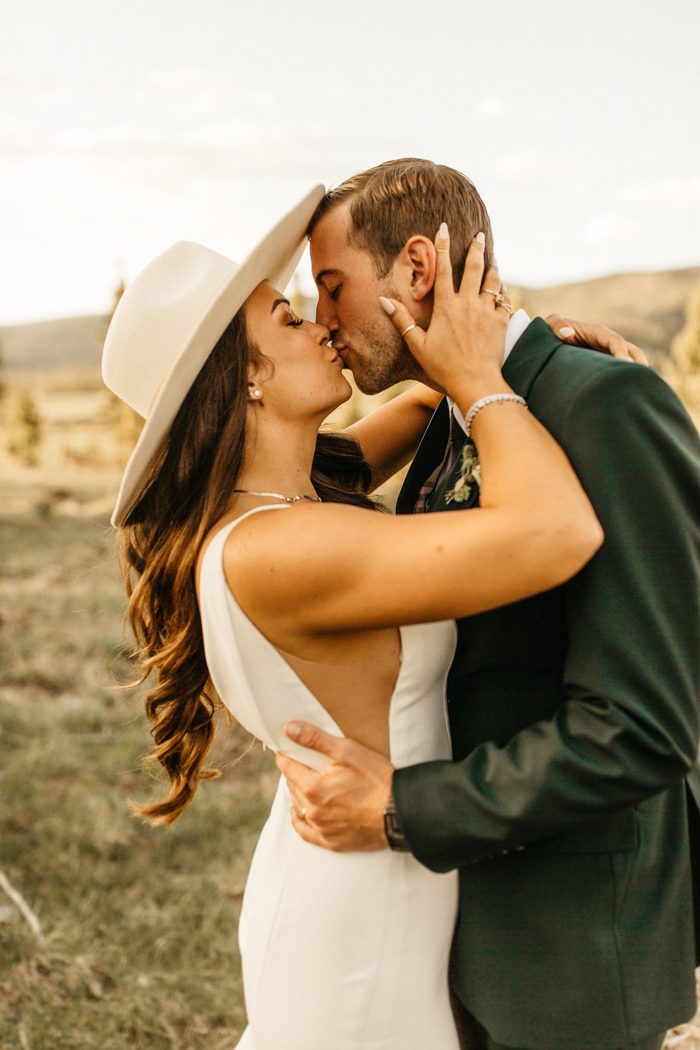 Lindsey was such a dream to work with through out the entire process. She arrived in a grounded calm yet directive state that allowed all of us to feel at ease through out the day. My favorite photo is the one of us walking away because it solidifies us as a couple that will always lean on each other in the hardest of times, and be together enjoying each others company in the most joyful times.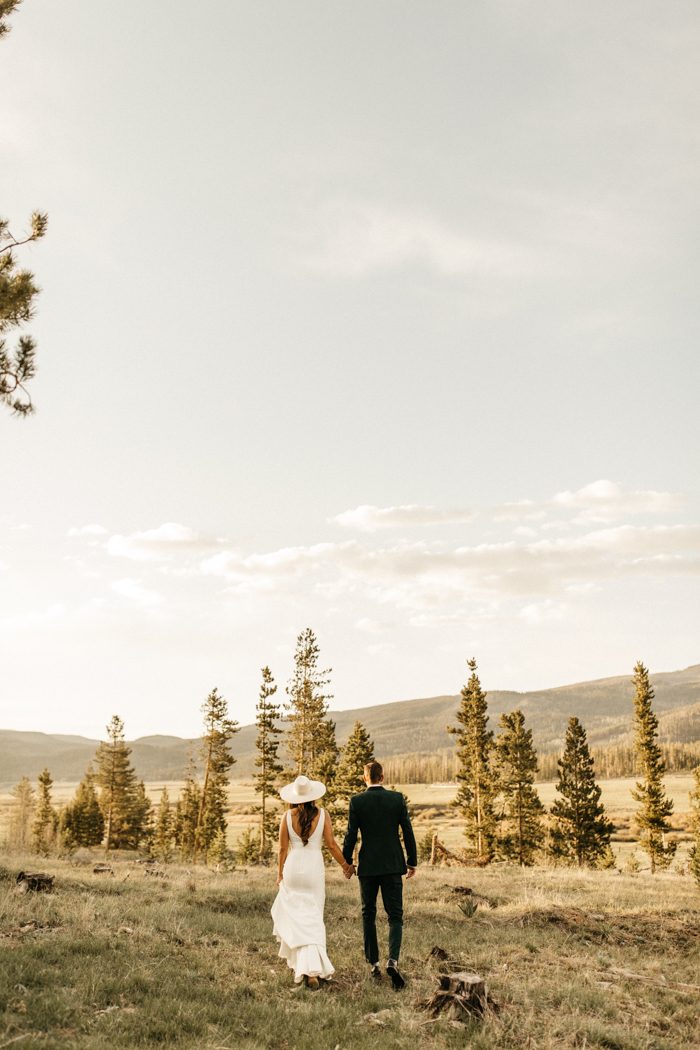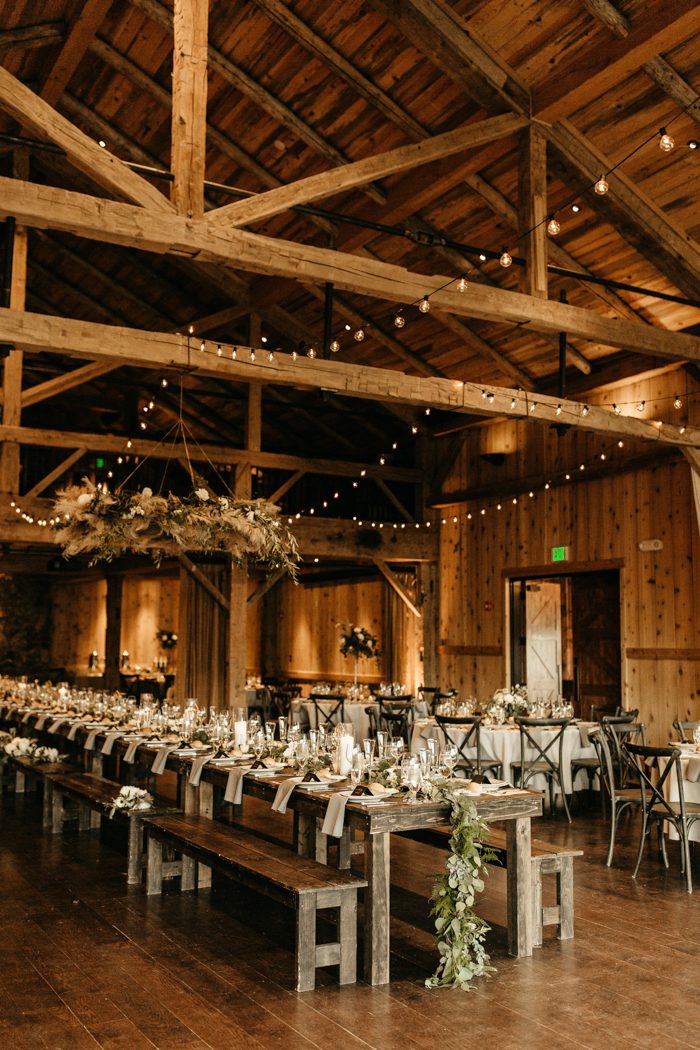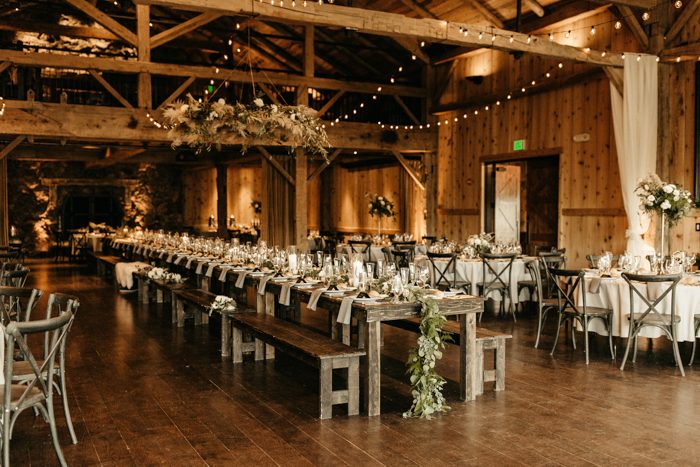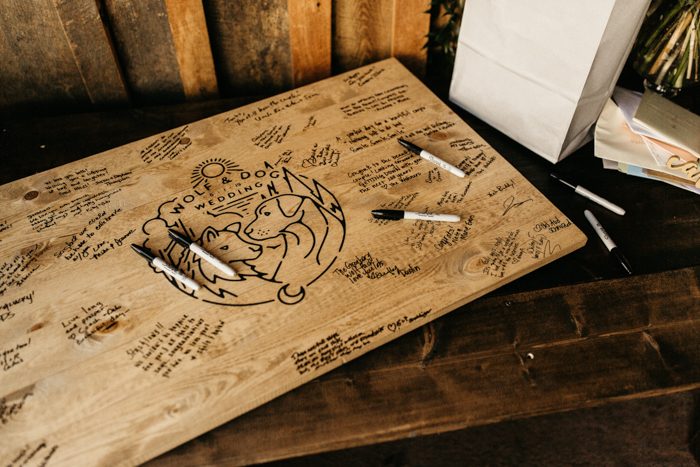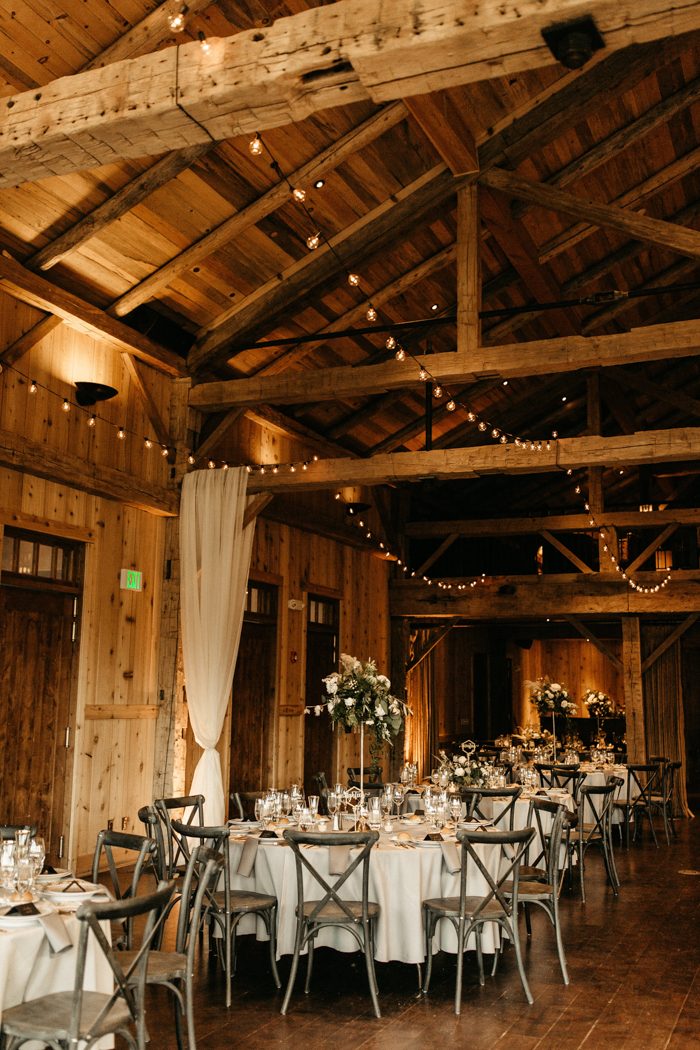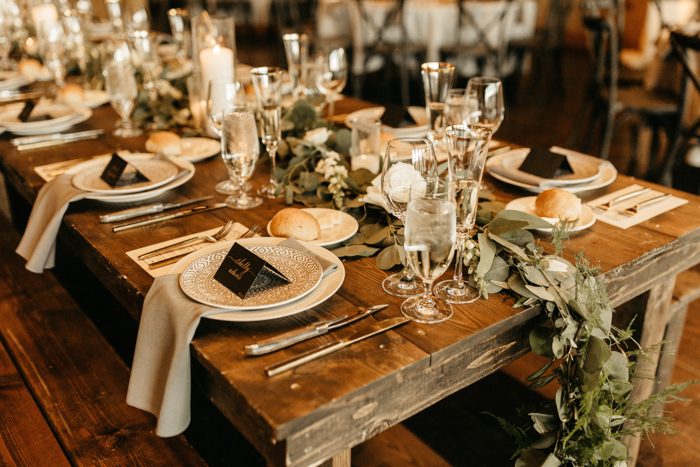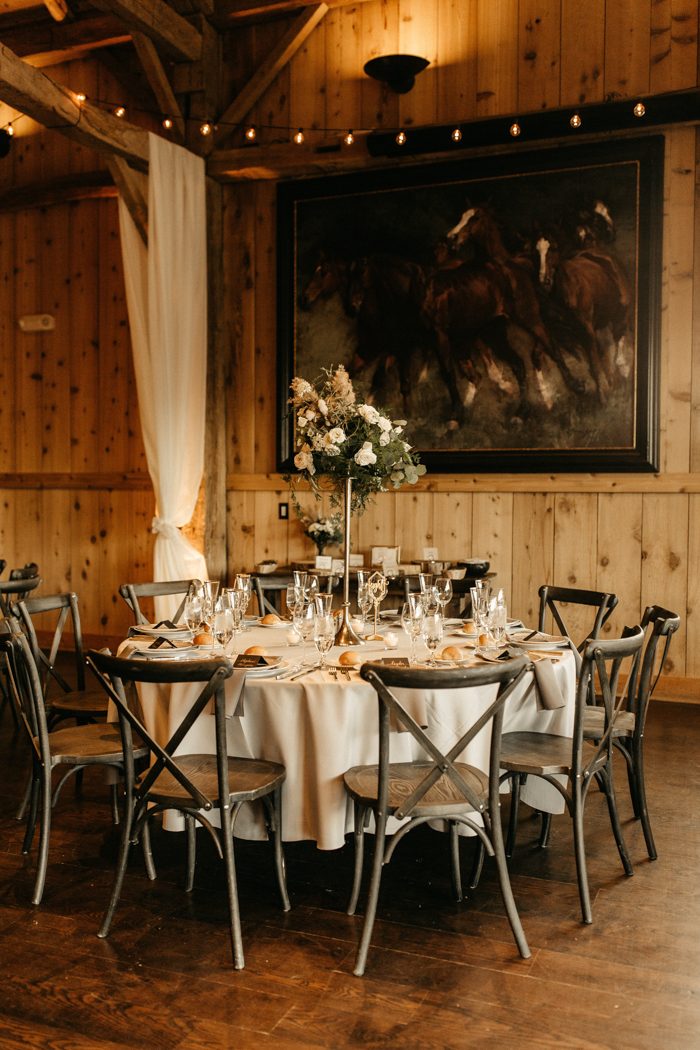 Our table numbers were actual cities that we had traveled together (London, Barcelona, Prague, Amsterdam, Lincoln, NE, Cabo San Lucas, Vail, Sinapore, Thailand, Bali, Maui, Hawaii, etc.).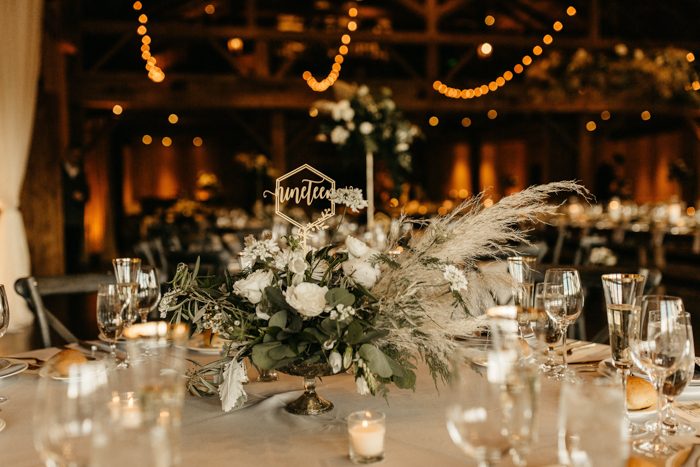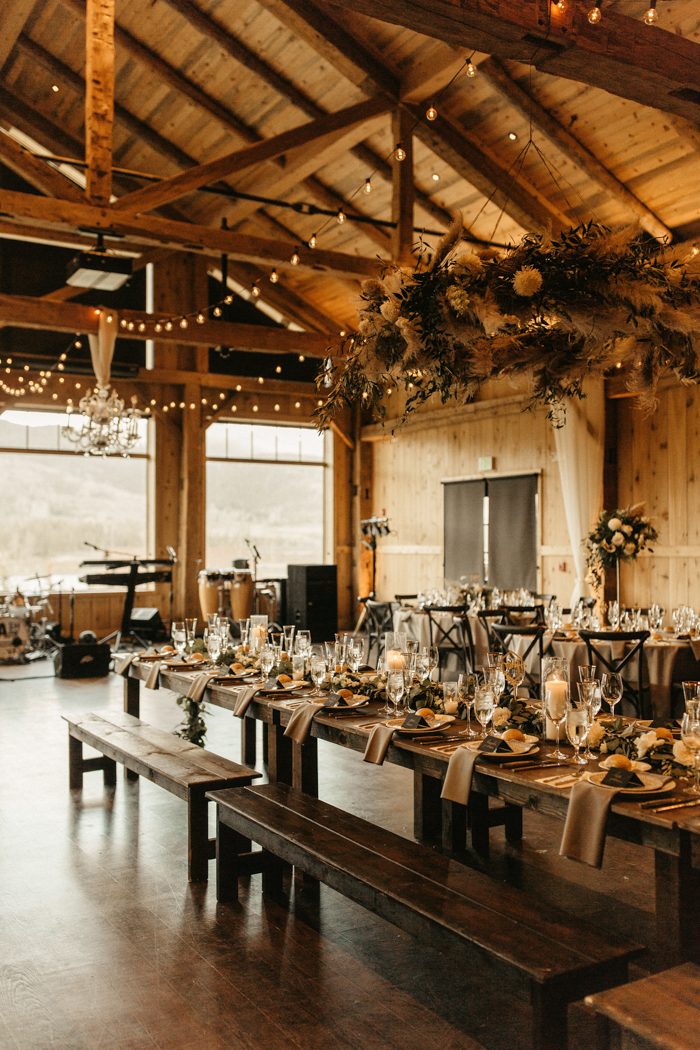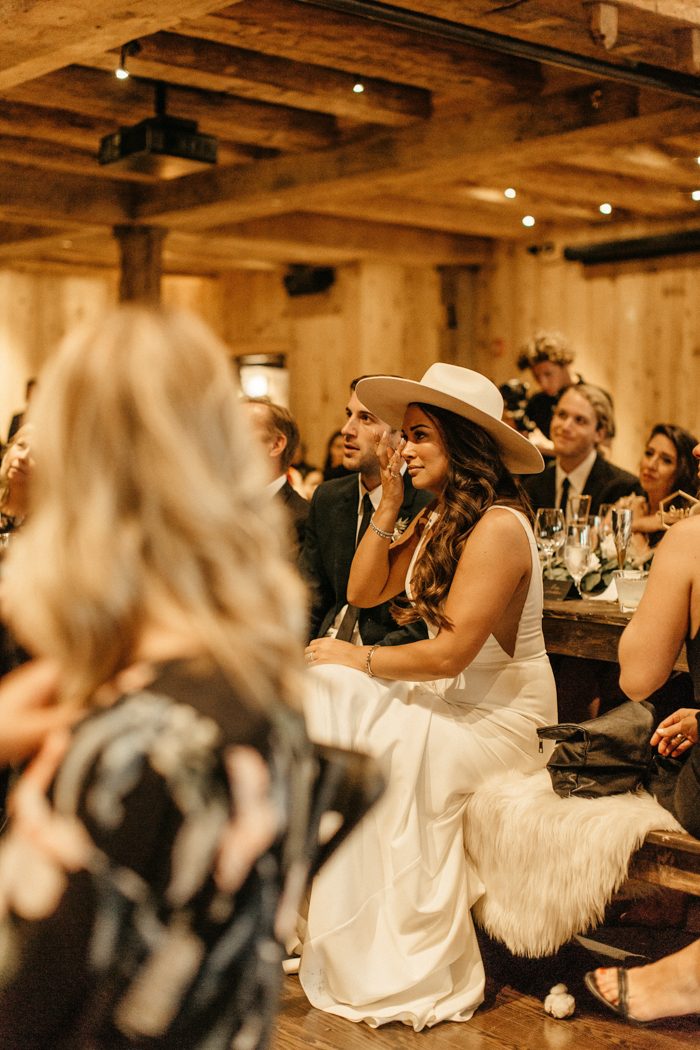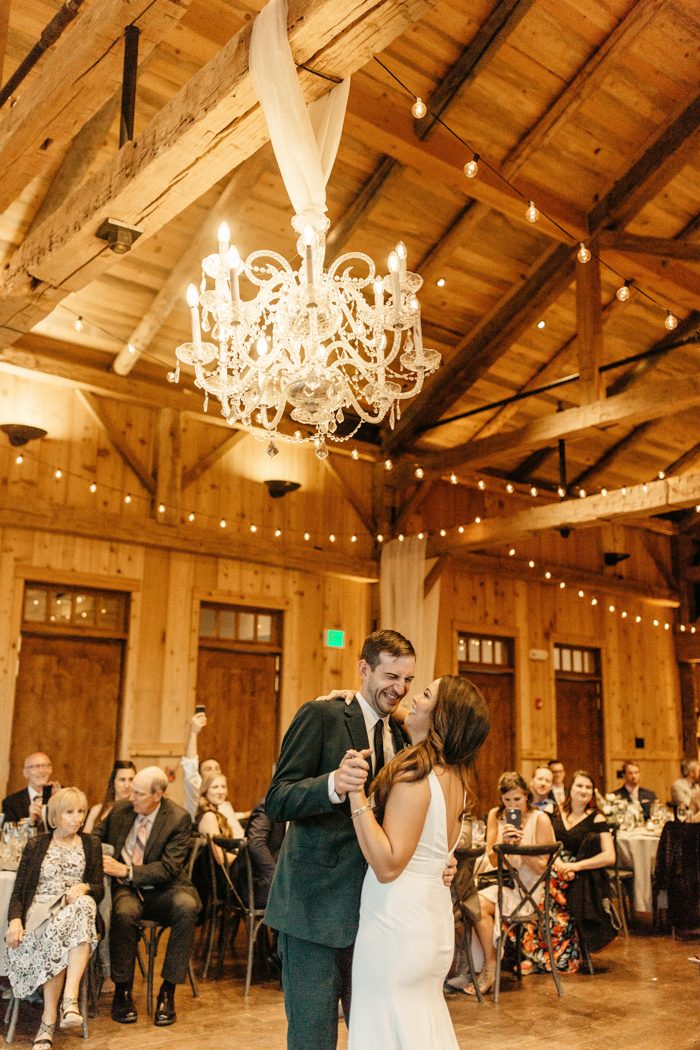 Congratulations to Kellie and Tommy, and a special thanks to Project Floral for sharing their gorgeous Devil's Thumb Ranch wedding with Junebug! Want to see more Colorado wedding magic? This whimsical Colorado farm wedding pulled inspiration from Southwest sunsets.