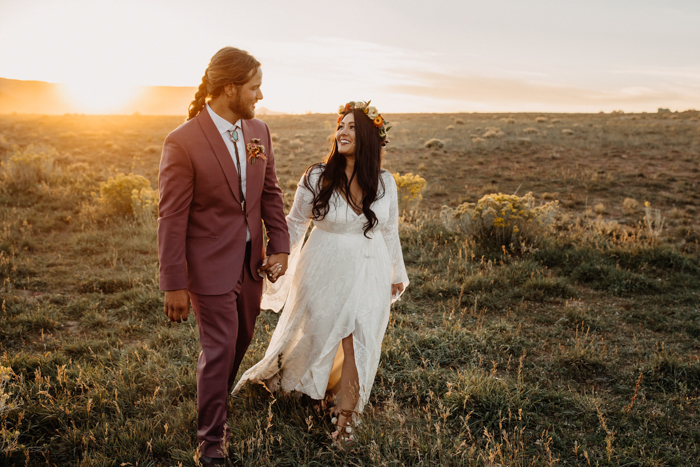 Margaret and Scott's vision for their Colorado farm wedding was to create a whimsical dreamscape that existed only for their special day. Using teepees, succulents, and all the bohemian details possible, they transformed the natural farm space into a destination that was a little chic, a little southwest, and a whole lot of home-grown! From ceremony to reception, this wedding day was full of sentimental moments, including a song performed by the wedding party and sunset portraits captured by Amy Bluestar Photography. To tie in the boho feel of the day, Margaret wore a stunning Rue De Seine and floral crown while Scott went folksy with a mauve suit and bolo tie.
The Couple:
Margaret and Scott
The Wedding:
Sacred Song Farm, Mancos, Colorado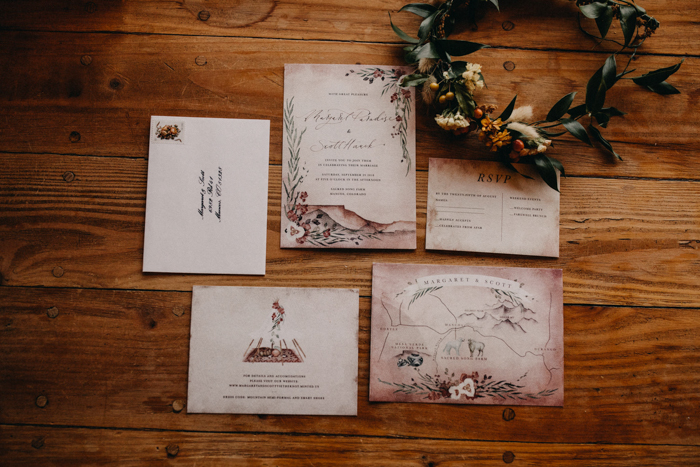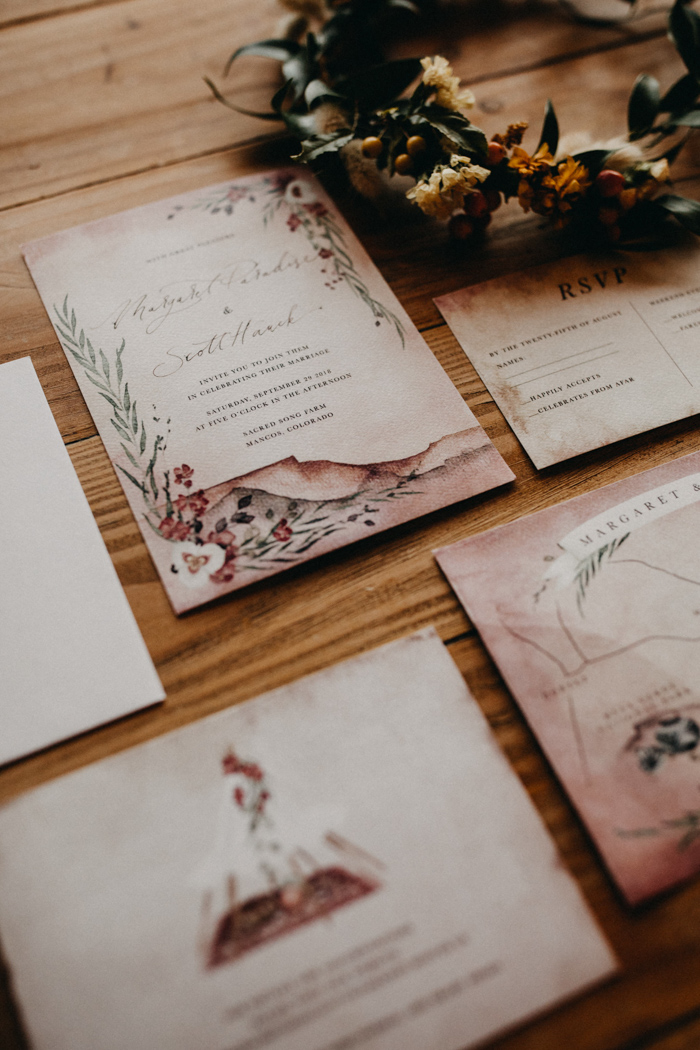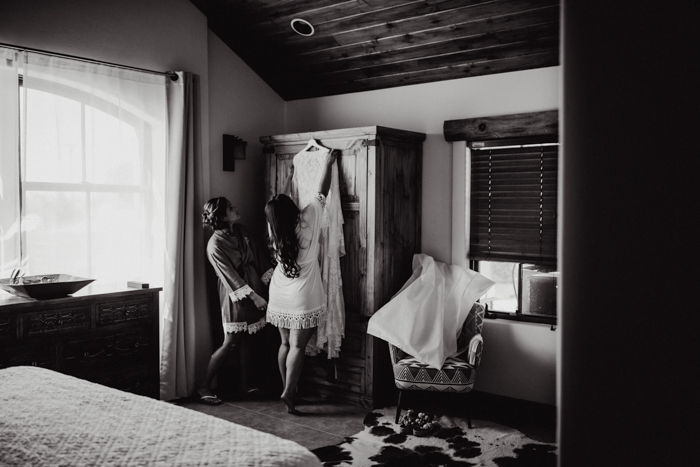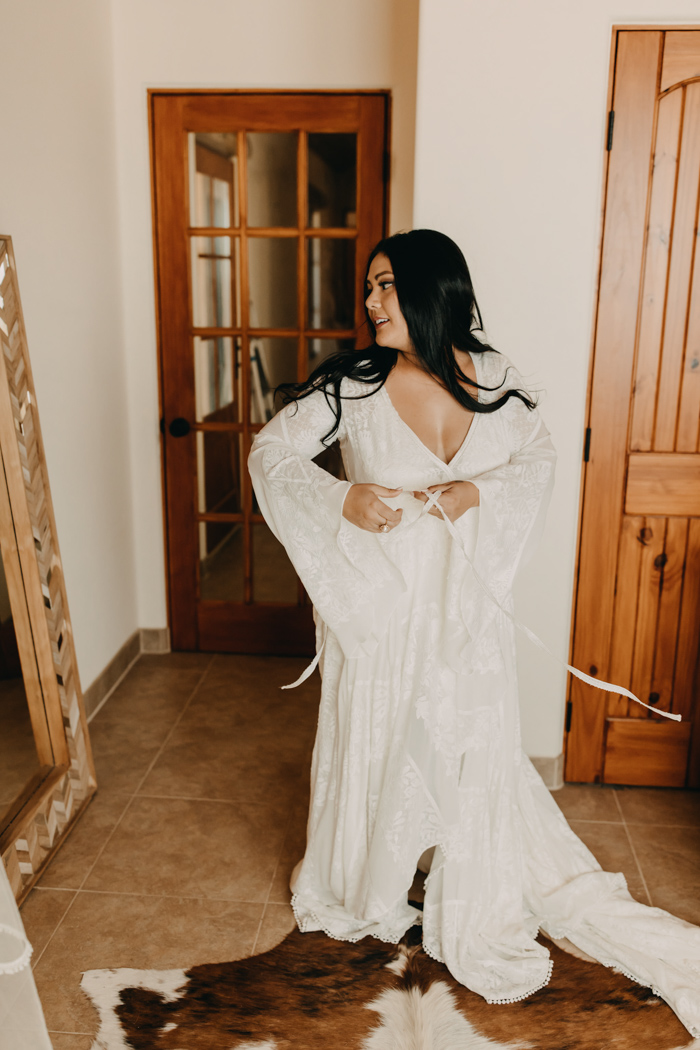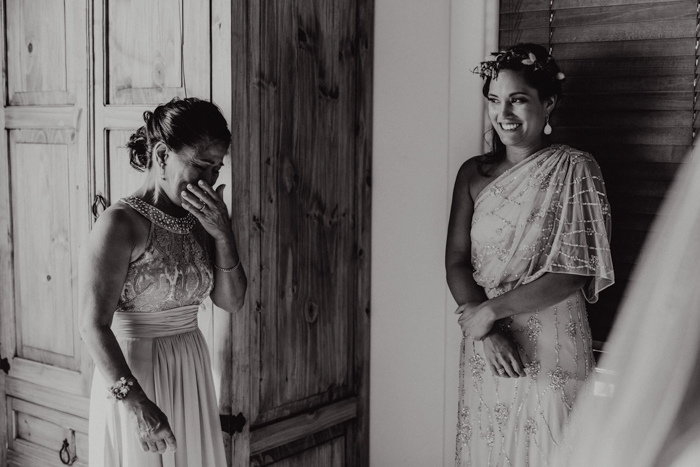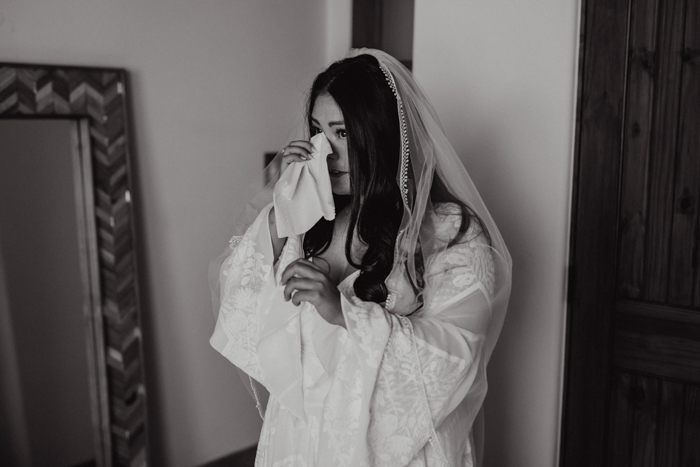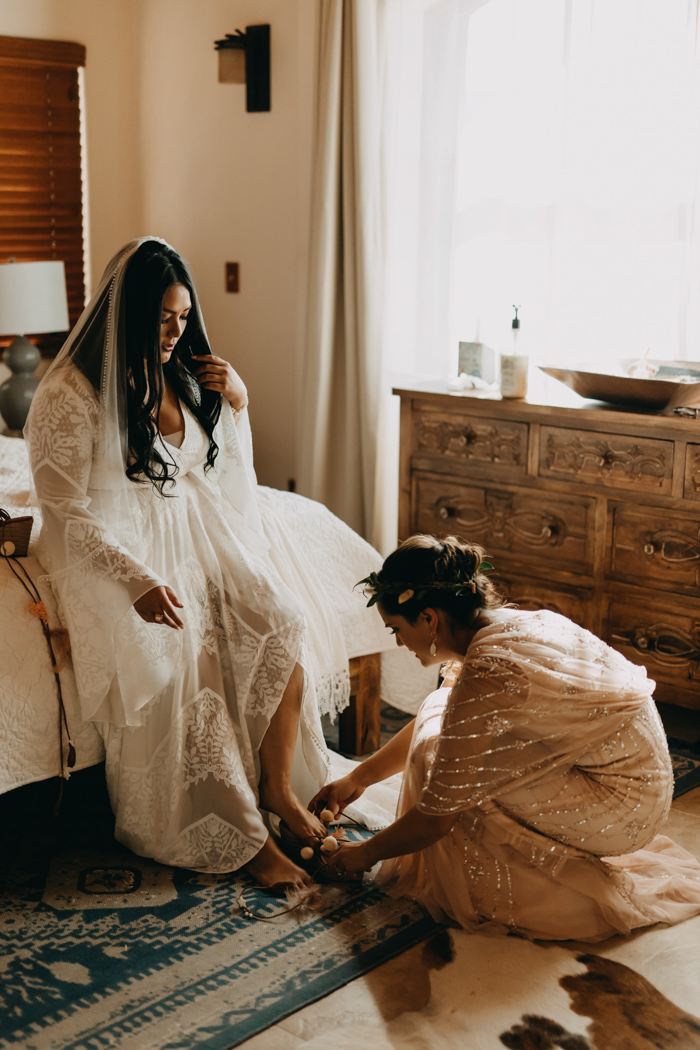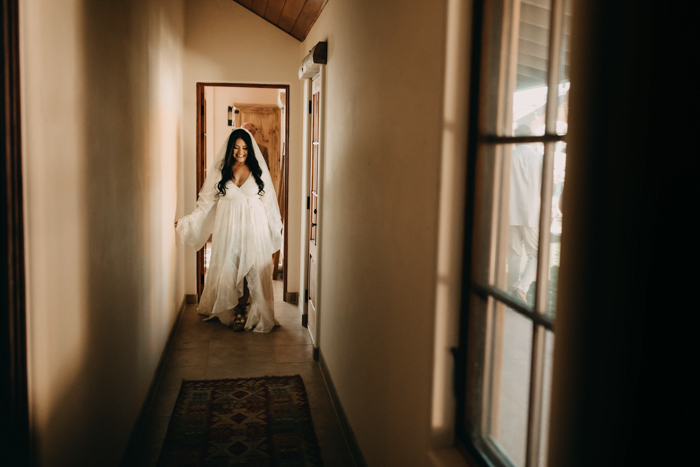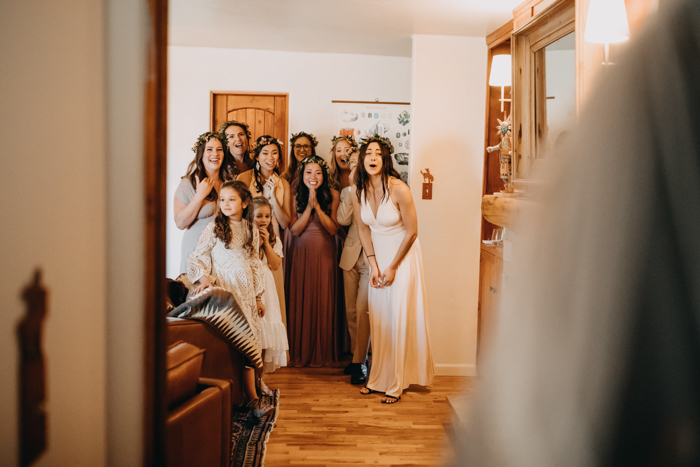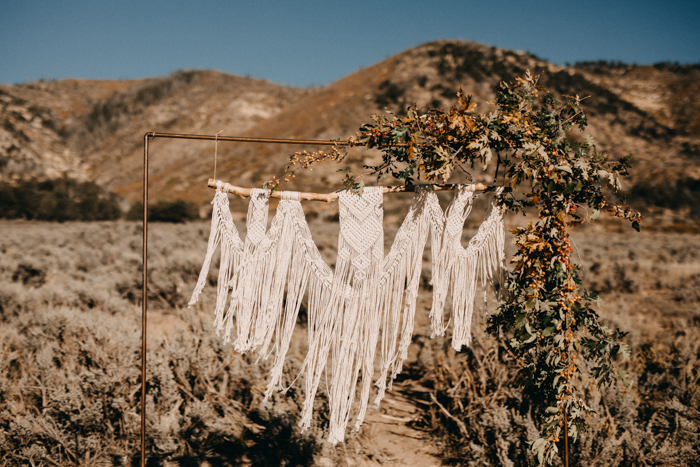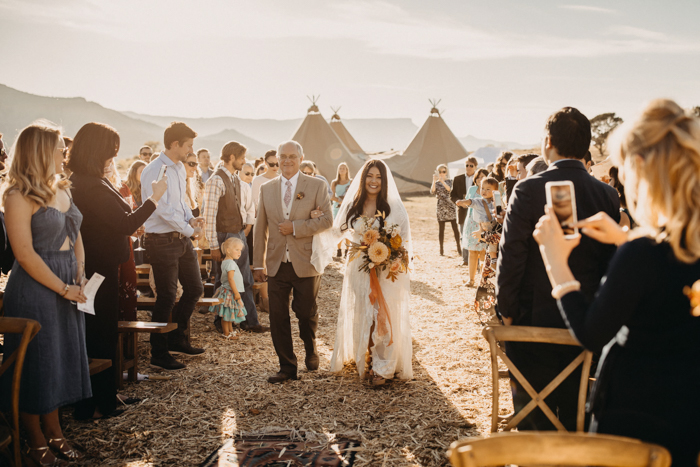 We had one of our dear friends officiate our ceremony. He gave each of us a questionnaire to fill out about one another. He took our answers and wove them into a beautiful and truly unique ceremony, including personalized vows. We also have an incredibly talented group of friends and family that made up our wedding party. They performed an amazing rendition of "Into the Mystic" that was truly unforgettable.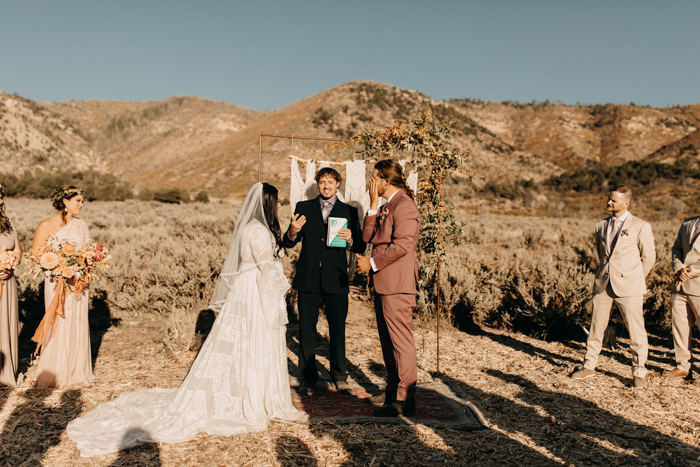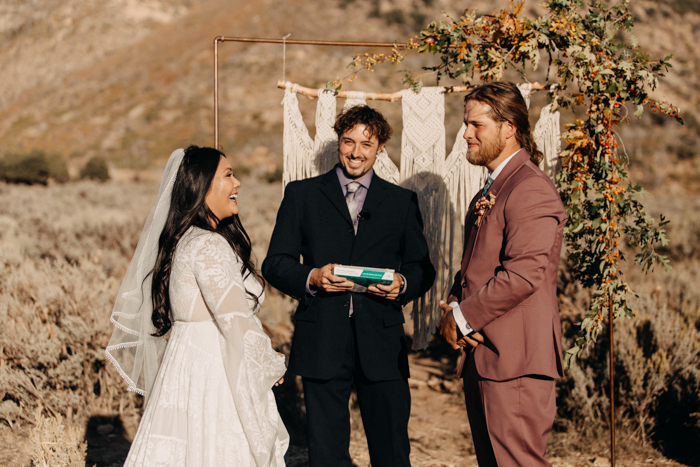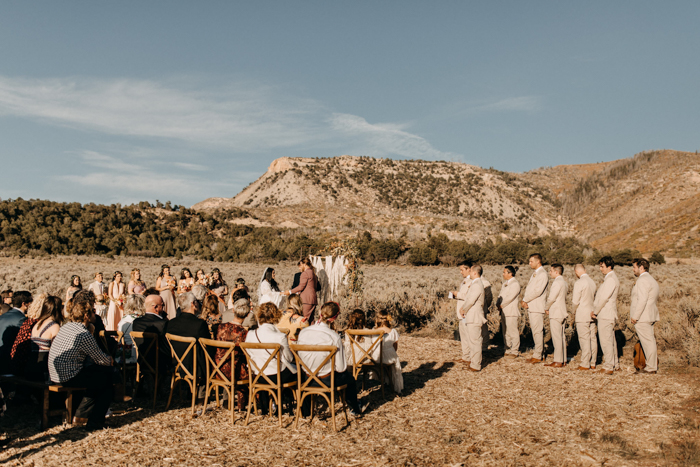 For part of our wedding ceremony, we planned to plant a Russian Sage bush together out on our land. We seriously underestimated the hardness of the soil, and poor Scott was trying as hard as he could to dig the hole. It ended up being an absolute failure. Hardly anyone noticed, but we were cracking up and without thinking, gave each other a smooch!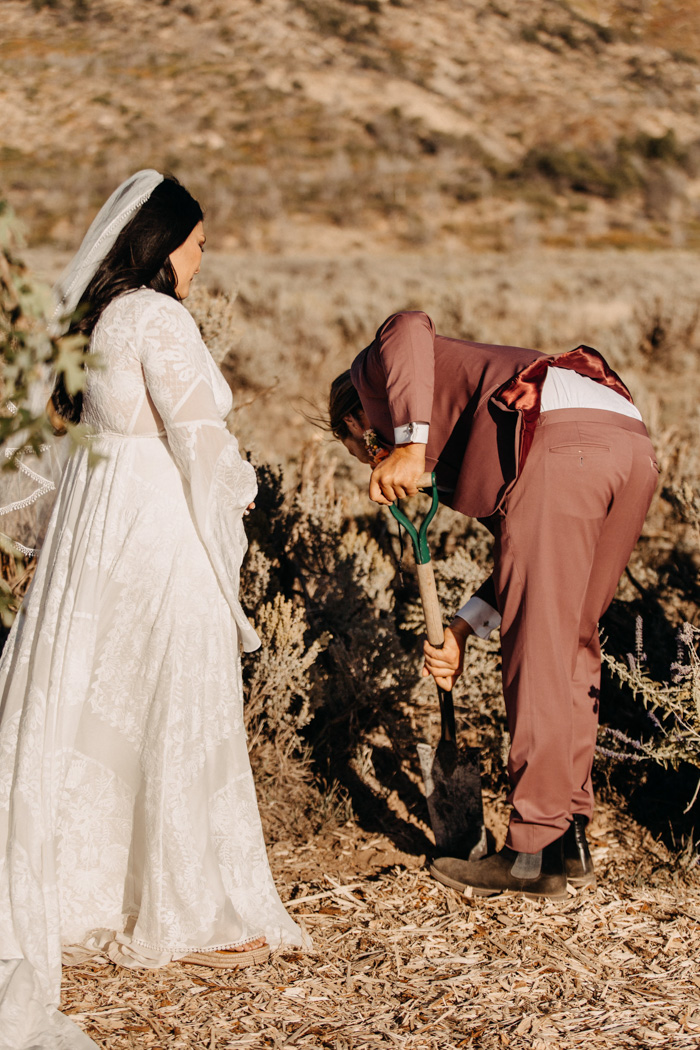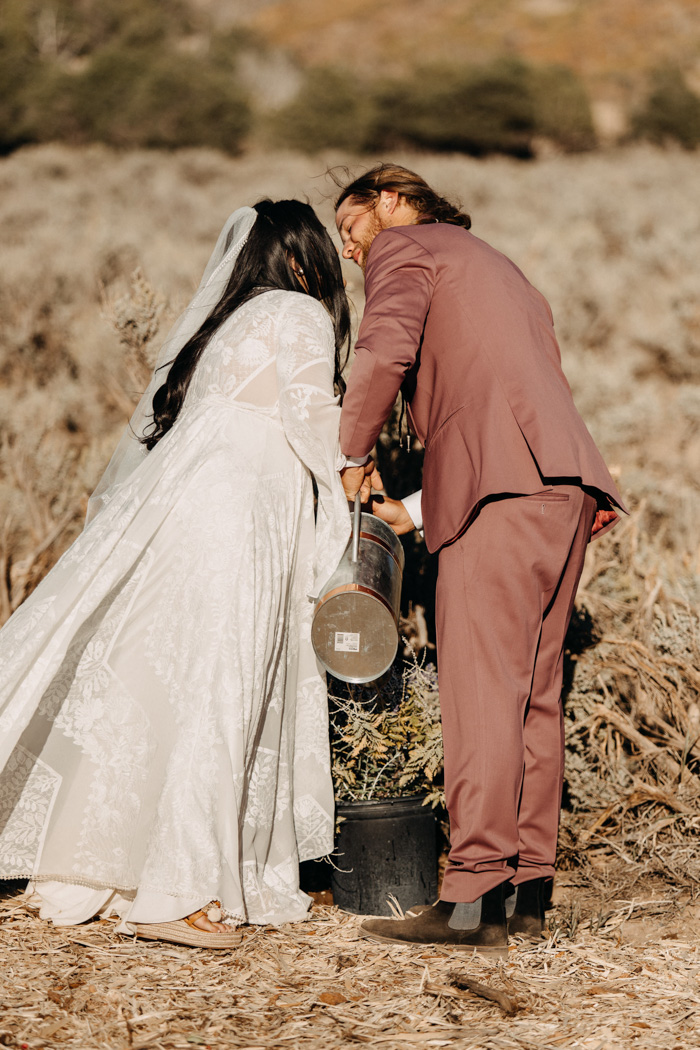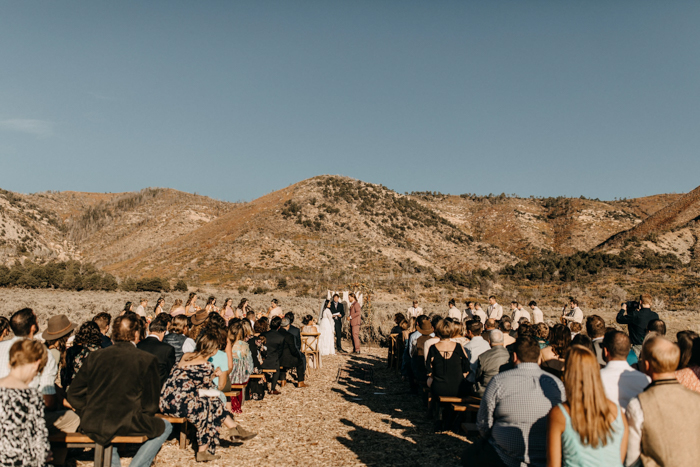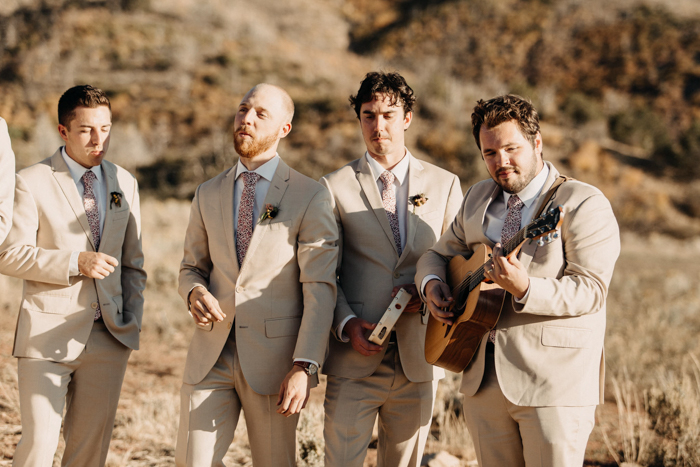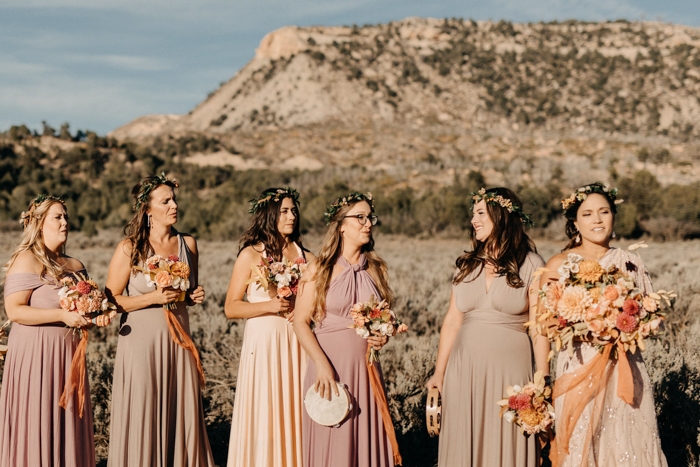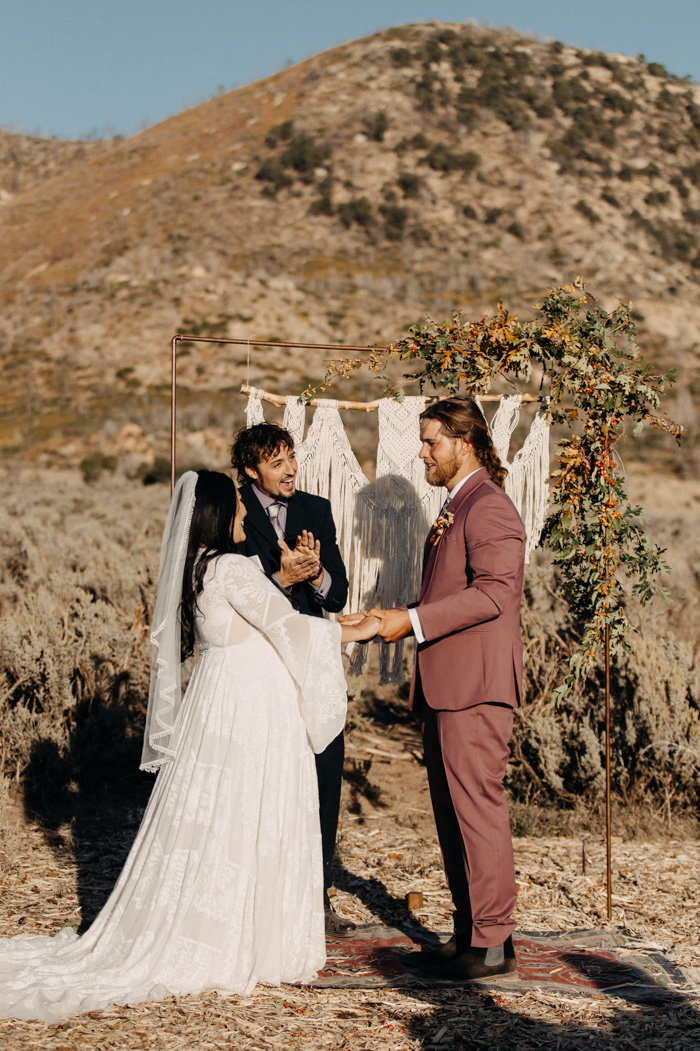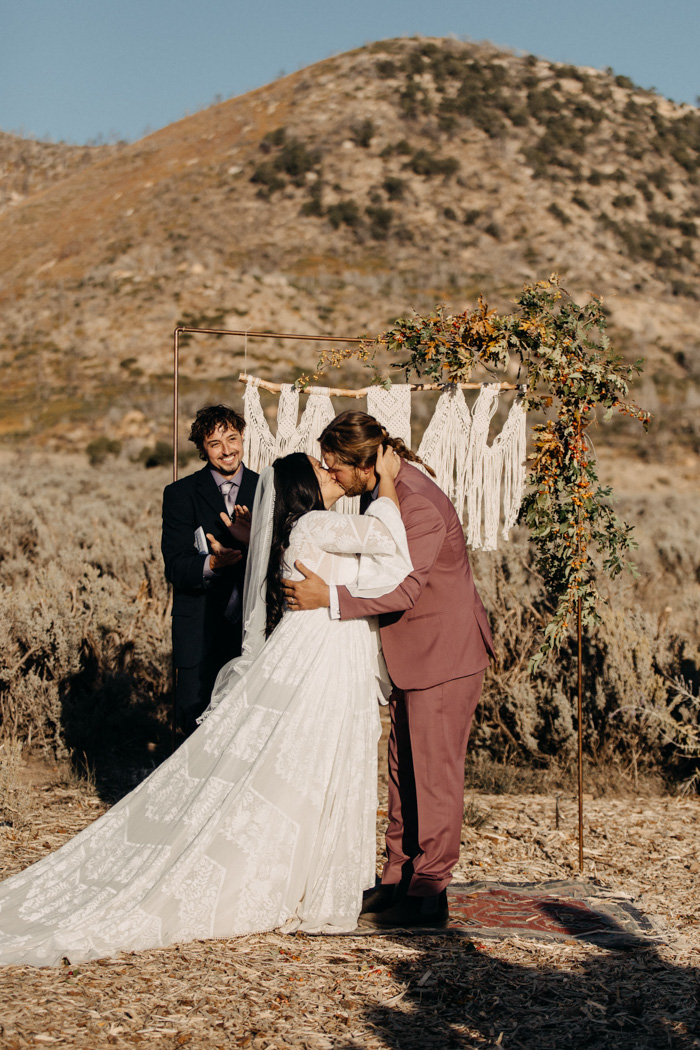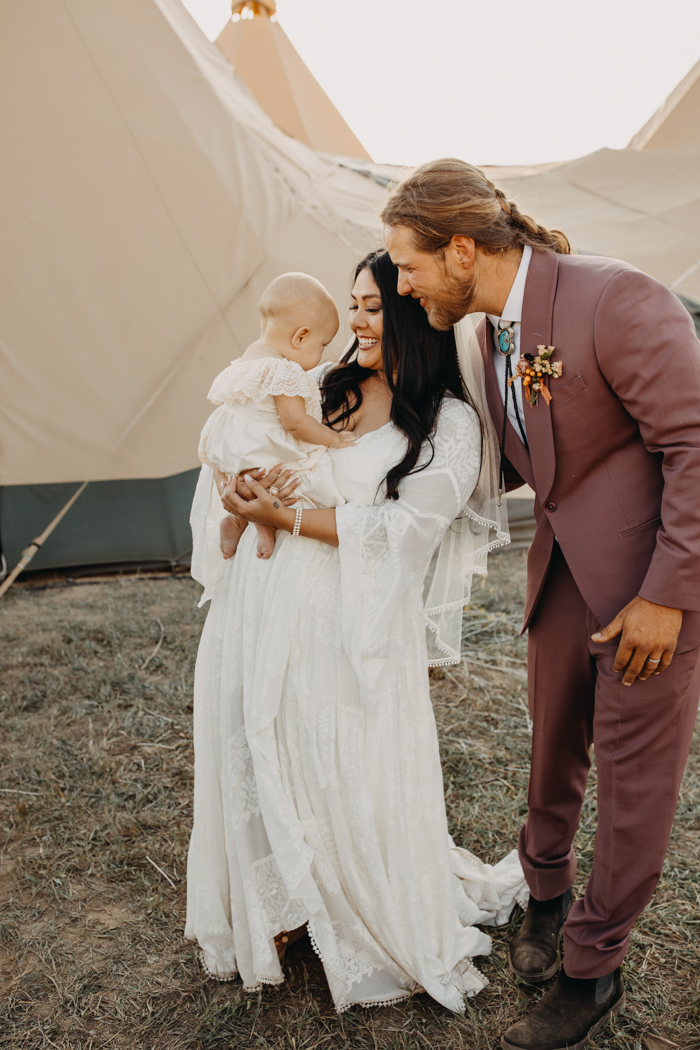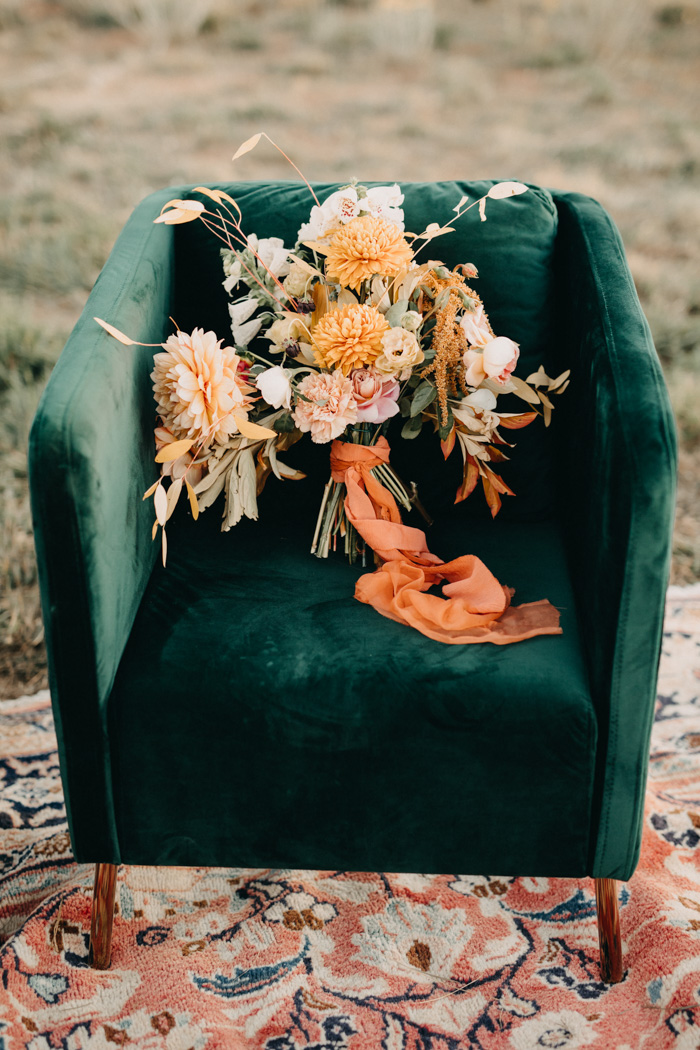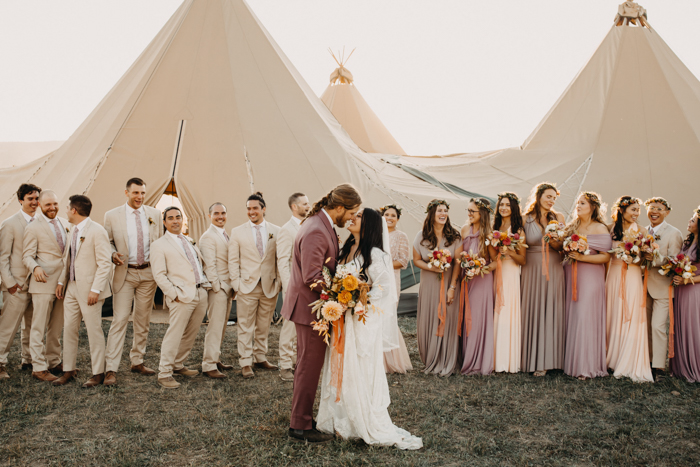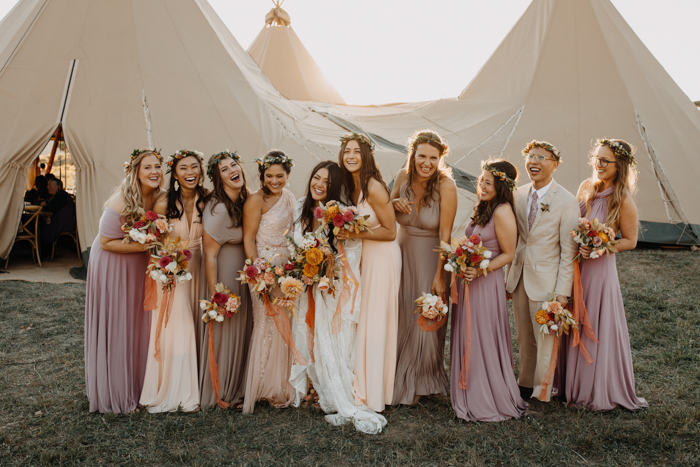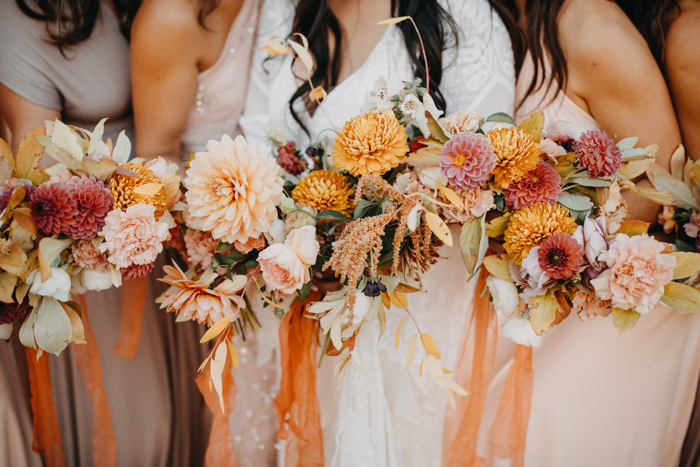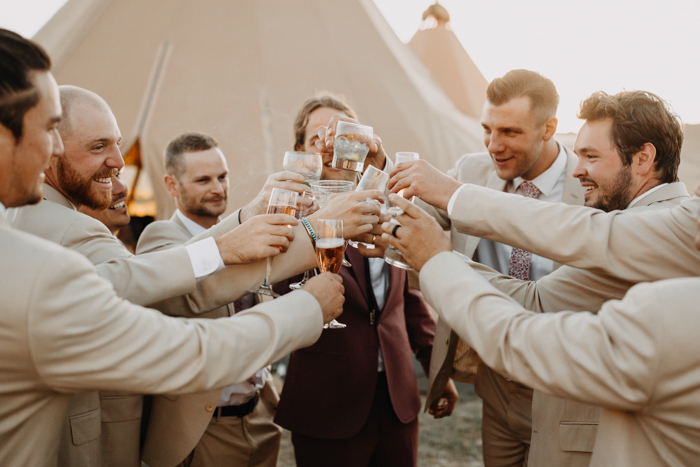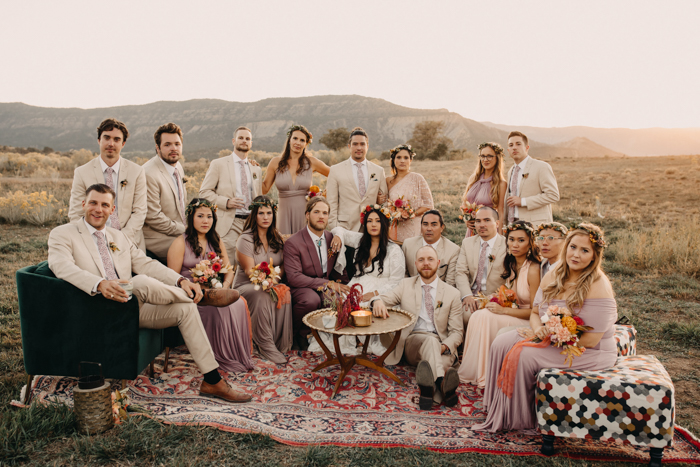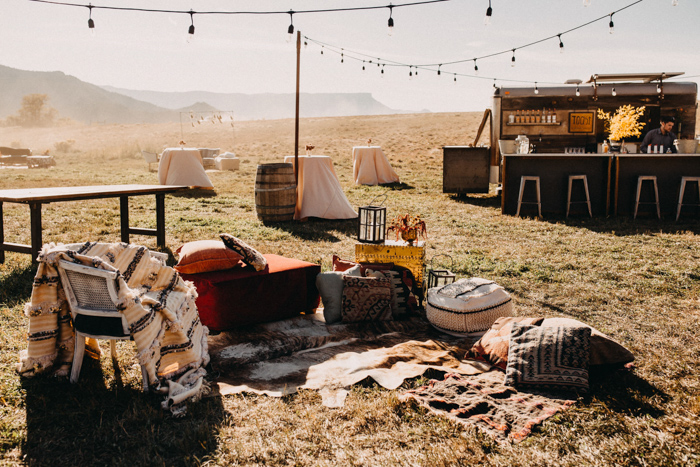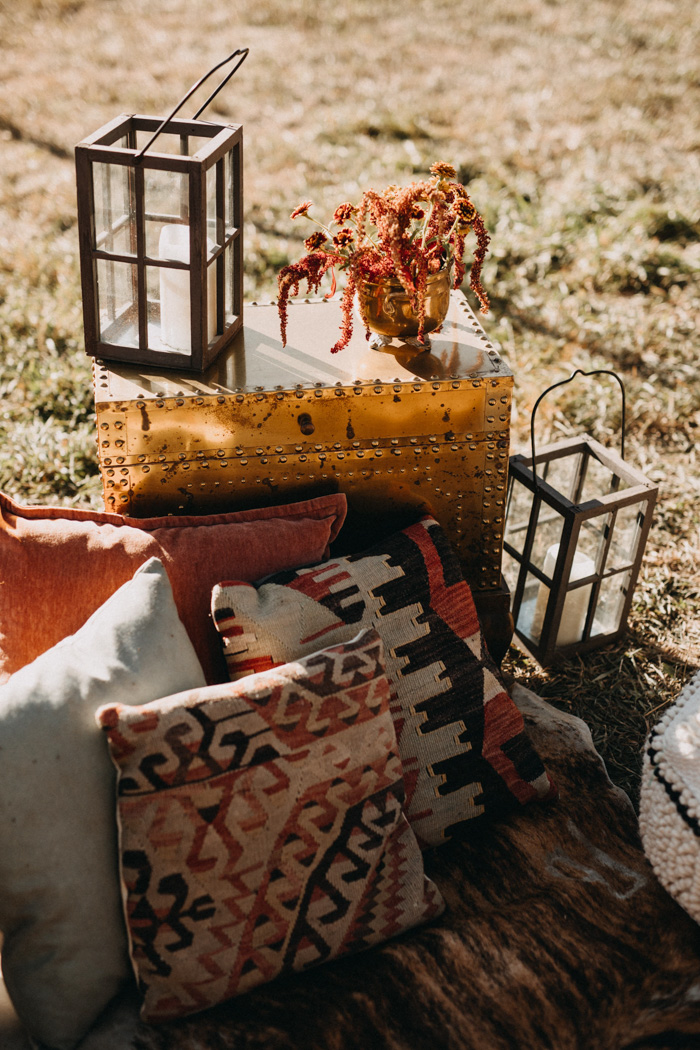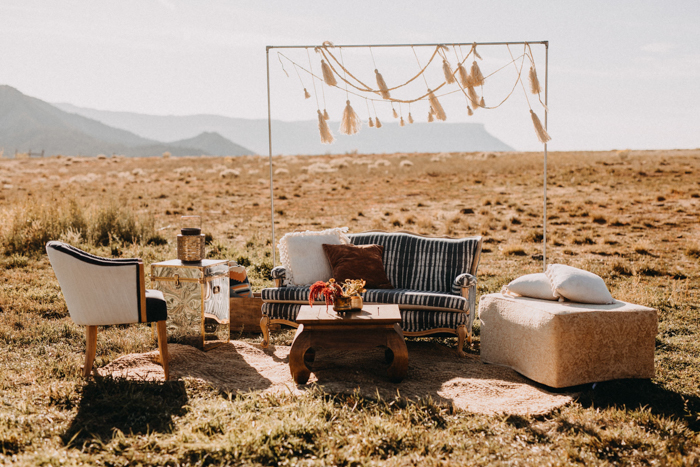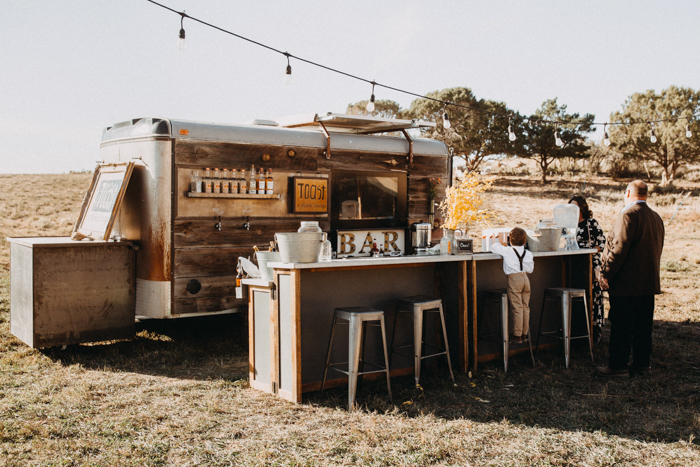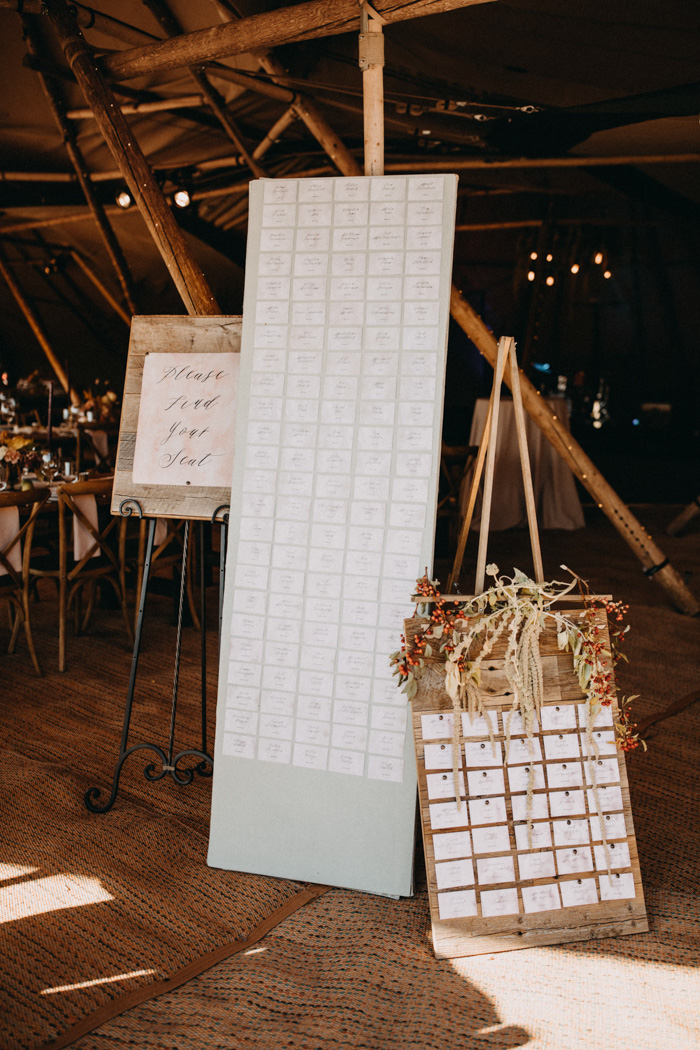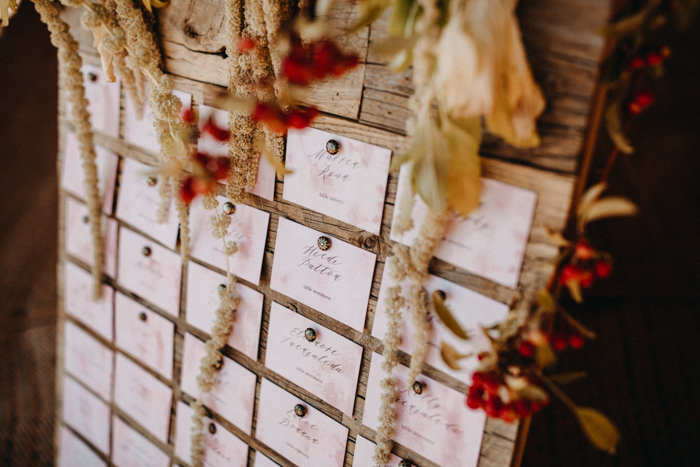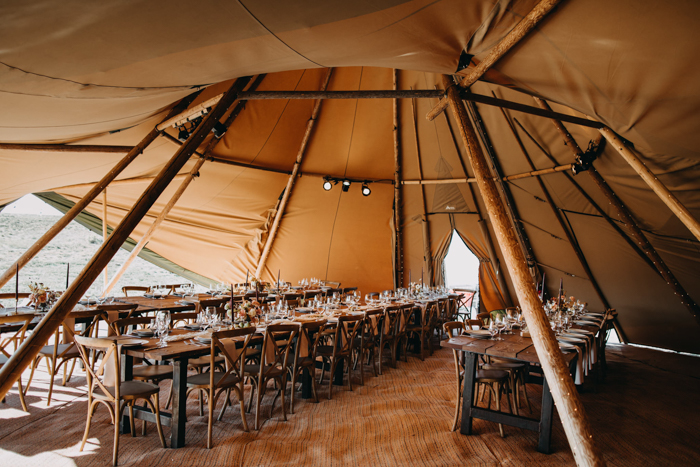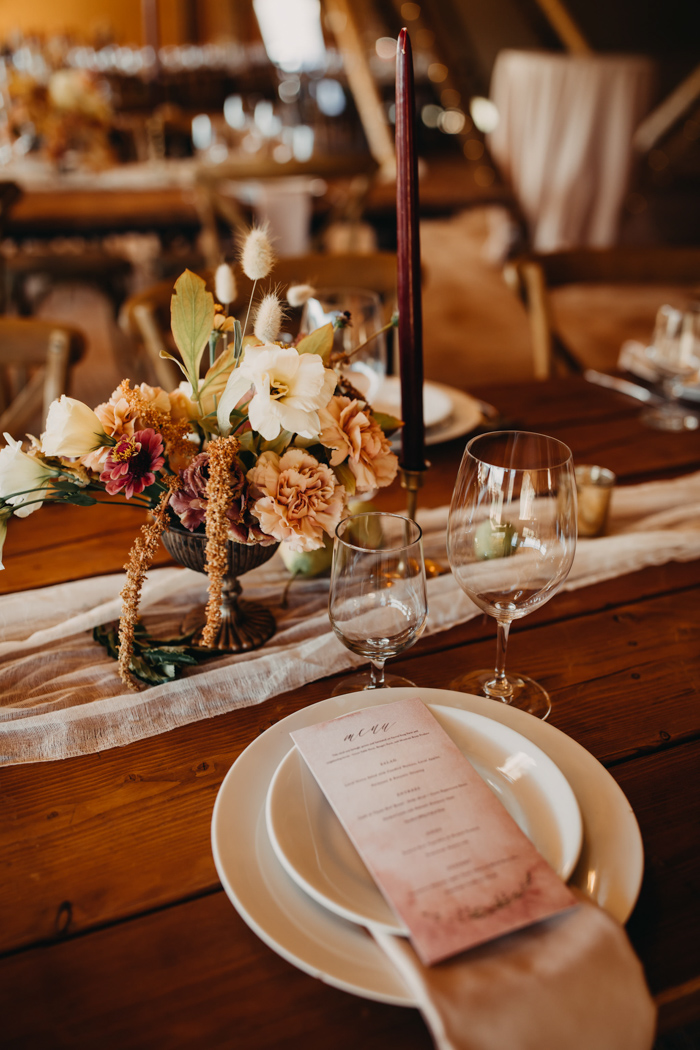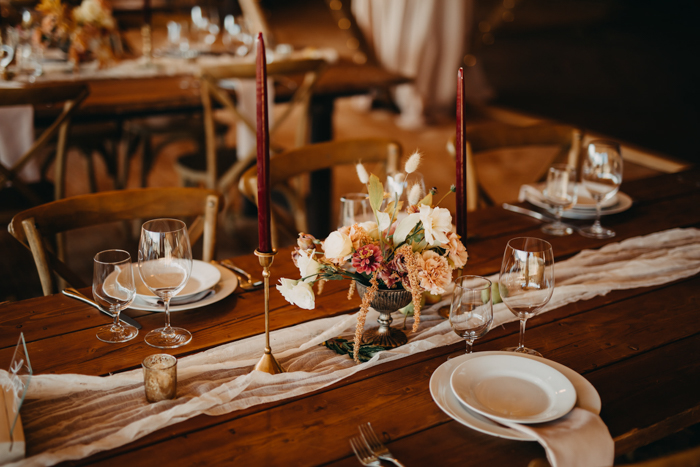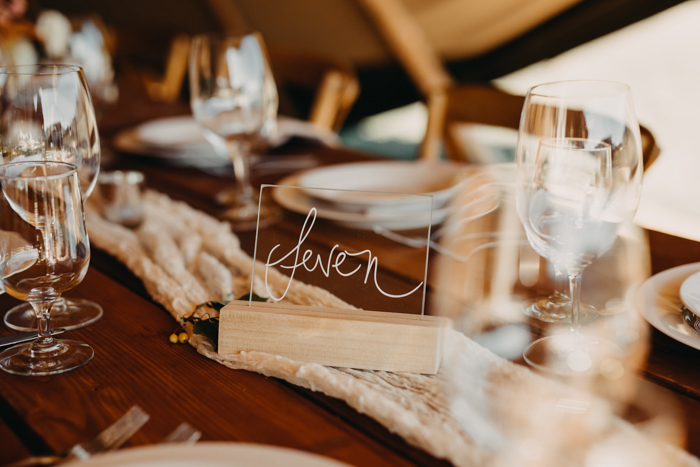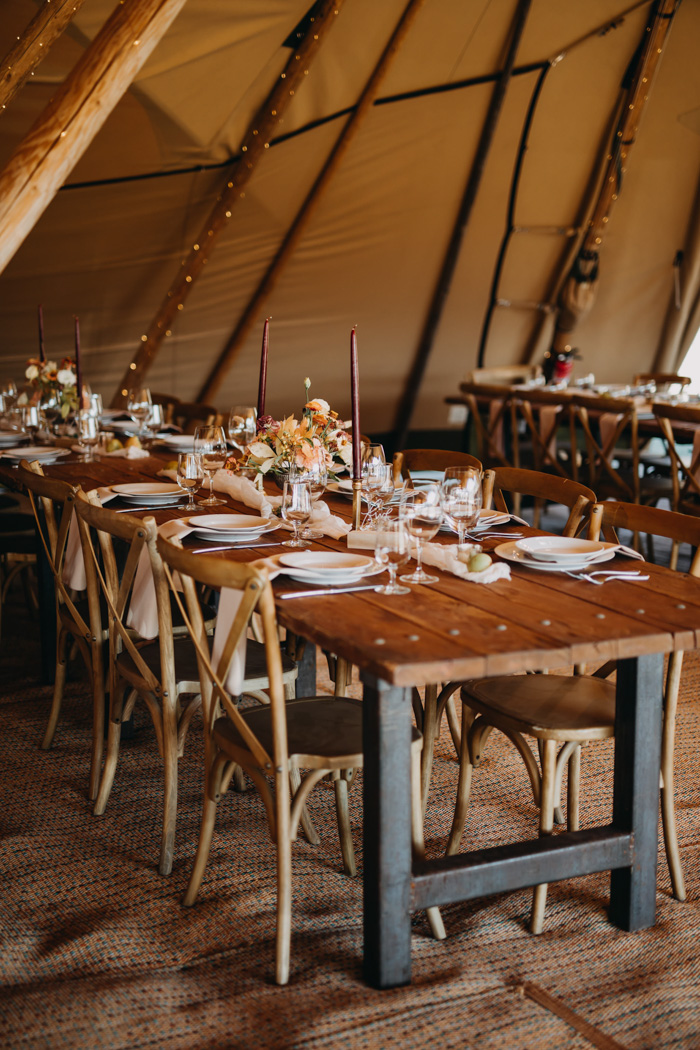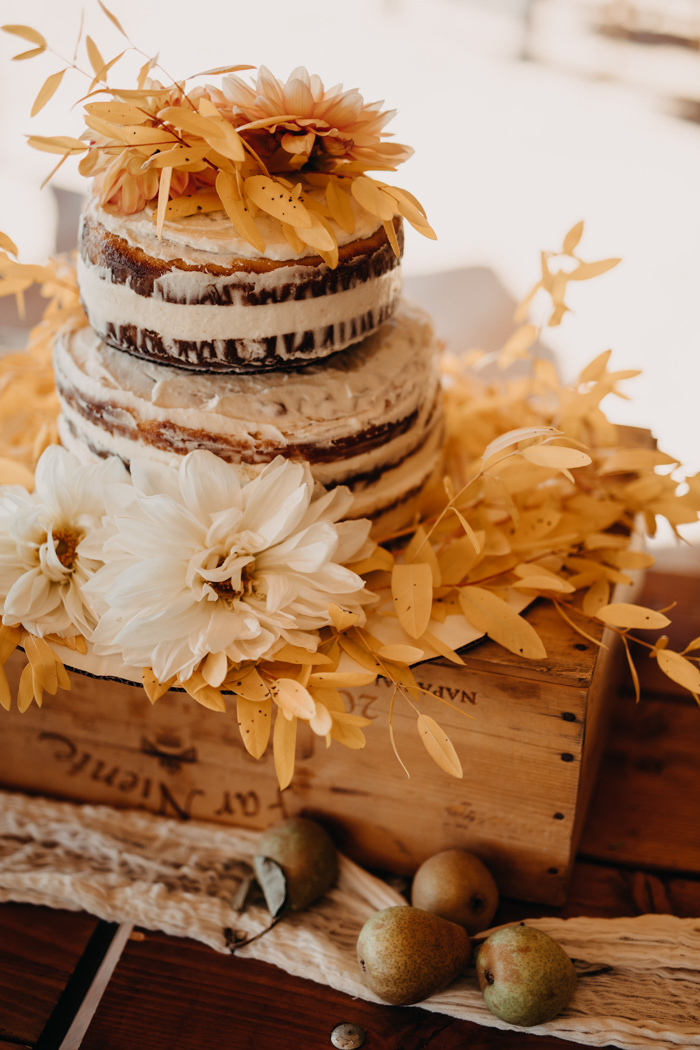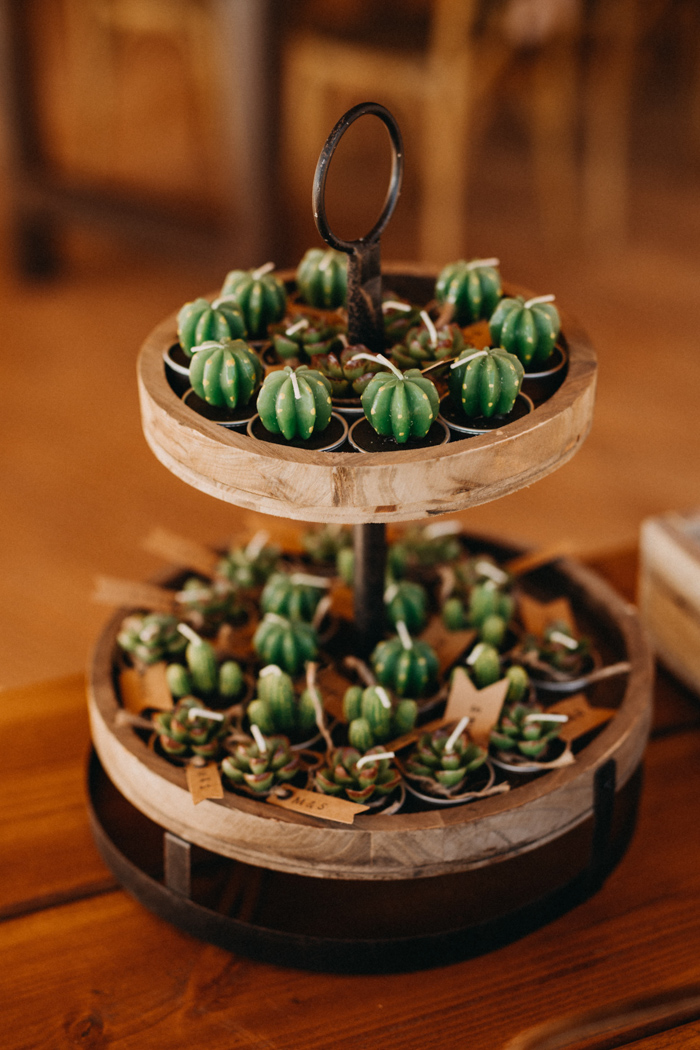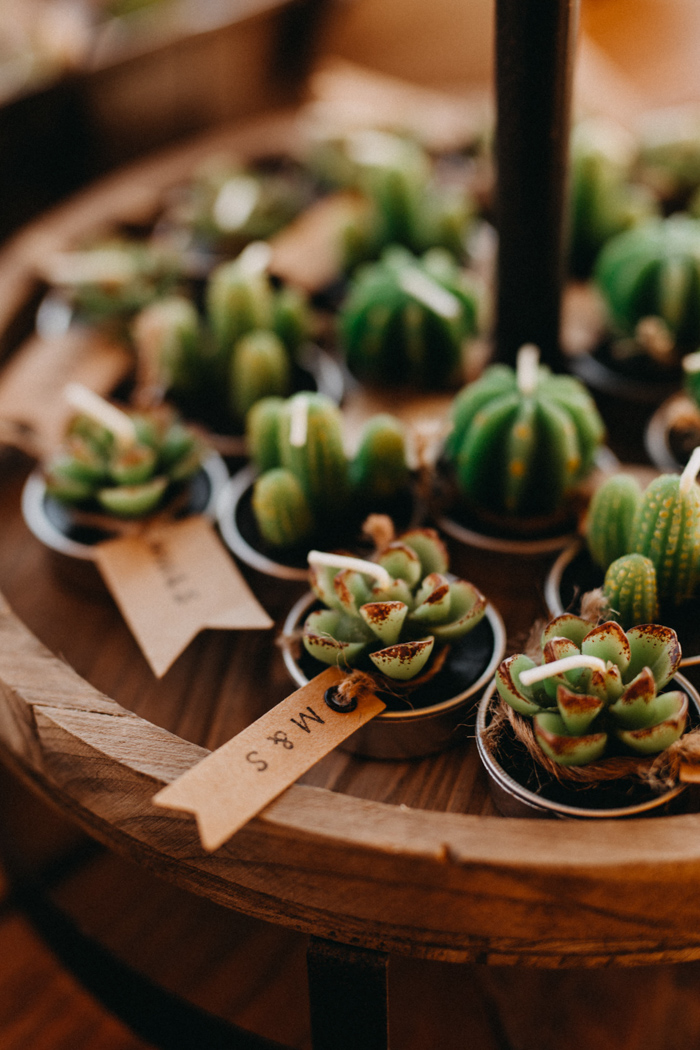 We have three pieces of advice for other couples. First, let go the of the notion of "should." Don't get caught up in thinking "we should," or "it's supposed to be like…" It's your day! Make it exactly the way you want without feeling the need to meet anyone's expectations but your own. Second, don't panic when things don't go as expected. Third, people don't notice nearly as much as you think they do if something goes wrong. They're just there to celebrate you, dance, and have fun!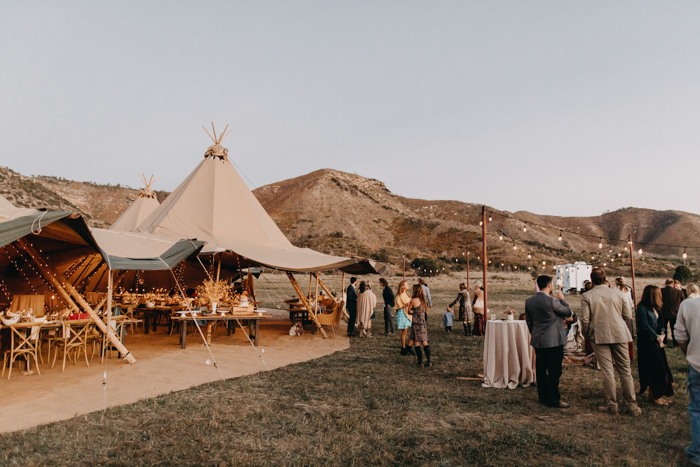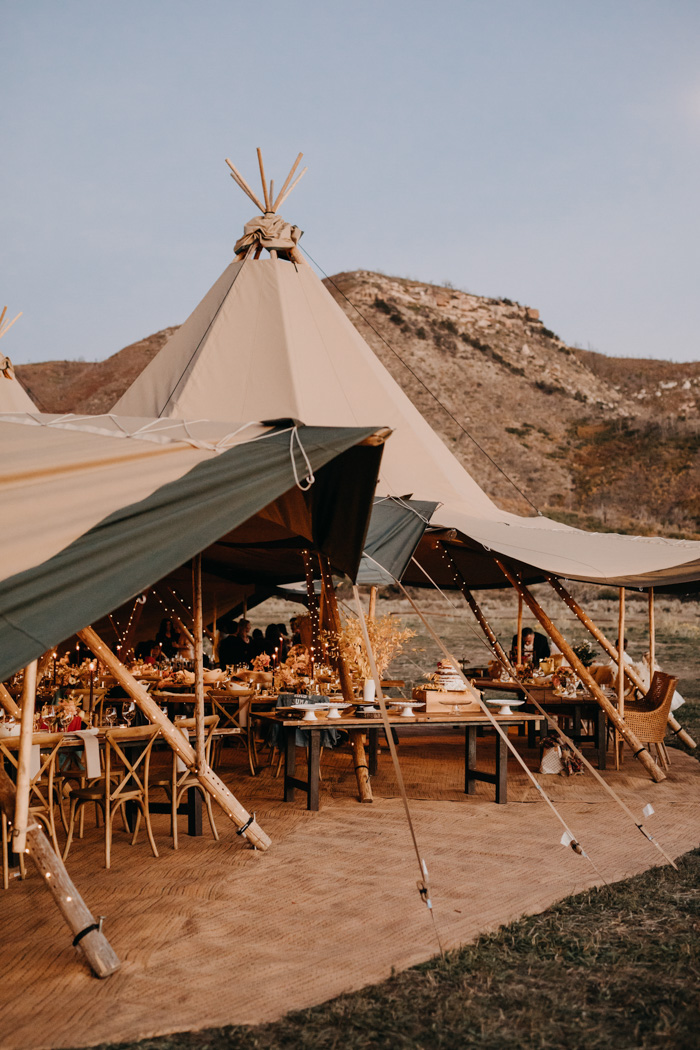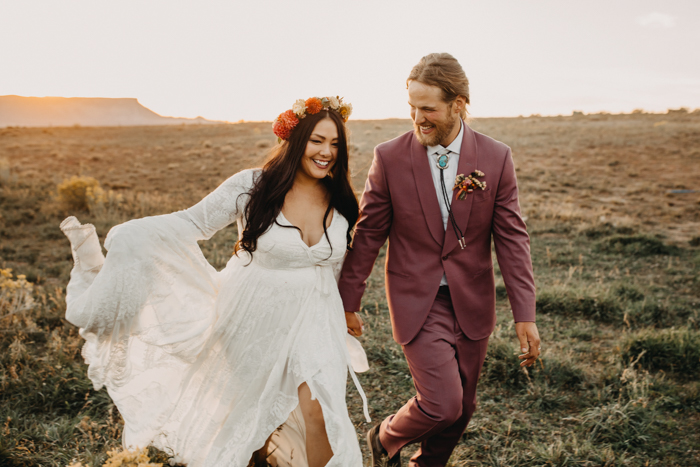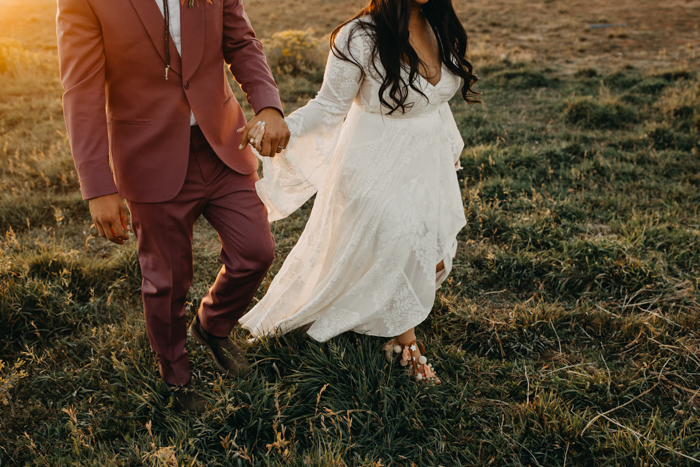 Honestly, I based my dress decision off of where I was in life. My criteria were 1.) it needed to be comfortable, and 2.) I needed to be able to breastfeed our (at the time 8-month-old) daughter. Those things really helped me narrow down my options. I've always loved the bohemian vibe of Rue de Seine gowns and knew from the start that it was the designer for me. I chose a lace wrap around gown with flowy long sleeves called "Wild Harlow." My favorite thing about it was how comfortable I was in it while looking so fabulous and feminine.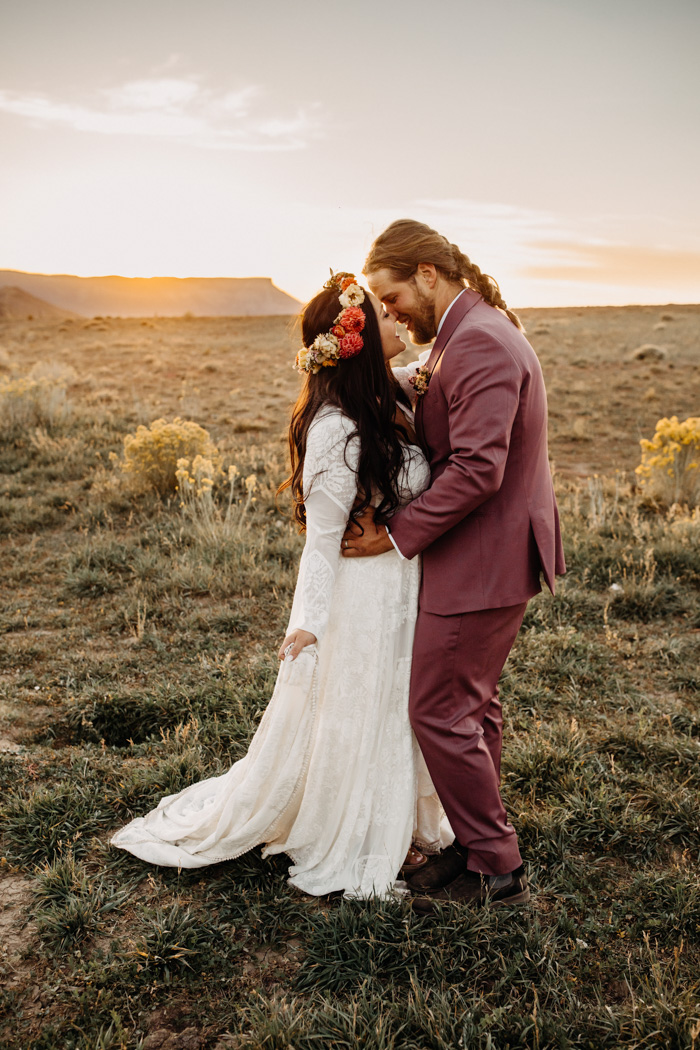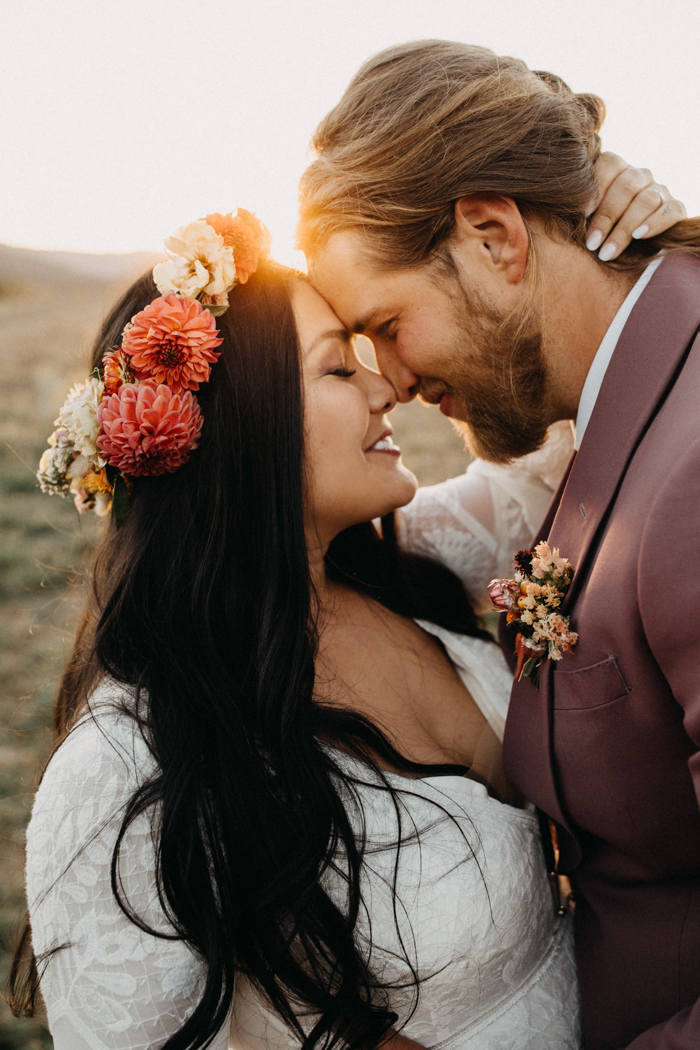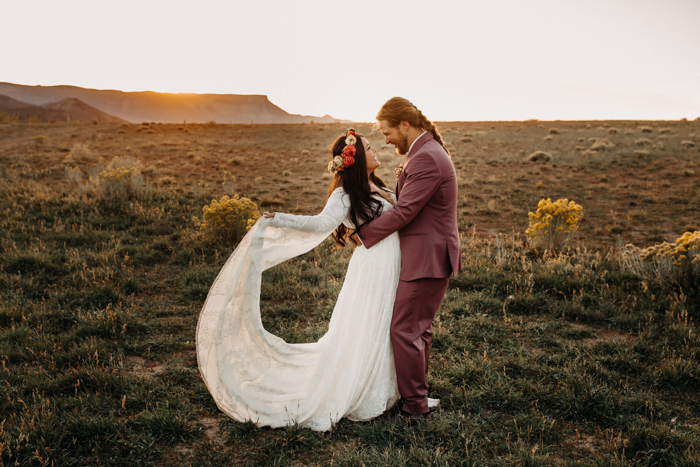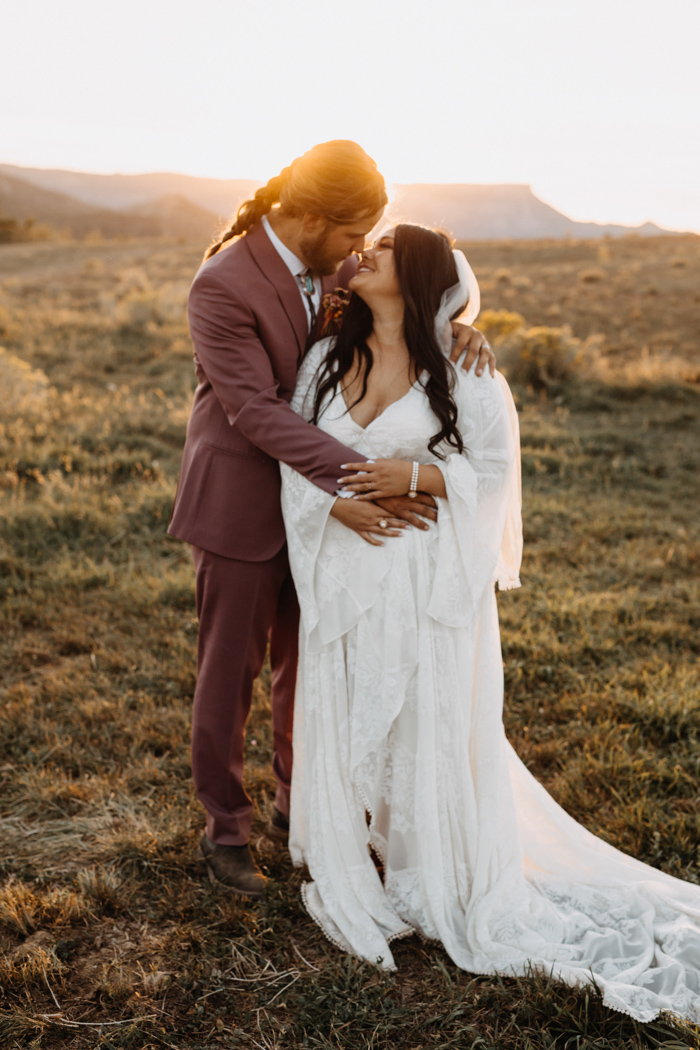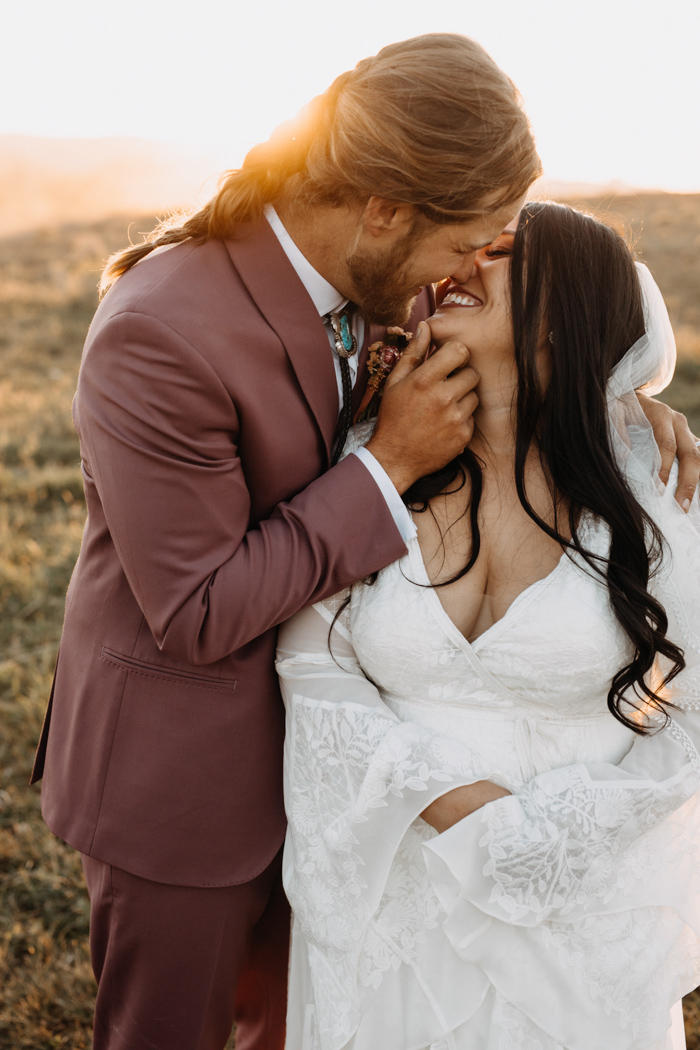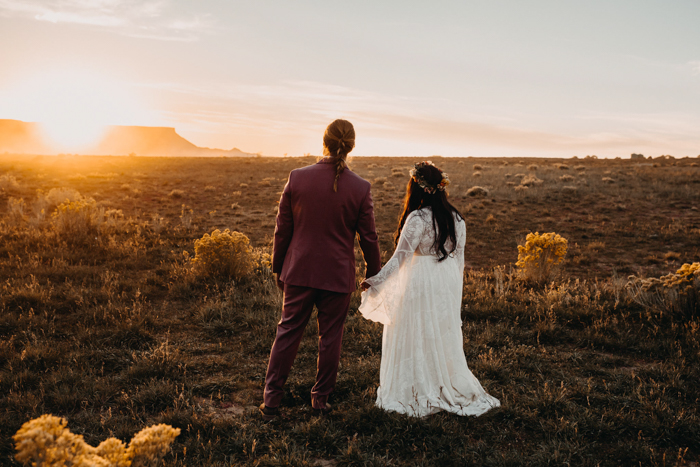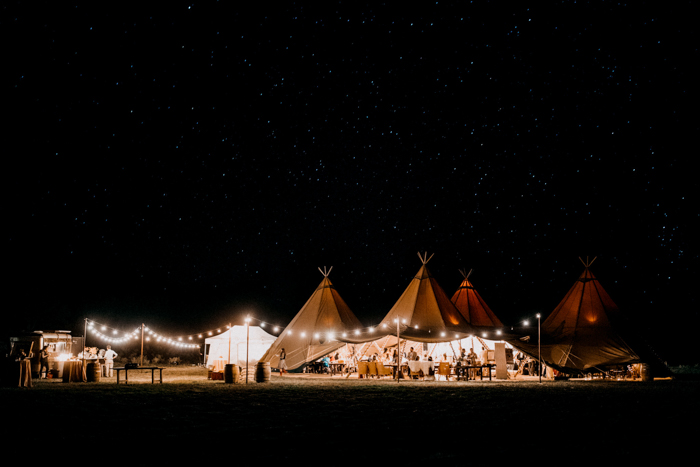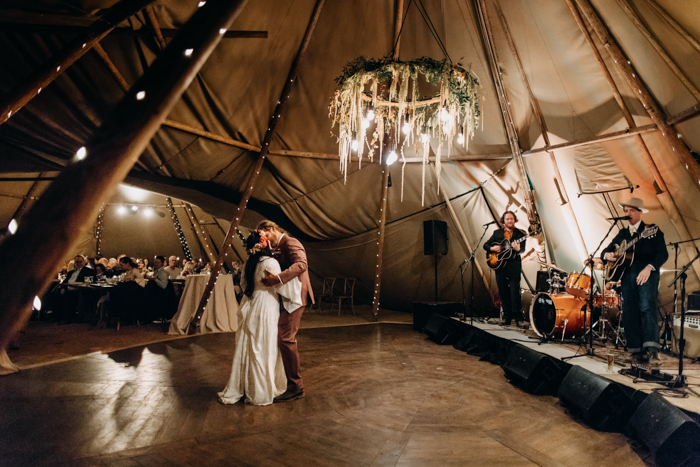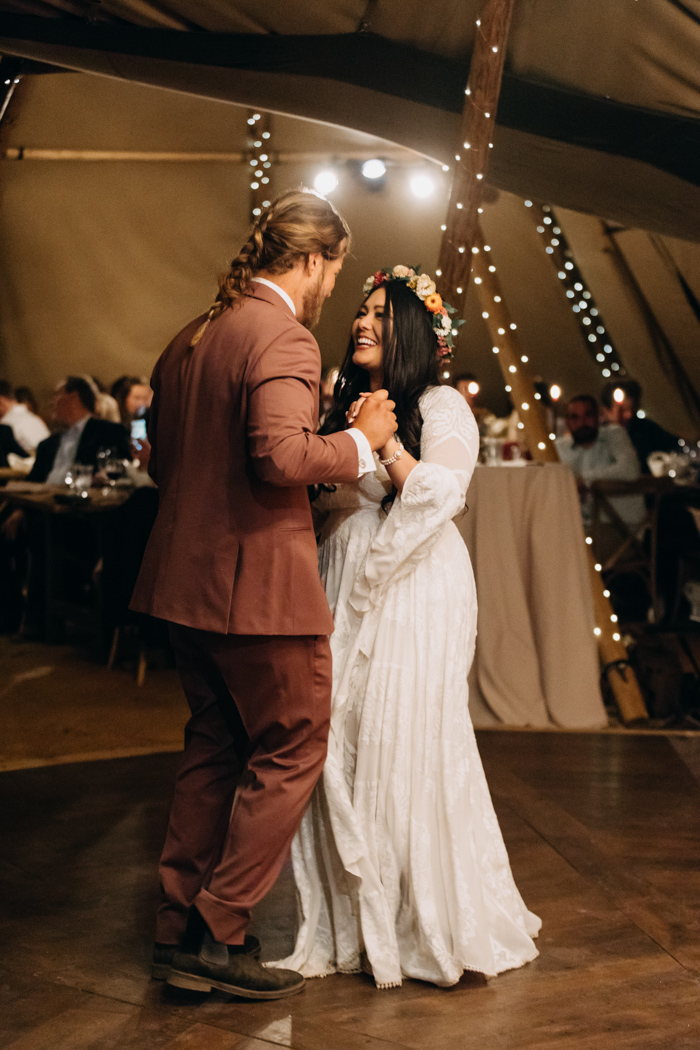 Our biggest congratulations to Margaret and Scott, and a special thanks to Amy Bluestar Photography for sharing this Colorado farm wedding! Love the southwestern flair of this wedding? You have to see this enchanting southwestern inspired Abiquiu, New Mexico wedding on Rio Chama!