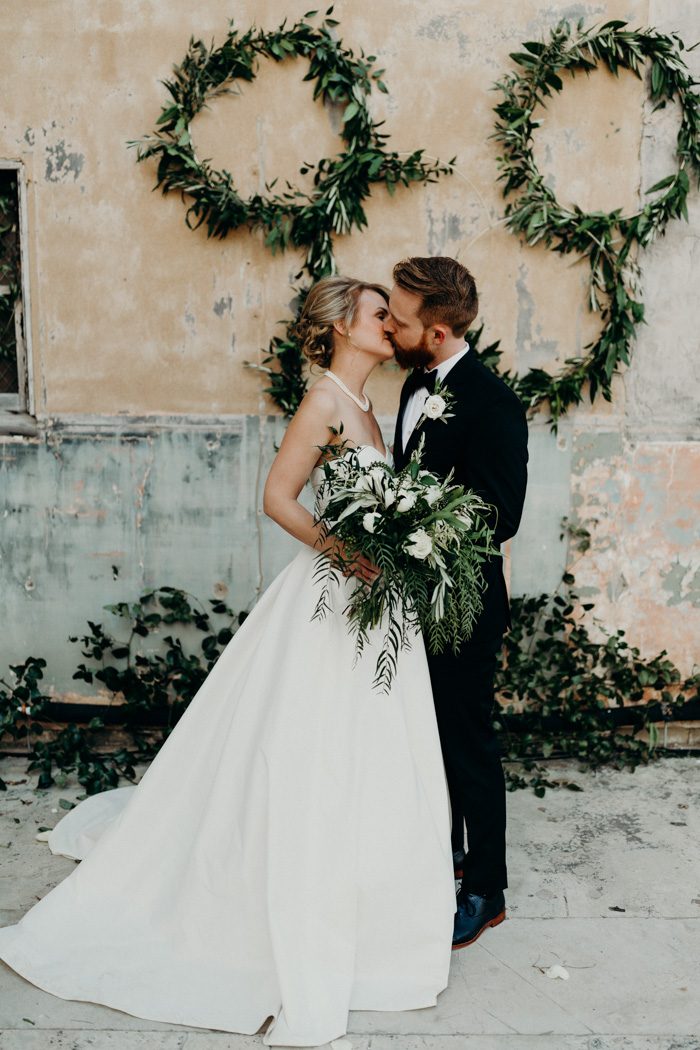 Elisabeth and Ben combined classic and natural vibes in their wedding at The Post at River East for a celebration that was as elegant as it was laid-back. The couple only used greenery to bring life to the worn, historic venue — and the result was stunning! There were greenery hoops hanging from the walls, greenery centerpieces on every table, garlands marking the ceremony aisle, and an extra special wreath placed on a chair of honor for the bride's late mother. For that elevated, refined look, Elisabeth chose an Oleg Cassini ballgown, pearls, and romantic updo, and Ben rocked a black Kenneth Cole suit and bowtie. But the couple also nailed the laid-back feel by providing a pizza and wing buffet alongside a wall full of donuts! Photographers Rachel L'Antigua and Kayla of K•RAE Films perfectly captured every facet of this wedding and gave us all the feels with the sweet moments of the couple and their daughter/flower girl throughout the day!
The Couple:
Elisabeth and Ben
The Wedding:
The Post at River East, Fort Worth, Texas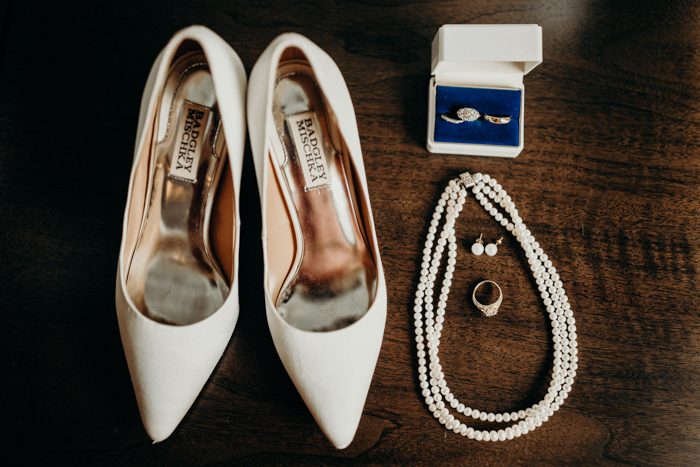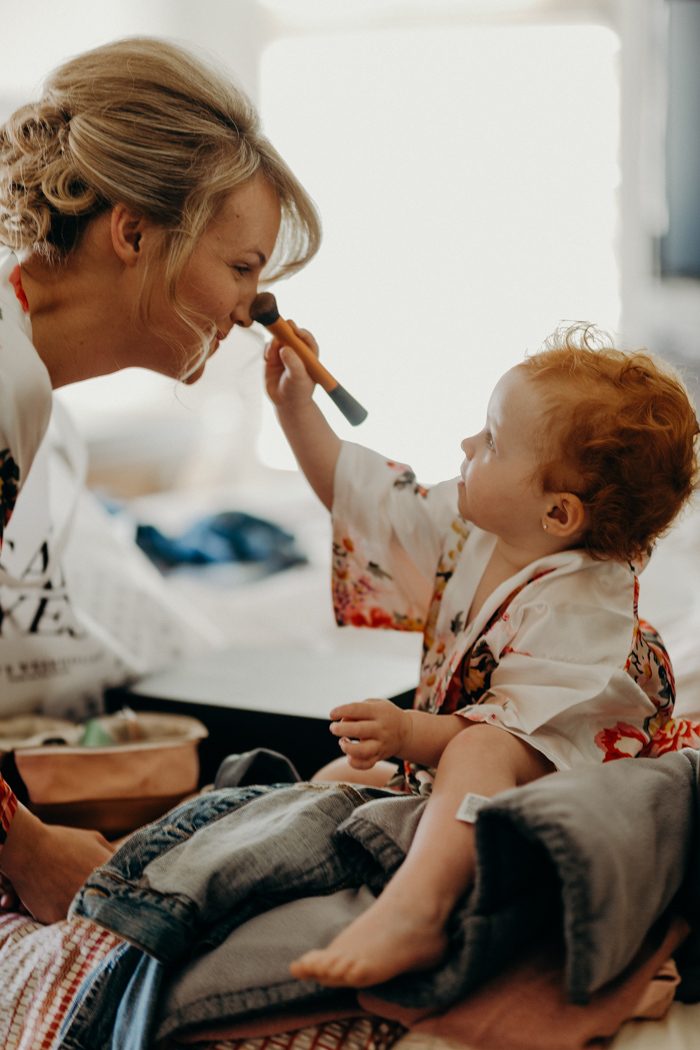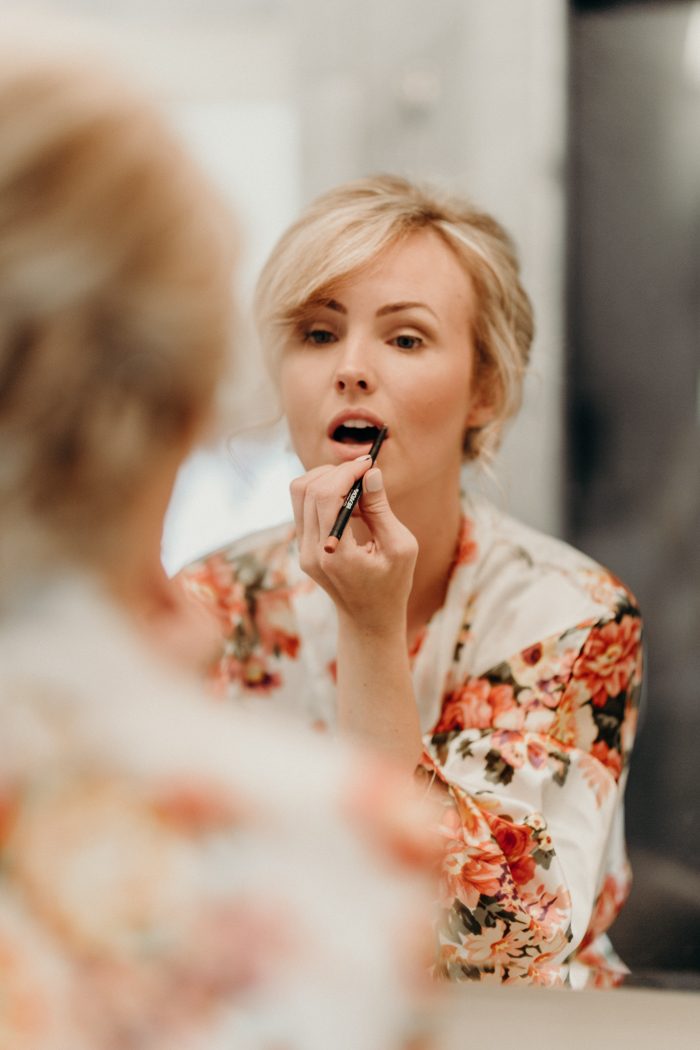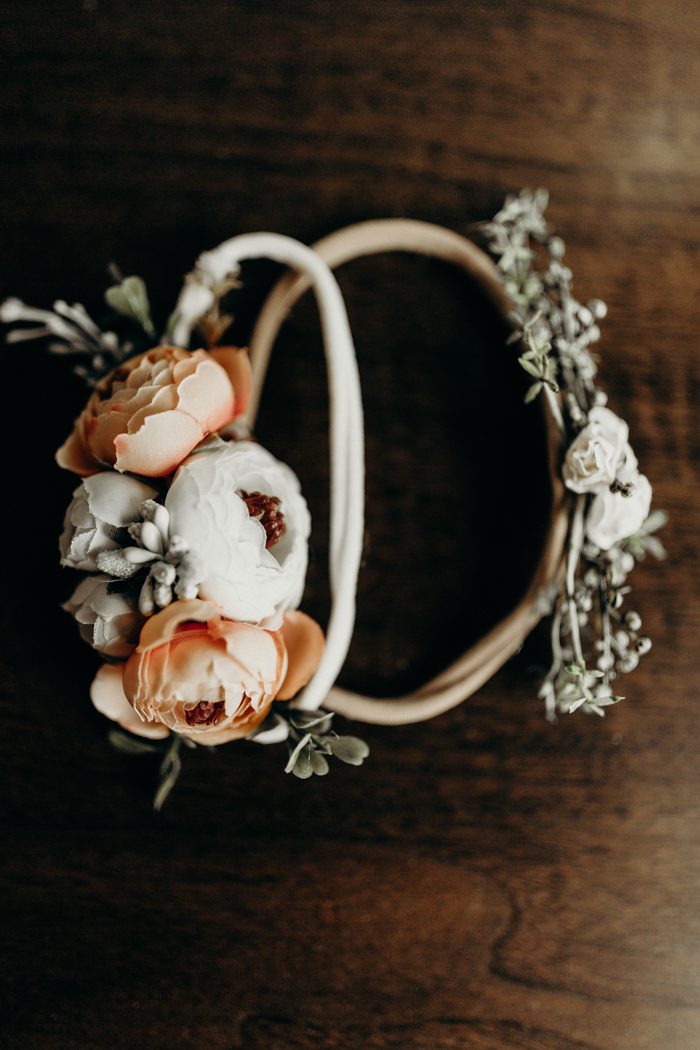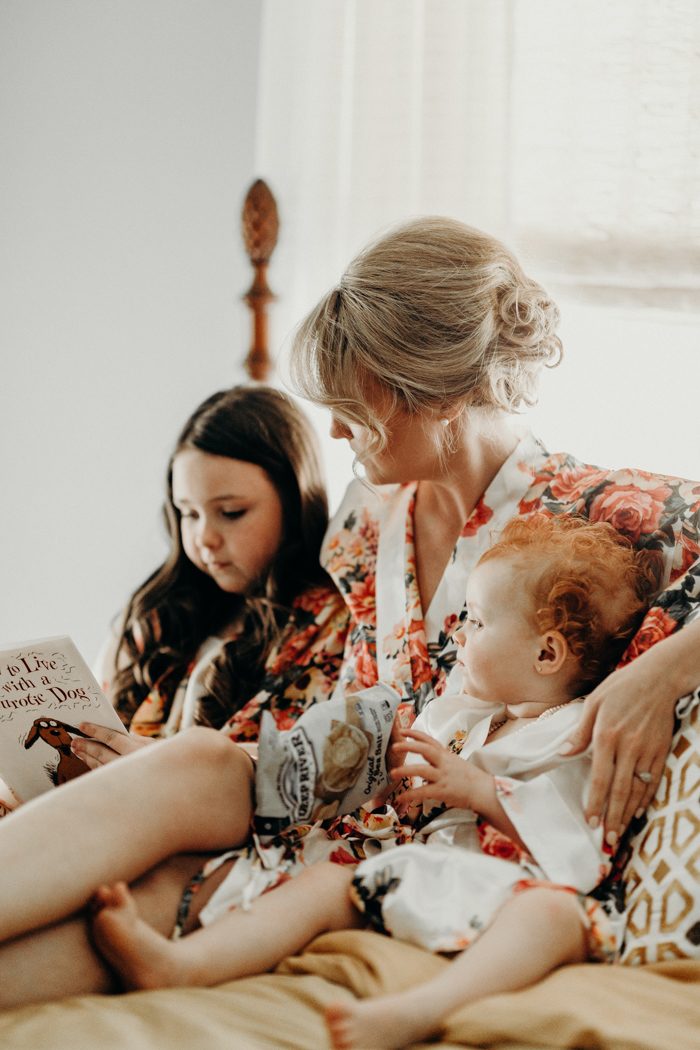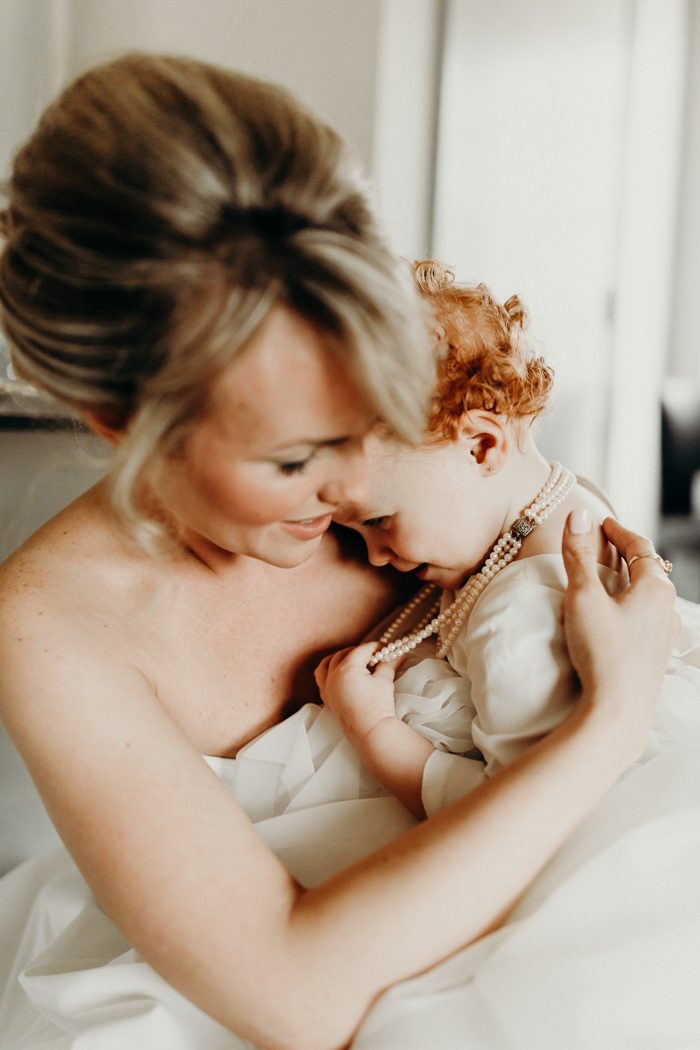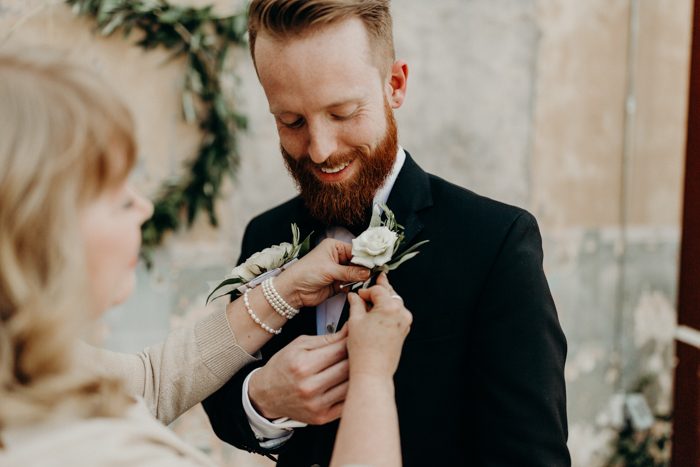 We DIY-ed everything! We designed the welcome sign, had it printed at Staples, and then I stained the easel it stood on and wrapped it in greenery with wire and hot glue. I used giant hula hoops covered in gold spray paint and wrapped in greenery as wall decor above our food and beverage tables. We used spray painted tomato cages as all of our plant stands. I also brought our antique furniture and many of our own houseplants to the venue just to give it those perfect little touches. The most precious piece of all was a beautiful moss wreath with a photo of my deceased mother inside sitting in a chair beside my sweet father at our ceremony. It was the perfect way to remember her on our special day!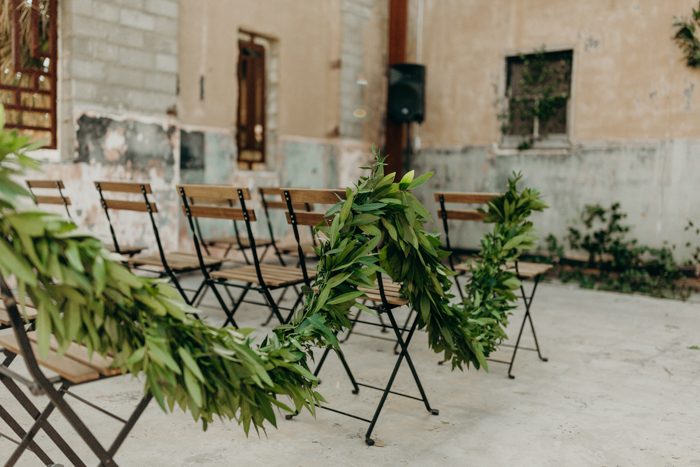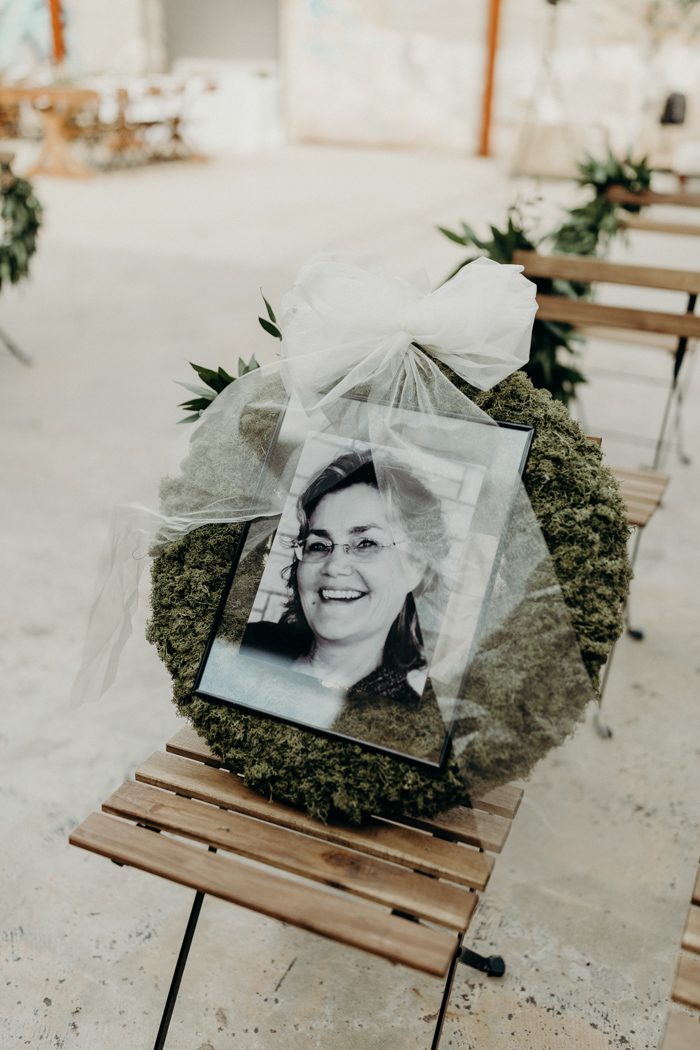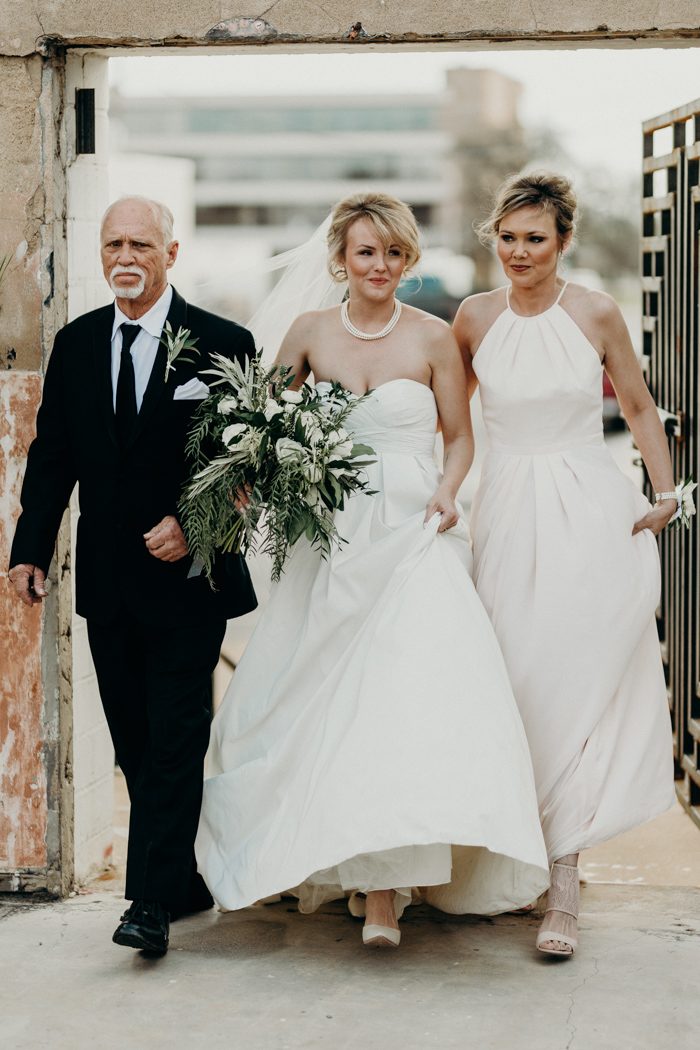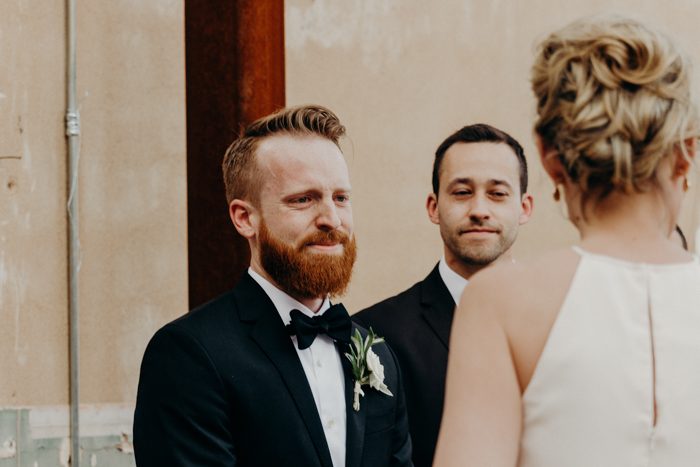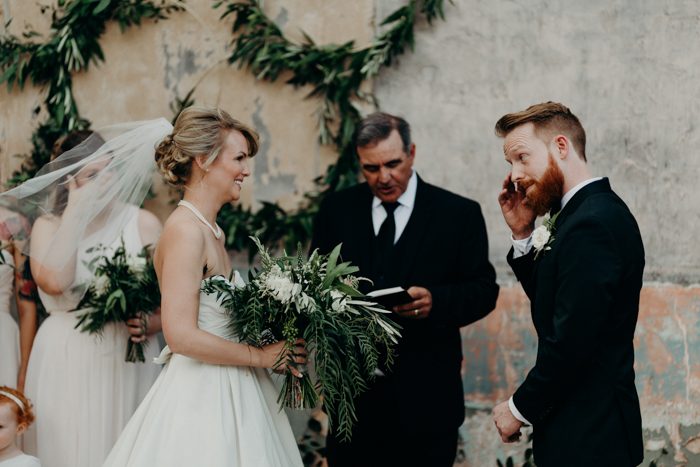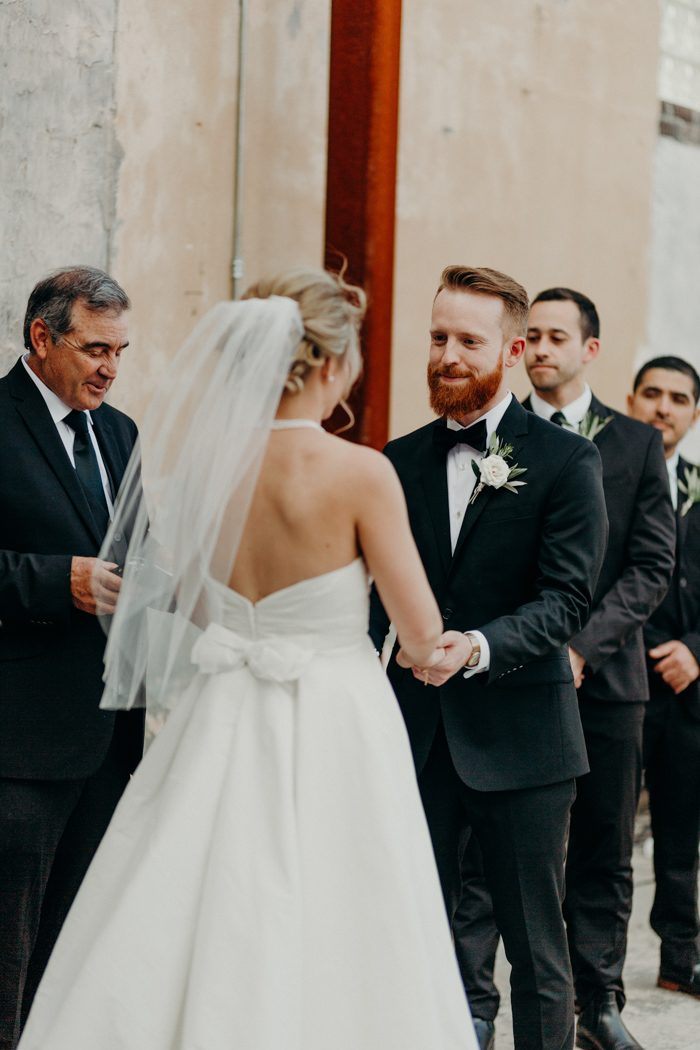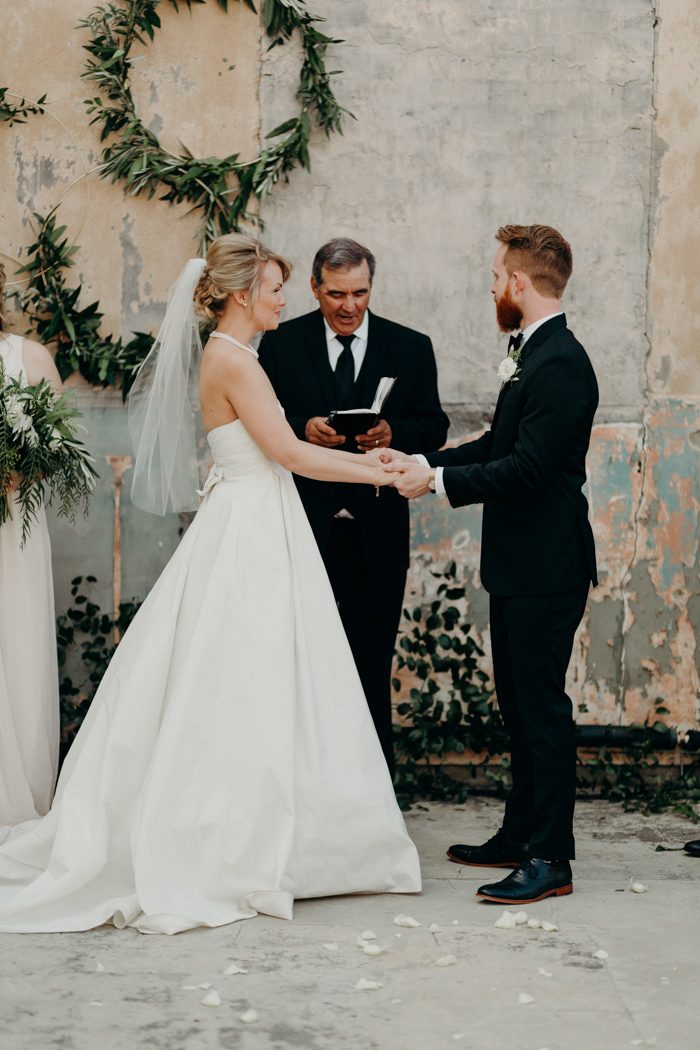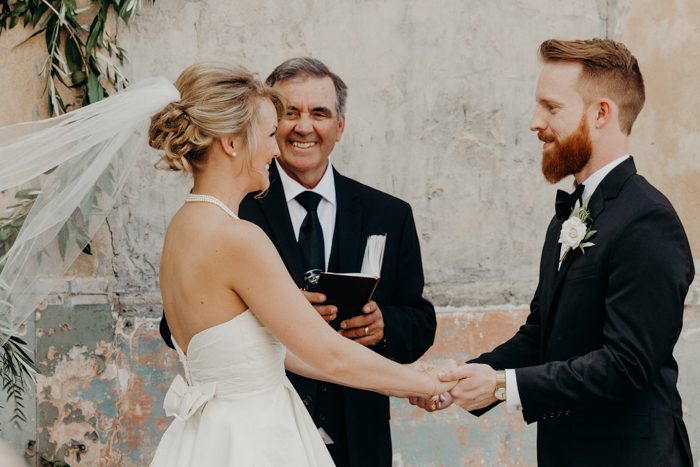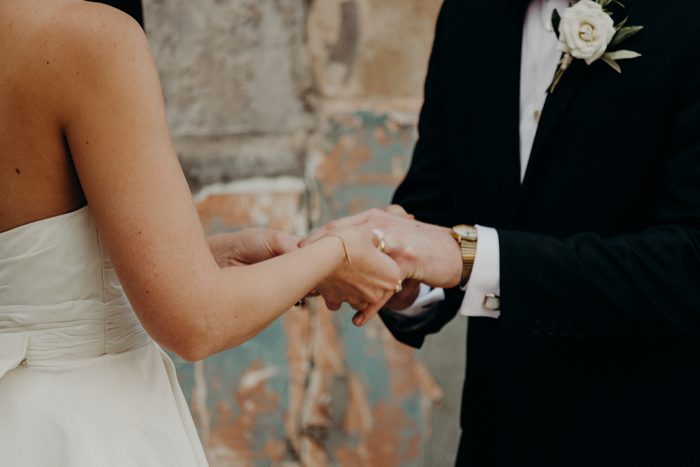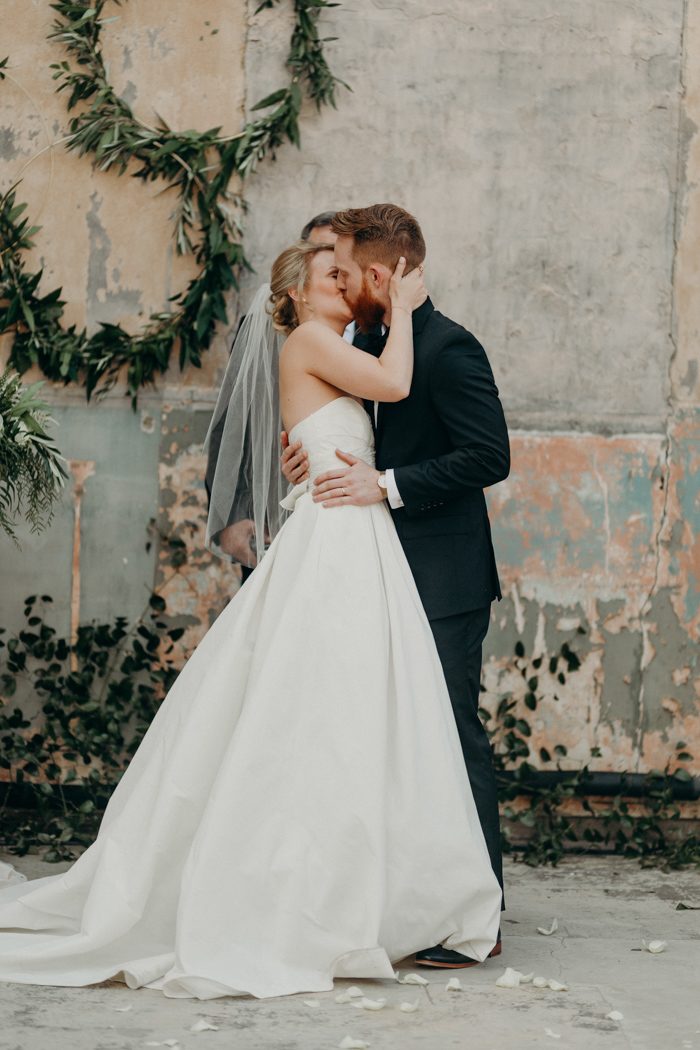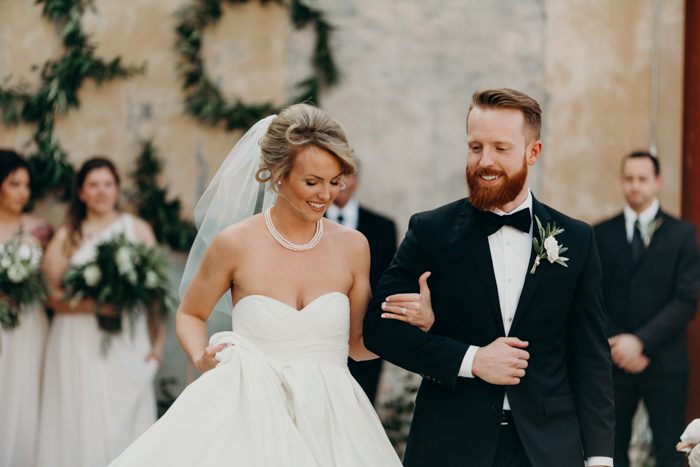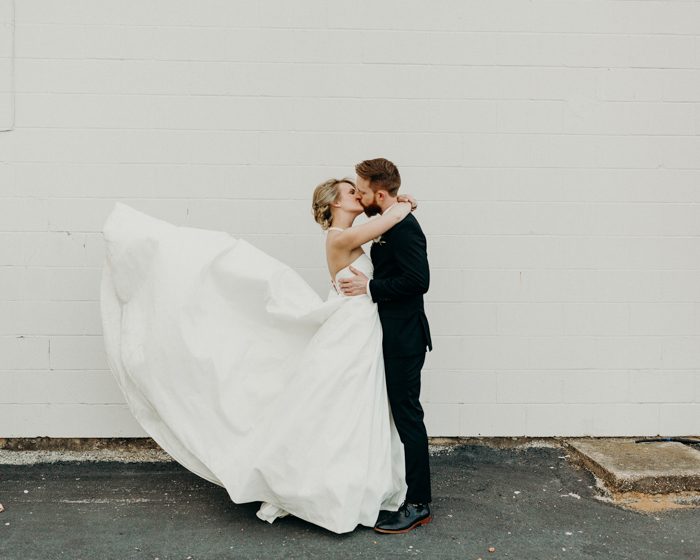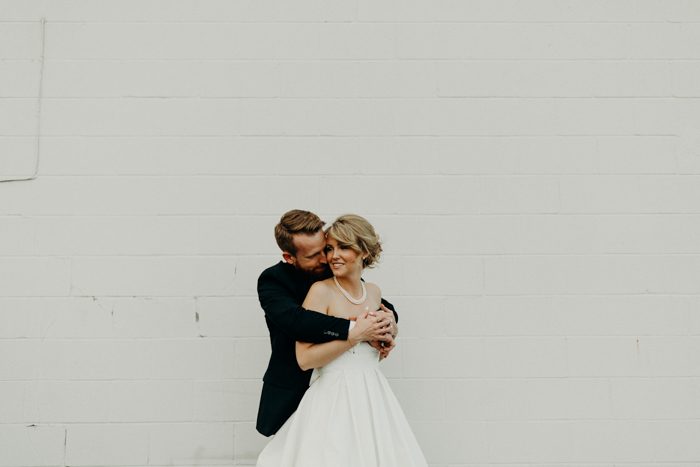 My dress was perfect. It was everything I needed and wanted it to be: classic, beautiful texture, just the right color and fullness, and pockets! I also had my precious mother with me when we found it and before she passed, she stitched her wedding date on the inside in blue thread so that I would have my something blue. It meant everything to have her with me.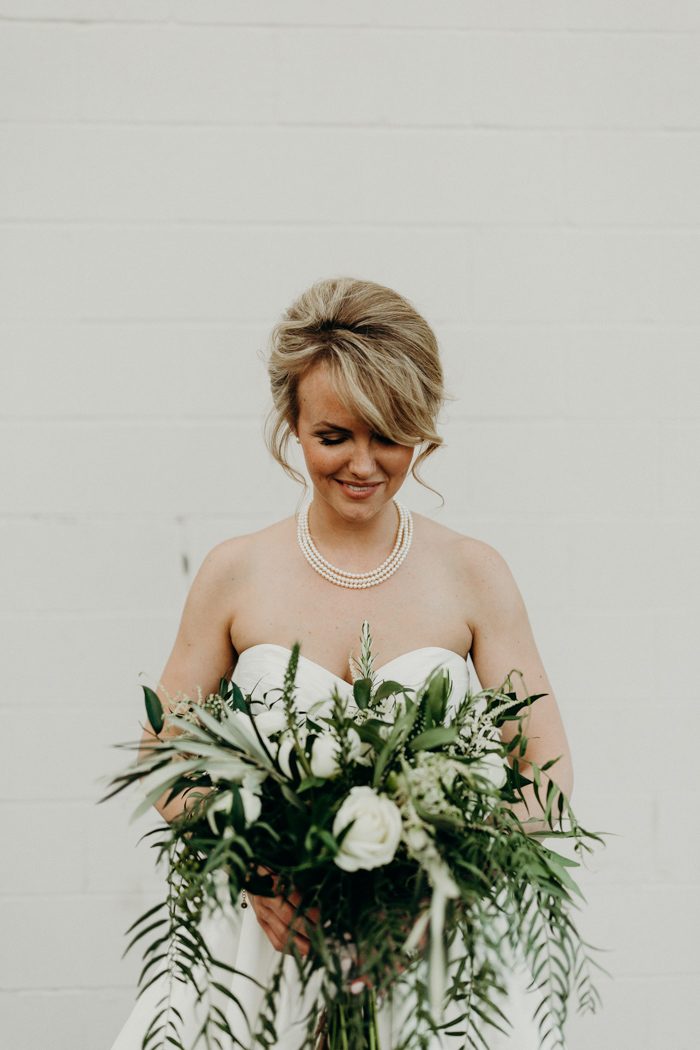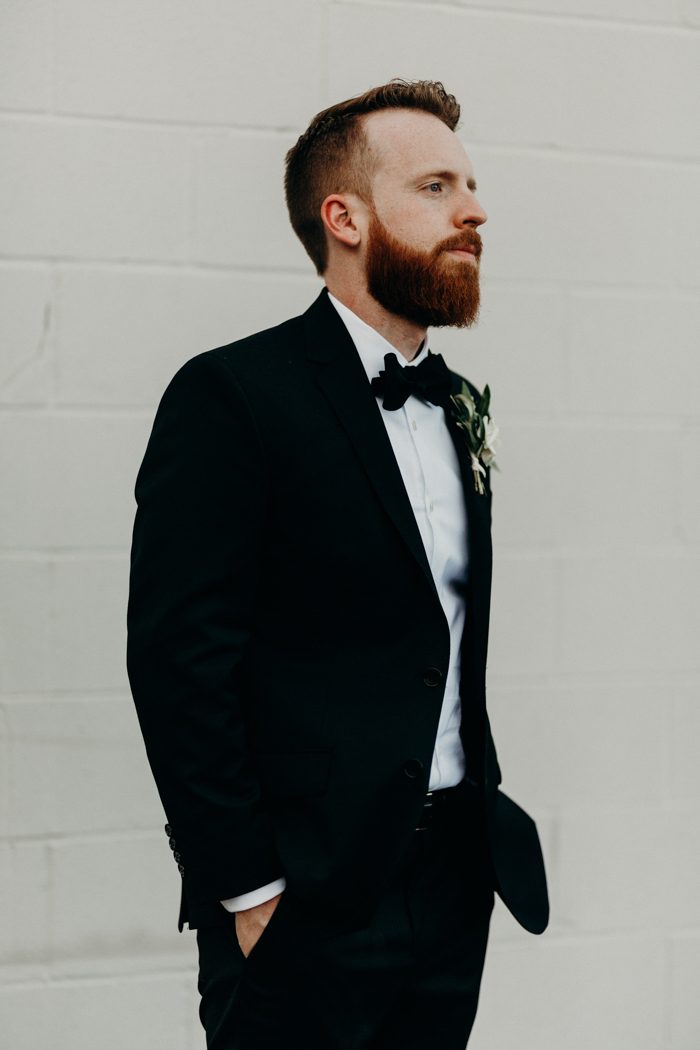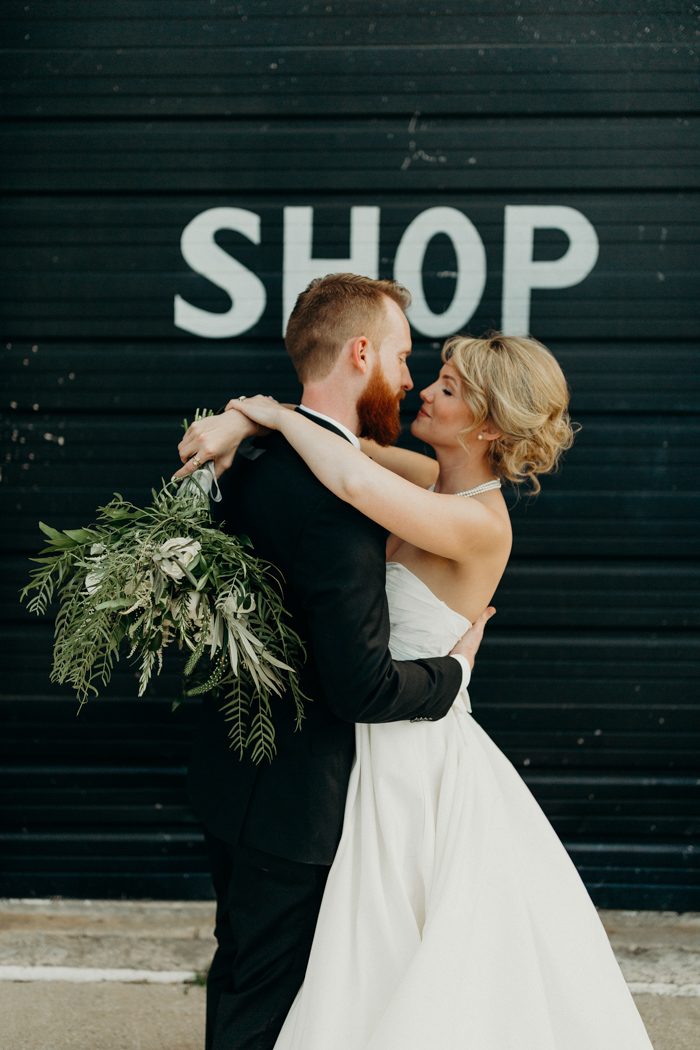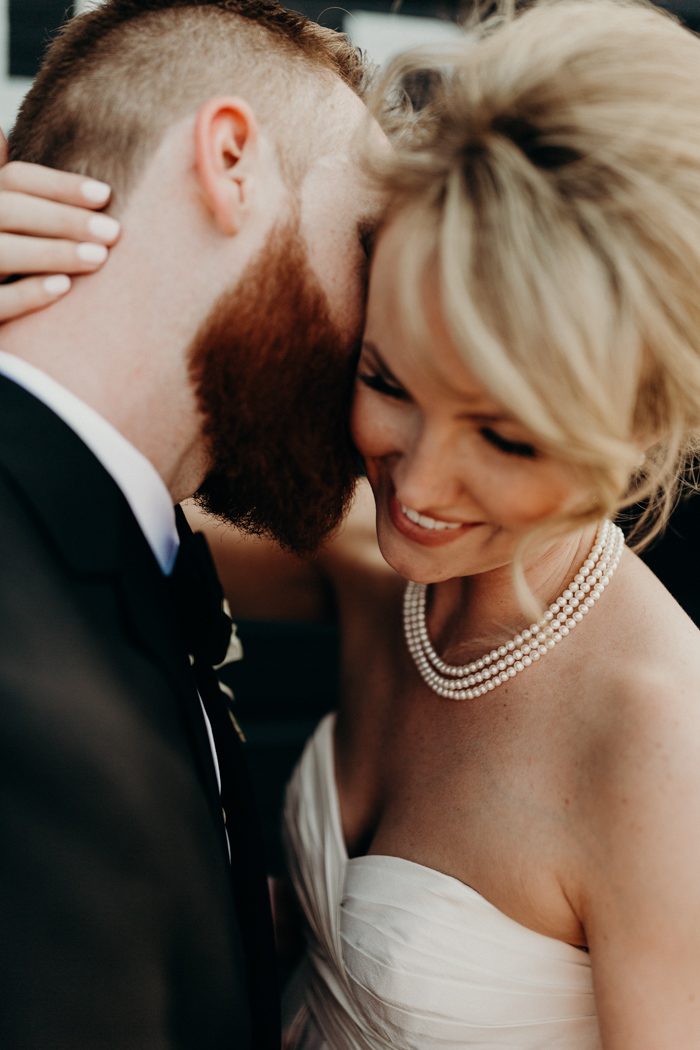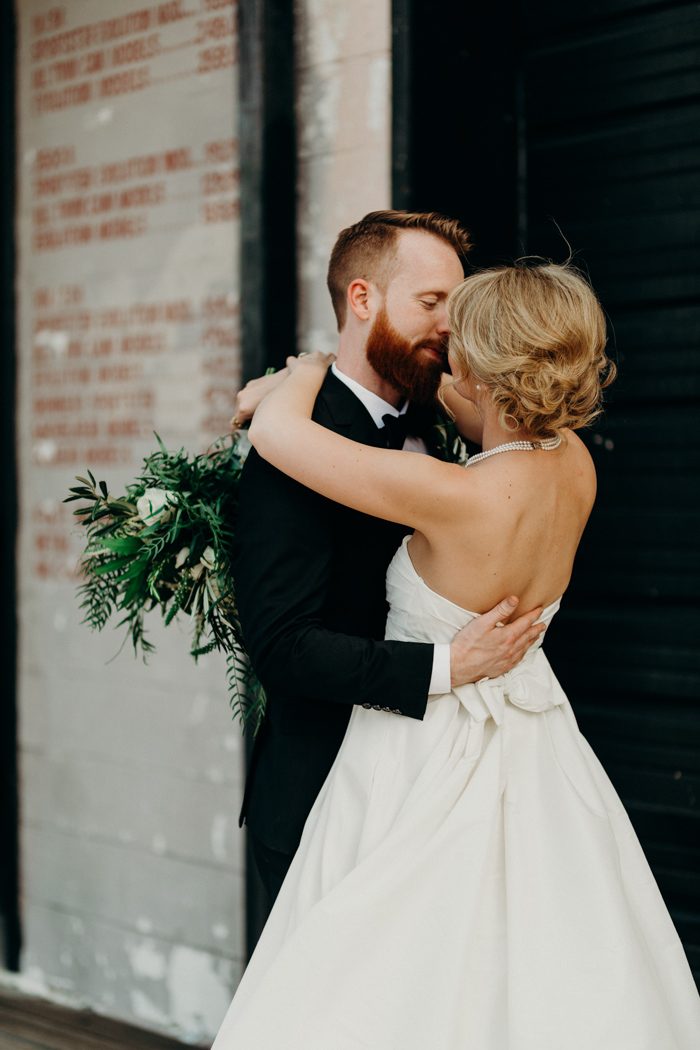 Keeping the feel natural and comfortable. Our wedding was such a long time coming and we have been a family for years now so I just wanted a very tasteful and laid-back celebration. I wanted greenery everywhere and plenty of lounging areas and obviously the pizza and donuts were the perfect comfort food.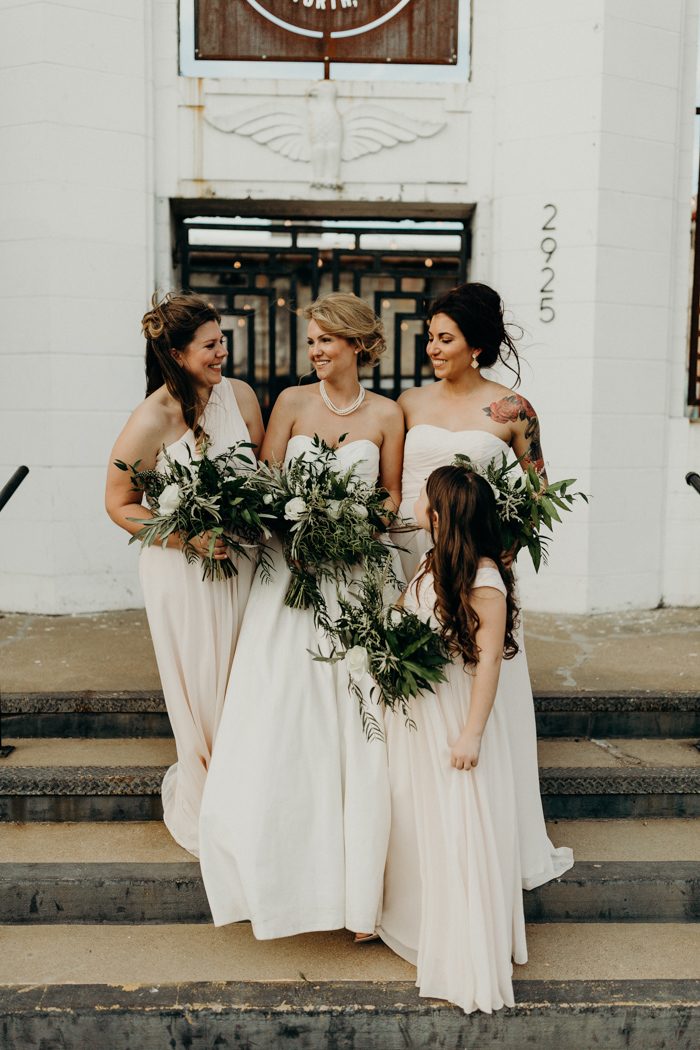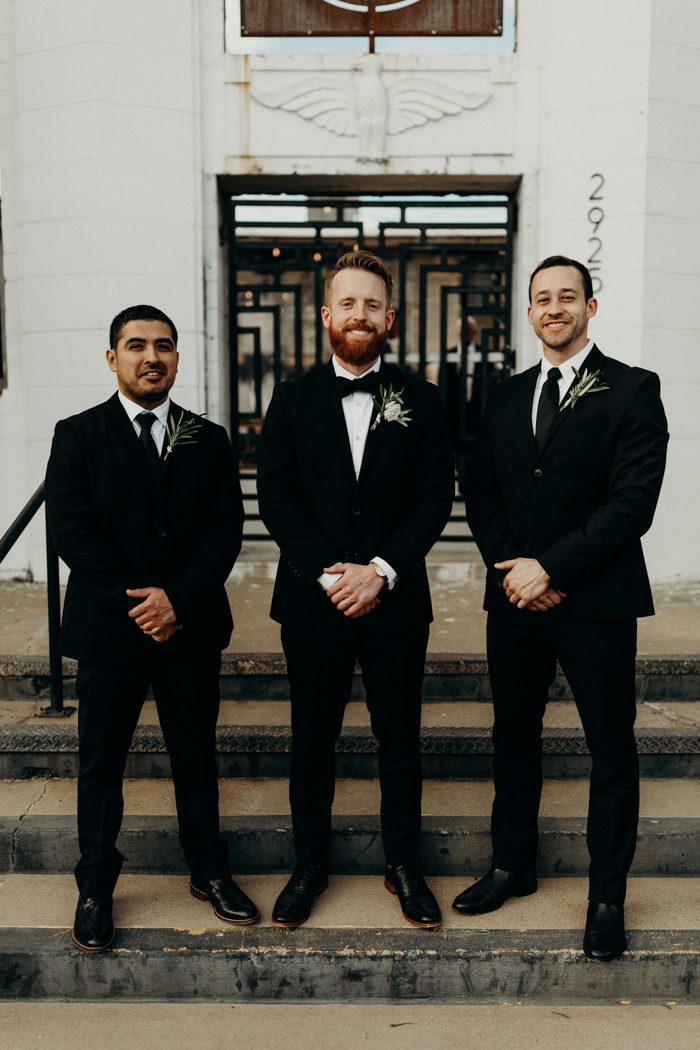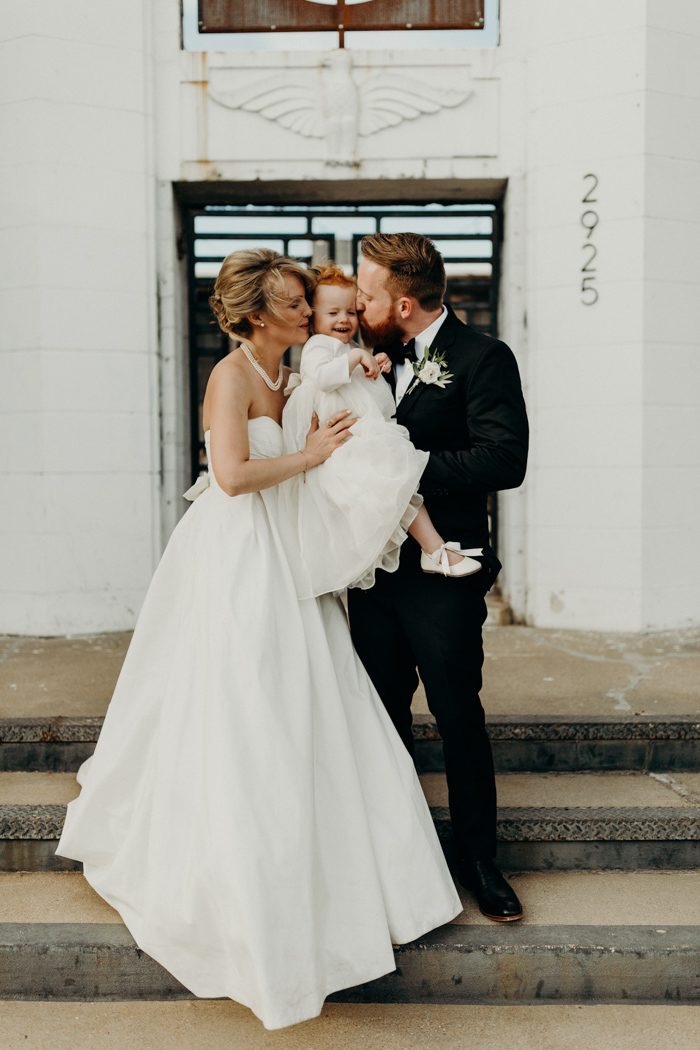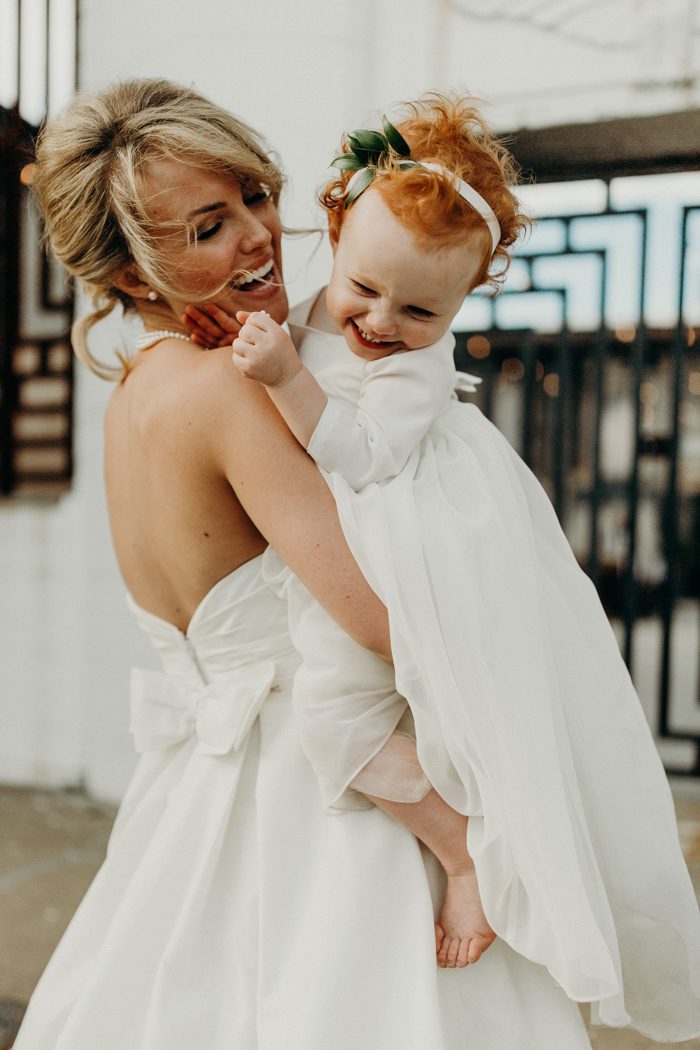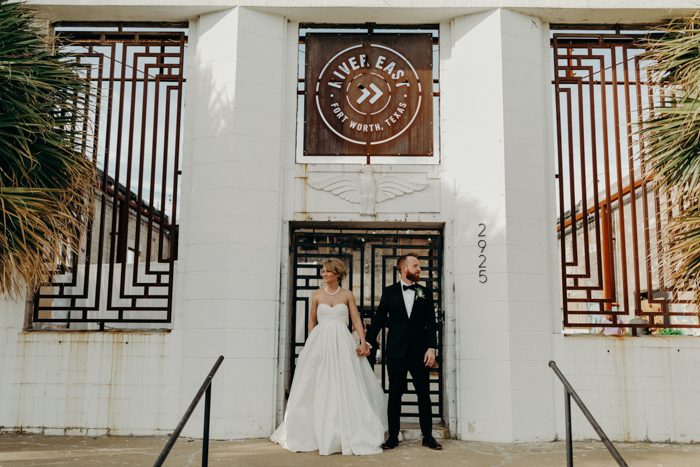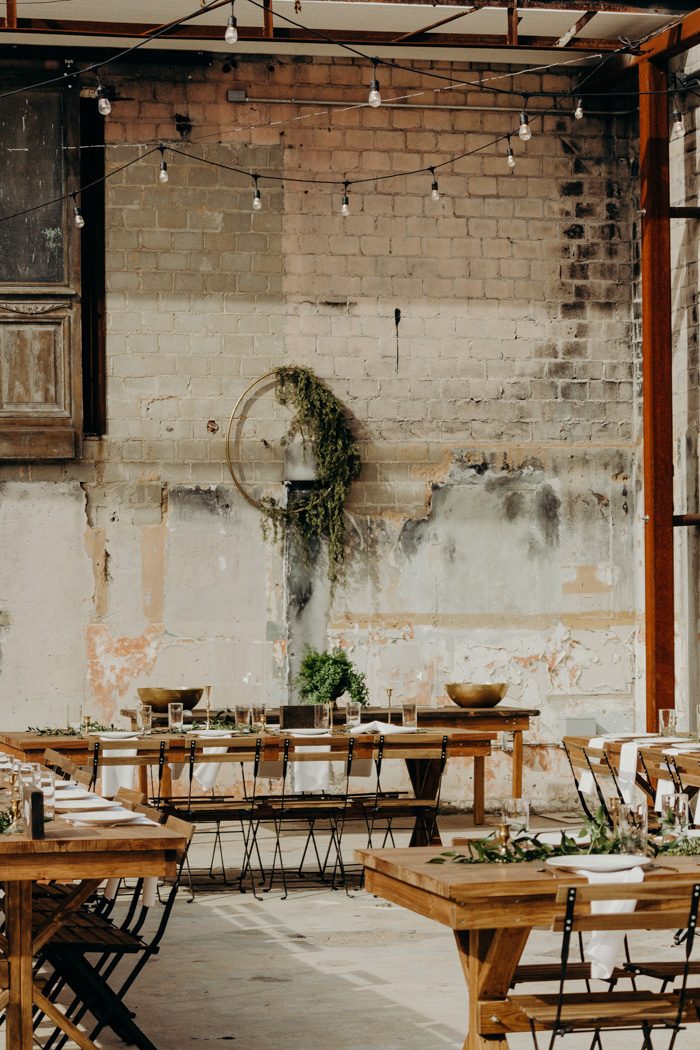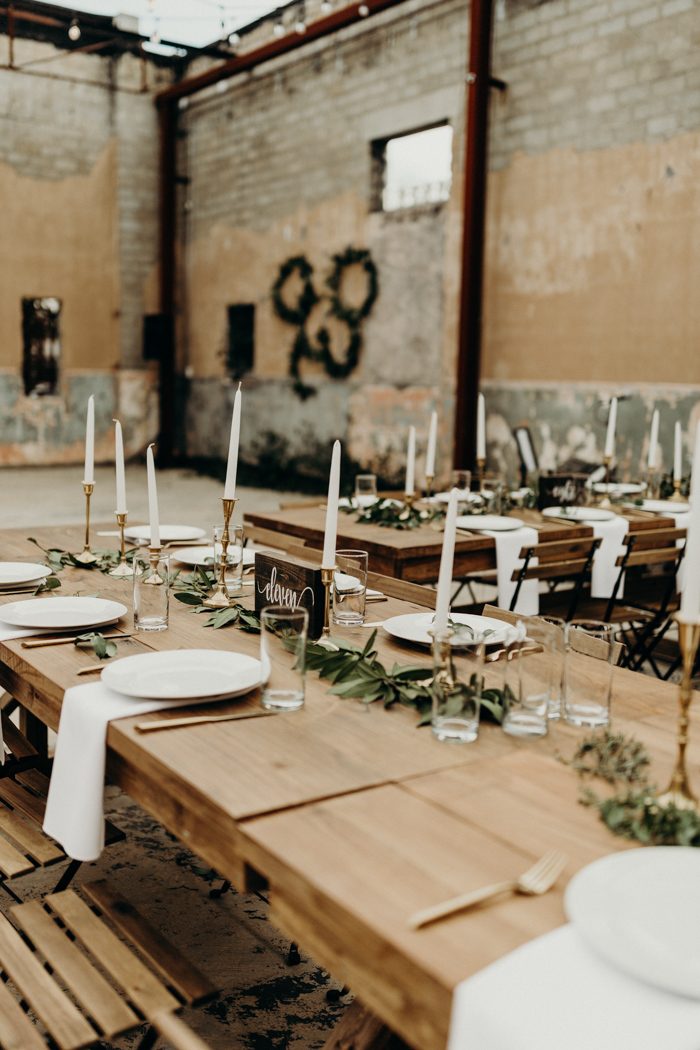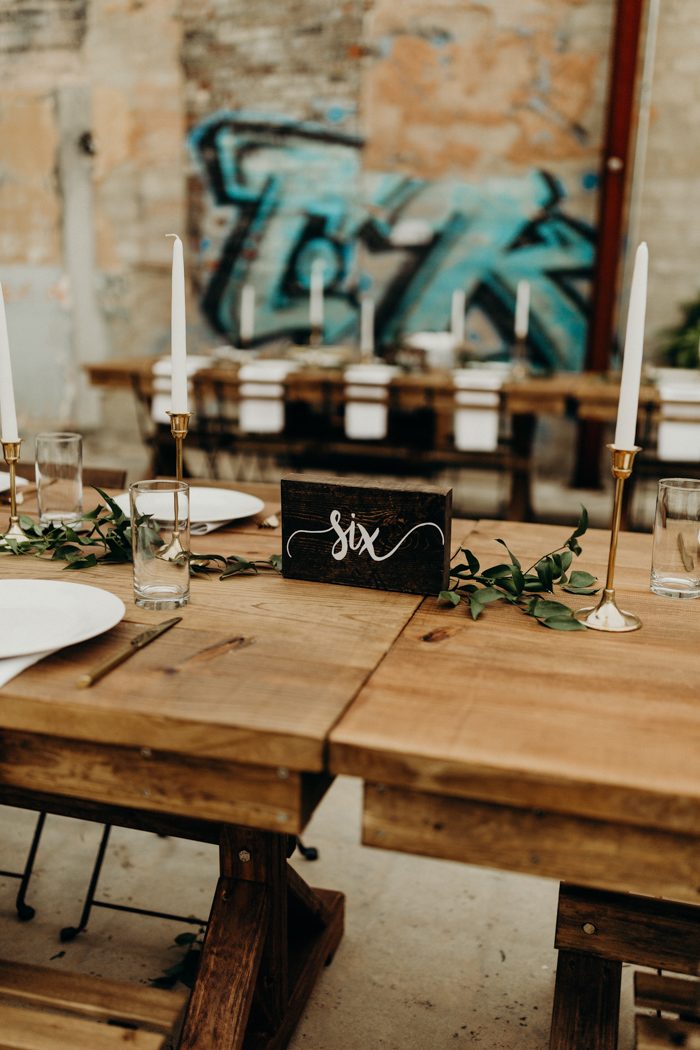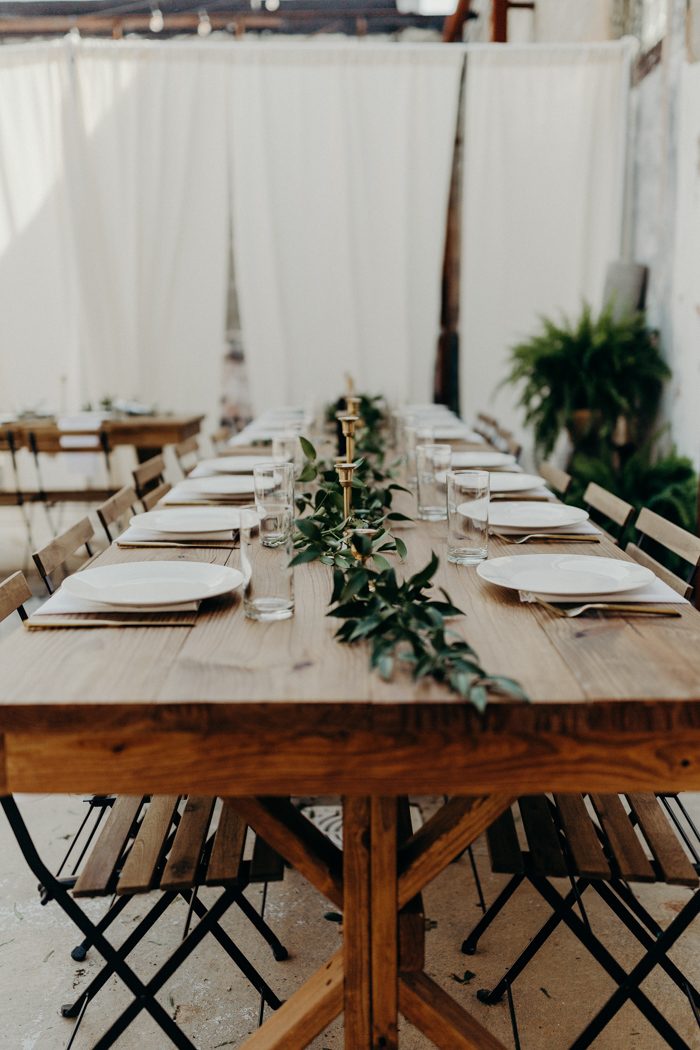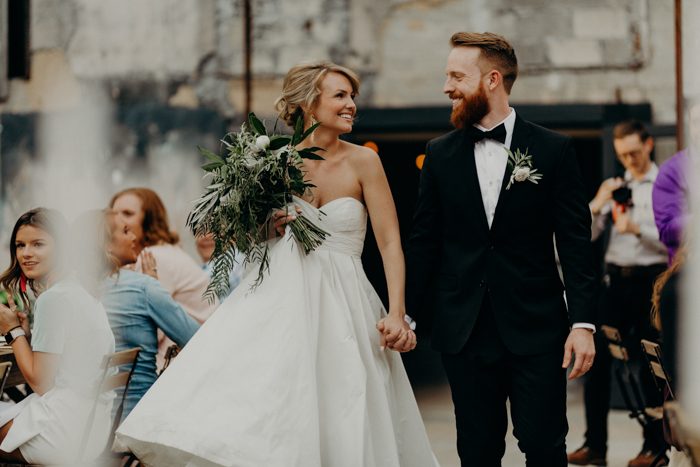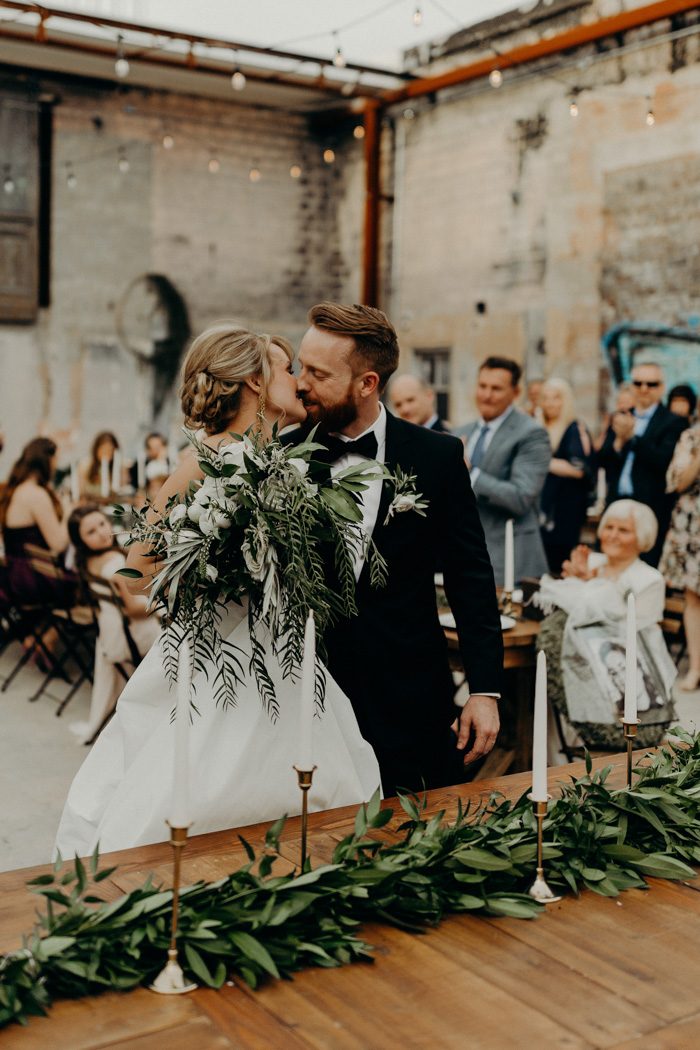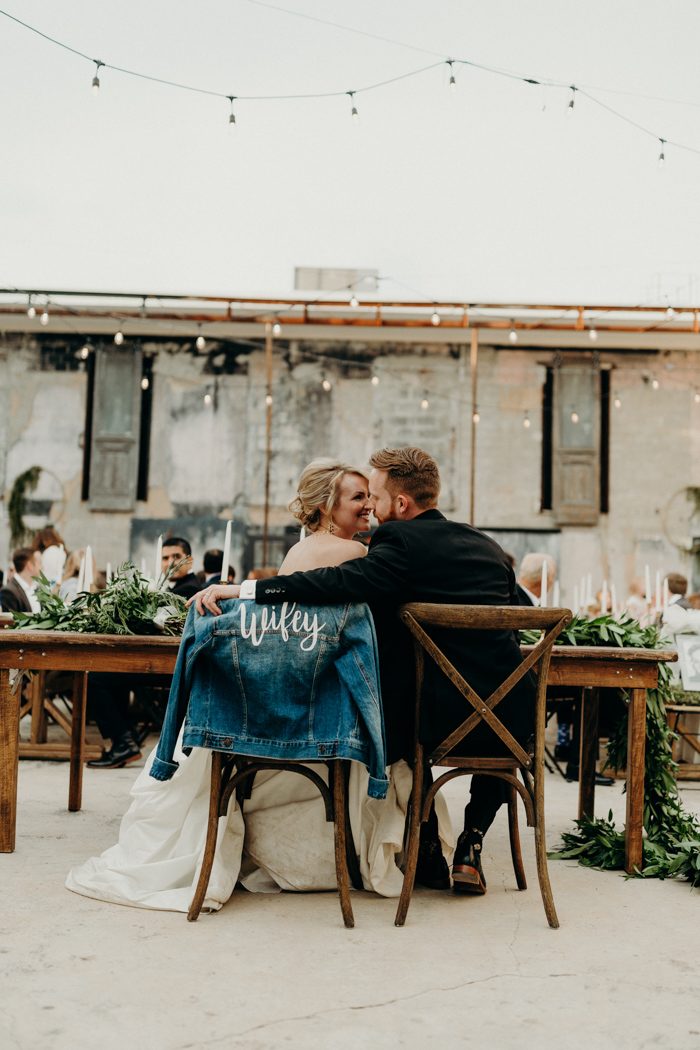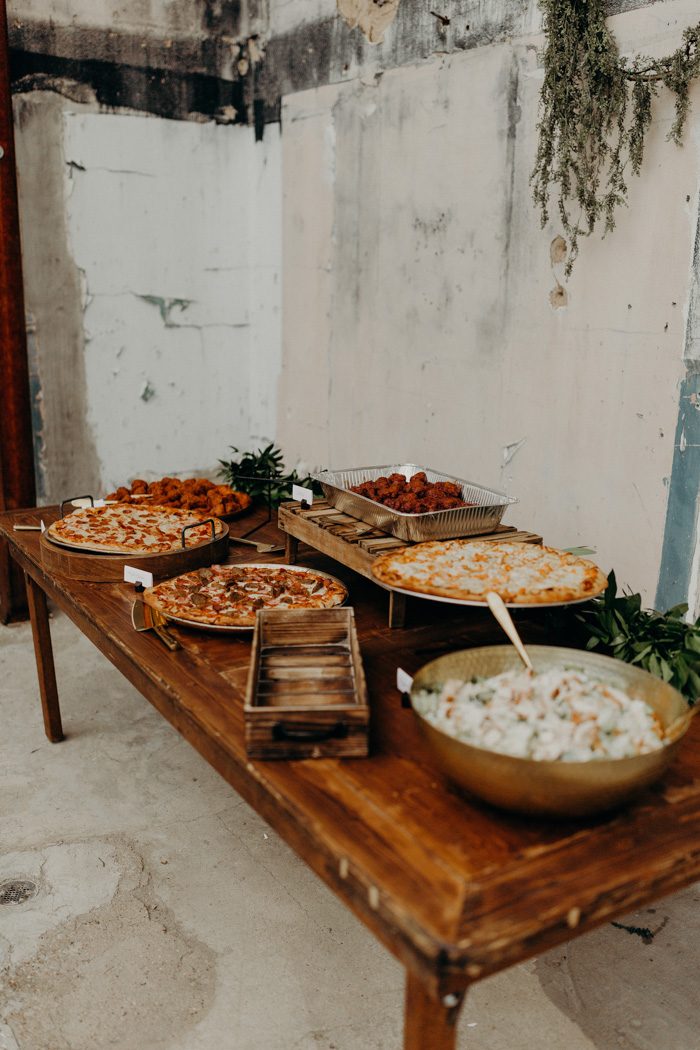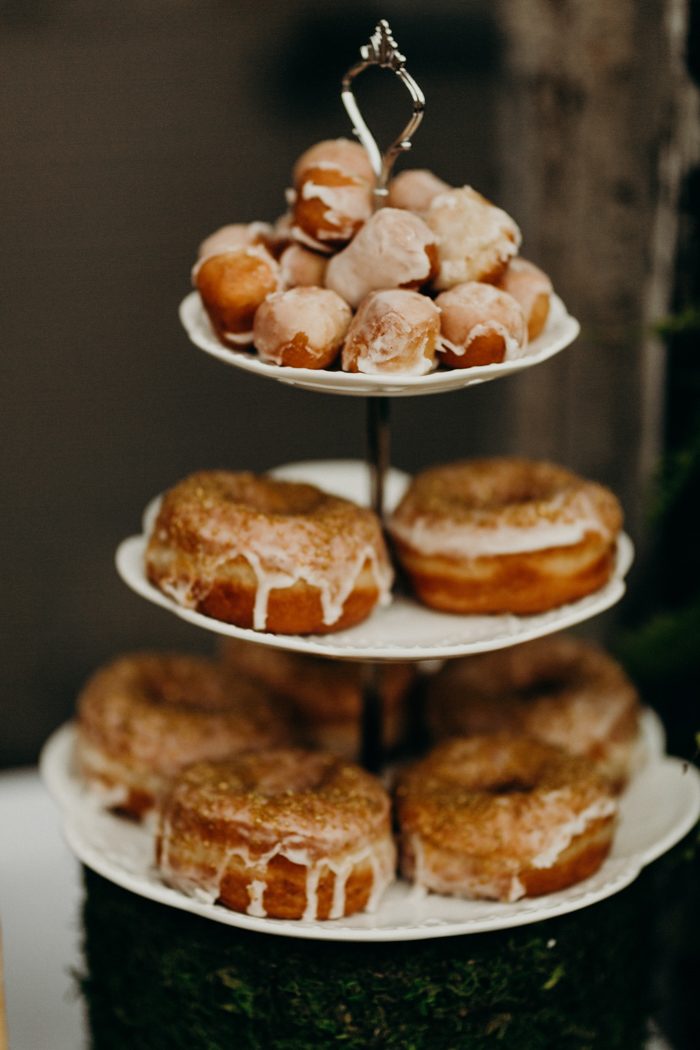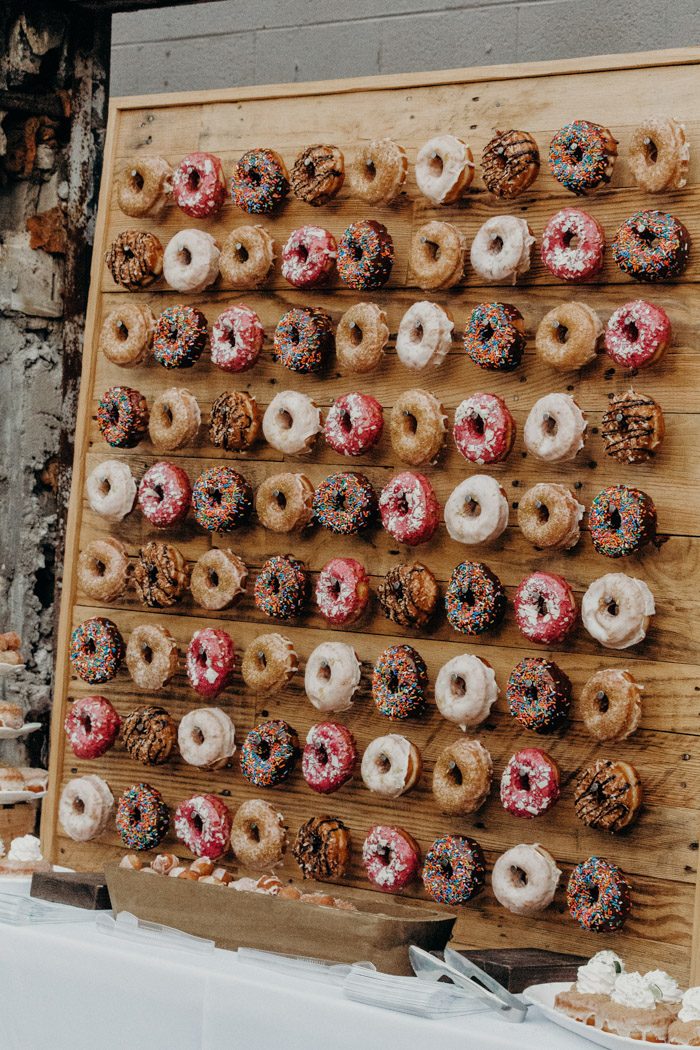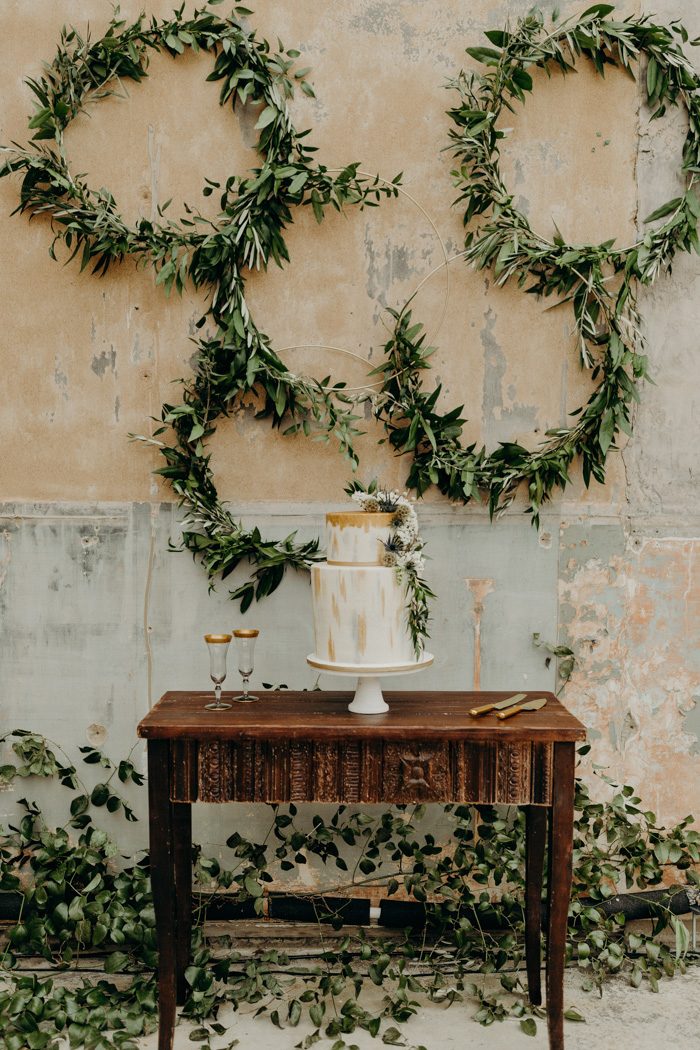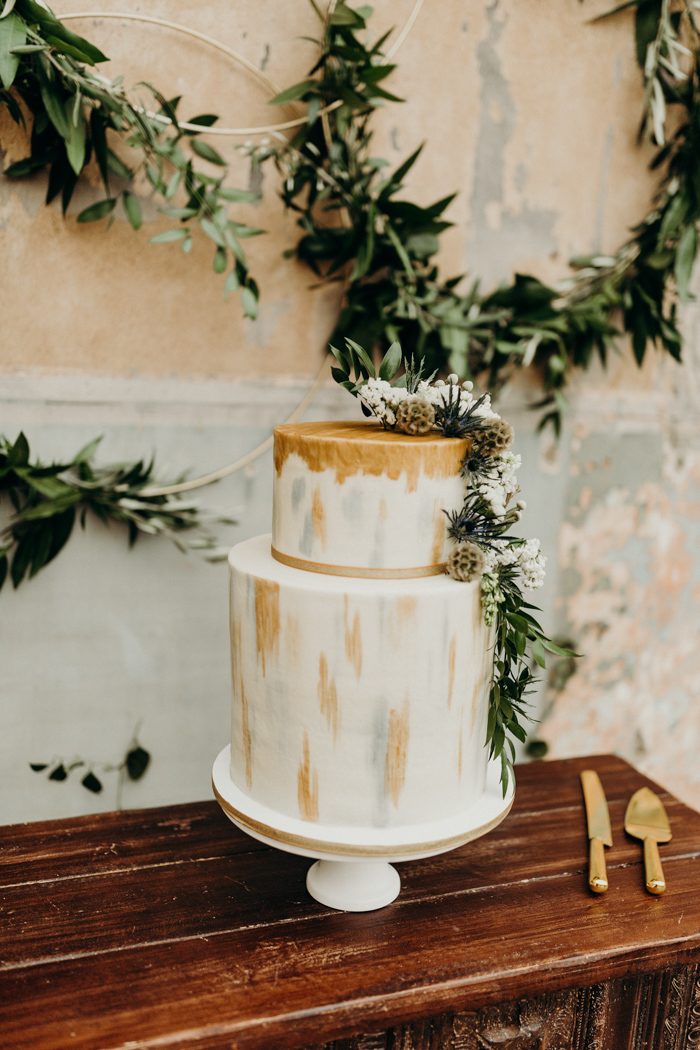 There are so many memorable moments from our day but the one that stands out the most is probably our first dance. We took lessons for several weeks and had it down perfectly but did not plan for how large my dress was or the lack of a bustle! We made it about sixty seconds into the song before I scooped the entire thing up and just let my husband wrap his arms around me as we swayed to rest of the song. It was just as our relationship has been: unplanned, spontaneous, and unbelievably sweet.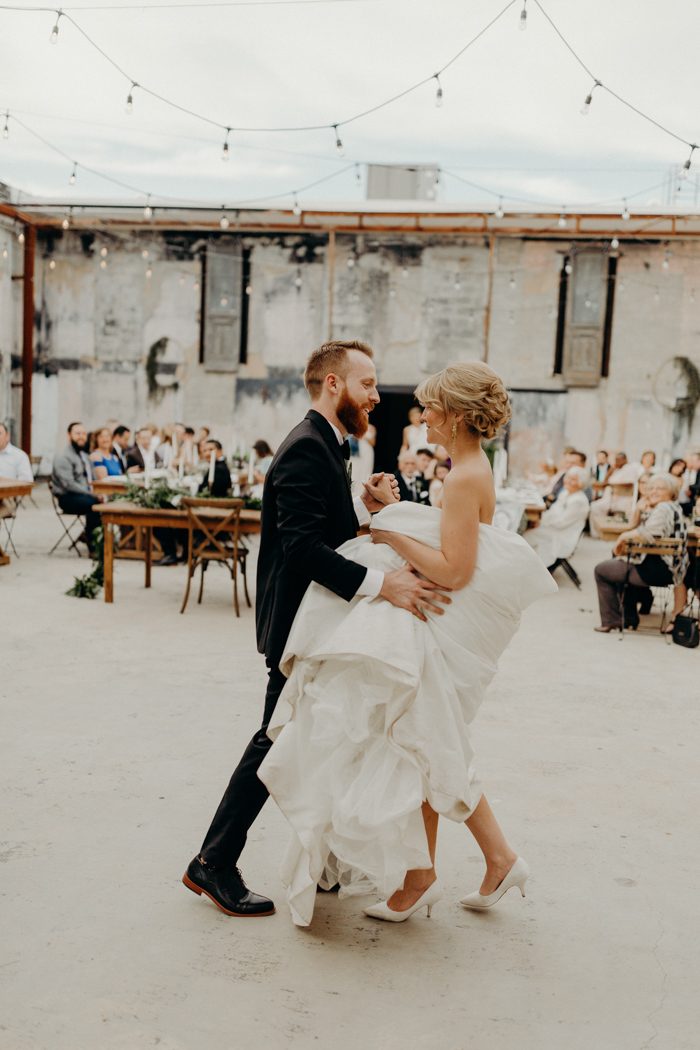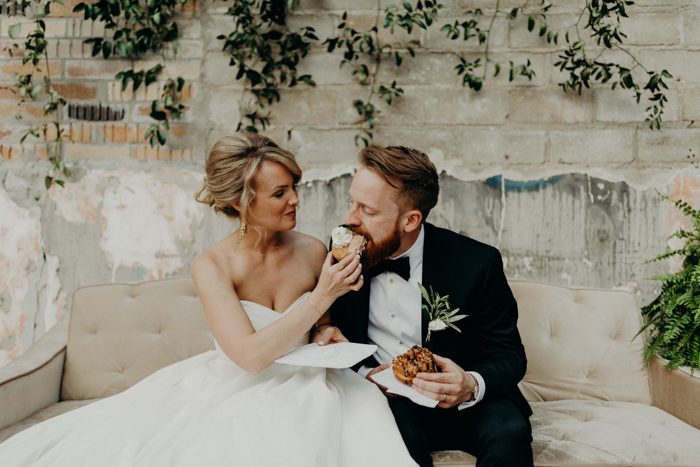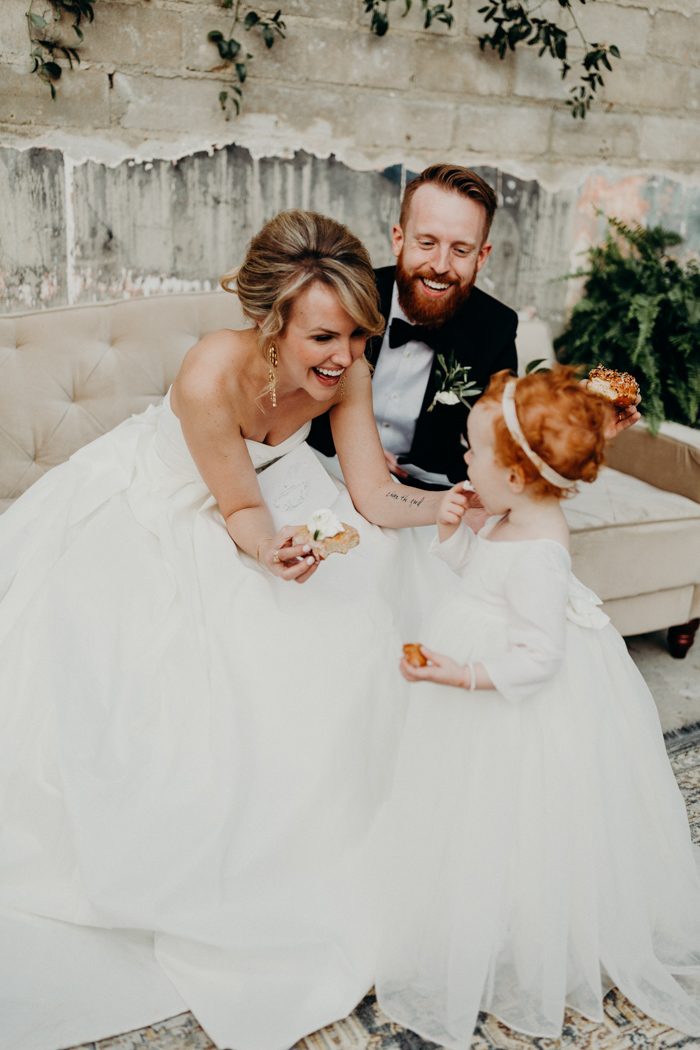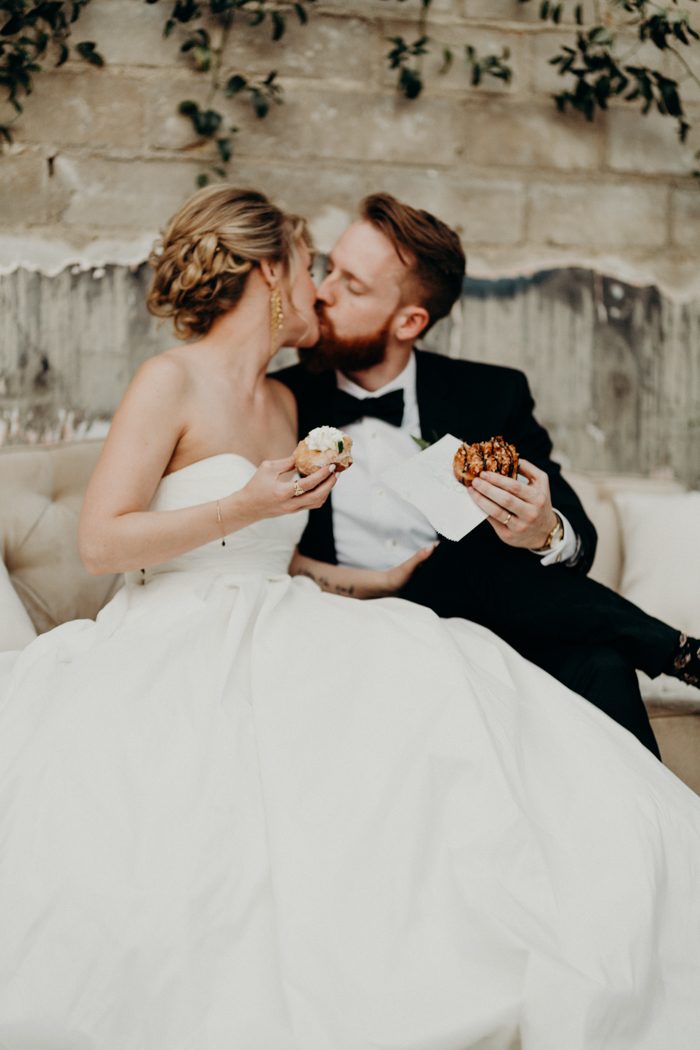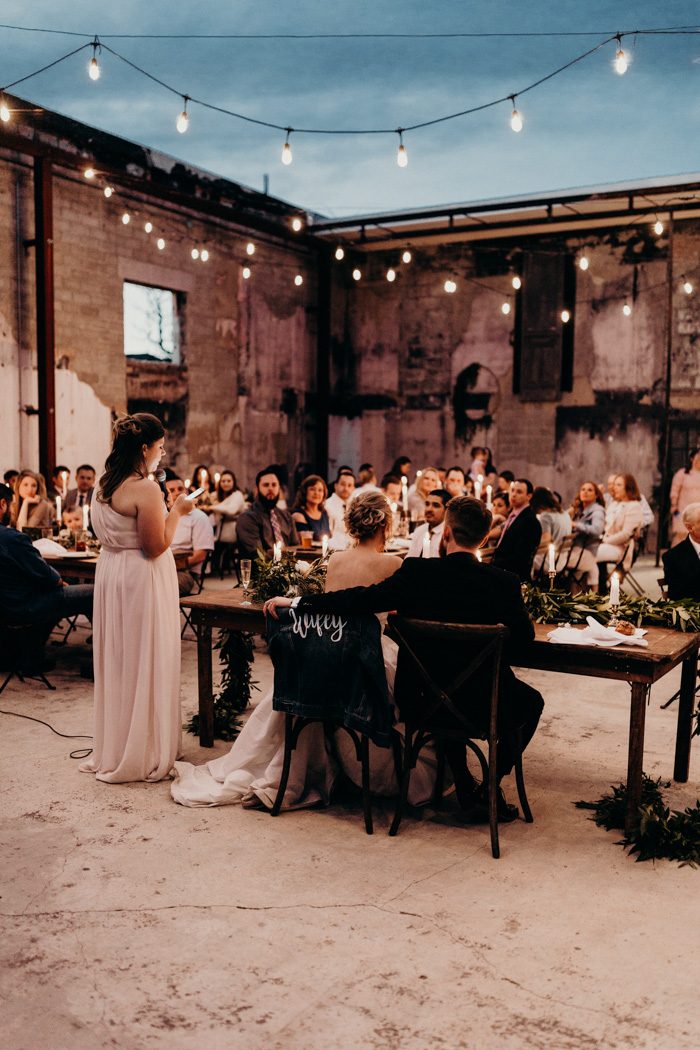 My husband made a surprise toast in which he spoke the sweetest words about us, our families, and our precious daughter. At the end, he mentioned my mother and how she treated him like family from the moment he met her and, even though she passed, he could feel her there with us and knew our evening was so perfect because of her. I think the entire room shed a tear but I absolutely did and our photographer captured it perfectly. It was the sweetest moment of the evening and so happy it's in a photograph.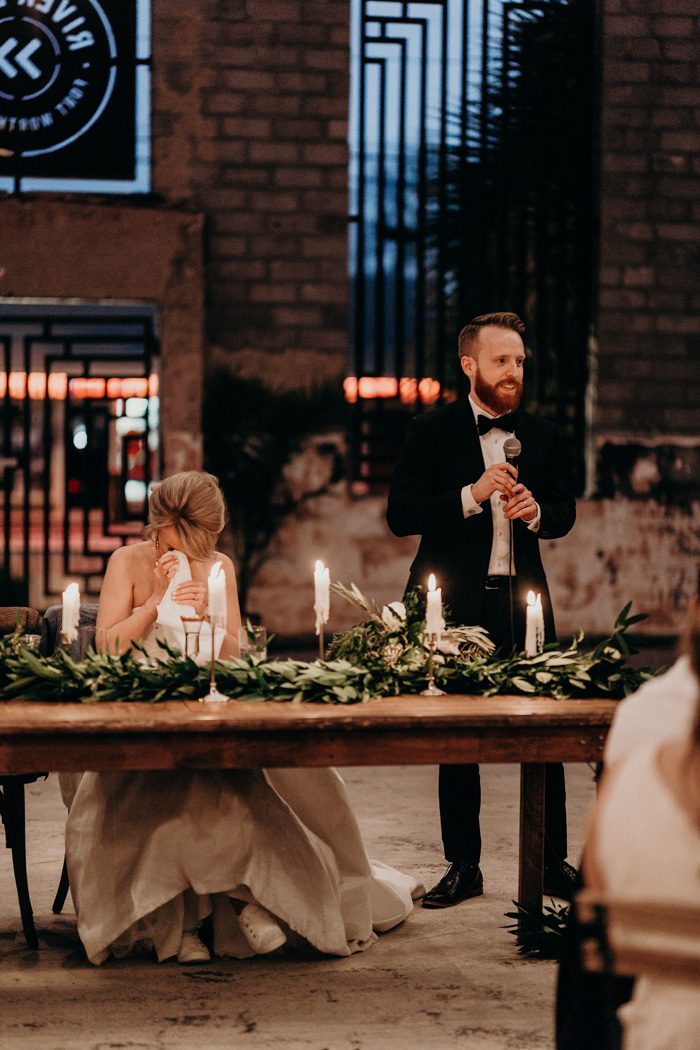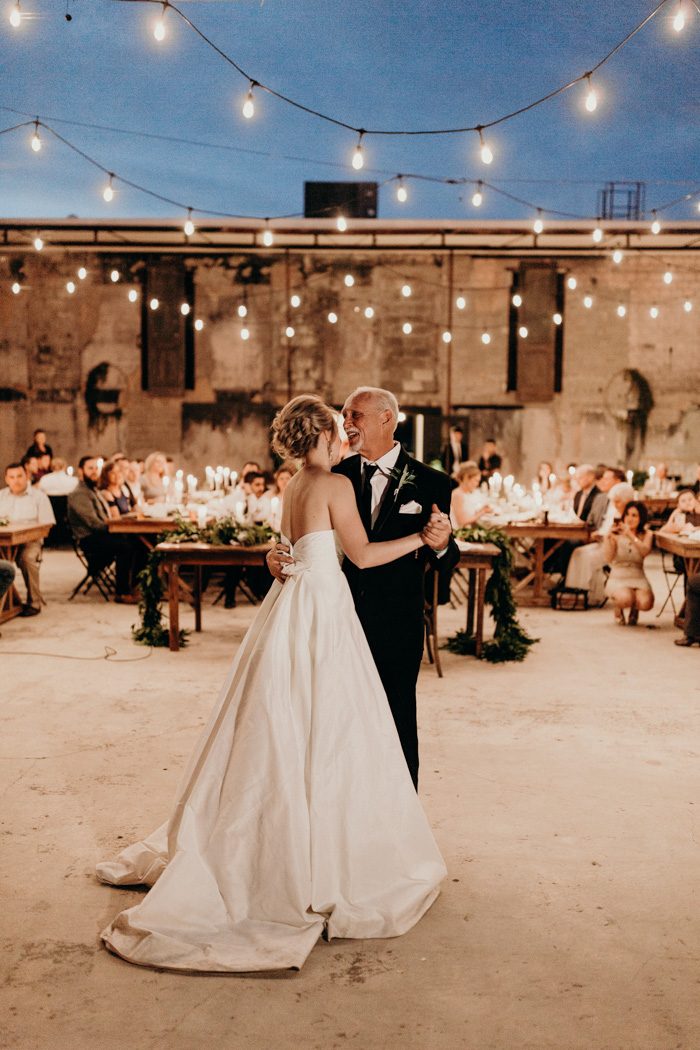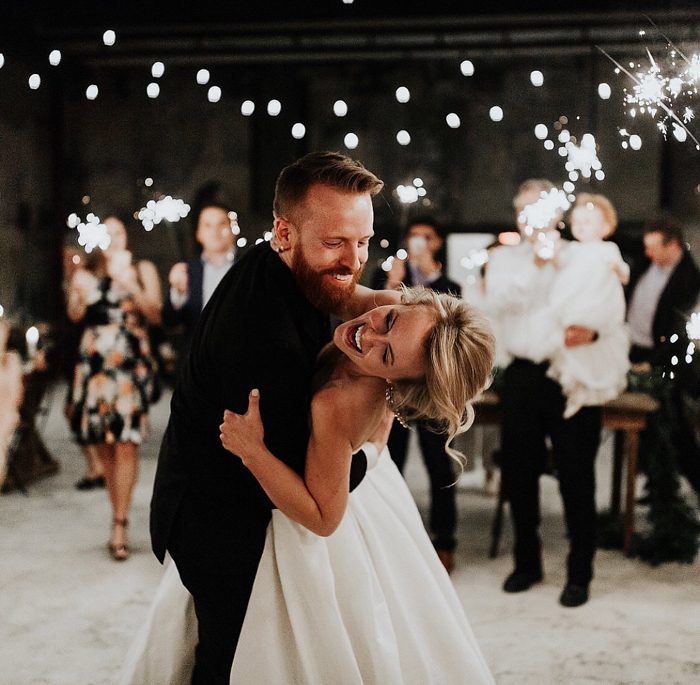 Our warmest congratulations to Ben and Elisabeth, and a big thanks to photographer Rachel L'Antigua for sharing this gorgeous wedding at The Post at River East with Junebug! Love the classic look of a black and white color palette? Then you have to see this super chic black and white downtown wedding at The Pearl SF!