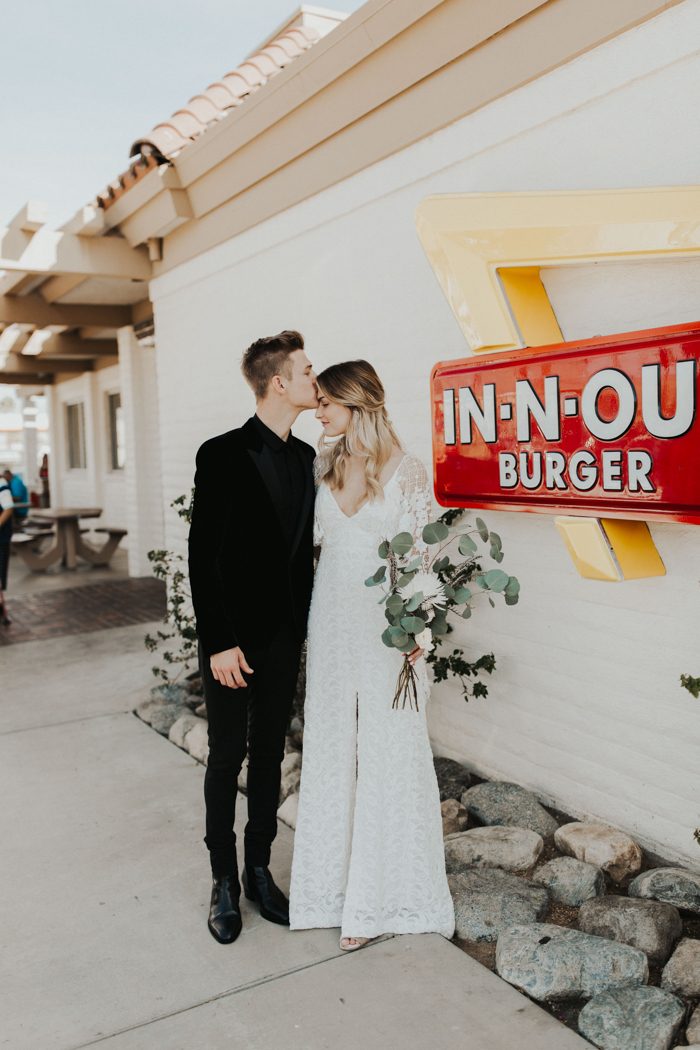 Chic meets spontaneity in Payton and Kason's Palm Springs elopement! These lovebirds wanted to keep things low key and fun and that's exactly what they did. Not having a planned spot for their ceremony, they opted for poolside nuptials after following in love with their space at Hotel El Cid. After a quick pit stop at In-N-Out (when on the West Coast, am I right?), these two ran around the desert with Rachelle Davis Photography for some absolutely stunning bride and groom portraits. The night continued with cake, dancing, and a quick jump into the pool in full wedding attire. We love the relaxed yet excited vibes that are perfect for the California desert!
The Couple:
Payton and Kason
The Wedding:
Hotel El Cid, Palm Springs, California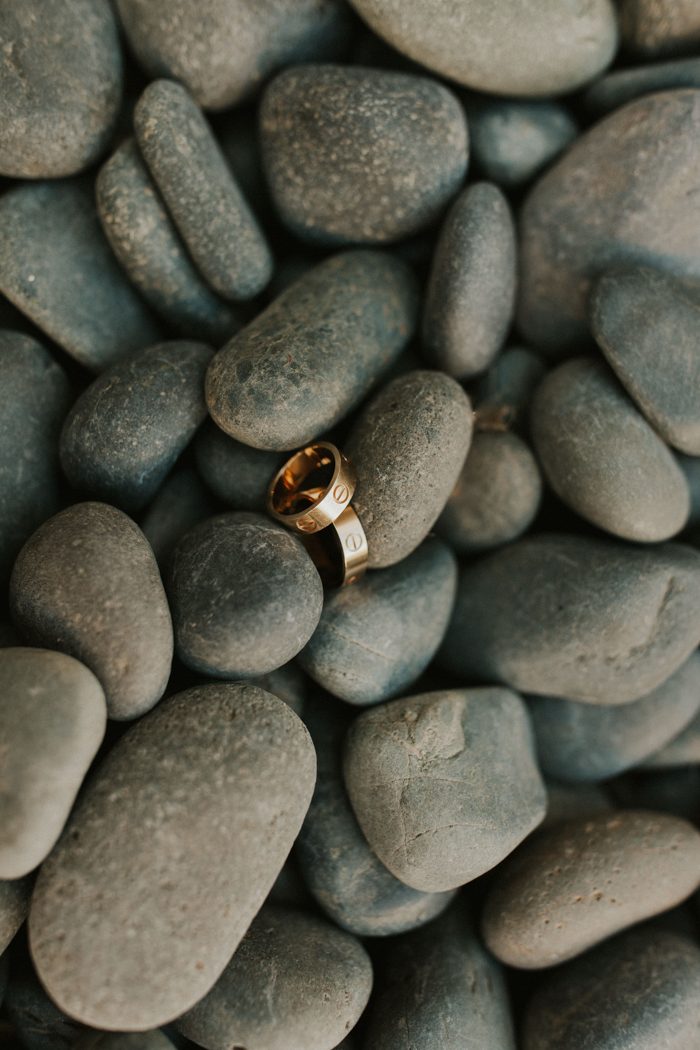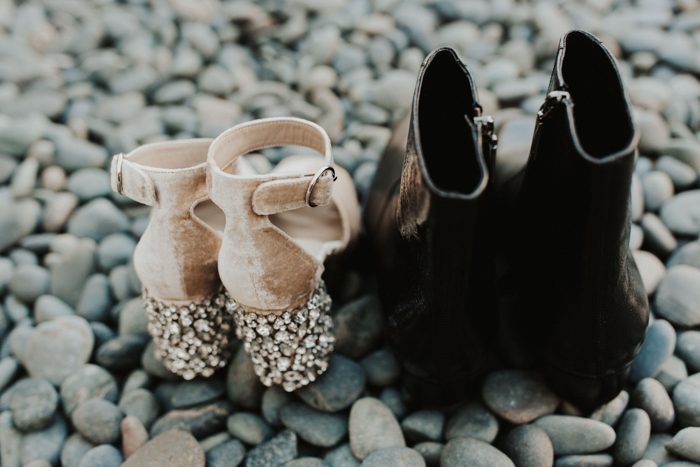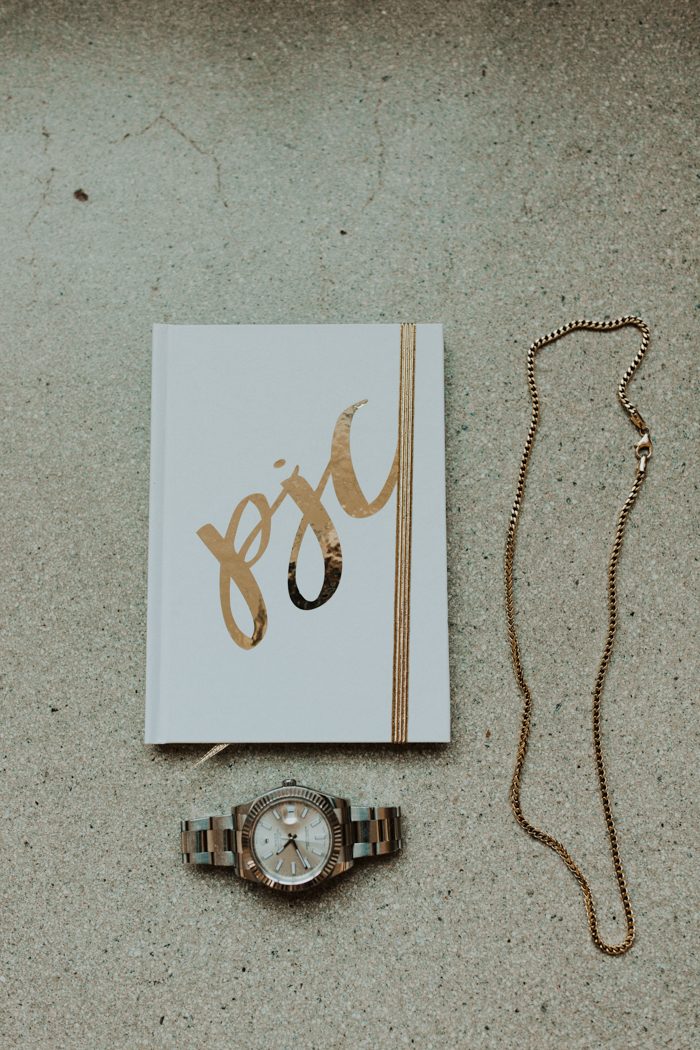 We did not exchange gifts, but we exchanged journals with letters to each other to read before we saw each other down the aisle!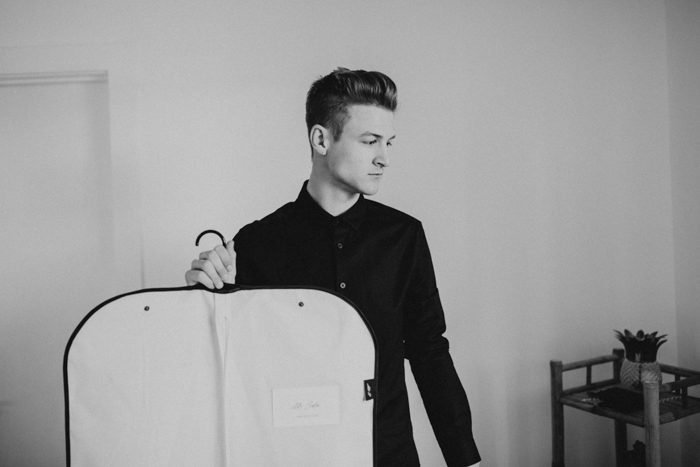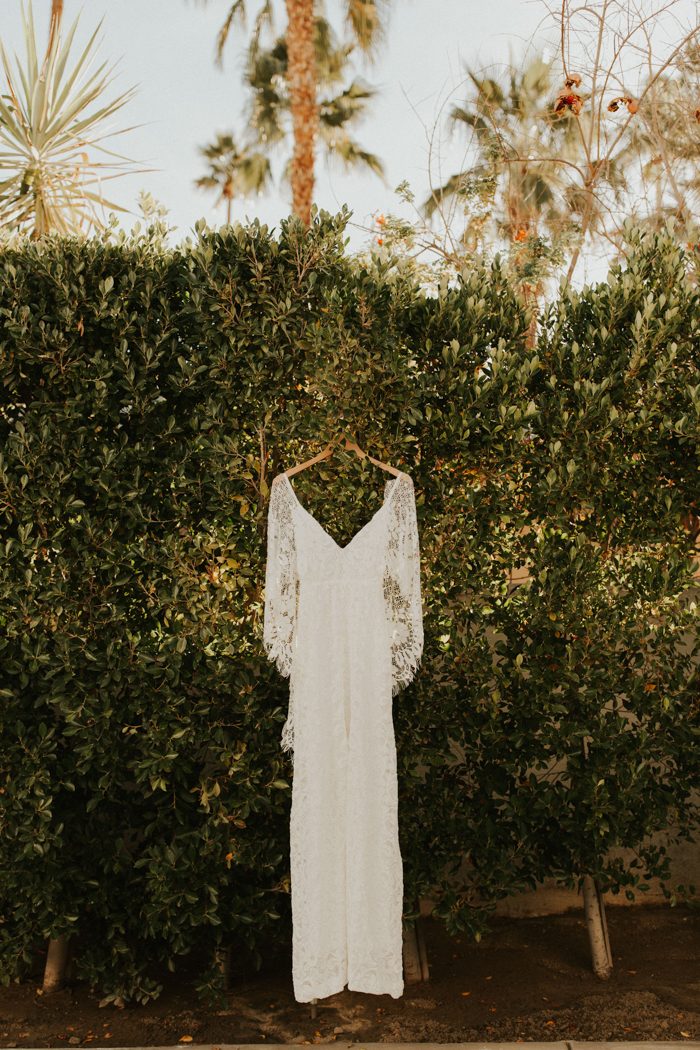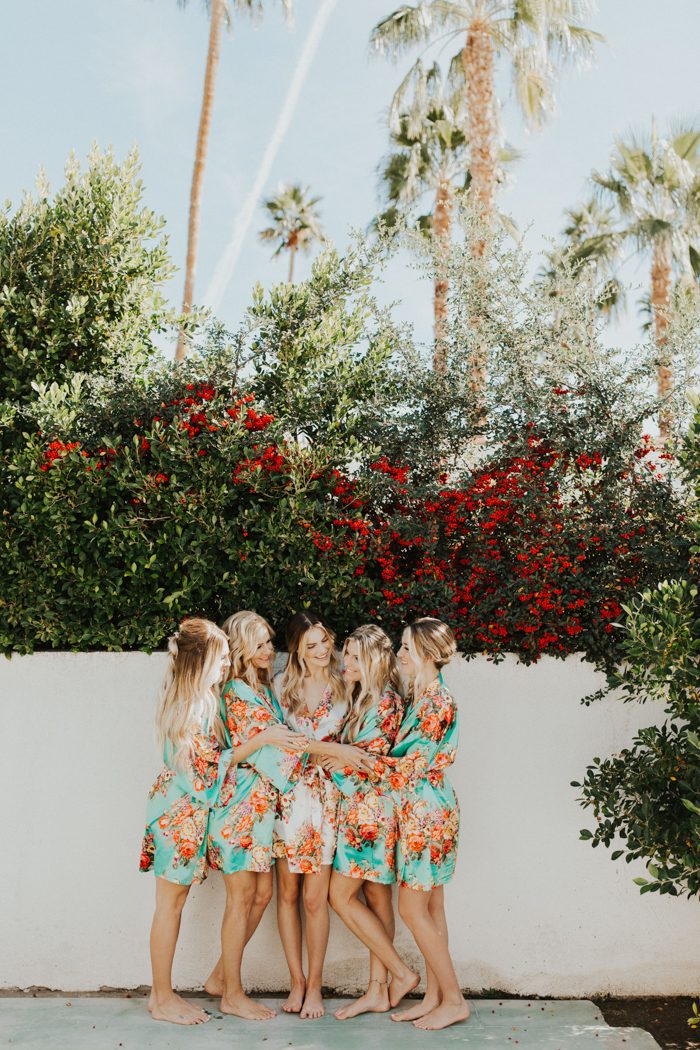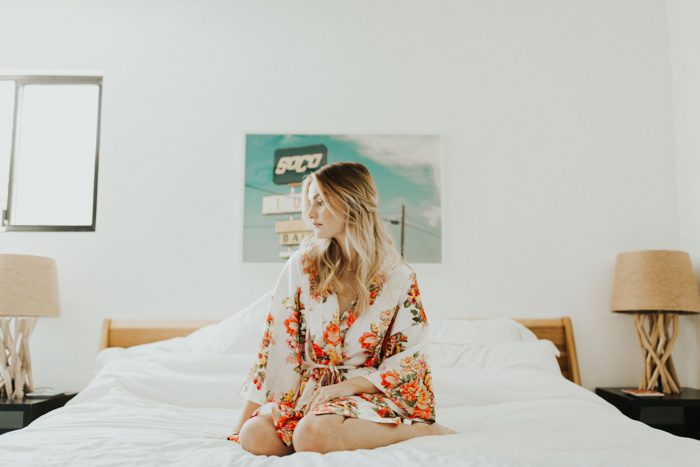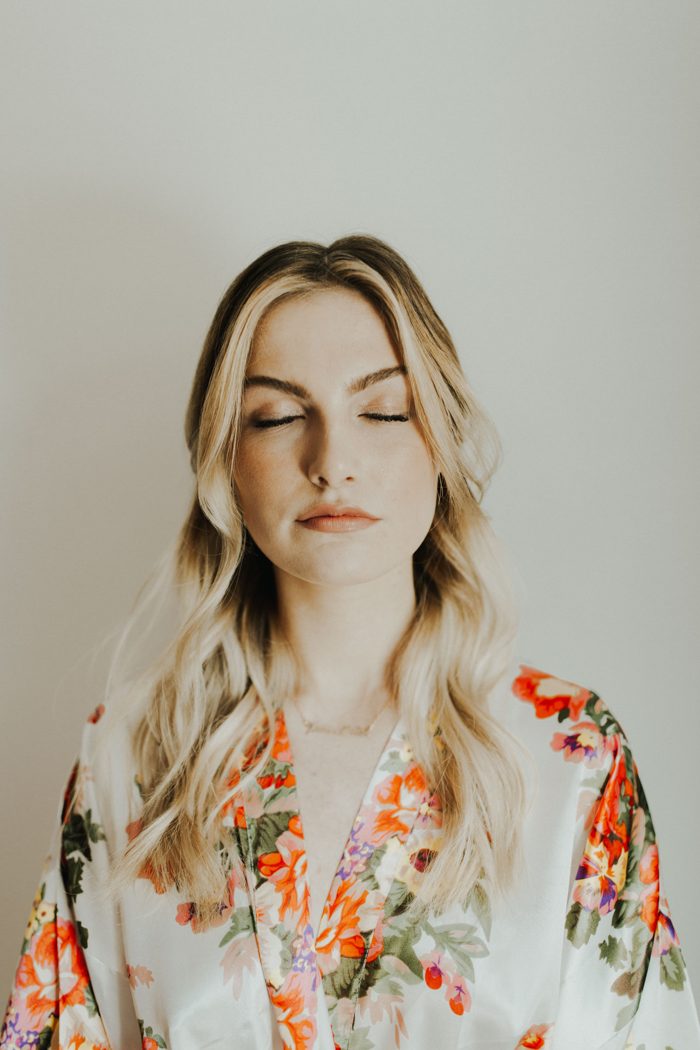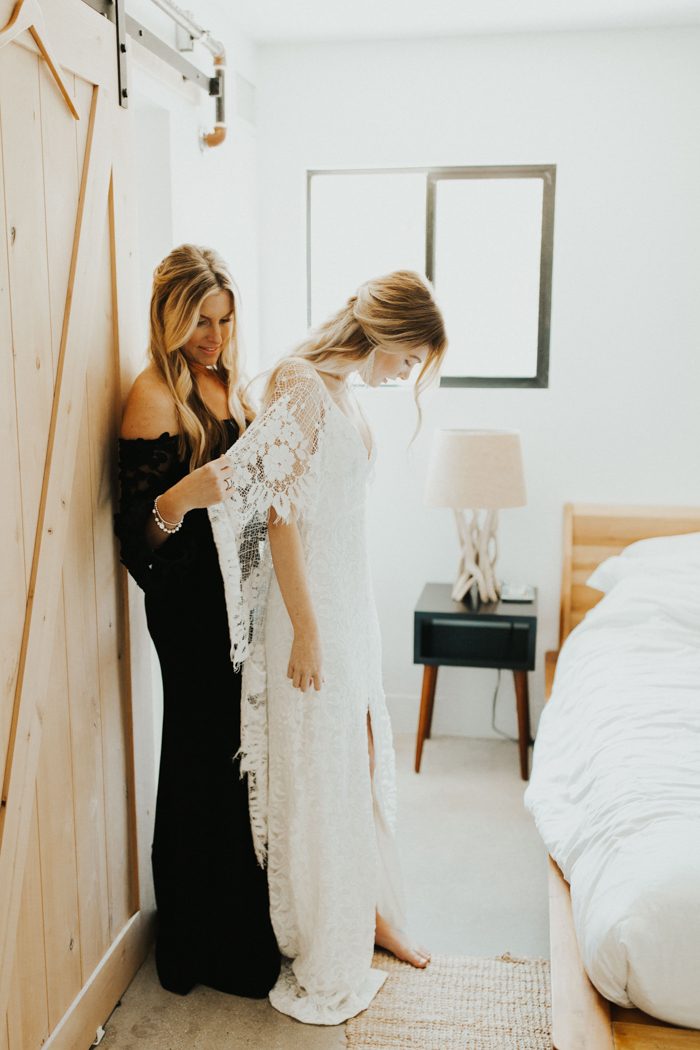 I fell in love with a dress, and it kind of picked the vibe for us. Once I knew that it was the dress, I knew that we needed to do a desert/boho vibe.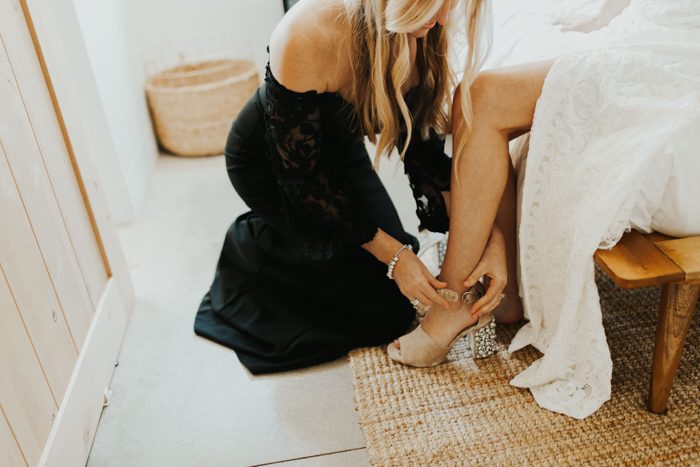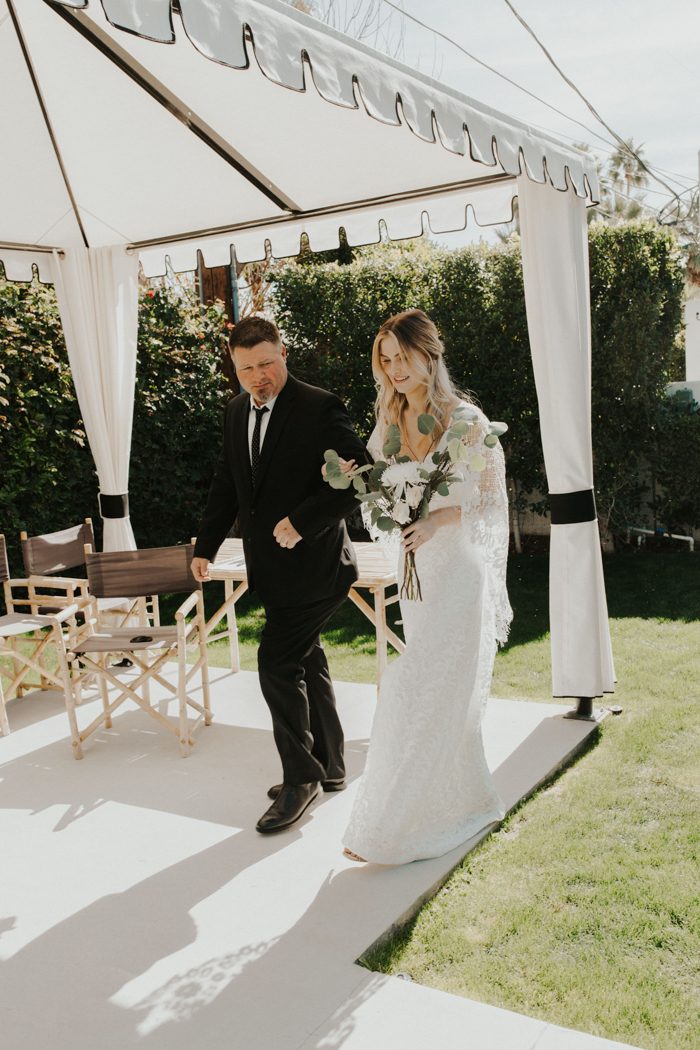 We DIY'ed my flower arrangement. The moms and sisters went to a floral shop and bought some flowers + greenery and put an arrangement together the morning of!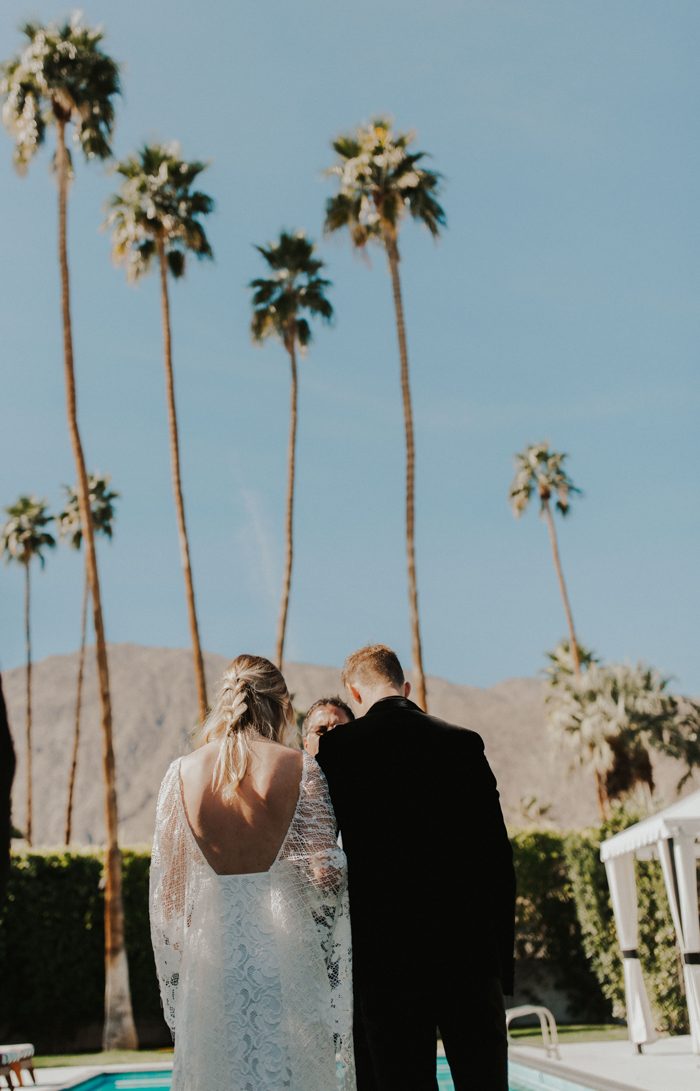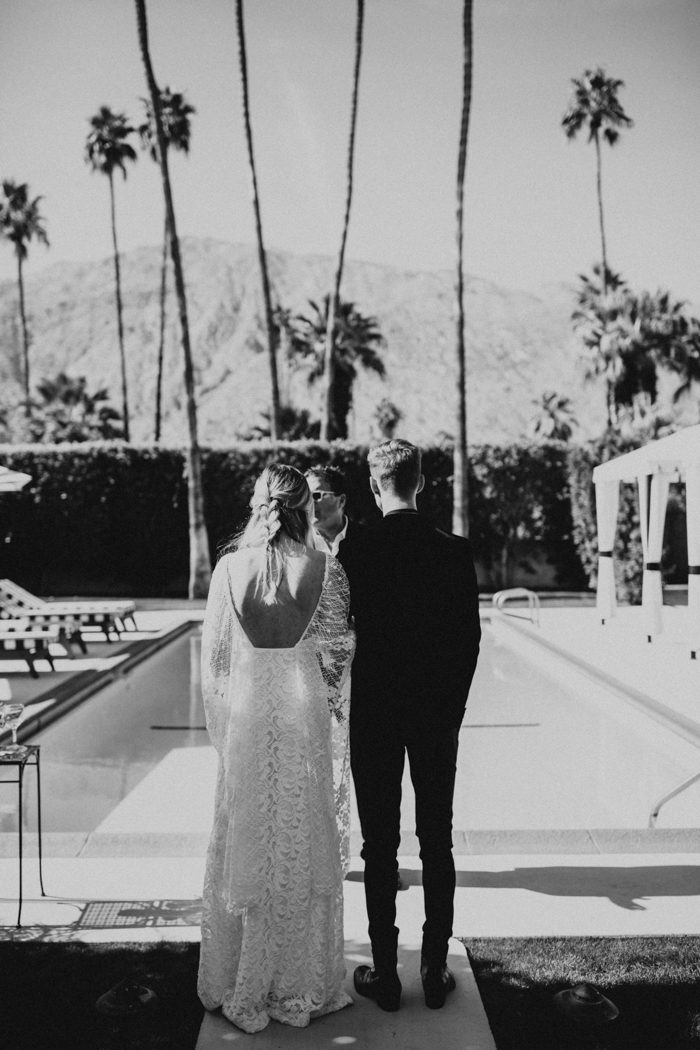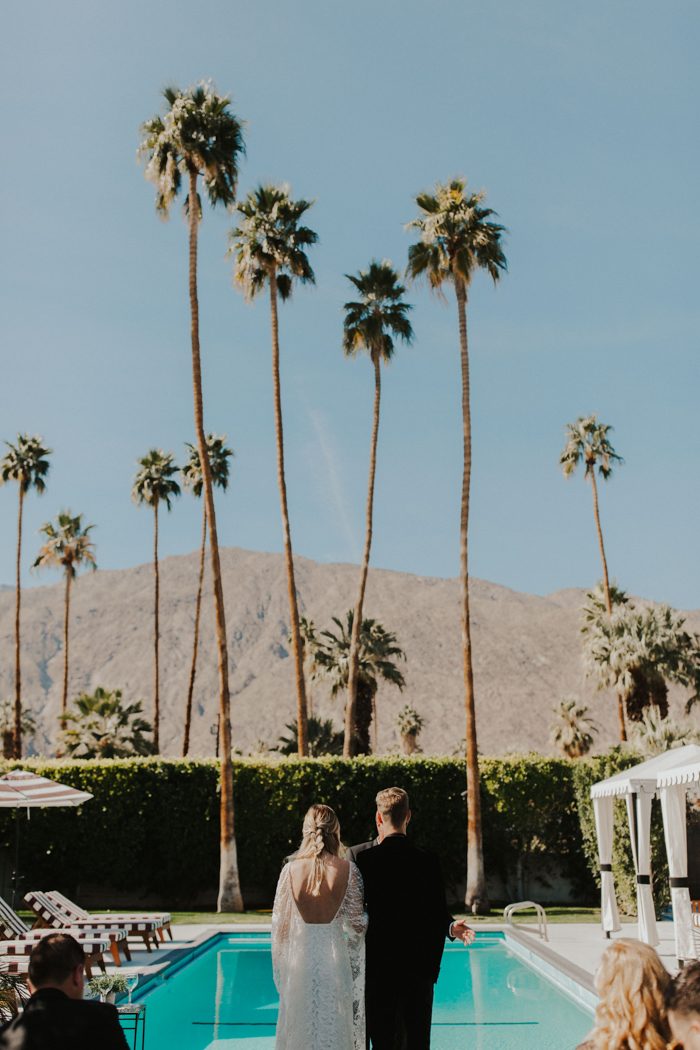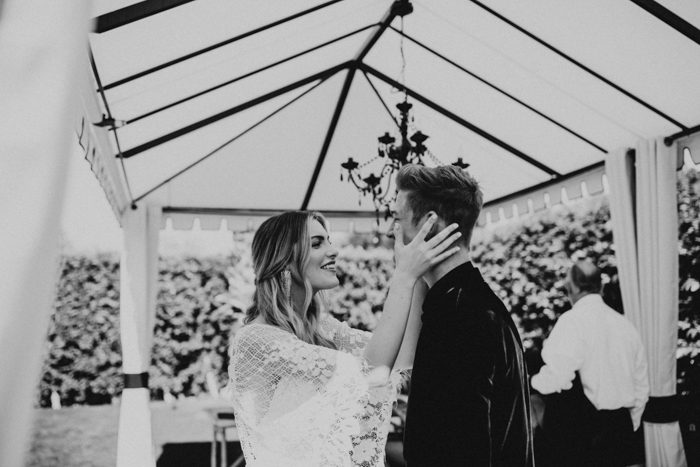 I think it is so important to plan the day exactly how you want it. It is your day, there is no need to cater to the needs of your guests. They might remember it for a day, a week, or maybe even a year, but you will always remember it. Do all the things that you want to do, and don't do things that you don't want to do.. Don't feel bad for saying no!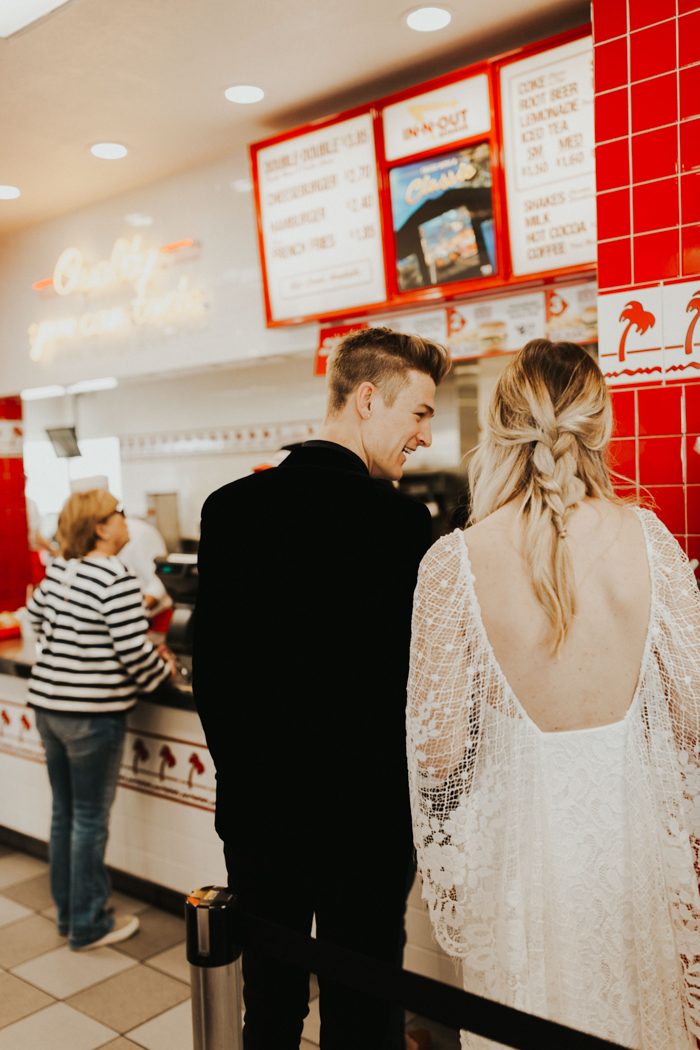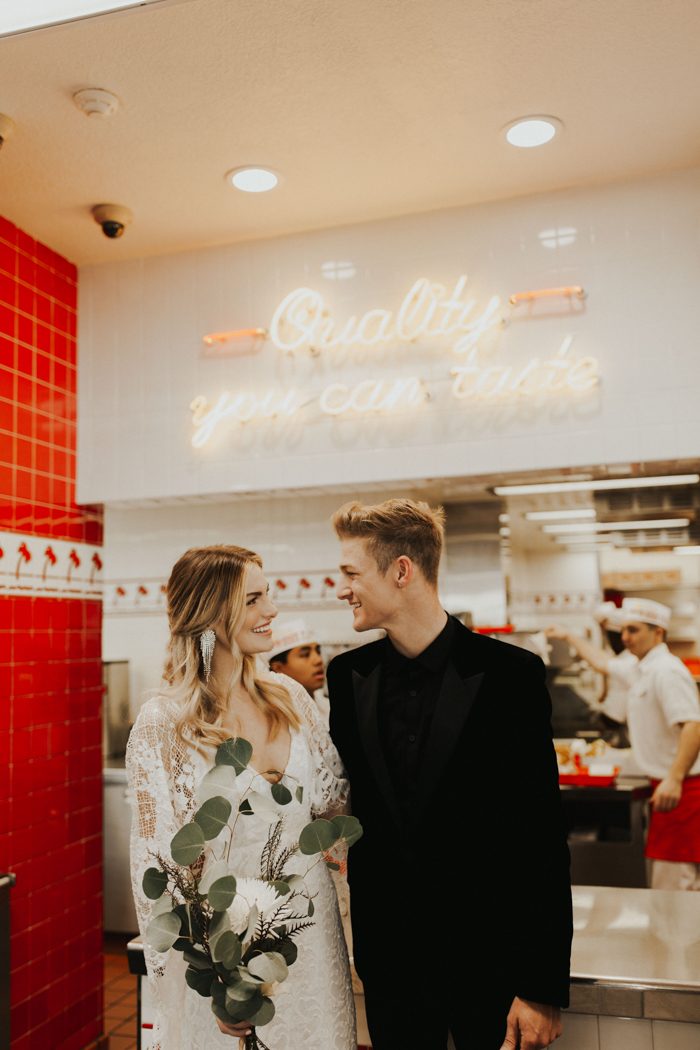 I would say the most memorable part of the day for our guests was either going to In-N-Out with the whole wedding party, or watching Kason and I jump in the pool at the end of our reception before our send off! For Kason and I, however, we would say that the whole day, the intimacy of the ceremony, and the spontaneity of the pictures and the day plans was what was most memorable for us.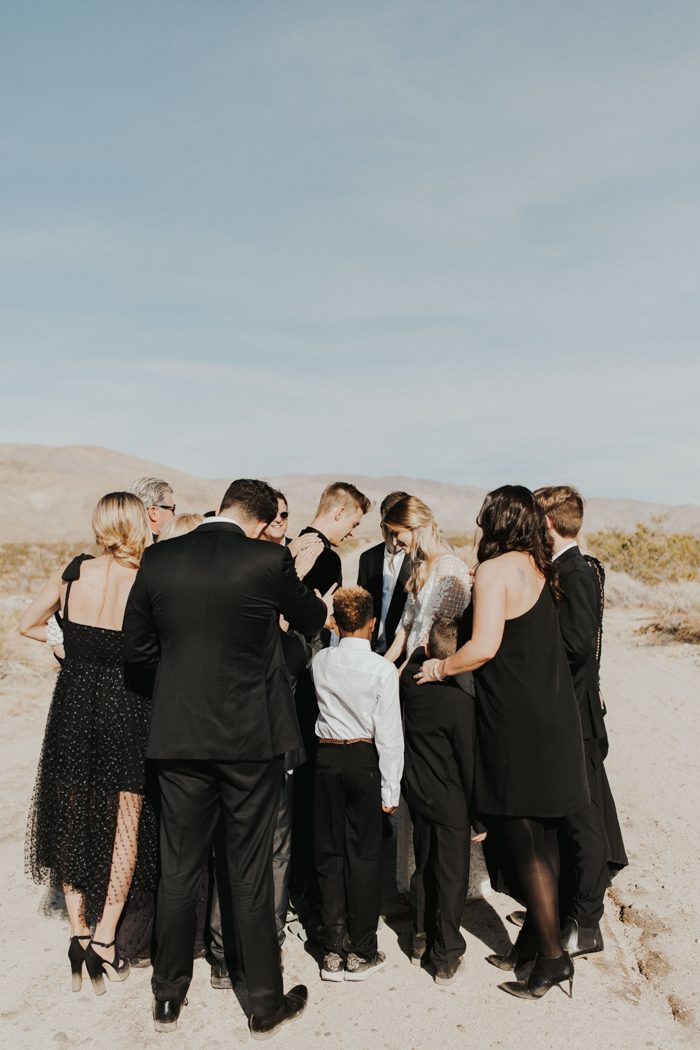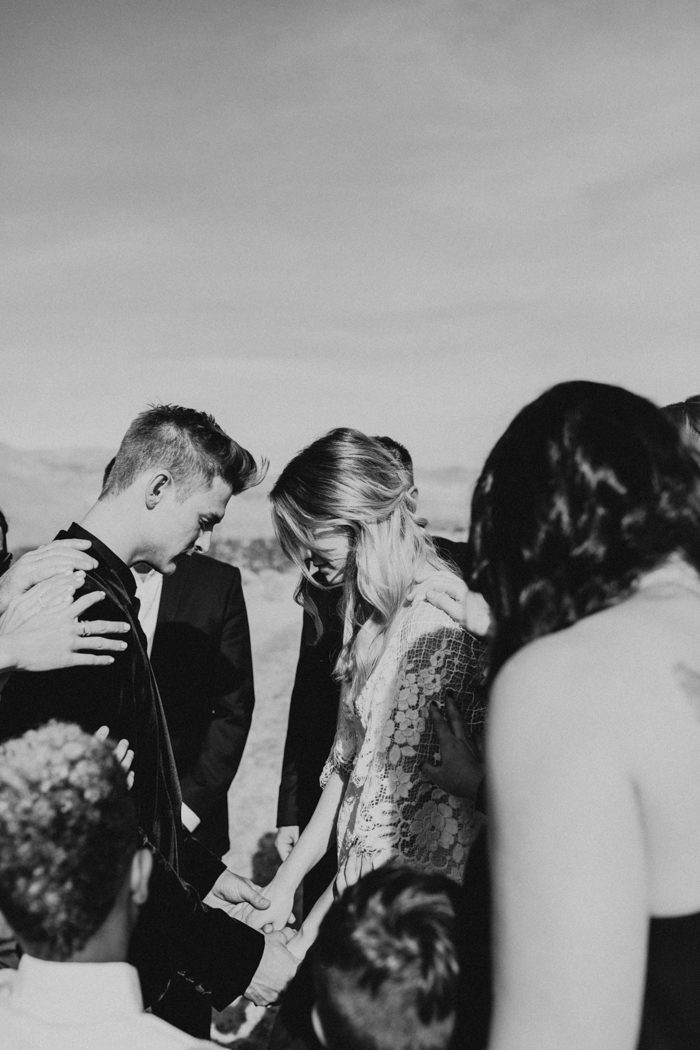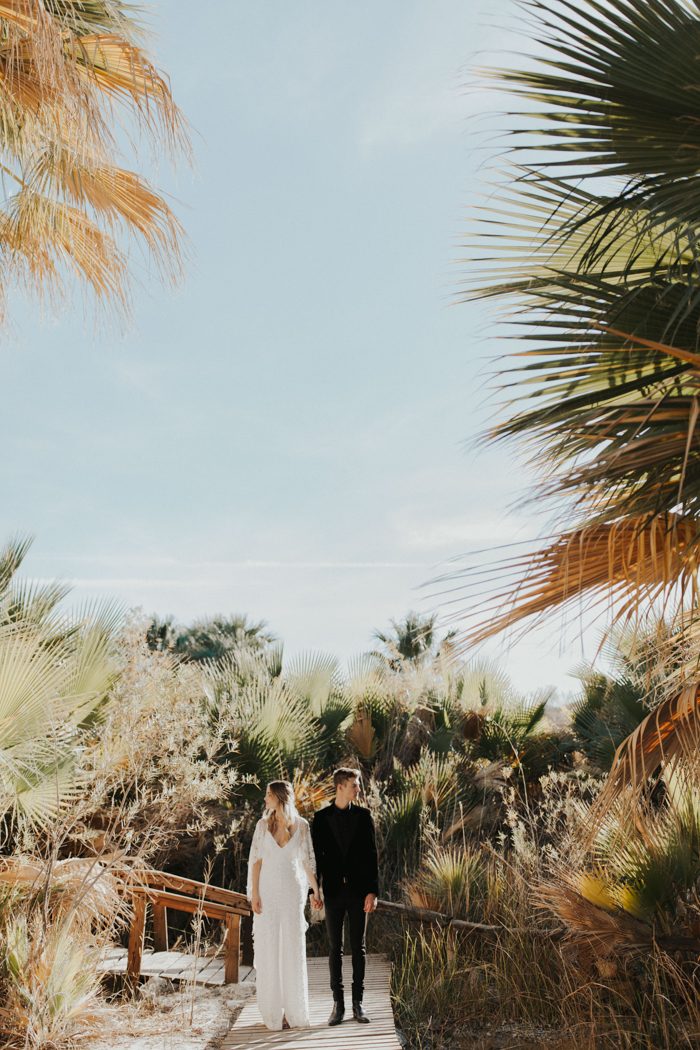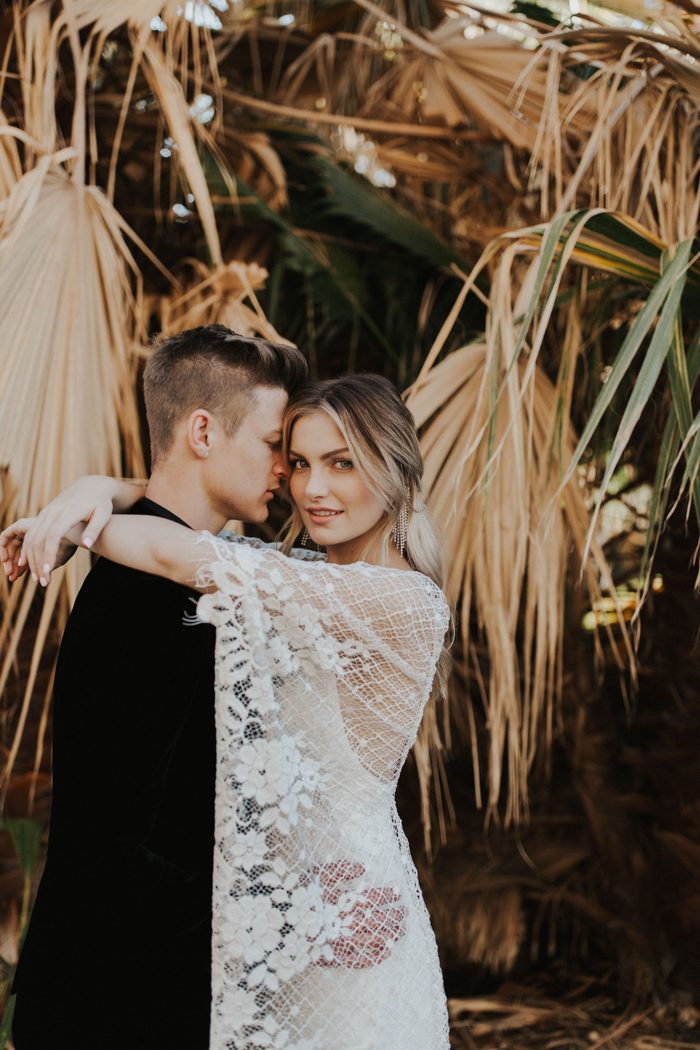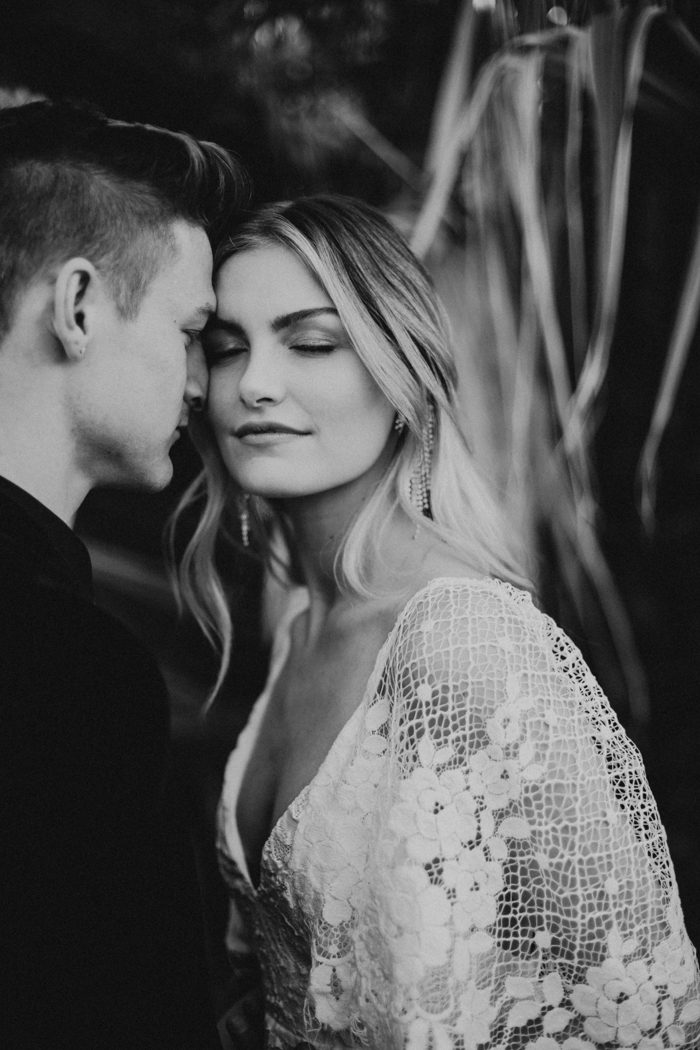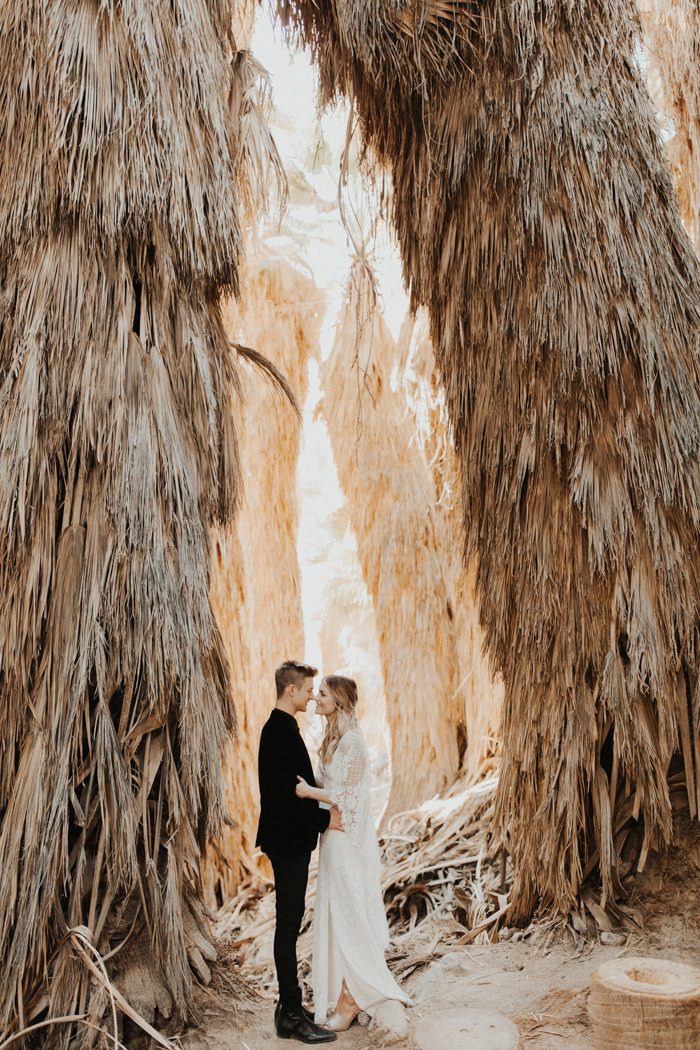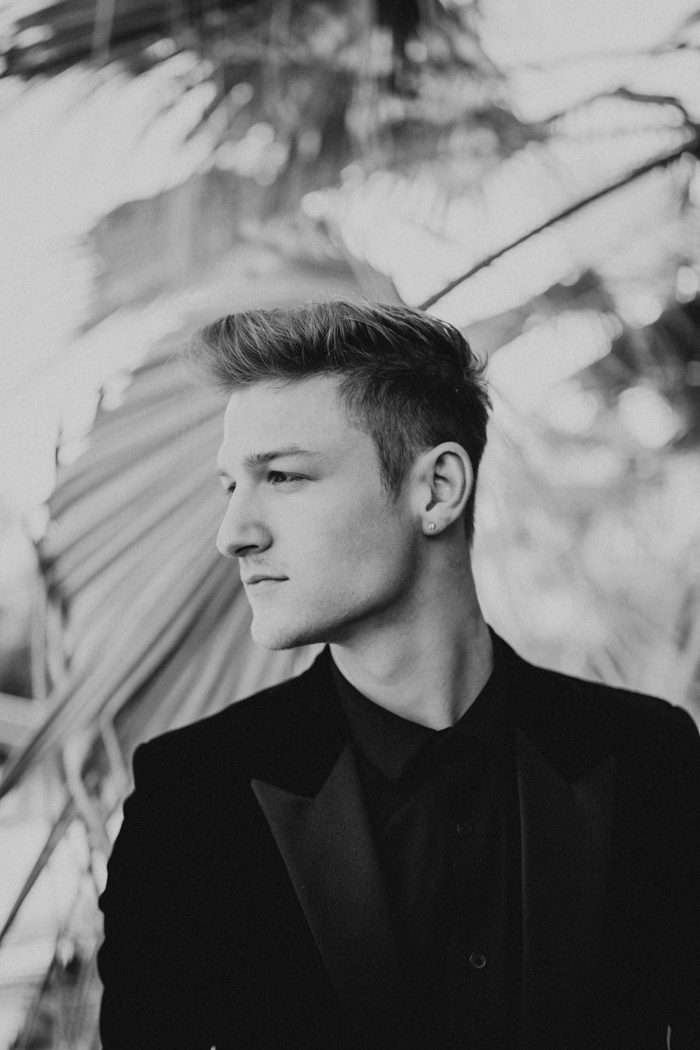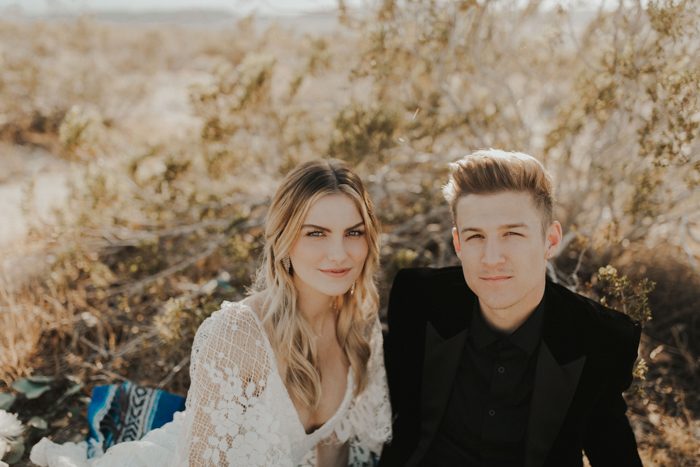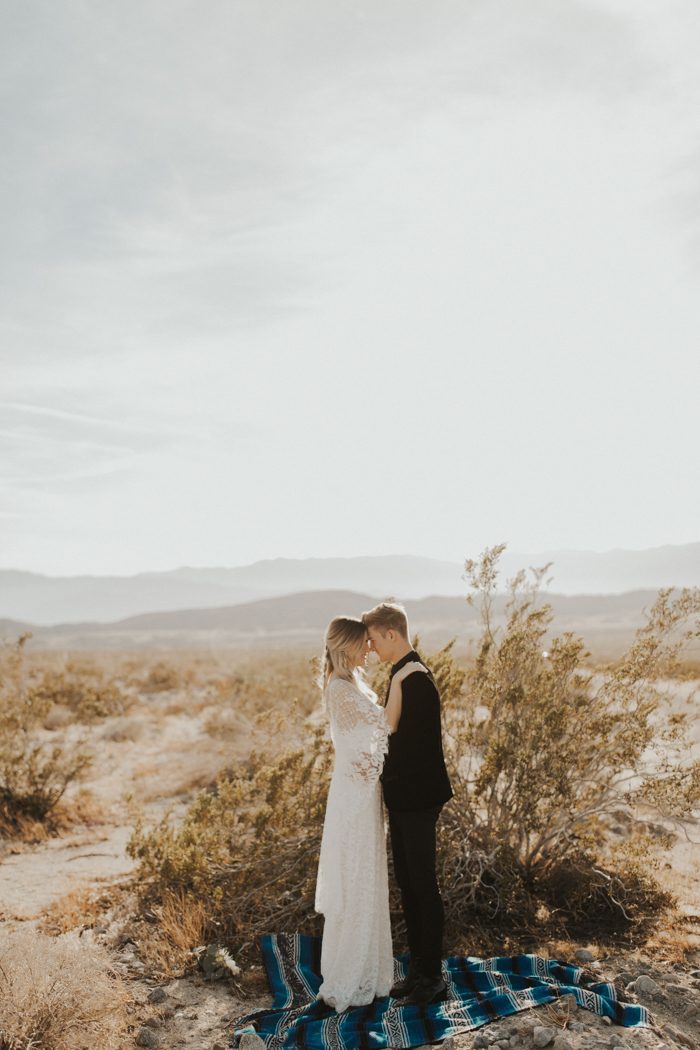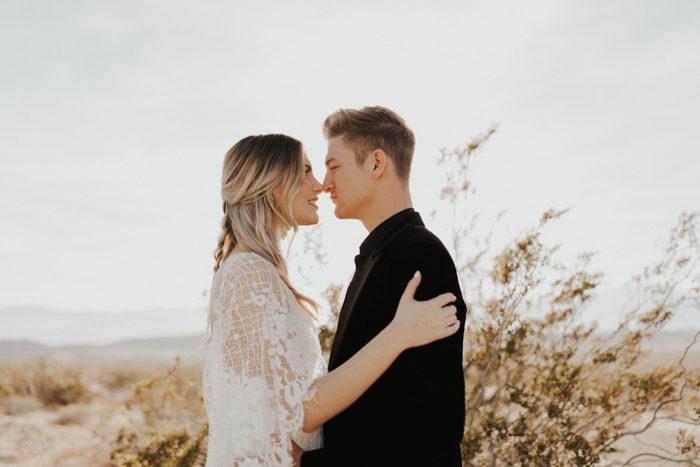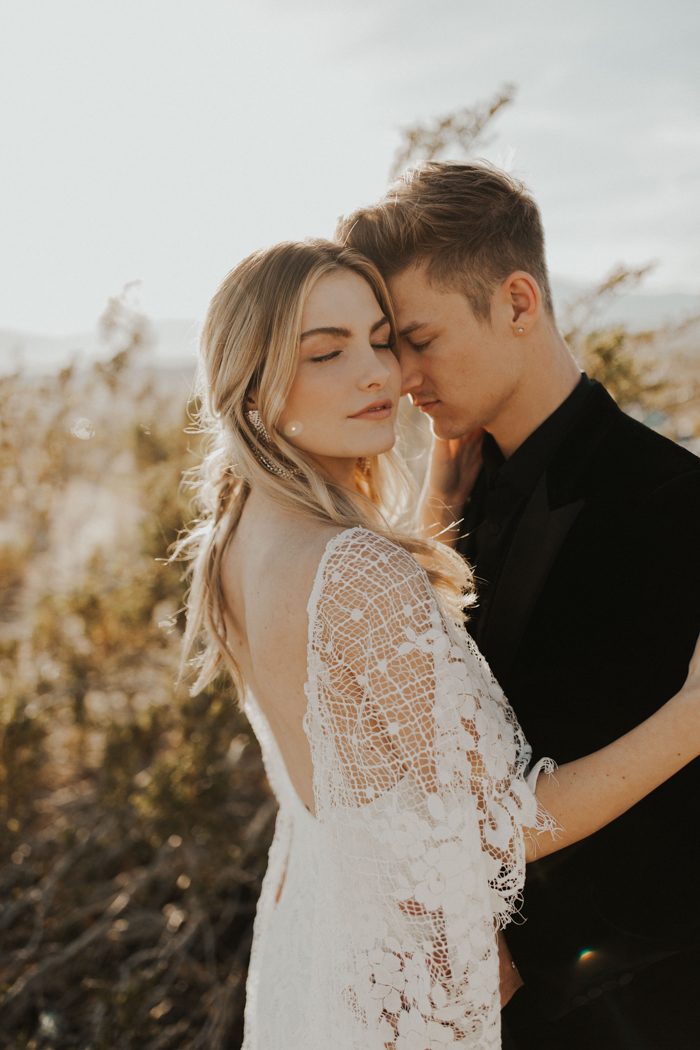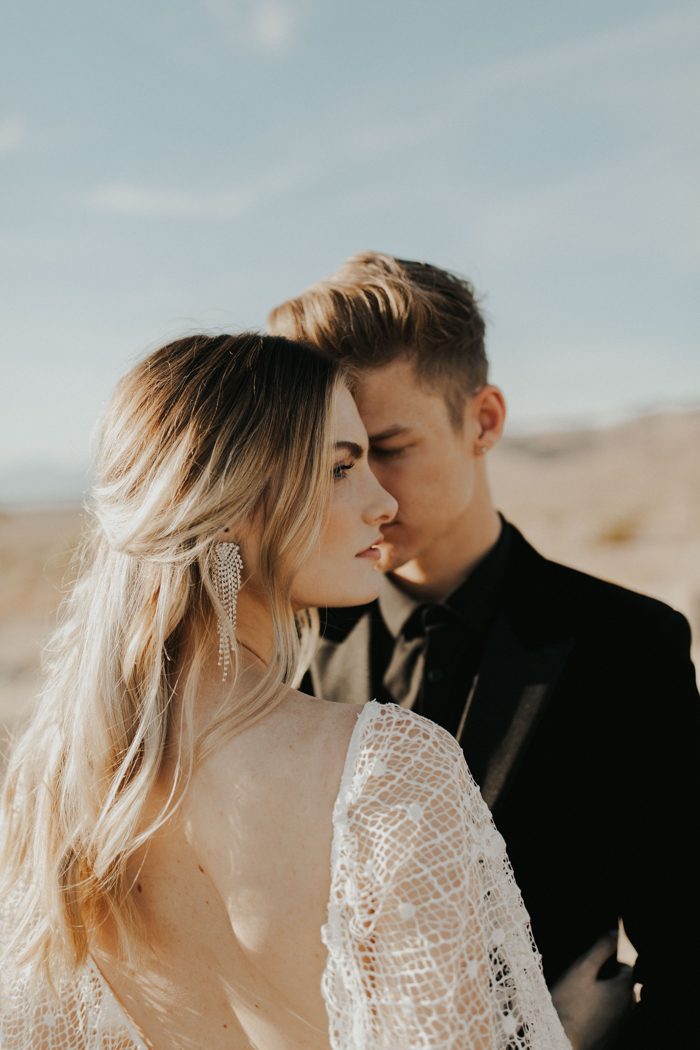 It seriously could not have been any better working with our photographers. Rachelle and Beau are the best! They made everything so easy and so fun!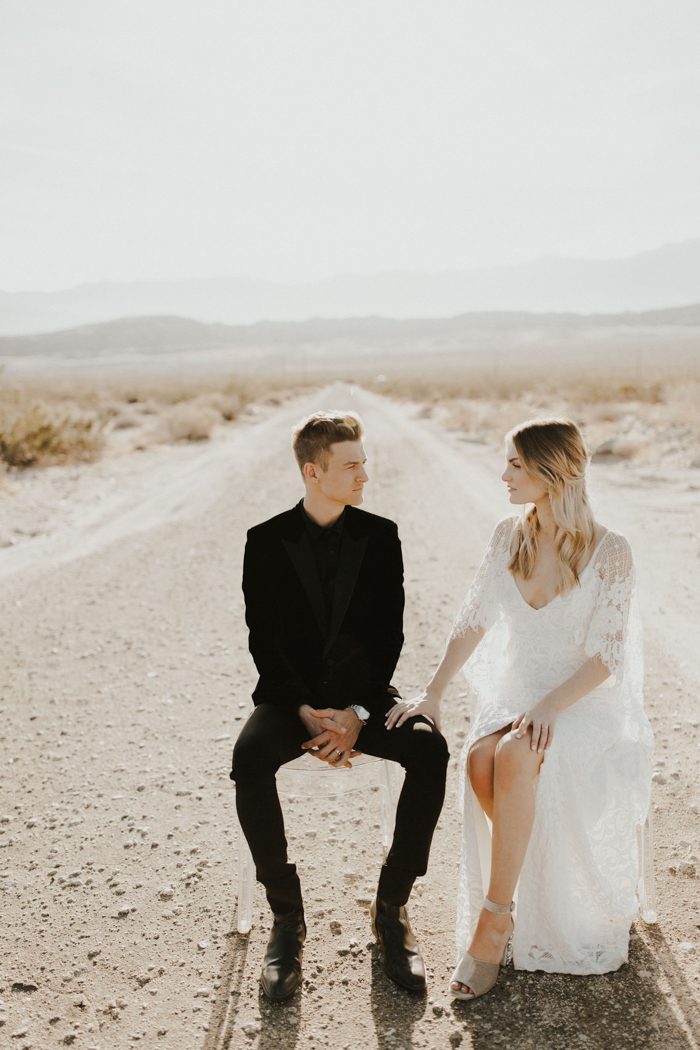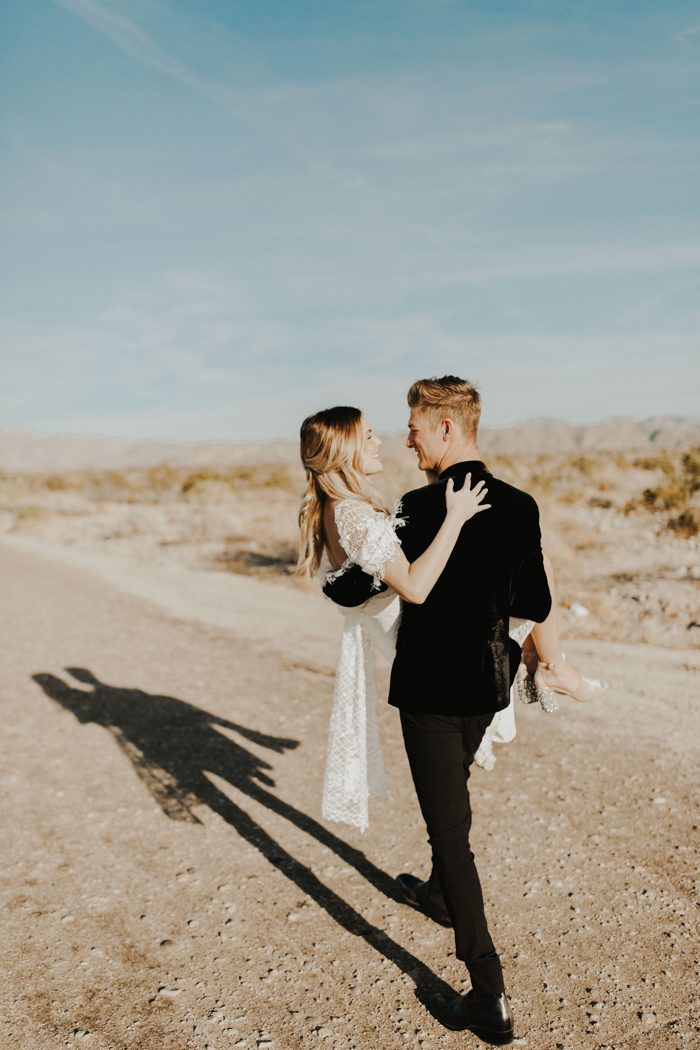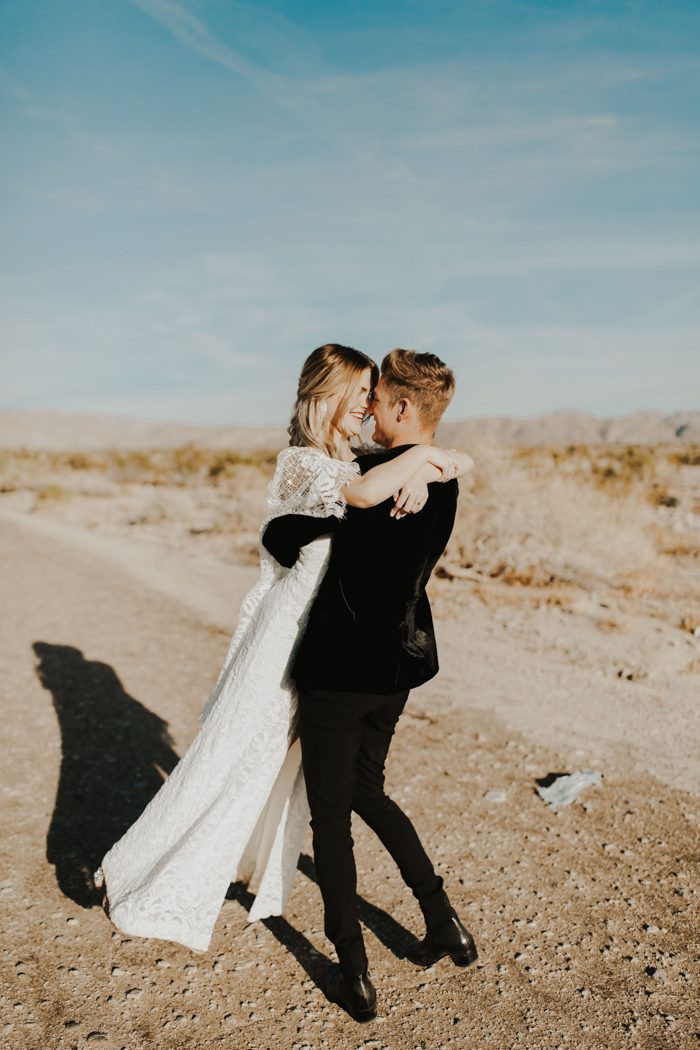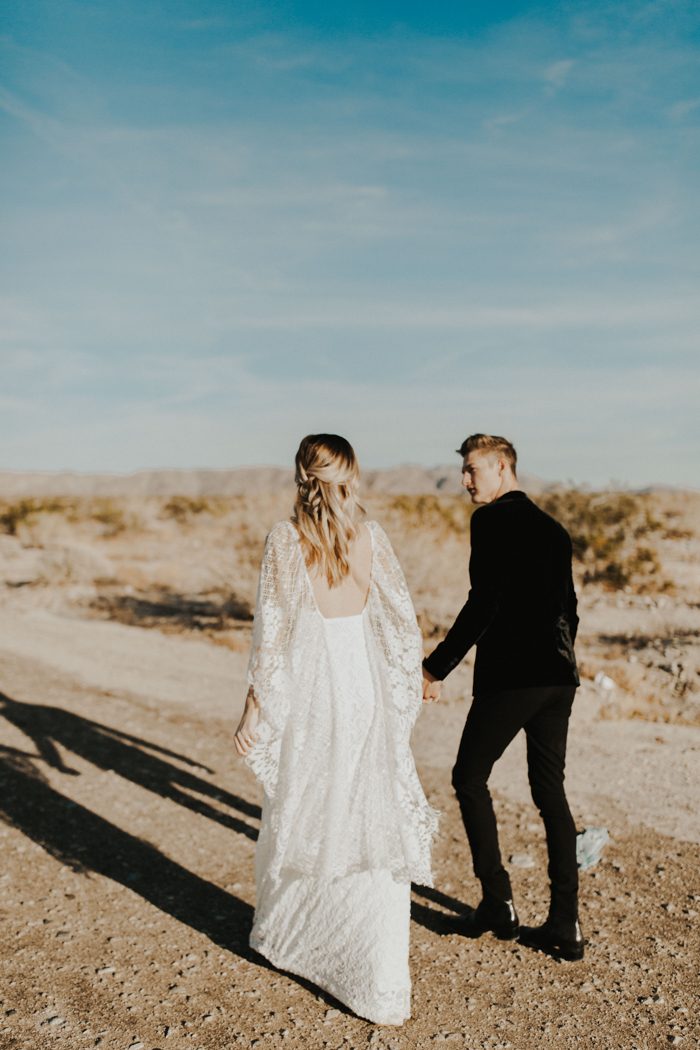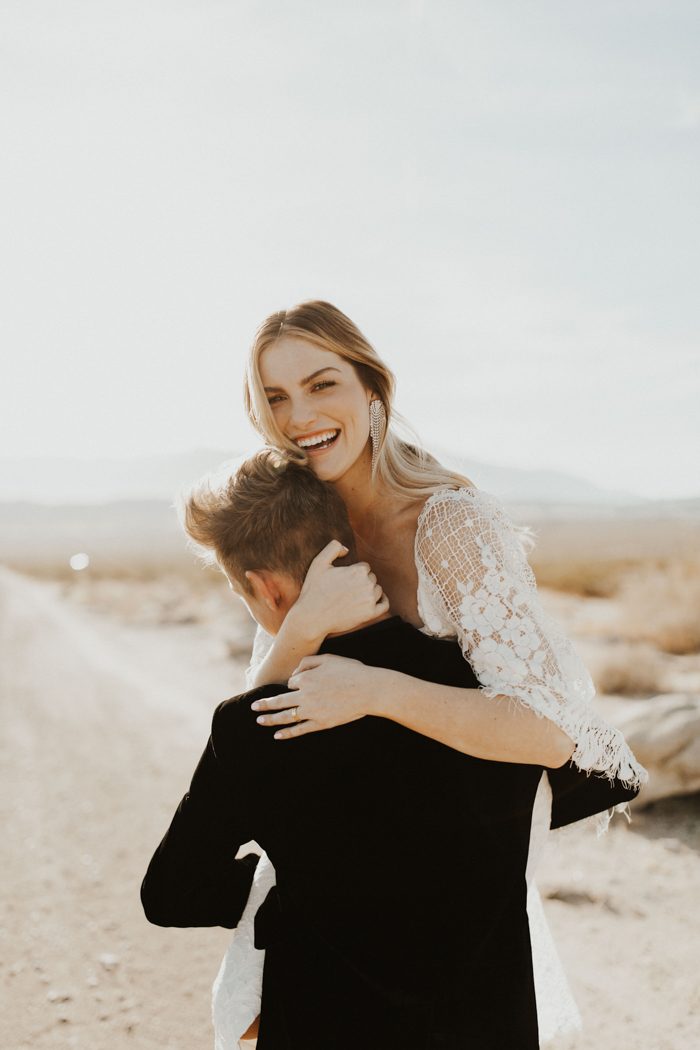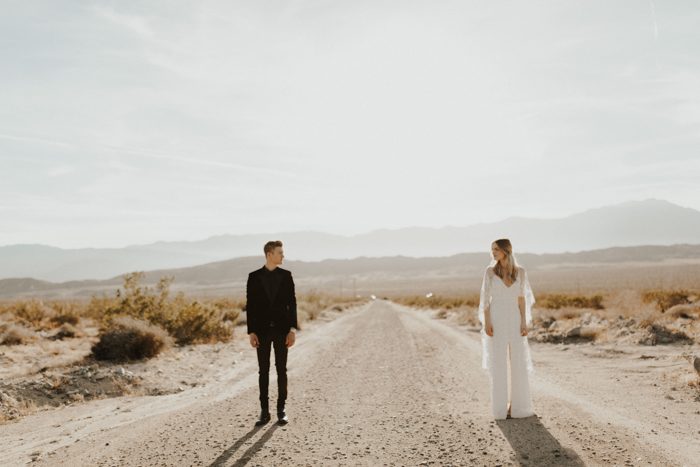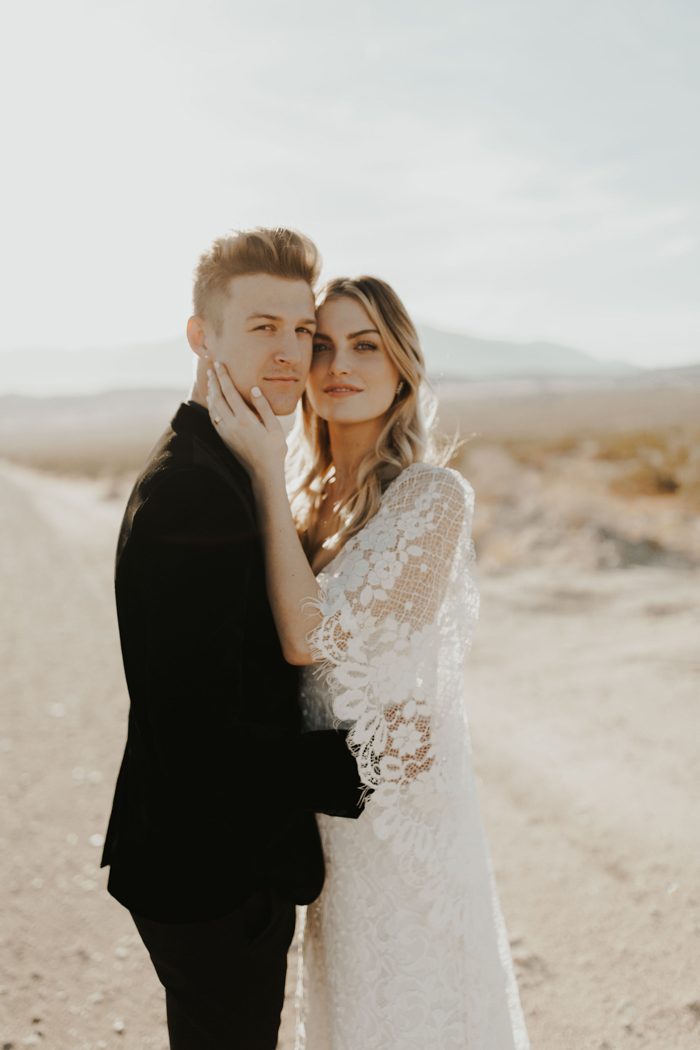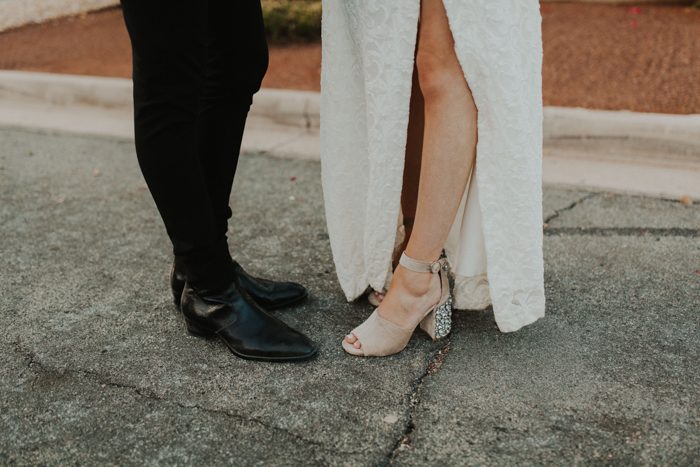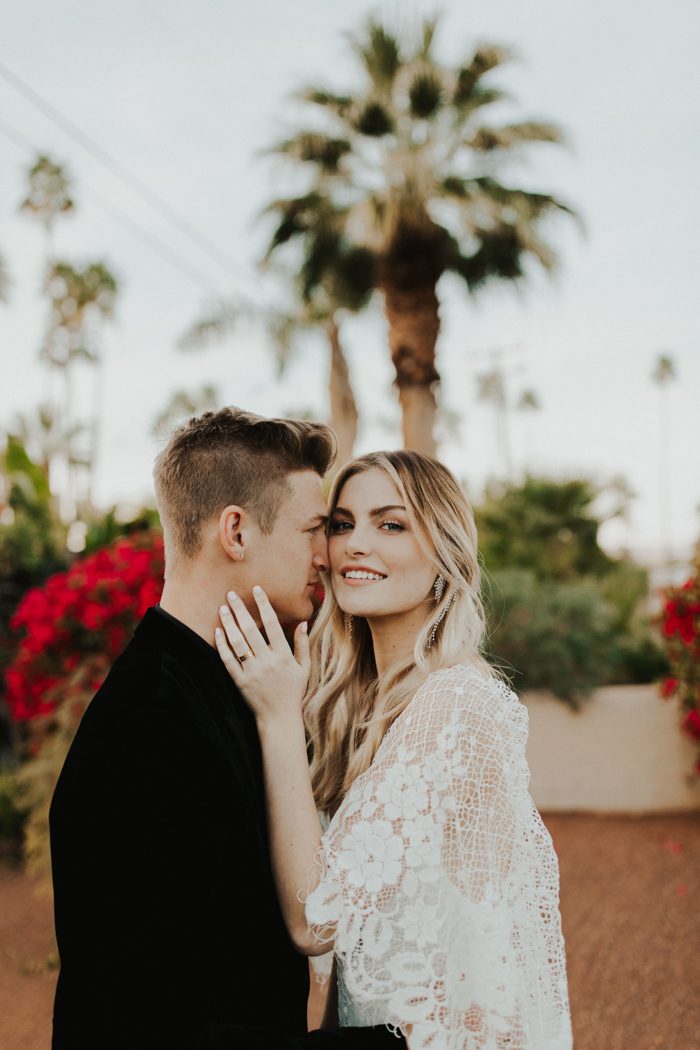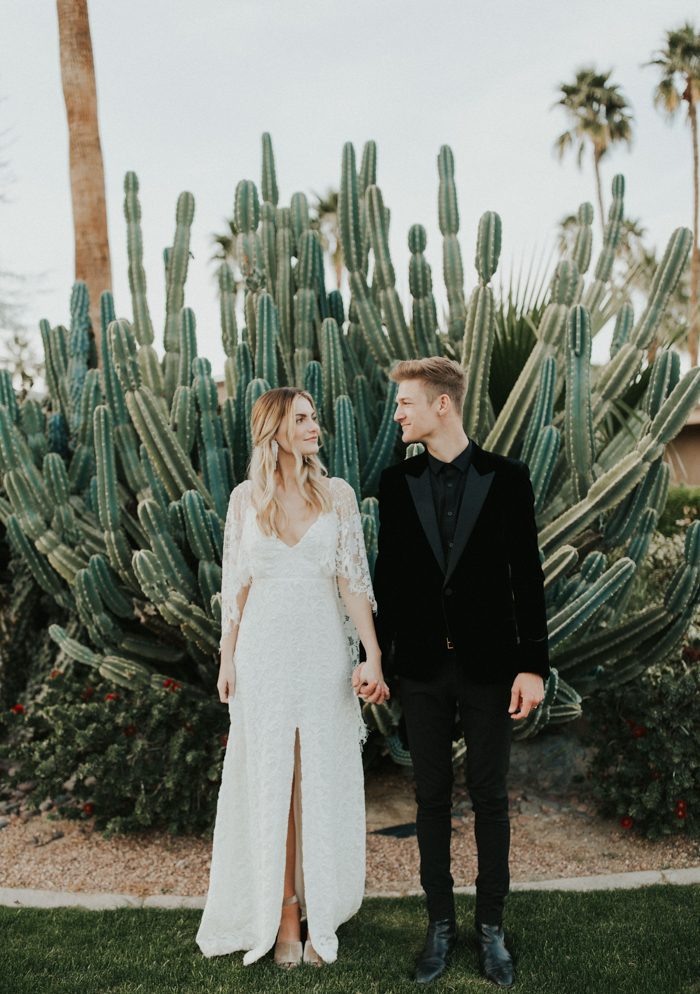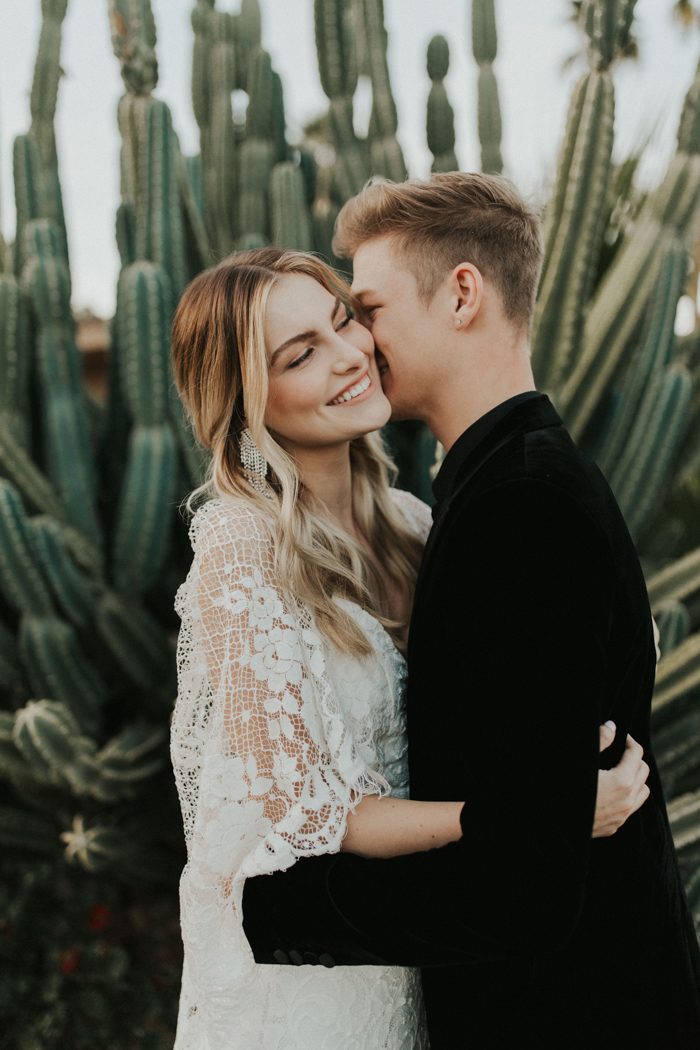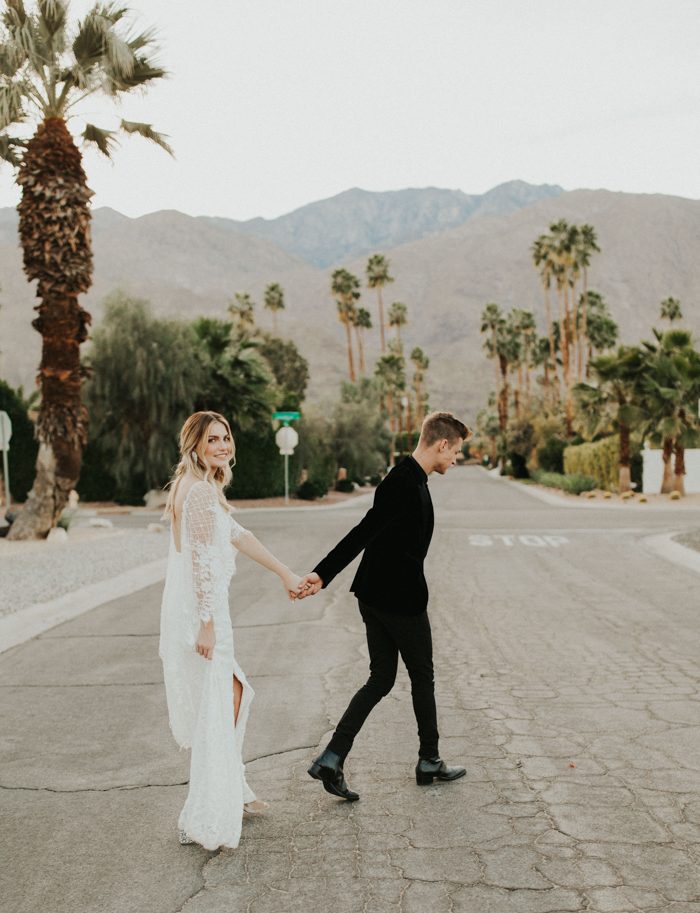 SHOP THIS LOOK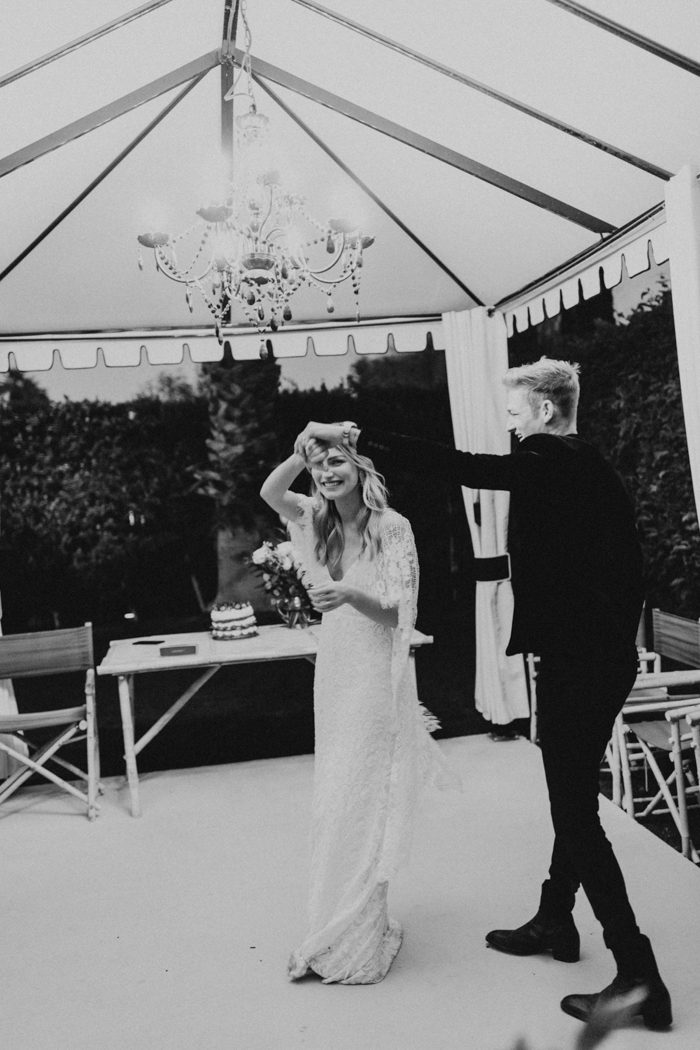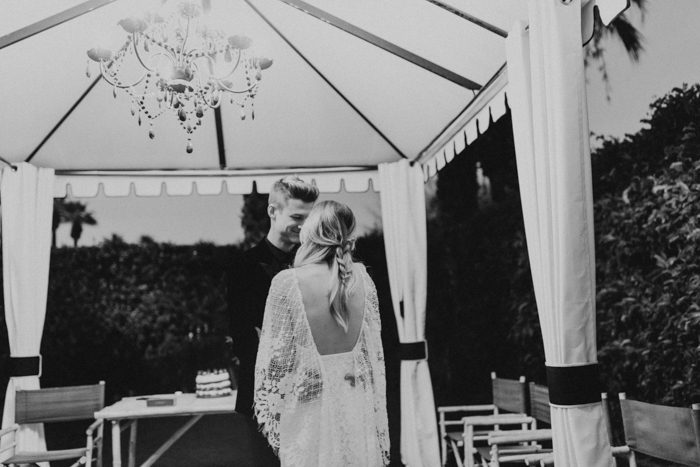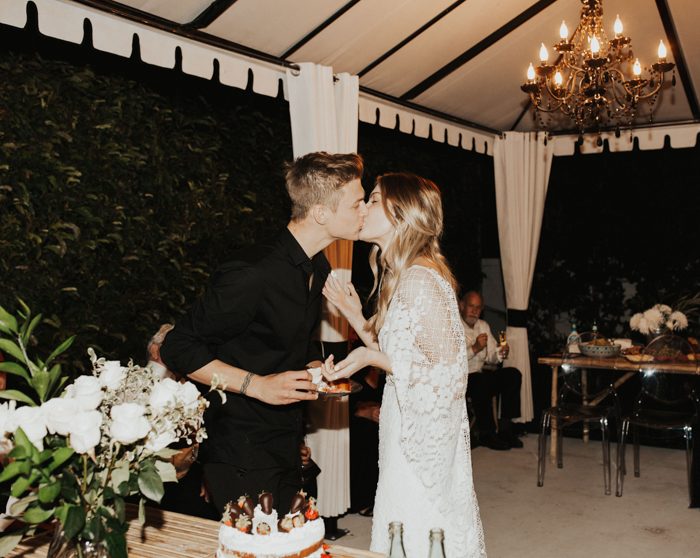 We actually did not choose a venue going into the wedding. We were planning on finding the perfect desert spot once we got to Palm Springs, but ended up falling in love with our AirBnB once we saw it.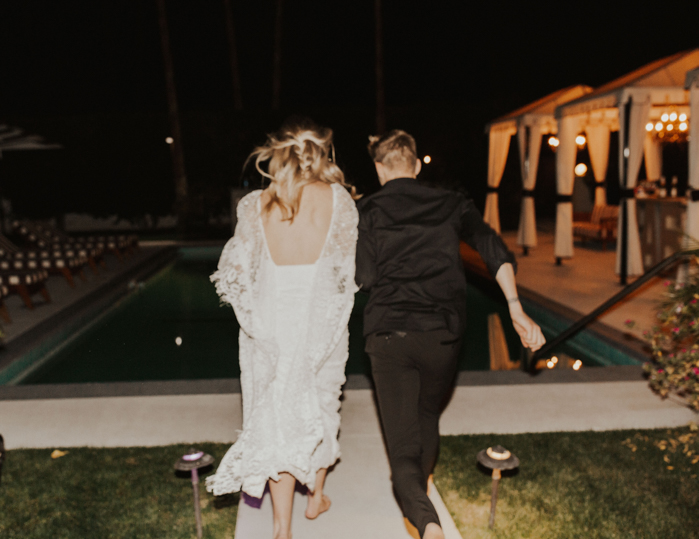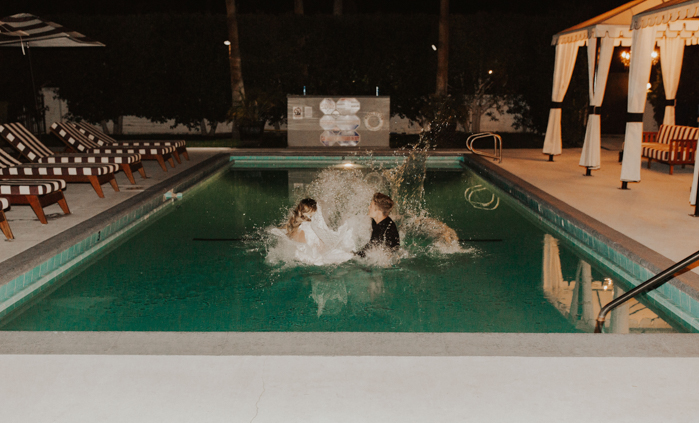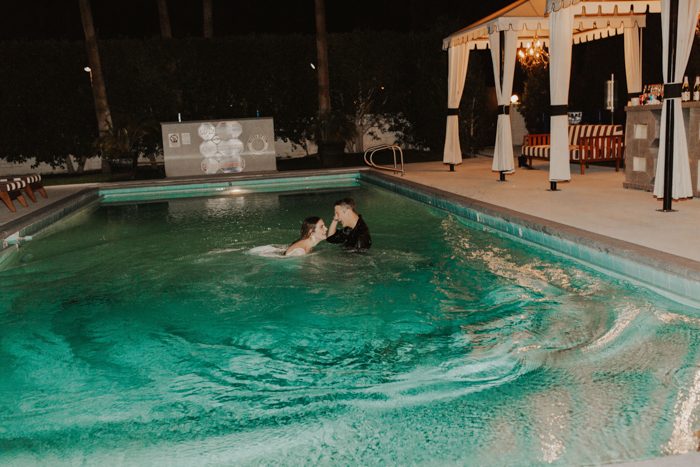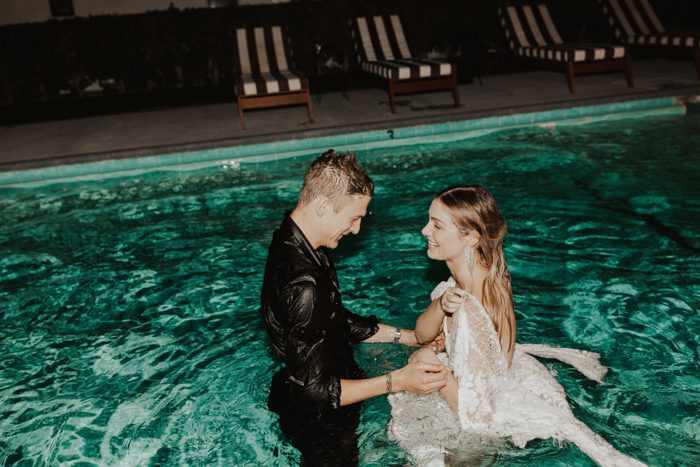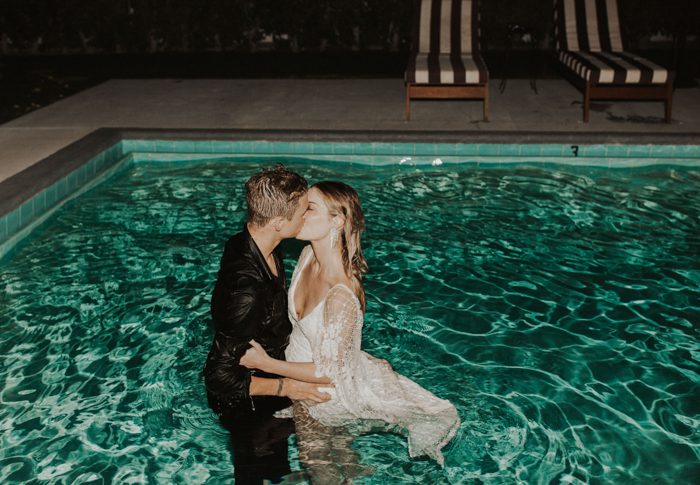 Congratulations to Payton and Kason on their desert nuptials, and a big thank you to Rachelle Davis Photography for sharing their cool and chic elopement with Junebug! For more Palm Springs goodness, check out how Parker Palm Springs made this couple's resort town wedding dreams a reality.