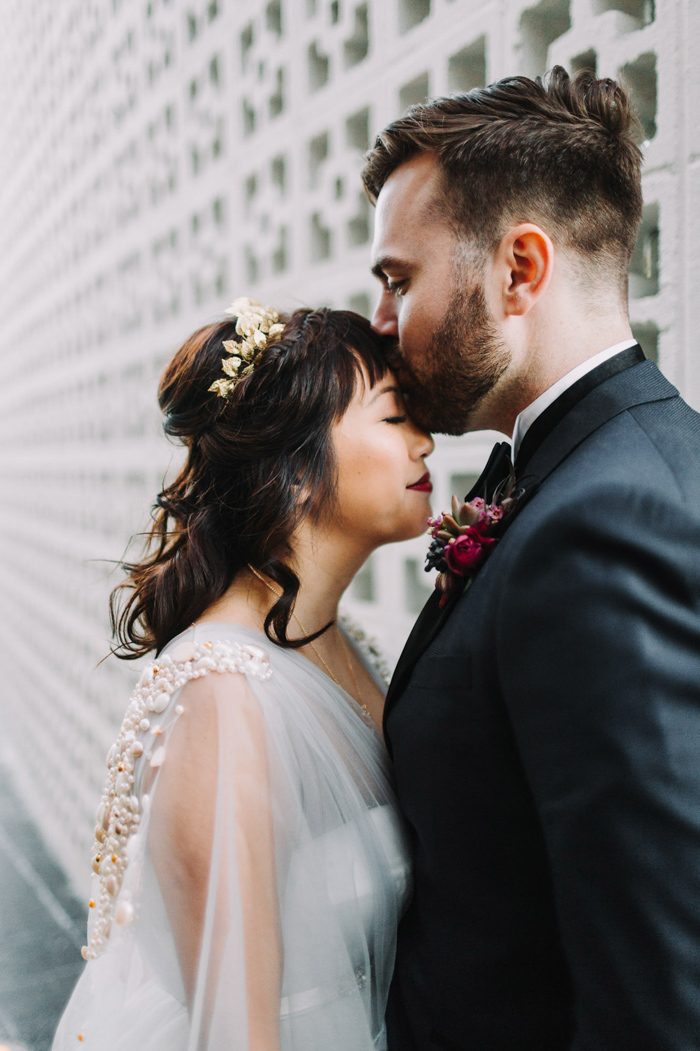 Janelle and Chad channeled a totally unique, eclectic glam style into their wedding at Parker Palm Springs. With the help of planners from Save the Date Events and BAHTOH floral designers, they merged elegant decor, including glittery table cloths and tall floral centerpieces, with whimsical details, such as Star Wars-themed table numbers and wedding cake. We adore that they chose to hold their ceremony in a secret garden on the venue's expansive property and integrated that garden detail with a "create your own terrarium" activity at the reception. Because their wedding took place on a Friday, this tech-savvy couple even live streamed it on Facebook so their co-workers and loved ones who couldn't attend could watch anywhere in the world. Let's Frolic Together certainly had a lot of incredible details to capture, and they nailed it!
The Couple:
Janelle and Chad
The Wedding:
Parker Palm Springs, California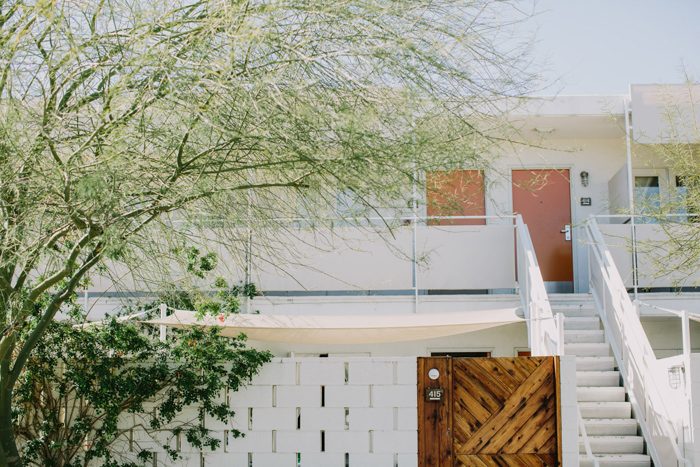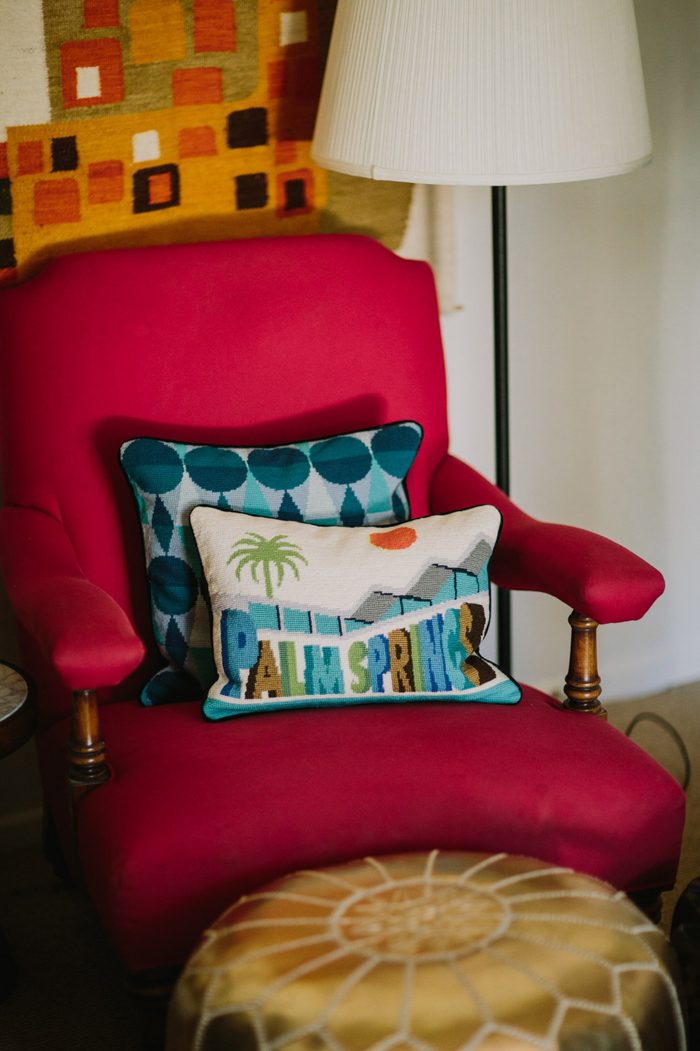 Palm Springs was perfect because it's located very close to LA, has lovely weather in January, and was like a little vacation for the people coming in from out of town. Parker Palm Springs had such nice people there and we really liked the food!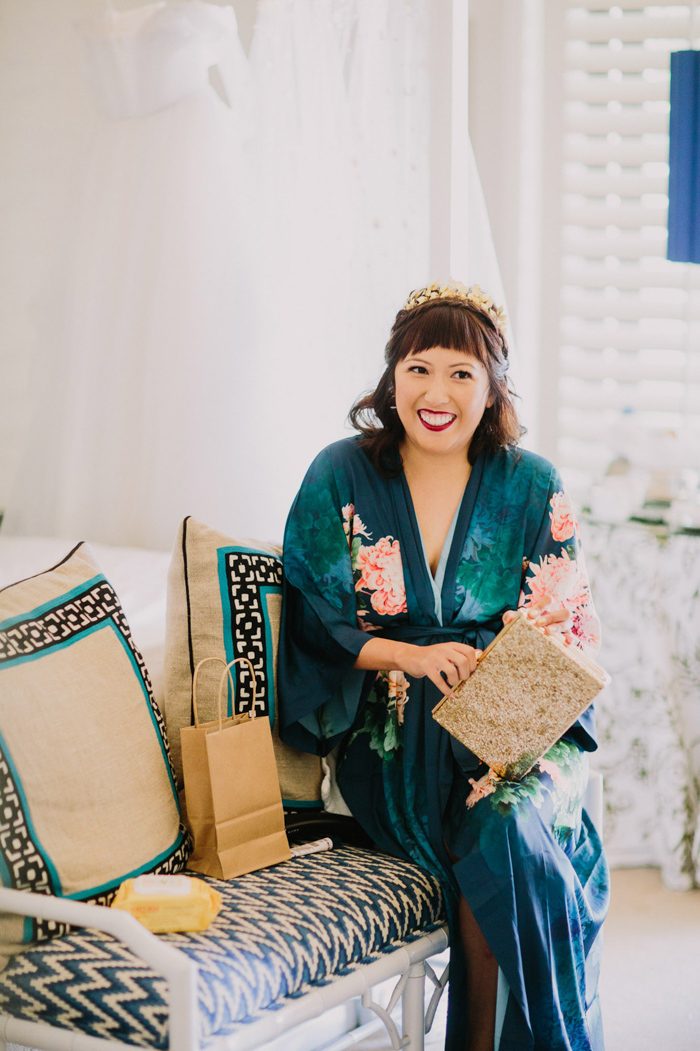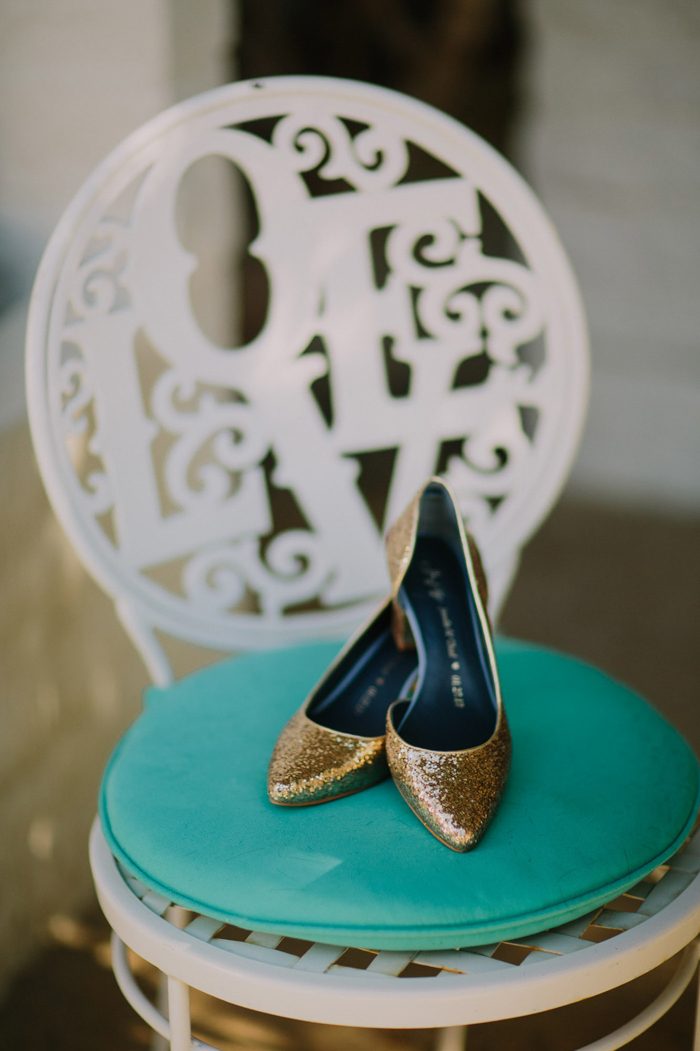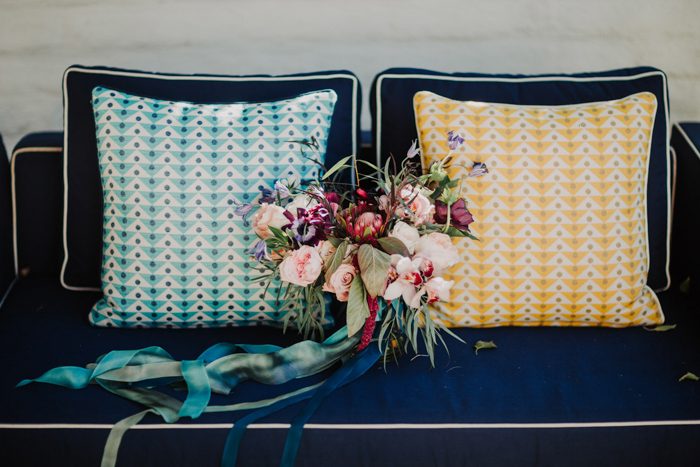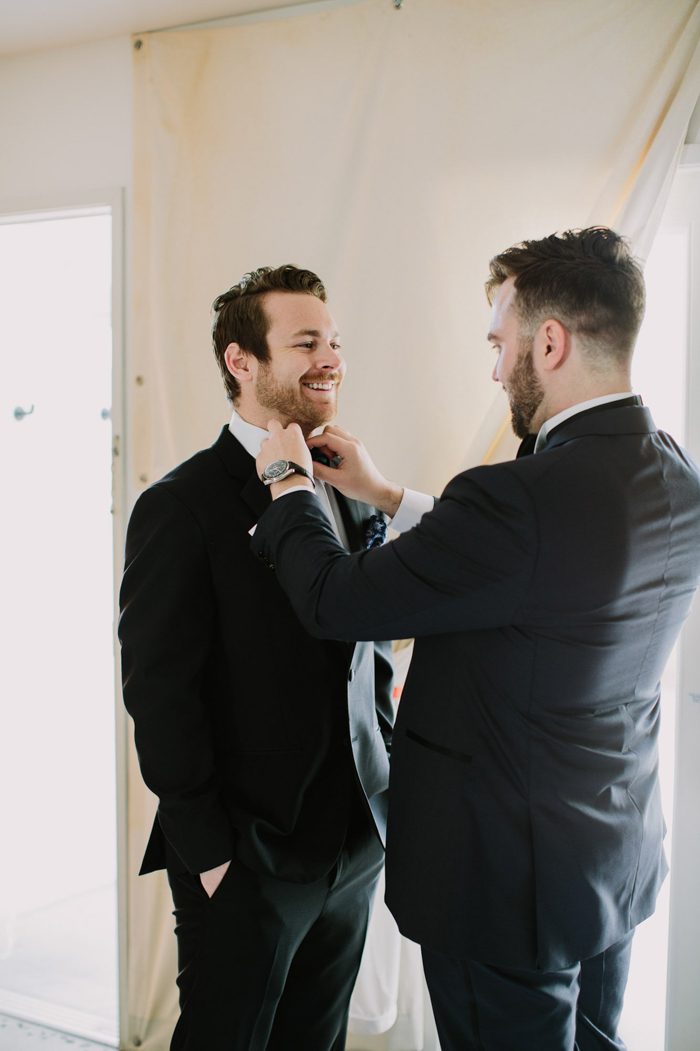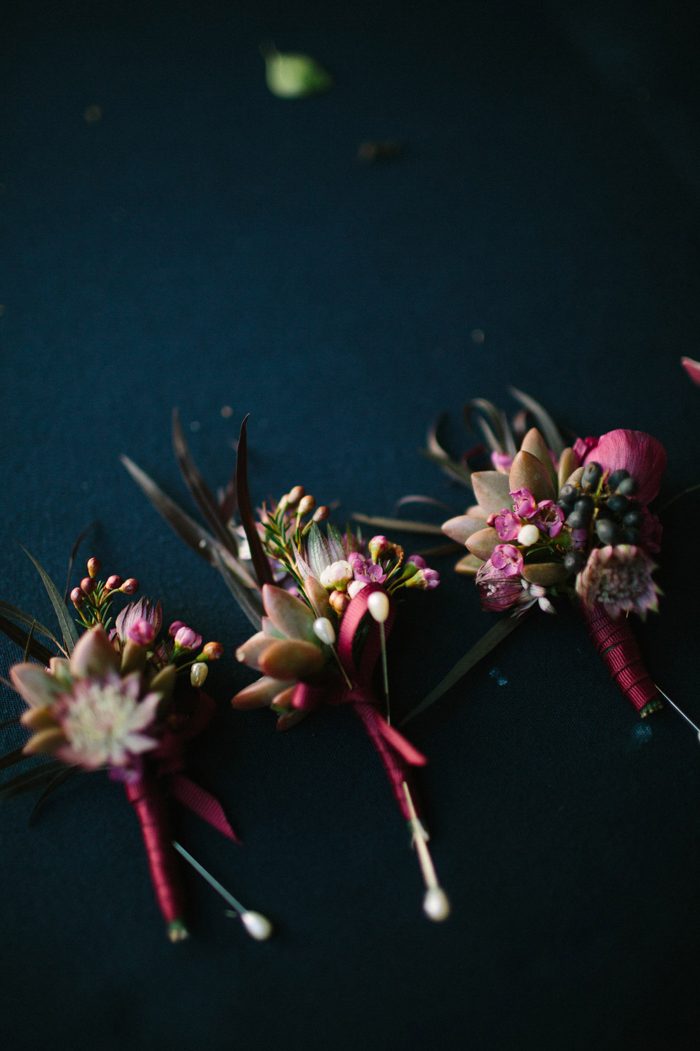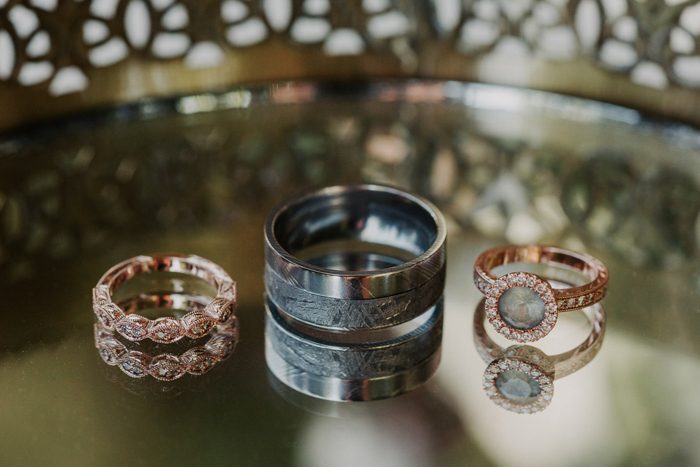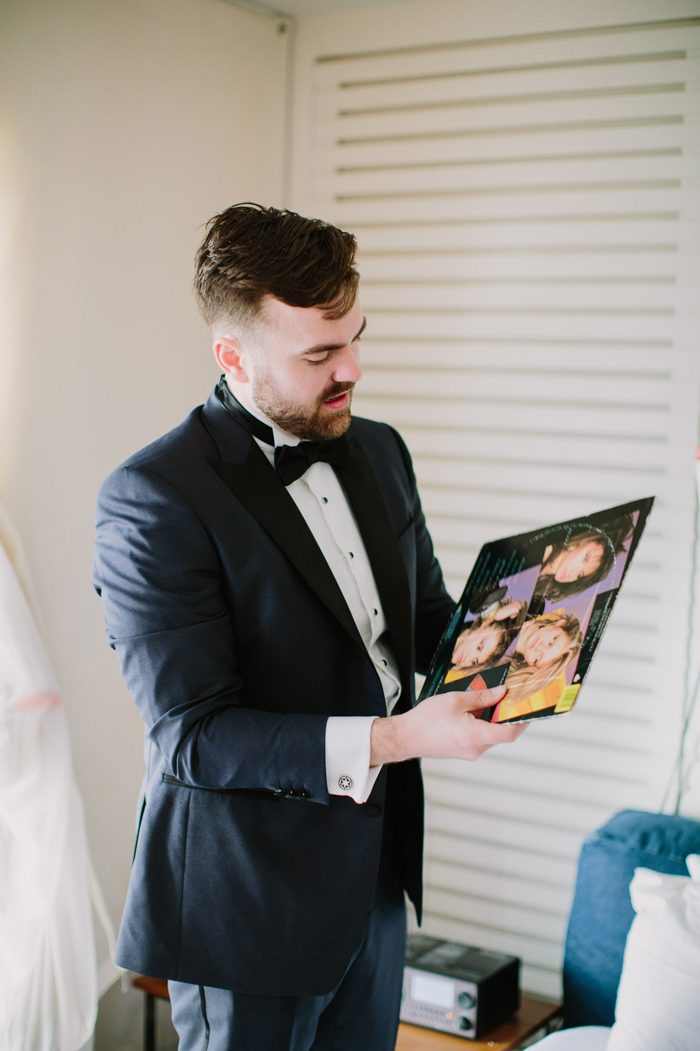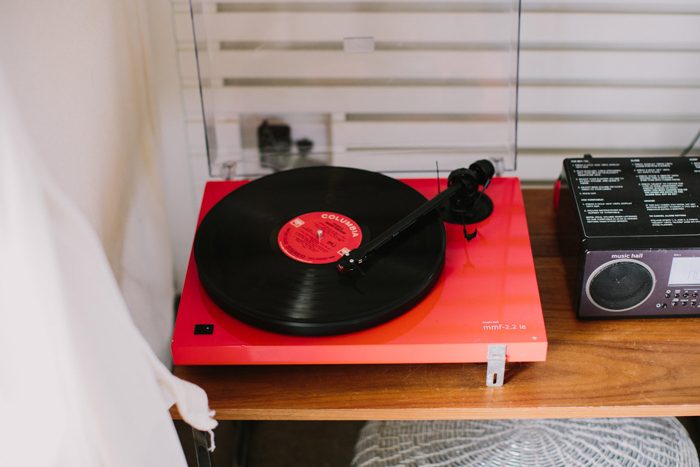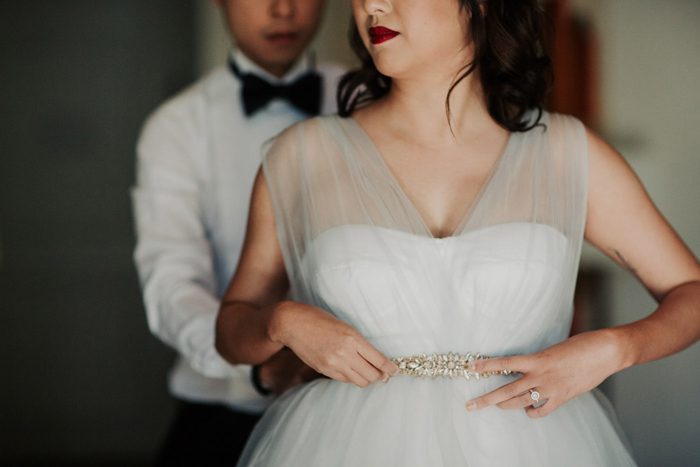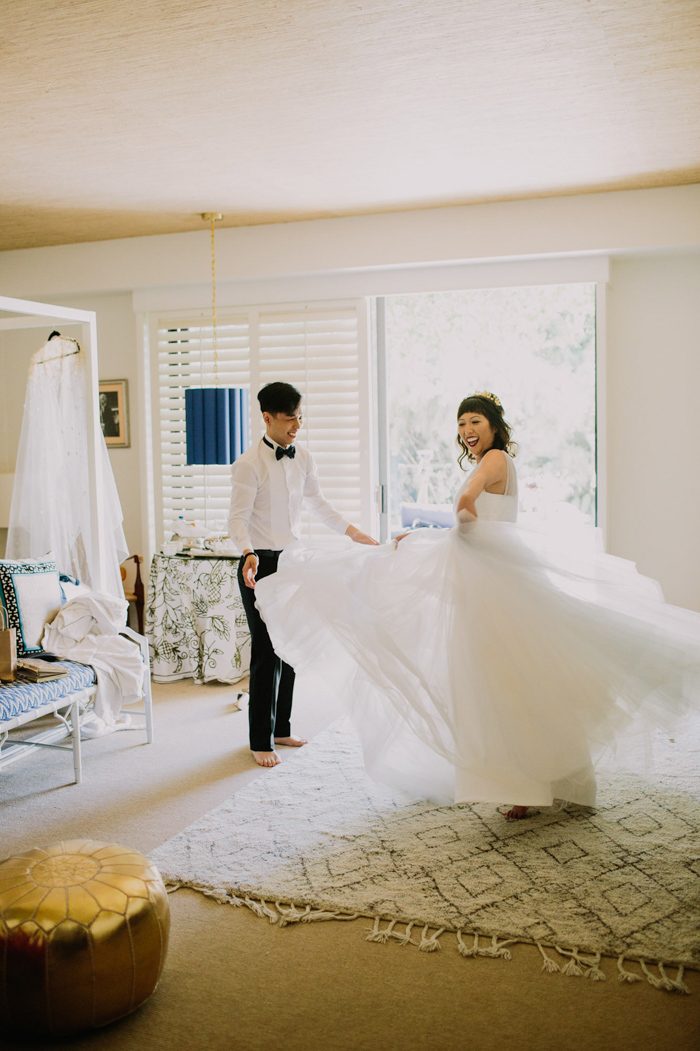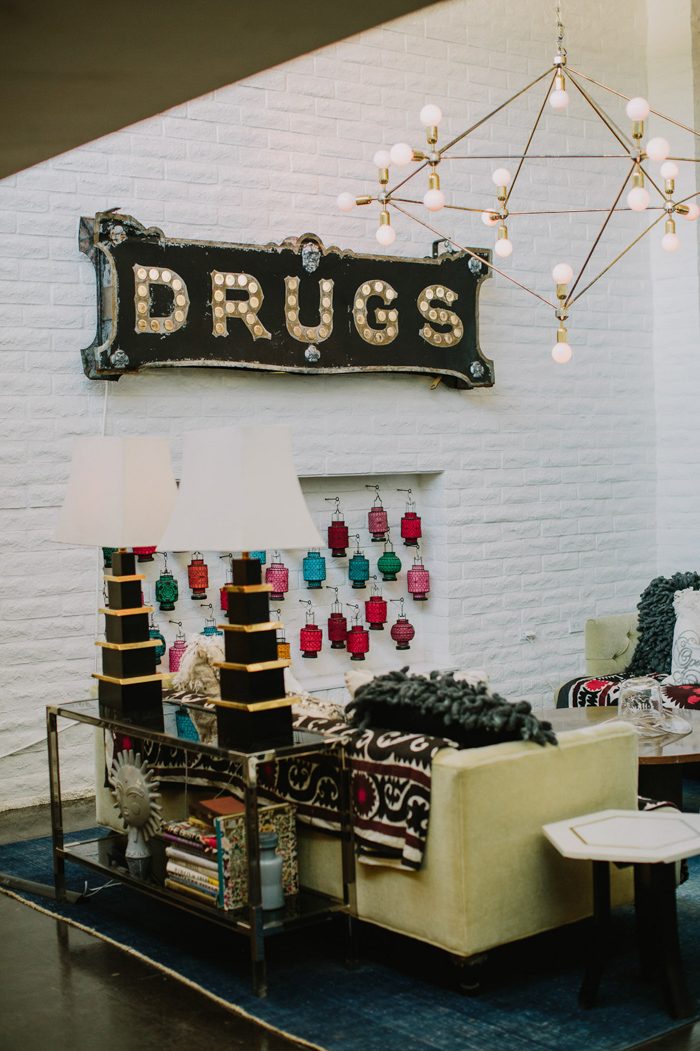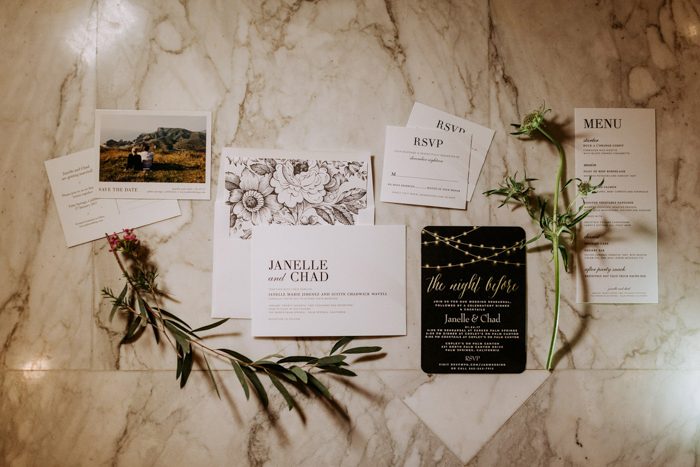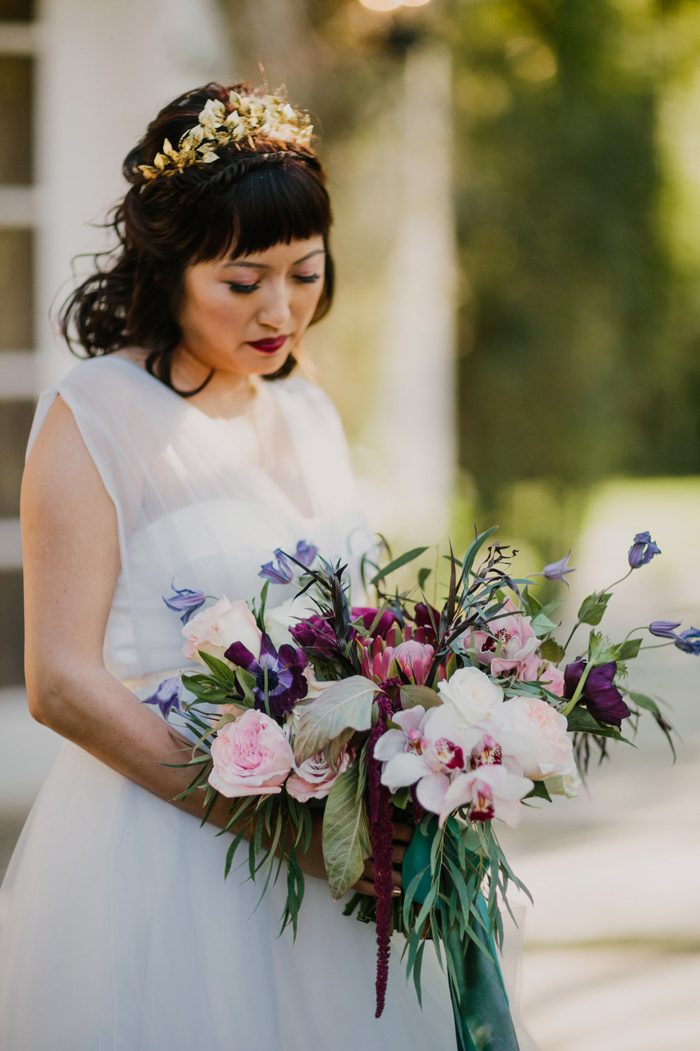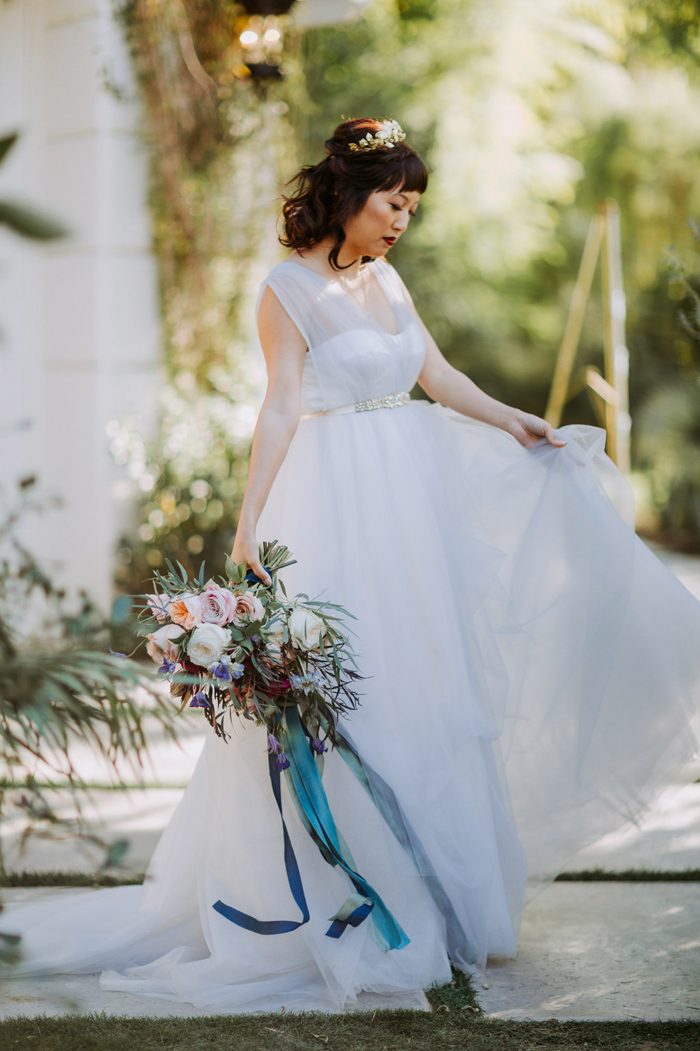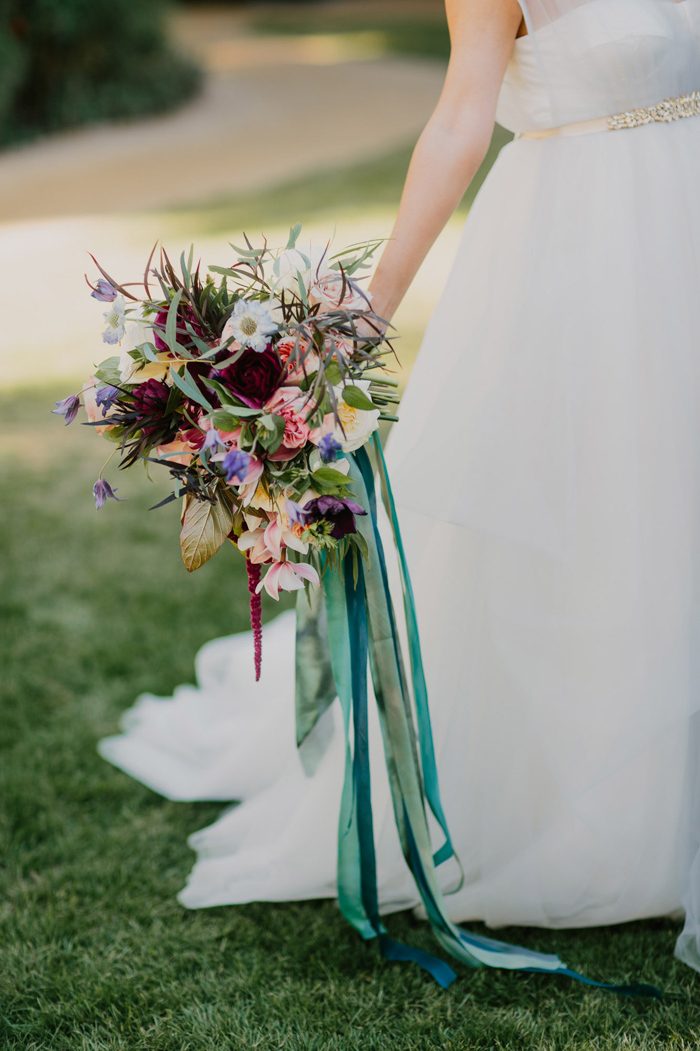 From the photographer: These two weirdos make unicorn dust pour out of my eyeballs. After first meeting at work and not being at all interested in each other, these two gamers connected over music and soon found love in adventure and so many adorable common interests. Their love of video games showed up in the table settings, their love of fantasy showed up in her custom made fairyland gown by Dress Anomalie, and their love of mid-century style shone out from the amazing ambience of Parker Palm Springs. I loved their quirky happy day, and I'd love to see their eclectic glam style and playful nature shared with the world.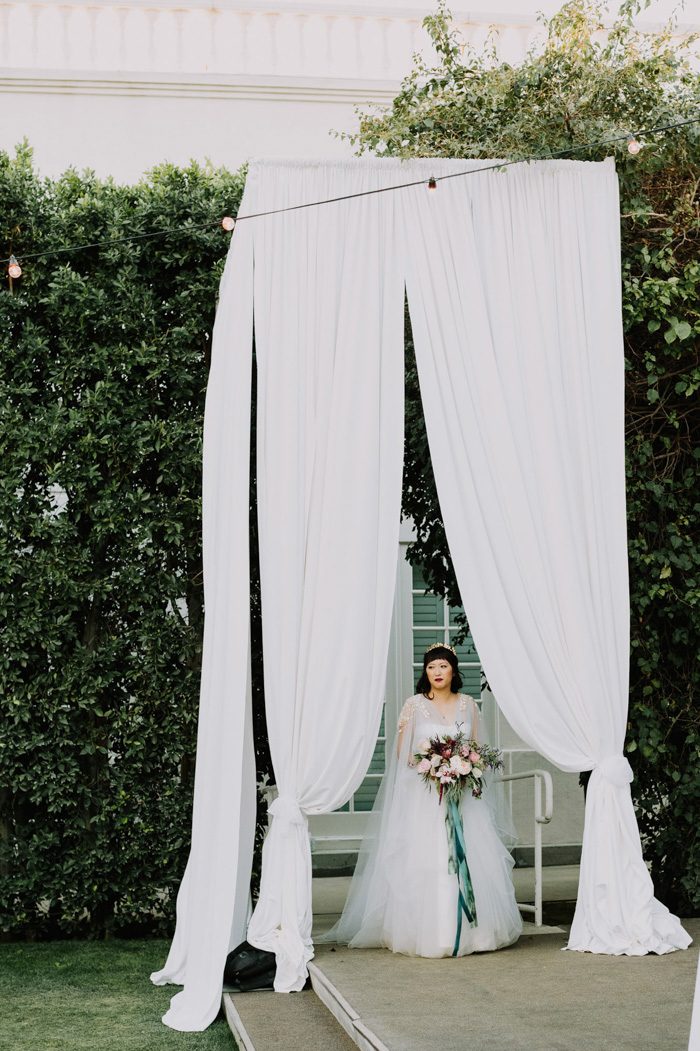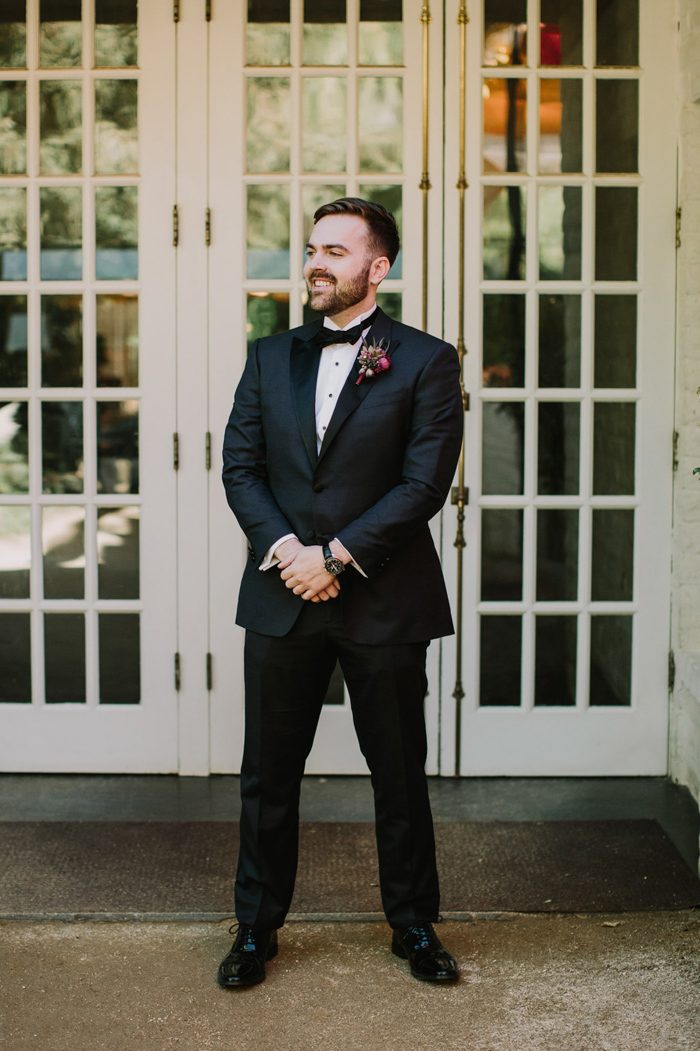 The most memorable part of the day was the exchange of our vows. We're not particularly religious so we wrote our own ceremony and the script for our officiant. Our officiant was a colleague and friend who had worked with both of us and had seen us through every stage of our relationship (even if he didn't know it at the time). He's known for amazing charisma and energy — my mom basically adopted him as an honorary Filipino after she met him for the first time! I may have written the ceremony script, but Paul could have read the Constitution and captivated all our guests.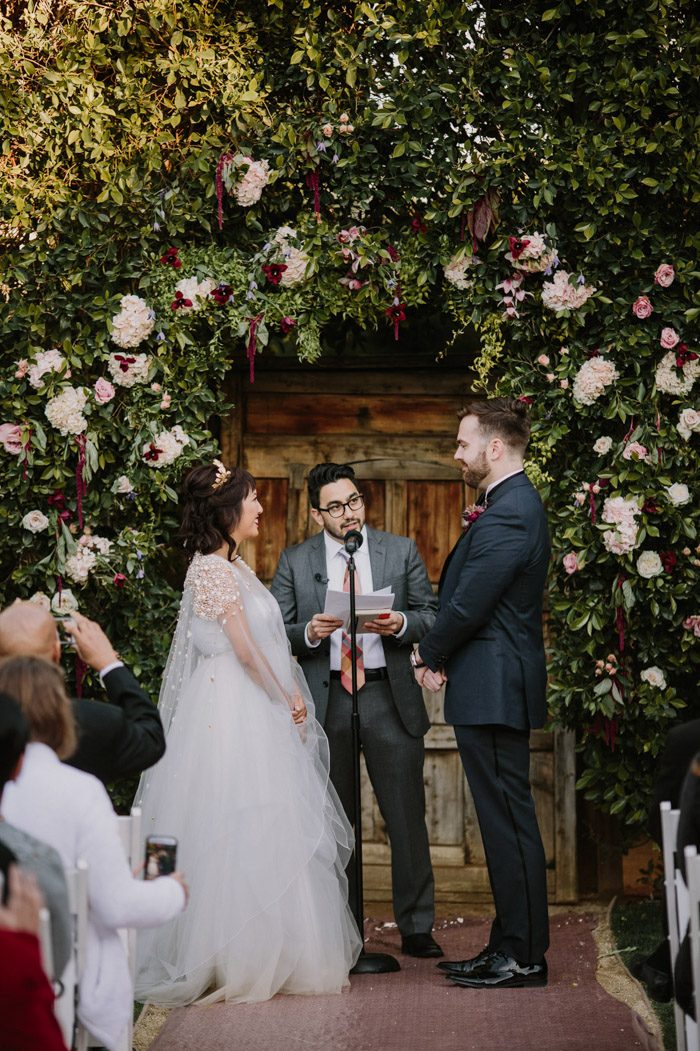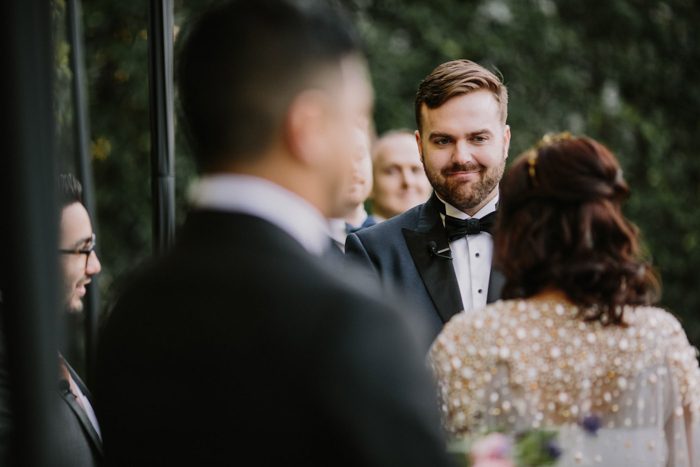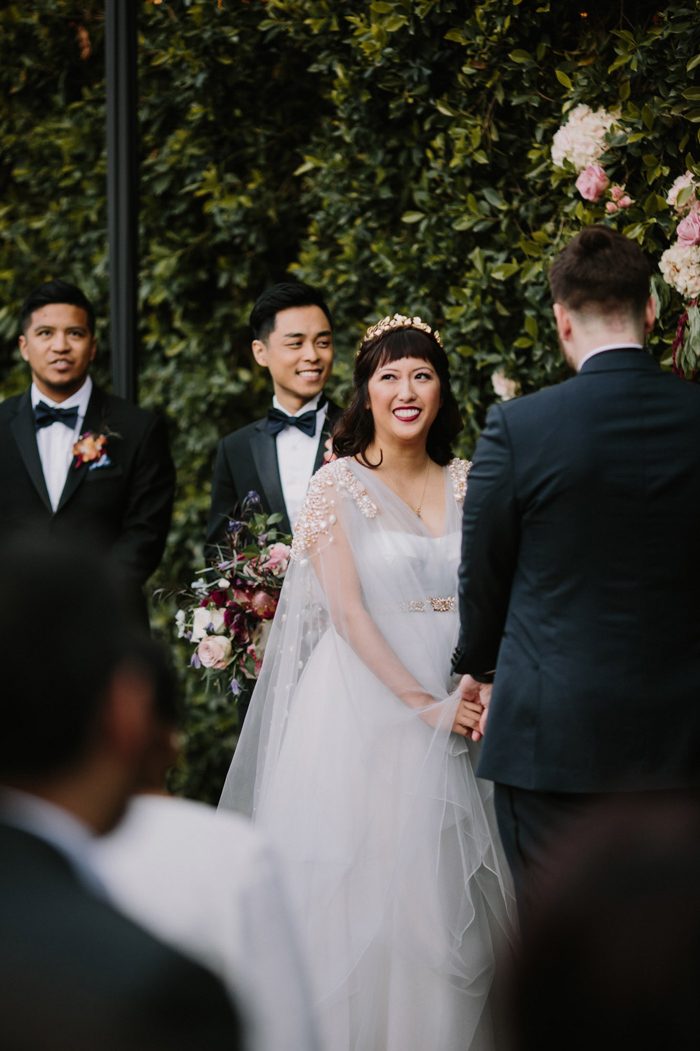 One of the special highlights was that we wrote our vows down in a book that we have written every single date and activity we've done since we became a couple. Chad broke down crying, which set the audience into sniffles. Being tech nerds, I live streamed the ceremony on Facebook. Our wedding was on a Friday and, during the live stream, colleagues were apparently gathered around screens and watching and commenting. We also had friends who couldn't make it get together to have a viewing party. It was amazing knowing we had the support of loved ones and friends all around!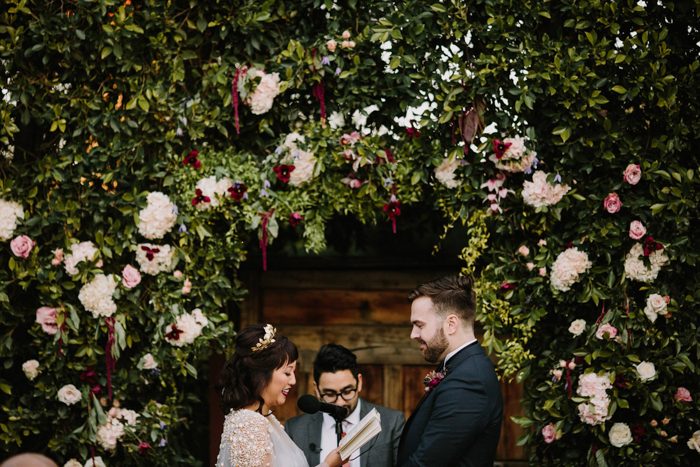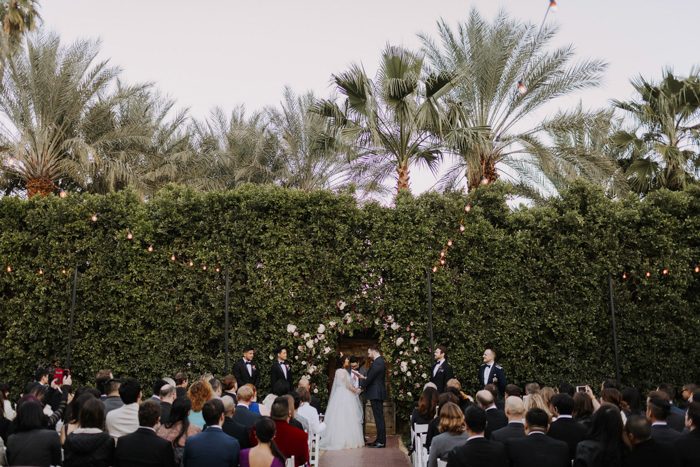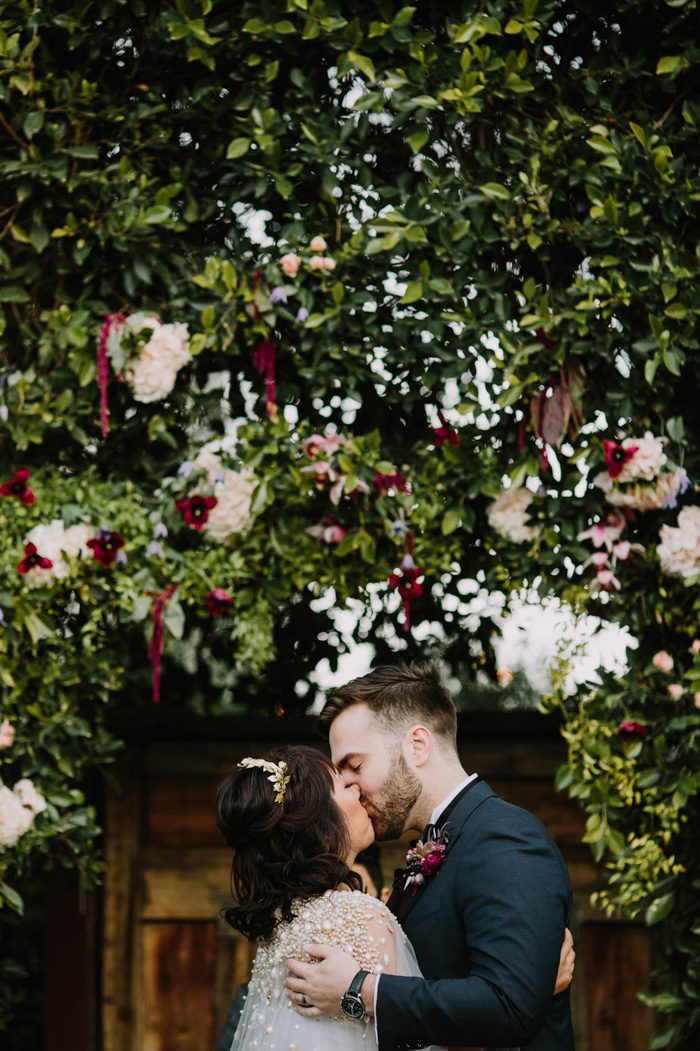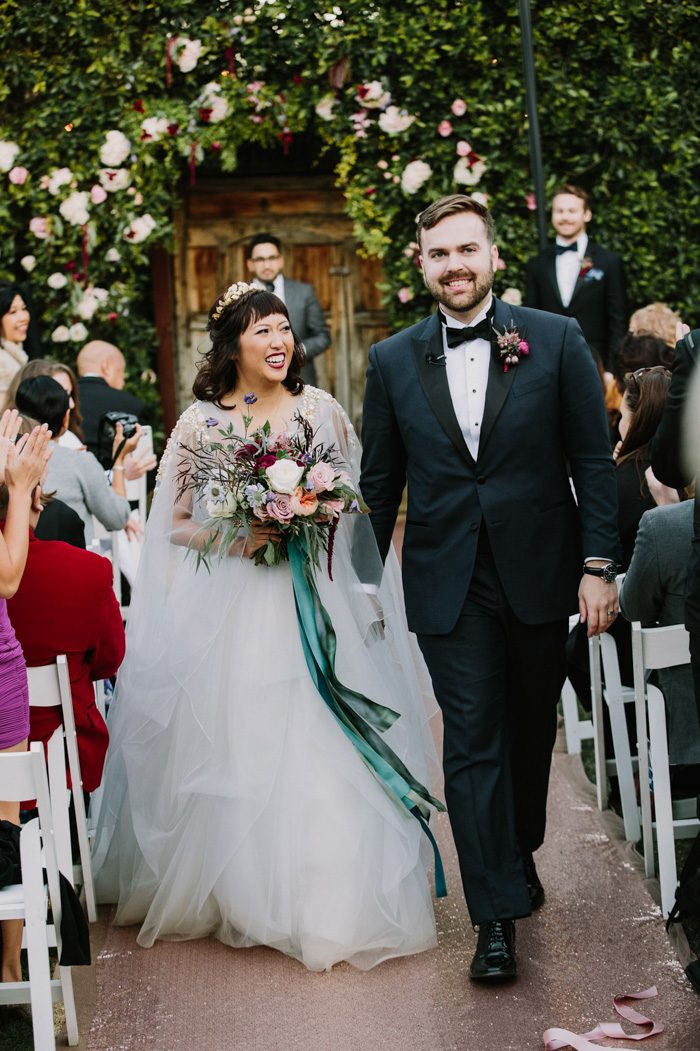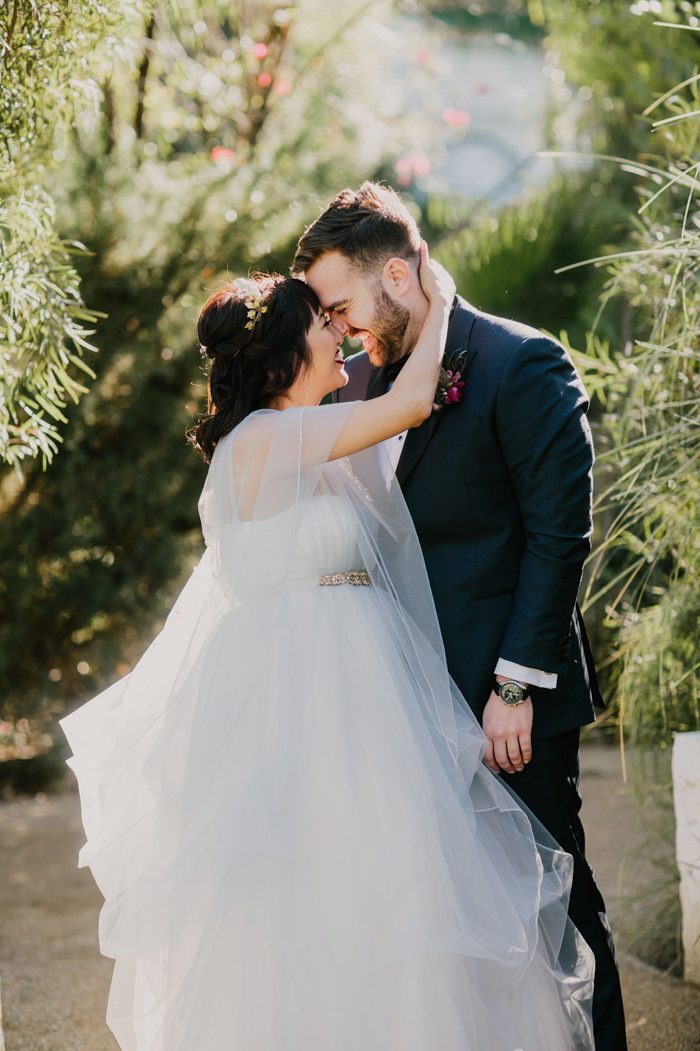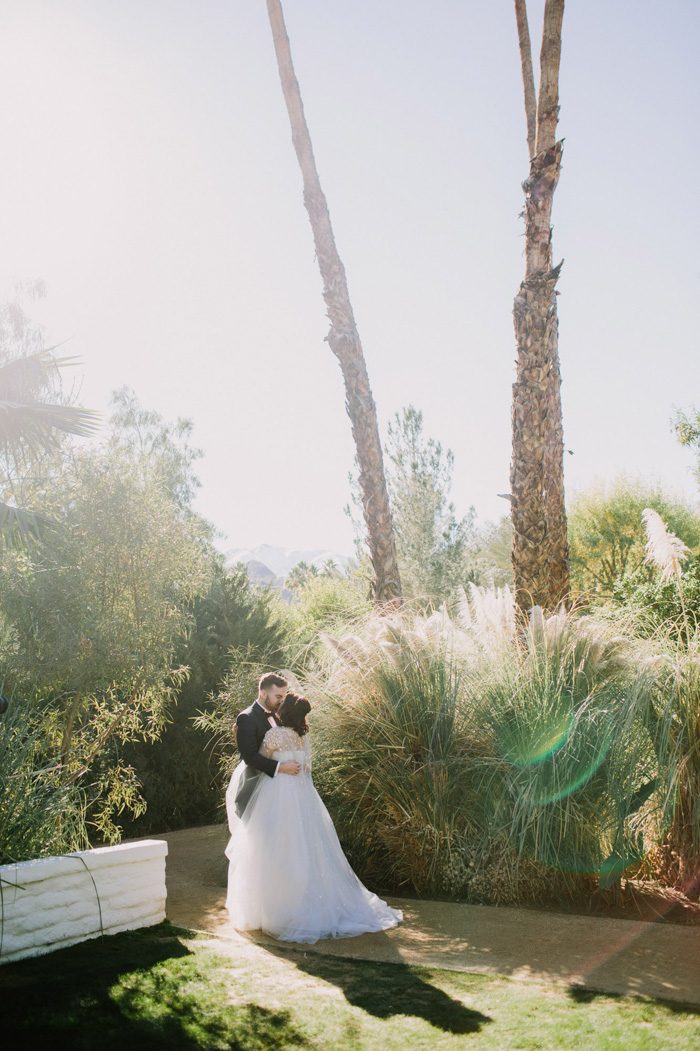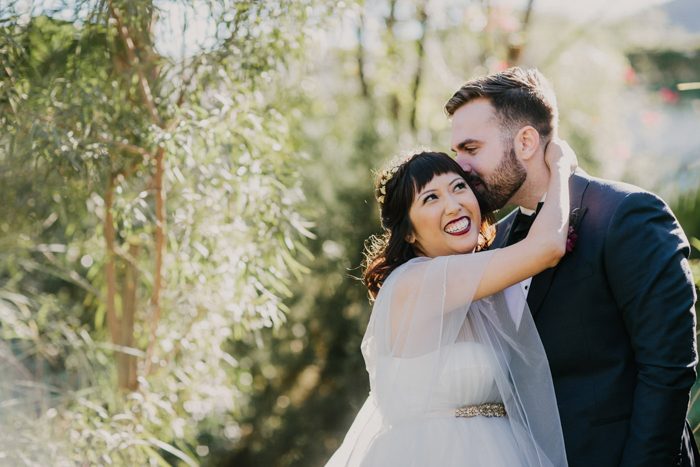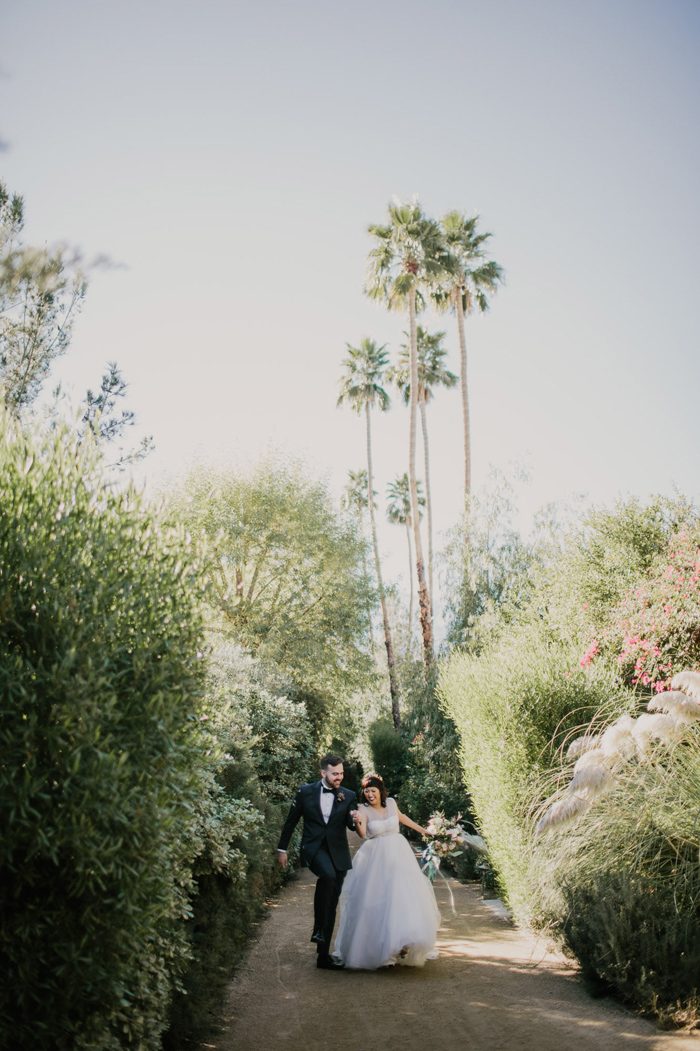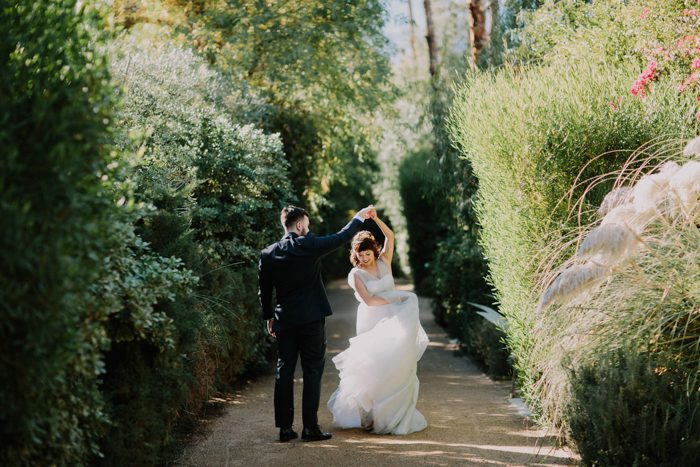 This is going to sound insane, but we built a brand plan for our wedding planning. We both come from a strategy background, so we broke our wedding down like any project at work: What are the main things we want to accomplish? What was our budget? What were our priorities? I made a survey with all the main elements of a wedding's cost and we both privately ranked what we found vital to spend money on. We found that we completely agreed on nearly everything. We spent money on the DJ and food, but the table settings and the cake weren't important to us at all. If there were any disagreements, we talked through it until we could compromise. It's basically just communication with structure. It sounds a little unsexy, but being able to have that kind of open communication with my fiancé was so vital to us being able to accomplish the wedding in four months!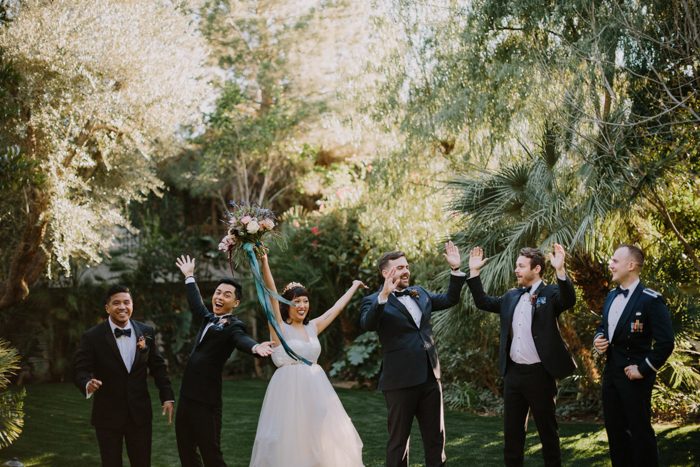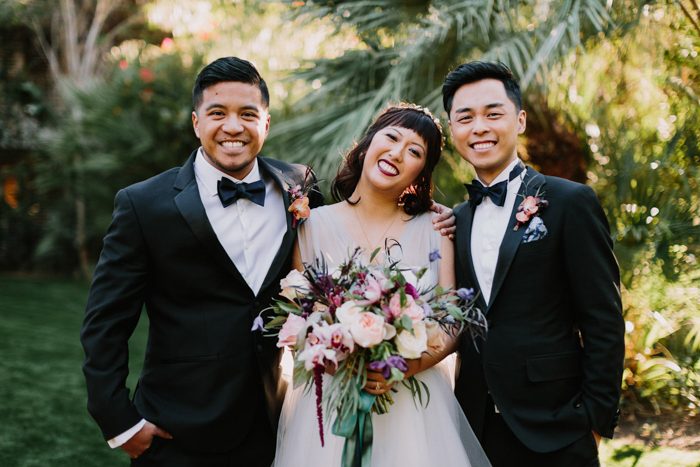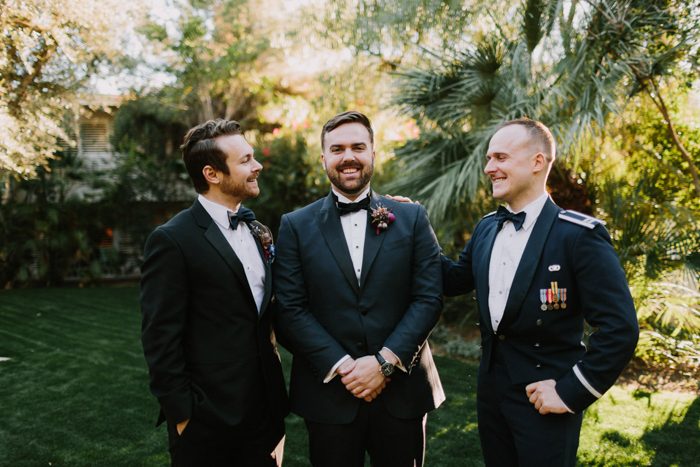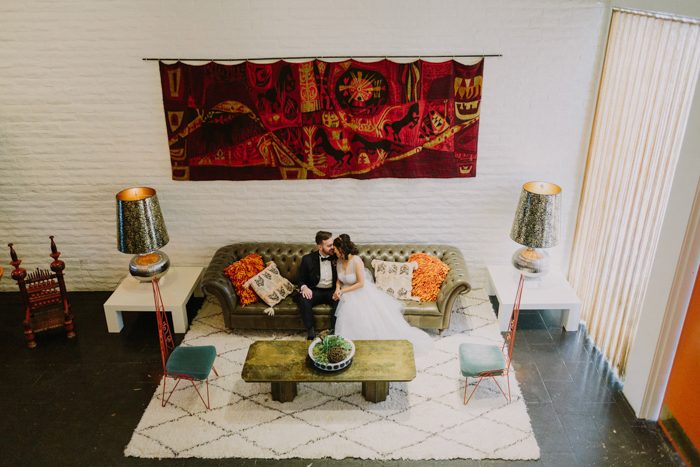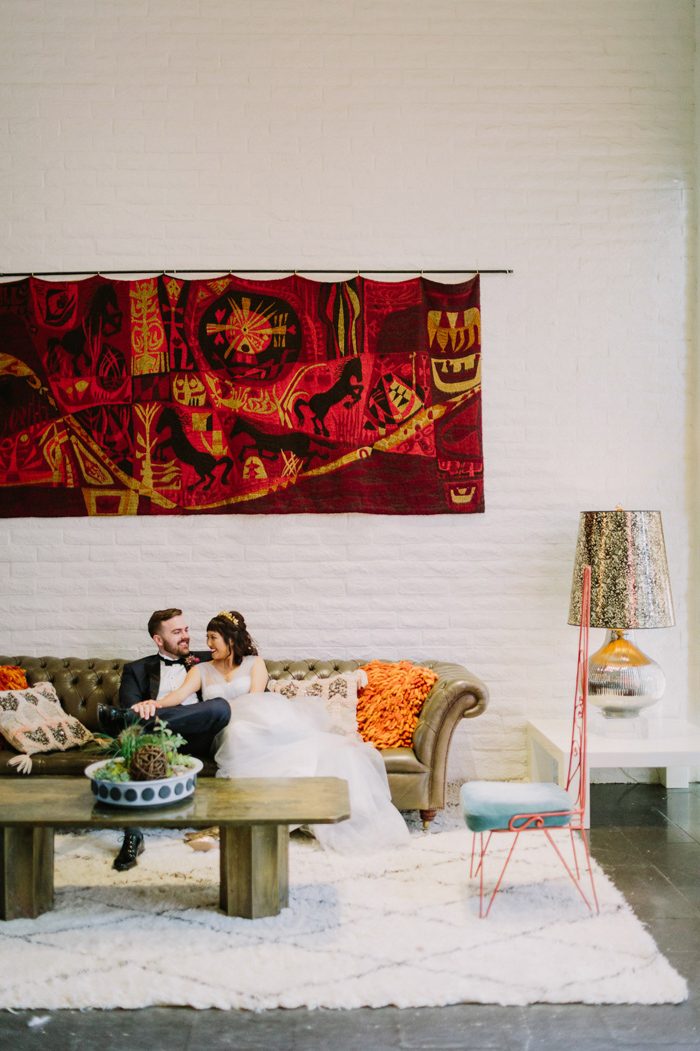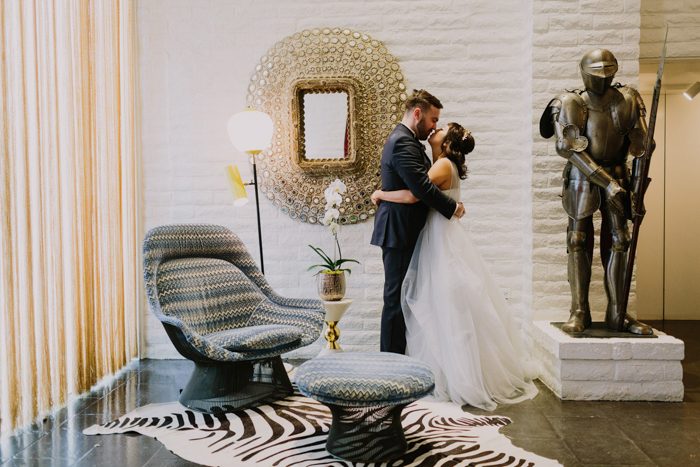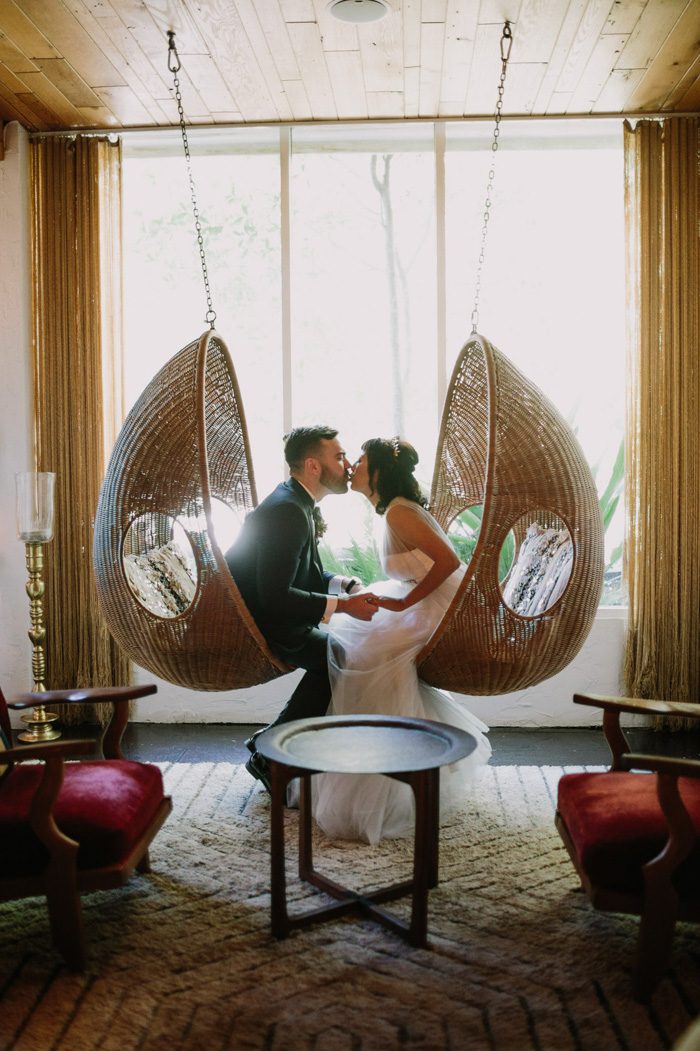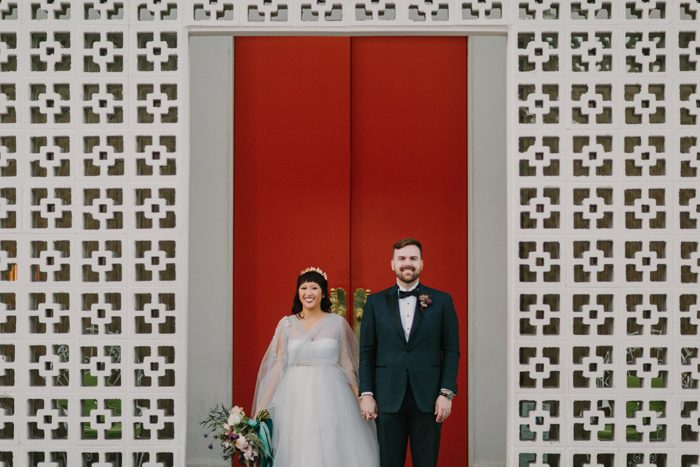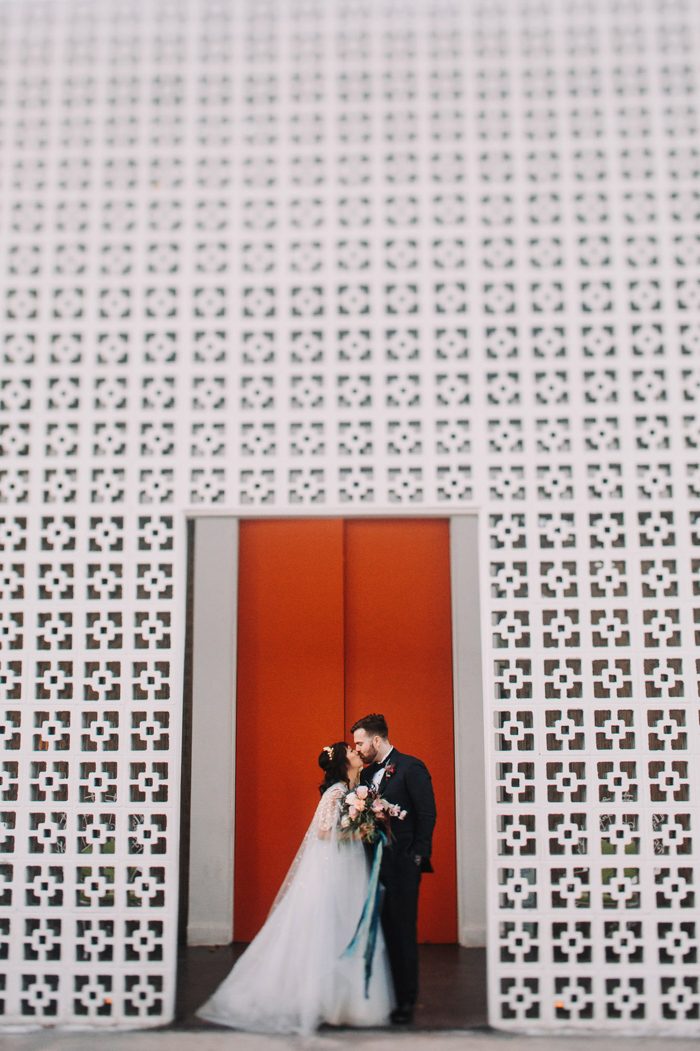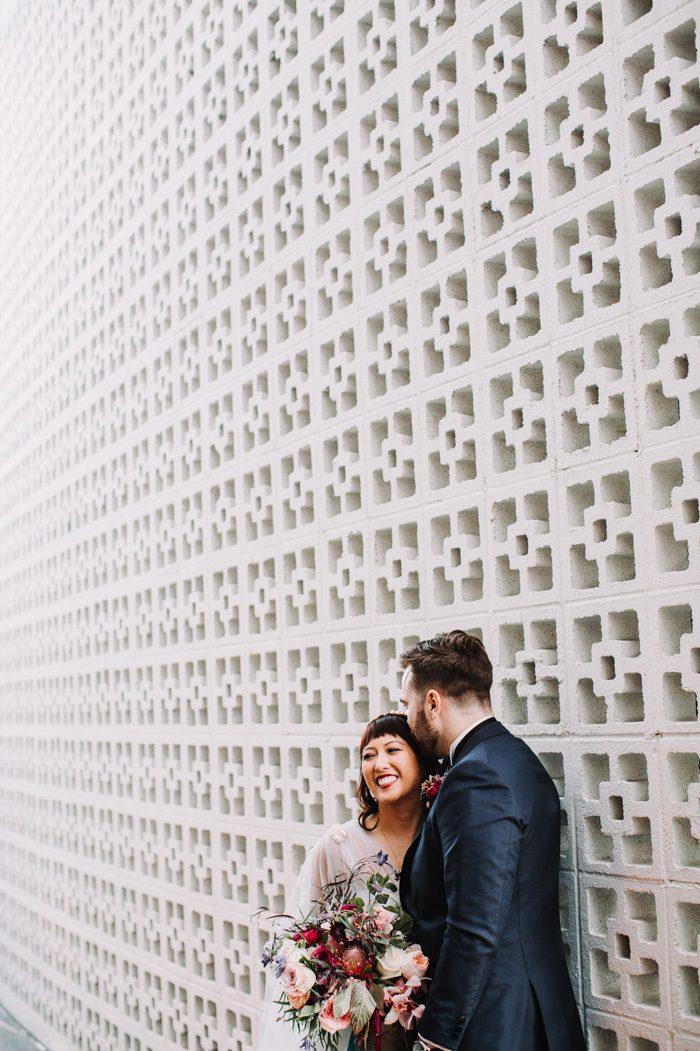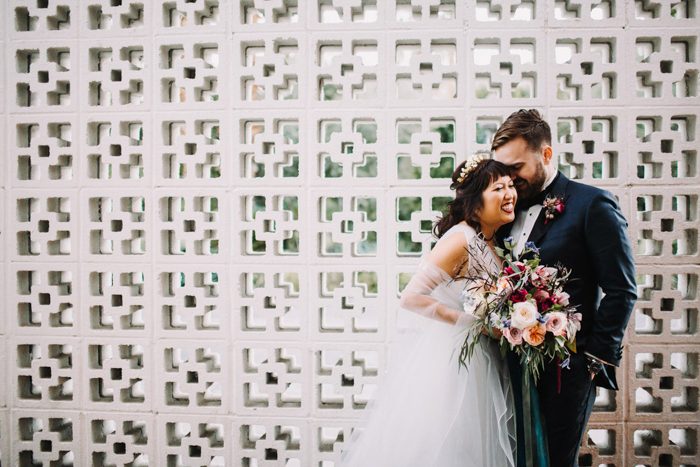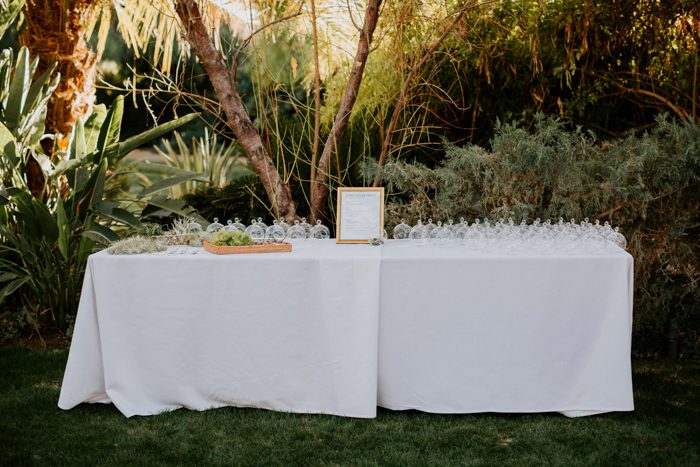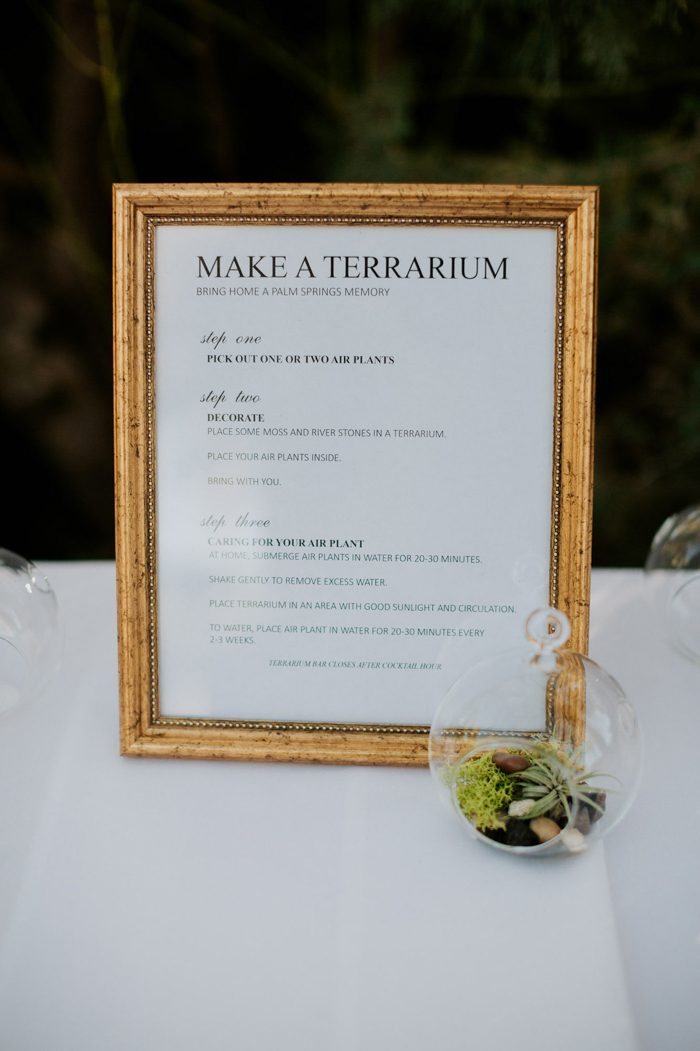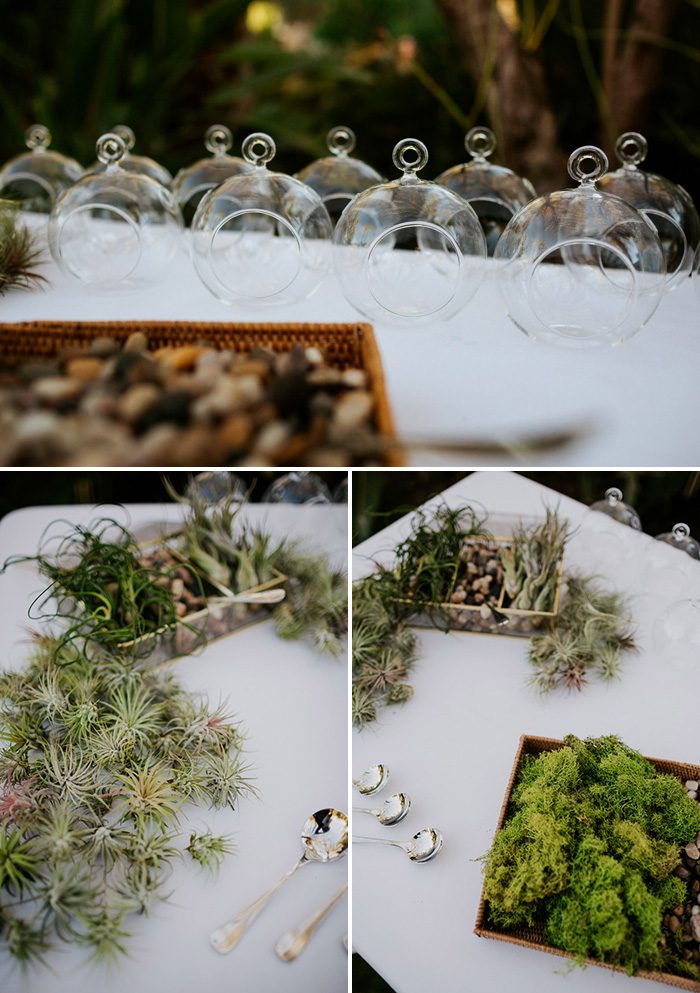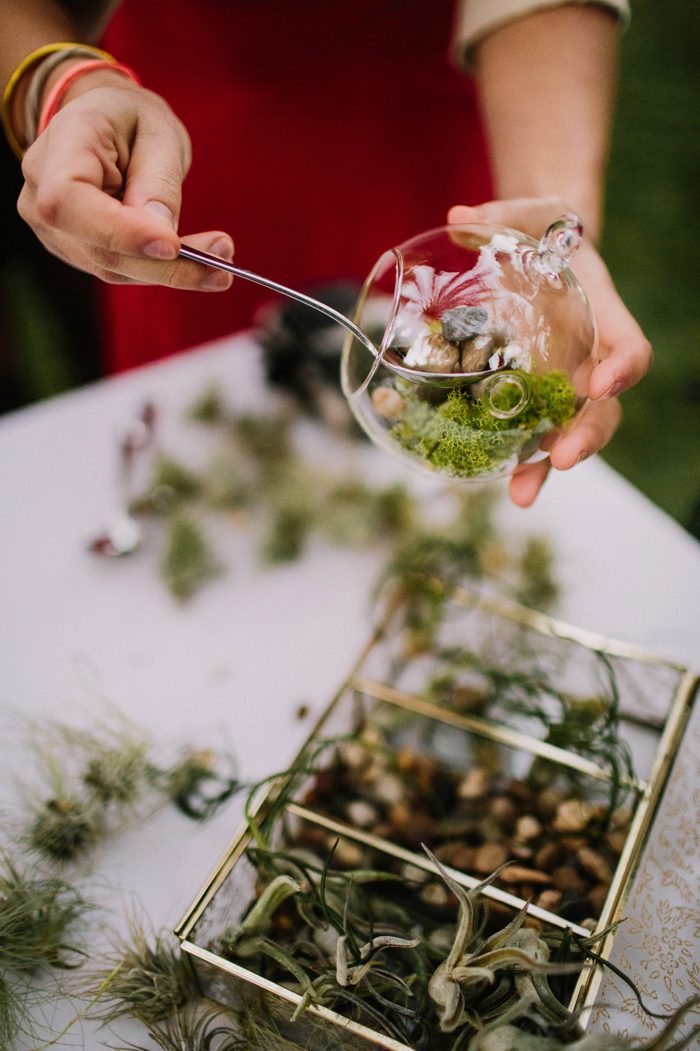 We're both lifelong gamers, so we wanted to incorporate that into the wedding but still have a sophisticated look. We didn't actually ever decide on wedding colors. We let Bobbie at BAHTOH figure that out. The venue has a number of beautiful wedding spaces that people usually use for the ceremony, but we were attracted to a humble hedge with a wooden door. It made for a short and uneven aisle (that we covered with a DIY sequin aisle runner we made the night before), but the "secret garden" feeling ended up feeling very magical during the sunset ceremony. We showed off our nerdy side with our Star Wars-themed wedding cake and our table numbers, which featured various science fiction and video game worlds.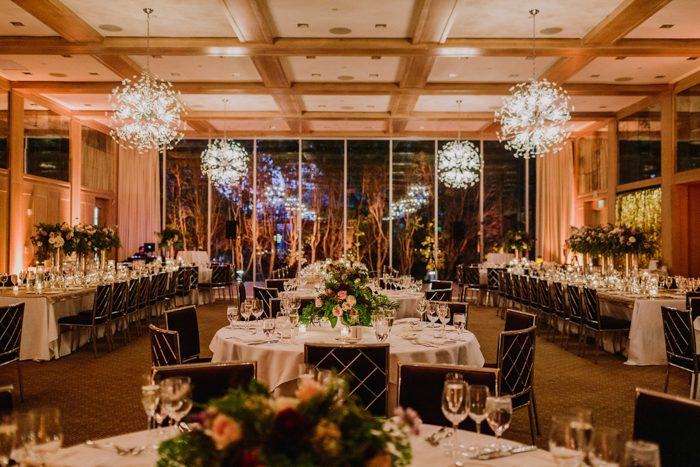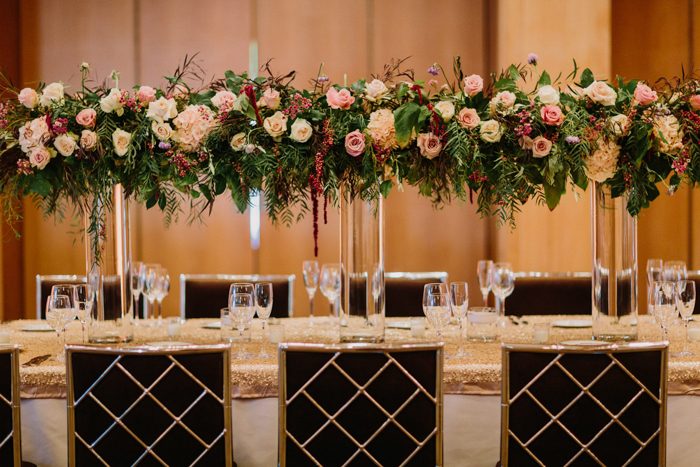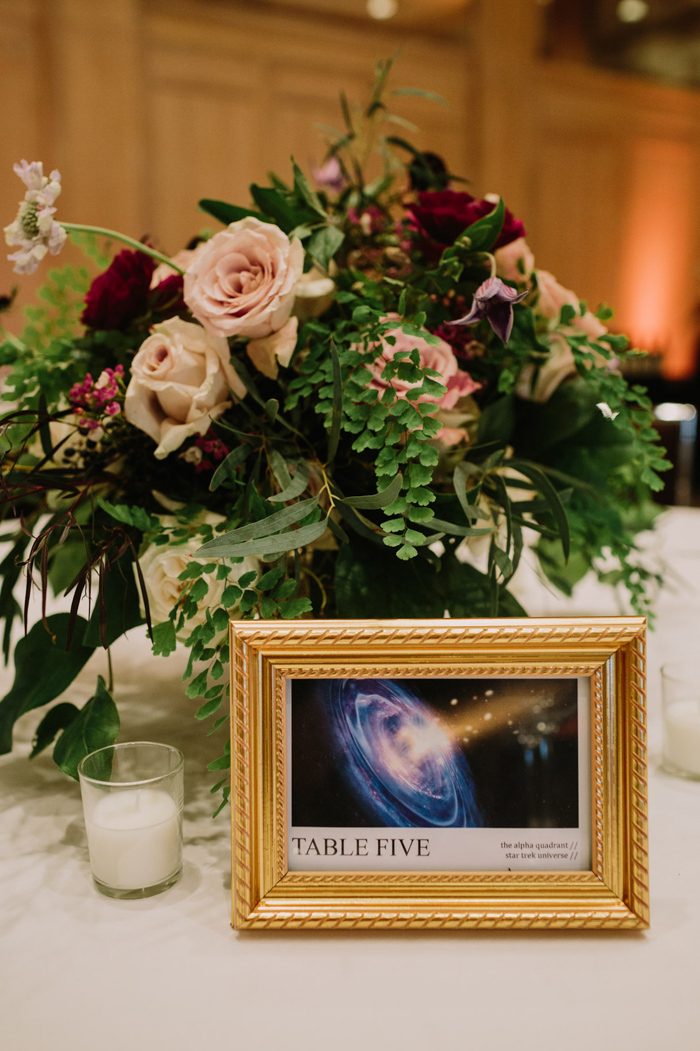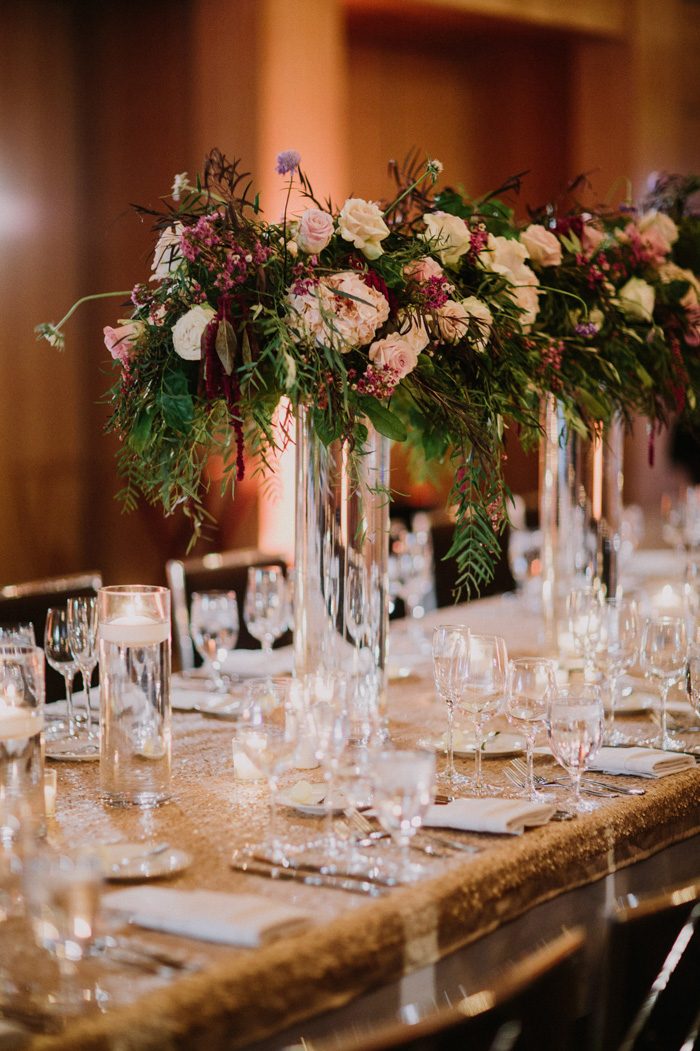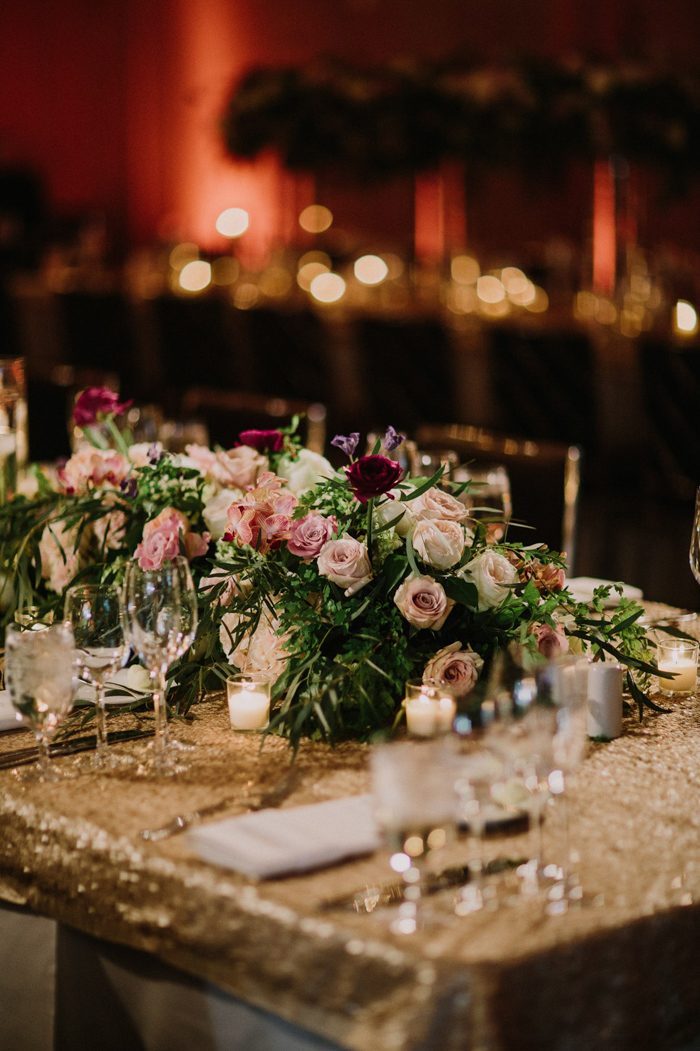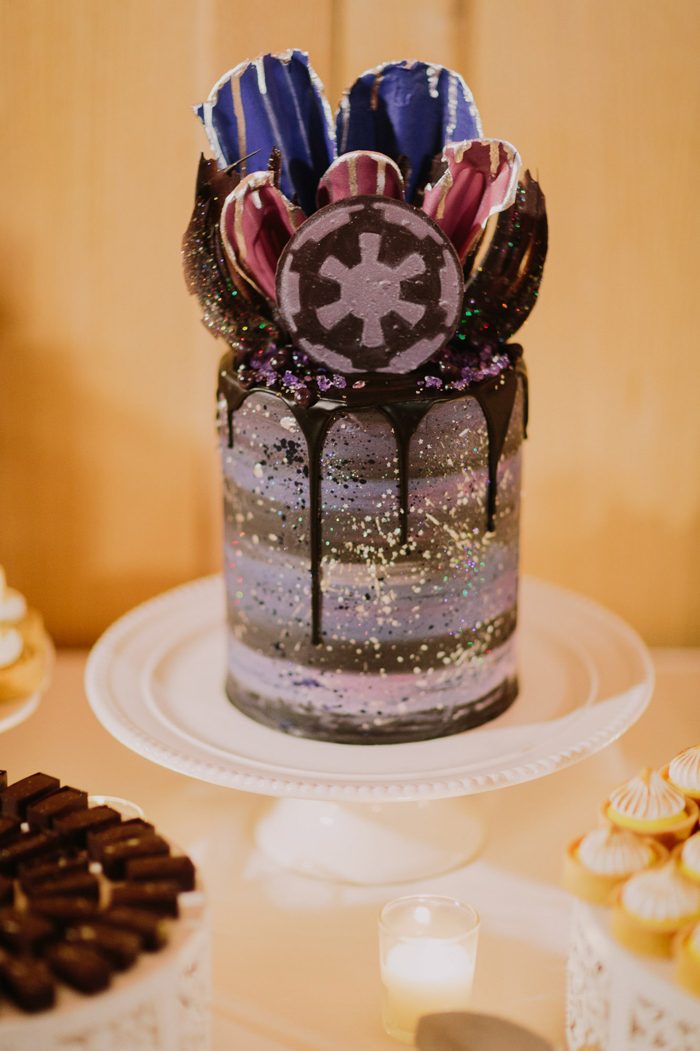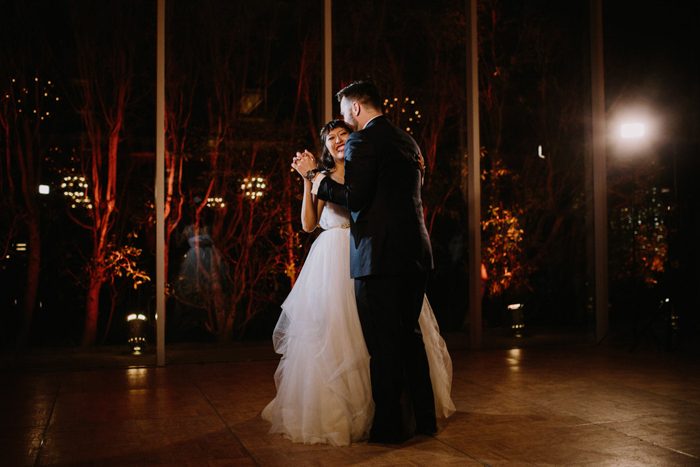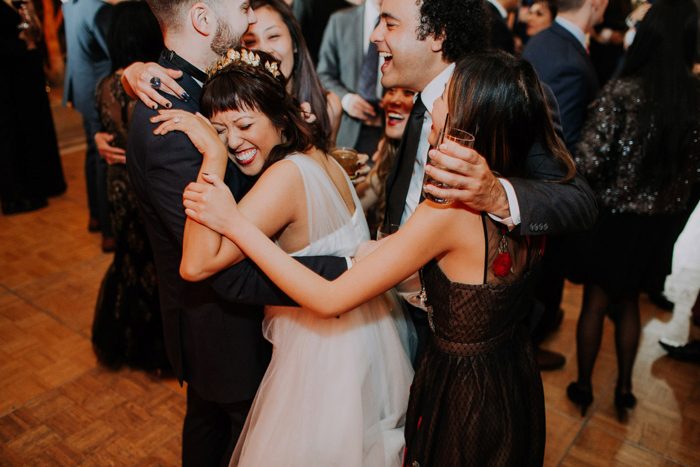 Our biggest congratulations to Janelle and Chad, and a special thanks to Let's Frolic Together for sharing this beautiful wedding with Junebug! Love the whimsical elements Janelle and Chad included? This whimsical glam wedding at a New Zealand antique shop will give you all the feels!