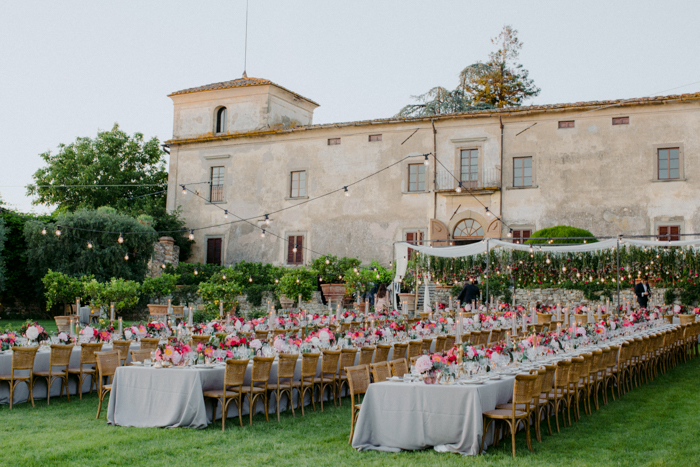 Over-the-top florals and the elegant Florentine vibes of Villa Medicea di Lilliano were a match made in heaven for Rebecca and Riccardo's romantic wedding day! This beautiful couple and their planning team at Design Anarchy Studio did an unbelievable job of combining a classic Italian feel with nods to American traditions.
The floral installations and table centerpieces created by Floralia are incredible pieces that can only be described as art. From the bride's pre-ceremony-entrance walk through the Piazza to the candlelit al fresco reception to the giant Tuscan wedding cake that was made before the guests' eyes, Erin & Gabri Photography managed to capture every incredible moment of this Italian wedding perfectly!
The Couple:
Rebecca and Riccardo
The Wedding:
Basilica di Santa Maria Novella and Villa Medicea di Lilliano, Florence, Italy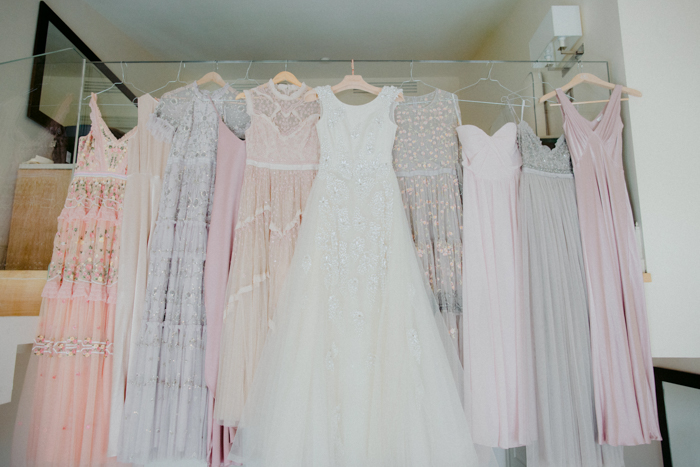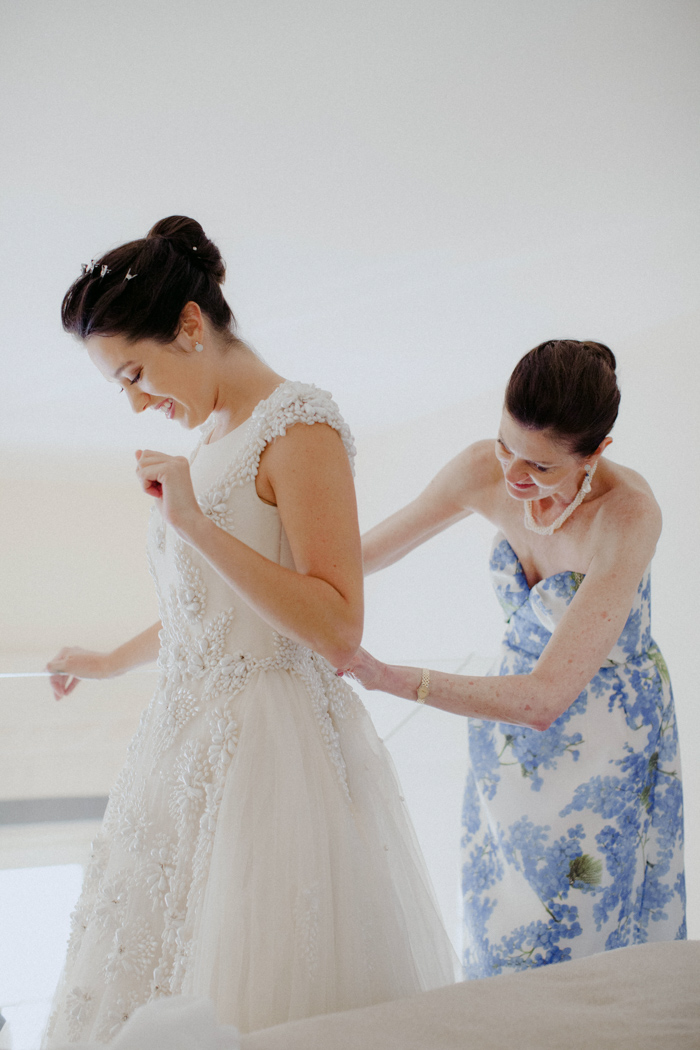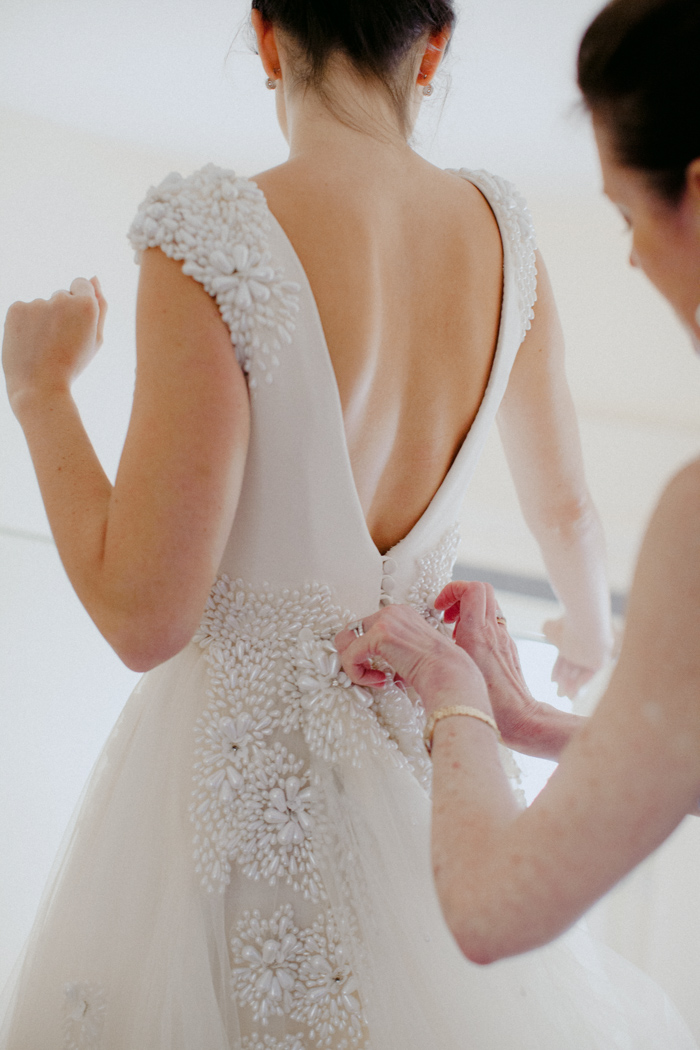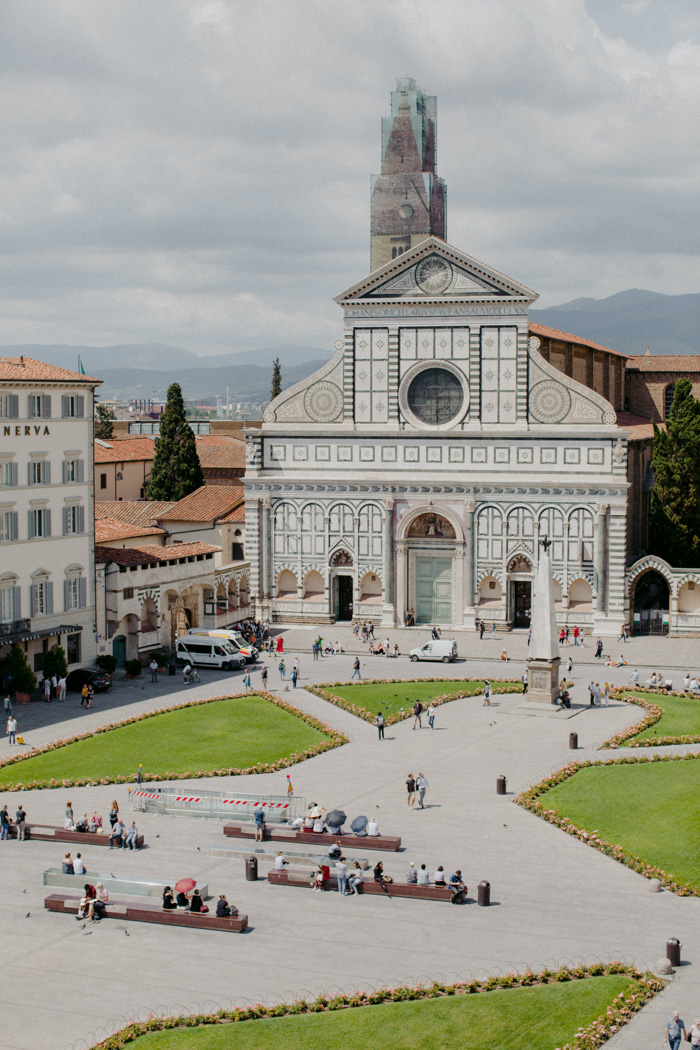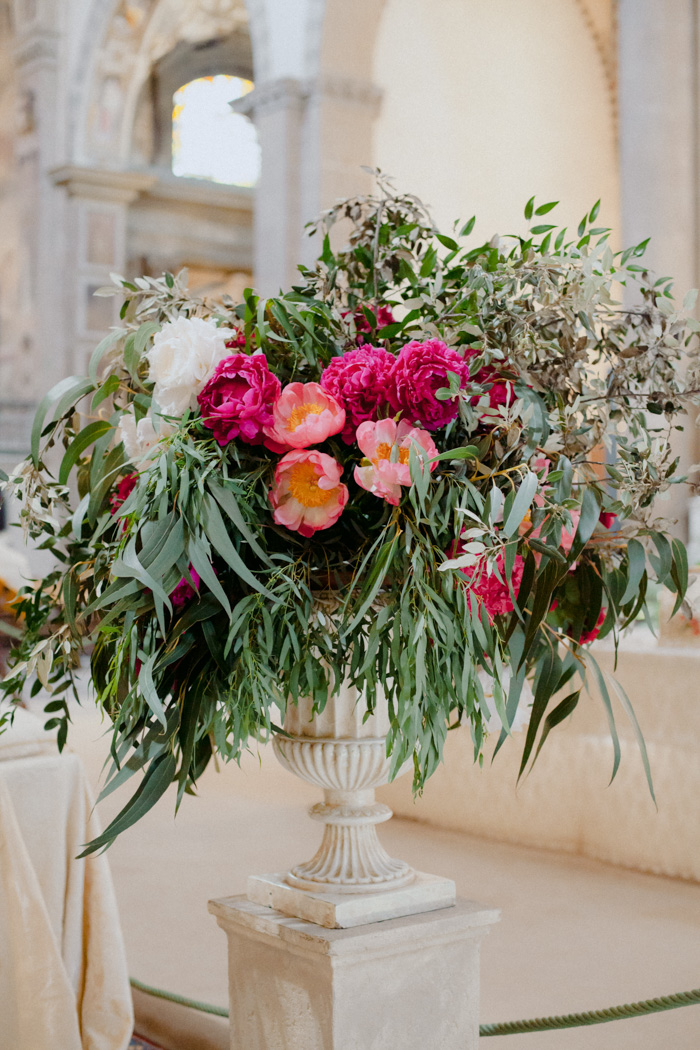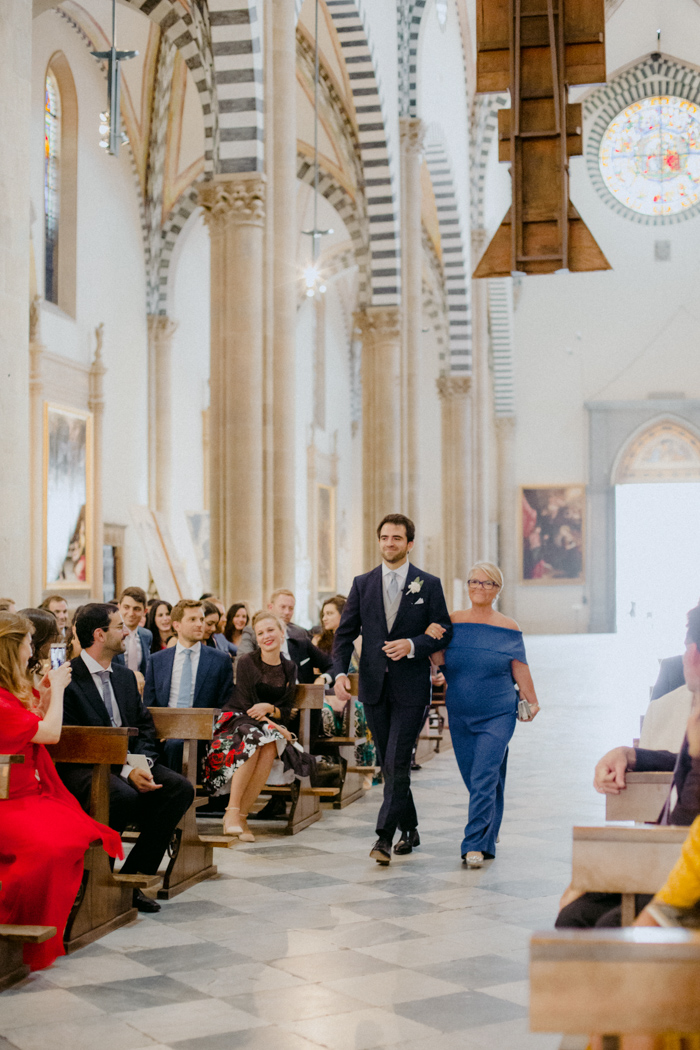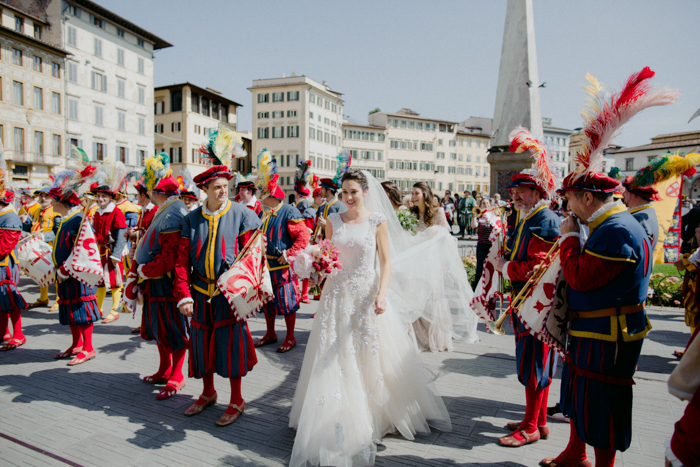 Walking from our hotel to the church with my best friend, my sister and my father was an exciting and surreal part of the day. Arriving at the ceremony is an emotional and reflective time for anyone, and I felt lucky that I could travel by foot across the piazza, from our hotel to the Church, with 3 of the people that I love most. Piazza Santa Maria Novella is large and beautiful, but, on that day, it was even more festive because there was a parade going on for the annual "Calcio Storico." The day celebrates a famous medieval sports match, and the parade begins in Piazza Santa Maria Novella with hundreds of performers dressed in different 16th-century costumes. There were drummers, dancers and acrobats swirling around and interacting with us, and as we approached the front of the church, the drummers formed a line to usher us in. It was truly a memorable beginning to the day of our dreams!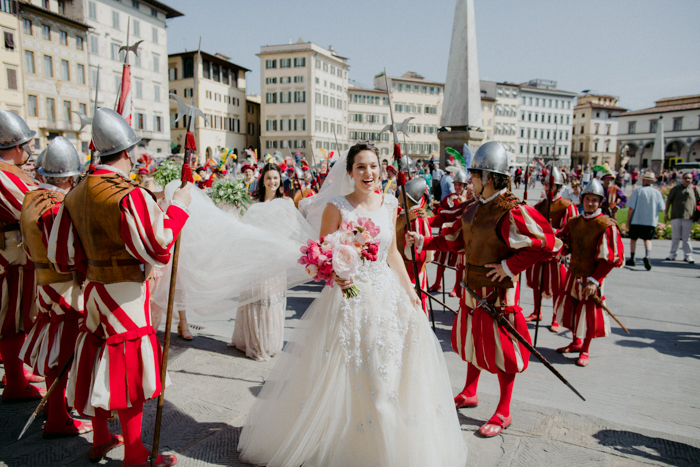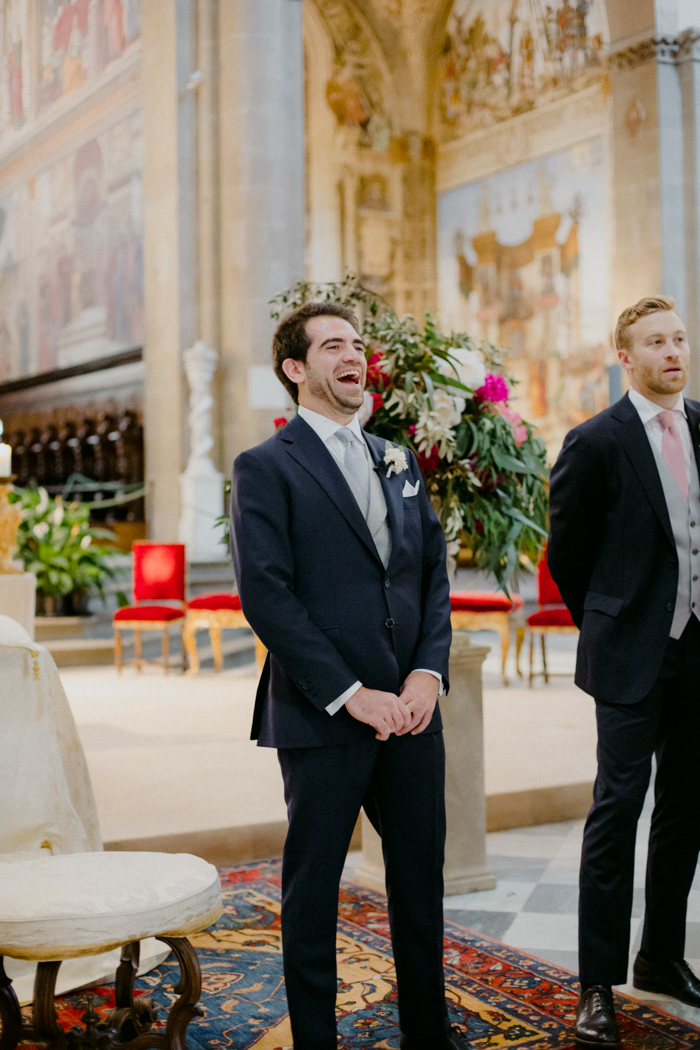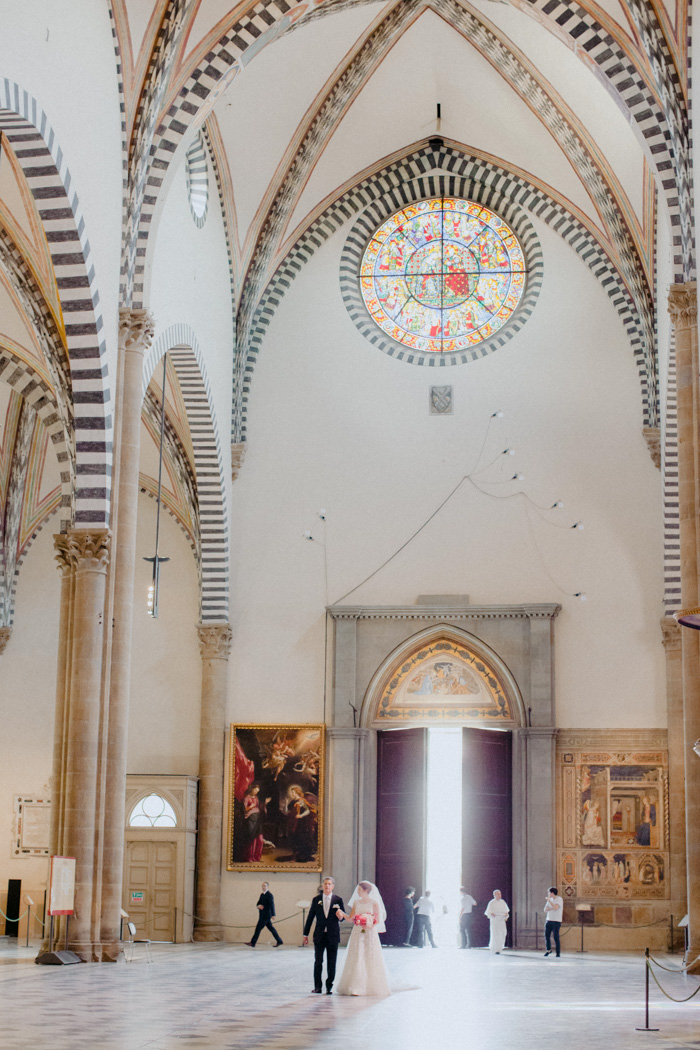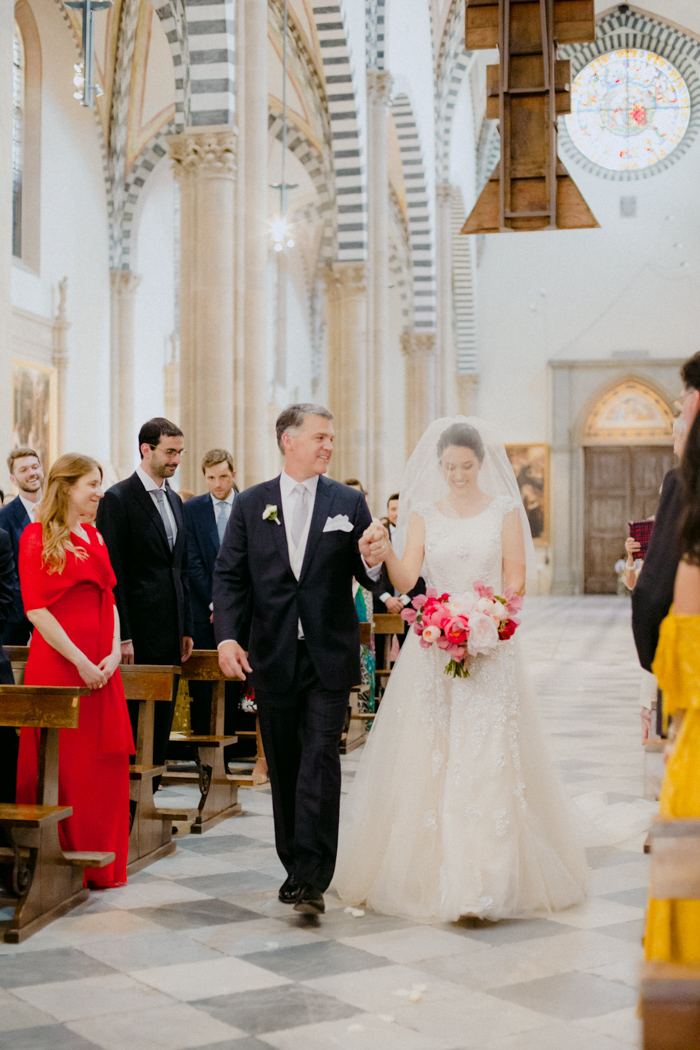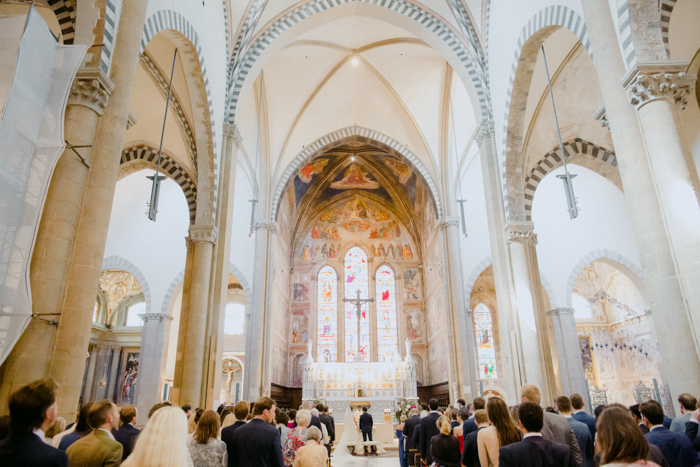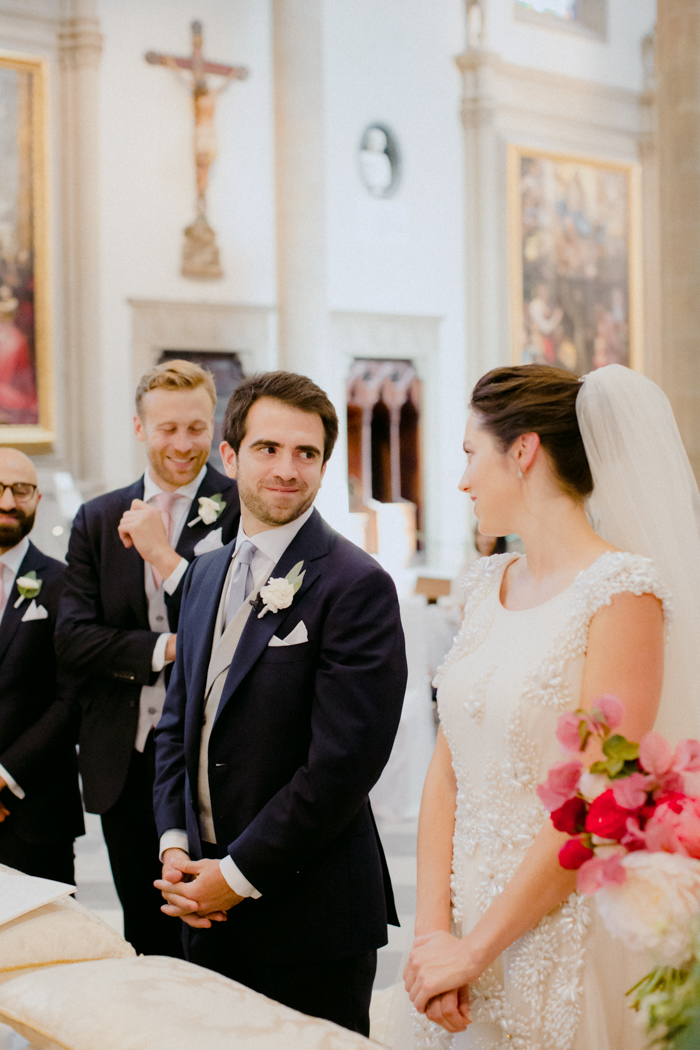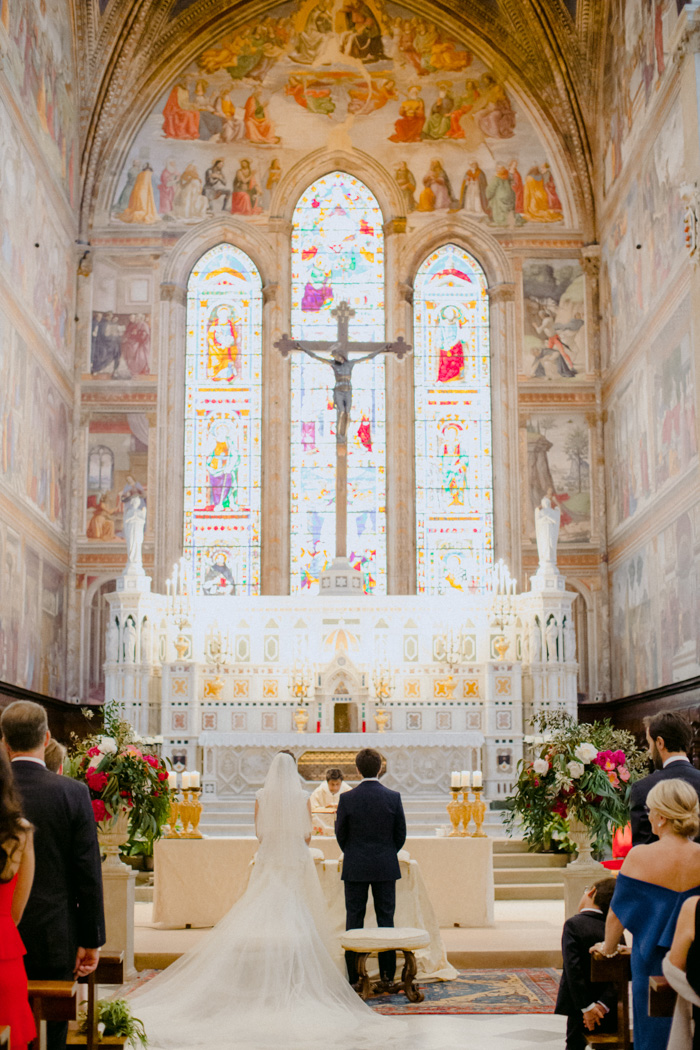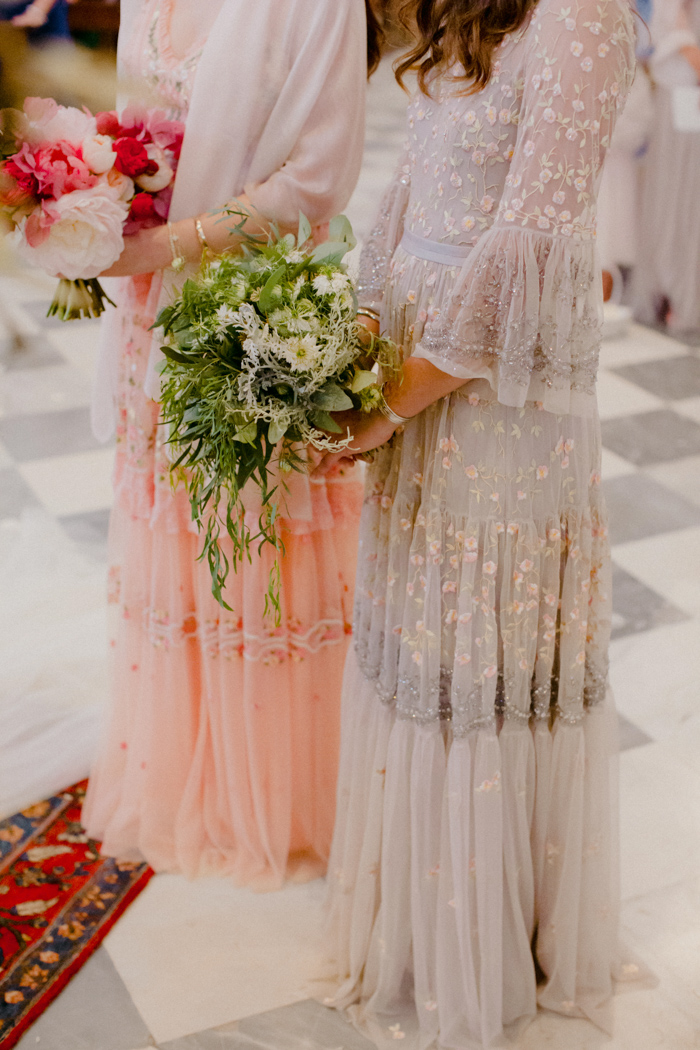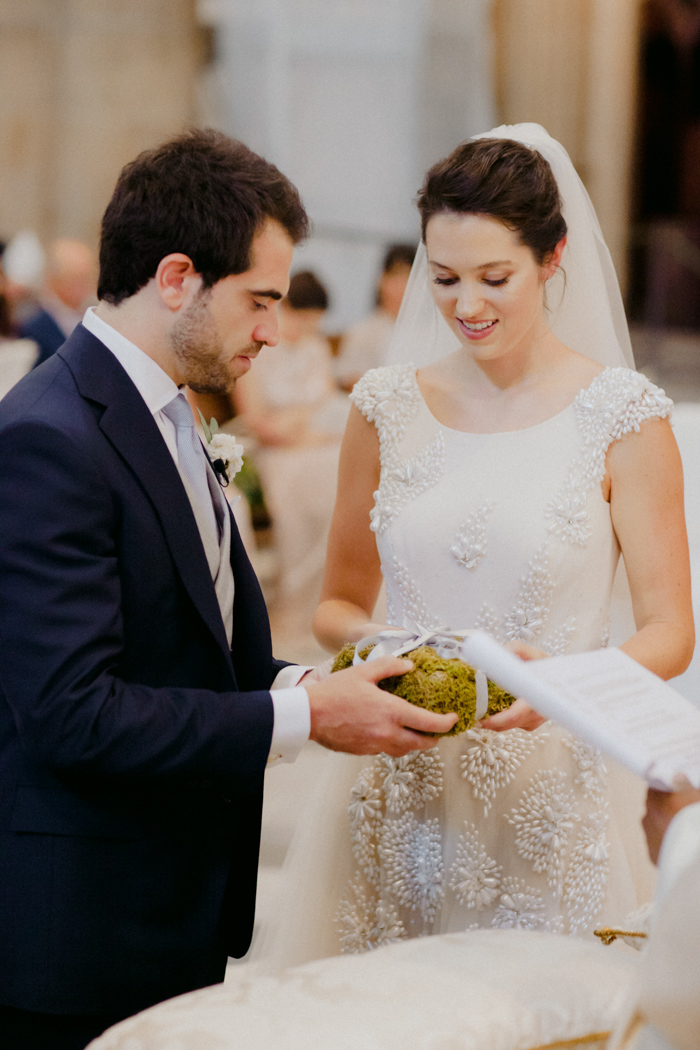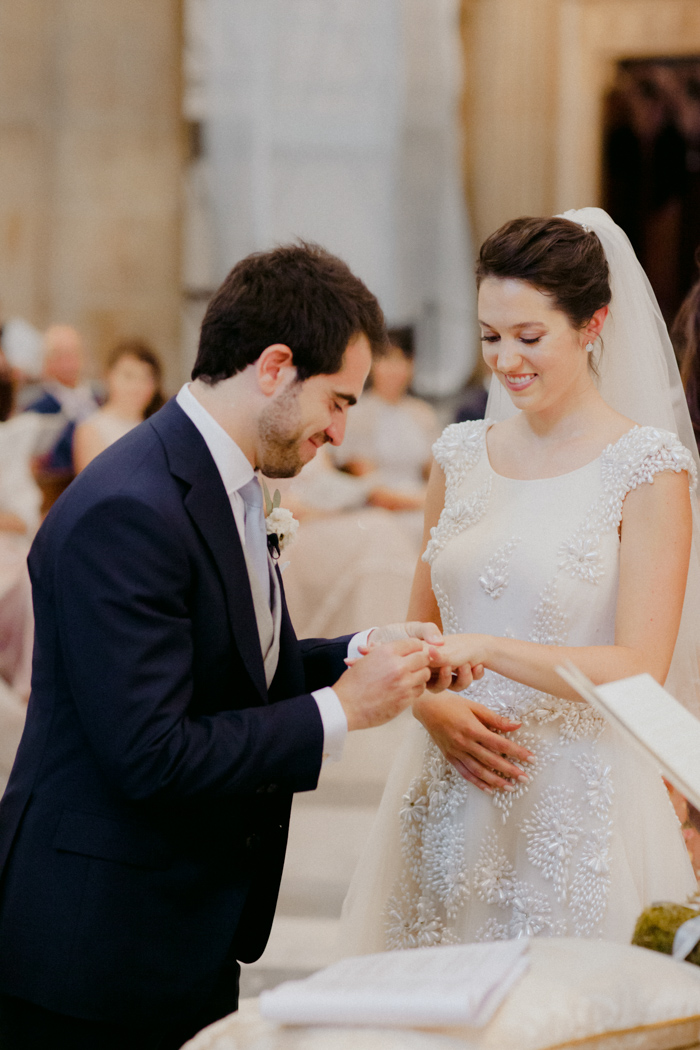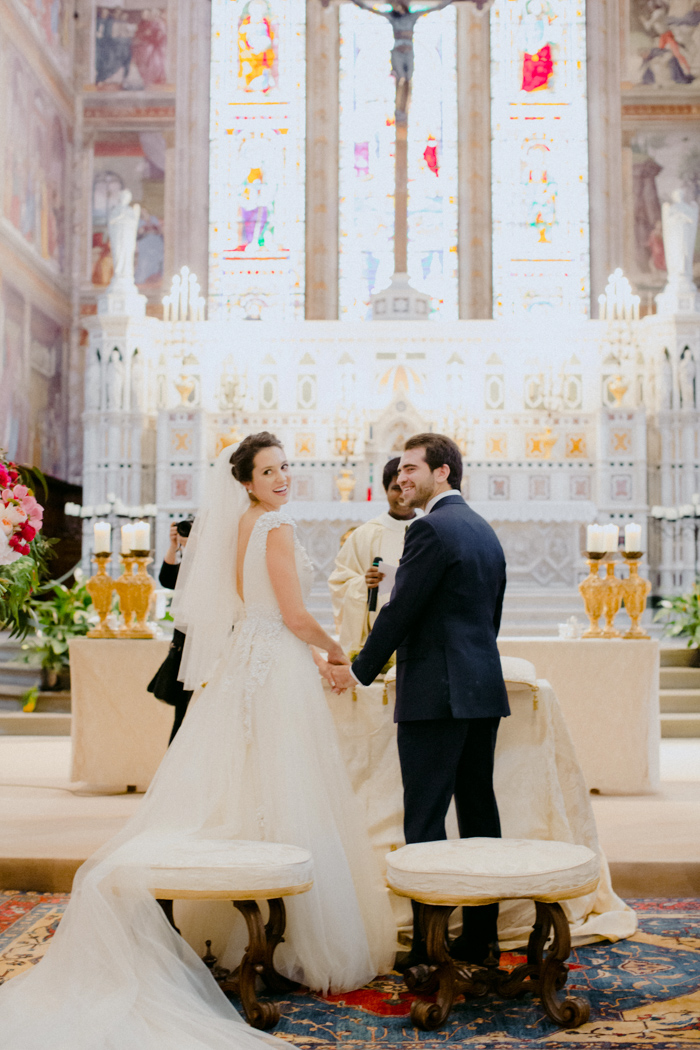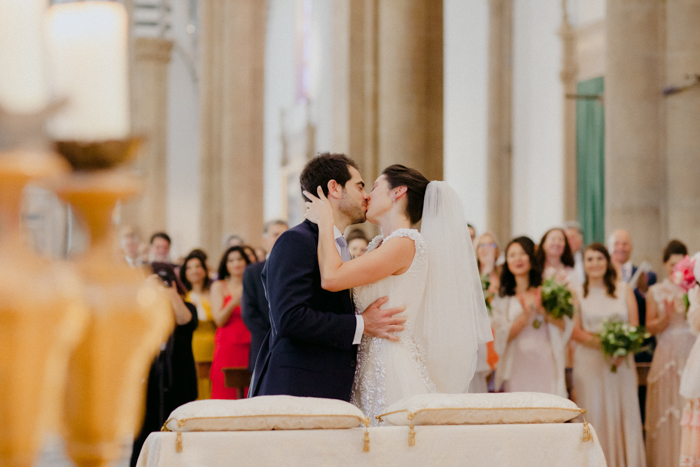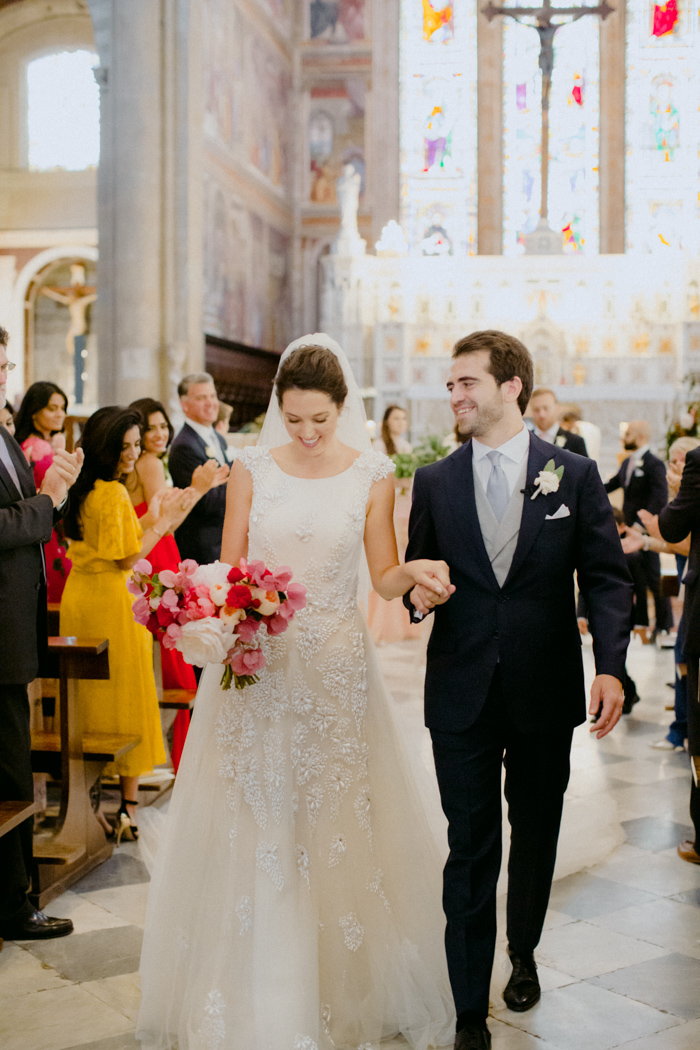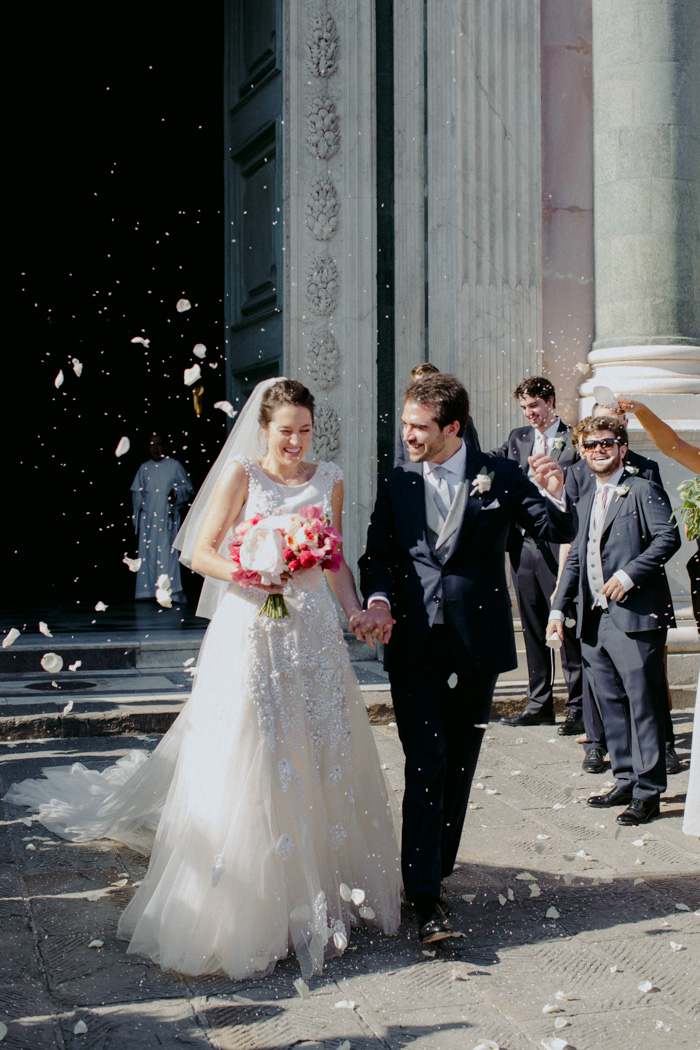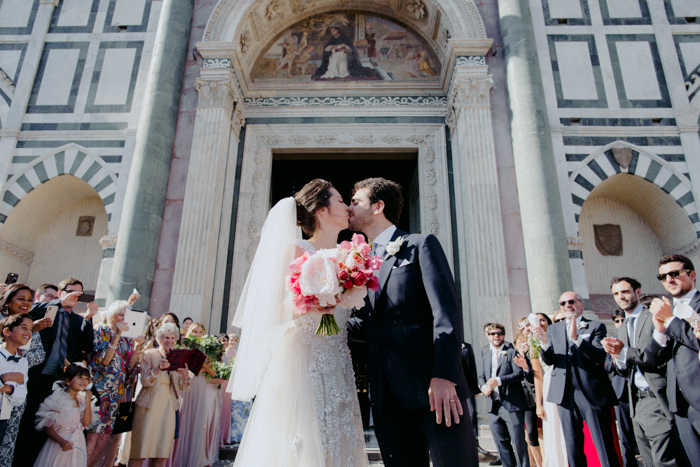 The planning of the wedding can be so exhilarating and make the day go by in a blur as you anticipate the next step. On the wedding day, try to steal some moments alone with your partner, to slow down and really enjoy. After the ceremony, my husband and I drove in a vintage Fiat 500 to the reception venue, just us two. It is a really nice memory of a moment during the wedding where we could enjoy the day together, take a breath, and prepare for the rest!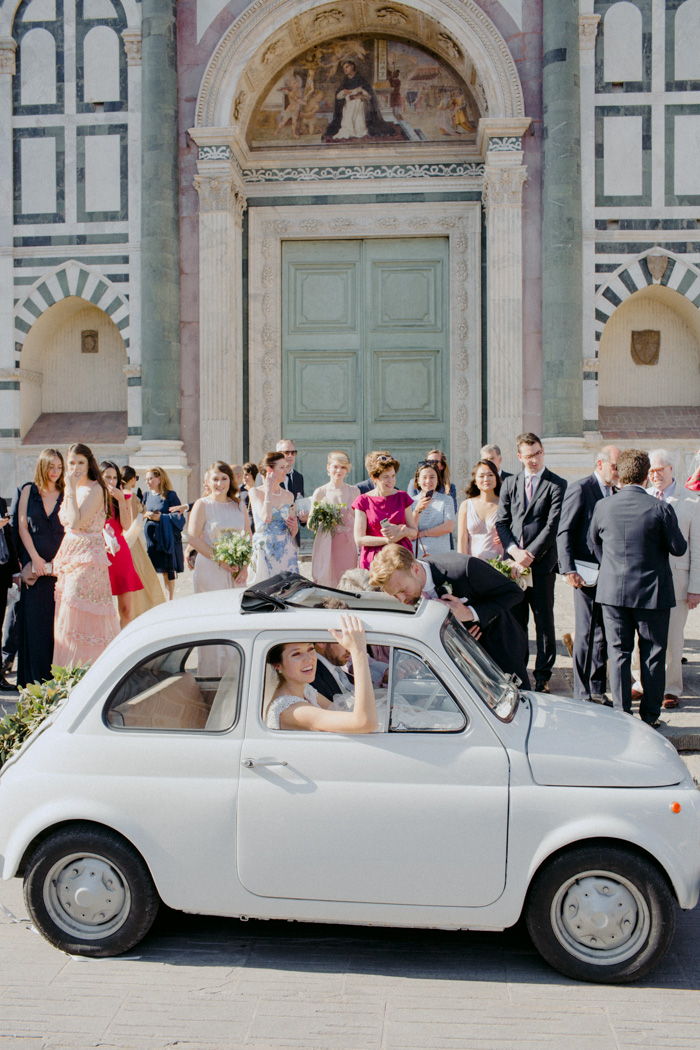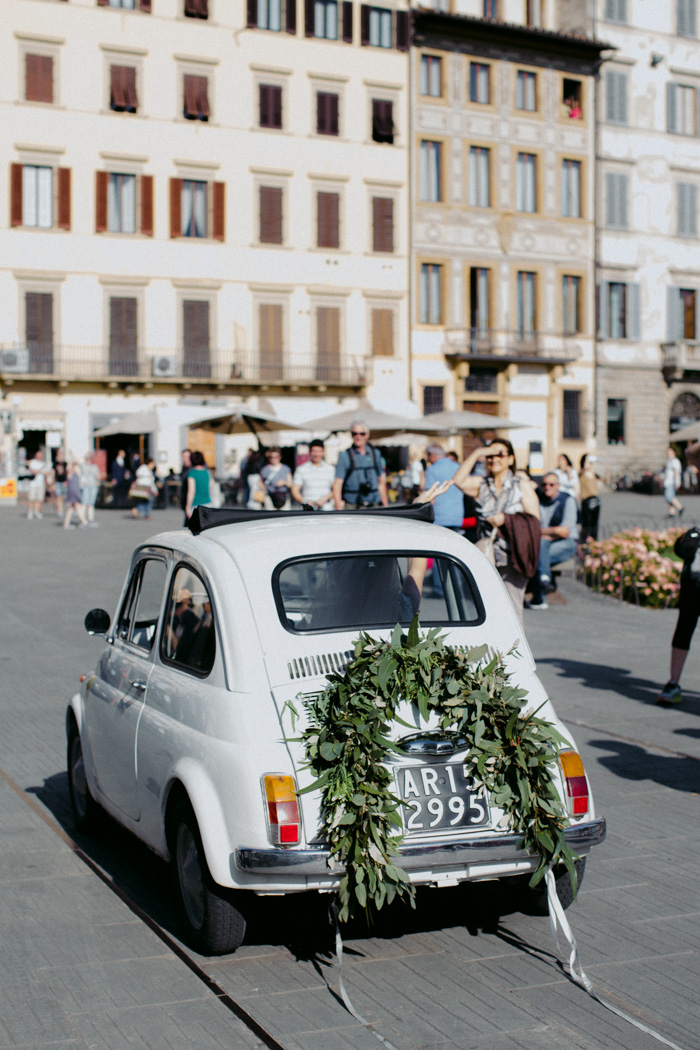 Food is very important to Italians — especially to my husband and his family — so we gave this aspect a lot of attention. Each region of Italy has their specialty cuisine and, for the wedding day, we wanted to showcase Tuscany's best while letting the guests feel a part of the process. When guests first arrived at the reception venue, they were greeted by an Italian-style Aperitivo with several stations: a station of cured meats, a raw fish and carpaccio bar sourced from the Tuscan seaside, bread, vegetables, and a cheese station where we had an amazing chef show-cooking the mozzarella live. This was something we saw at another wedding in southern Italy and, being huge burrata lovers ourselves, we knew we needed to share this with our guests.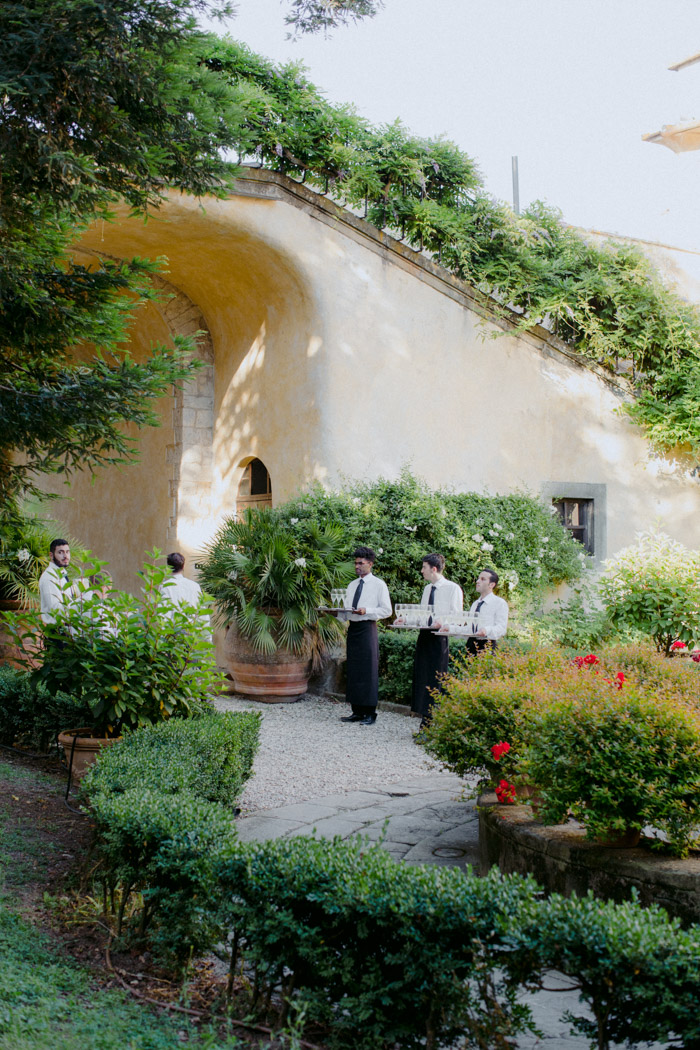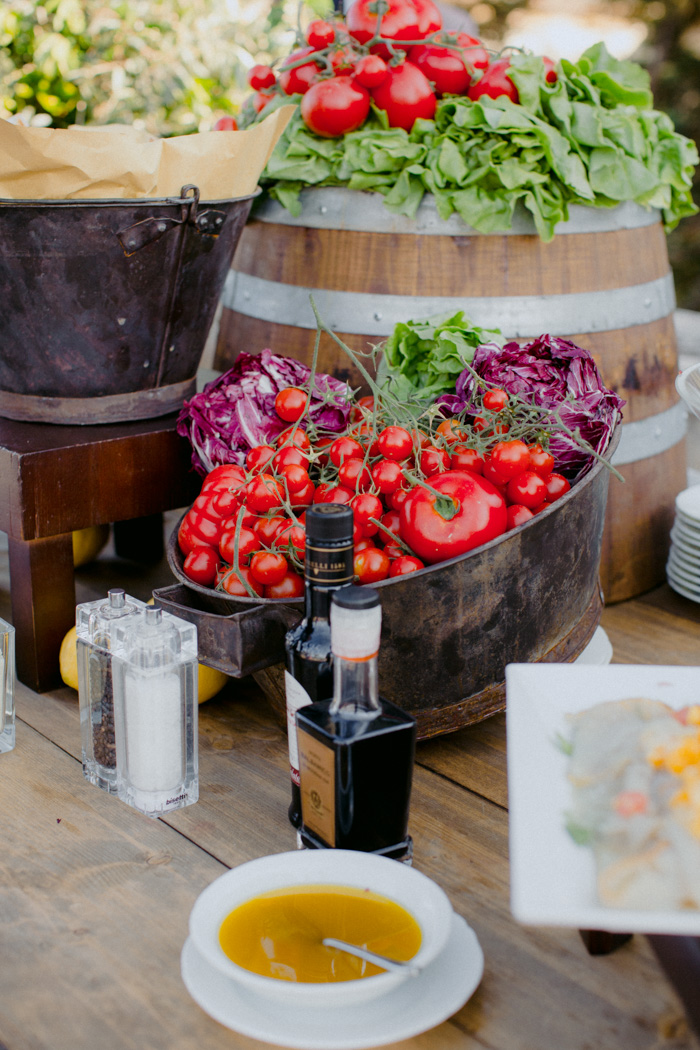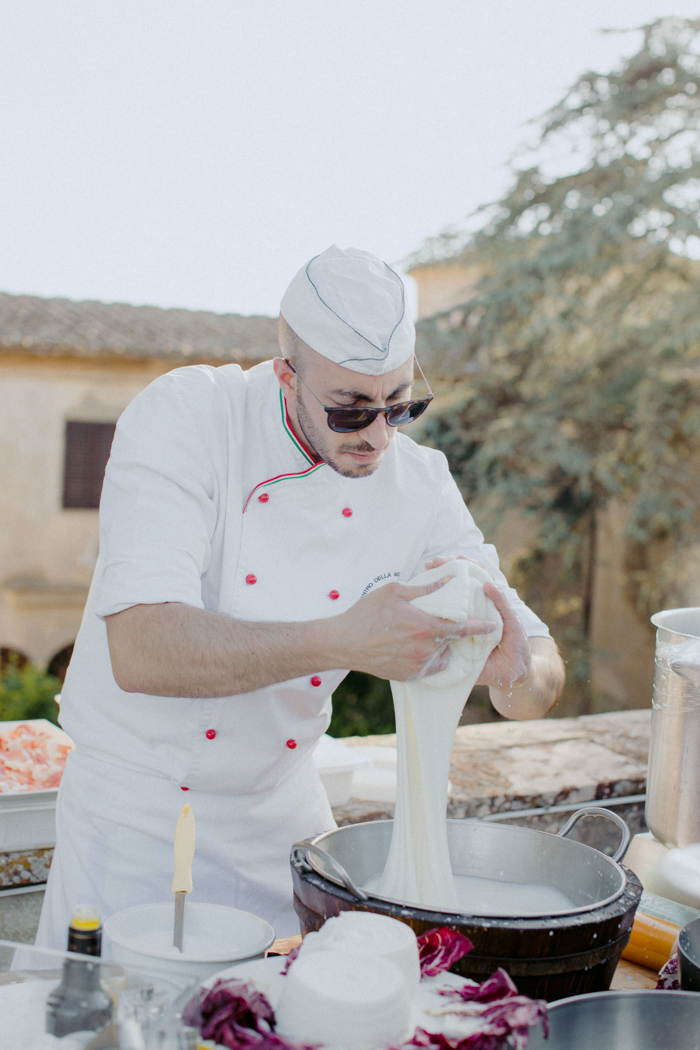 Riccardo's parents also surprised us with the wedding favours for our guests. We are building a little home in Puglia Italy in a field of olives, and they managed to organize the oil harvest from these trees into little bottles of oil for every guest to take home. It was a very special gift that holds a piece of the life we are building together.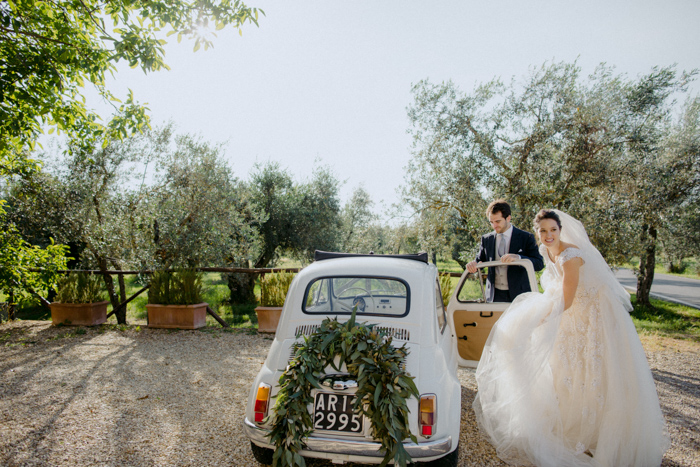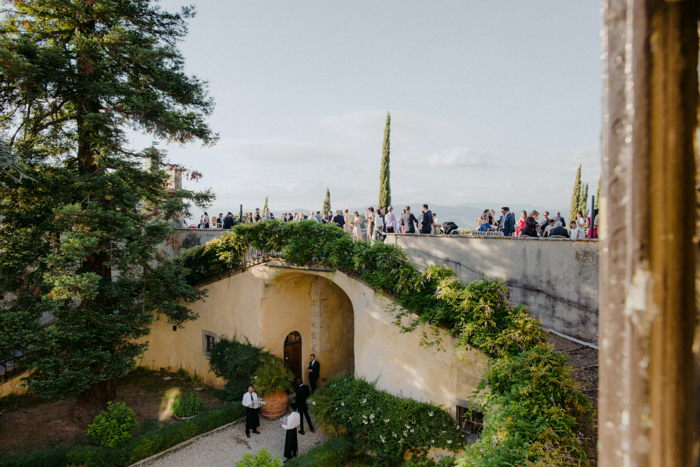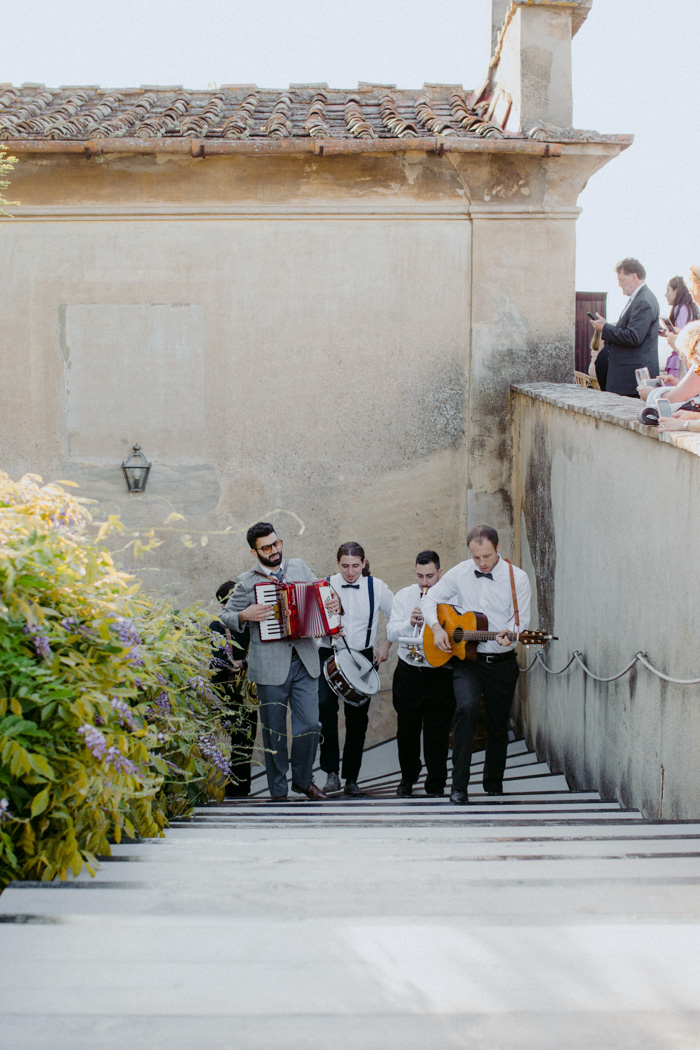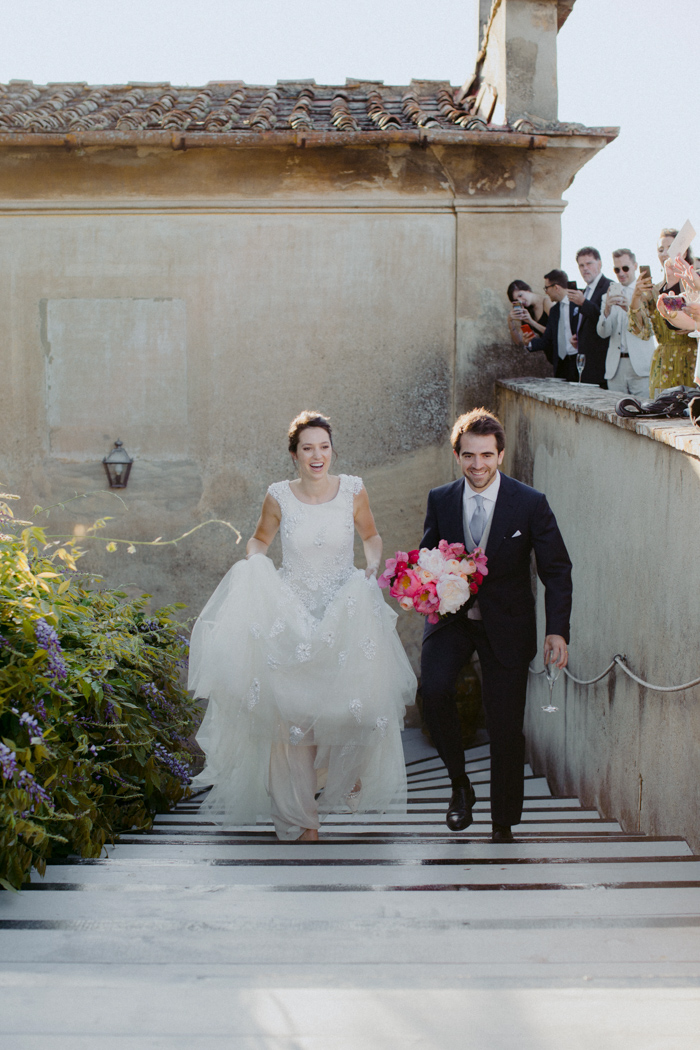 For us, the most important part of wedding planning was bringing together aspects of Italian and American culture in order to celebrate both of our backgrounds and our families. We had our wedding in Florence, which allowed us to incorporate many aspects of Italian culture. But we also included many American touches, such as the rehearsal dinner, toasts a plenty, bourbon (we are from the south after all), wedding-themed beer koozies, and so on.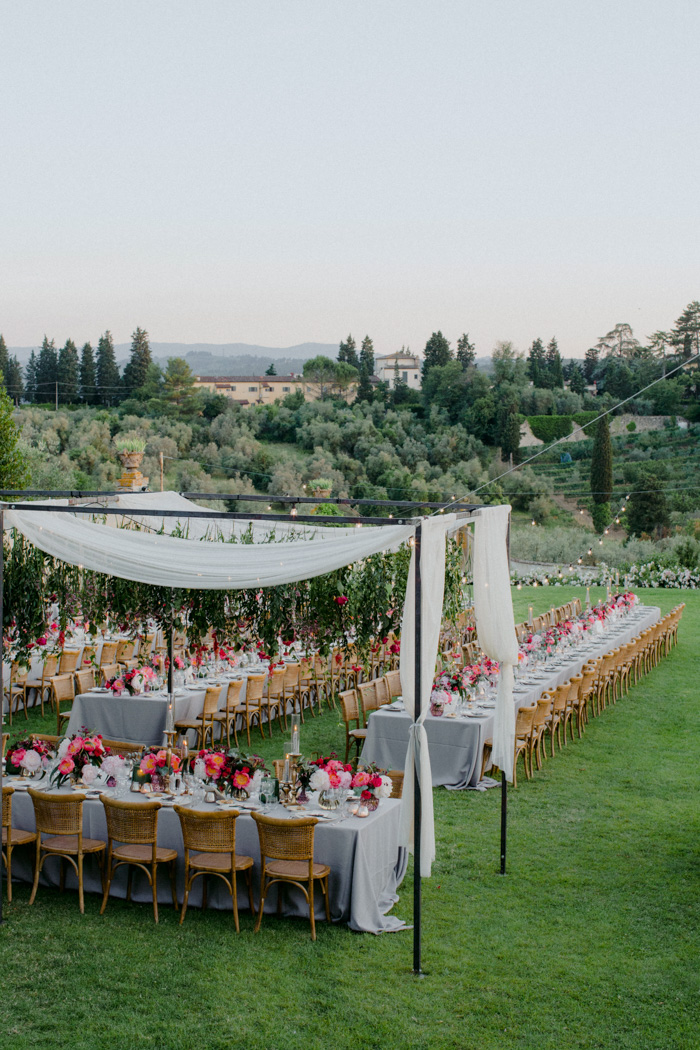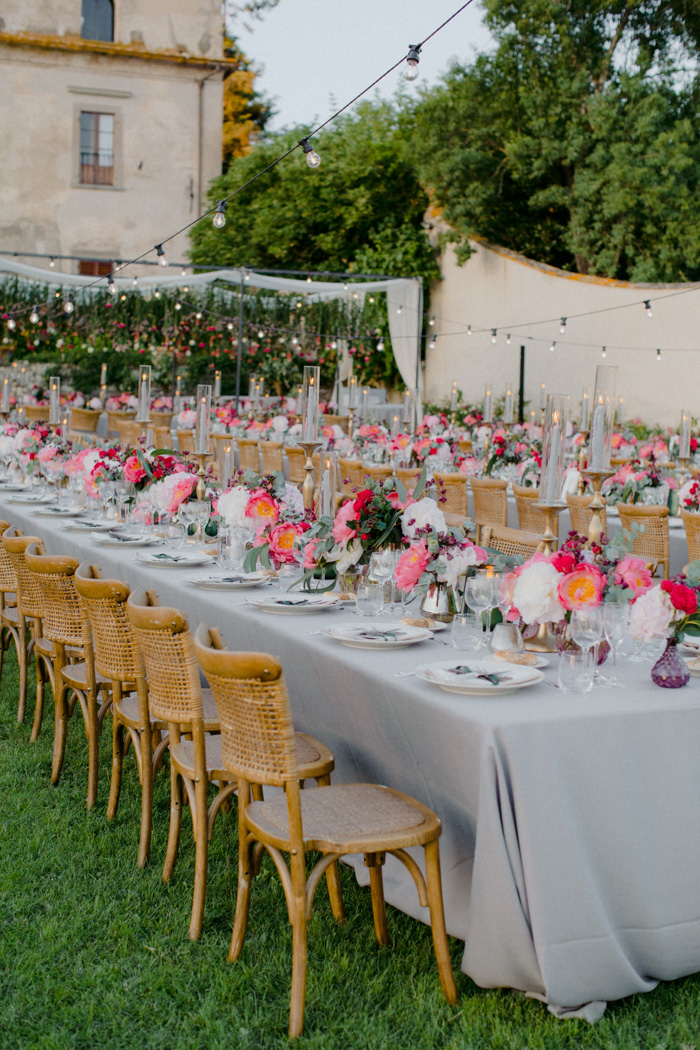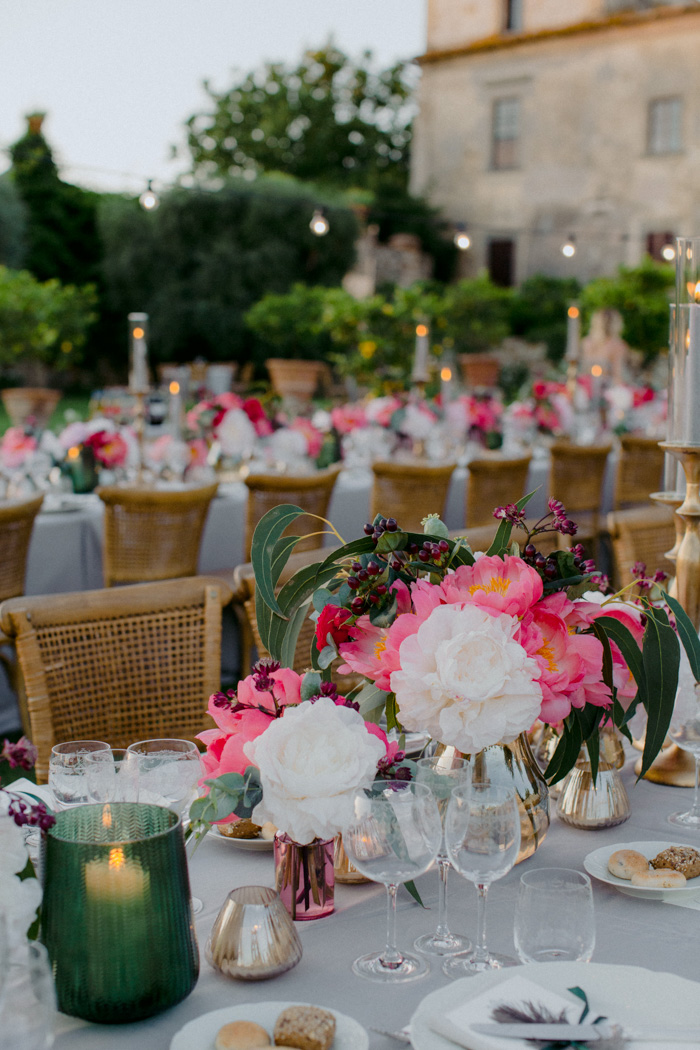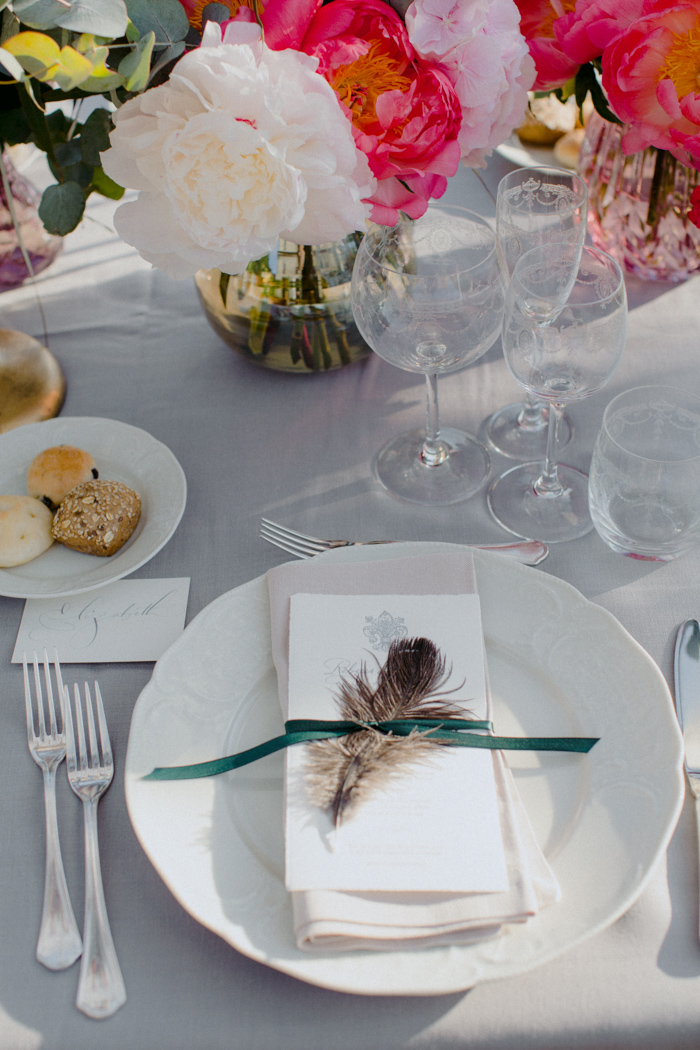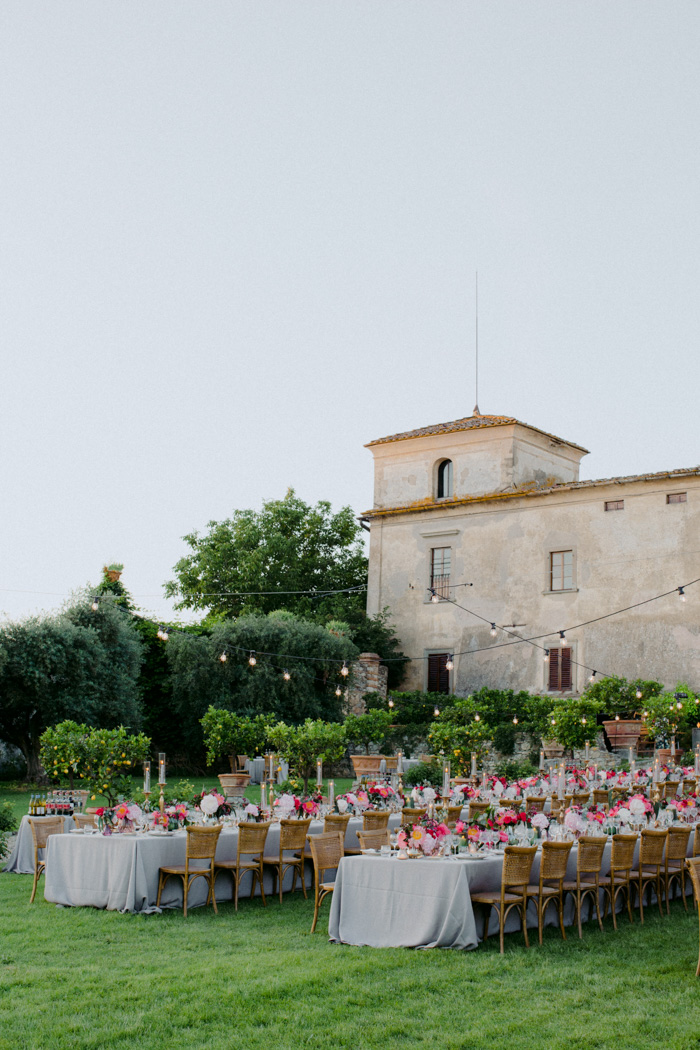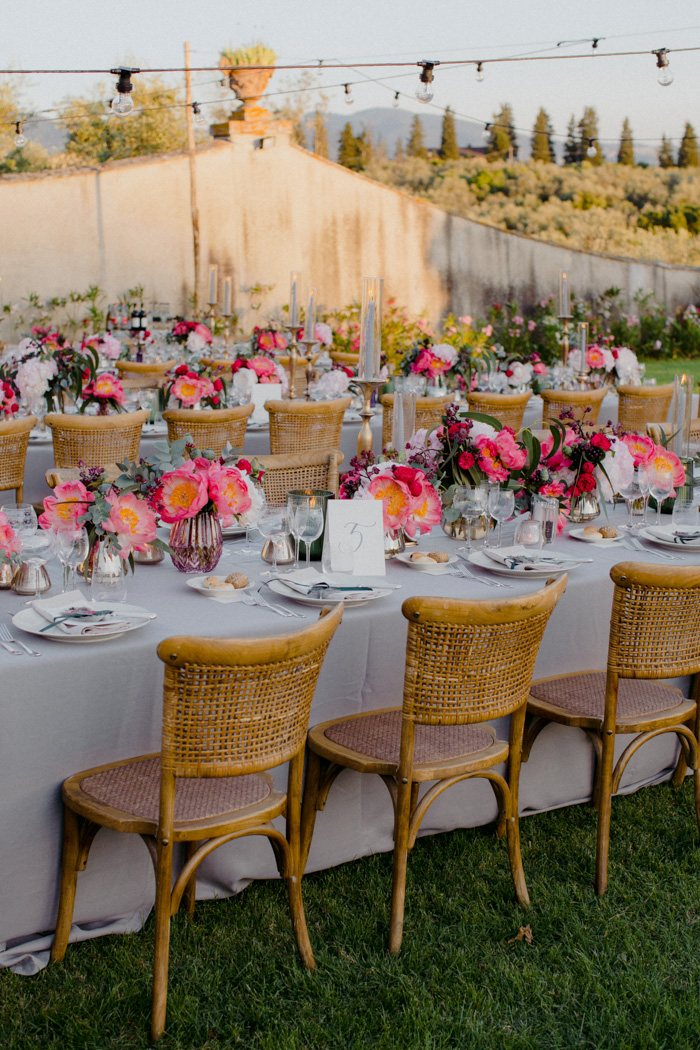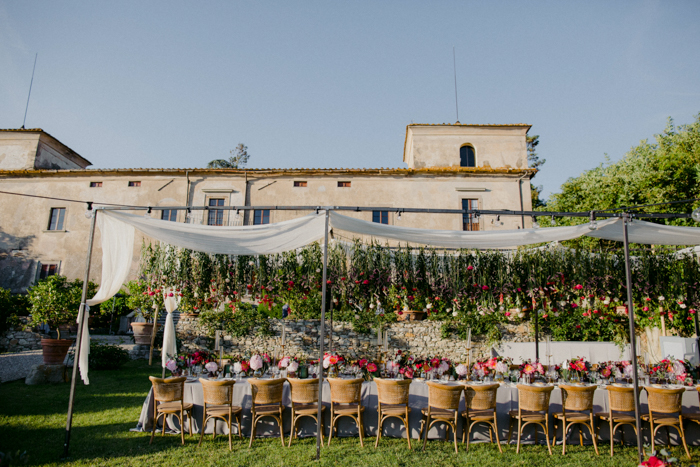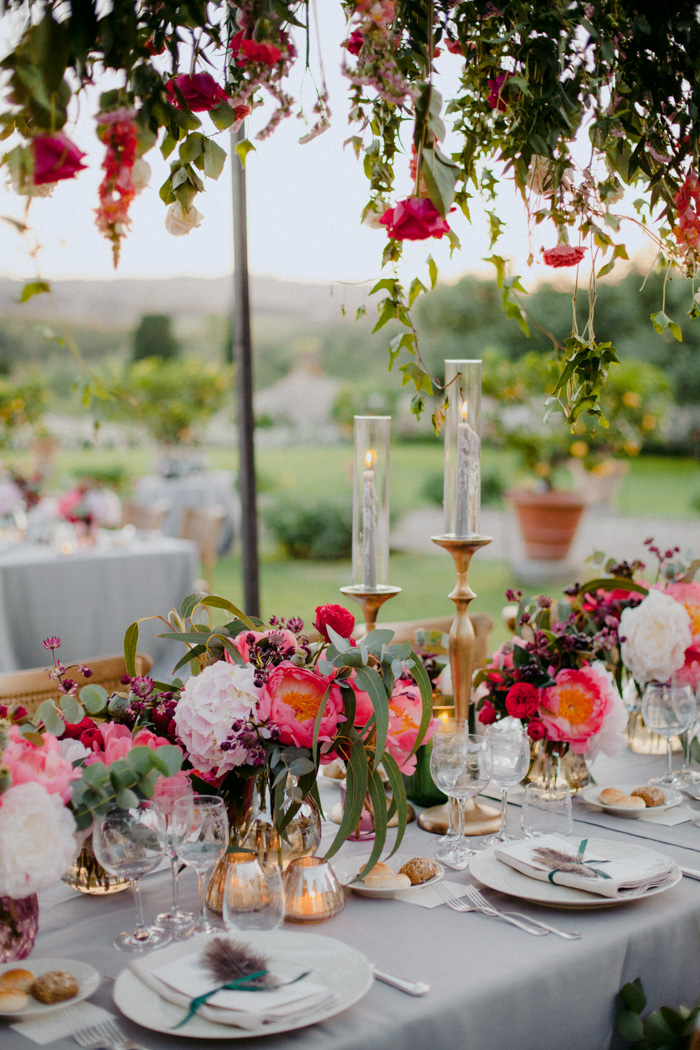 Italy is not a place where they hold back on the details (just look at their churches), and I wanted our style to reflect a similar type of decadence and elegance. My dress was handmade by a fabulous designer out of Tel Aviv called Chana Marelus. I was immediately drawn to their designs because of the beading, embellishments, and great detail that they put into every piece. I also knew I wanted something very unique!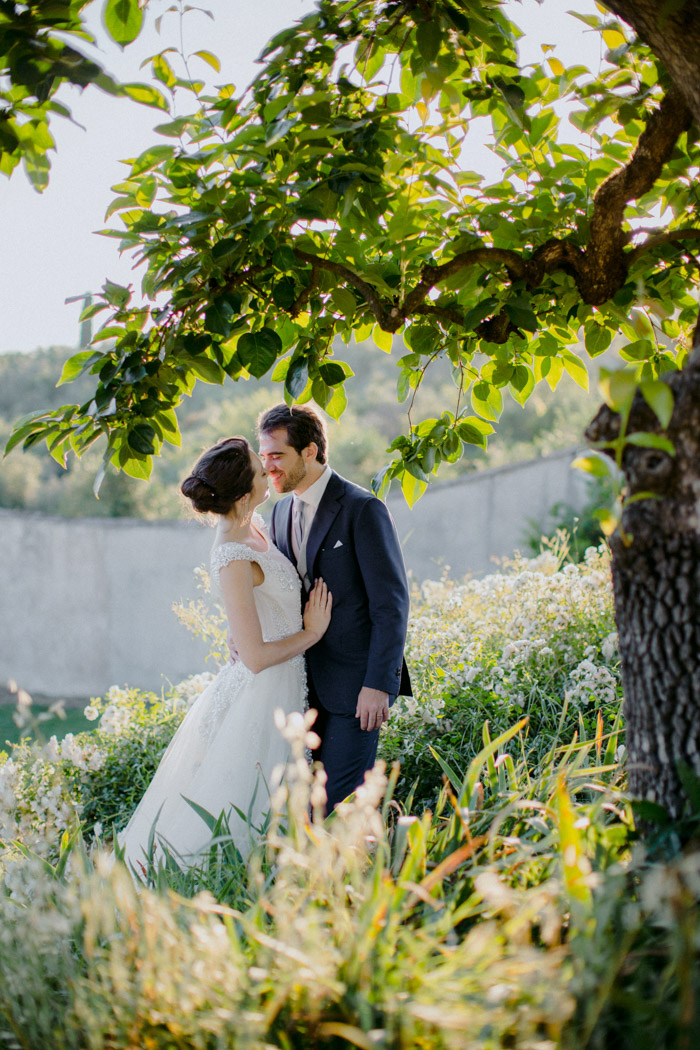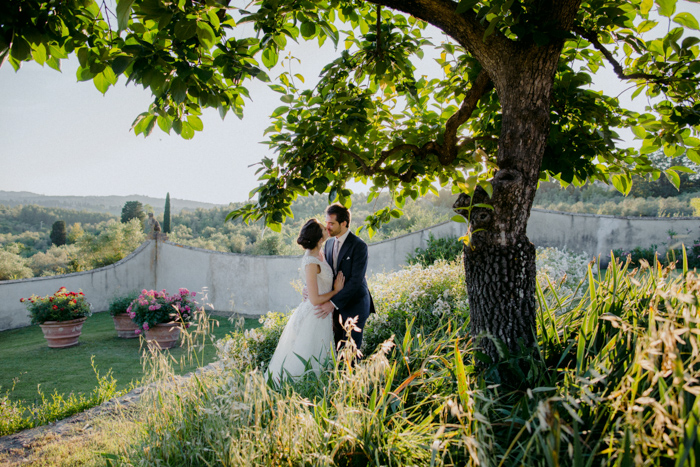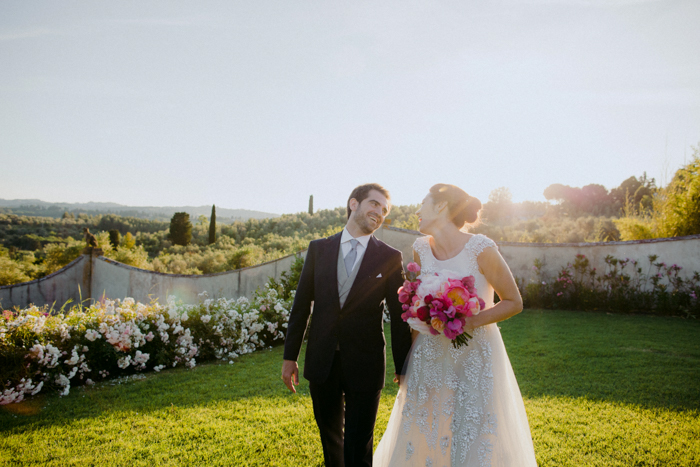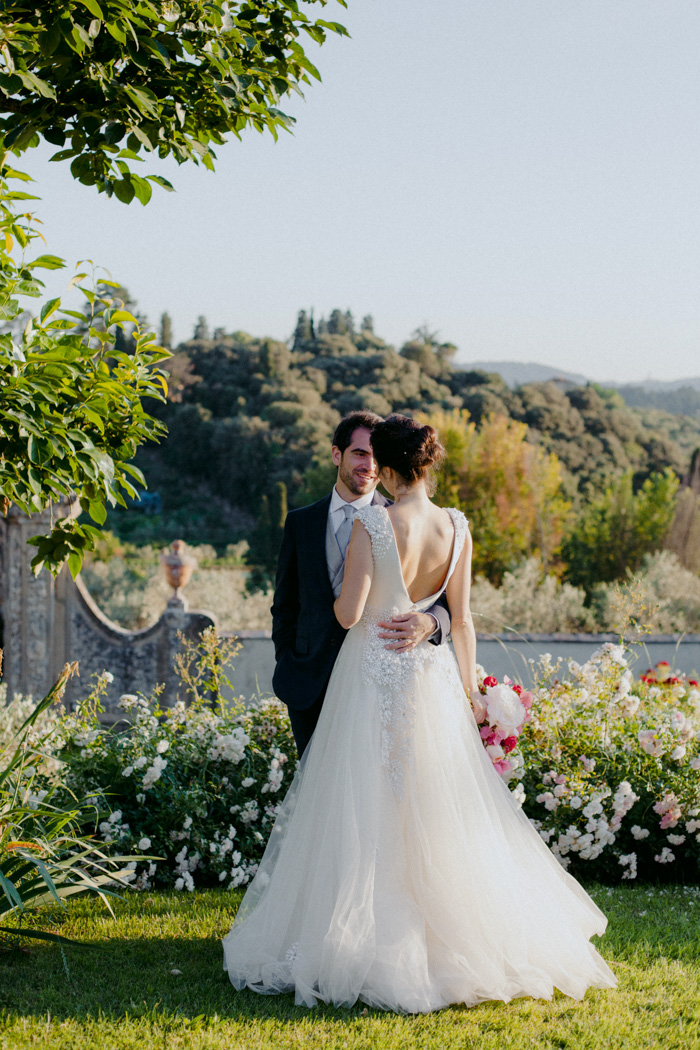 For the bridesmaids, I wanted to match the ornate feel of my dress, so I chose a mix of Needle & Thread dresses and plain satin gowns that matched each girl's personality. Our flower girl was dressed in an amazing brand called Tutu Du Monde from Australia (where she is from) and she matched with the other girls perfectly. If I ever have a daughter, I am definitely buying her one of these dresses!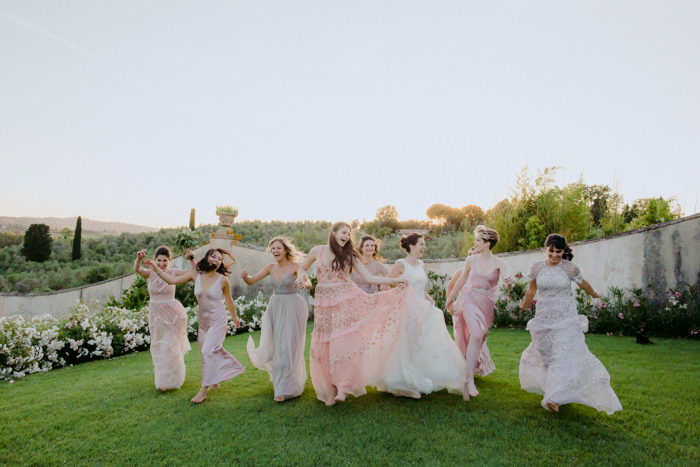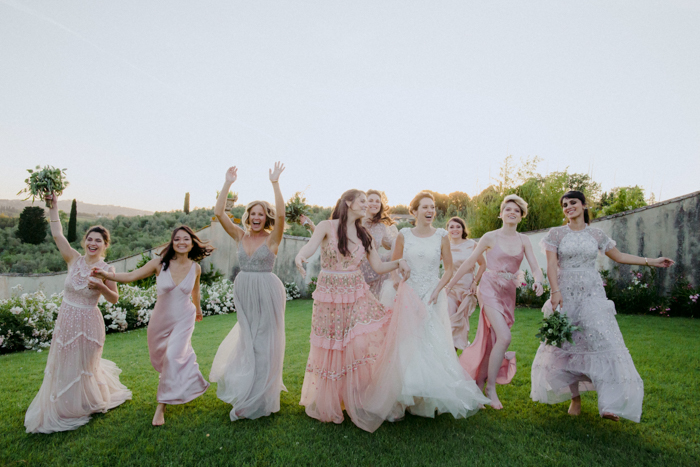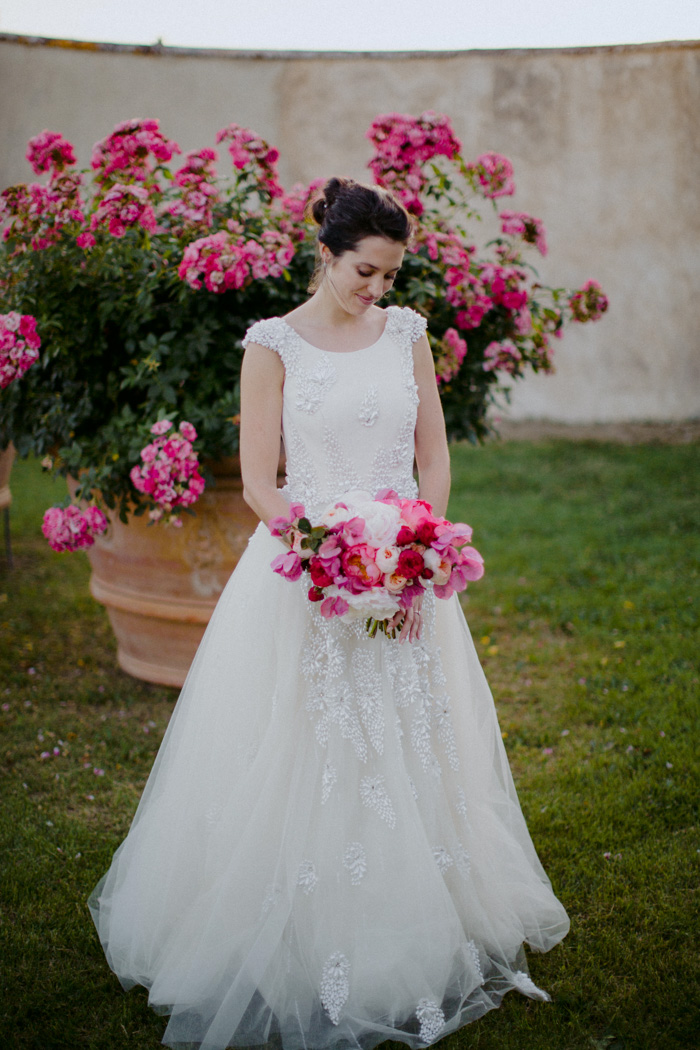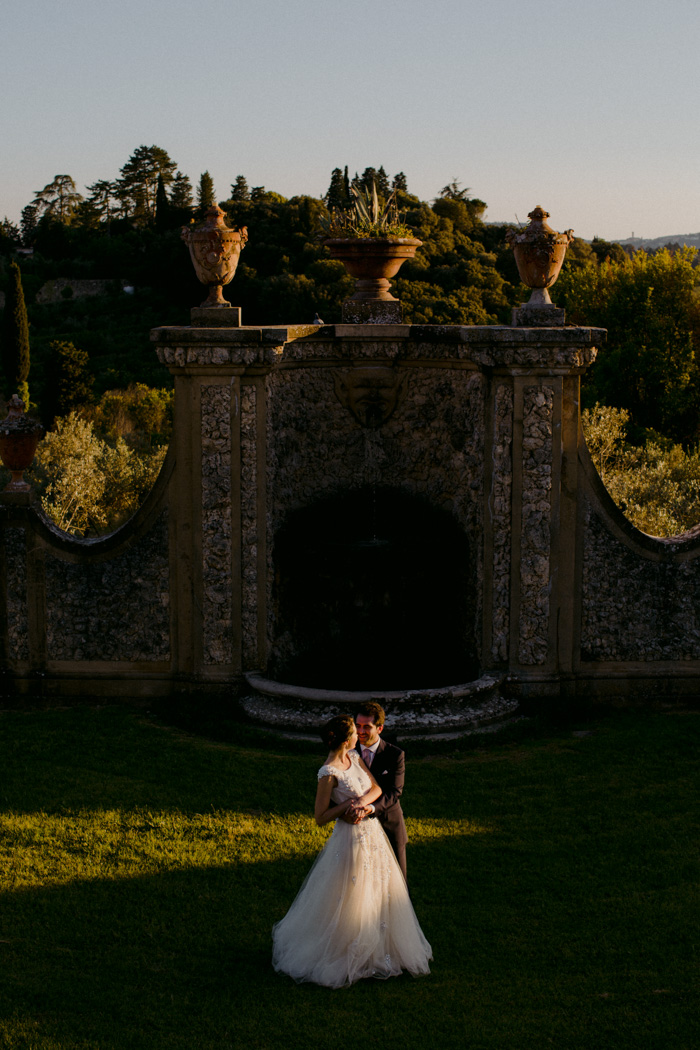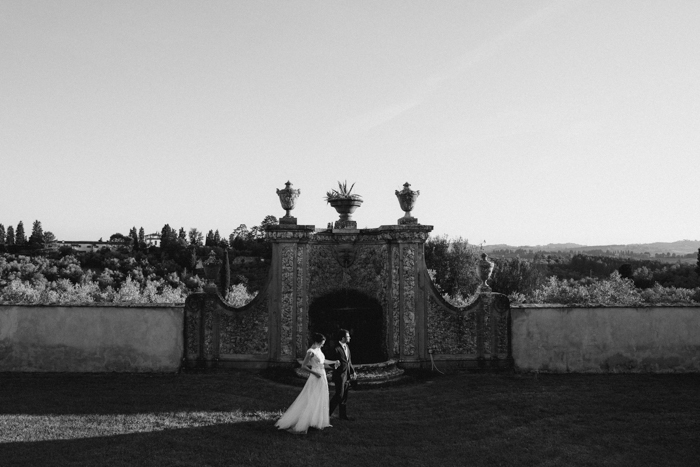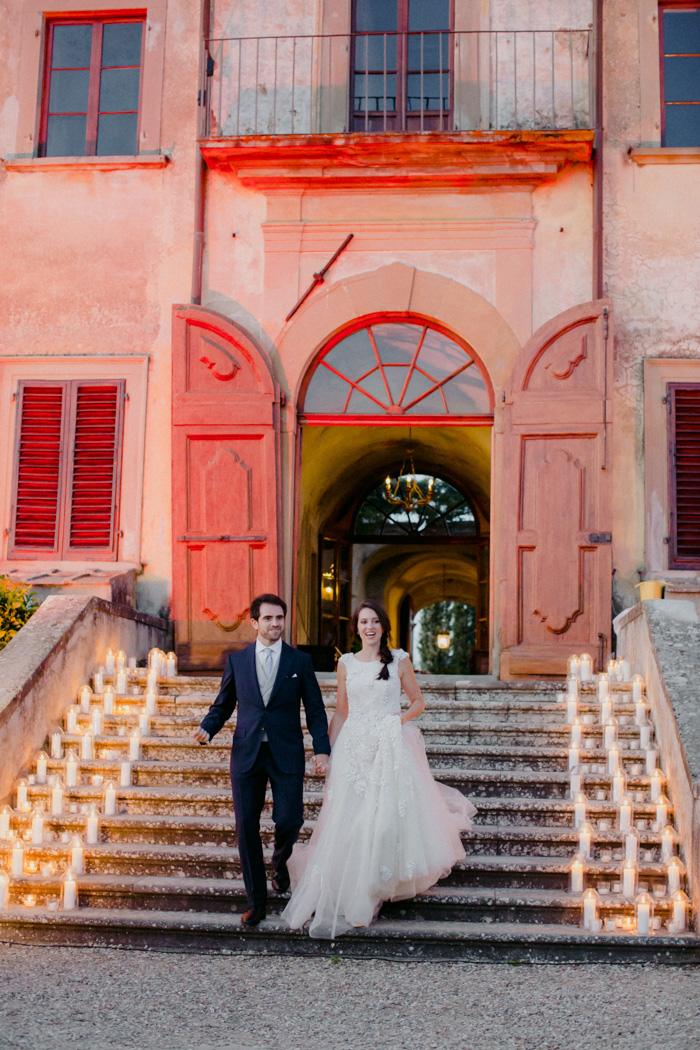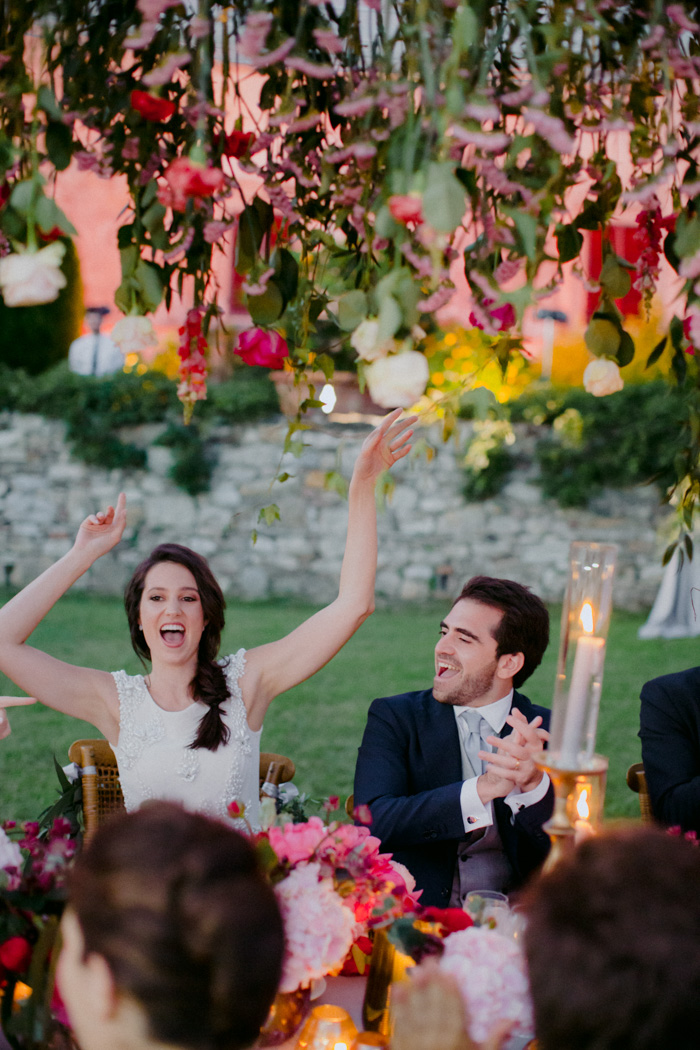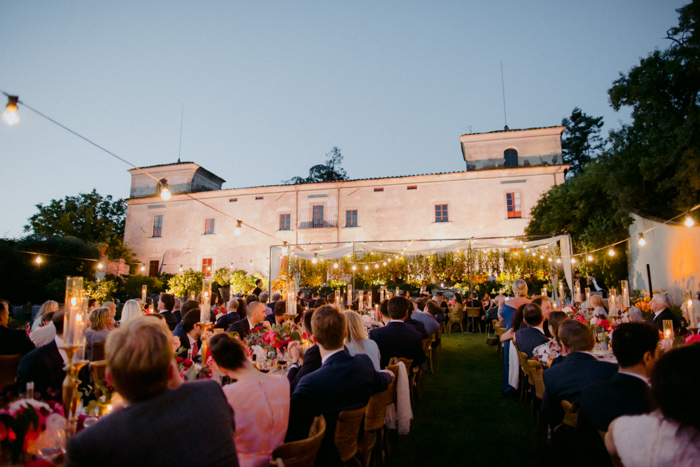 For the dinner, the guests started with a Primi (first course) of pasta with wild boar and sage ragu. Wild boar is one of the staples in Tuscan cuisine, and we couldn't have our wedding dinner without a delicious plate of pasta. For the Secondi (main course), we chose the signature dish of Tuscany: Bistecca Fiorentina (Florentine steak). These large pieces of Chianina beef were grilled for guests to view next to the dinner reception, cut into slices, and served with traditional Tuscan vegetables on the side.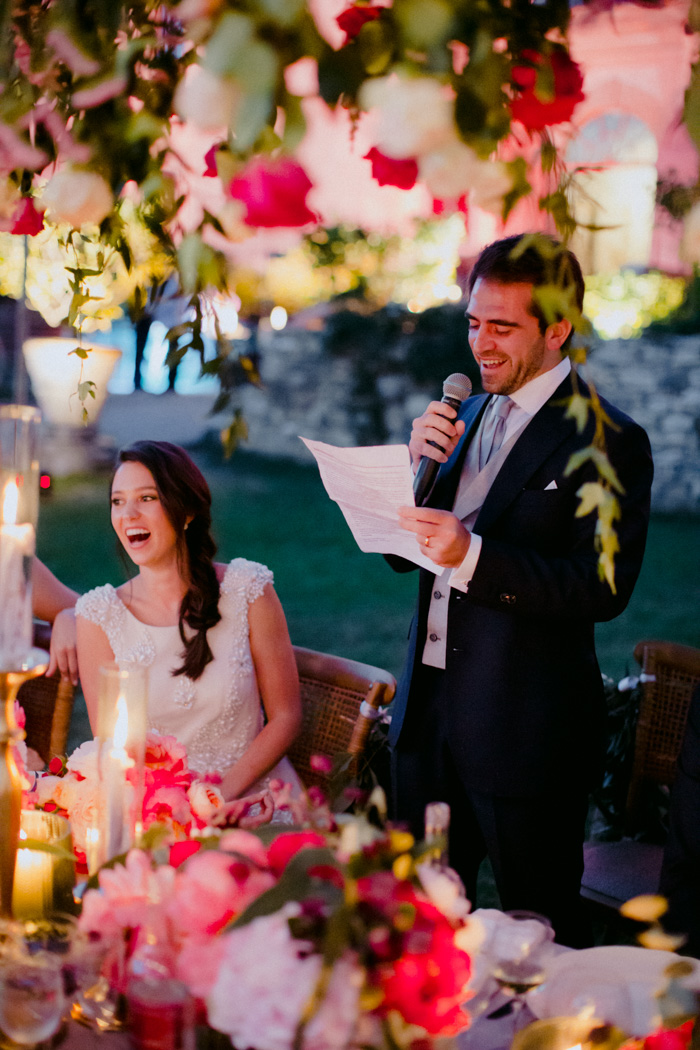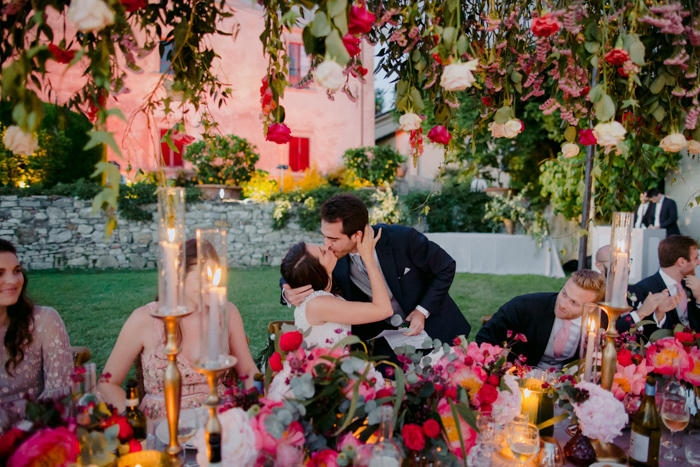 For the cake, my favorite part, we chose a mille-feuille which is the traditional wedding cake of Tuscany. It was also made live by two chefs with layers of pastry, mascarpone cream, and berries. Delicious!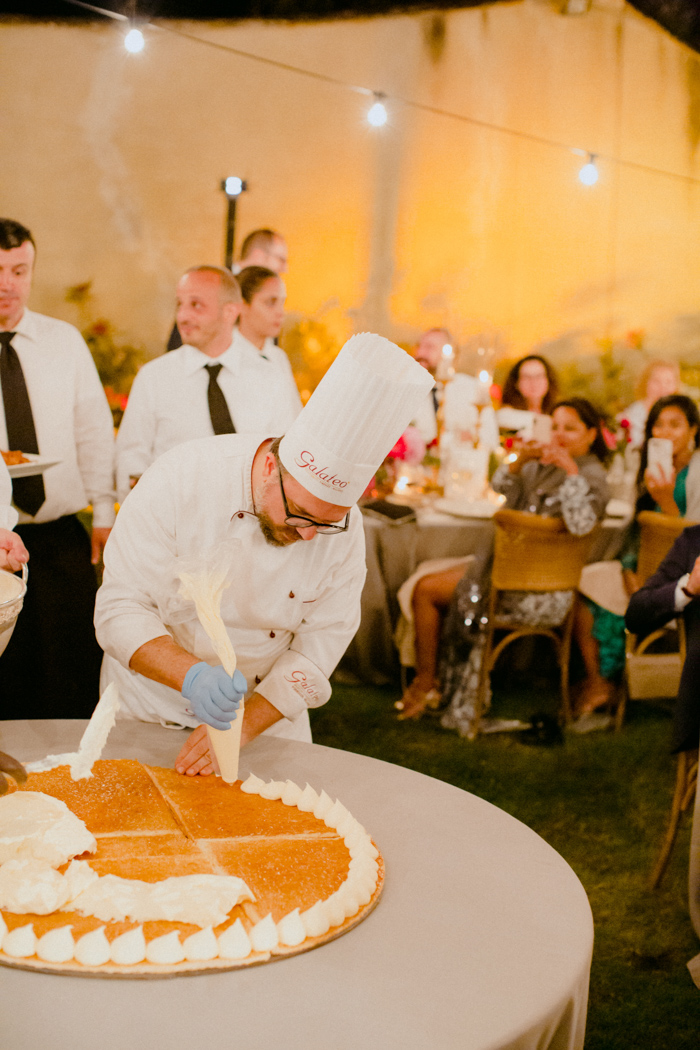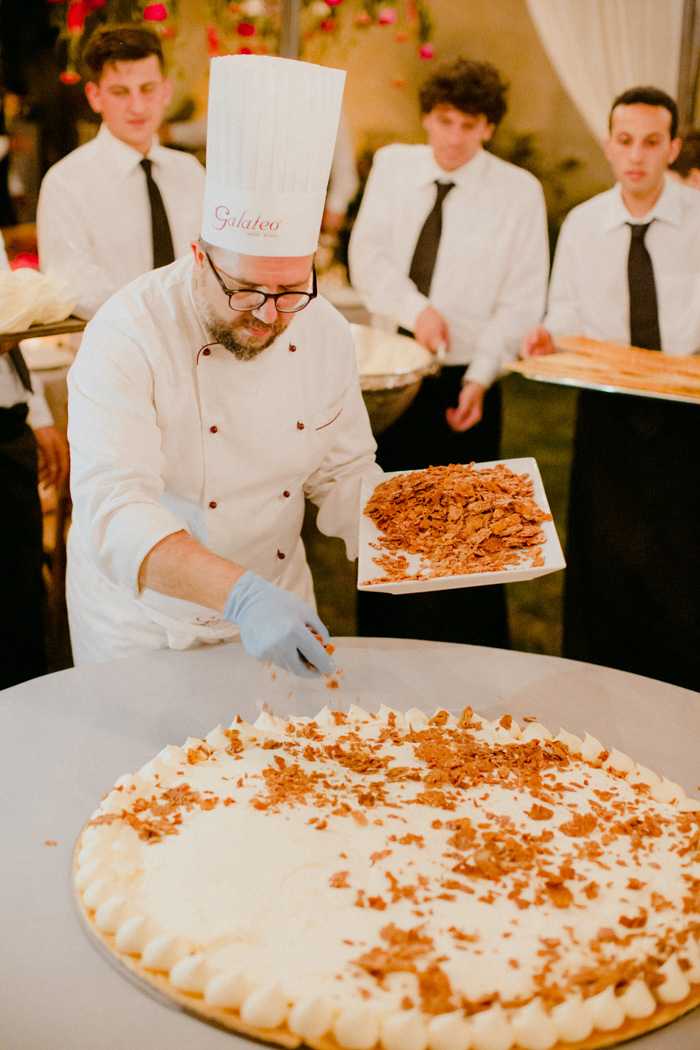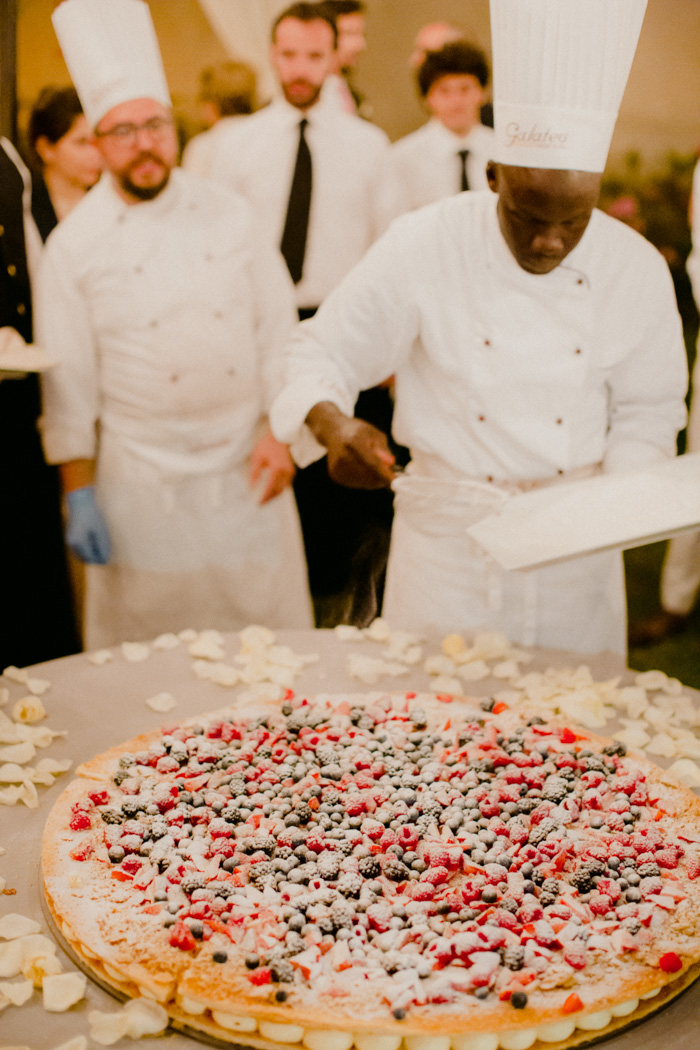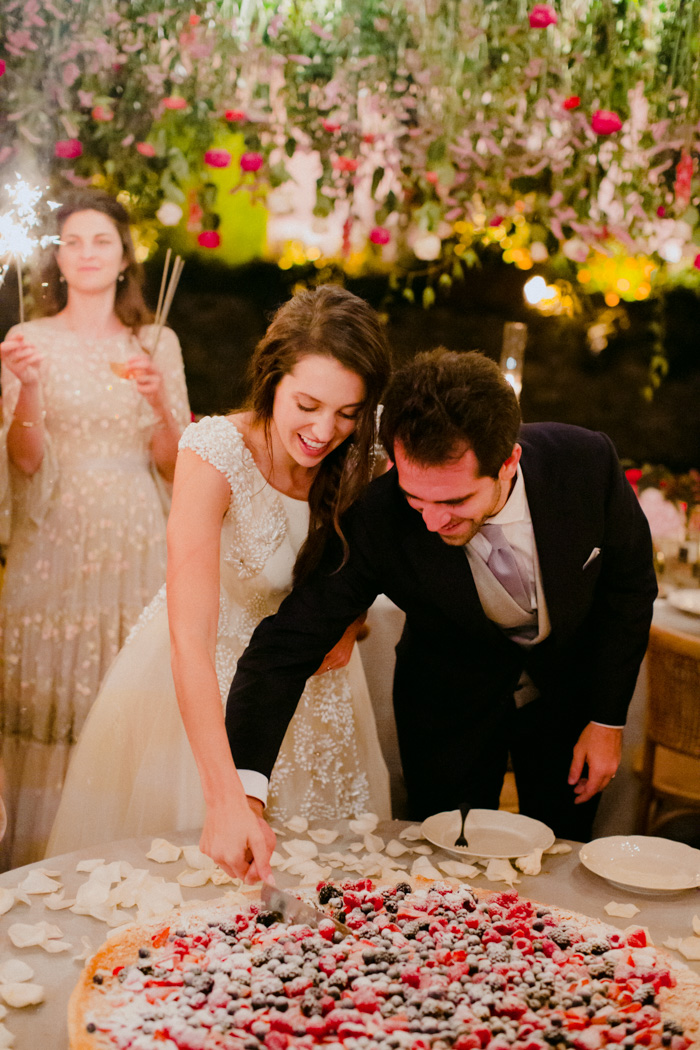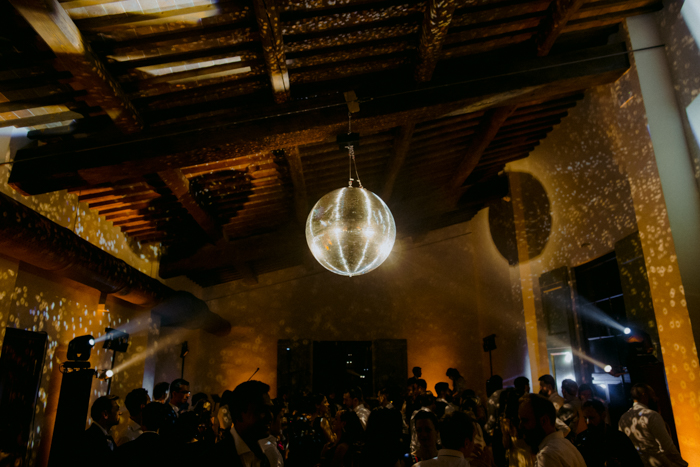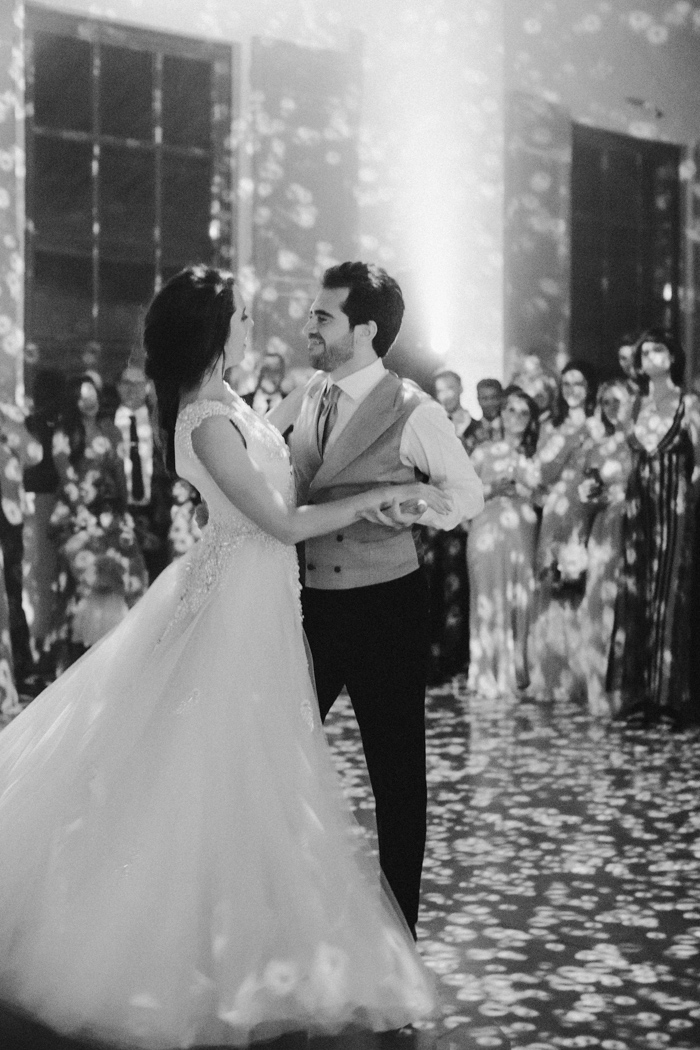 Congratulations to Rebecca and Riccardo, and thanks to Junebug member Design Anarchy Studio for sharing this incredible Villa Medicea di Lilliano!
Want to see more from these talented planners? You'll love this Moroccan-inspired boho chic wedding in Southern Italy.