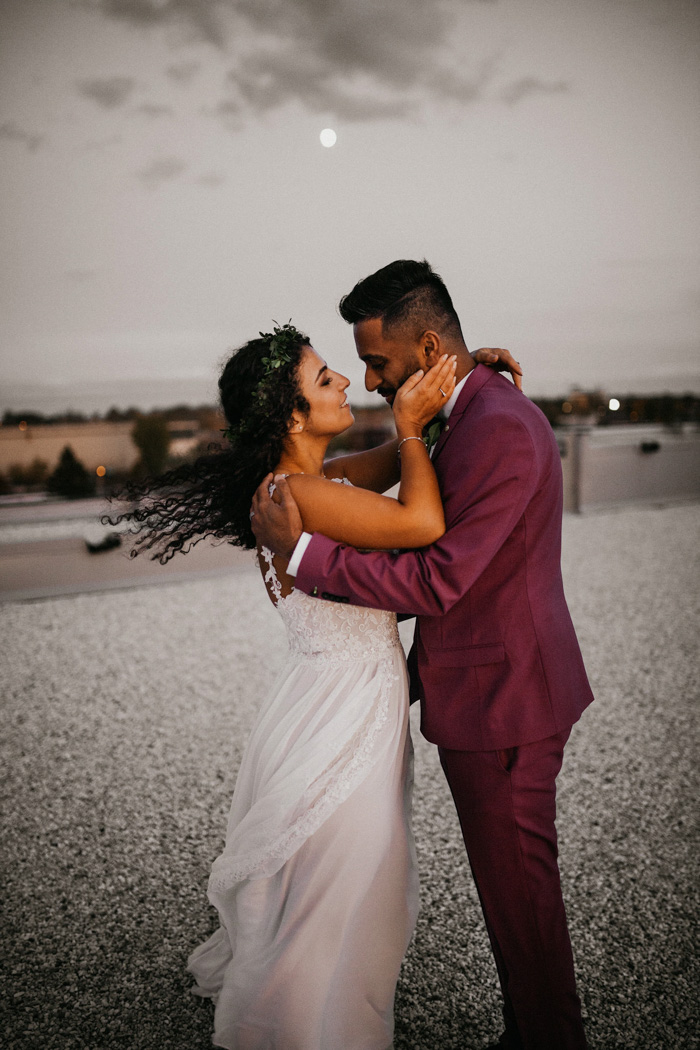 May and Jeyakrishna's beautiful downtown wedding at Canvas Montreal was truly a breath of fresh air! The couple's goal was to create a feeling of being at home, and they did that by adding so many personal touches, including mid-century furniture and decor, handmade favors, and sweet surprises for each other throughout the day. The combination of an urban downtown feel and the romance that the couple wanted for their day couldn't have been easy to pull off, but Le Coeur Bohème made it look effortless! From the couple's first look and coffee break before the ceremony to the bride's surprise dance to the groom's surprise tattoo reveal and violin performance, photographer Jay Zack Eli didn't miss a moment of this exceptional wedding!
The Couple:
May and Jeyakrishna
The Wedding:
Canvas Montreal, Quebec, Canada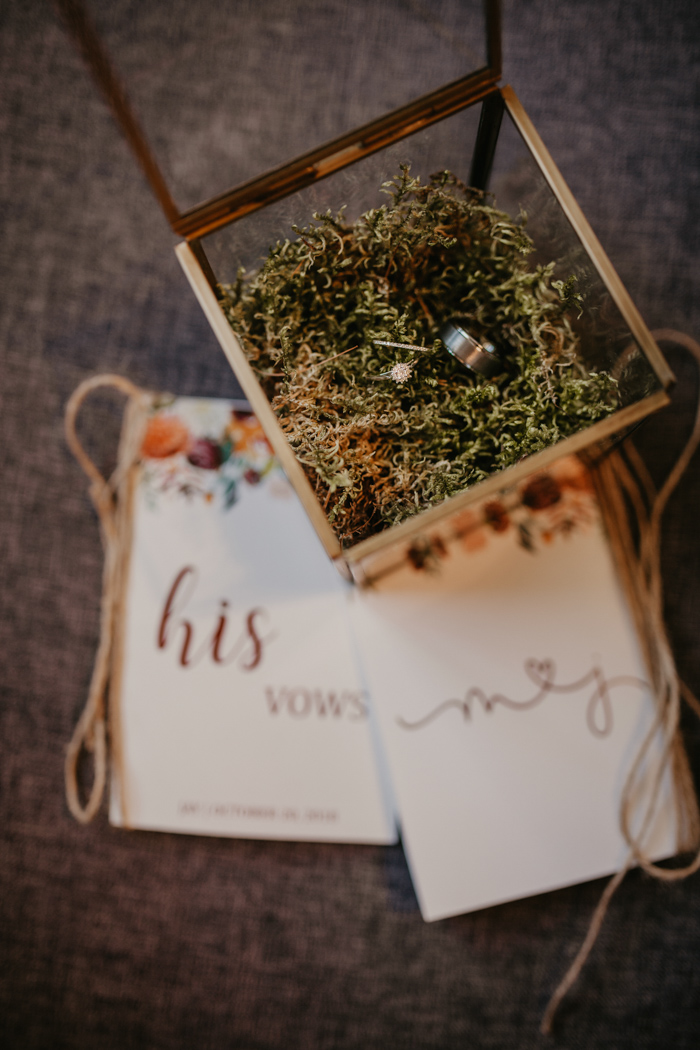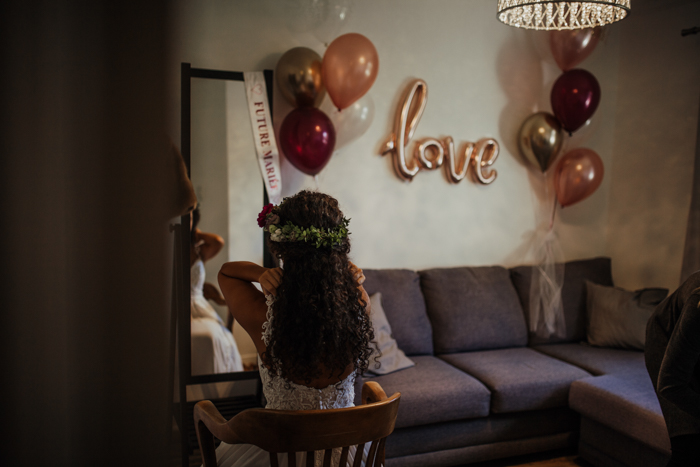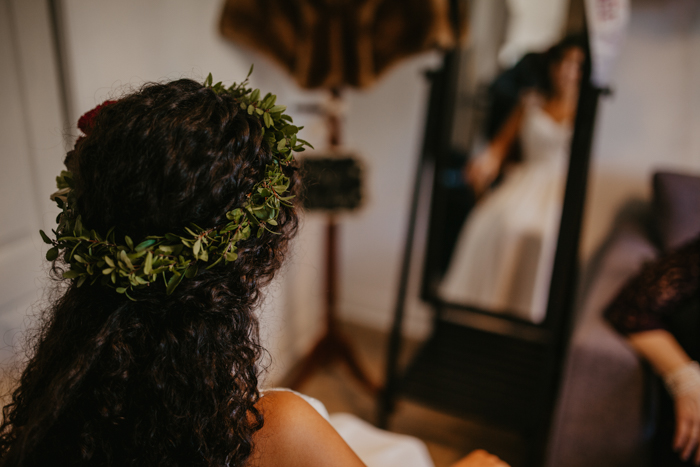 It was very important to us that our wedding represented us. At home, we have a very vintage mid-century look that we felt was important to maintain. We wanted our guests to have the same feeling as if they came to our home and celebrate our love. We also wanted to have an intimate wedding with our closest loved ones.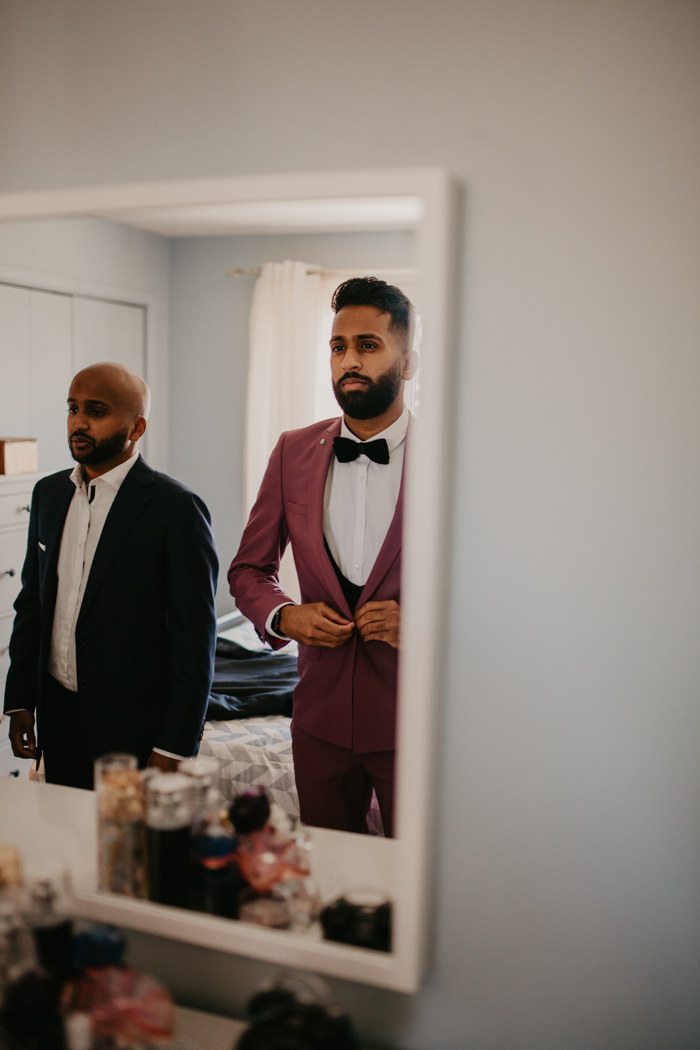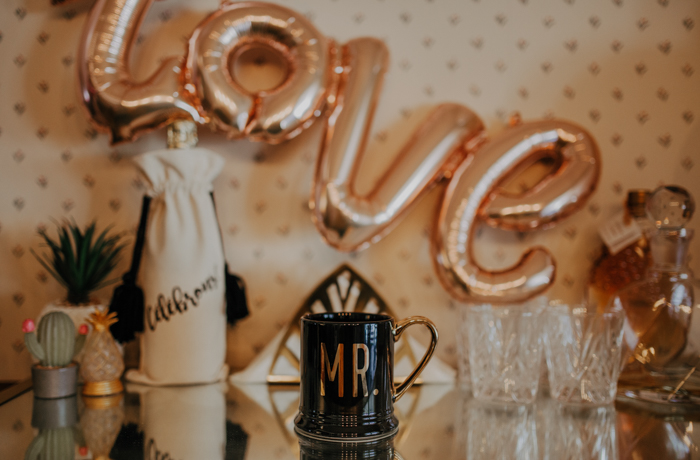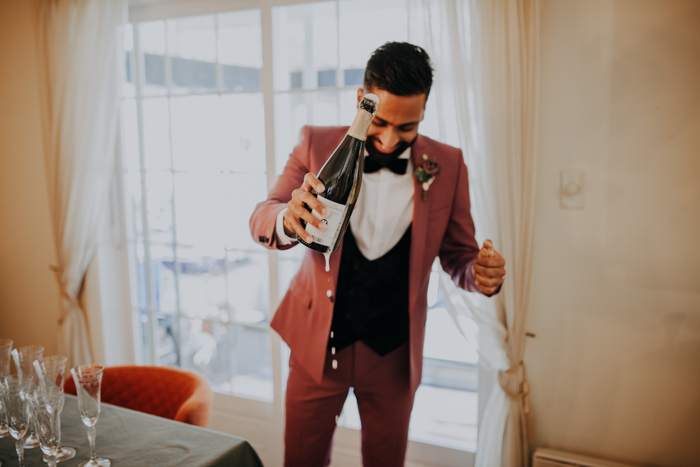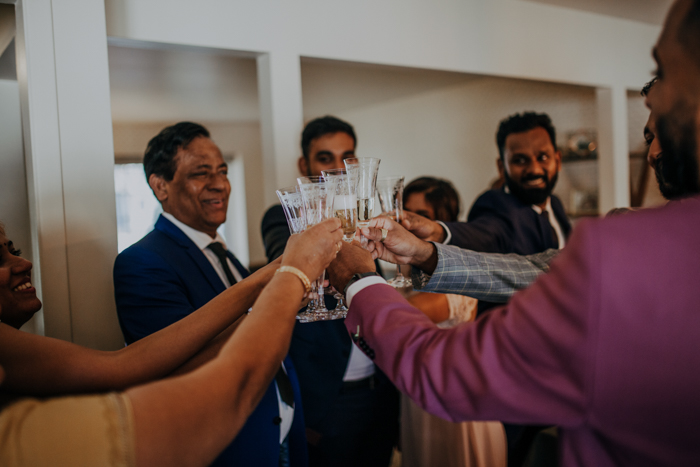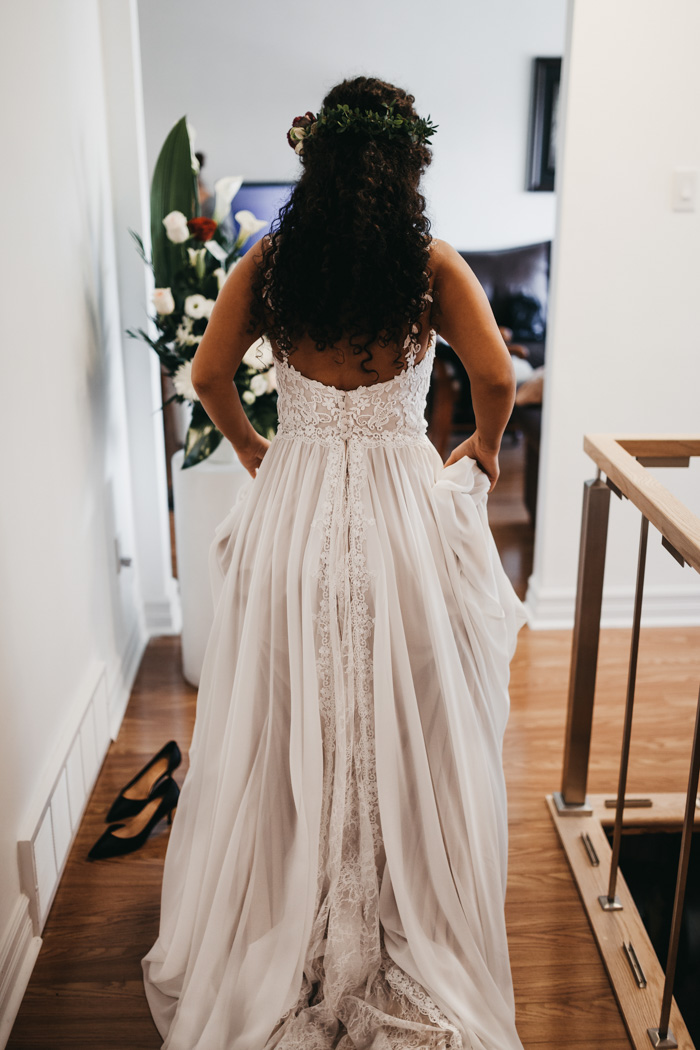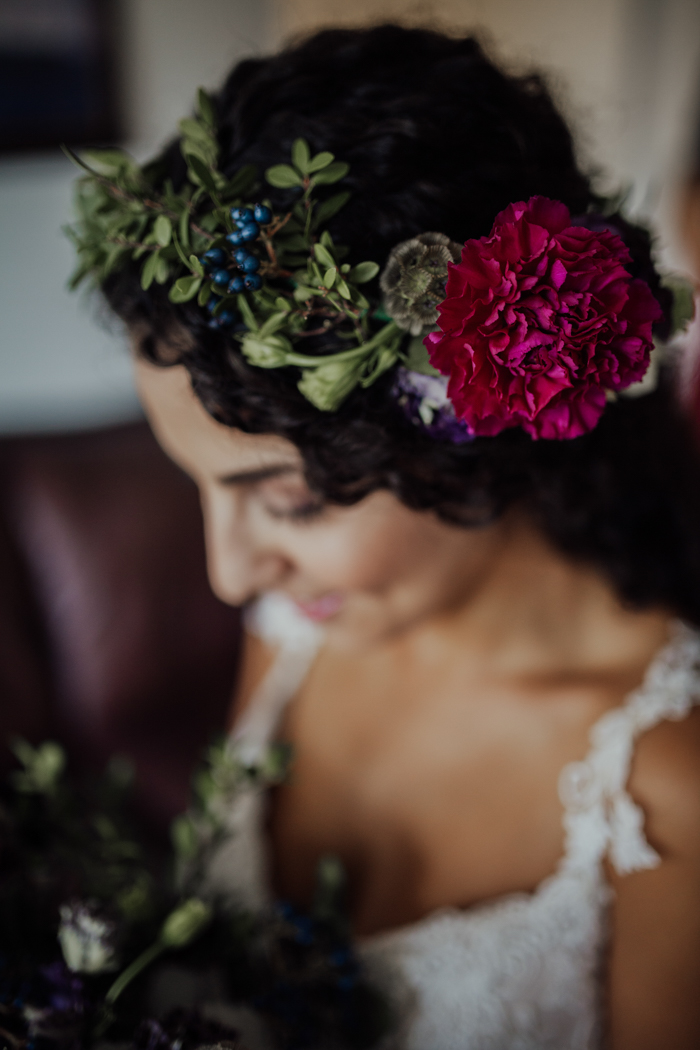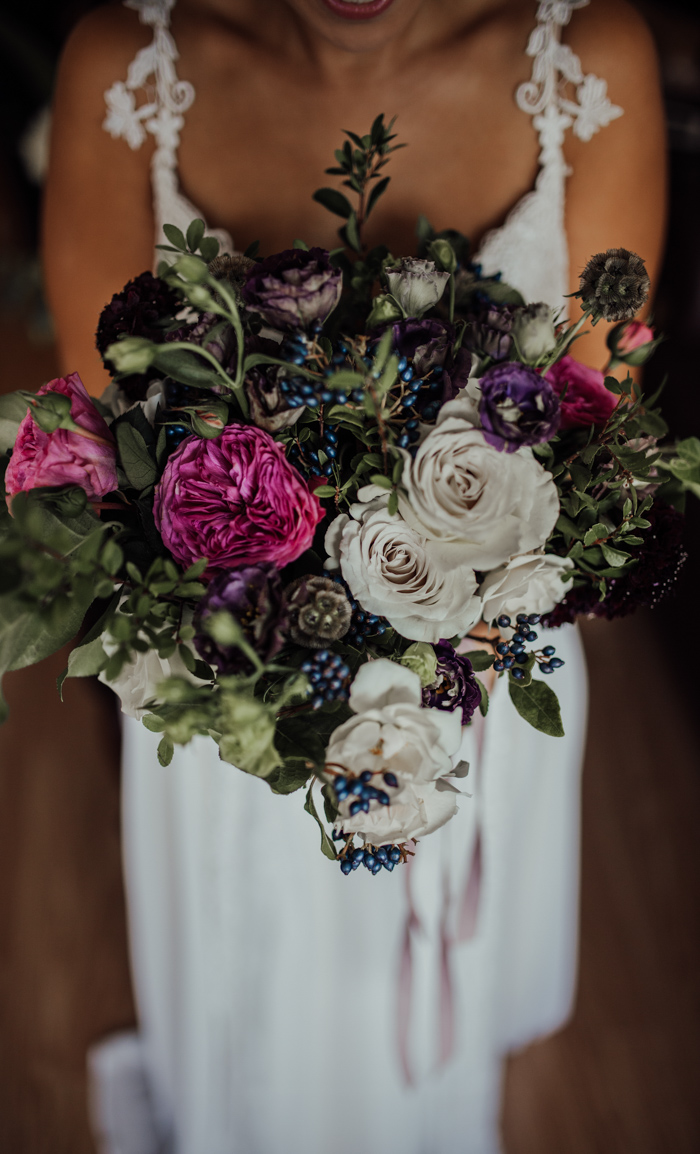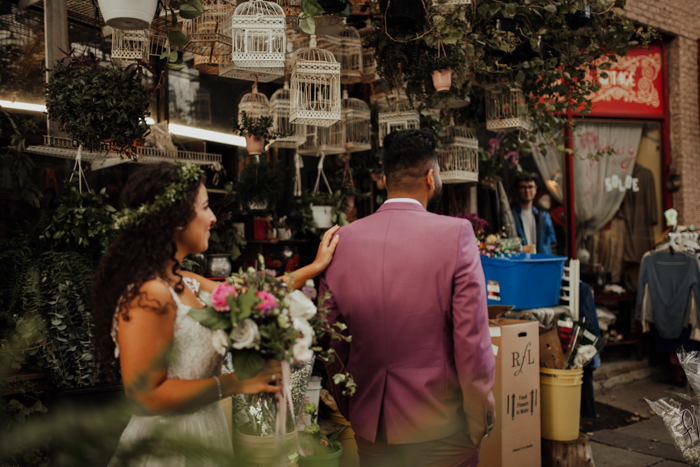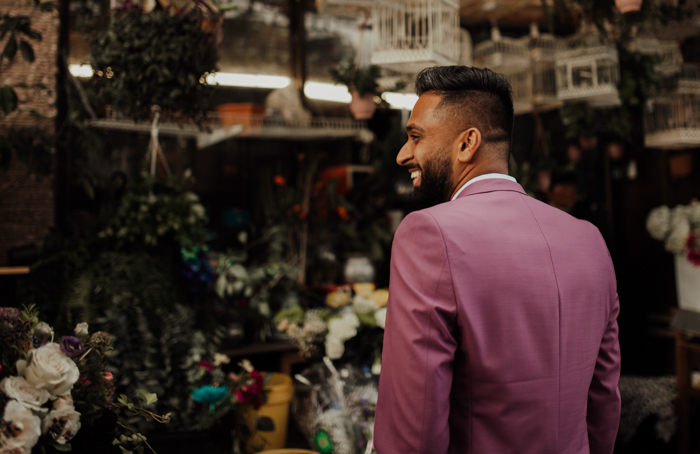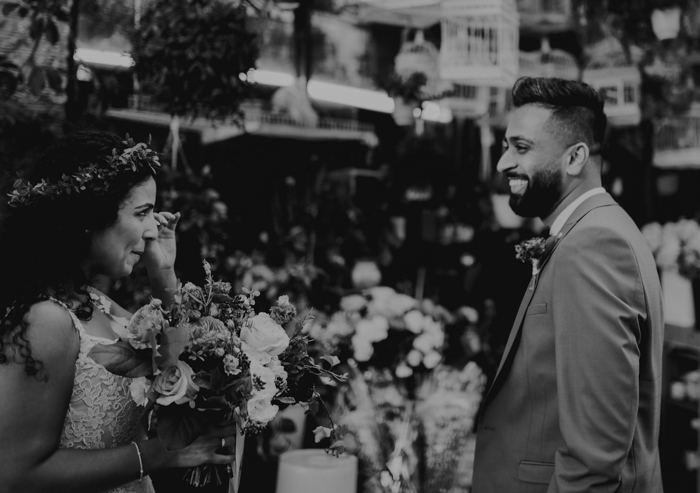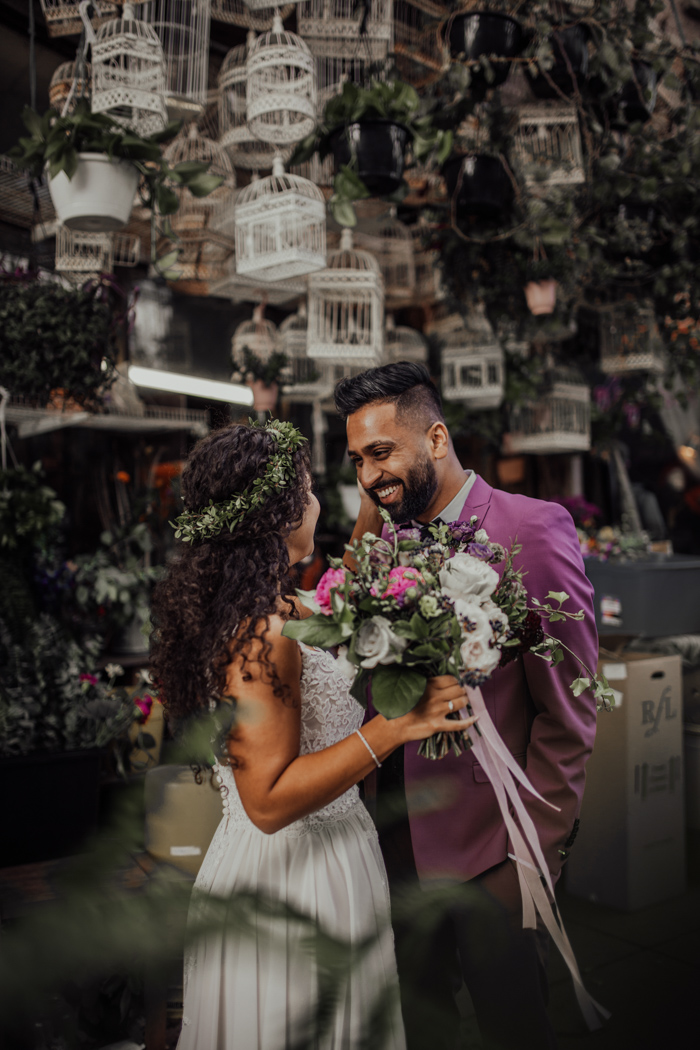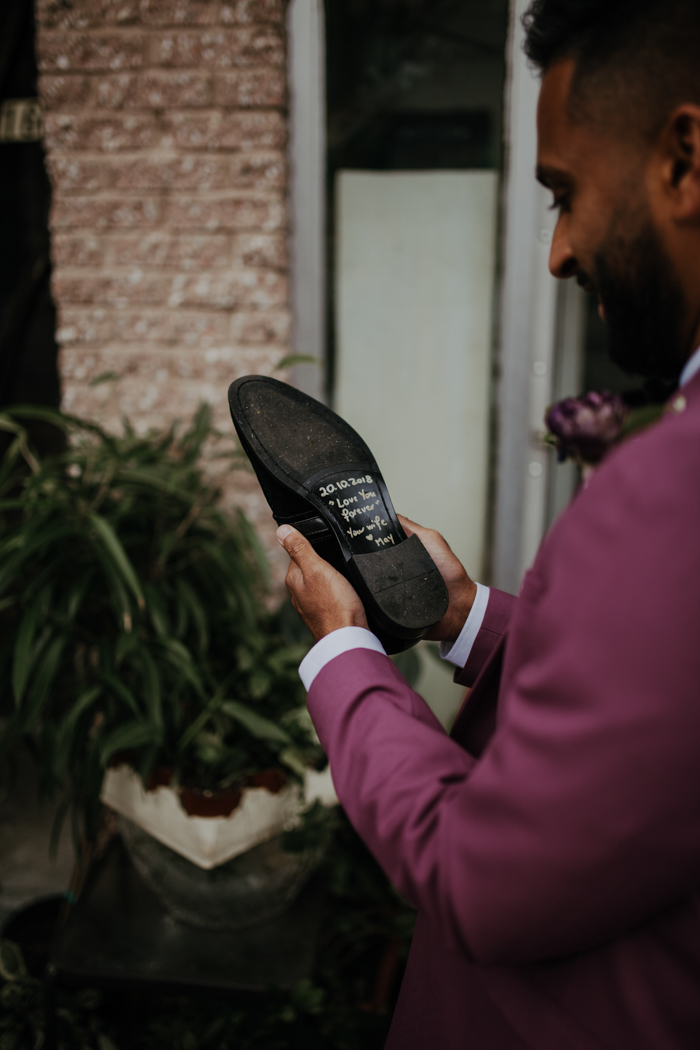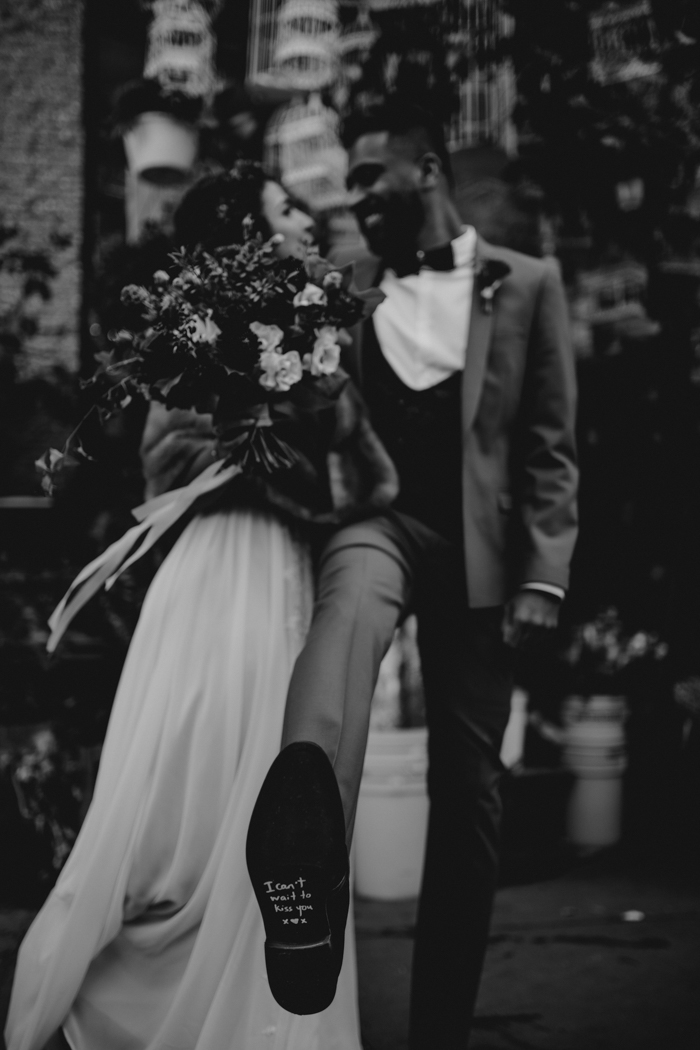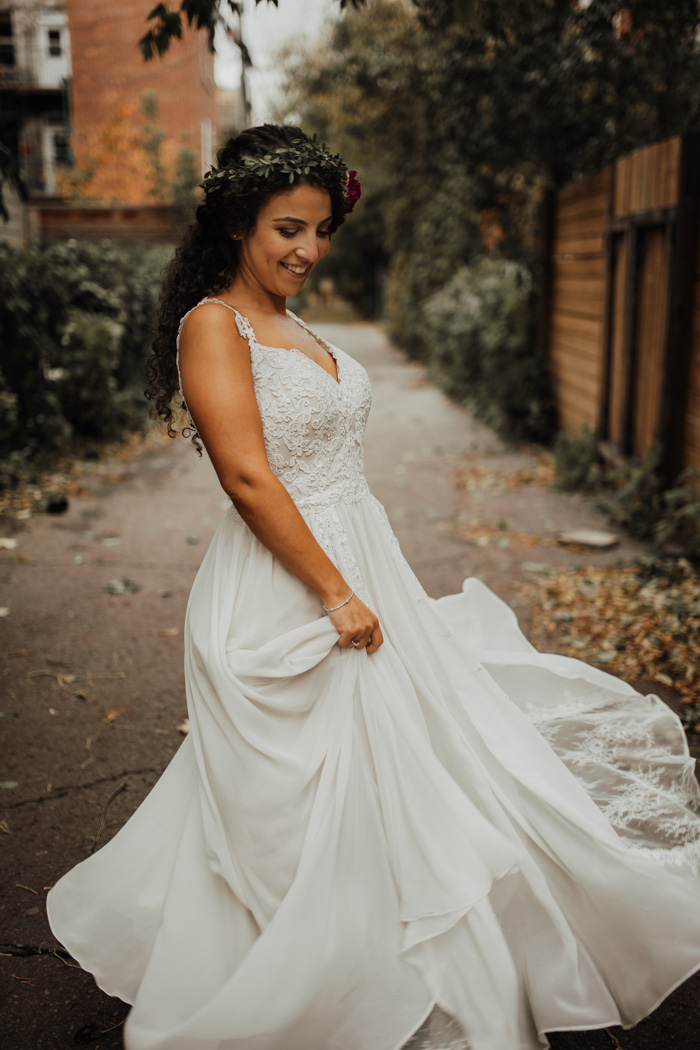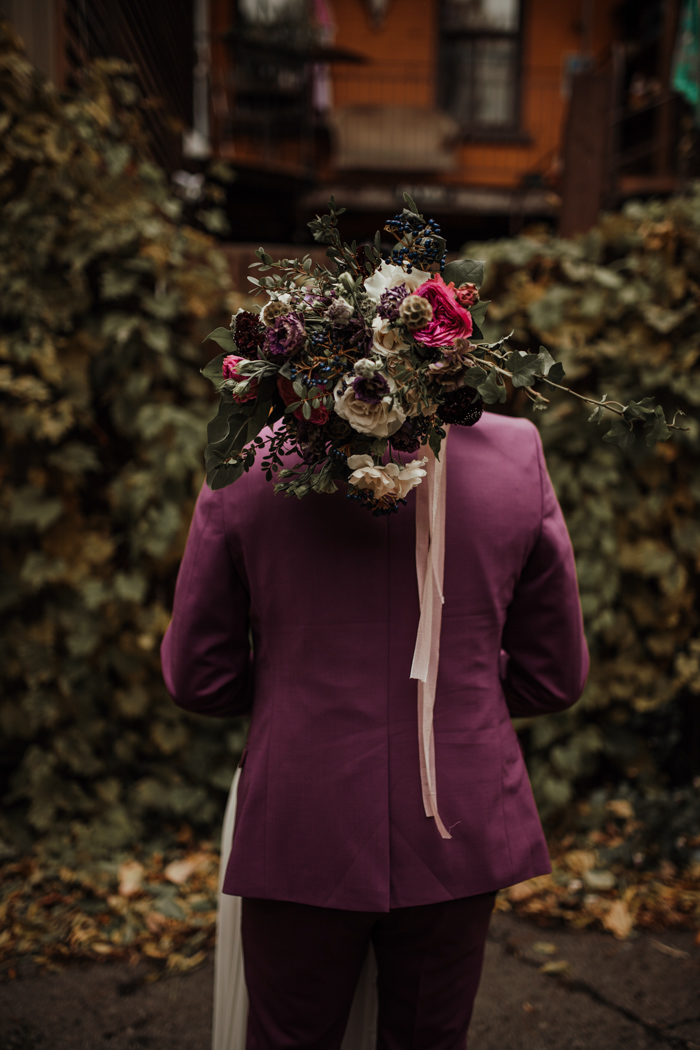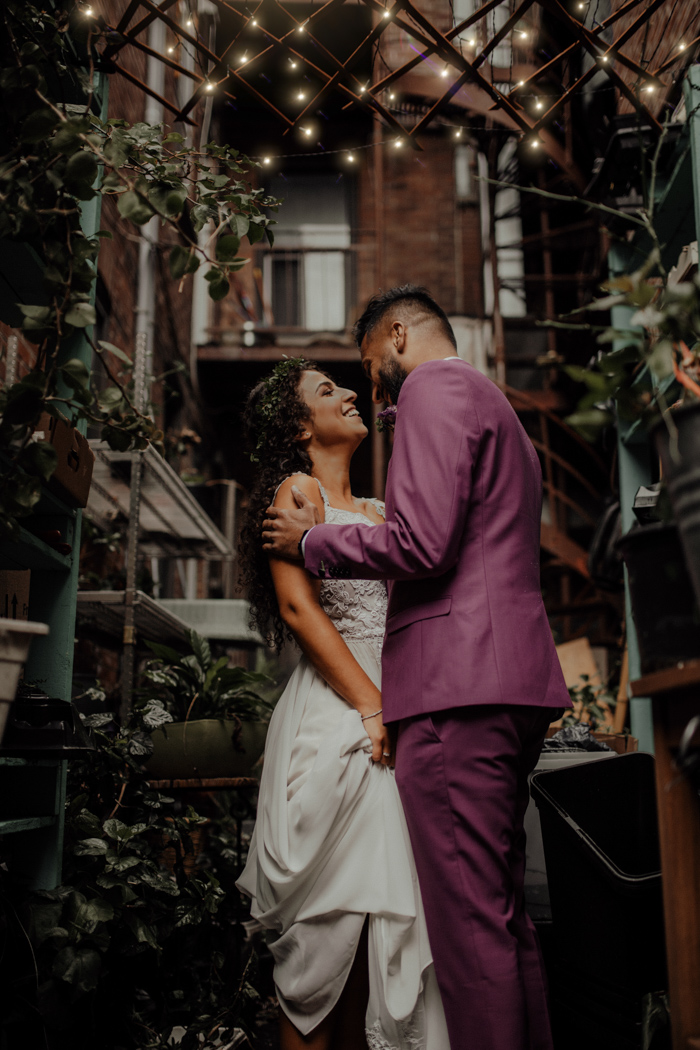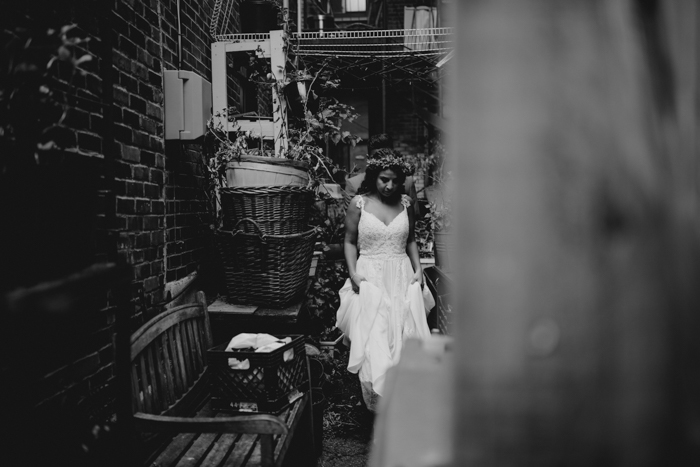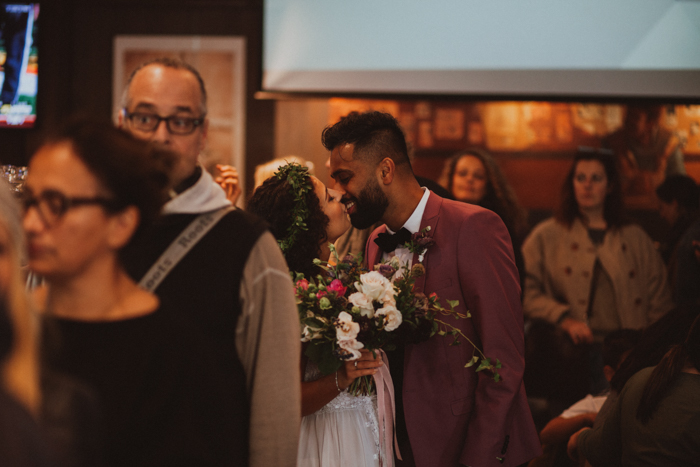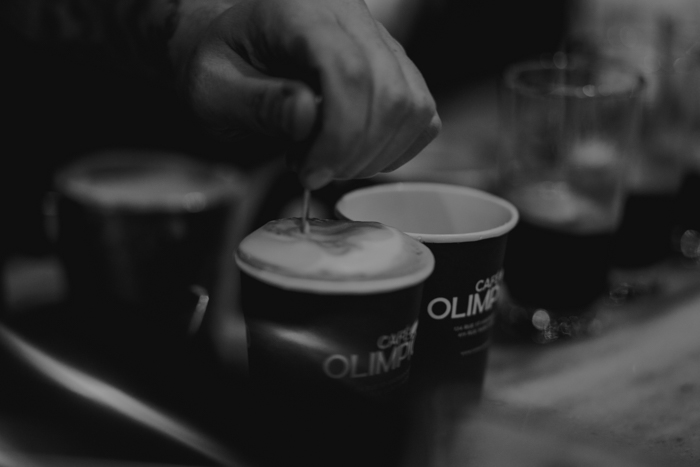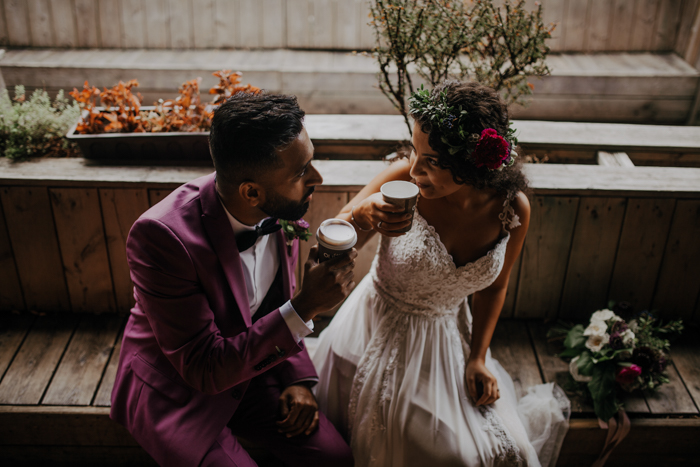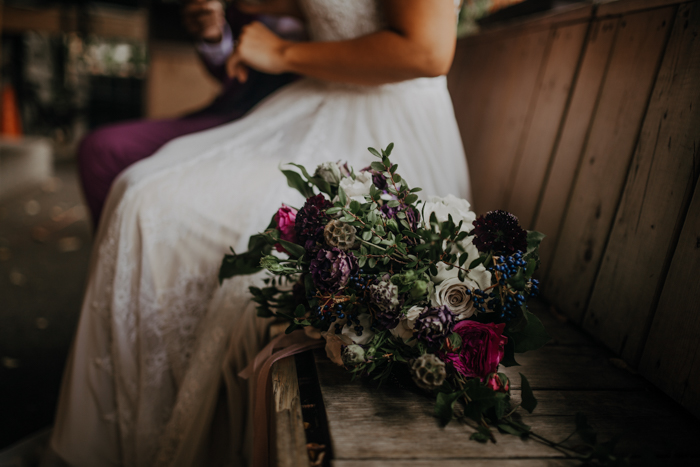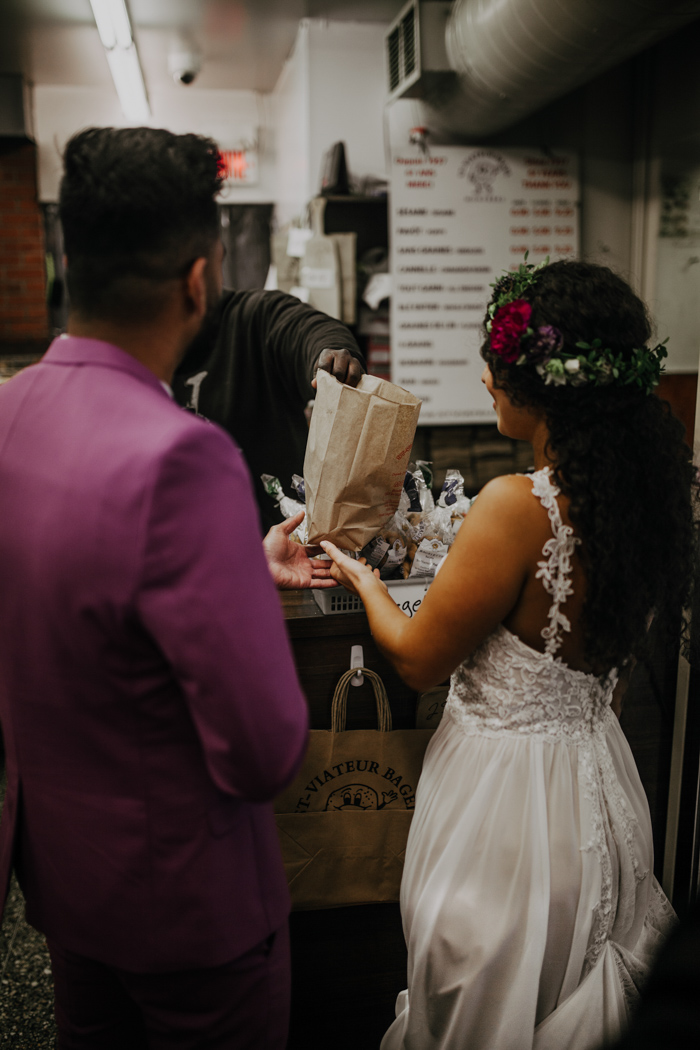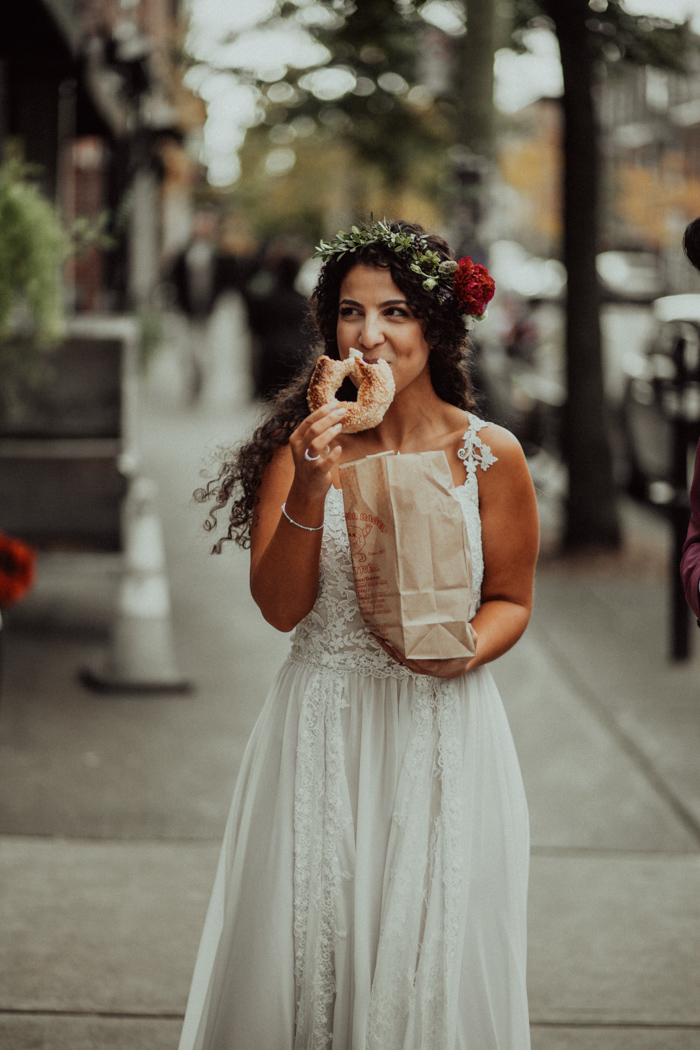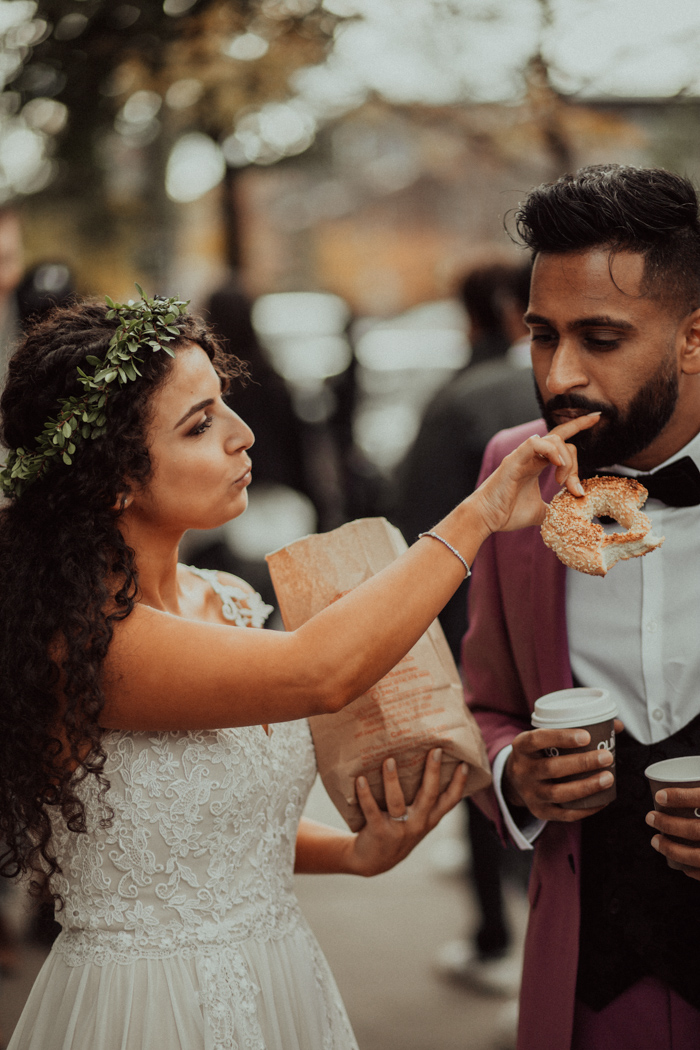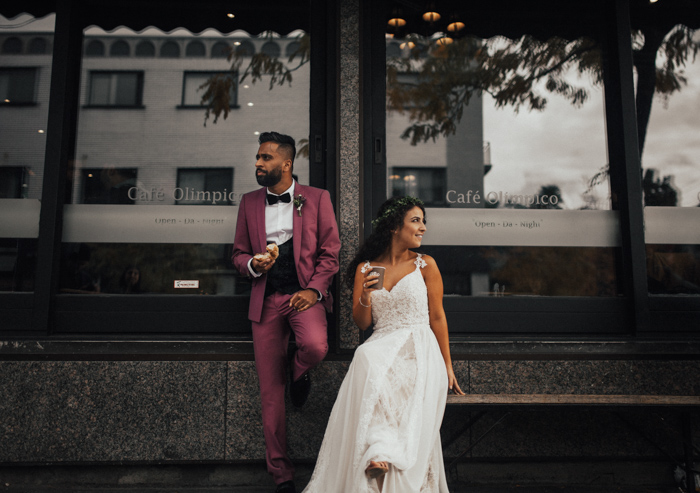 Our officiant, Pascale Charbonneau, gave us a memorable moment. We had the chance to personalize our rituals with what represented us. Each one of the rituals was emotional and touching. As each ritual was being performed, we felt a breeze of warm love blow through the venue from our guests.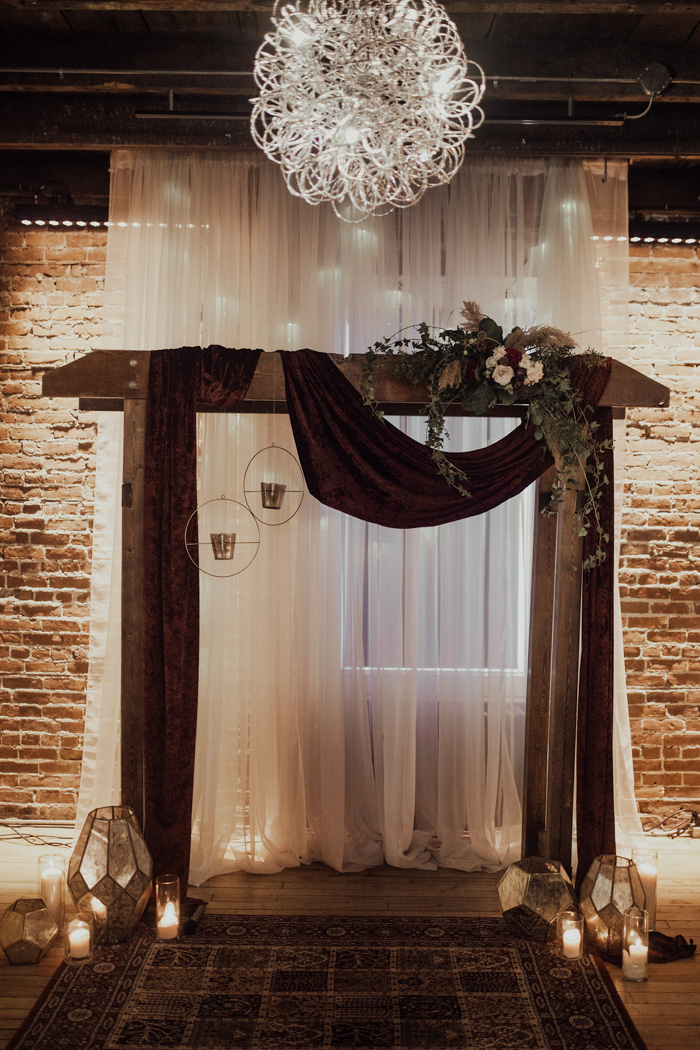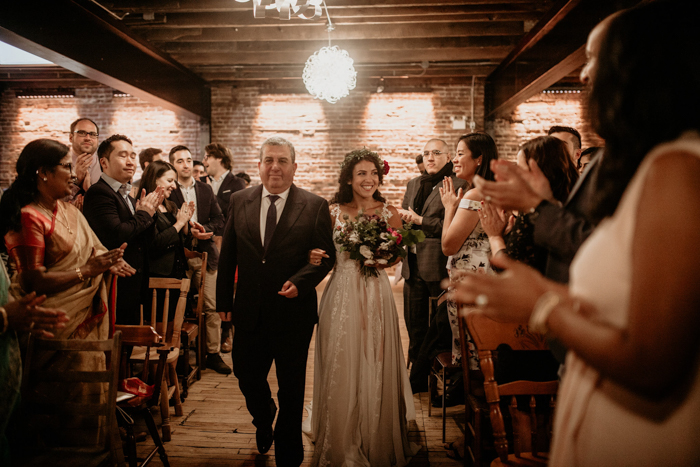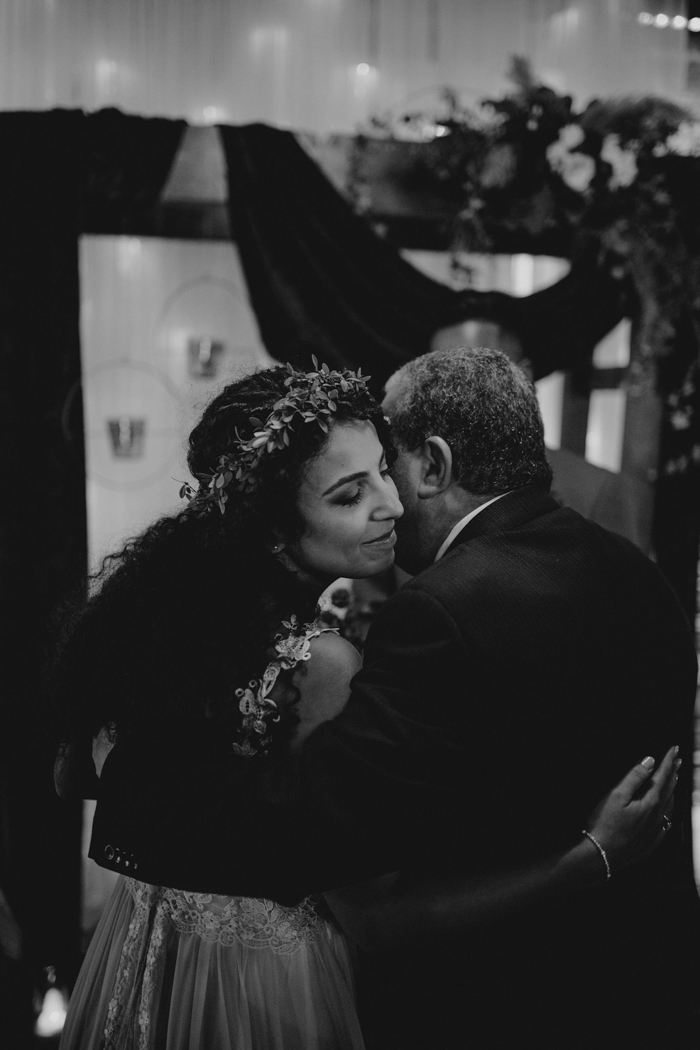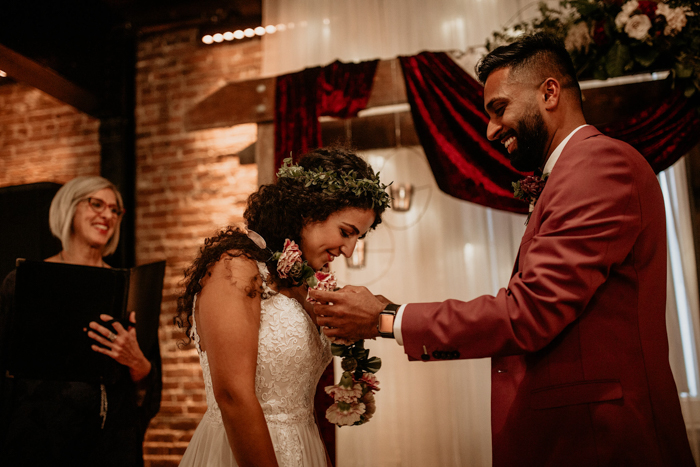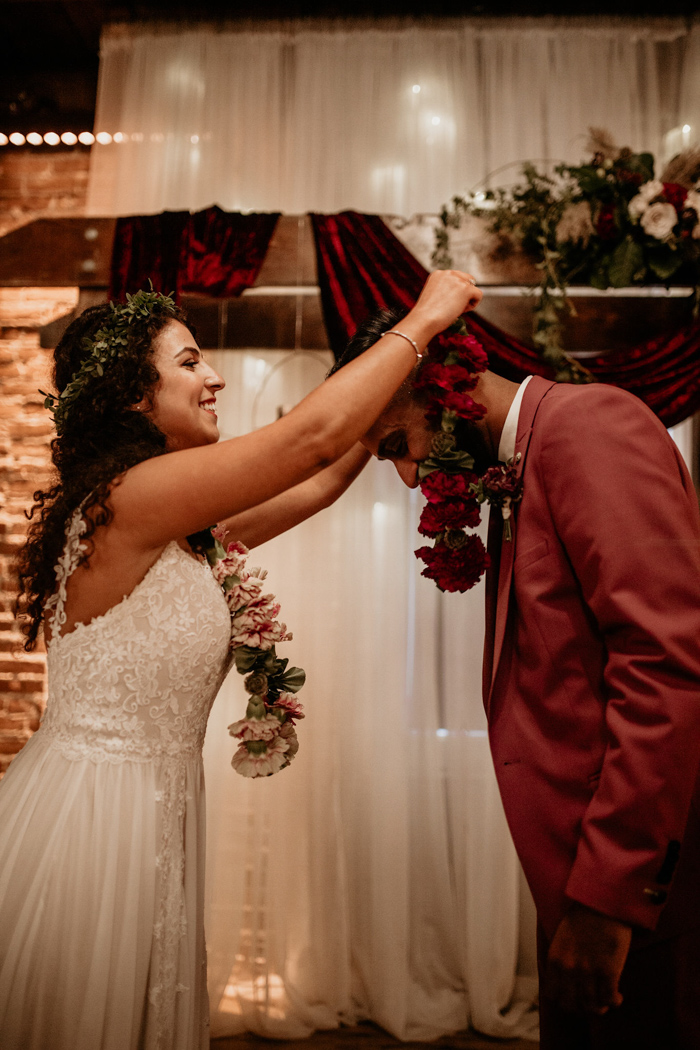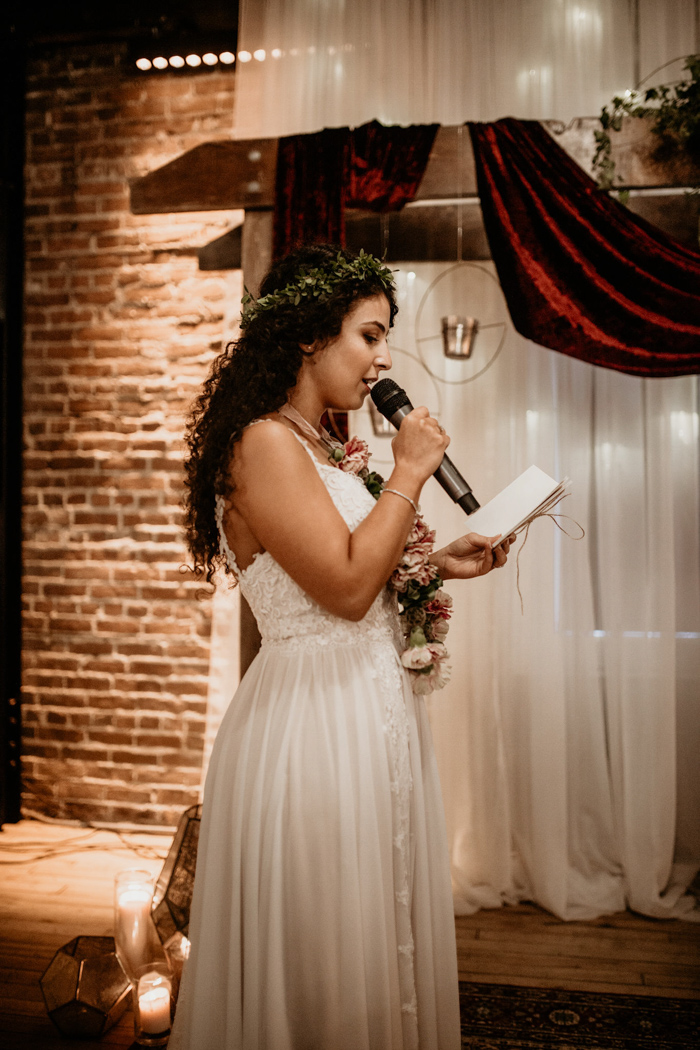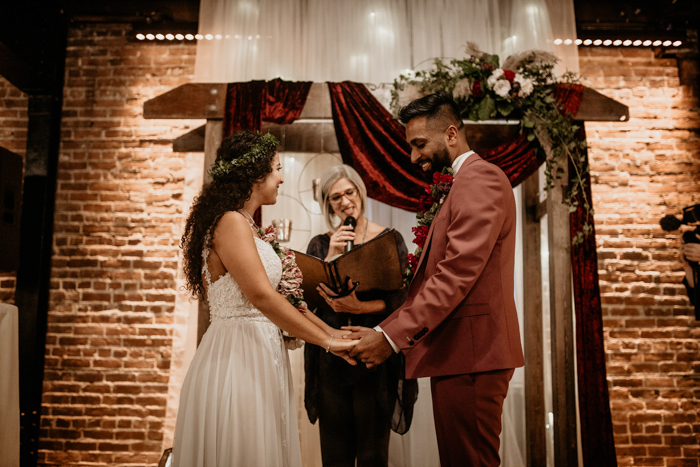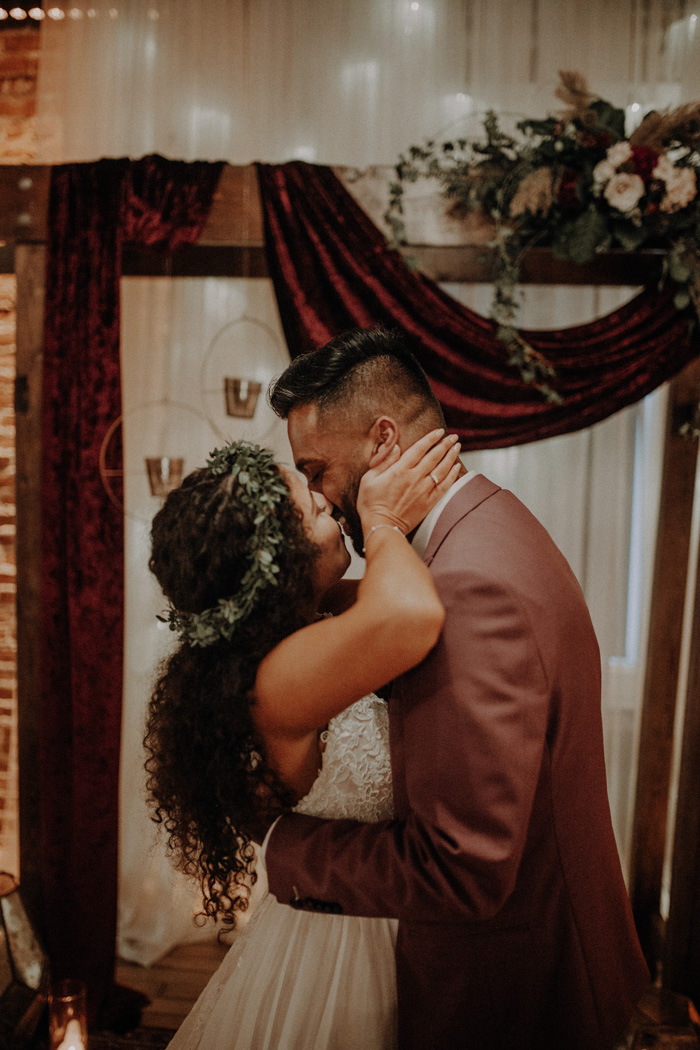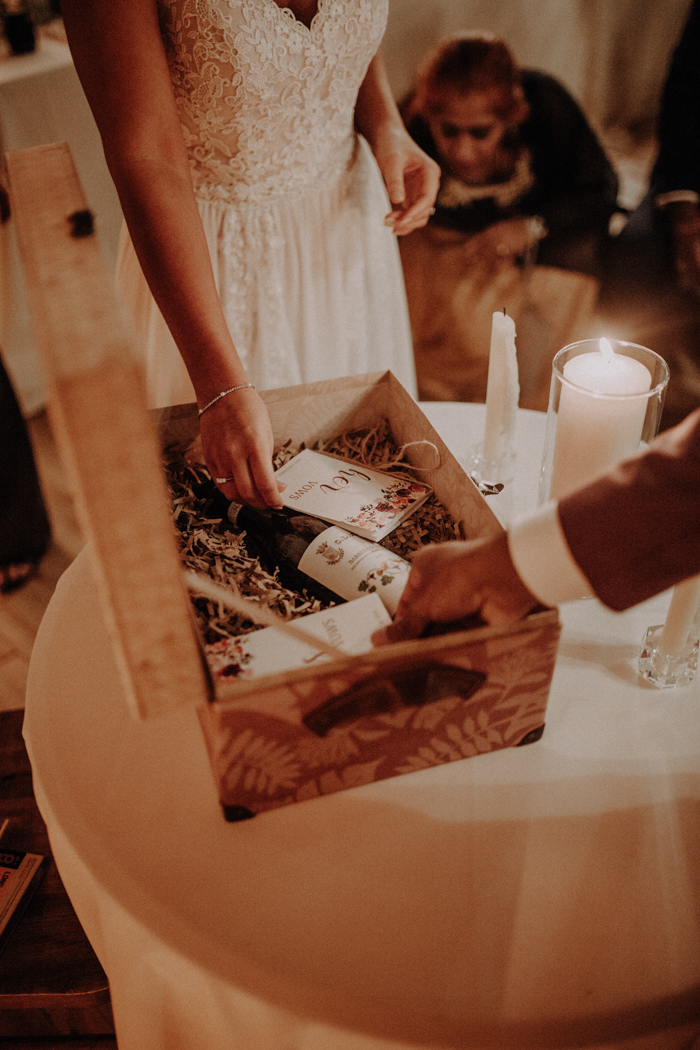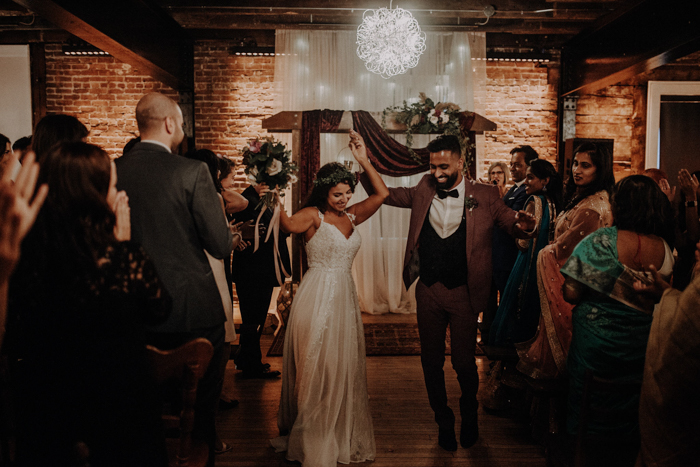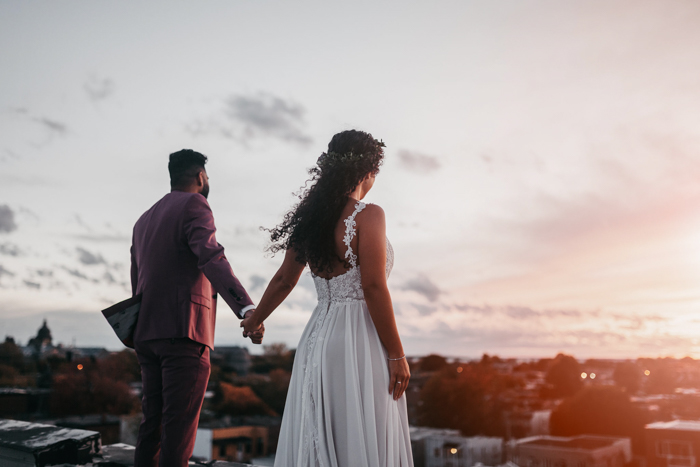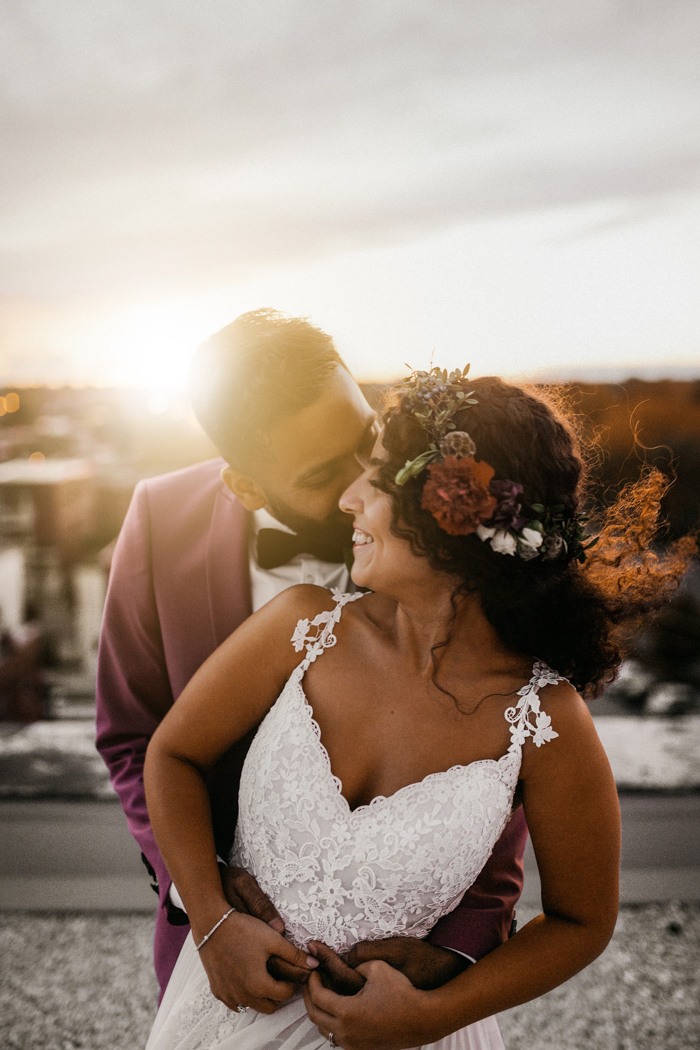 At the reception, each guest received a brown paper bag, tagged with their name. Inside was a pot of honey attached with a honey dip and a spice bottle (that looked like a prescription bottle) of sriracha salt. We also included a heart-shaped plantable seed tag. We wanted to offer something sweet, hence the honey. The prescribed bottle represented the bride as she is a pharmacist and the sriracha salt because the groom loves spicy food. The plantable seed tag was to represent a growing love.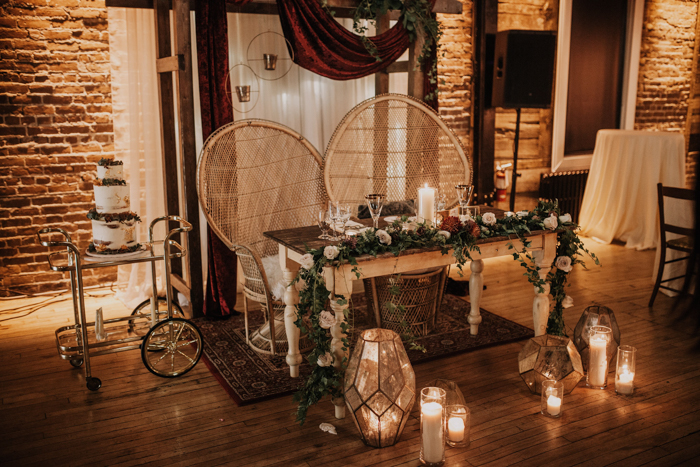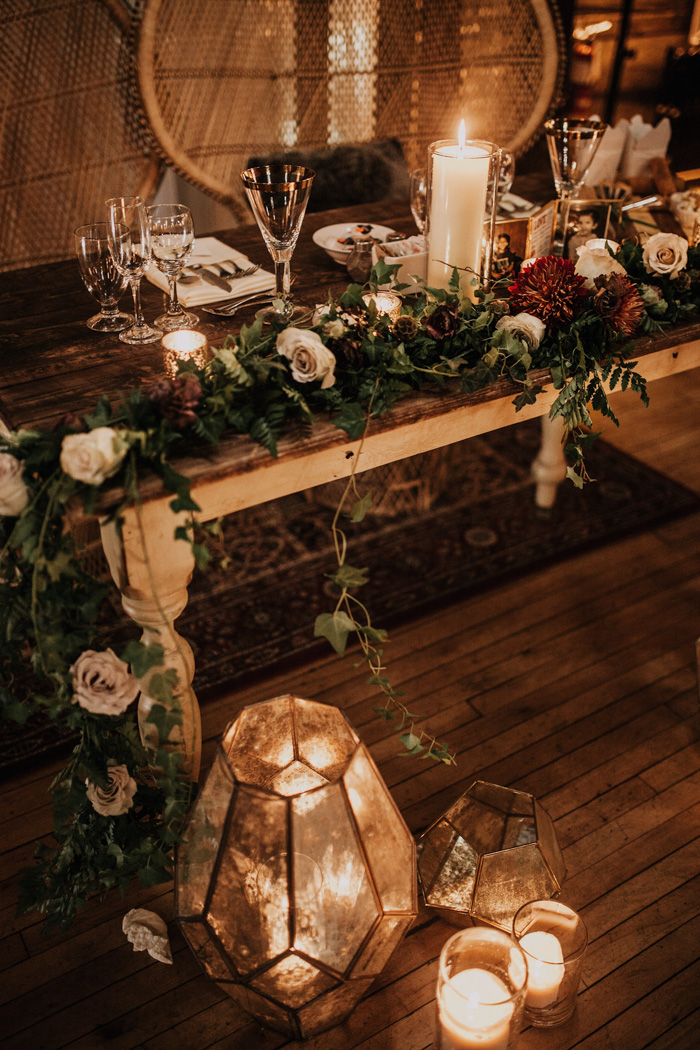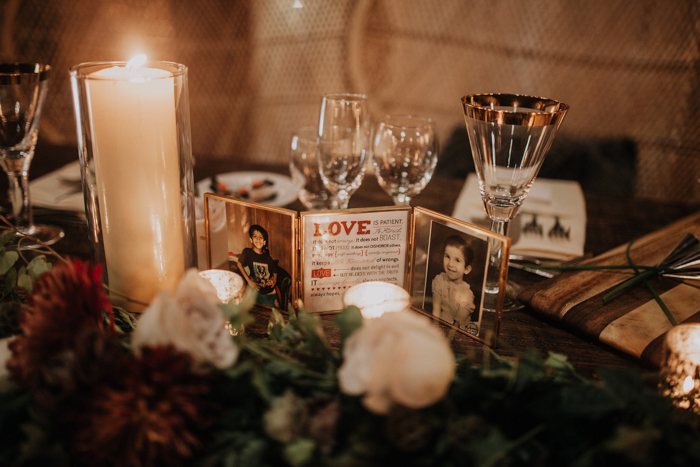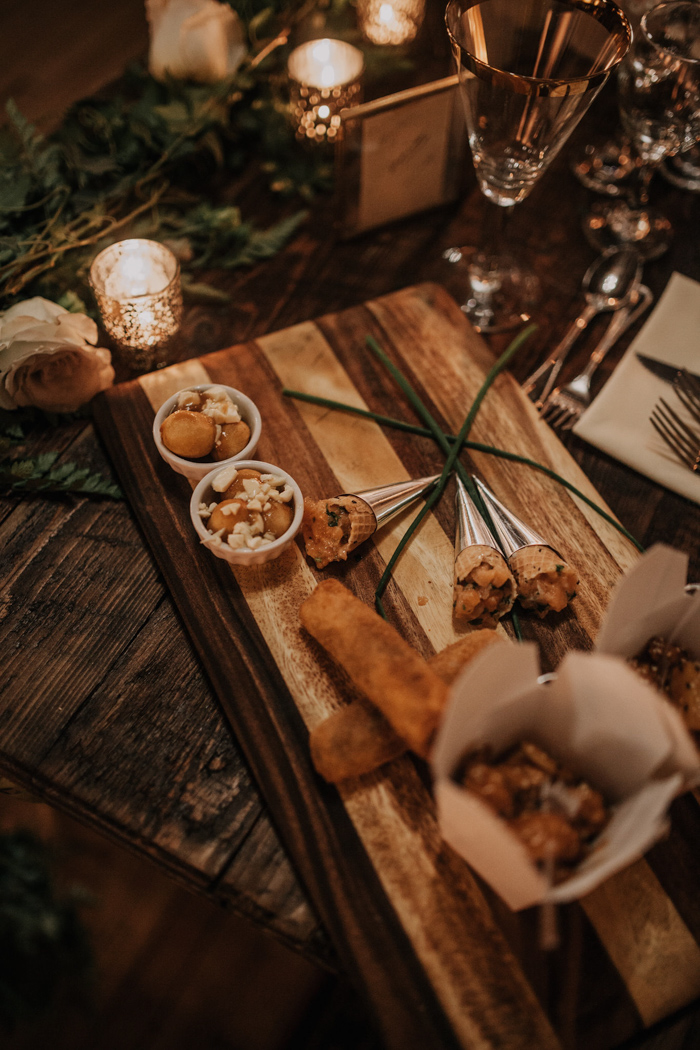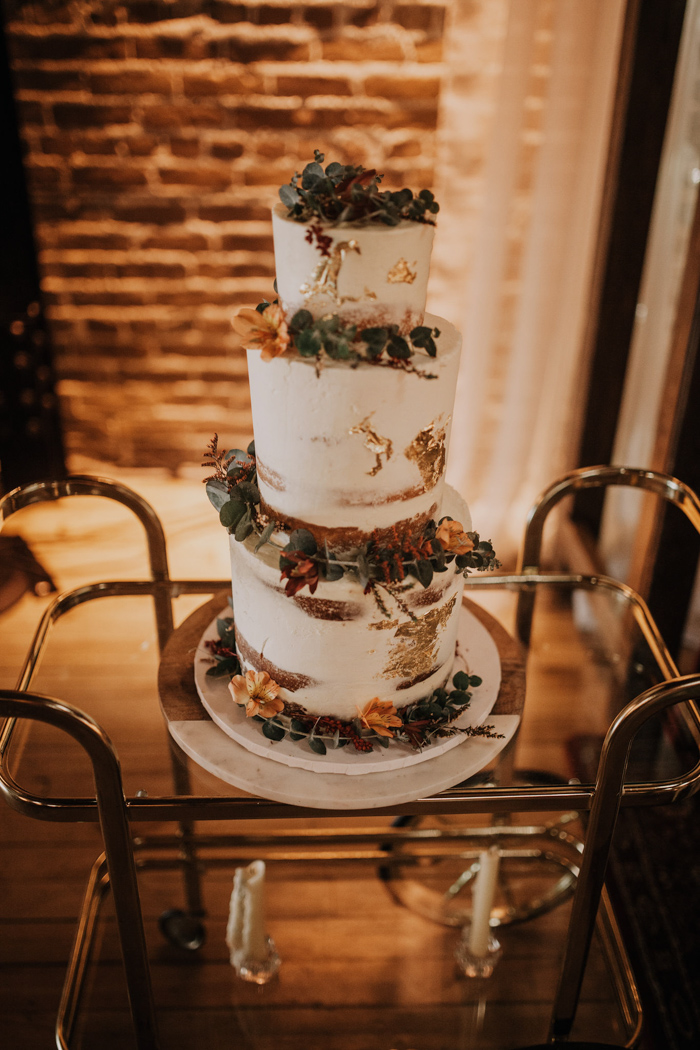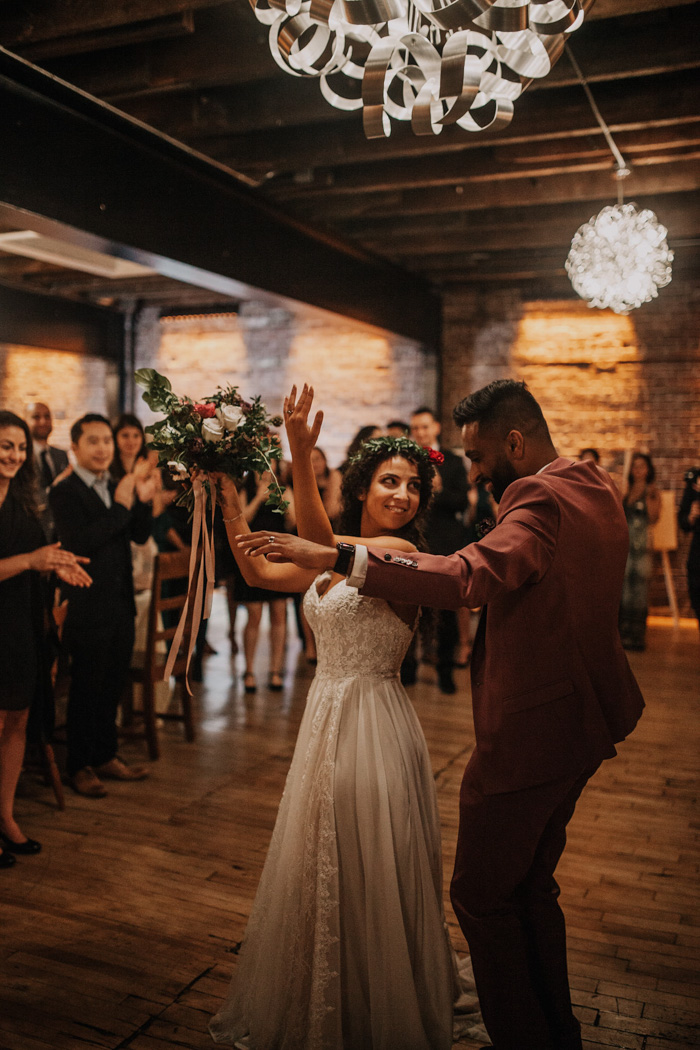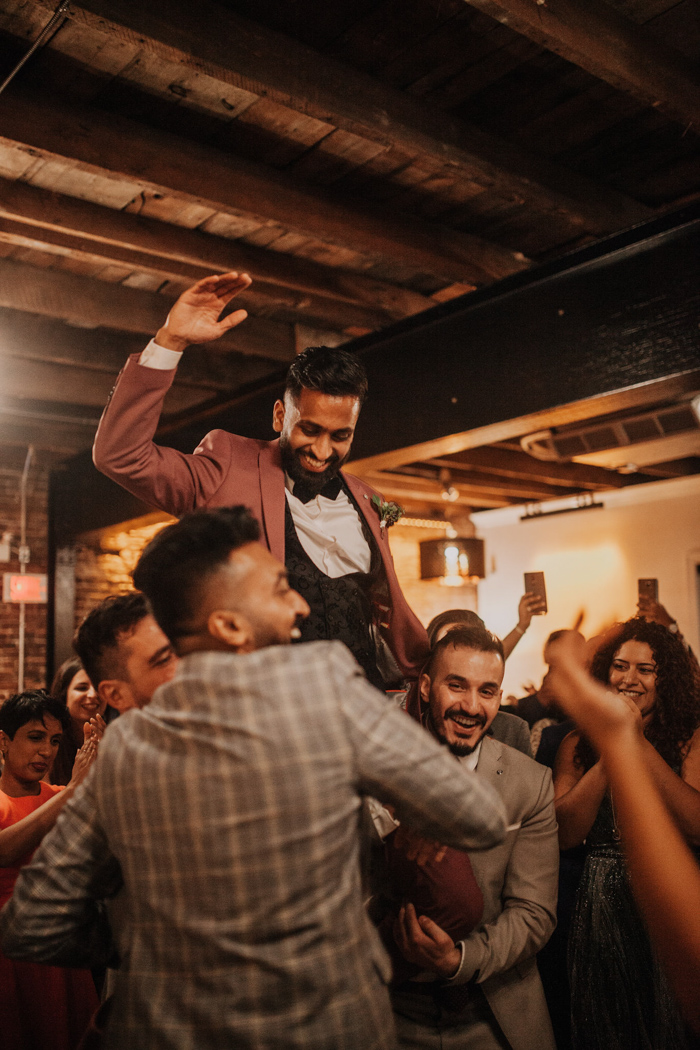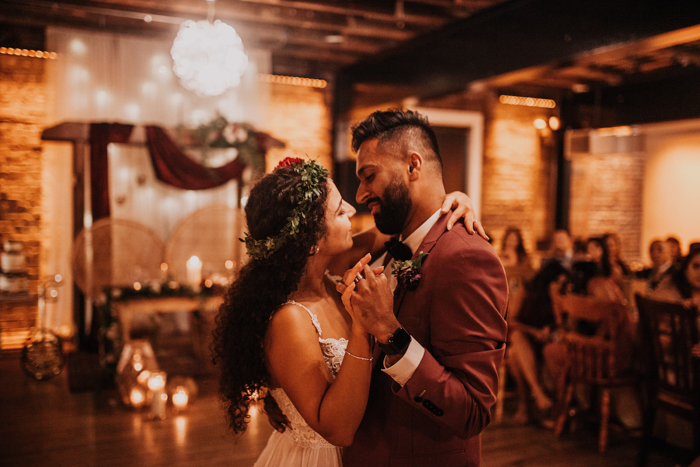 The bride prepared an amazing Indian choreography with the groom's siblings without his knowledge. She was meeting the siblings during her days off and when the groom was working and performed the surprise in front of him and all the guests during the reception.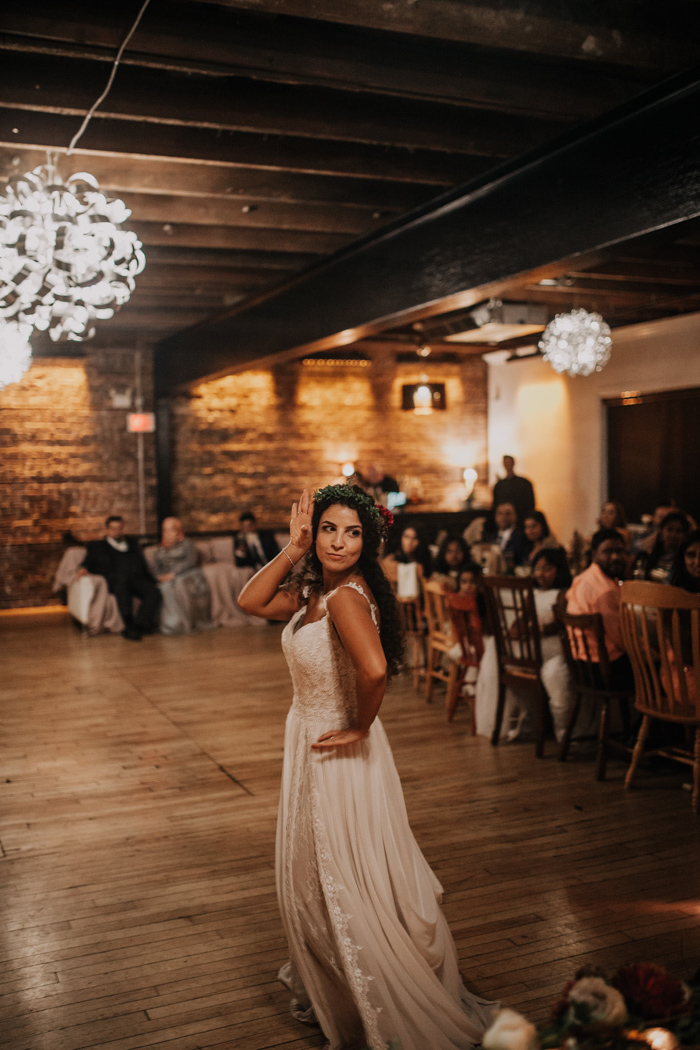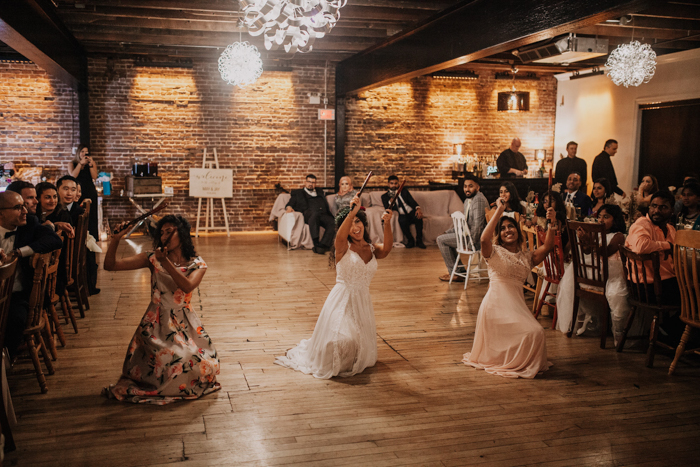 For the groom's surprise, he got a tattoo with their initials and a heart in the middle. He revealed right after the bride's dance. The groom also used to play violin in high school but stopped playing for 13 years. For the wedding, he decided to learn Coldplay's "Sky Full of Stars," and Bruno Mars' "Marry You."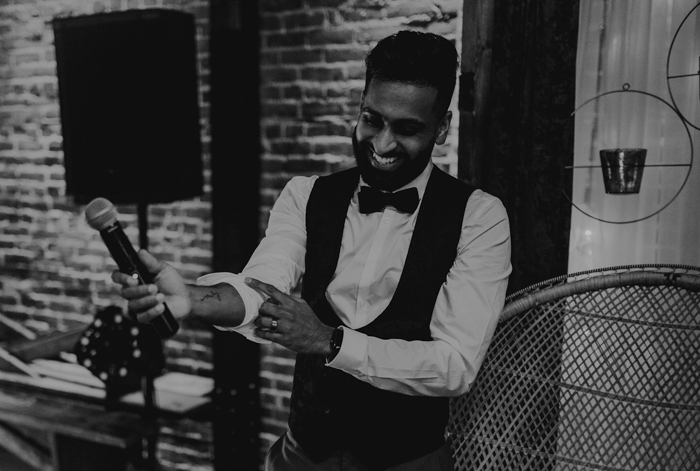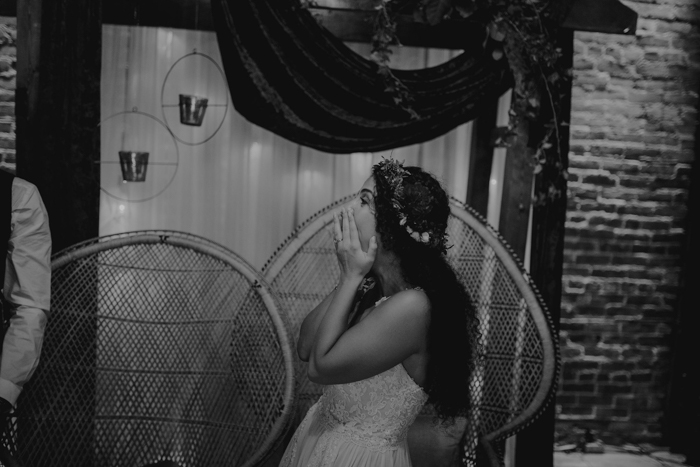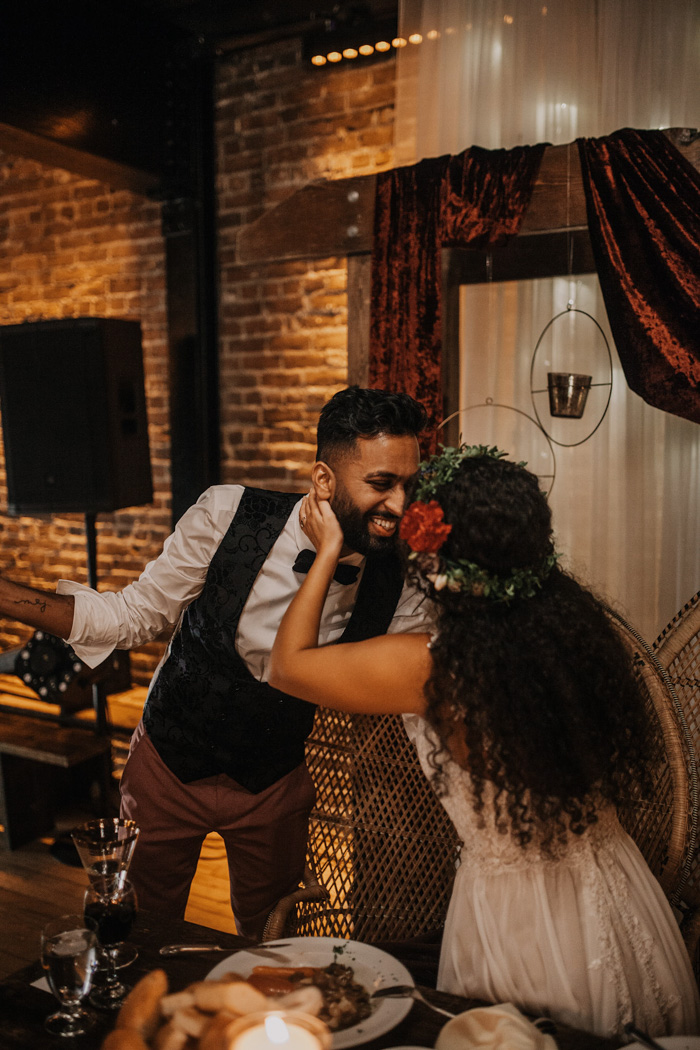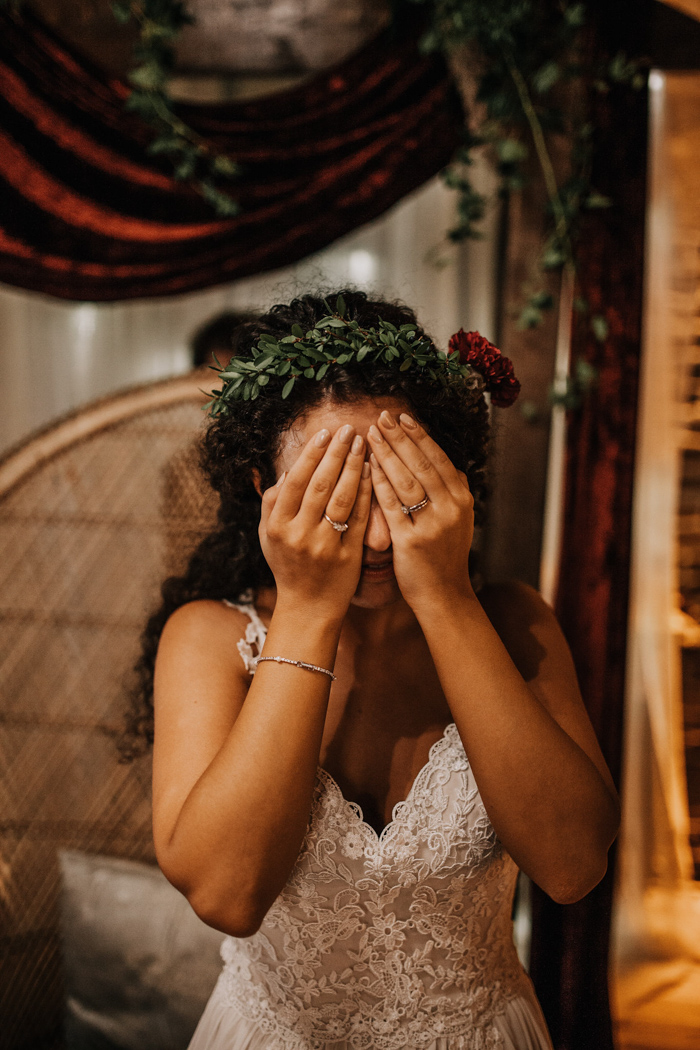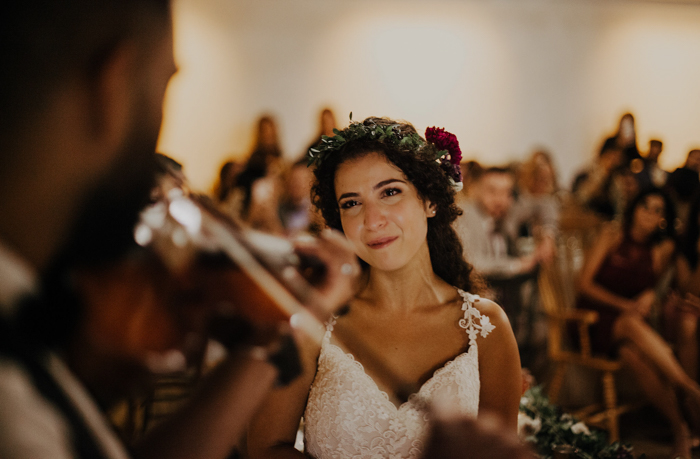 Congratulations to May and Jeyakrishna, and a special thanks to Le Coeur Bohème for sharing this beautiful Canvas Montreal wedding! Want to see more from these talented planners? This folksy Quebec wedding at La Maison Bohème is positively enchanting!