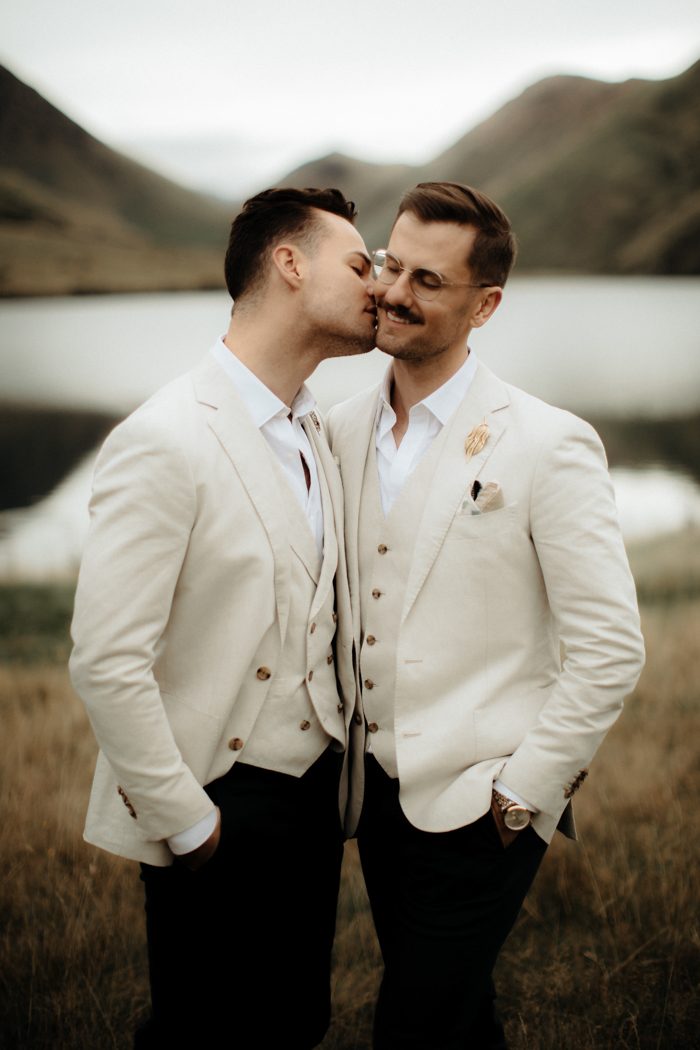 Our wanderlust is off the charts today thanks to Daniel and Tyson's intimate, wild, and impeccably designed New Zealand wedding near Moke Lake. This stylish couple infused a free-spirited Bedouin vibe into their stripped-back elegant look with a stretch tent, Persian rugs, rose petals, tall grasses, and a combination of brass and wood accents — and the result was simply stunning. We adore that these grooms chose white linen suit jackets from MJ Bale for a modern twist on classic wedding attire and that they carried that same free-spirited vibe into their girls' look with black dresses from Montique Clothing and sand-colored rose bouquets designed by Downies Flowers. These photos from Chasewild are just as stunning as the wedding itself and truly captured the joyous, heartfelt, and carefree feeling of this inspirational wedding!
The Couple:
Daniel and Tyson
The Wedding:
Ben Lomond Station, Moke Lake, Queensland, New Zealand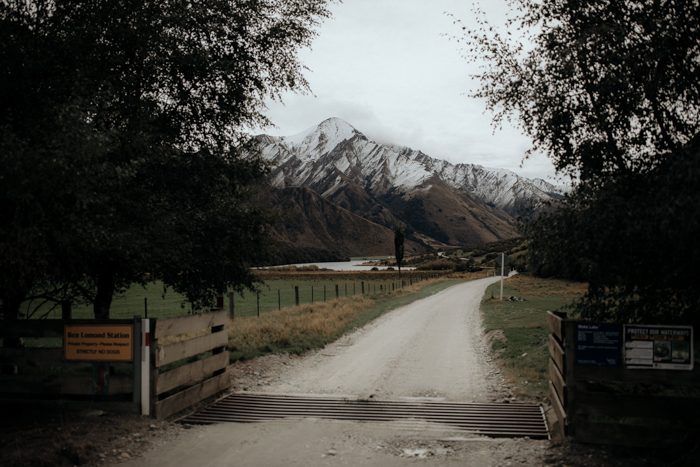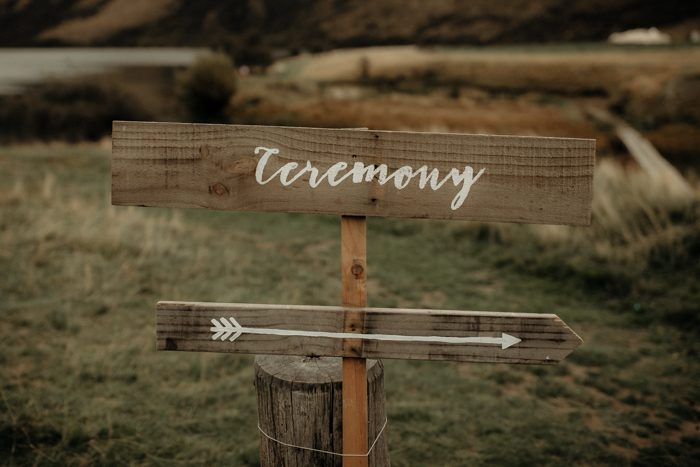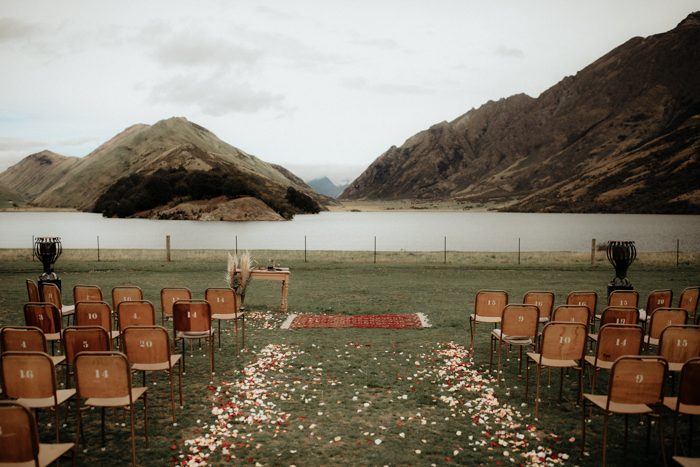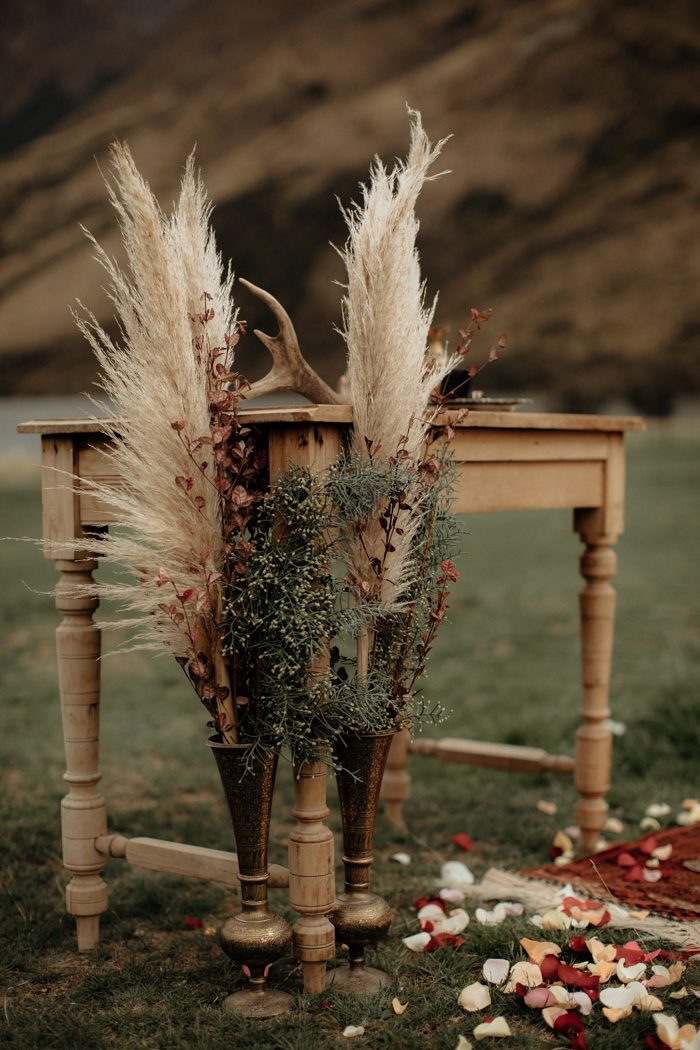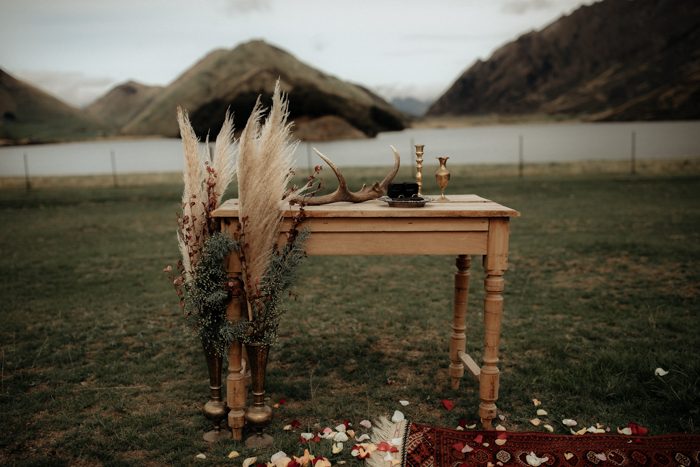 The nerves and butterflies while driving to Moke Lake weren't anticipated. Greeting our wedding party before walking the field to the ceremony had an emotional but hushed excitement. But once we started the long traverse across the field, we felt all nerves and prior stress leave us, and we were filled with peaceful calmness as we walked to be greeted by 50 of our most loved friends and family.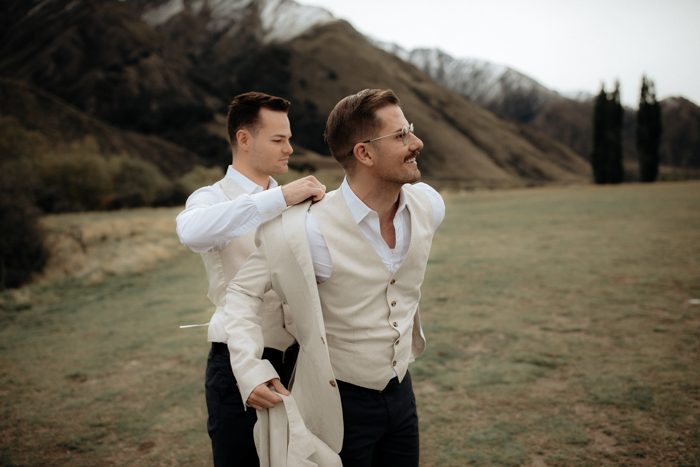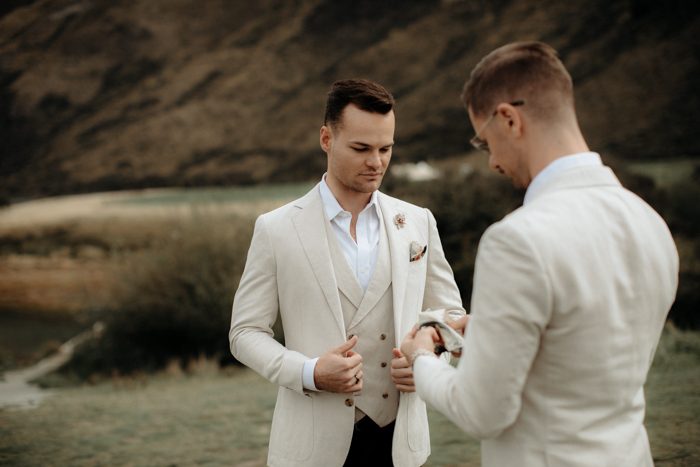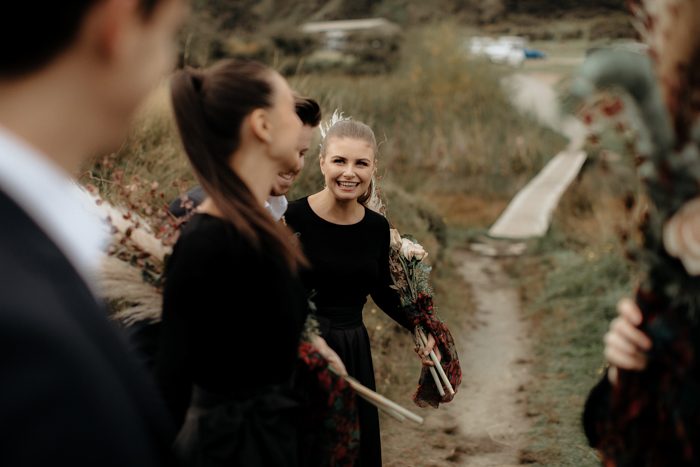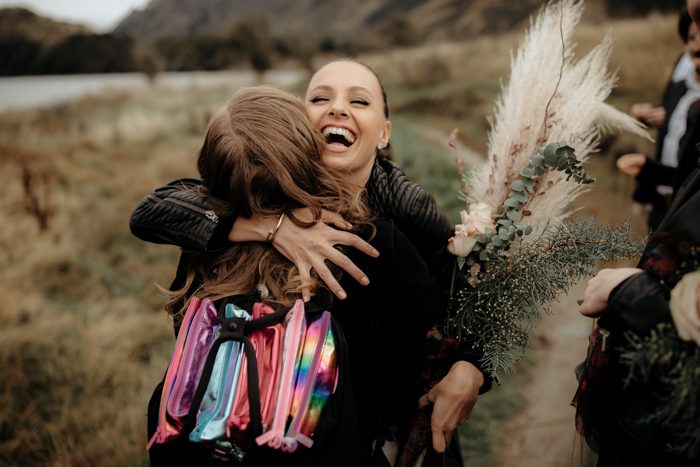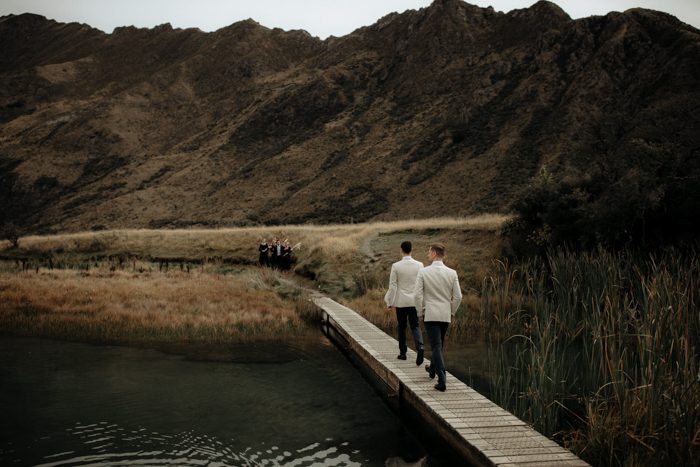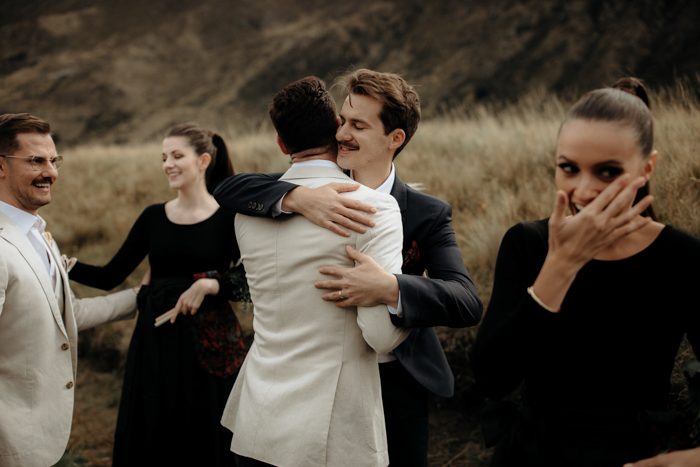 We love design, both graphic and interior. It runs in the family. So it was important to us that literally everything about our wedding was hand selected and curated by us. All invites, menus, and our save the date were designed by us.

 We're really proud of how we styled our wedding party. For the girls especially, we wanted to avoid a typical wedding look. We wanted elegant lines, and we felt black would accentuate their features, skin, and necklines. It also highlighted the flowers and setting.

 The color of the roses we used in their bouquets are called "quicksand," and they are ridiculously gorgeous.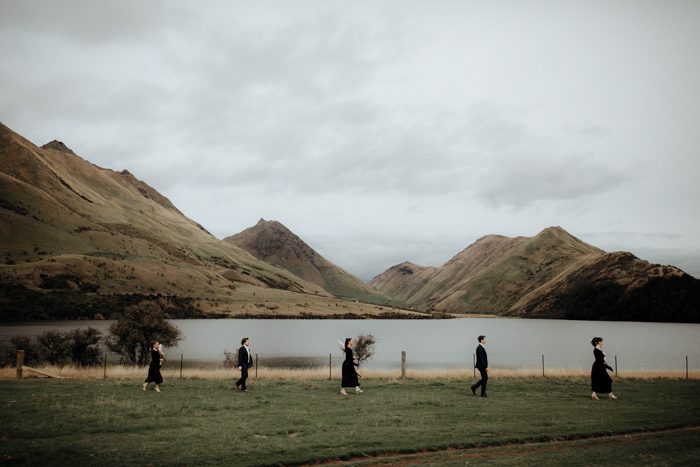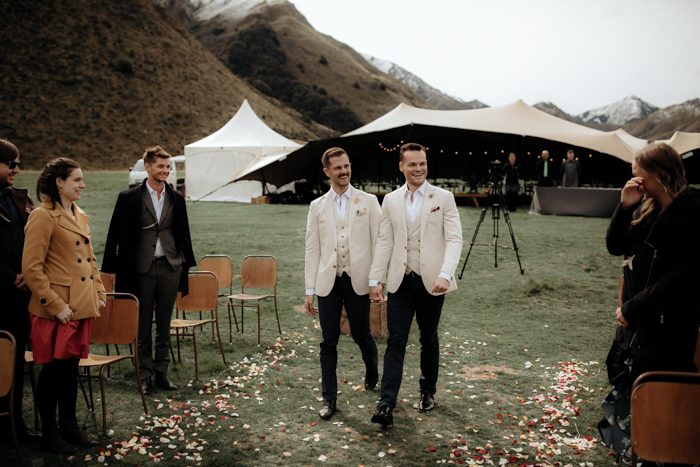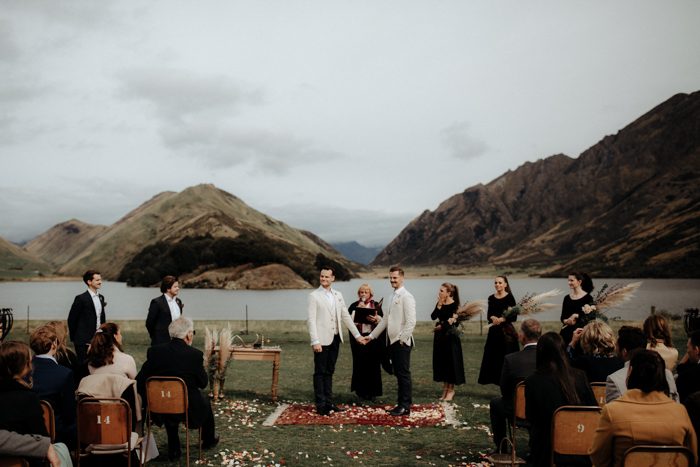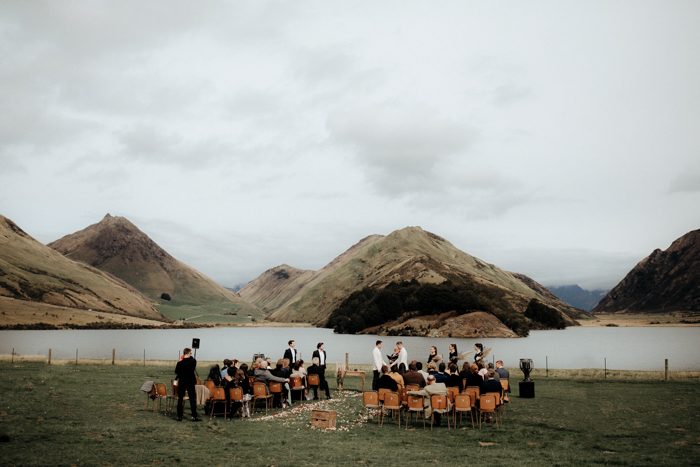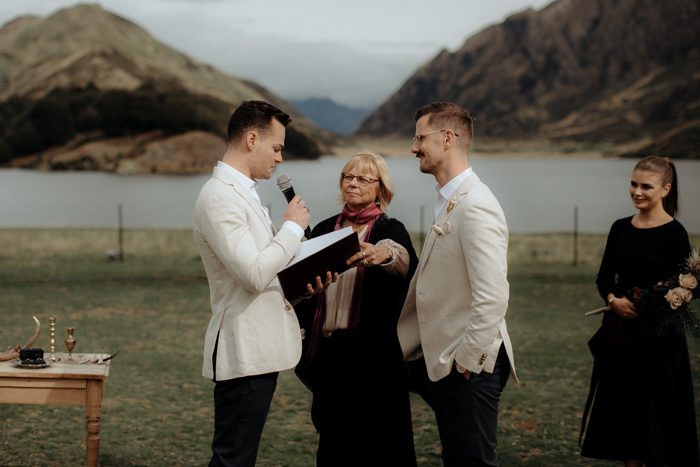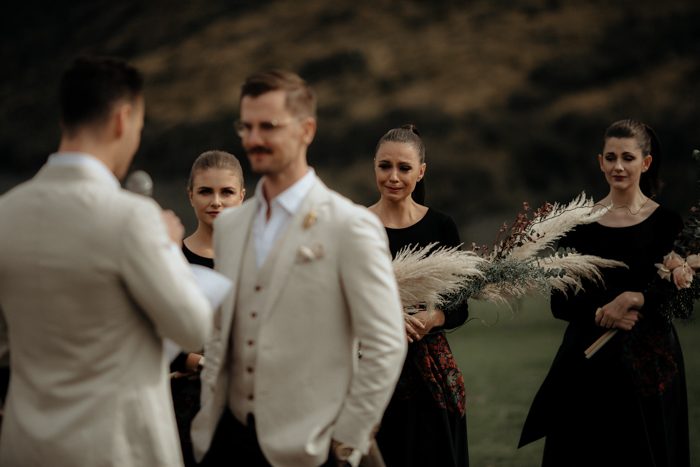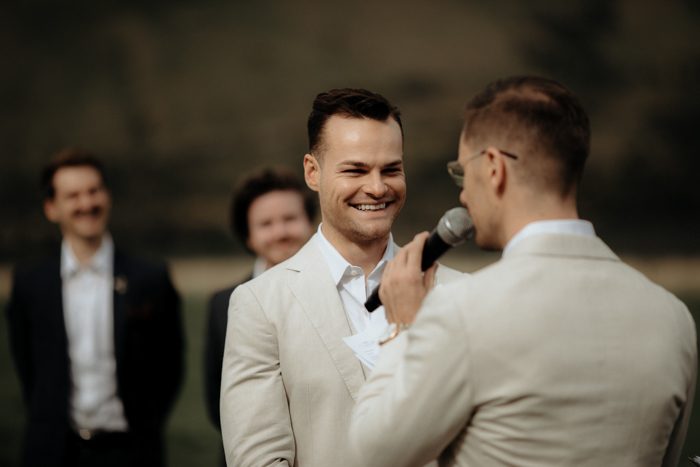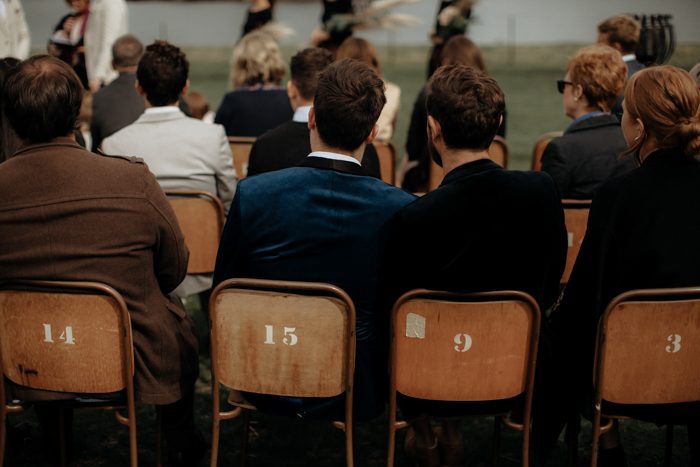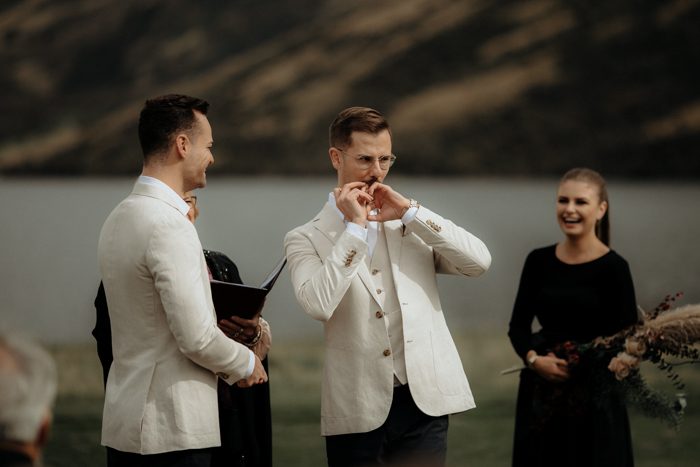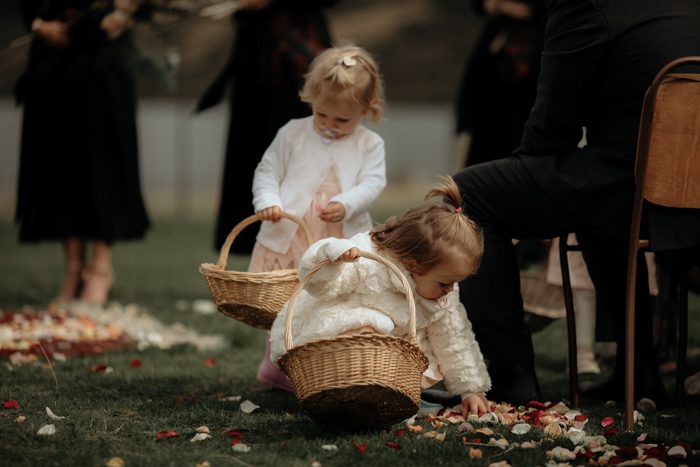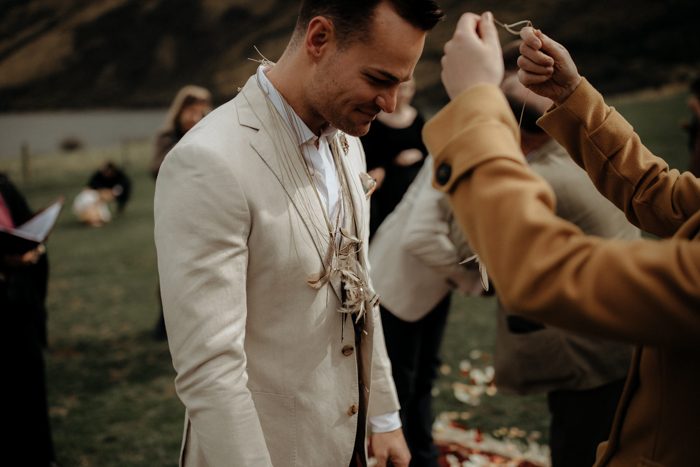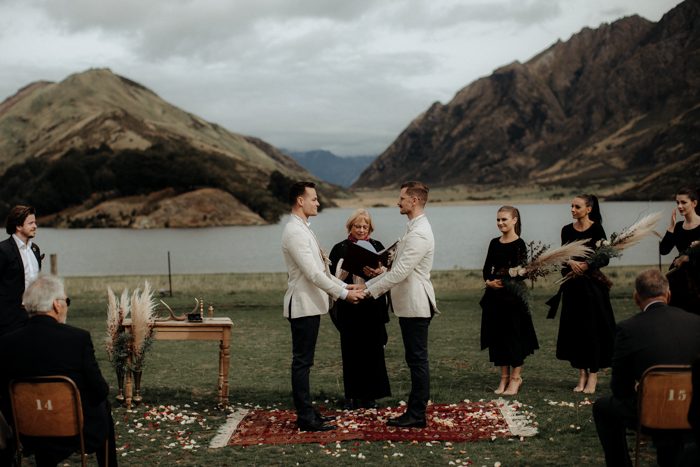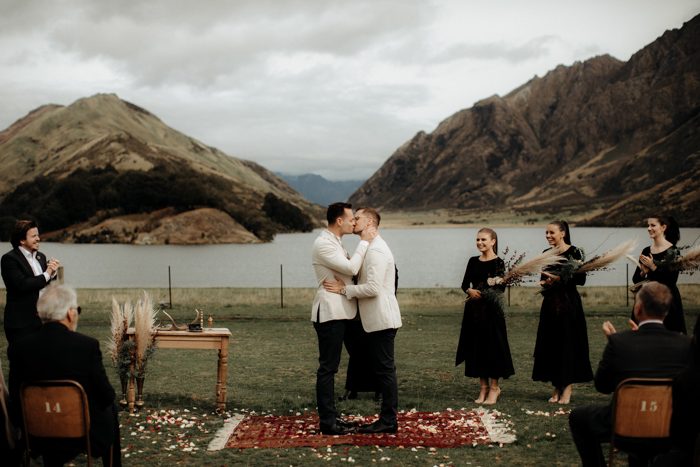 Processional – "The Light" by Sara Bareilles
Recessional – "For Once in my Life" by Stevie Wonder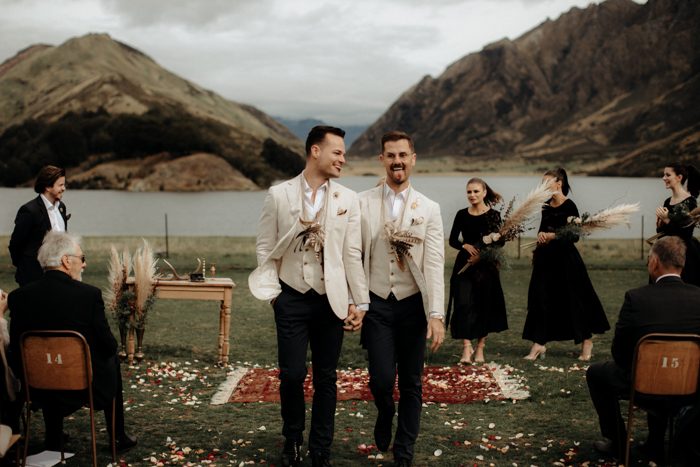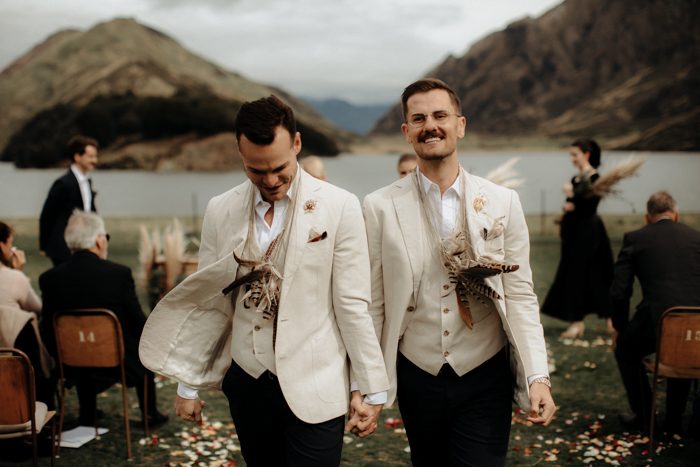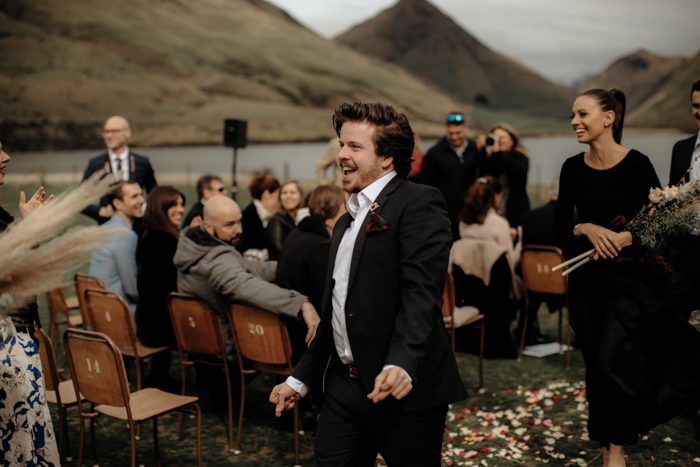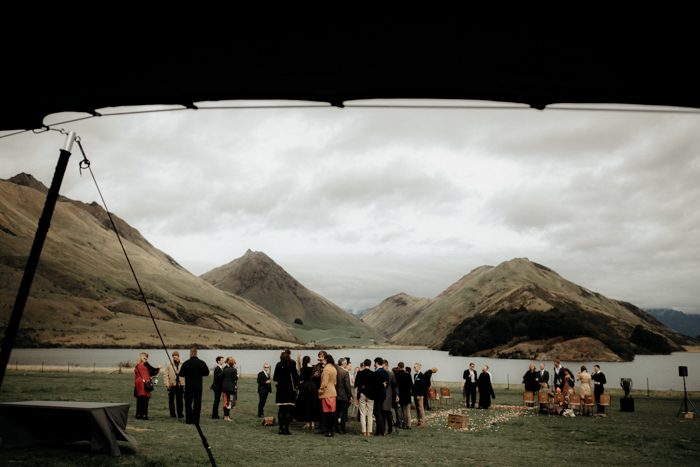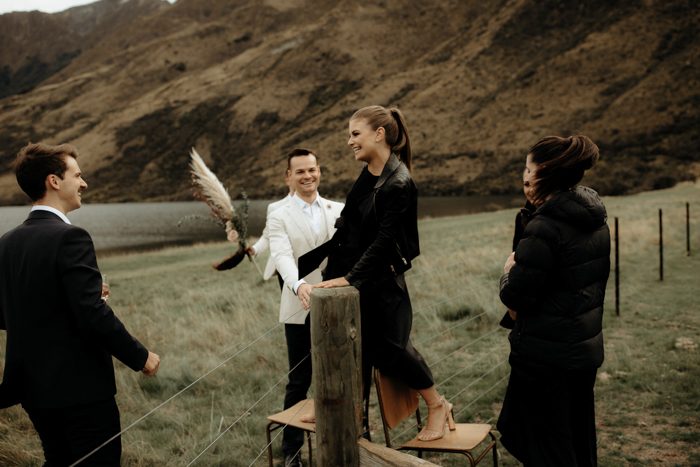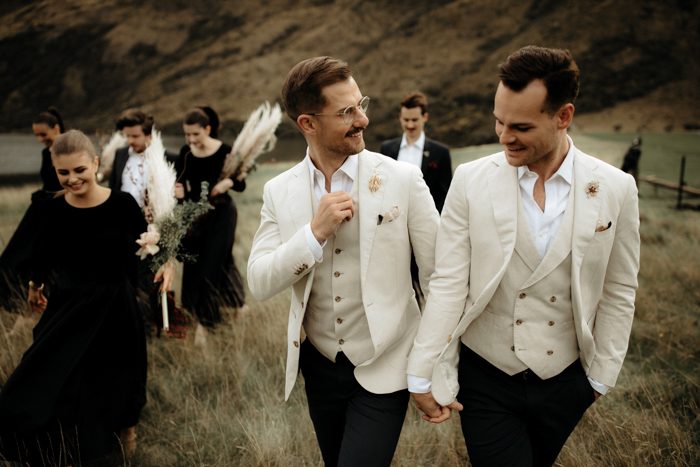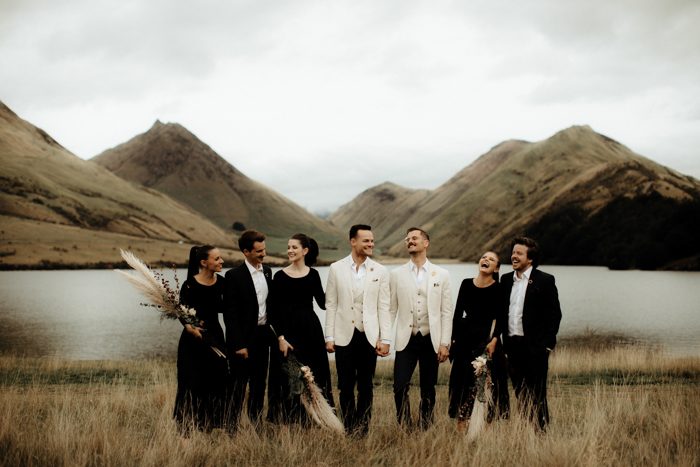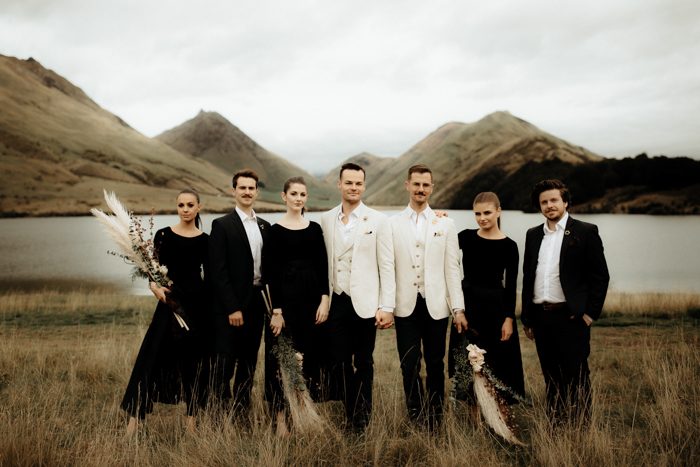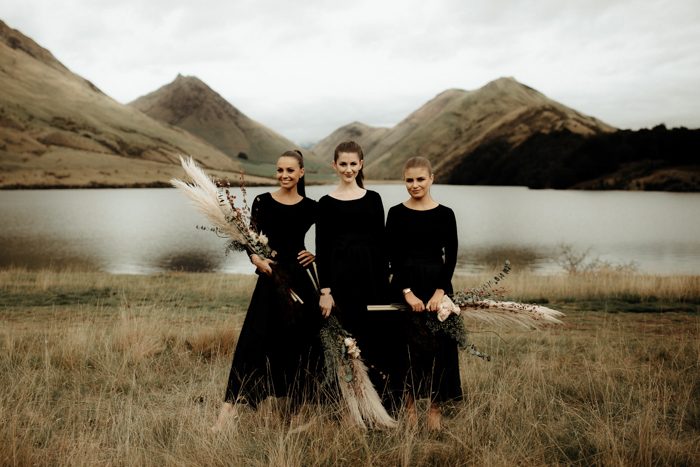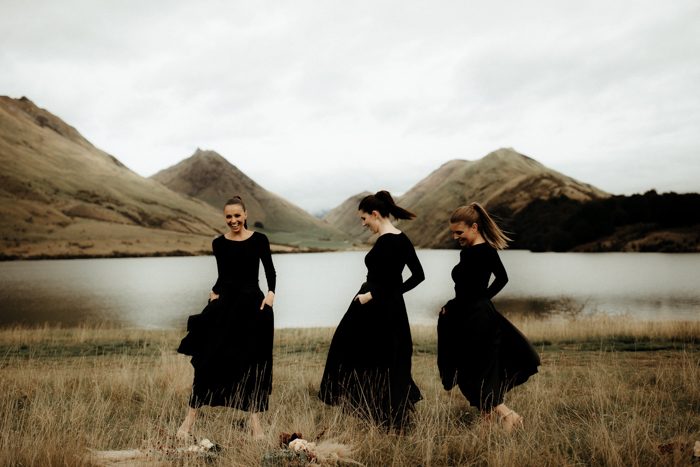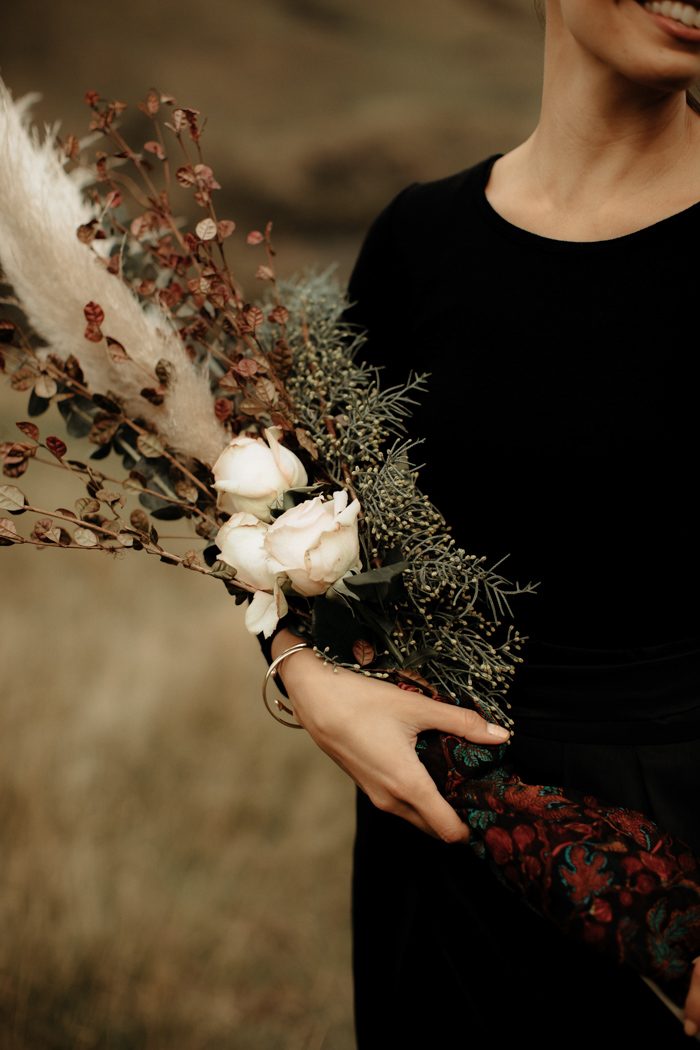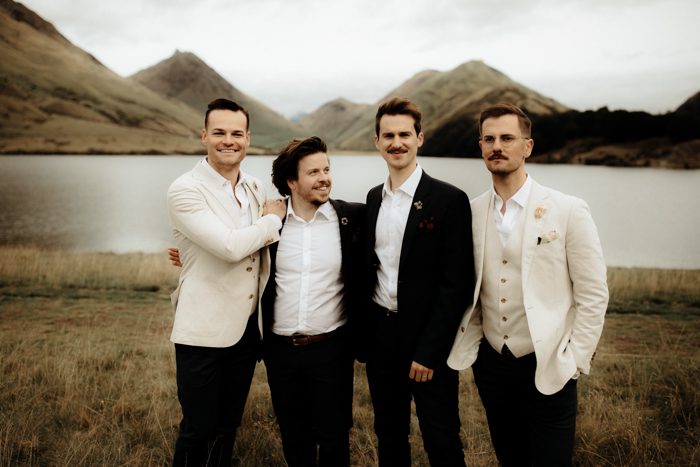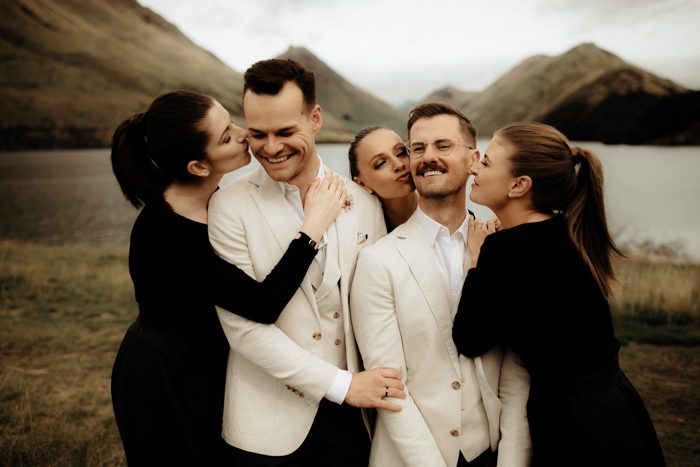 The day before the wedding, when everything was due to be set up, a freak weather system passed through. It was only March, but our guys who set up our tent (heroes) did so in the snow. One thing we learned is that having no phone reception at the location of your wedding is seriously tricky. With one freak turn of the weather, months of planning and design was literally about to all go down the drain. But, in the end, it made our actual wedding day that much more special.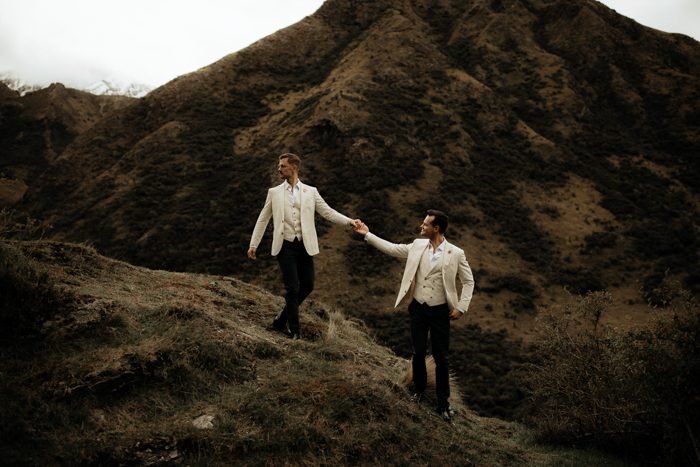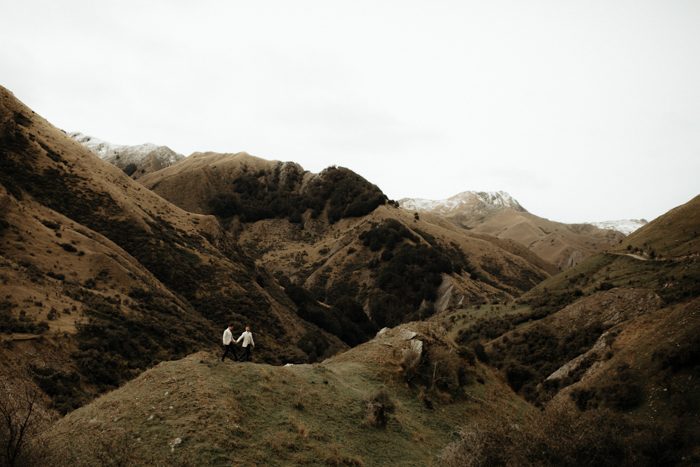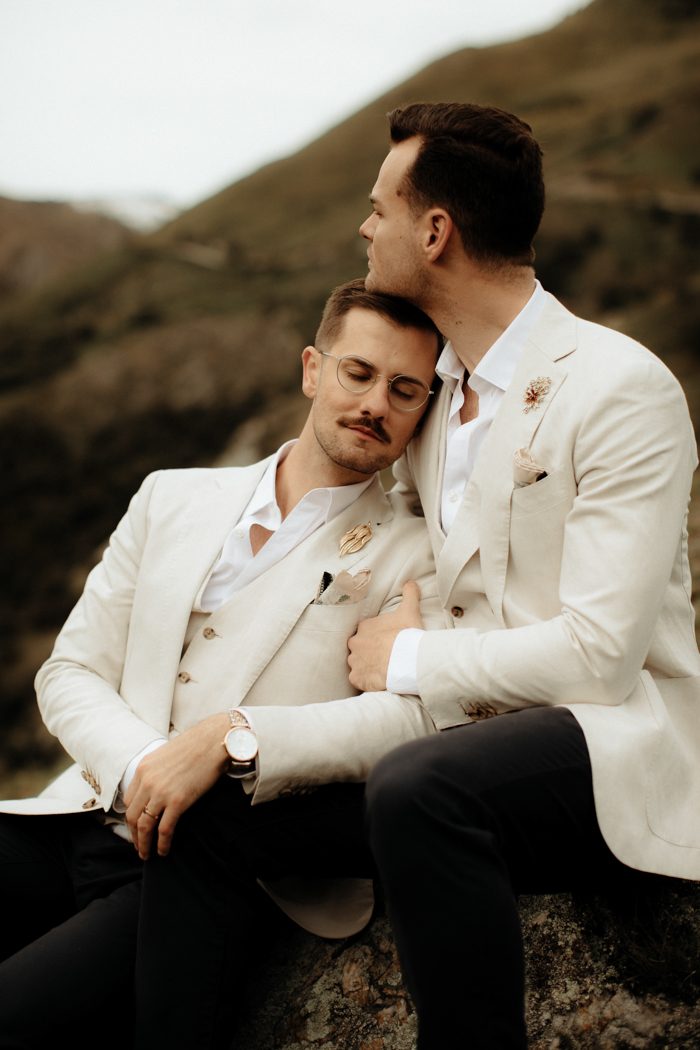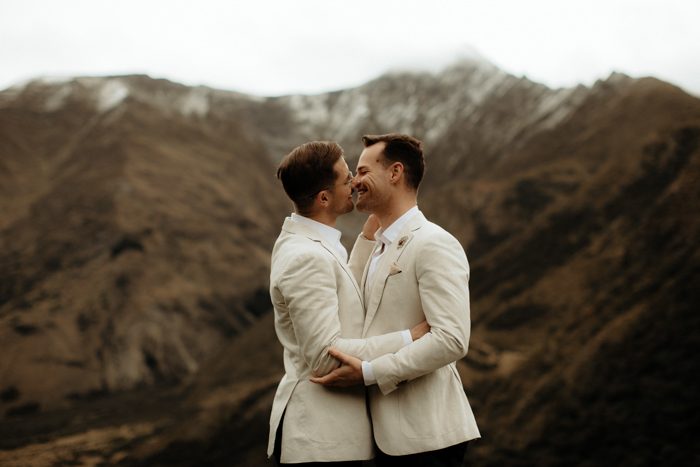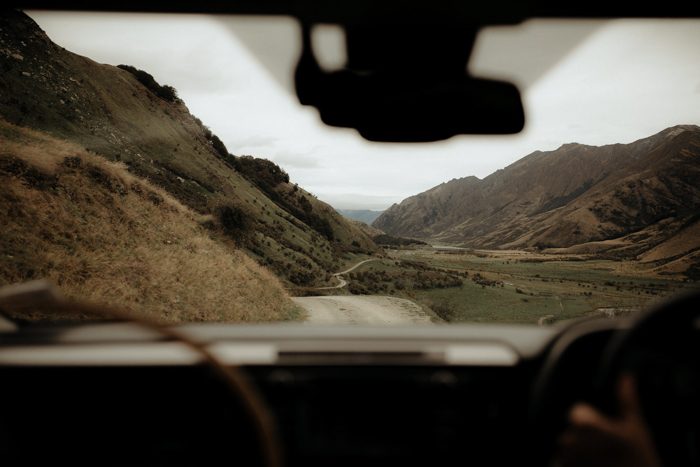 As gay men, we've walked a very long and difficult journey to get to where we are, and that was recognized in a very emotional and joyous day.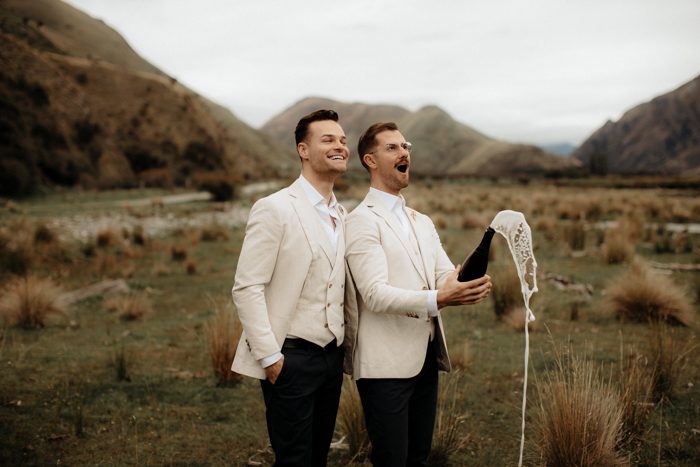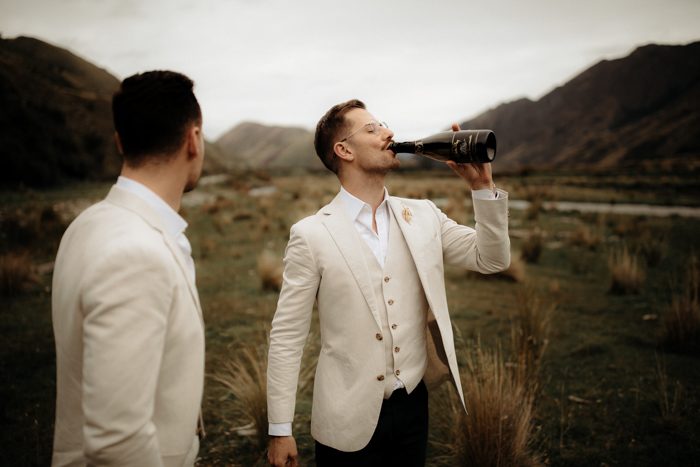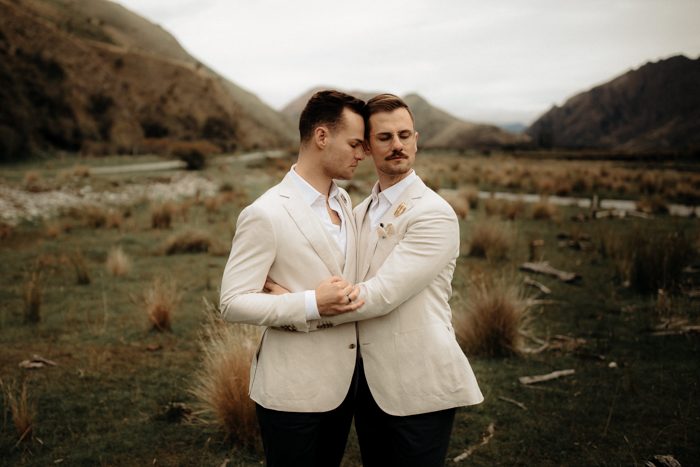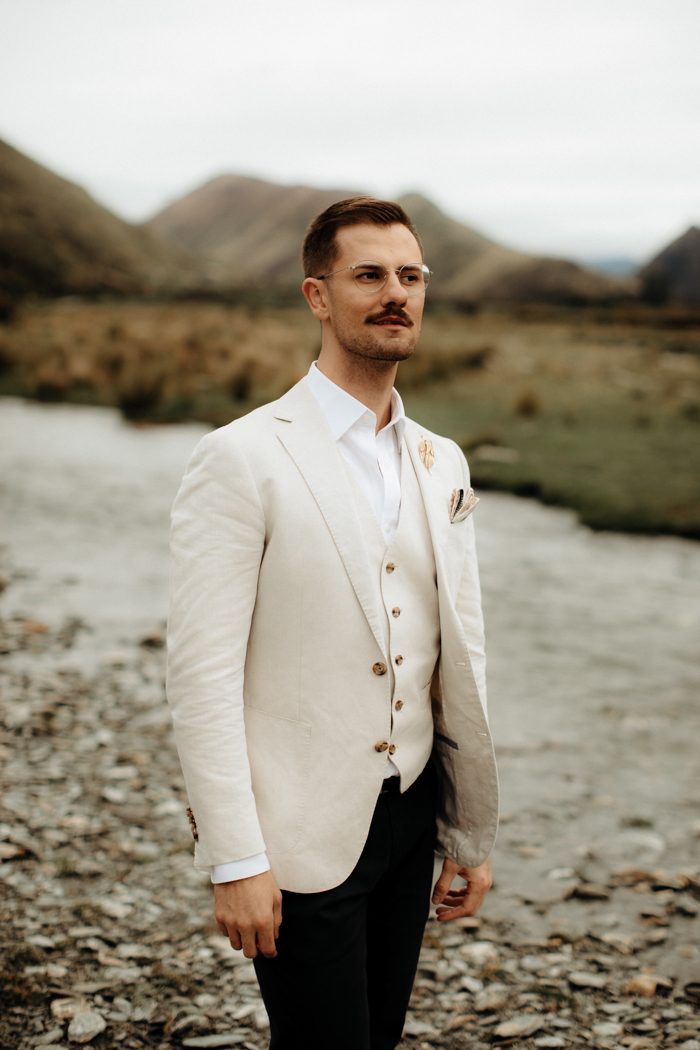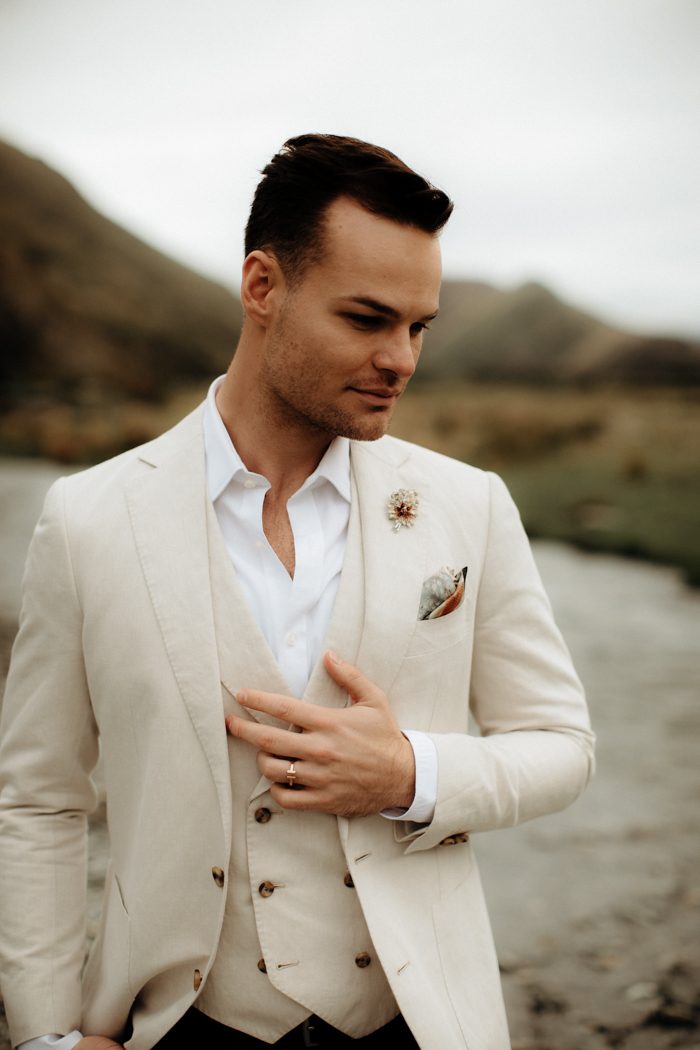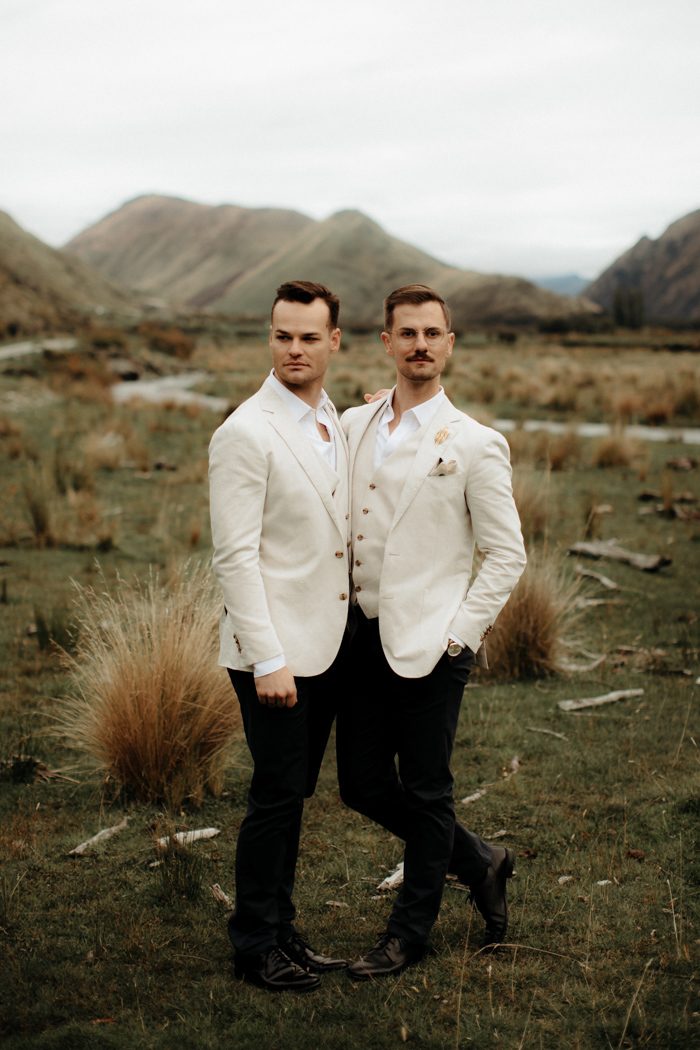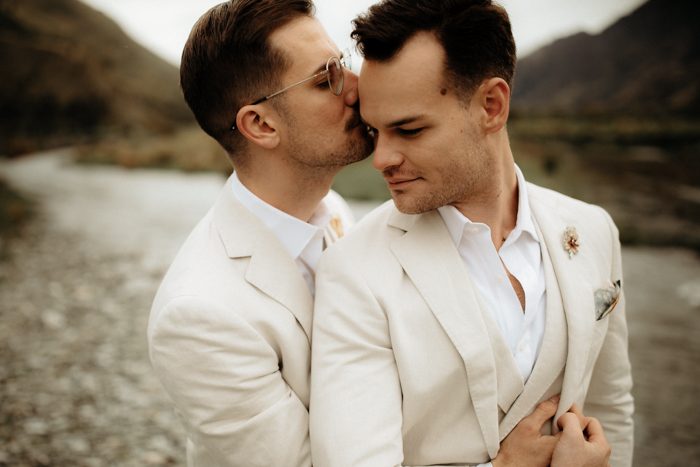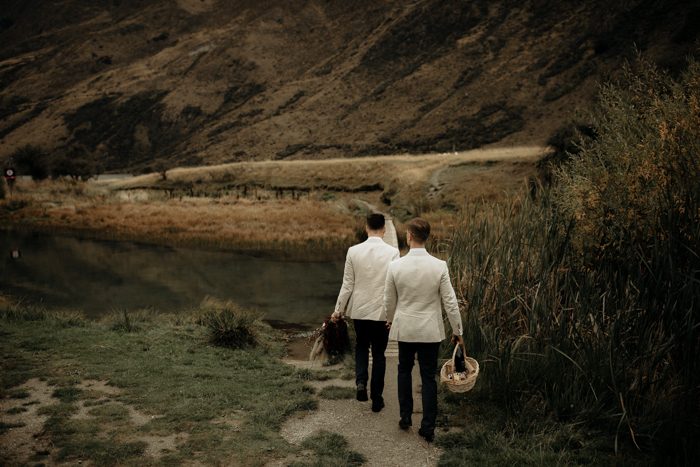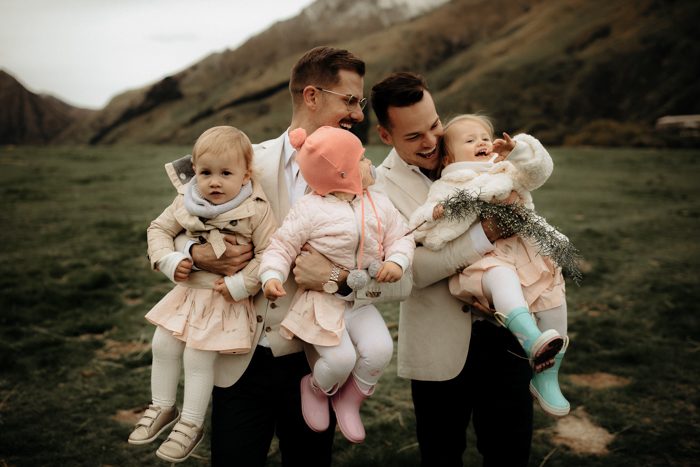 We felt that using a stretch tent instead of a marquee was a refreshing twist. Using Persian rugs, rose petals, brass, and lots of wood, we tried to highlight the Bedouin feel of this style of tent. We're really happy with how that looked in the end. Having Dr. Sanchez play some latin guitar between the ceremony and into our dinner service was the perfect accompaniment to the afternoon. I can't emphasize the worth of live musicianship for events like this.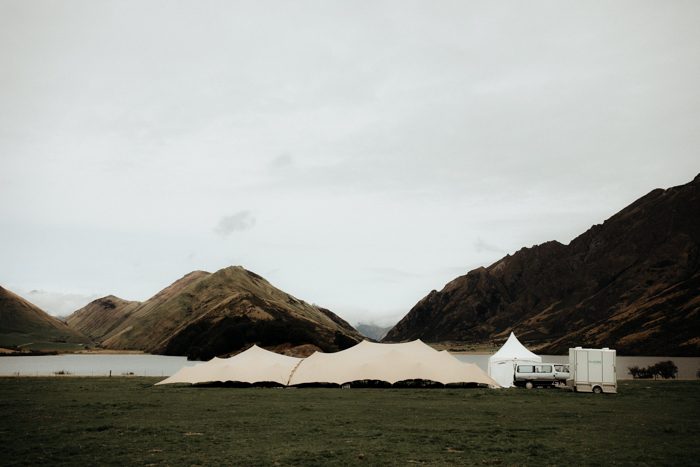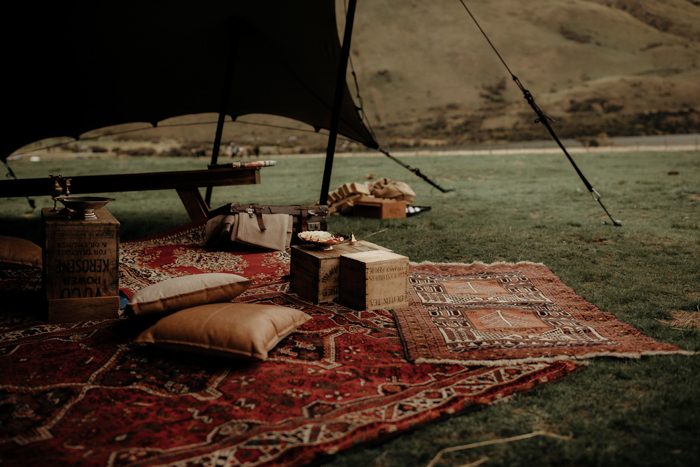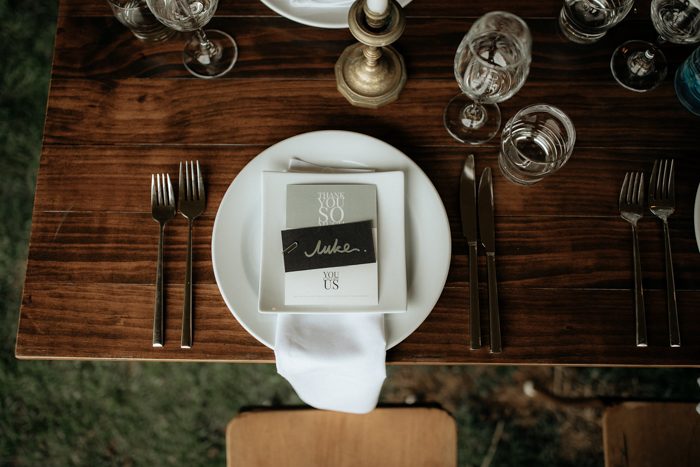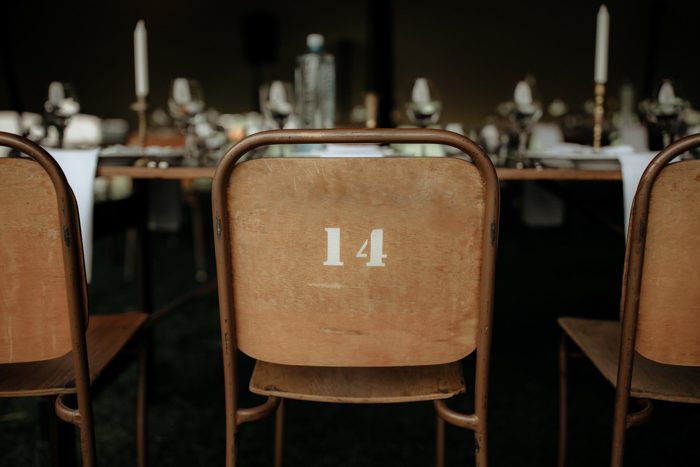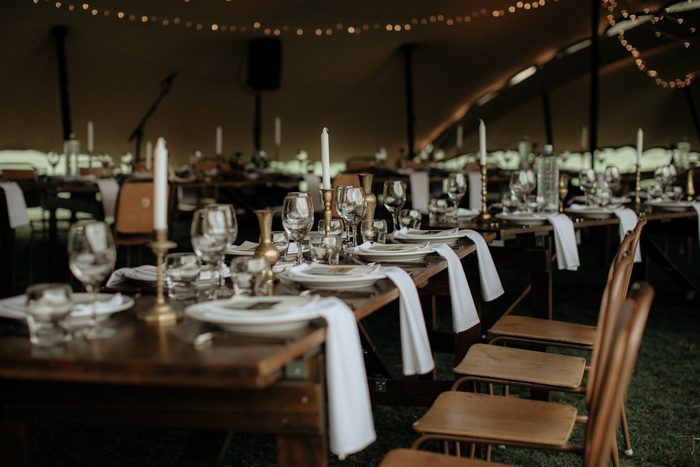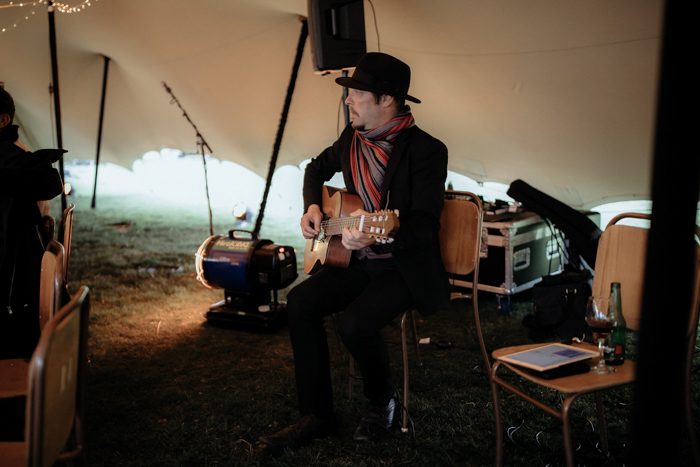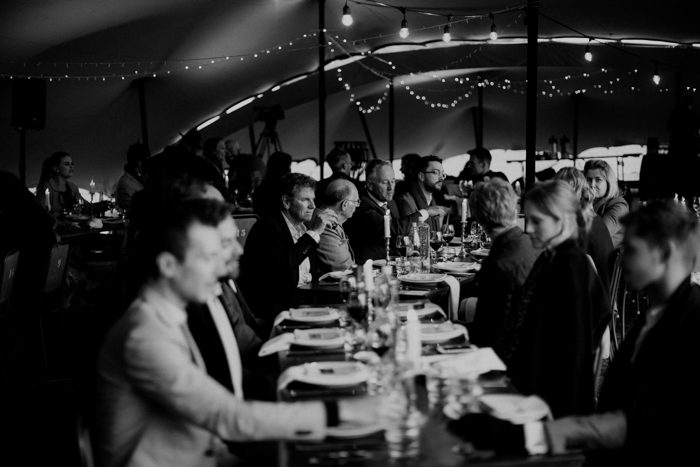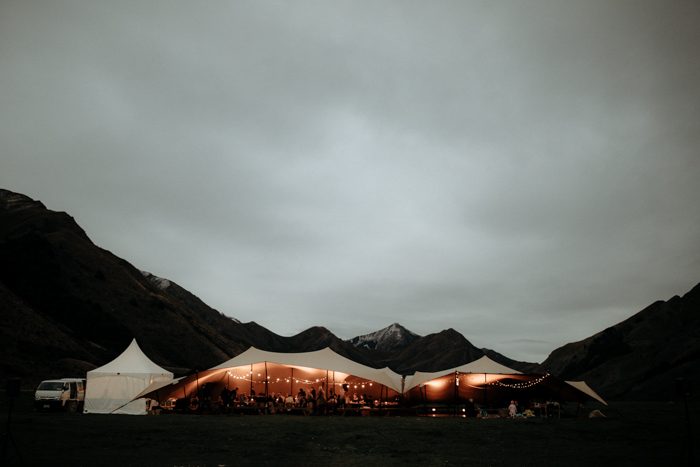 Congratulations to Daniel and Tyson, and a huge thanks to Chasewild for sharing this exceptionally beautiful wedding with Junebug! Planning a lakeside wedding of your own? You need to see this outdoorsy Latvian Lake wedding at Kāla Ezers!