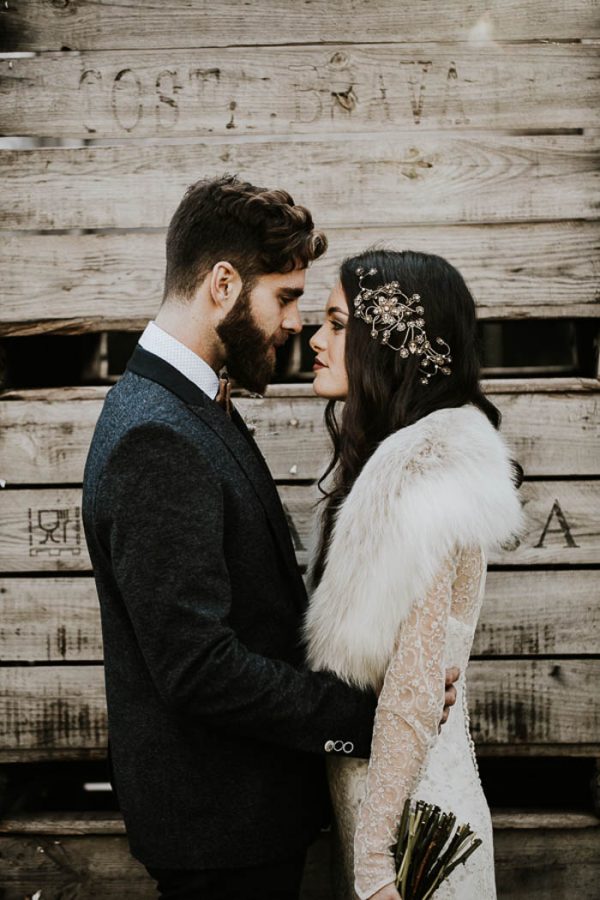 Snuggle up with a cup of coffee and cozy blanket before digging into this dark winter wedding inspiration shoot. The event planners at Fresh & Wood created a visual masterpiece worthy of the historic Castell de Caramany venue. Using a mixture of delicate and luxurious textures and a moody color palette with pops of white, they created the perfect balance between old-world elegance and modern romance. The bride's L'Arca white silk dress with lace overlay, regal fur stole, and vintage diamond head piece are breathtaking. Photographer Yeray Cruz captured it all with incredible attention to detail.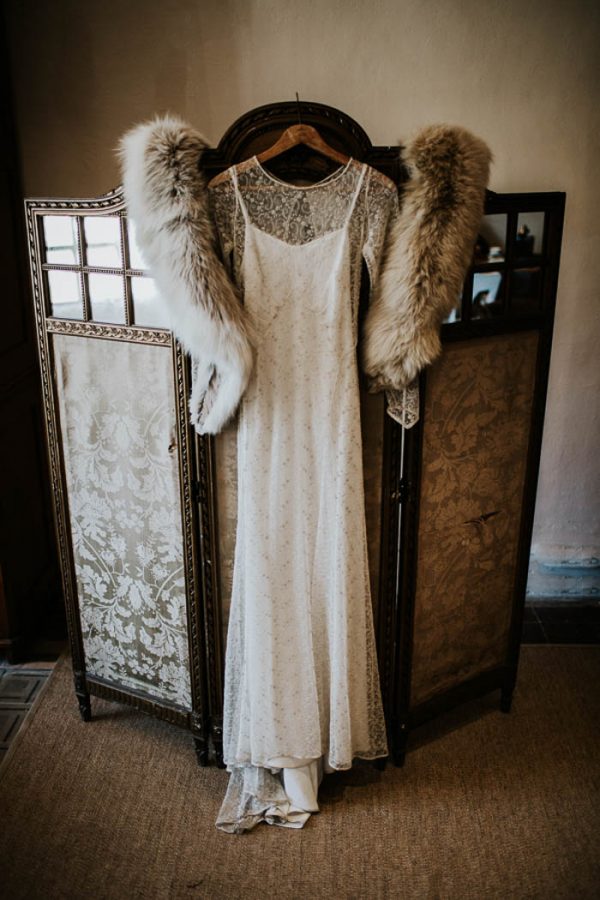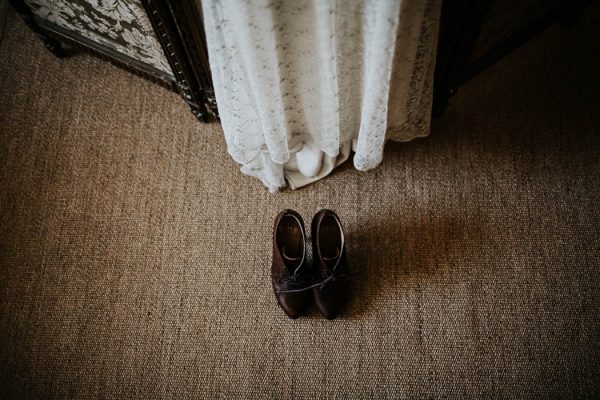 From the photographer: We've named this shoot: "une decadence veloutée." It was inspired by the decadence of trying to find a great balance between what is abandoned and damaged by time (dried flowers, for example) with delicate textiles (velvet, silk, and lace) to create a polished look.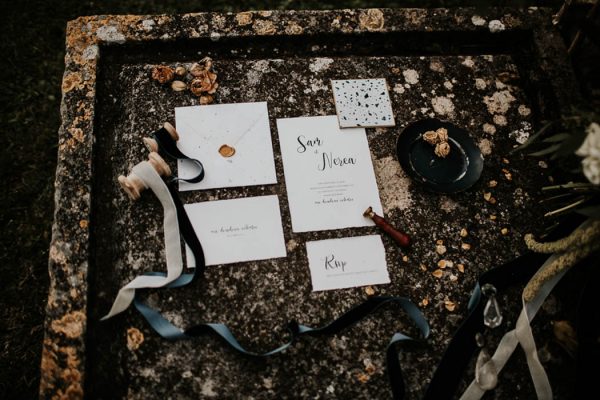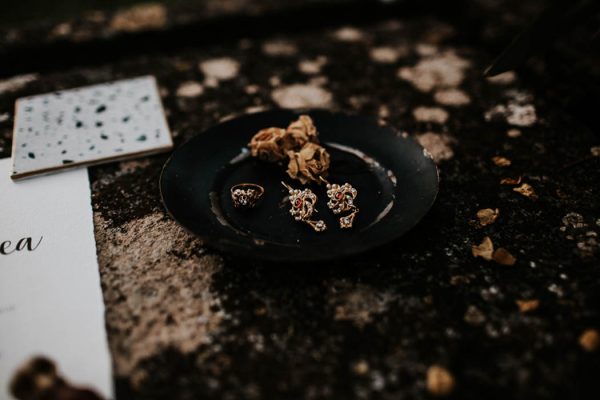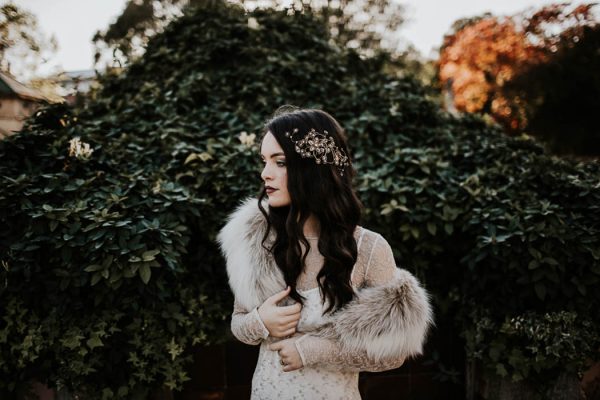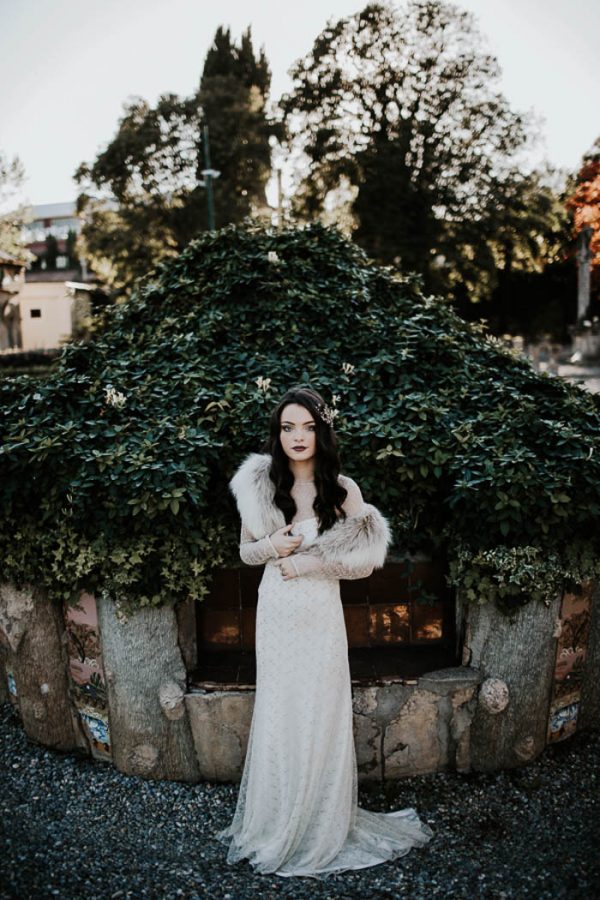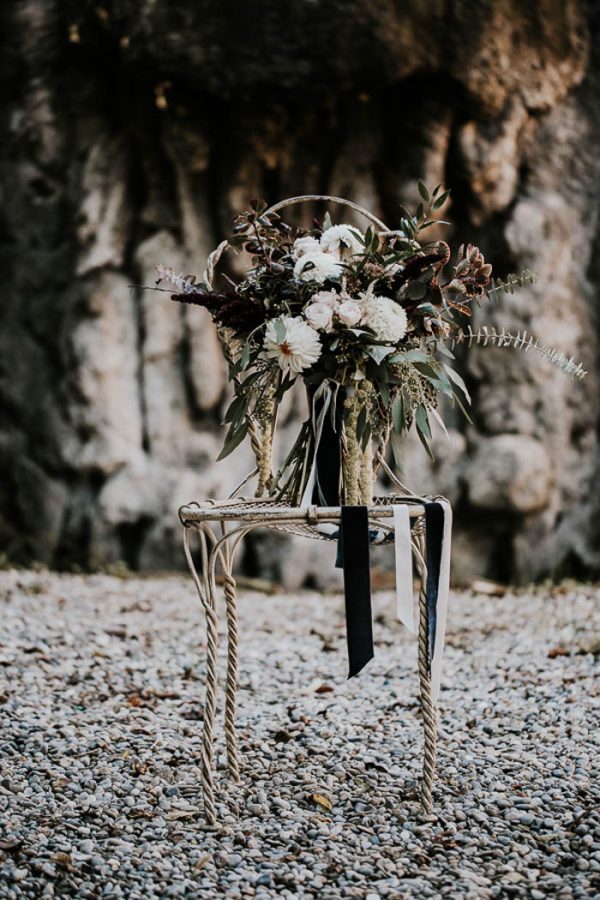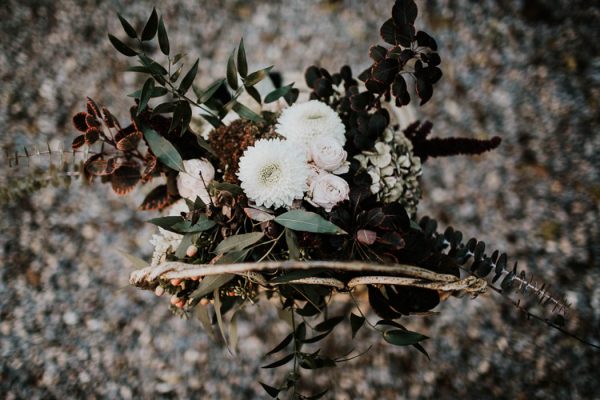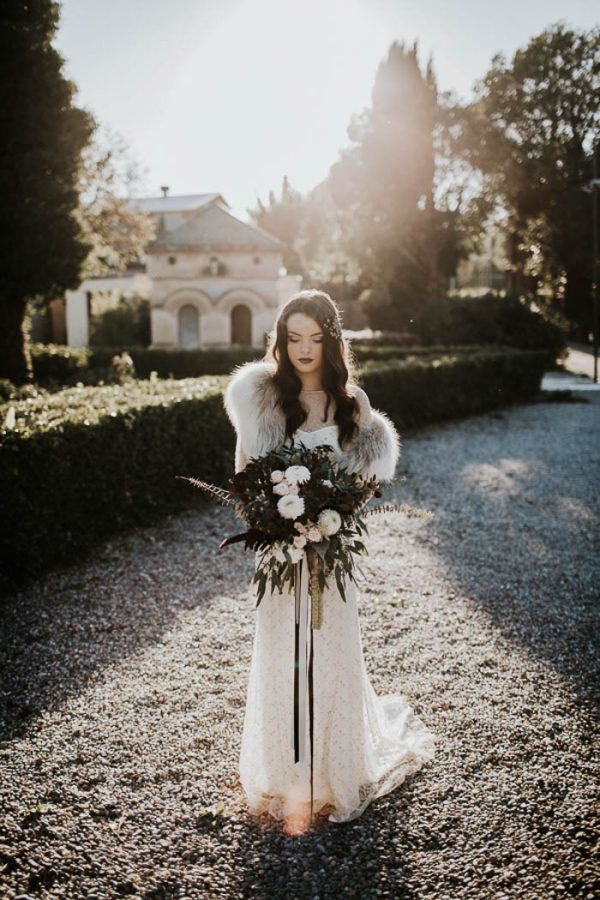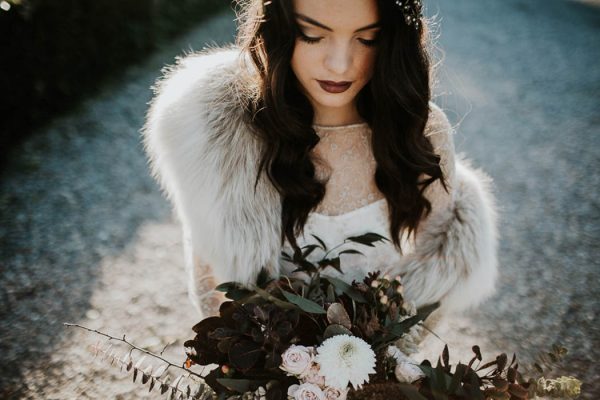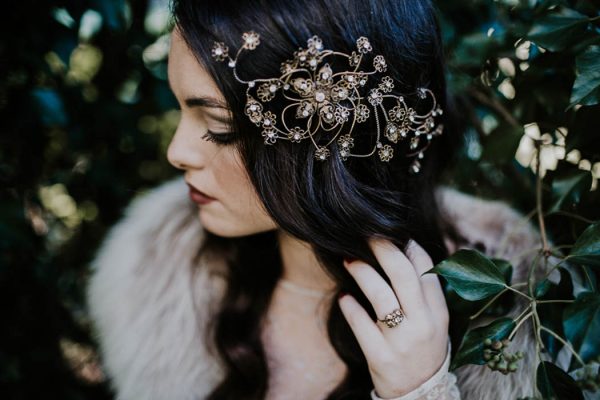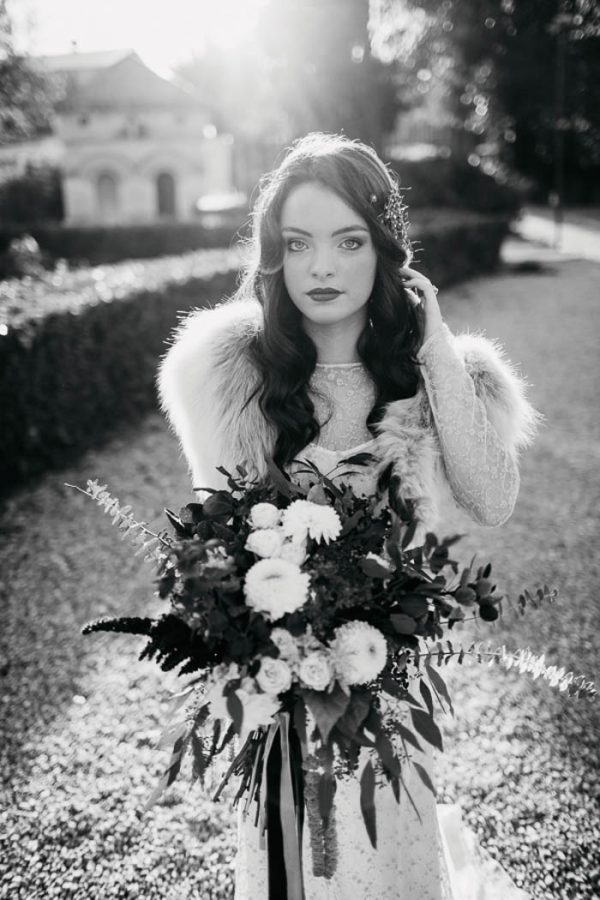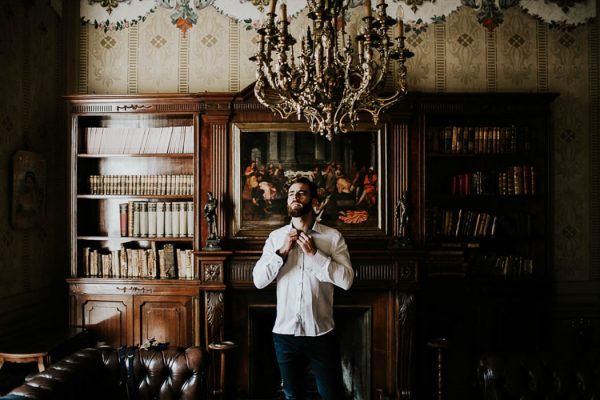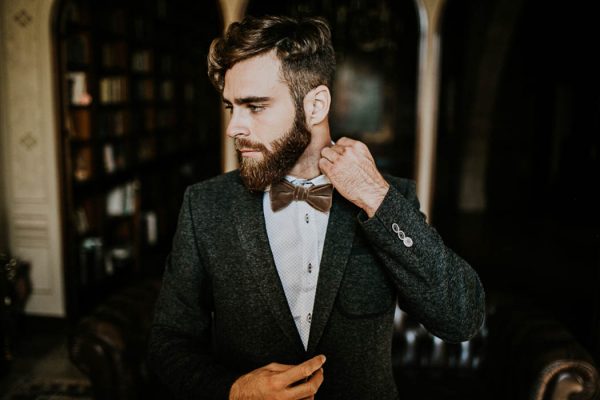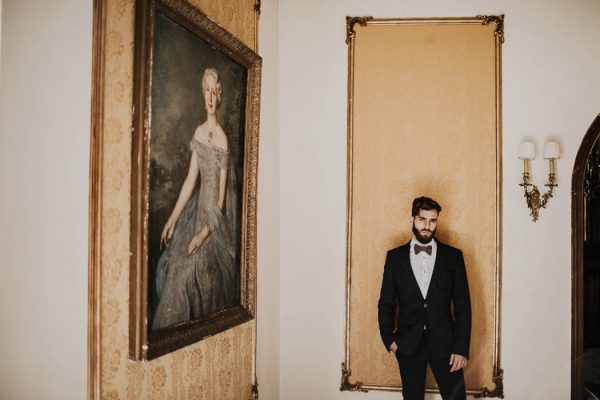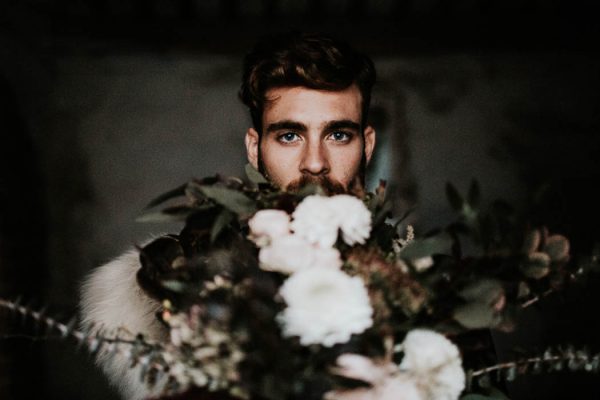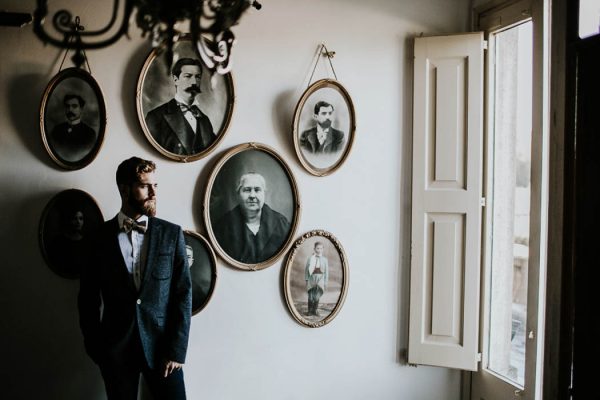 To increasingly believe in imperfect beauty, in going with the flow, in taking off everything that is superfluous, in letting nature slip freely through every gap and every crack, mixing what's delicate with what's robust, the decadence with the velvet, the solemnity of a castle with the foliage of a wild forest, the ethereal with the tangible and finding thus that wonderful balance. That is magic. That is harmony.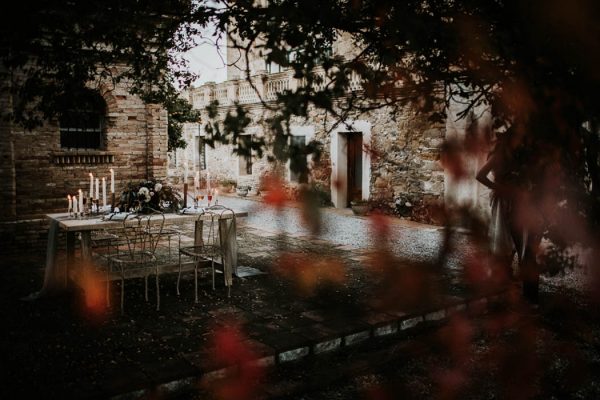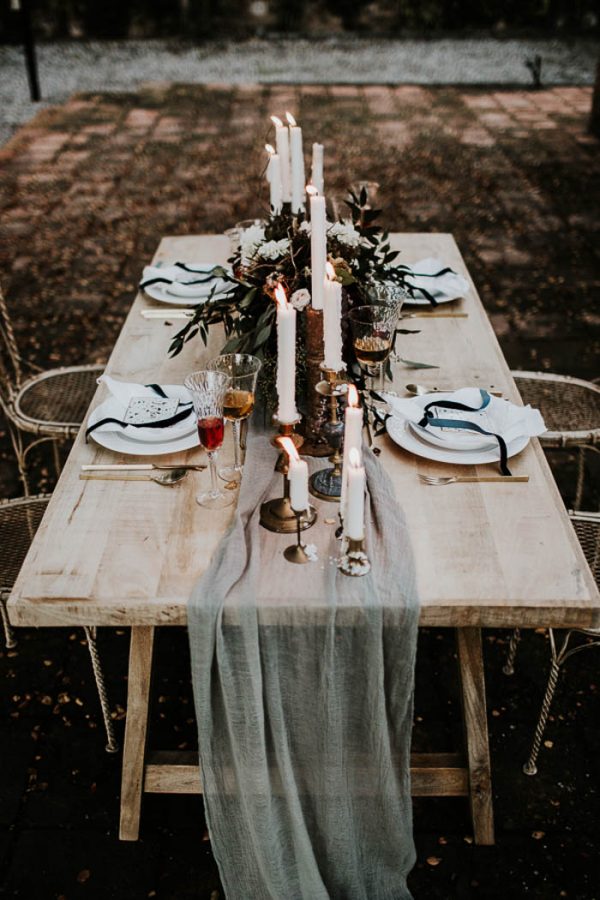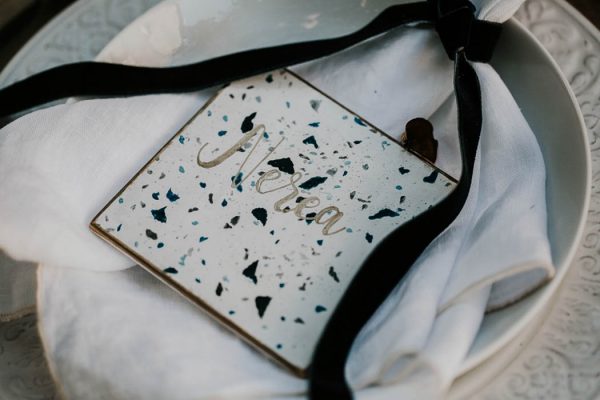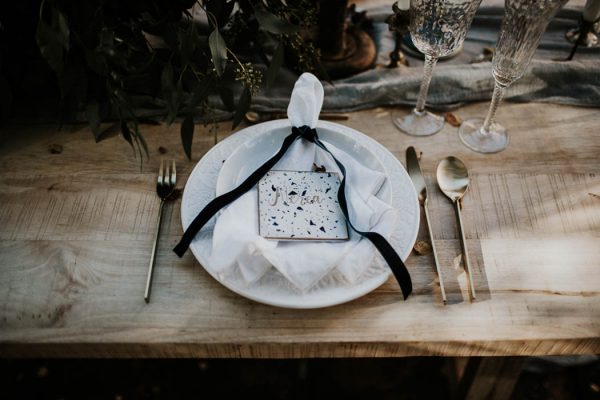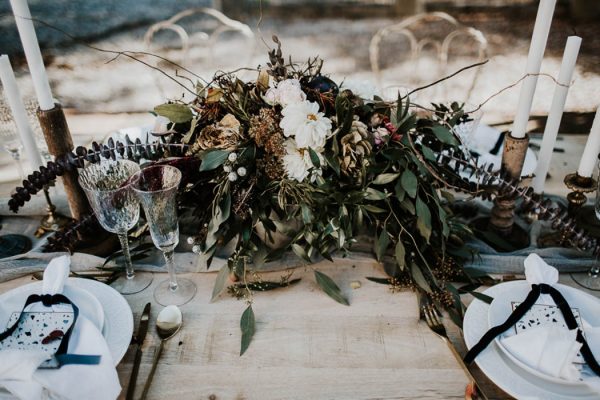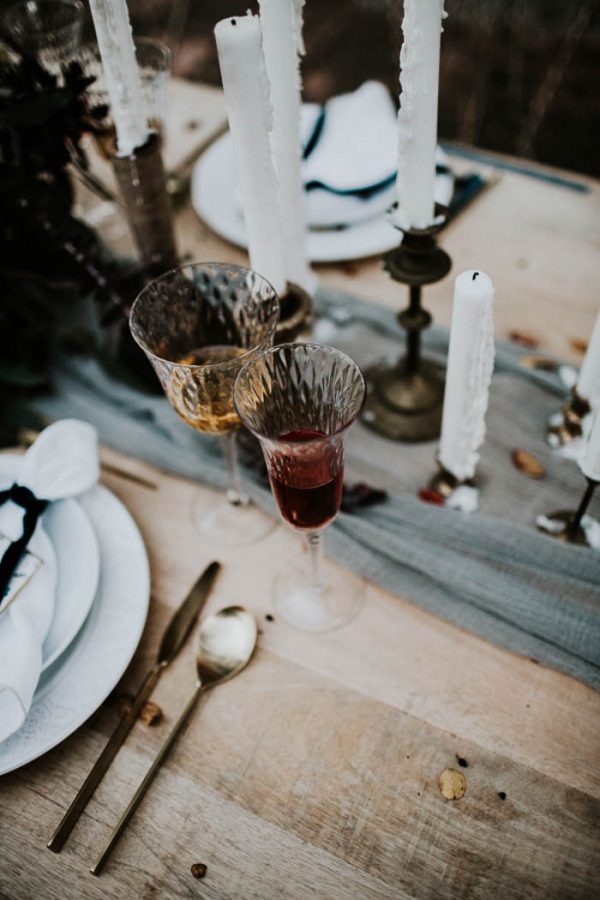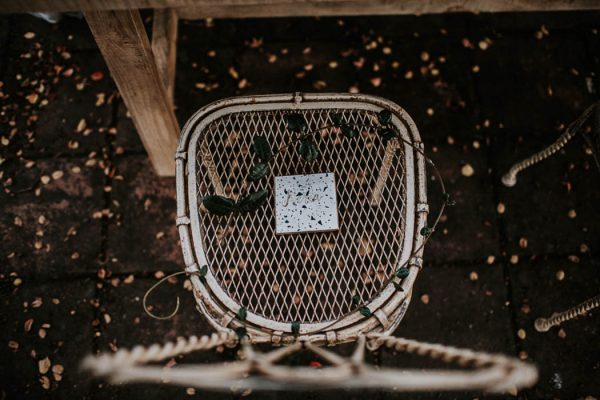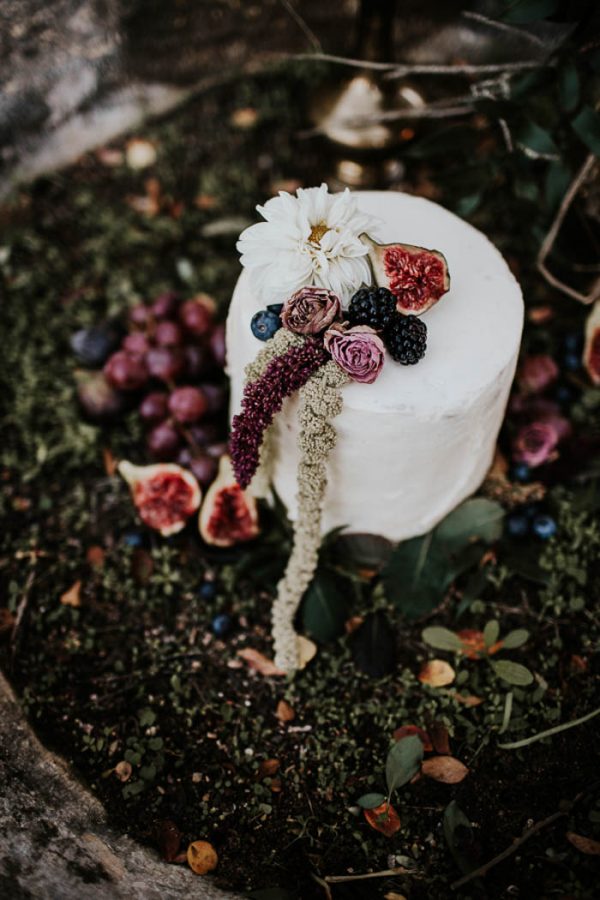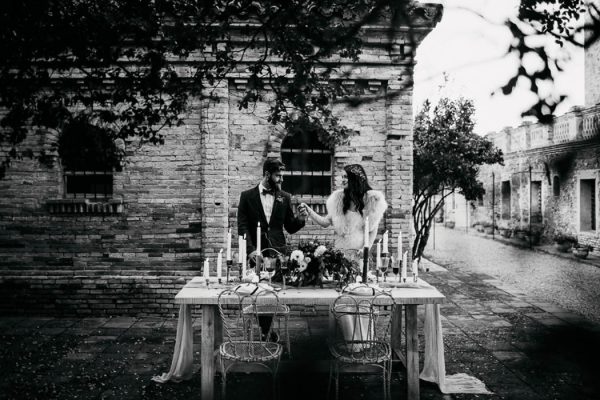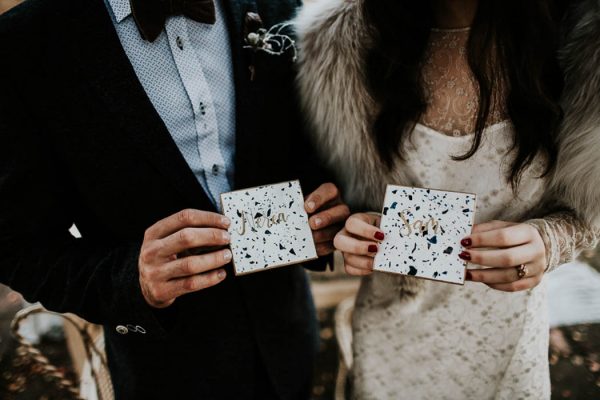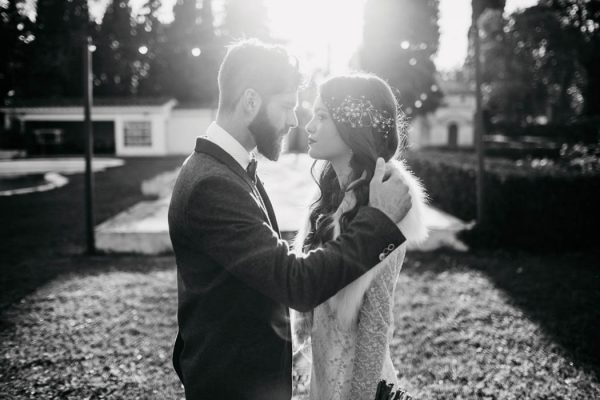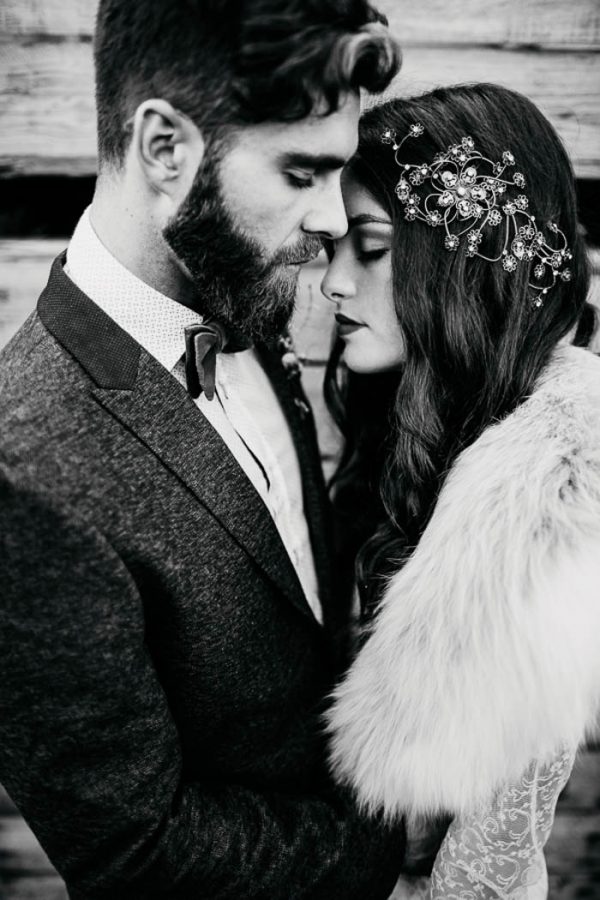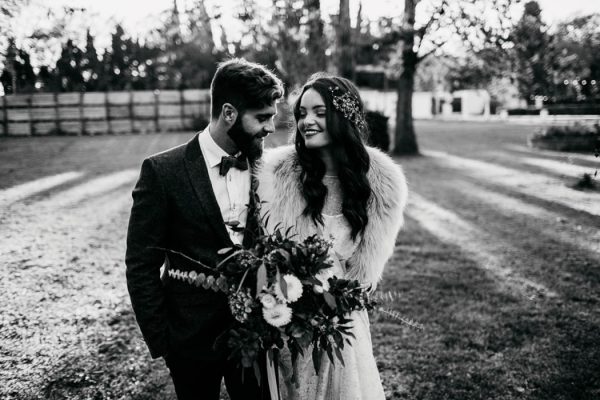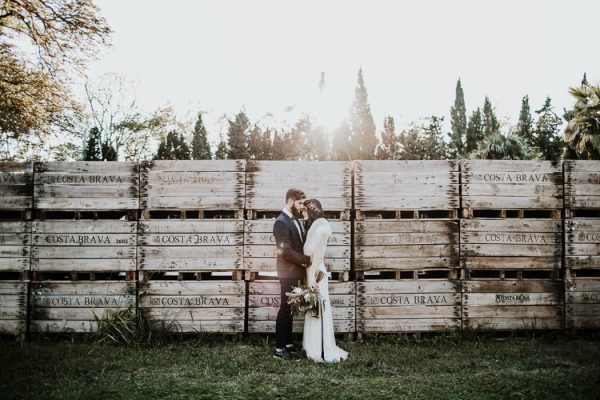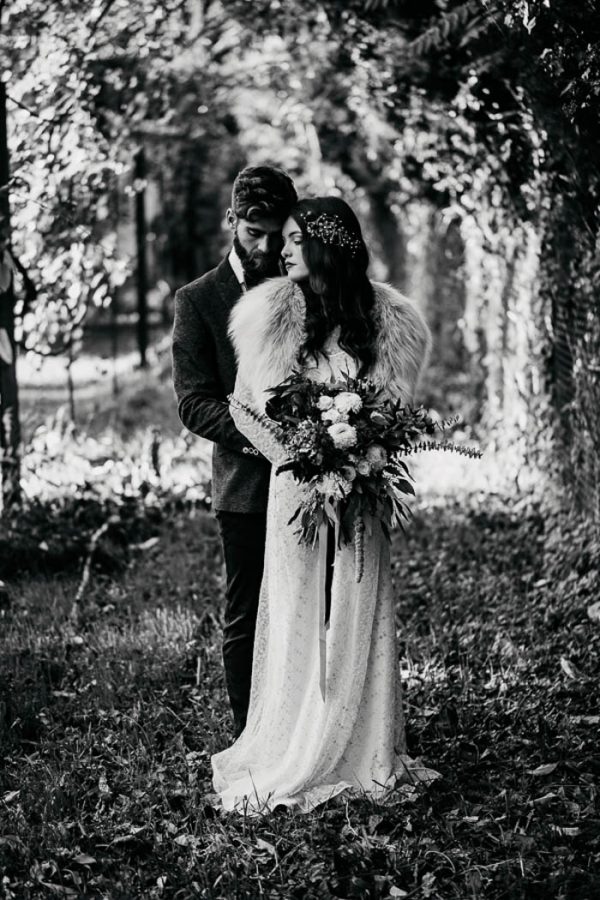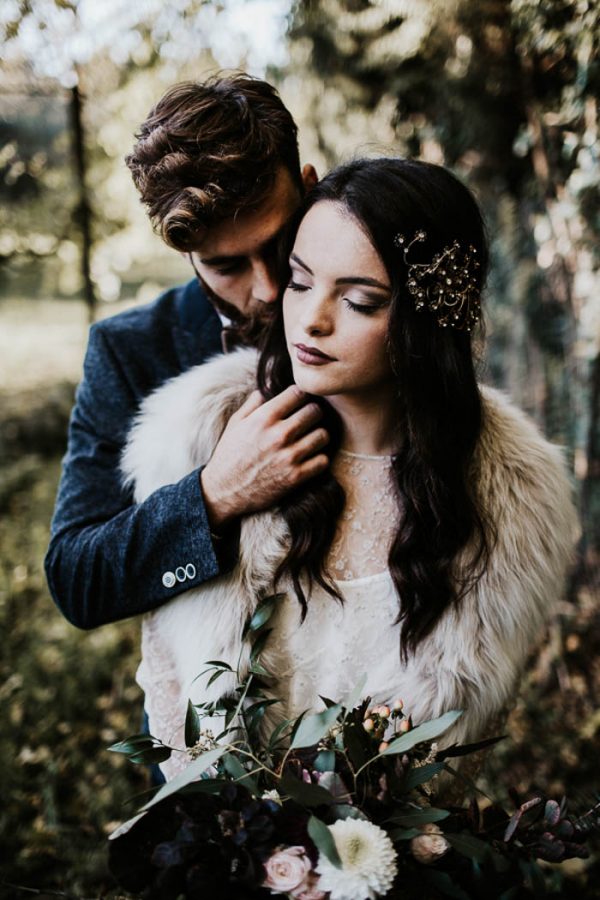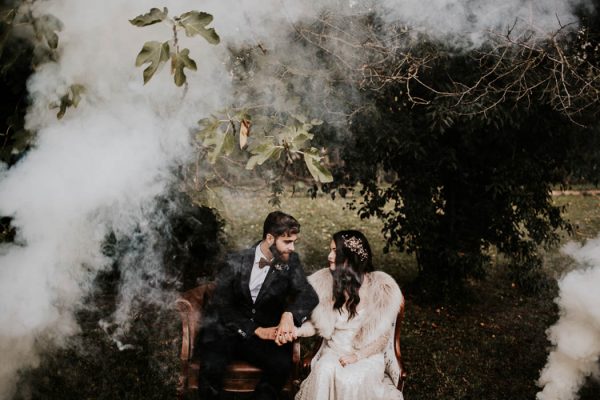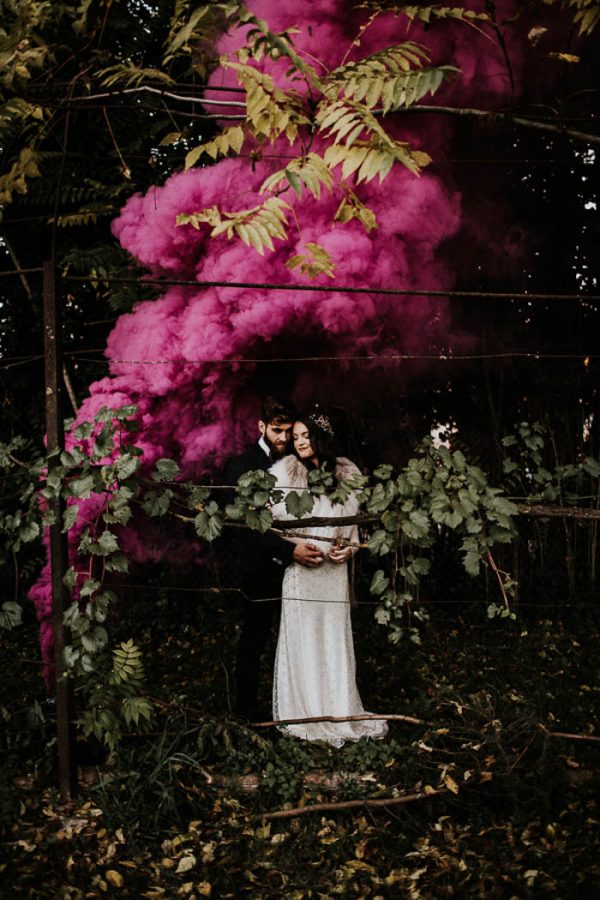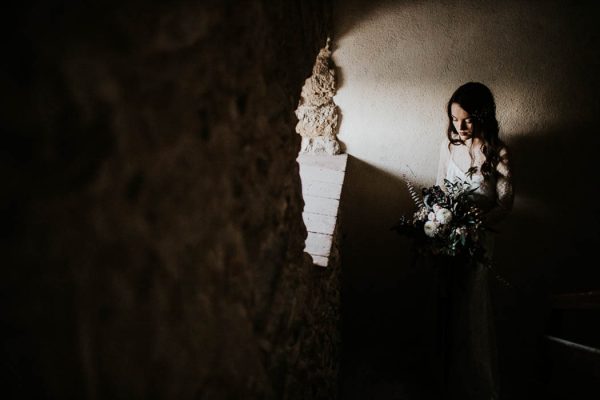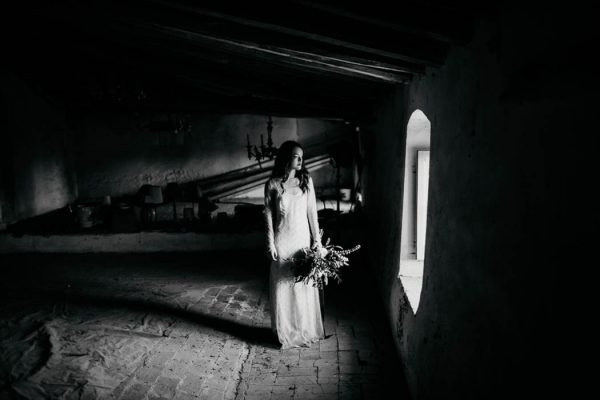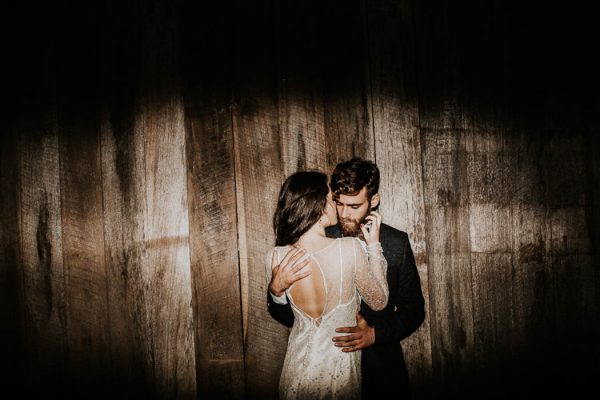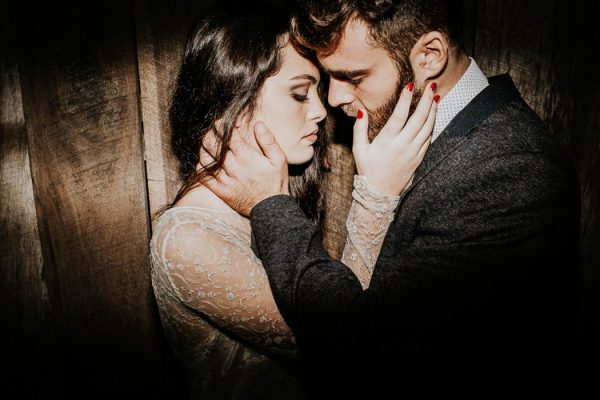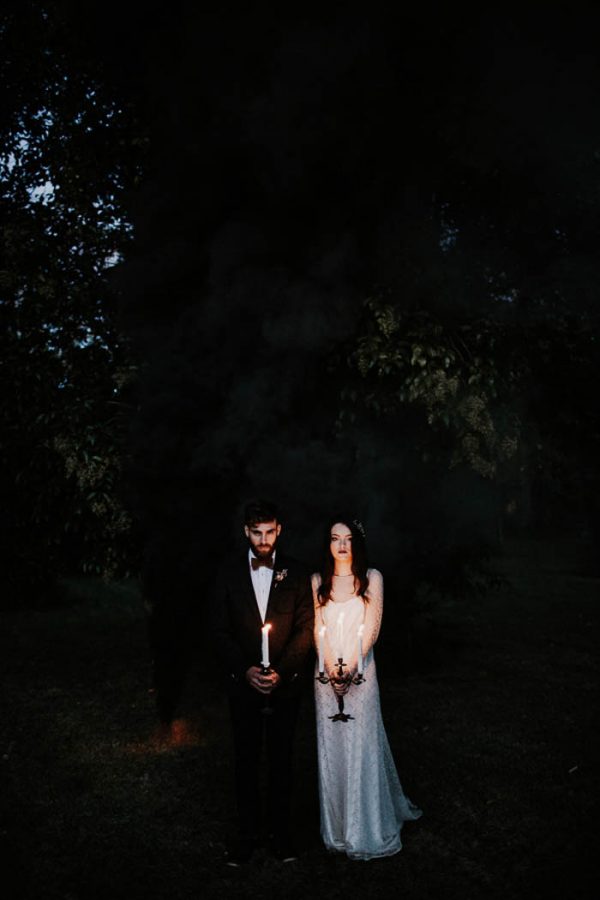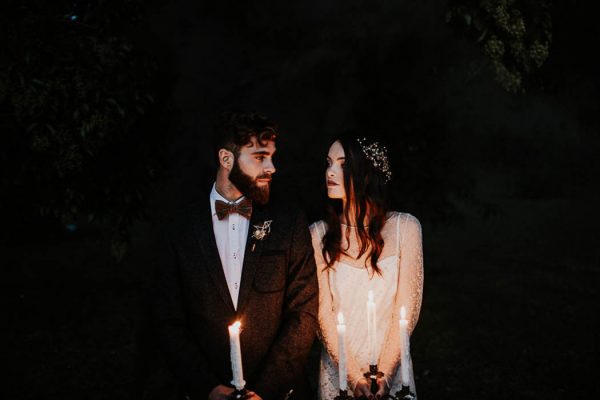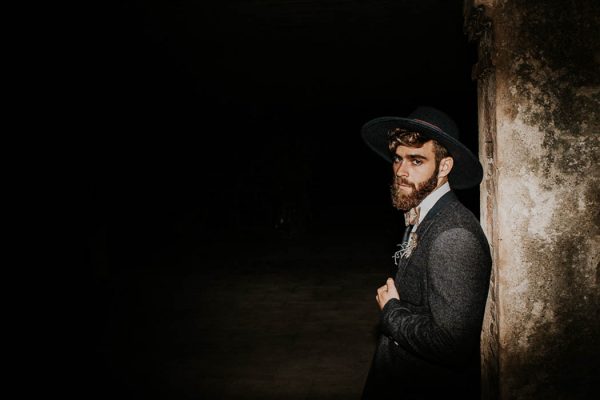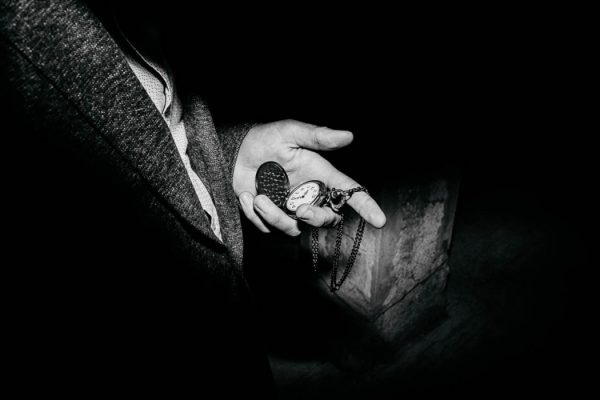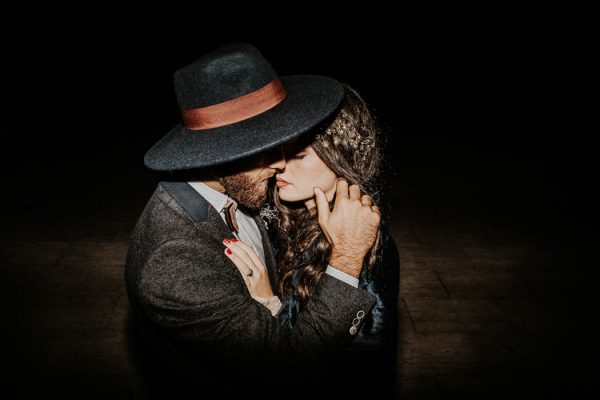 A huge thanks to Fresh & Wood for putting together and sharing this captivating styled shoot! Looking for more winter wedding ideas? We think you'll love this cozy winter Norwegian wedding at Røisheim Hotell!